Shigra Basket Bag In Agave And Calfskin
Details
https://www.loewe.com/jap/en/hidden_master/shigra-basket-bag-in-agave-and-calfskin/0010444735.html
This piece is included in our Paula's Ibiza donation initiative. 40 euros for every product sold will go to educational projects for children affected by COVID-19 between April and August 2020 in LOEWE stores and on loewe.com. Learn more here
Description
A basket bag in agave and calfskin, finished with calfskin straps and a calfskin anagram patch on the exterior. The agave is hand-woven into a striking shigra pattern, unique to the indigenous communities of Ecuador. The bag is made as part of the Shamuck project to empower local women by establishing financial autonomy. Due to its handcrafted nature, each unit features a unique pattern that may differ from the one pictured.
-Shoulder or top handle carry
-Interior strap closure
-Unlined for a natural look
-Customisable with strap and personalised charms
-Leather LOEWE anagram patch
Details
Color: Natural/Black/Pecan

Material:

Agave/Calf

Measures:

34X24X20 cm

Weight:

0.197 kg

Handle drop:

24 cm
Line:

Baskets

Model ID: A223100X01
CIL: 0010444735
Made in: Ecuador
Color: Natural/Black/Pecan

Line:

Baskets

Material:

Agave/Calf

Model ID: A223100X01
CIL: 0010444735

Measures:

34X24X20 cm

Made in: Ecuador

Weight:

0.197 kg

Handle drop:

24 cm
FREE Shipping
Japan: 2-7 business days
Please note orders and returns might suffer delays due to the current situation. We apologize for the inconveniences caused.
GIFT PACKAGING
All purchases made at loewe.com are gift wrapped in our extraordinary packaging. The items will come protected by a cotton cover and are placed in our signature smokey white gift box with a knotted LOEWE ribbon around the box. For privacy, delivery box has no branding detail.
Ready to wear large pieces are prepared in an specific box including the LOEWE canvas bag and hanger when necessary.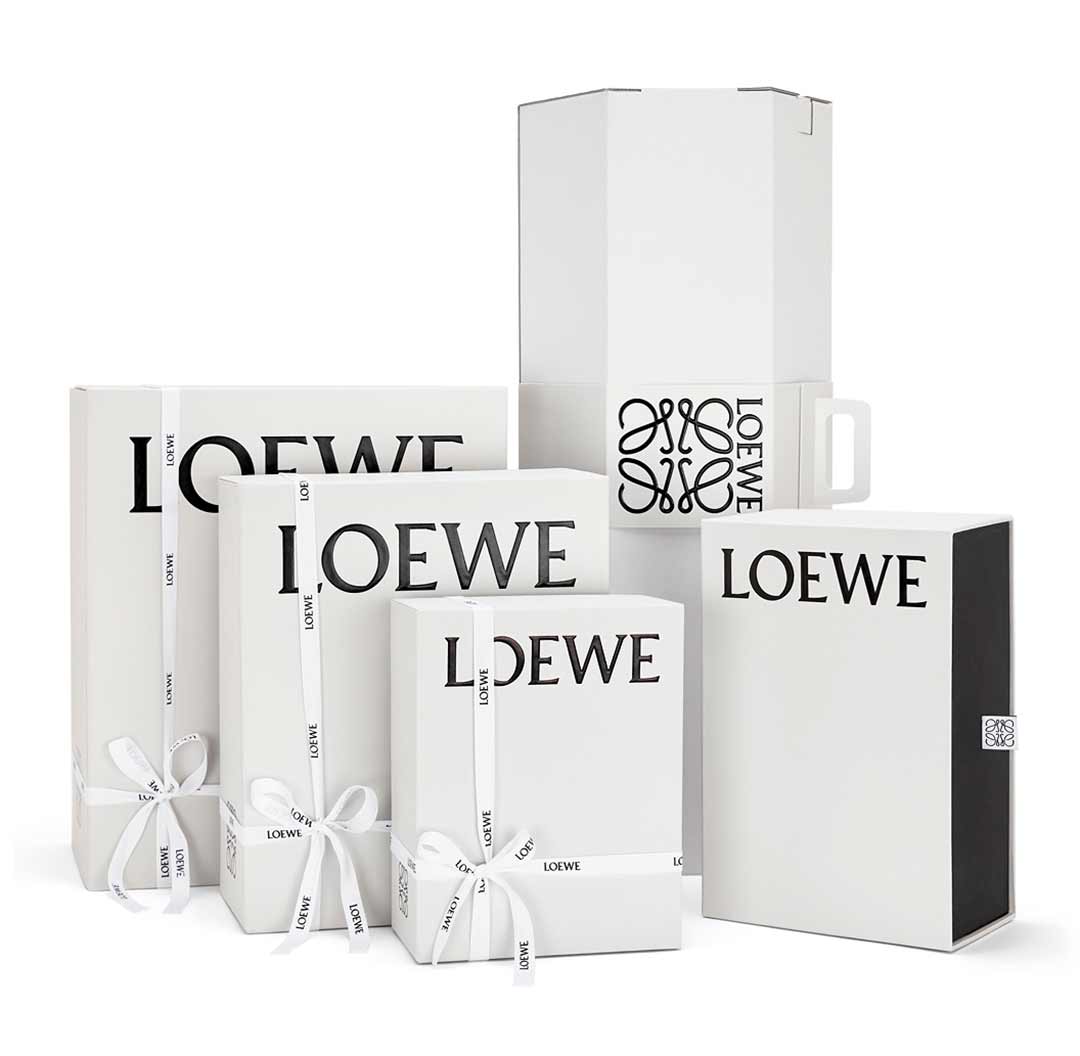 FREE ONLINE RETURNS
The return period has been extended. All orders placed after March 14th can be returned 14 days after the state of emergency ends.
EXCHANGE IN STORE
Visit one of our retail stores within 60 days upon delivery
Care Guide
Your LOEWE item will maintain all its qualities if it is not directly exposed to sources of light and heat; also if it is stored inside its cloth case. Avoid excessive contact with water, oils, perfumes or cosmetics. If your item gets wet, remove any excess moisture without rubbing, dab with a soft cloth and let dry at room temperature.
It is advisable not to over-fill your bag so it can conserve its original shape.
Always follow care instructions described on the label.
LOEWE offers a care and cleaning service for all its leather goods.
We invite you to visit one of our stores, where we will be glad to offer our help!
Shigra Basket Bag In Agave And Calfskin