Trousers
Details
https://www.loewe.com/jap/en/women/ready-to-wear/trousers/trousers/D1292940BA-1100.html
Details
Color: Black

Material:

Nappa

Weight:

0.5 kg
Line:

Ws Fashion Show

Model ID: D1292940BA
Made in: Italy
Color: Black

Line:

Ws Fashion Show

Material:

Nappa

Model ID: D1292940BA
Made in: Italy

Weight:

0.5 kg
FREE Shipping
Japan: 2-7 business days
Please note orders and returns might suffer delays due to the current situation. We apologize for the inconveniences caused.
GIFT PACKAGING
All purchases made at loewe.com are gift wrapped in our extraordinary packaging. The items will come protected by a cotton cover and are placed in our signature smokey white gift box. For privacy, delivery box has no branding detail.
Ready to wear large pieces are prepared in an specific box including the LOEWE canvas bag and hanger when necessary.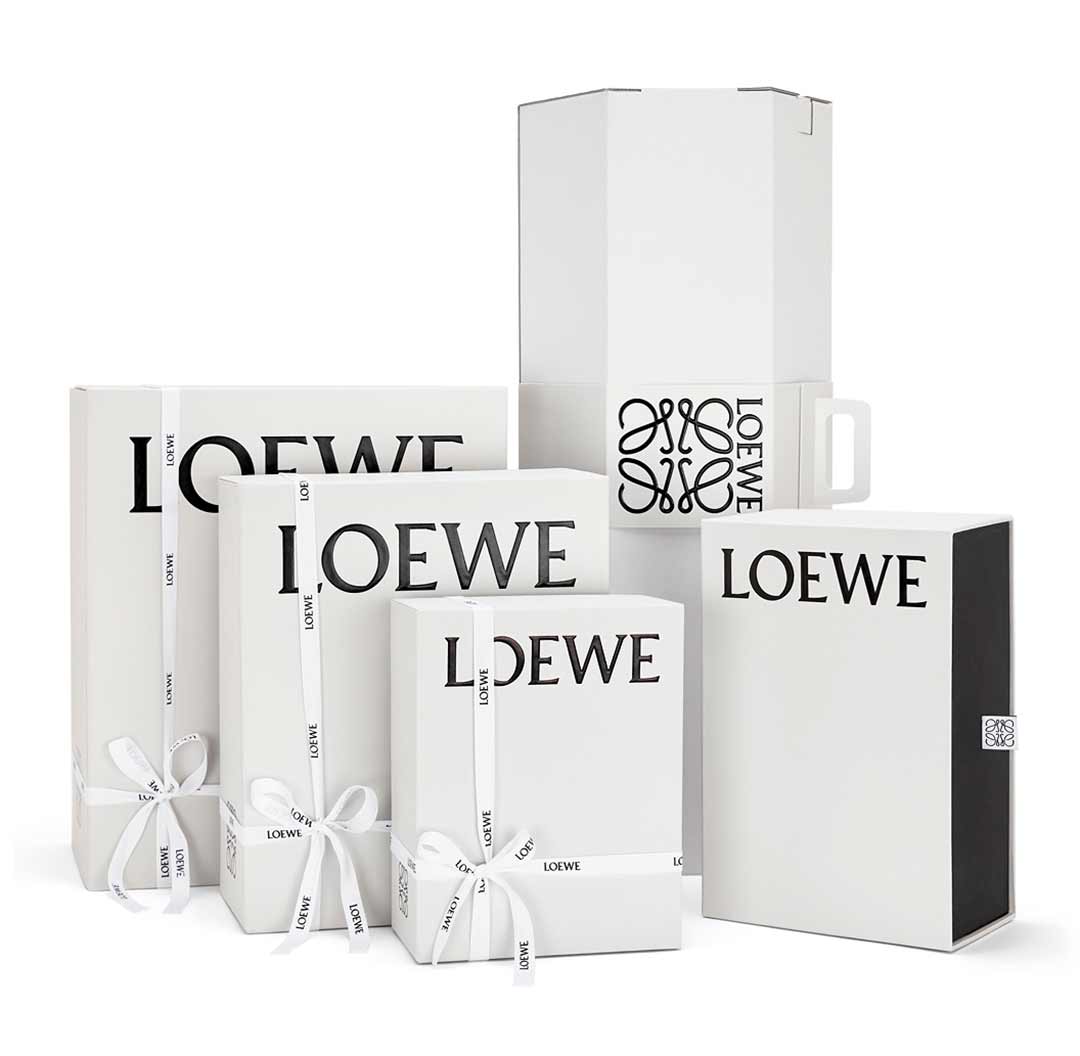 FREE ONLINE RETURNS
The return period has been extended. All orders placed after March 14th can be returned 14 days after the state of emergency ends.
CLICK & COLLECT
Click & Collect
We offer the possibility to pick up your loewe.com order in the selected store of your choice rather than have it sent as a delivery. This service is always complimentary. You will receive an email confirmation when your order is ready to be collected from the store.
Please visit the selected store within 15 days after this email is sent to collect your order.
Care Guide
To maintain and conserve your LOEWE item in its best condition we recommend the following:
Your knitwear item will best preserve its original shape if it is folded and stored on a flat surface.
Garments made of natural fibers, such as linen and cotton, should be kept in a dry place.
Pilling effect is a natural characteristic that can be reduced by avoiding an excessive friction.
Your leather garment will maintain all its qualities if it is not directly exposed to sources of light and heat; also if it is stored in a cloth dust bag. If your item gets wet, remove any excess moisture without rubbing, dab with a soft cloth and let dry at room temperature.
Avoid contact with water, oils, perfumes or cosmetics.
Always follow care instructions described on the label.
Your knitwear item will best preserve its original shape if it is folded and stored on a flat surface.
LOEWE offers a care and cleaning service for all its leather goods.
We invite you to visit one of our stores, where we will be glad to offer our help!