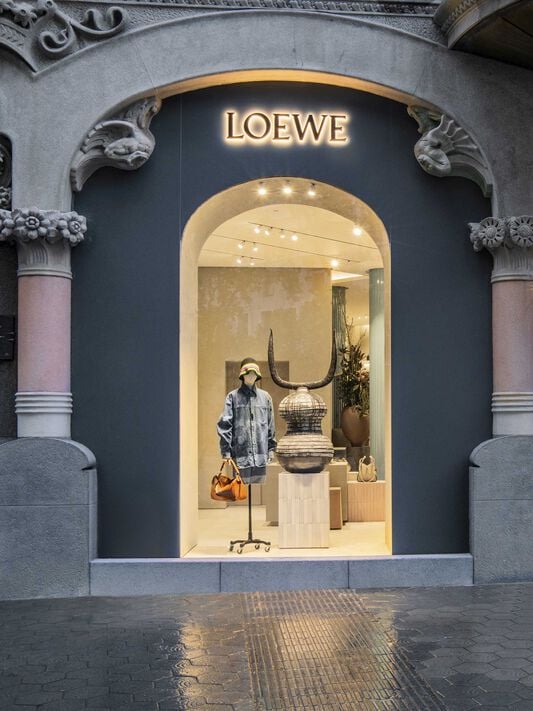 Casa LOEWE Barcelona reopens
Housed in the historic Casa Lléo i Morera, designed by the Catalan modernist, Lluís Domènech i Montaner, Casa LOEWE sits on one of the city's most notable architectural enclaves.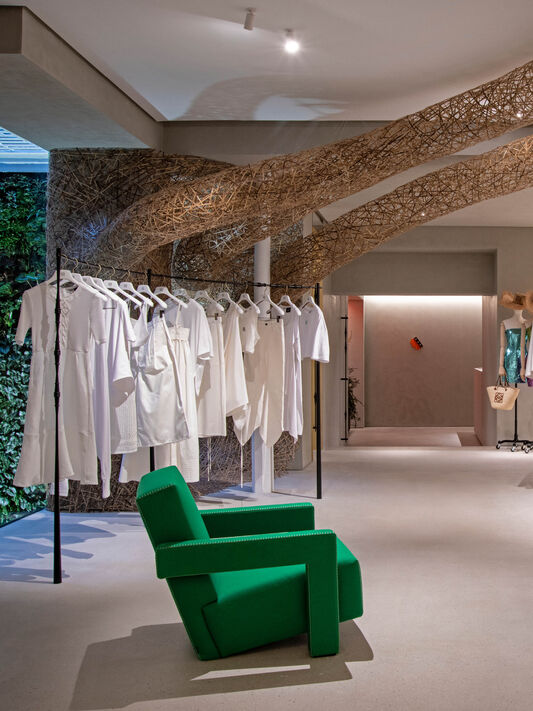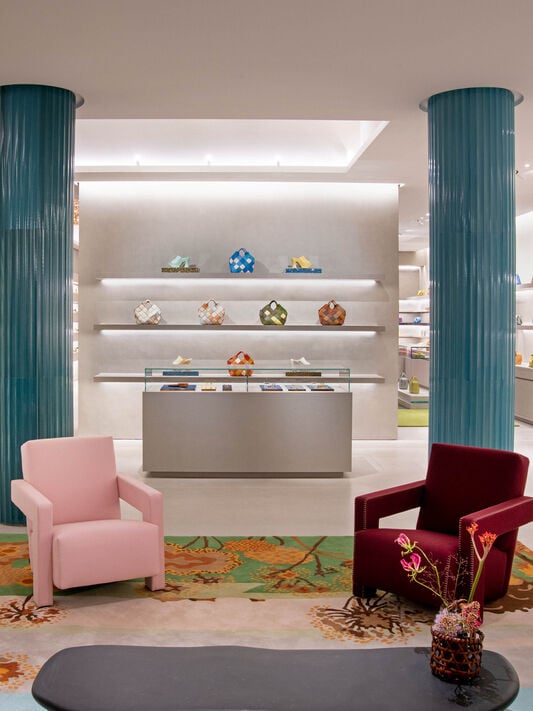 A modernist masterpiece reborn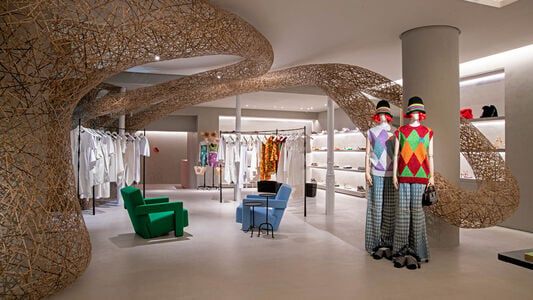 Interior masters
Renovation has revealed original high ceilings and intricate gold leaf details that are now contrasted with tiled columns by Ceramica Cumella, maple counters and concrete floors. Furniture by Gerrit Thomas Rietveld and Alex Vervoordt sit alongside carefully curated antique pieces.
Tanabe Chikuunsai IV
Taking centre stage is a specially commissioned site-specific sculpture in woven bamboo by Japanese artist Tanabe Chikuunsai IV,.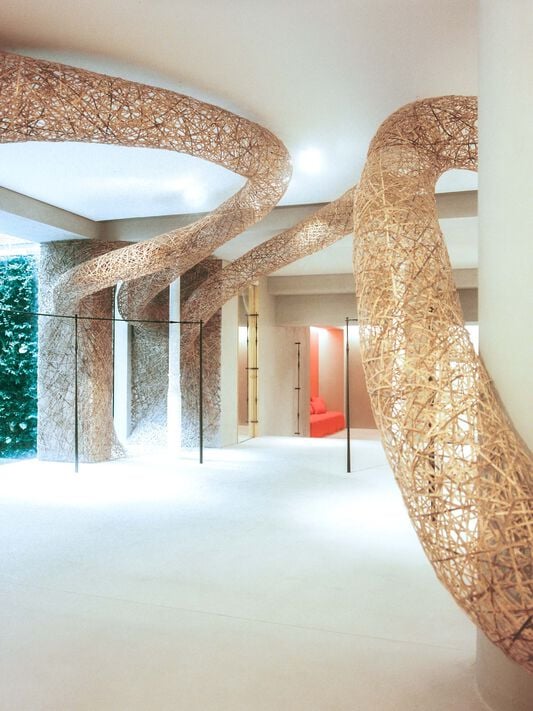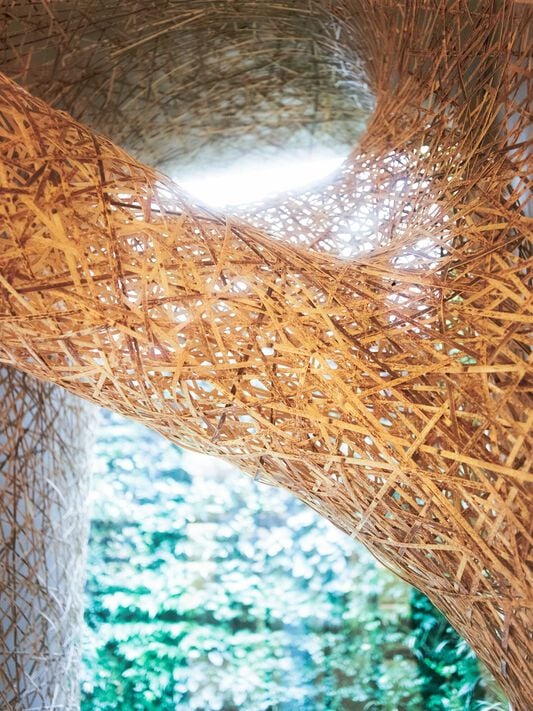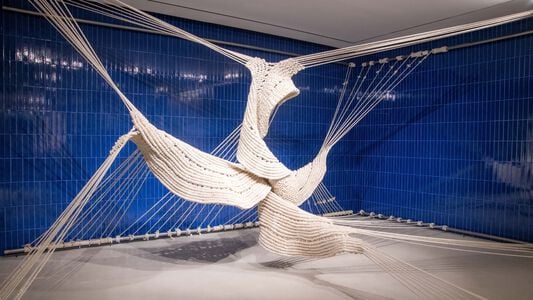 Aurelia Muñoz art piece
A key element within the space, Cometa Anclado (1974) is an exceptional macramé work by Catalan artist Aurelia Muñoz (1926–2011) who was a pioneer of the Arts and Crafts movement.
Art collection
Elsewhere a macramé structure by Catalan artist Aurelia Muñoz and the dramatic Dangling Hairy Hug by Haegue Yang are displayed with ceramics by Pablo Picasso and works from the LOEWE collection.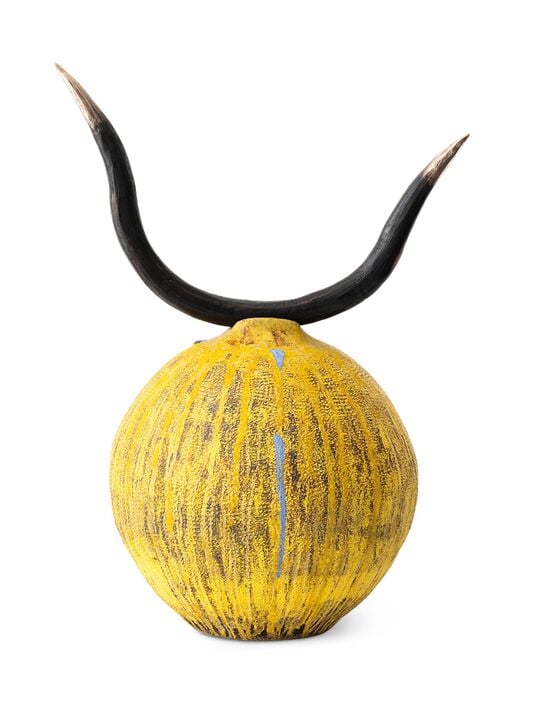 Zizipho Poswa 'uNozakuaku'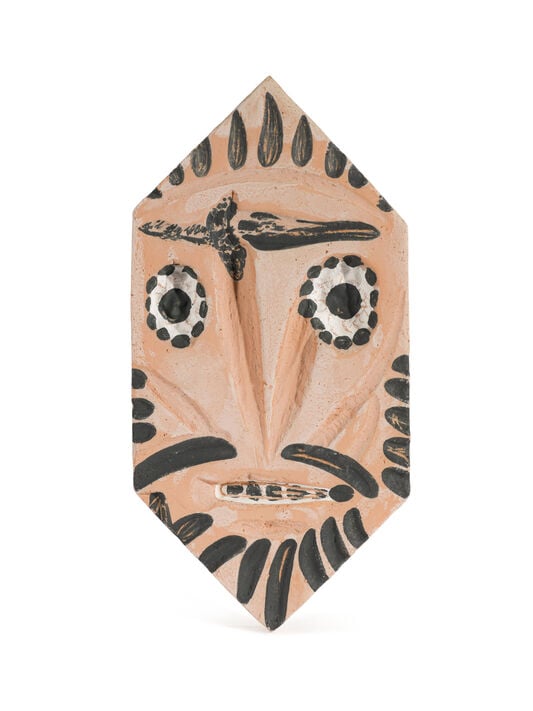 Pablo Picasso (1881-1973) 'Visage aux Feuilles'
Haegue Yang (b. 1971) 'The Intermediate: Dangling Hairy Hug'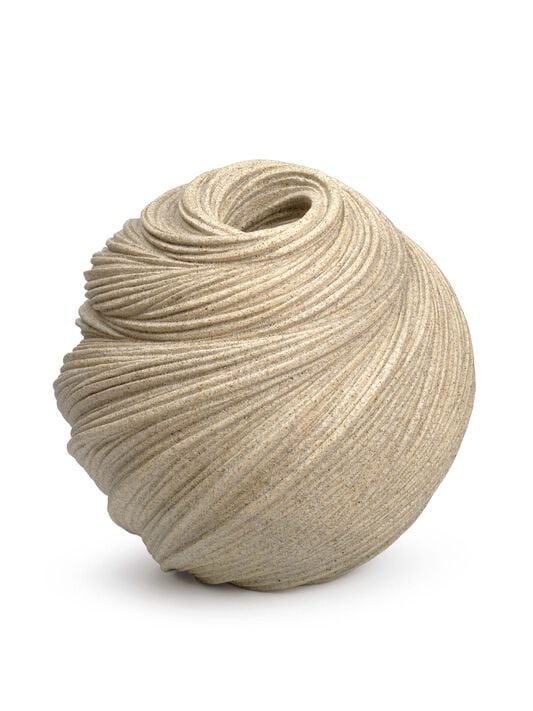 Takayuki Sakiyama 'Chōtō'
Address:
Paseo de Gracia, 35
Opening times:
Monday to Saturday: From 10.30 am to 20.30 pm