Exploring identity
Our latest Hammock Tote is a bag with innate versatility. This fall, in tandem with its release, we meet three inspiring Japanese individuals to discover how they view their own work and how they grow, constantly evolving in their intimate worlds.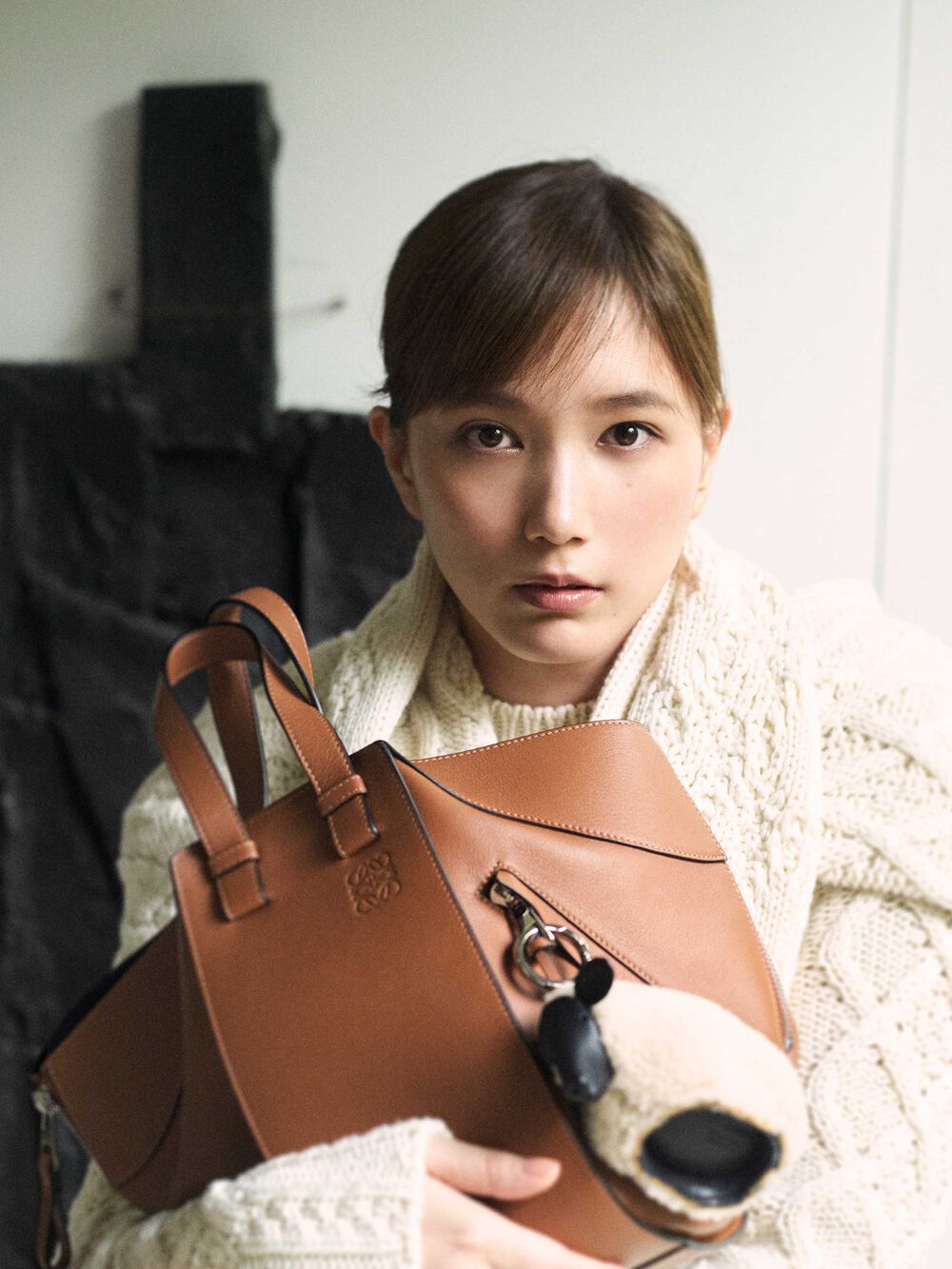 Tsubasa Honda
"I like myself more than I did before.Now I challenge the status quo and pioneer change." Model and actress Tsubasa Honda is an influencer in the truest sense of the word.
What's in her small Hammock bag?
Beyond the categories of model and actor, Tsubasa constantly challenges work genres but also never forgets to be playful. In her bag, you can always find pieces of jewelry, her Nintendo Switch, some candy and our Sheep charm.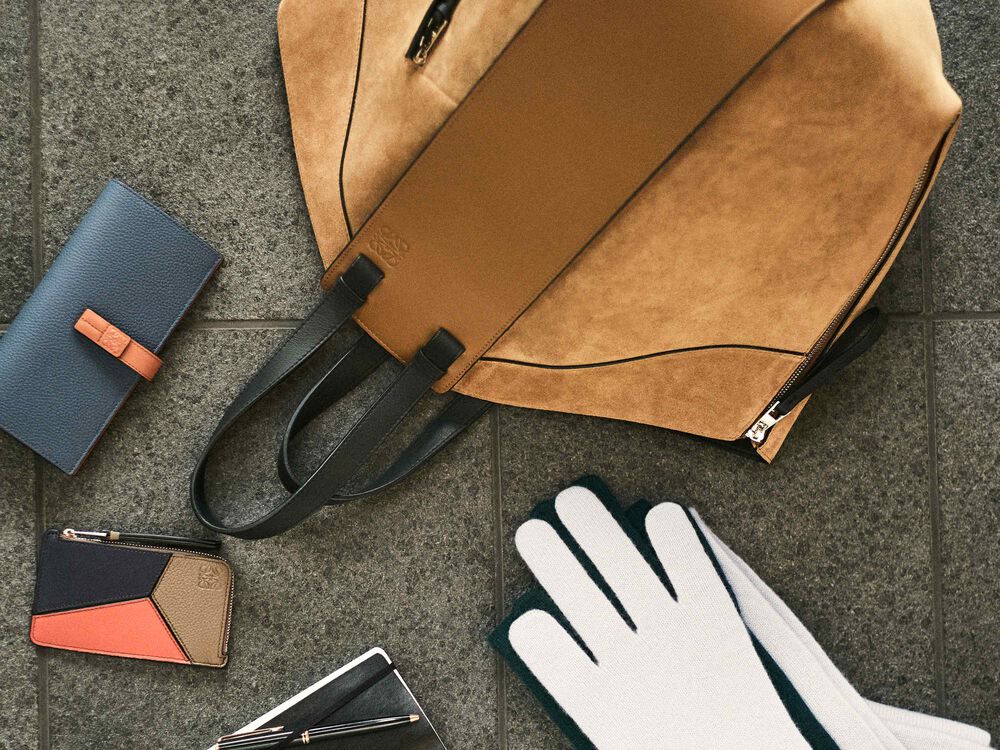 What's in her Hammock Tote bag?
Michiko is always curious, always reading and taking notes with her signature pen and black notebook which she carries in two sizes. As part of her daily routine visiting museums and galleries, she goes to the Toraya cafe in Akasaka, Tokyo to reflect on what she saw, while enjoying traditional Japanese sweets and green tea.
Michiko Kitamura
"When I started working, it was two hundred men and me. I dared to stand out," says Michiko Kitamura, costume designer and stylist. Not only is she one of the three protagonists of the campaign, but she also styled it. Now aged 72, she has blazed a trail in the predominantly male world of film and advertising for decades.

Sharar Lazima
"Identity is something you find within yourself." Sharar Lazima, a Tokyonite with Bangladeshi roots who grew up in Japan since the age of 10, is a conceptual model who self-directs her own look as "no identity." Sharar also shuns categorisation and believes that identity is born from within the self.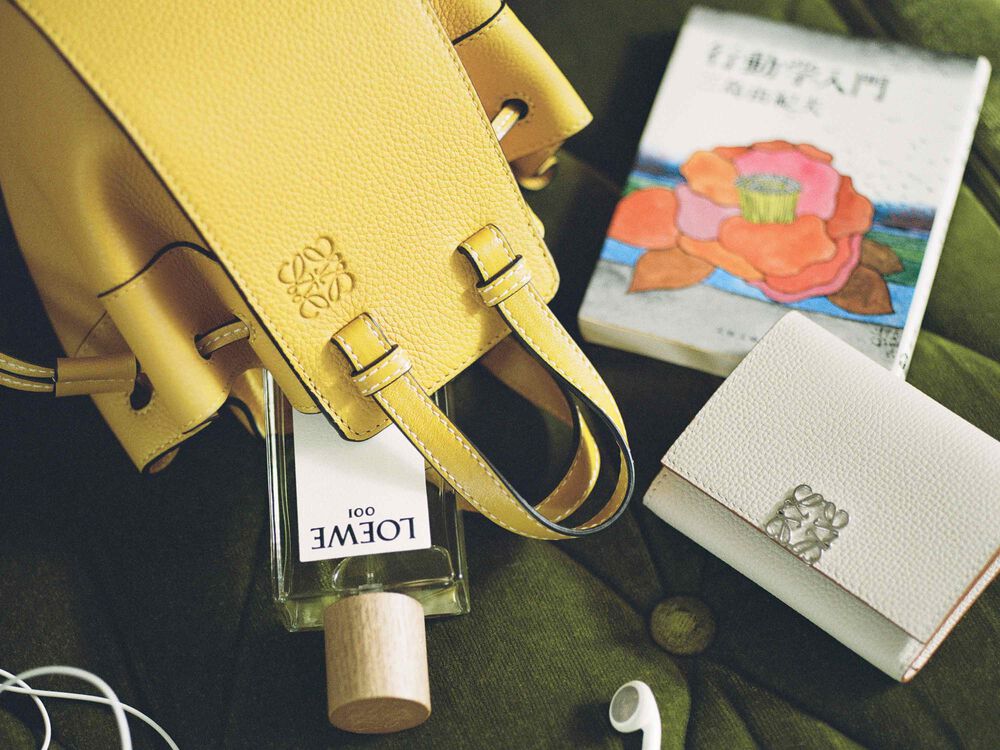 What's in her mini Hammock bag?
In her bag you see Japan's most renowned modern writer Mishima Yukio's essays in soft cover, which fits perfectly in her Hammock Mini. As an avid music listener she also always carries earphones to listen to a wide range of music from techno, rock, jazz to music from the 50's.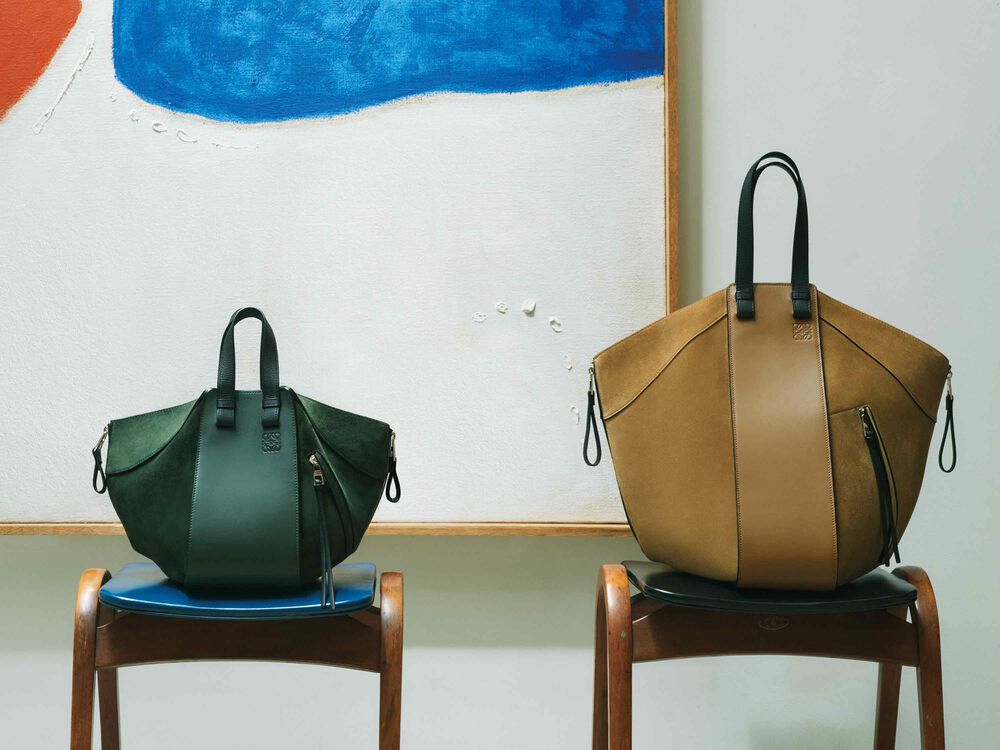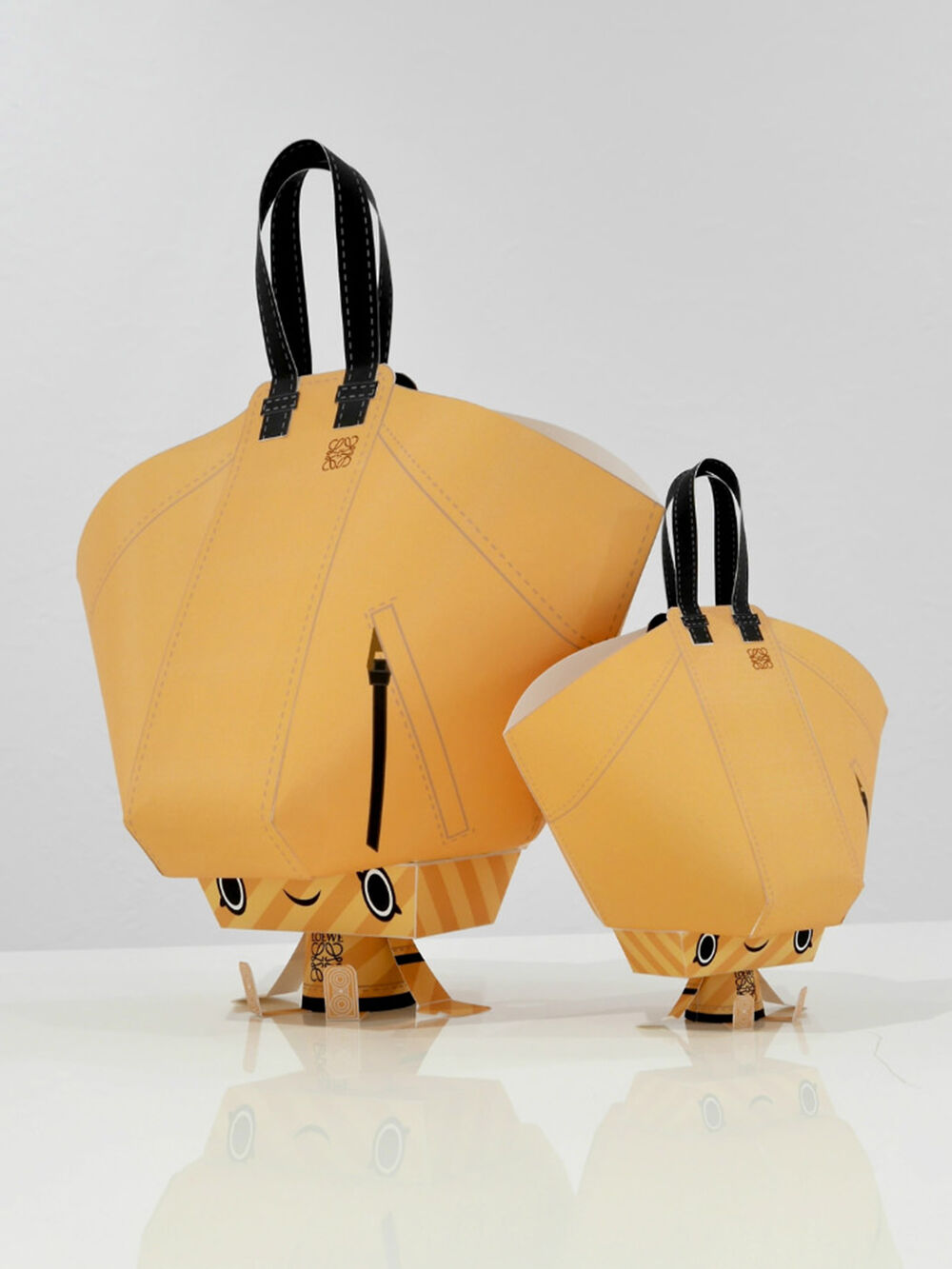 Make your own paper toy bag
In collaboration with Japanese paper craft artist Shin Tanaka, we have variations of Hammock & Balloon bags available as paper craft toy which you can take home and build.