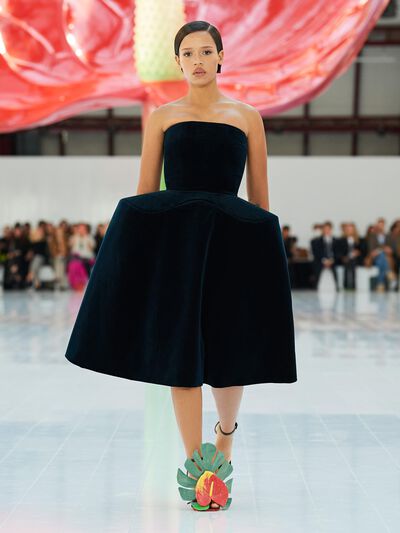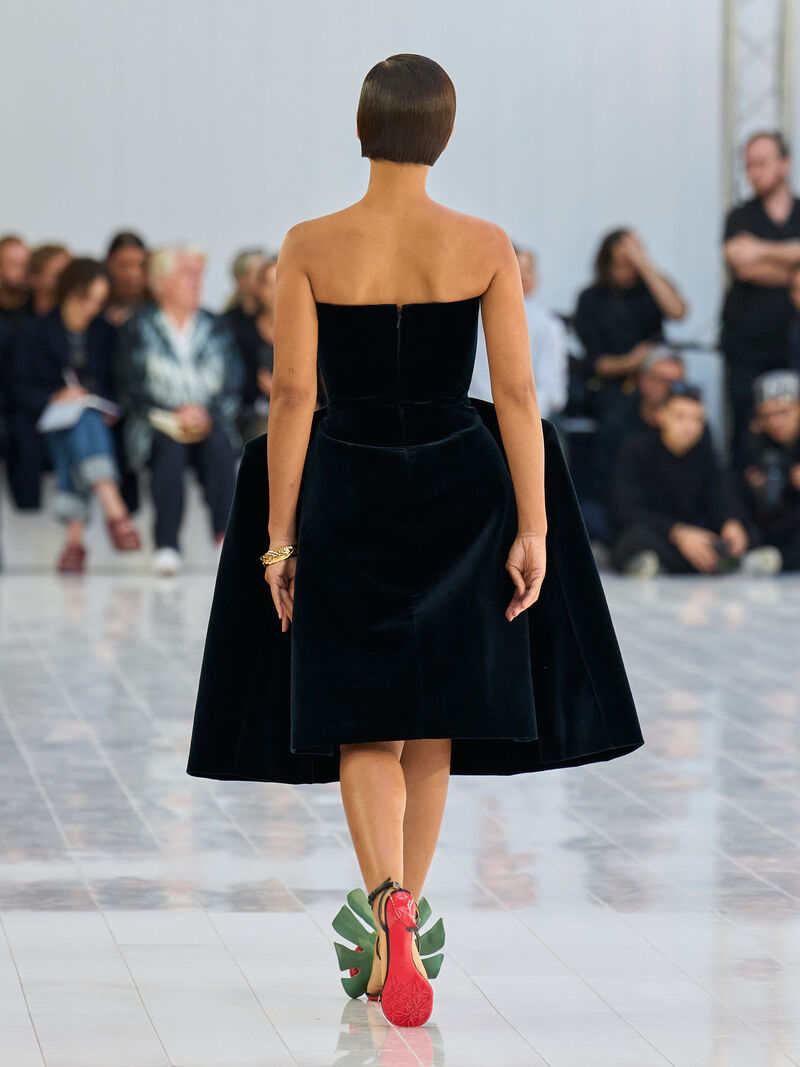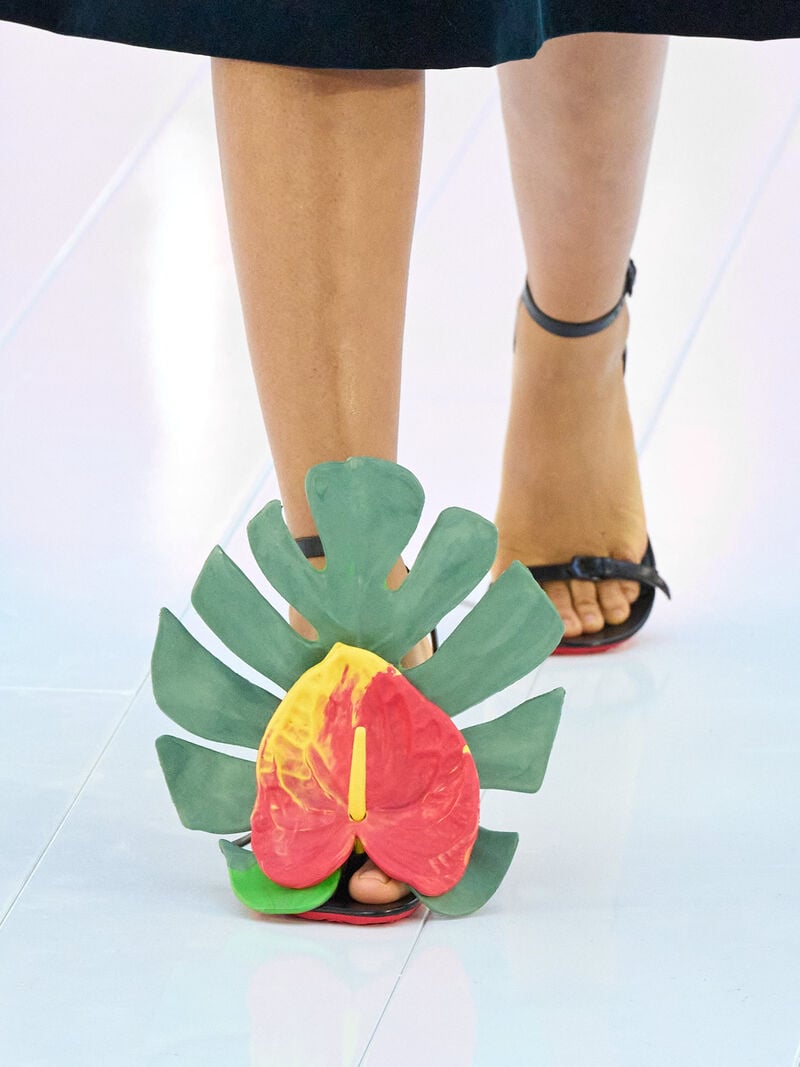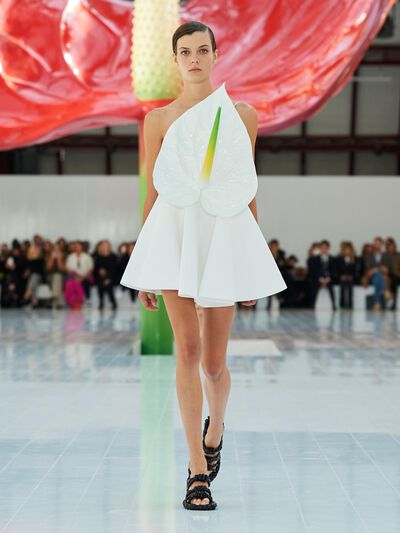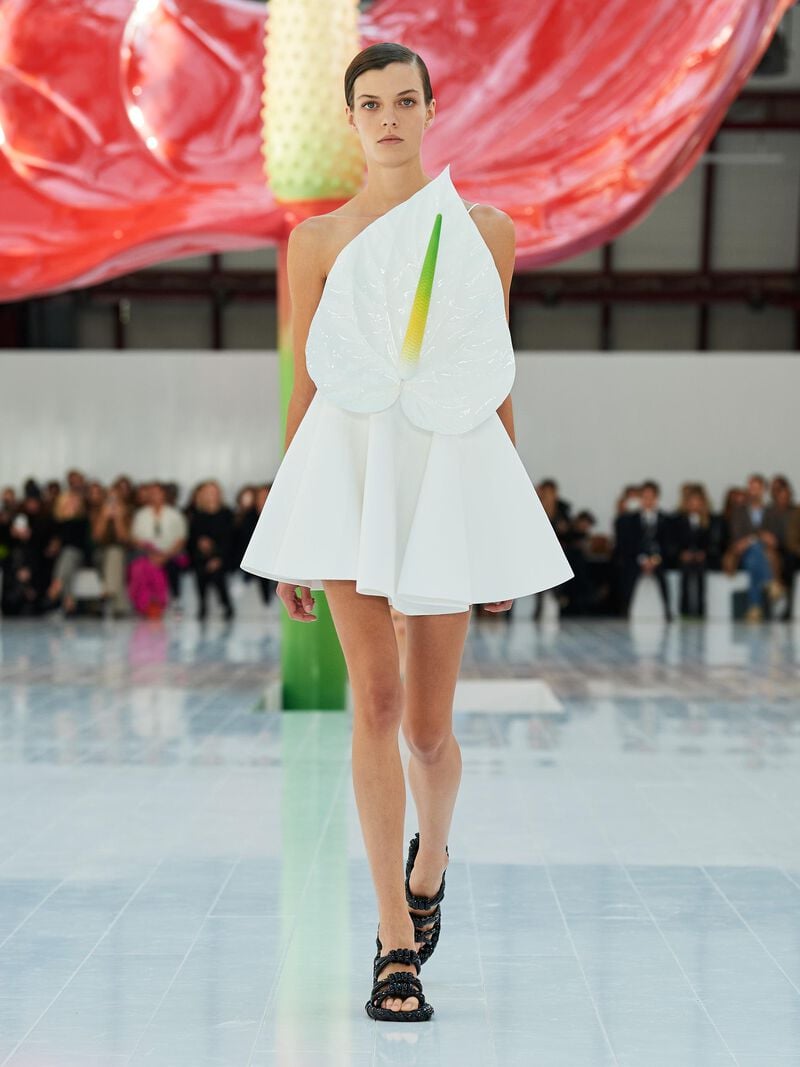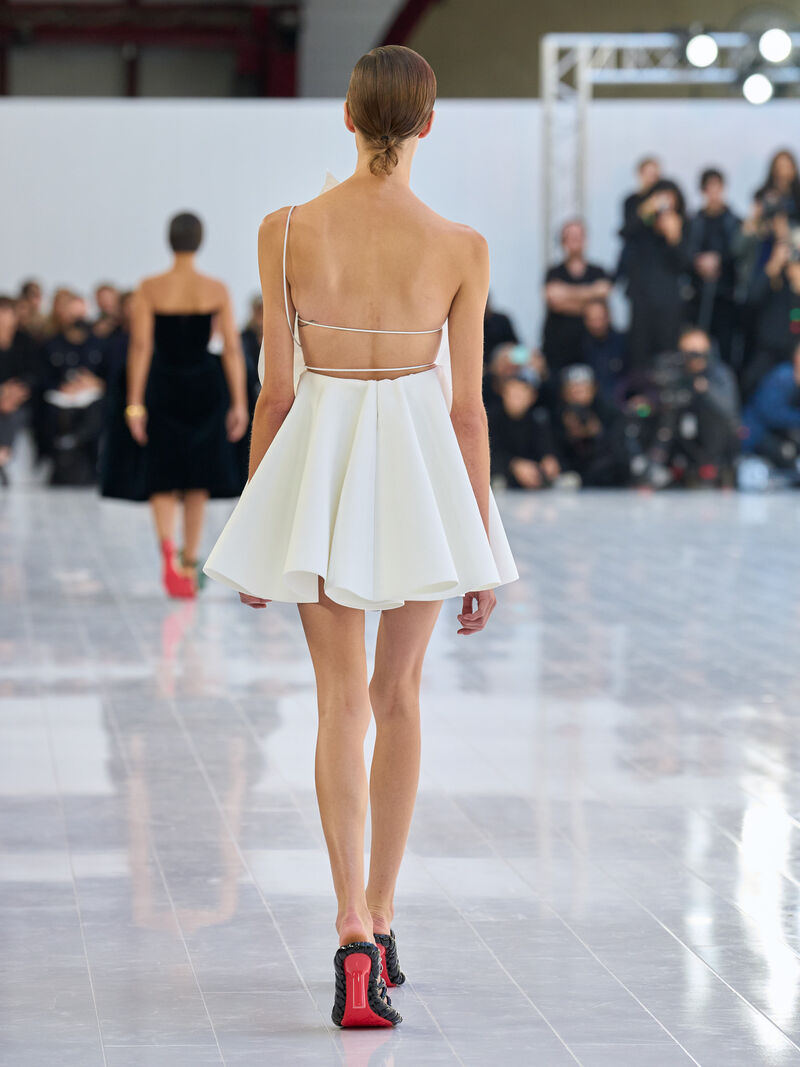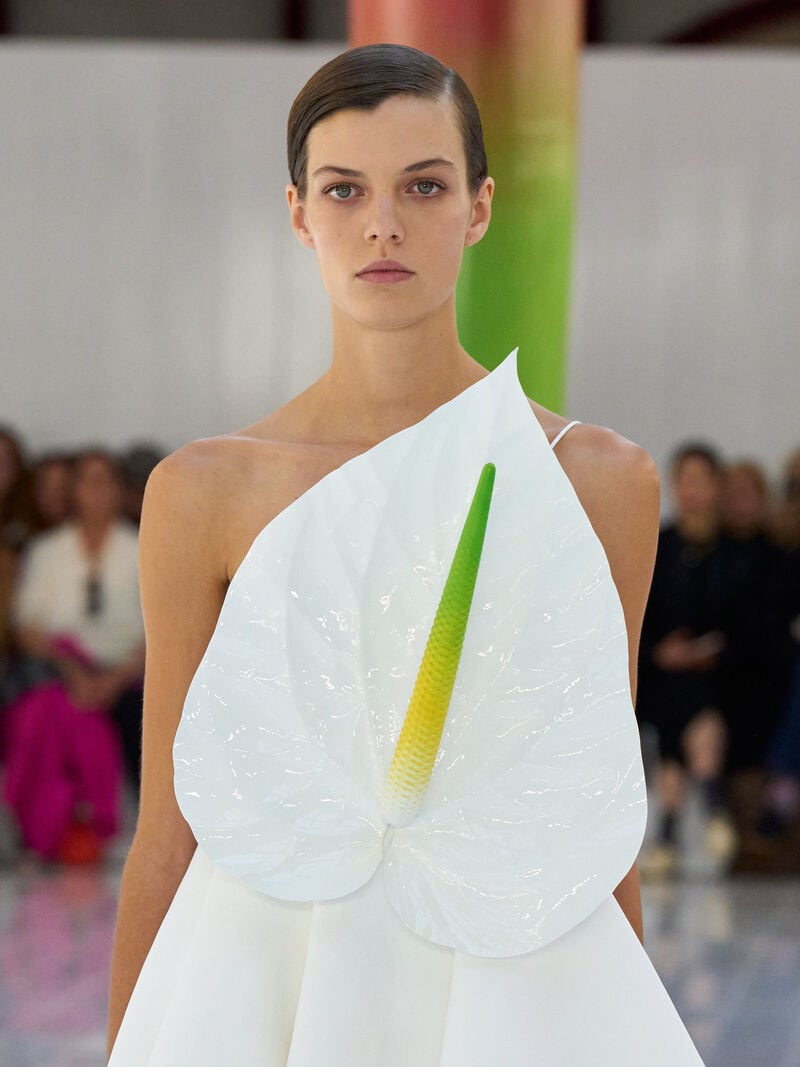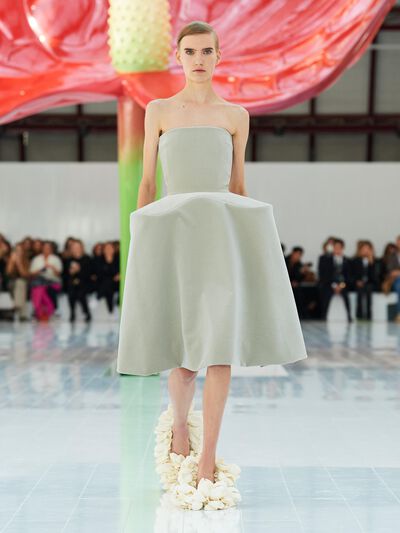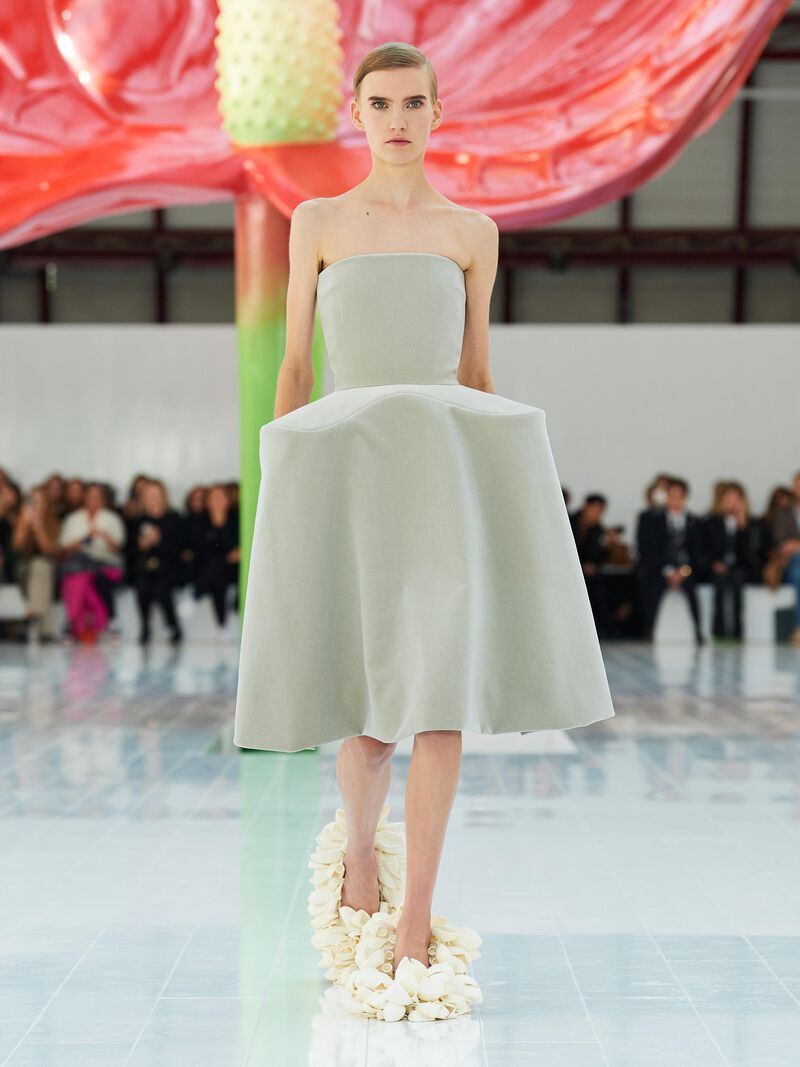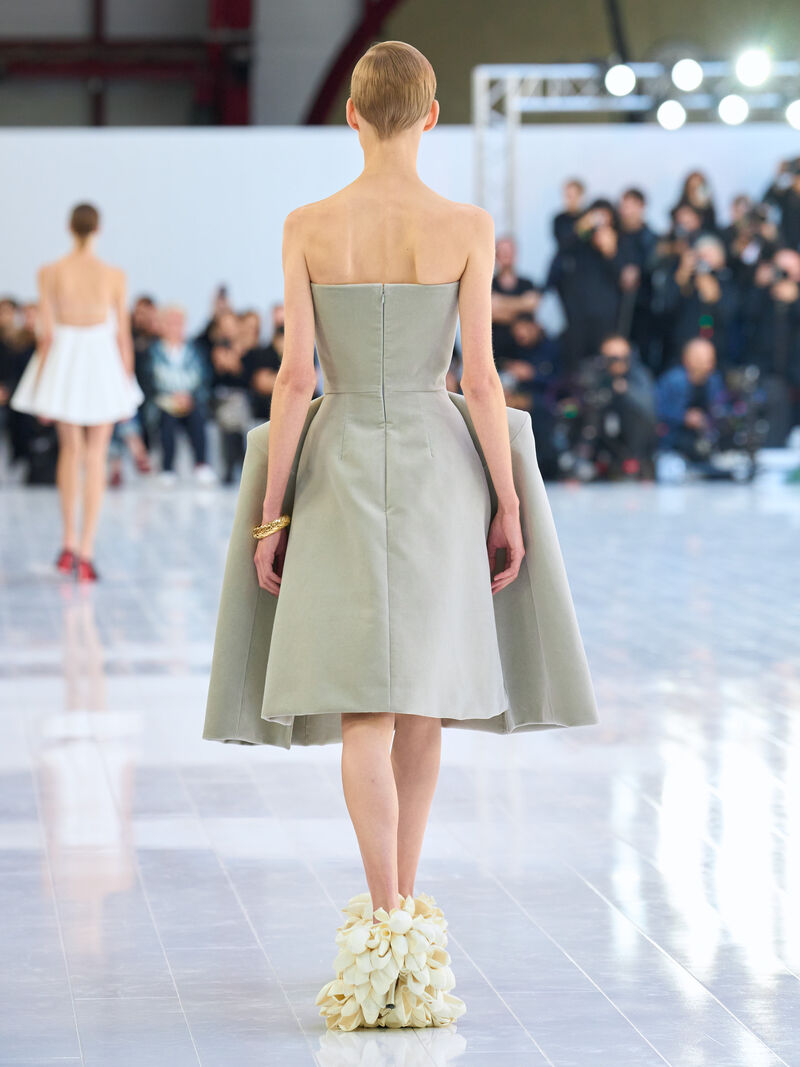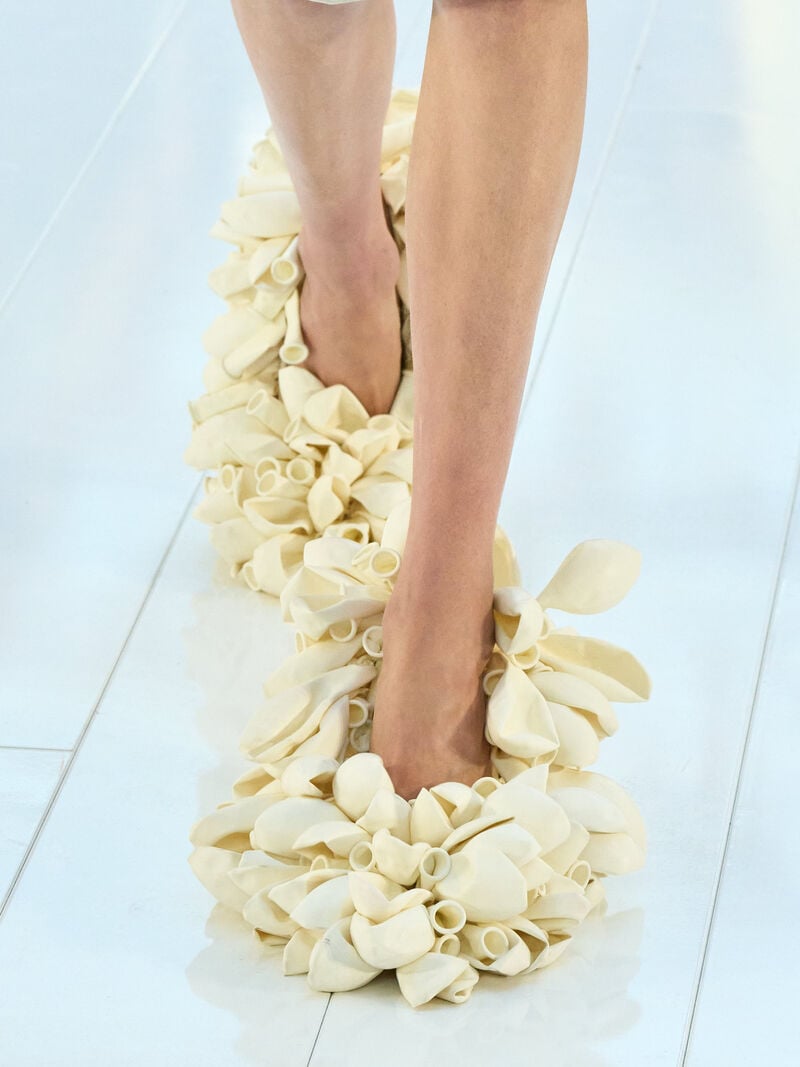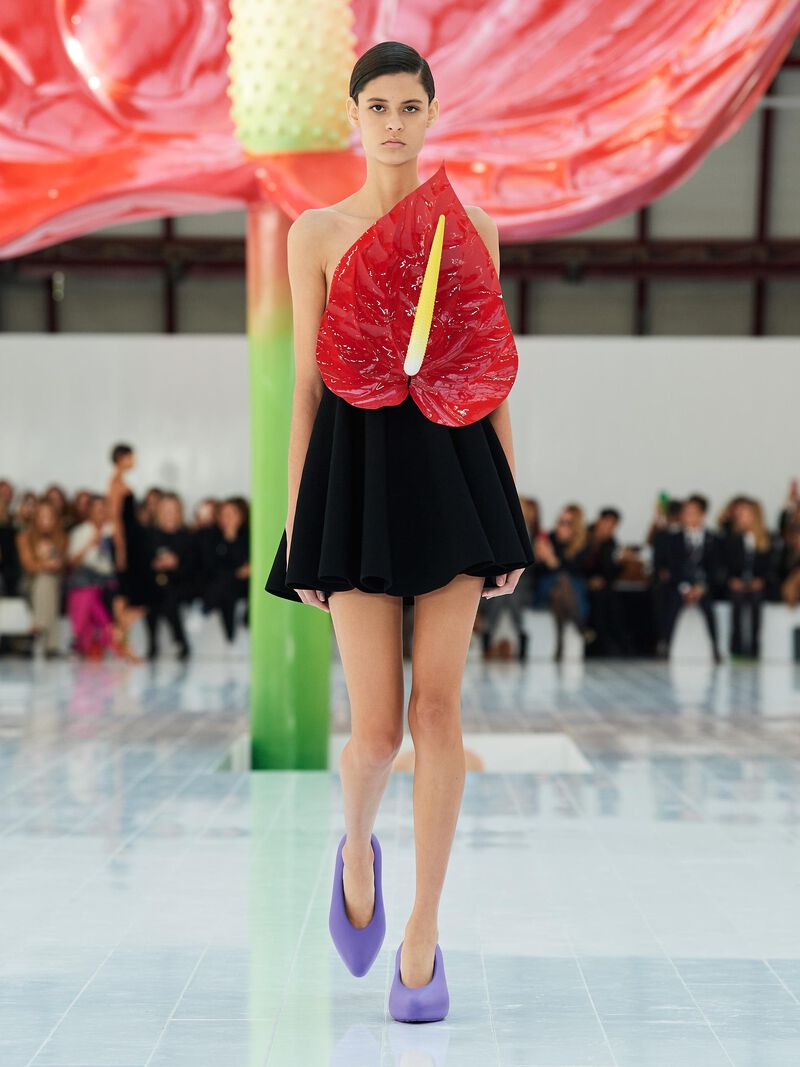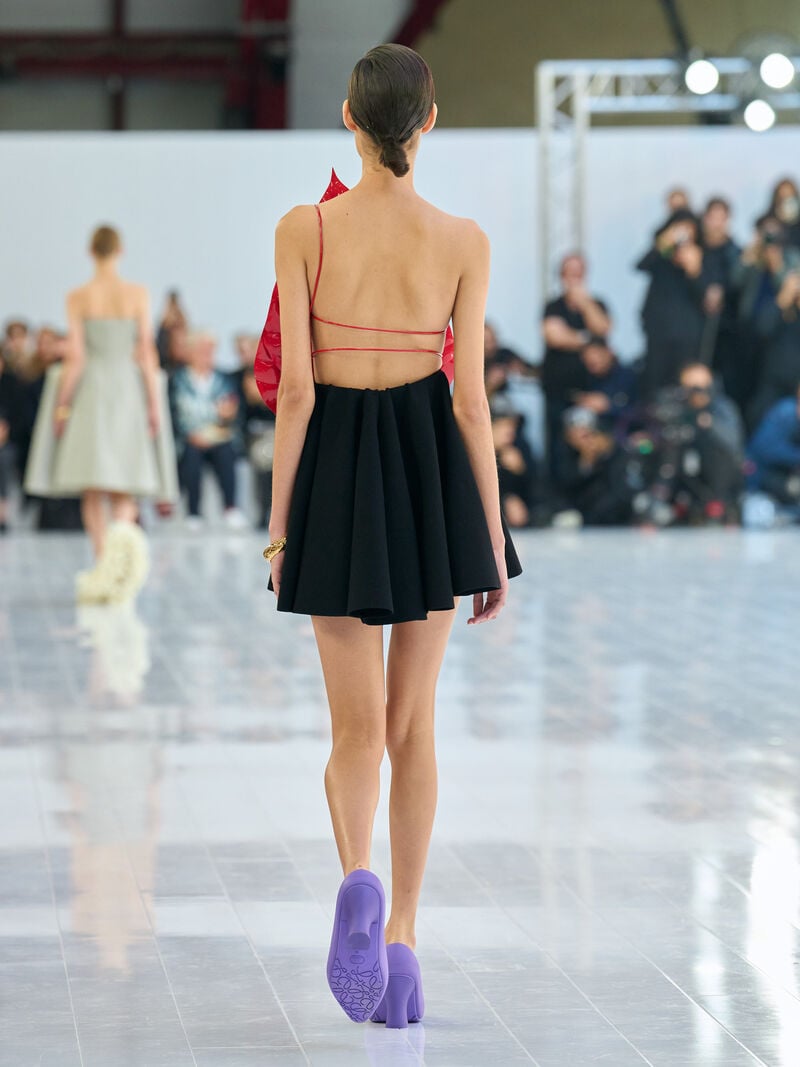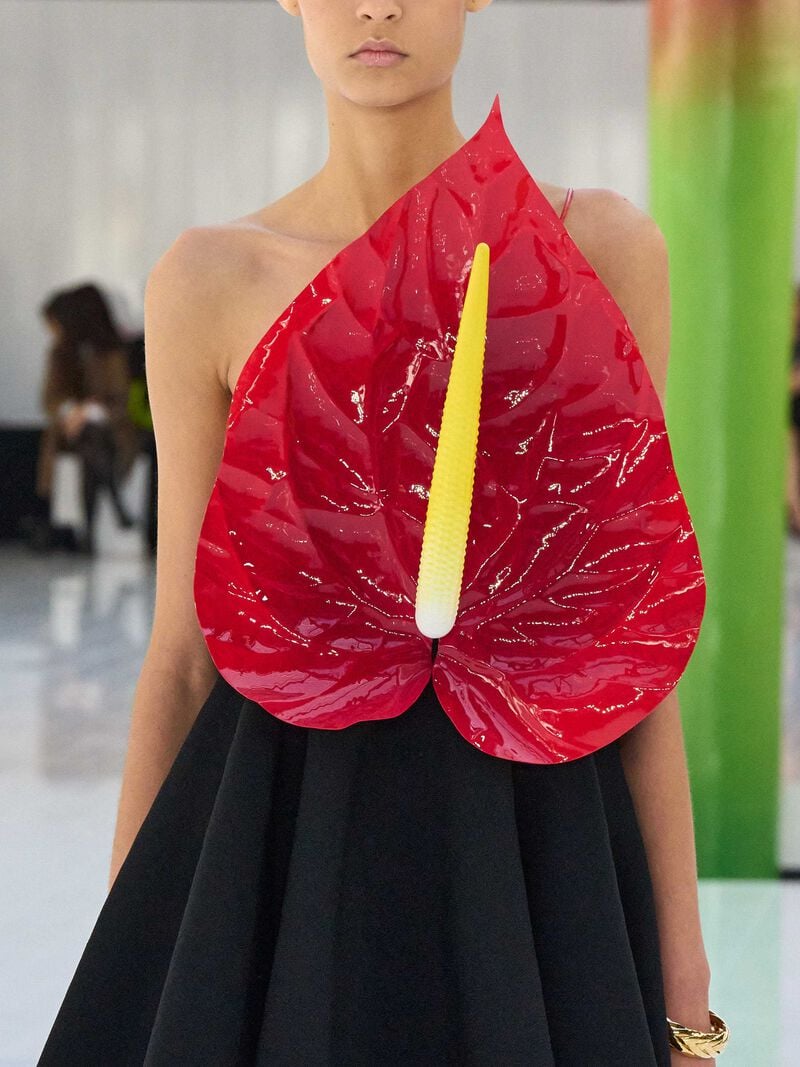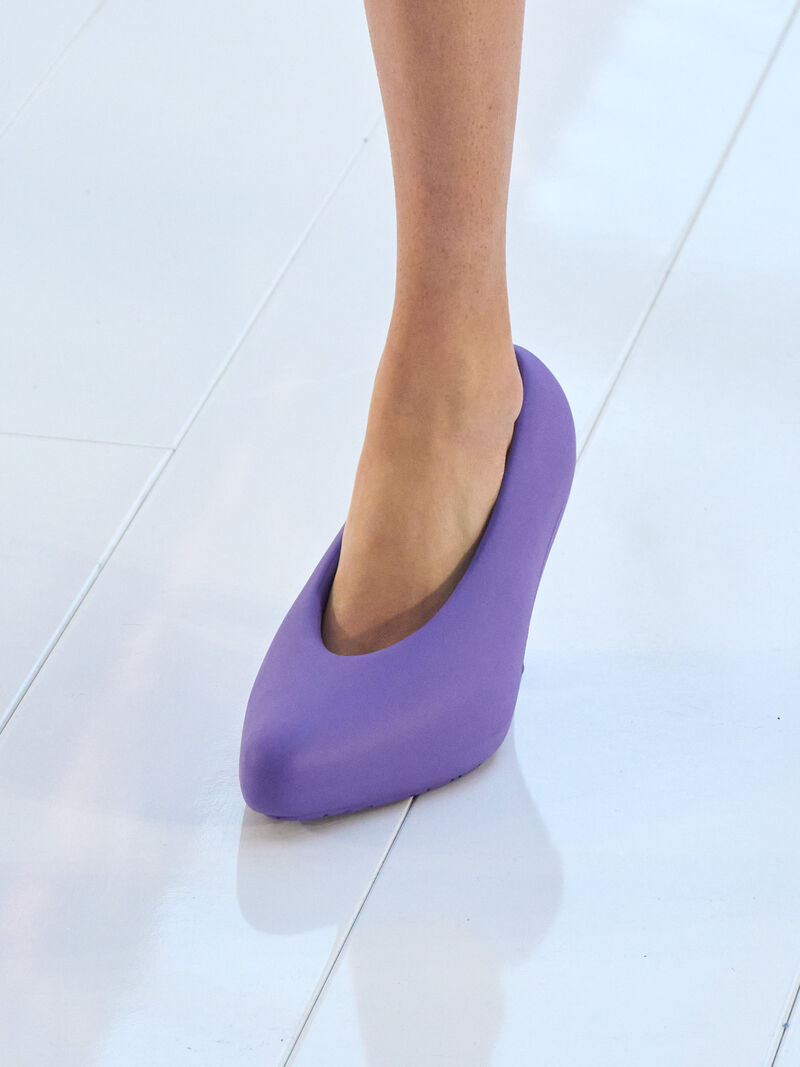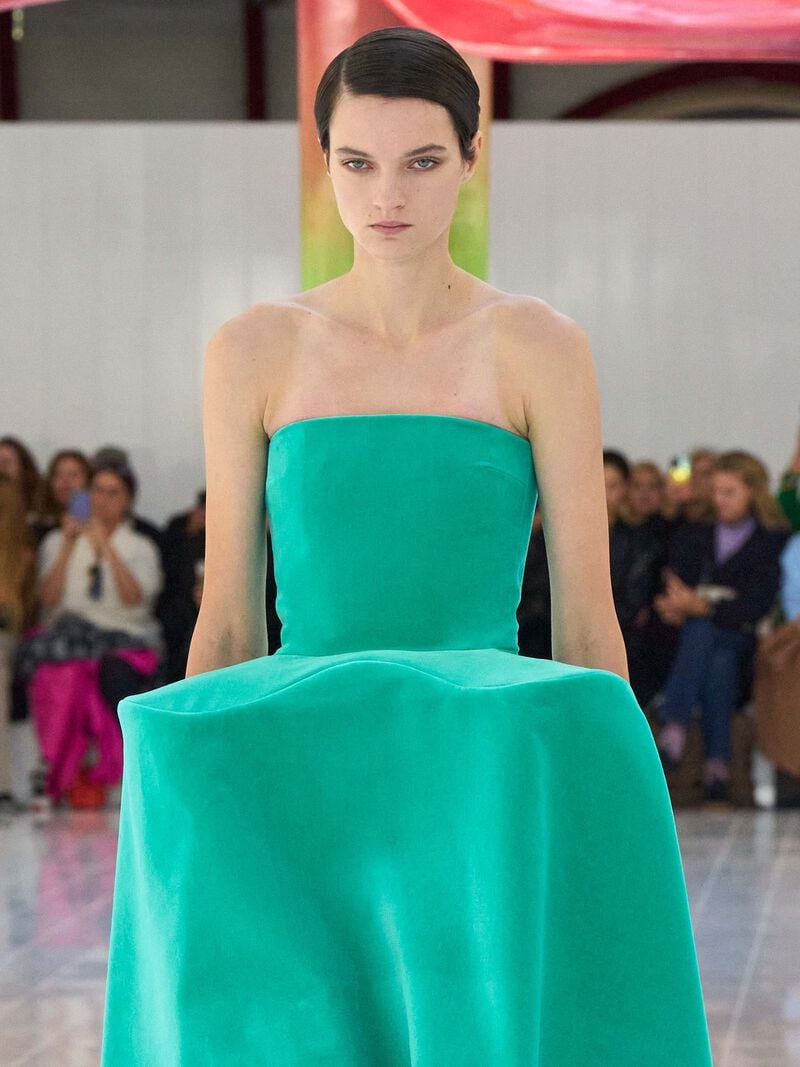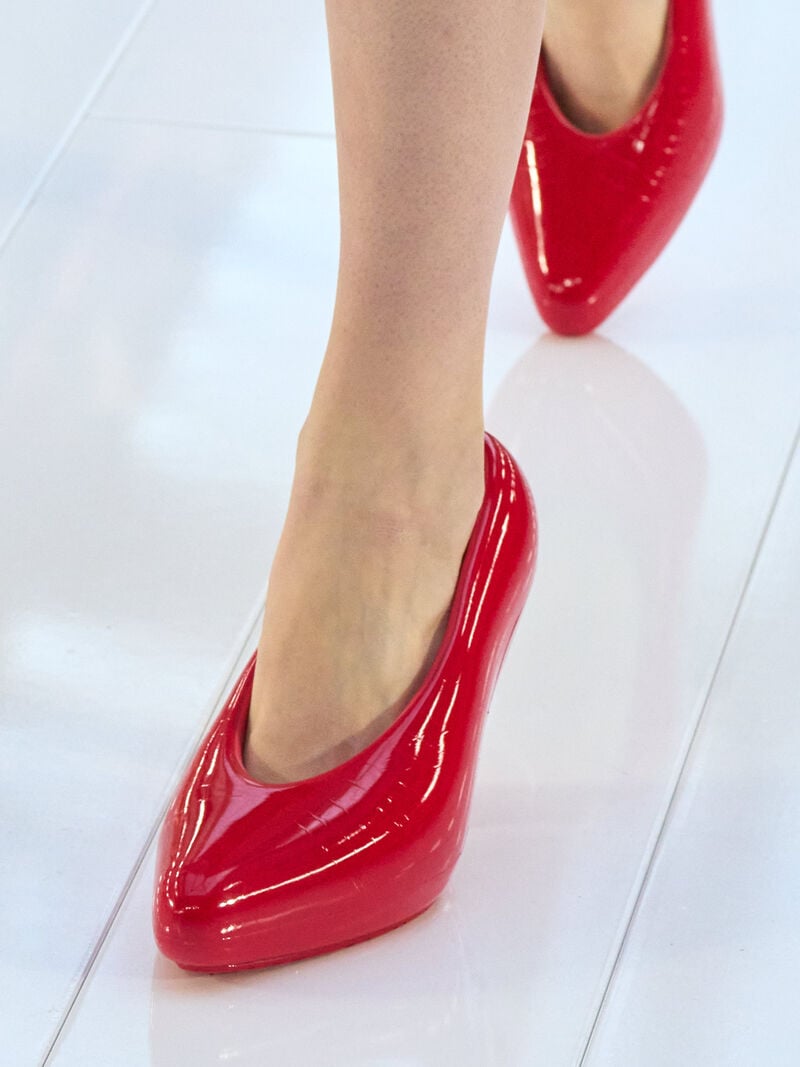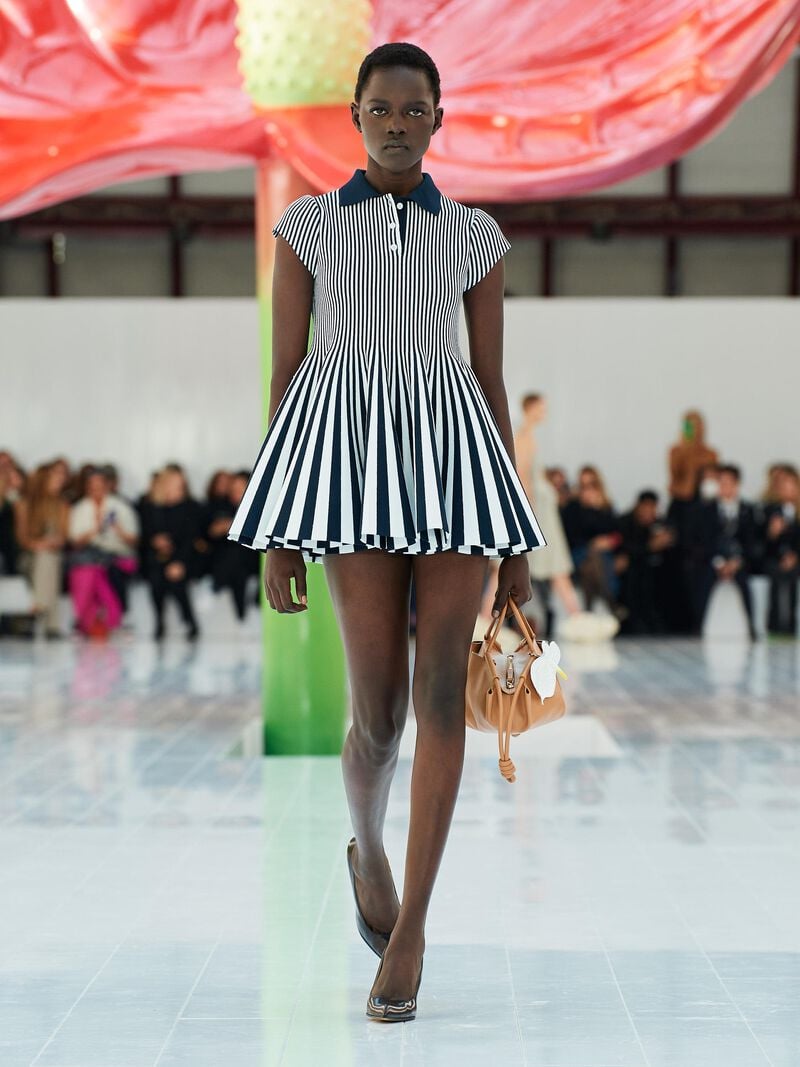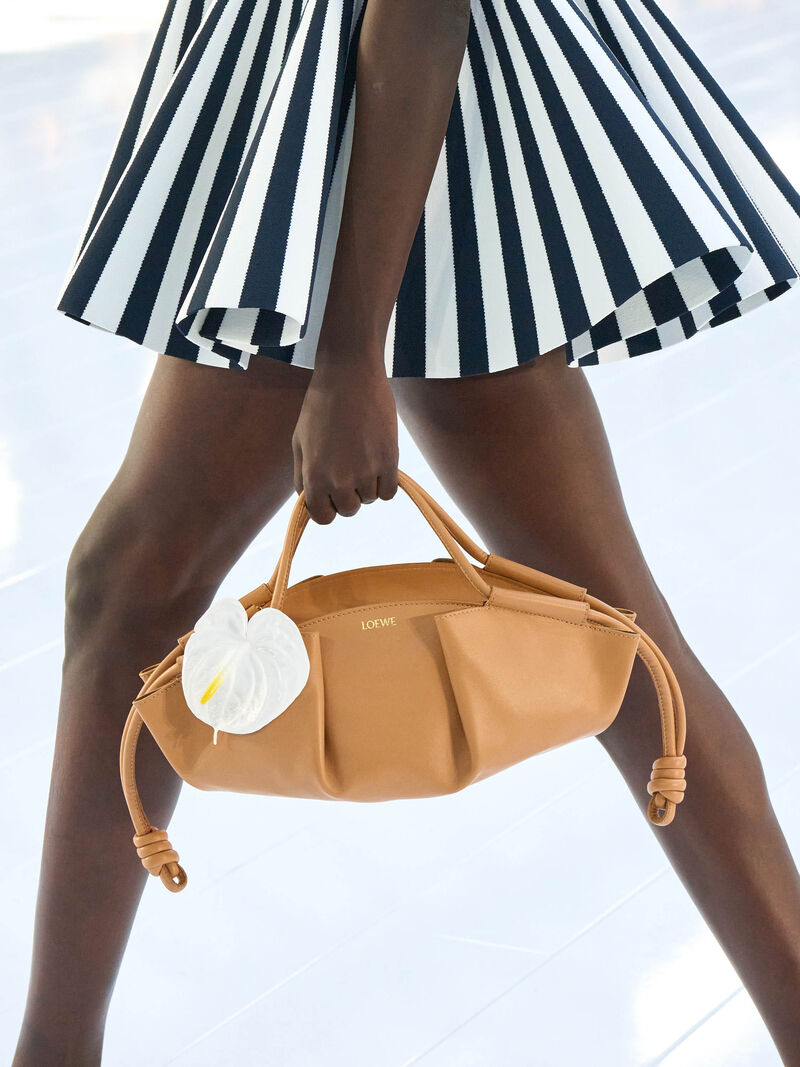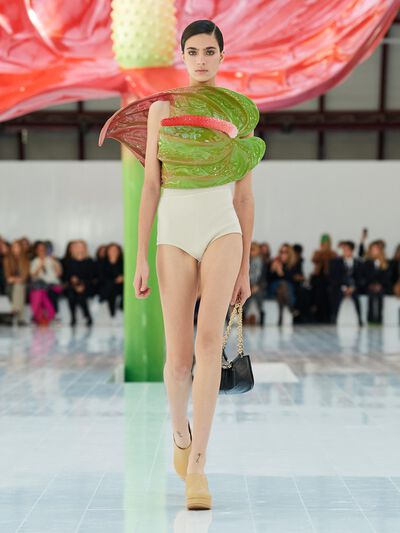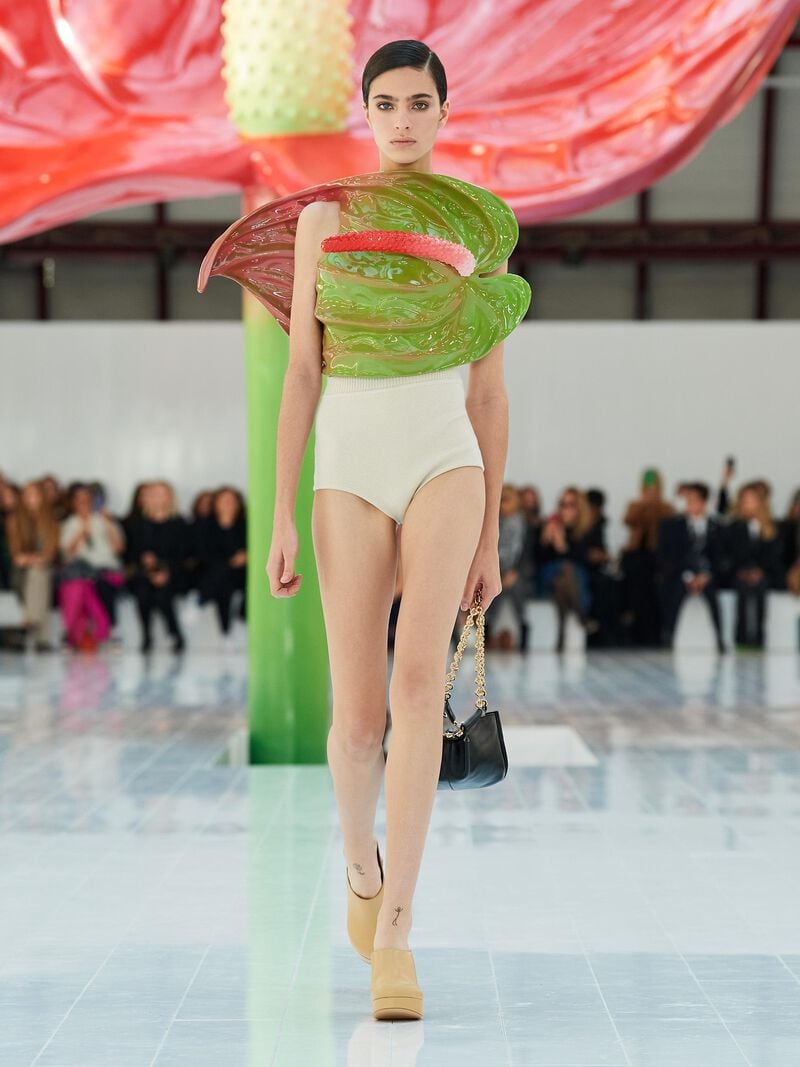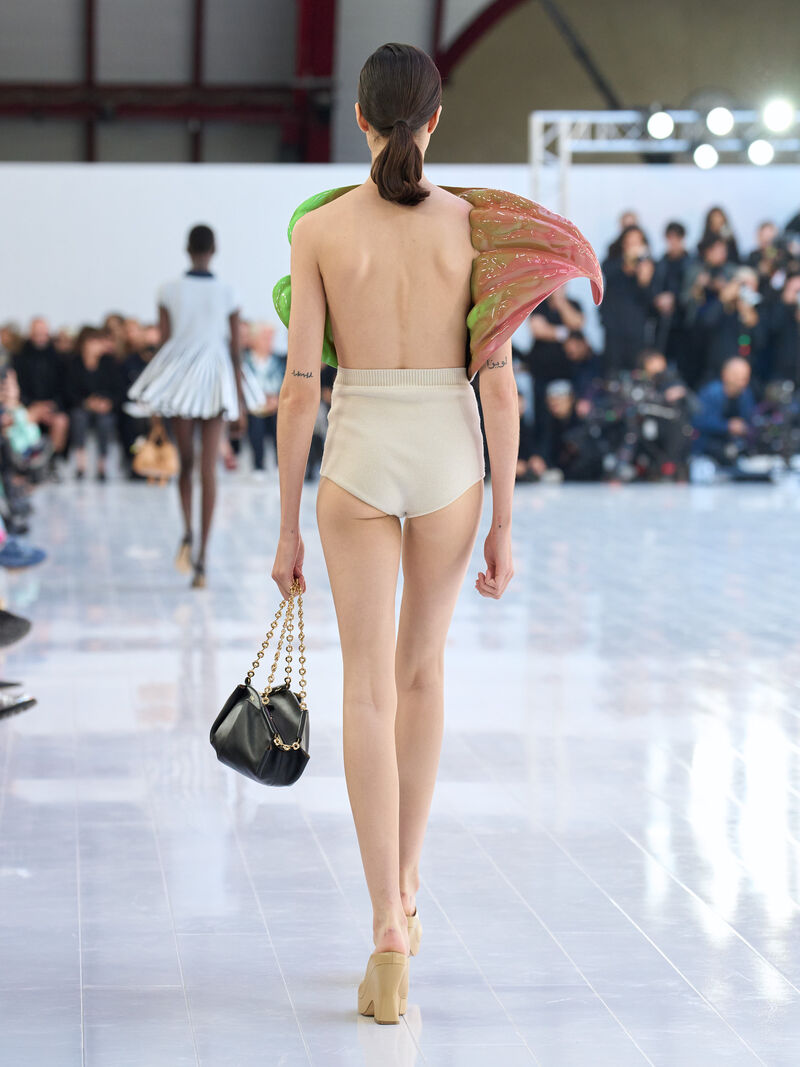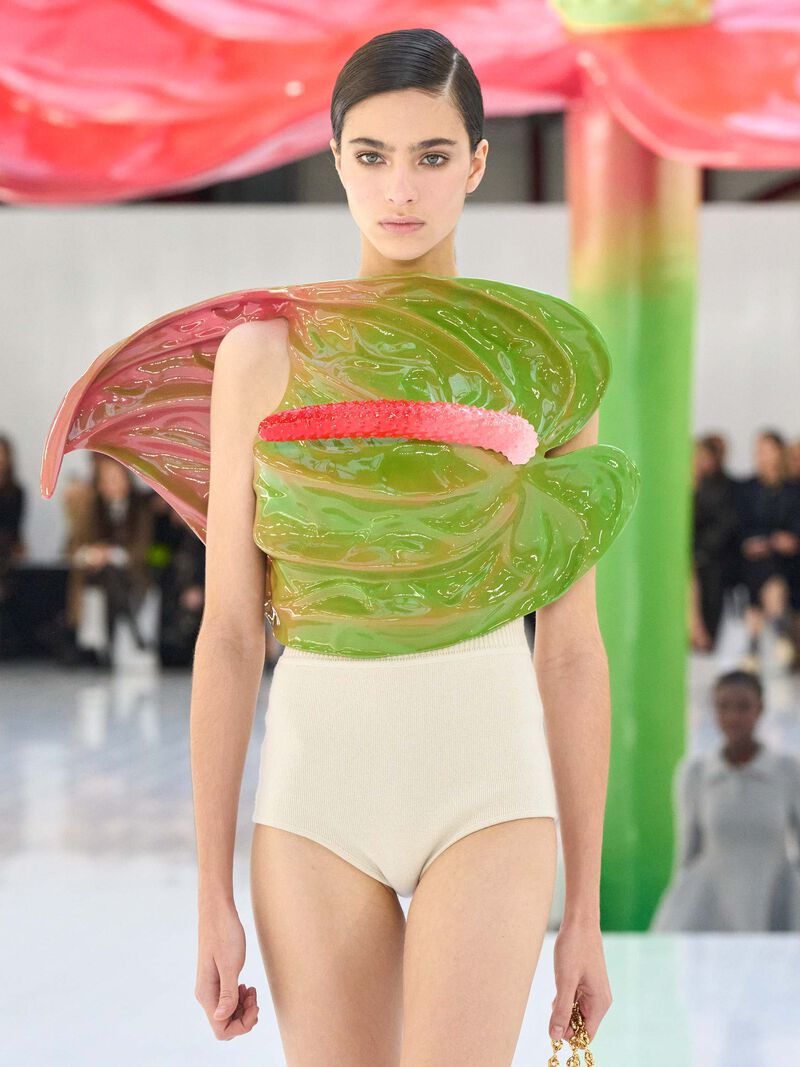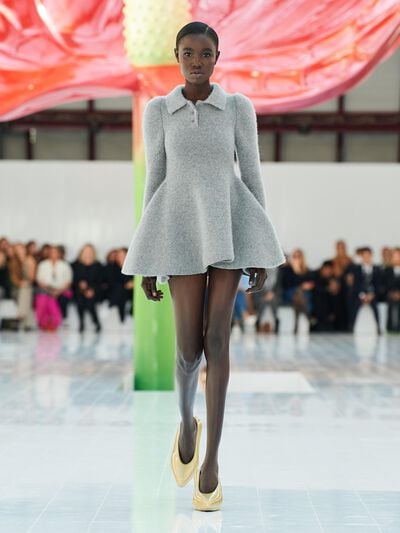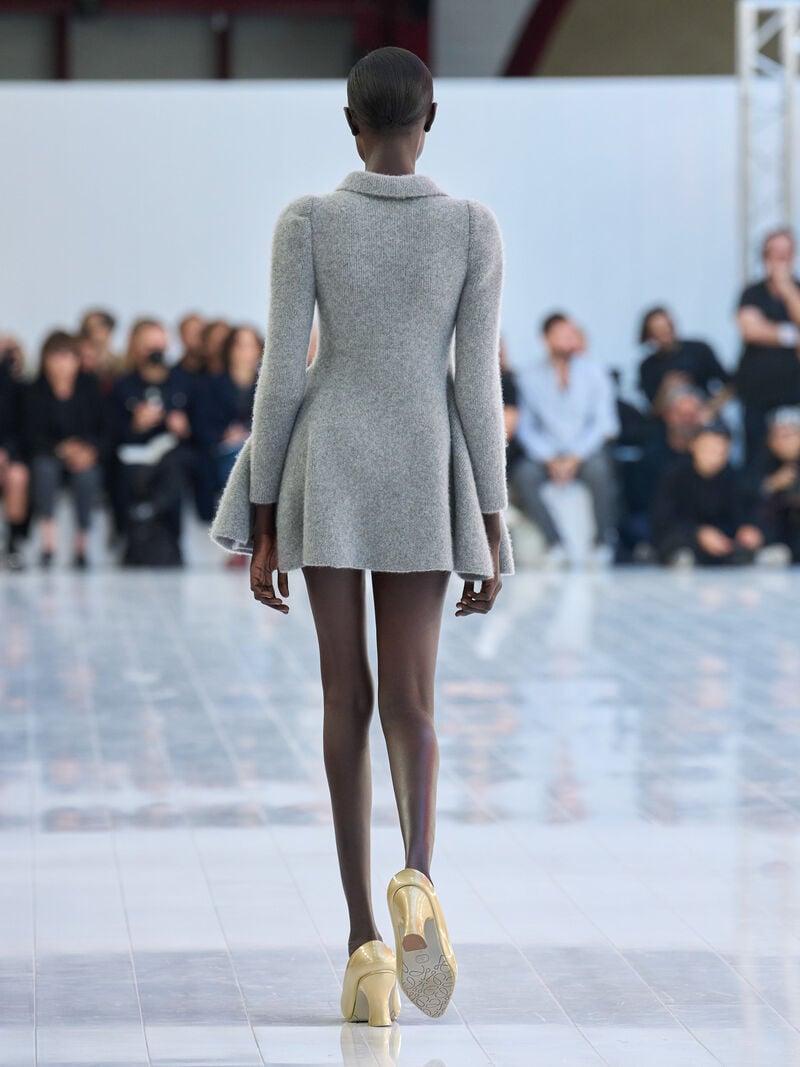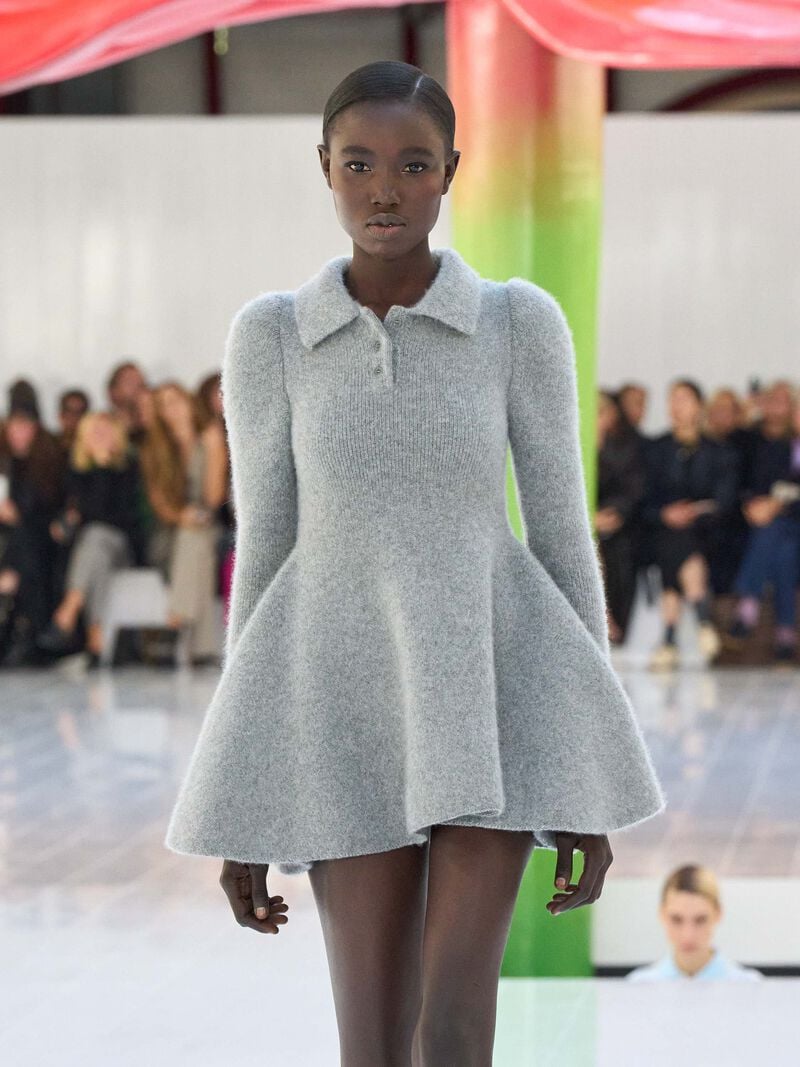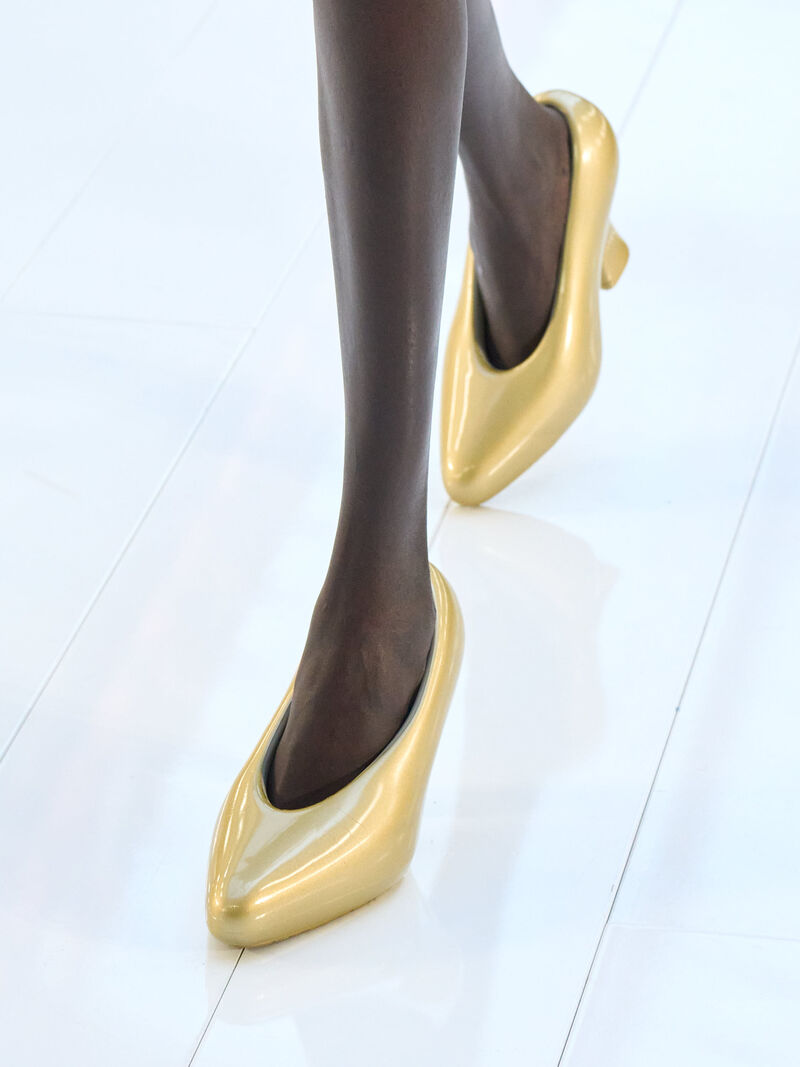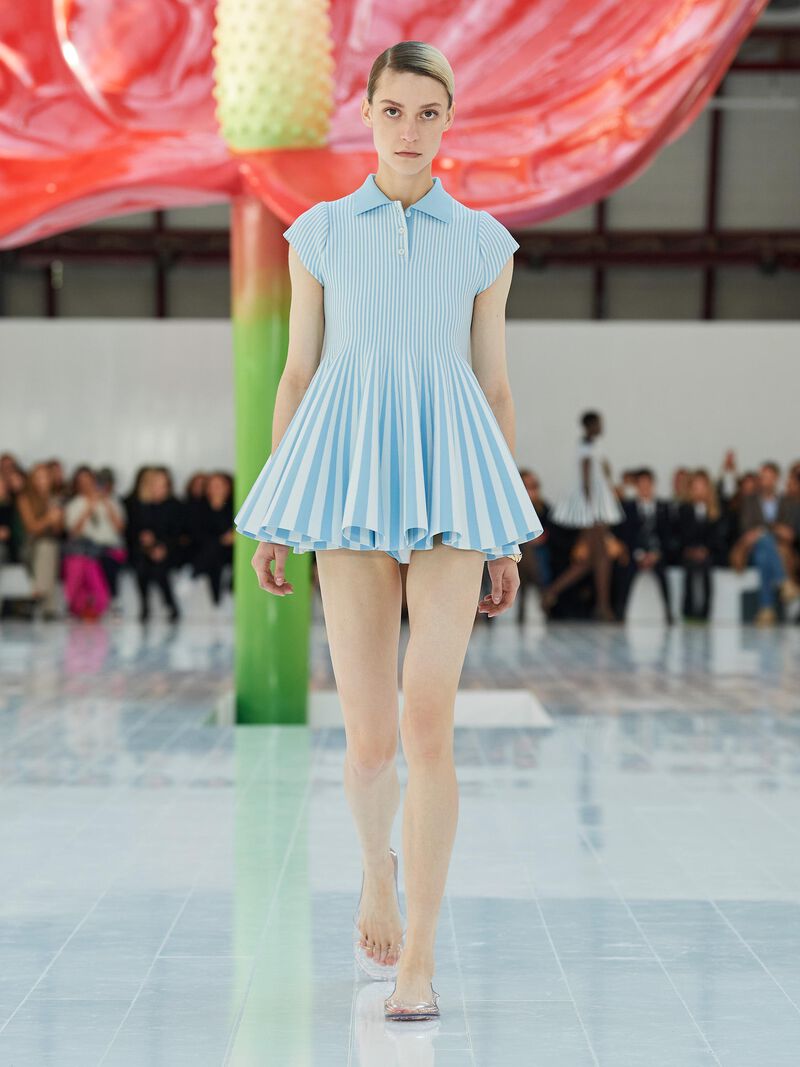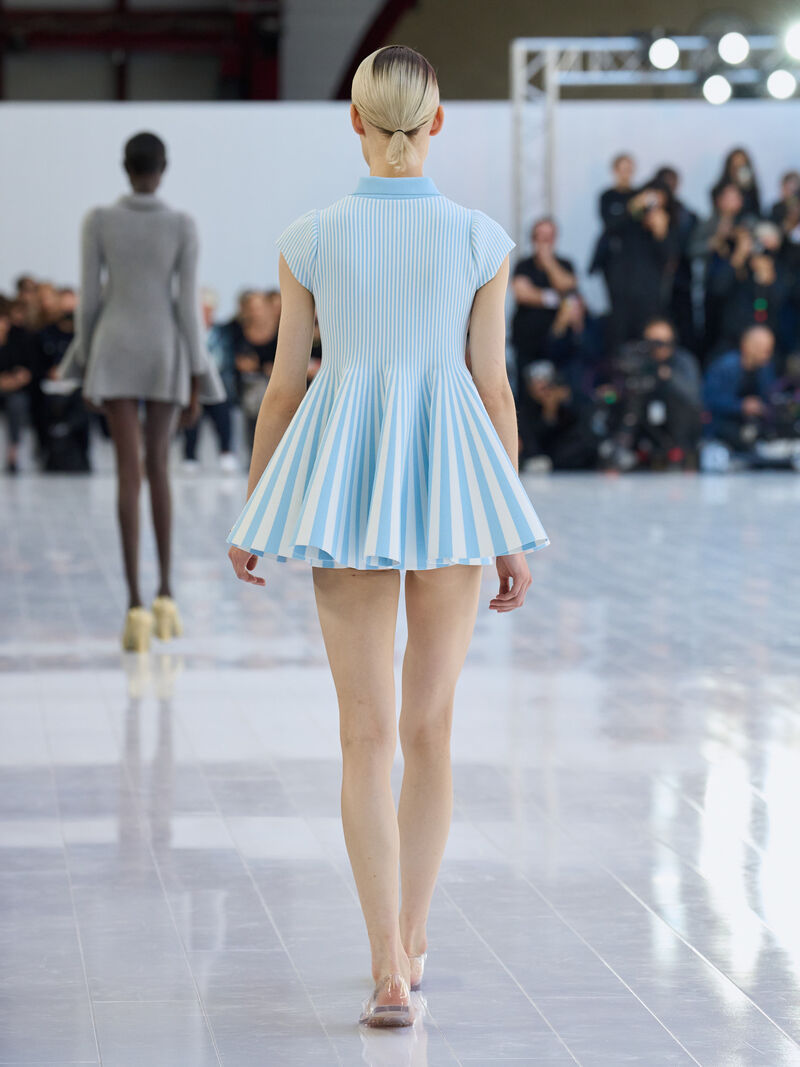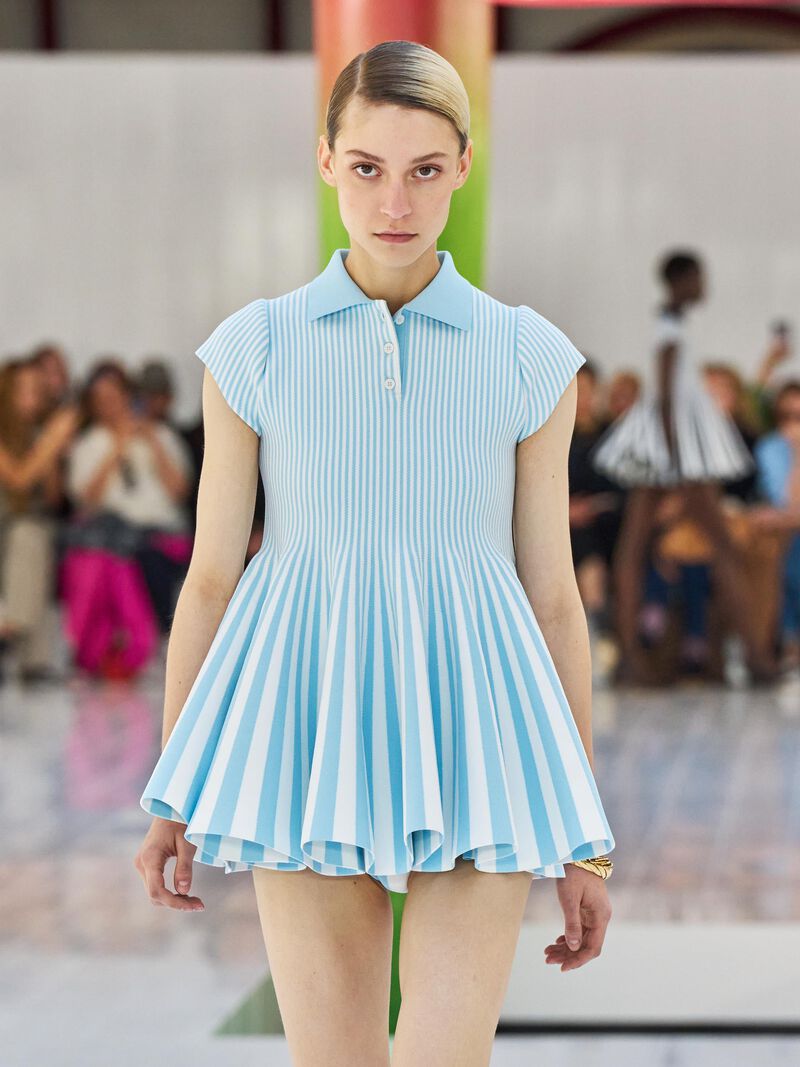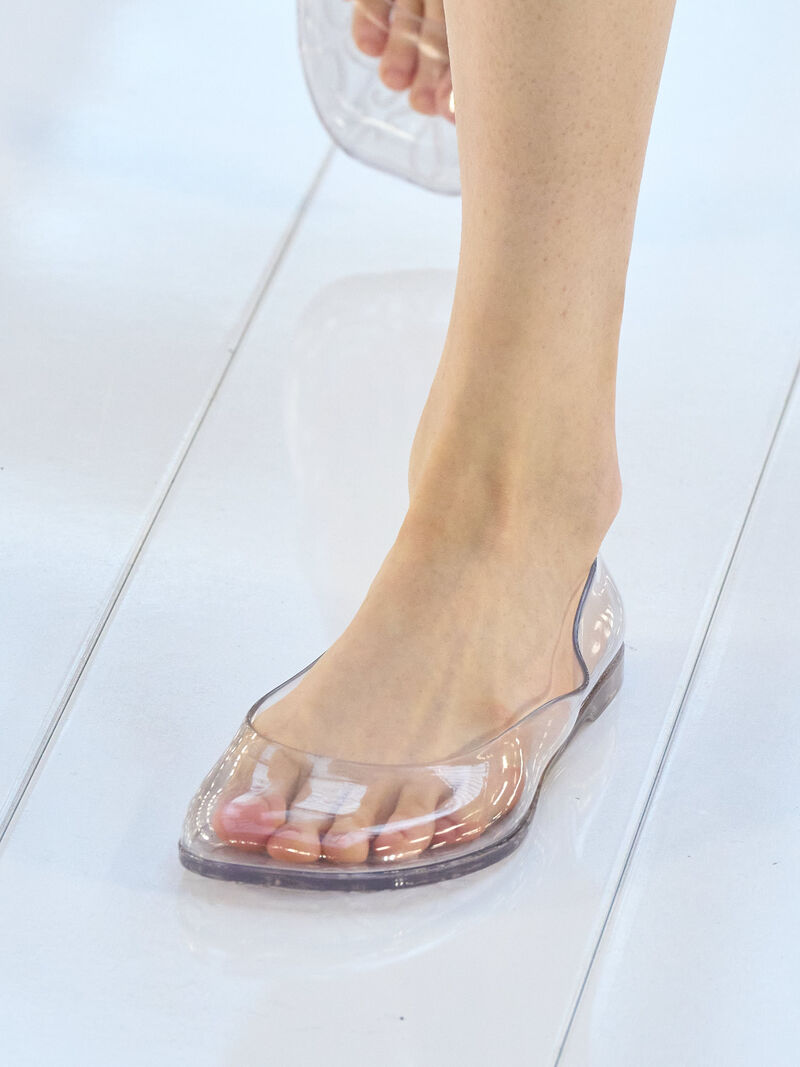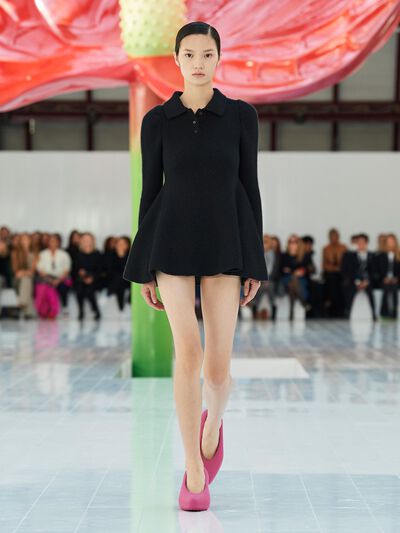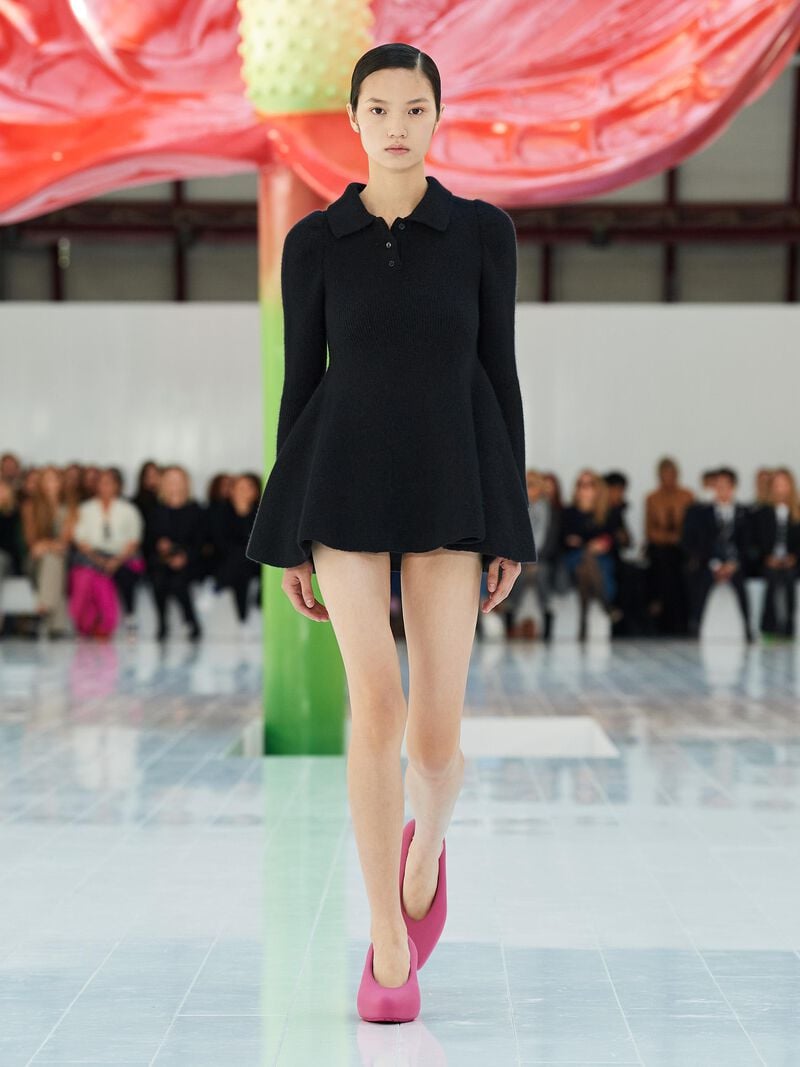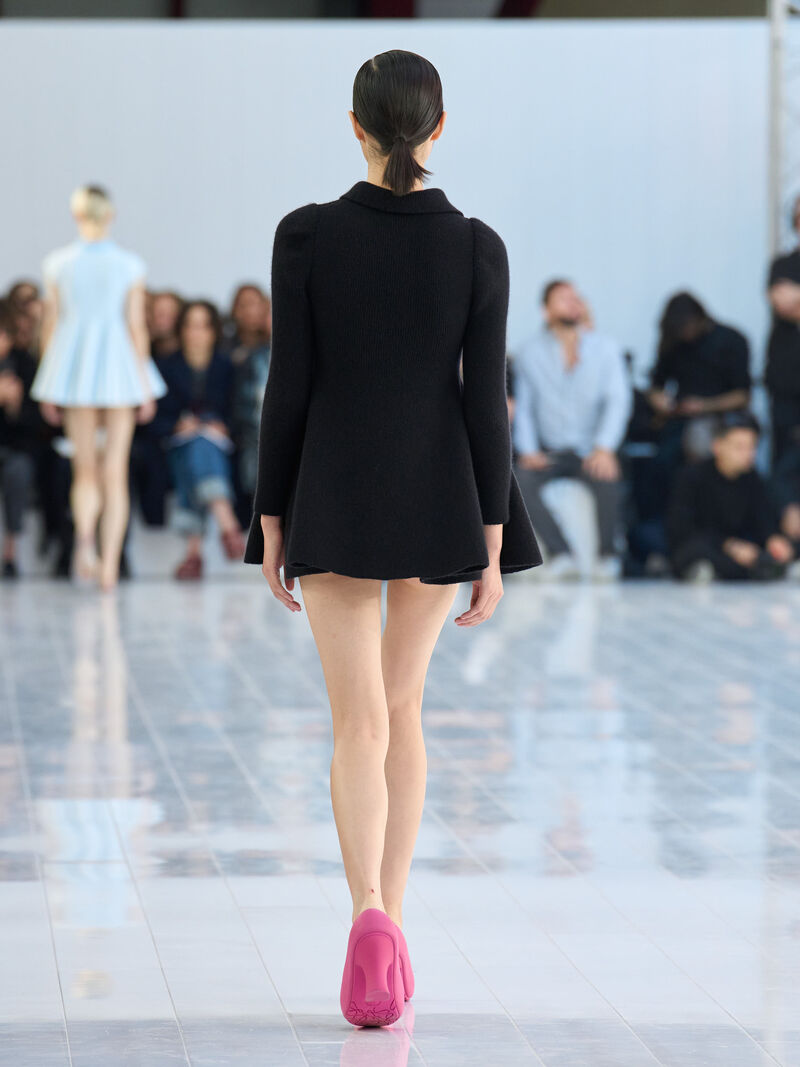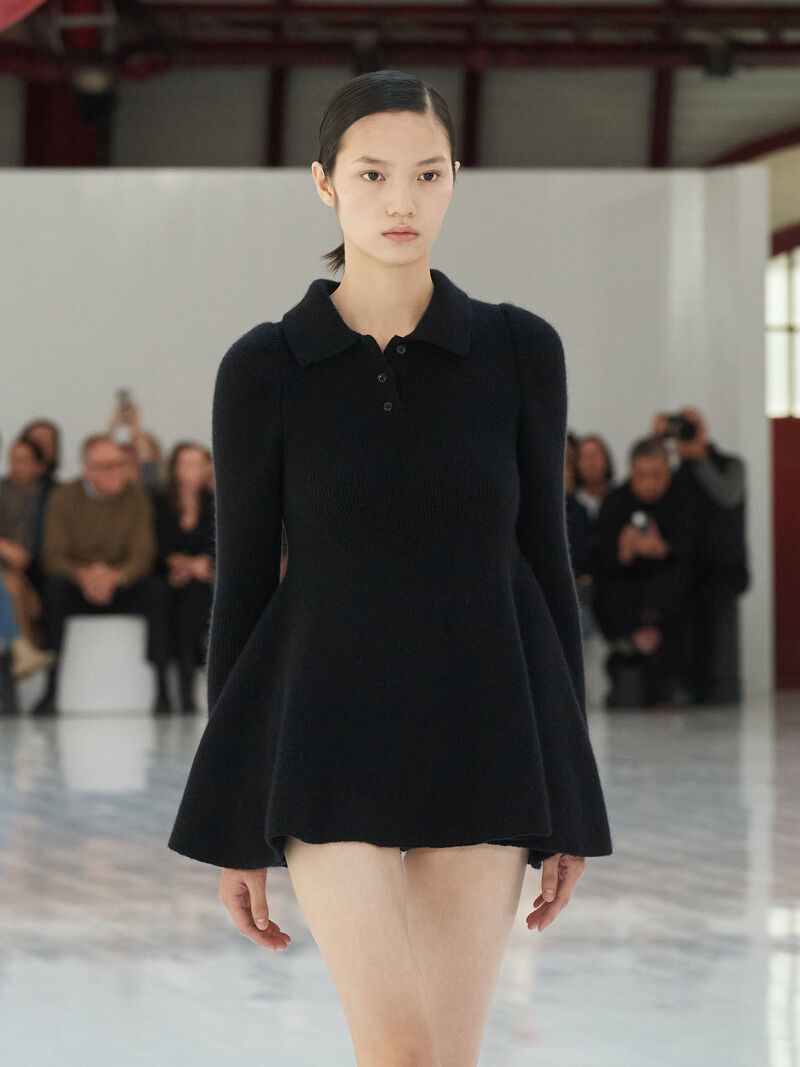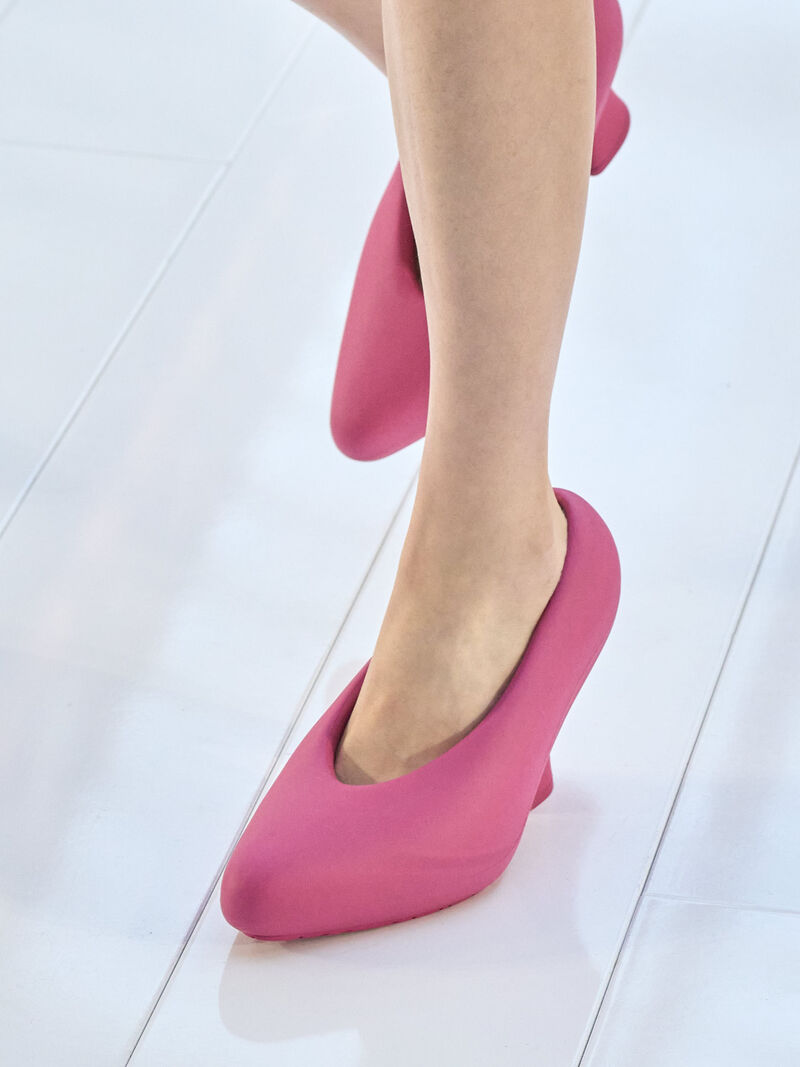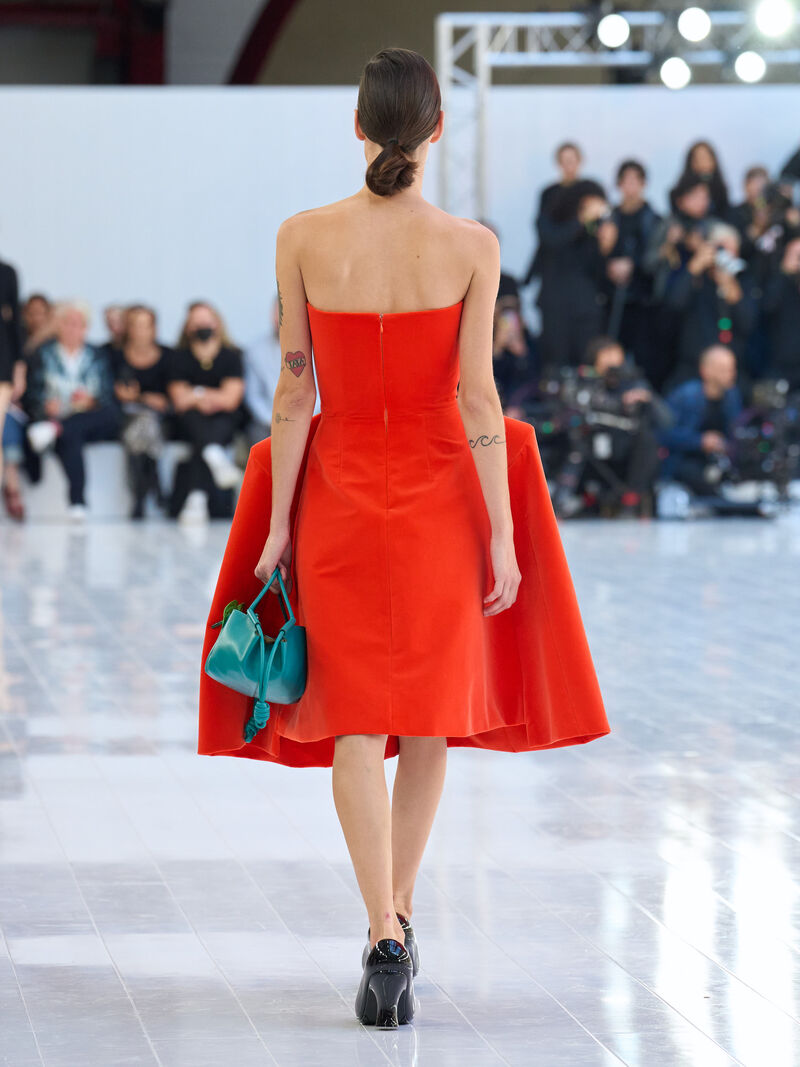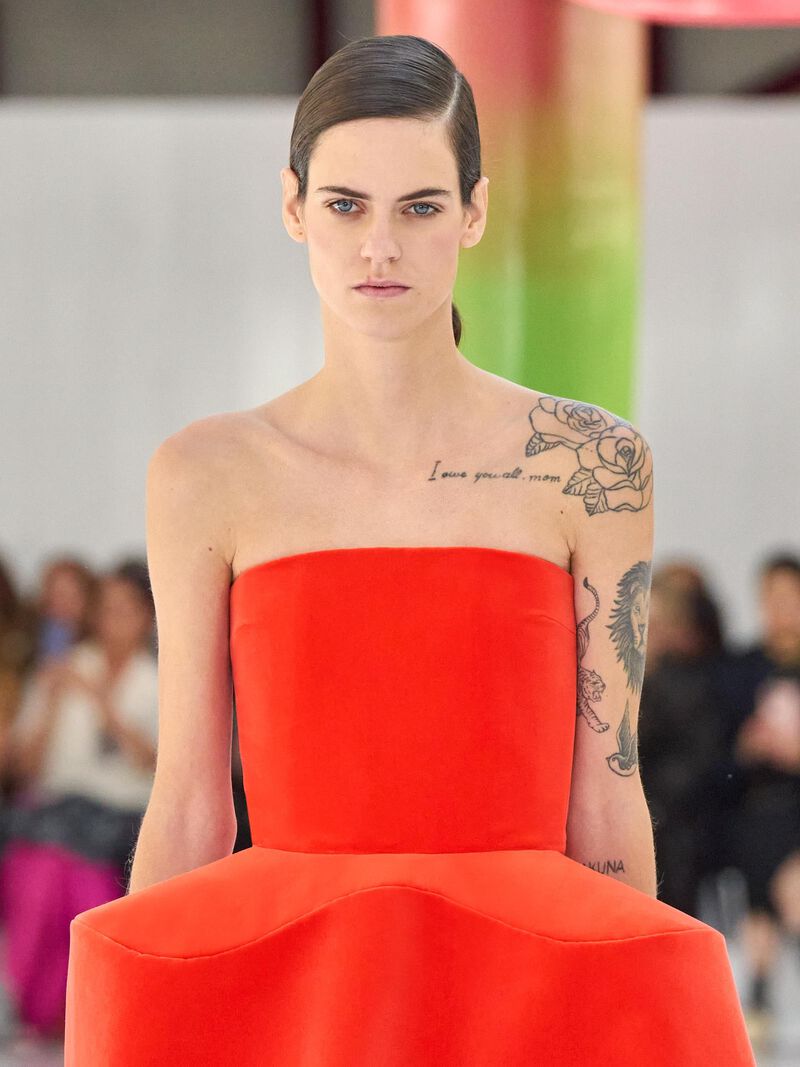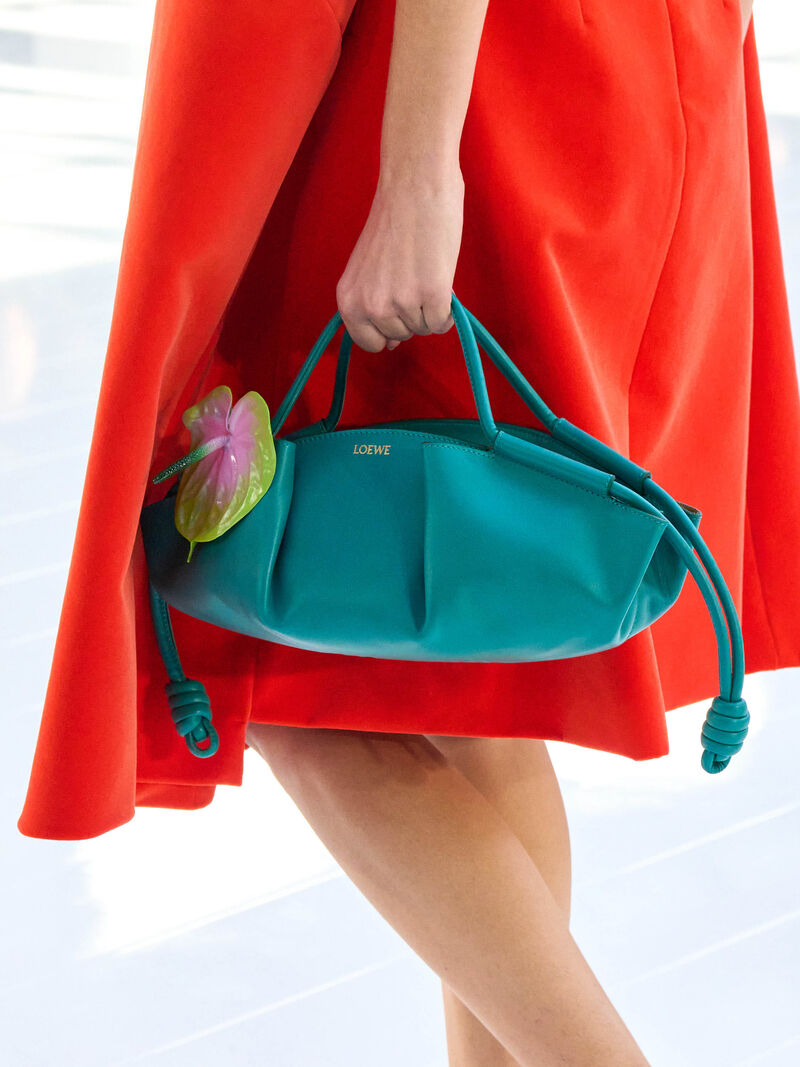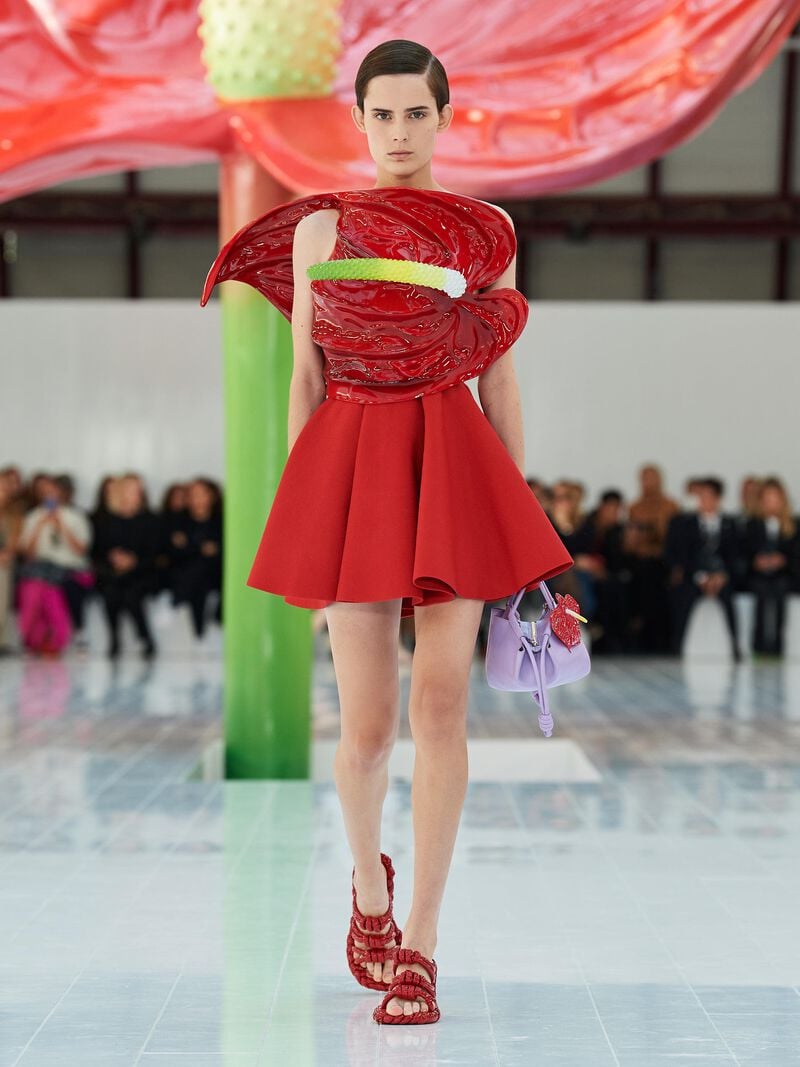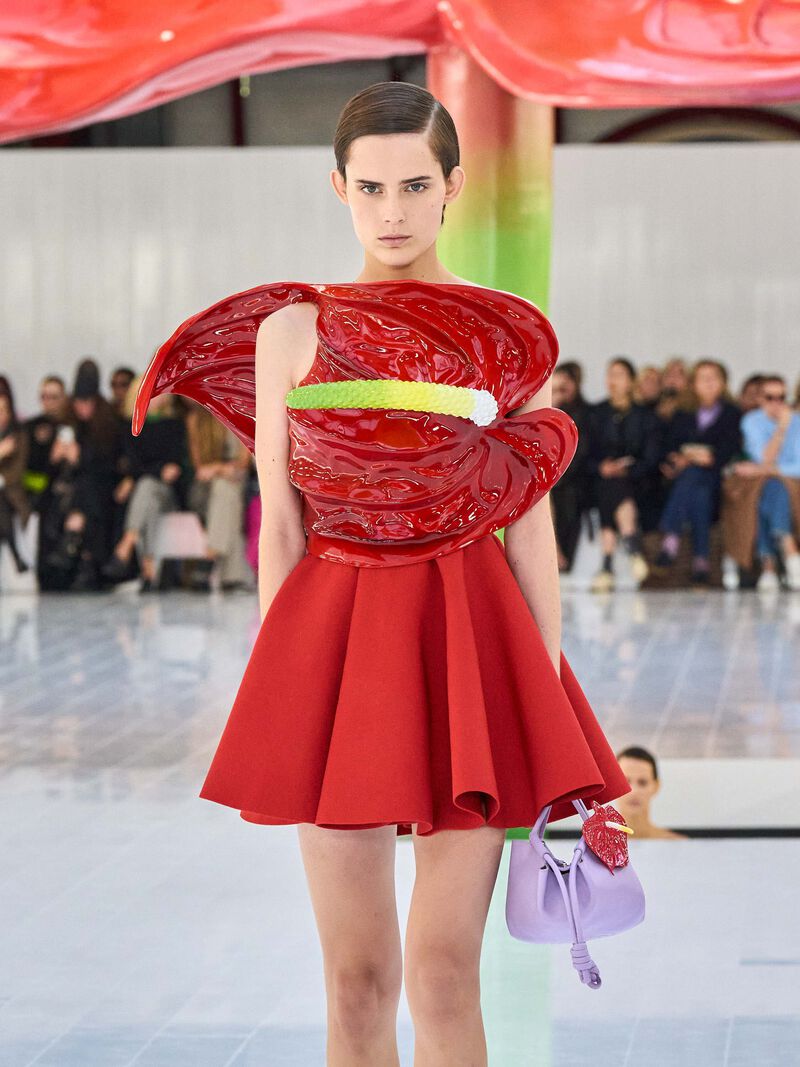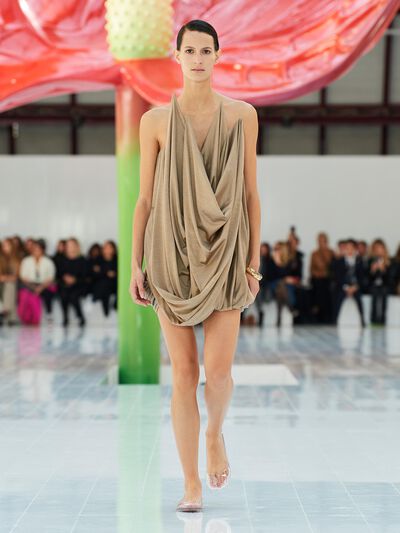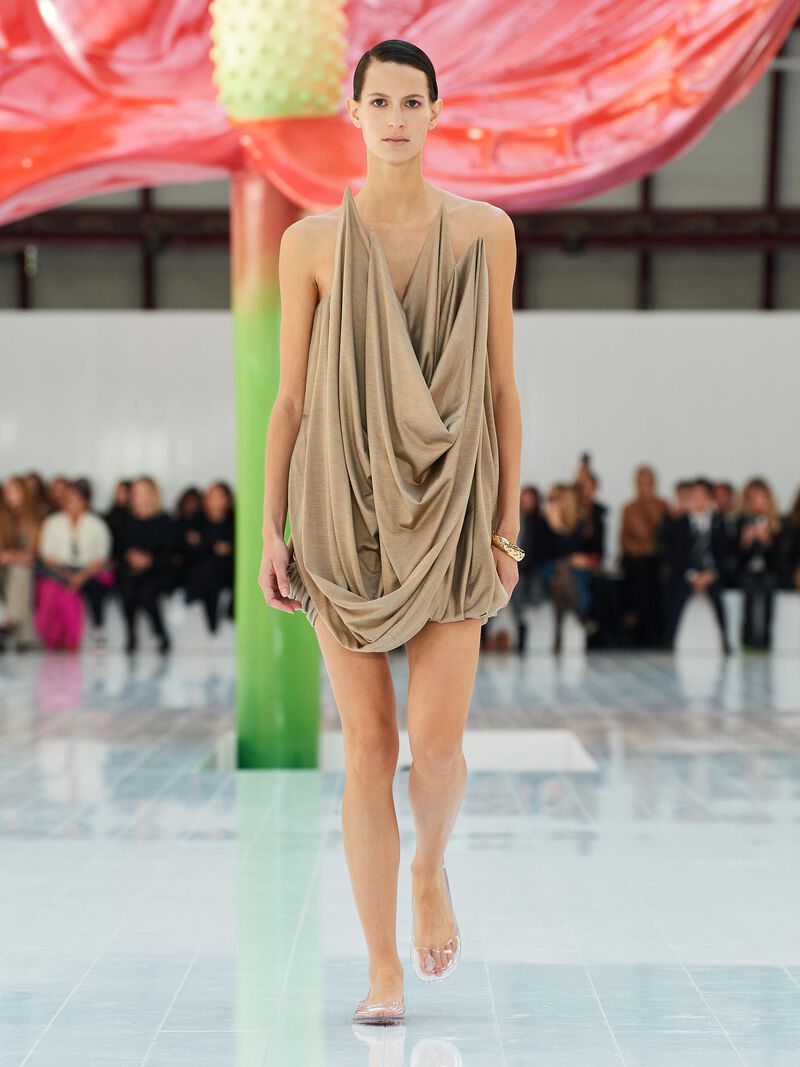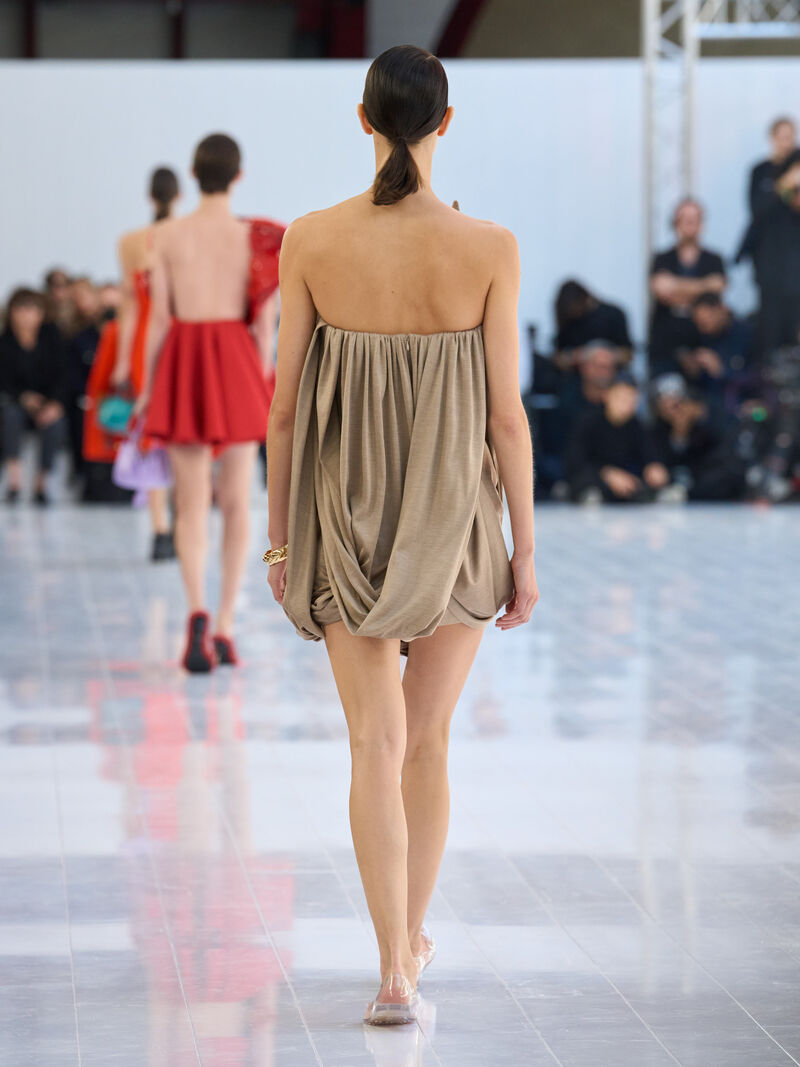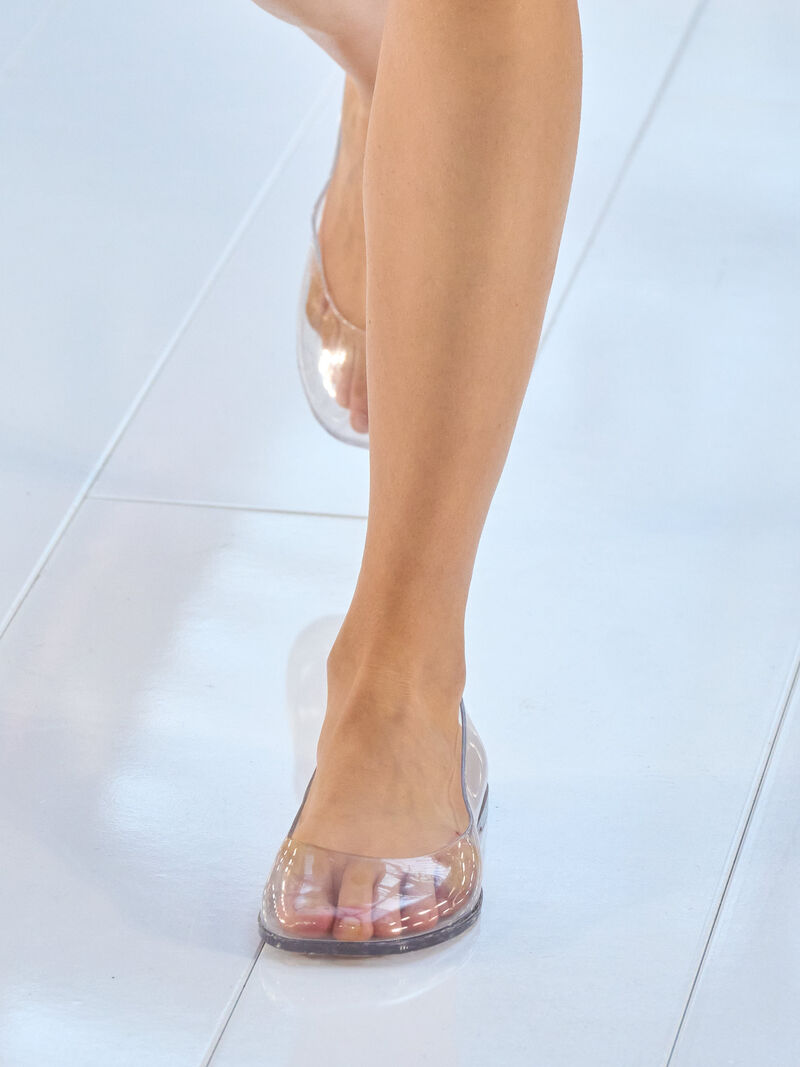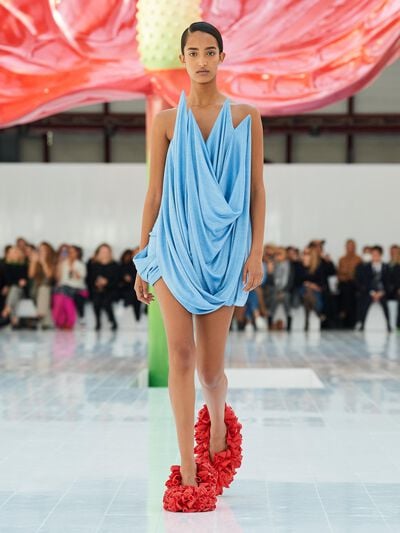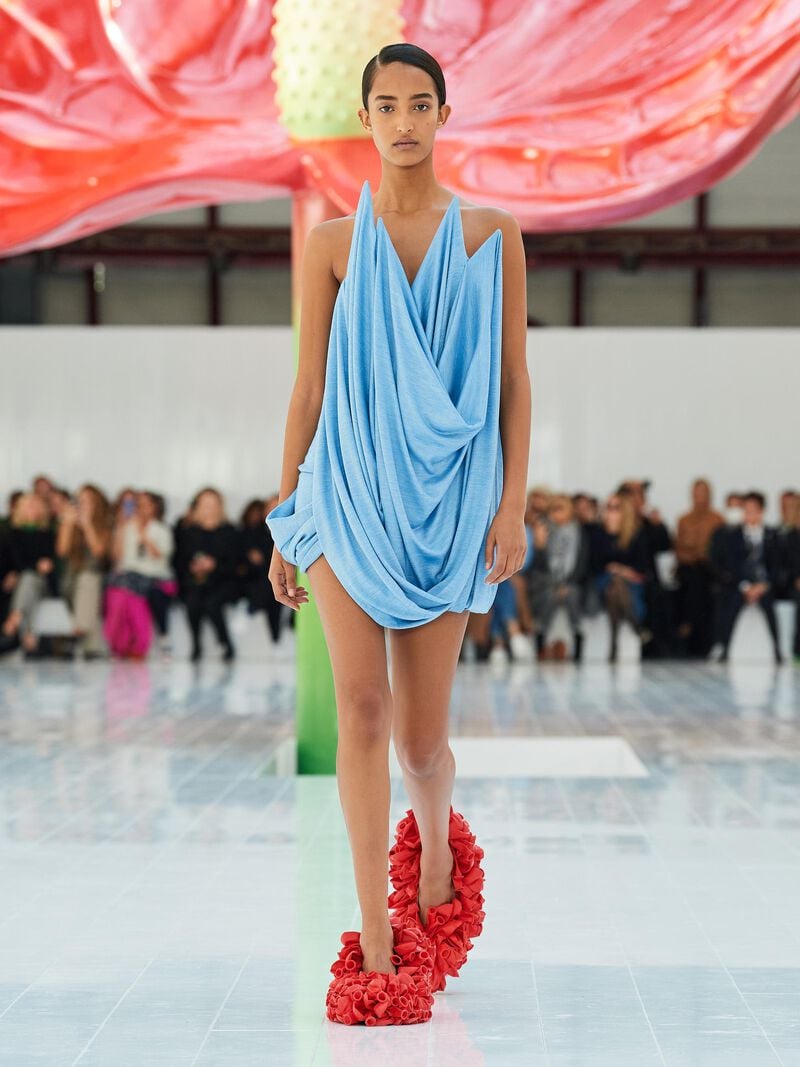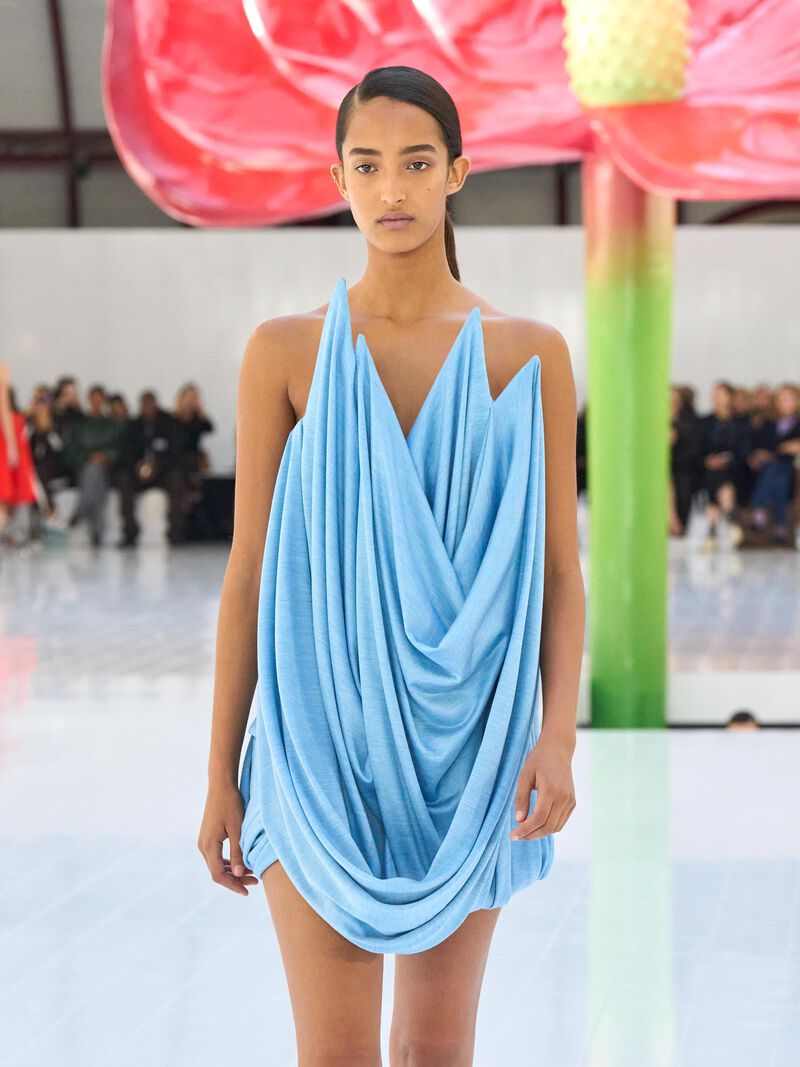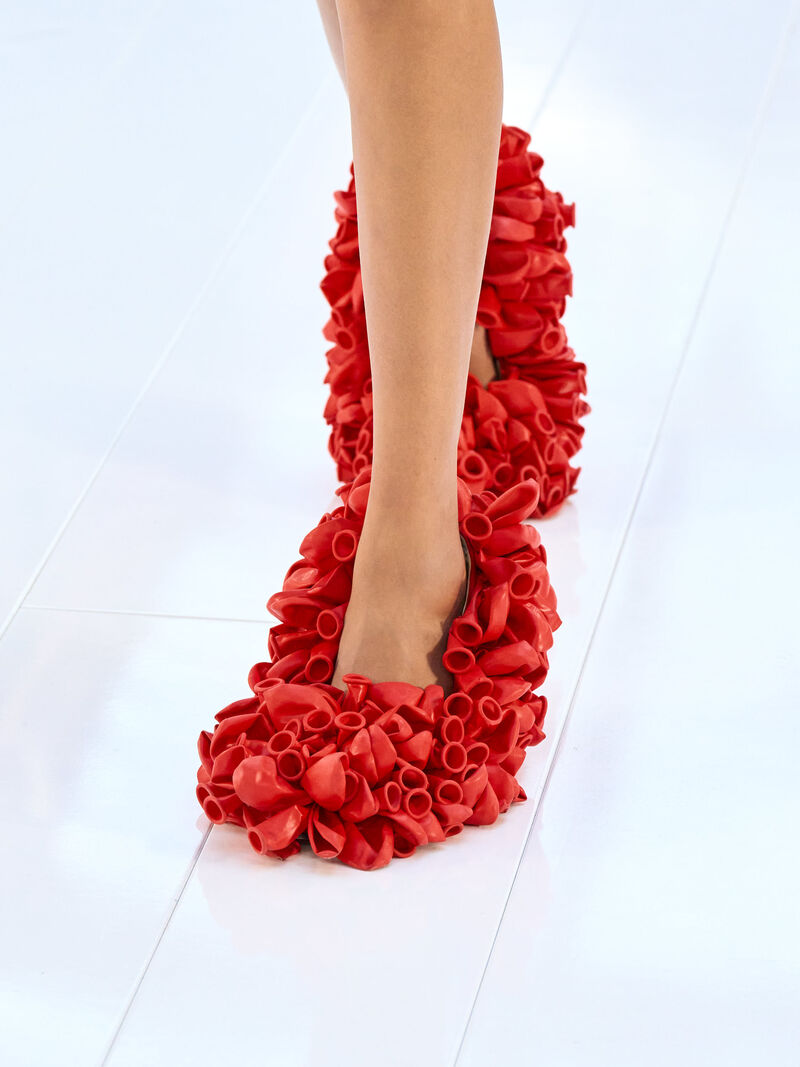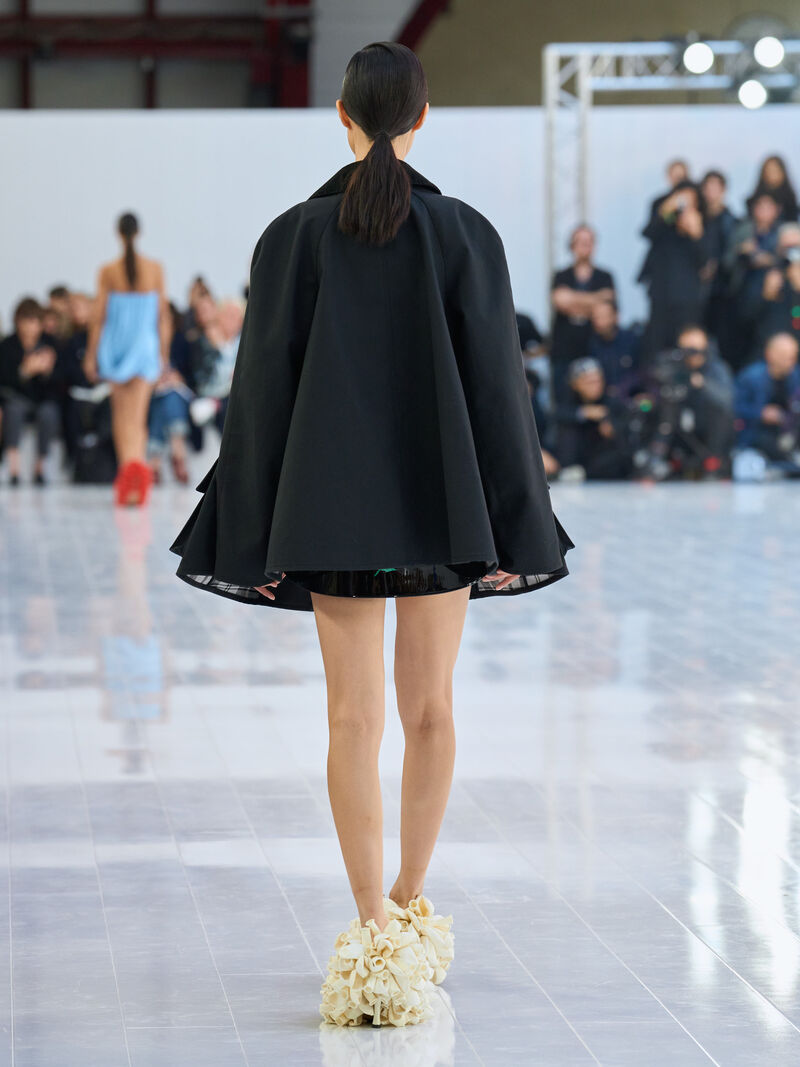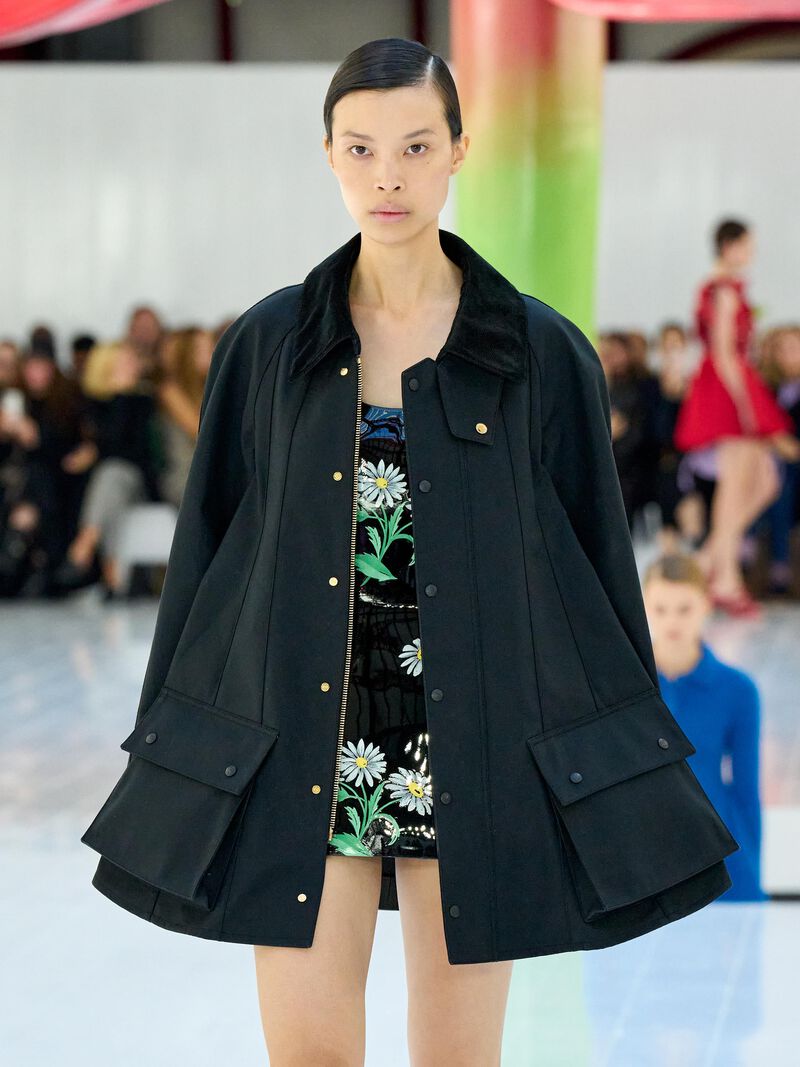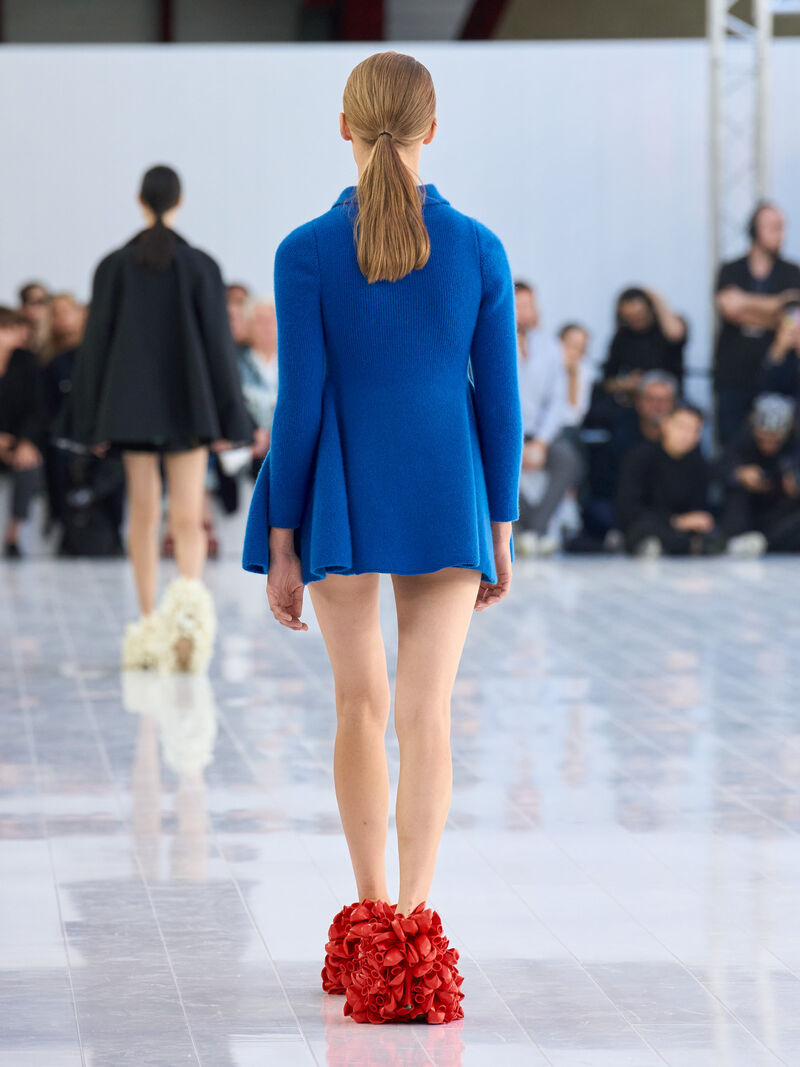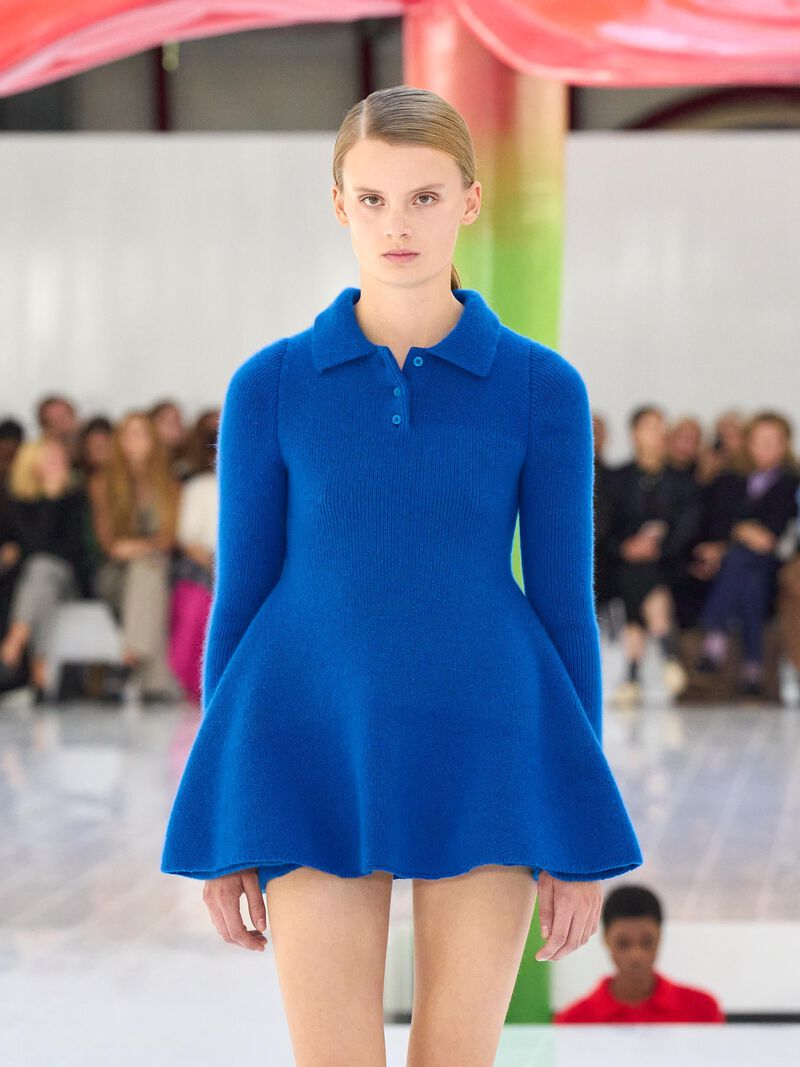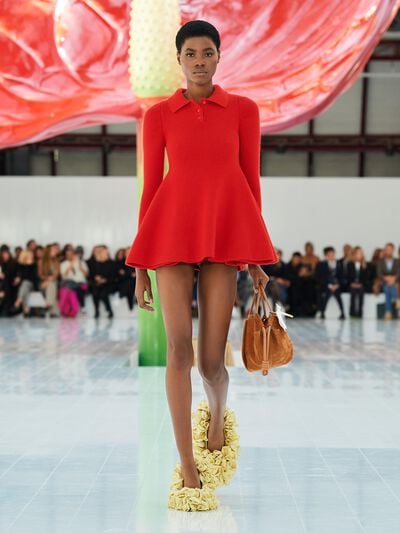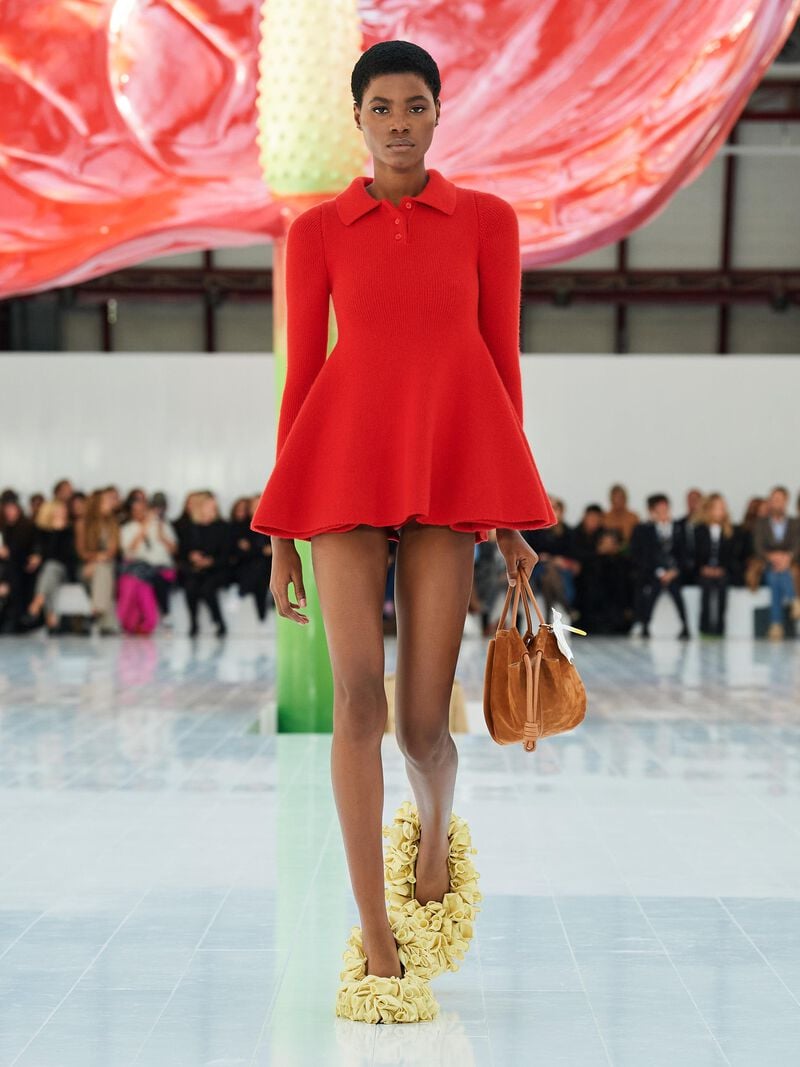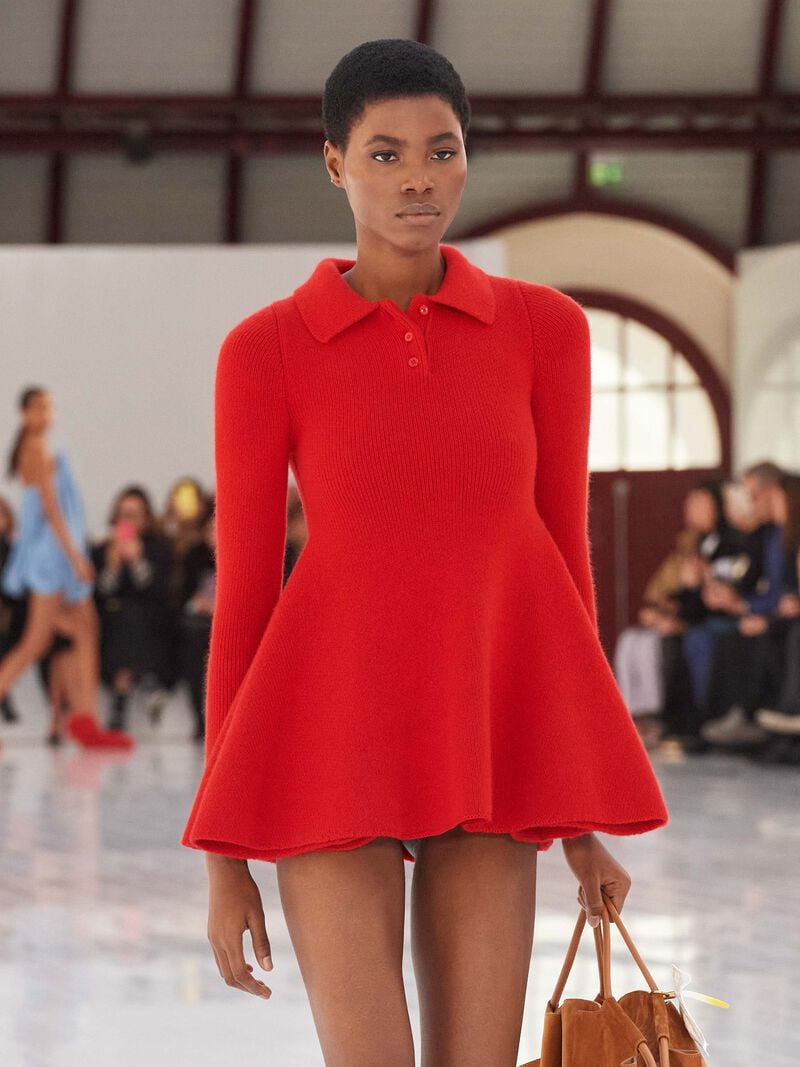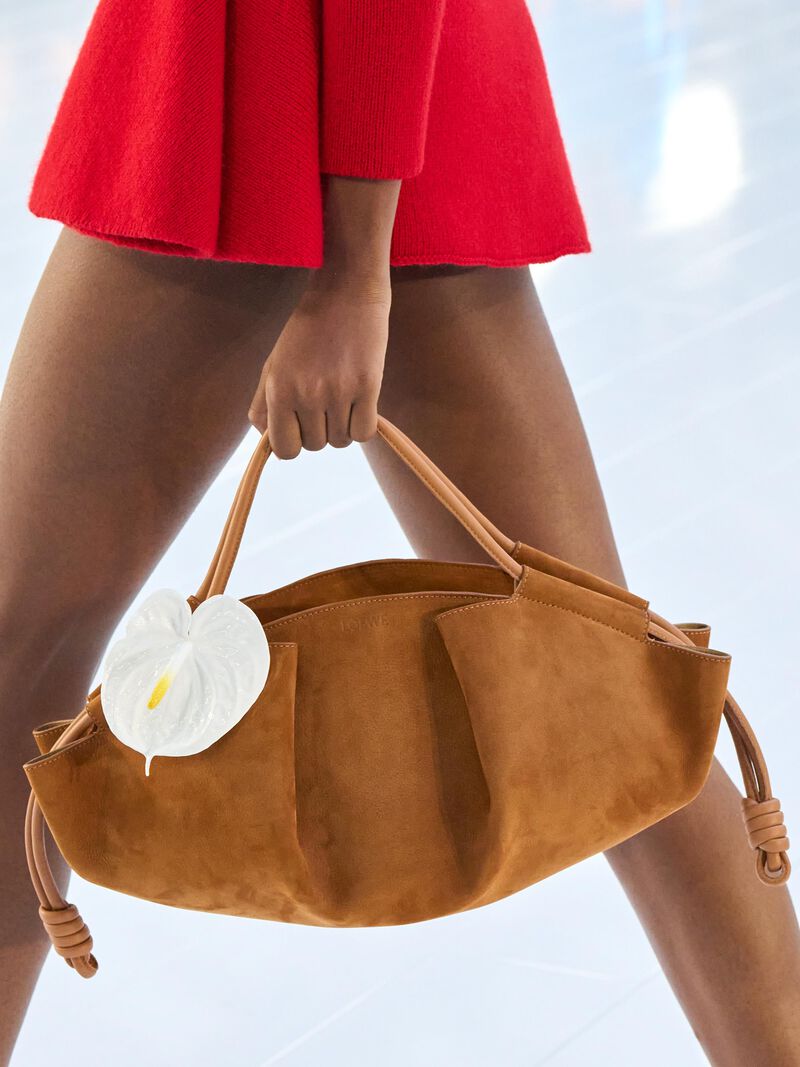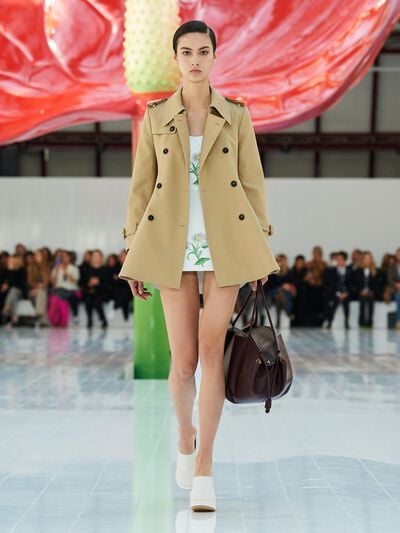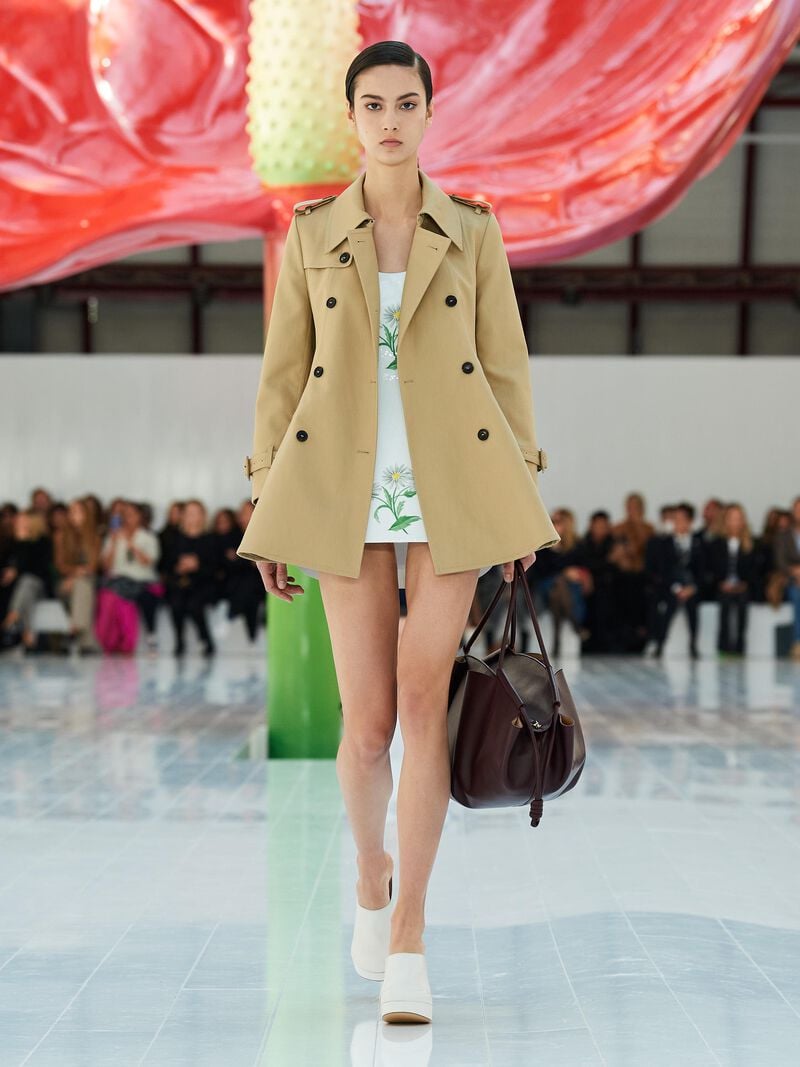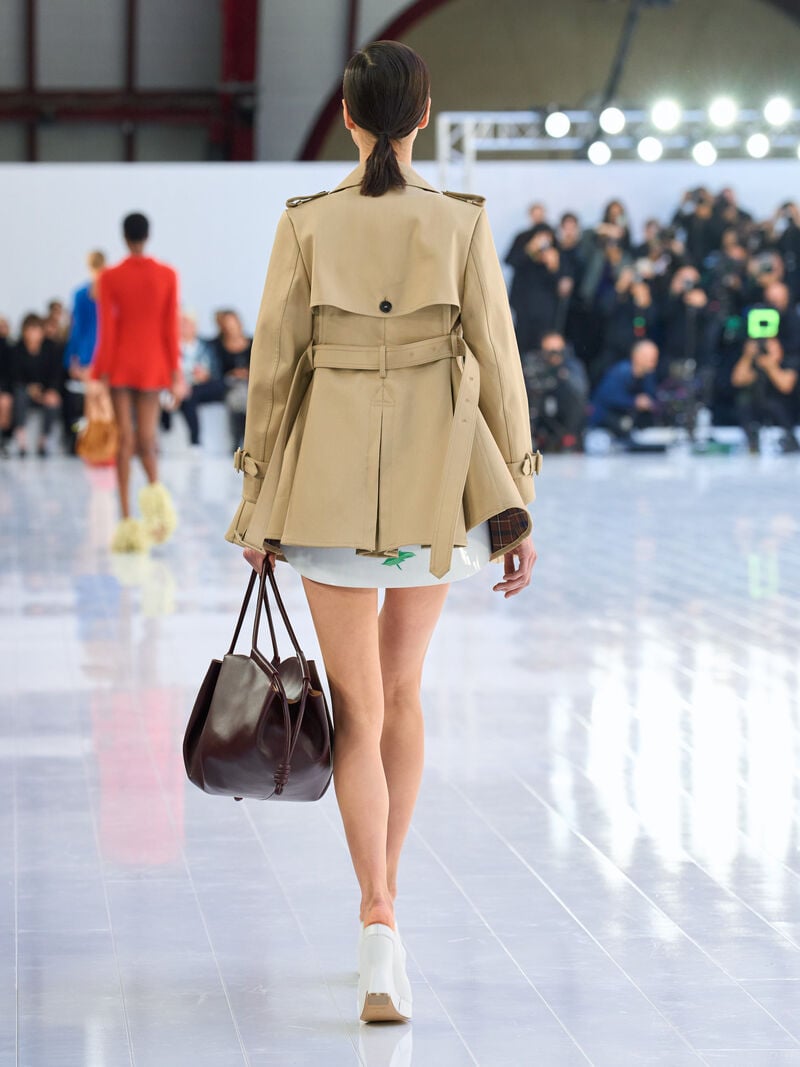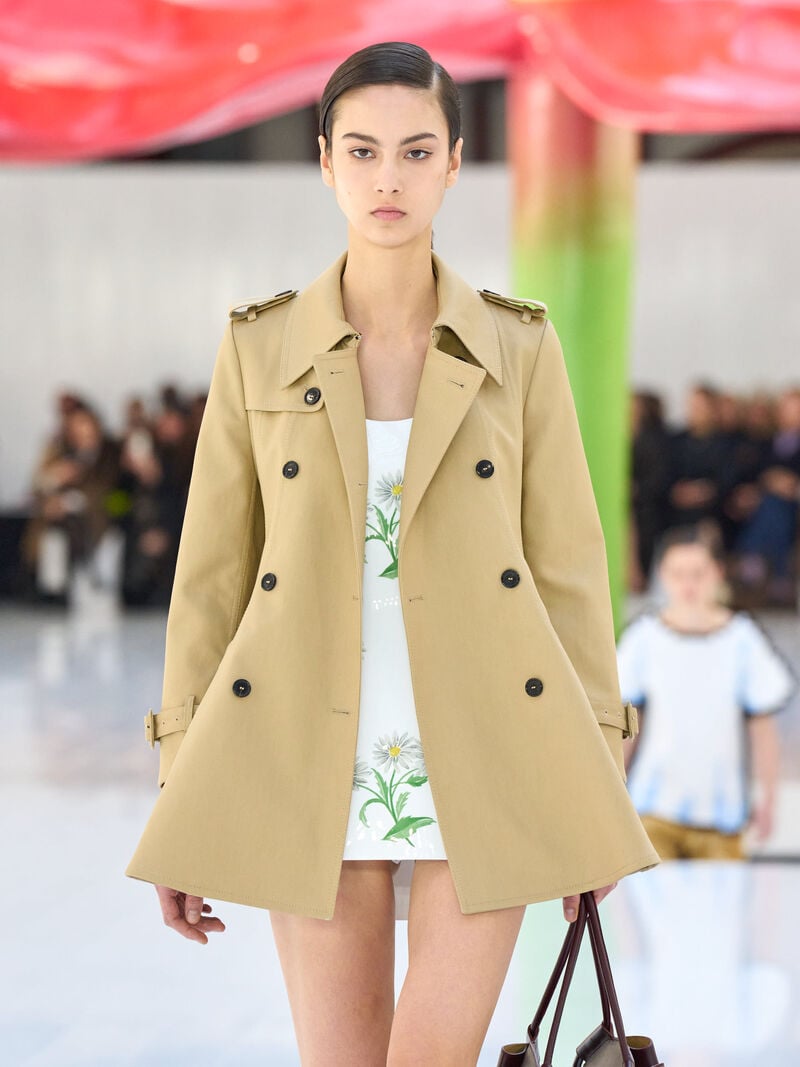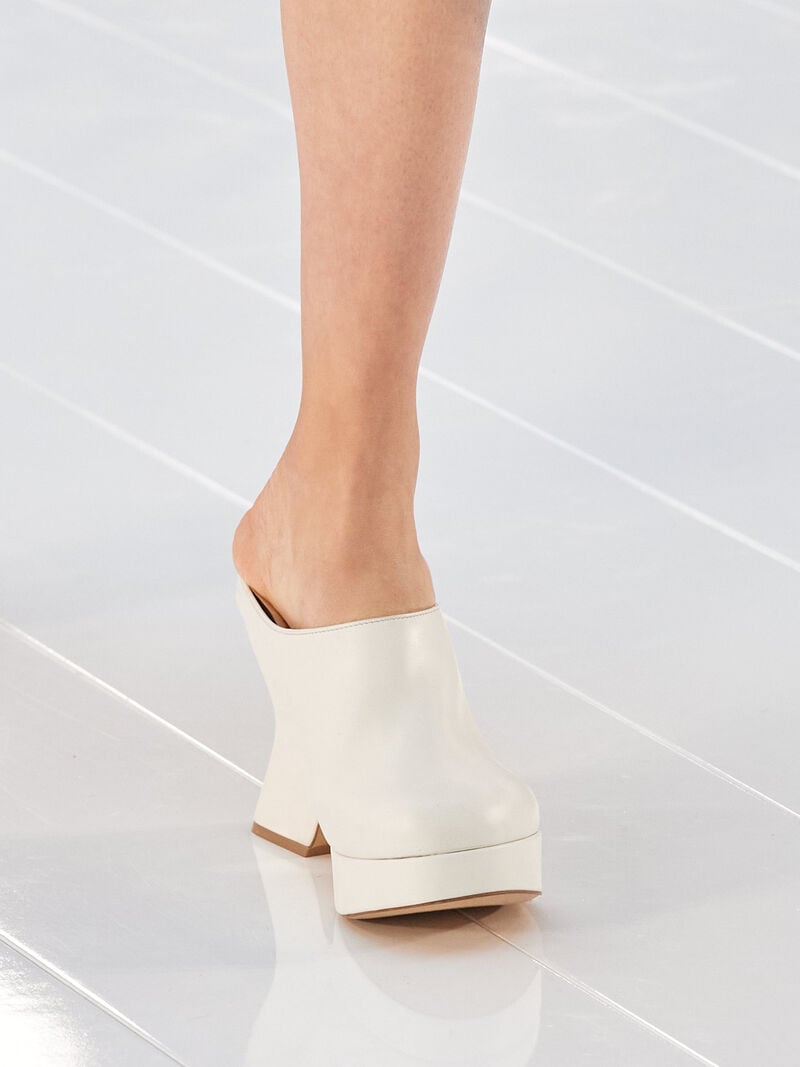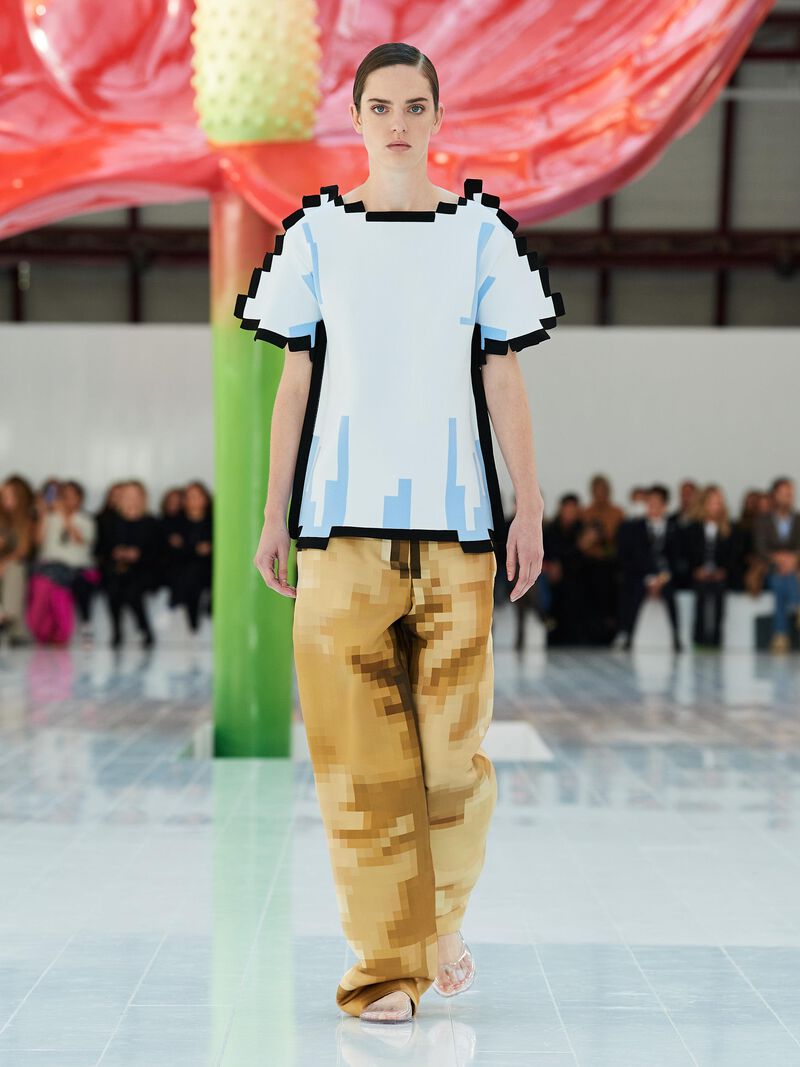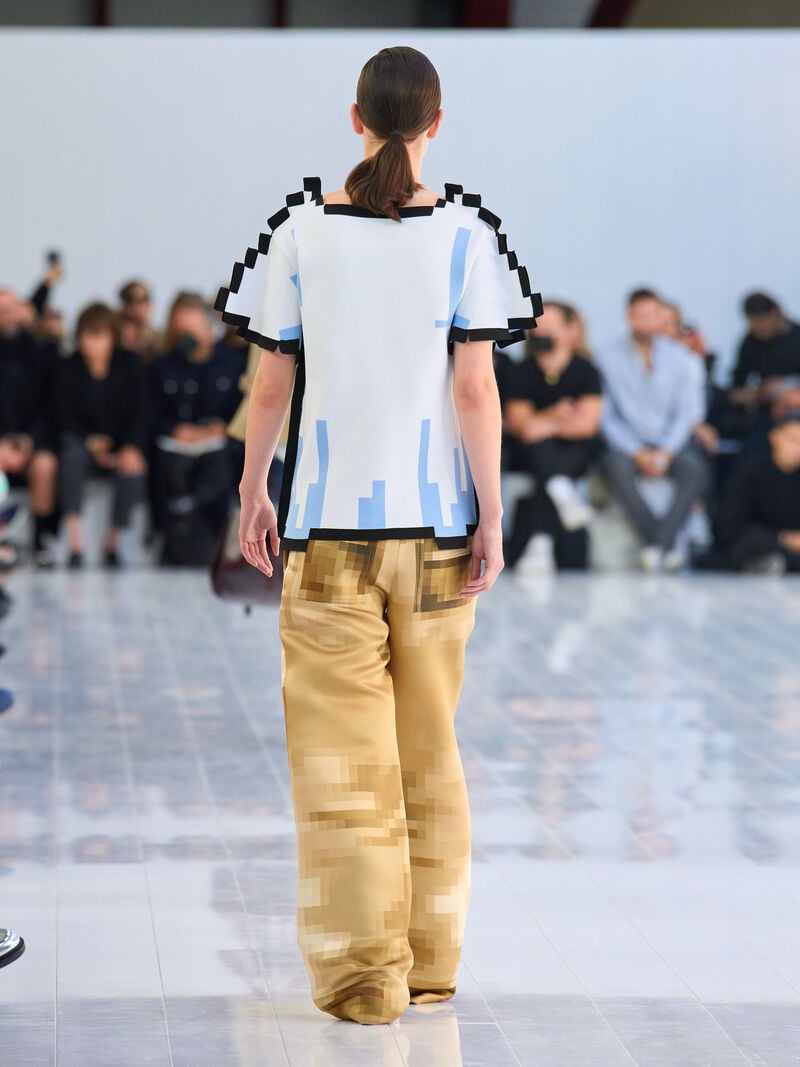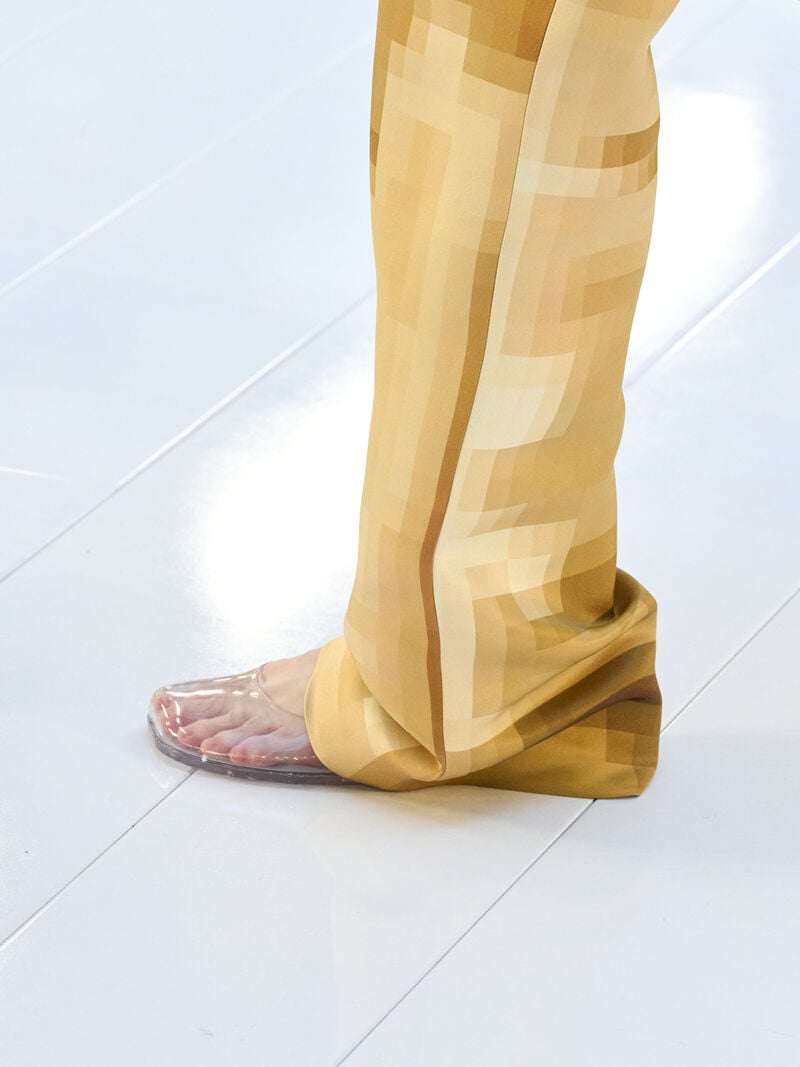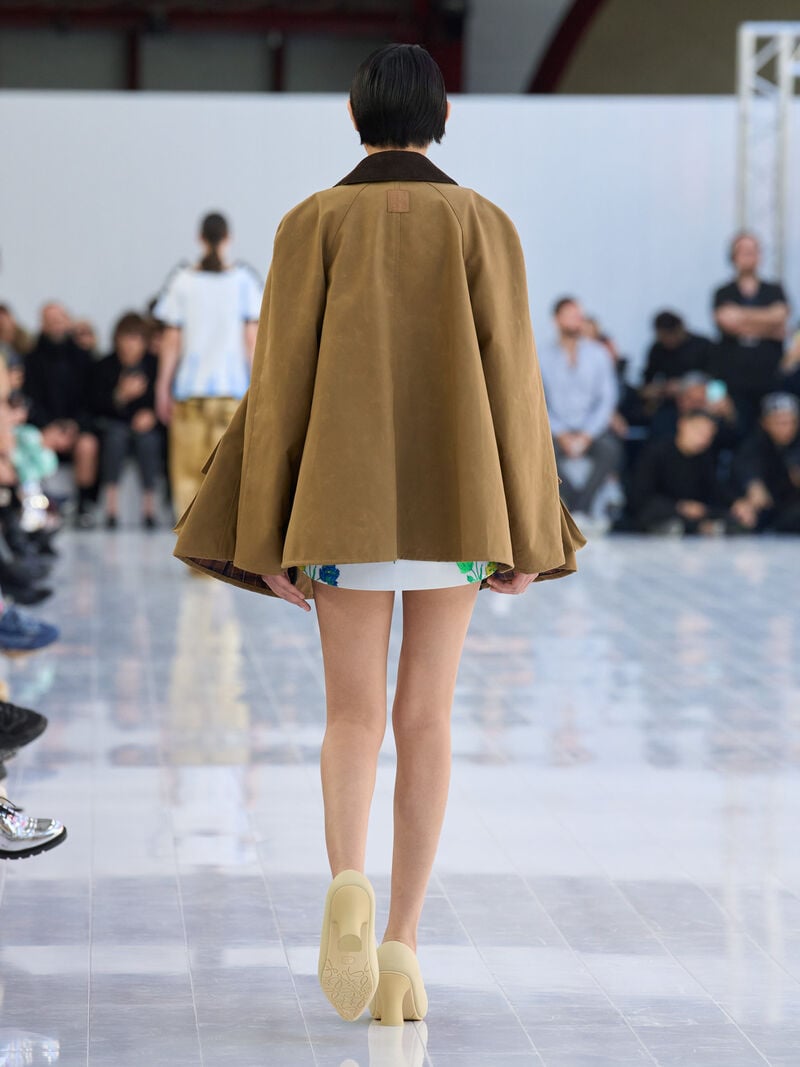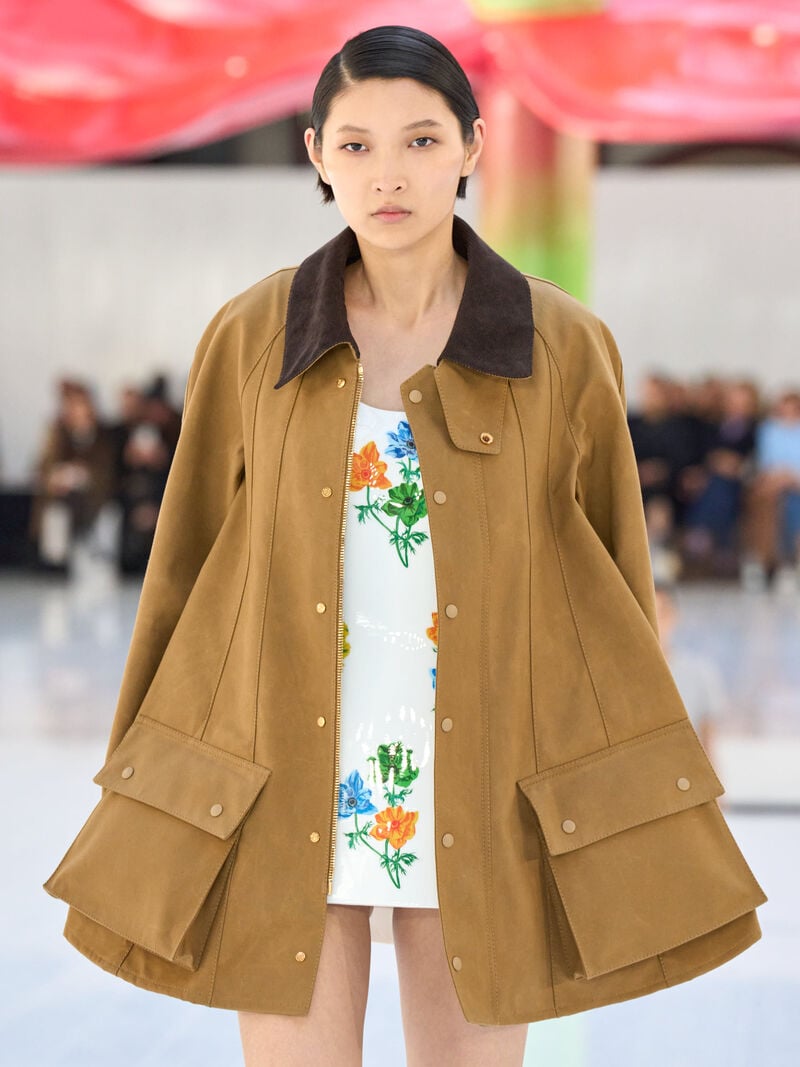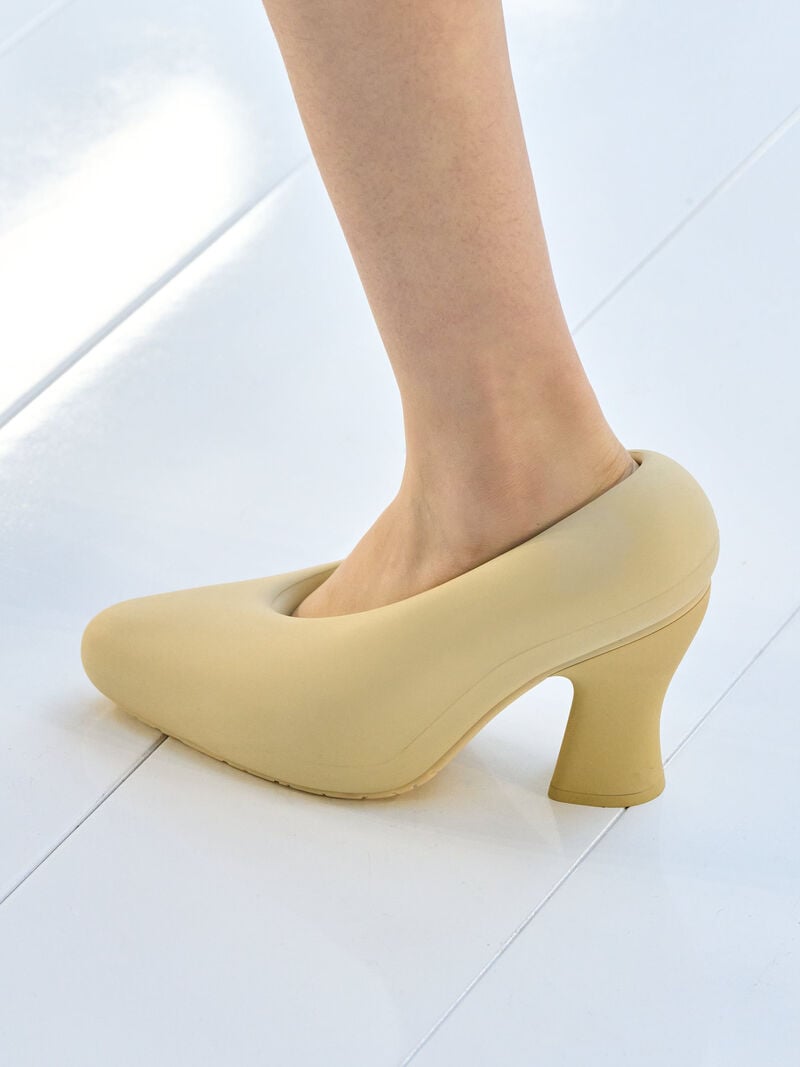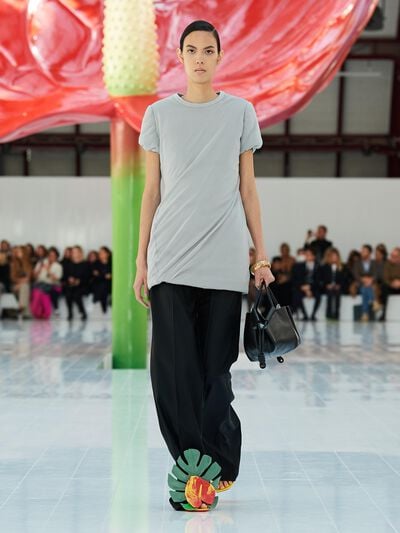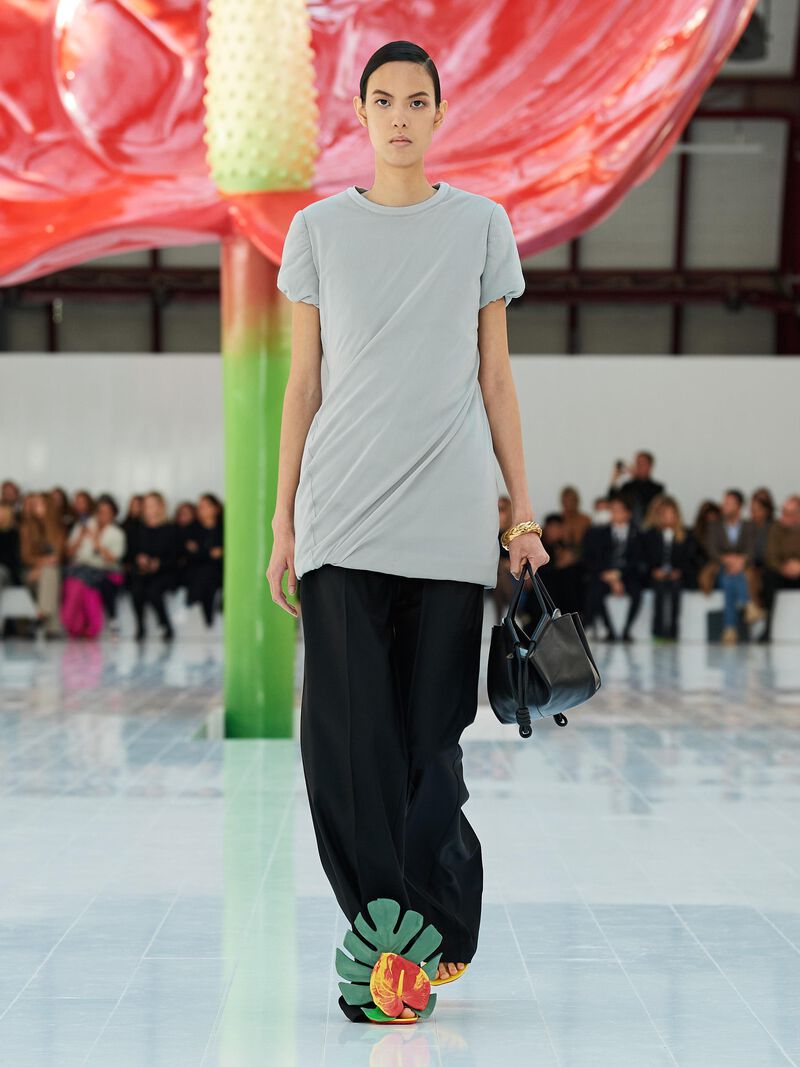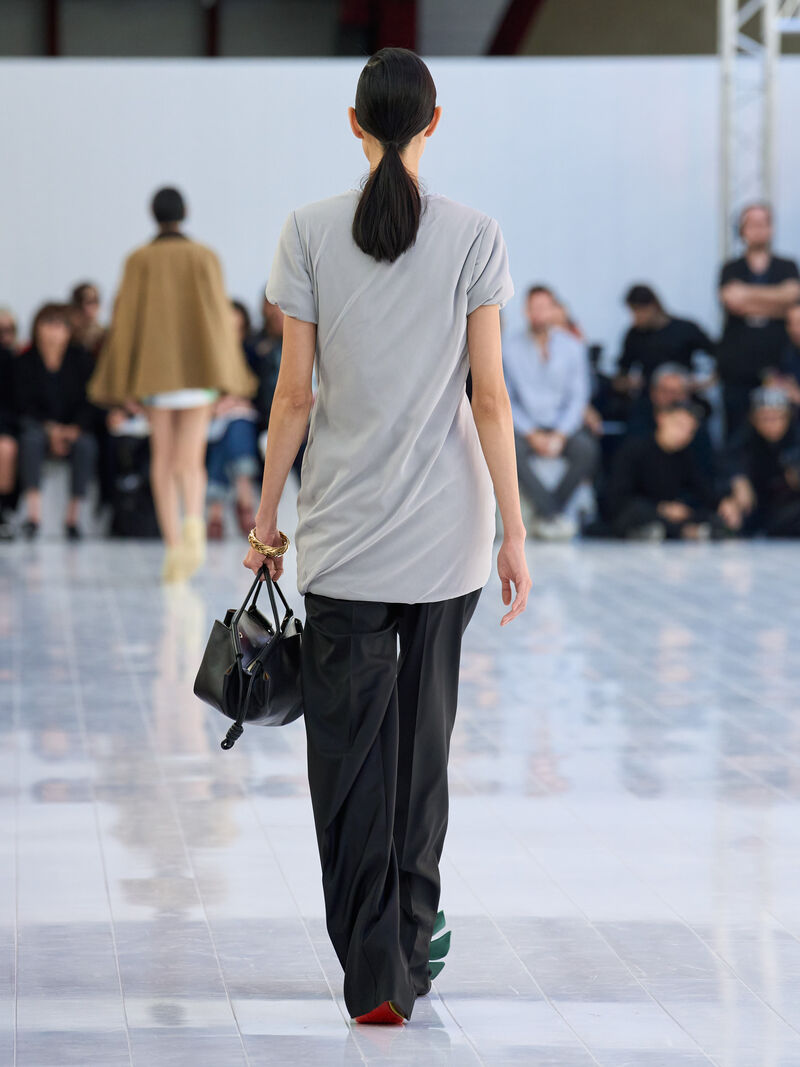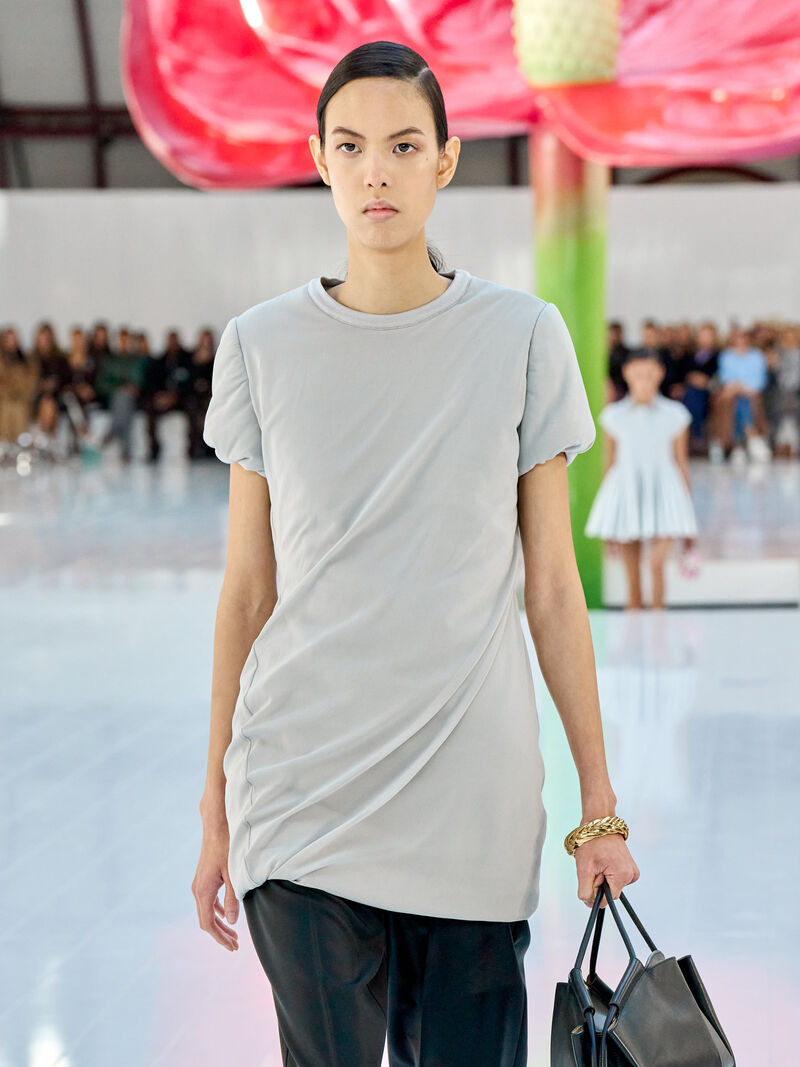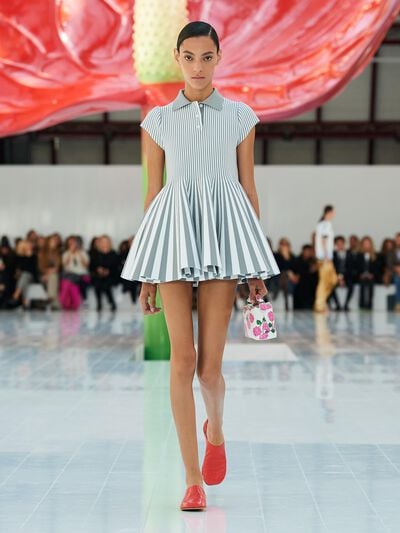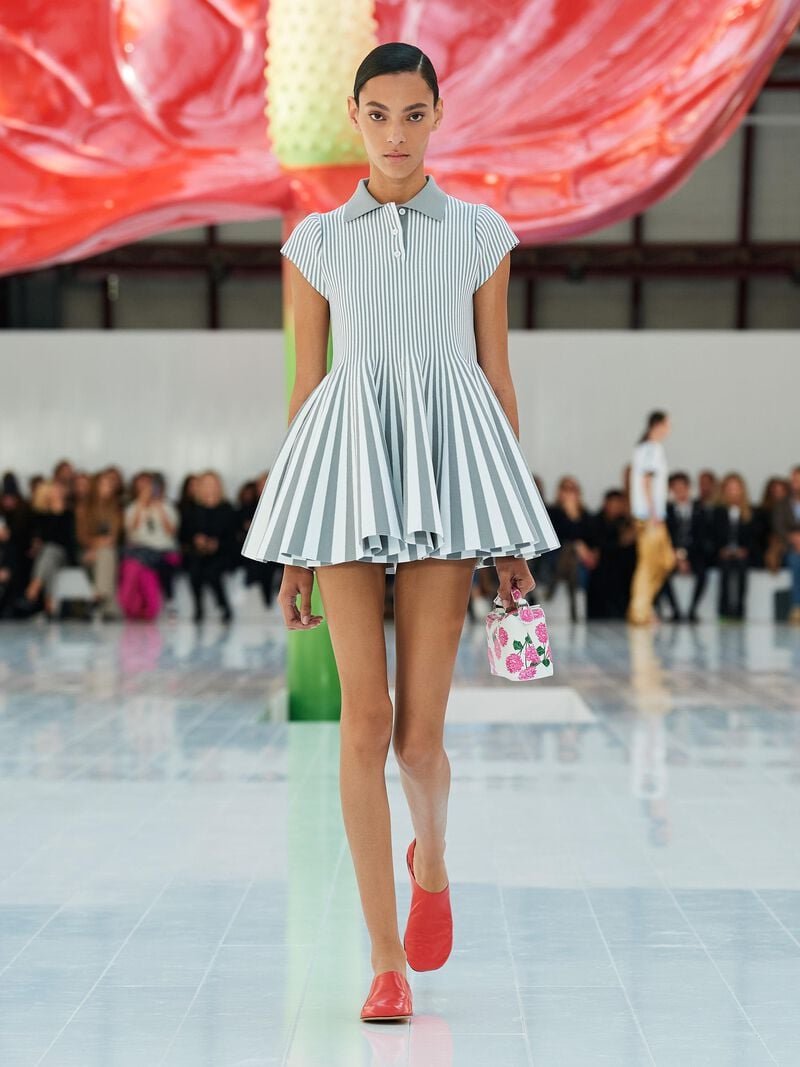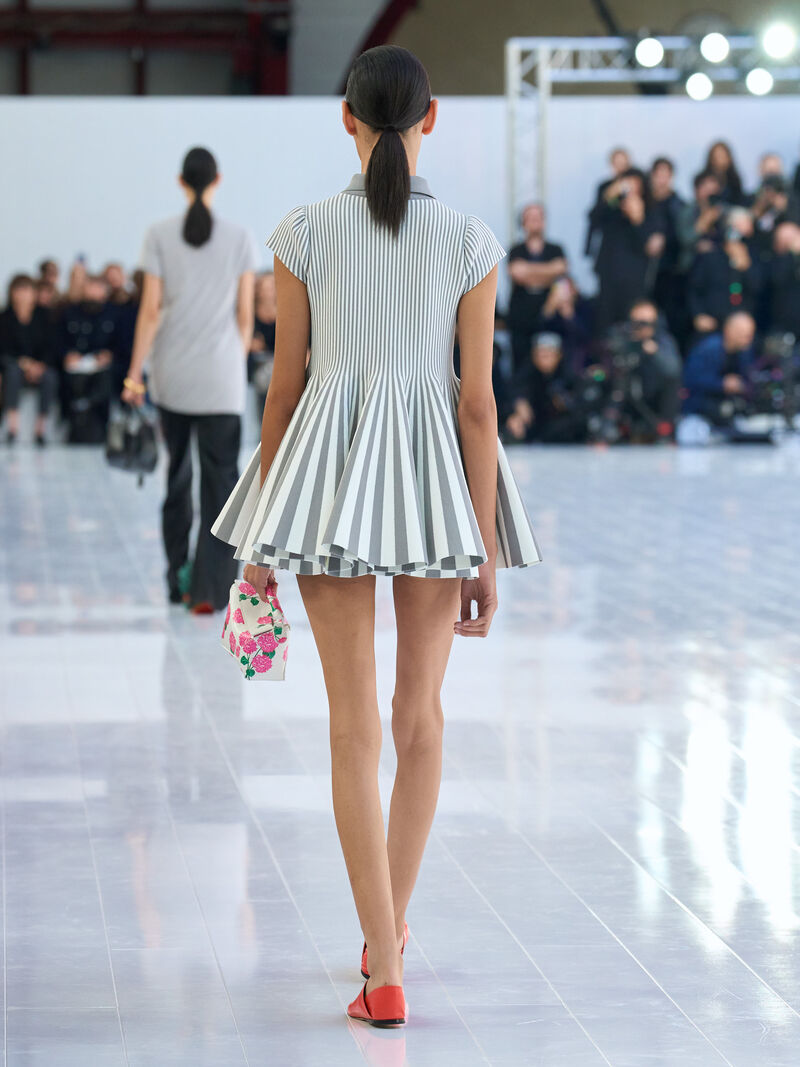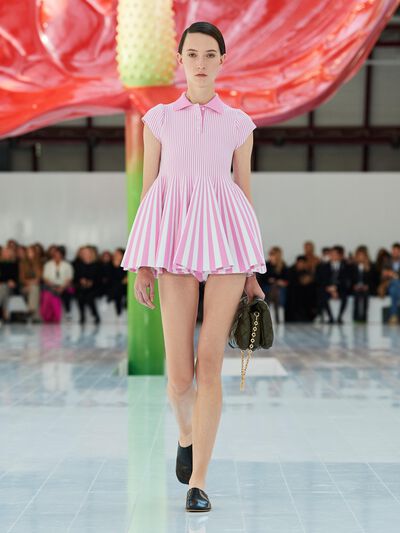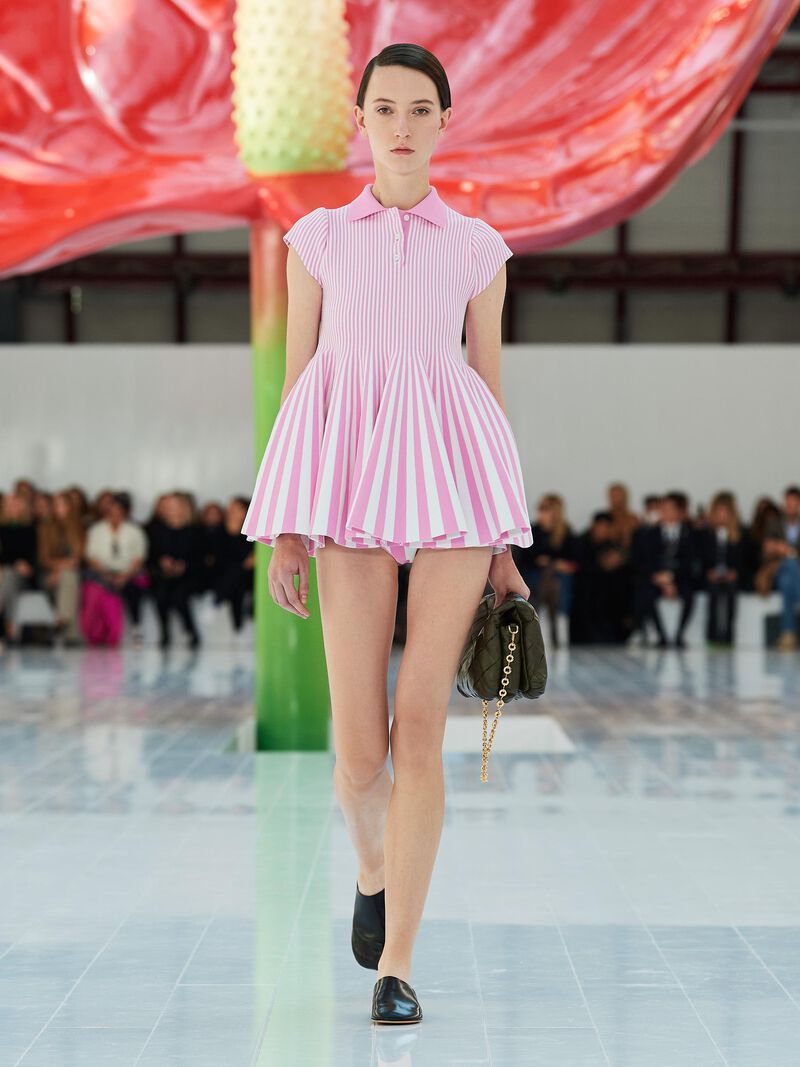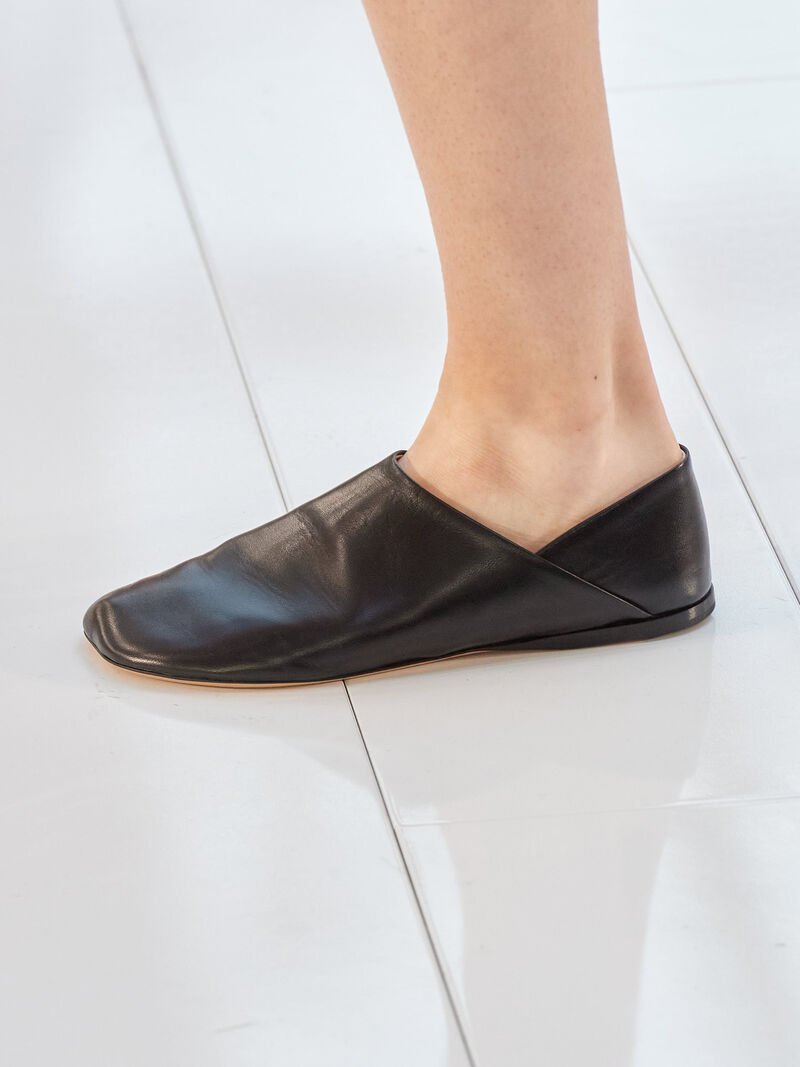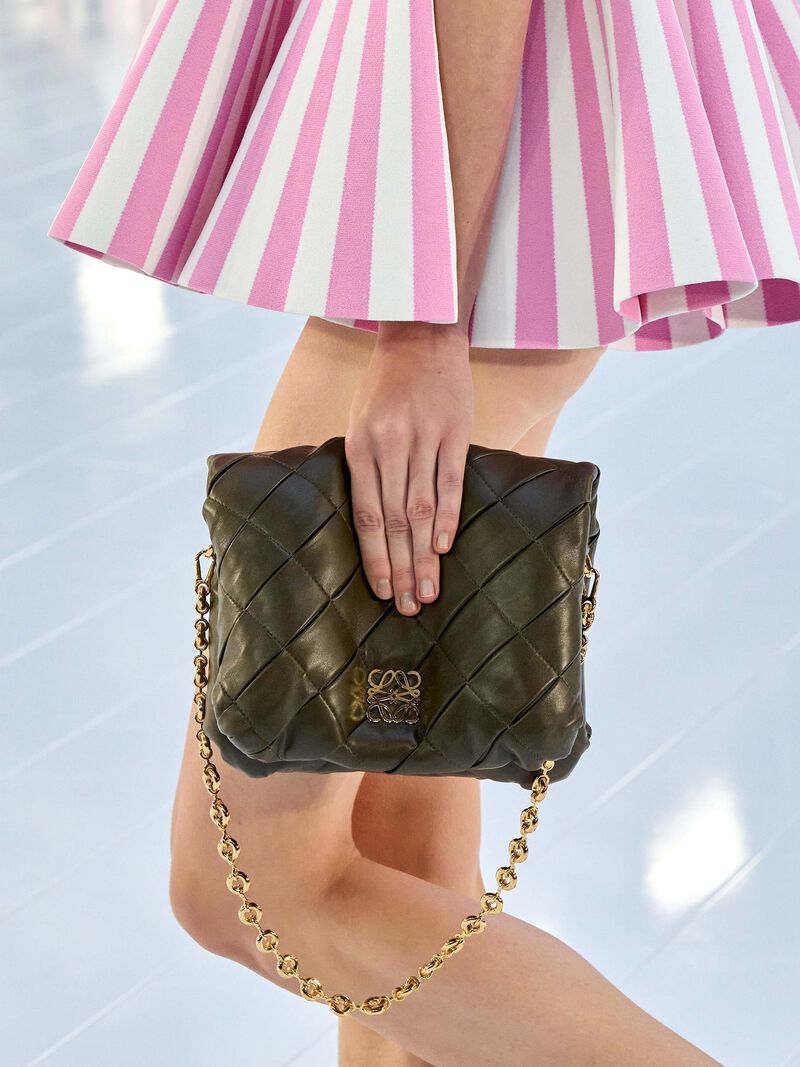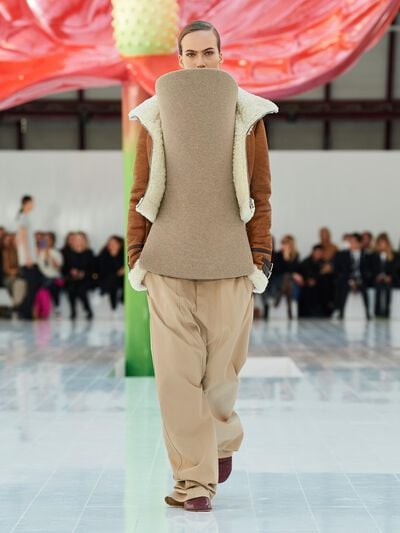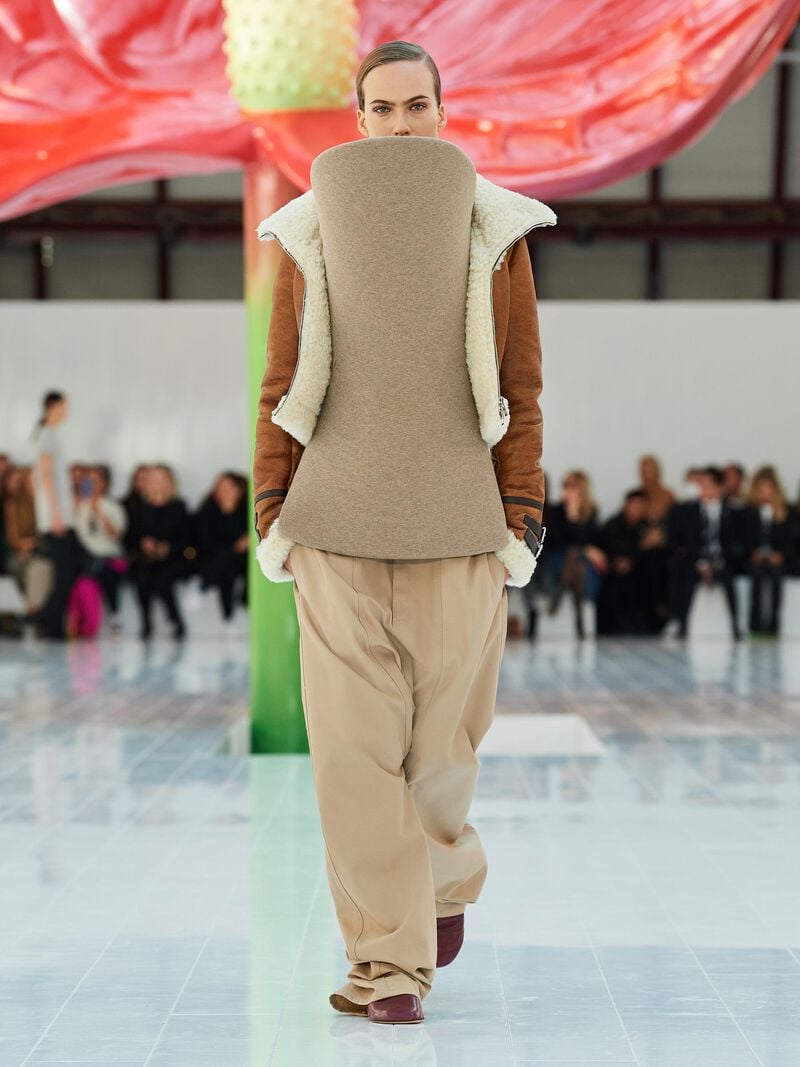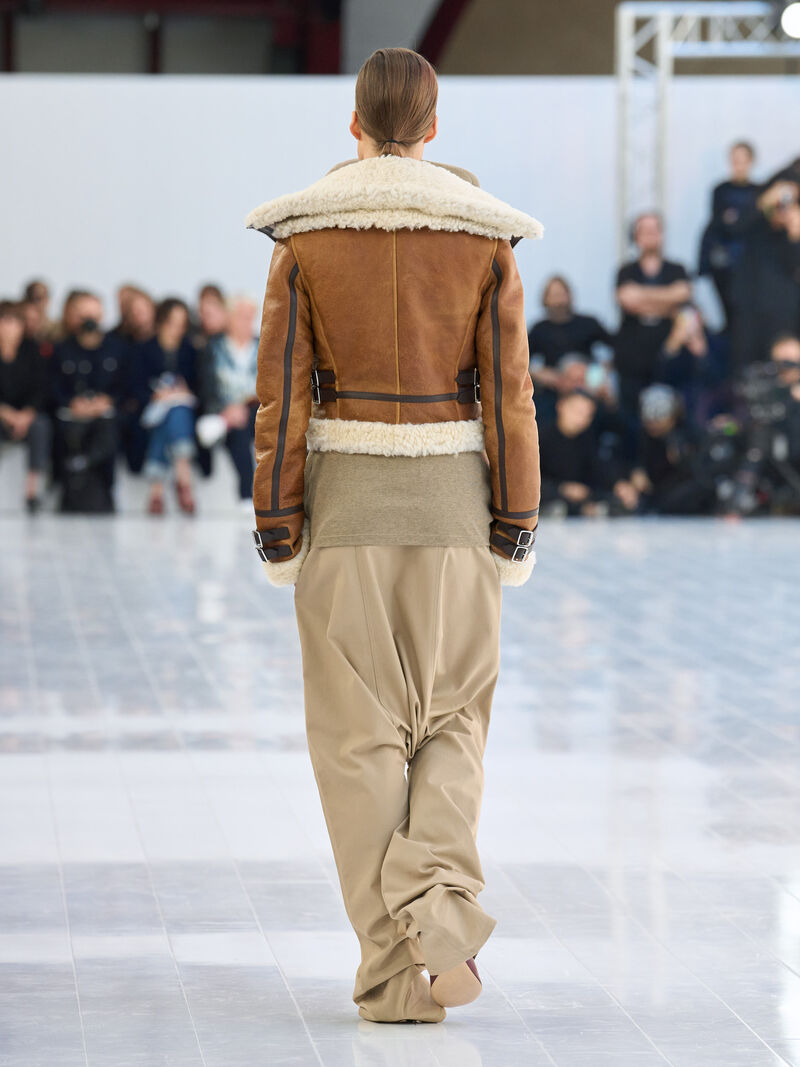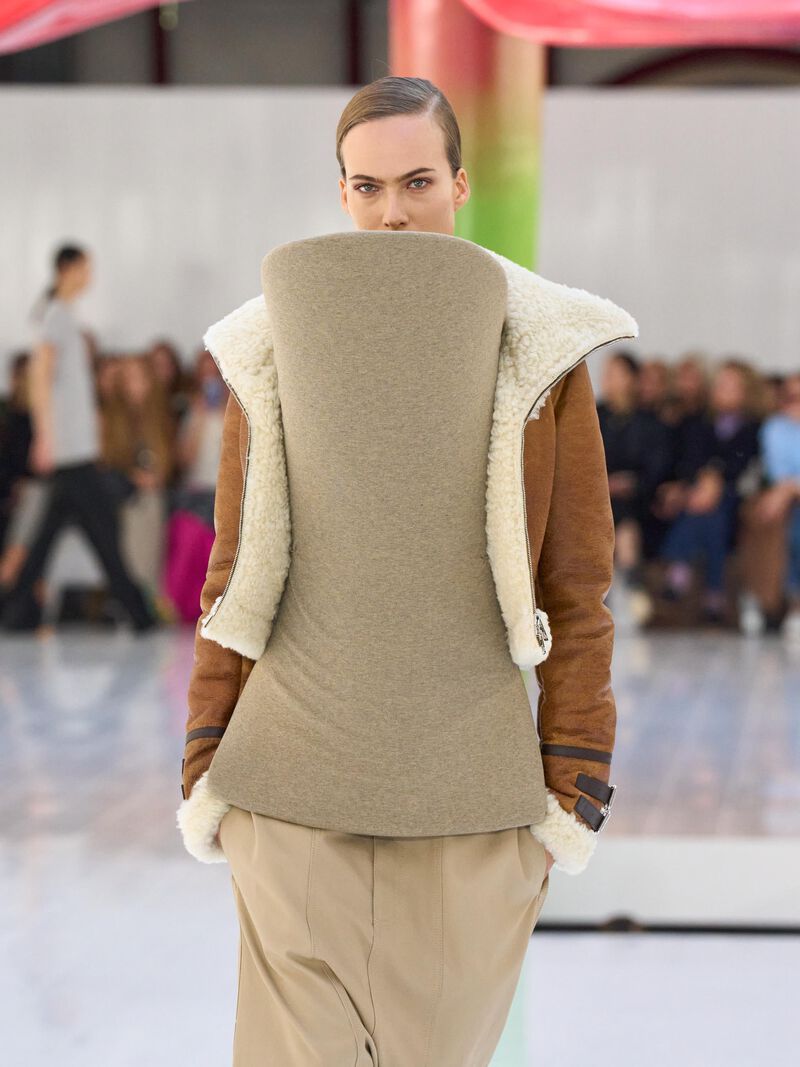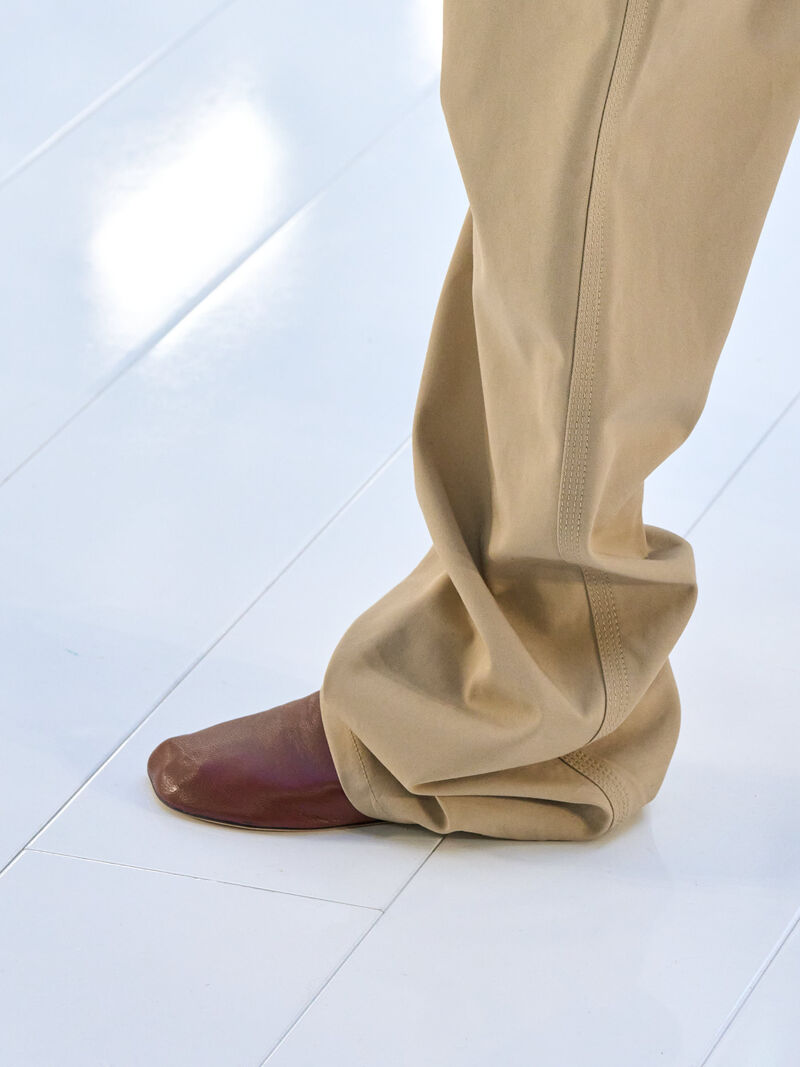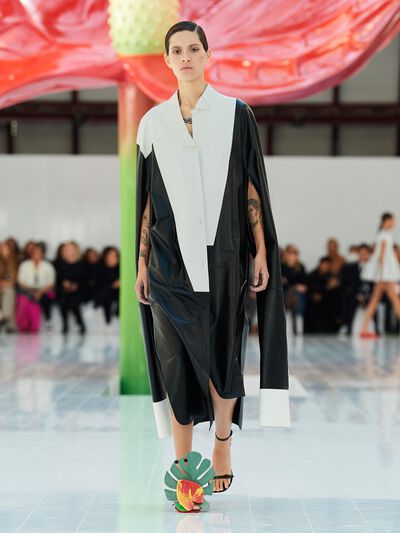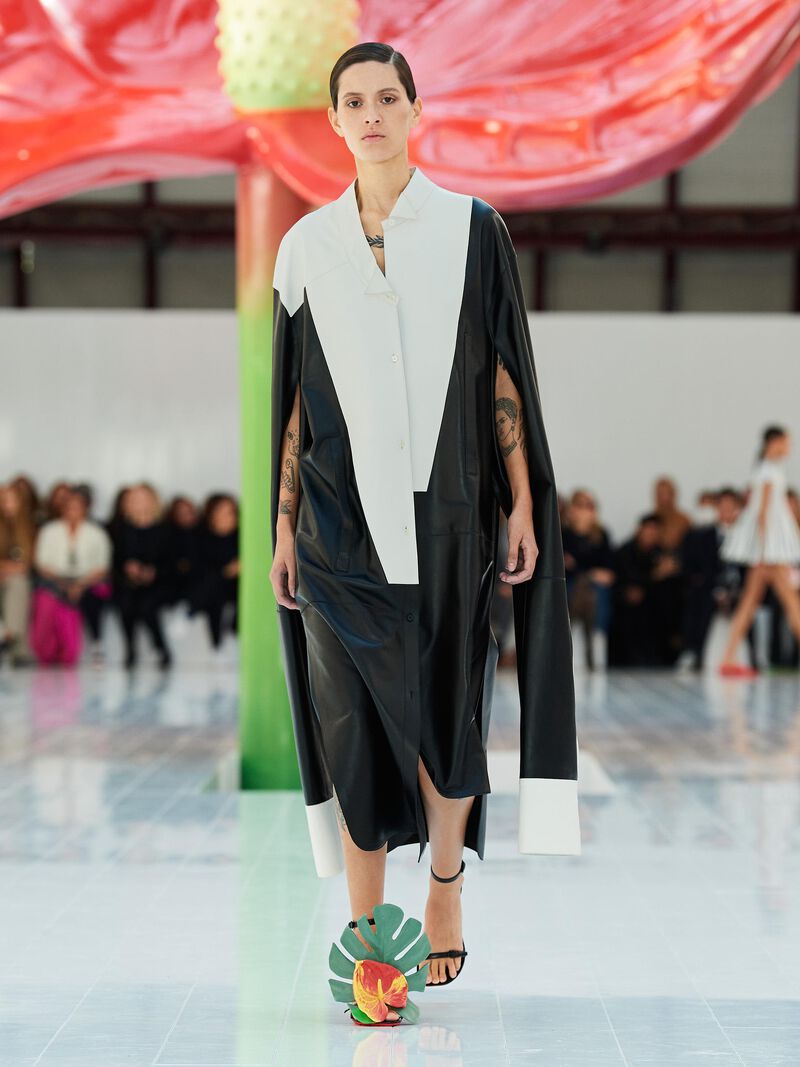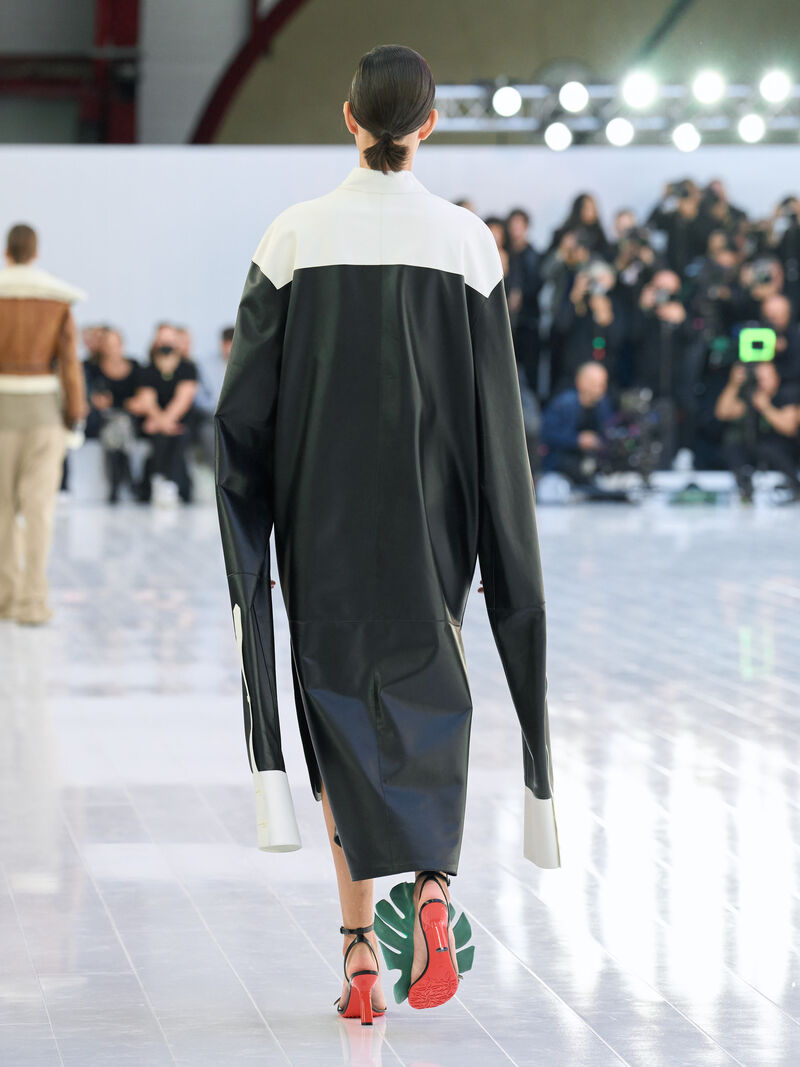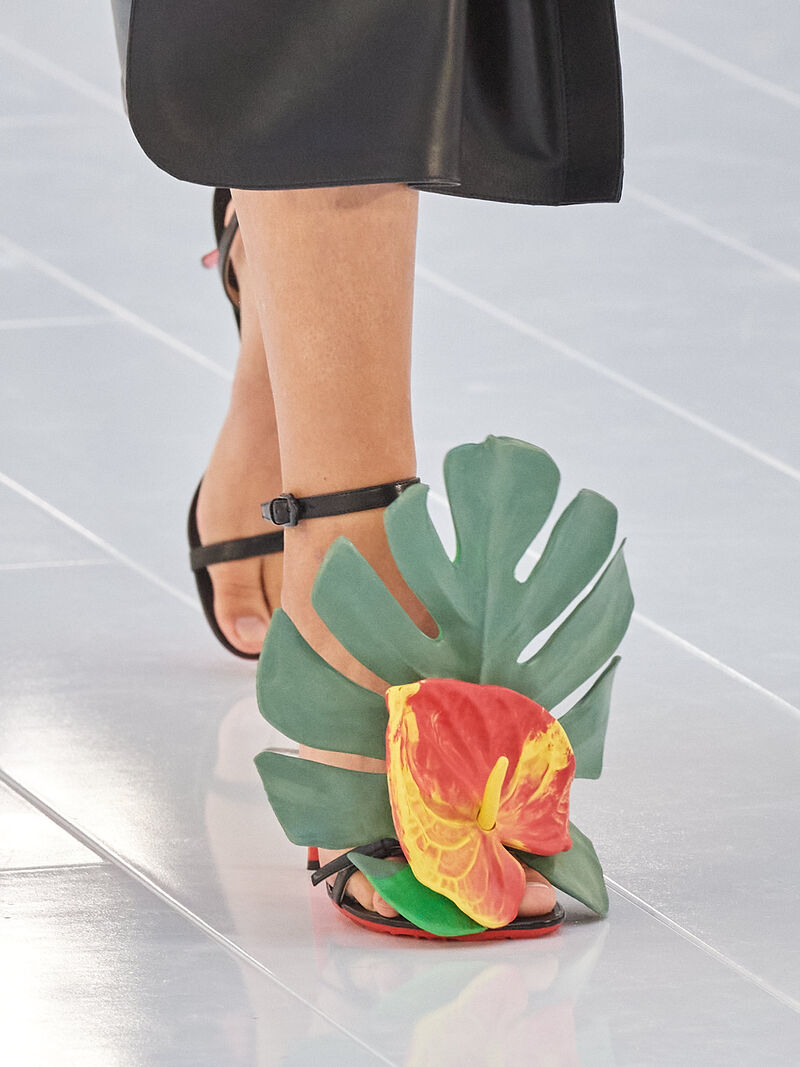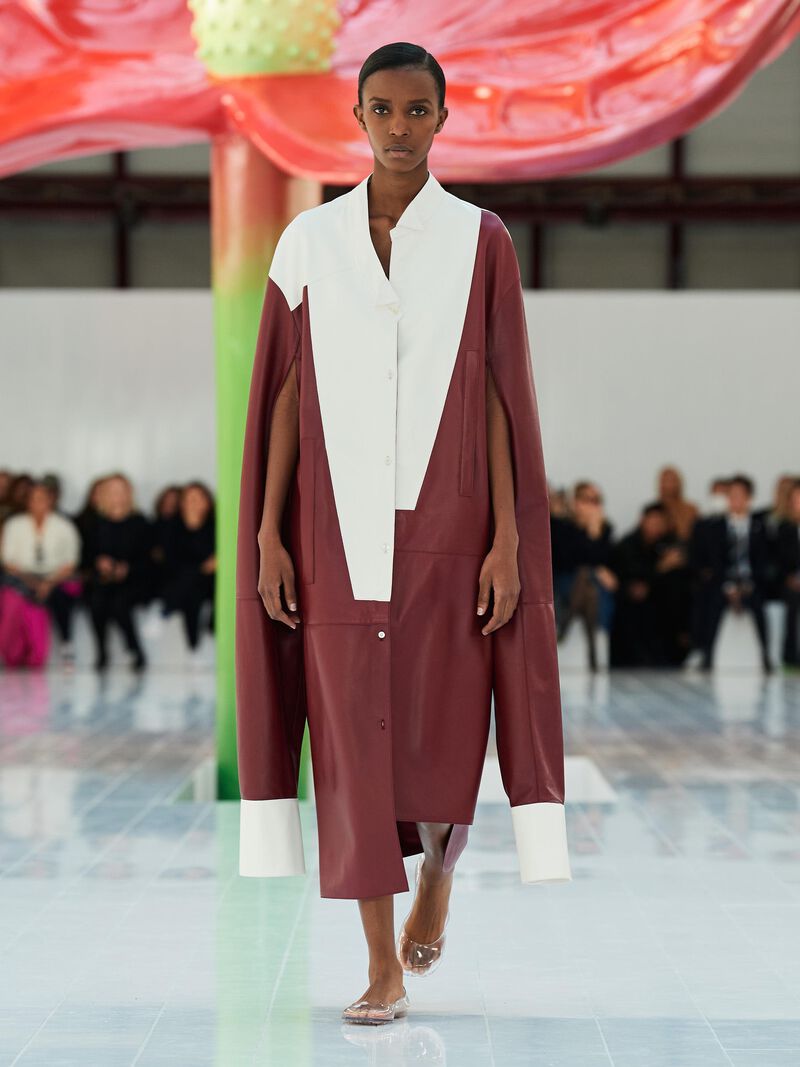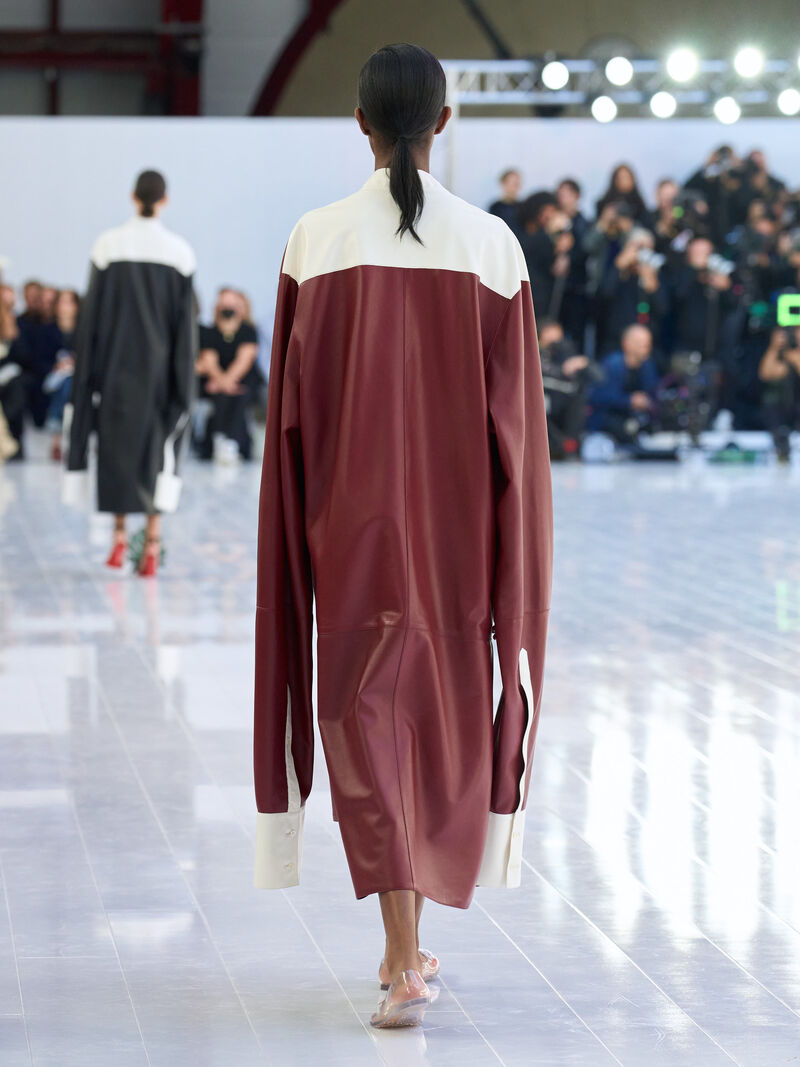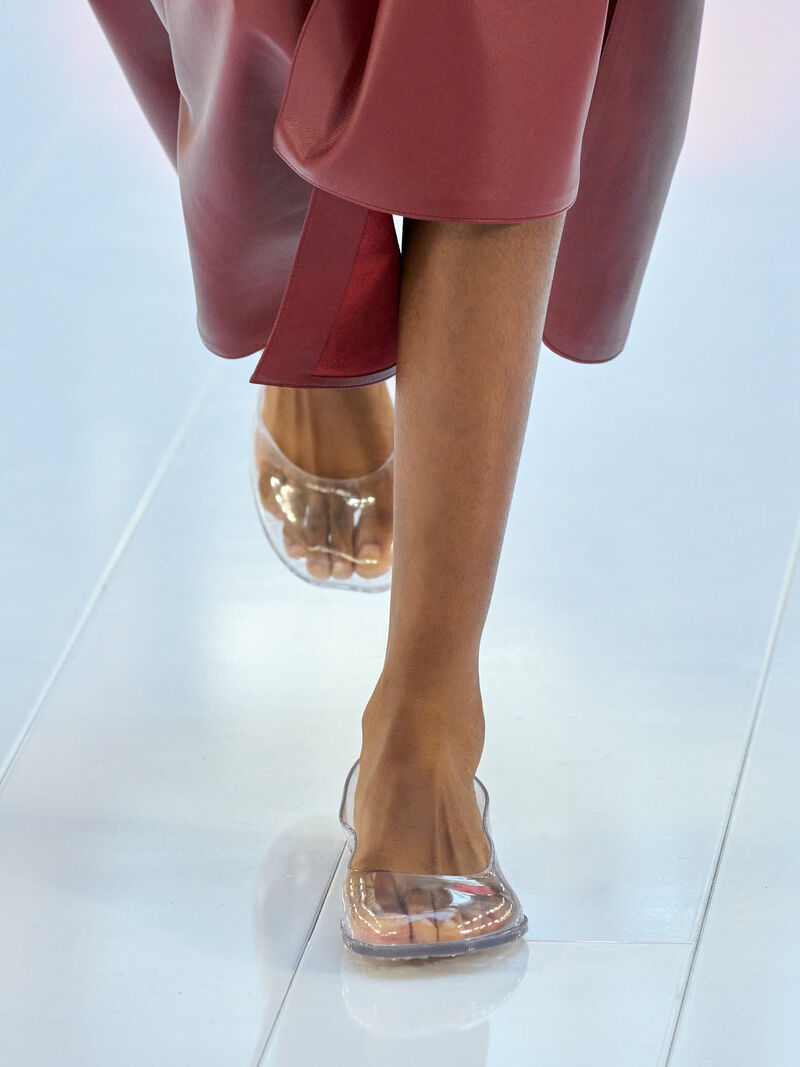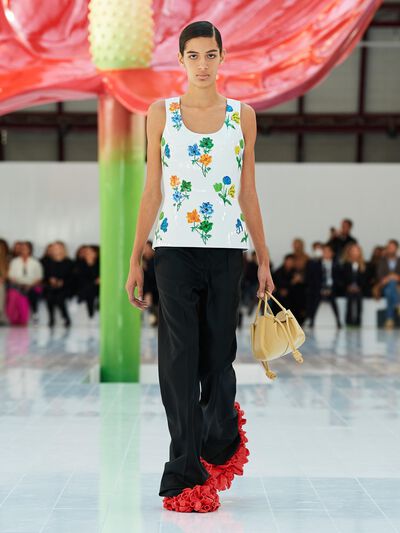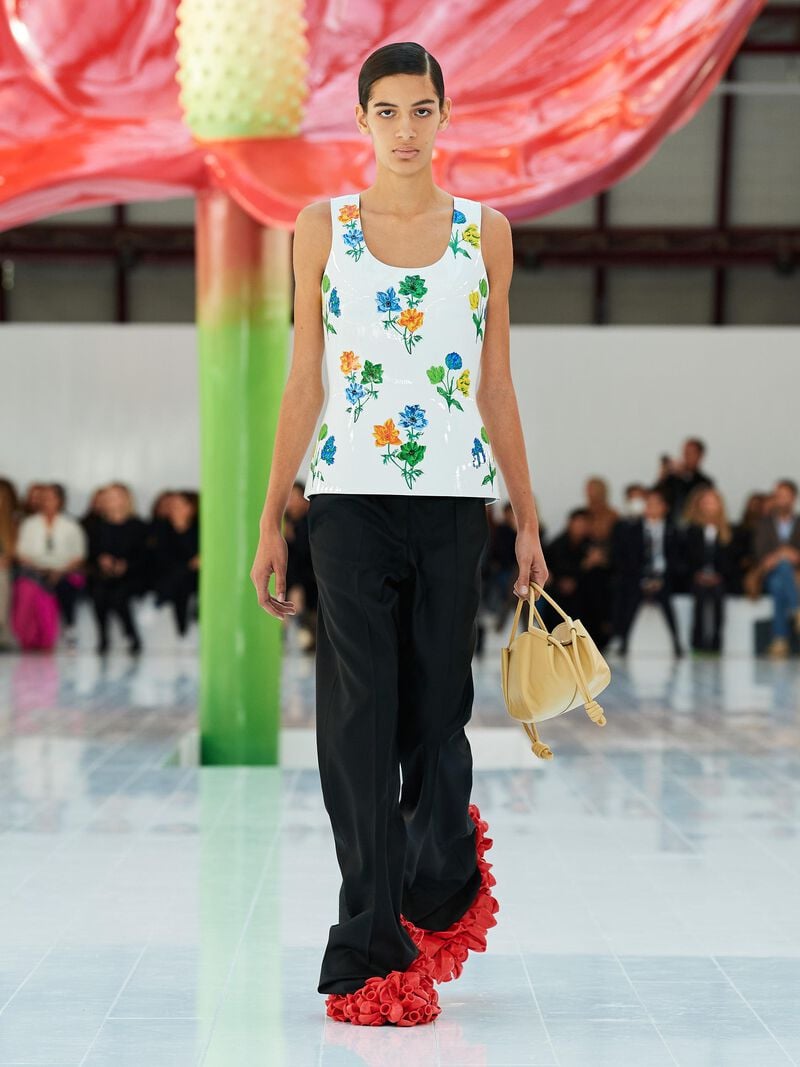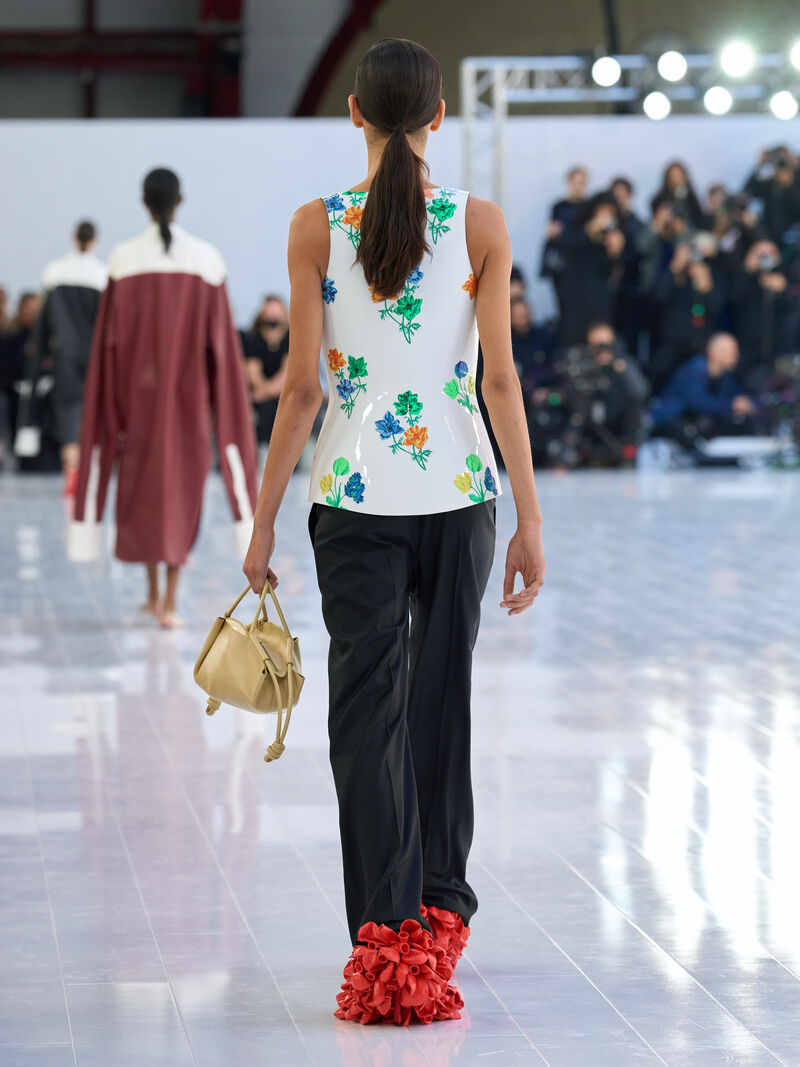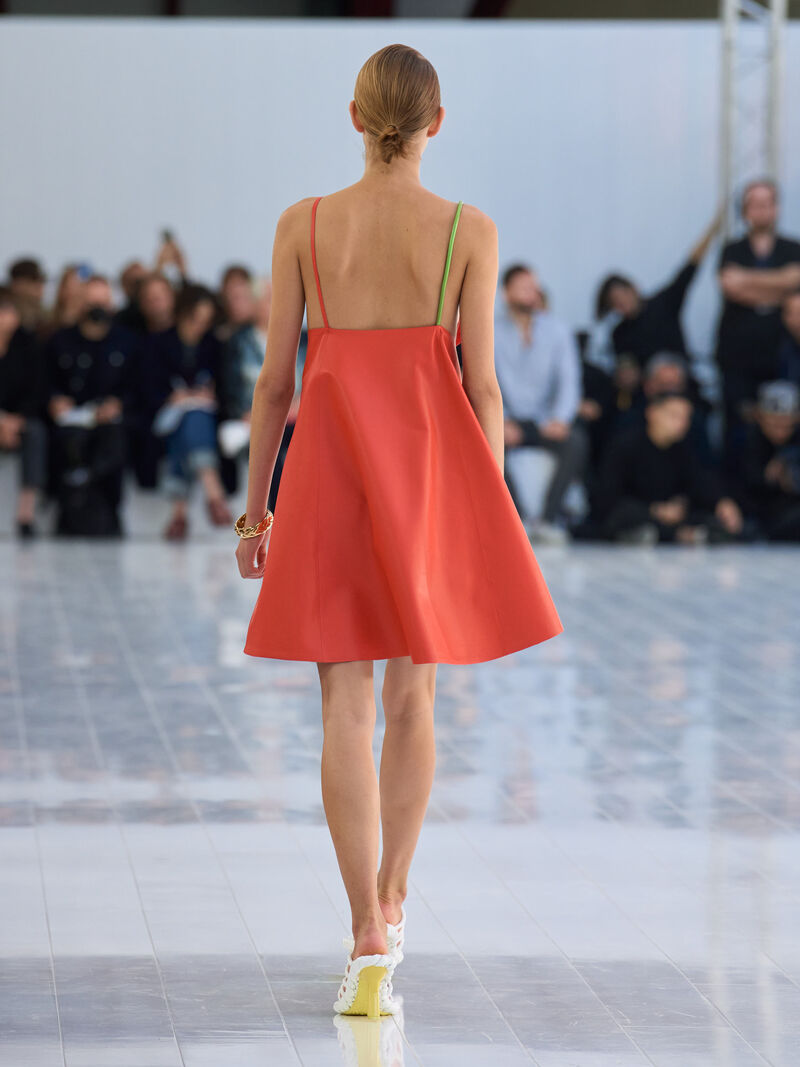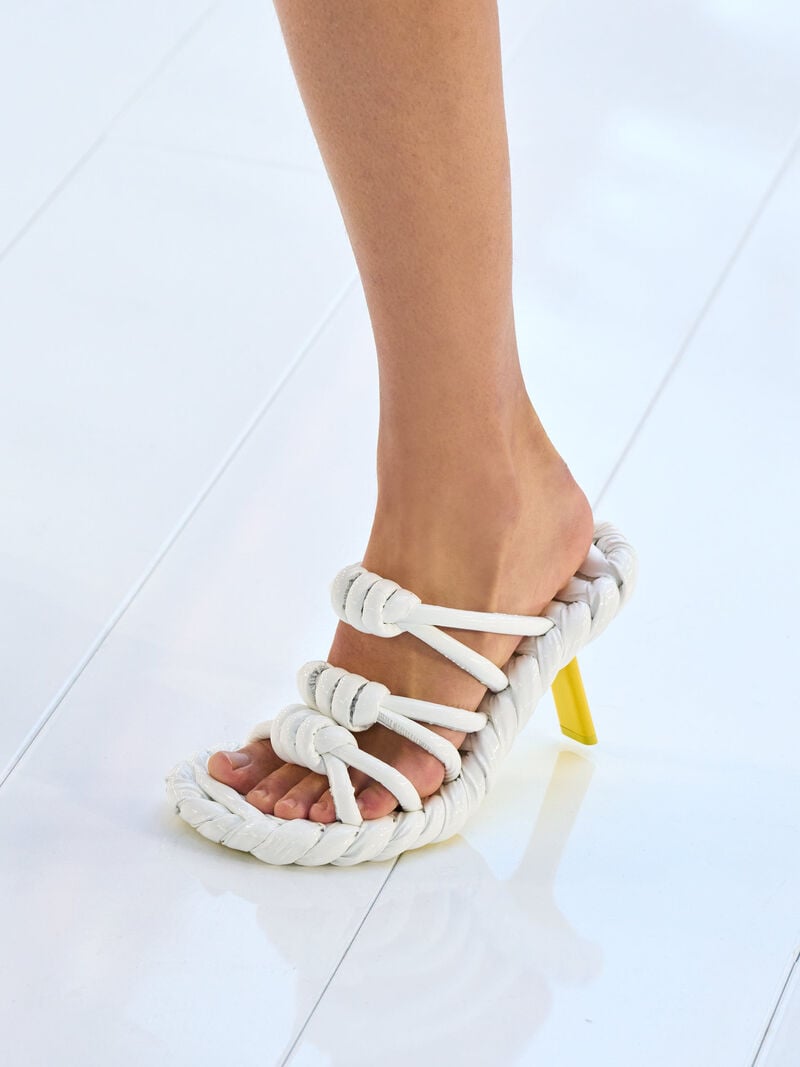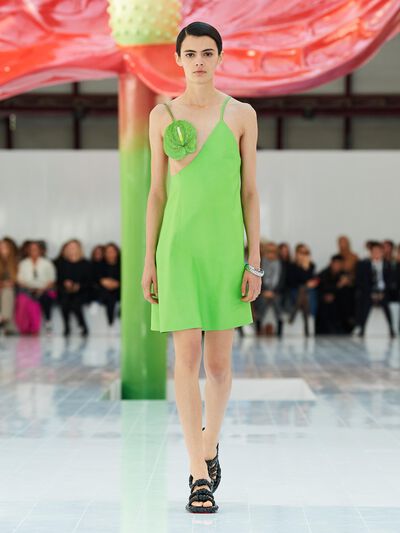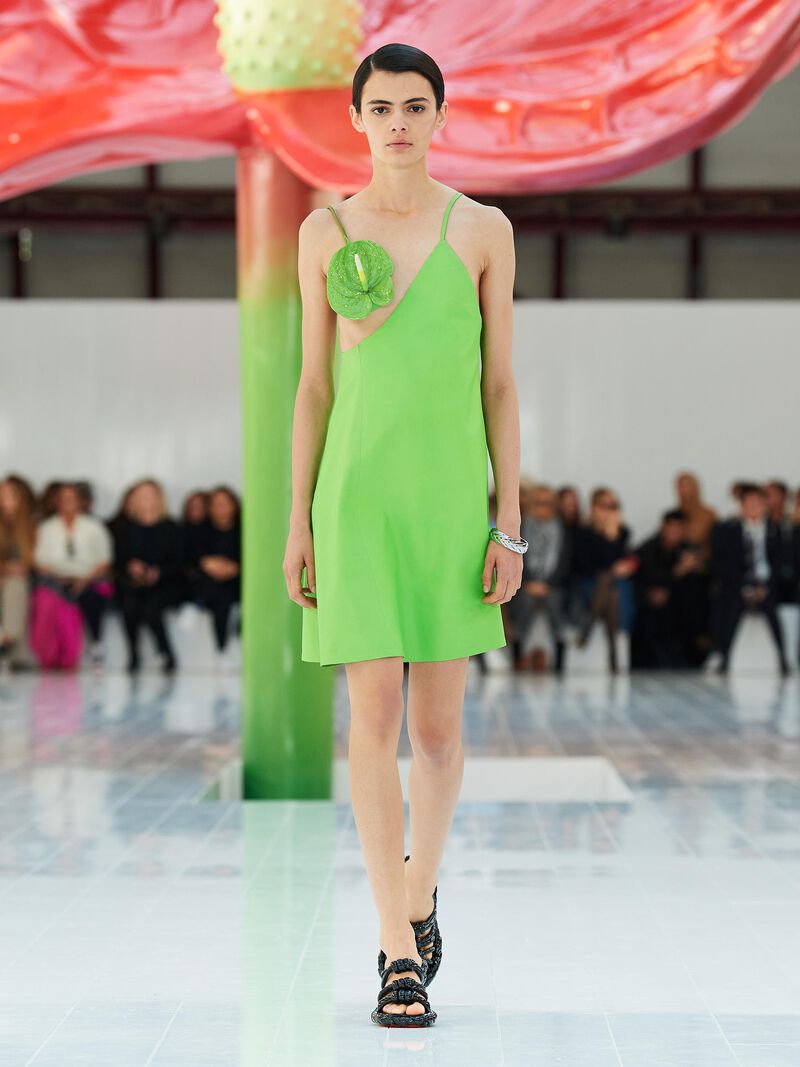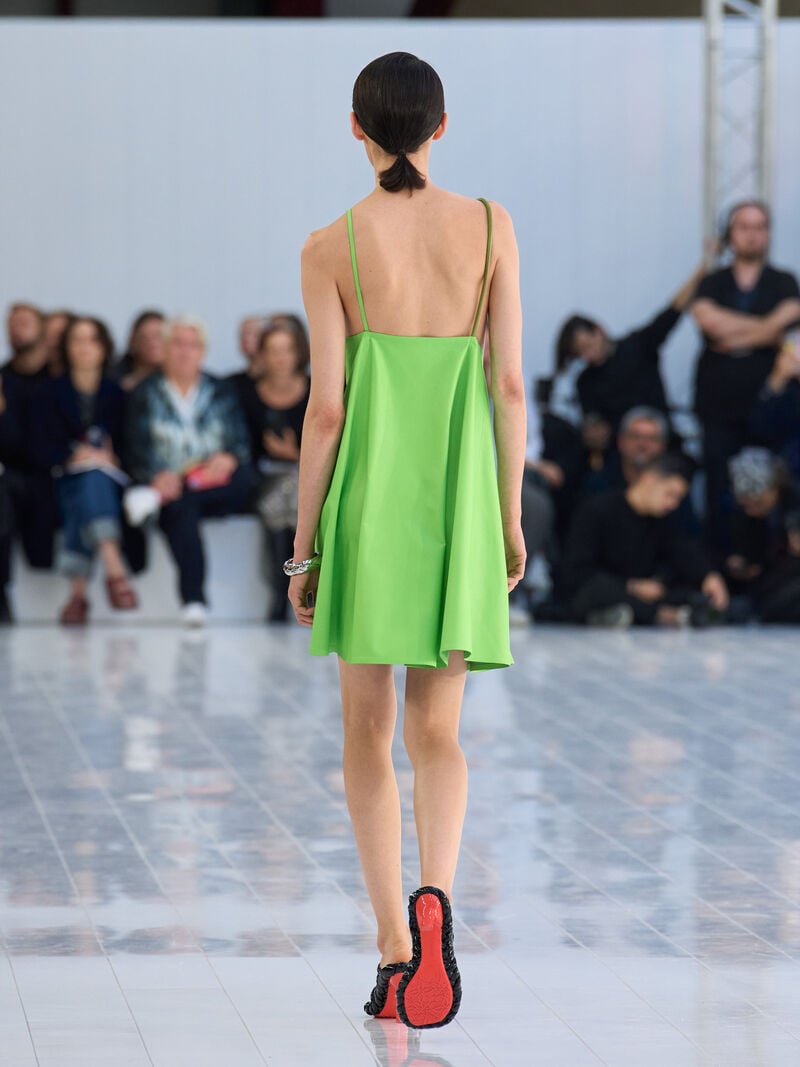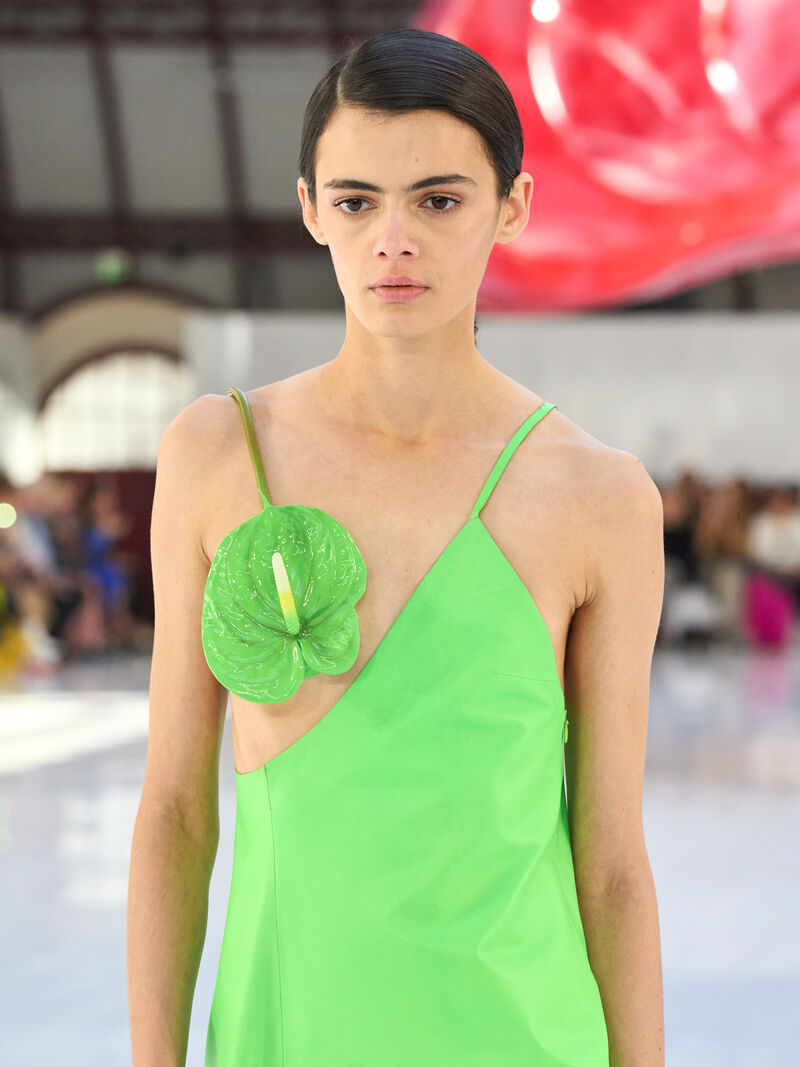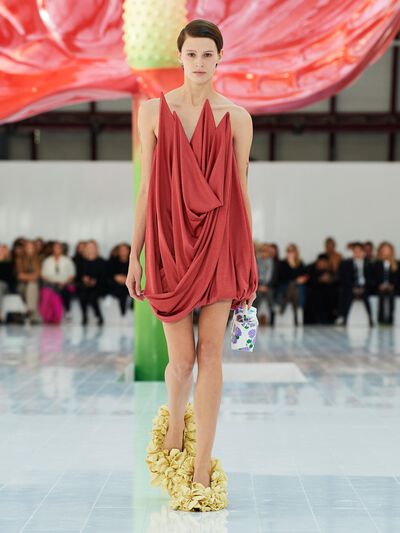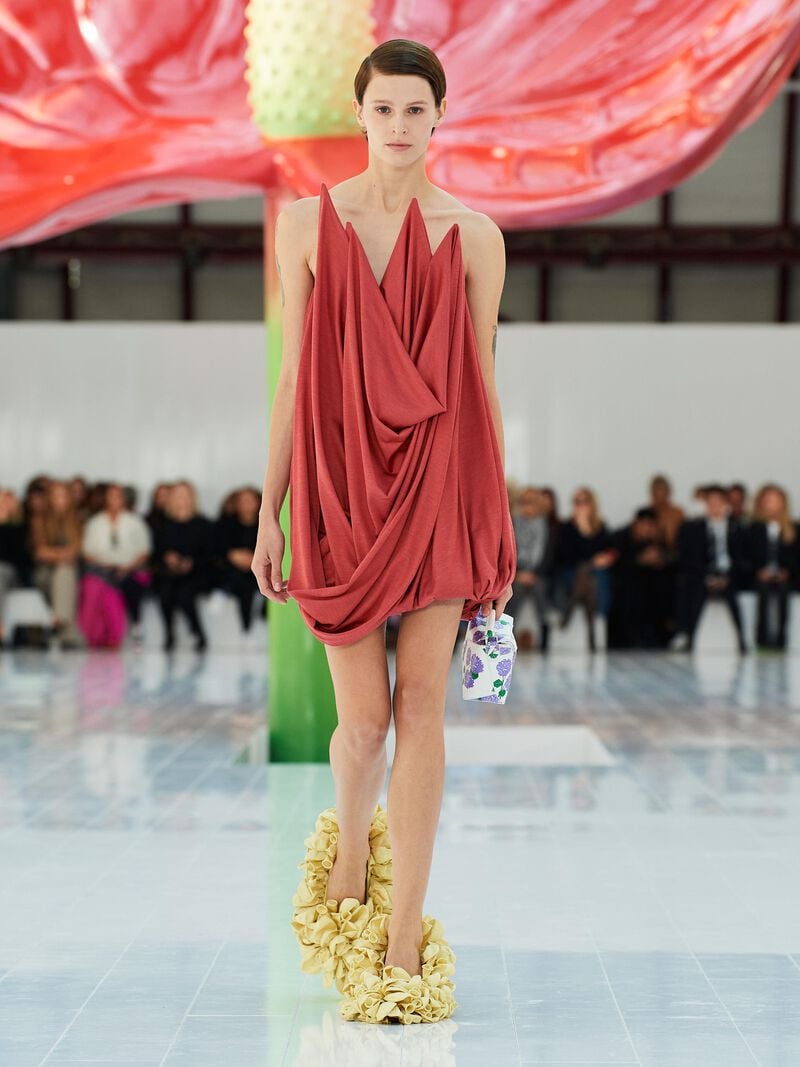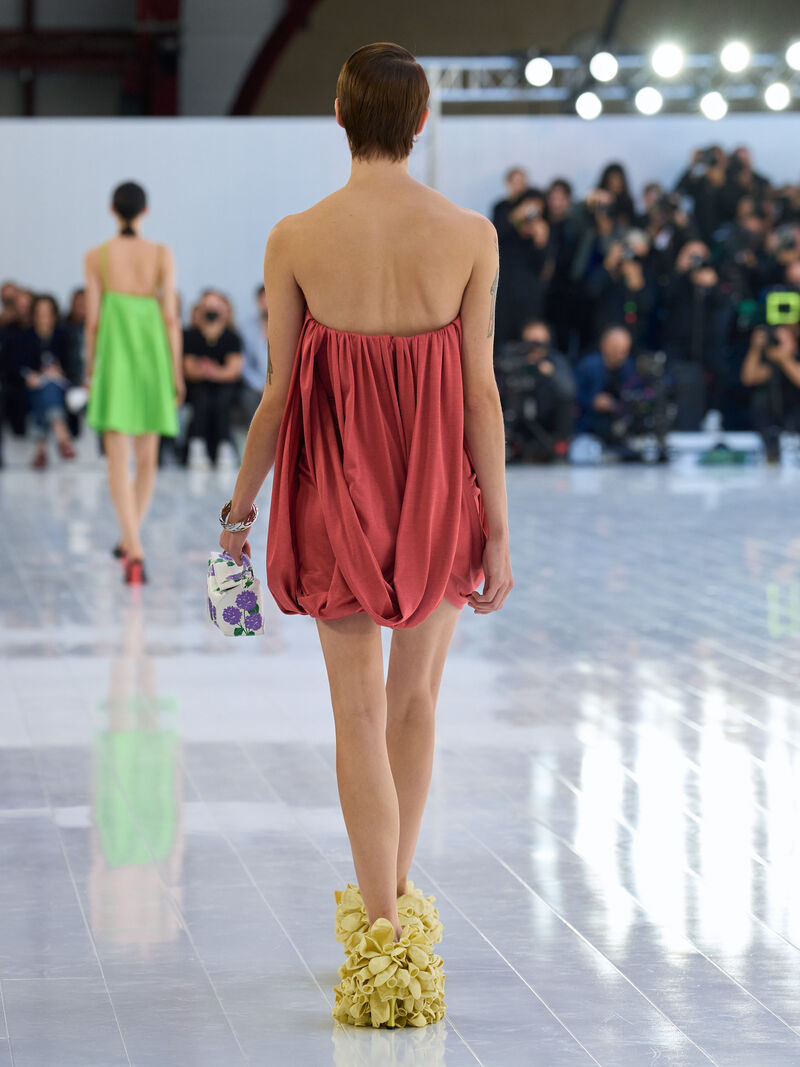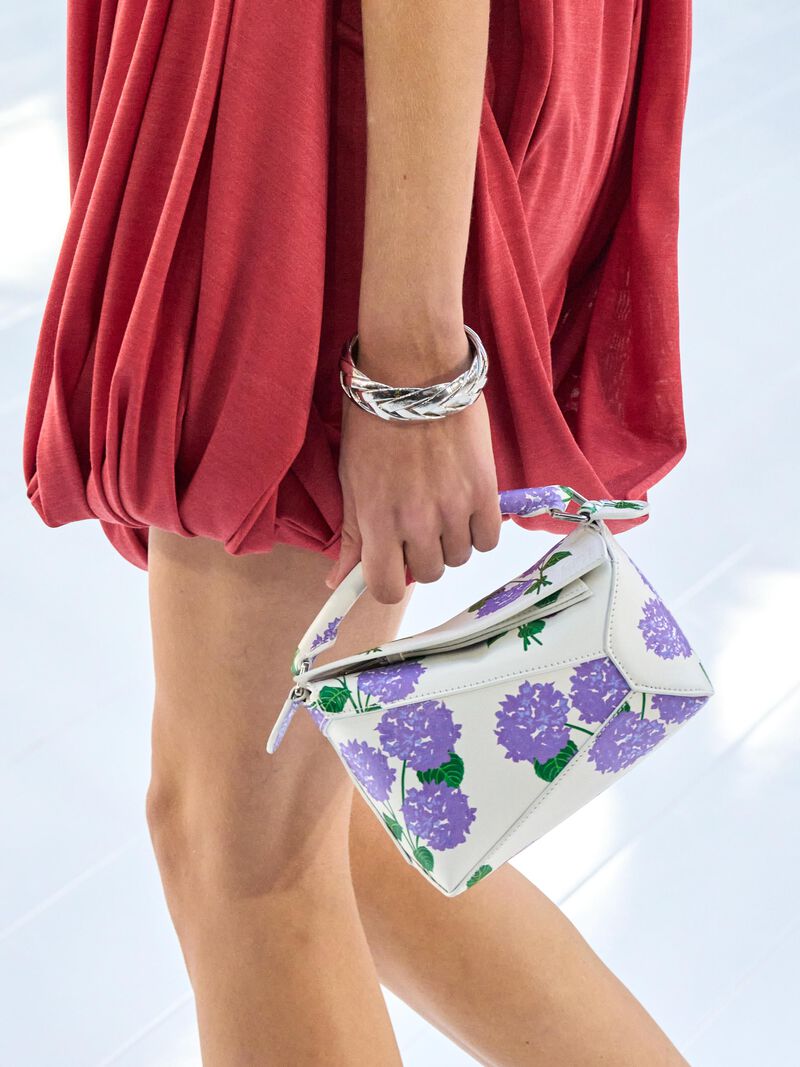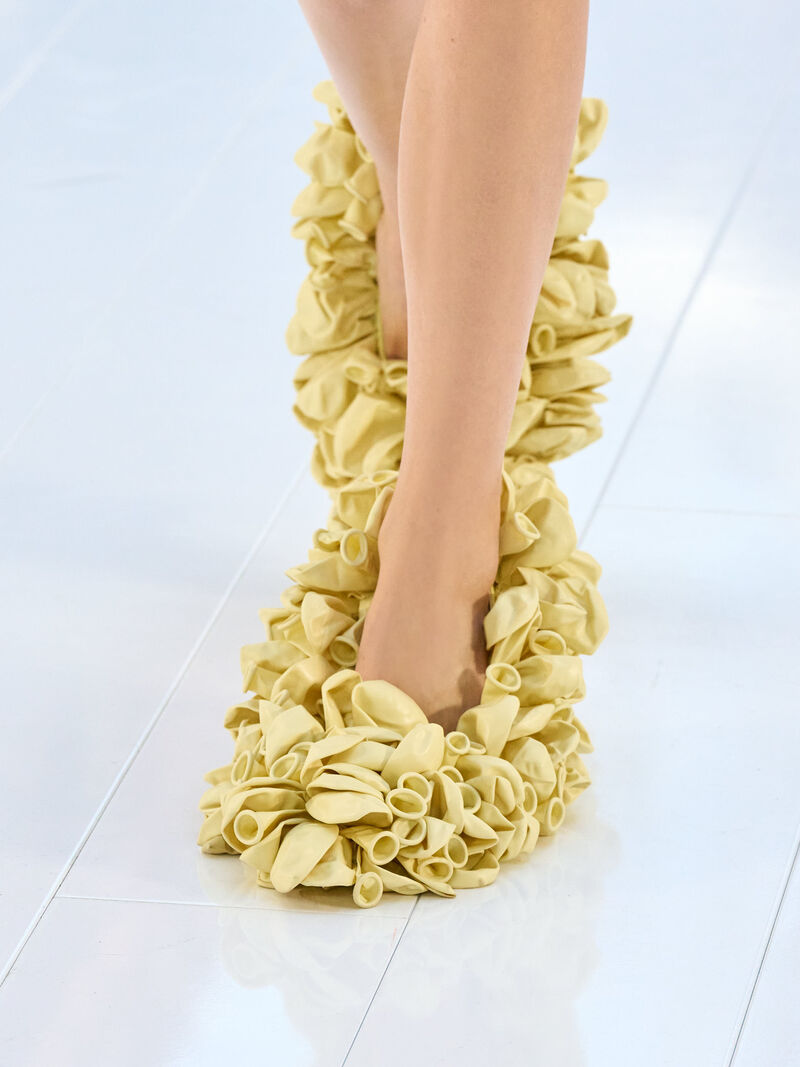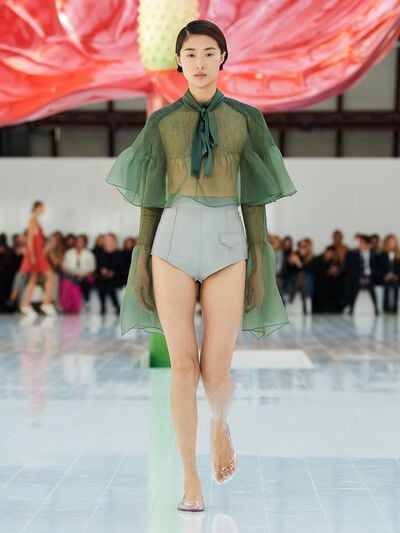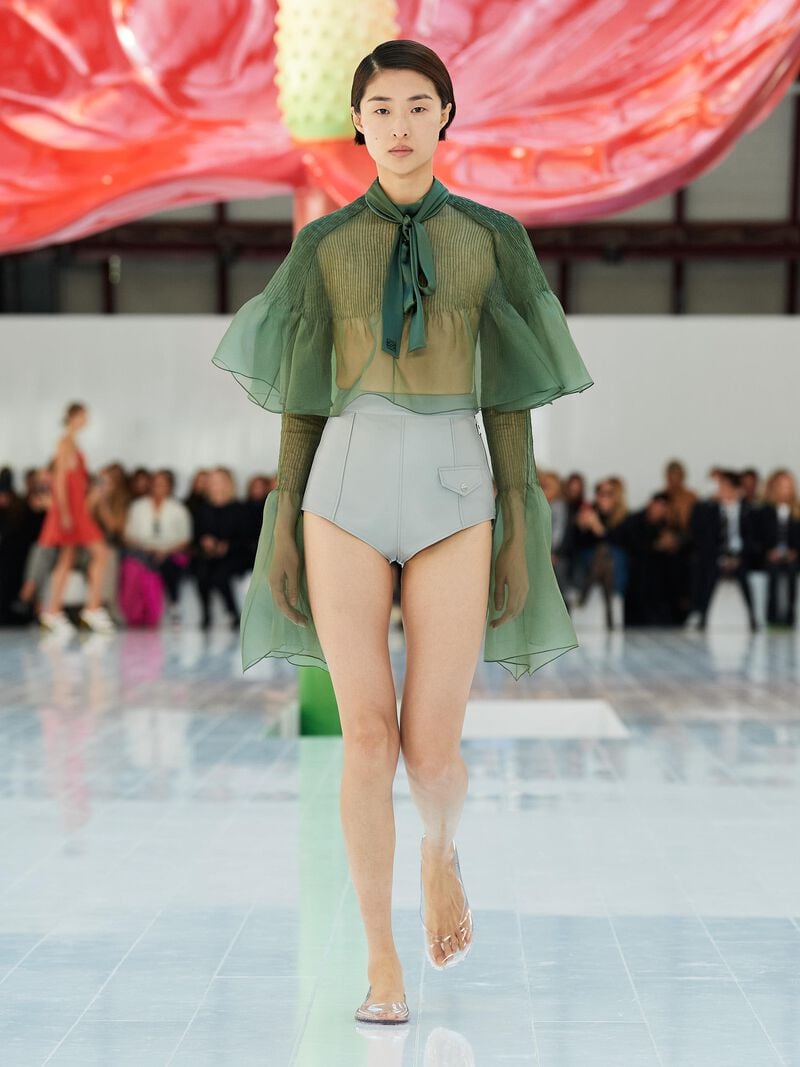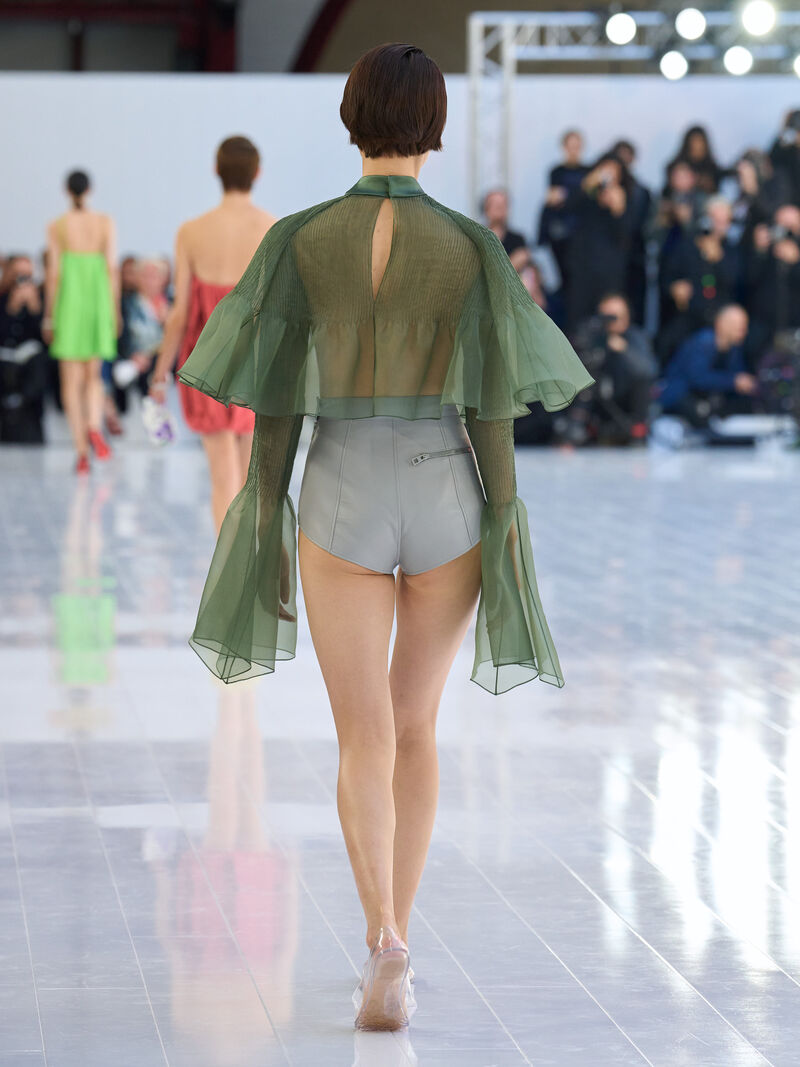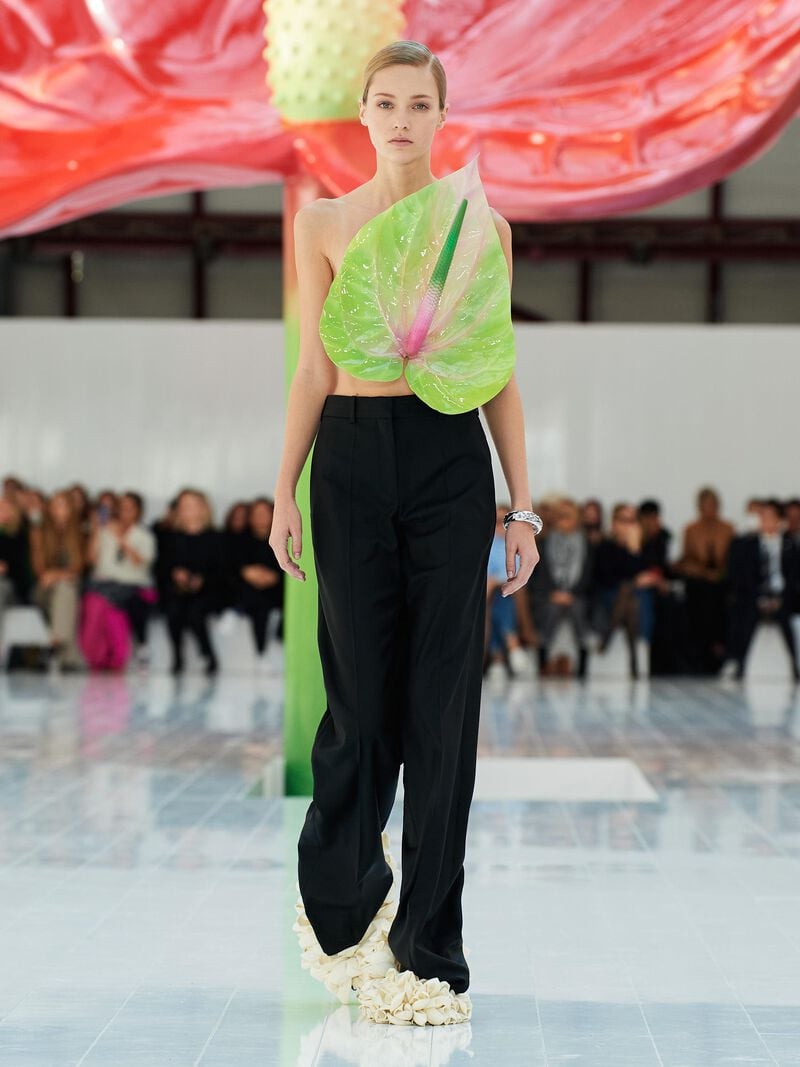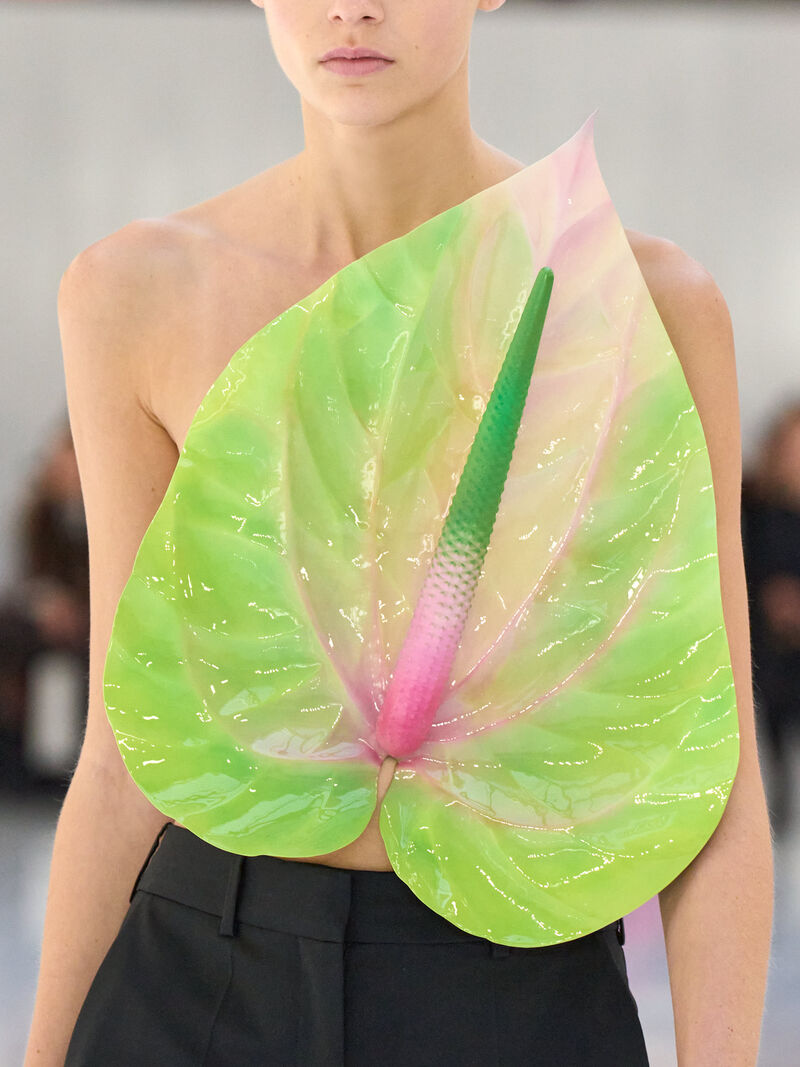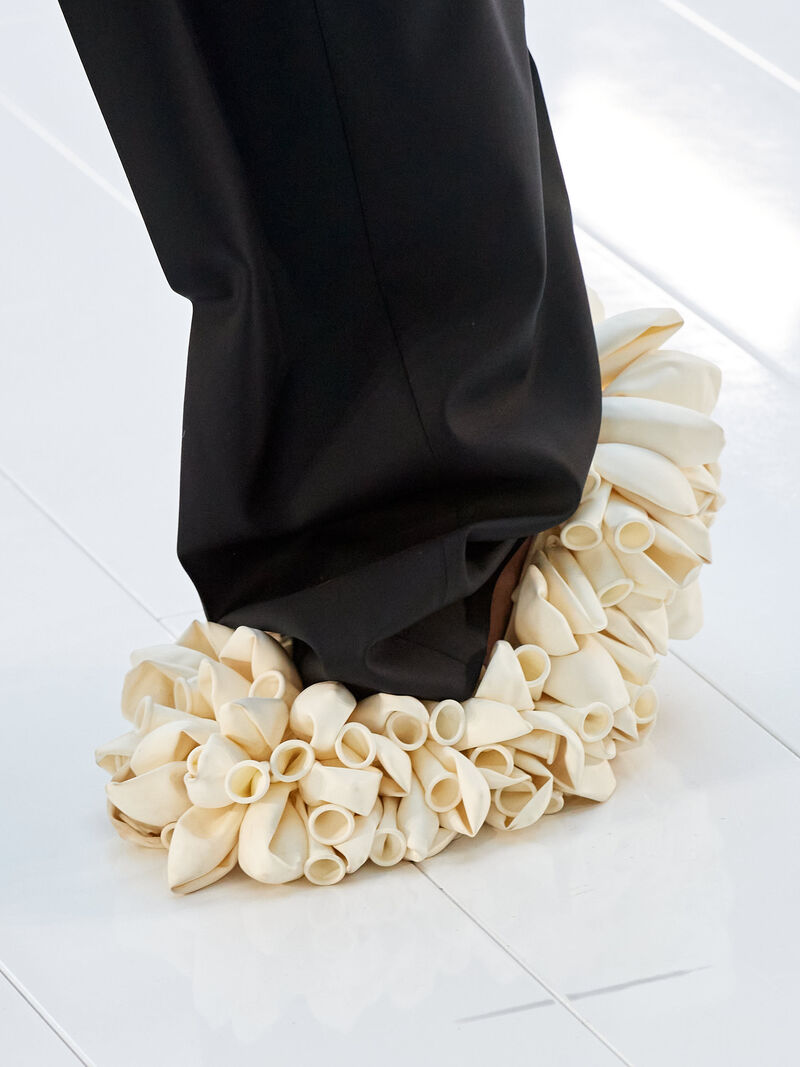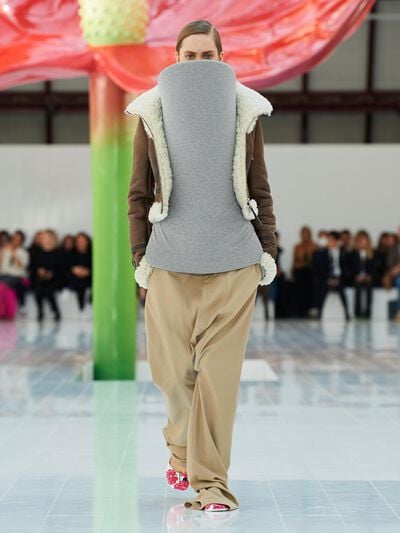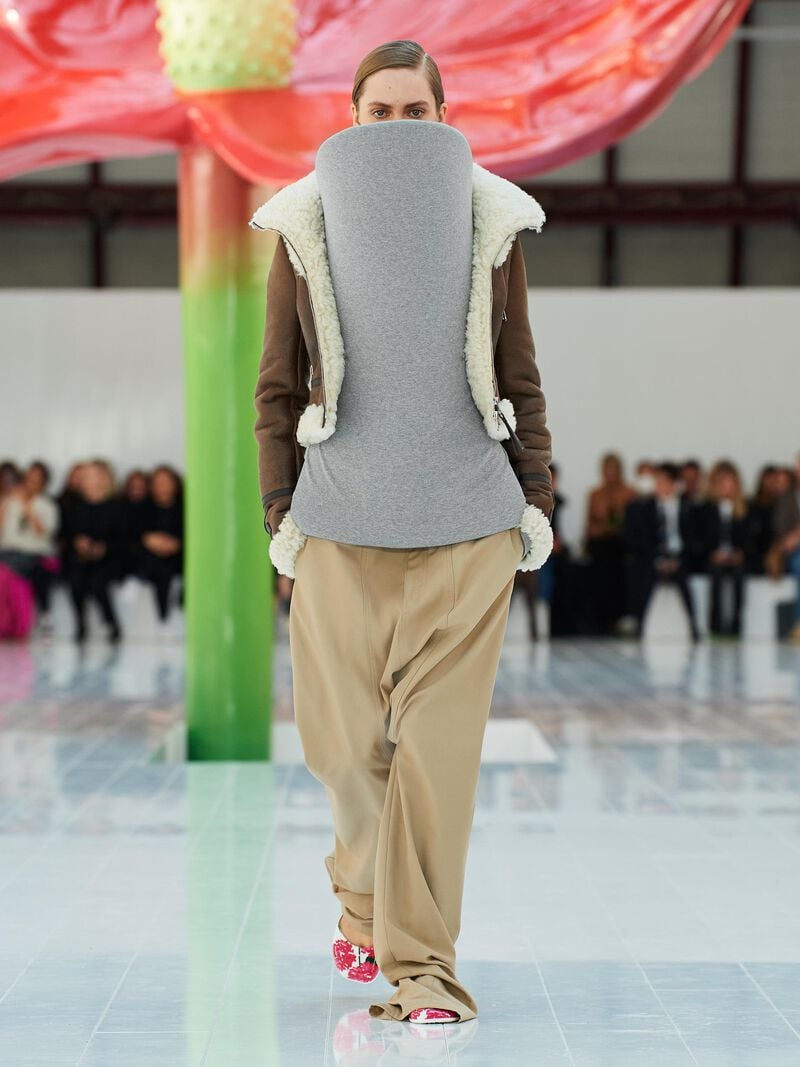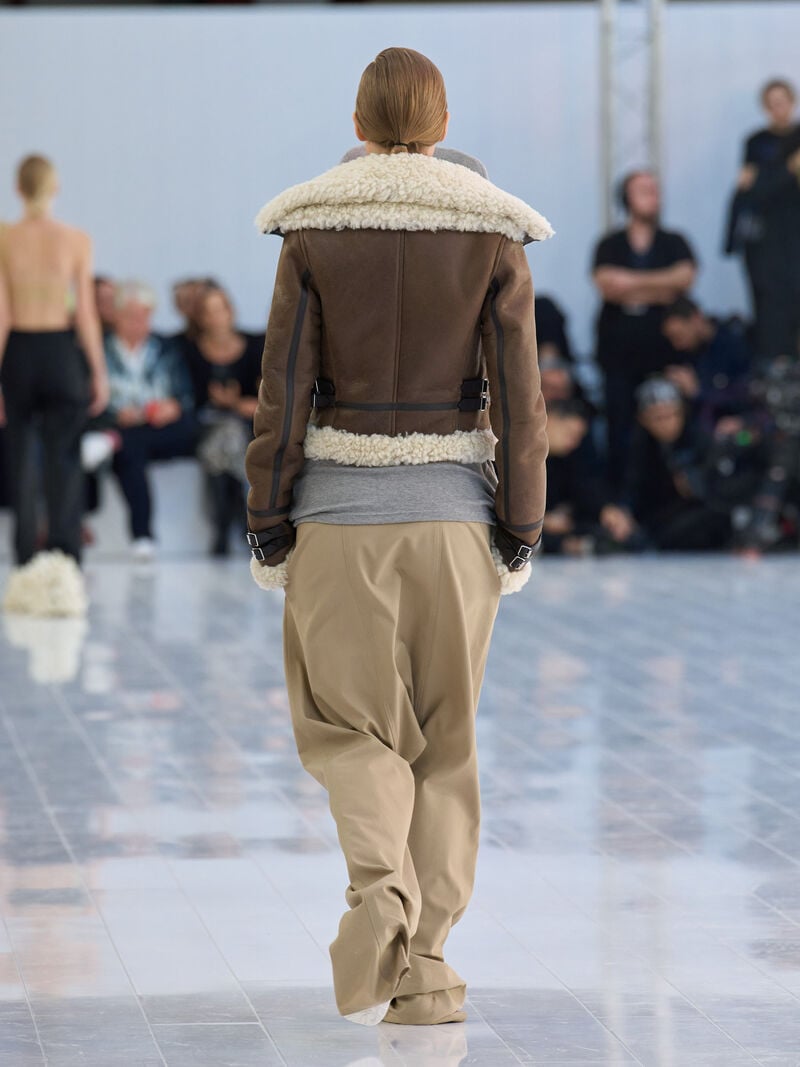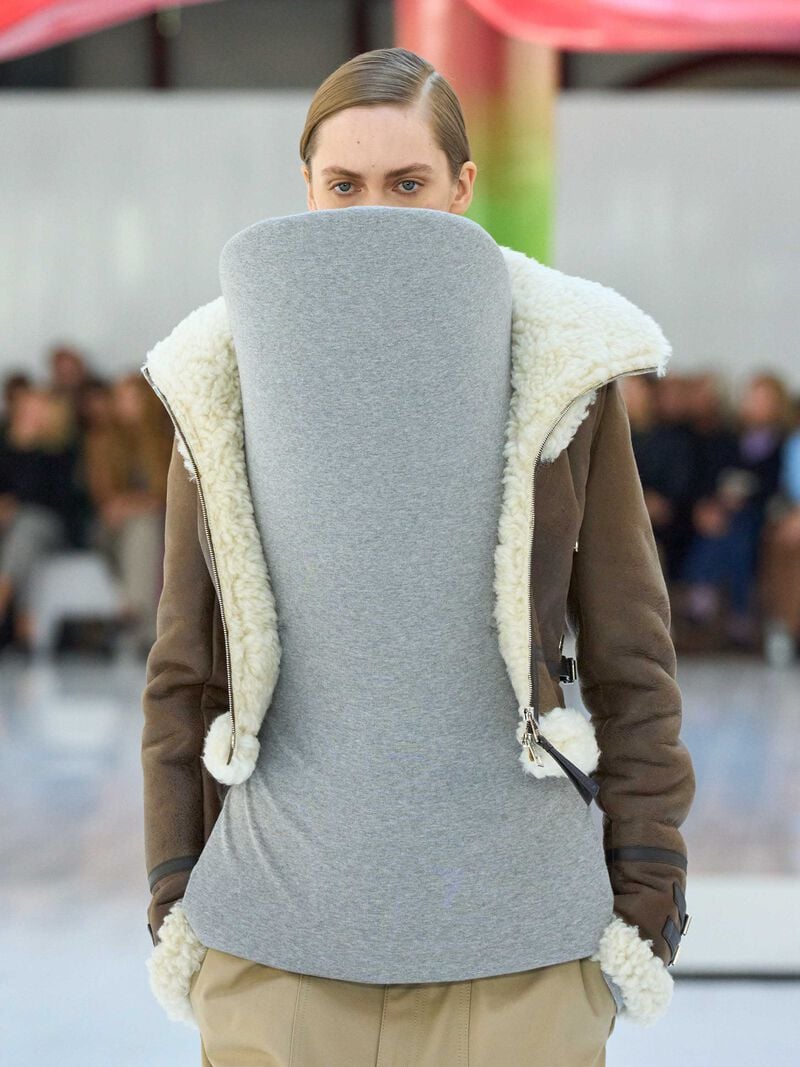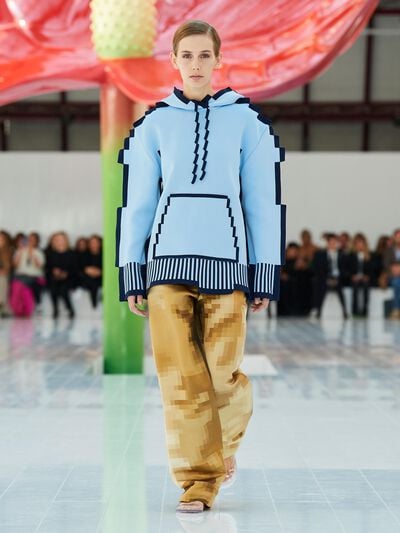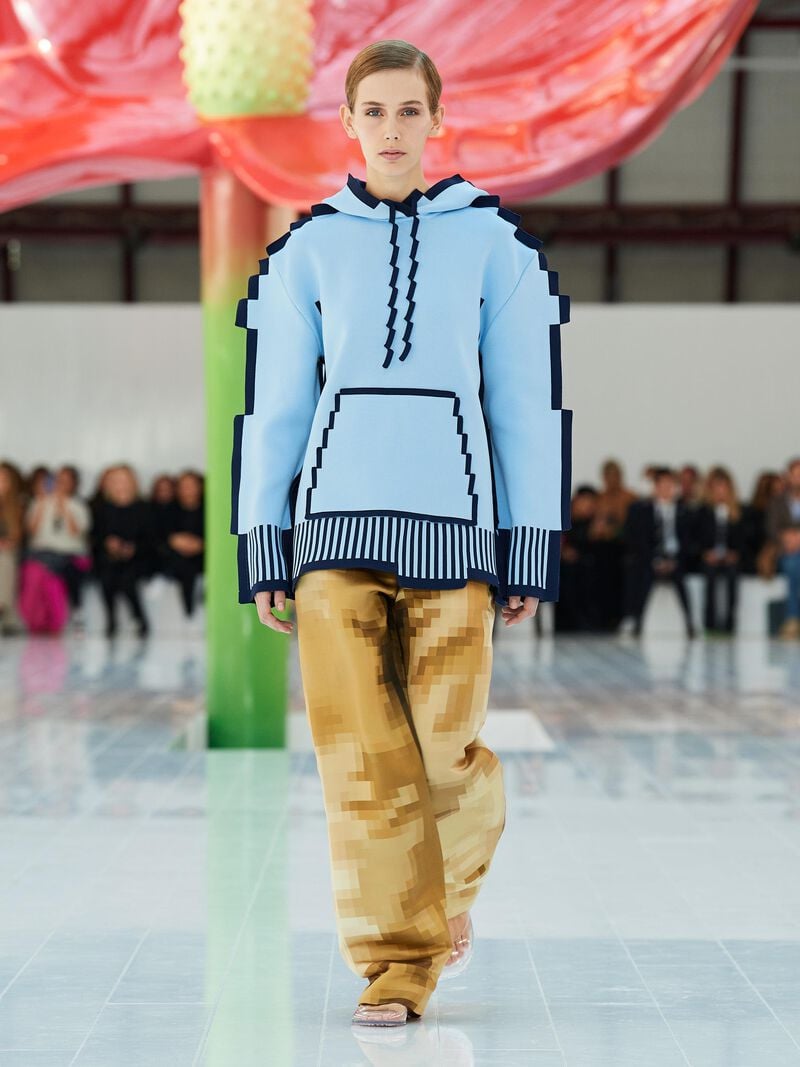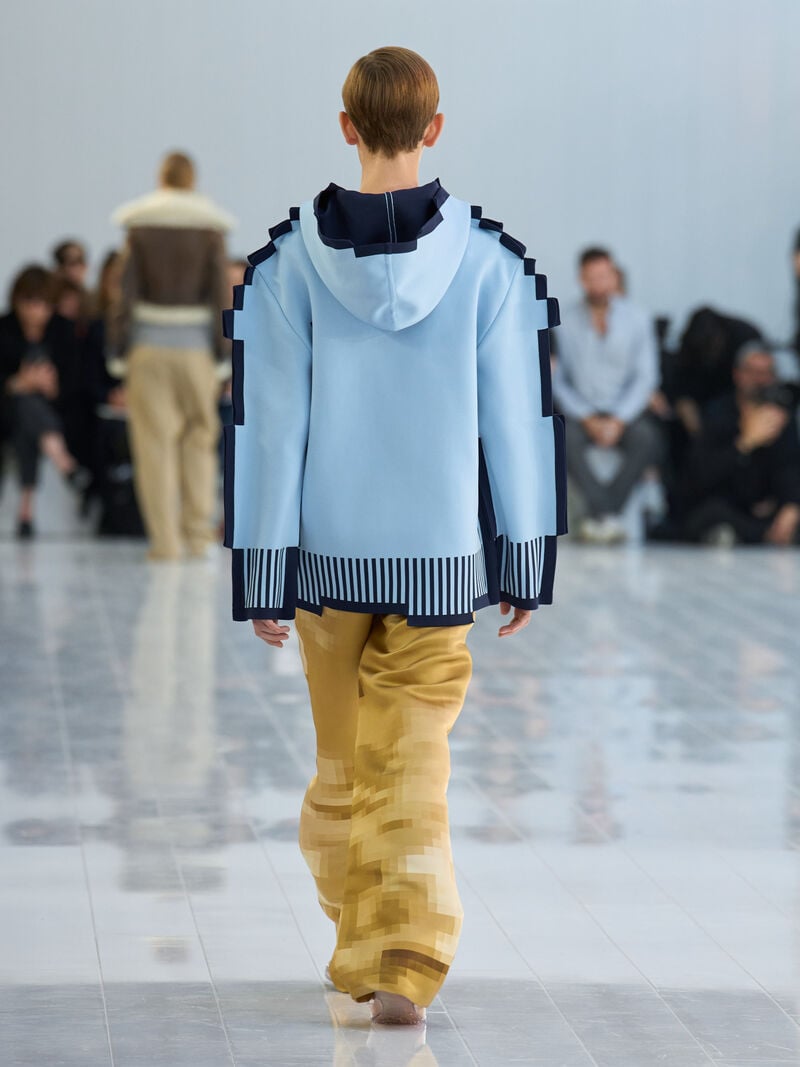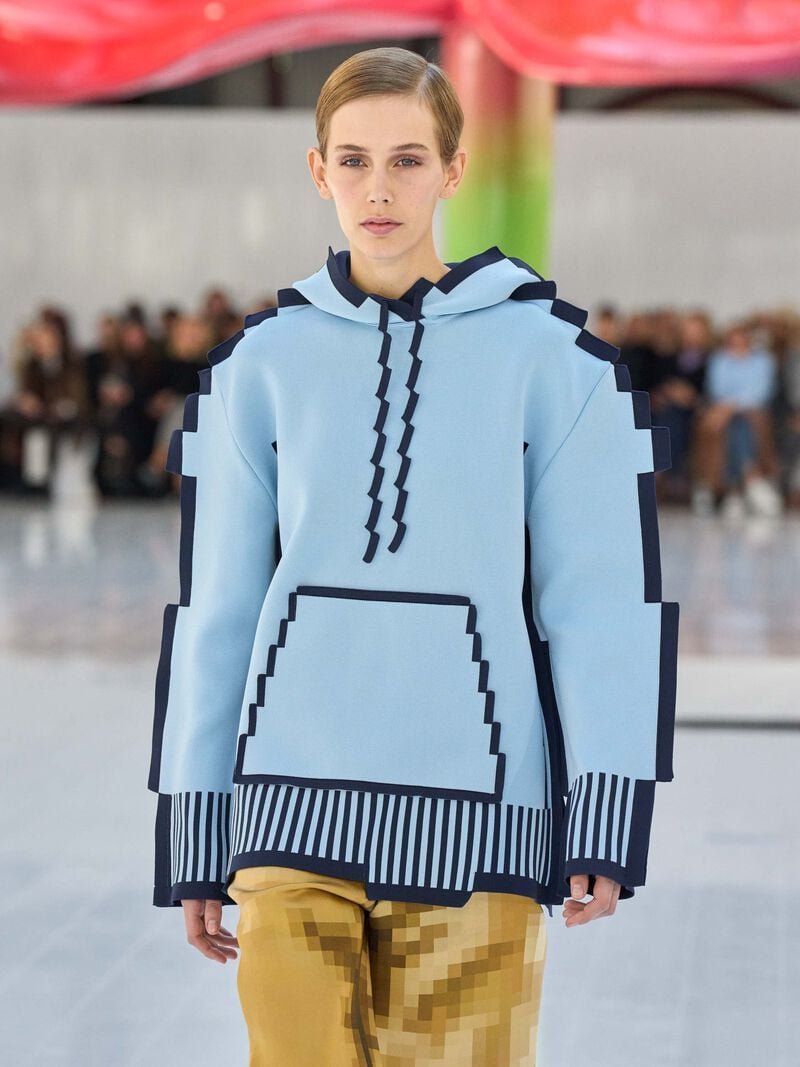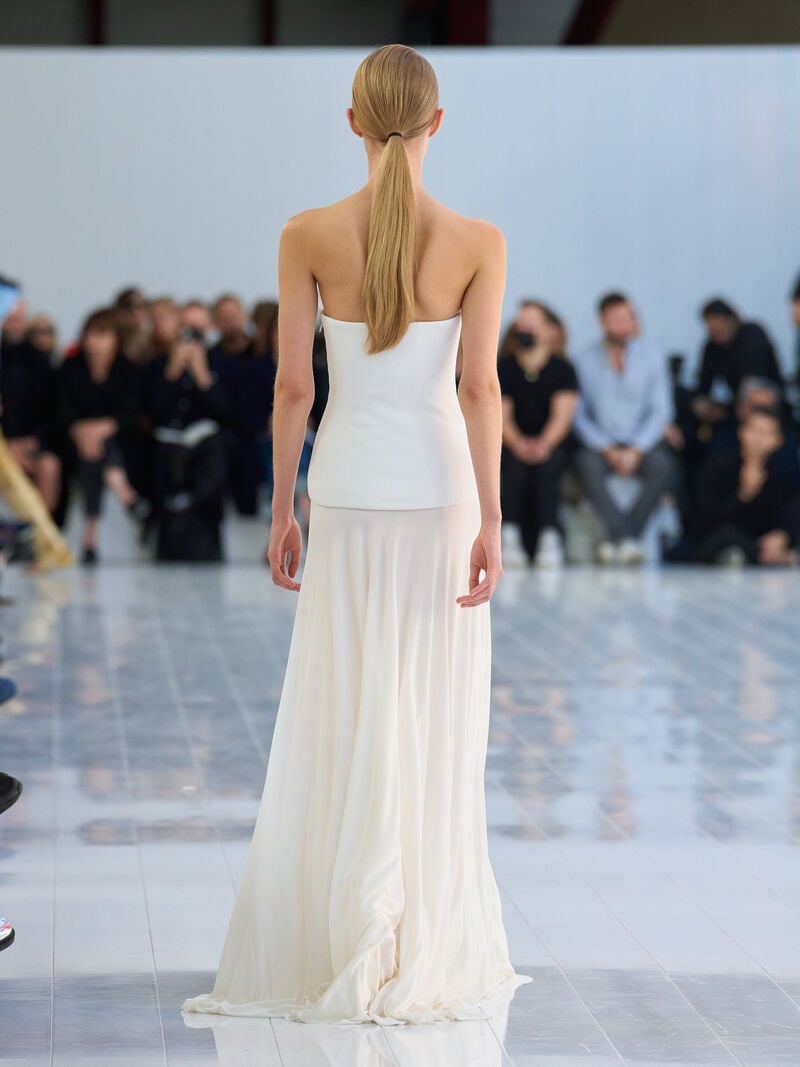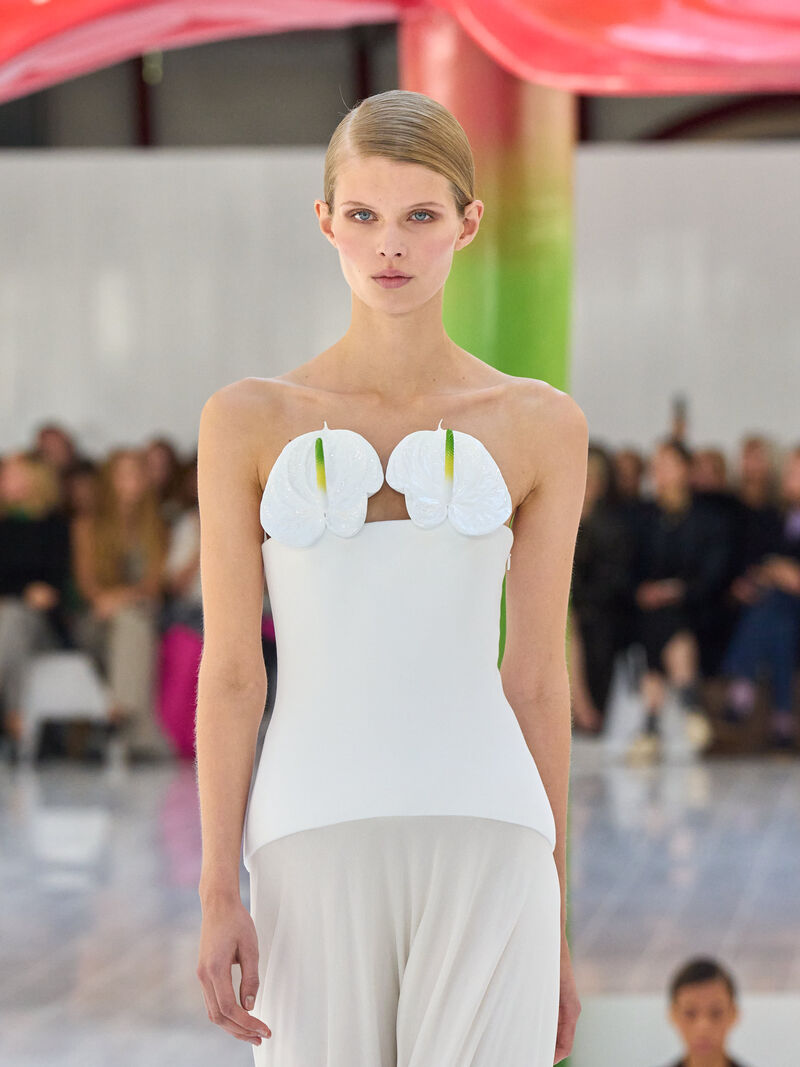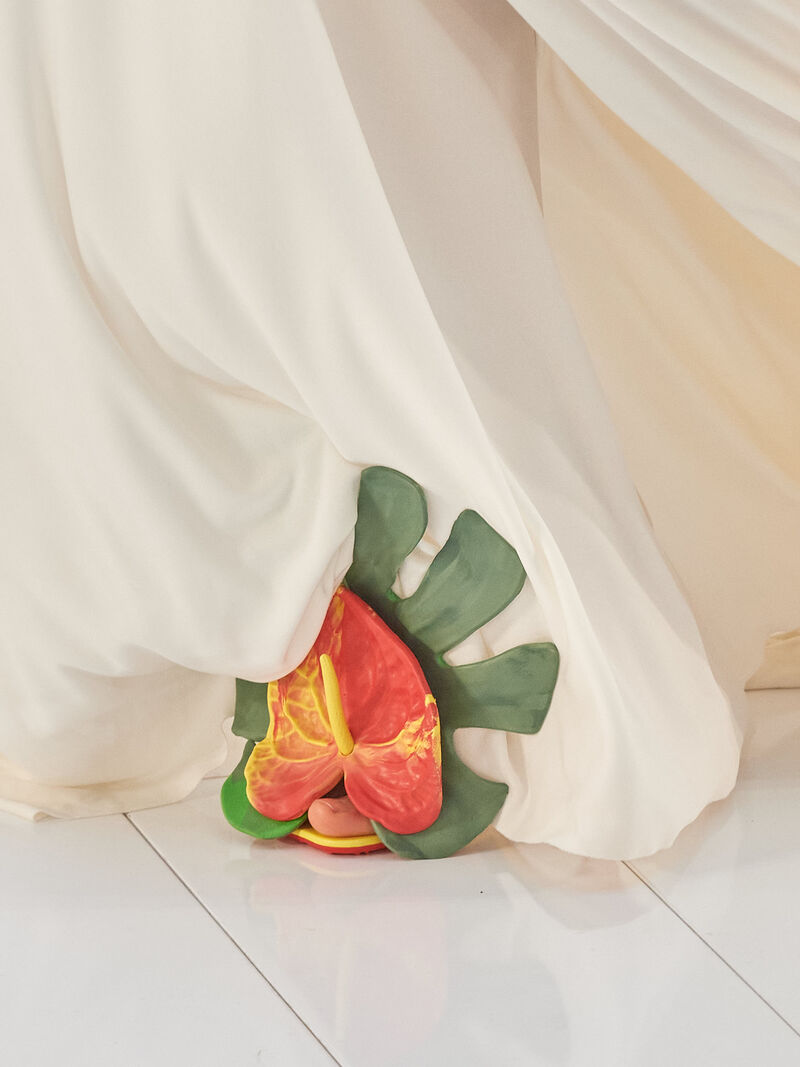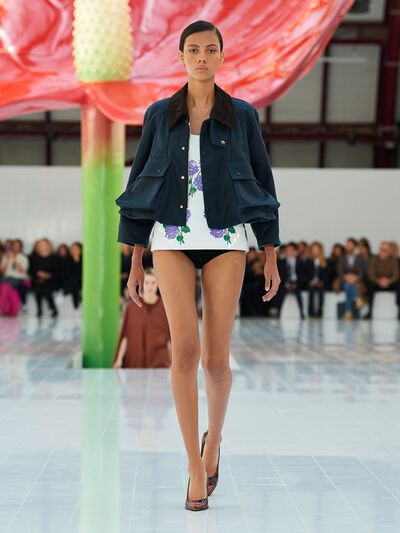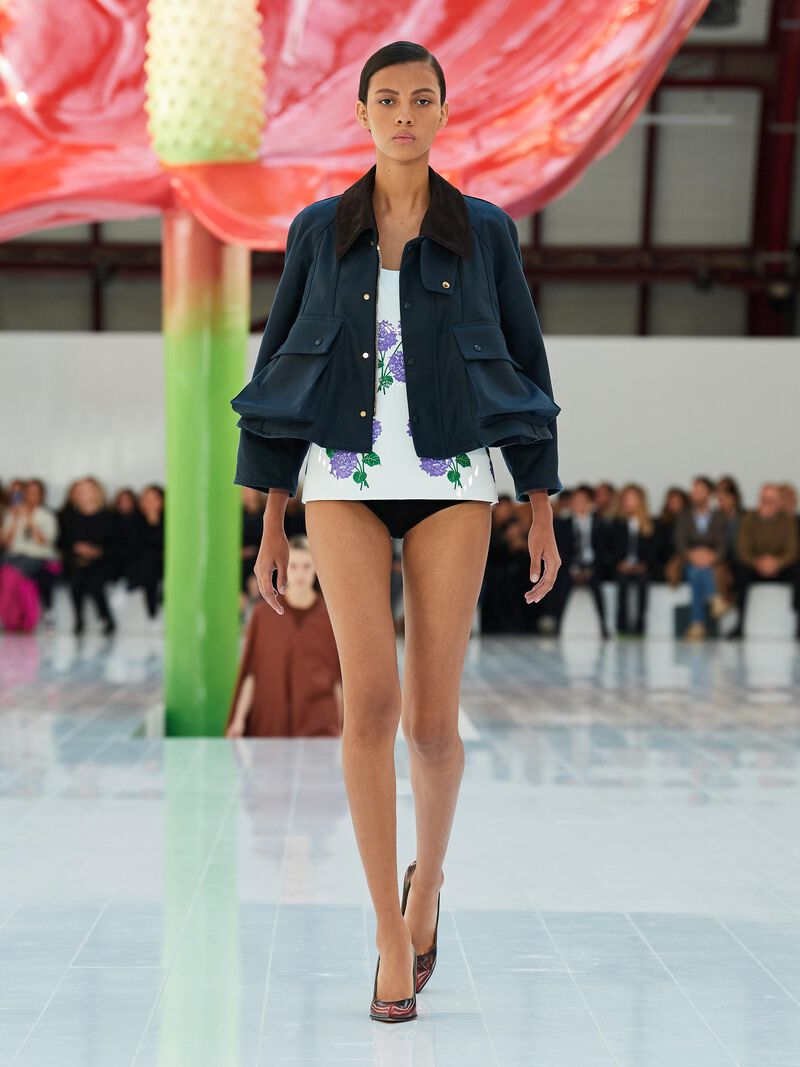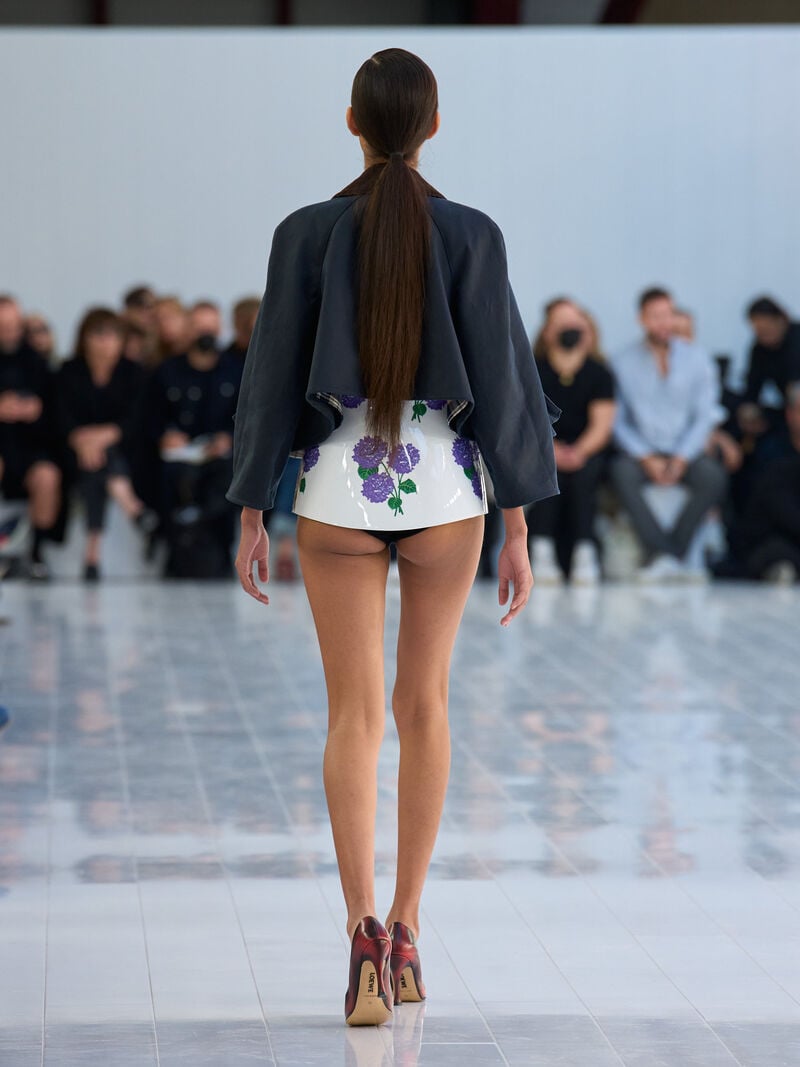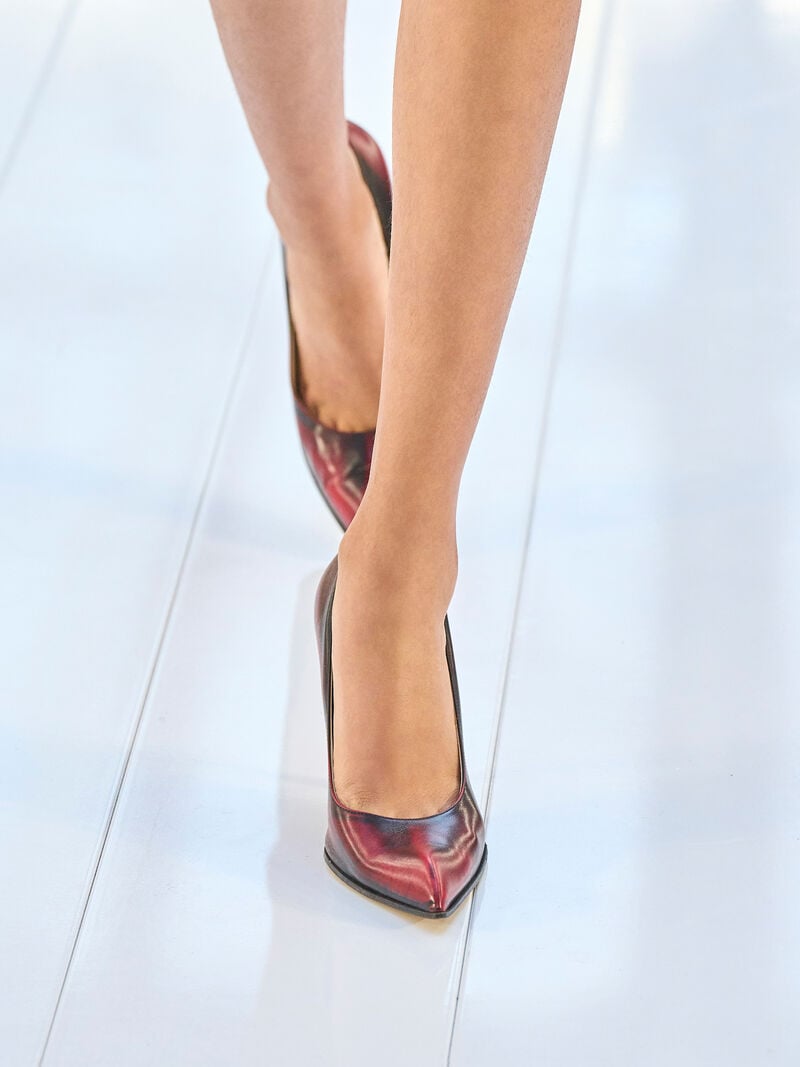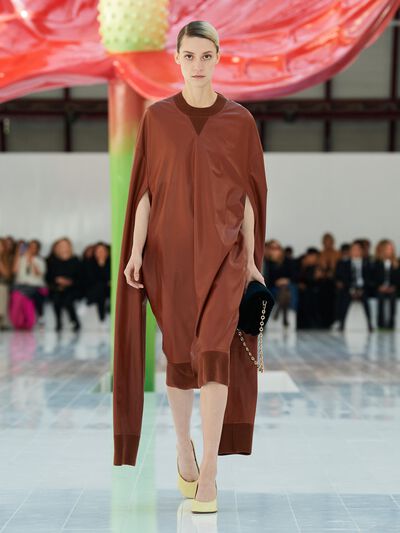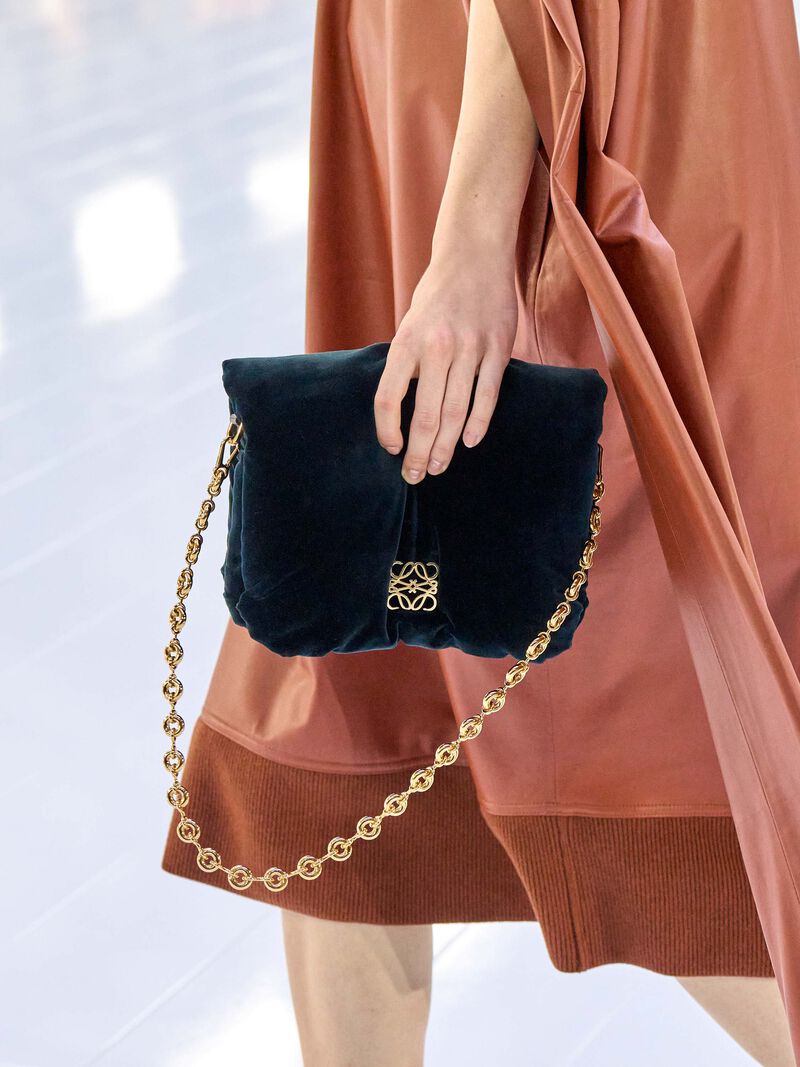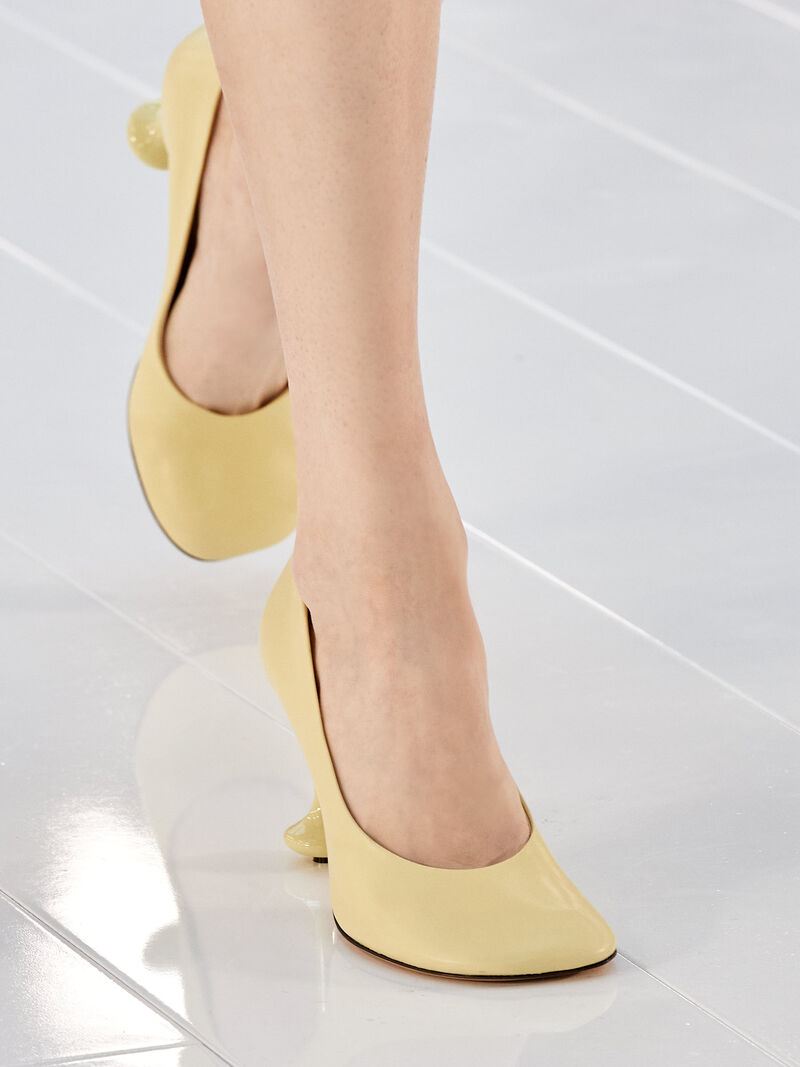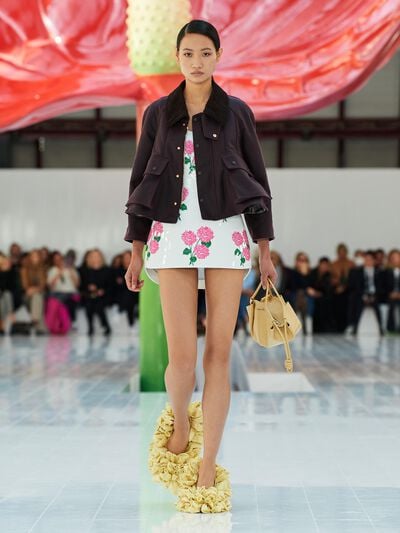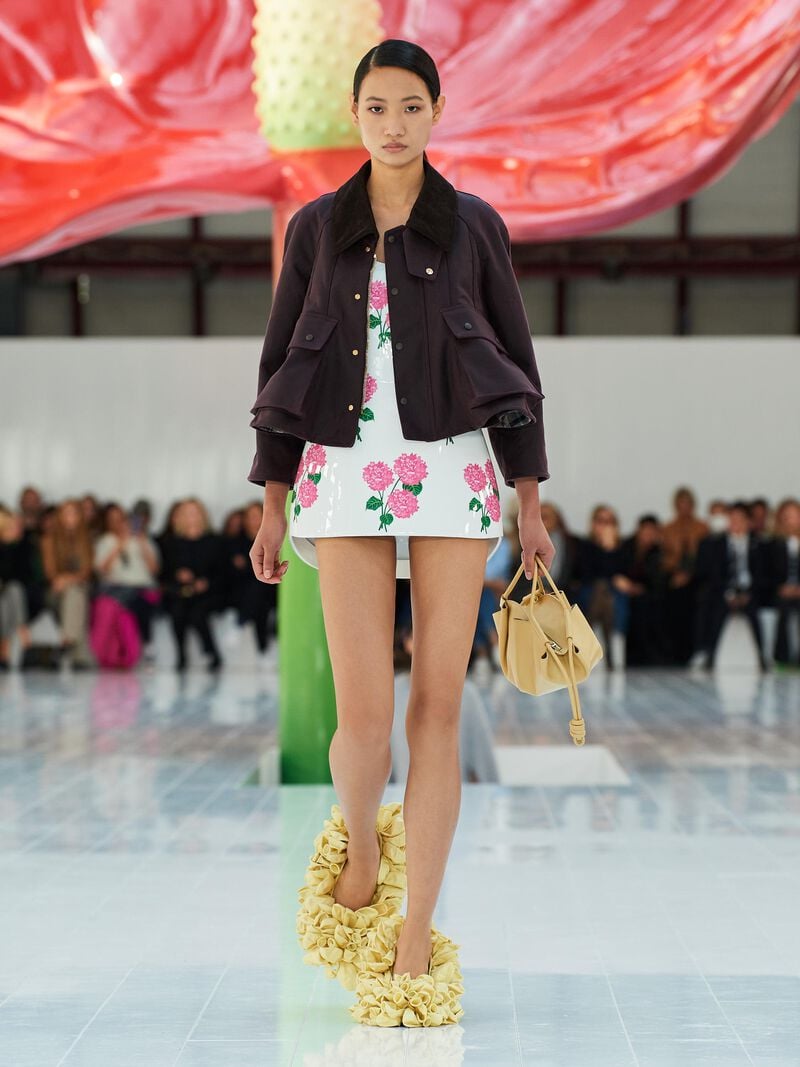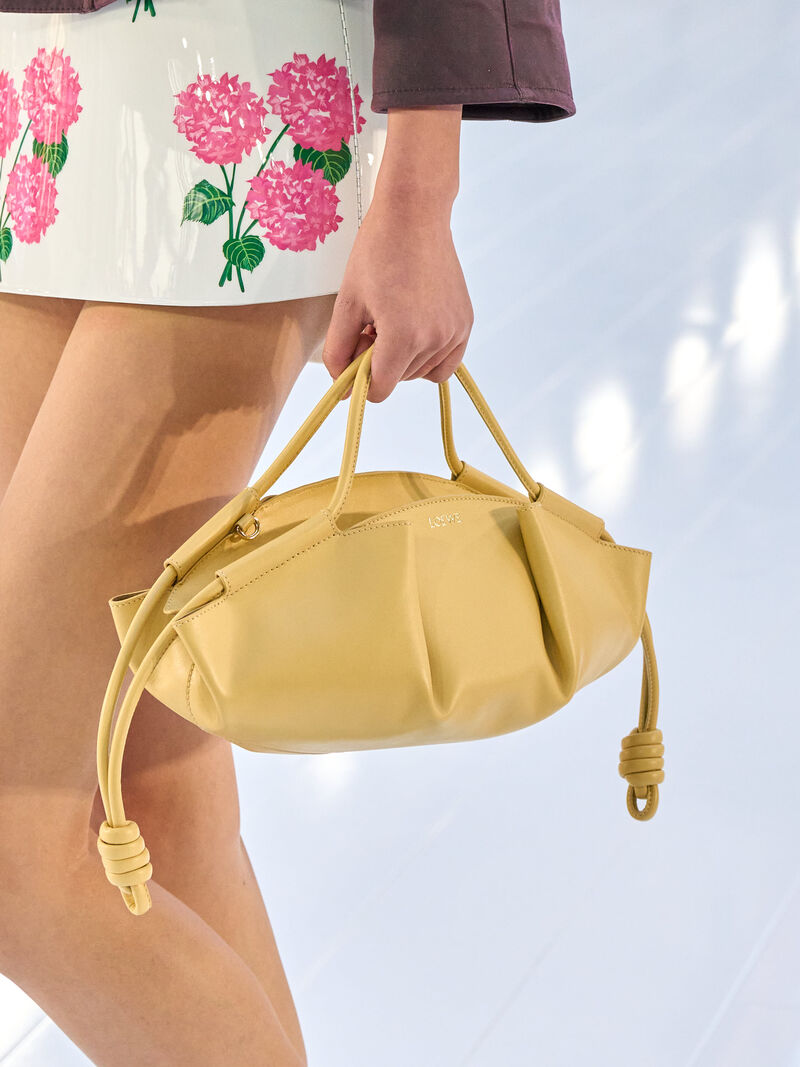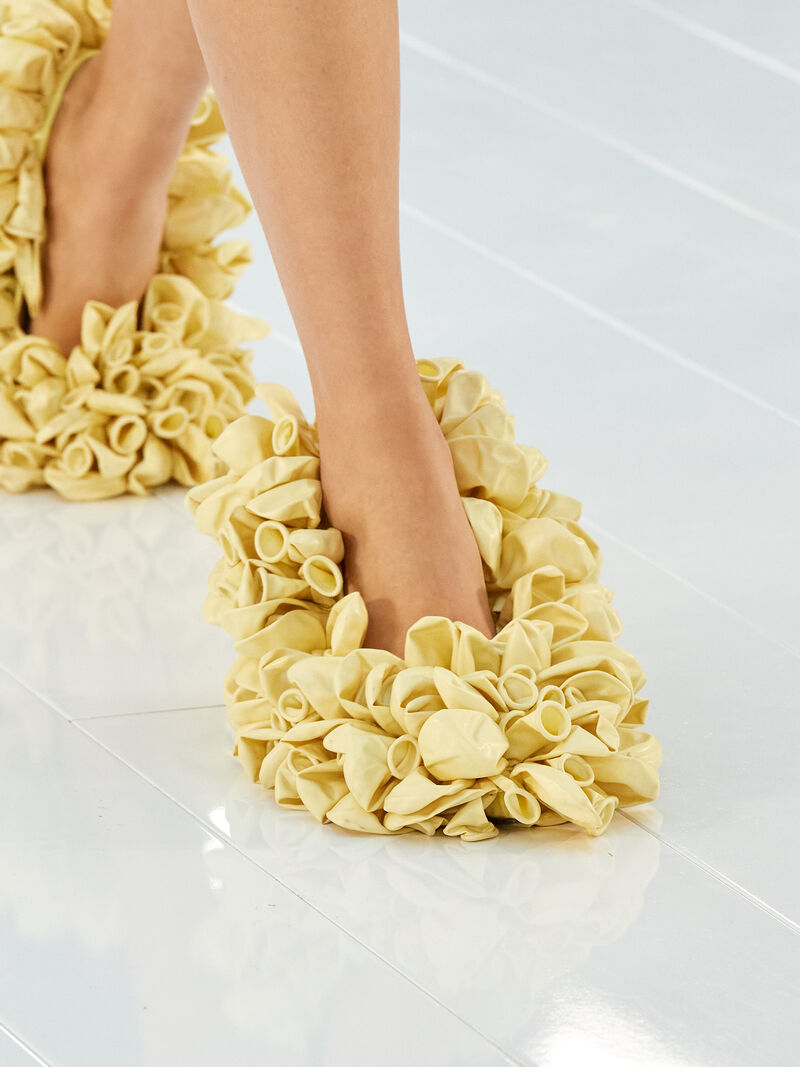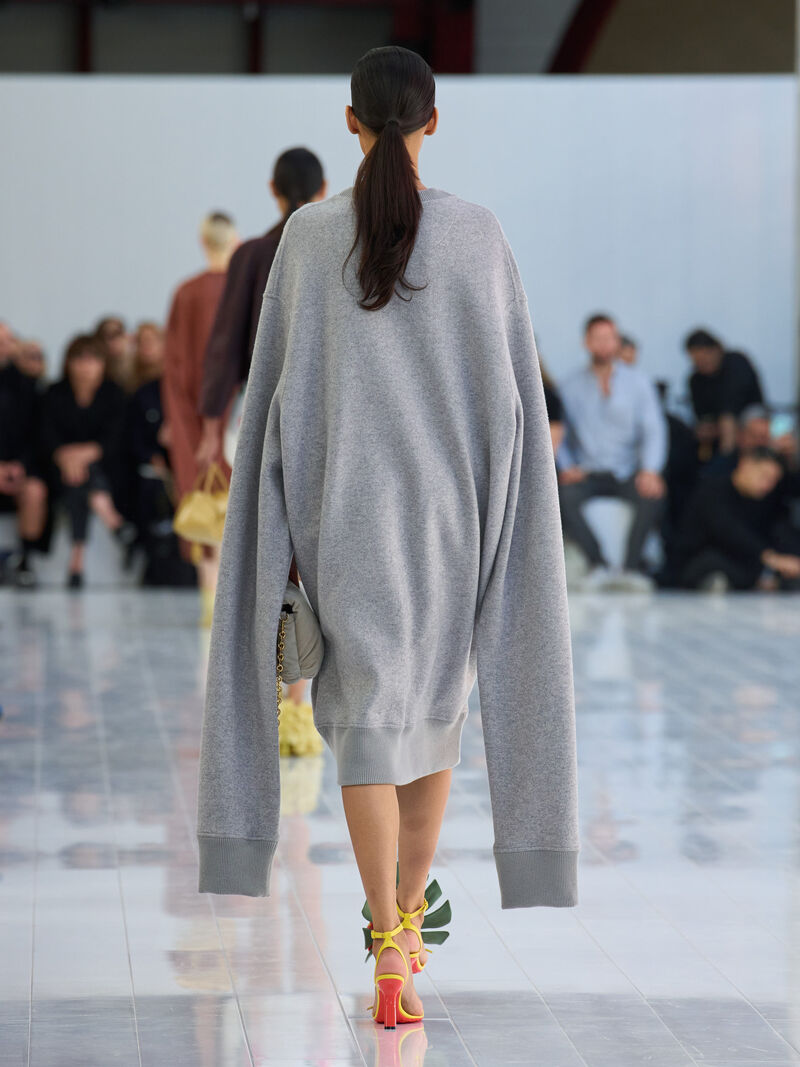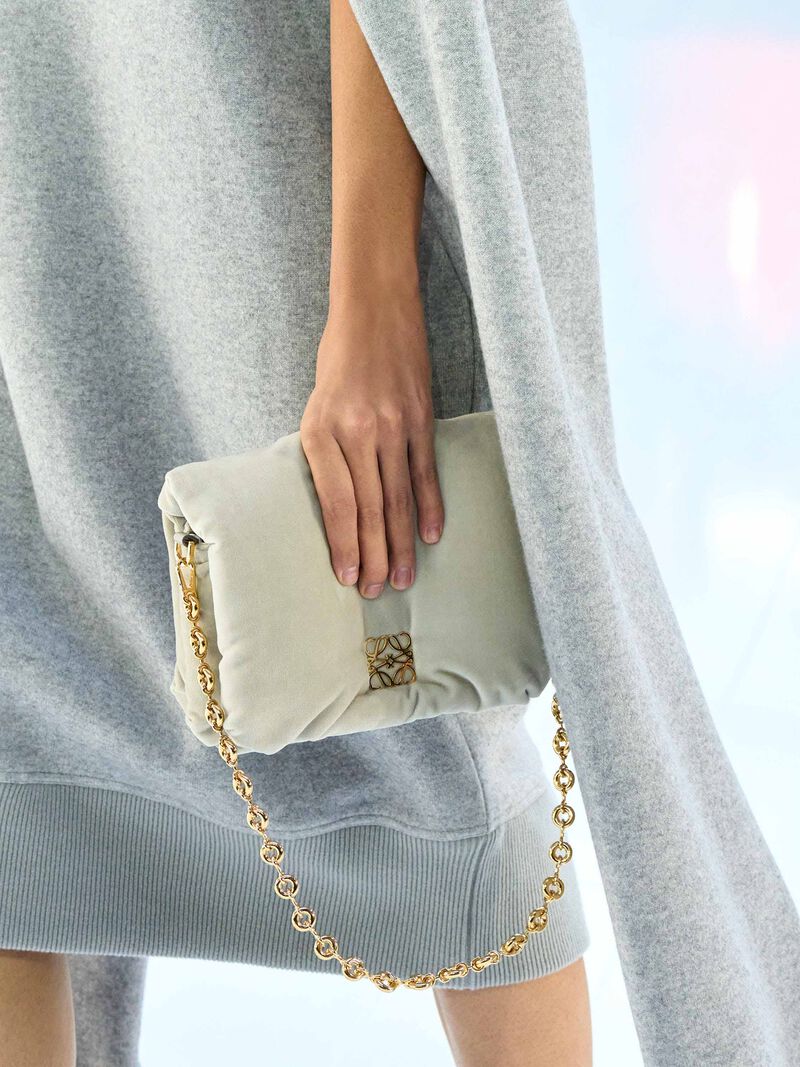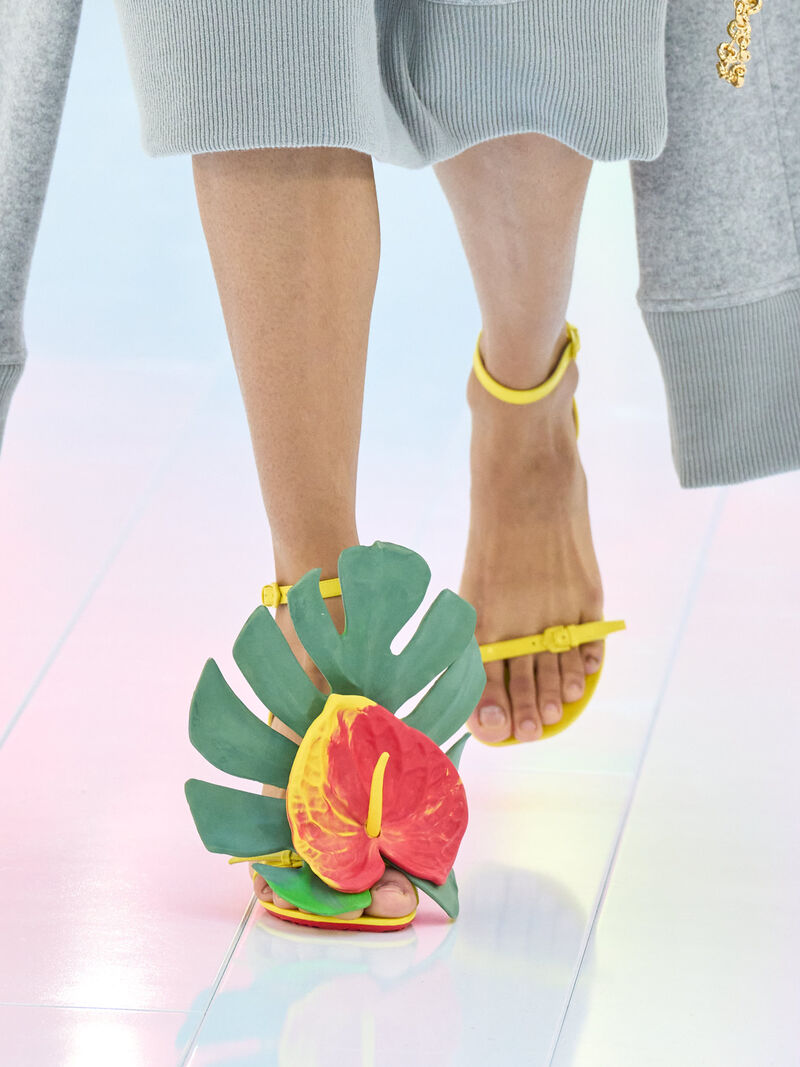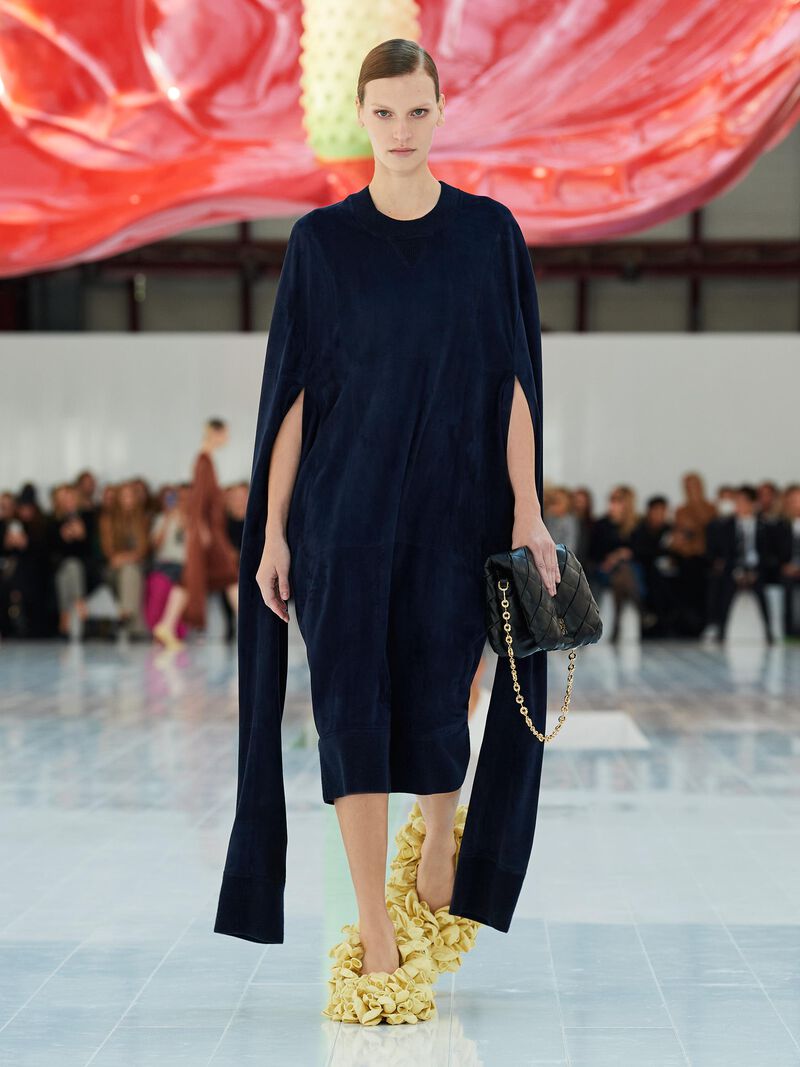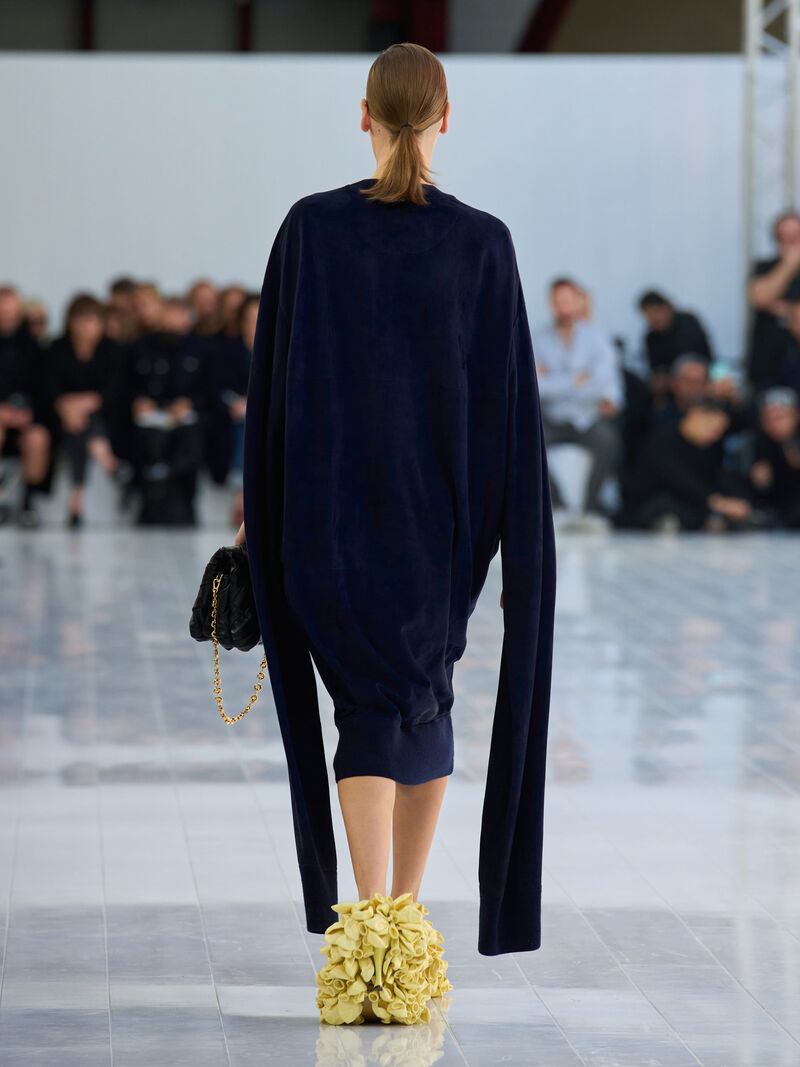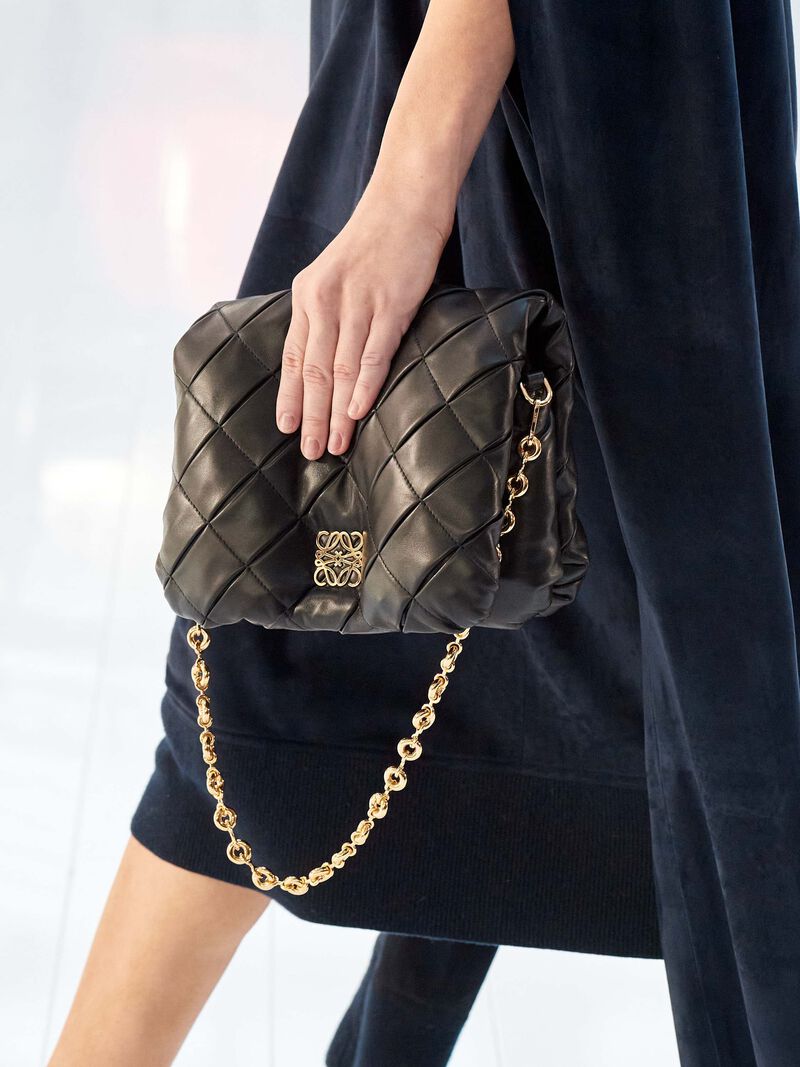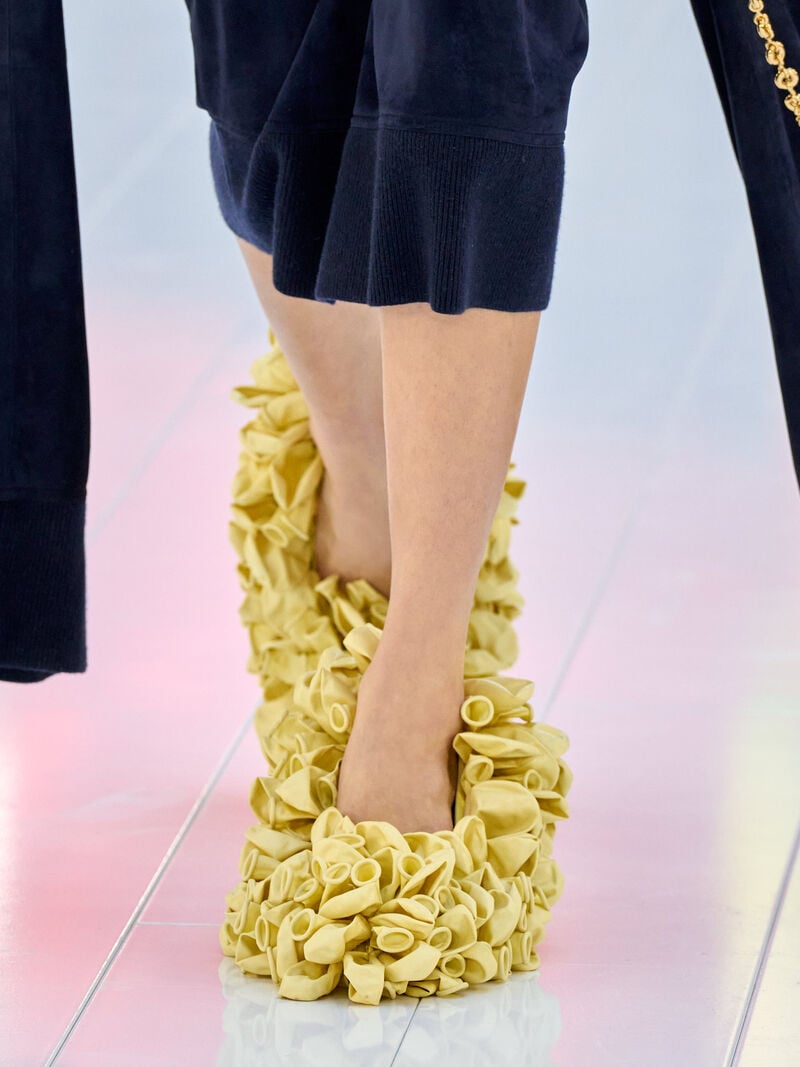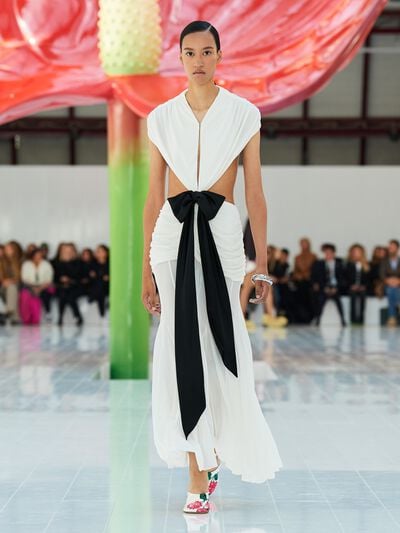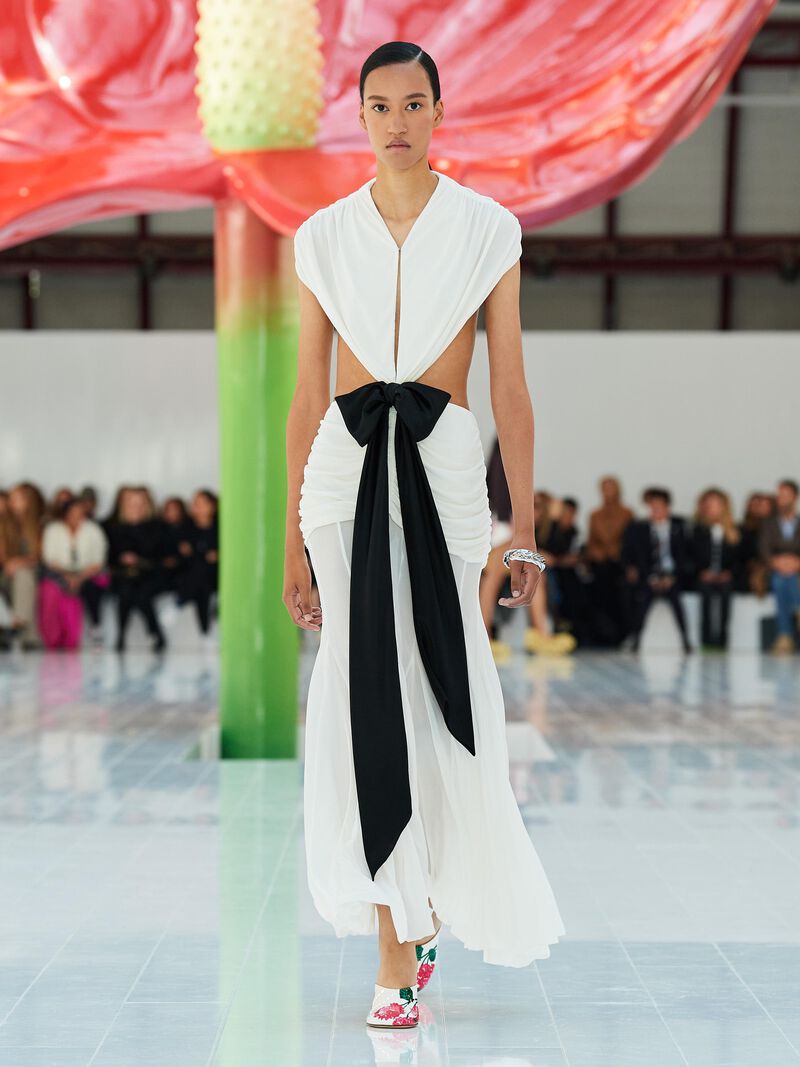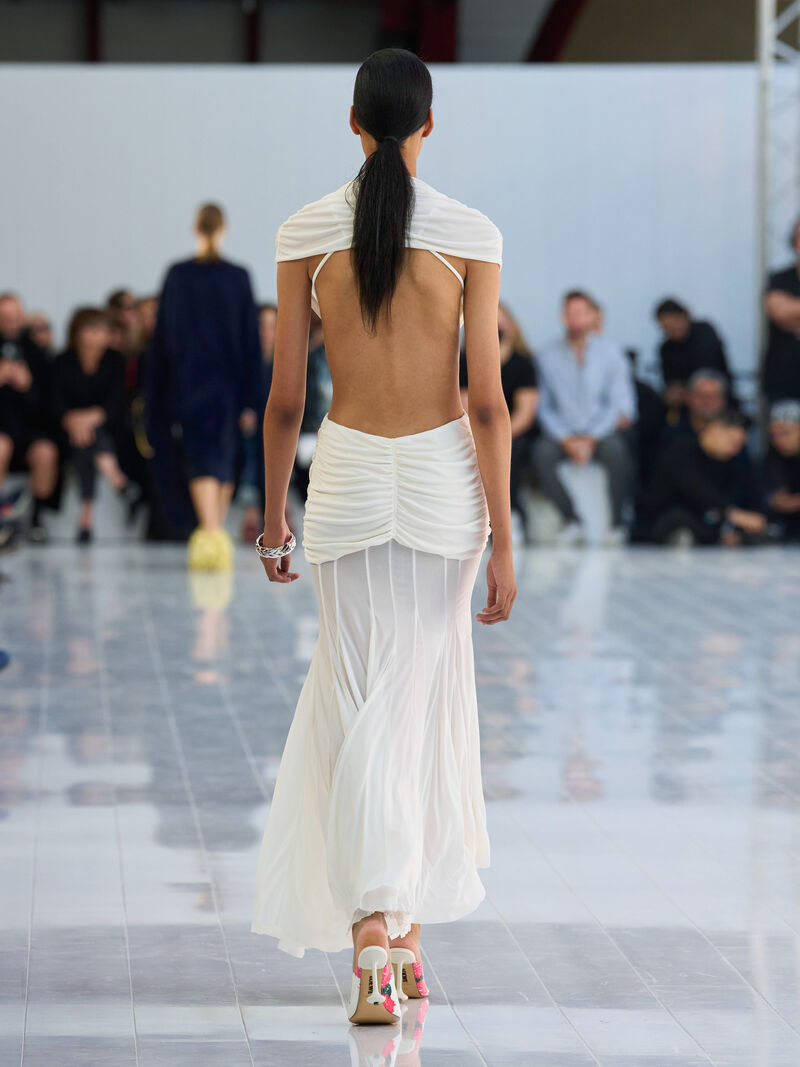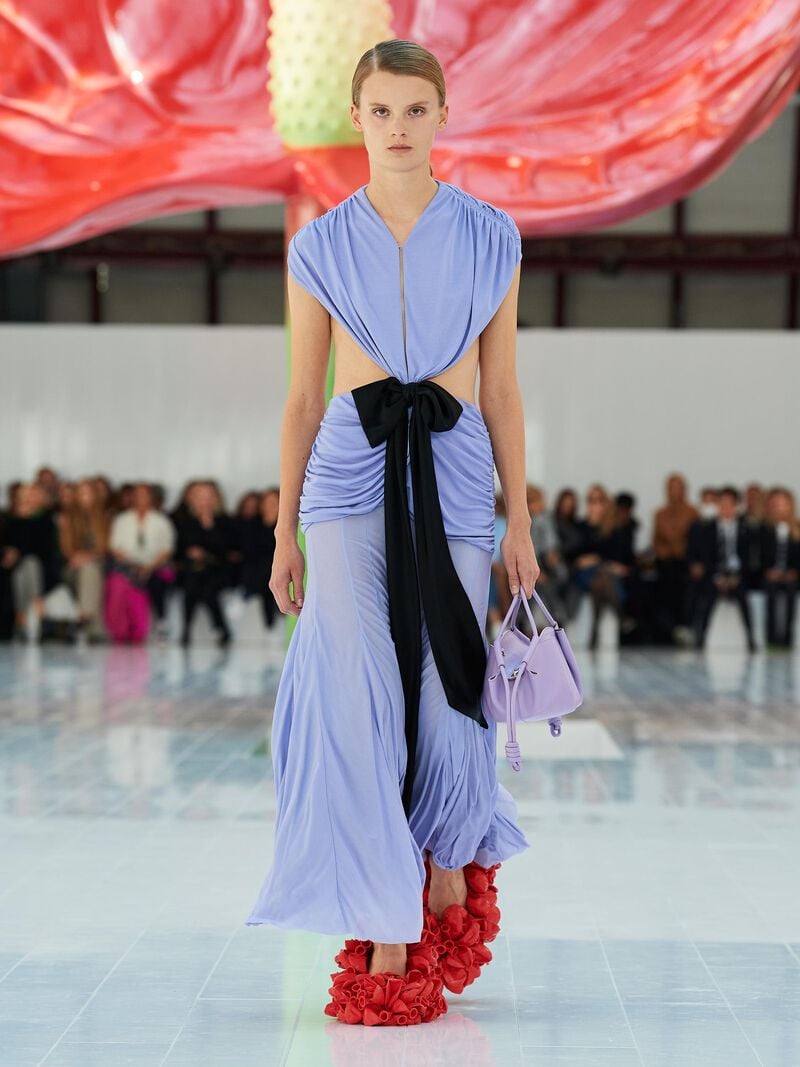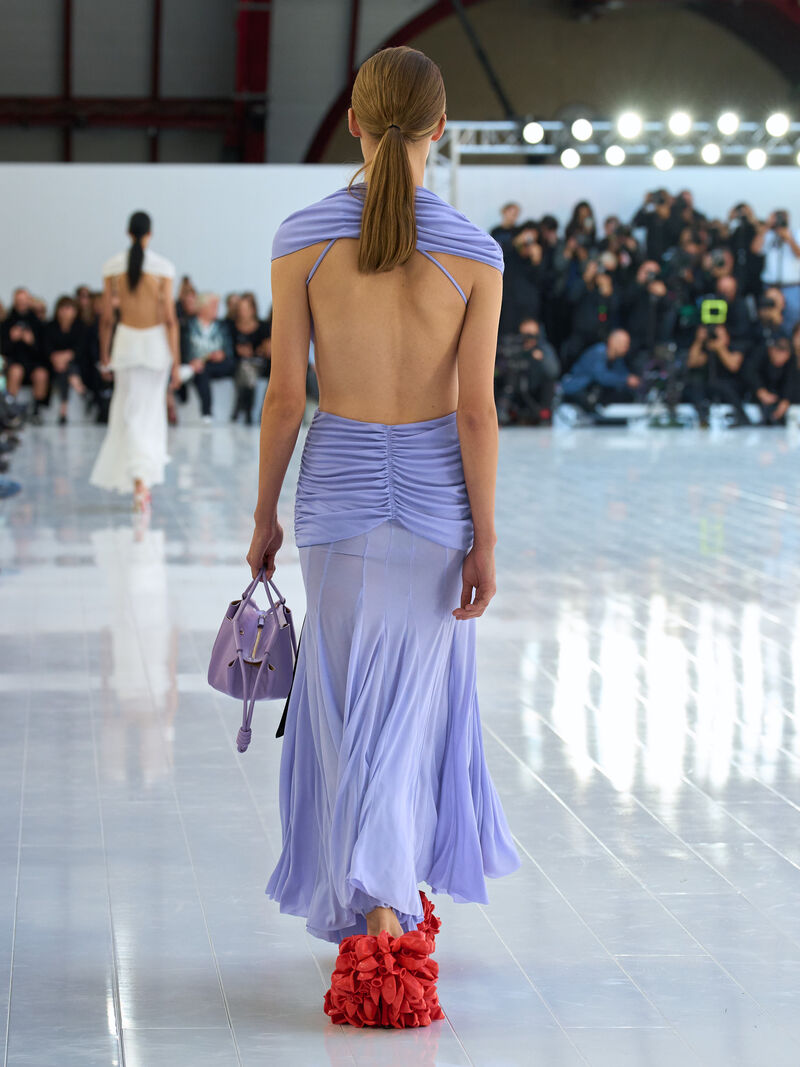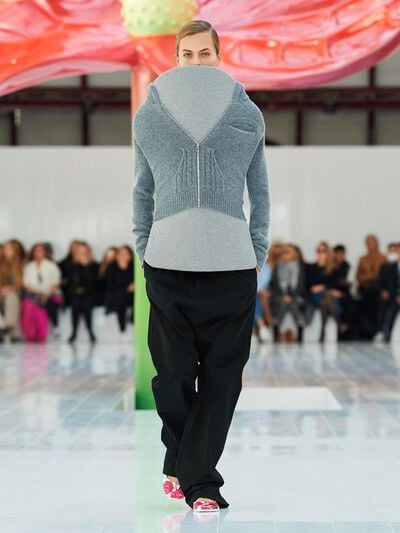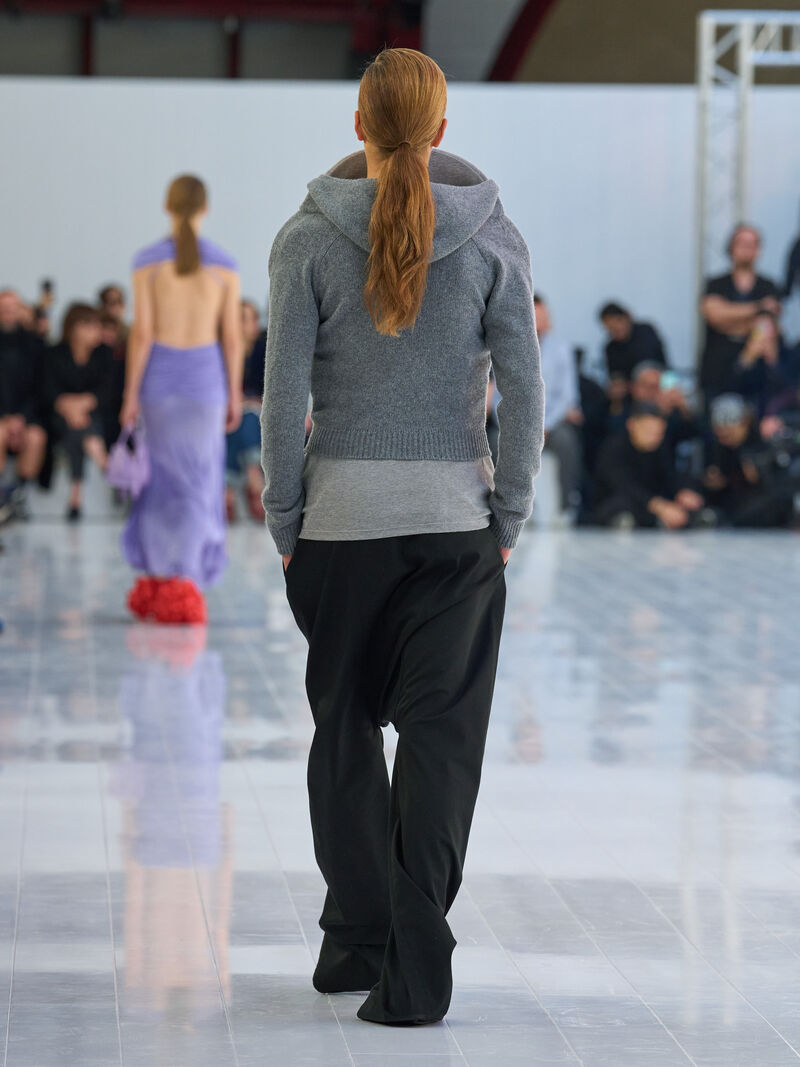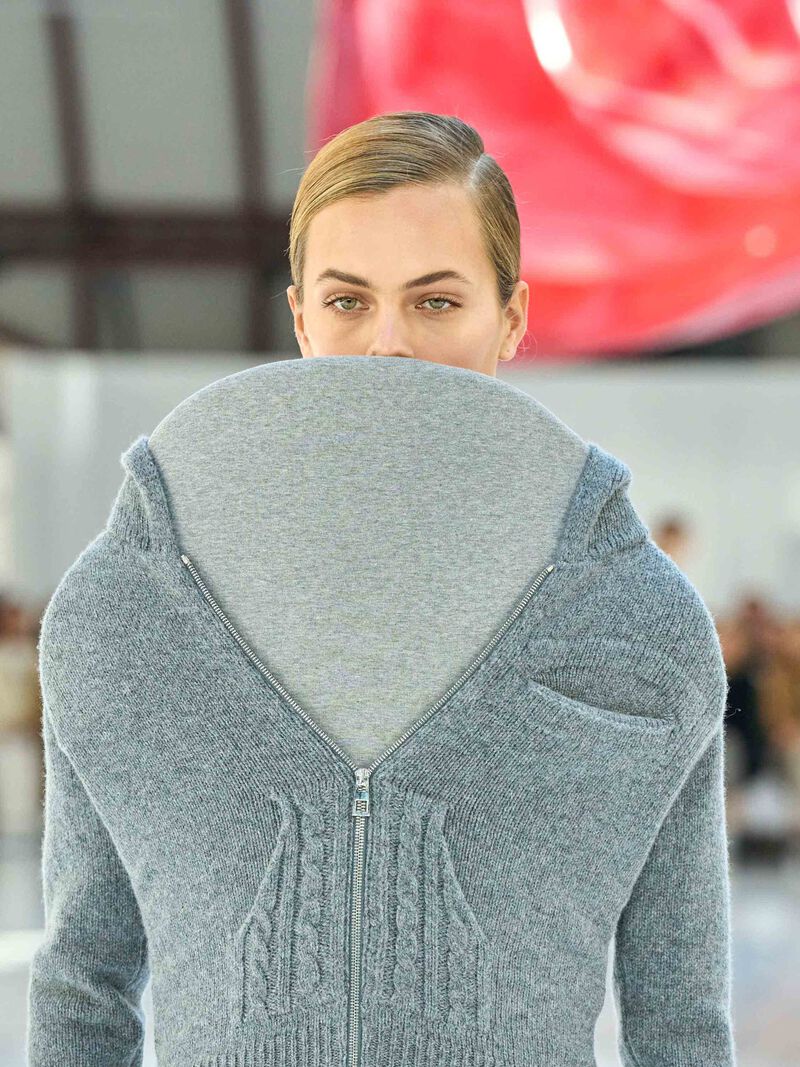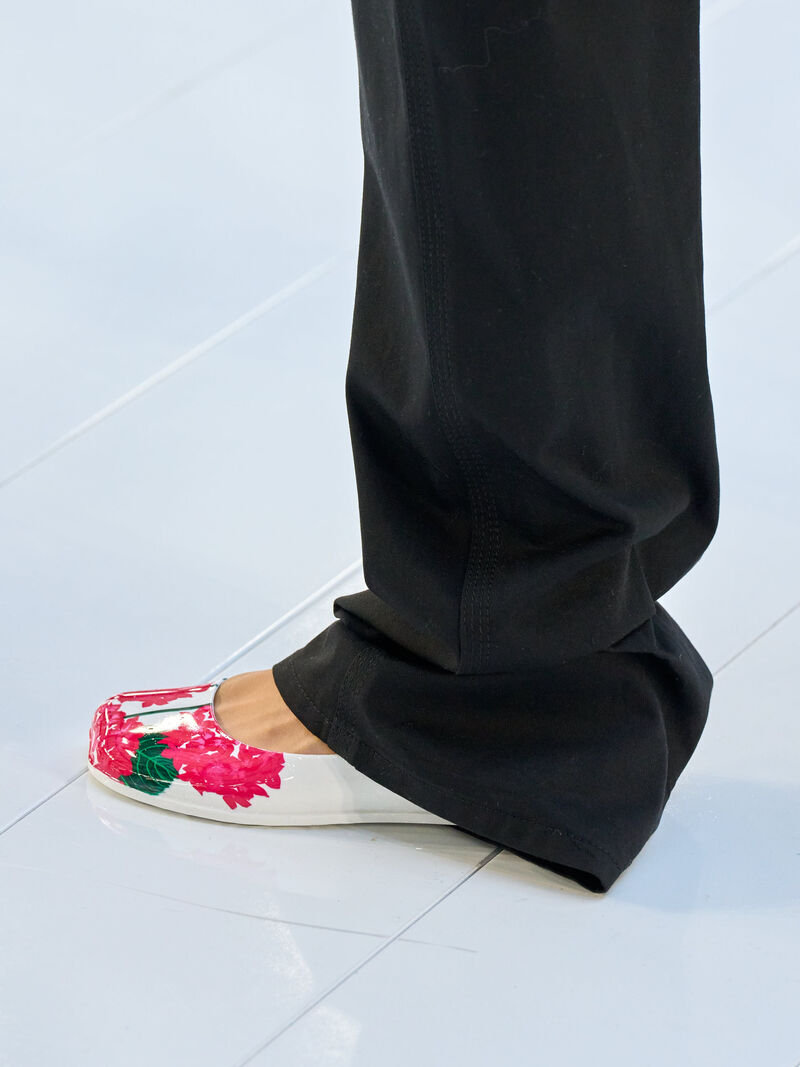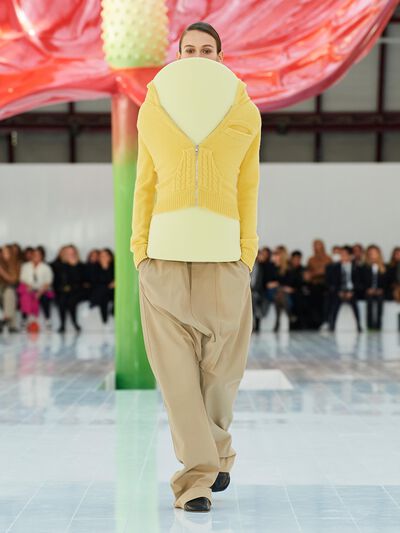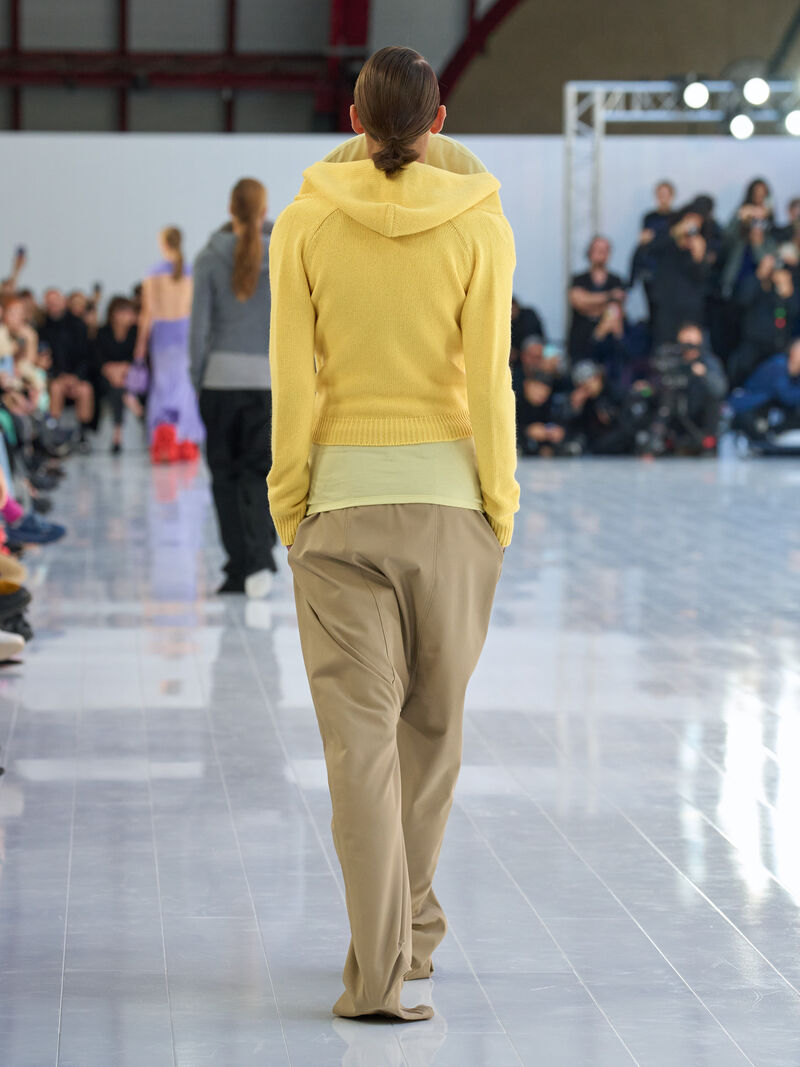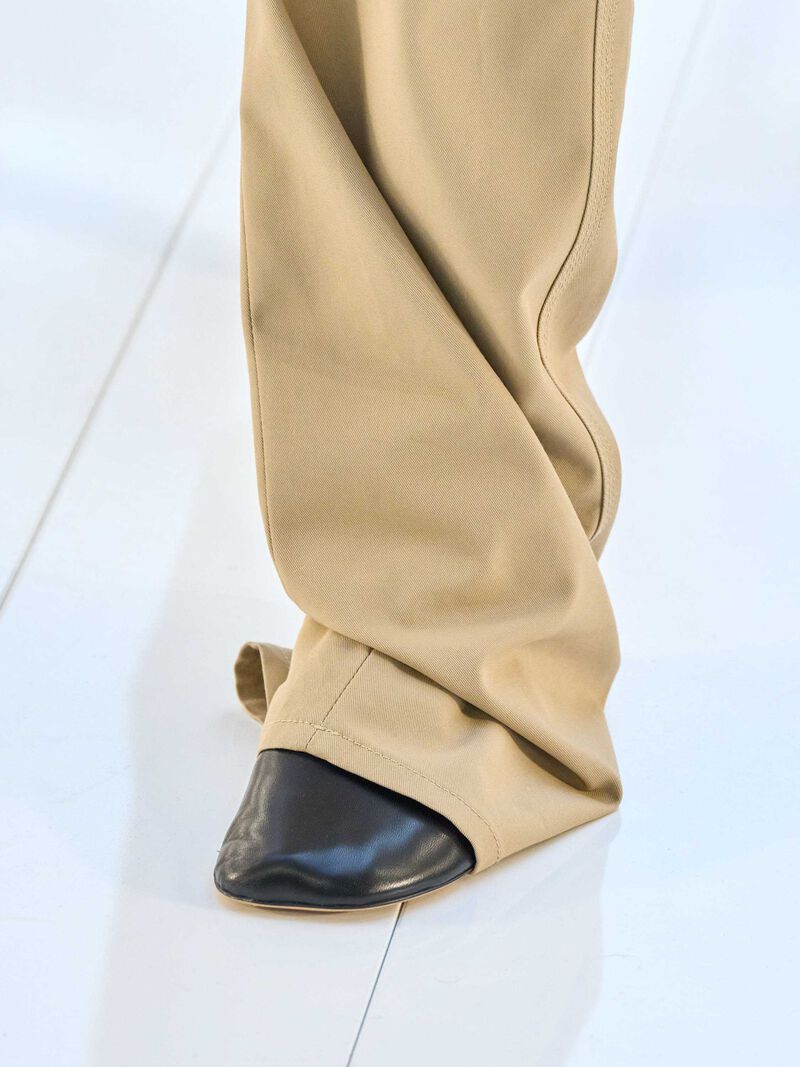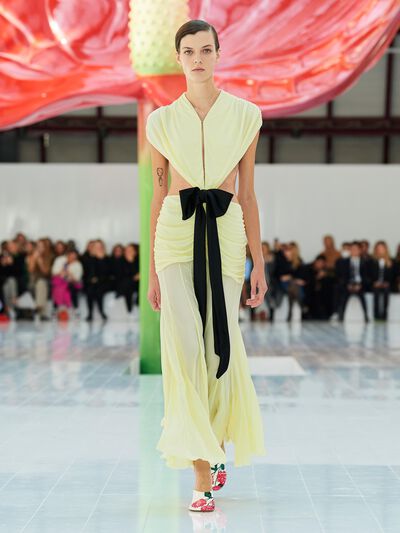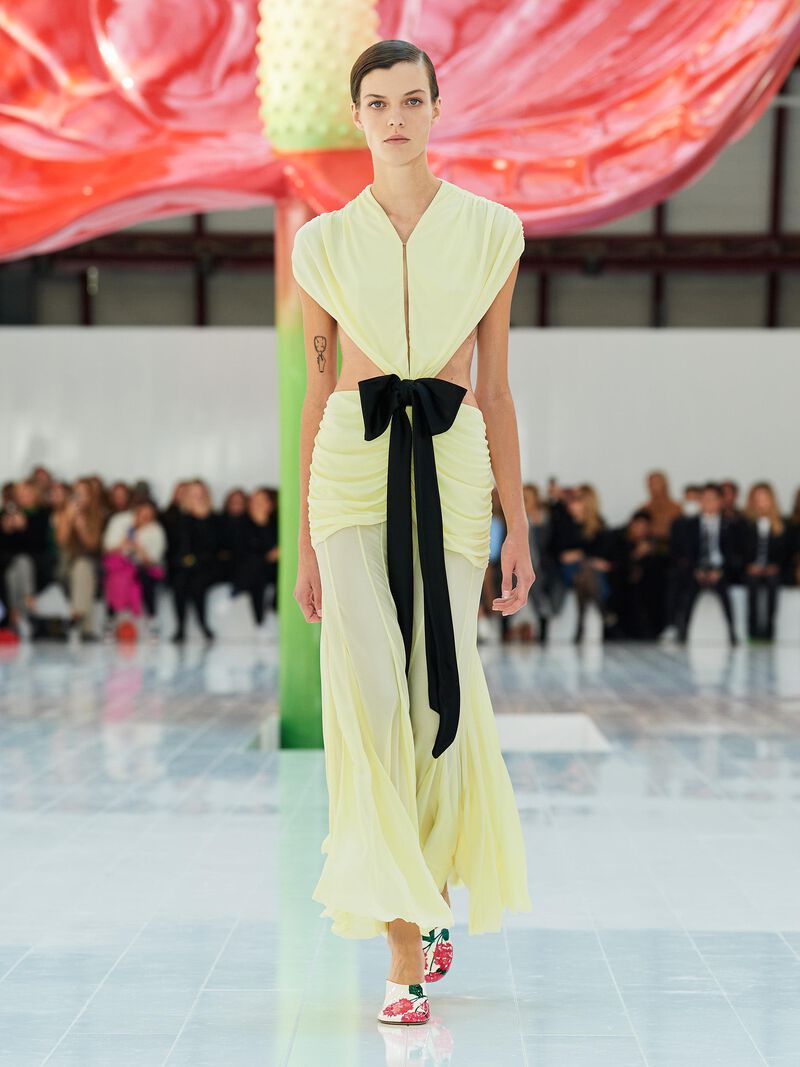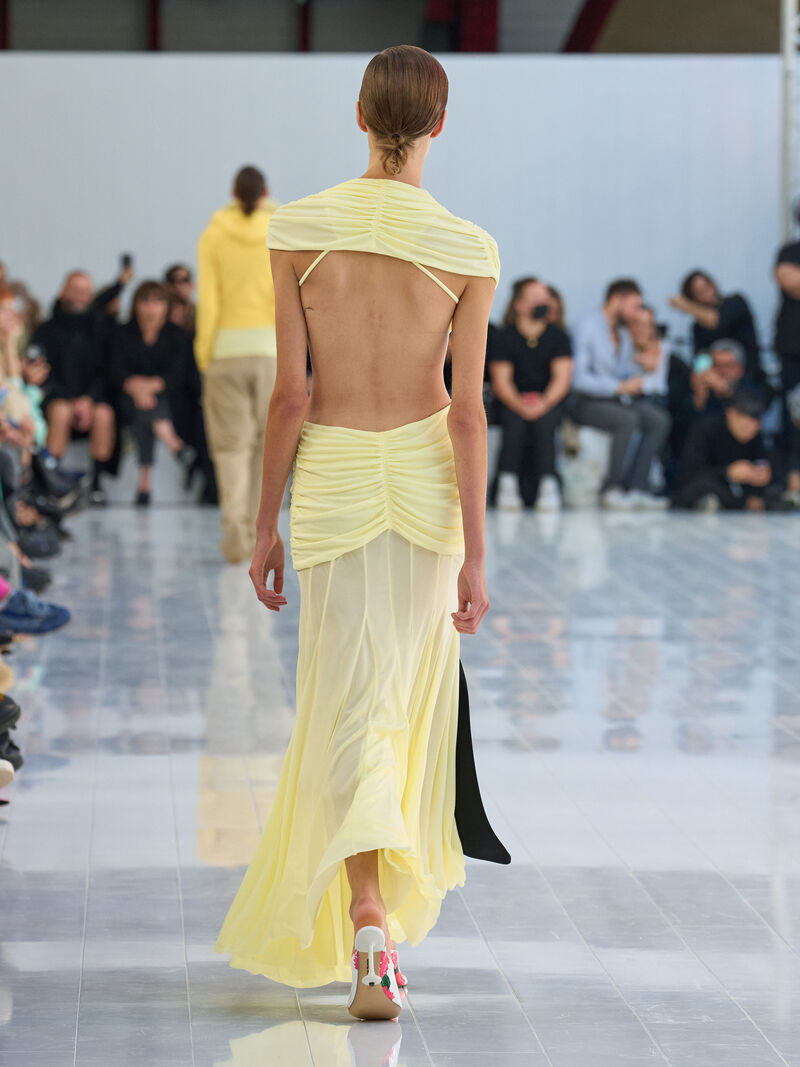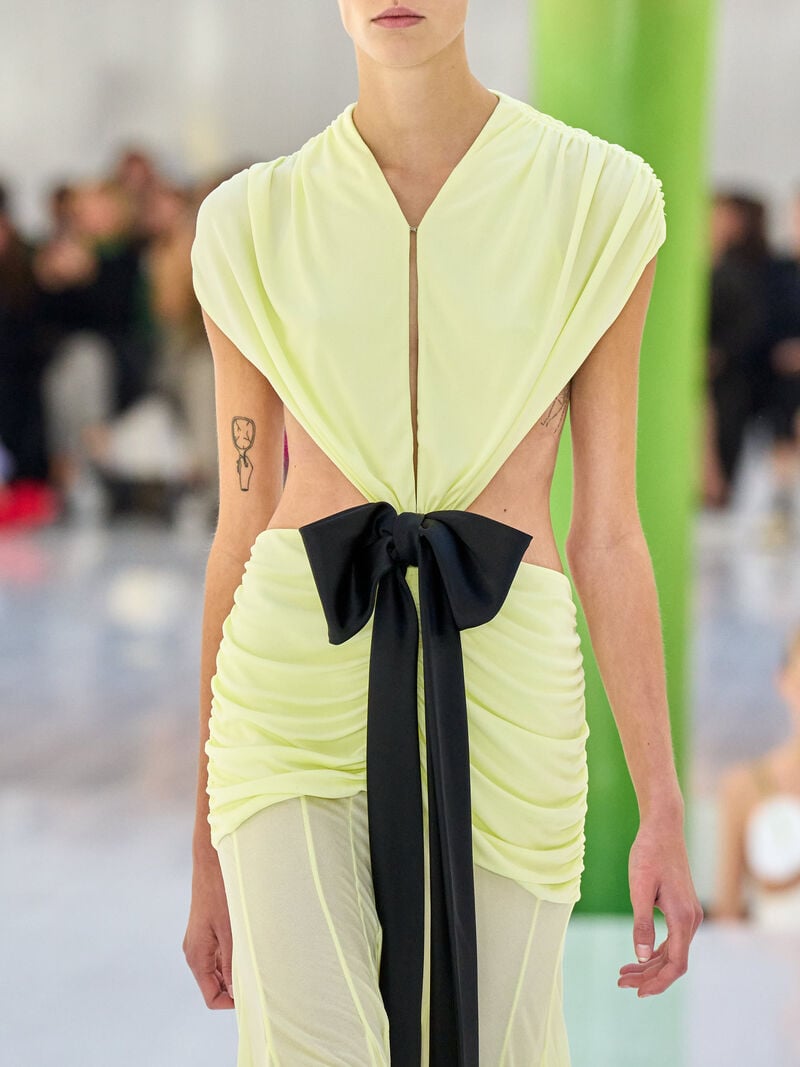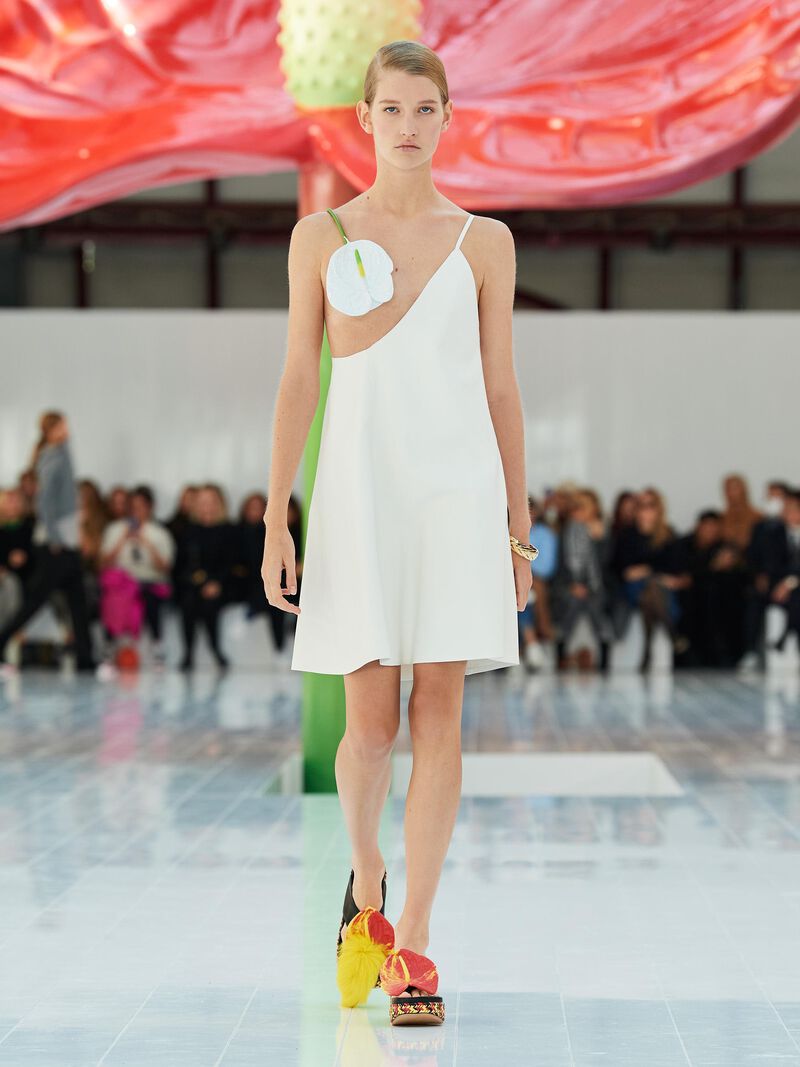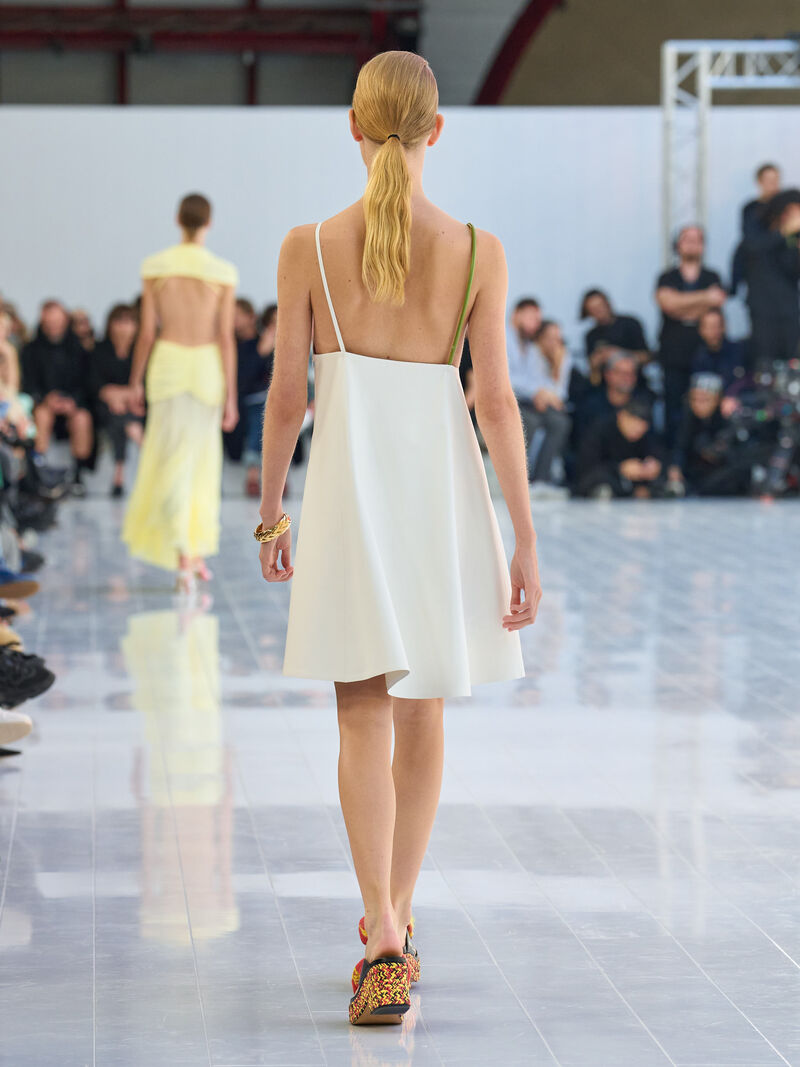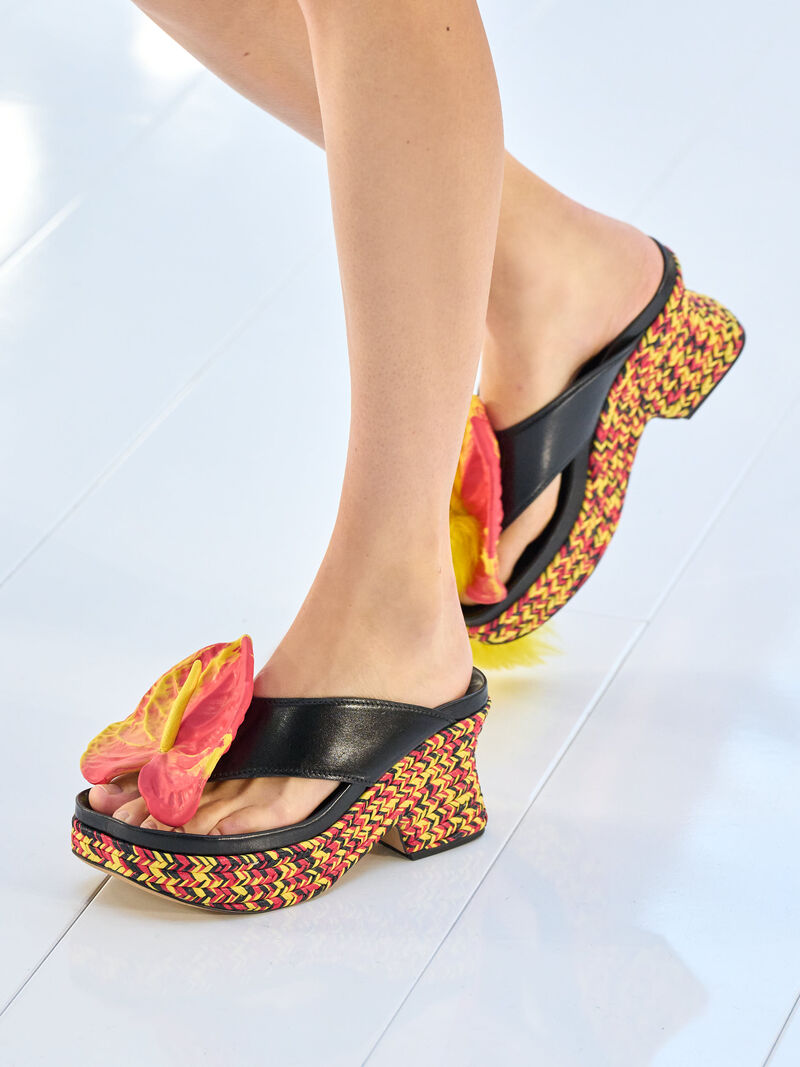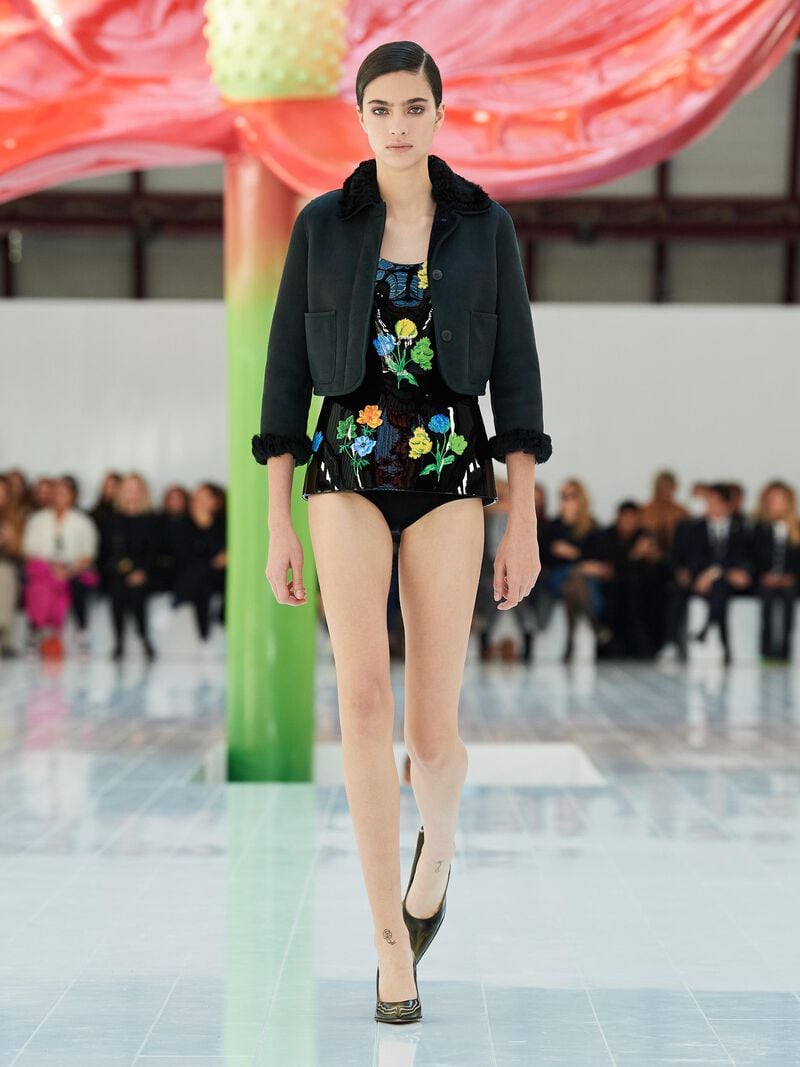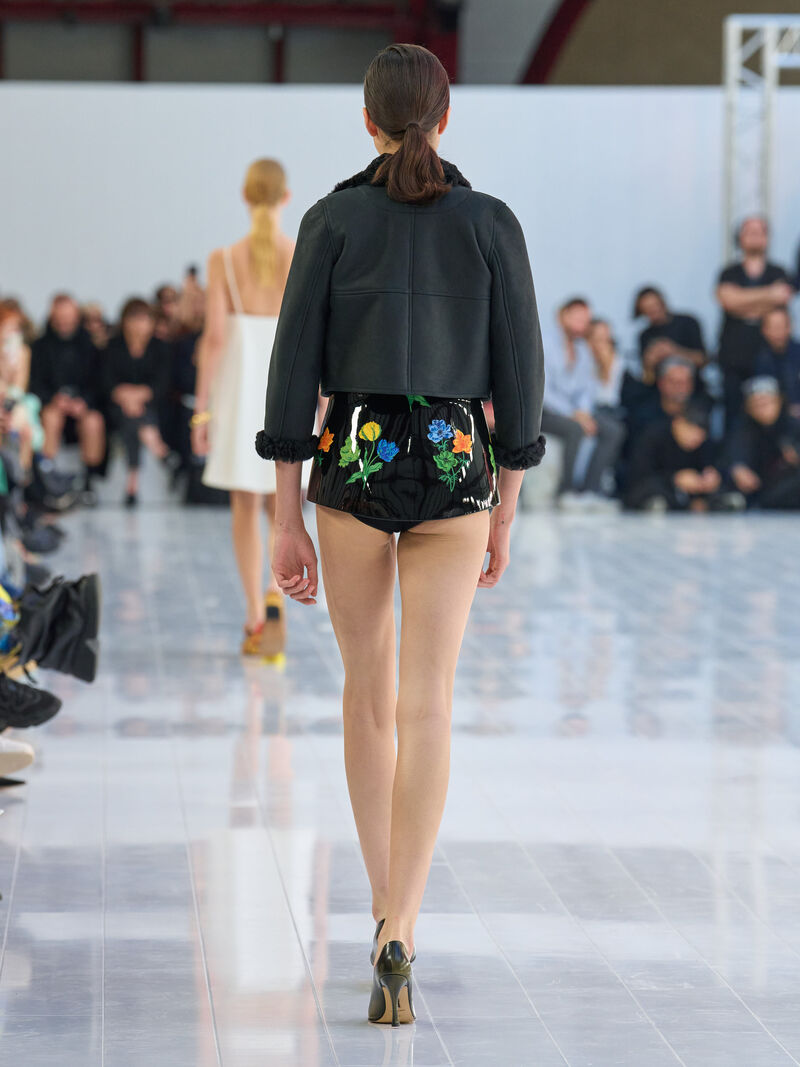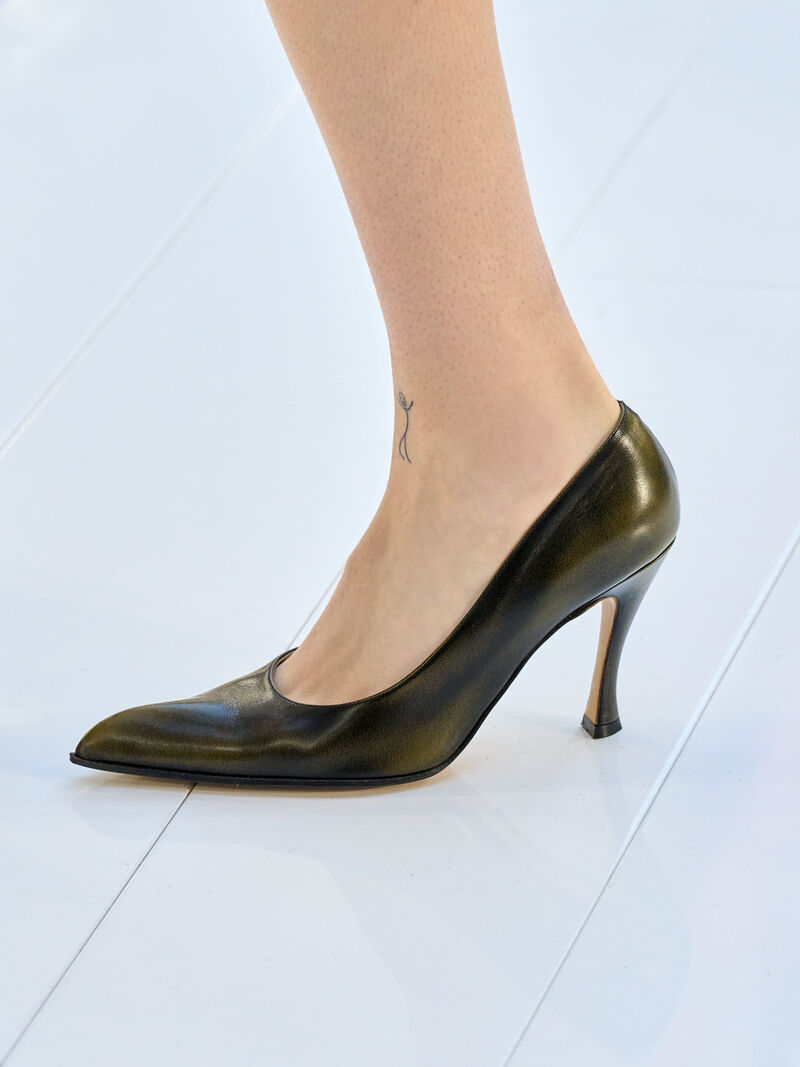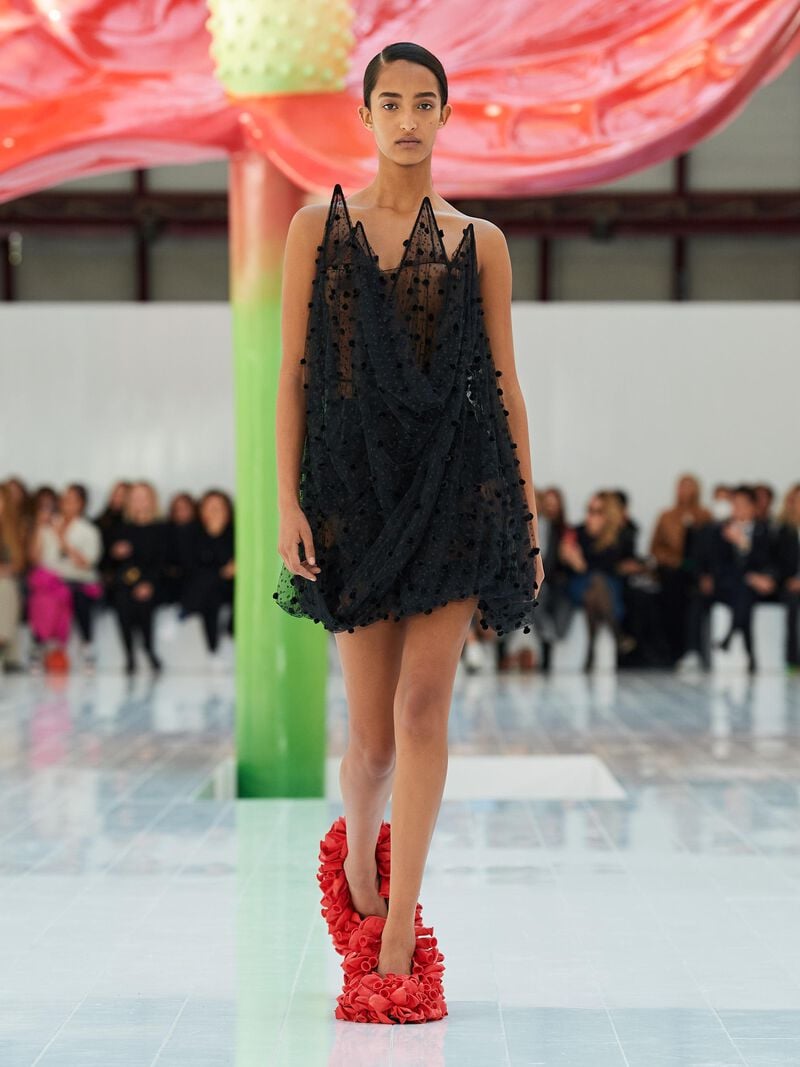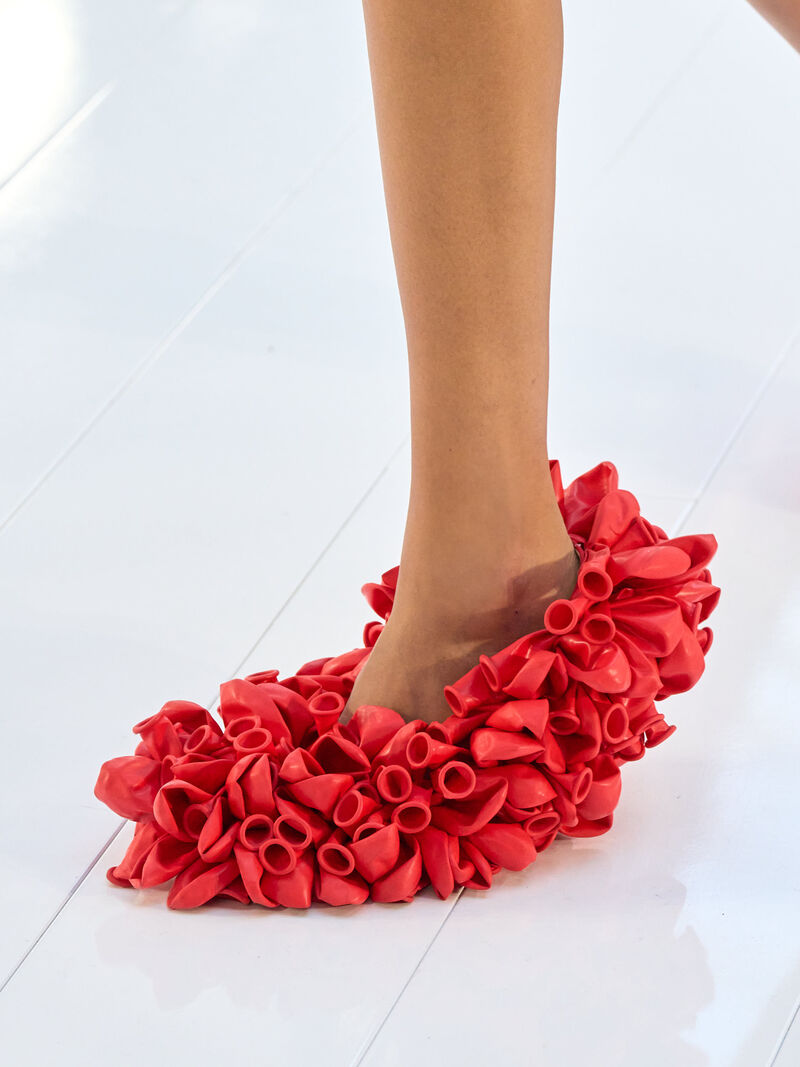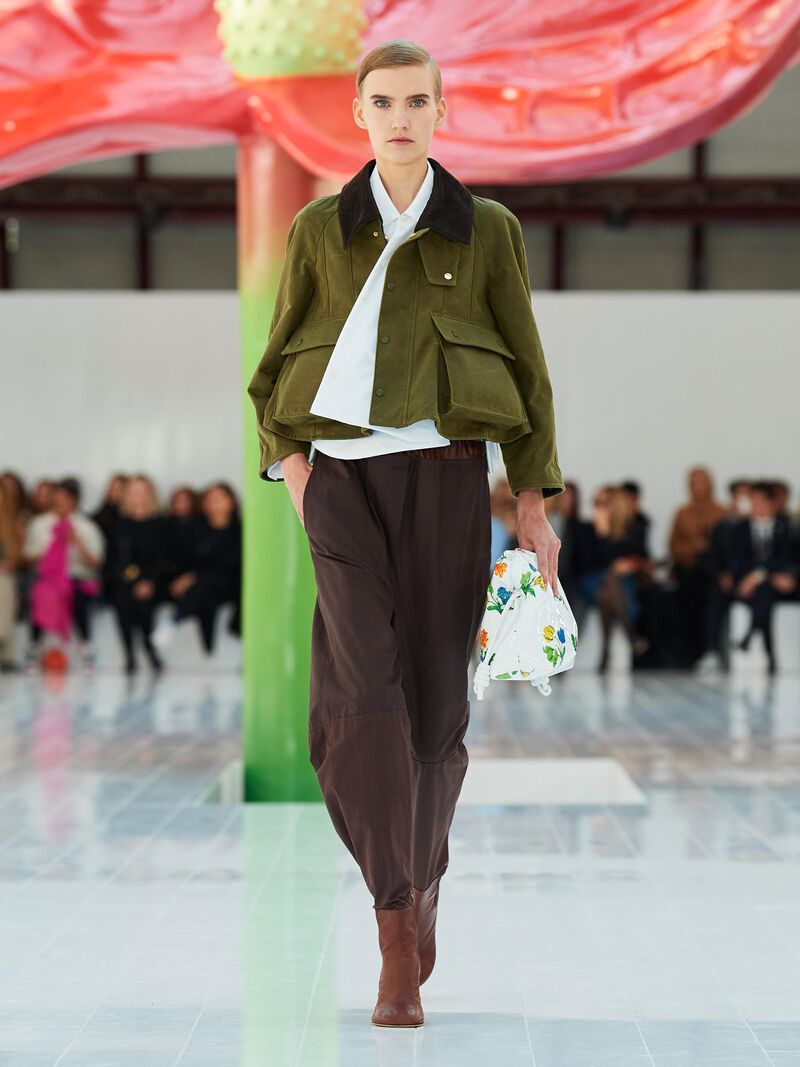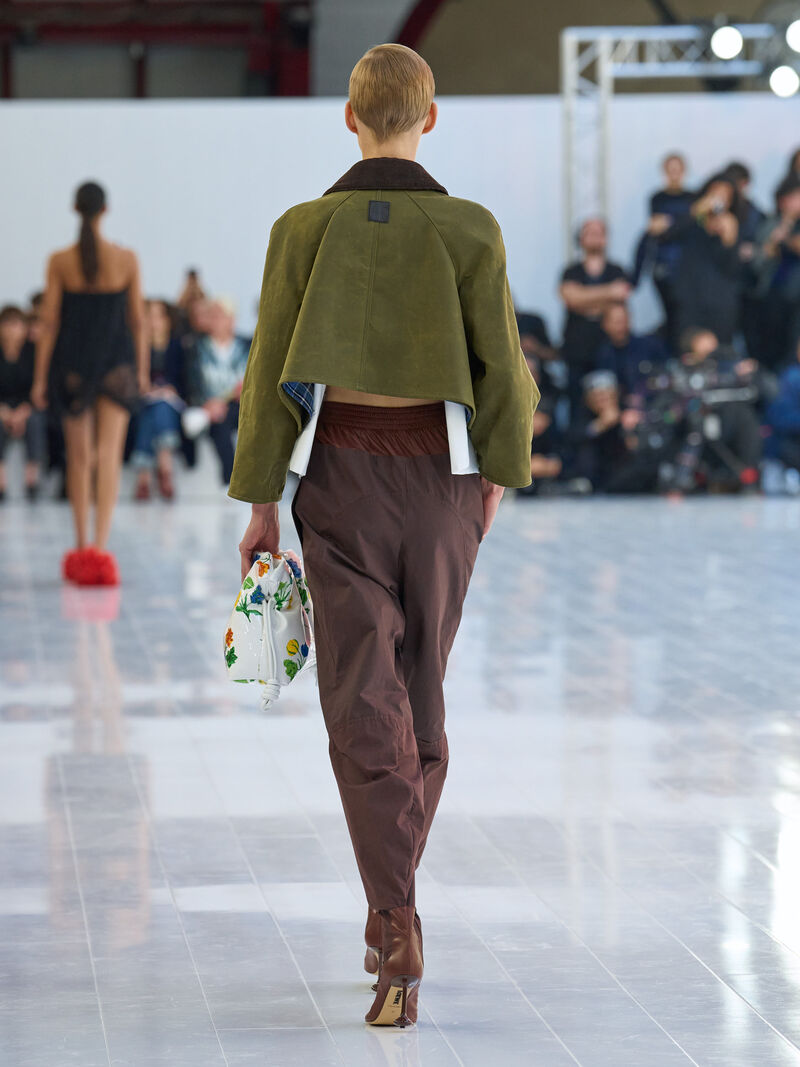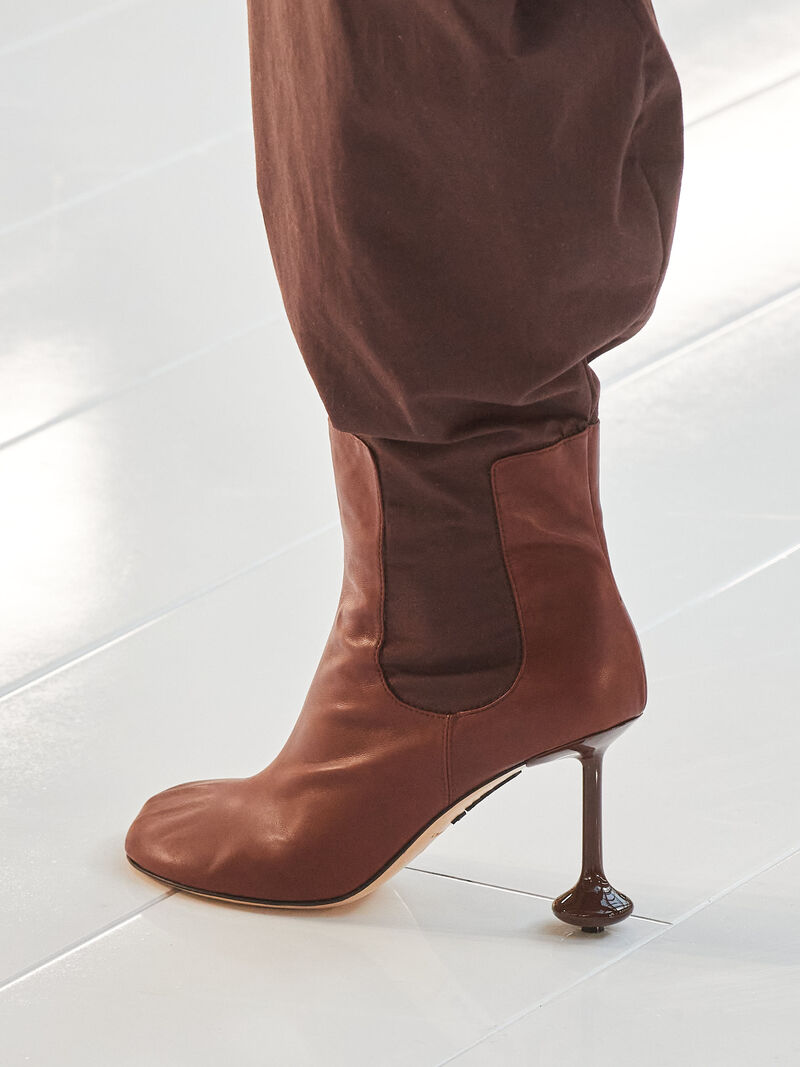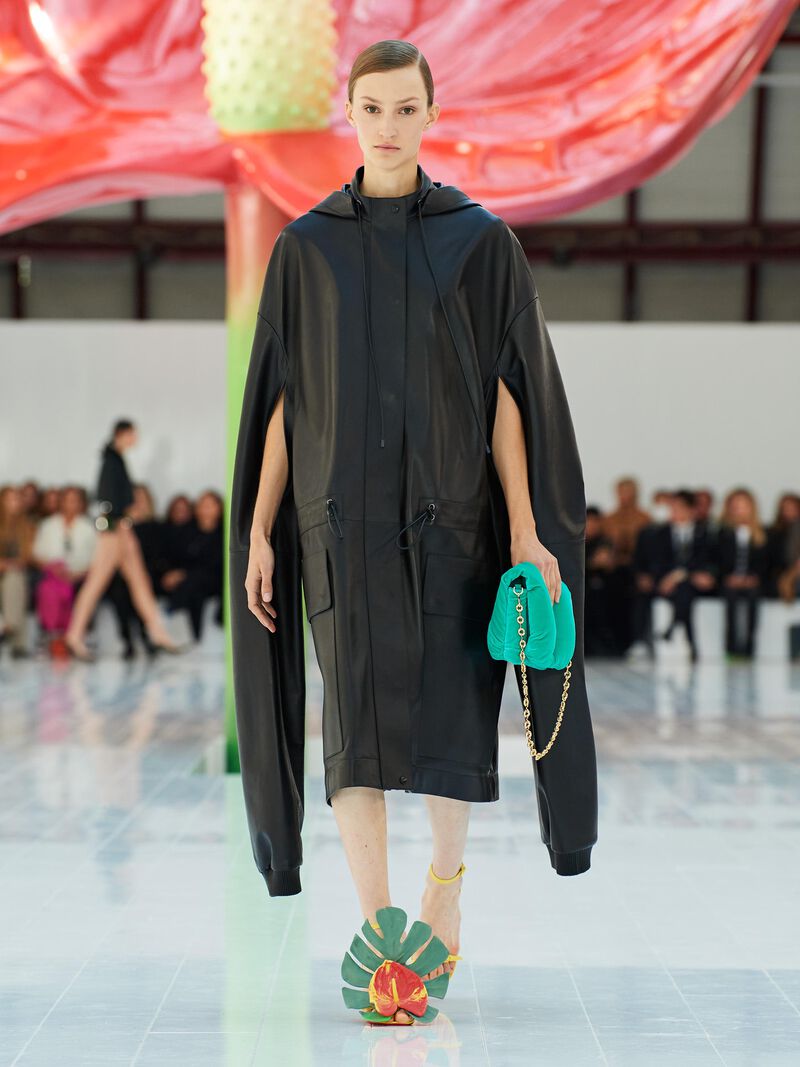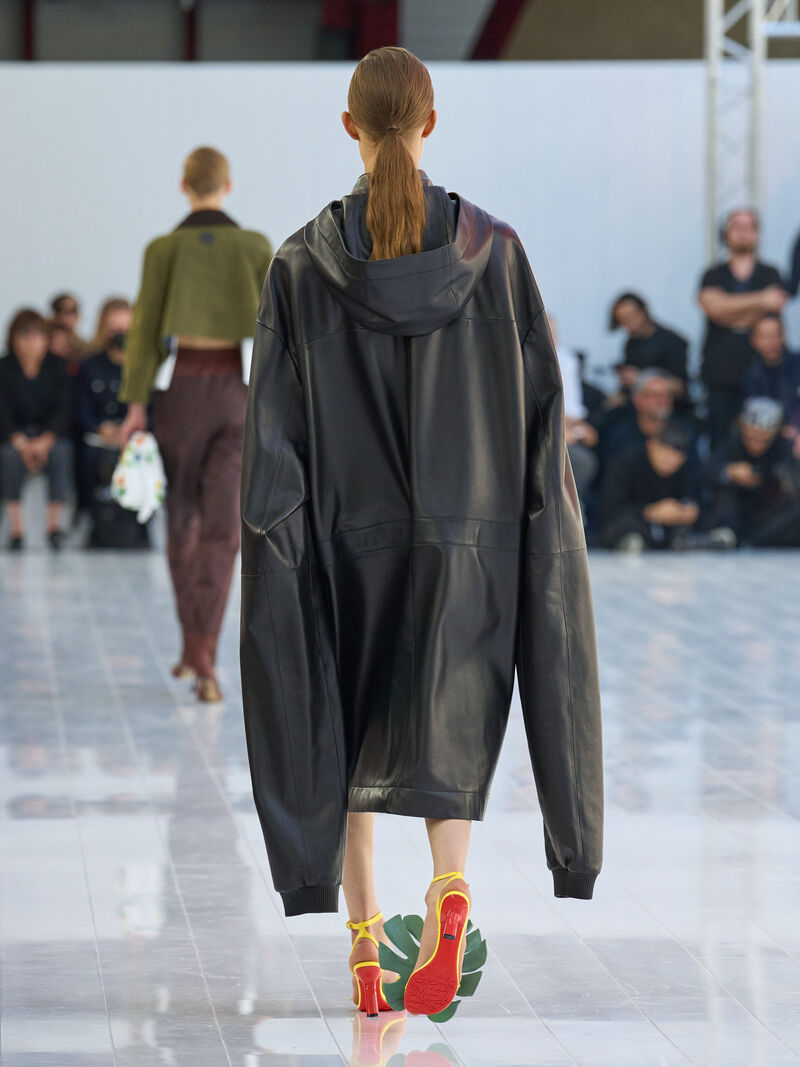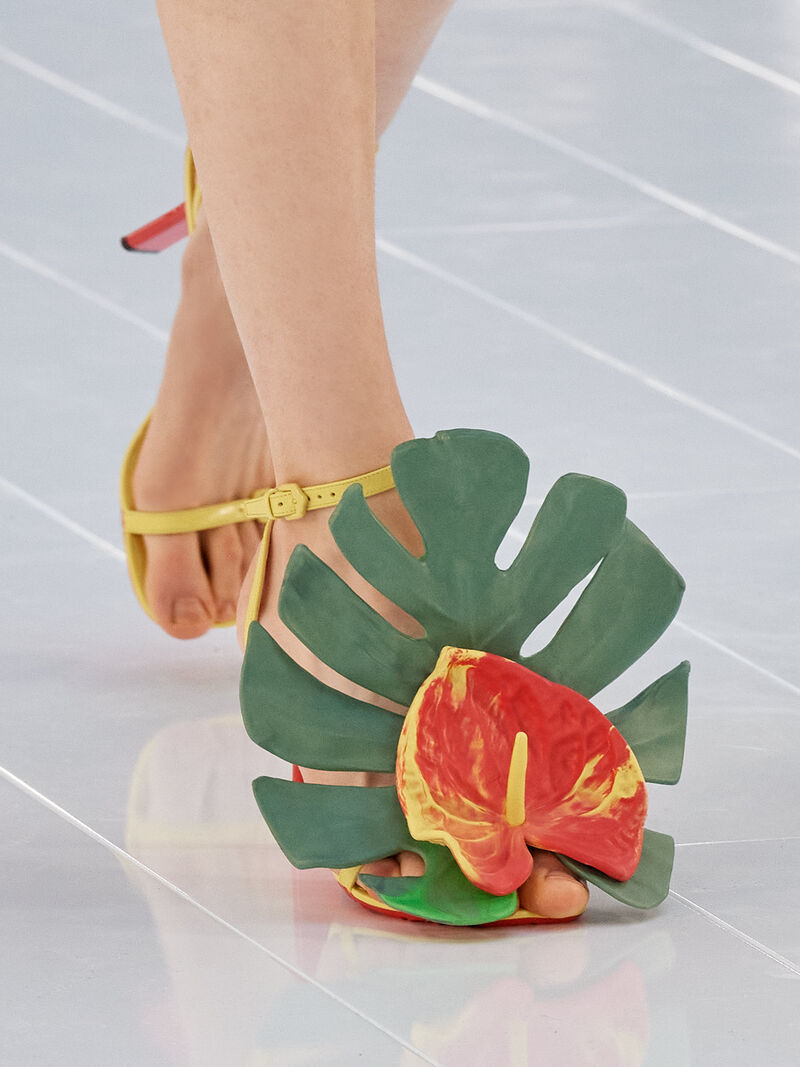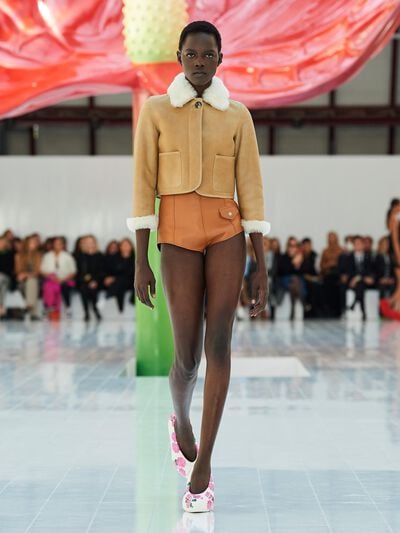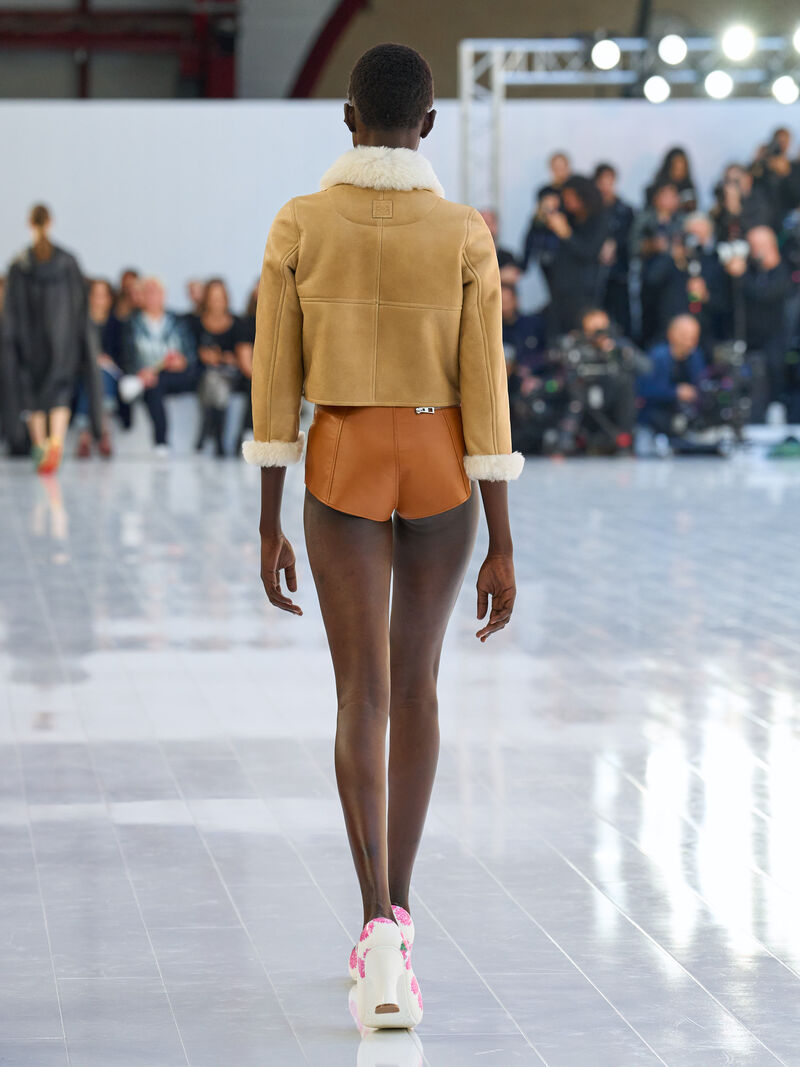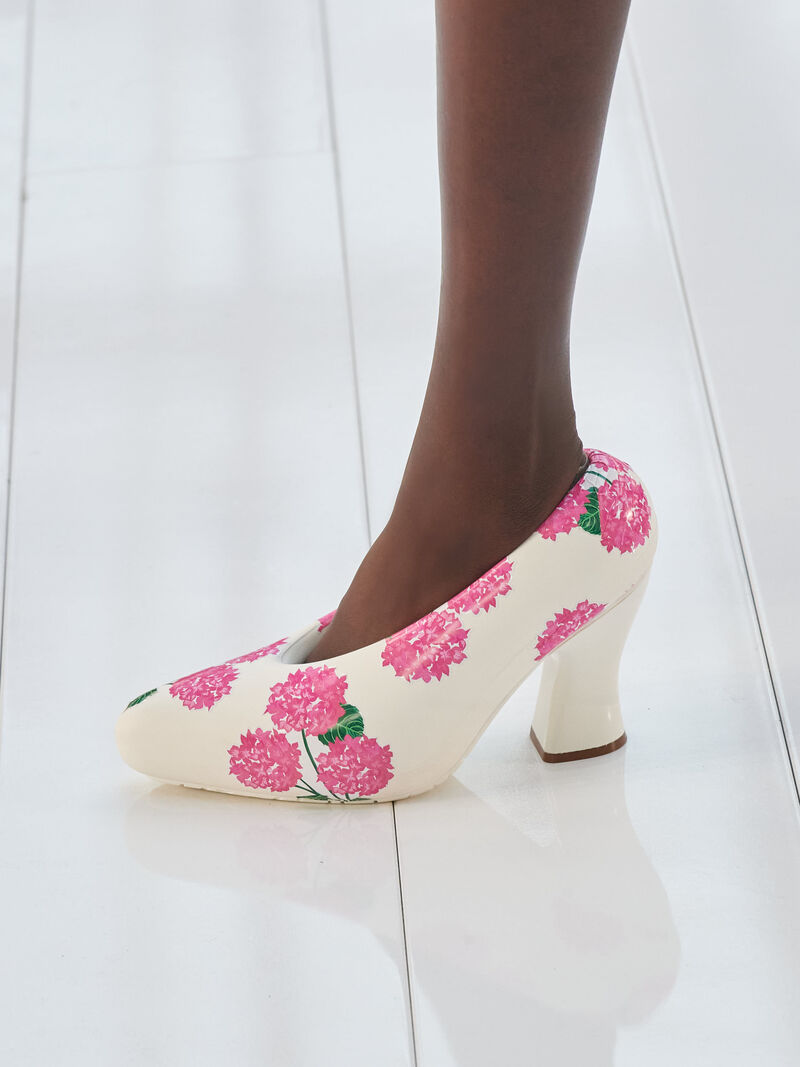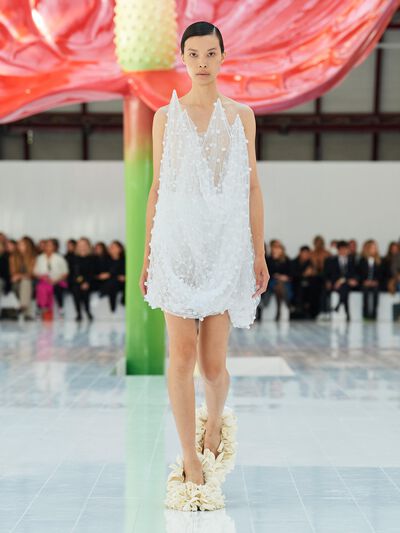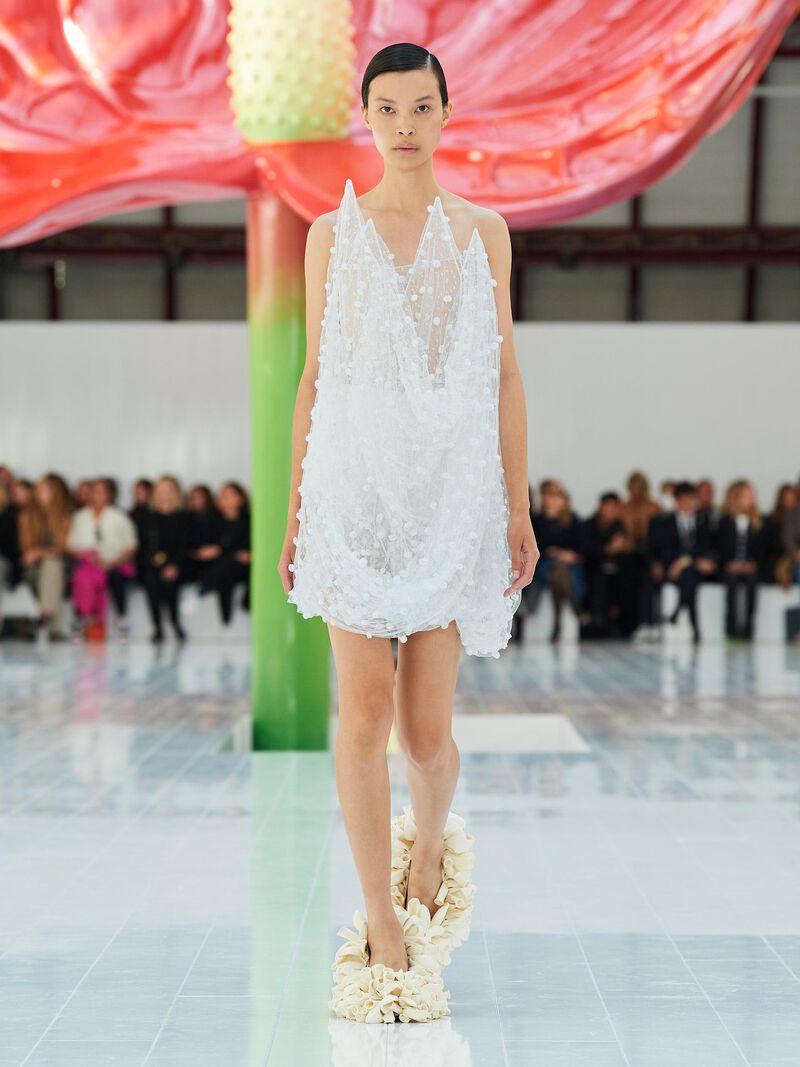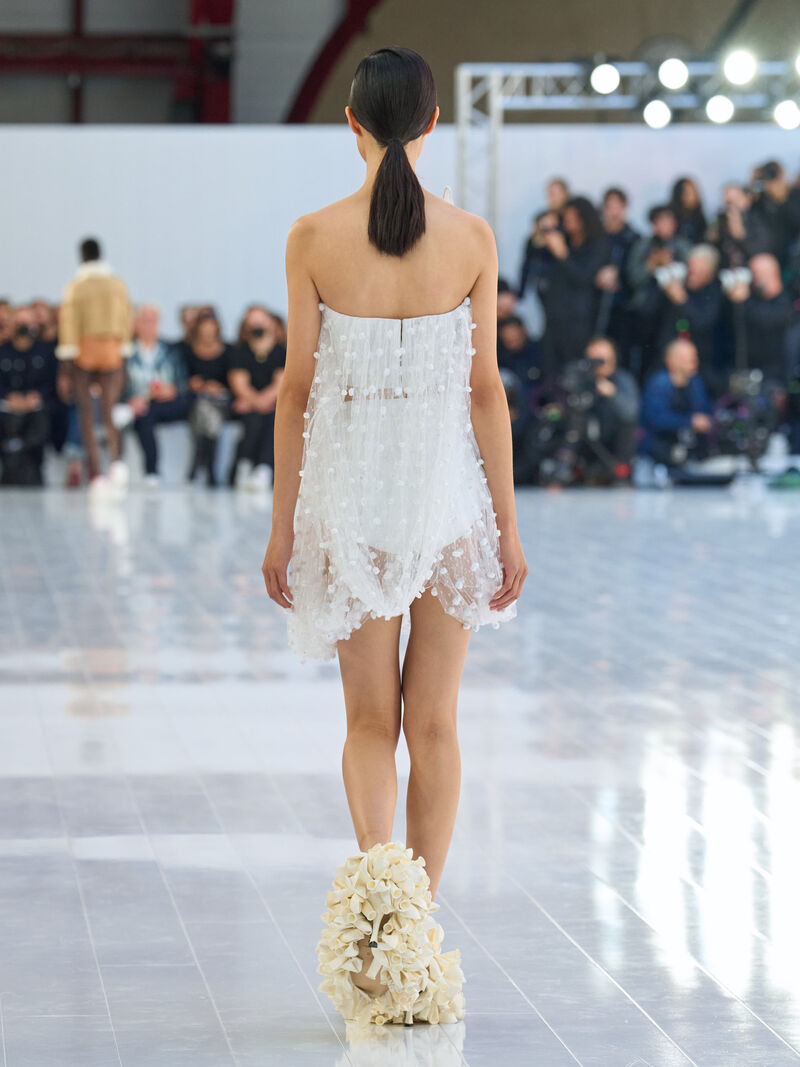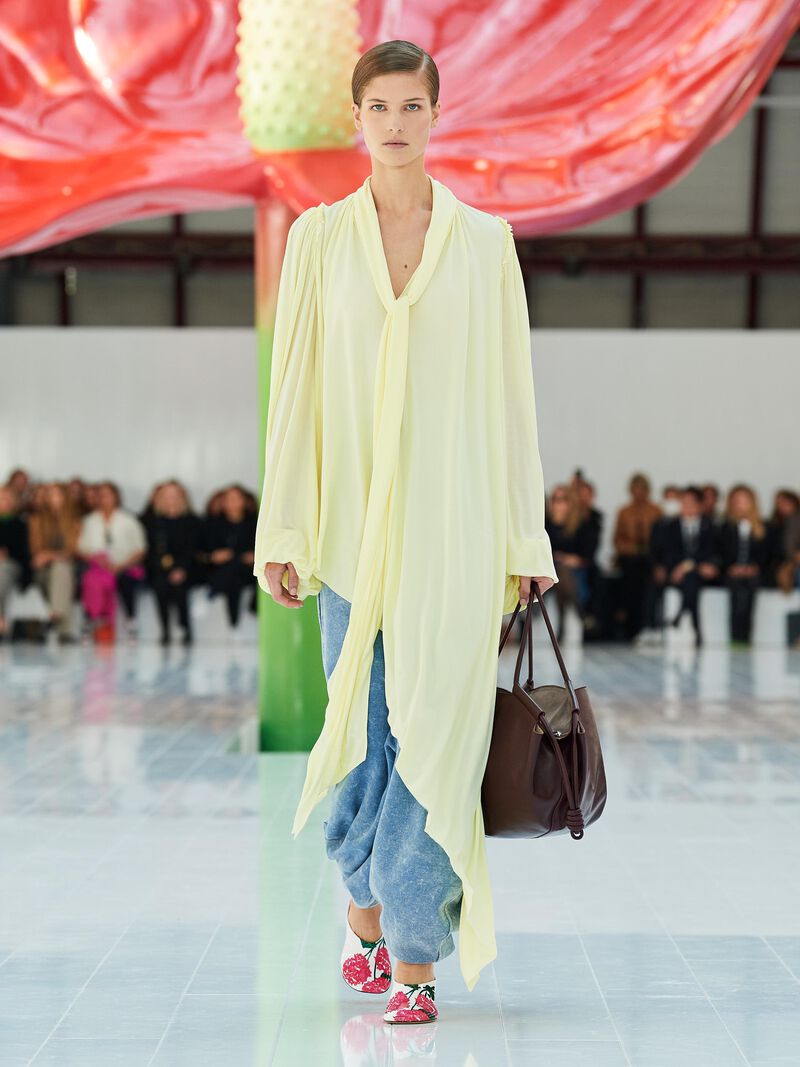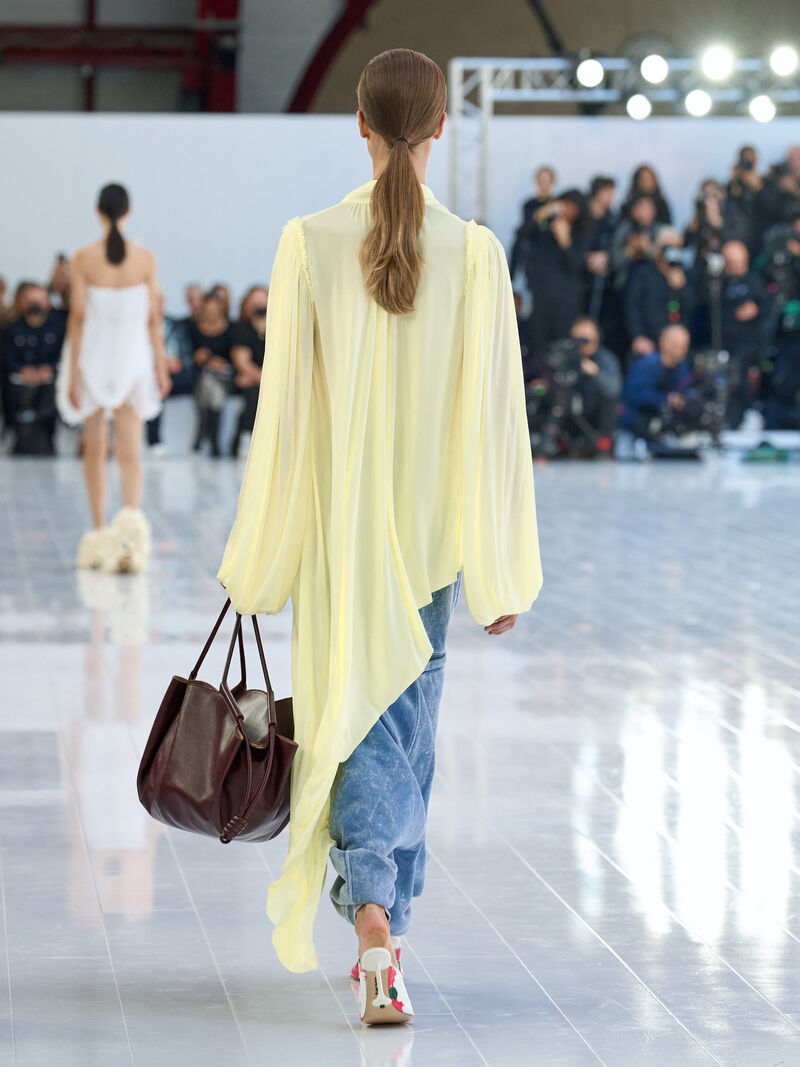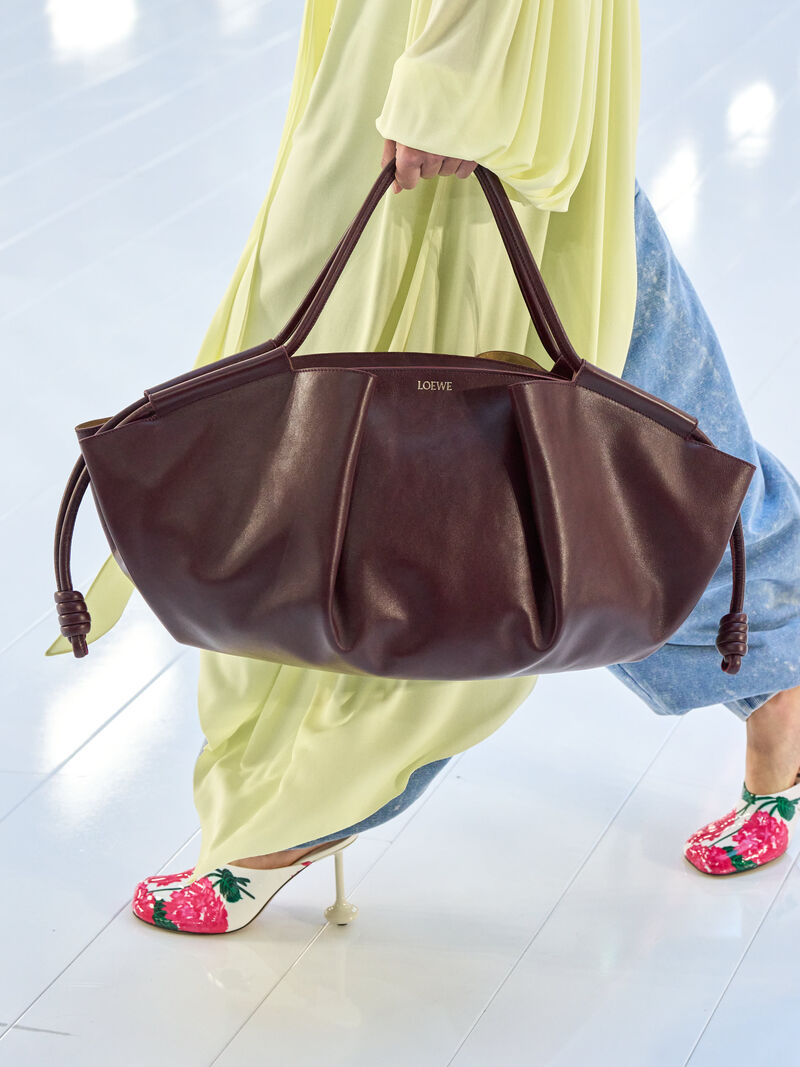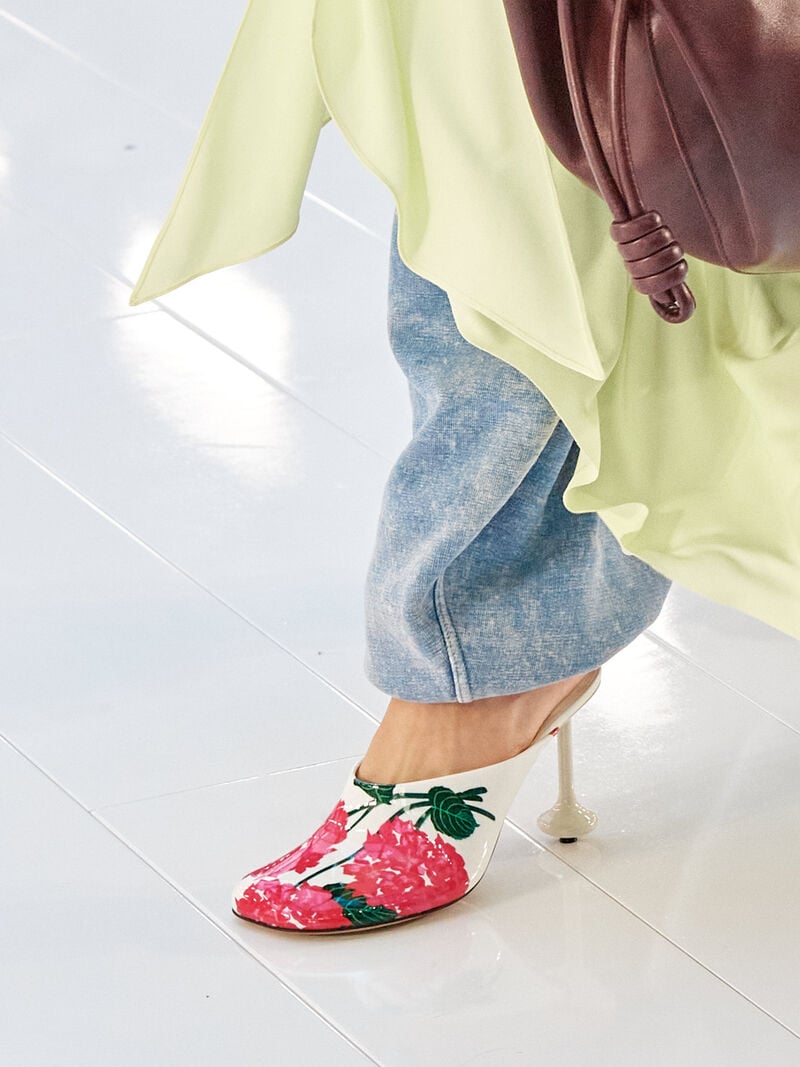 Details
Staple ready-to-wear shapes—T-shirts, shirts and chinos—are twisted, padded and reproportioned. The new elongated Paseo bag is revealed alongside the voluminous Puffer Goya. Velvet and waxed cotton interplay with enamel and pleated leather.
Backstage
An exclusive glimpse of the world beyond the runway: see the electric moments before the show begins.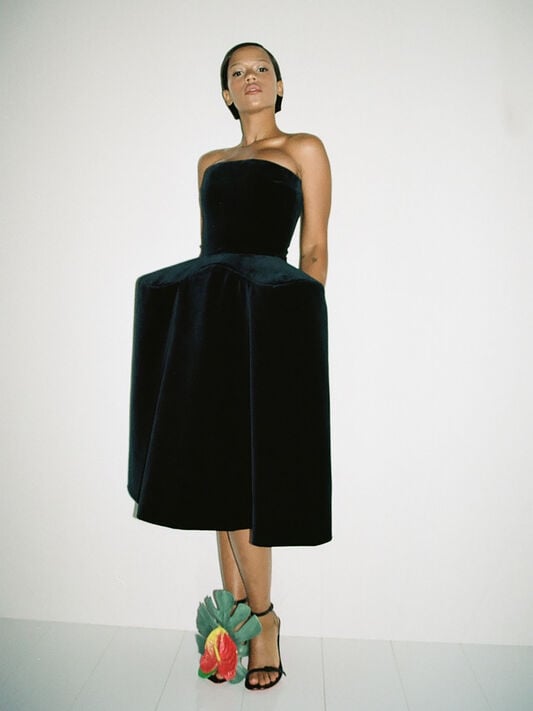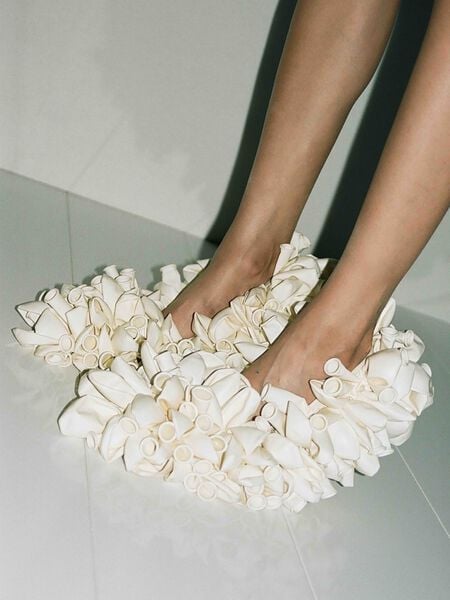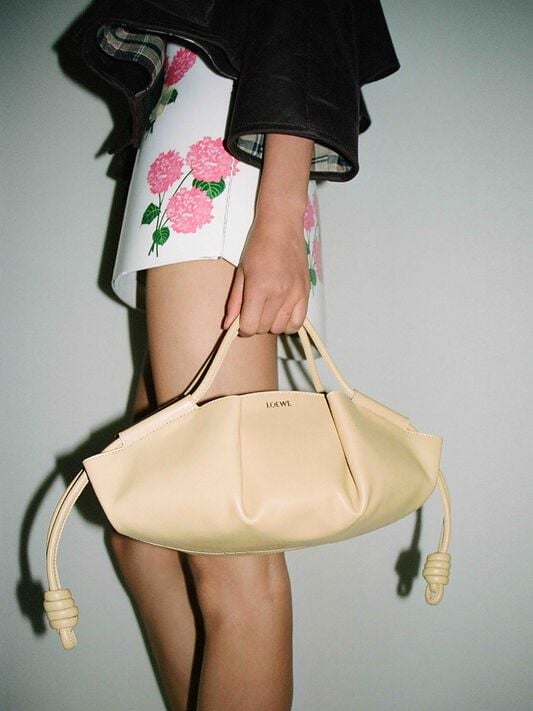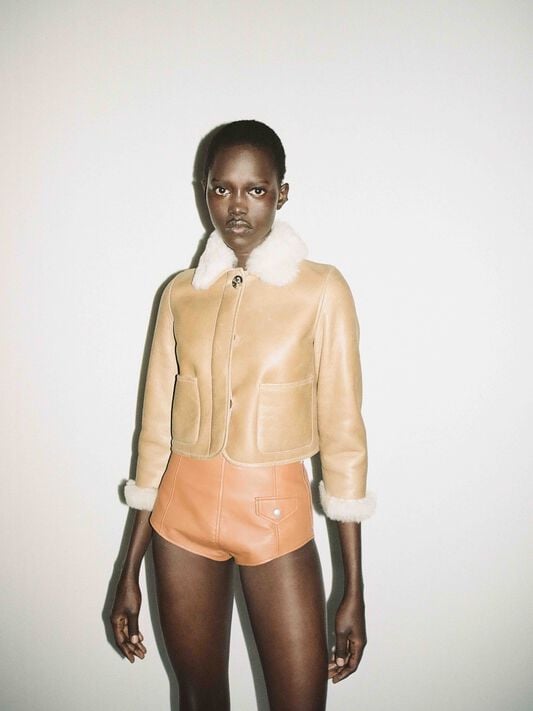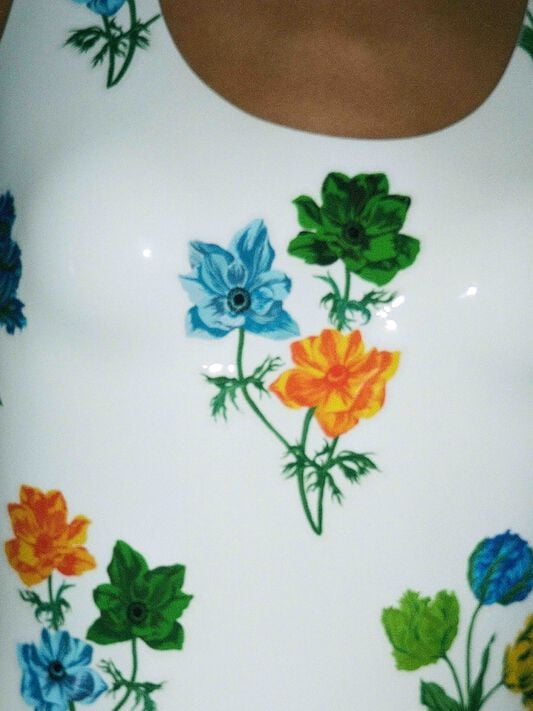 Showspace
A bold stage is set: featuring a vibrant installation of anthurium flowers, the equestrian arena of La Garde Républicaine in Paris played host to the SS23 show.