SS24 men's show
Dwarfed by Lynda Benglis' gigantic, water-spouting fountains, the SS24 men's runway show is a study on perspective. On how points of views define perceptions and scales, and how perceptions and scales draw silhouettes.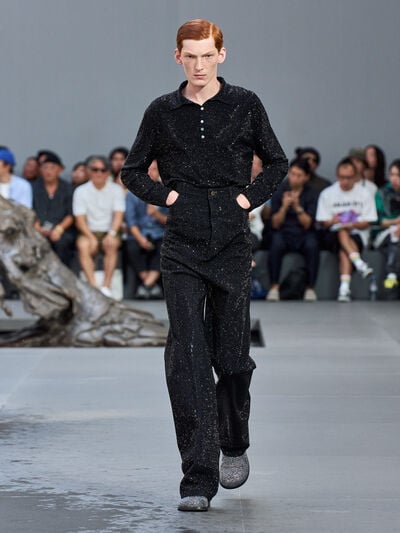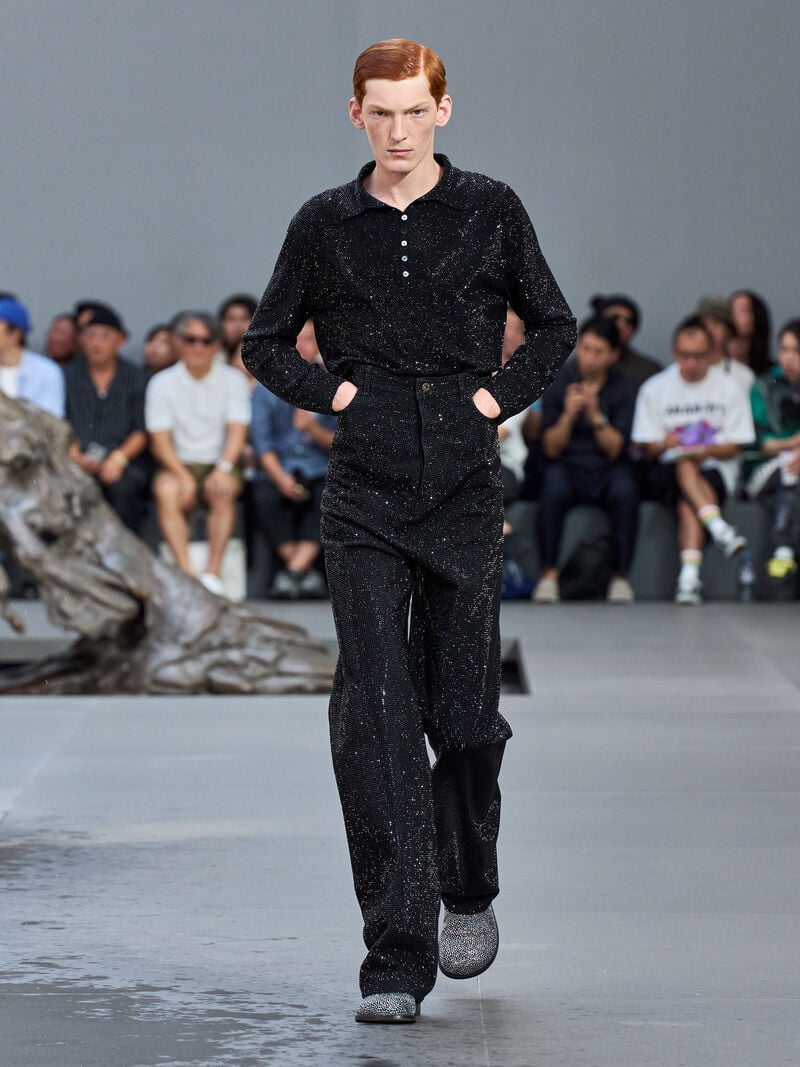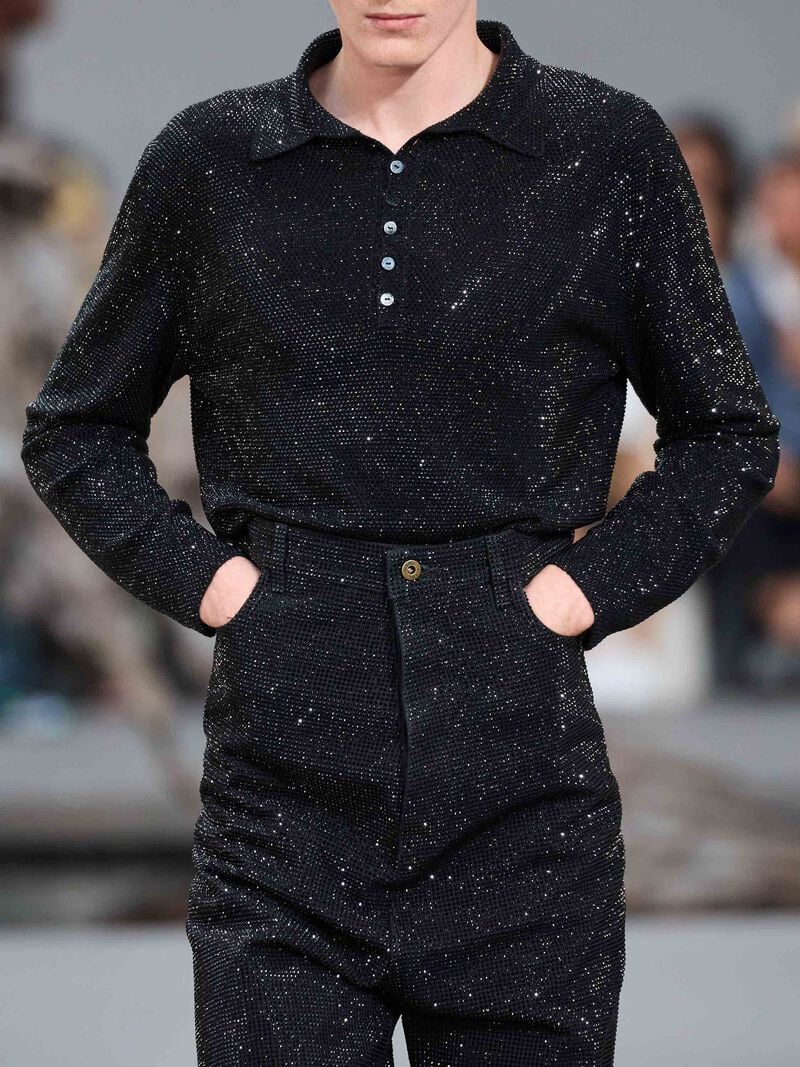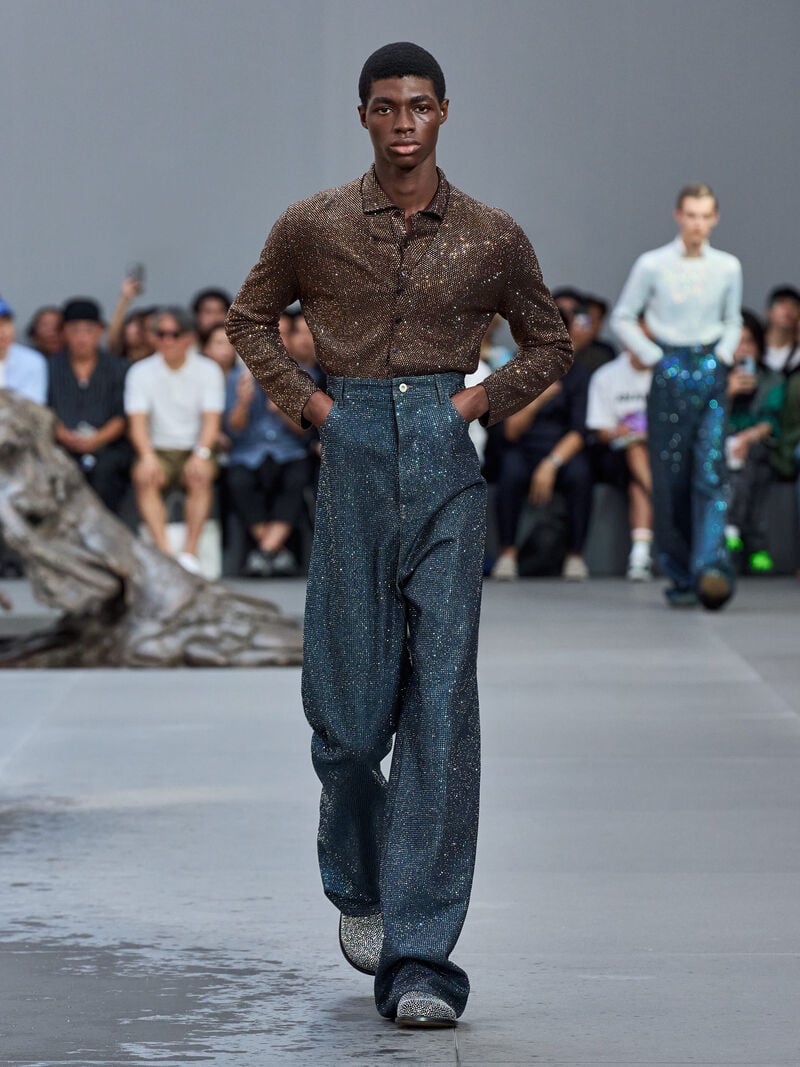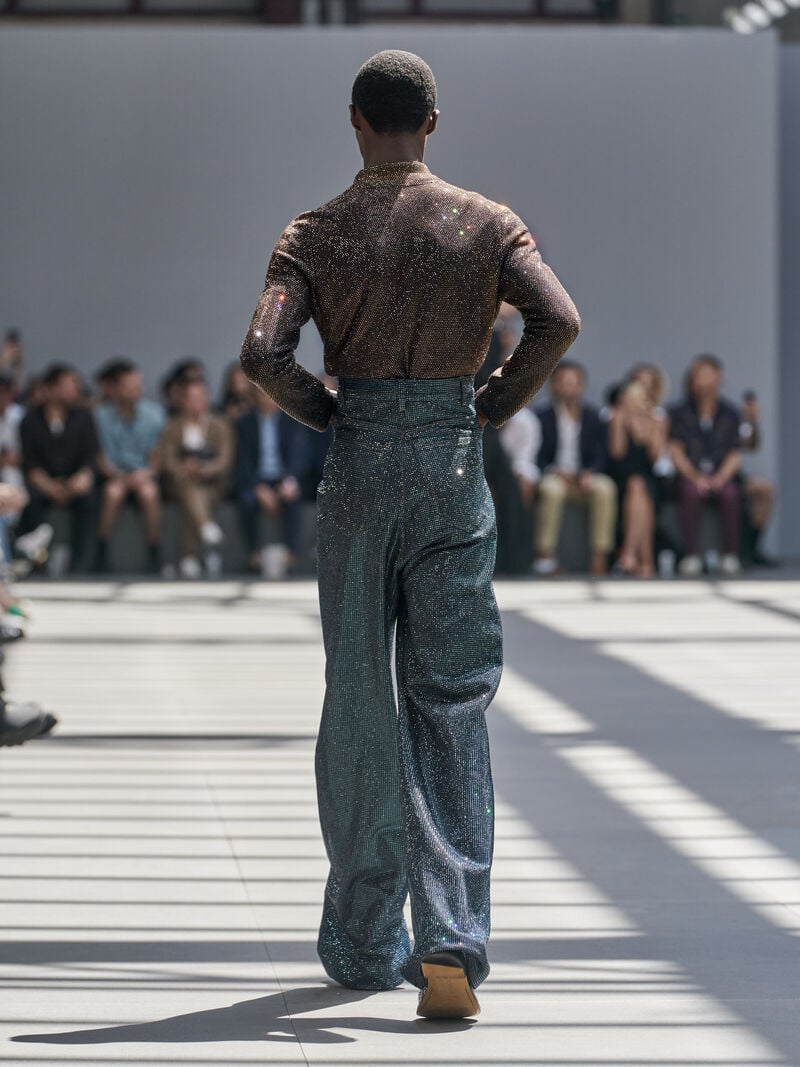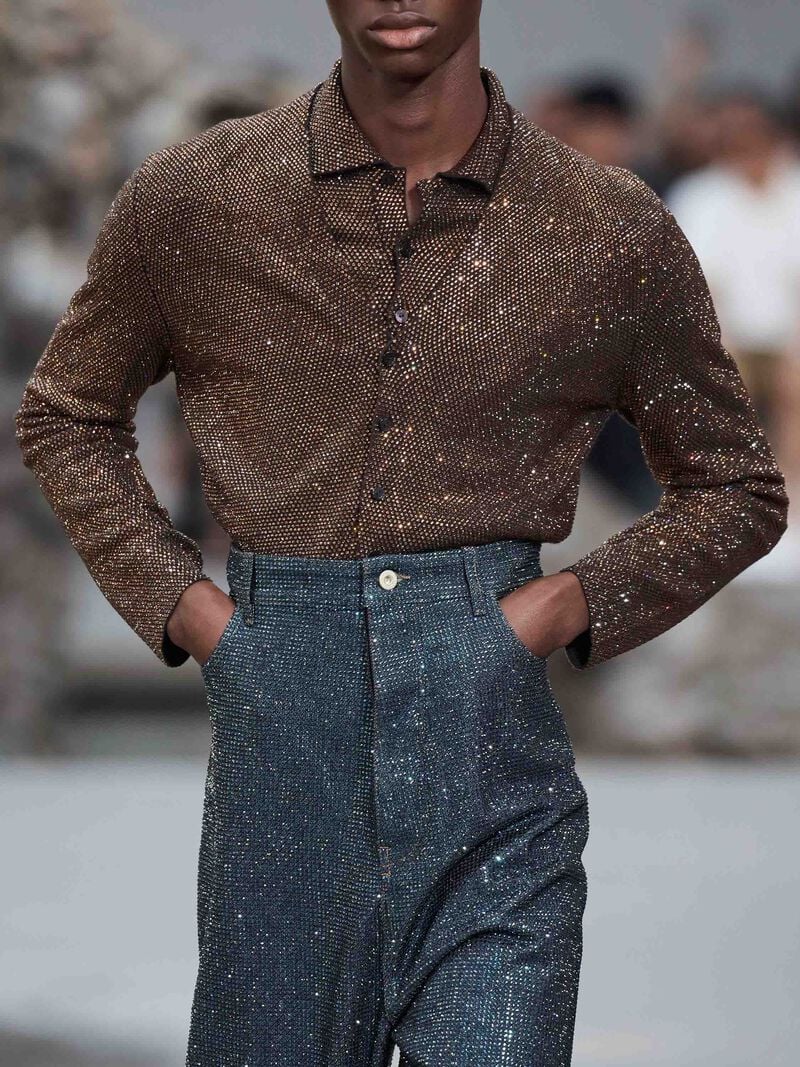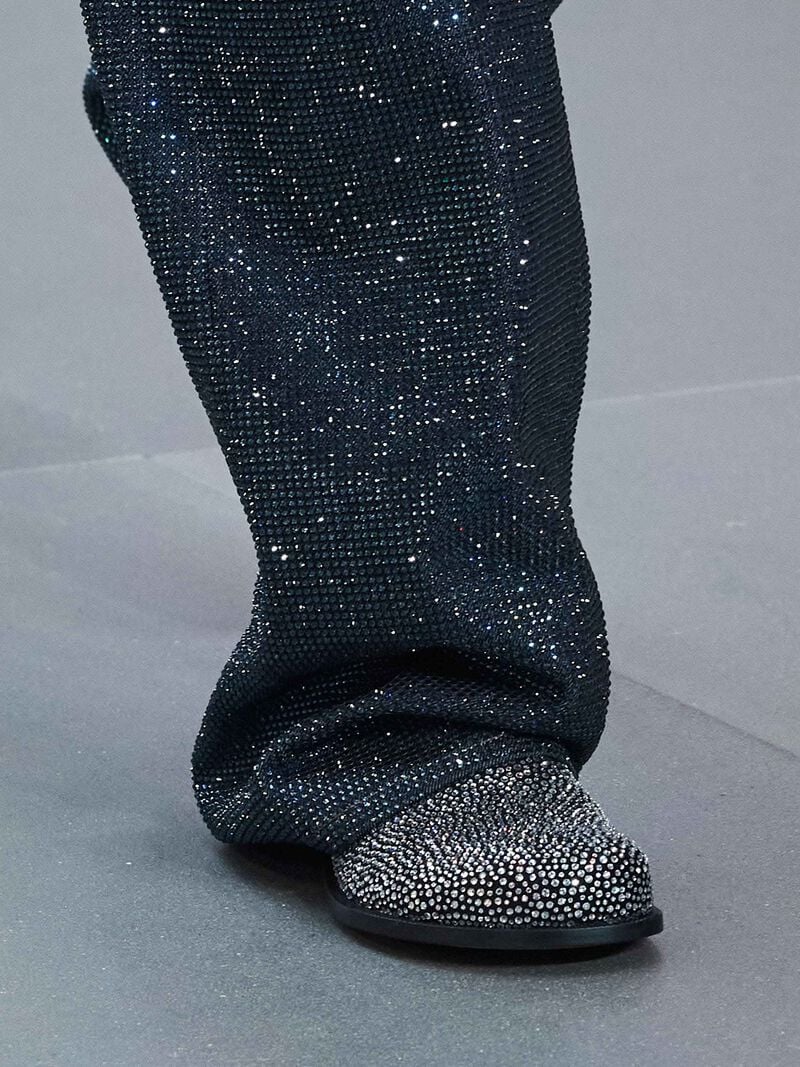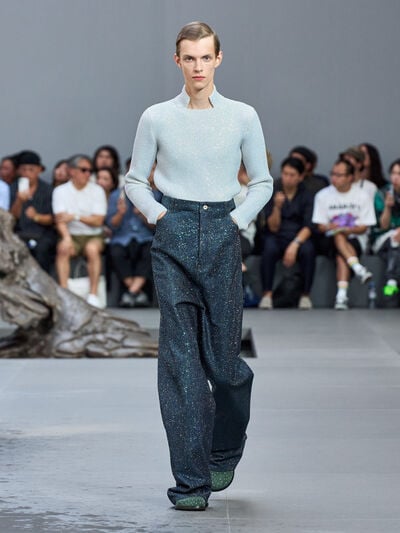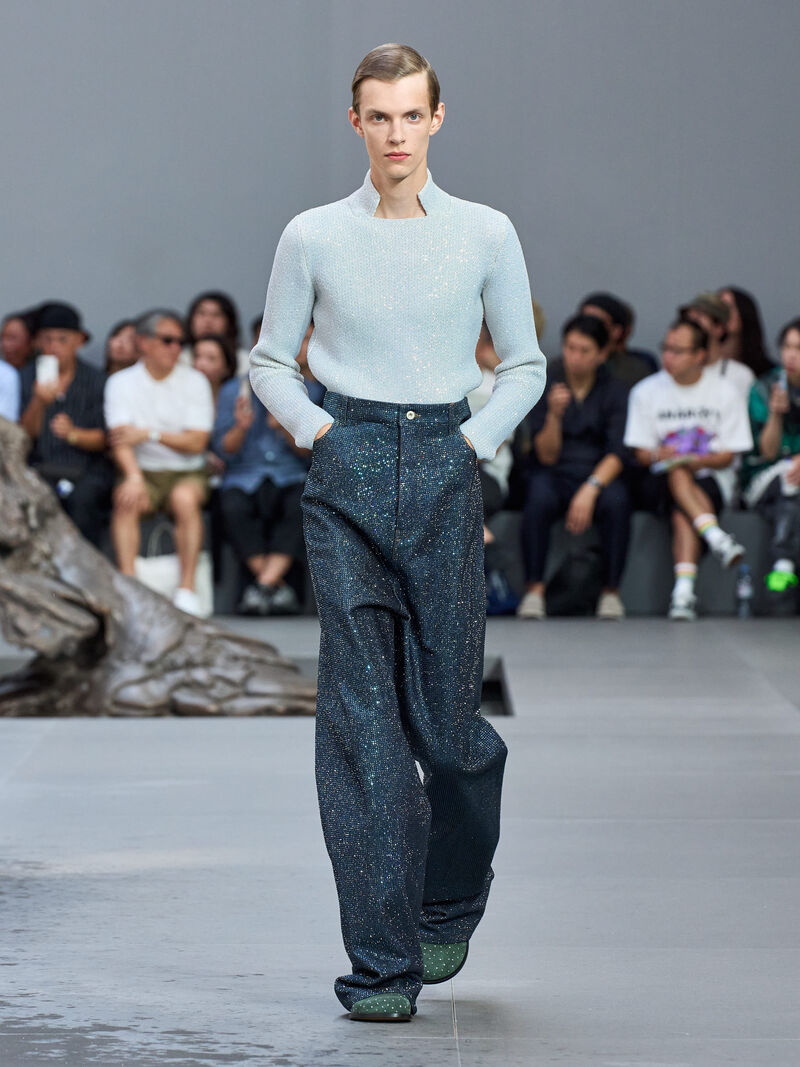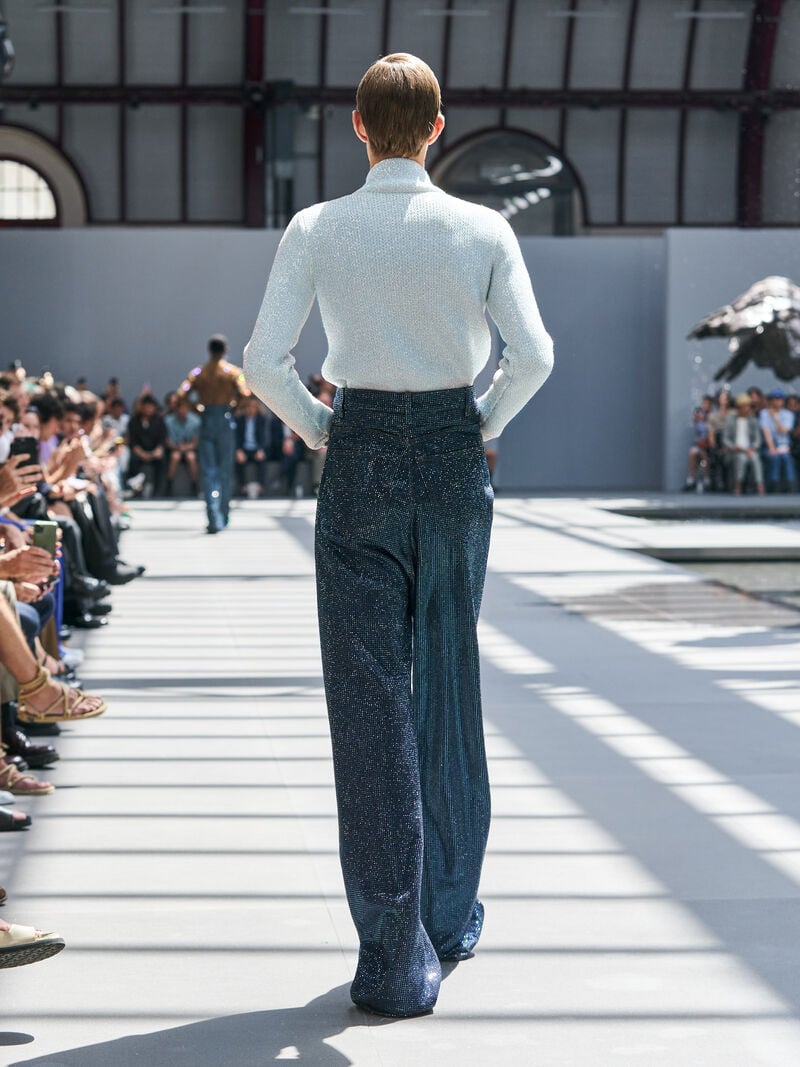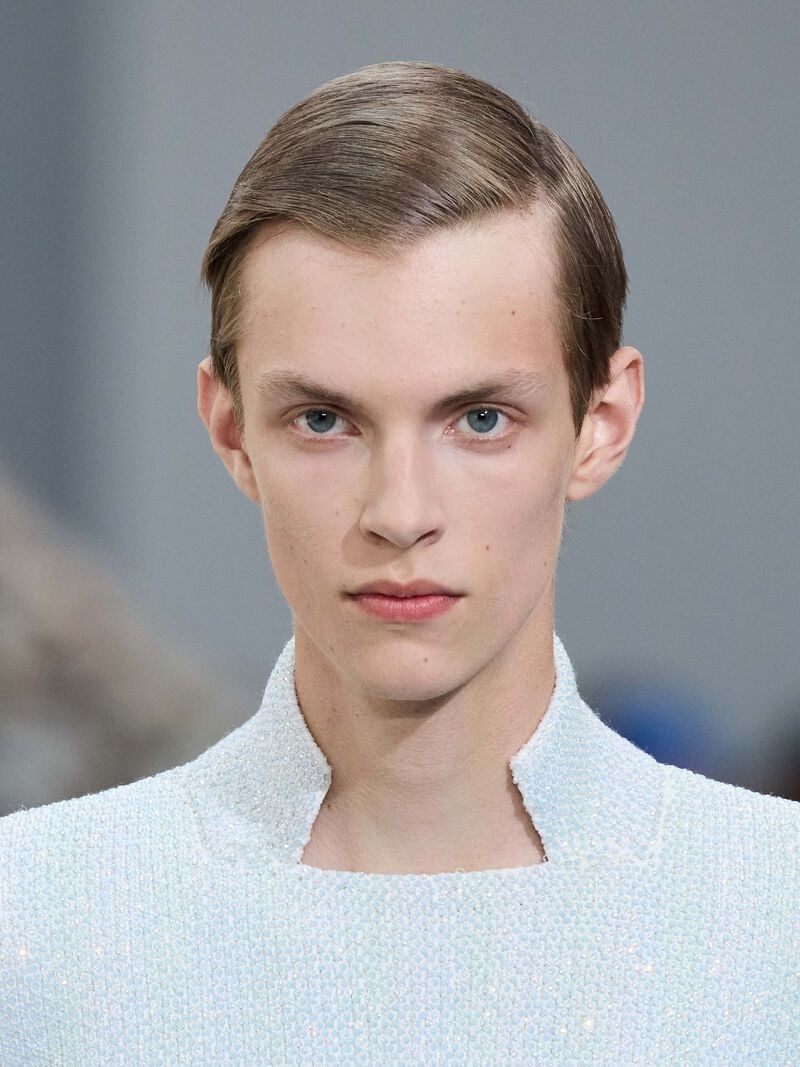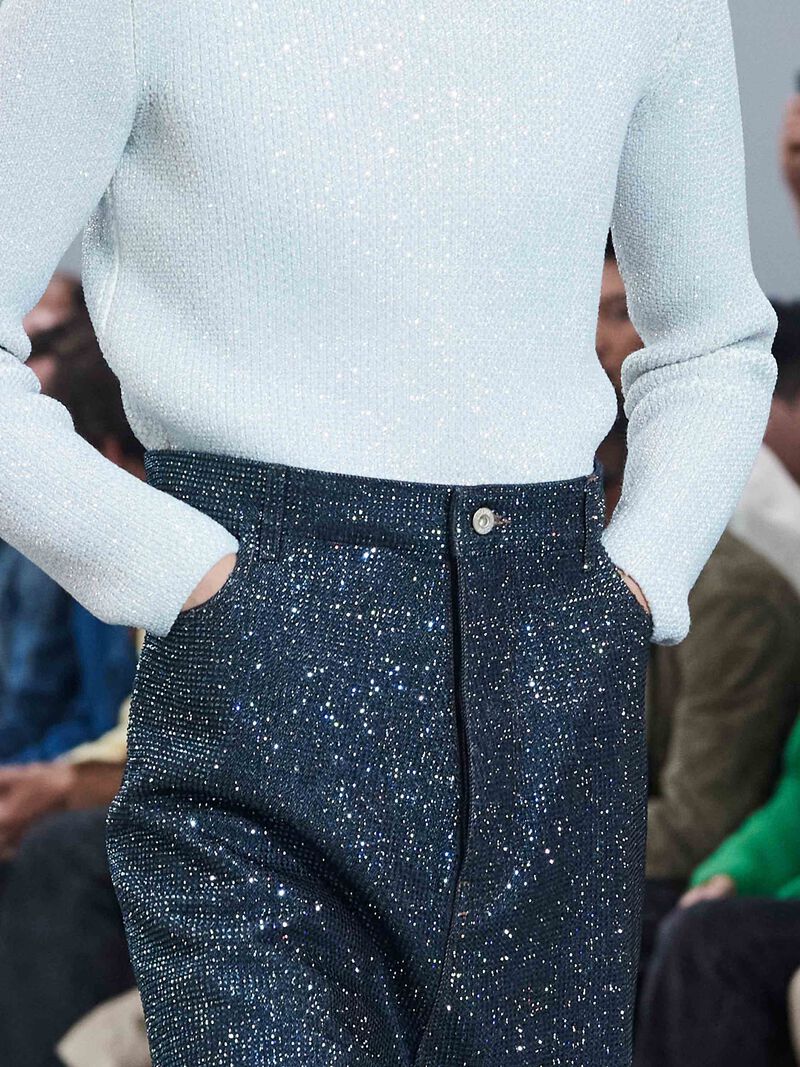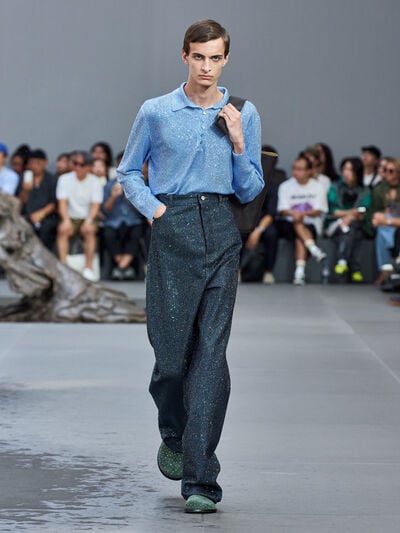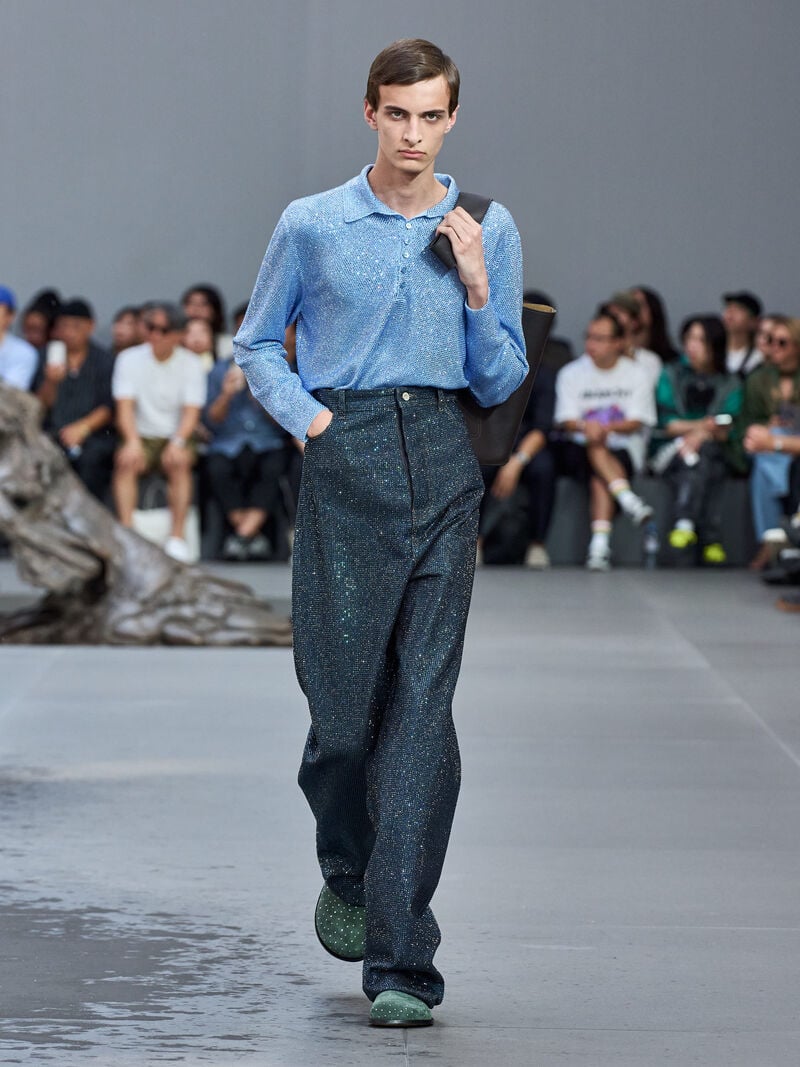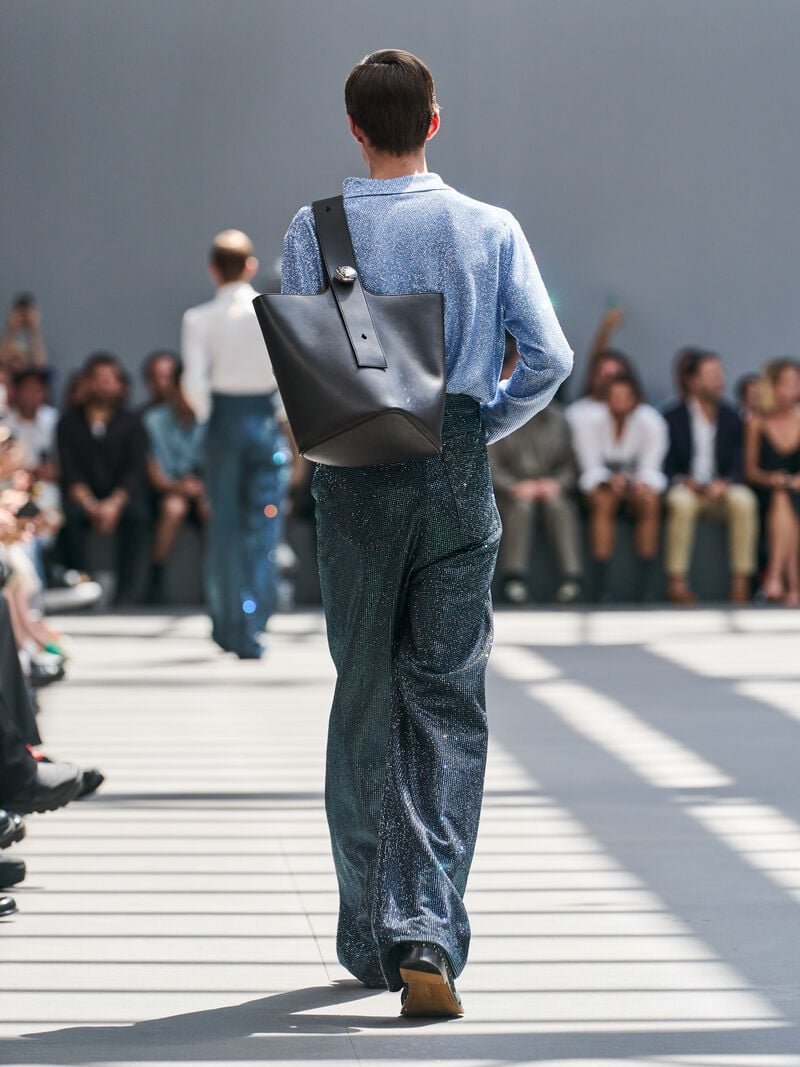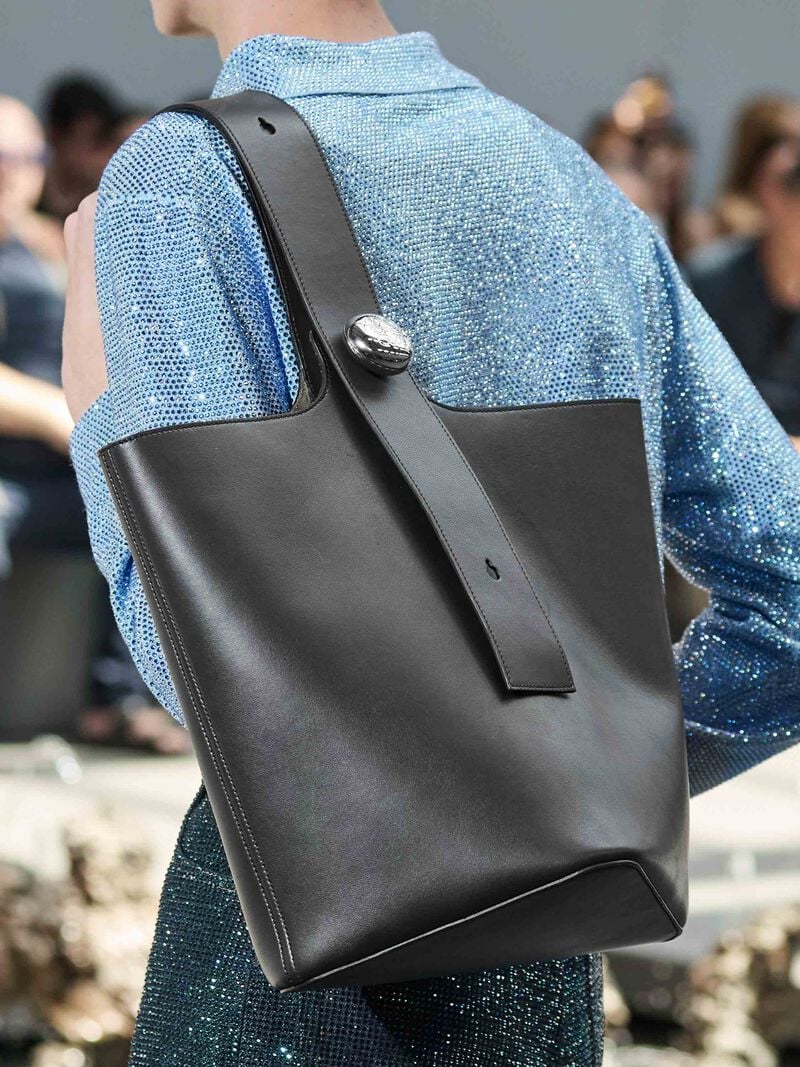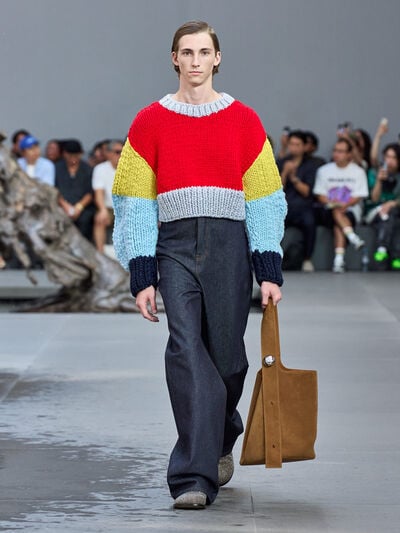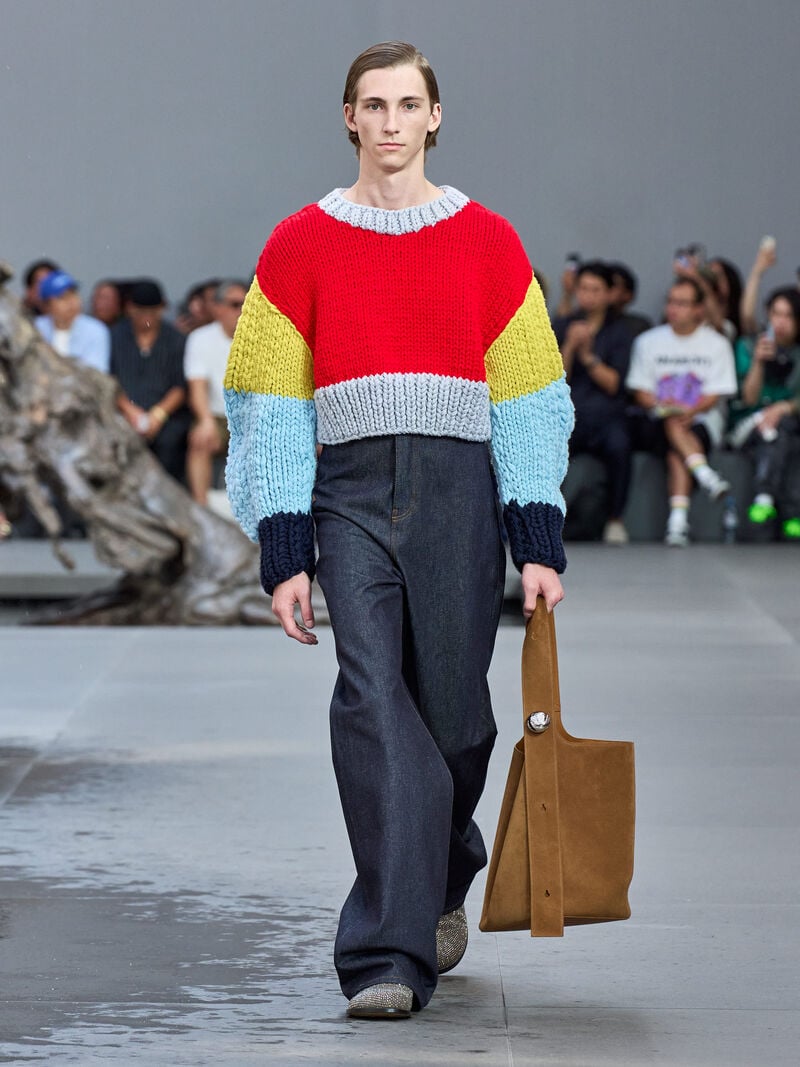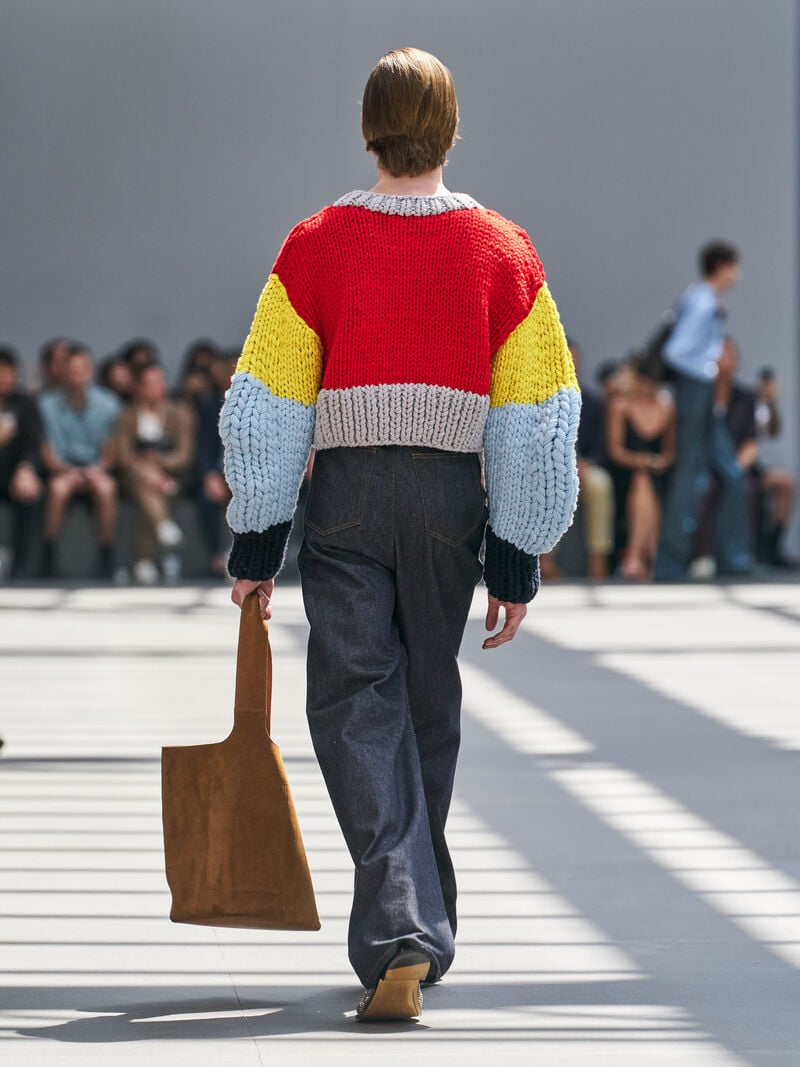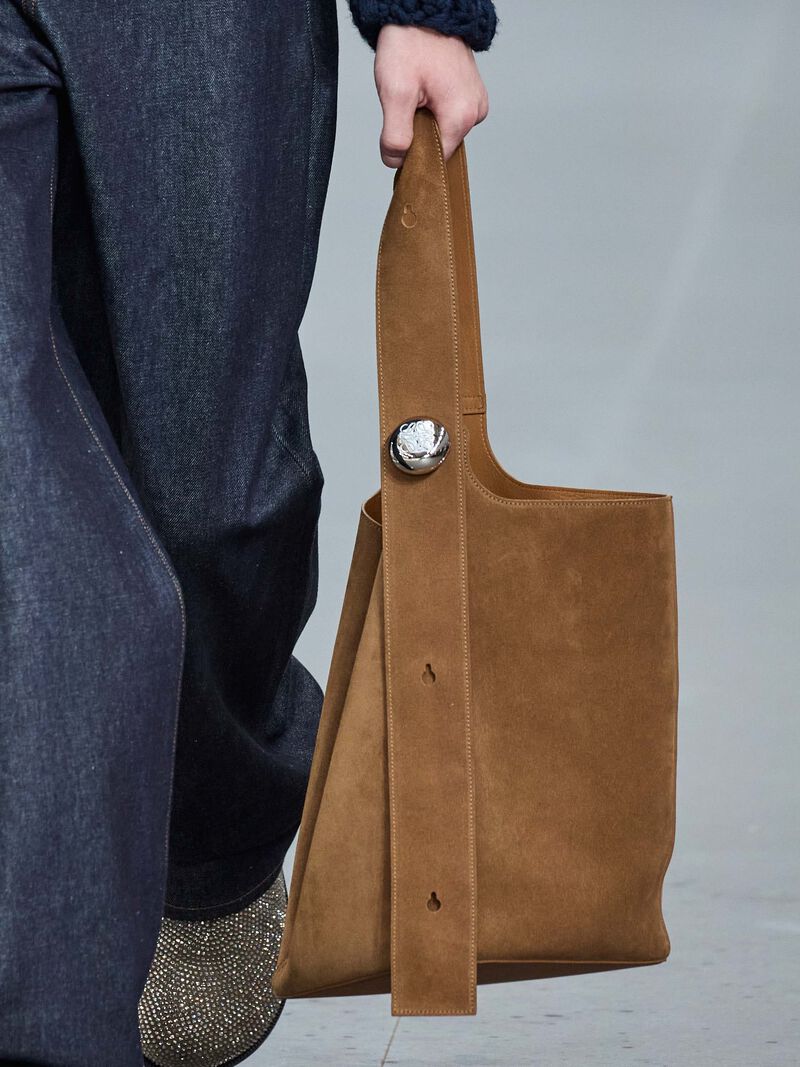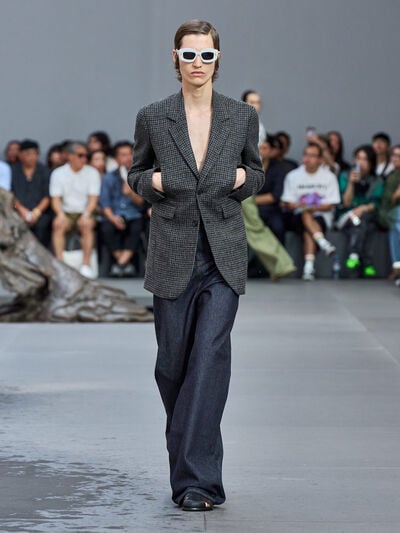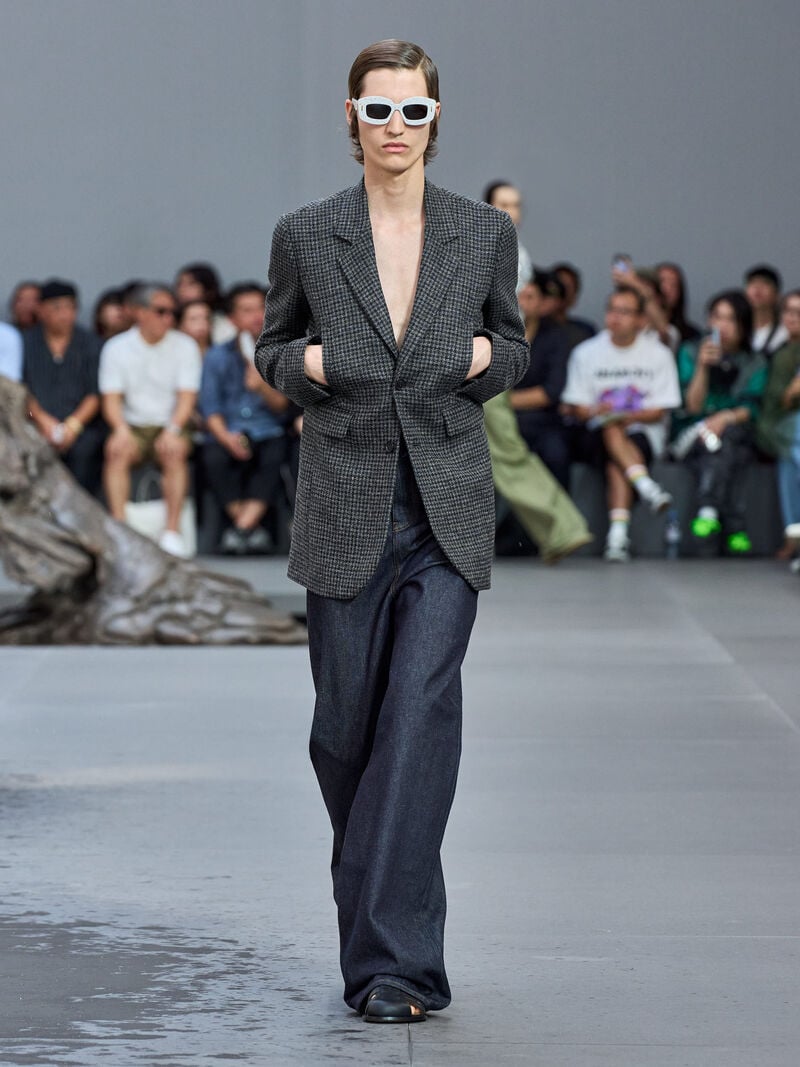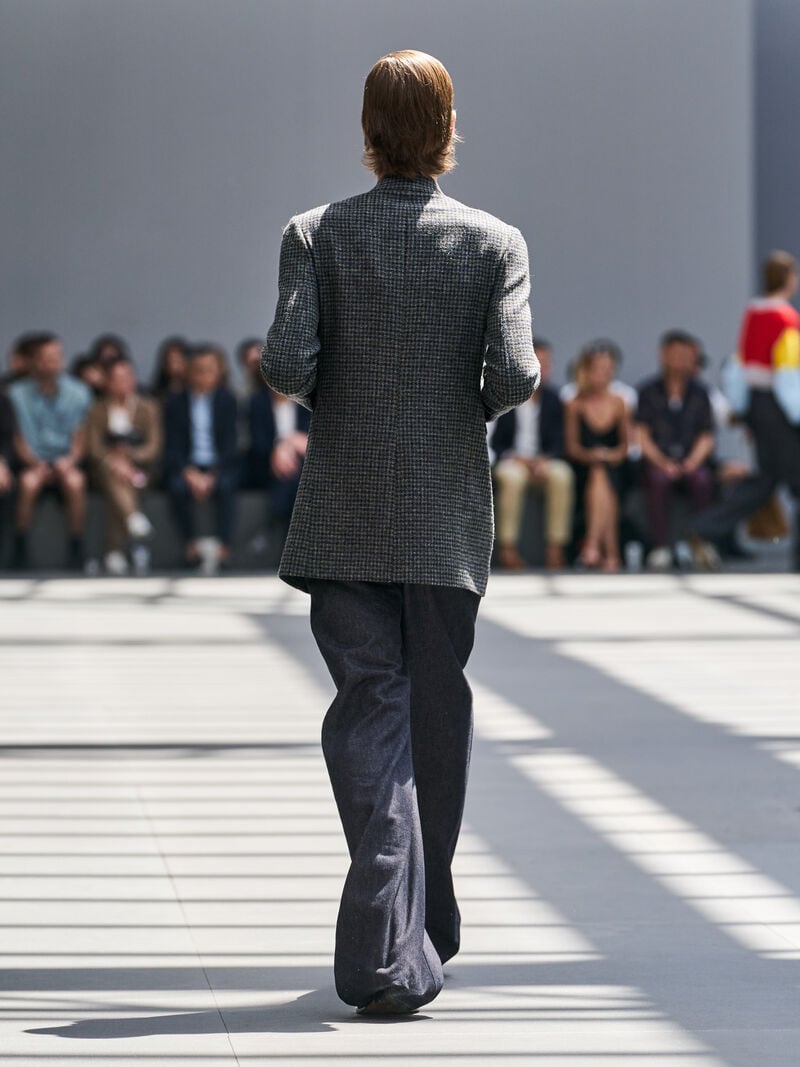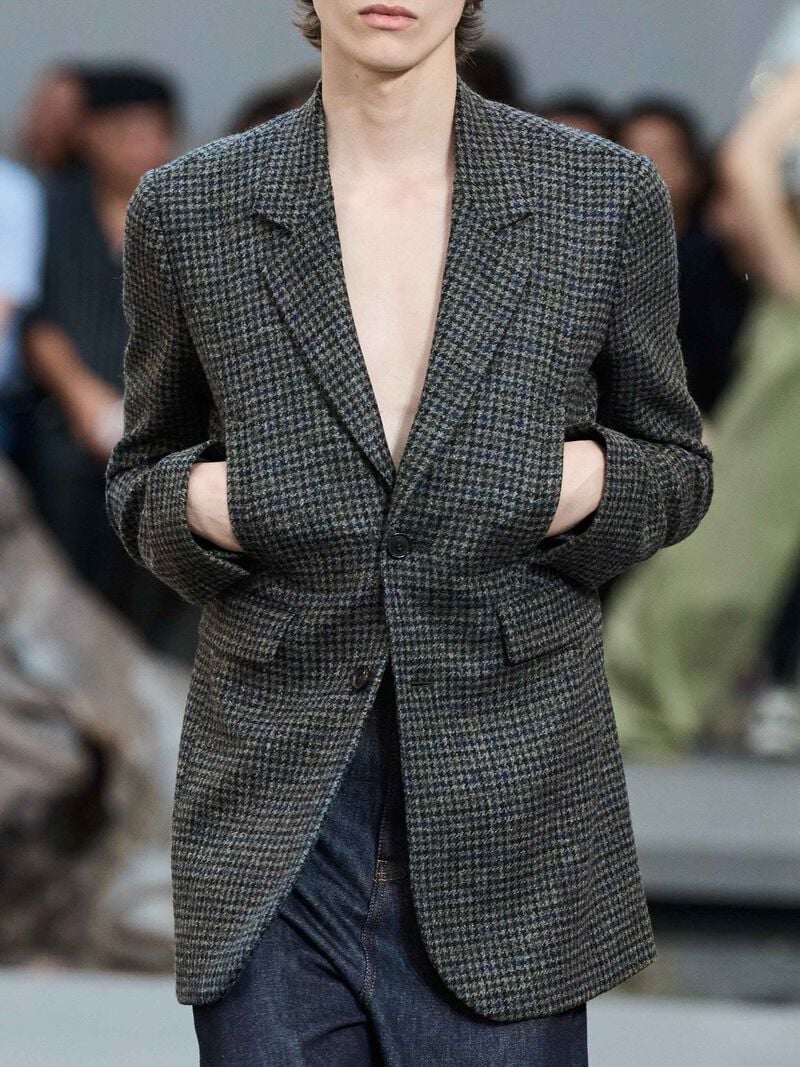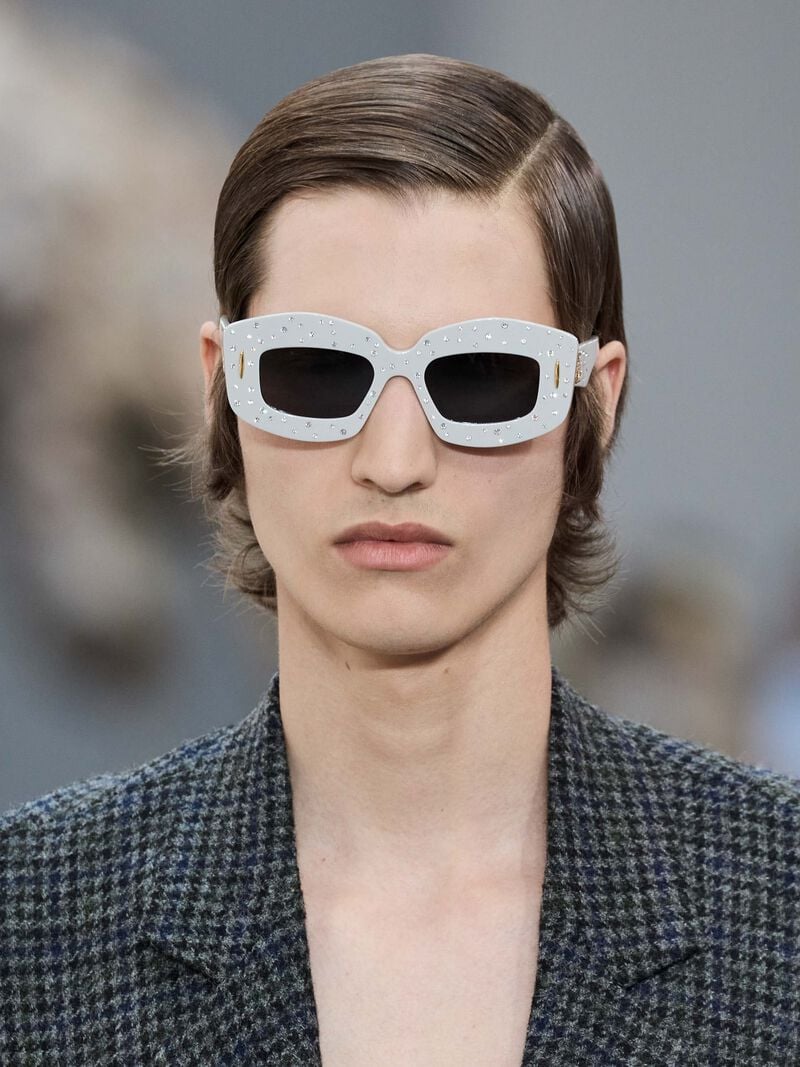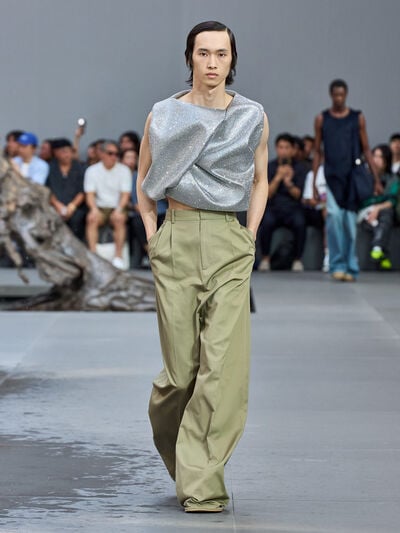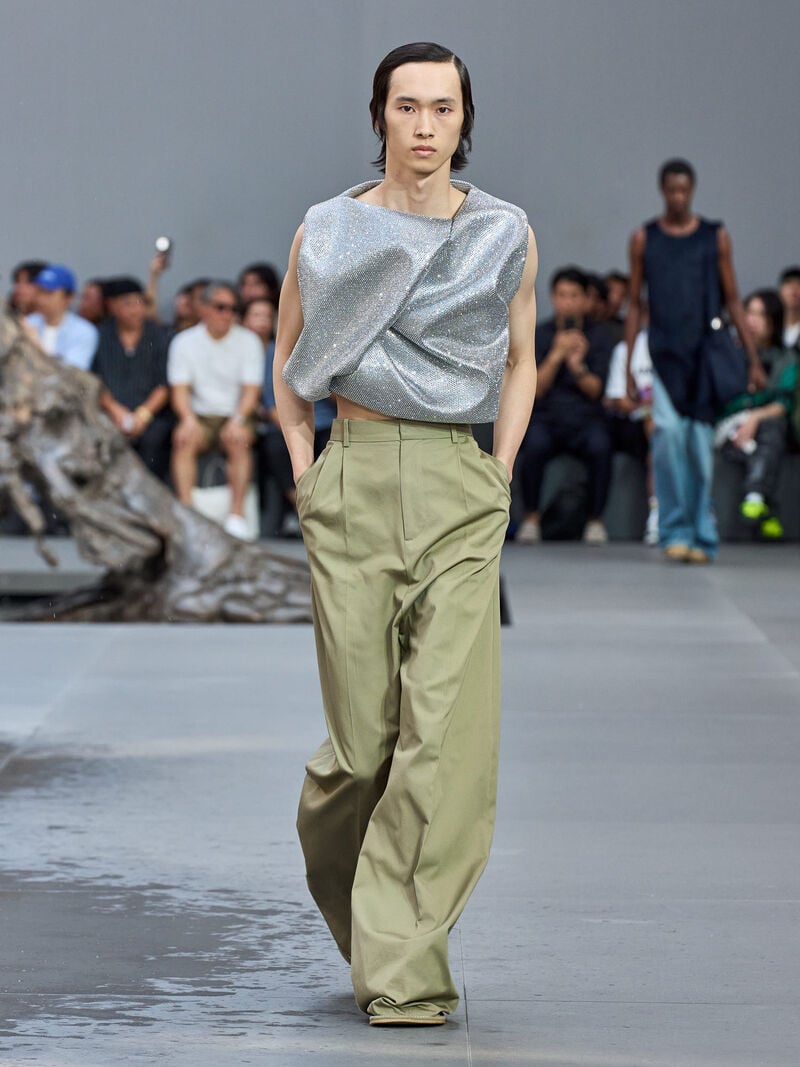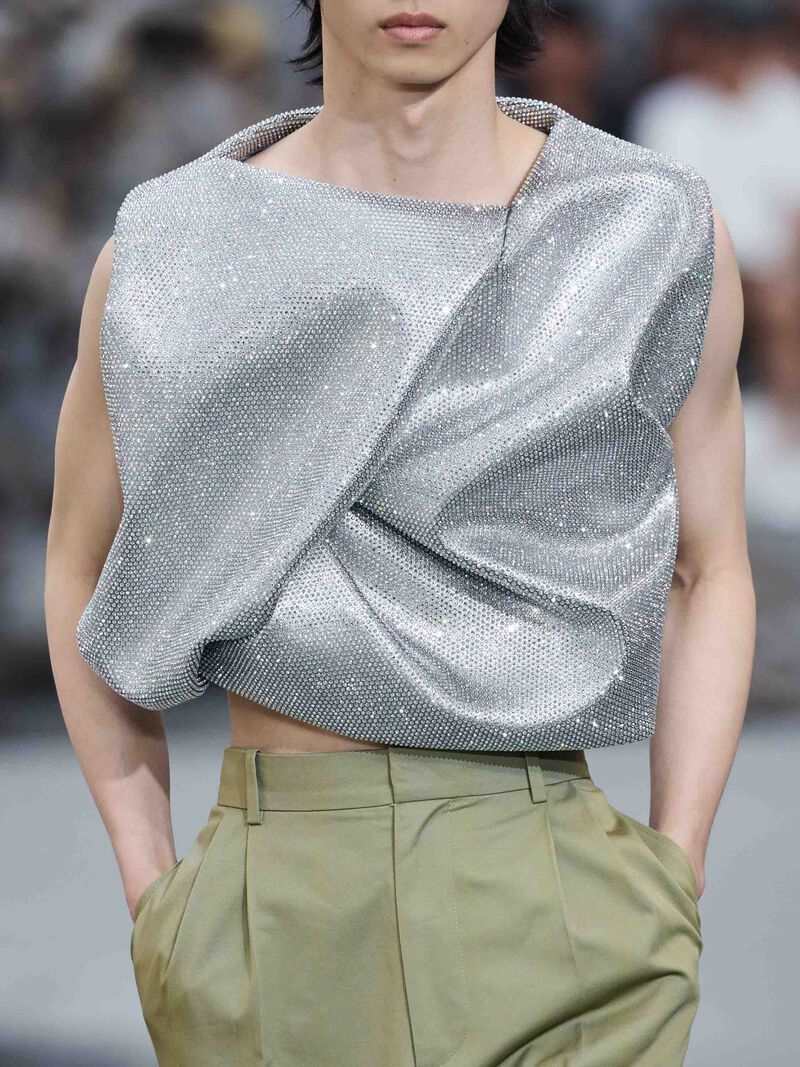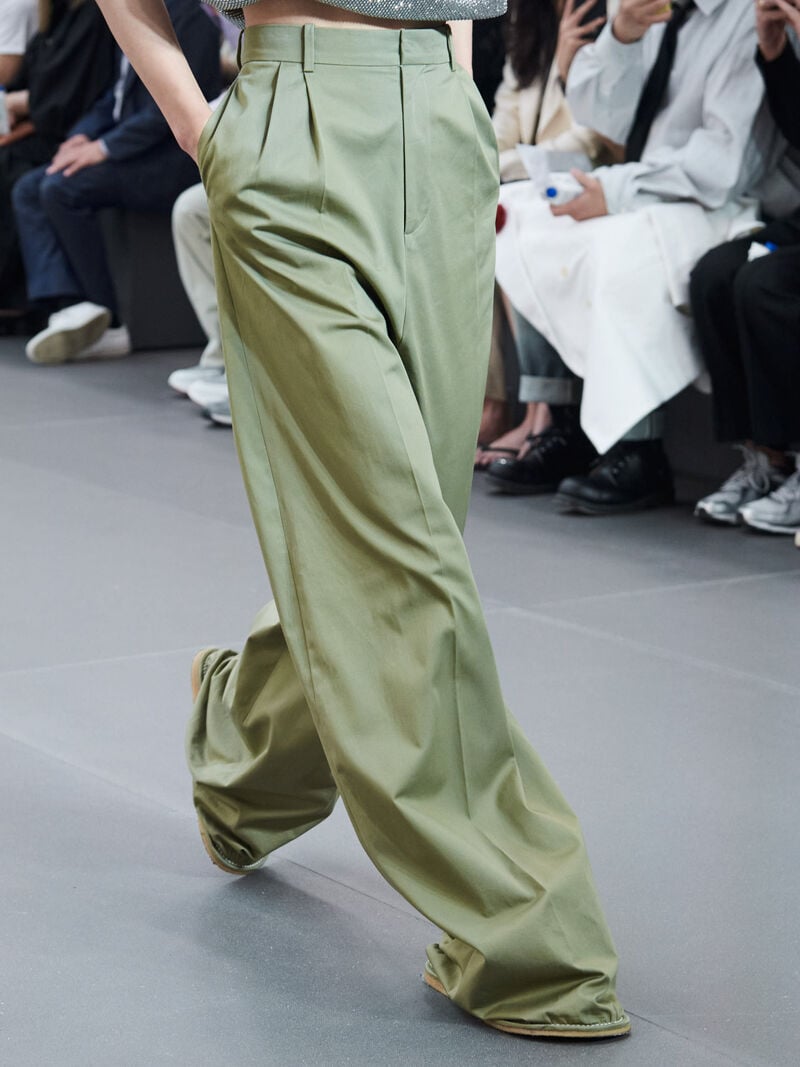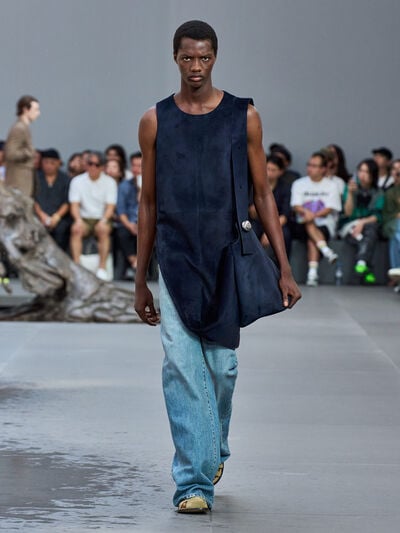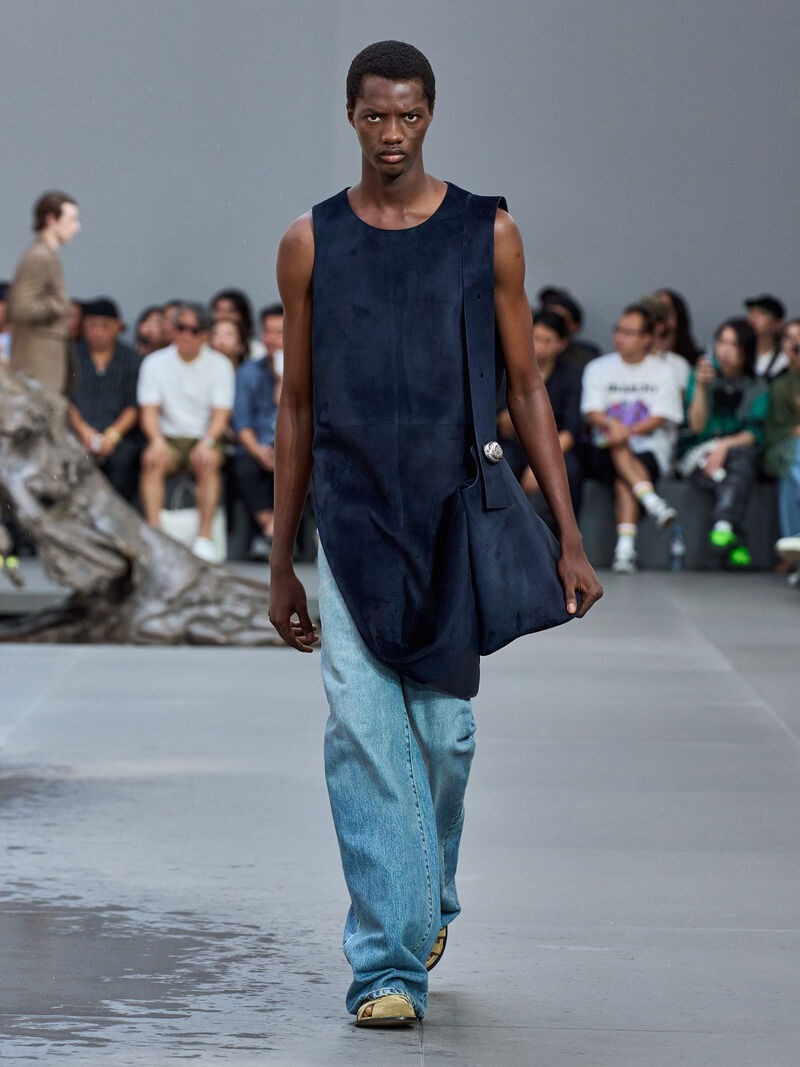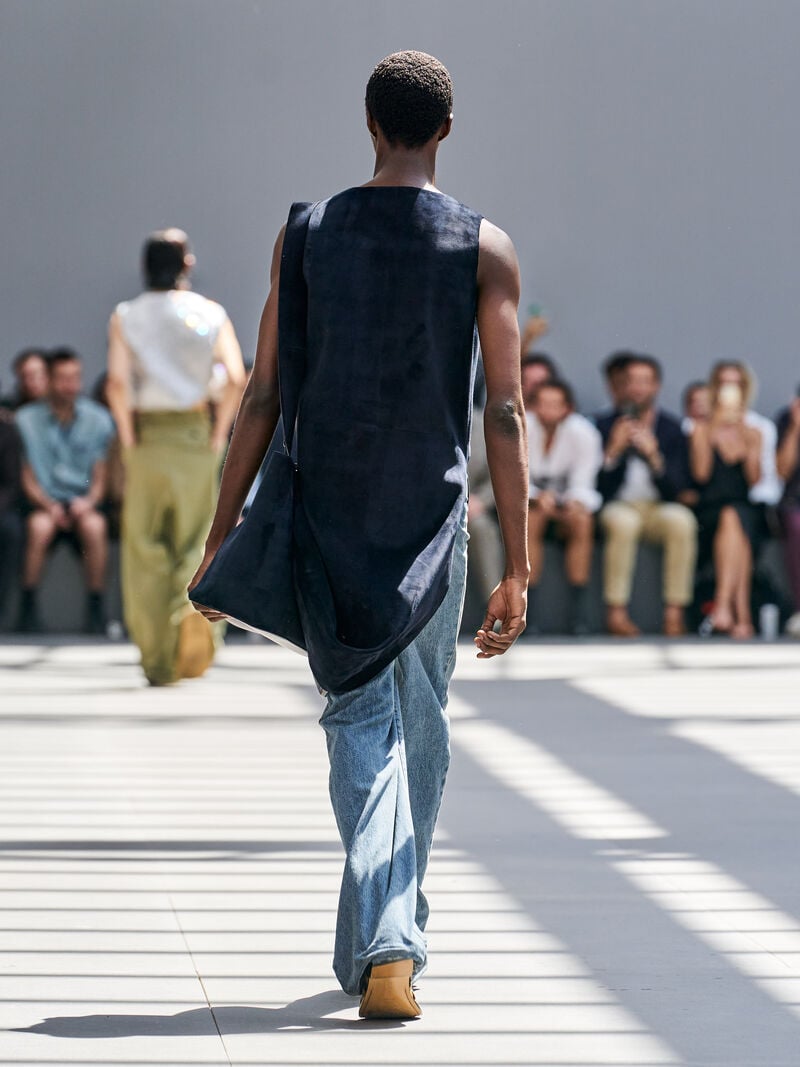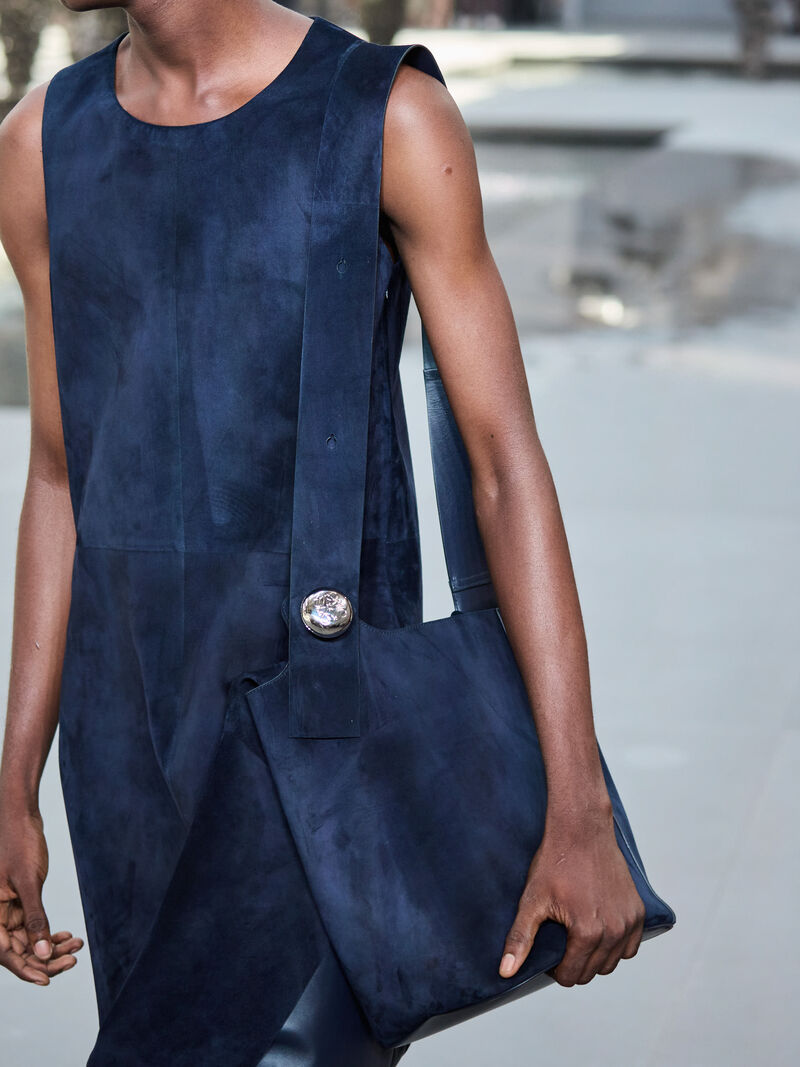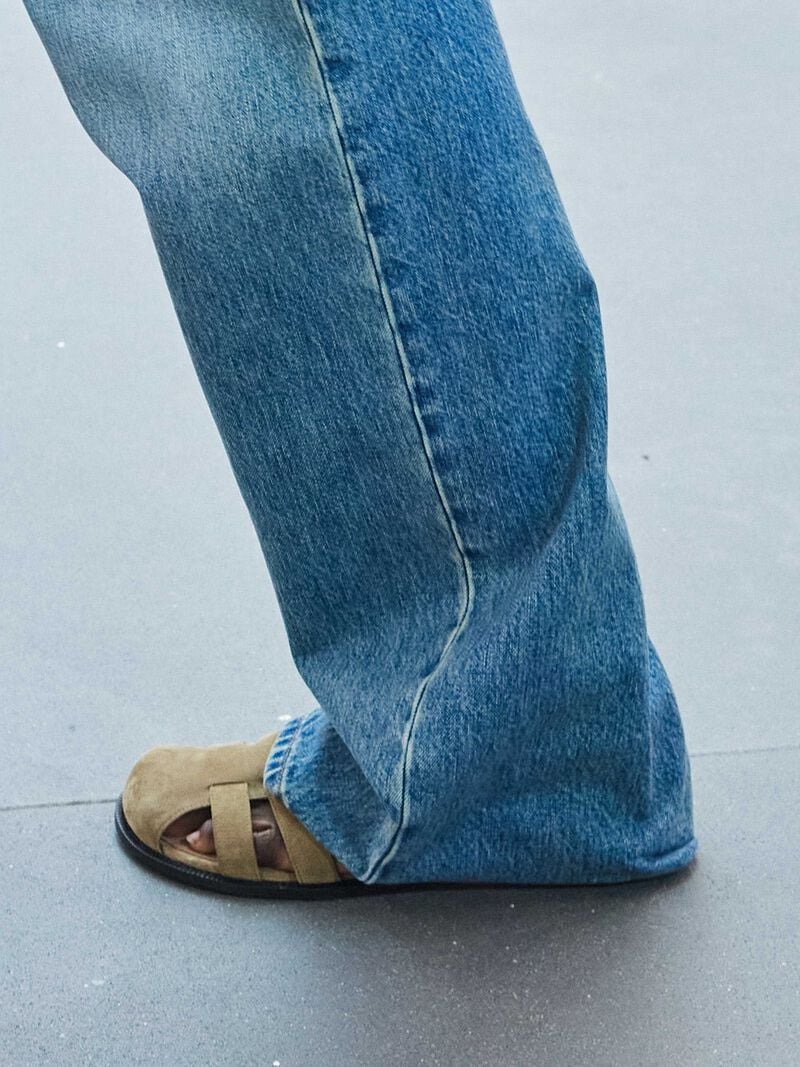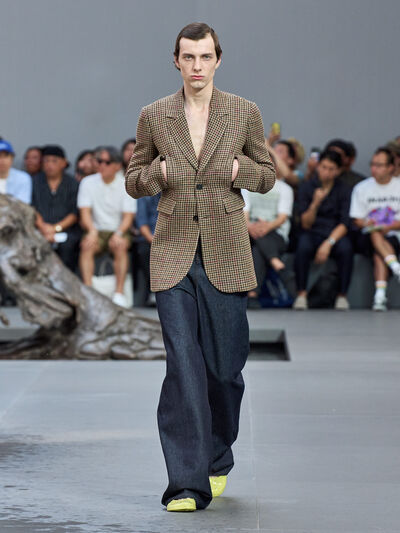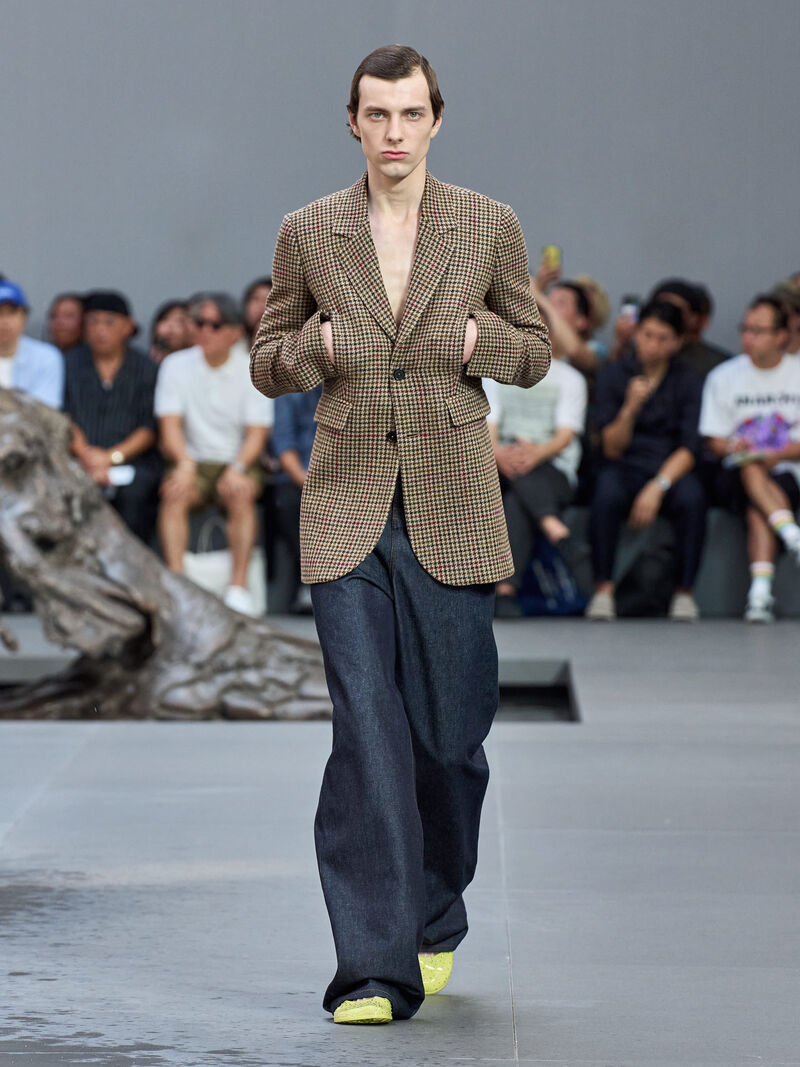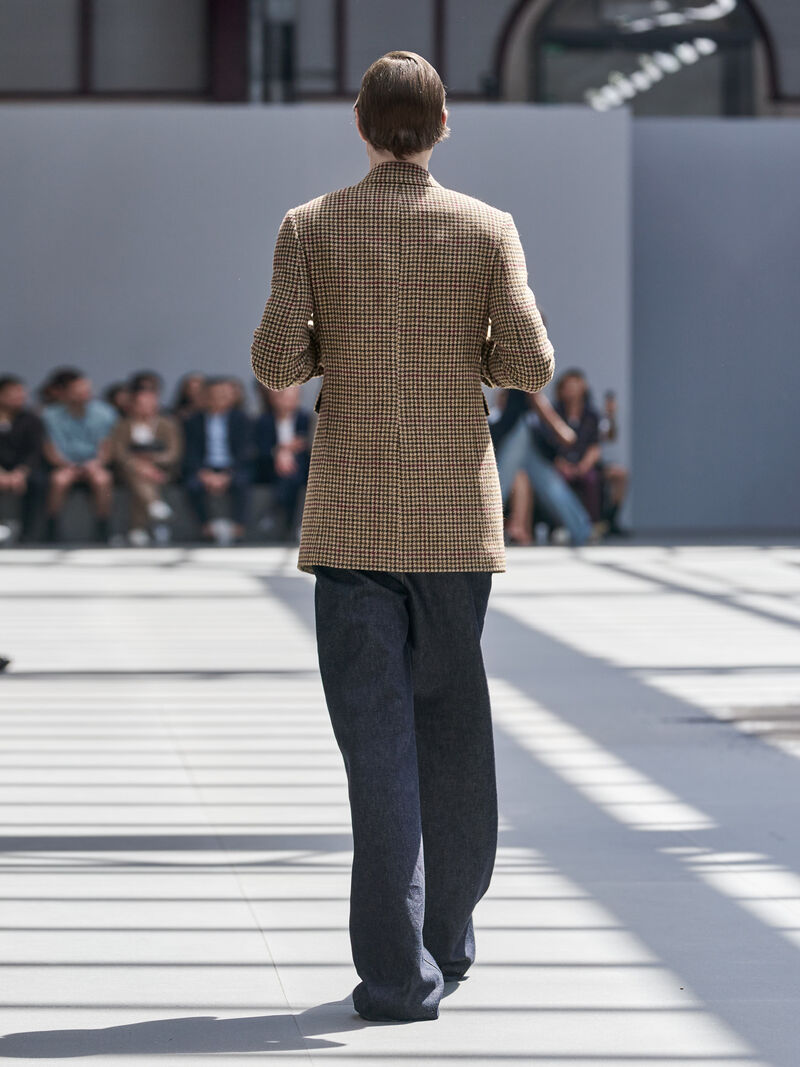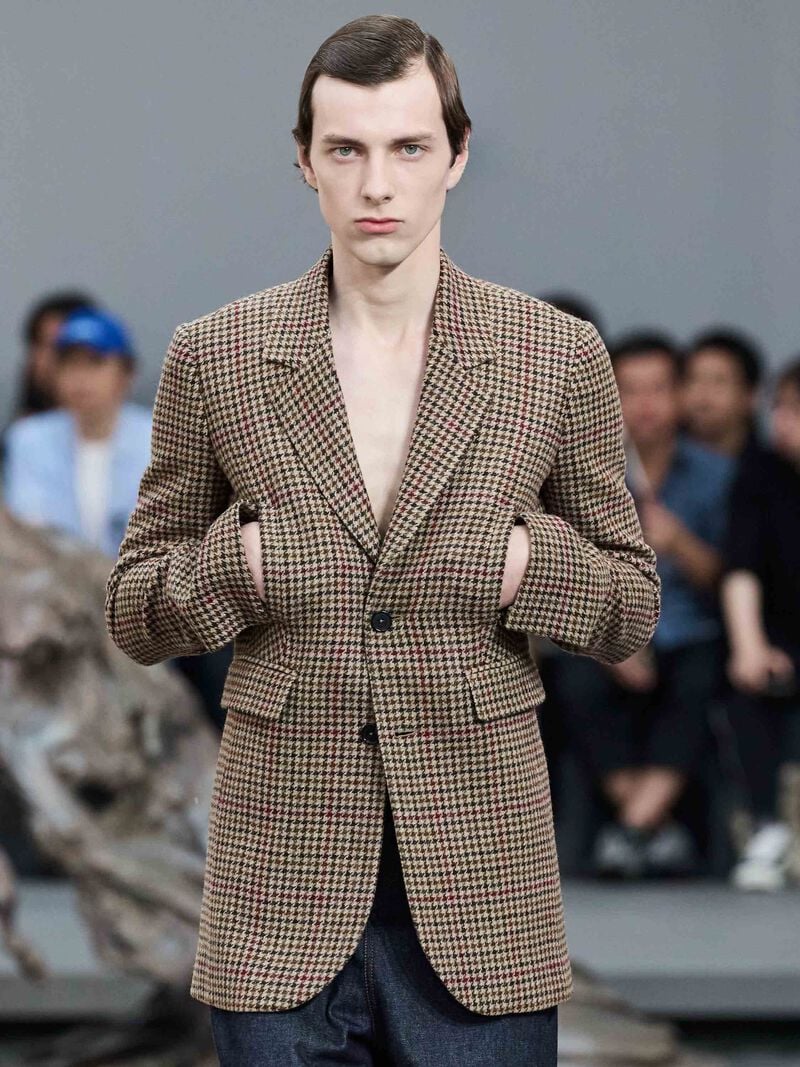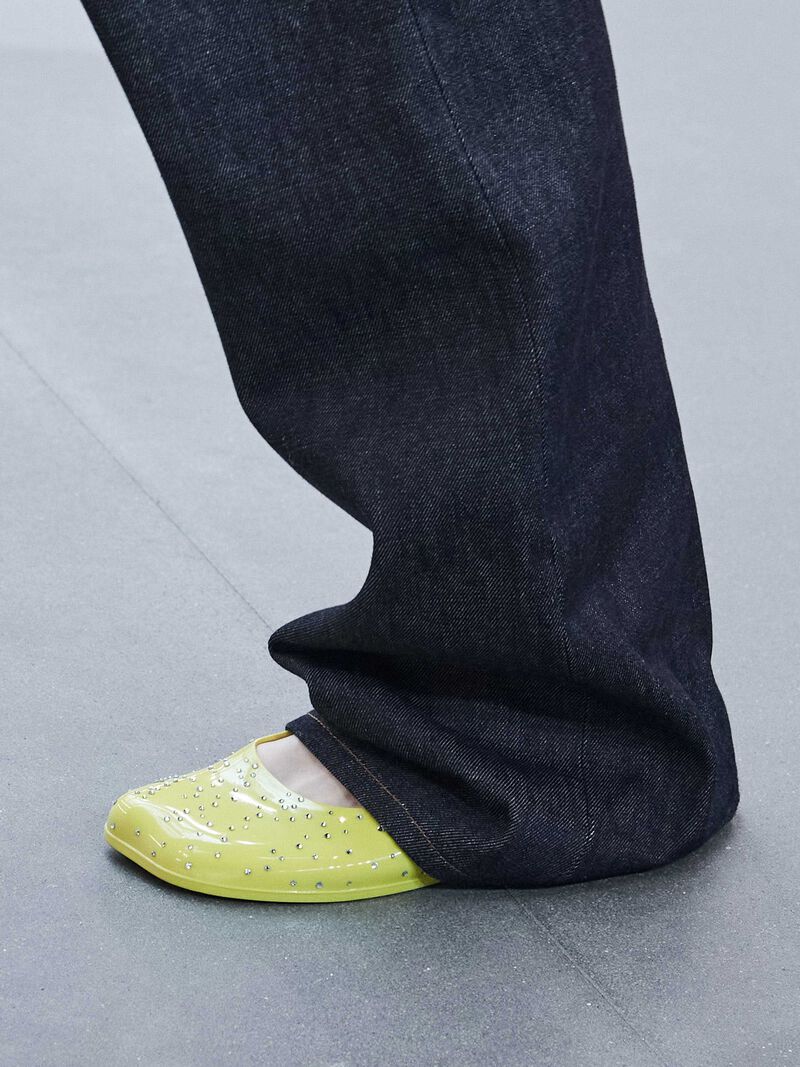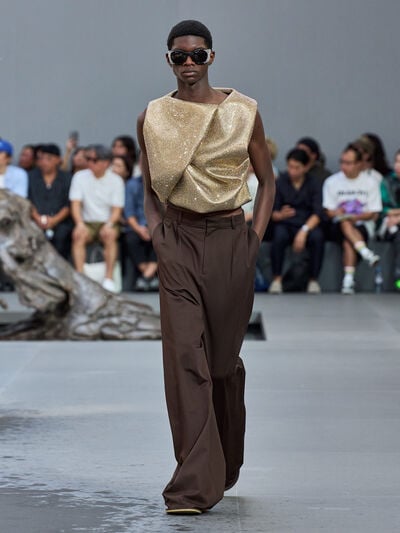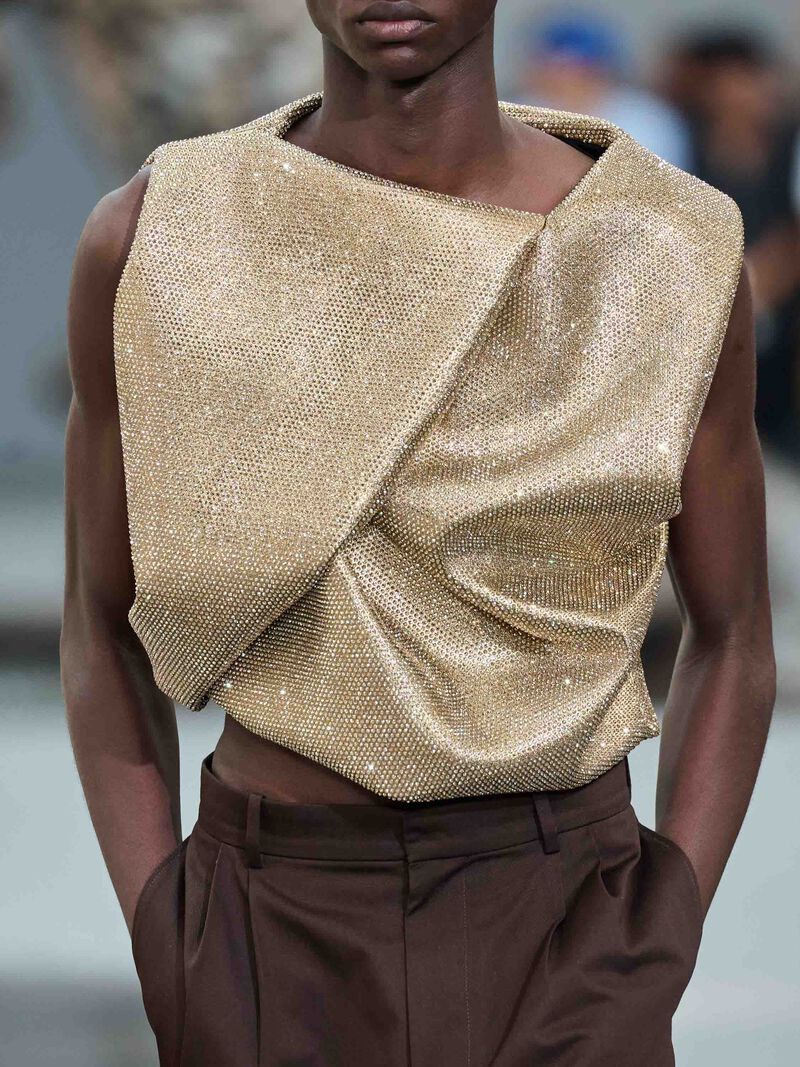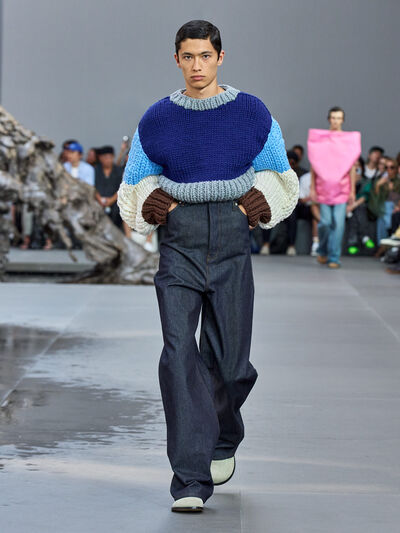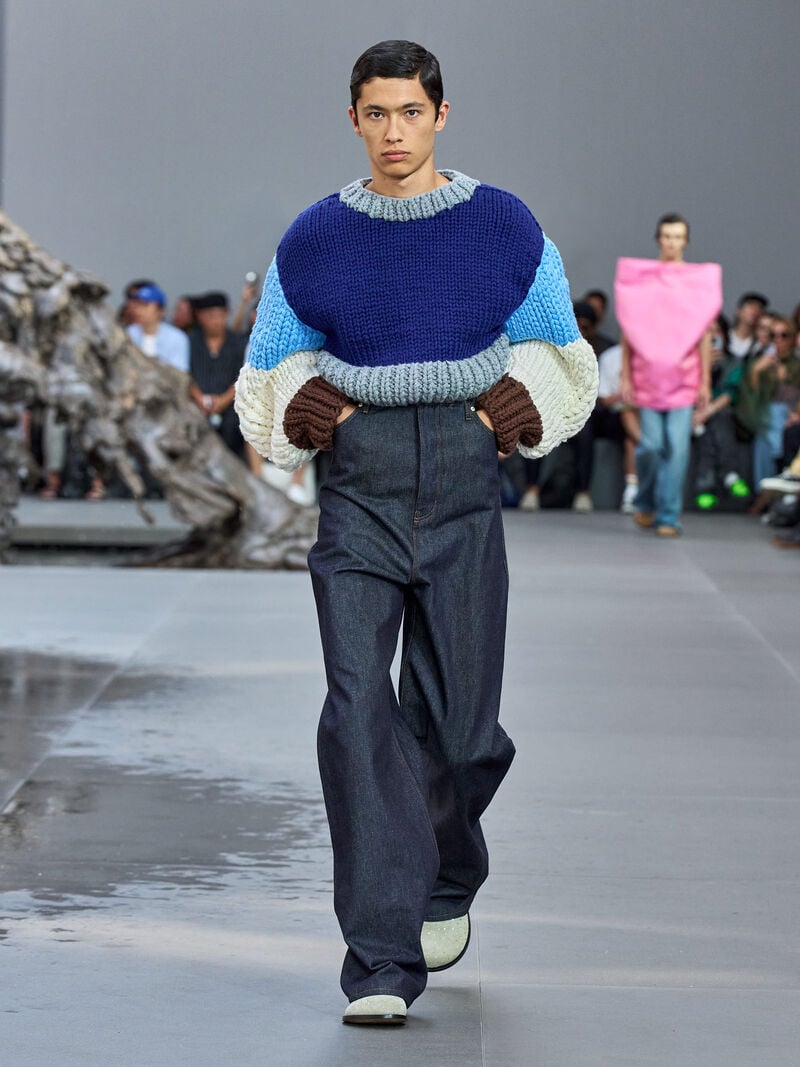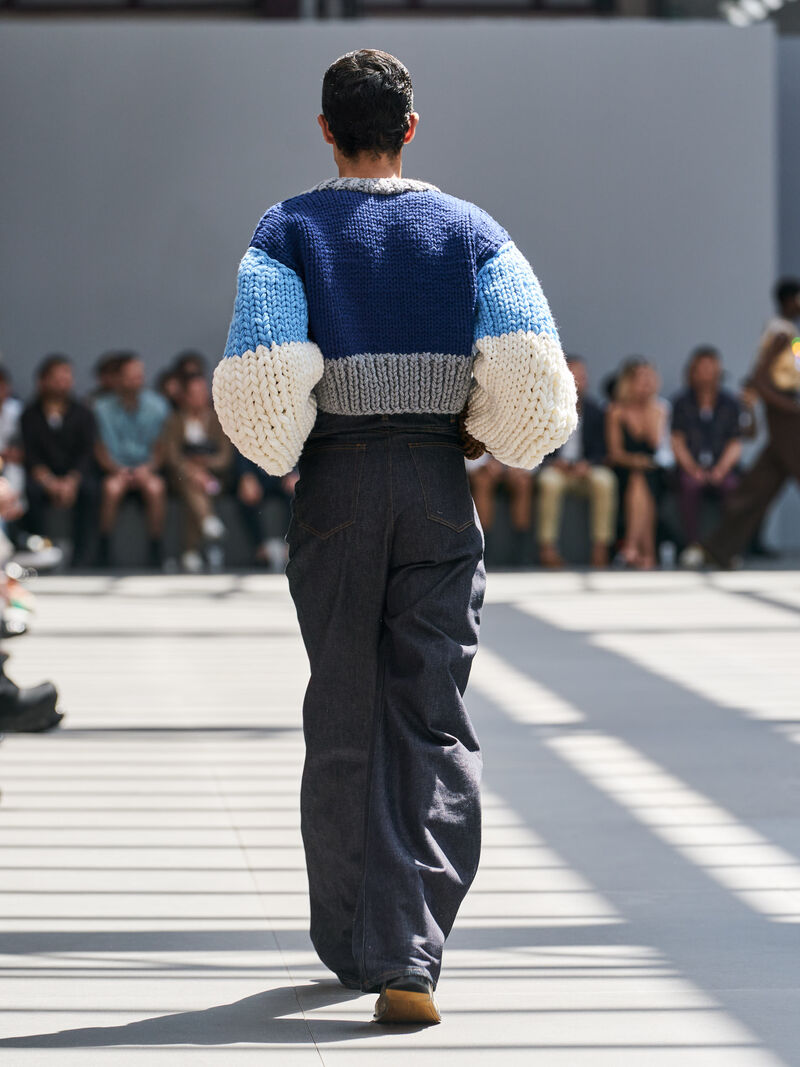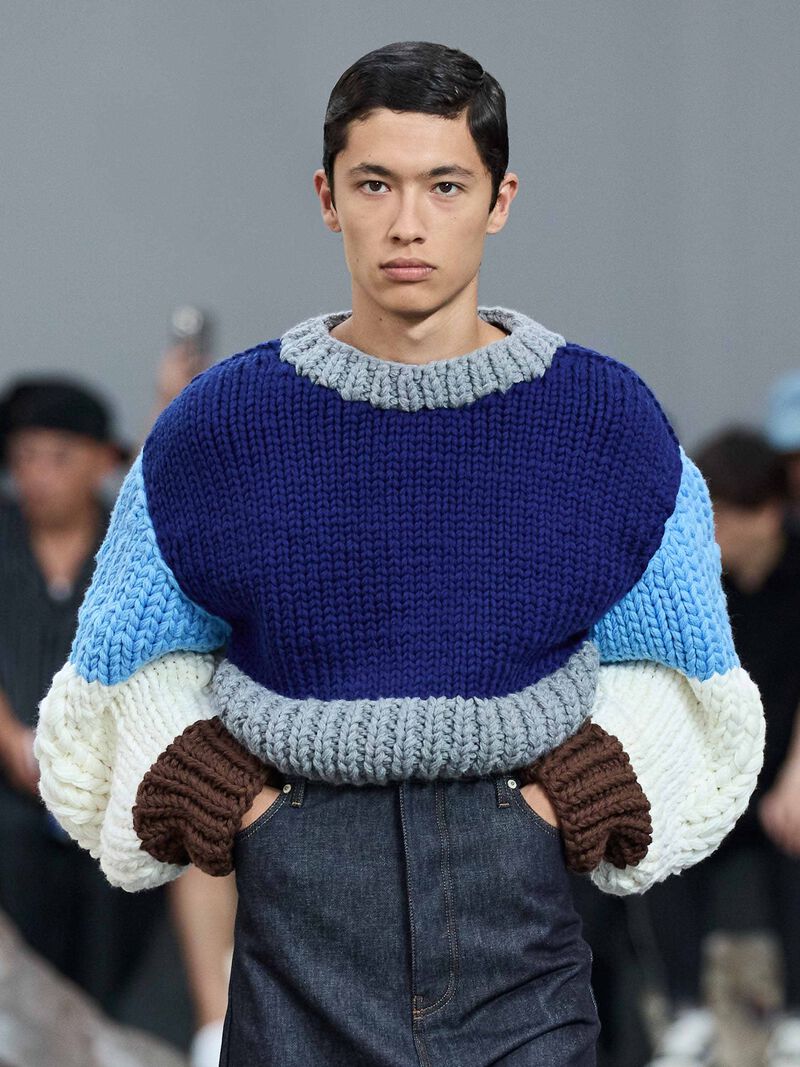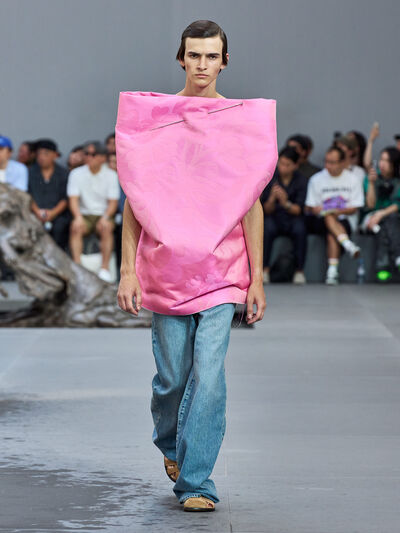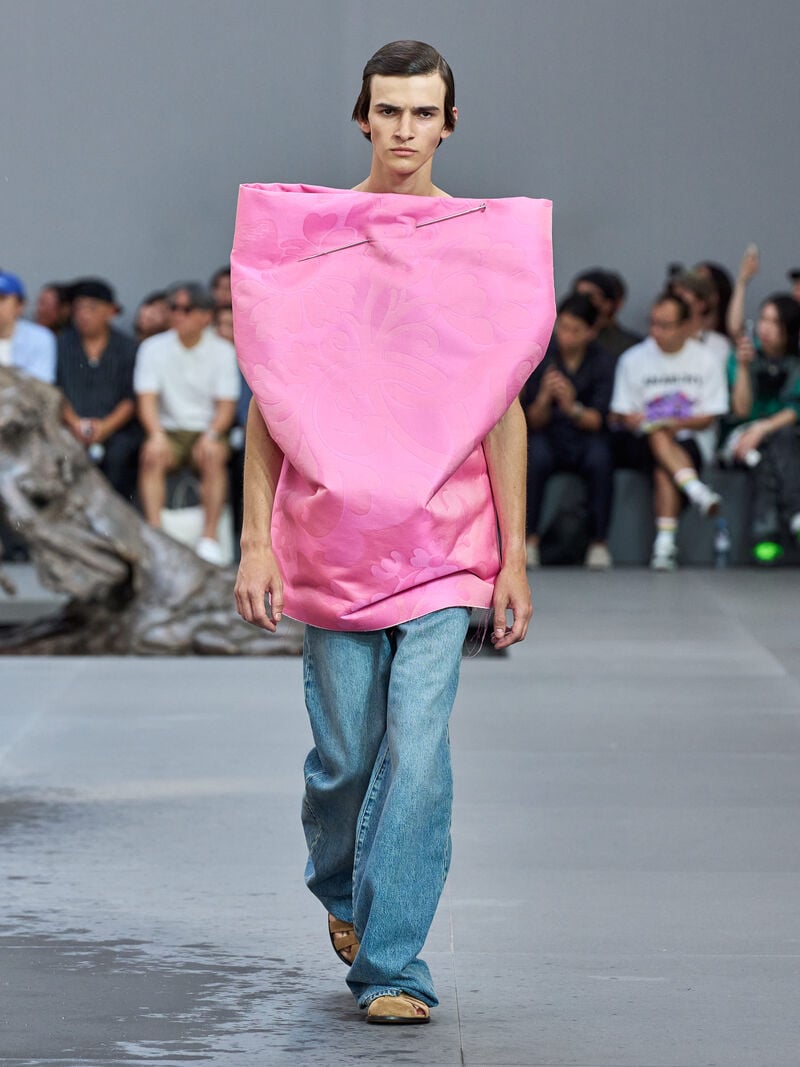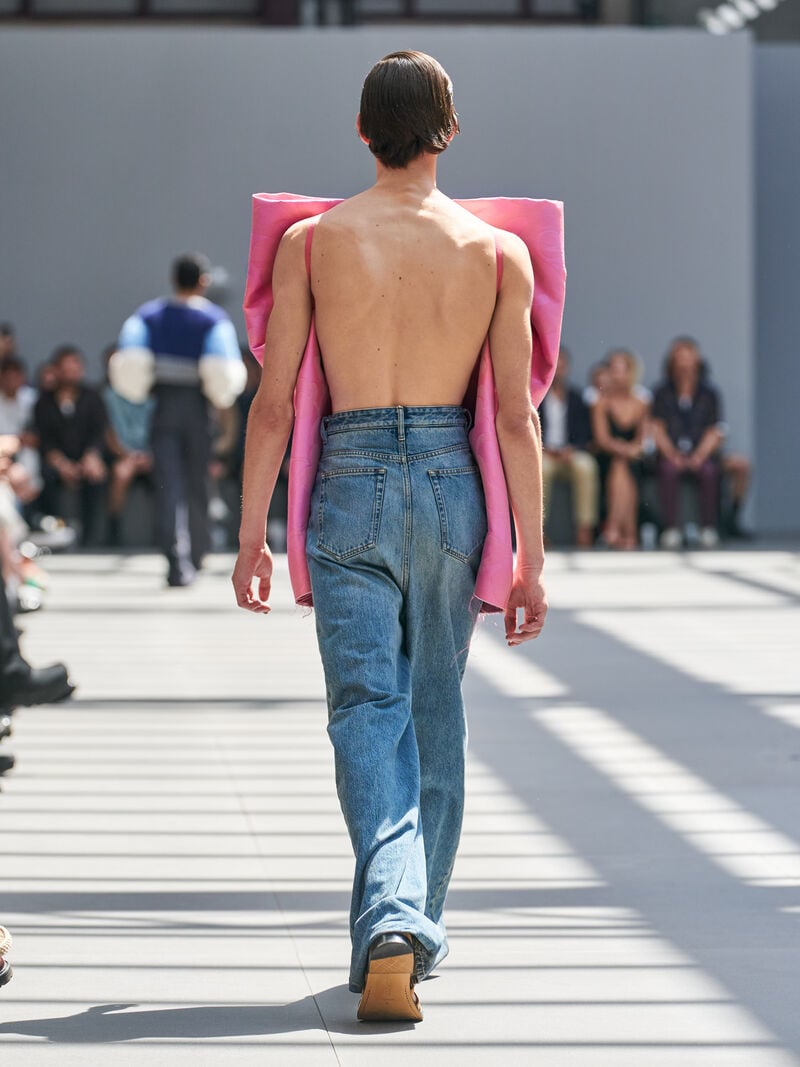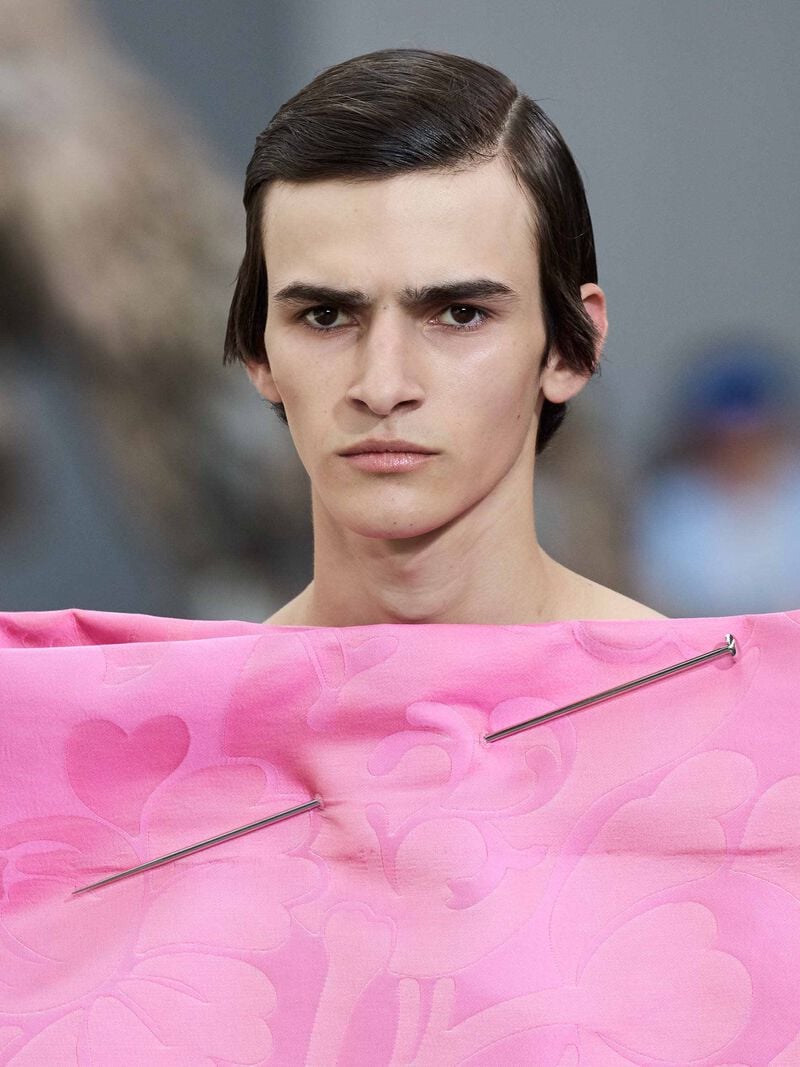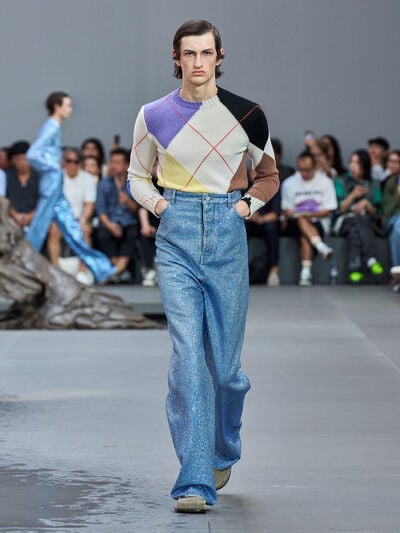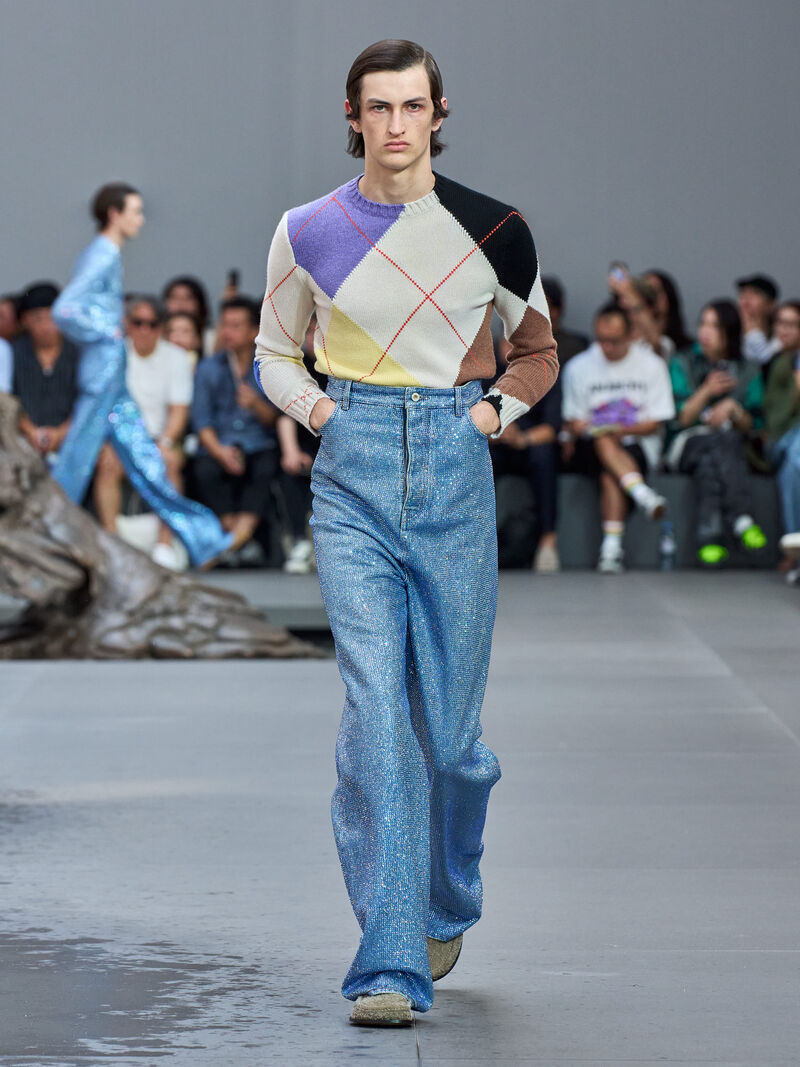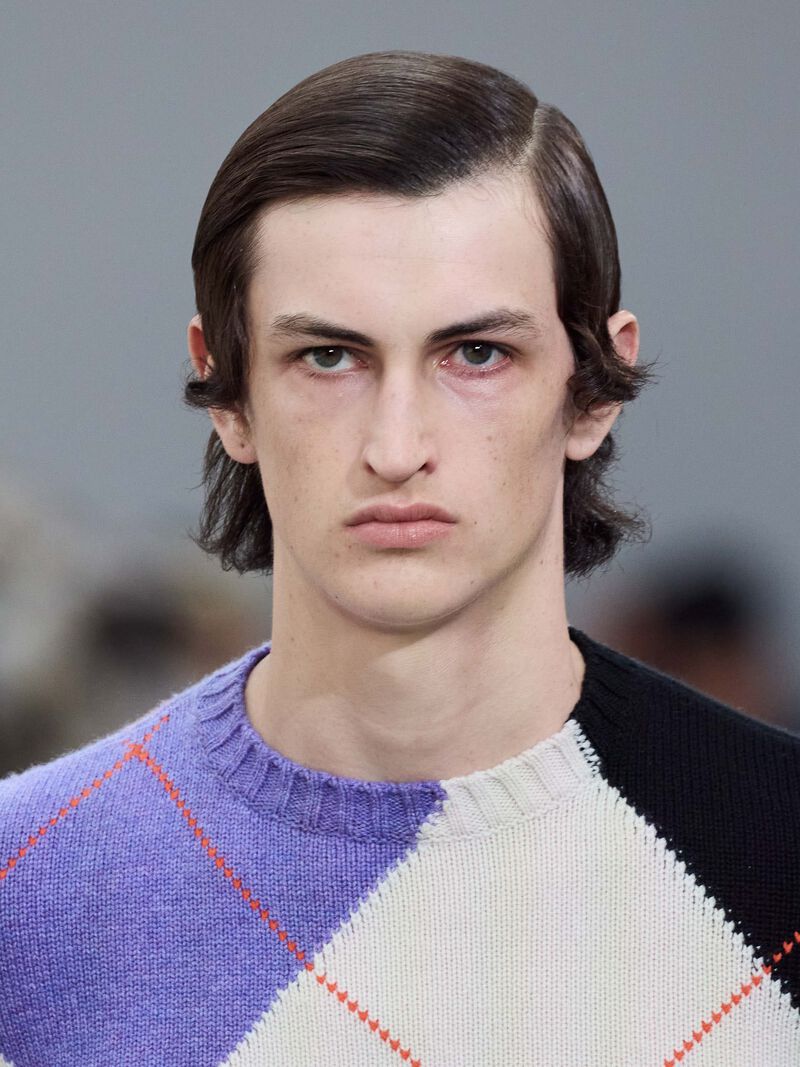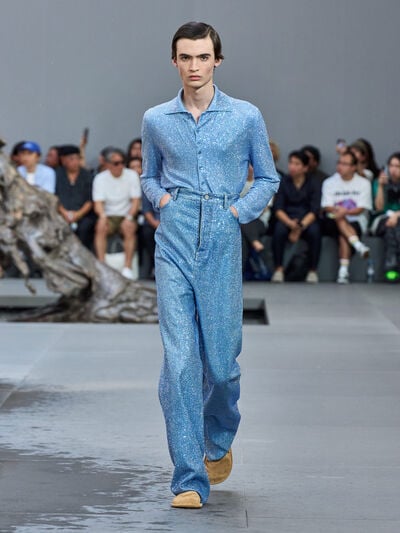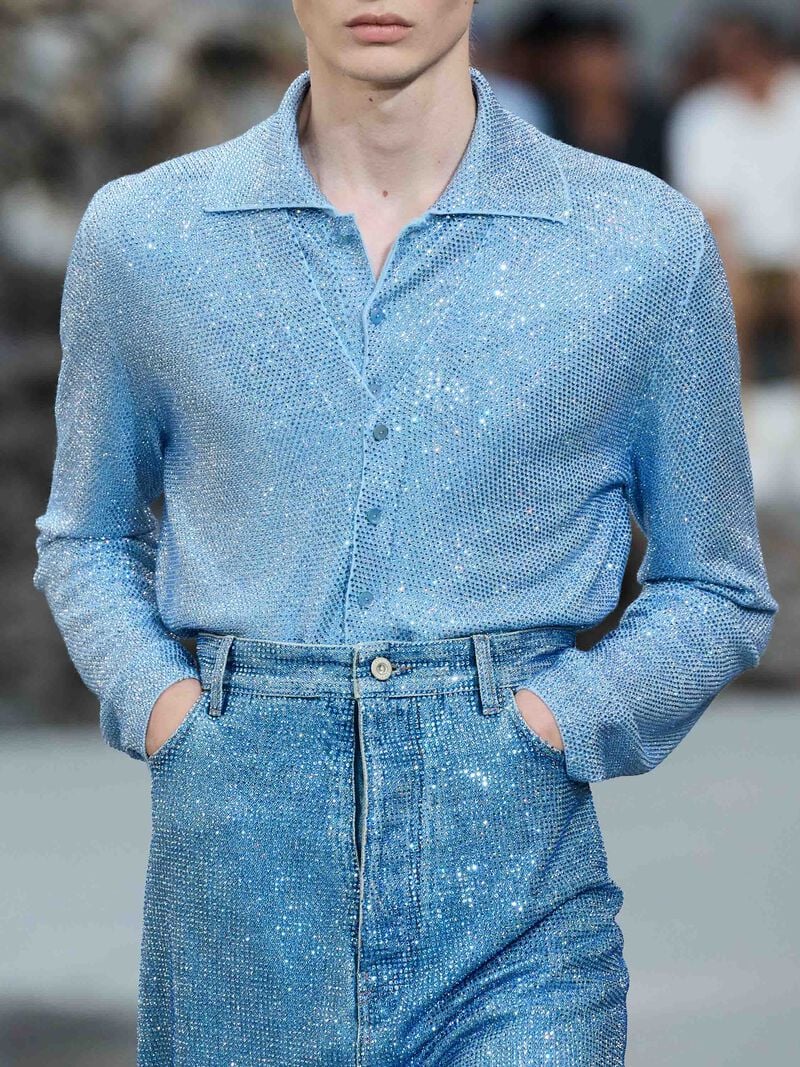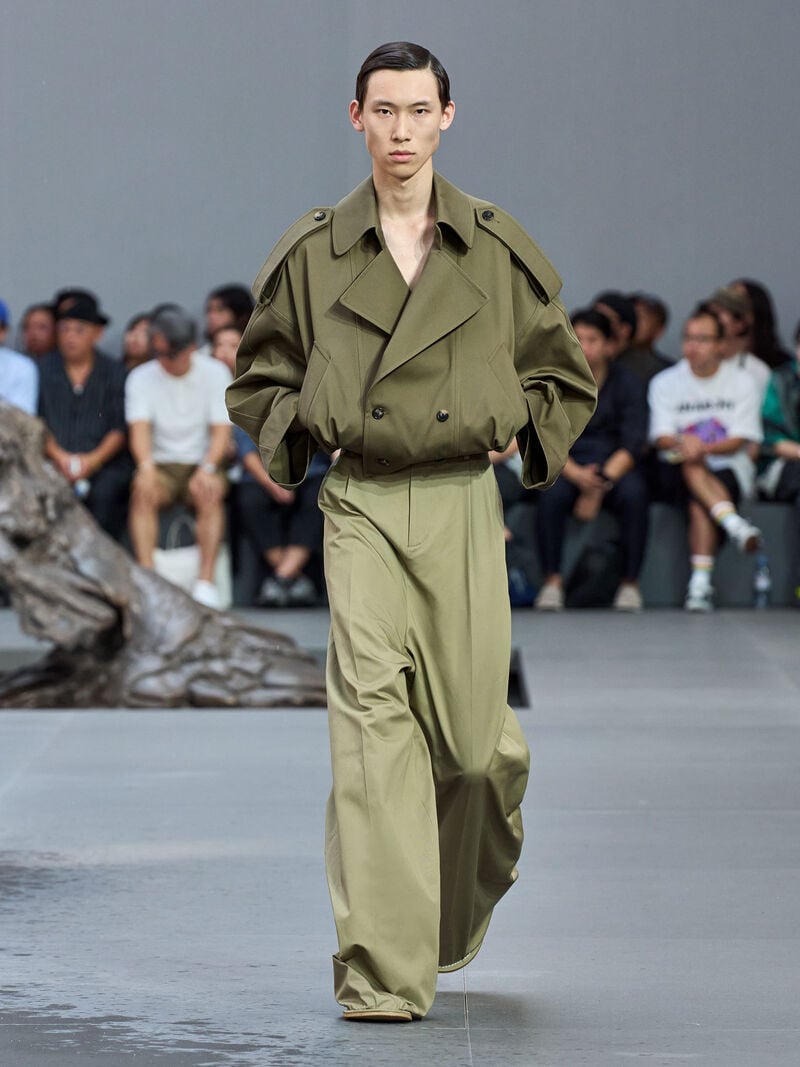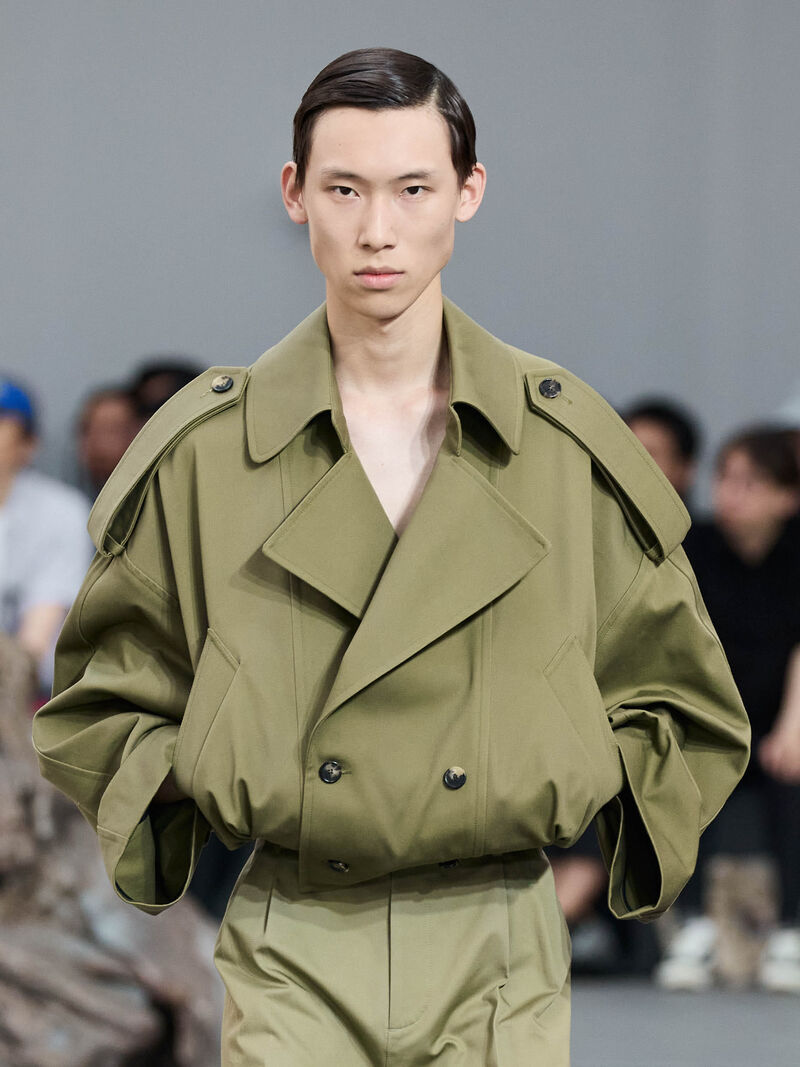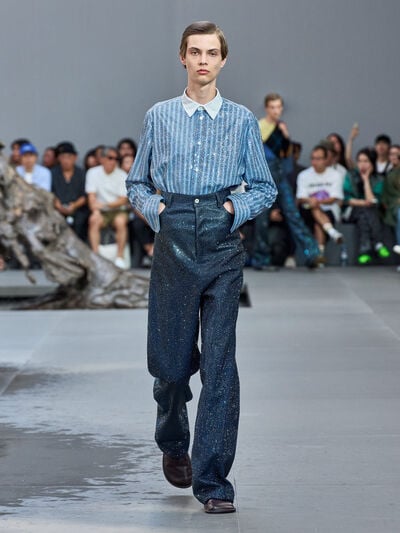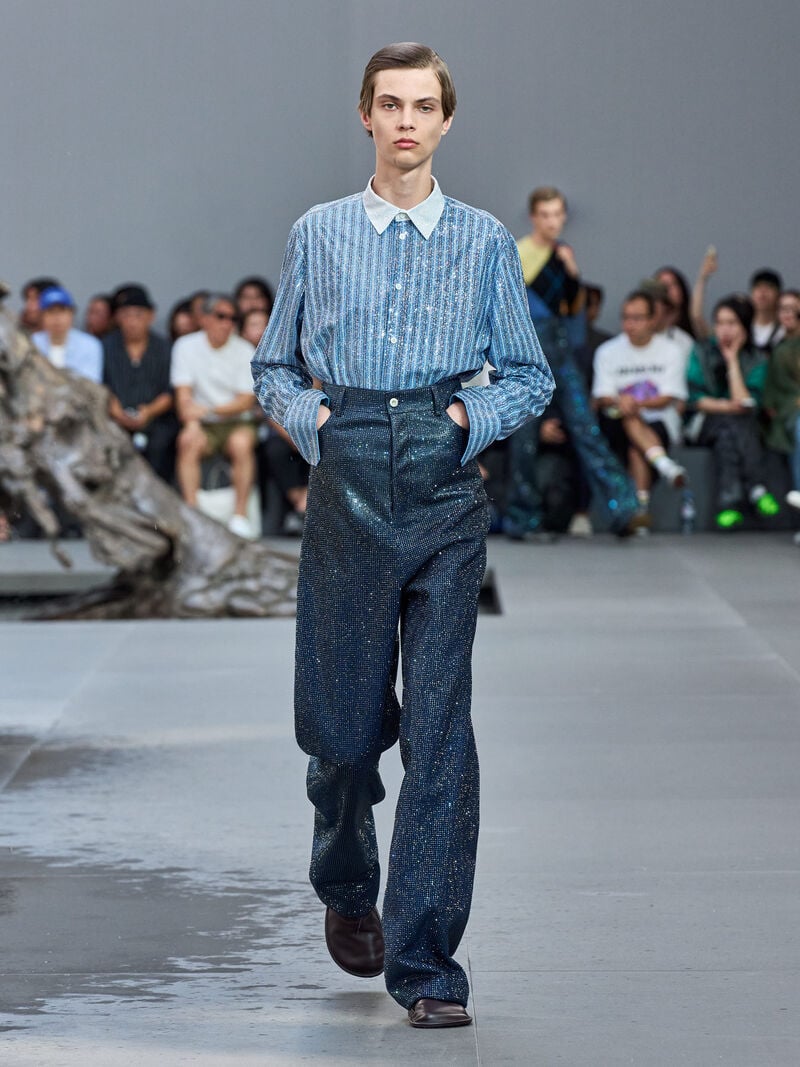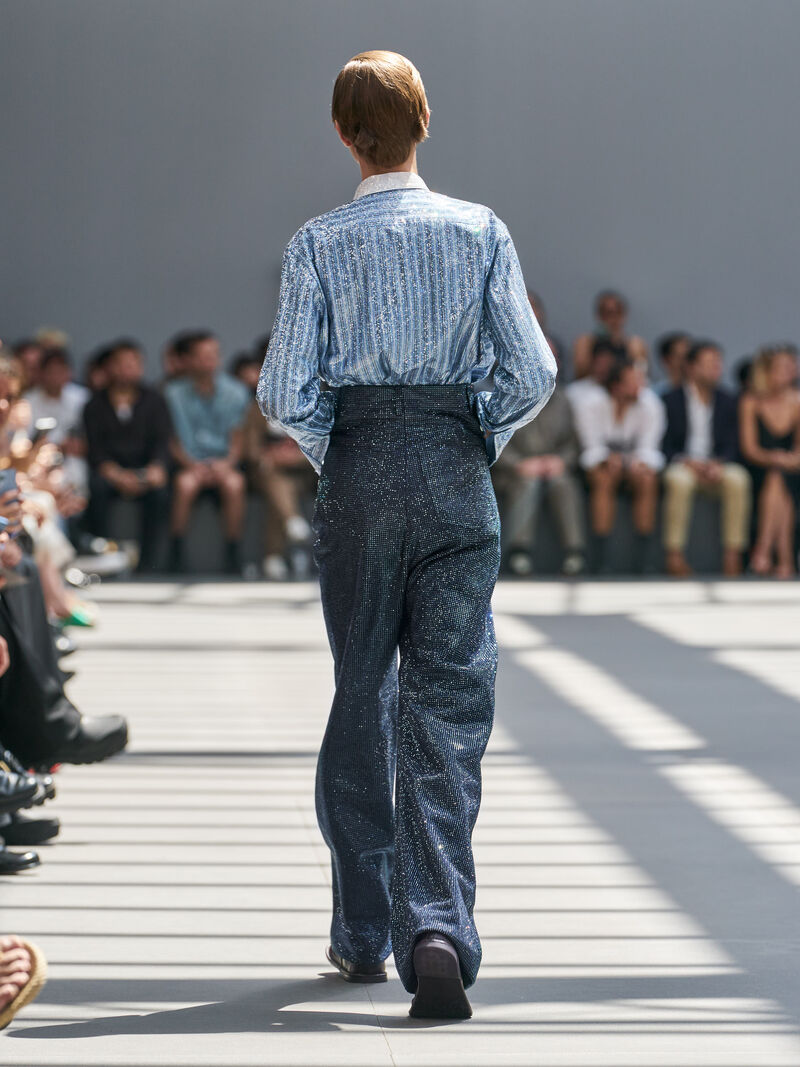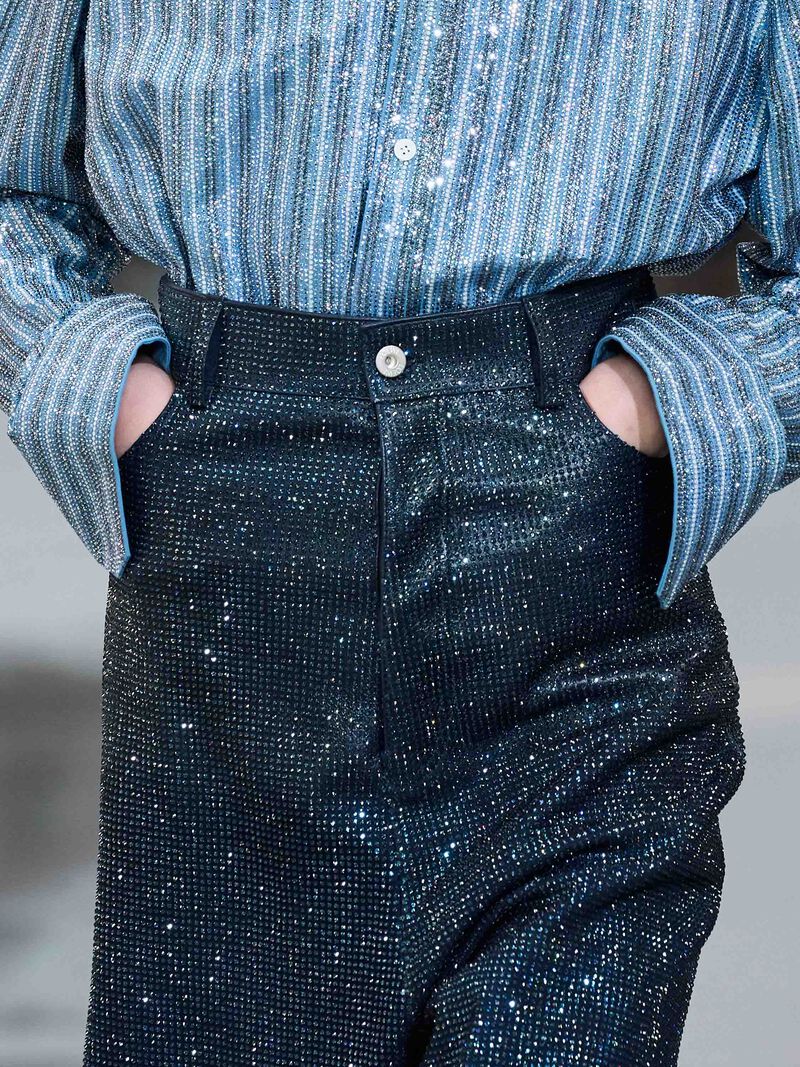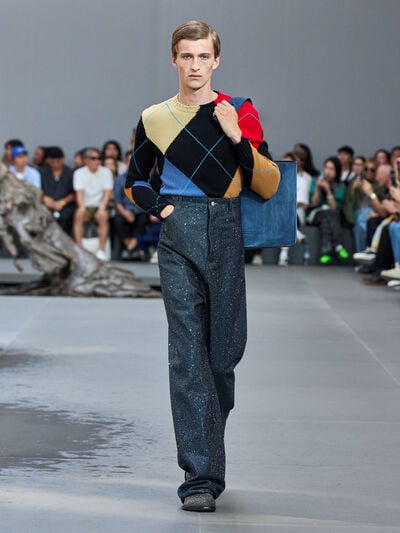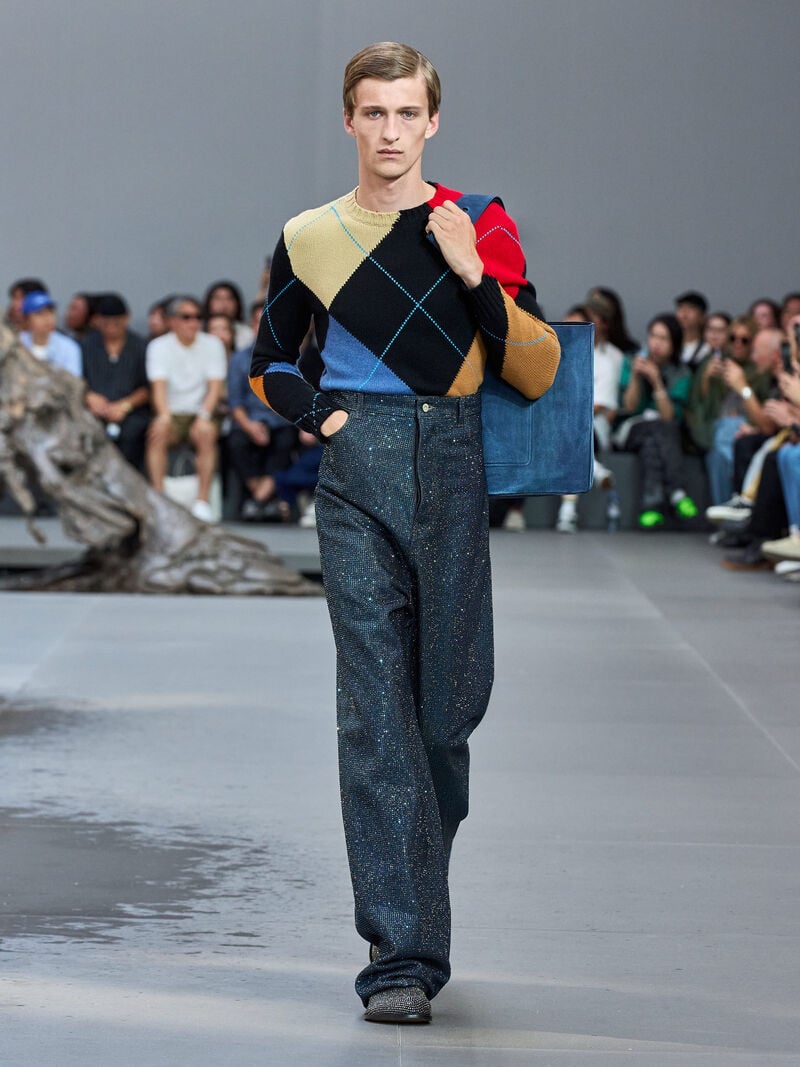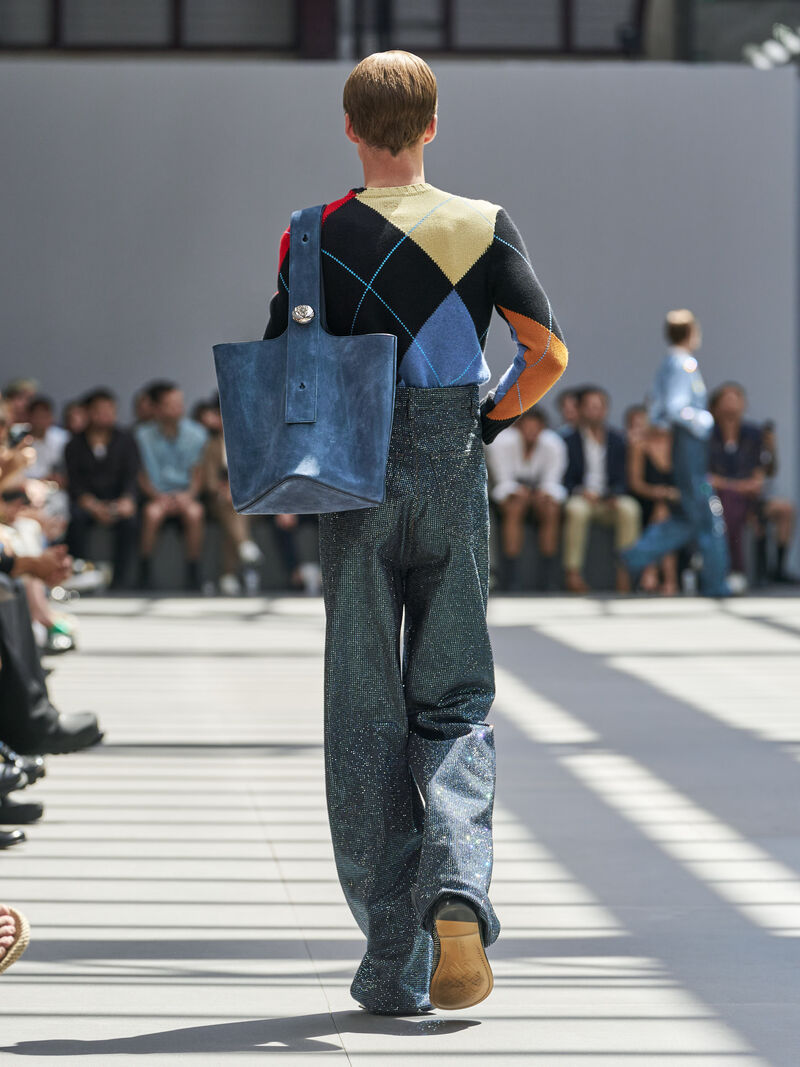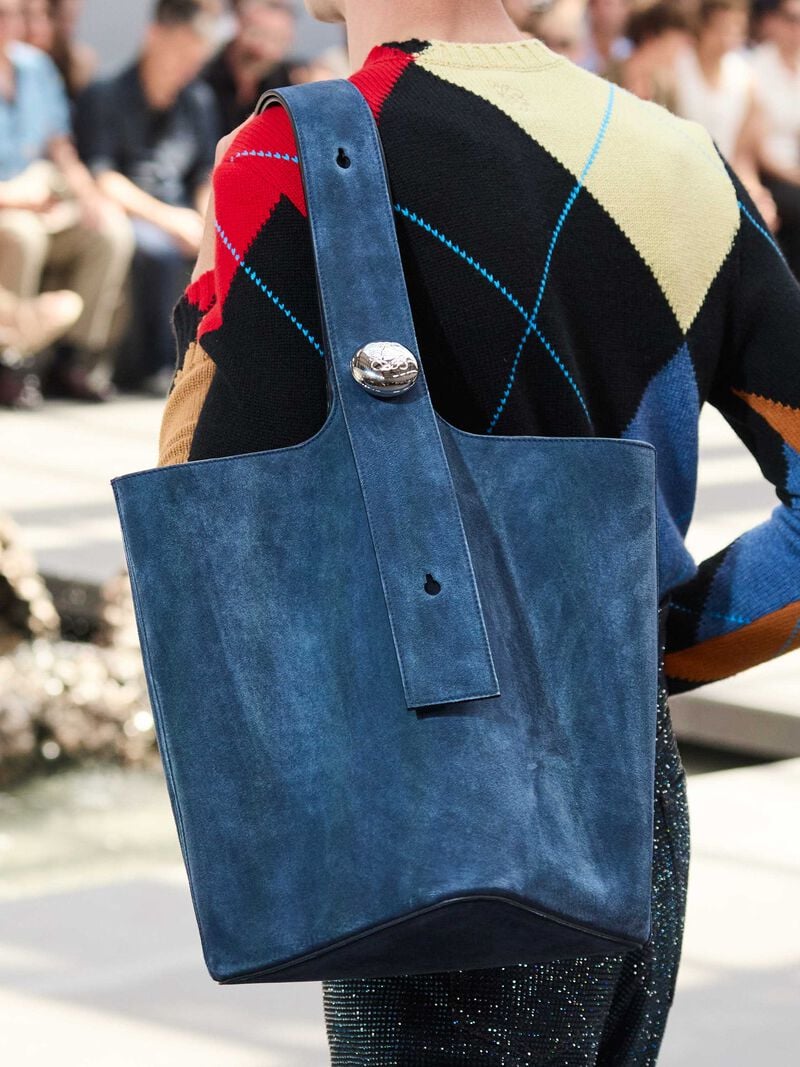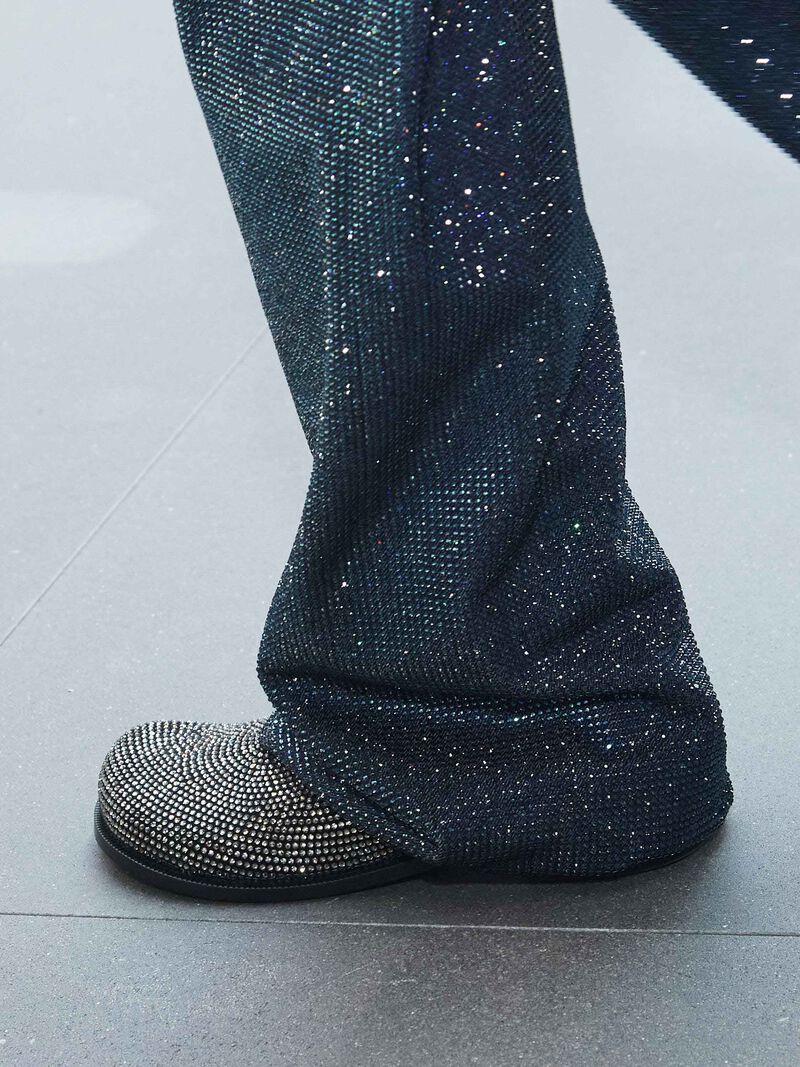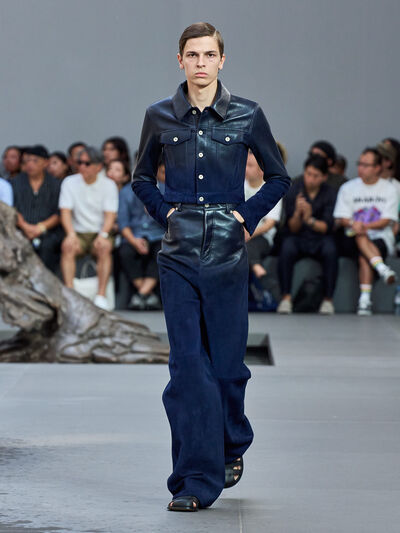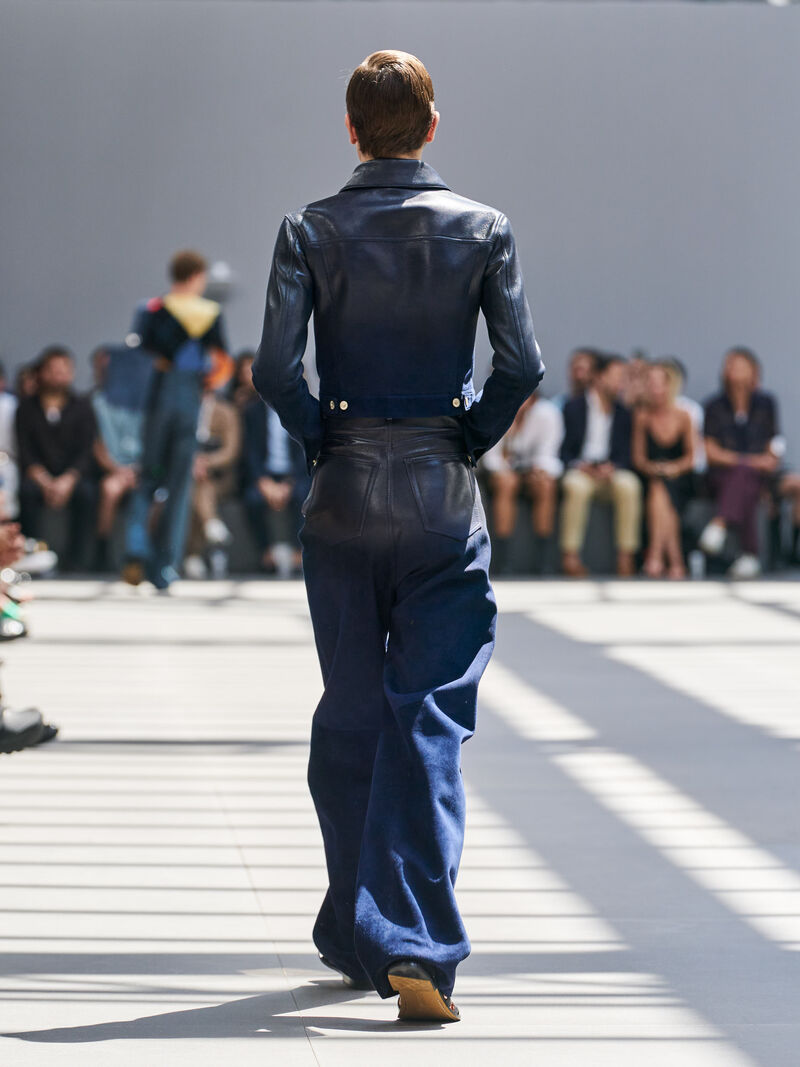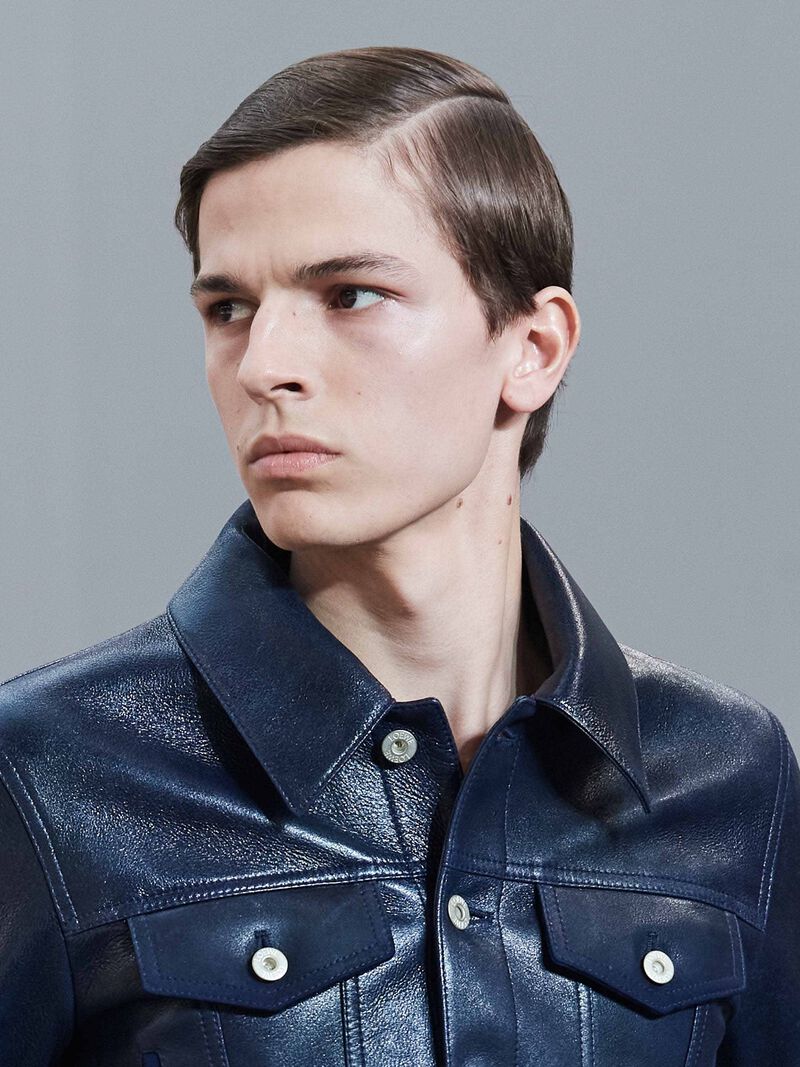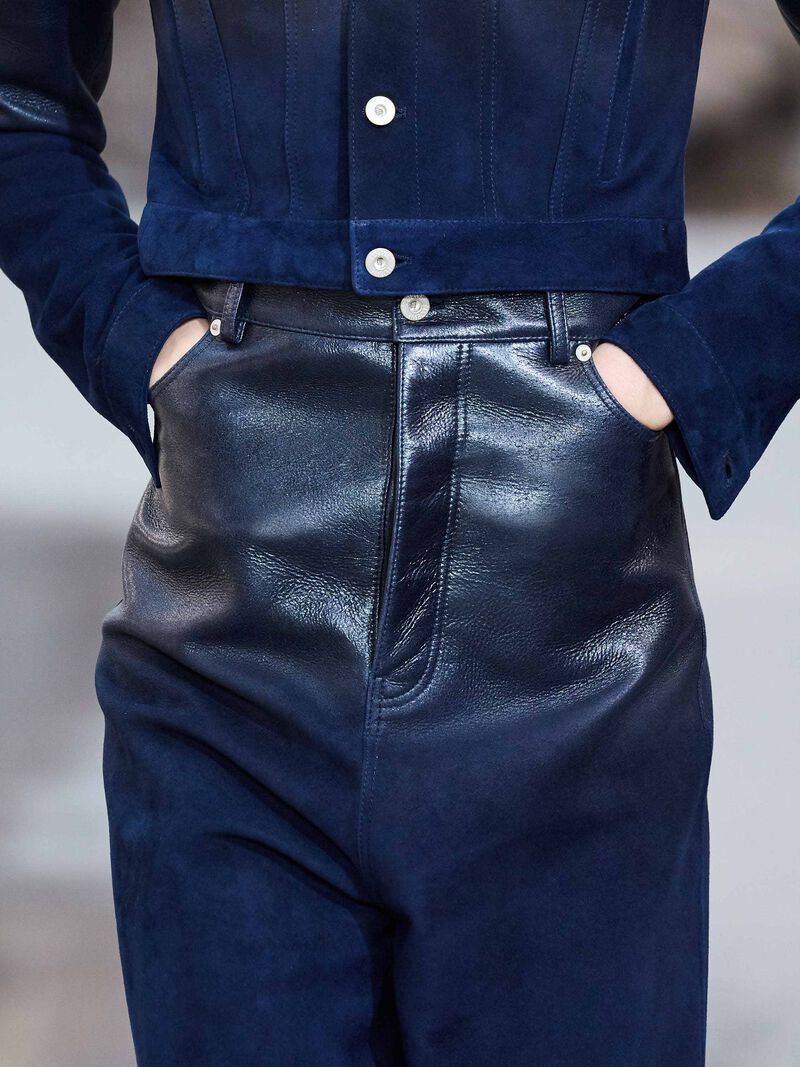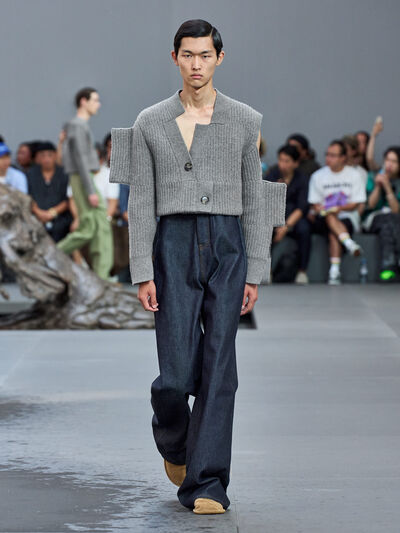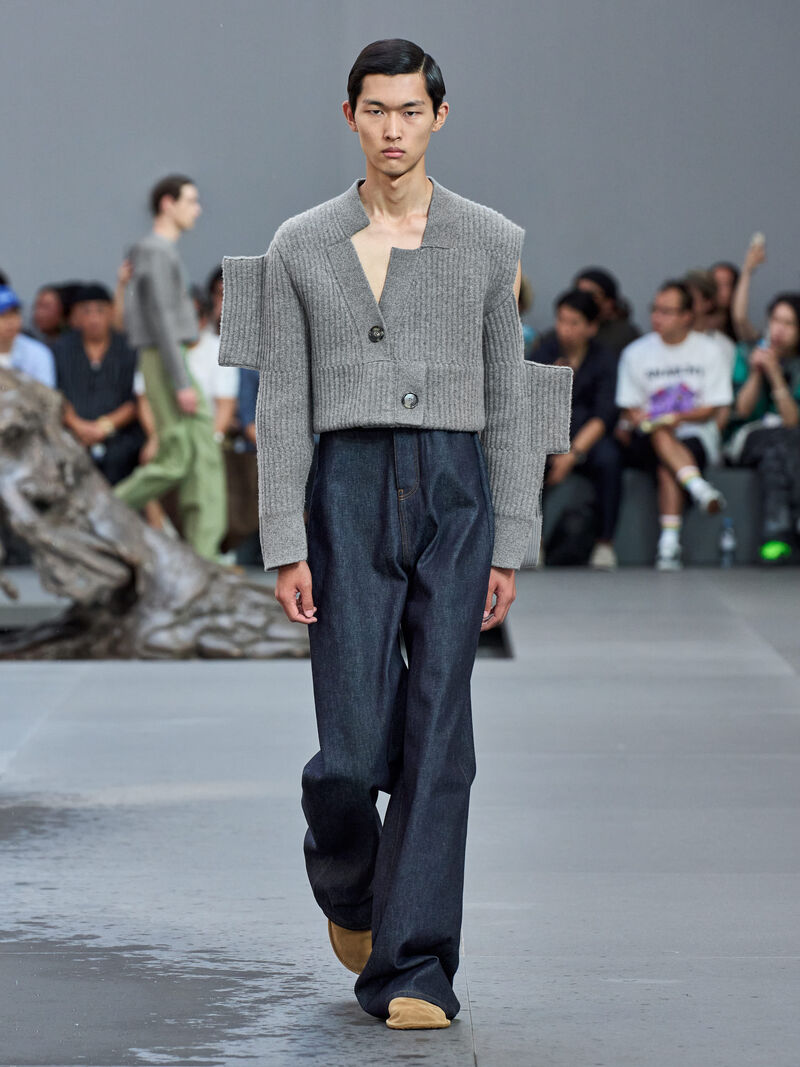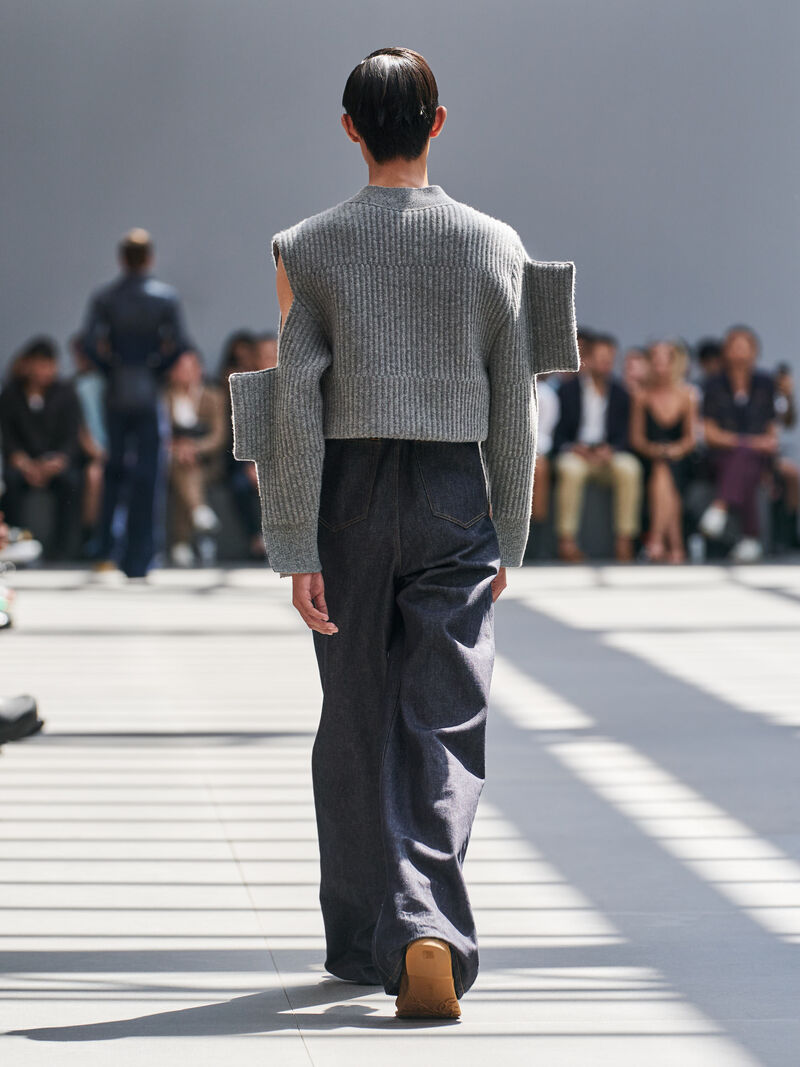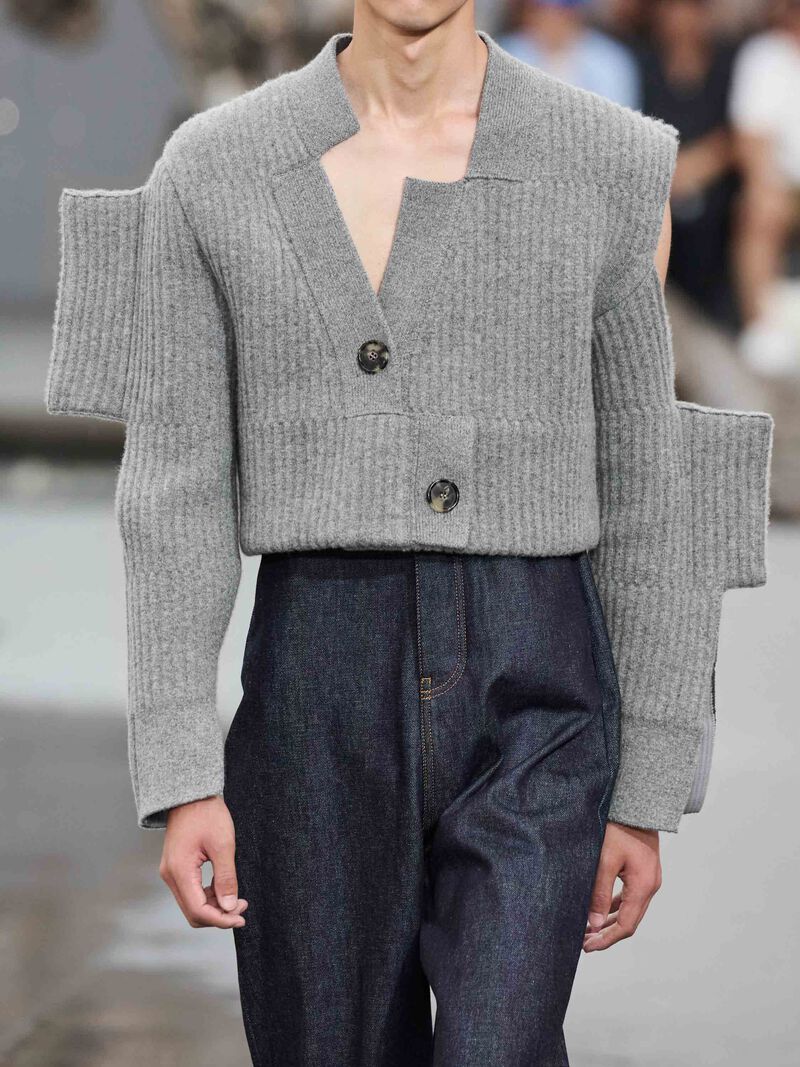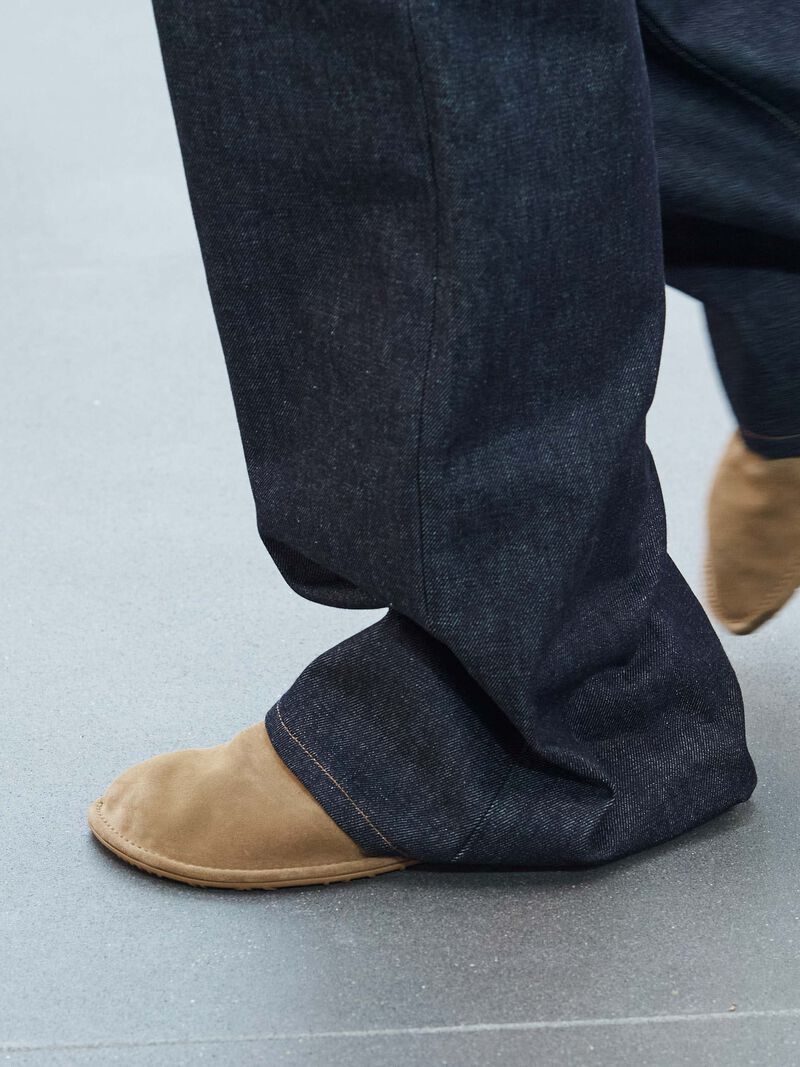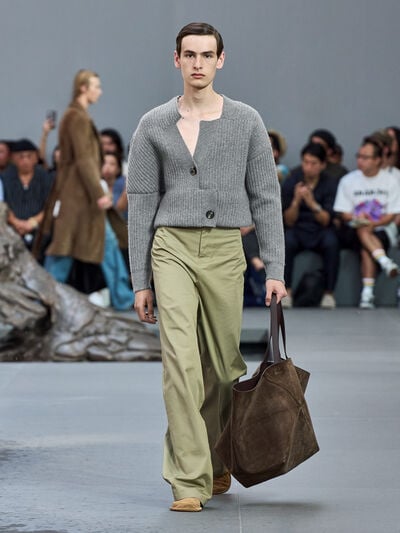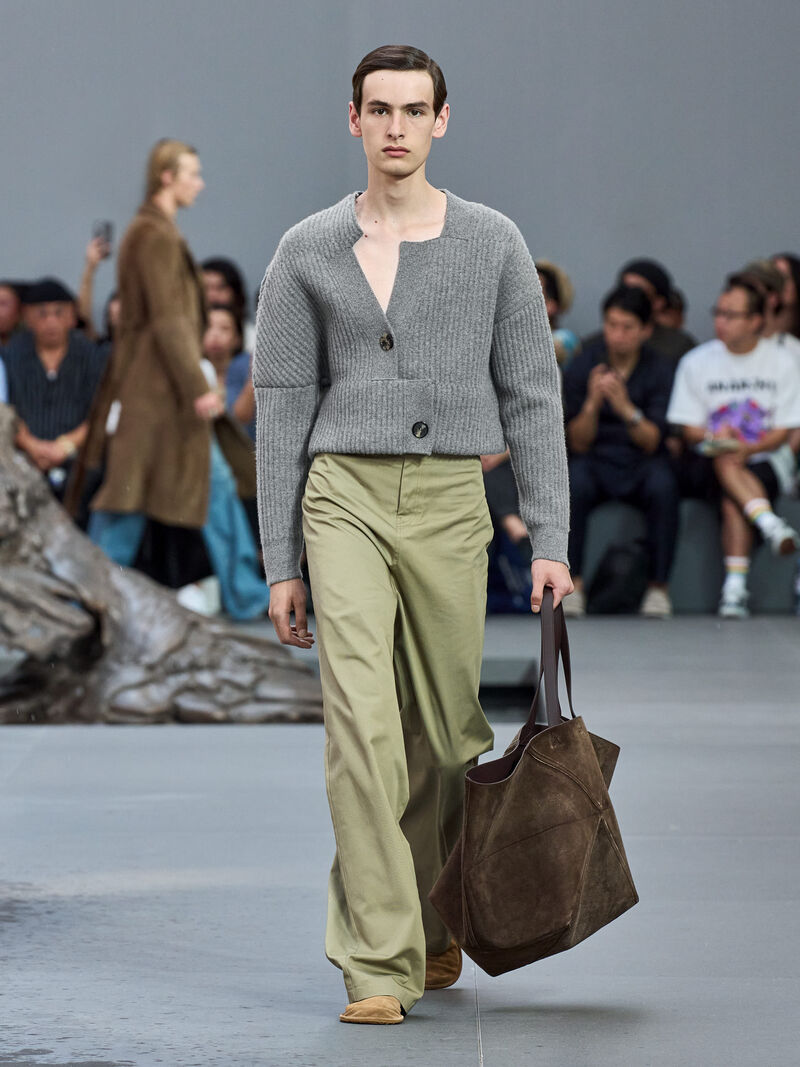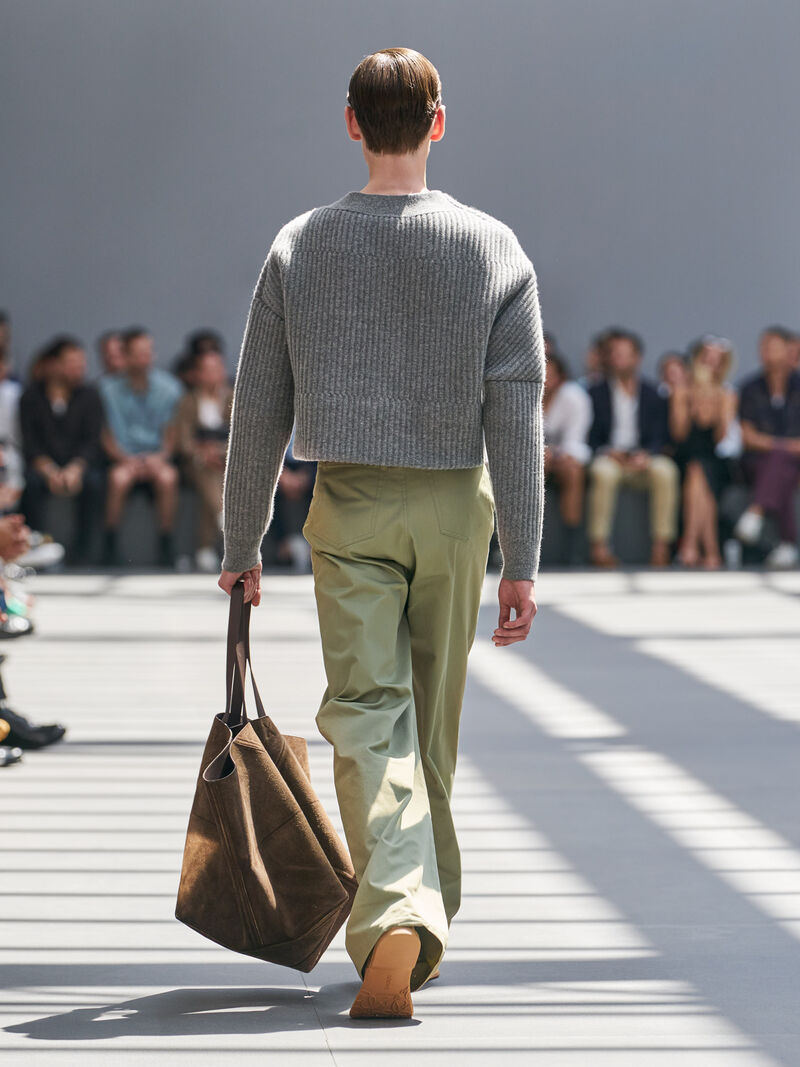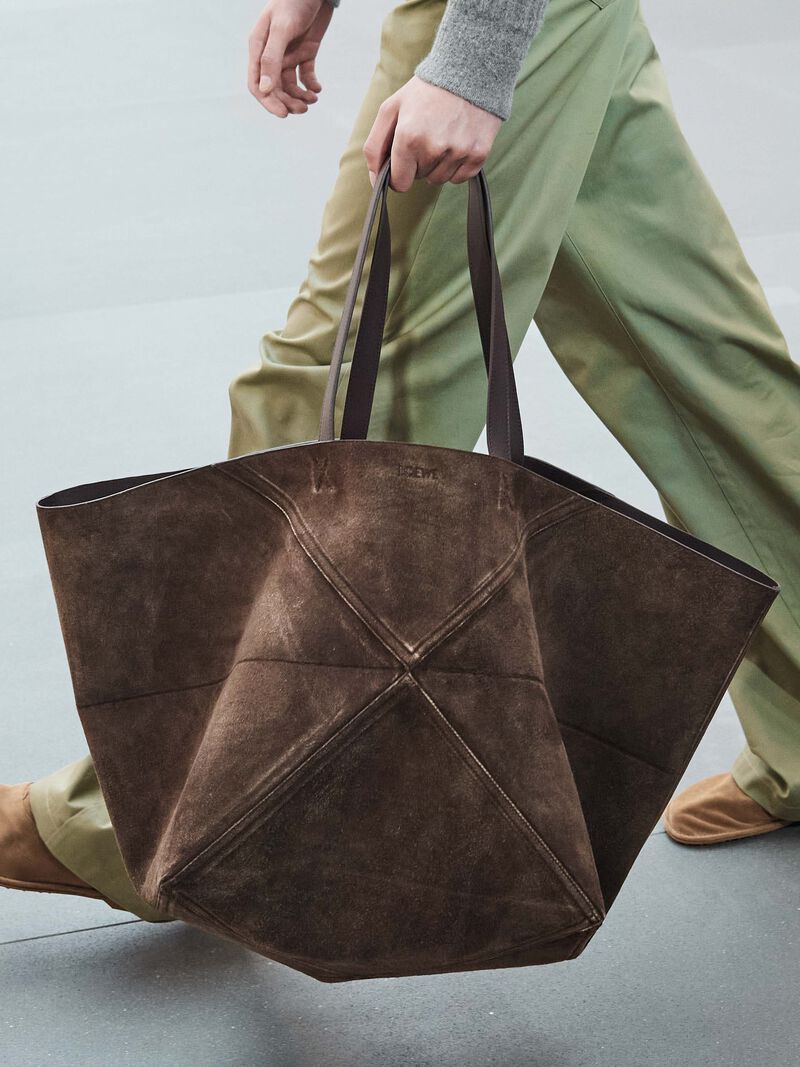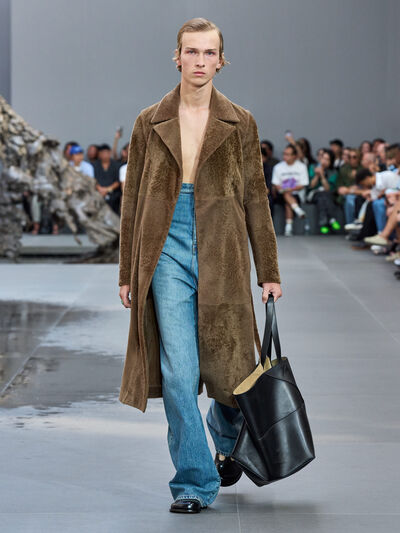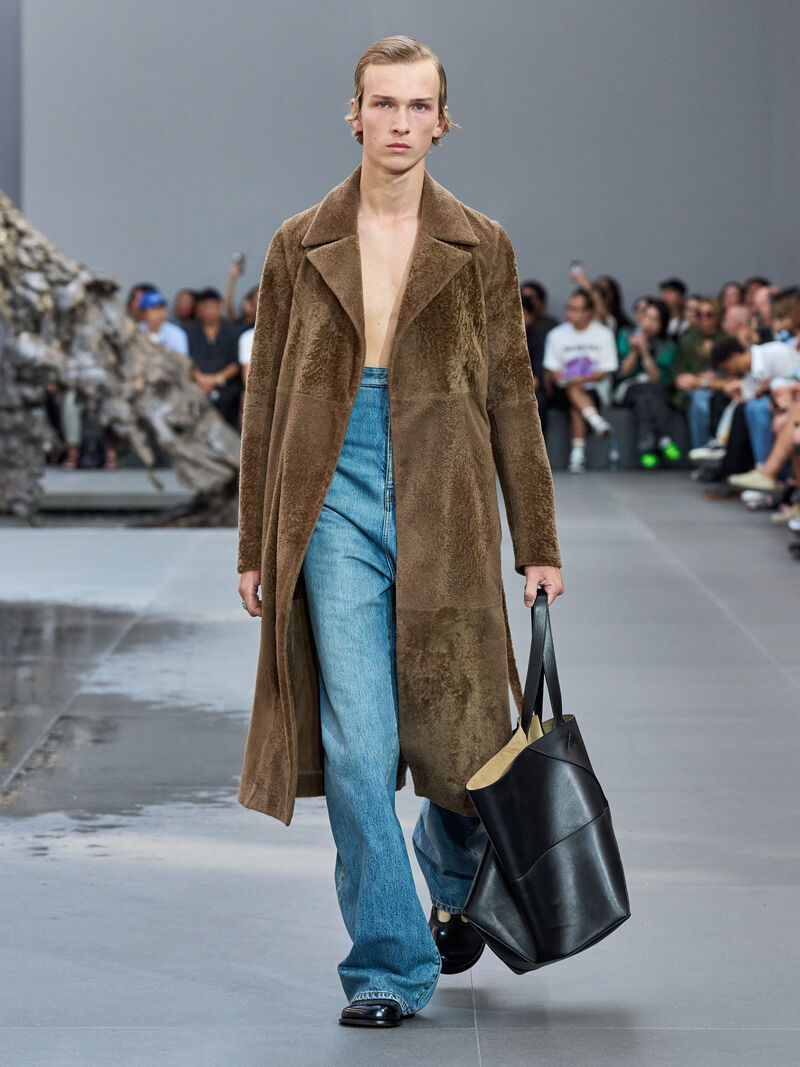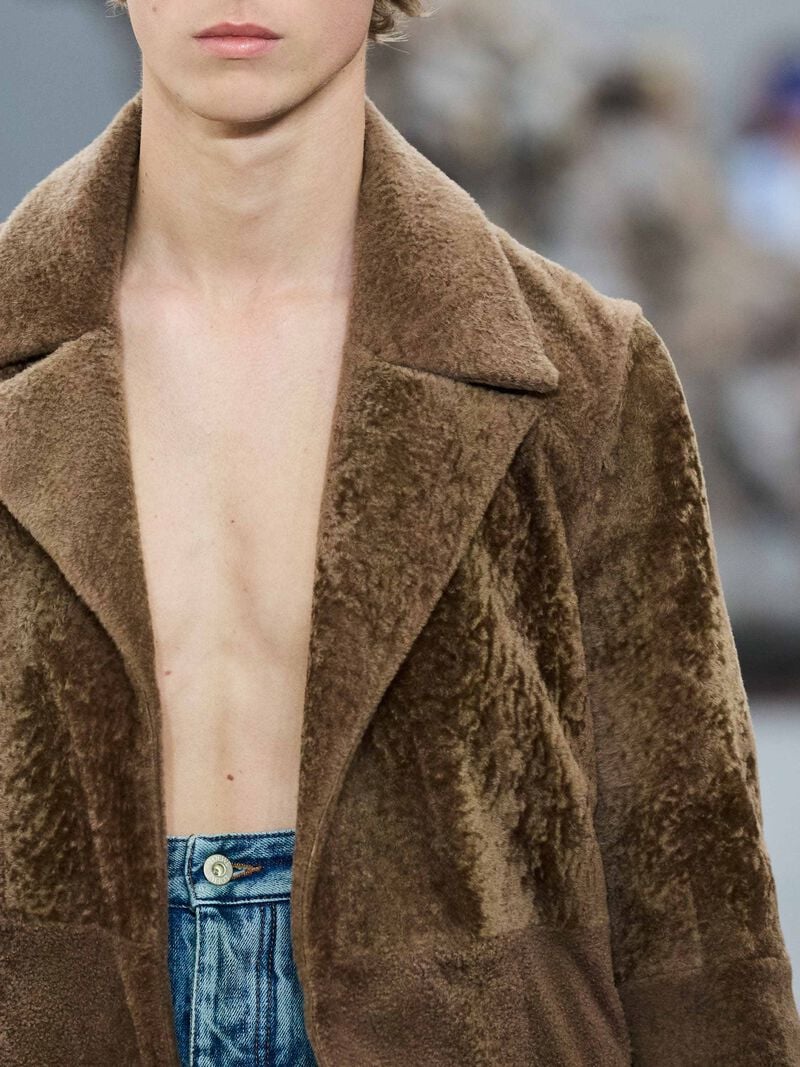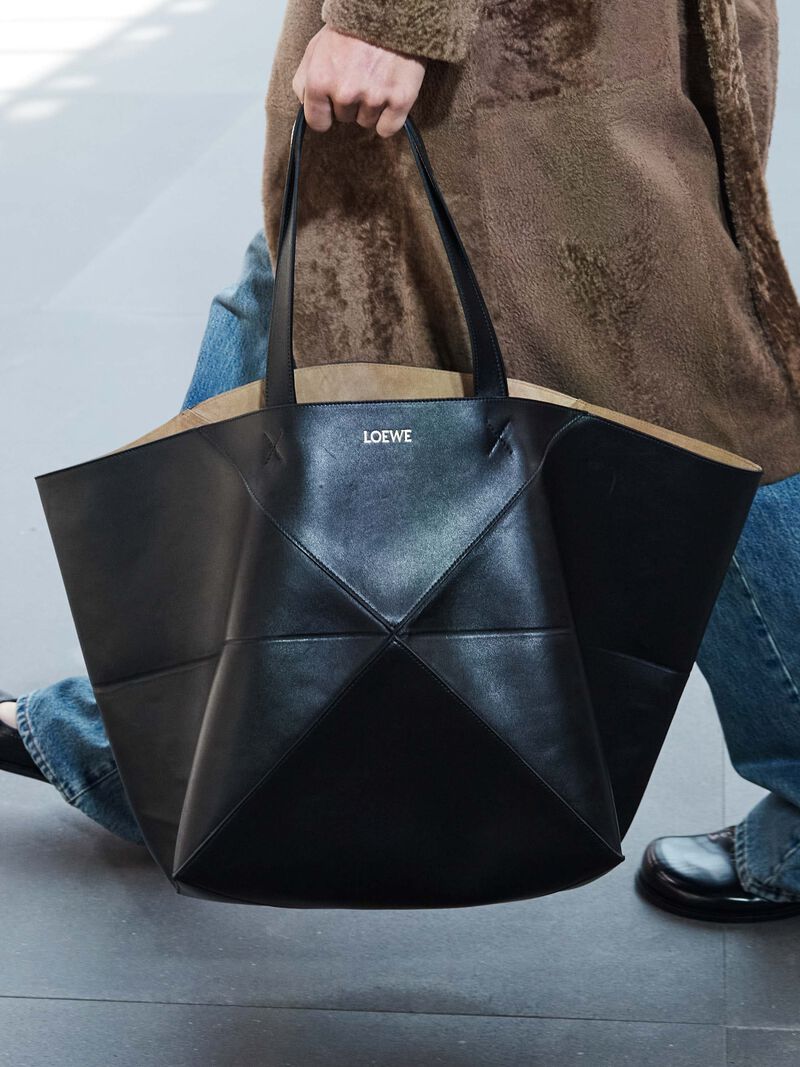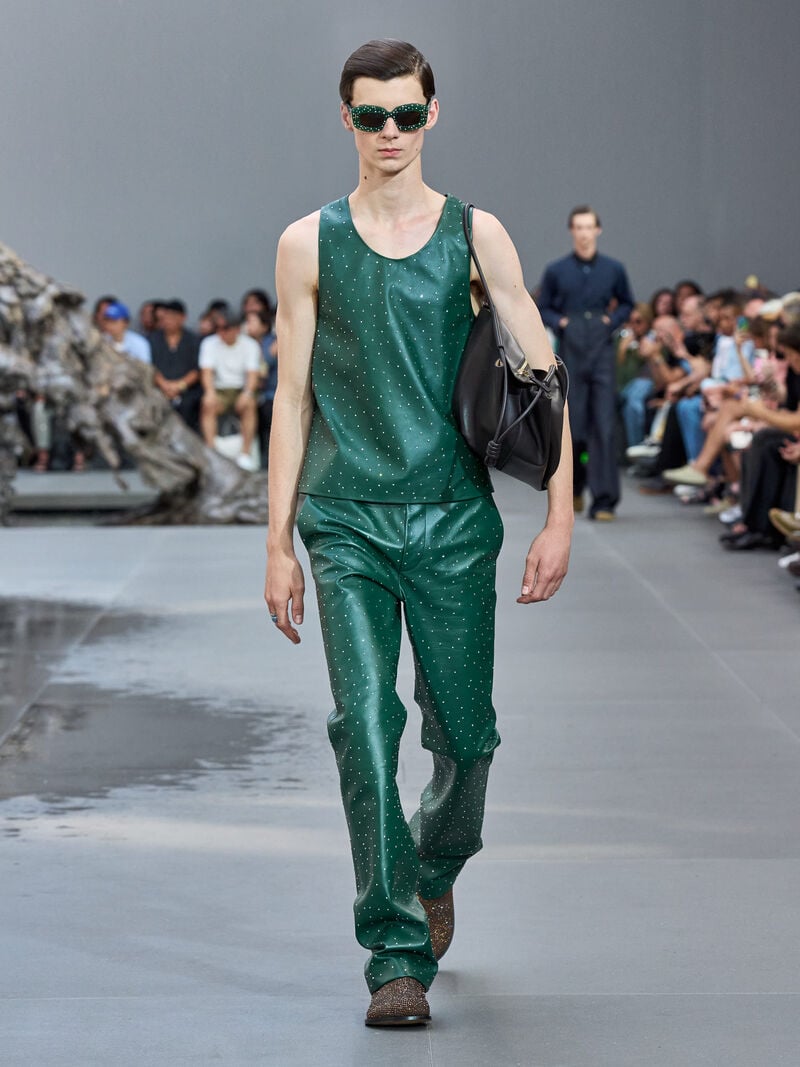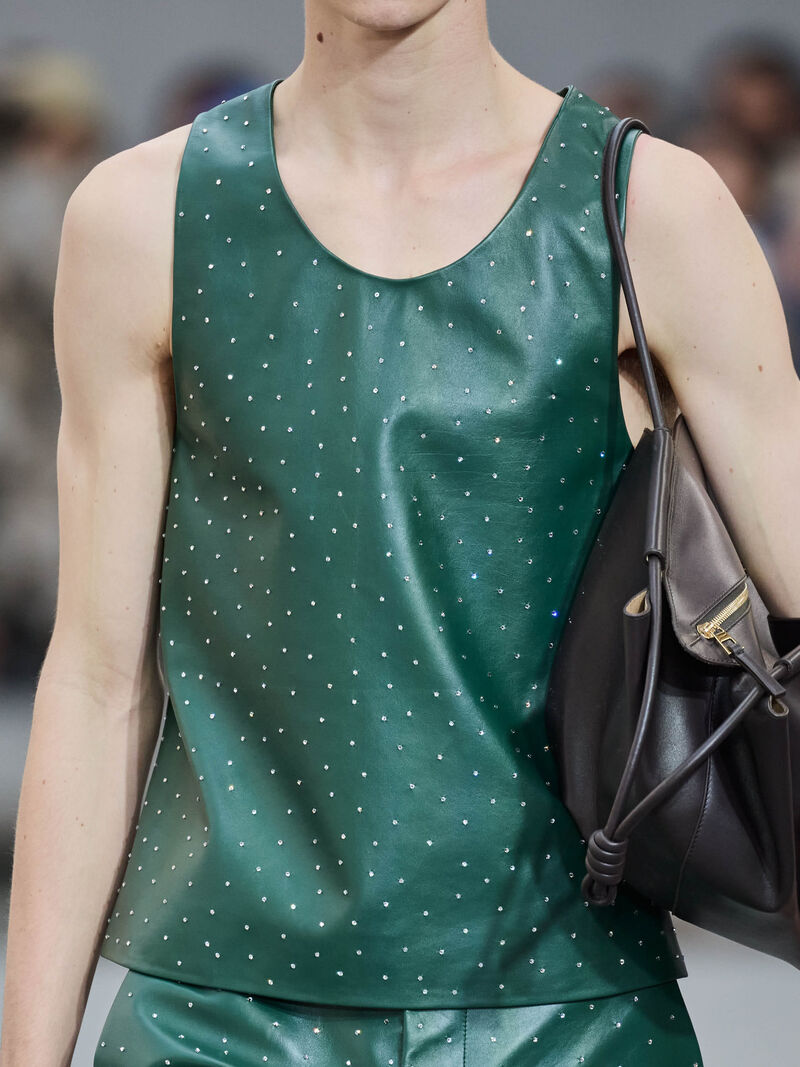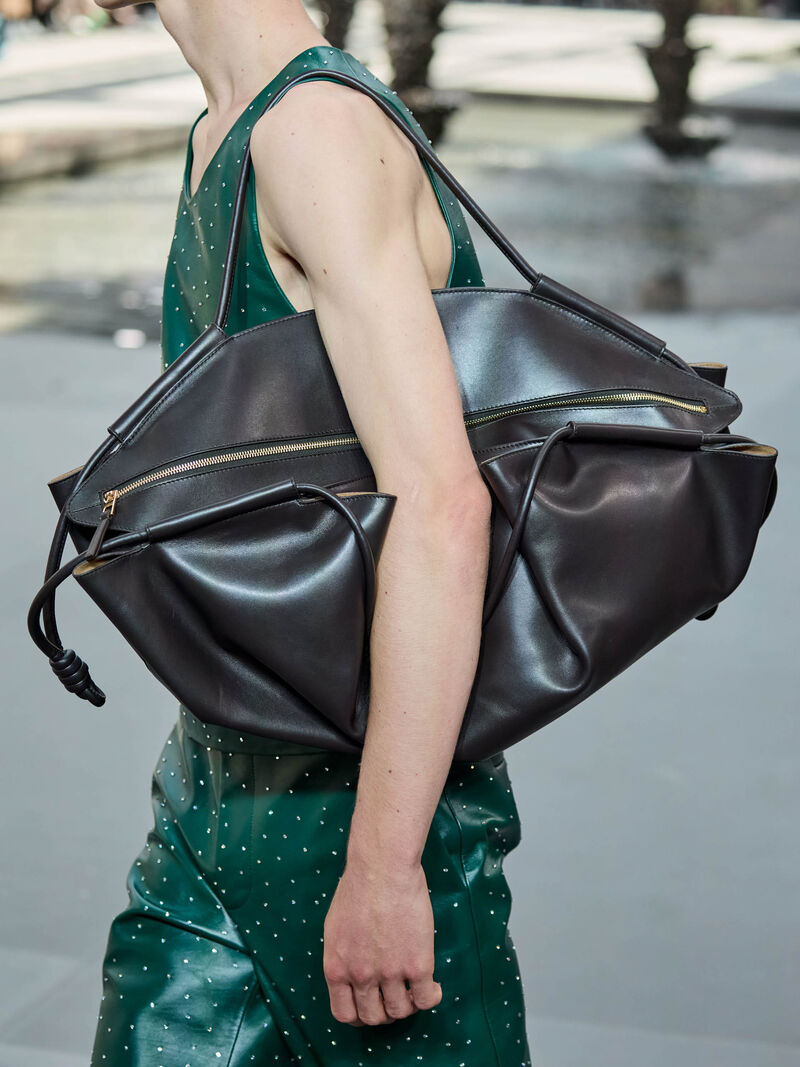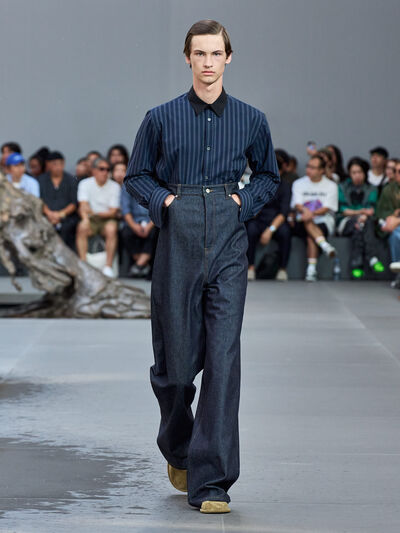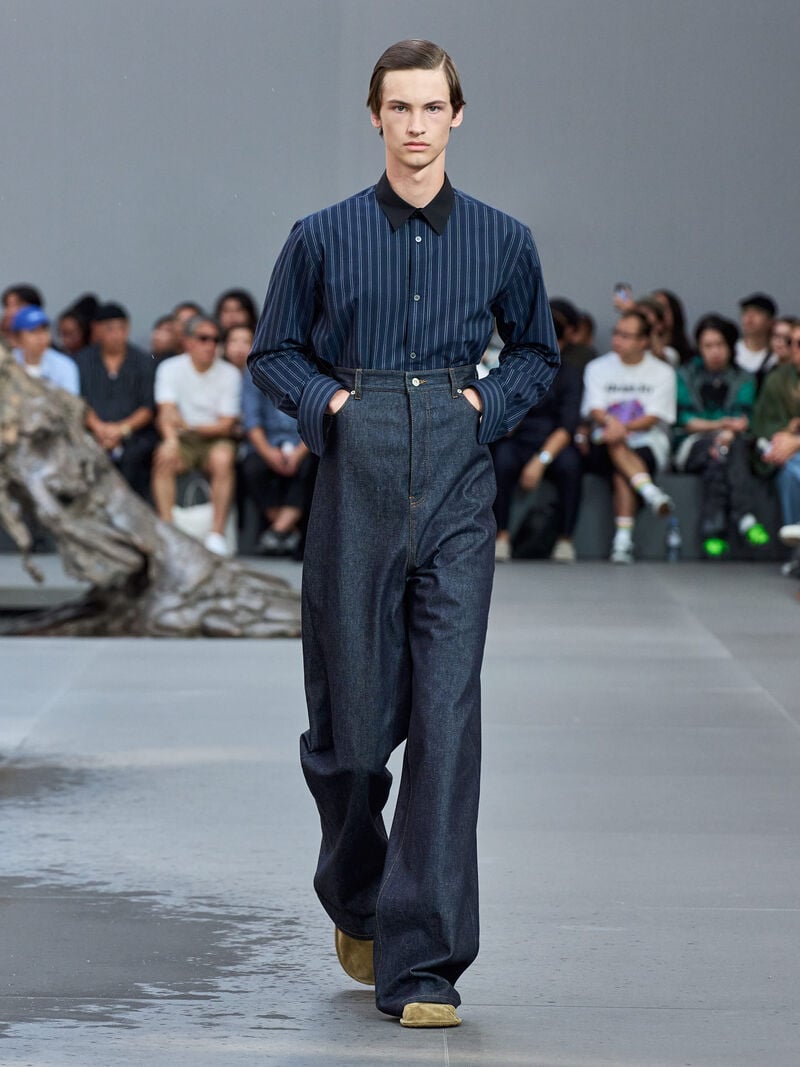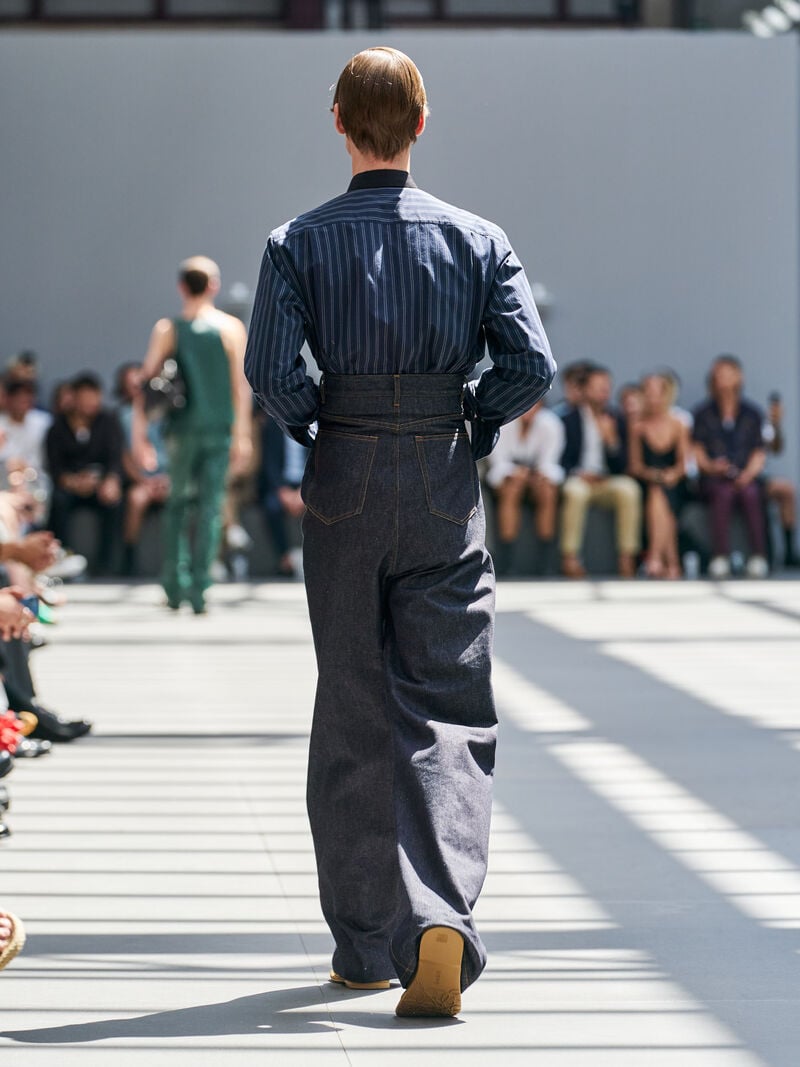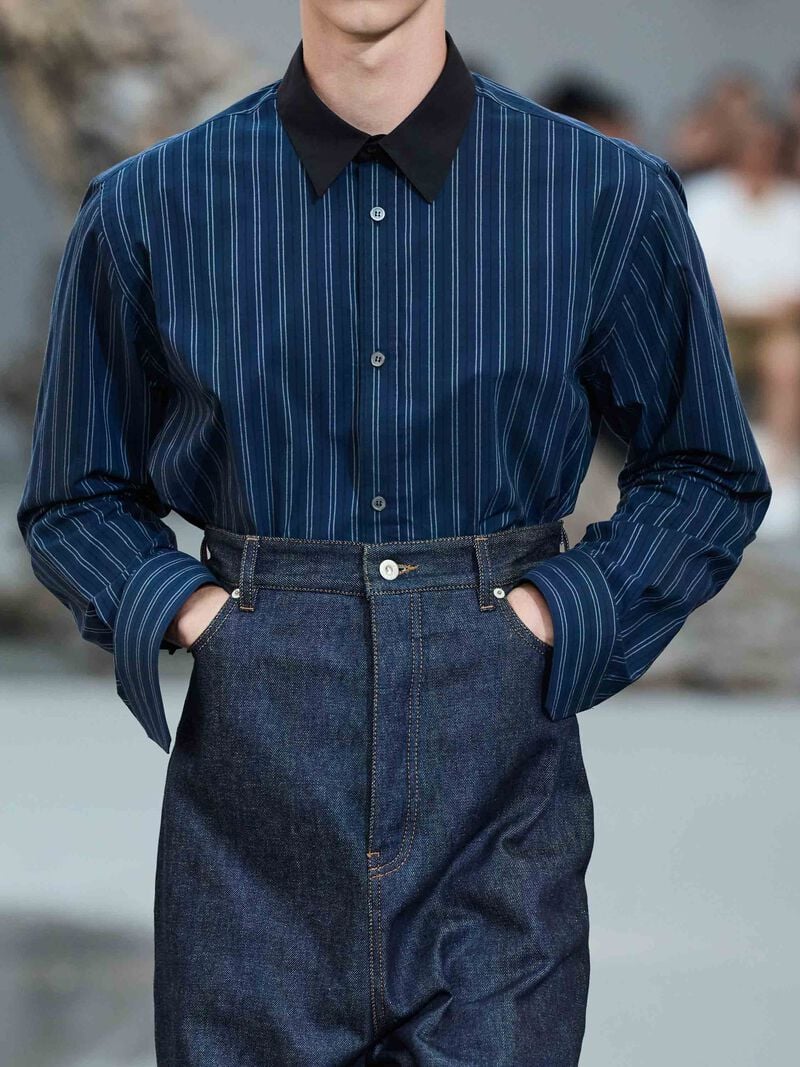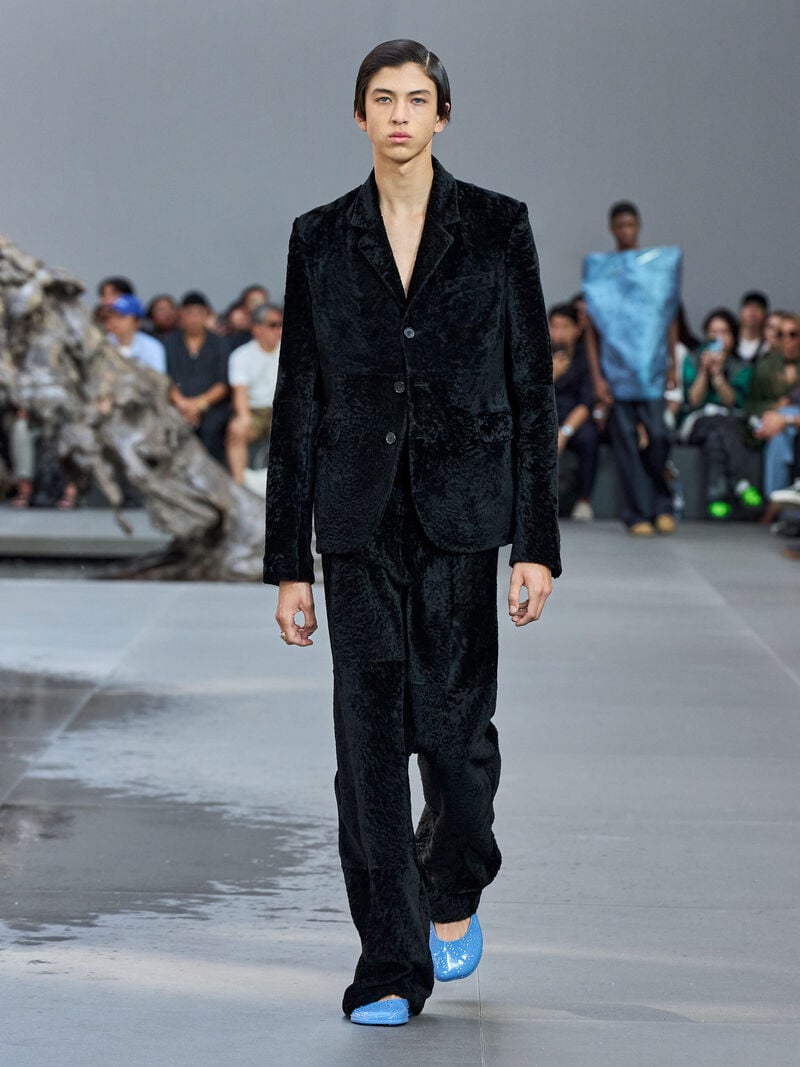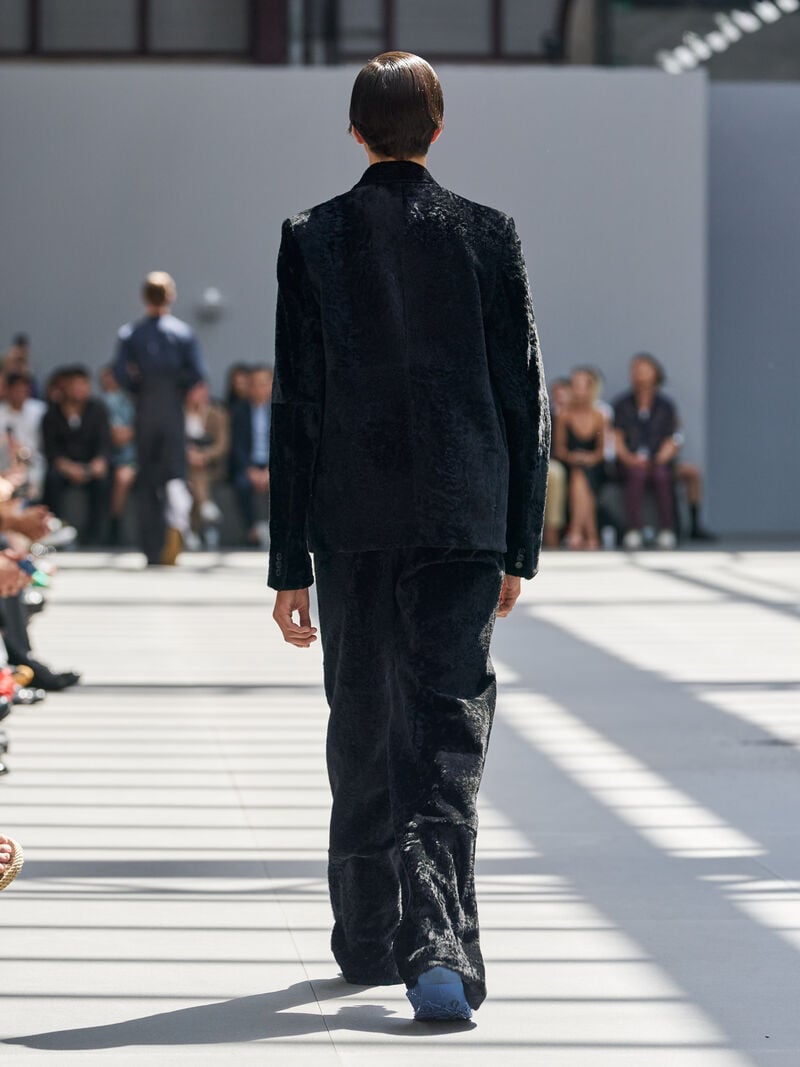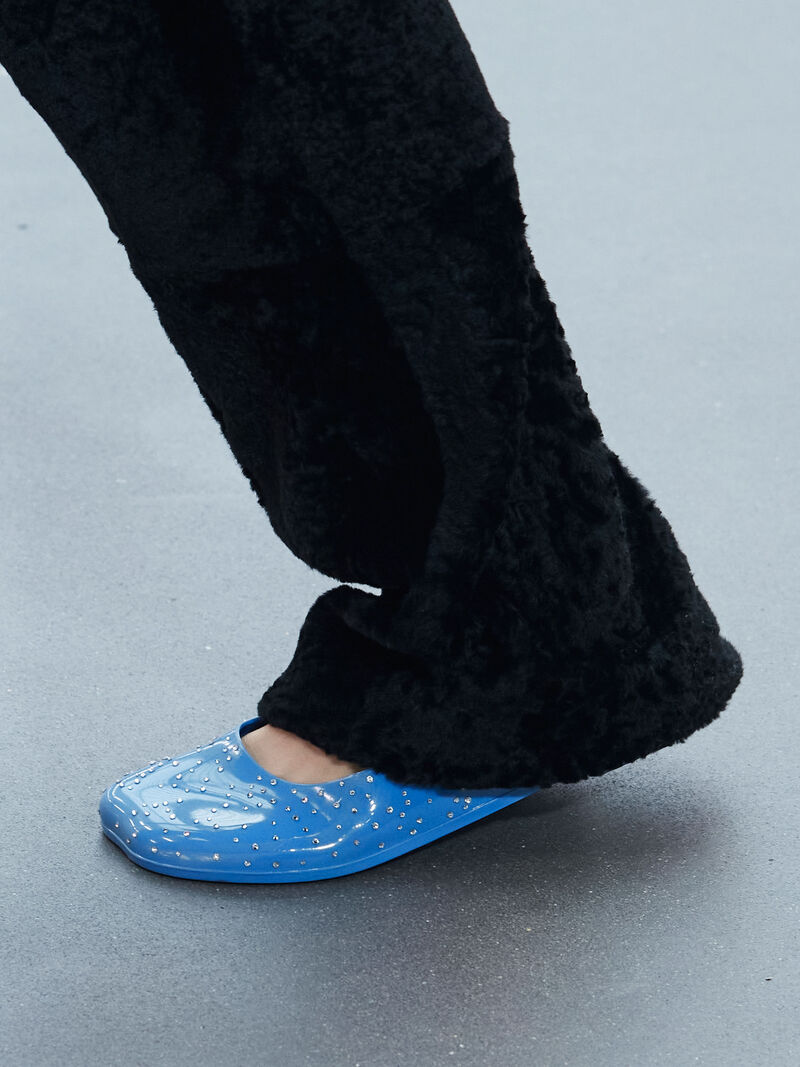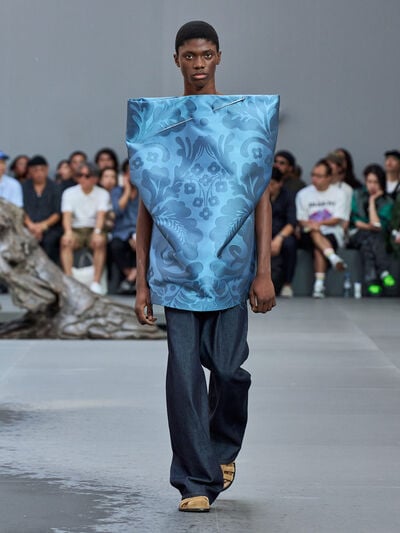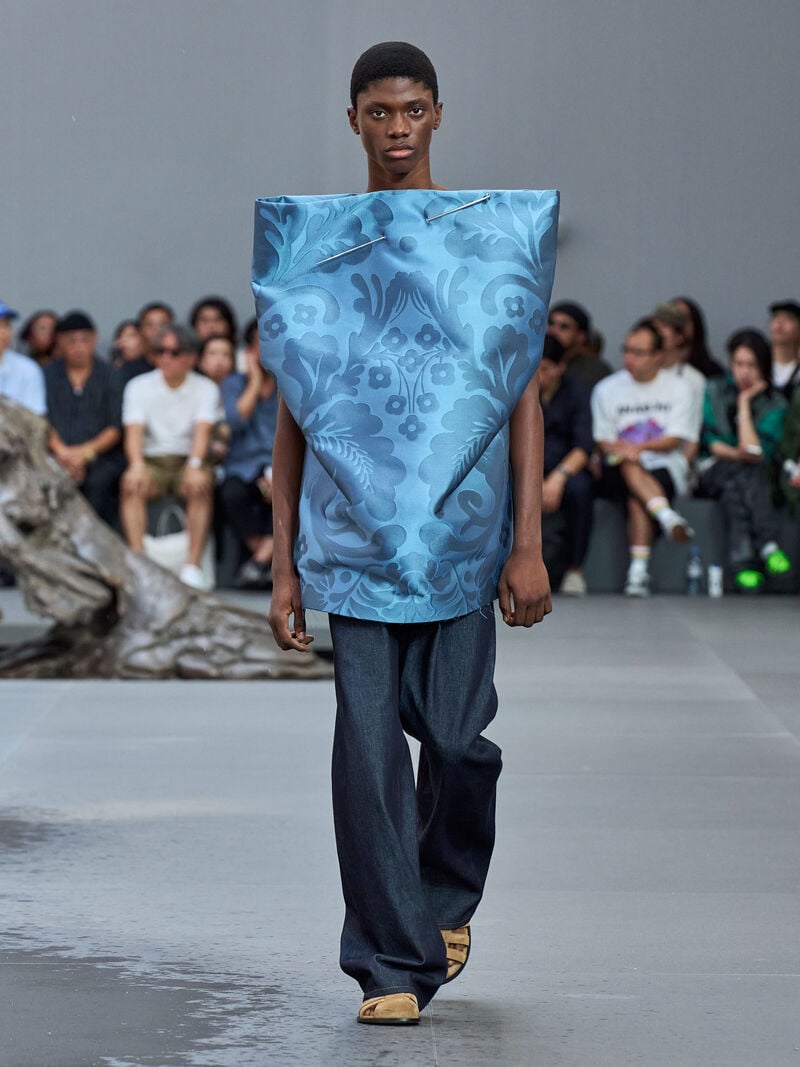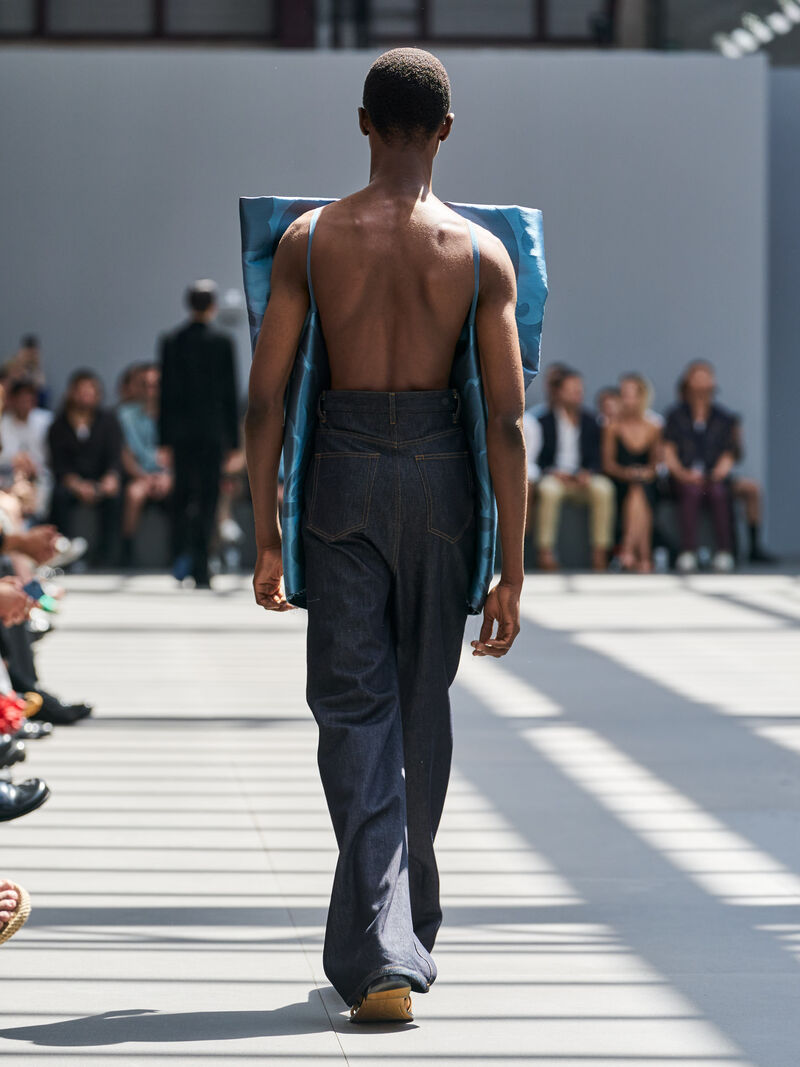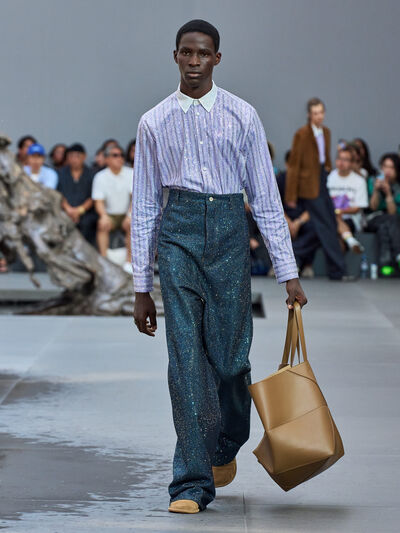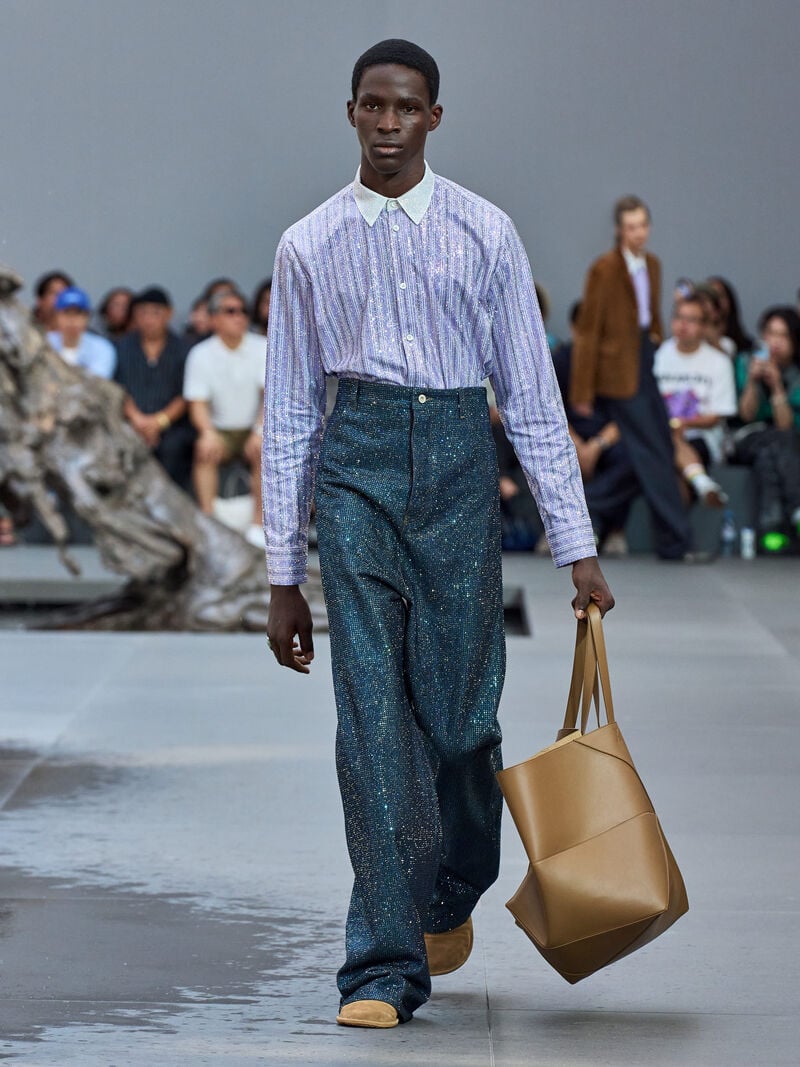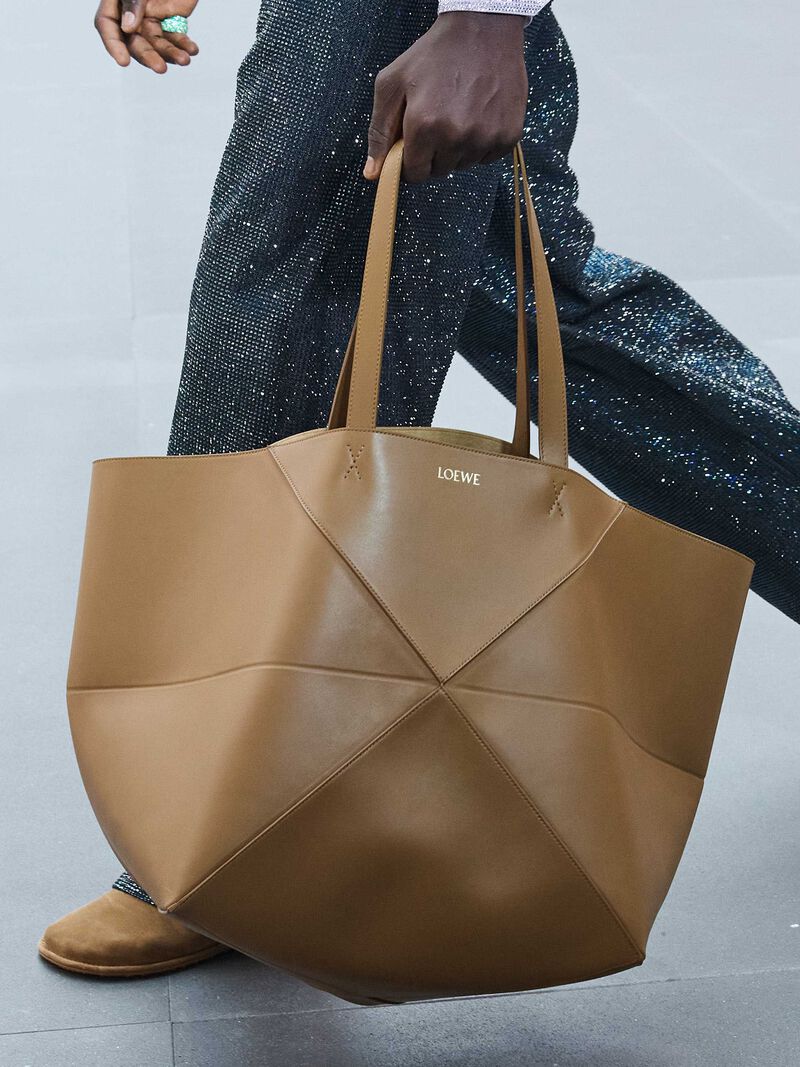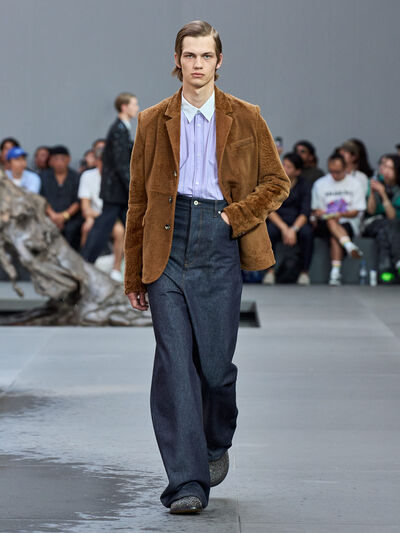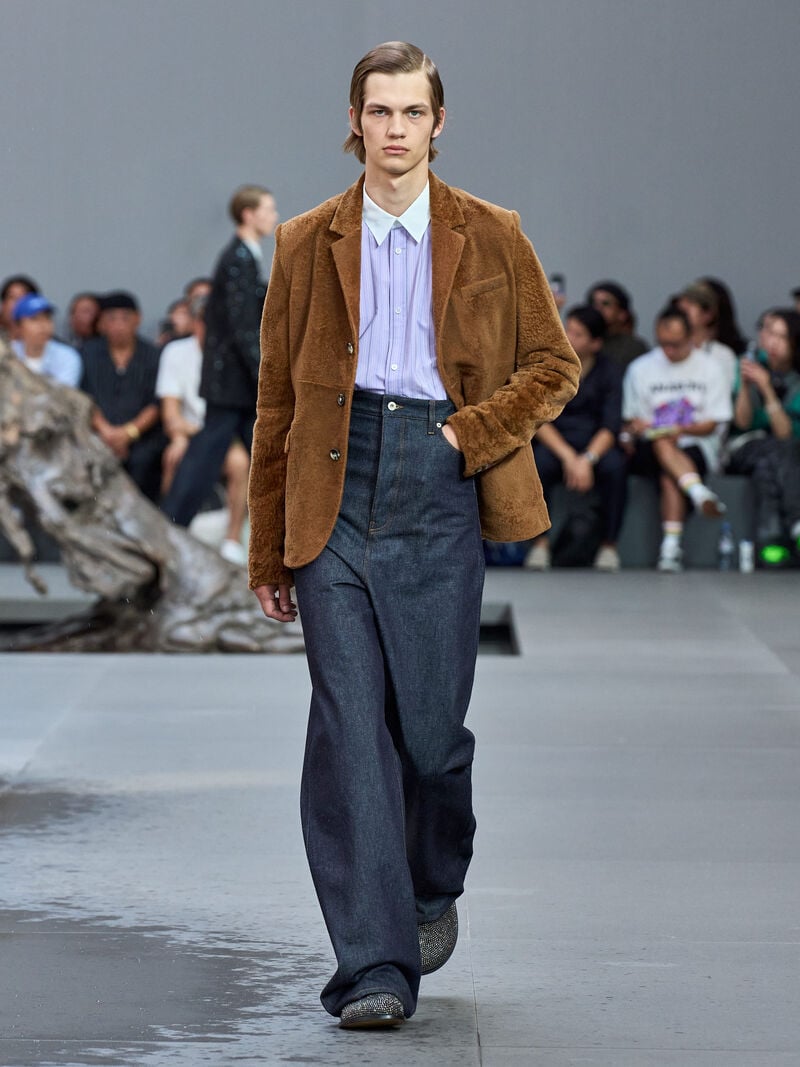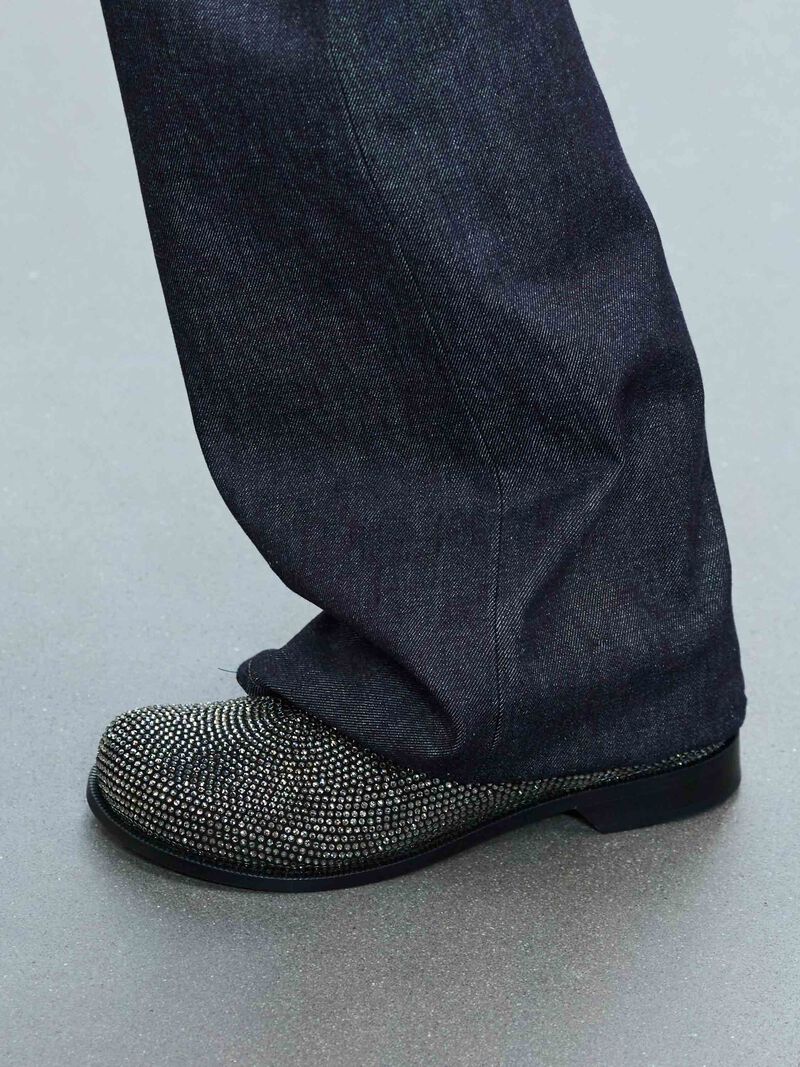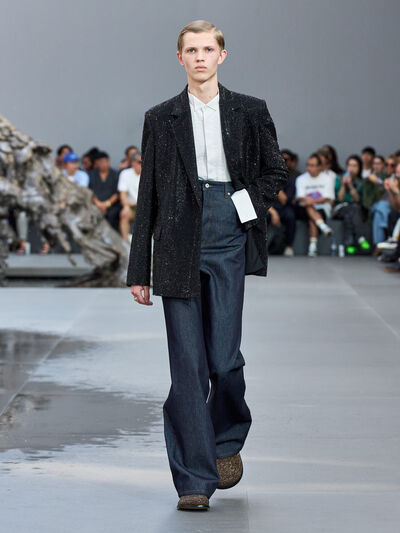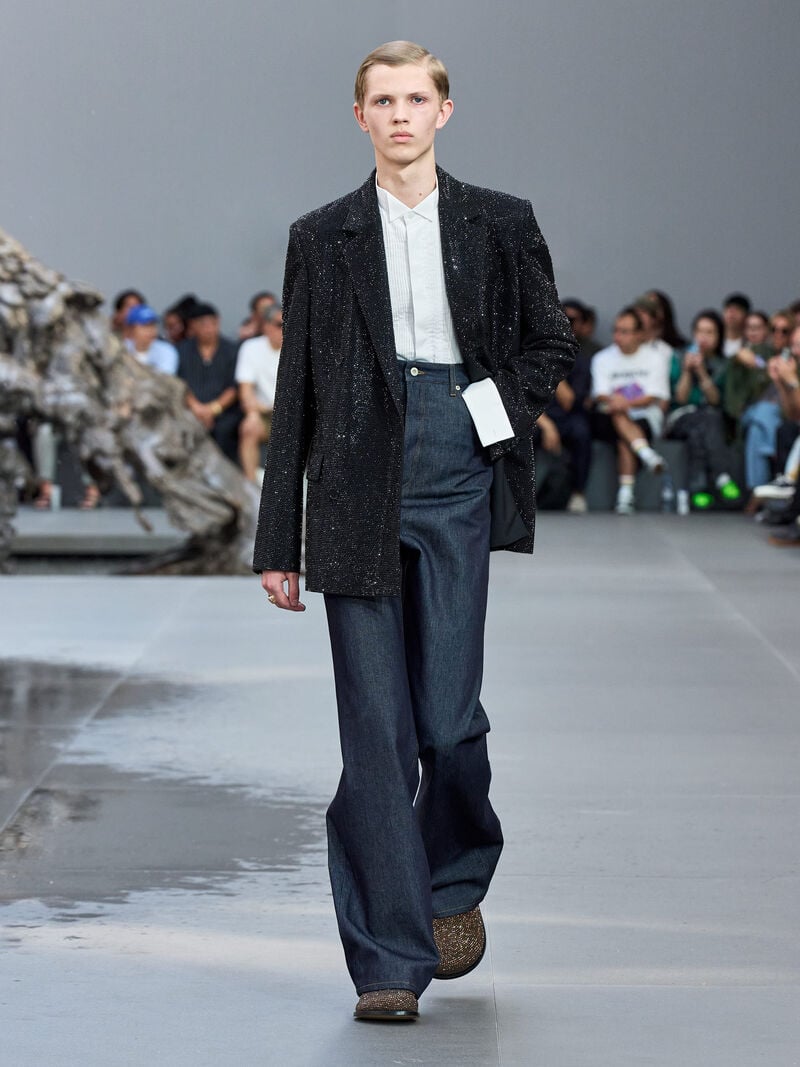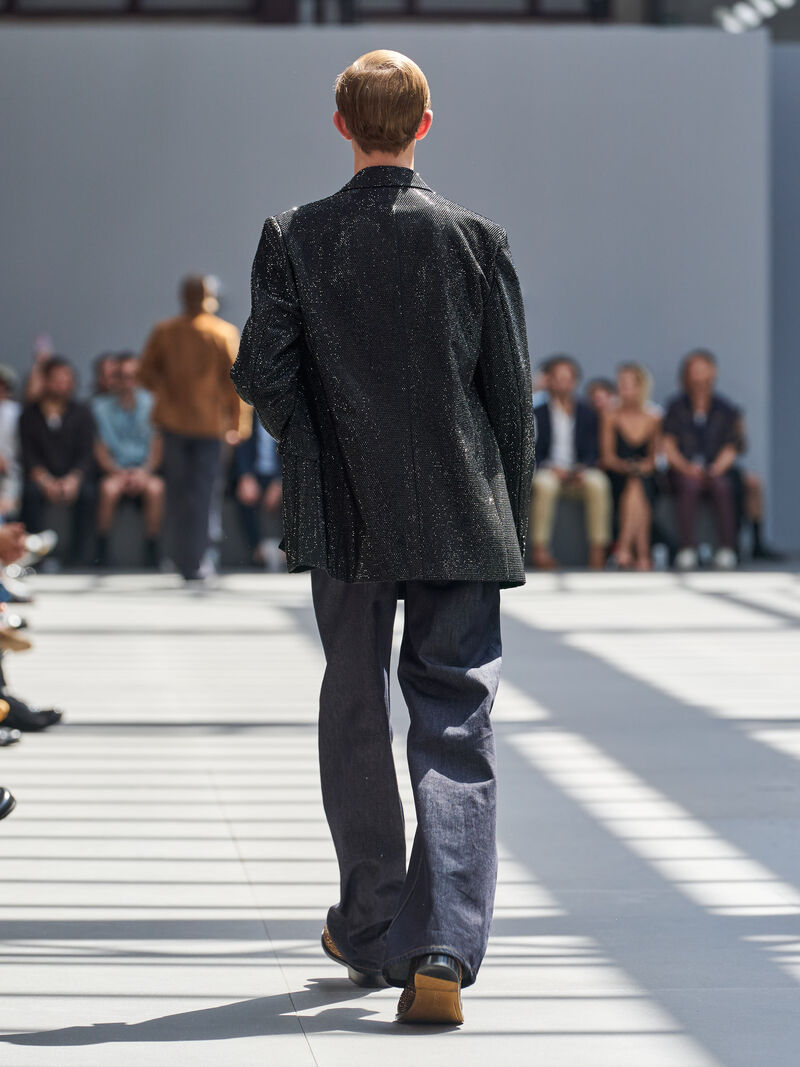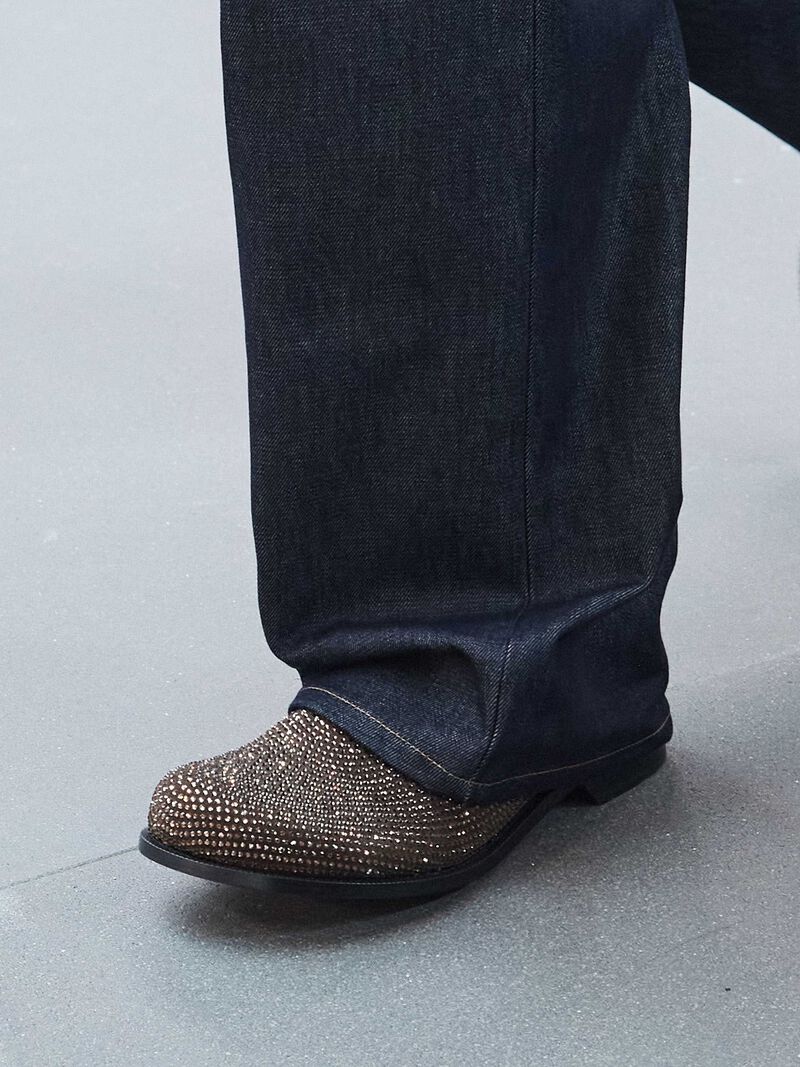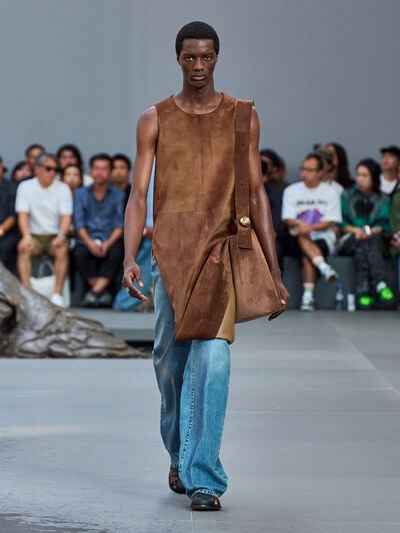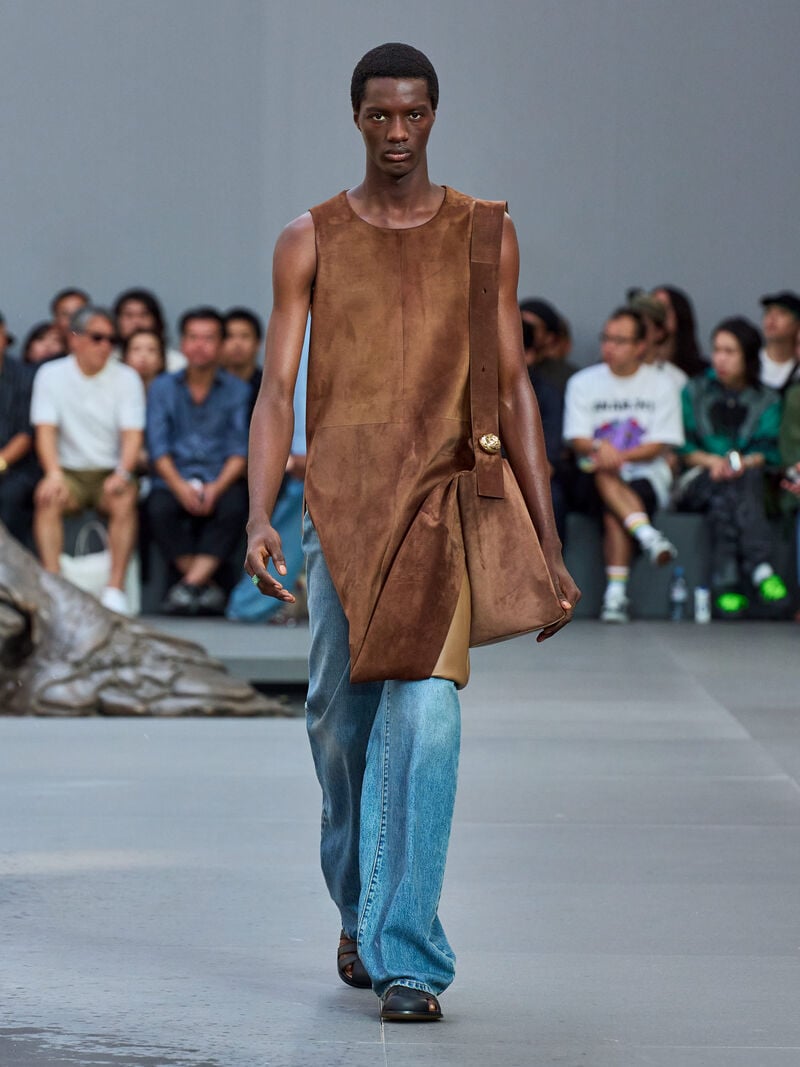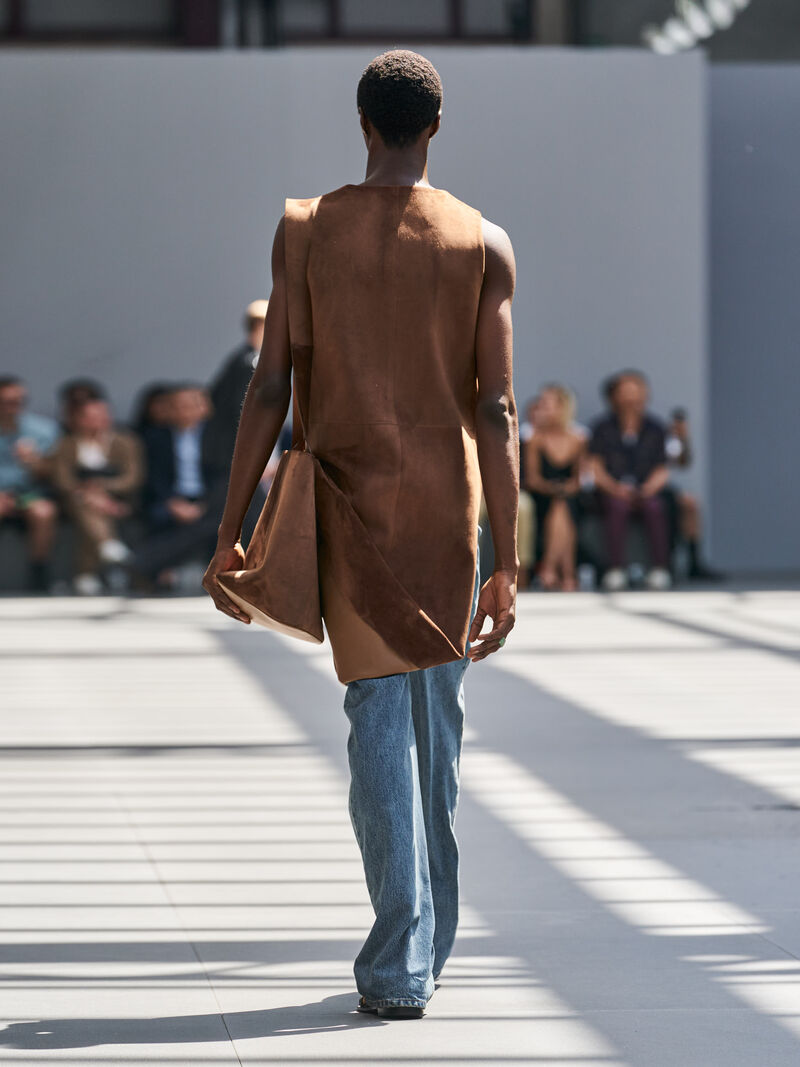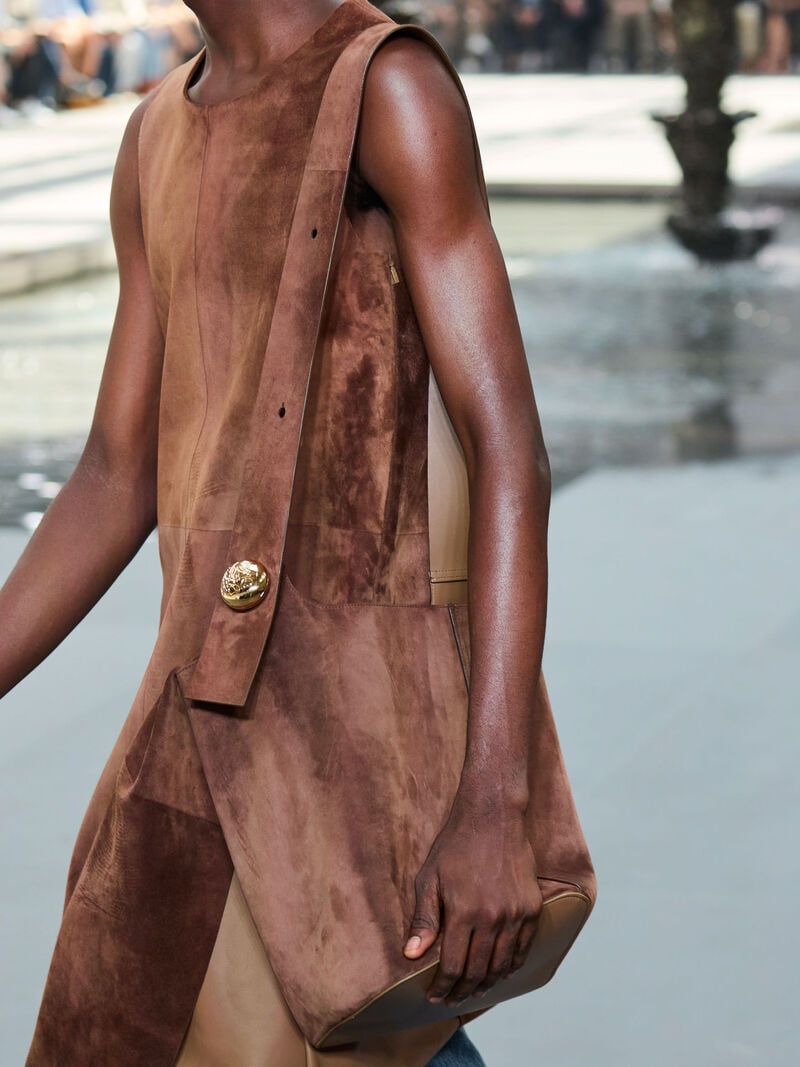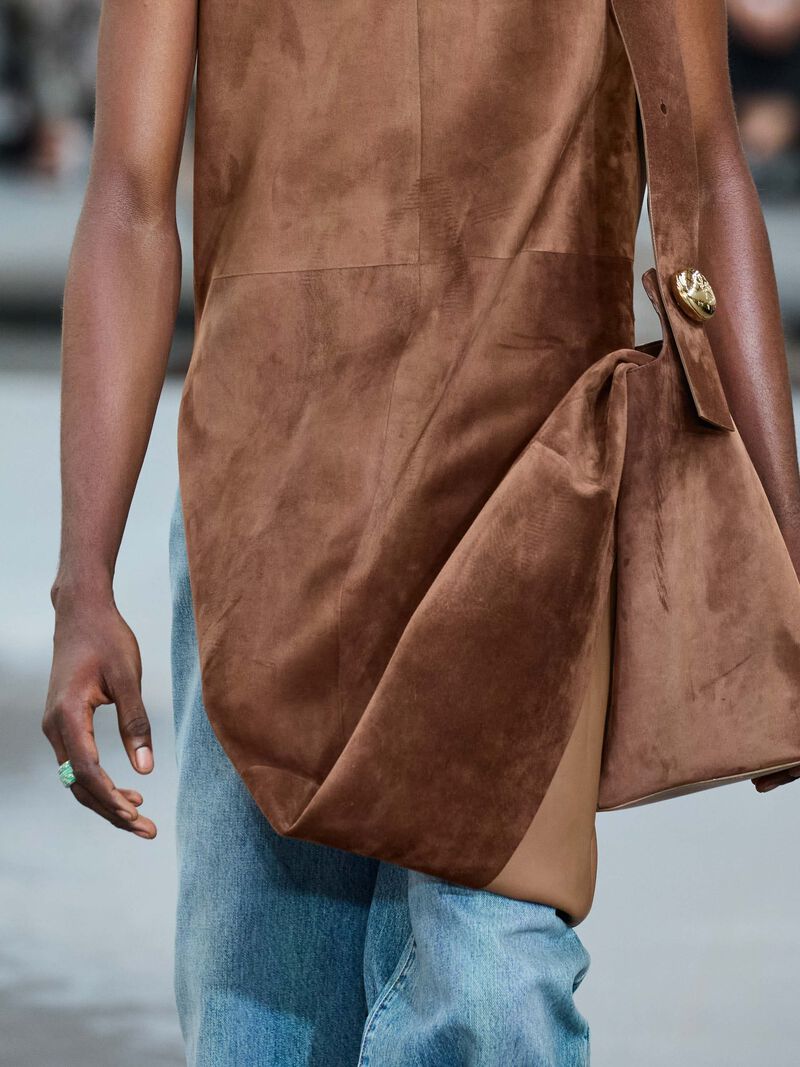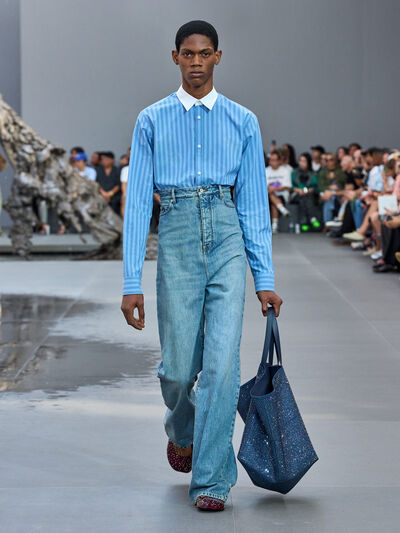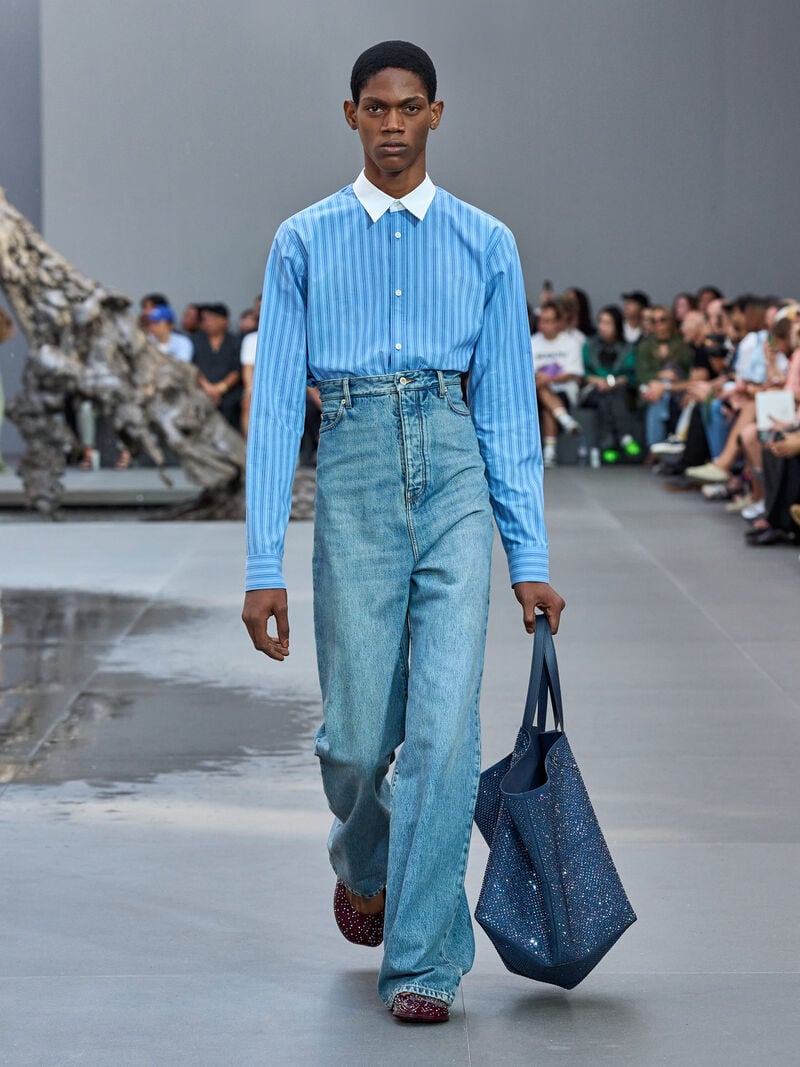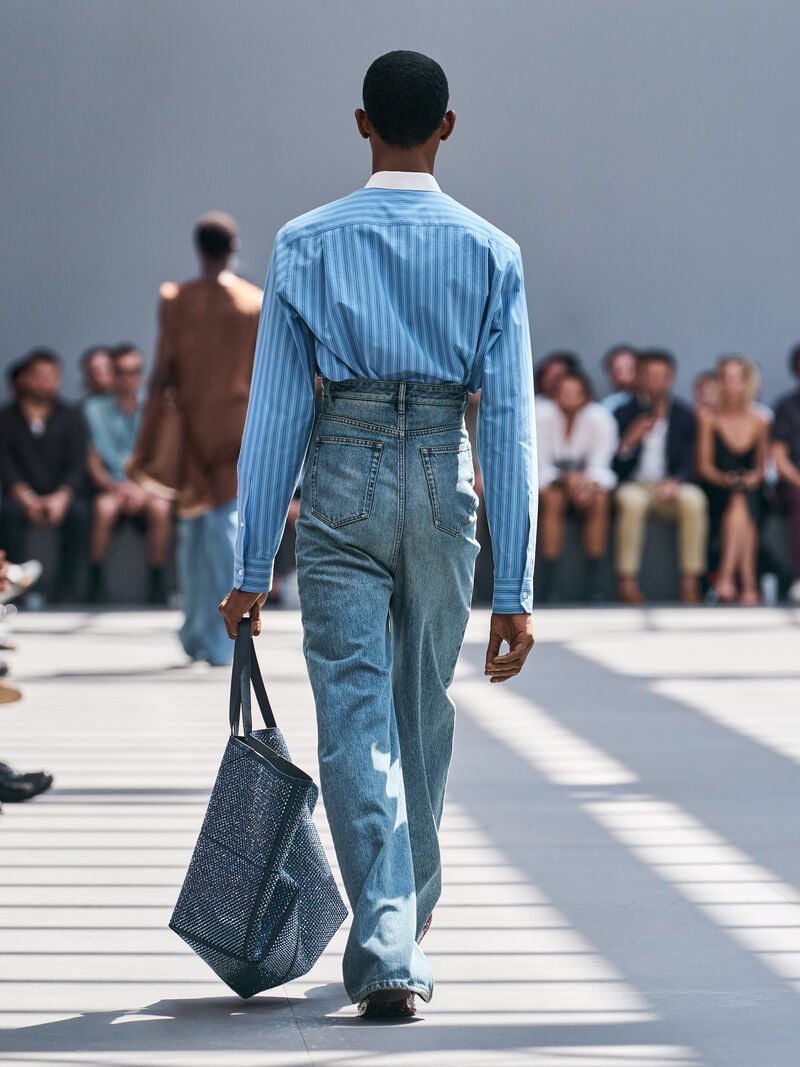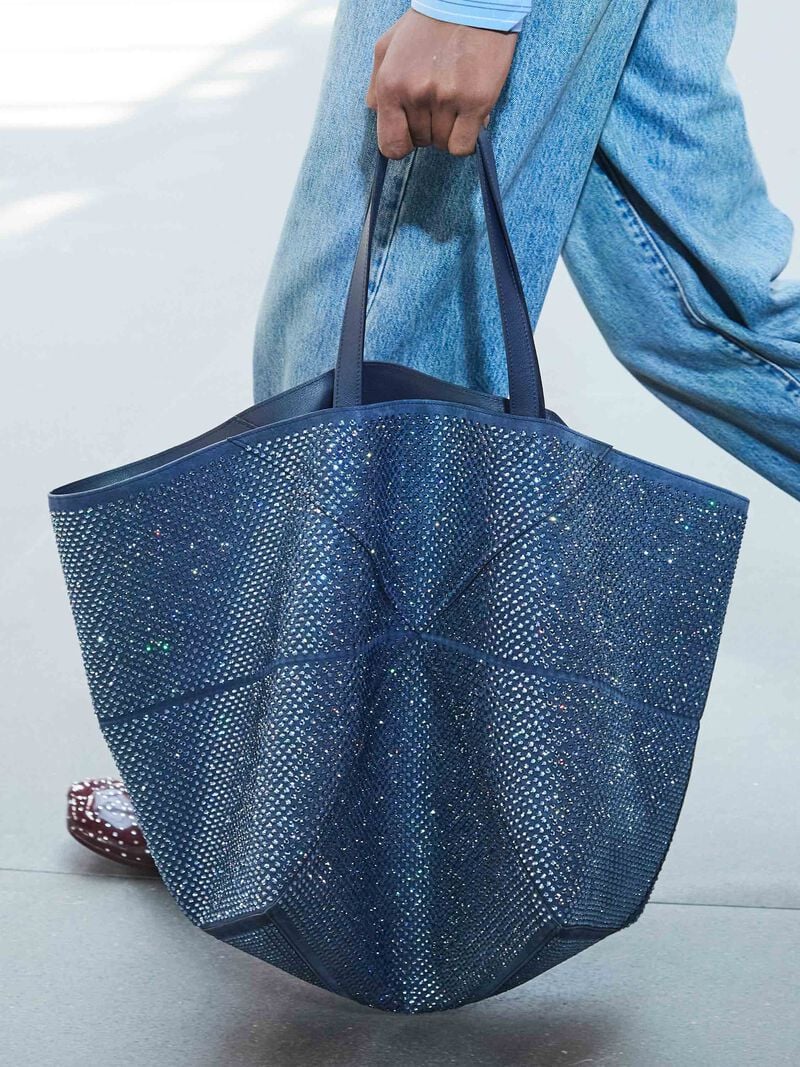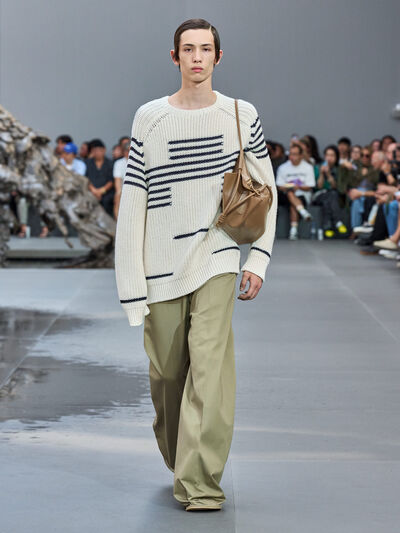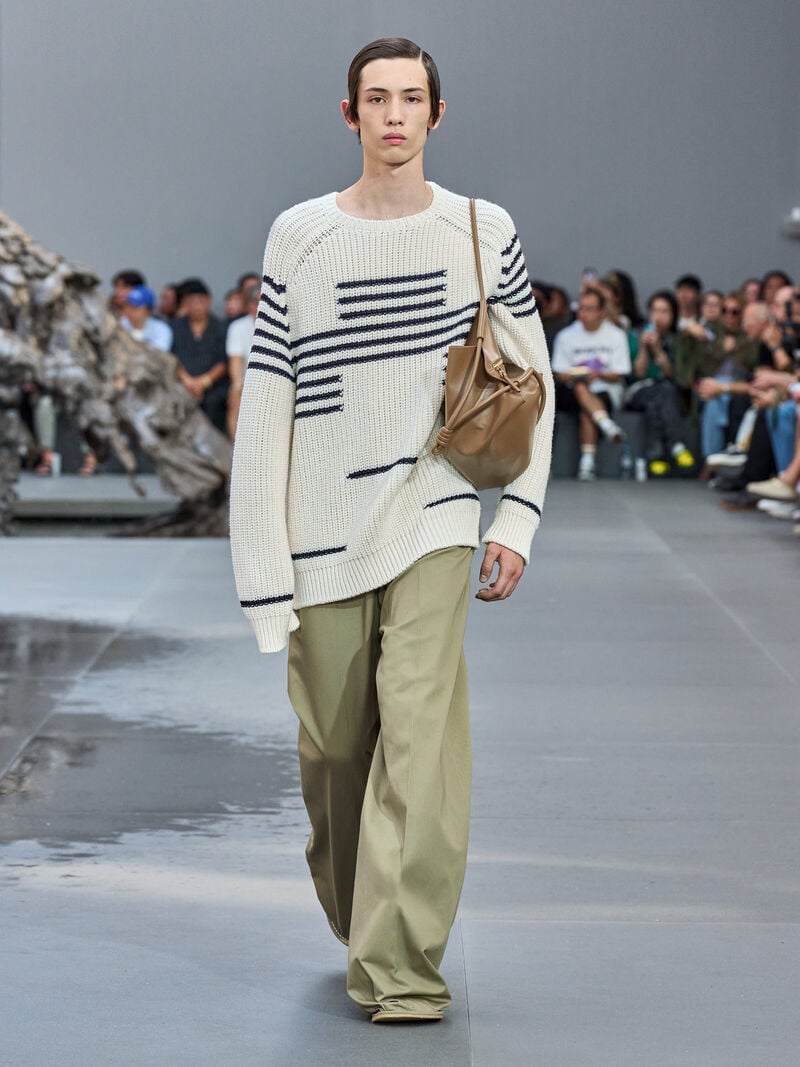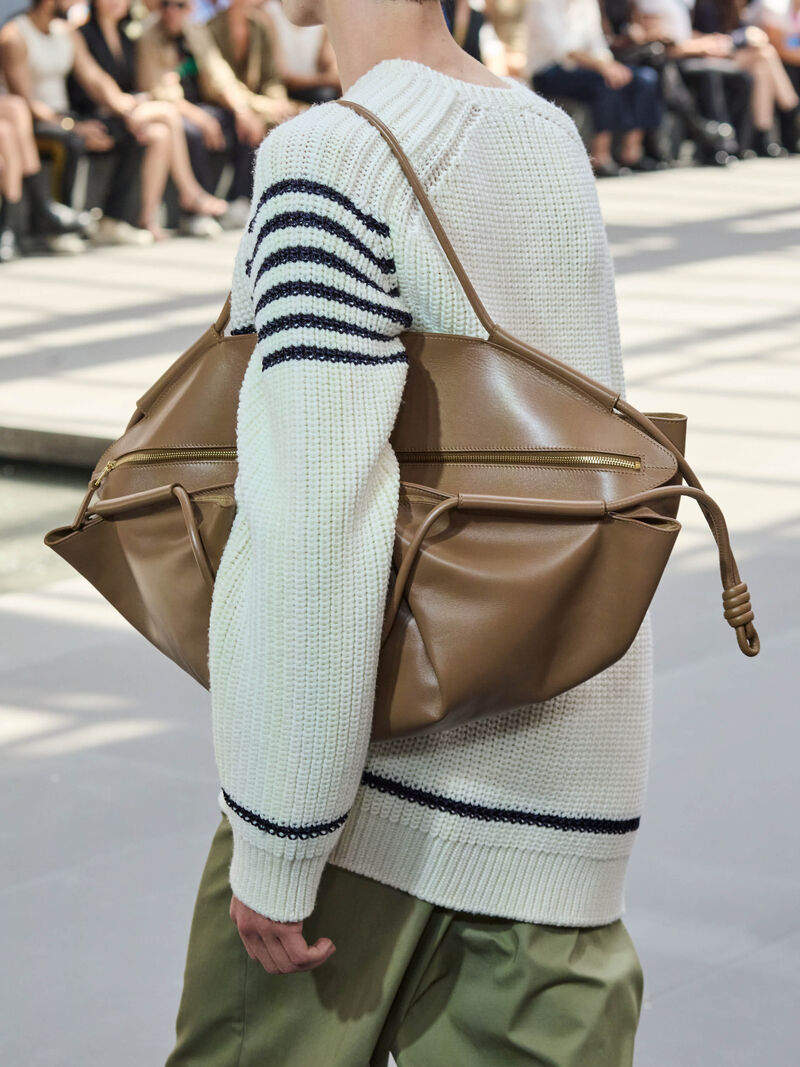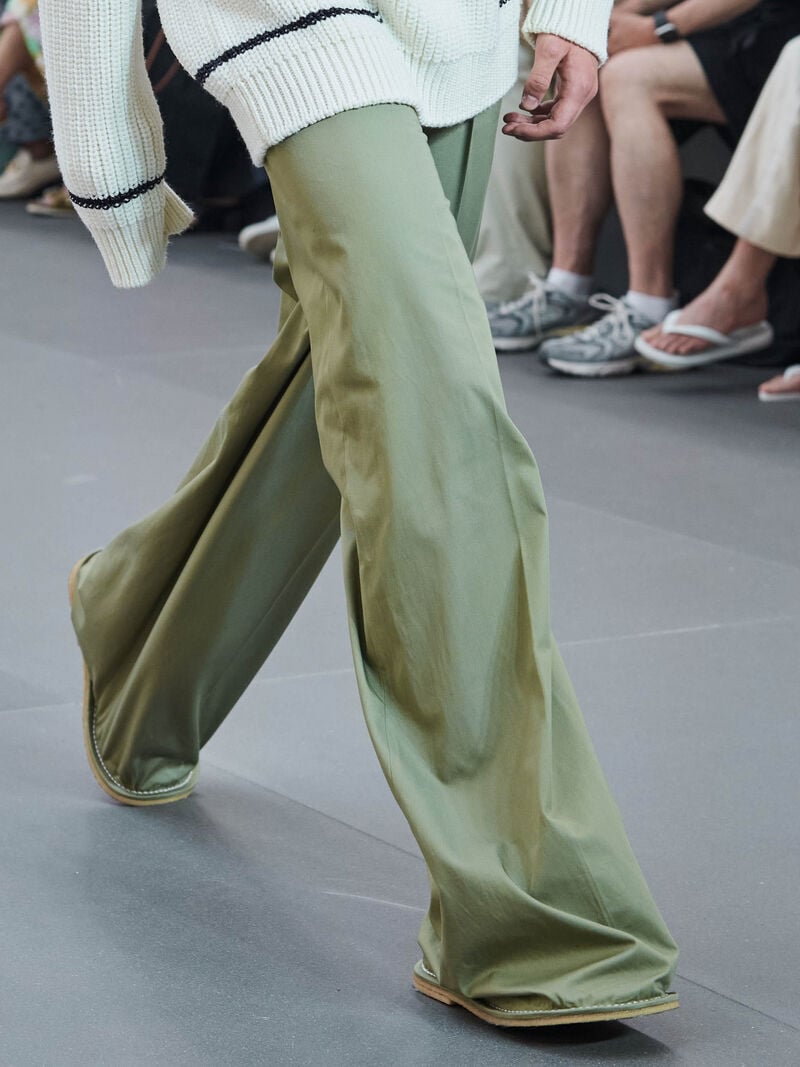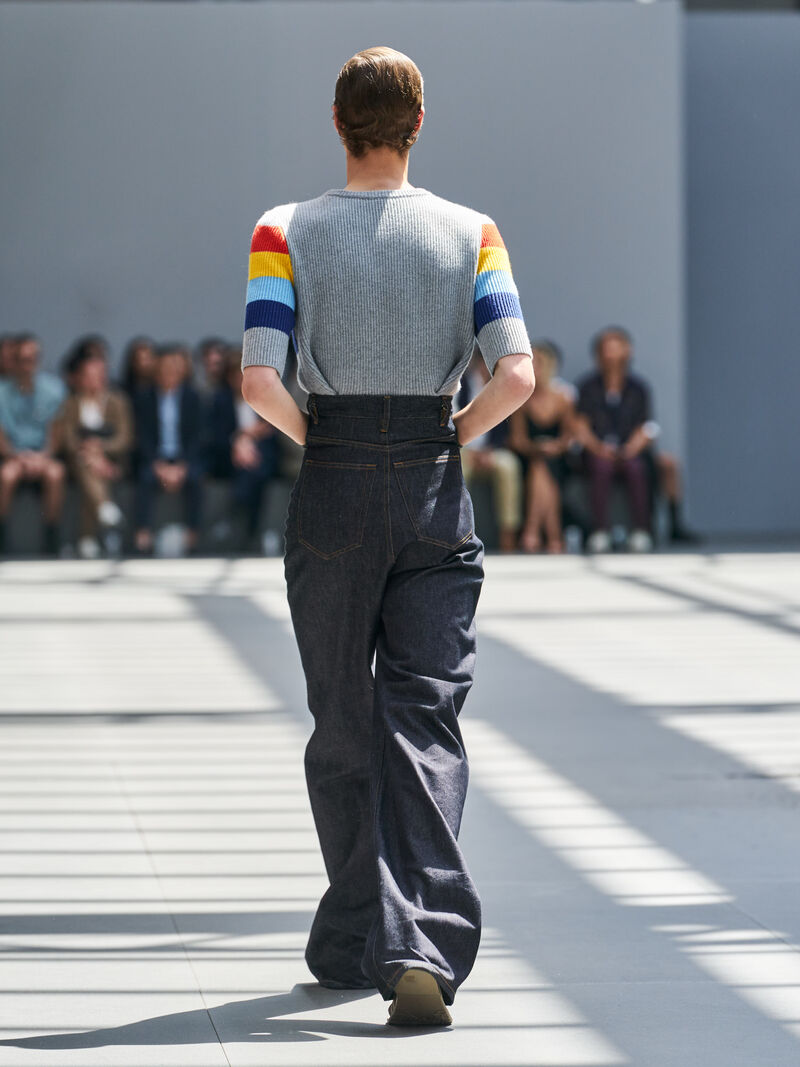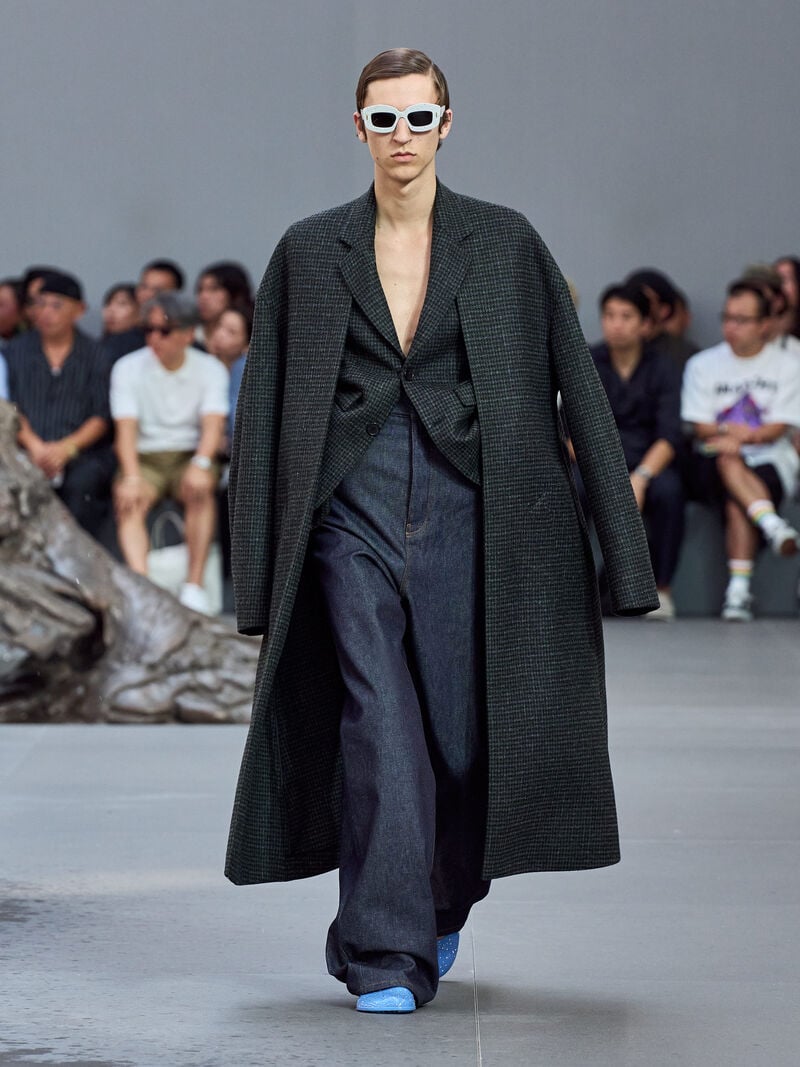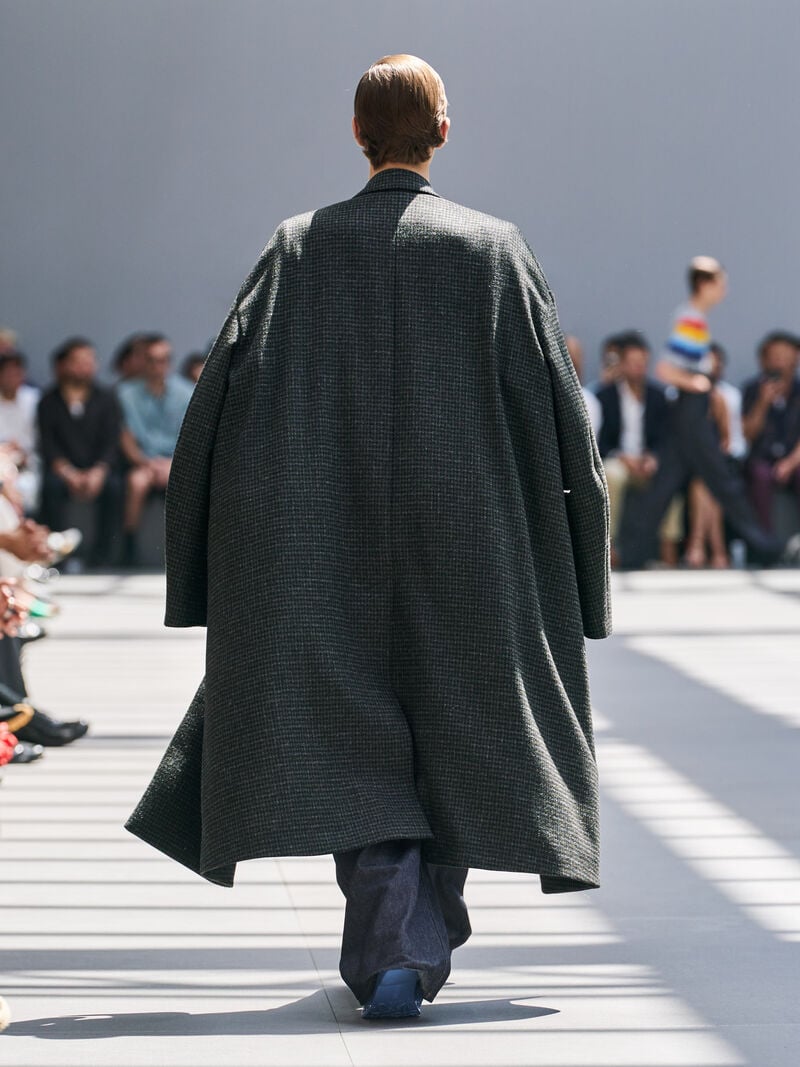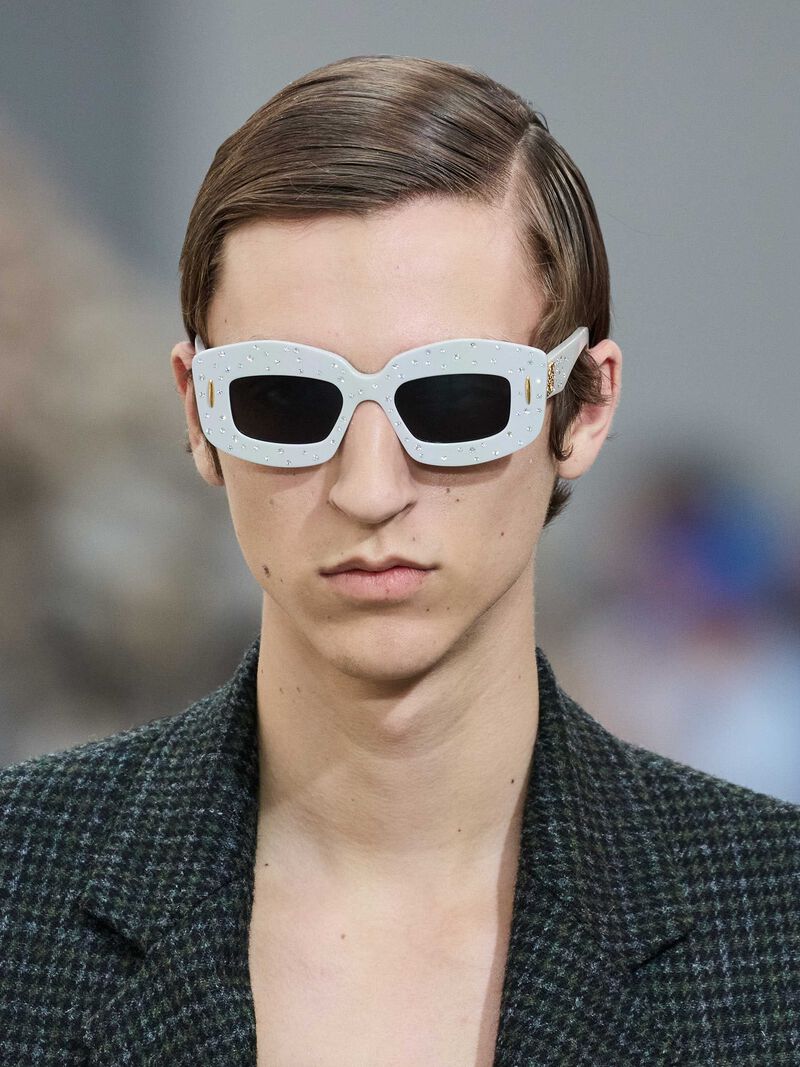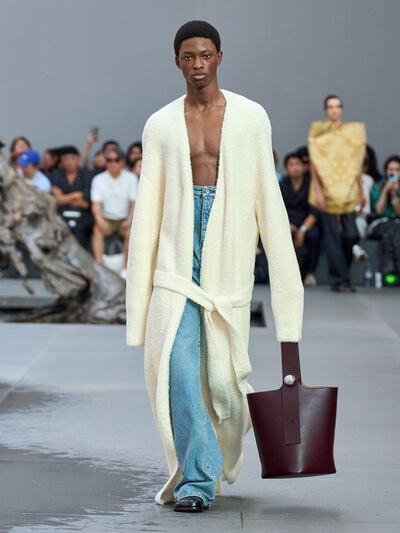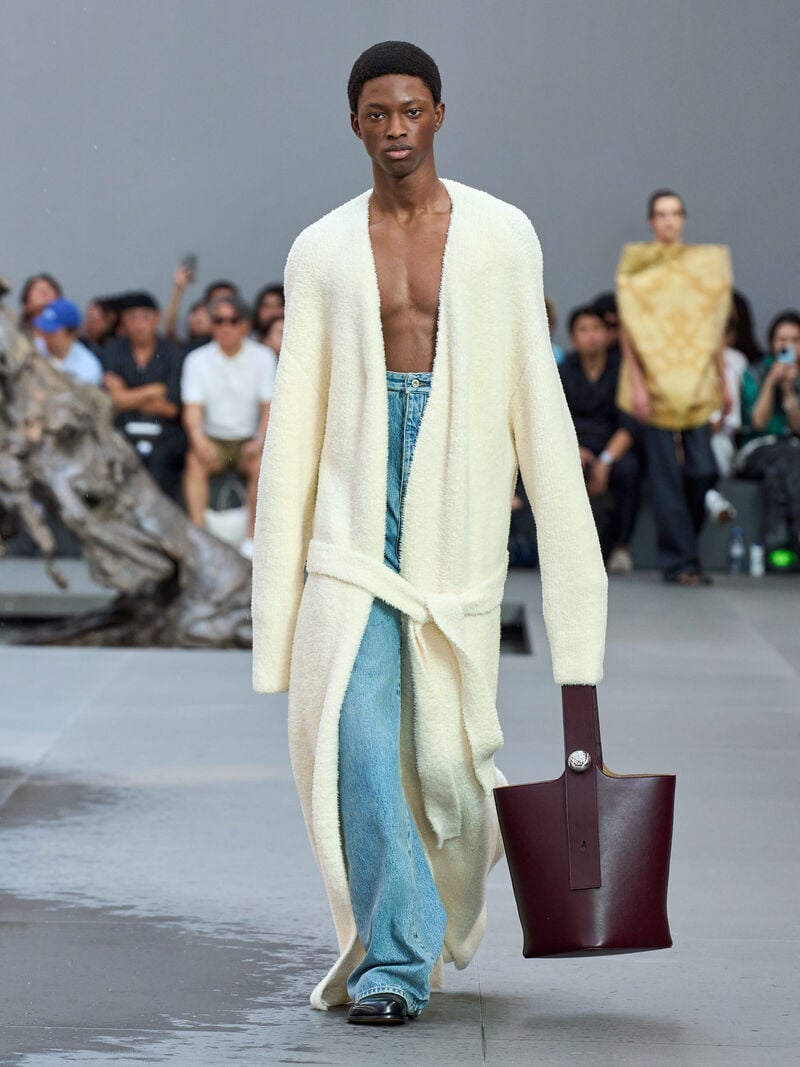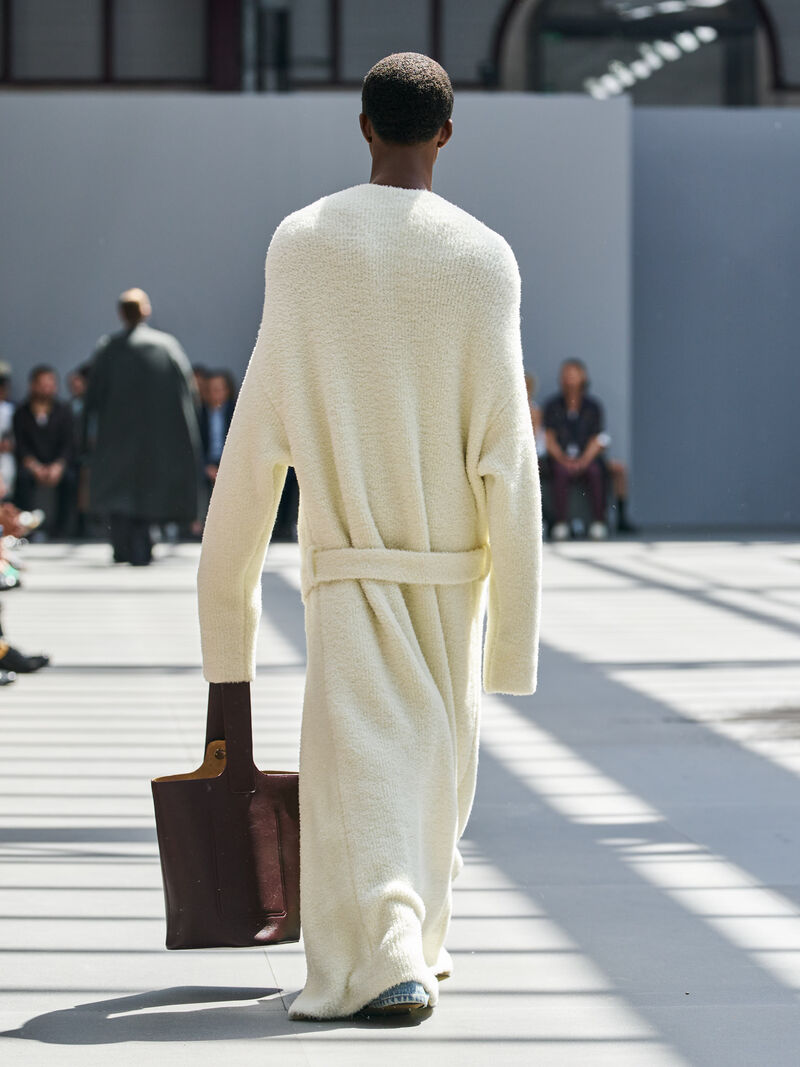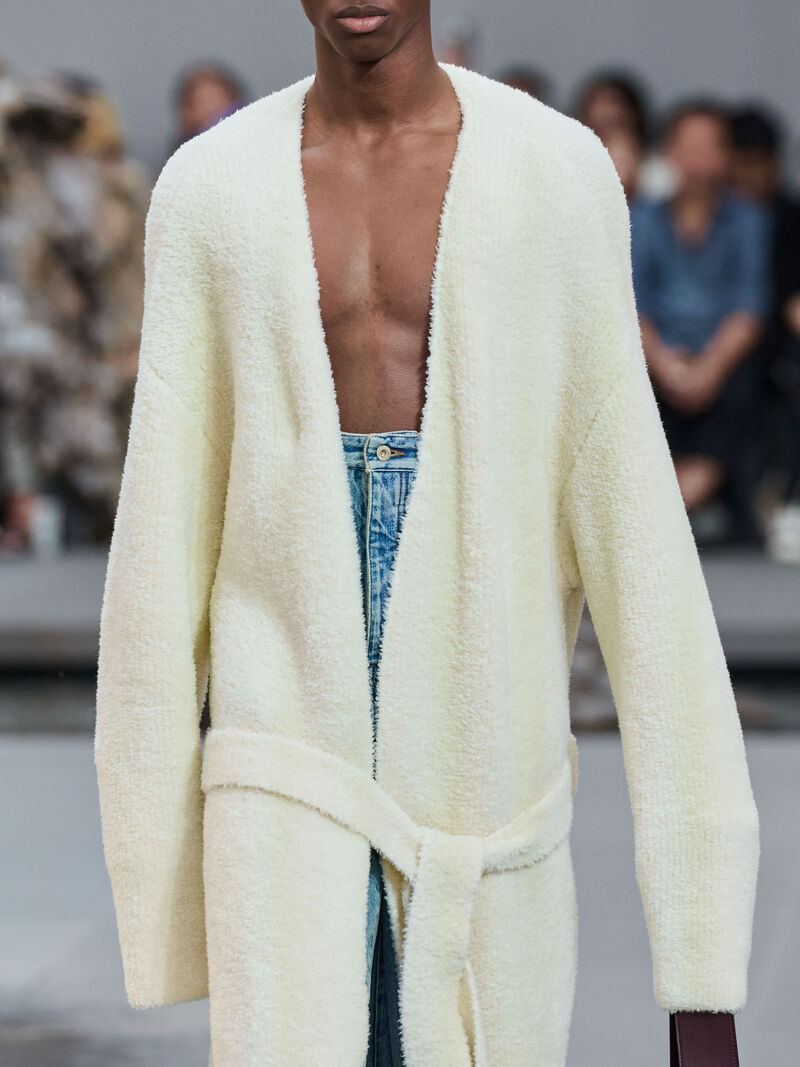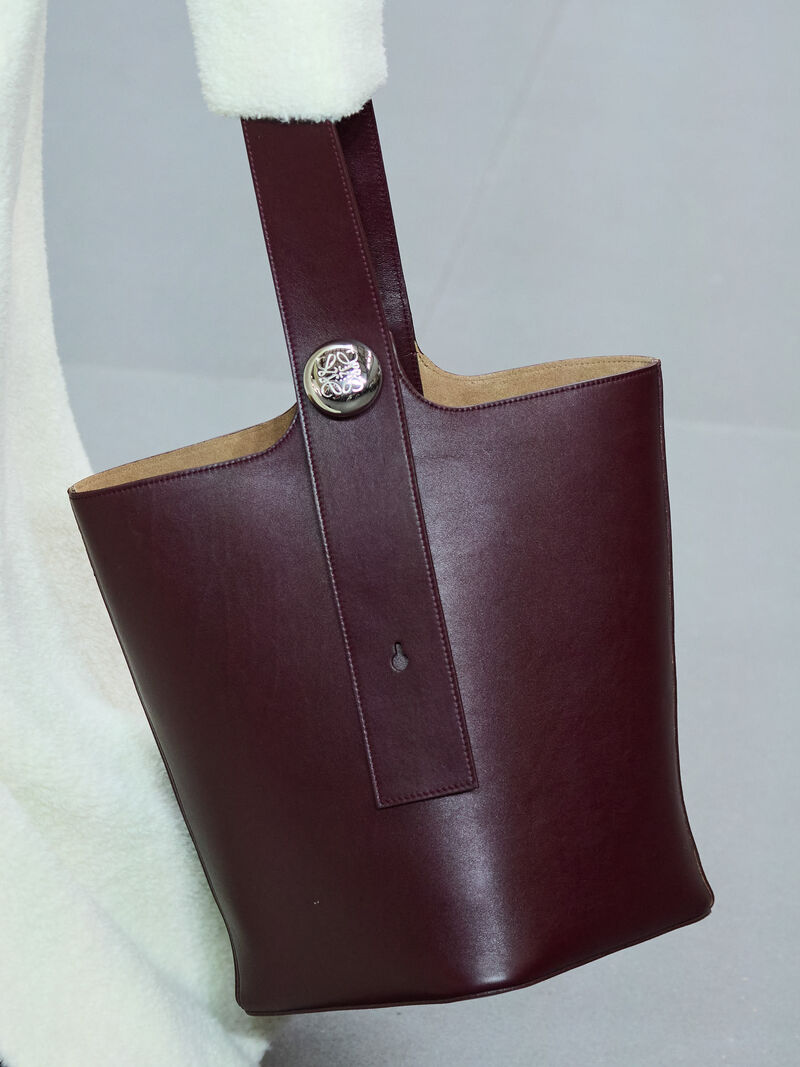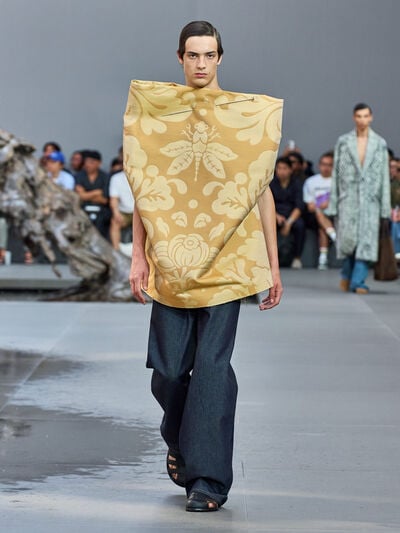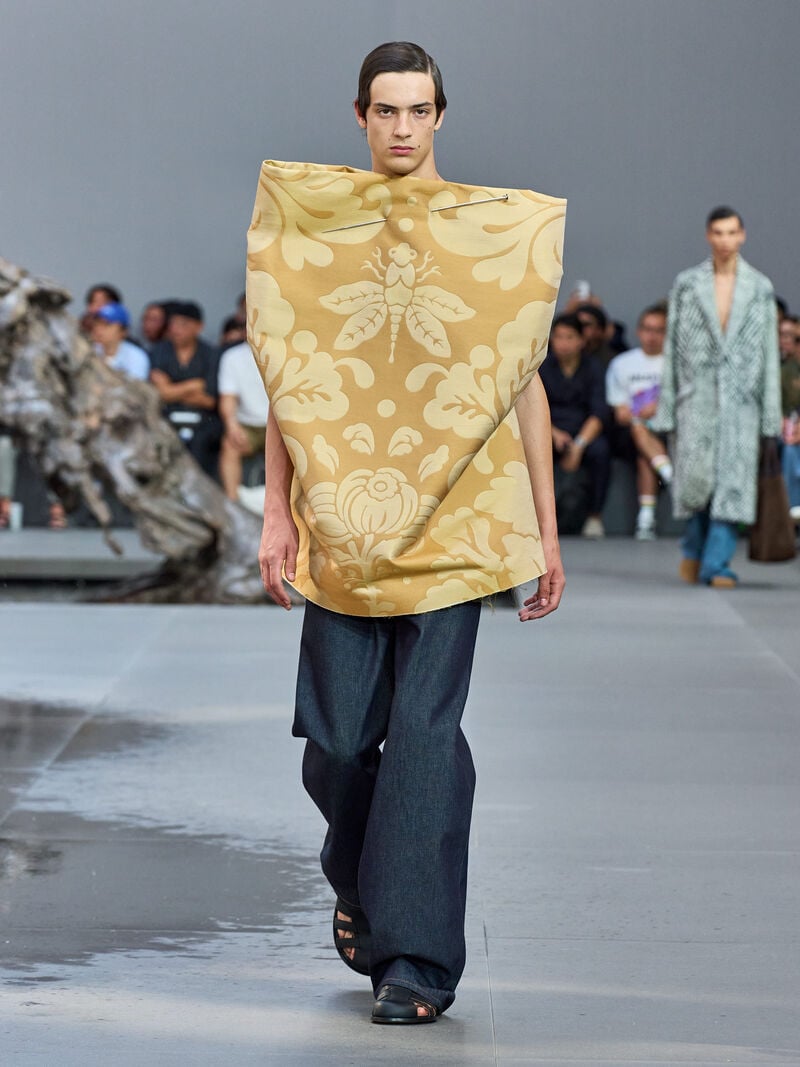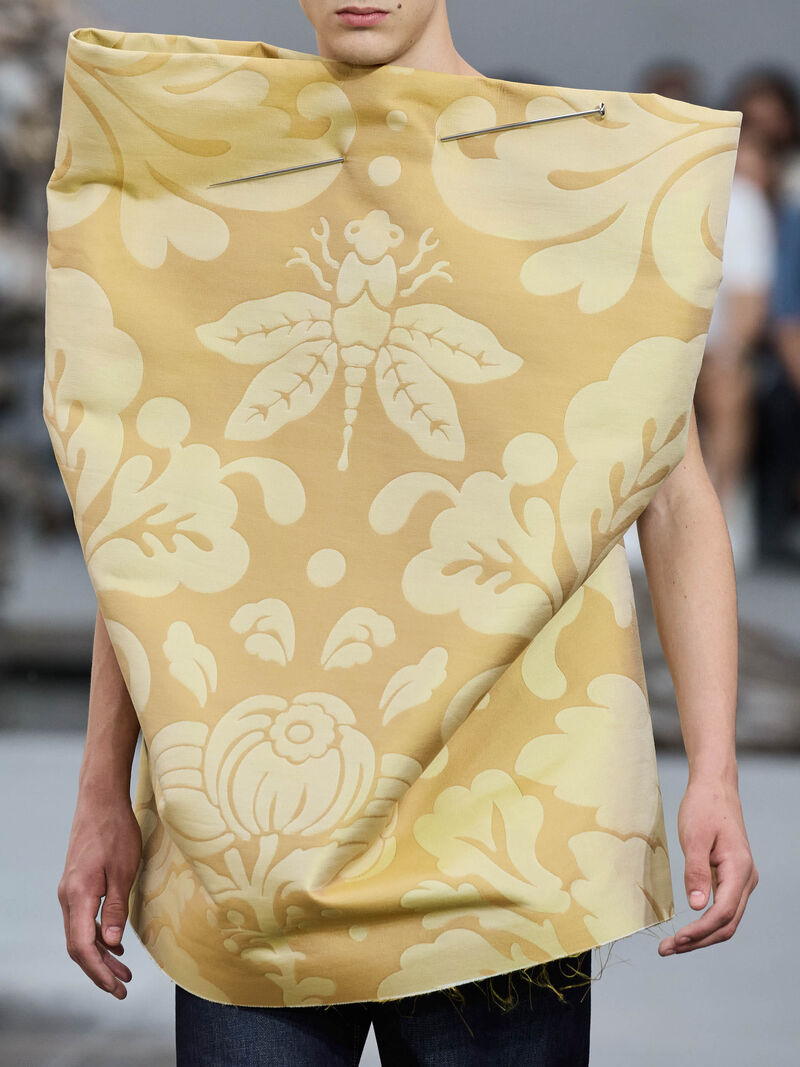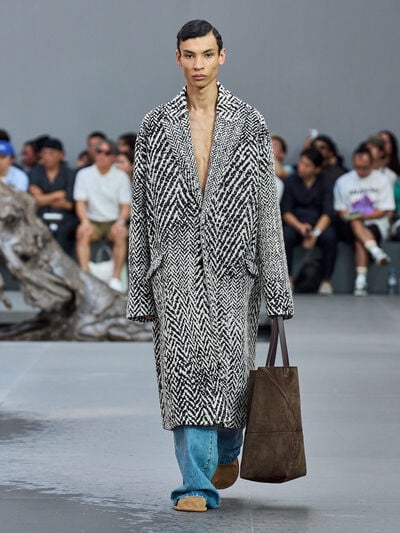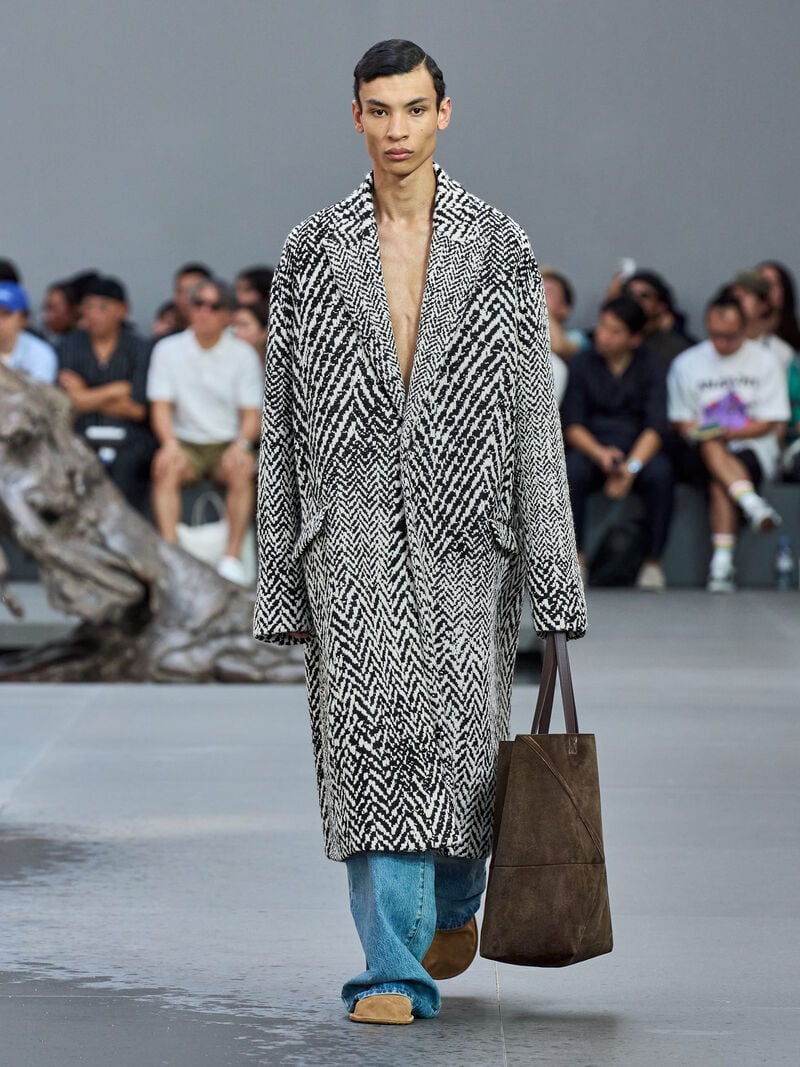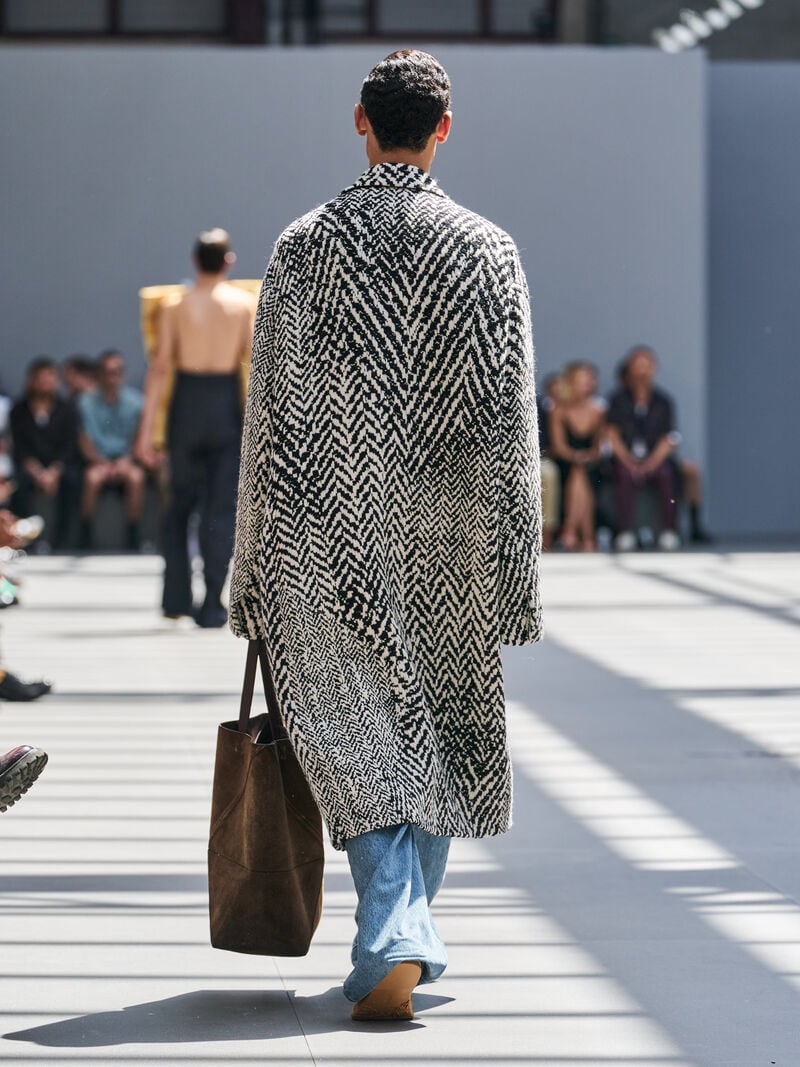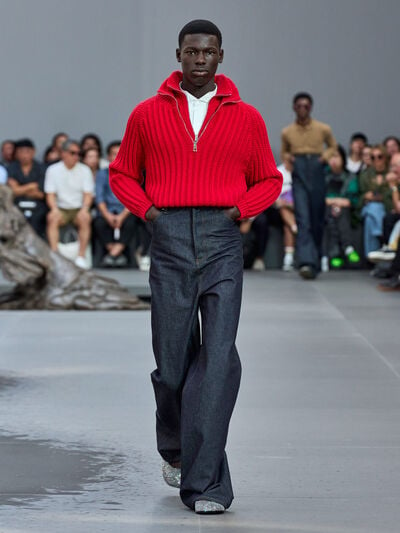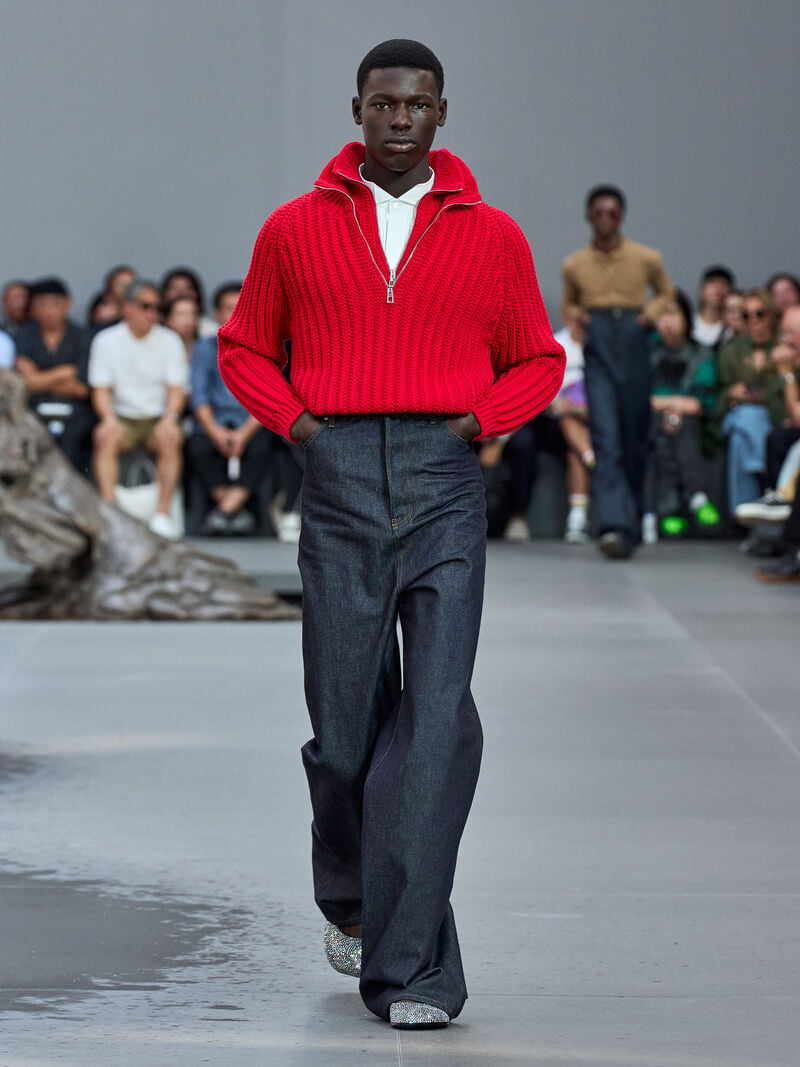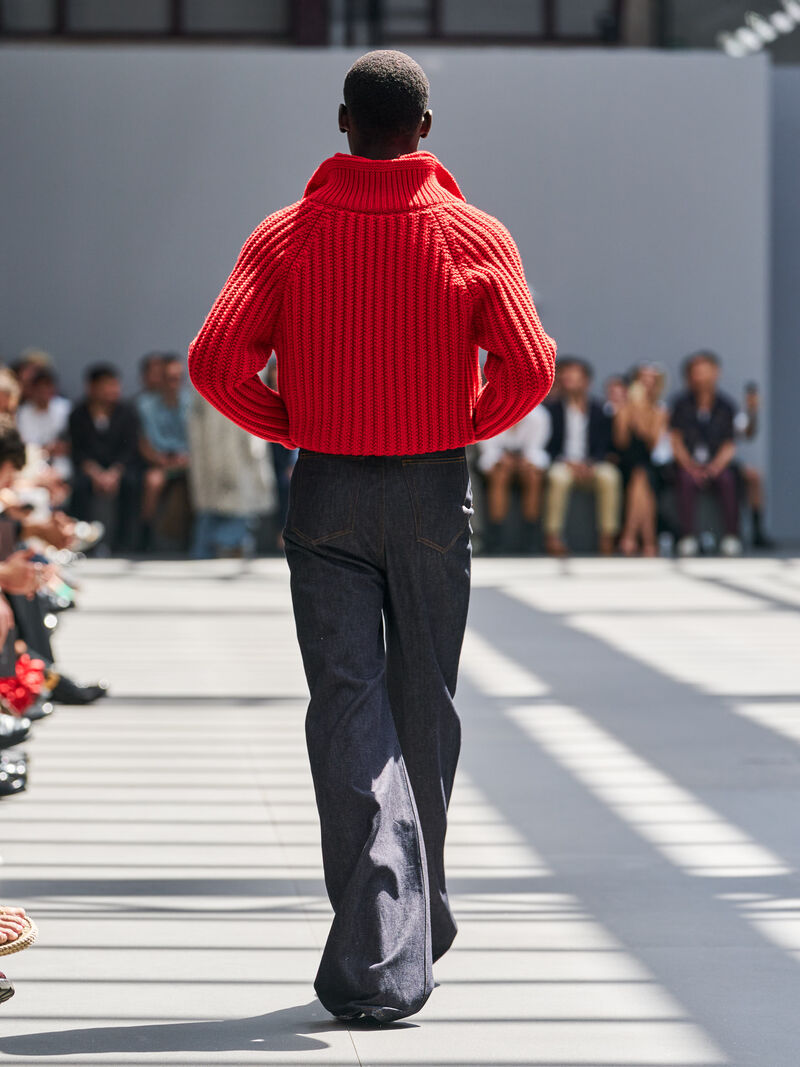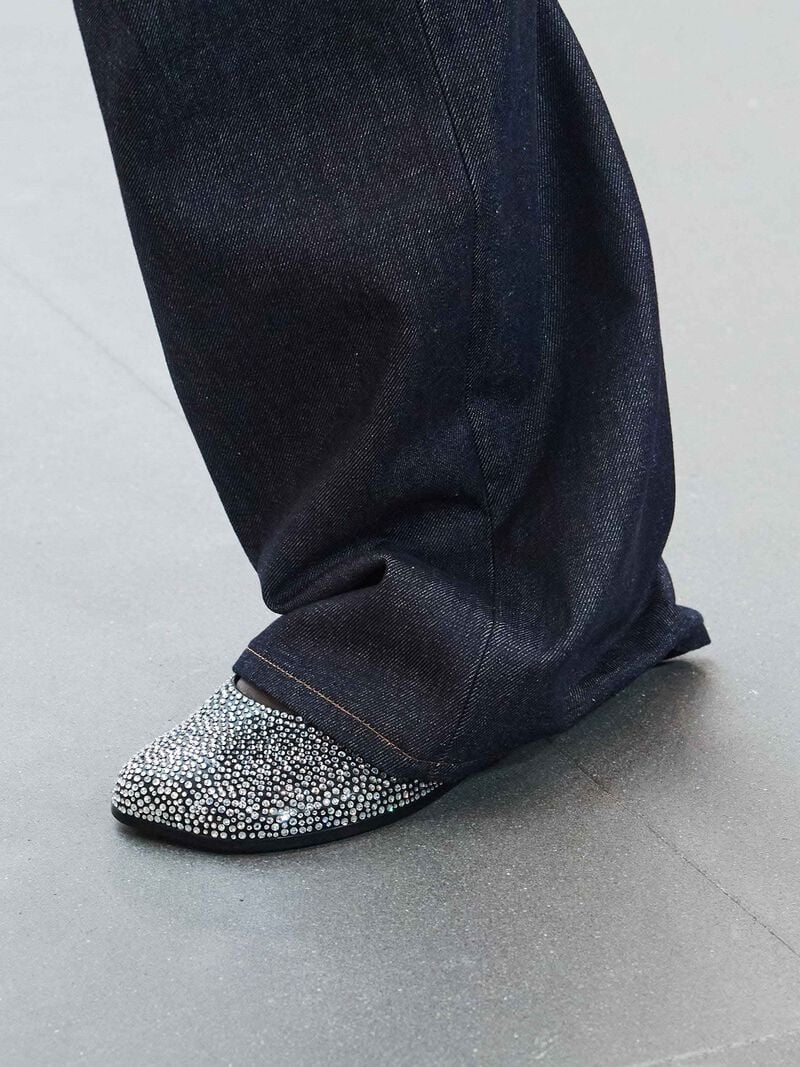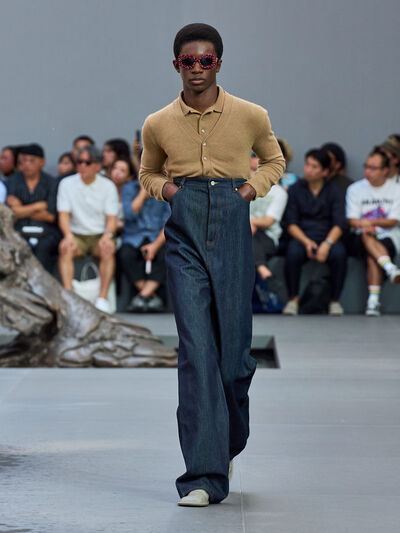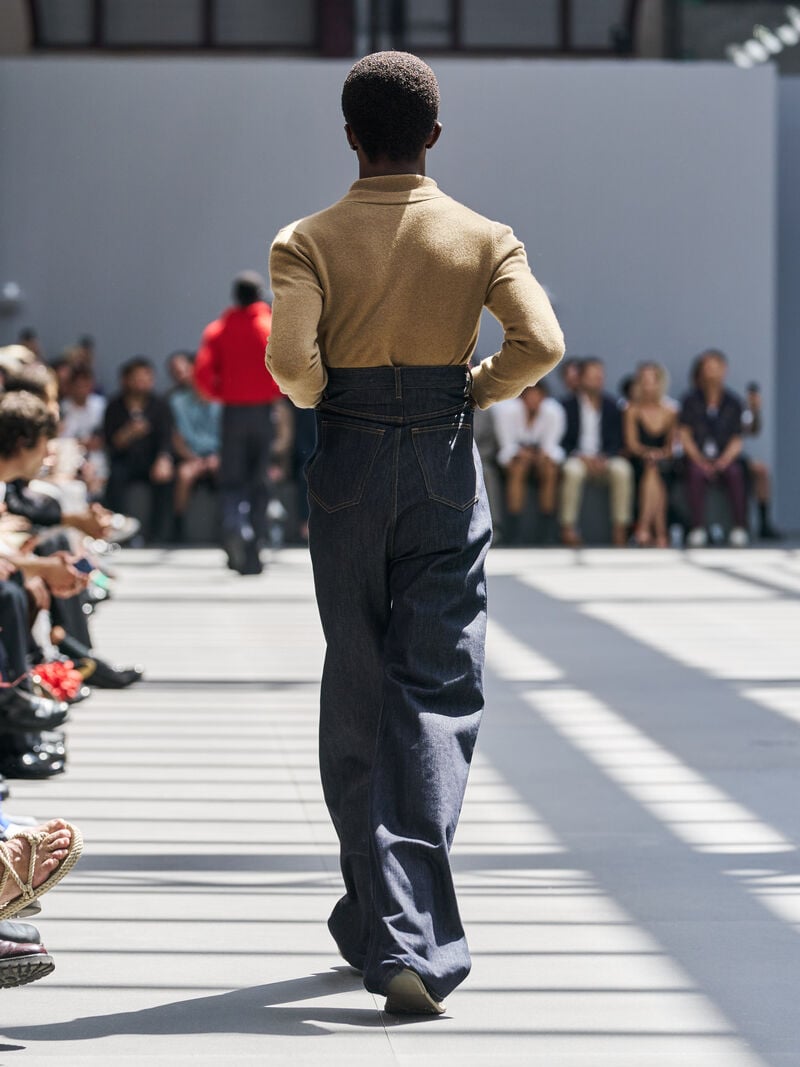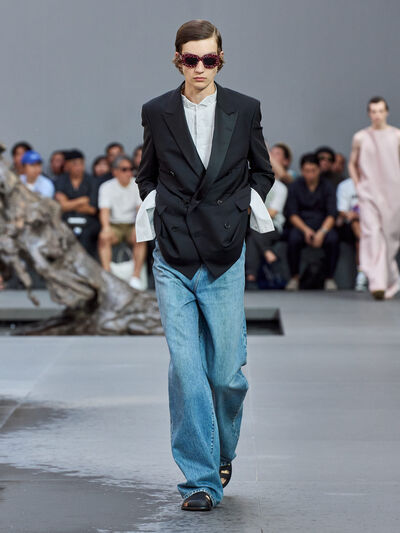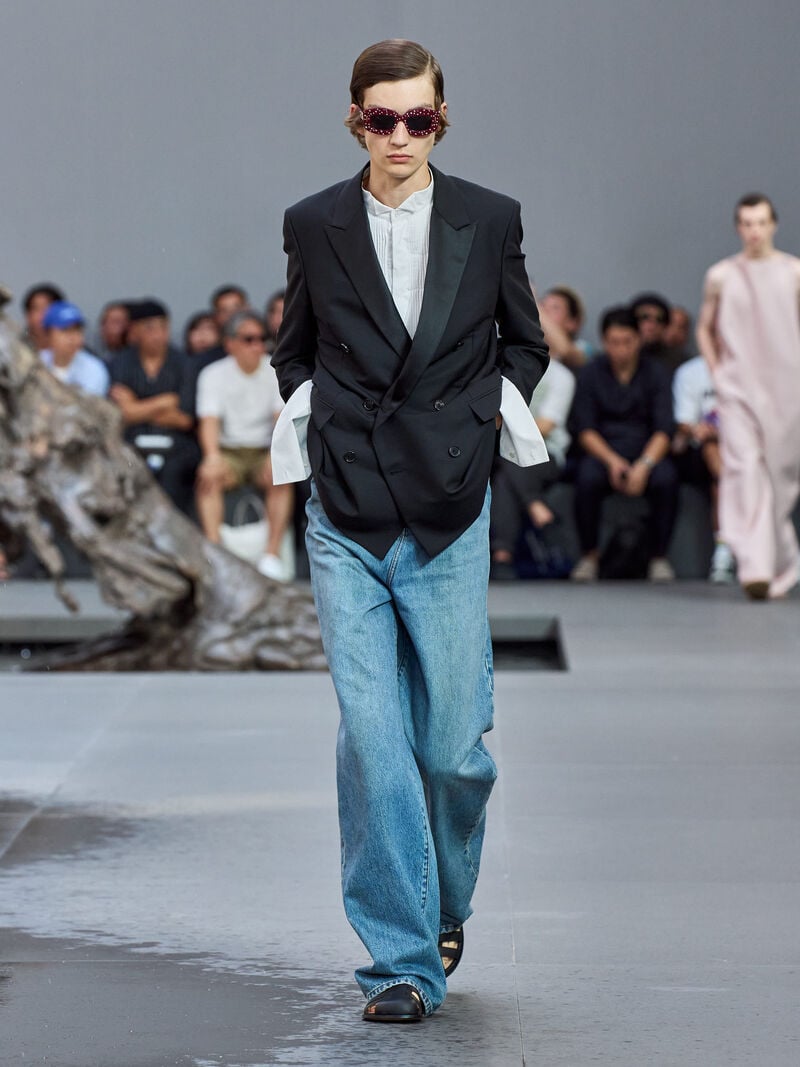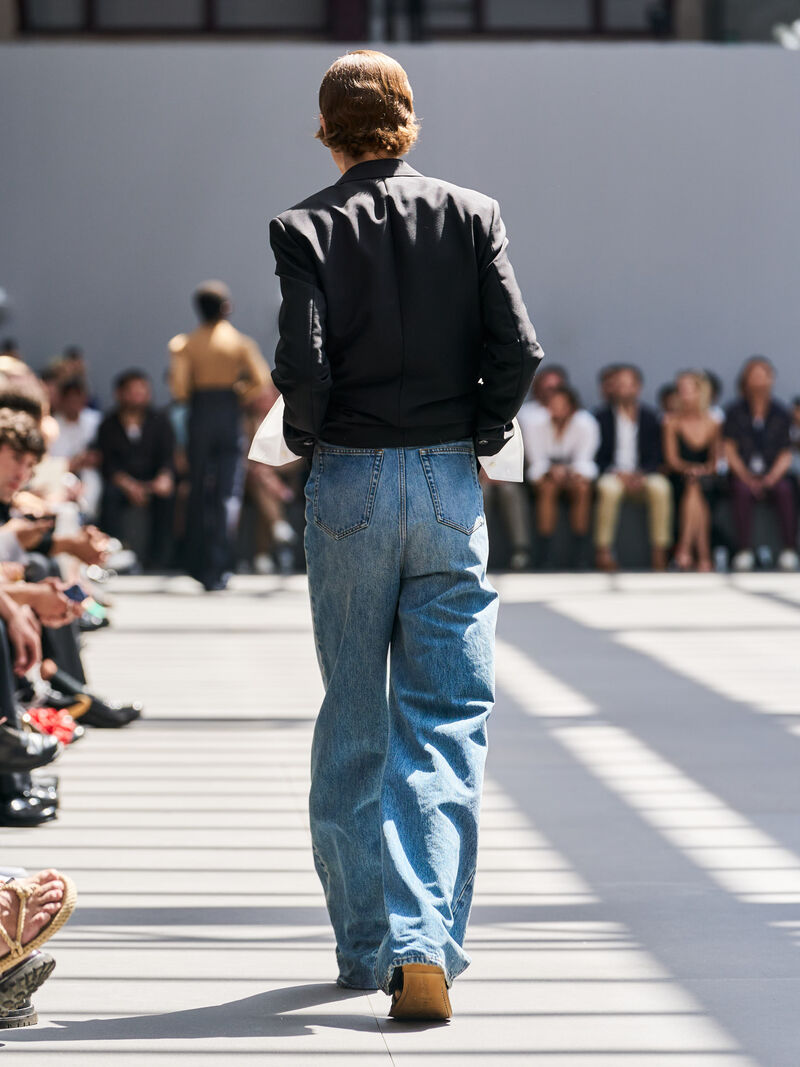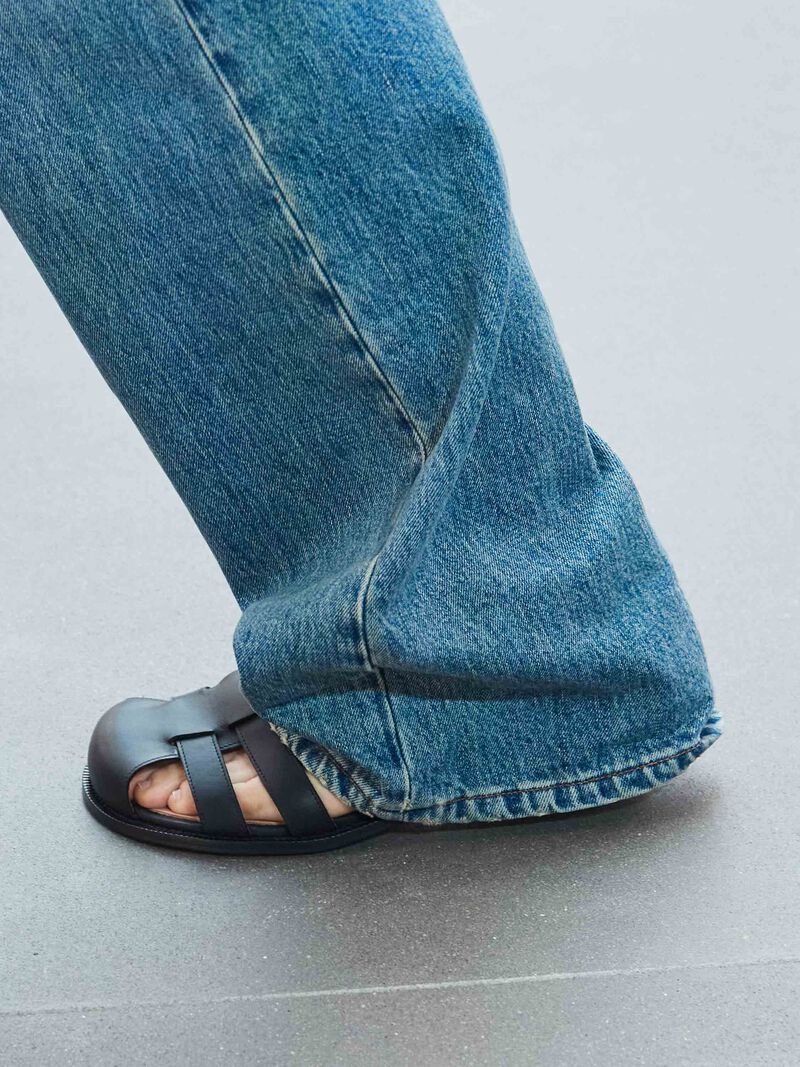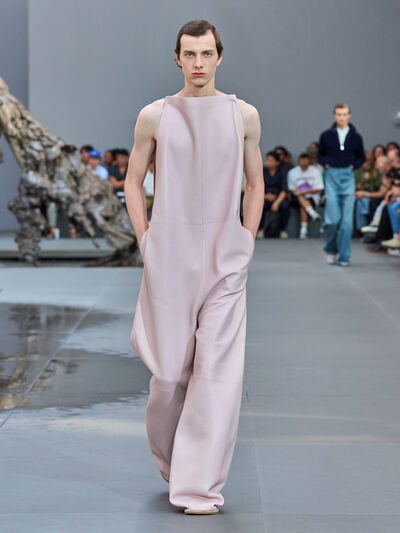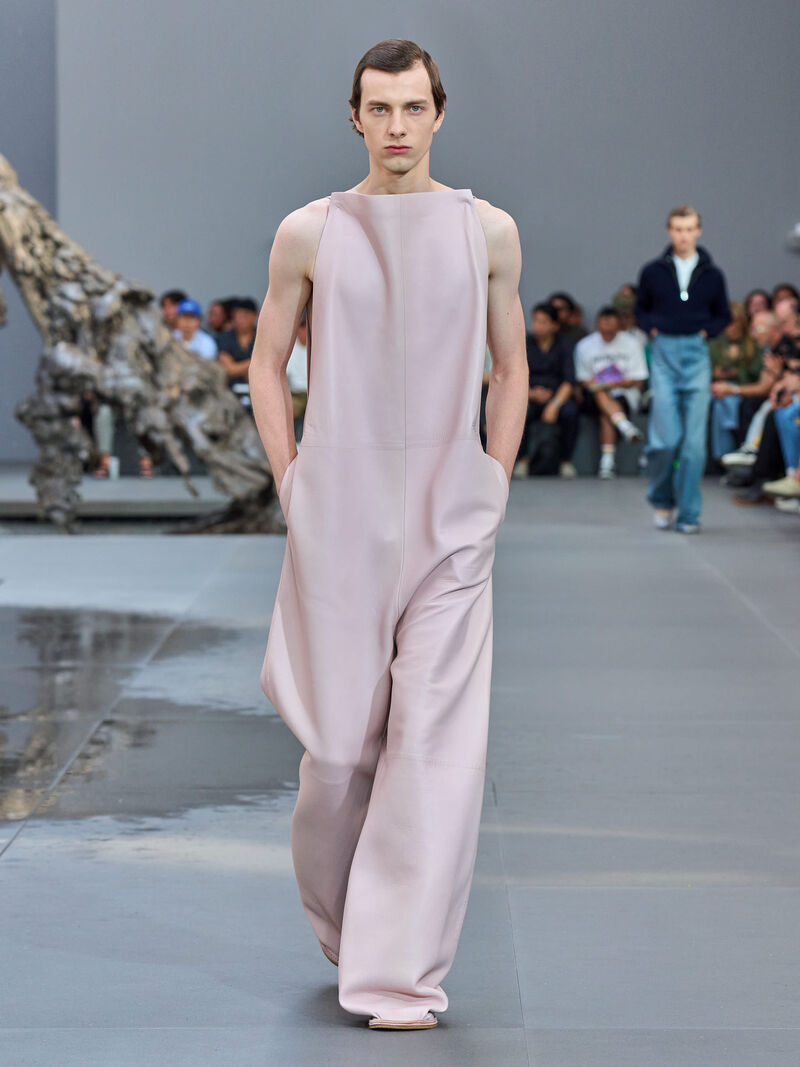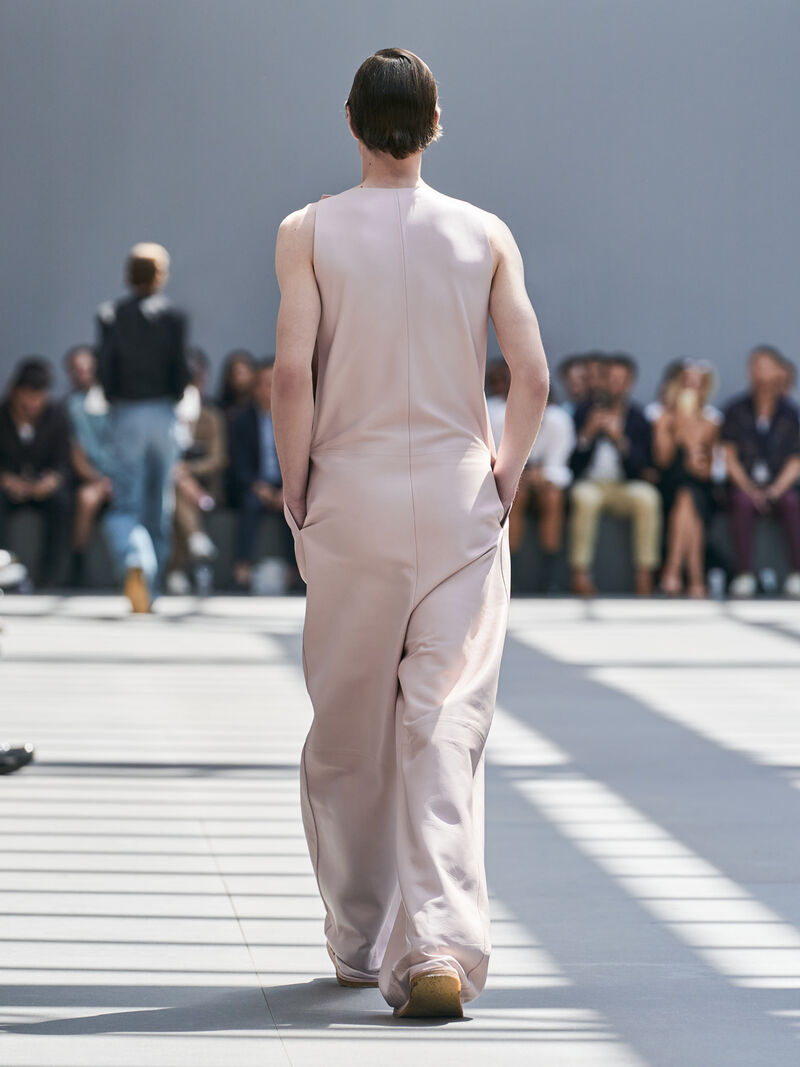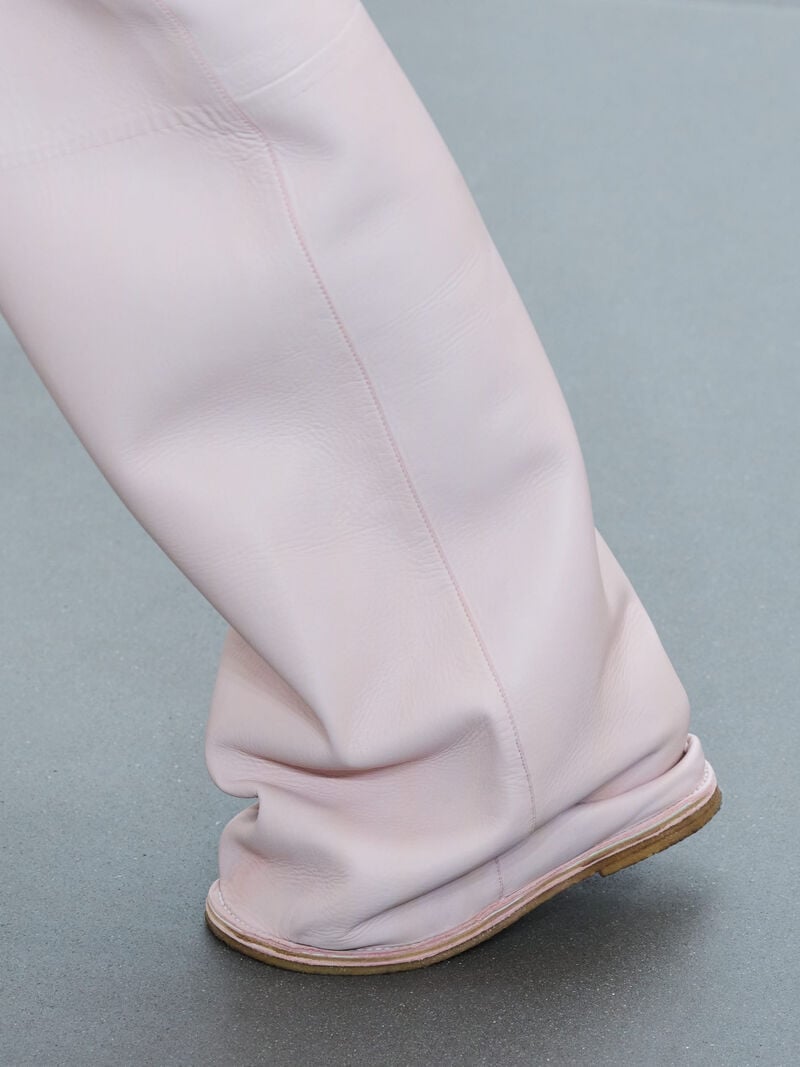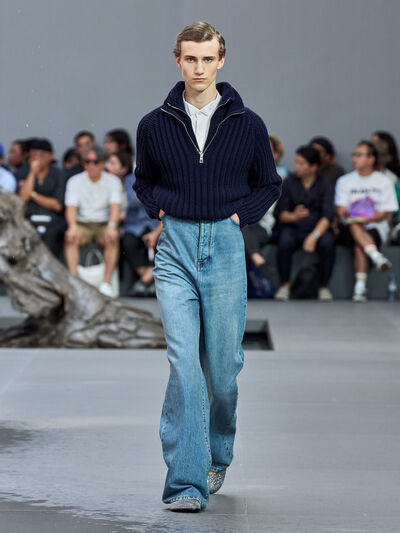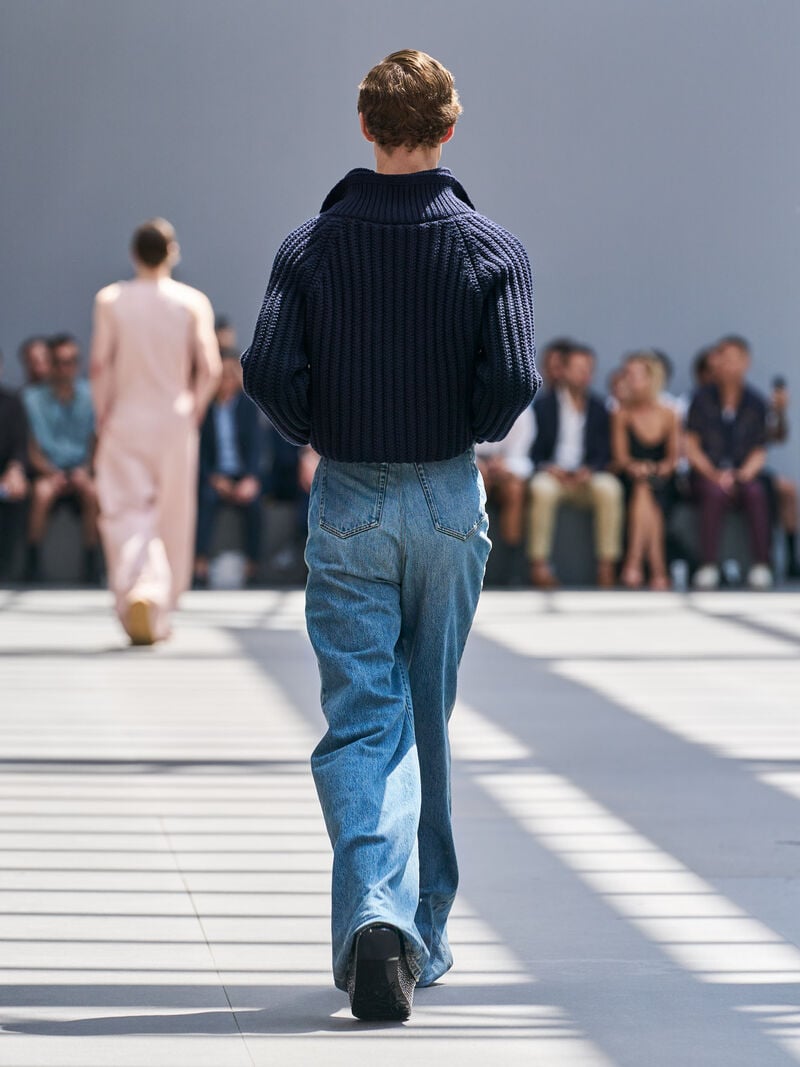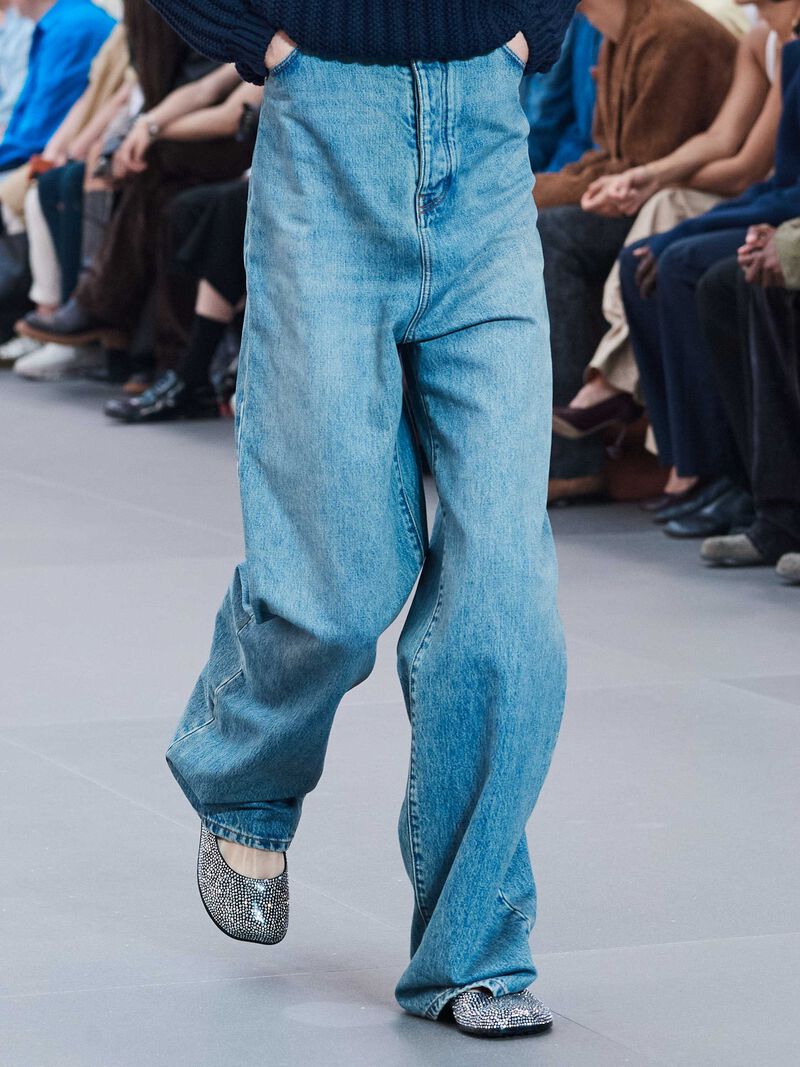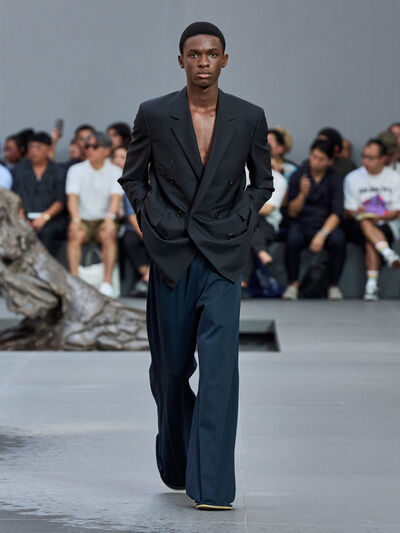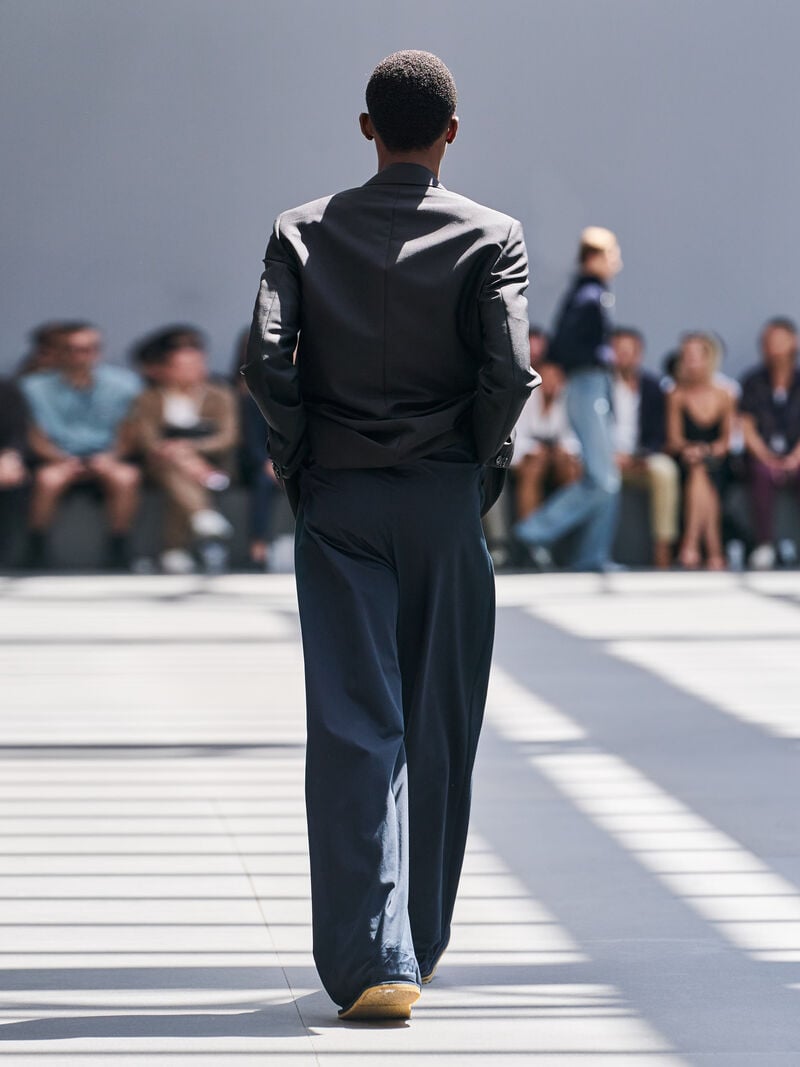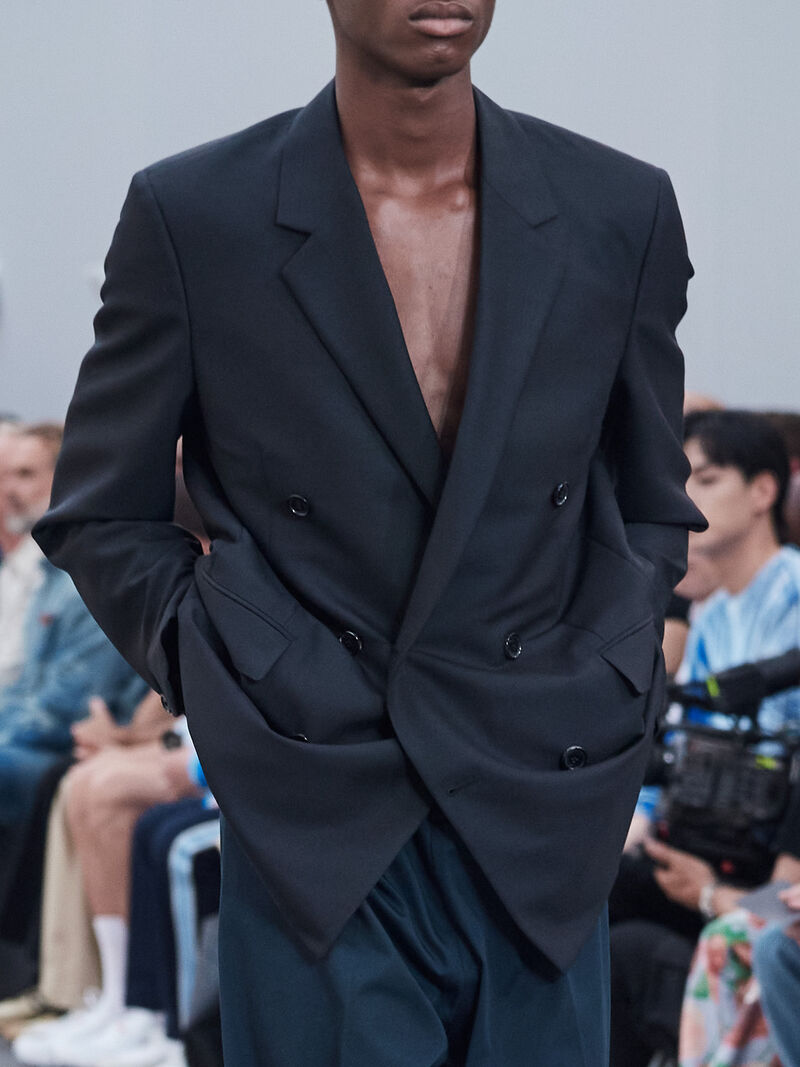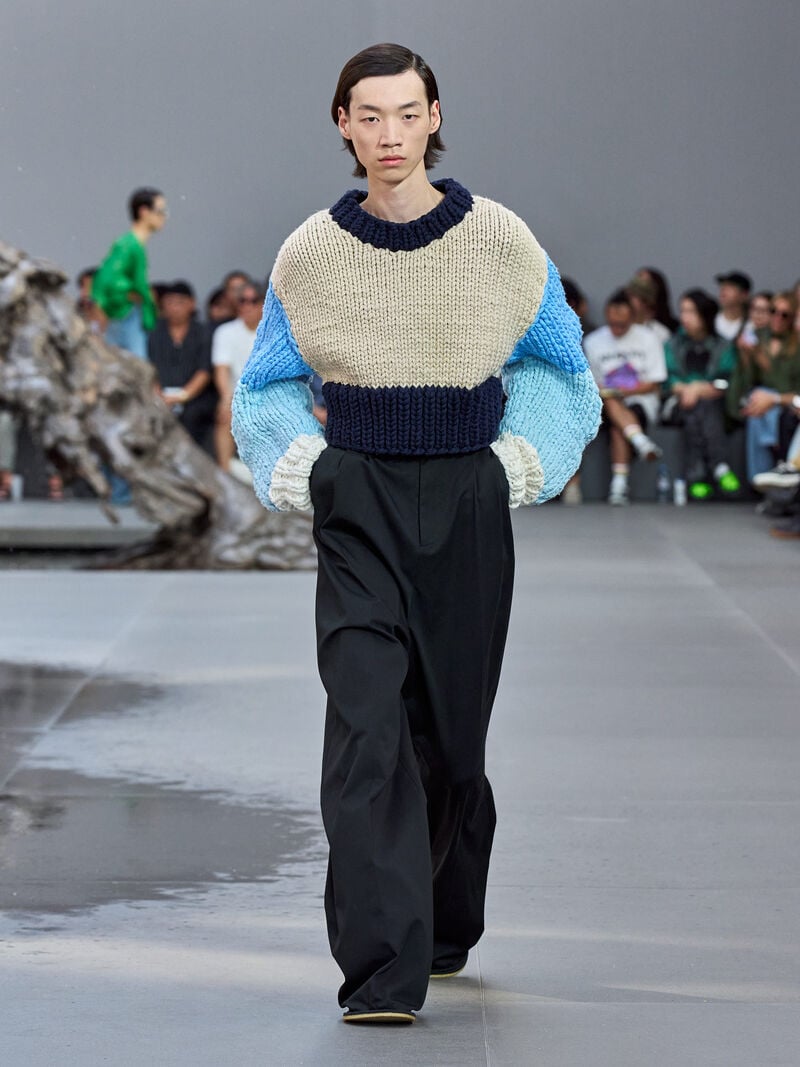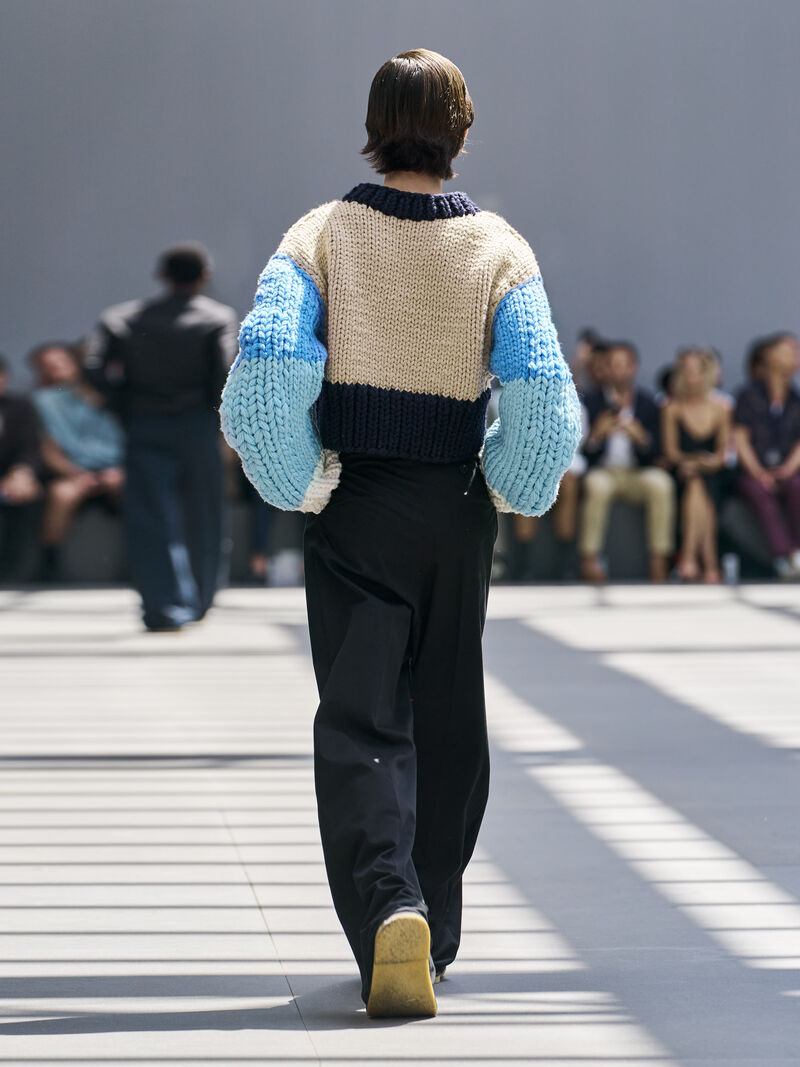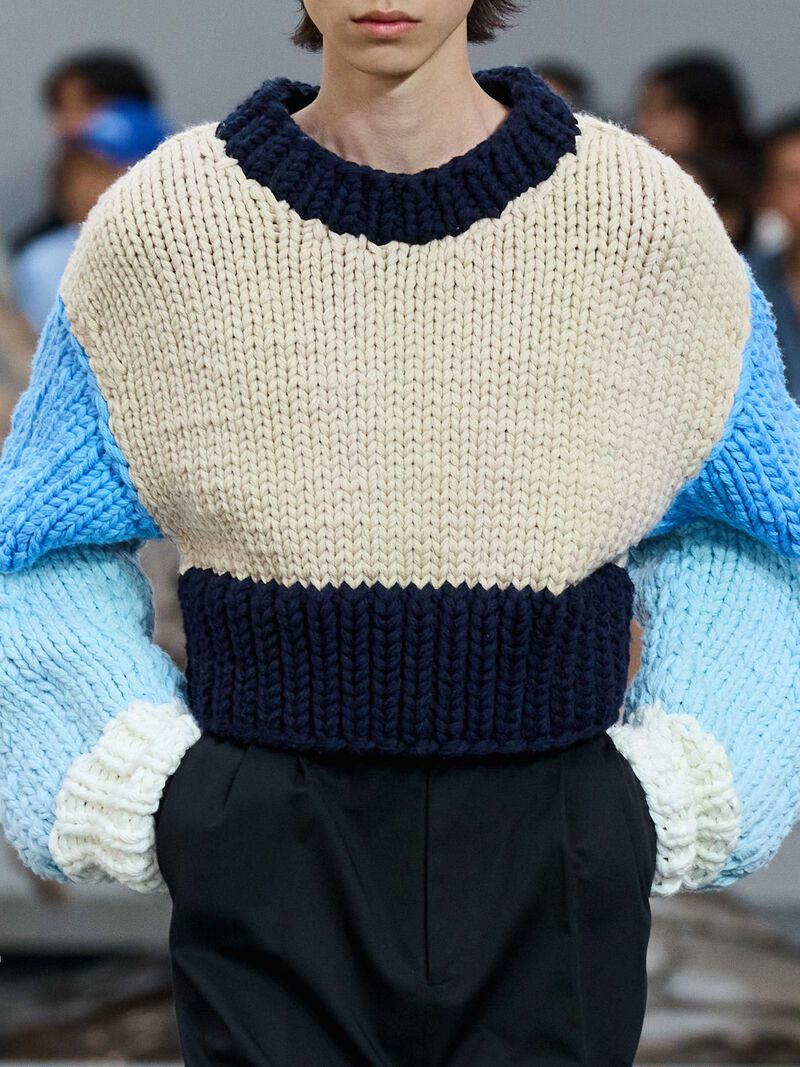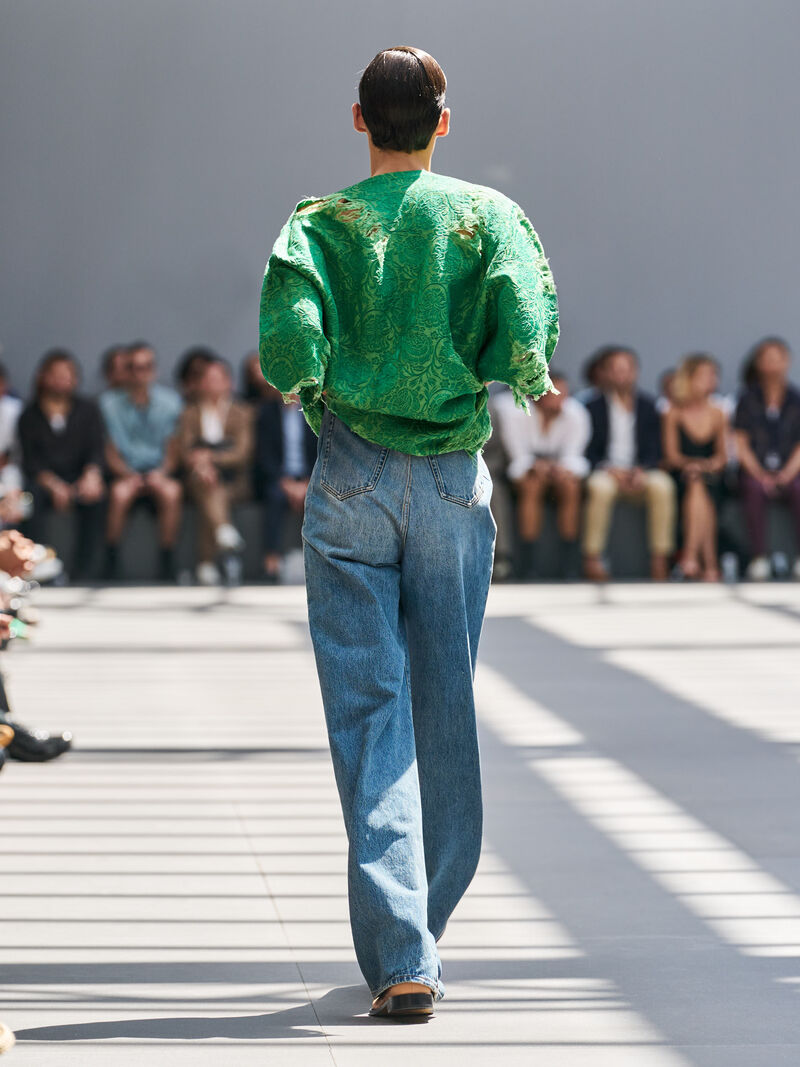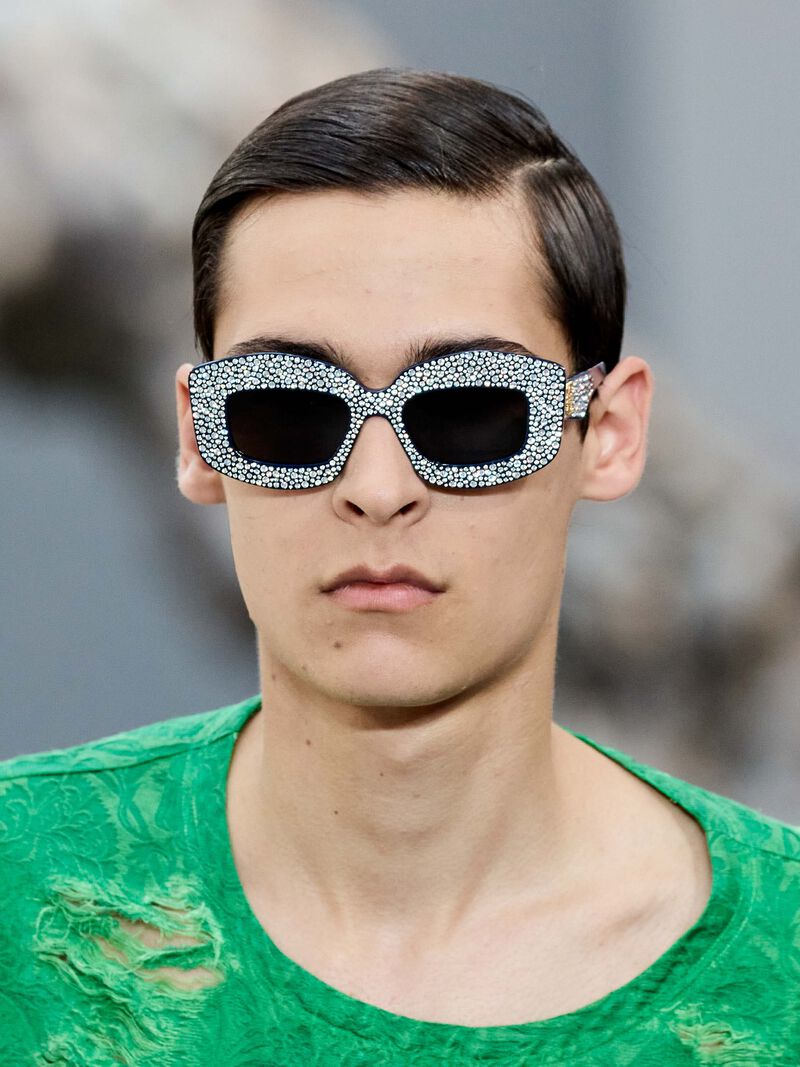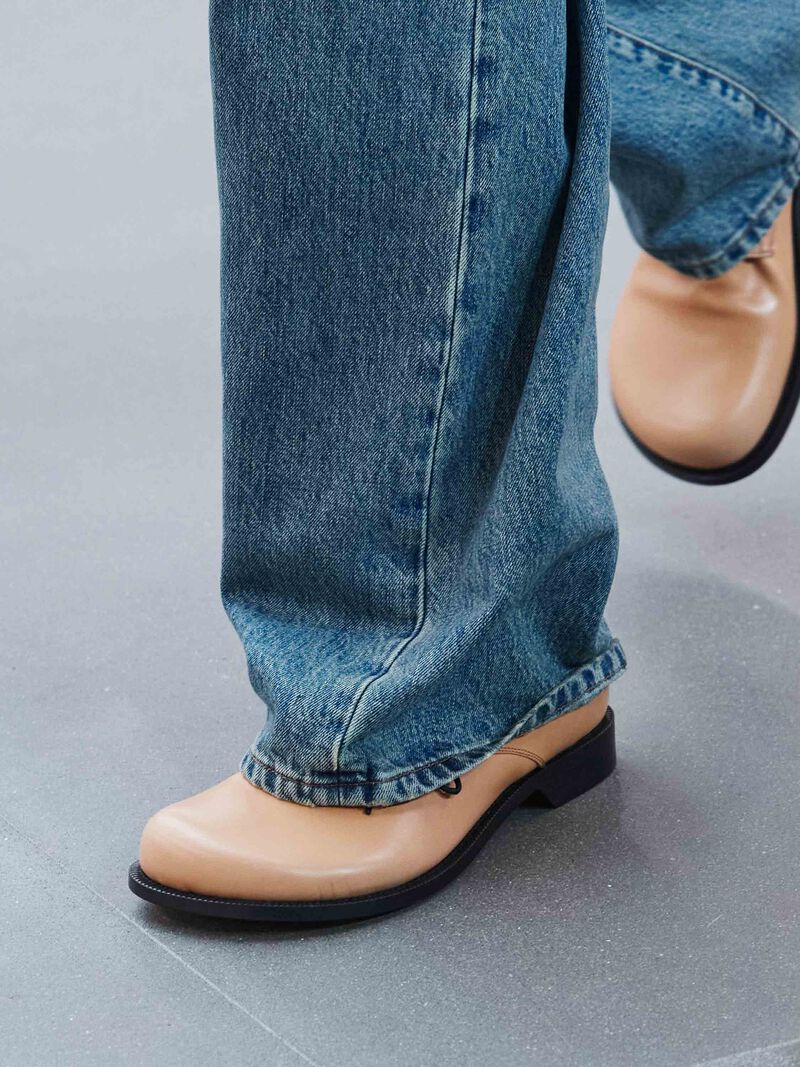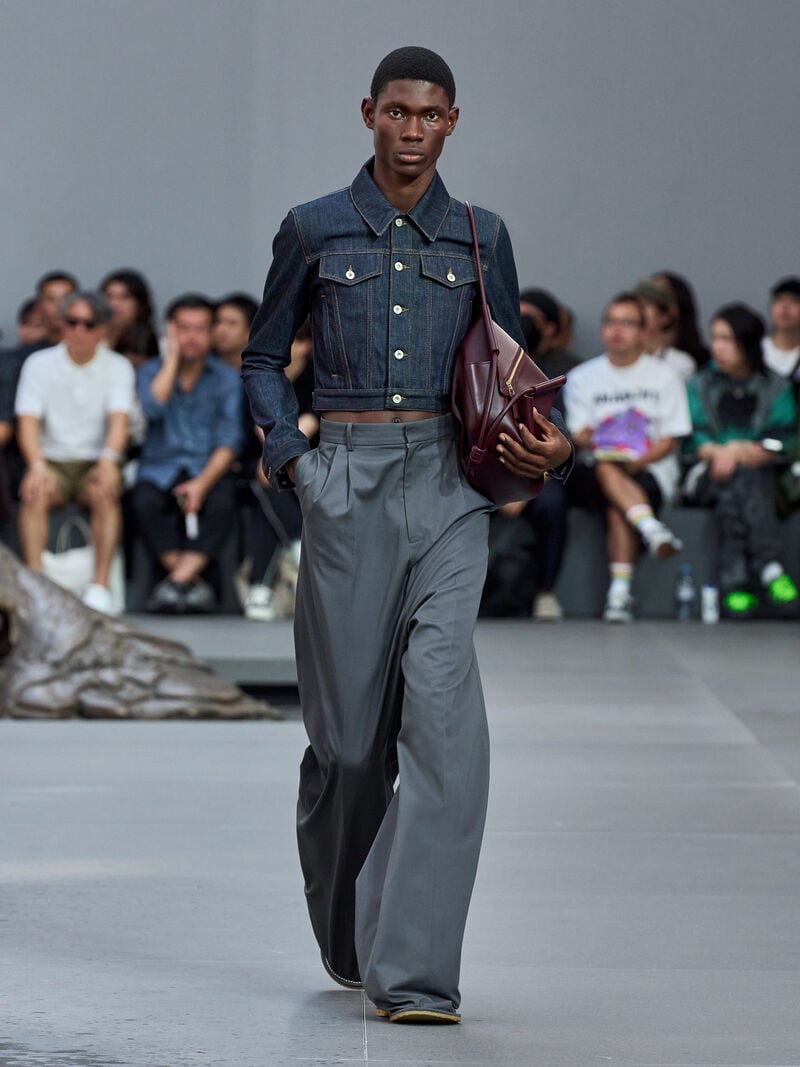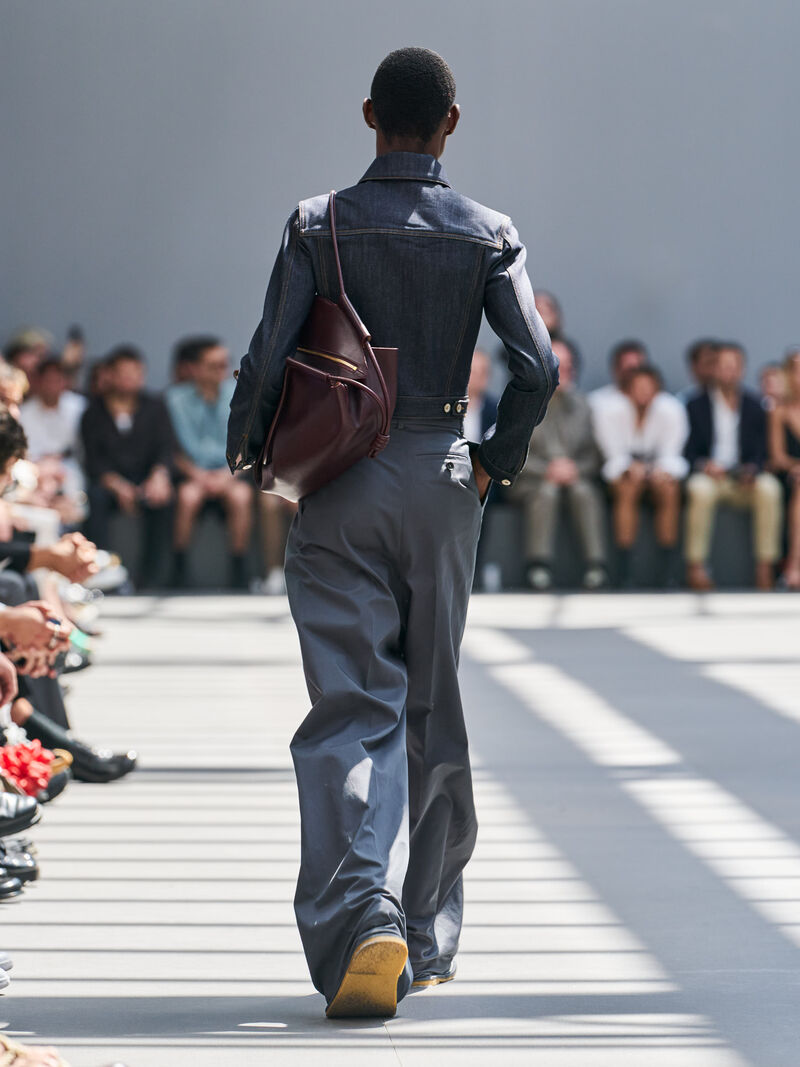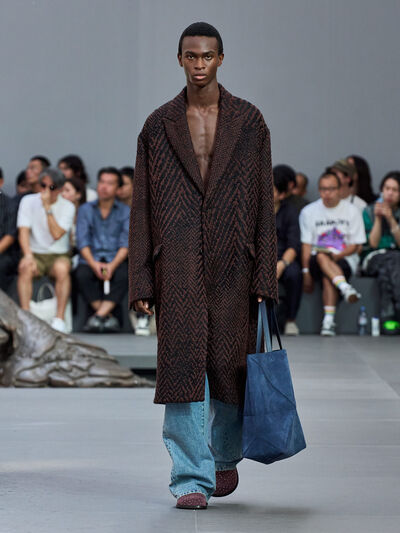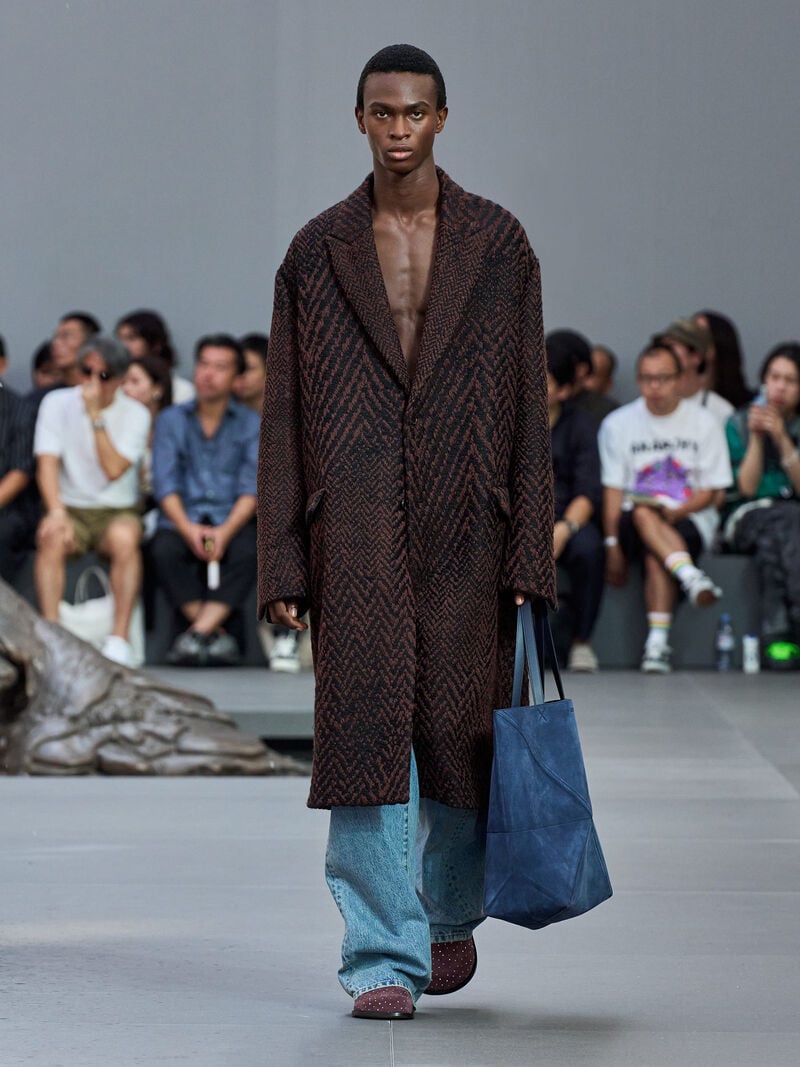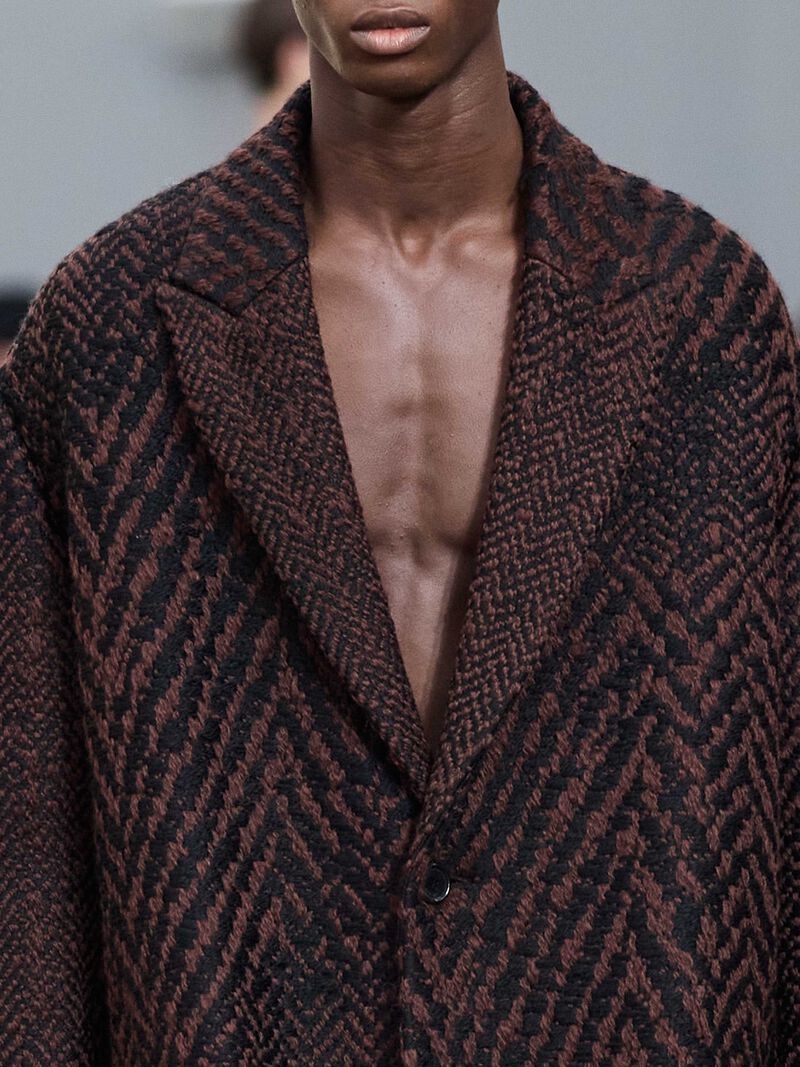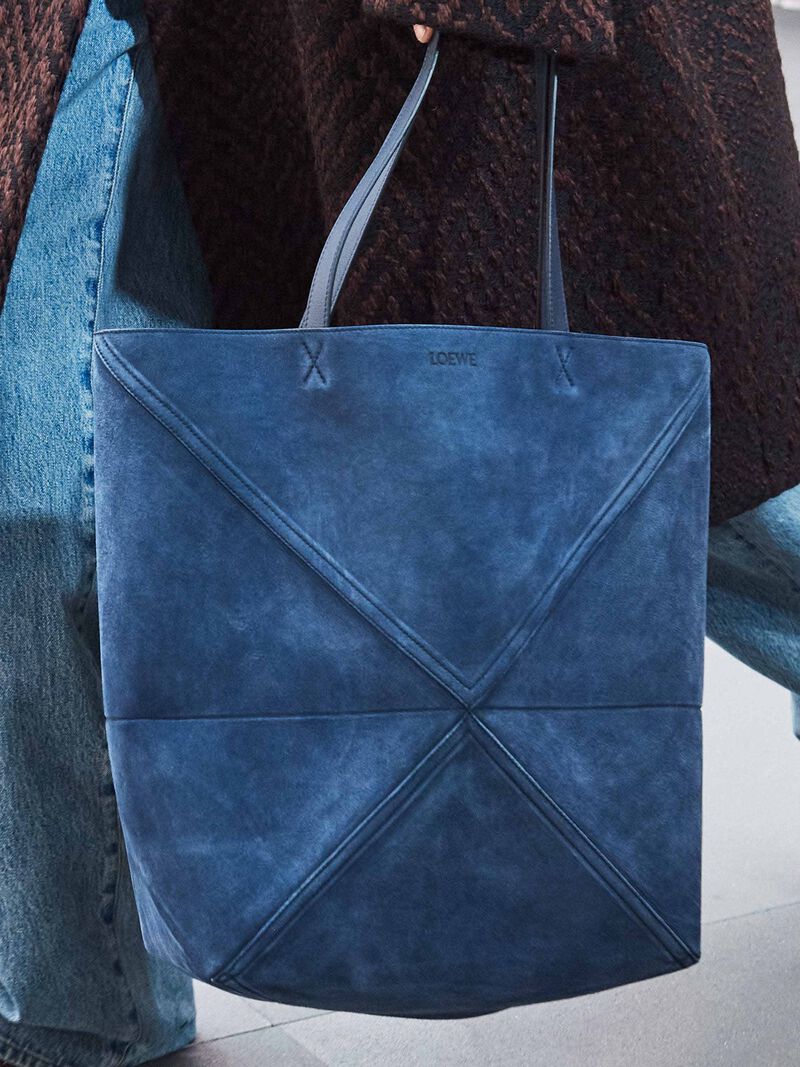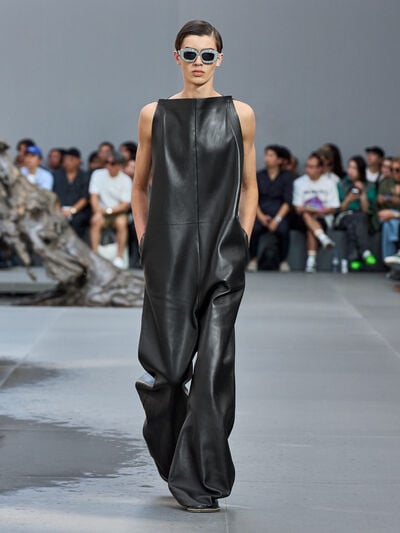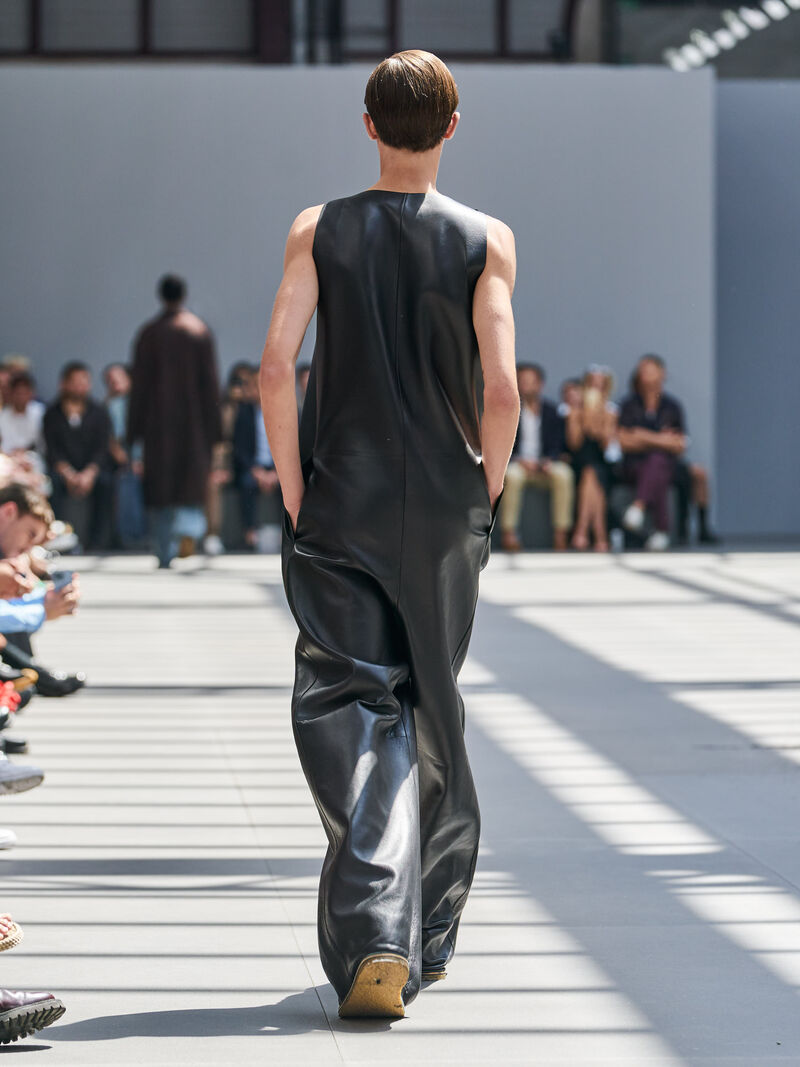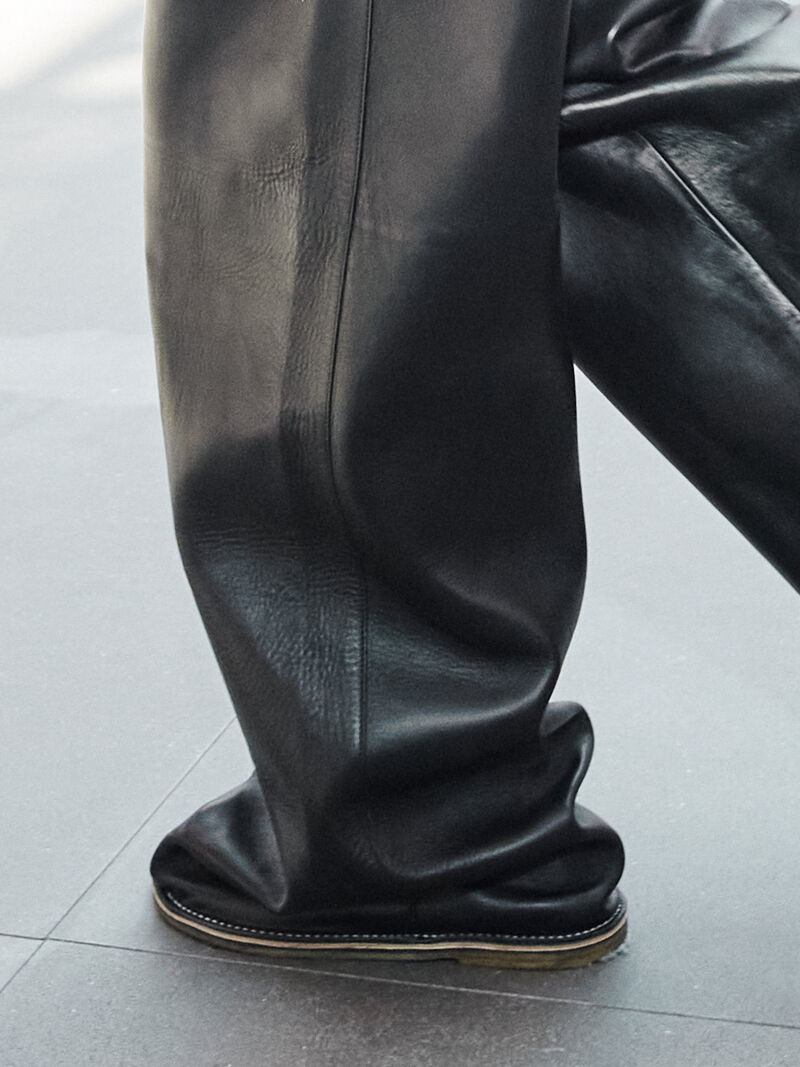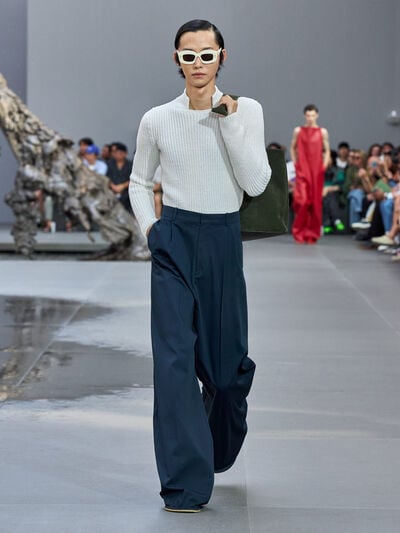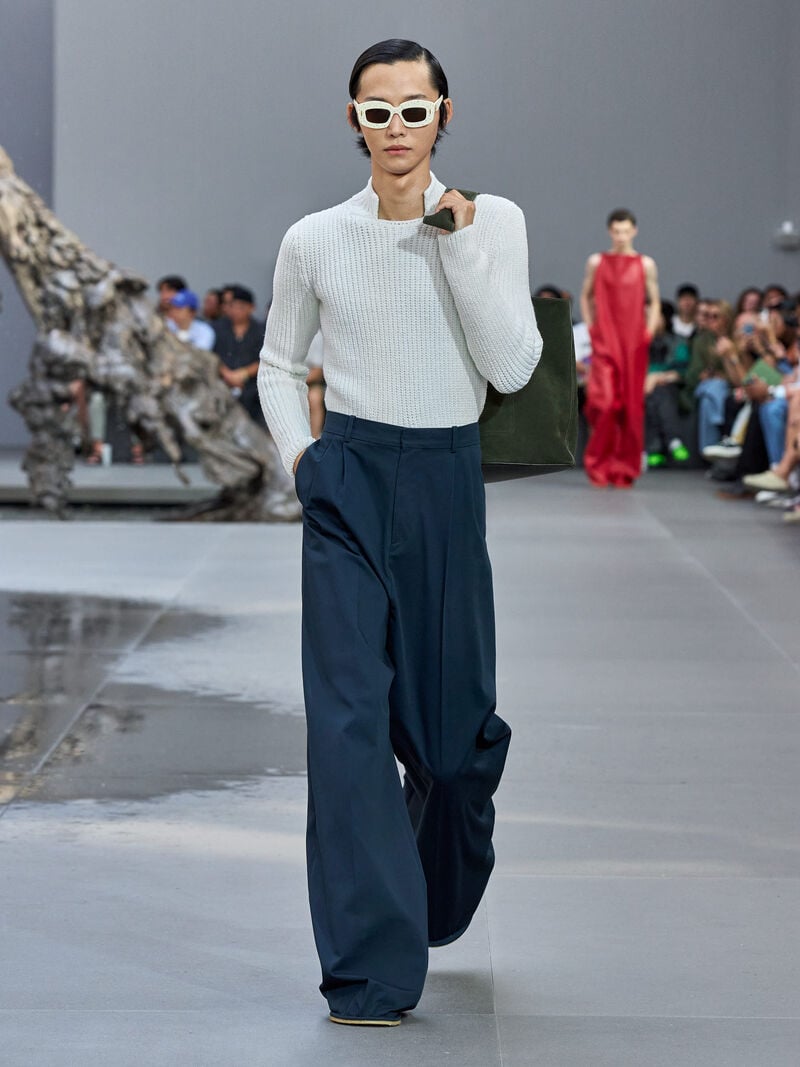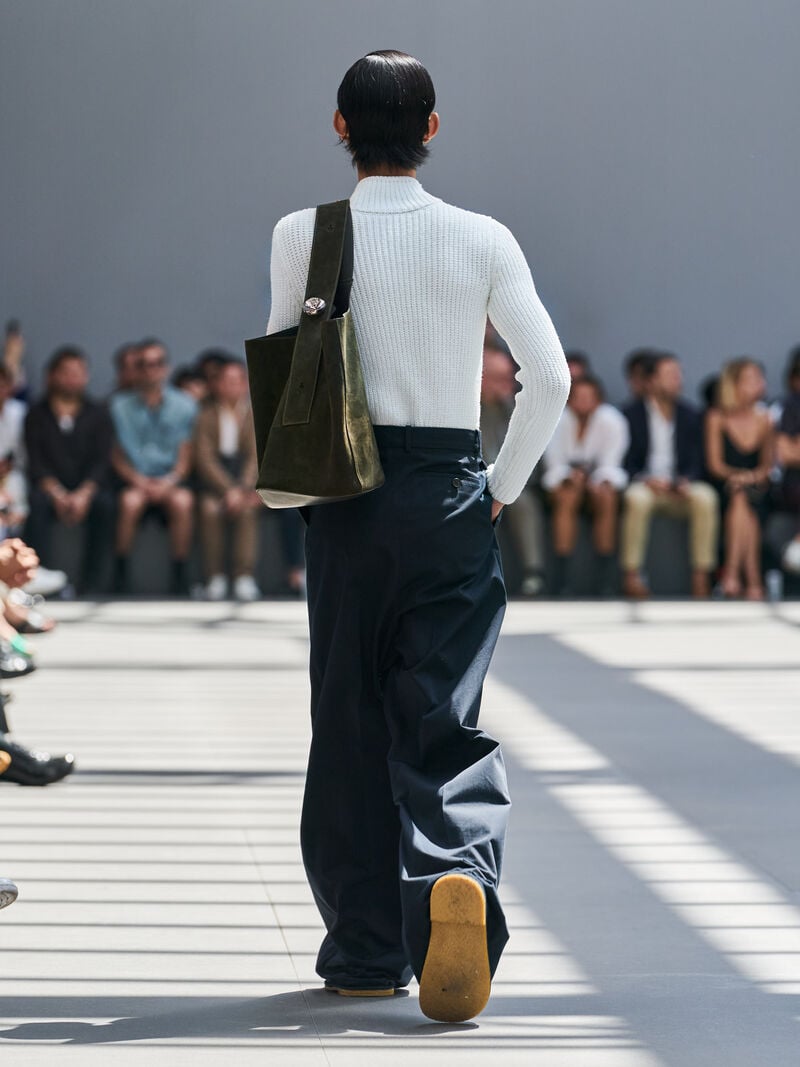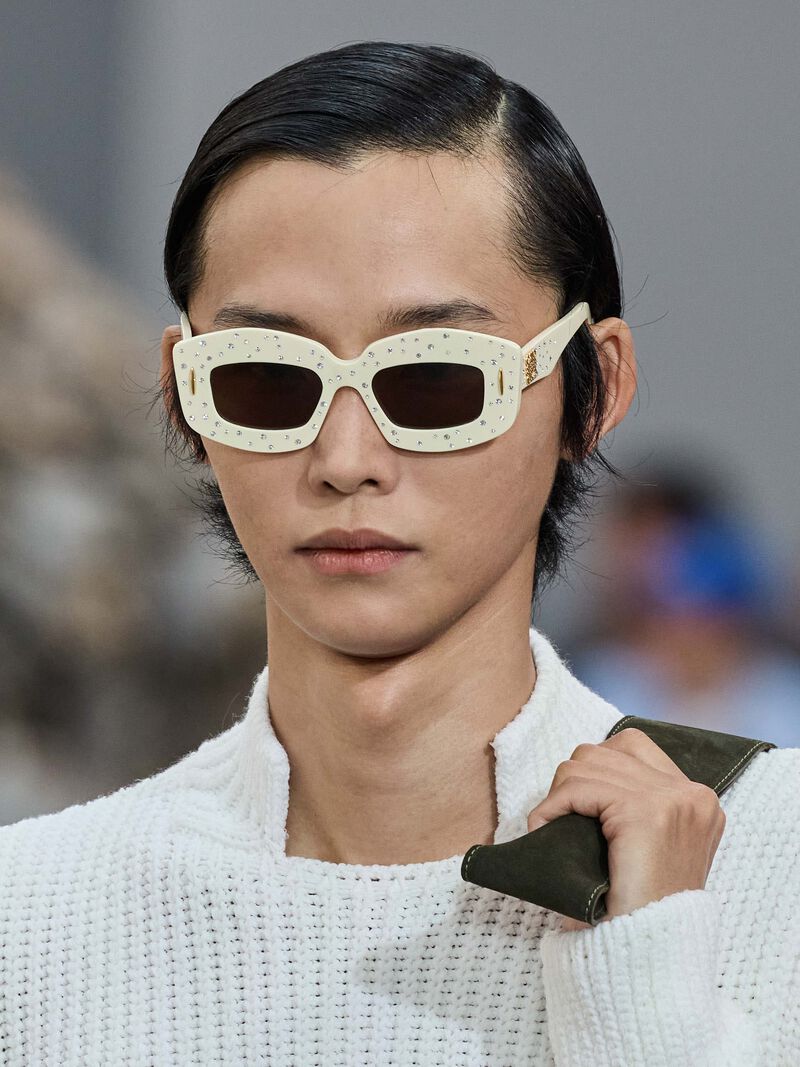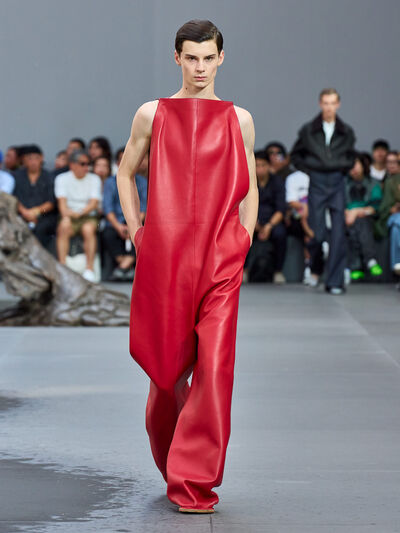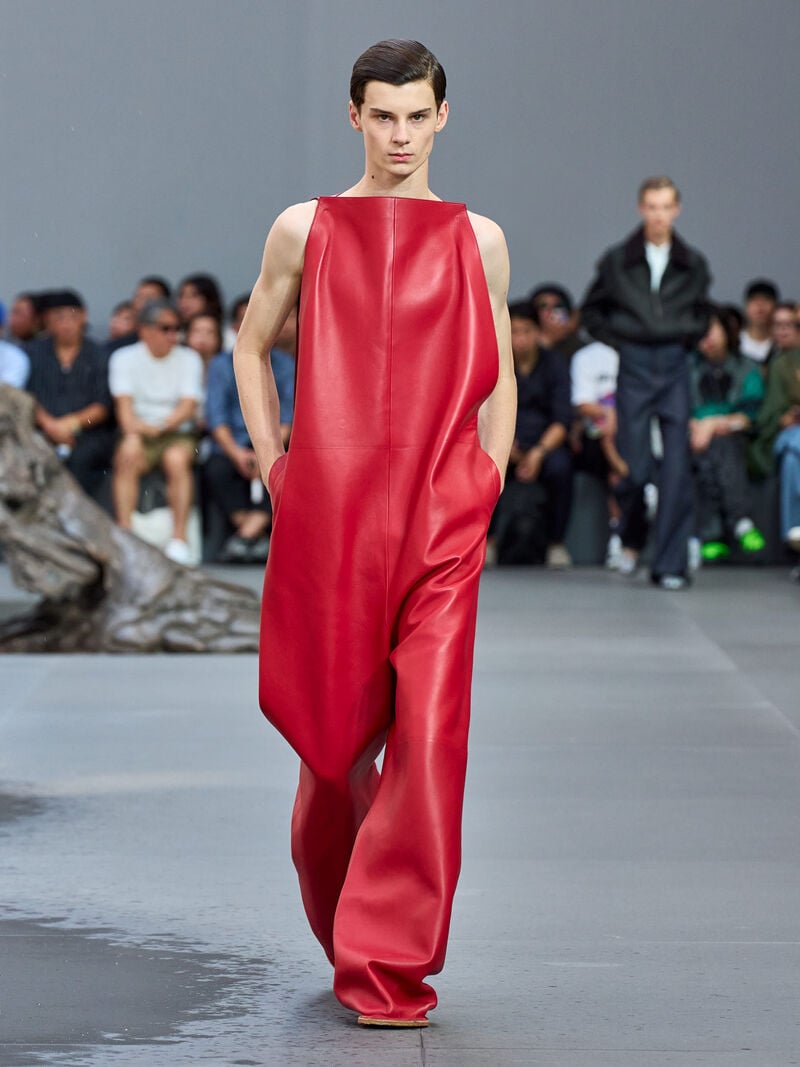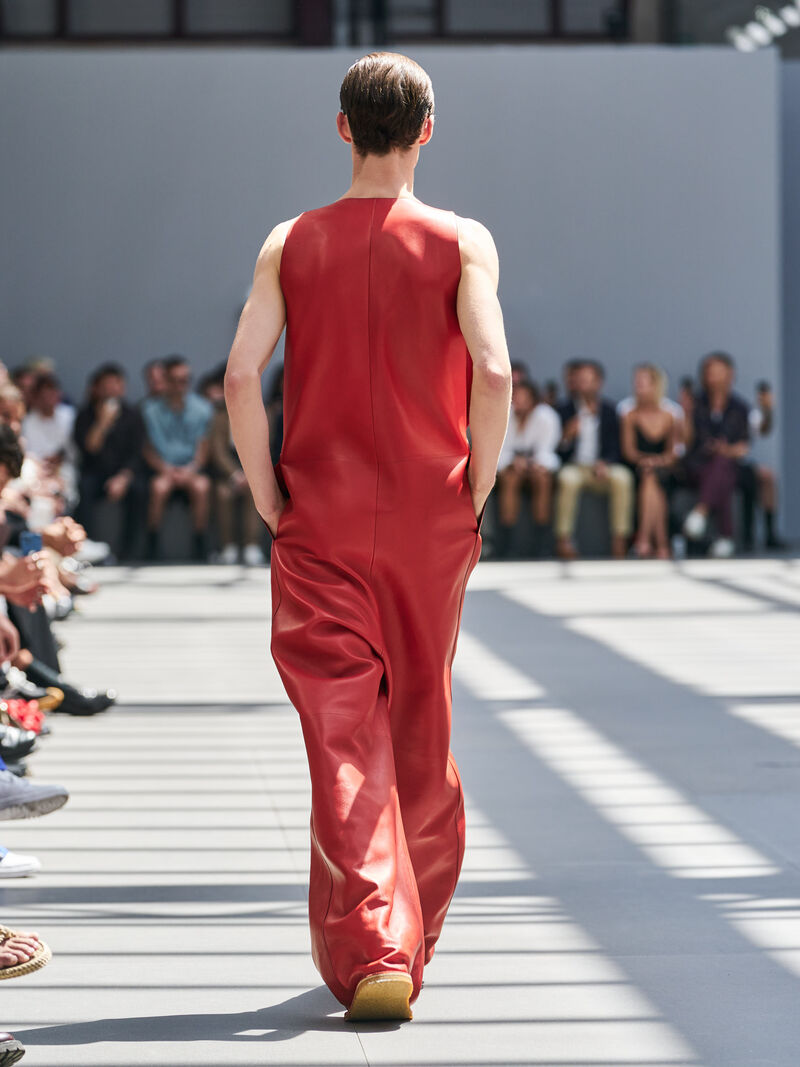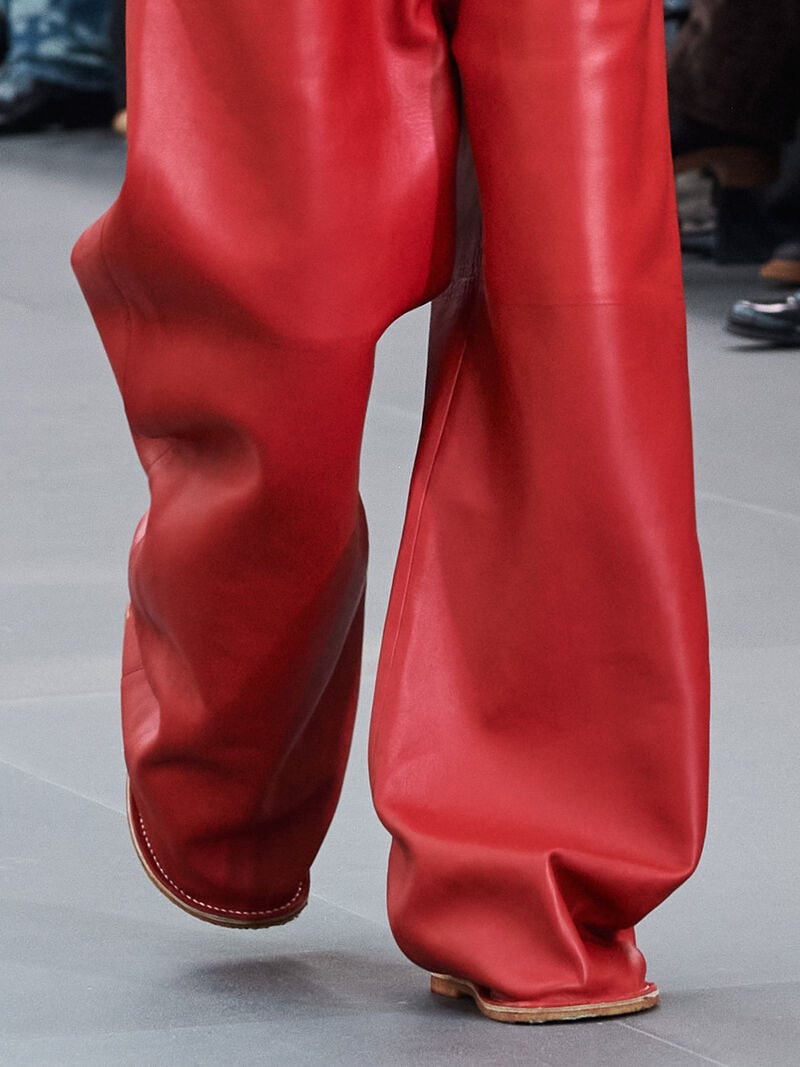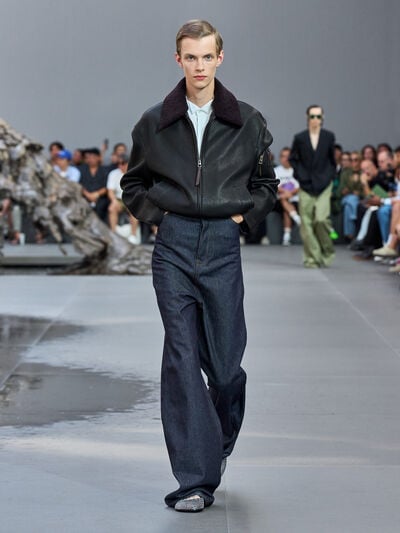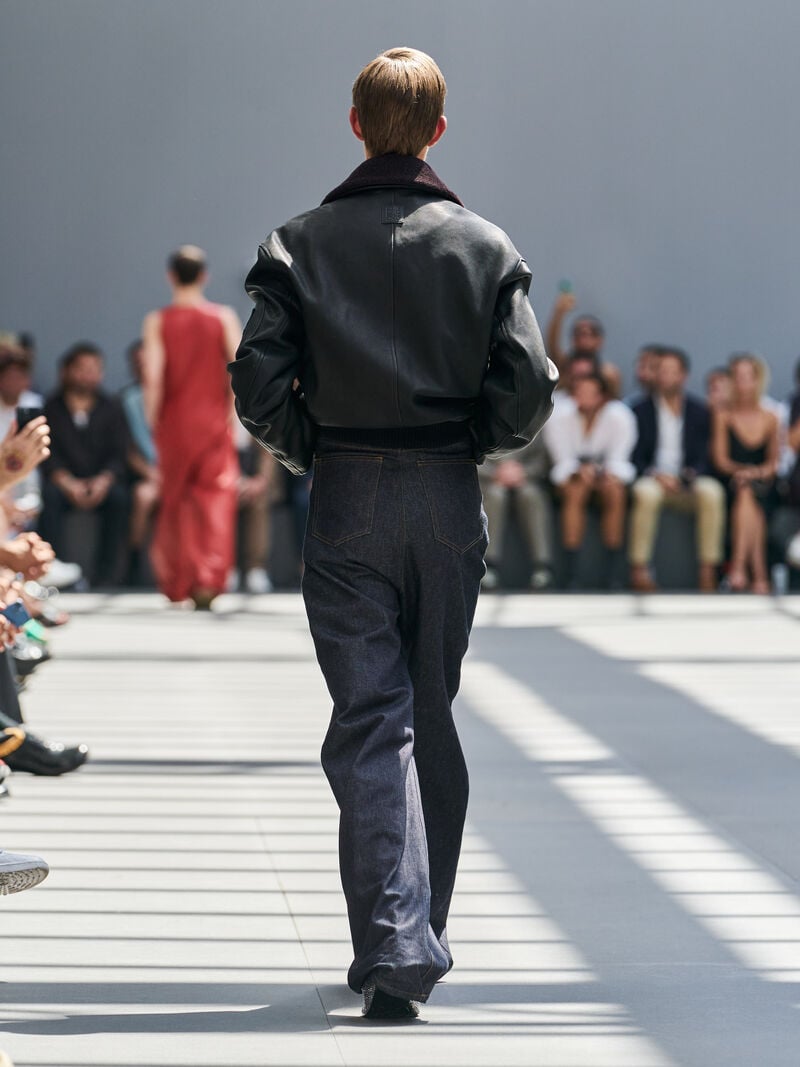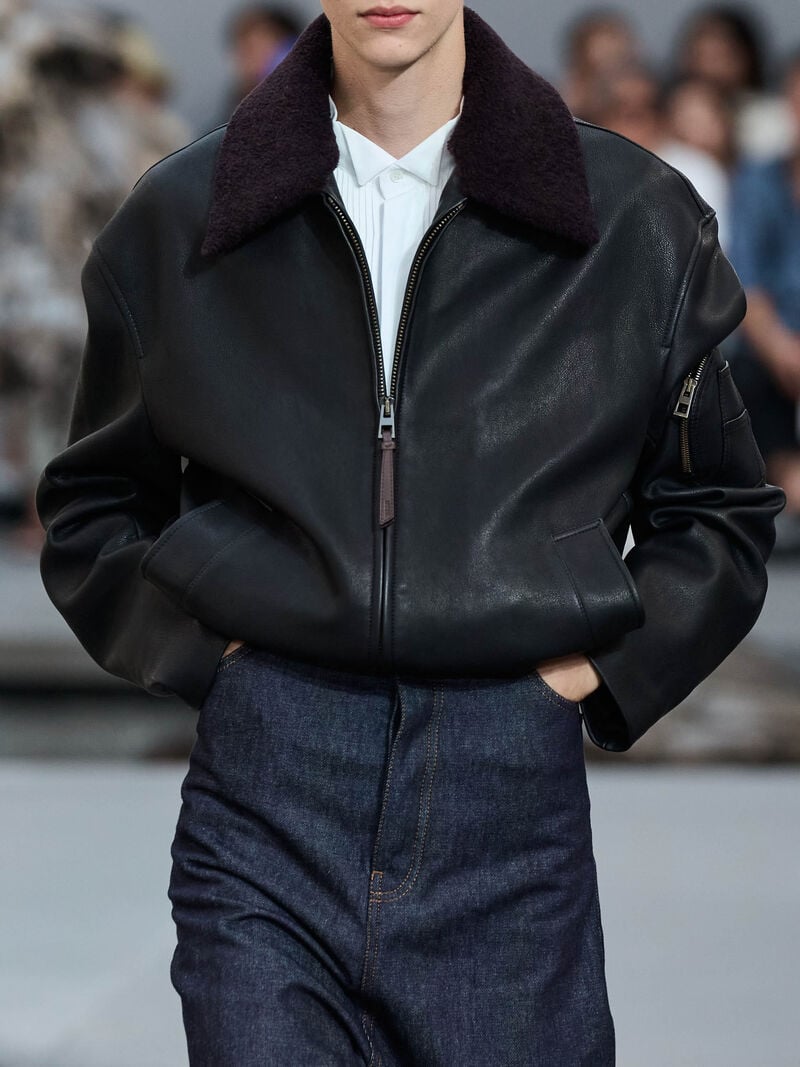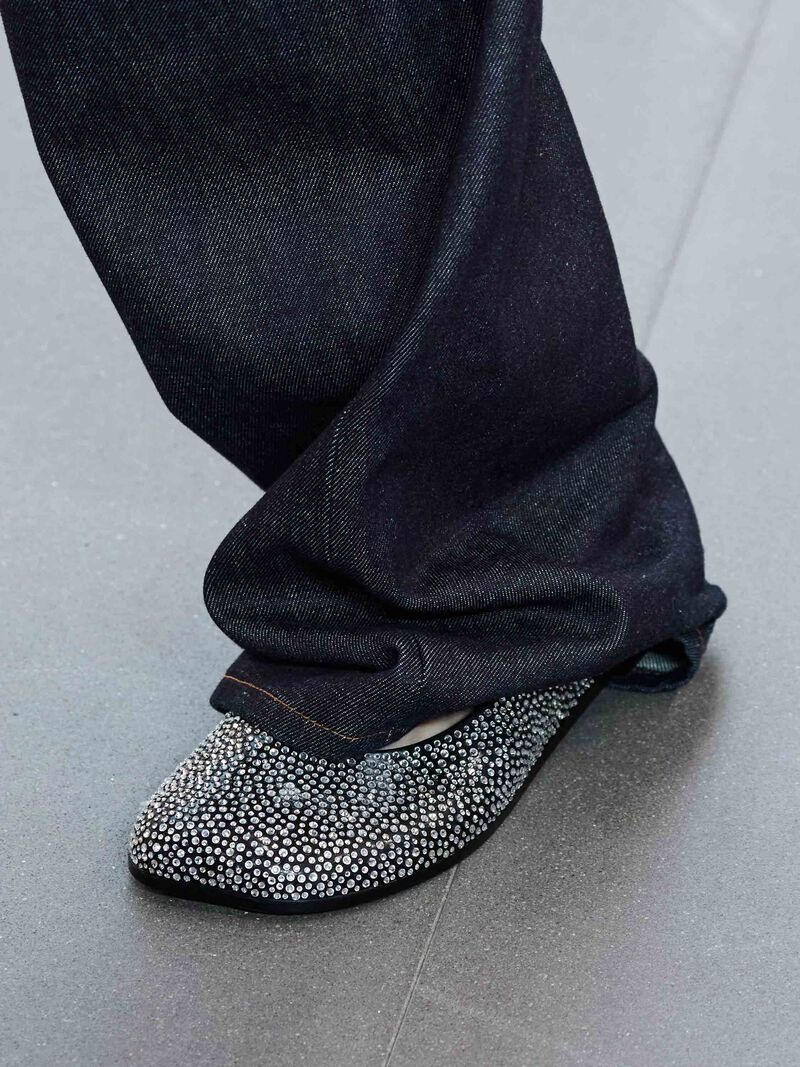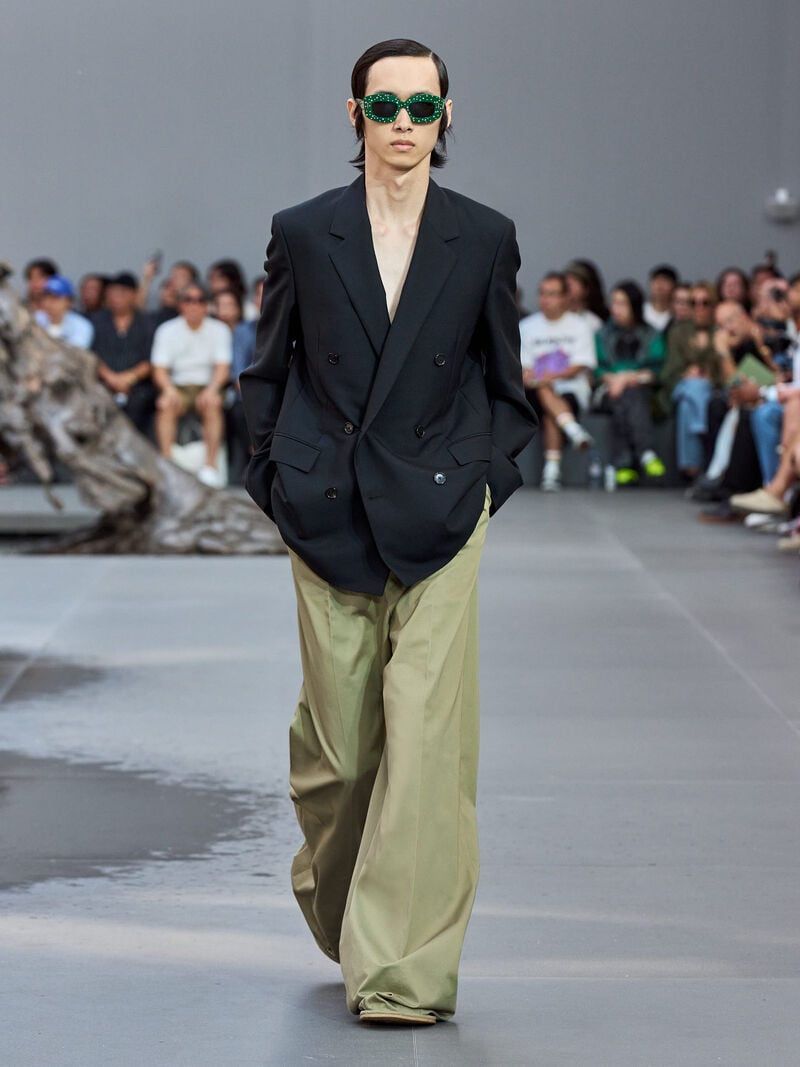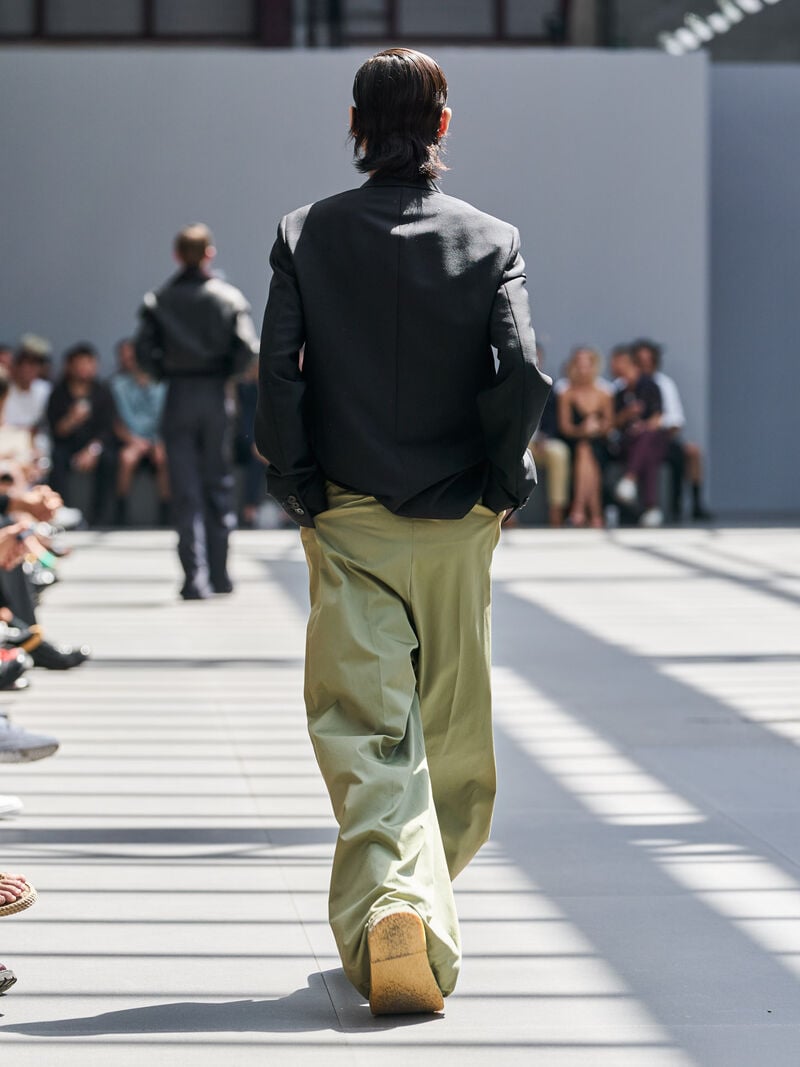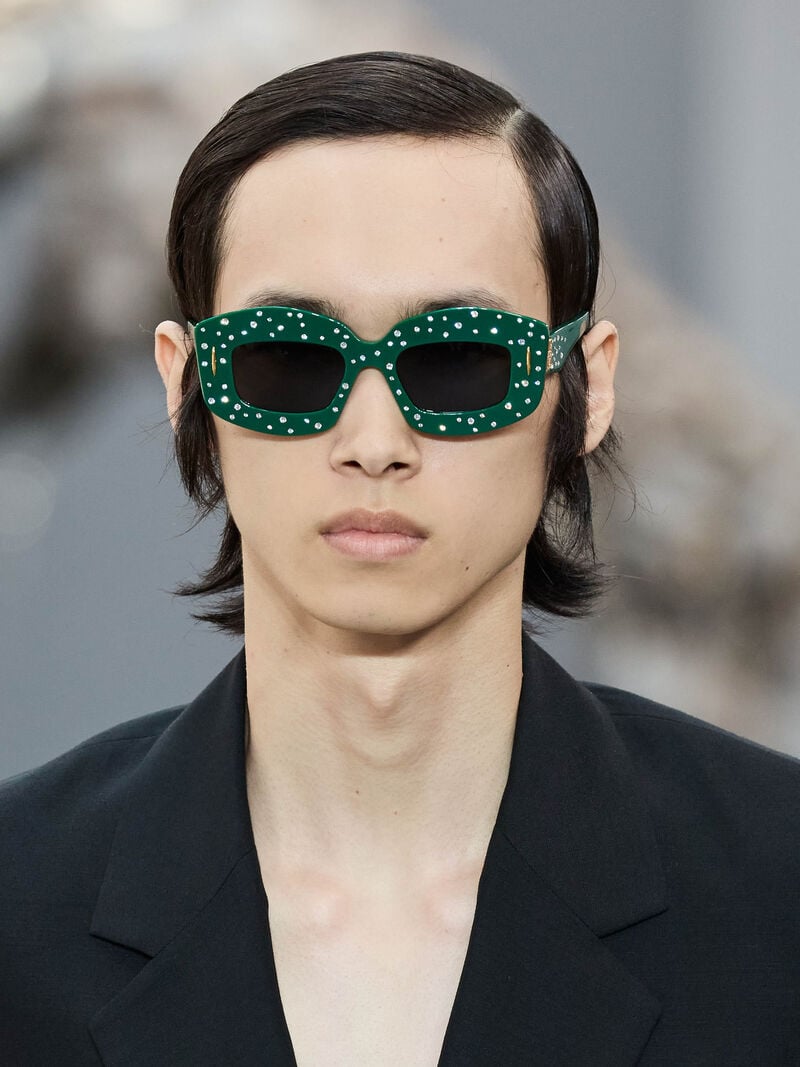 Show space
Featuring sculptures by artist Lynda Benglis: Crescendo (1983–84/2014–15); Bounty, Amber Waves, Fruited Plane (2021); and Knight Mer (2007–2022).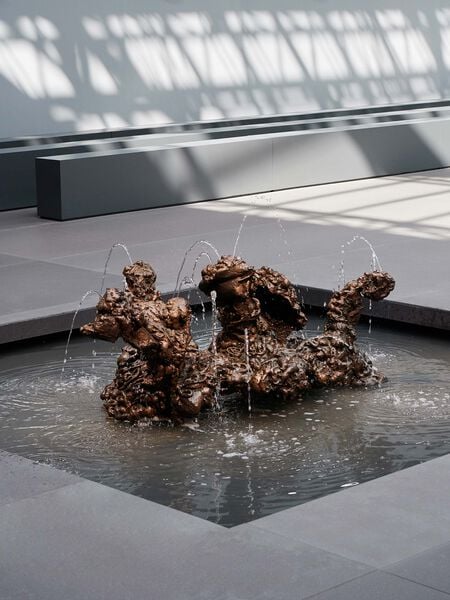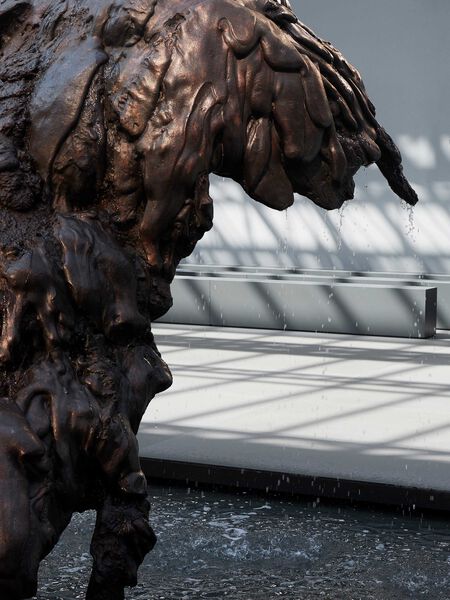 Over the course of her six-decade career, American artist Lynda Benglis (1941, Louisiana, USA) has redefined the art object through her ceaseless innovations with form and materiality, exploring the behavior of fluid substances in action.
Elongation, gesture and an exploration of fabrication
The collection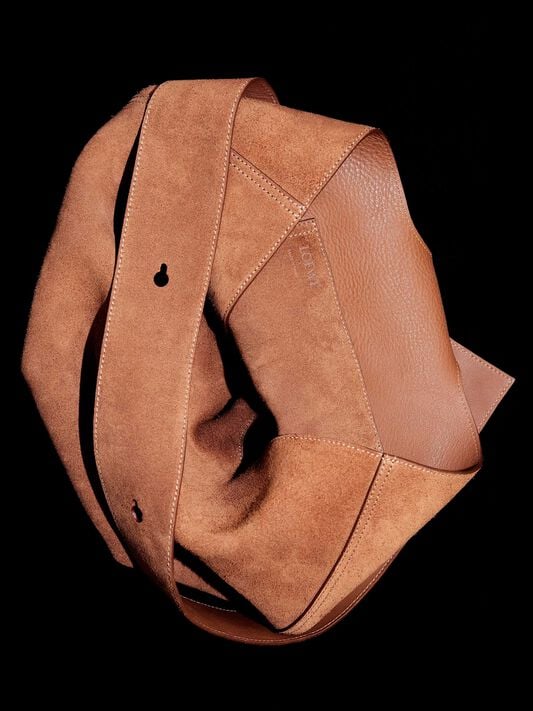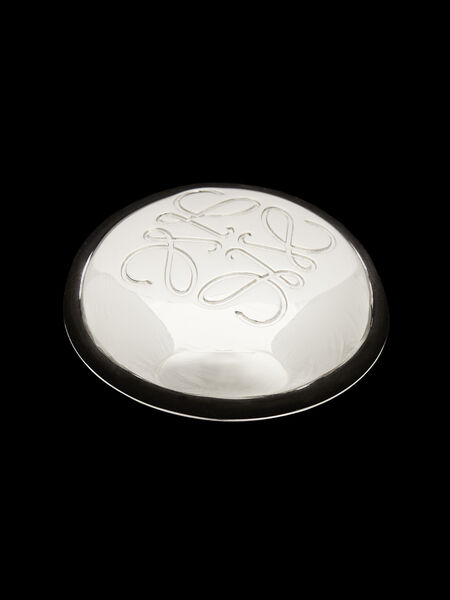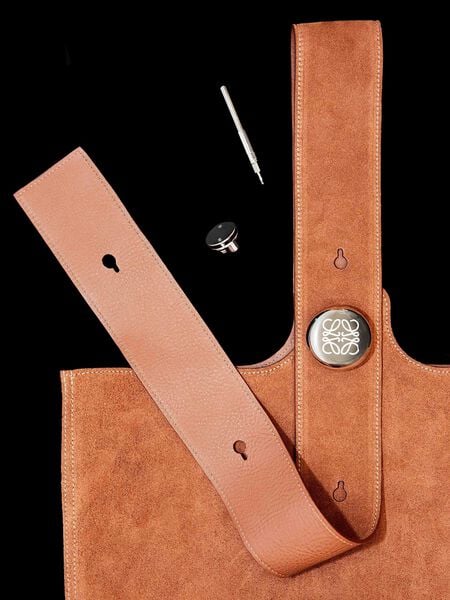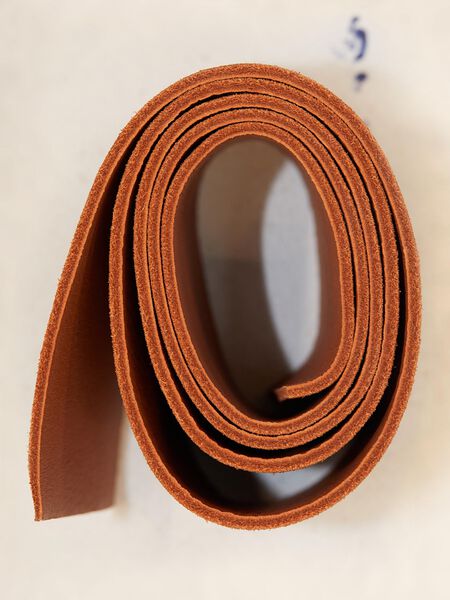 The straightforward becomes something not so straightforward, the subtle becomes bold. Apparent plainness deceives the eye, but it is twisted and turned in a cerebral palette of soft pastels, and solid blues, black, khakis. Be the first to know when the collection arrives.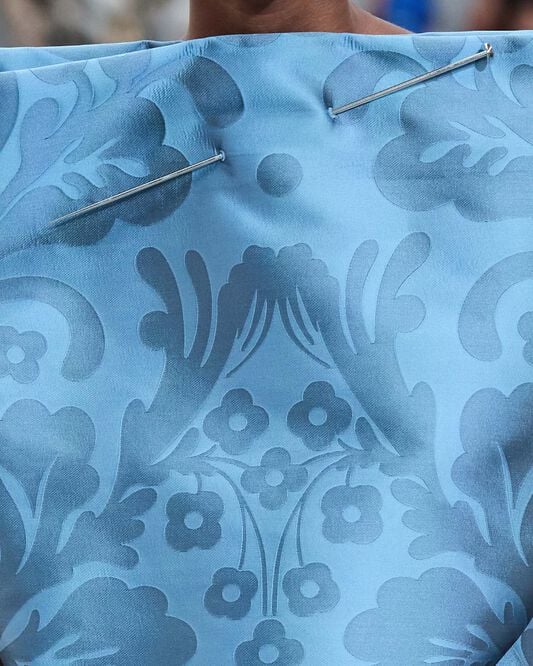 The power of the unexpected or surreal act. Tops like giant swatches of fabric, pins included. Accessories that become pieces of clothing. Legs are long, waists are high, busts get compact. Receive an alert when the collection is available.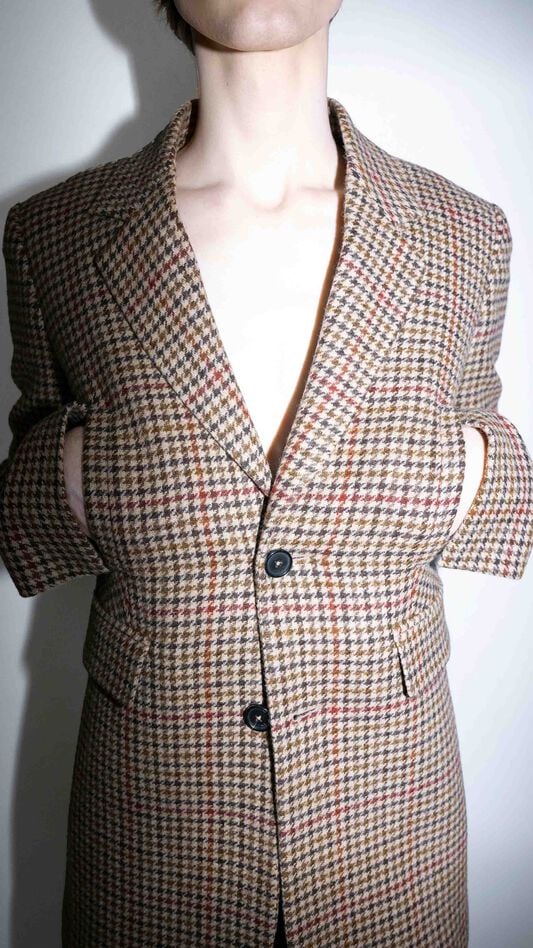 Behind the scenes, moments before and after the show.
Backstage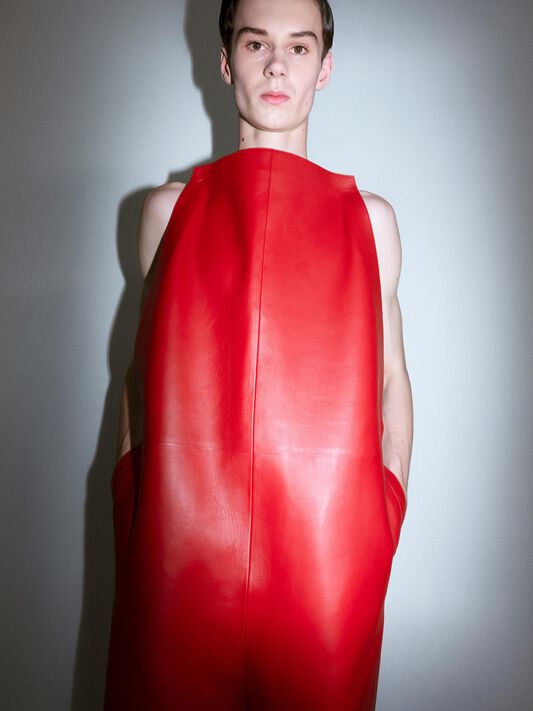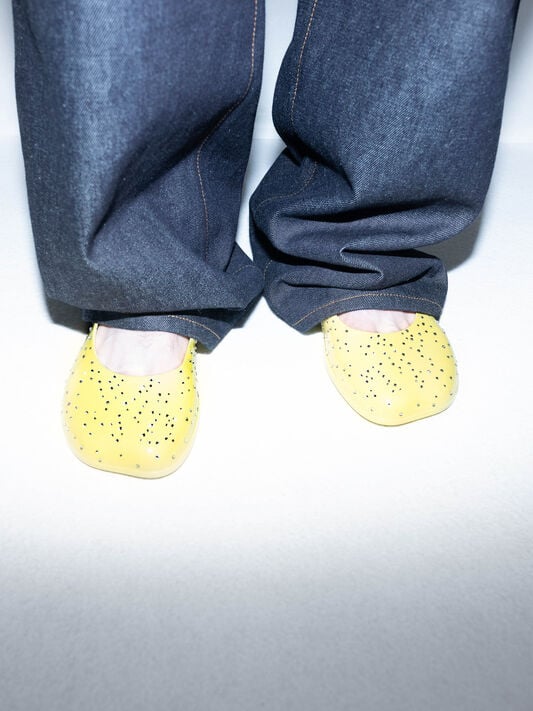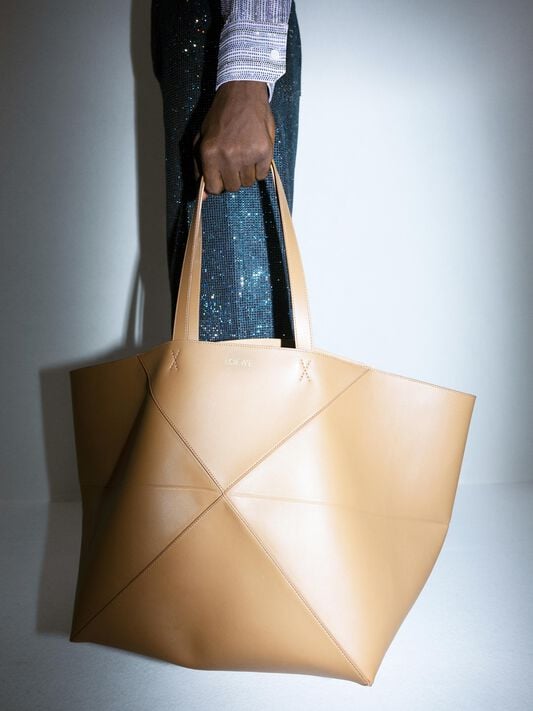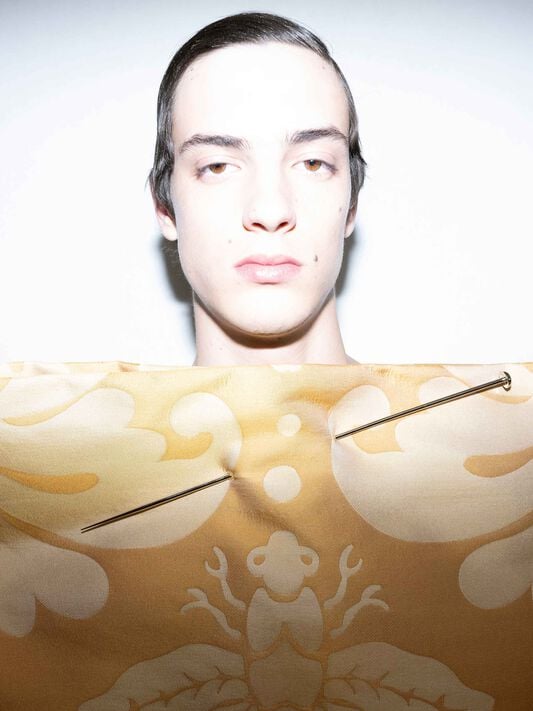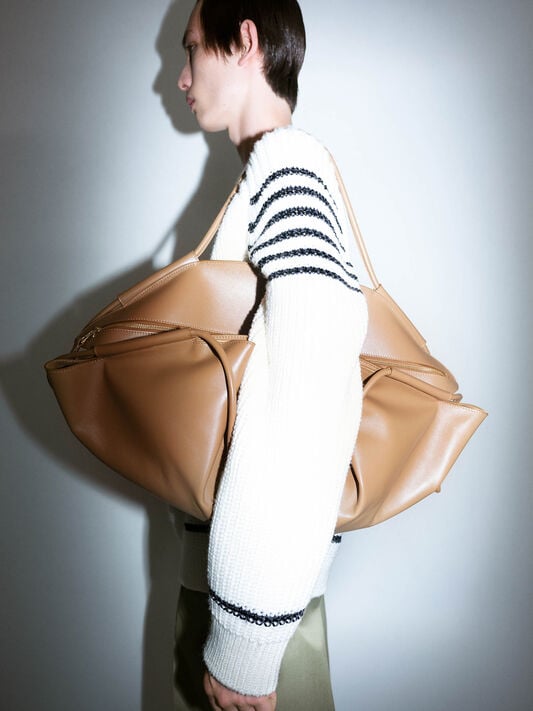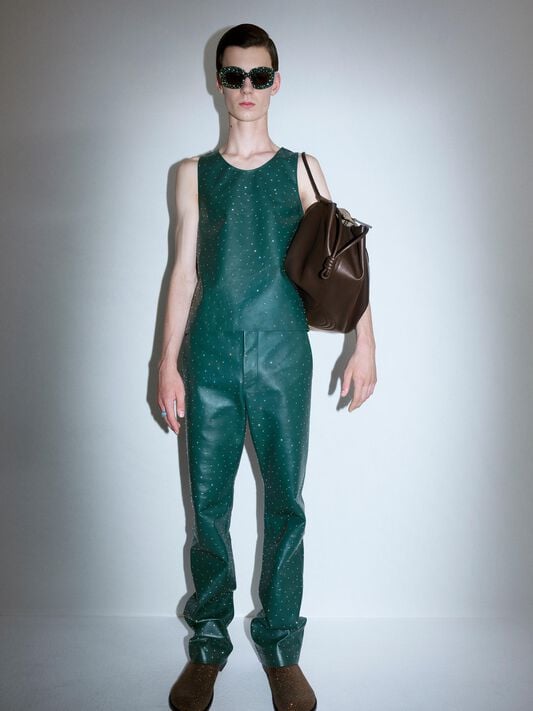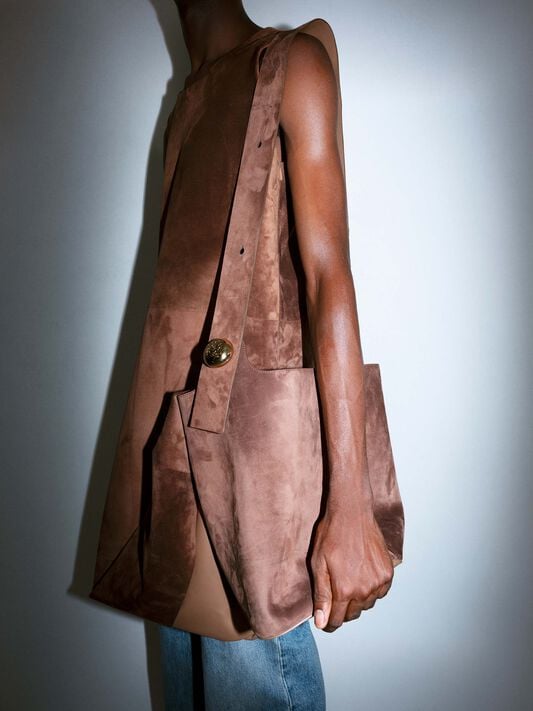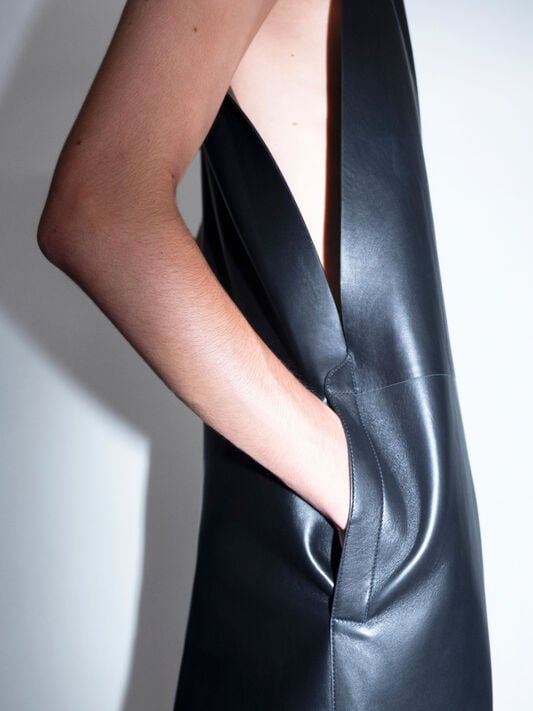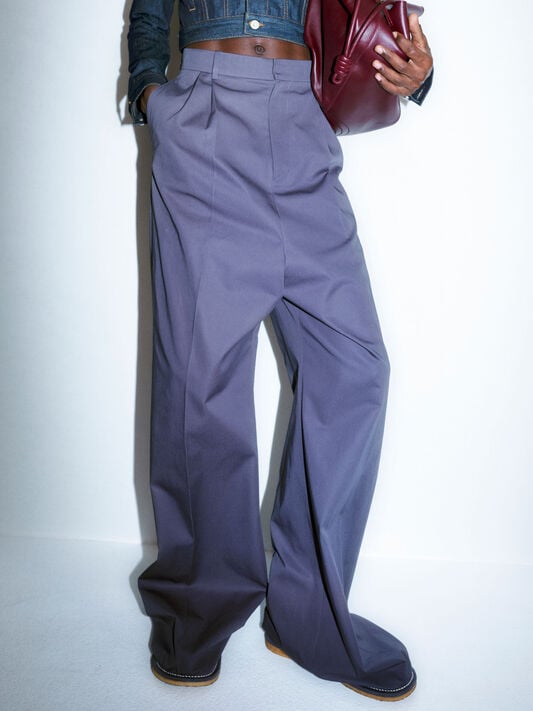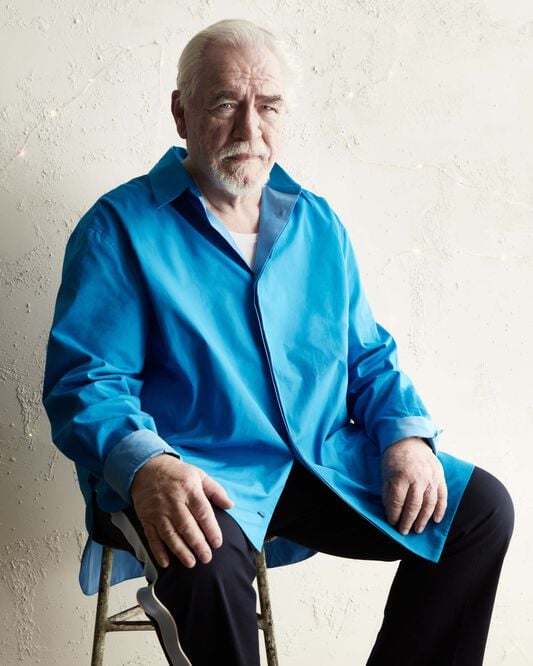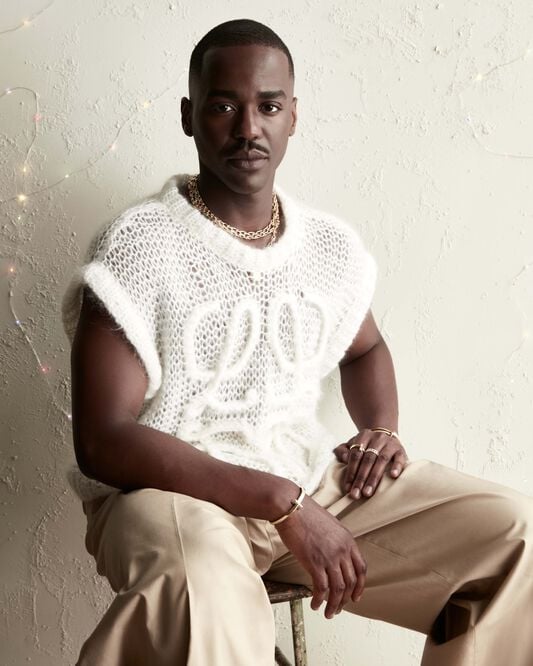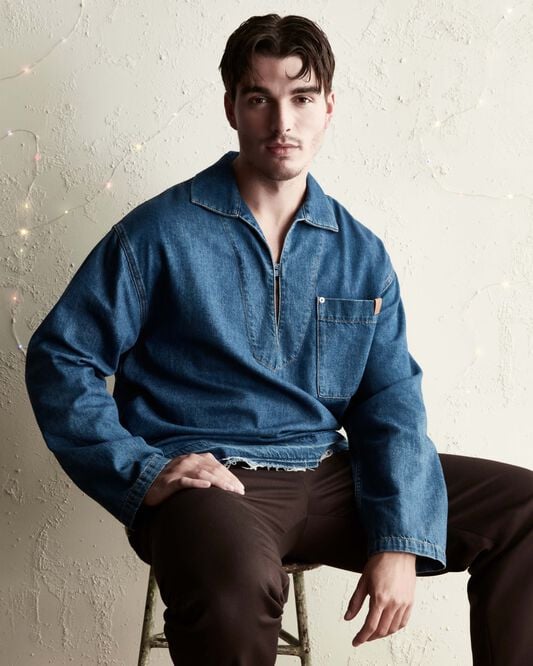 Guests included actors Brian Cox, Ncuti Gatwa, and Corey Mylchreest.
Lynda Benglis
Crescendo, 1983-1984/2014-2015, Bronze, Lynda Benglis
Bounty, Amber Waves, Fruited Plane, 2021, Bronze with black patina, Lynda Benglis
Knight Mer, 2007-2022, Bronze, Lynda Benglis
Phantom, 1971, Phosphorescent pigmented polyurethane foam, Lynda Benglis
Pink Lady (For Asha), 2013, Cast pigmented polyurethane, Lynda Benglis
© 2023 Lynda Benglis / Licensed by VAGA at Artists Rights Society (ARS), NY.
Lynda Benglis: Water Sources video, courtesy of Storm King Art Center
© Adam Kaufman, producer. Thanks to Sarita Dubin, Nicole Root and Grace Roselli at the Lynda Benglis studio, Pace Gallery, New York, NY, Jeffrey Spring at Modern Art Foundry, New York, NY and Walla Walla Foundry, Walla Walla, WA.