POESÍA eres tú
The LOEWE Foundation and its International PoetryPrize marked their 30th anniversary in 2017. For the last three decades, the LOEWE Foundation has collated the best poetry in Spanish, which was commemorated with 'POESIA eres tu', a documentary produced by the Foundation that will be released on National Poetry Day.
The film casts an all-encompassing gaze at a genre in constant evolution, to which the LOEWE FOUNDATION has paid tribute since 1988.
Winner of the 35th LOEWE Poetry prize
A poet and student of foreign languages at Universidad Central de las Villas de Cuba, Perez was born in Cuba in 1999. In 2022 he won the Prize with his book Las sílabas y el cuerpo. The Jury described it as a unitary and rhythmic book, a poem in parts, with great expressive fluency and a will to innovate: a book of carnal love, almost obsessive, that delves into the sexual life of words.
Sign up to receive information about the LOEWE Foundation Poetry Prize
Be the first to know about Poetry Prize news & updates.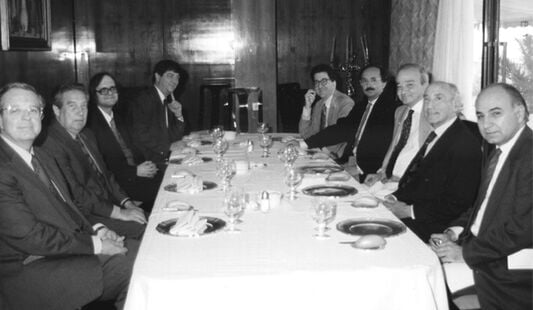 History of the LOEWE Poetry Prize
An accolade awarded on a yearly basis, the LOEWE FOUNDATION International Poetry Prize was established in 1988 by the foundation's president at the time, Enrique Loewe, together with the poet Luis Antonio de Villena and the editor Jesús Visor.
In the thirty-six years since it was first established, the judges have recognised some of the most outstanding poets in the Spanish-speaking world.
Discover art and LOEWE
Our cultural activity never stands still, whether it's an exhibition by the LOEWE FOUNDATION or an artist-inspired capsule collection.