Small Heel Pouch In Soft Calfskin
Details
https://www.loewe.com/int/en/hidden_master/small-heel-pouch-in-soft-calfskin/0010445716.html
This piece is included in our Paula's Ibiza donation initiative. 40 euros for every product sold will go to educational projects for children affected by COVID-19 between April and August 2020 in LOEWE stores and on loewe.com. Learn more here
Description
A compact neon Heel pouch in soft calfskin, with a canvas strap, flap closure, three credit card slots beneath that and a small internal compartment lined in leather.
- Small leather heel pouch with canvas strap
- Flap closure and three credit card slit pockets
- Leather lining
- Interior embossed LOEWE logo
Details
Color: Neon Orange

Material:

Soft Calf

Measures:

12.5X11.5X2 cm

Weight:

0.149 kg

Strap length:

114.5 cm
Line:

Heel

Model ID: C661T14X02
CIL: 0010445716
Made in: Spain
Color: Neon Orange

Line:

Heel

Material:

Soft Calf

Model ID: C661T14X02
CIL: 0010445716

Measures:

12.5X11.5X2 cm

Made in: Spain

Weight:

0.149 kg

Strap length:

114.5 cm
FREE Shipping
Asia, Oceania, Middle East: 1-7 business days
America: 1-5 business days
Africa: 2-6 business days
Please note orders and returns might suffer delays due to the current situation. We apologize for the inconveniences caused.
GIFT PACKAGING
All purchases made at loewe.com are gift wrapped in our extraordinary packaging. The items will come protected by a cotton cover and are placed in our signature smokey white gift box. For privacy, delivery box has no branding detail.
Ready to wear large pieces are prepared in an specific box including the LOEWE canvas bag and hanger when necessary.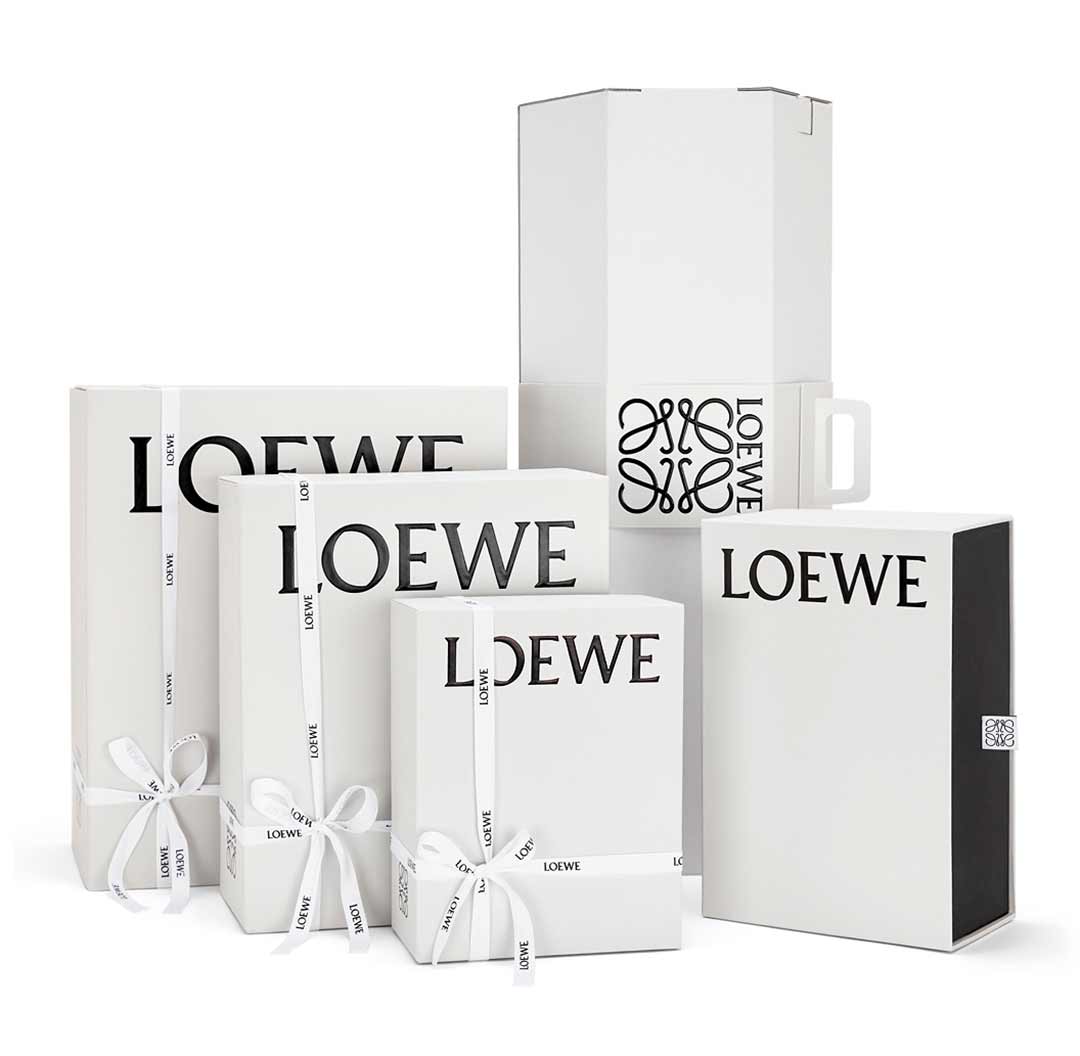 FREE ONLINE RETURNS
The return period has been extended. All orders placed after March 14th can be returned 14 days after the state of emergency ends.
CLICK & COLLECT
Click & Collect
We offer the possibility to pick up your loewe.com order in the selected store of your choice rather than have it sent as a delivery. This service is always complimentary. You will receive an email confirmation when your order is ready to be collected from the store.
Please visit the selected store within 15 days after this email is sent to collect your order.
Care Guide
Your item will maintain all its qualities if it is not directly exposed to sources of light and heat; also if it is kept protected with silk coated paper.
Avoid contact with water, oils, perfumes or cosmetics.
Always follow care instructions described on the label.
We invite you to visit one of our stores, where we will be glad to offer our help!
Small Heel Pouch In Soft Calfskin