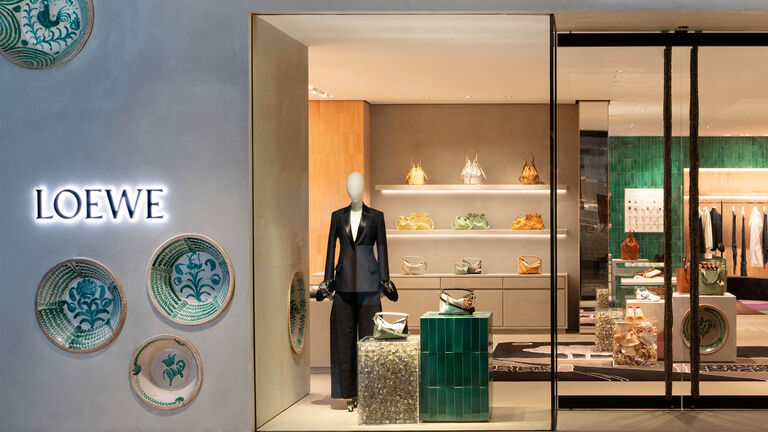 LOEWE South Coast Plaza
LOEWE South Coast Plaza is now open, showcasing our latest collections alongside art and design across a 140-square-metre space in California's most prestigious mall.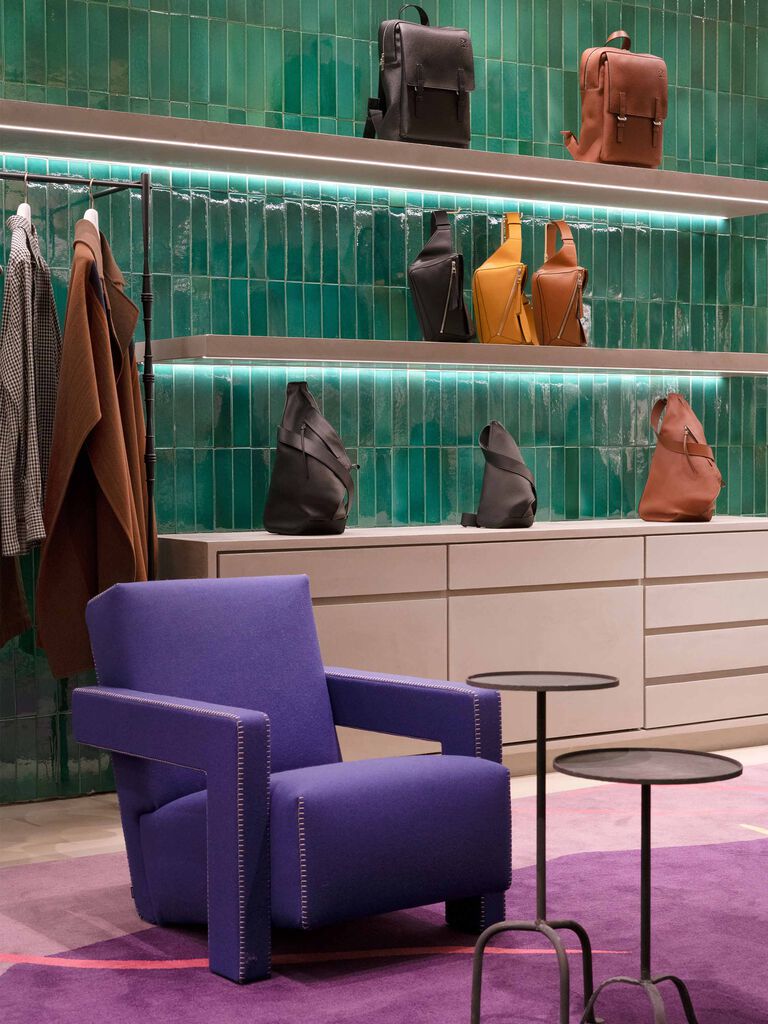 The space
An intimate environment on a grand scale, the 140-square-metre space in Costa Mesa includes walls embedded with lebrillos – traditional Spanish ceramic bowls – and lined with 'hydraulic' tiles handmade in Mallorca, offering a warm contrast to the concrete façade, sleek display casements and floors.
Art collection
The art installed at LOEWE South Coast Plaza represents our deep commitment to craft, featuring several artists who have a long-standing relationship with the house. They include Japanese master craftsman Hafu Matsumoto whose bamboo and leather pieces are installed alongside work by Italian artist Giorgio Griffa and a series of debris sculptures by Japanese artist Yuji Agematsu. Furniture includes a specially commissioned burnt oak bench by LOEWE Craft Prize finalists Jim Partridge and Liz Walmsley and Utrecht armchairs by Dutch architect and designer Gerrit Reitveld.
Address
3335 Bristol St Suite 1423
Costa Mesa, CA, 92626-1805
Opening times
Monday-Saturday: 11h - 19h
Sunday: 11h - 19h