Our new home in the heart of London
Our London flagship is located in a three-story heritage property on one of the city´s most recognizable streets in Mayfair. Set inside a Grade II listed building at 41-42 New Bond Street and designed by creative director Jonathan Anderson, CASA LOEWE London has a sweeping spiral staircase that makes a sculptural statement, a cylindrical panoramic lift with brass detailing, and a dedicated pop-up space where we exhibit capsule collections and art projects. All of this is set against a neutral backdrop of cast concrete walls, wood panelling and poured concrete floors. The deliberately domestic nature of the interior creates a sympathetic context for the diverse art collection that ranges from historical to contemporary and across visual art, craft and design.
Address:
41-42 New Bond Street LONDON W1S 2SQ
Opening Times:
Mon - Fri 11:00 - 18:30
Sunday 12:00 - 18:00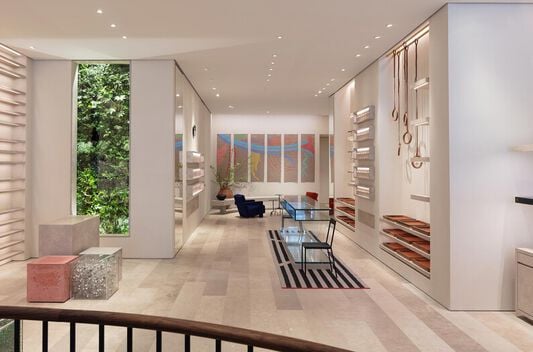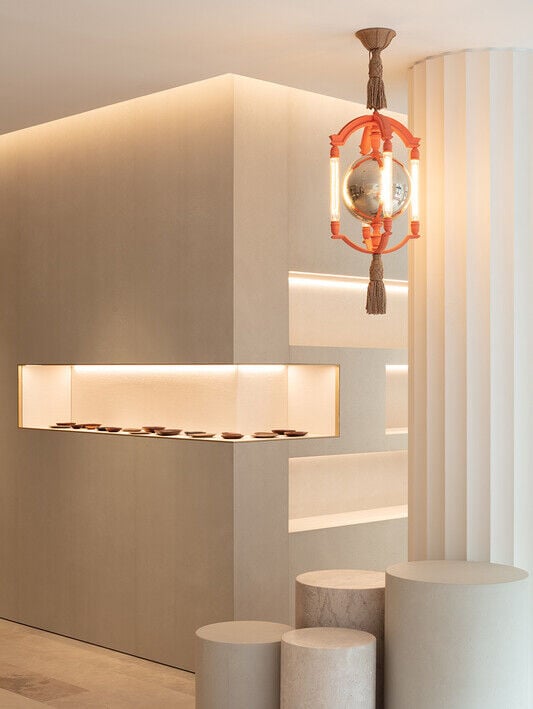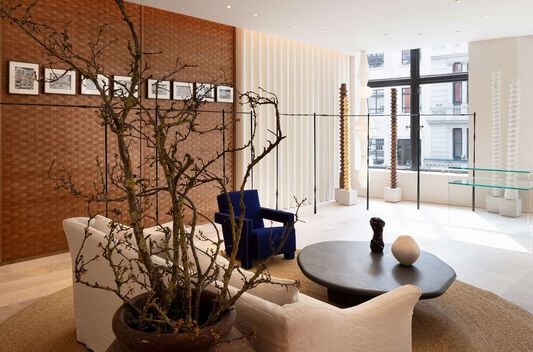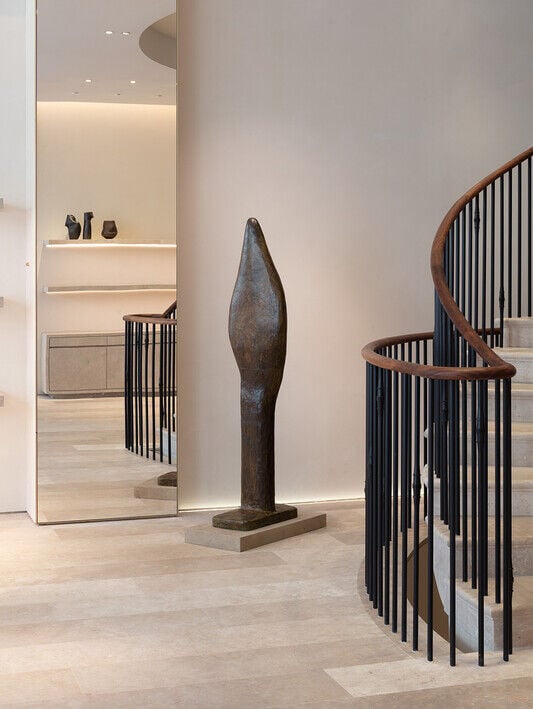 CASA LOEWE store concept
CASA LOEWE is the foundational concept for our flagship stores. Denoting a place of luxury, intimacy and culture, CASA LOEWE evokes the home of a collector, where our products are interspersed with pieces of art, craft and design from our growing art collection. Since Fall Winter 2016, our seasonal presentations have been framed around the imagined changes in the collector's tastes and interests, and in turn, provide a starting point for the collections themselves.
The CASA LOEWE concept also ties naturally to the LOEWE FOUNDATION Craft Prize —a celebration of contemporary craft— and to the Chance Encounters series of exhibitions in Miami's LOEWE store.
Art Collection
Central to CASA LOEWE is the showcase of works from the LOEWE Collection —a growing anthology of art, craft and design built on principles of excellence, innovation and craftsmanship. From painting and sculpture to furniture and crafted objects, the collection reflects a fluid relationship between art forms that one might find in the domestic sphere — a space where fashion, art and design co-exist naturally.
The London store features work by a selection of internationally renowned artists, including three oak sculptures by Ernst Gamperl (winner of the LOEWE FOUNDATION Craft Prize in 2017) alongside 15 photographs by Alair Gomes, the 'Vulcano Table' by Anthea Hamilton, a long- standing LOEWE collaborator, William Turnbull's 1956 sculpture 'Idol 4' and Grayson Perry's 'Mum and Dad'. Each piece is carefully placed to add a sense of discovery as people move through the space.
Over time the pieces rotate, creating an ever-shifting series of installations and creative dynamics in the store, at once reflecting their immediate geographical context and their origins and cultural links to the rest of the world.