FW22 men's runway show
What is real today? The Fall Winter 2022 men's runway show presents a collection defined by illusion, displacement and the backlit glare of an alterned world, set against the ephemeral work of artists Joe McShea and Edgar Mosa.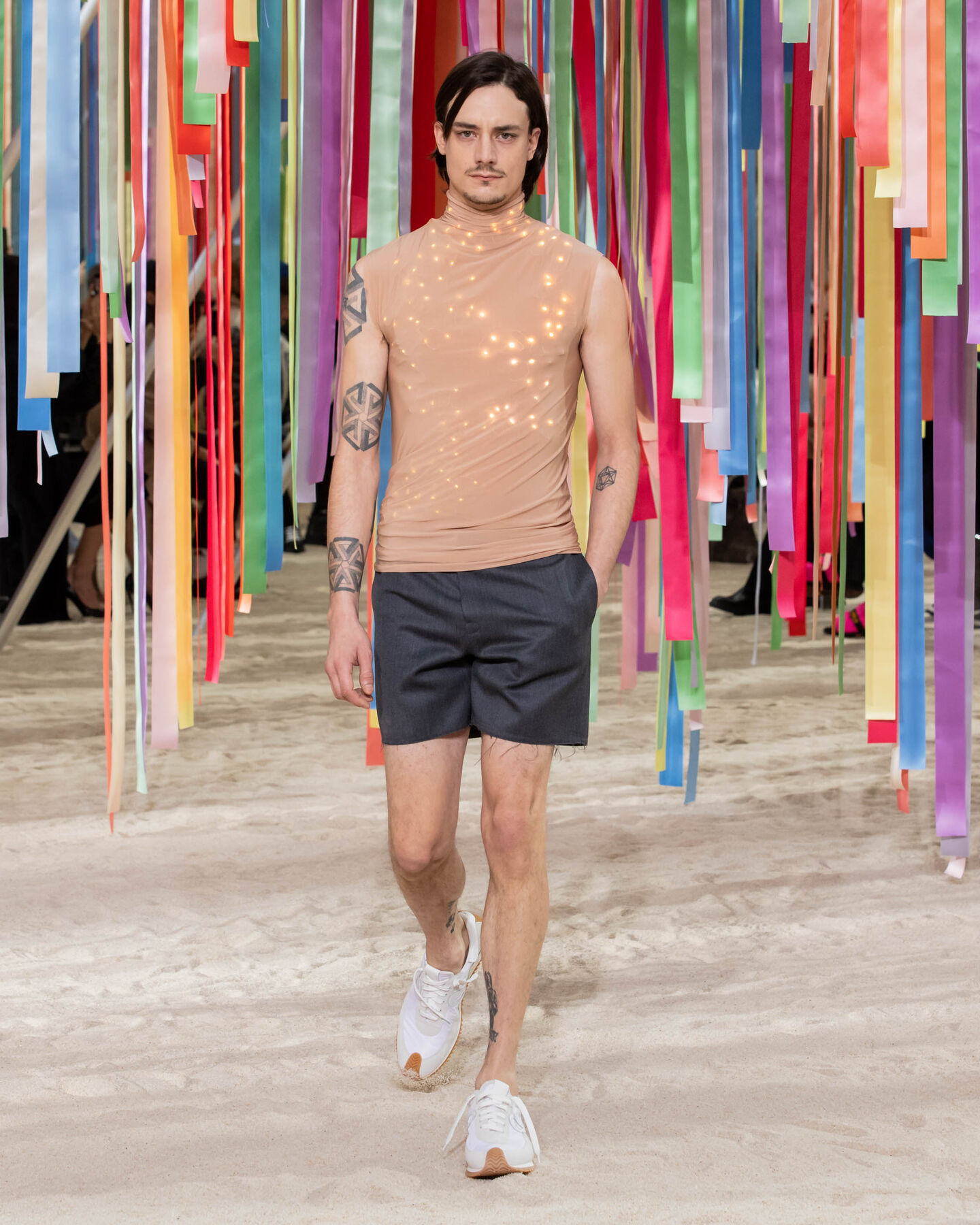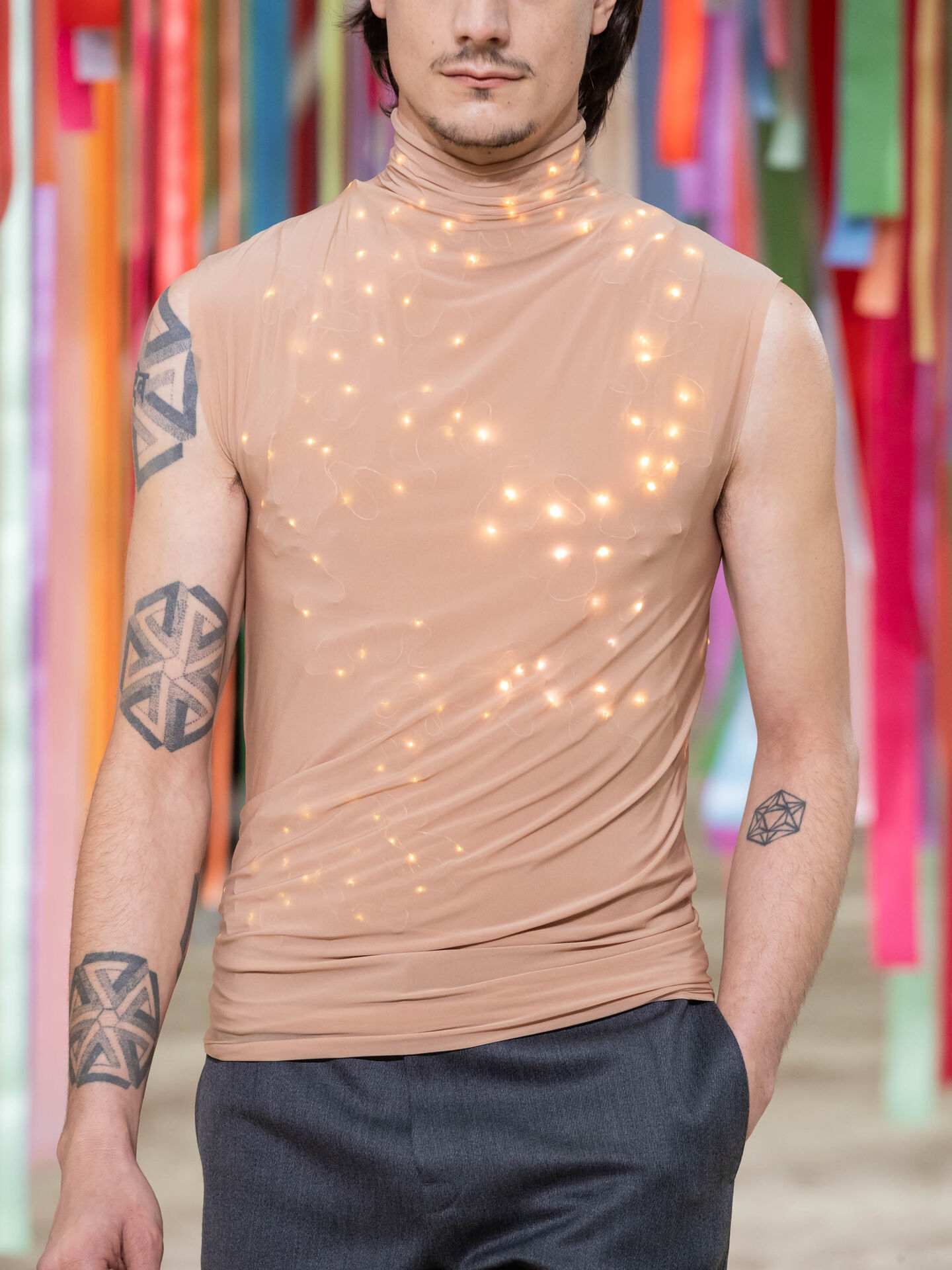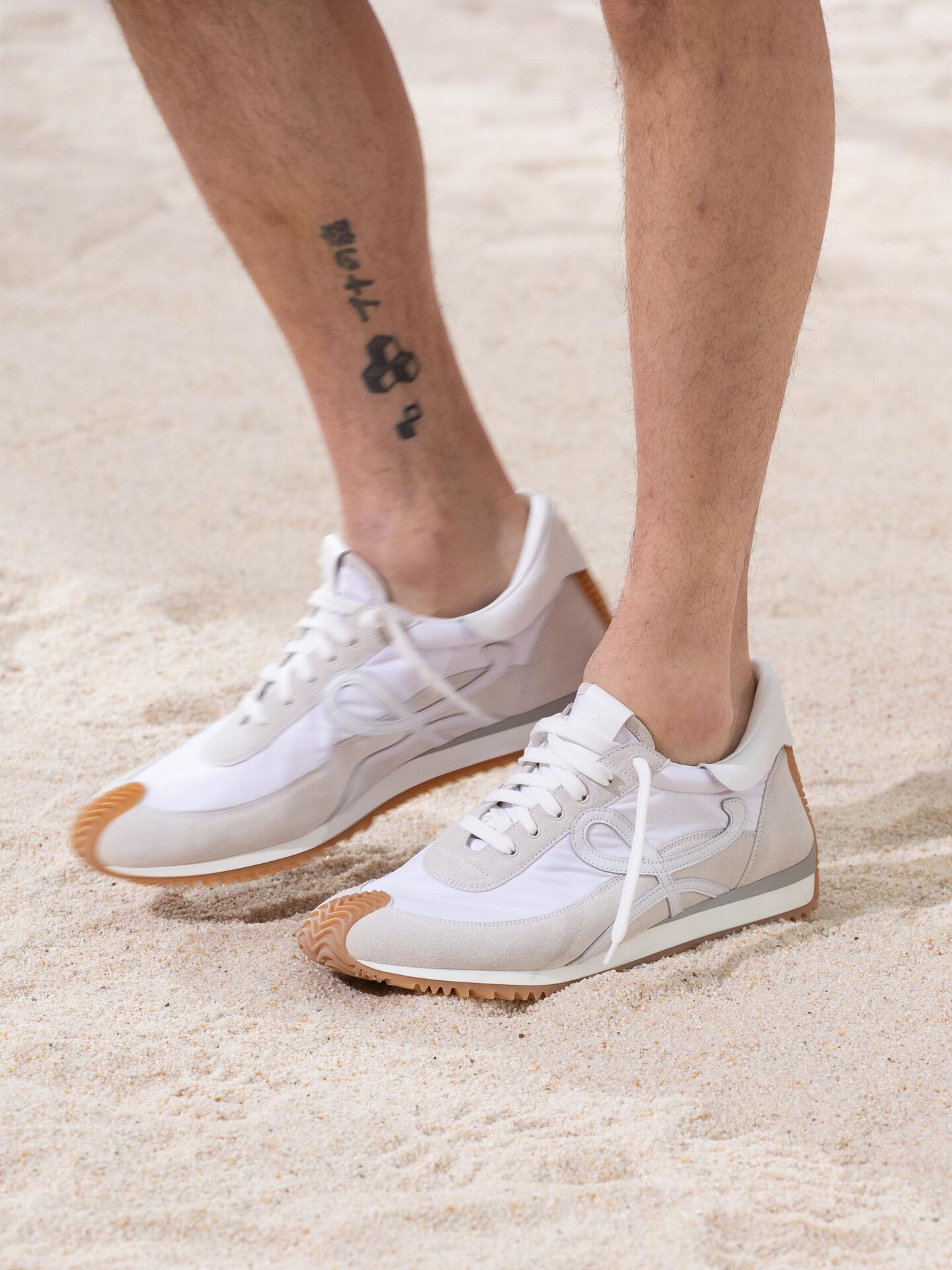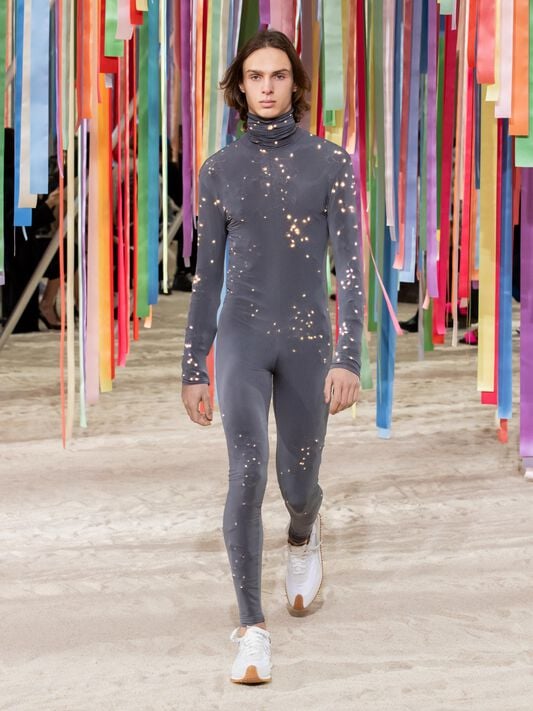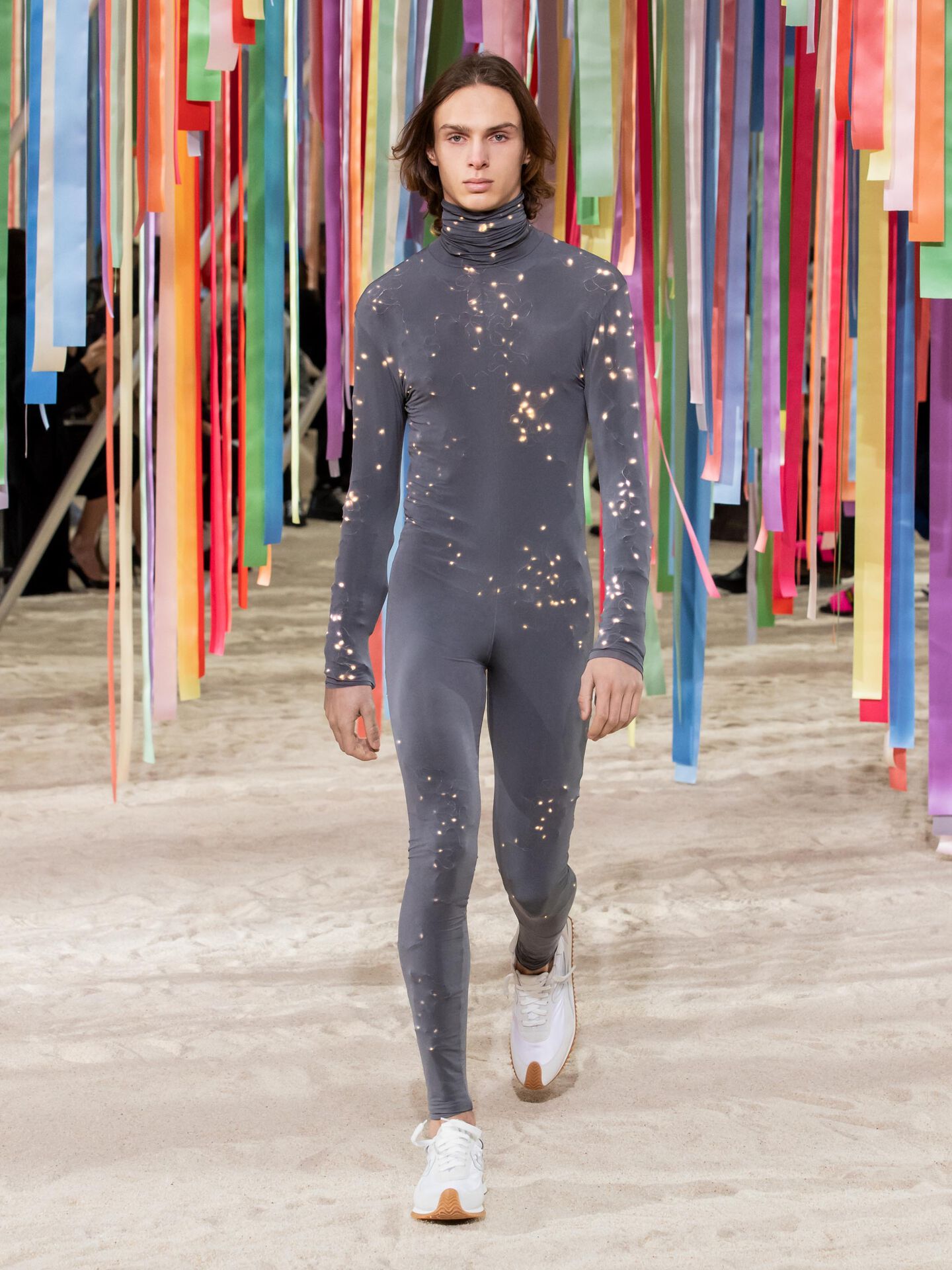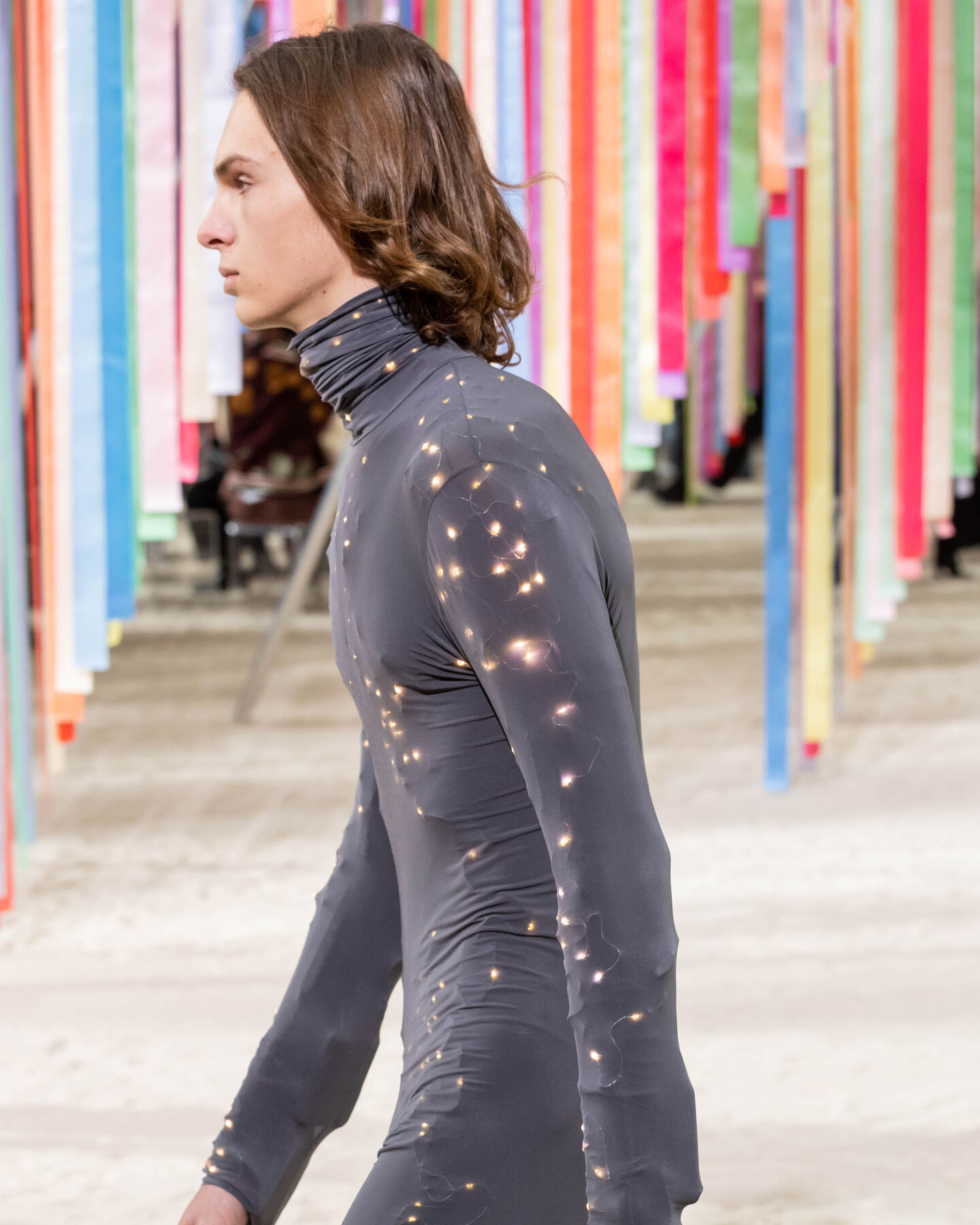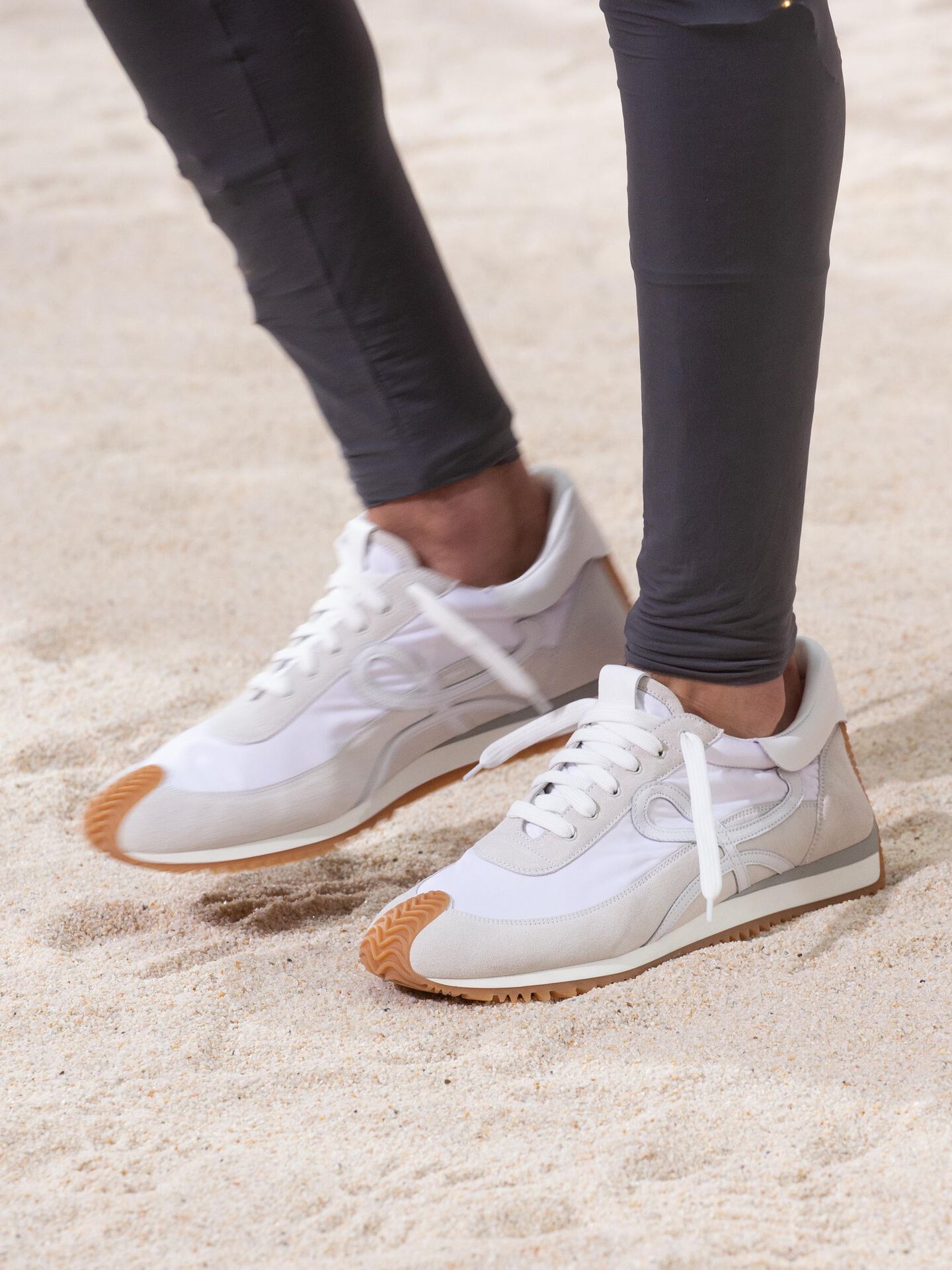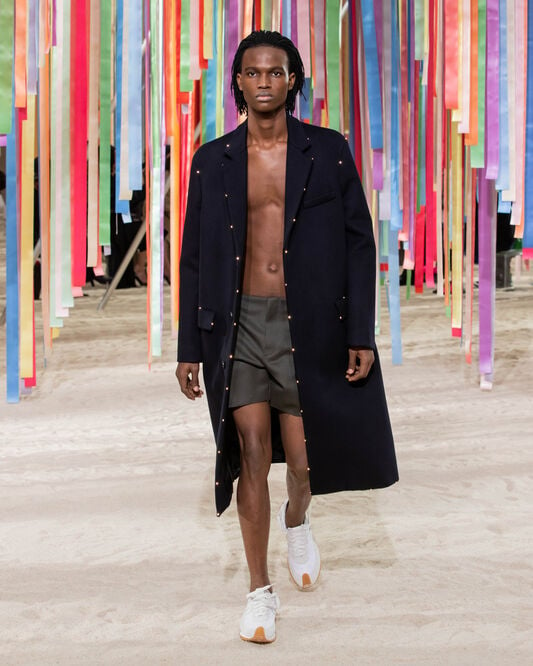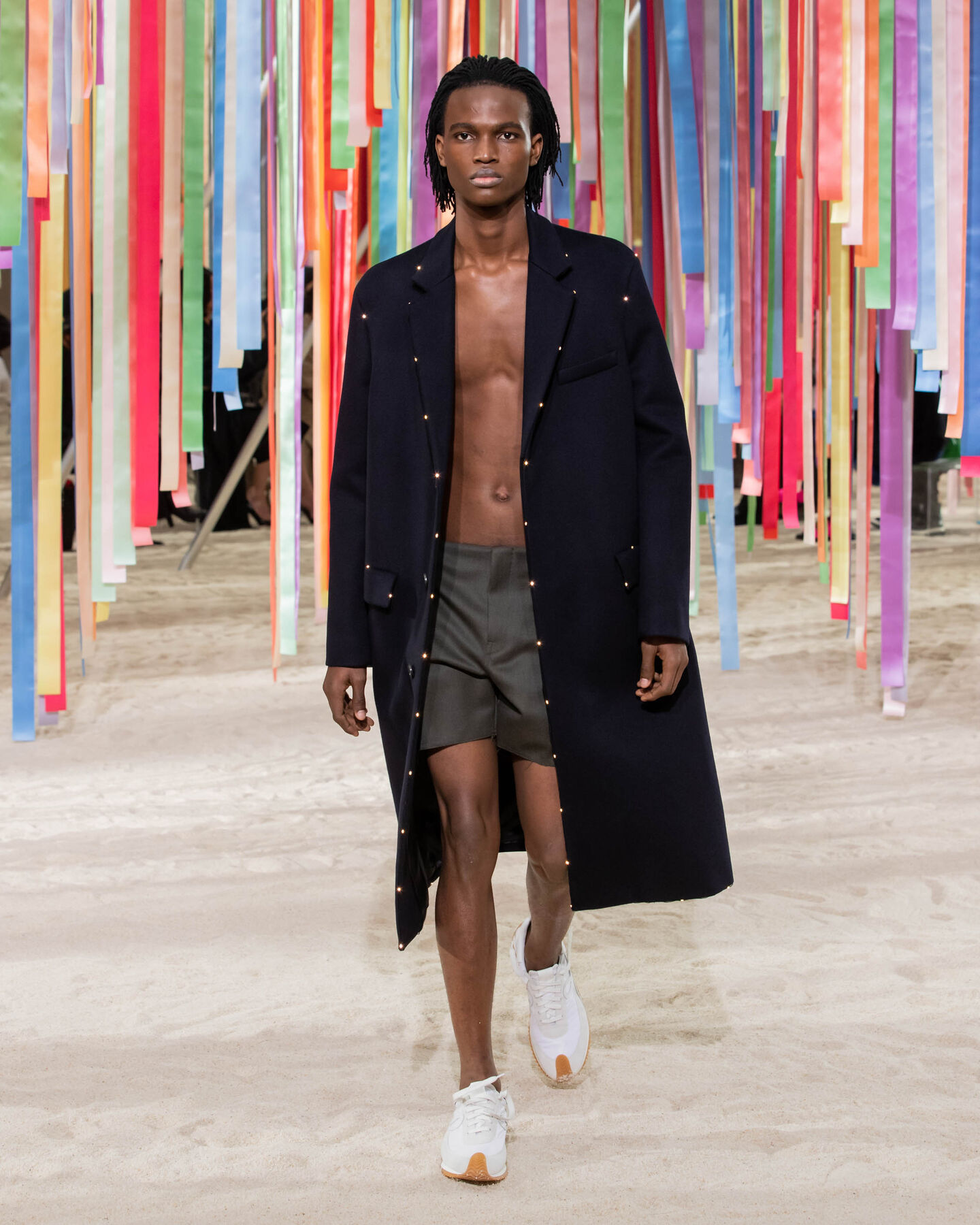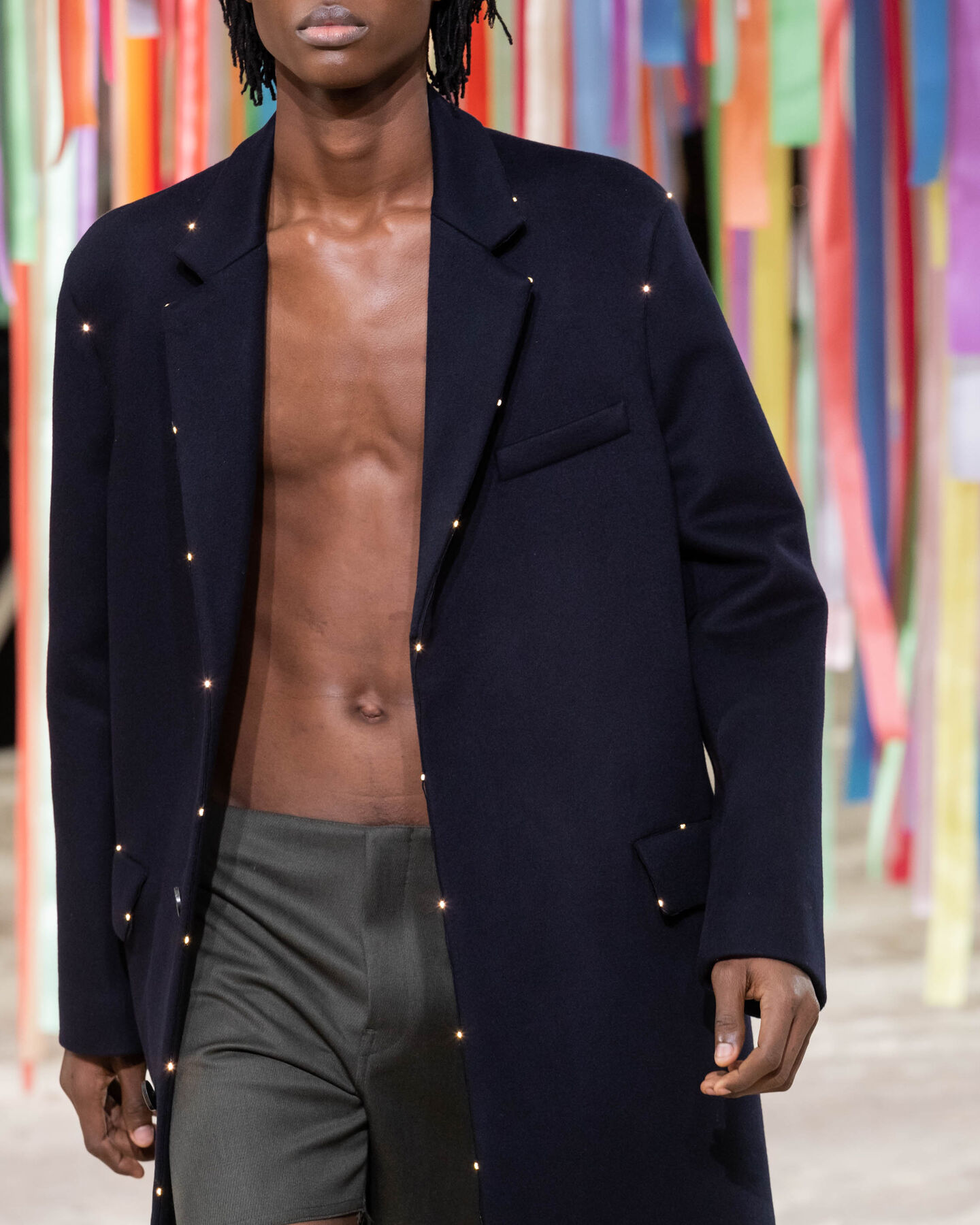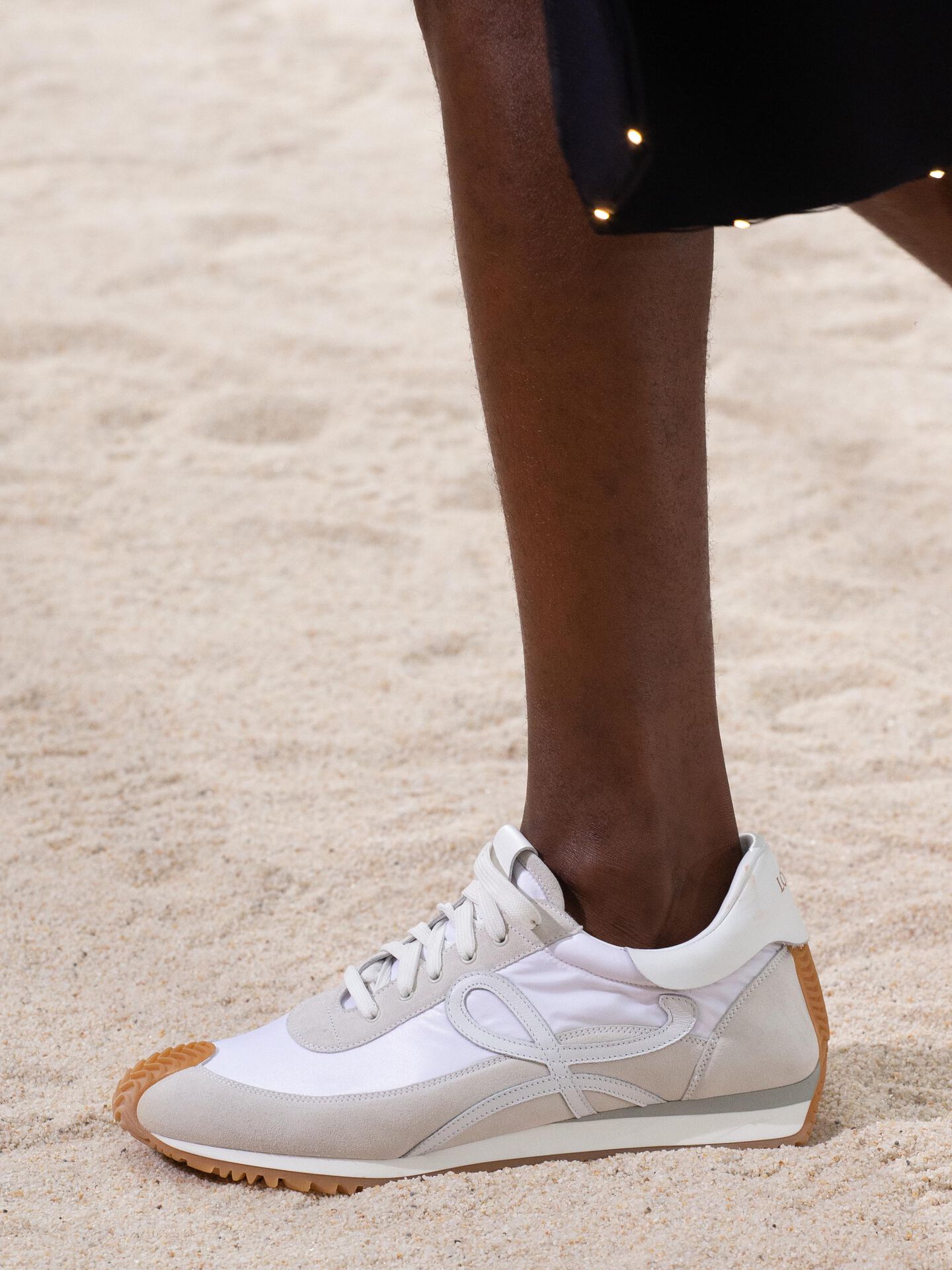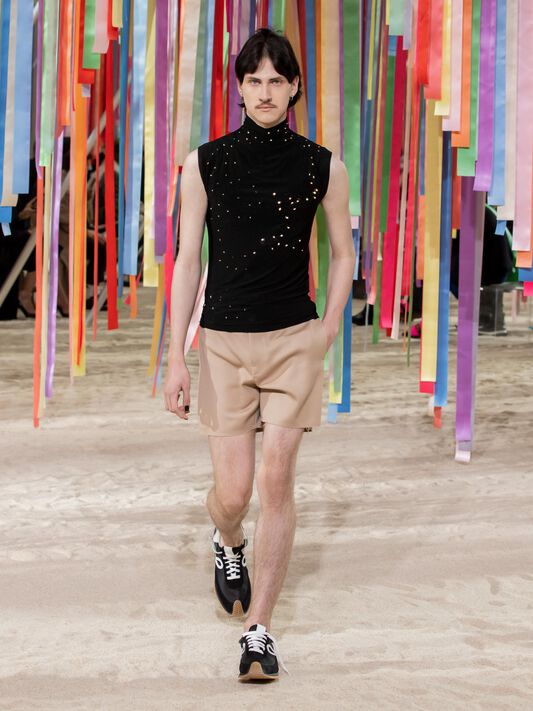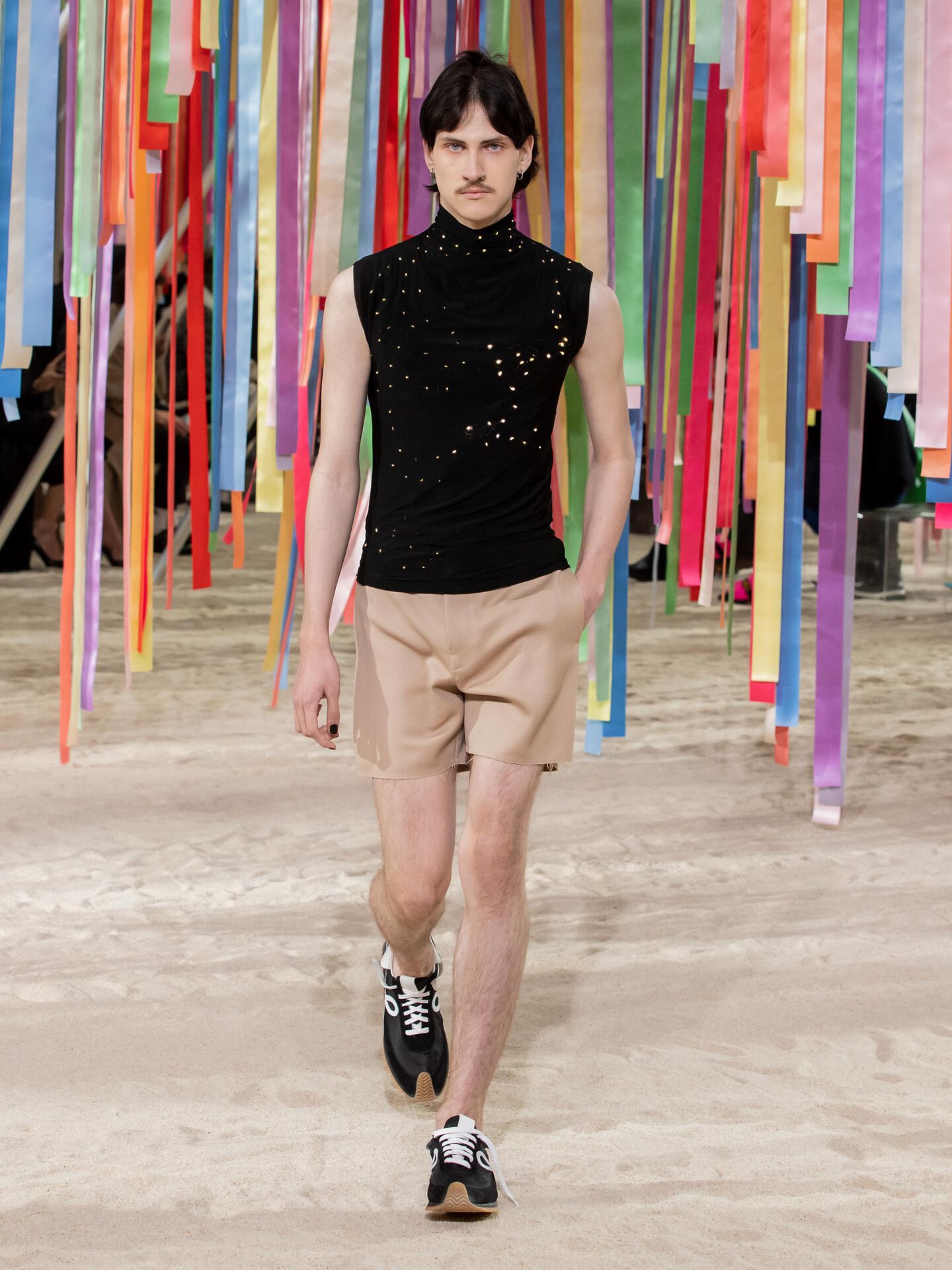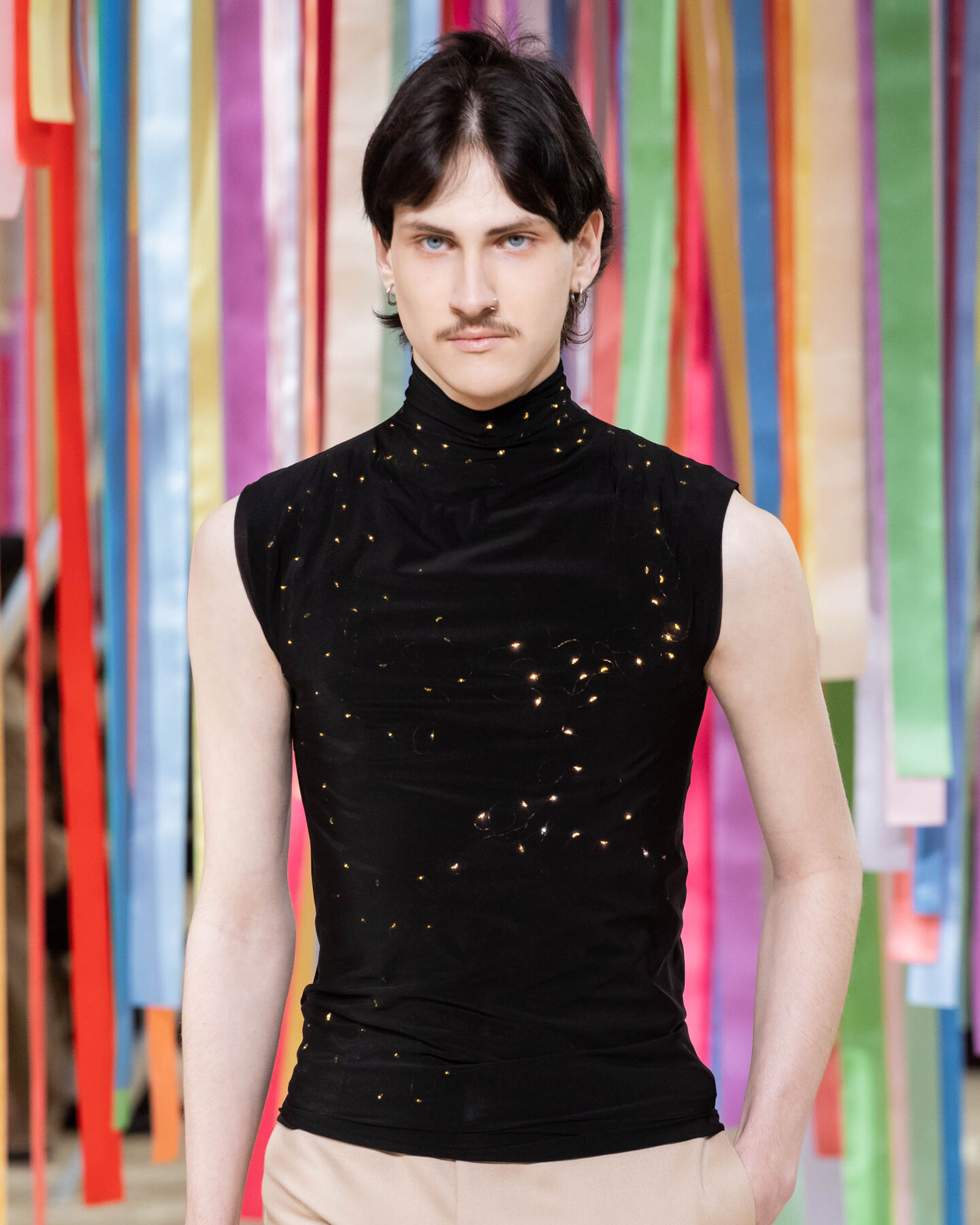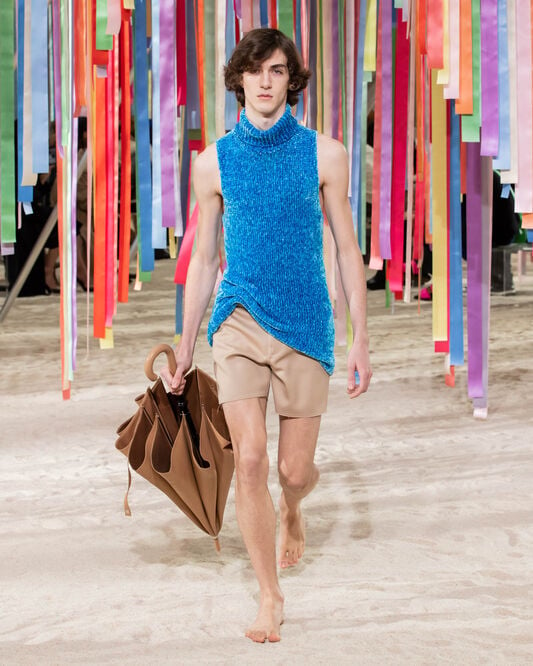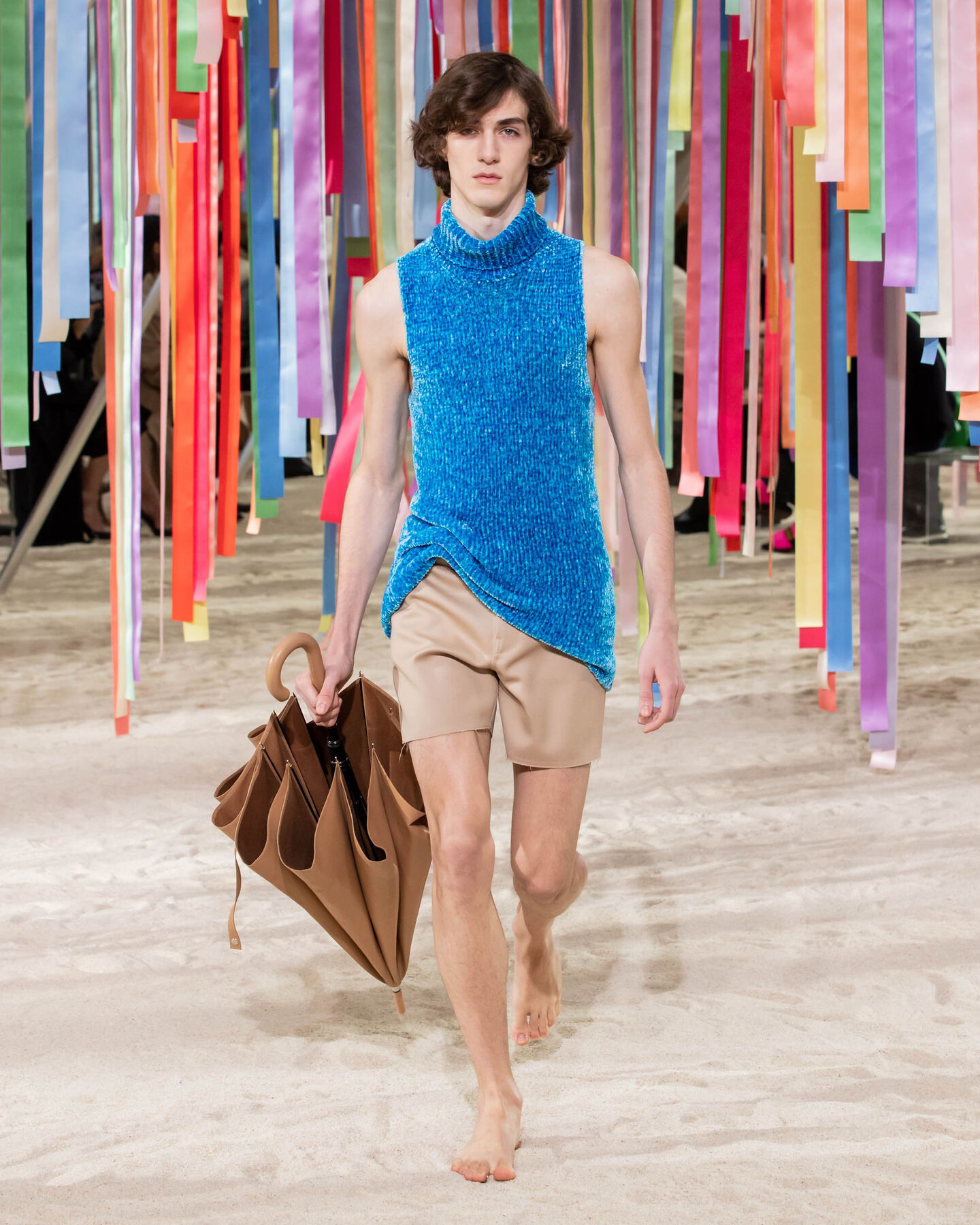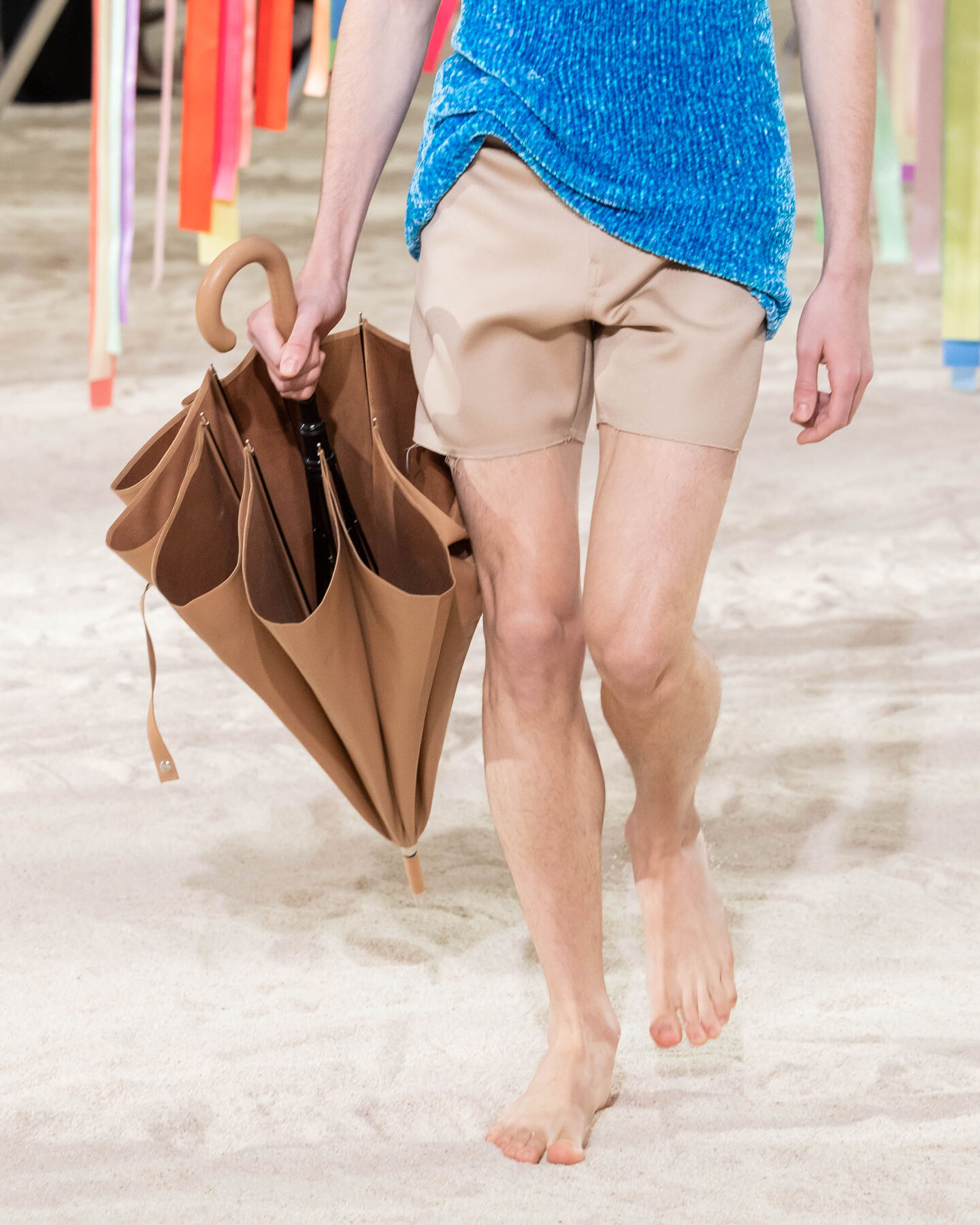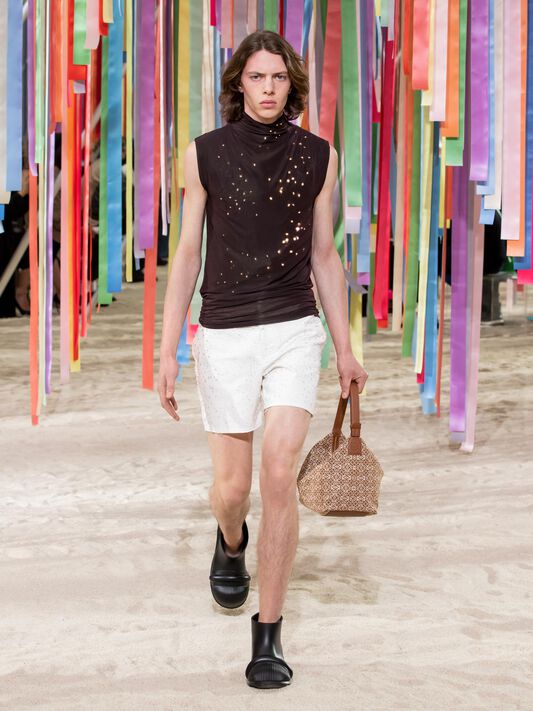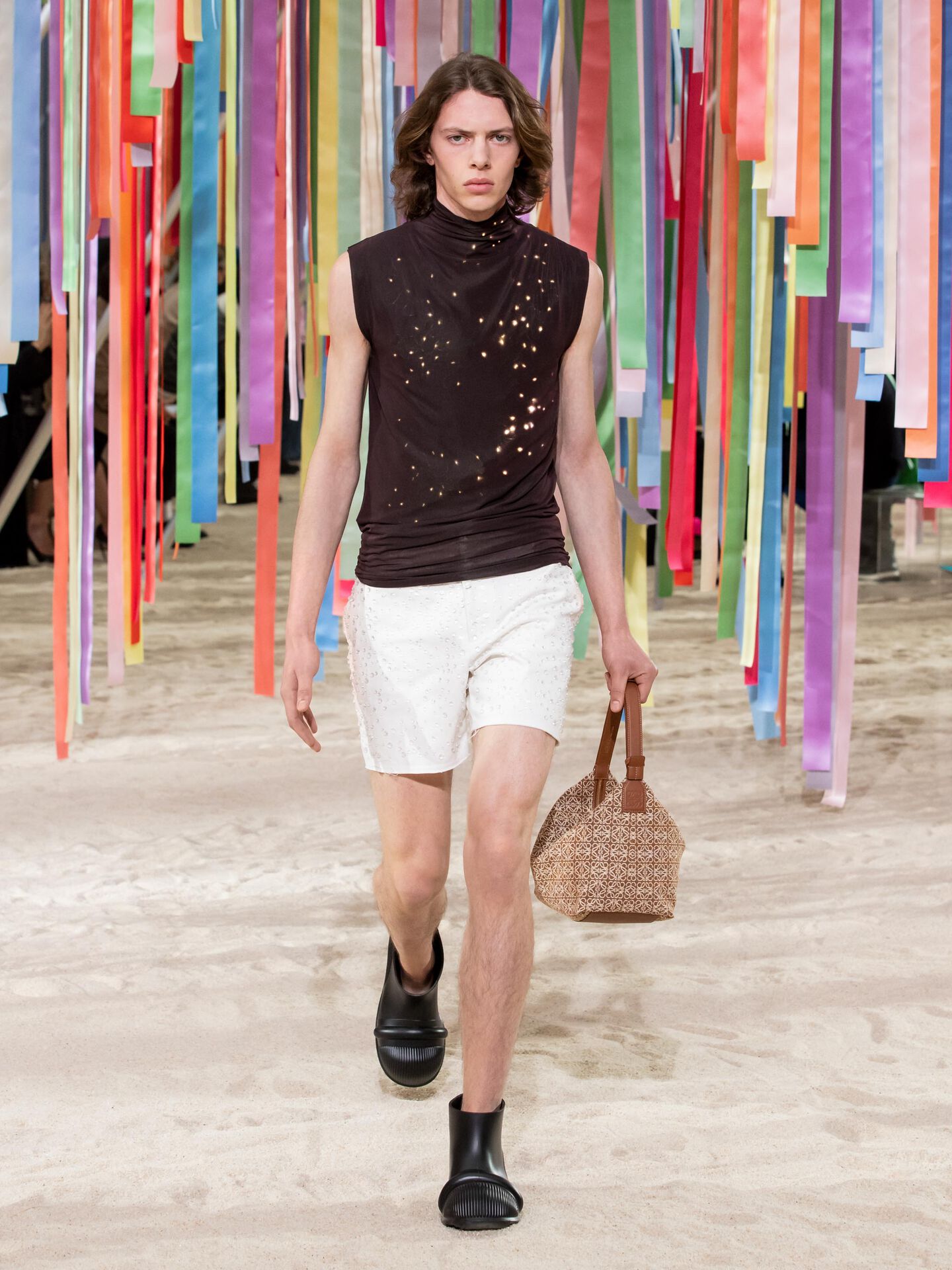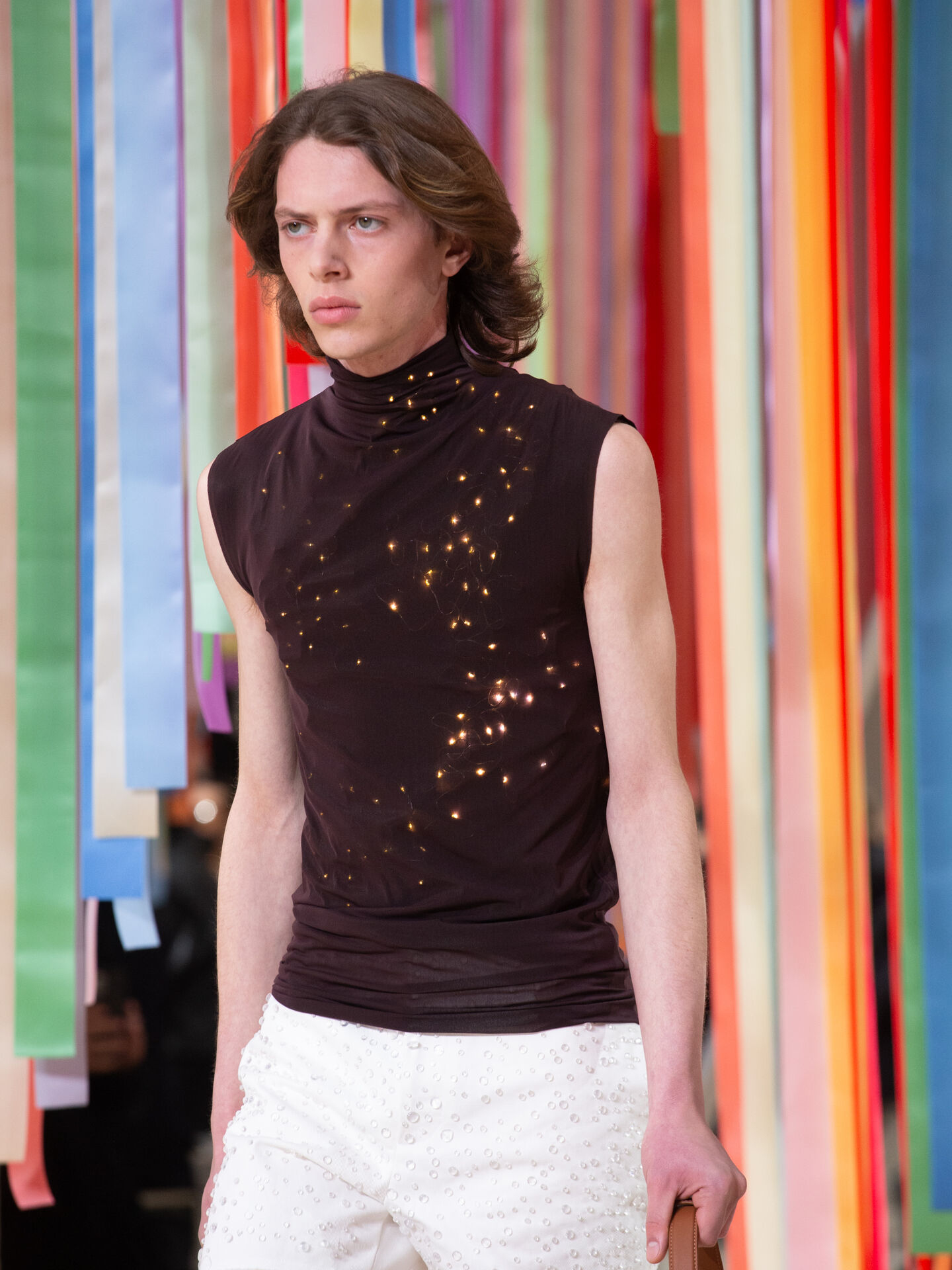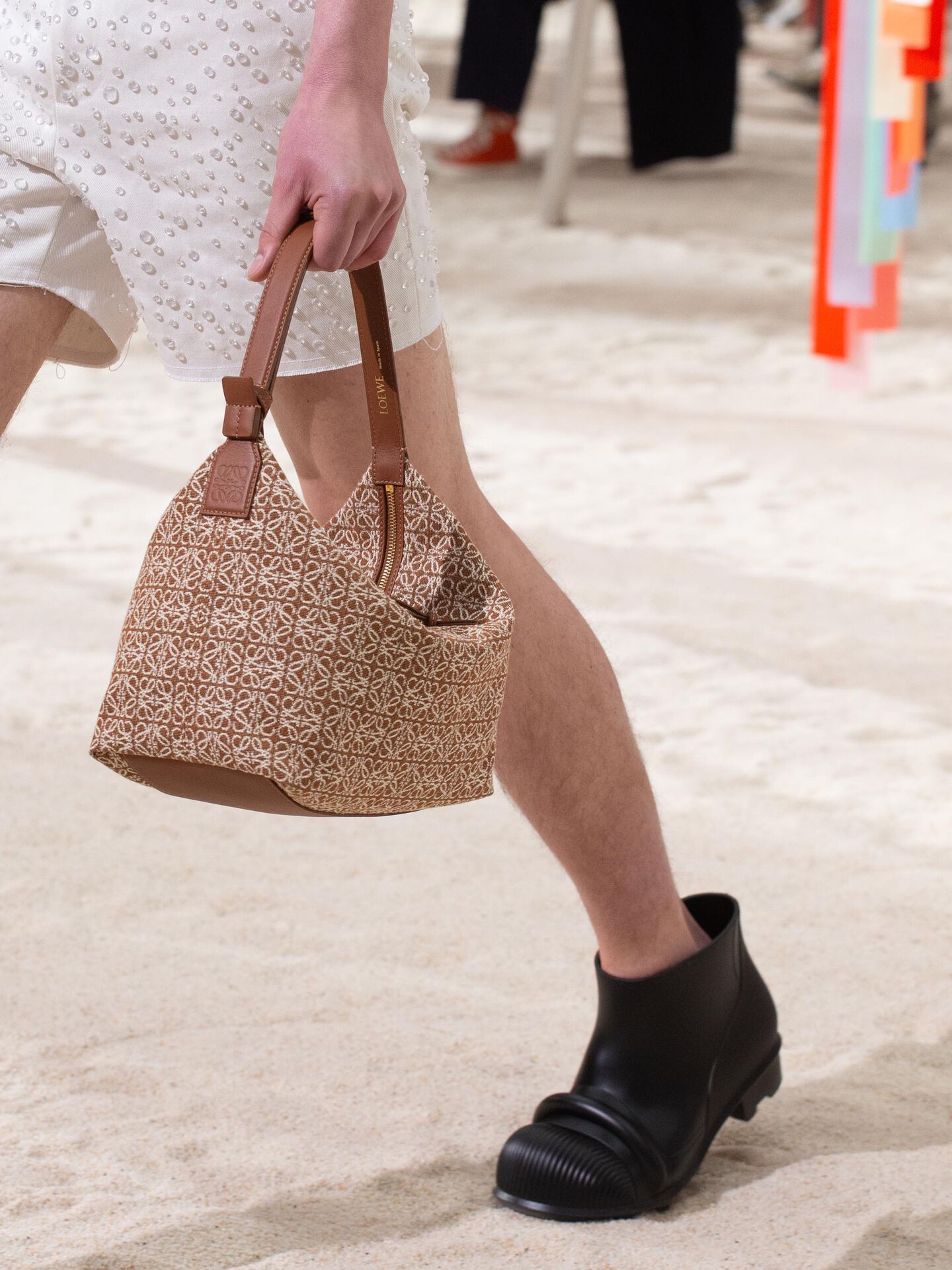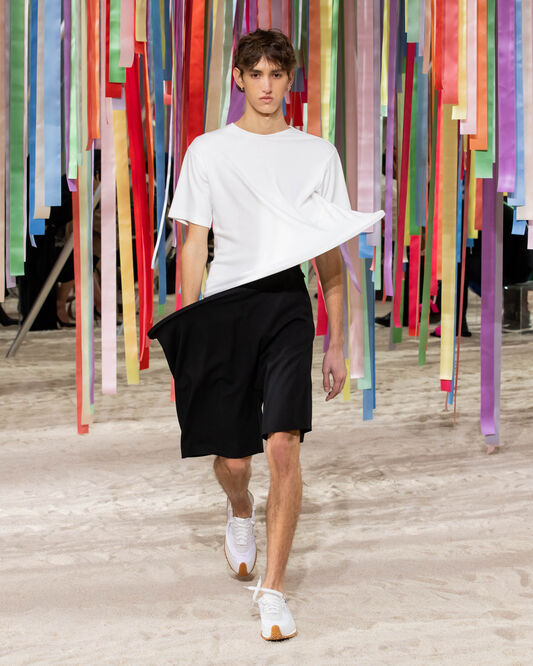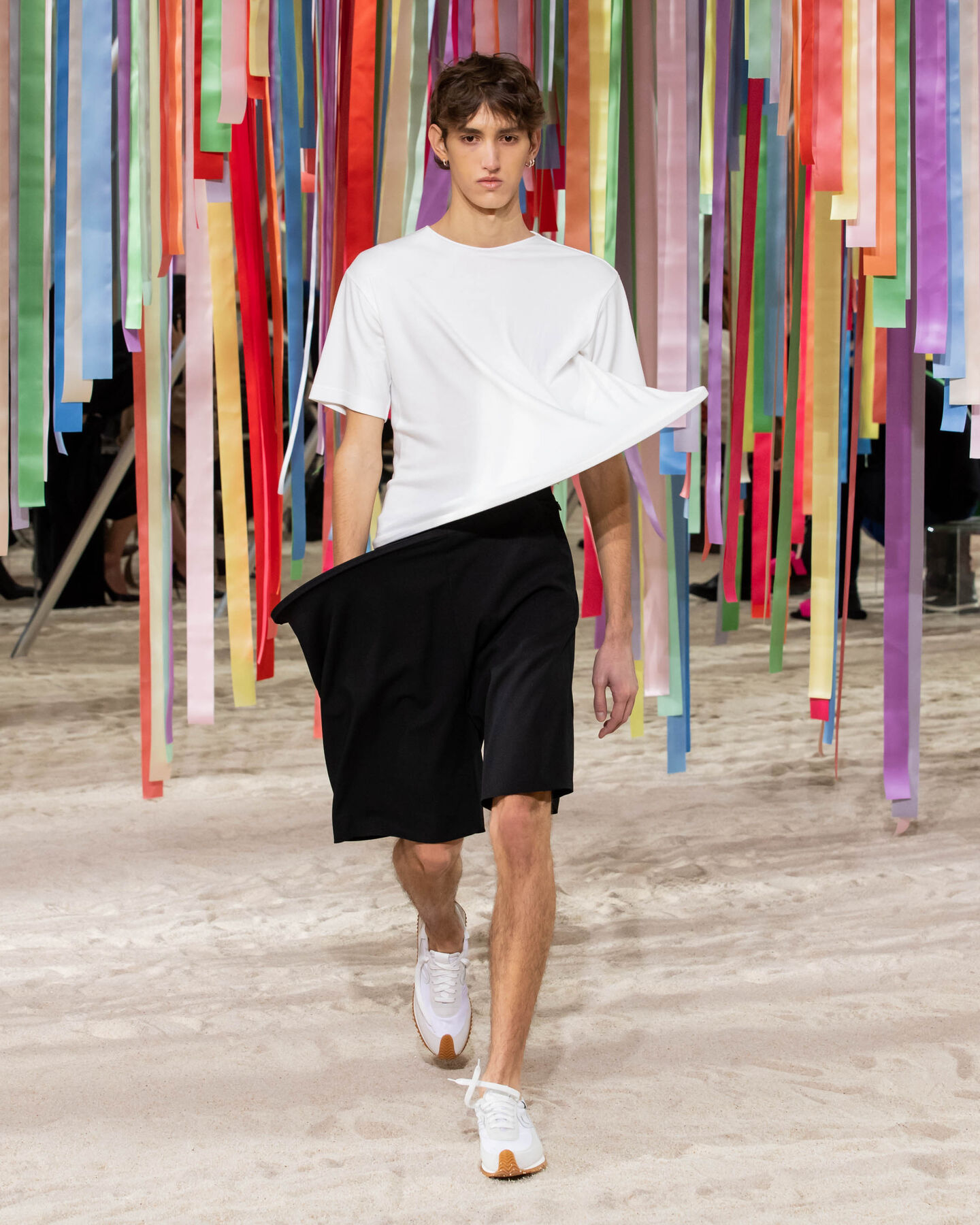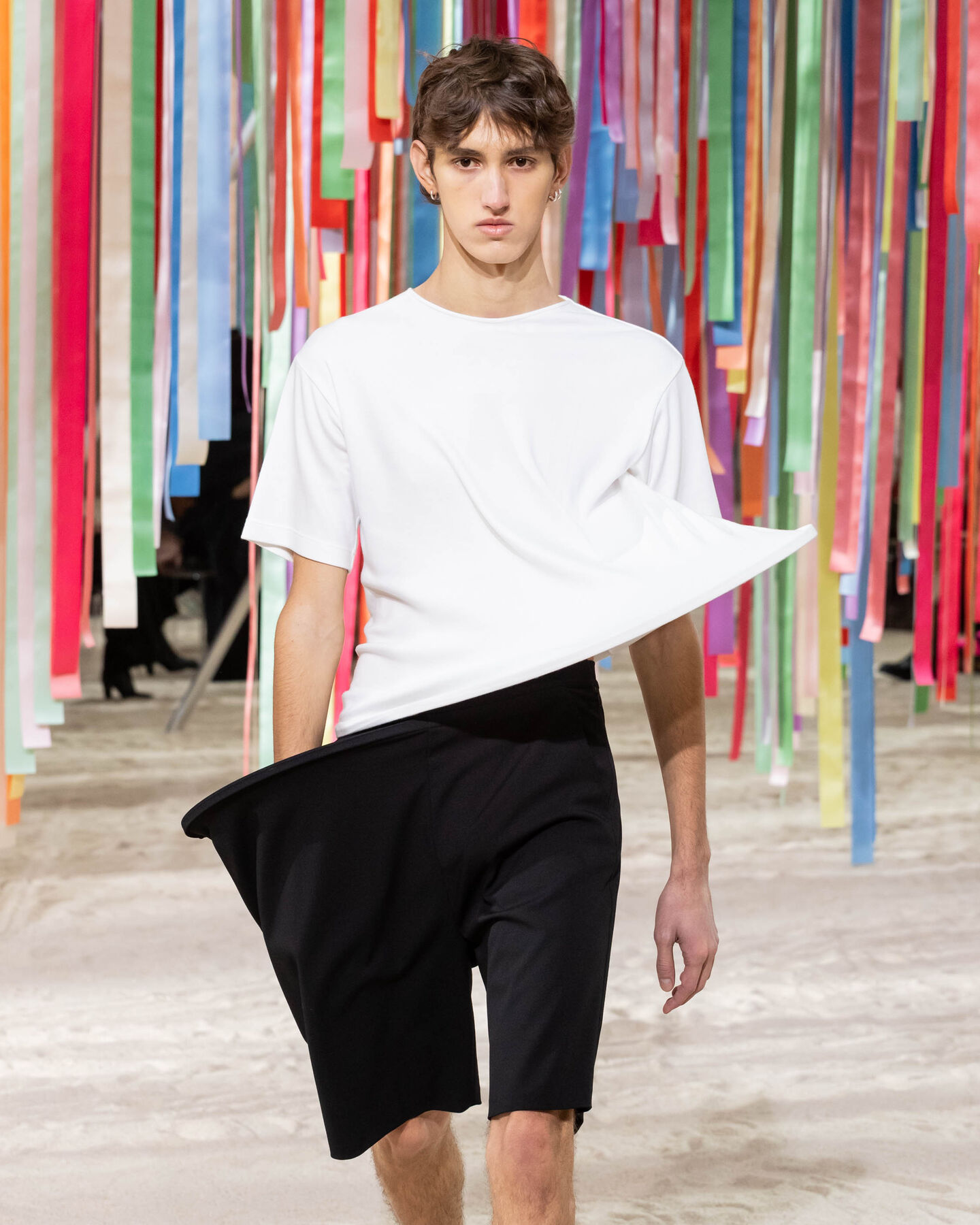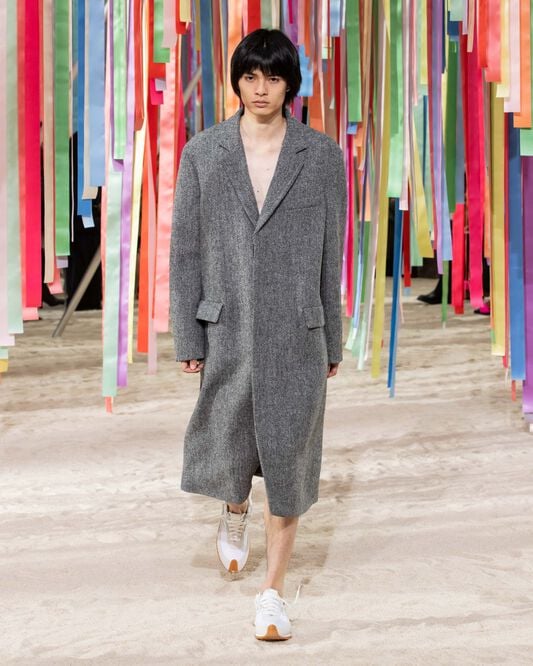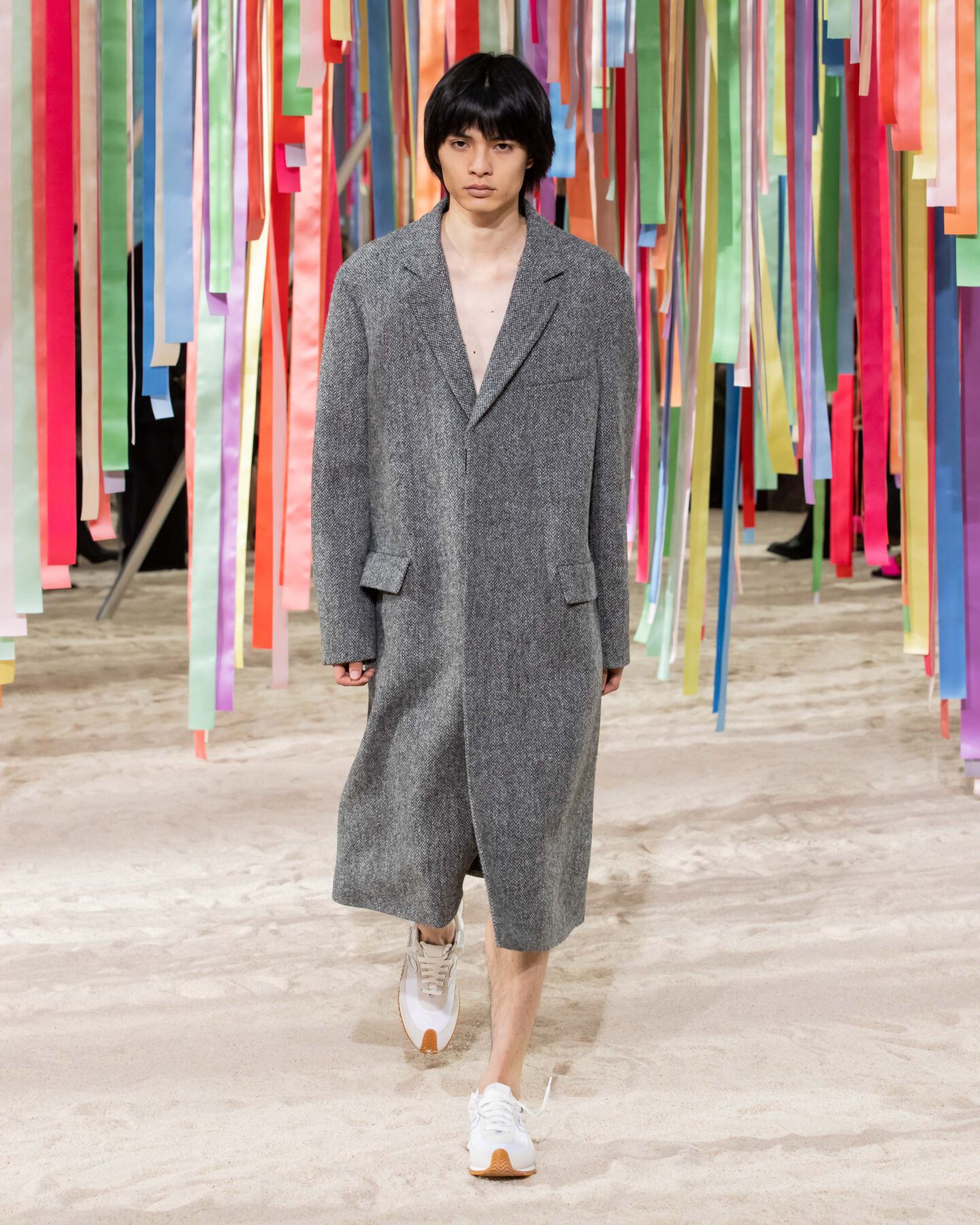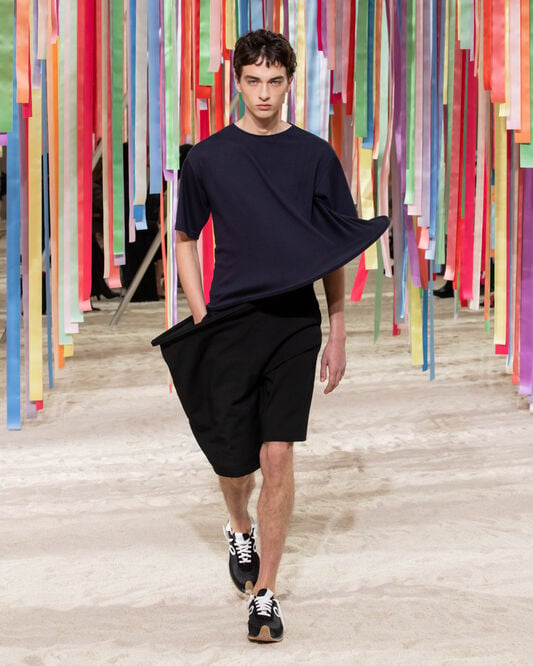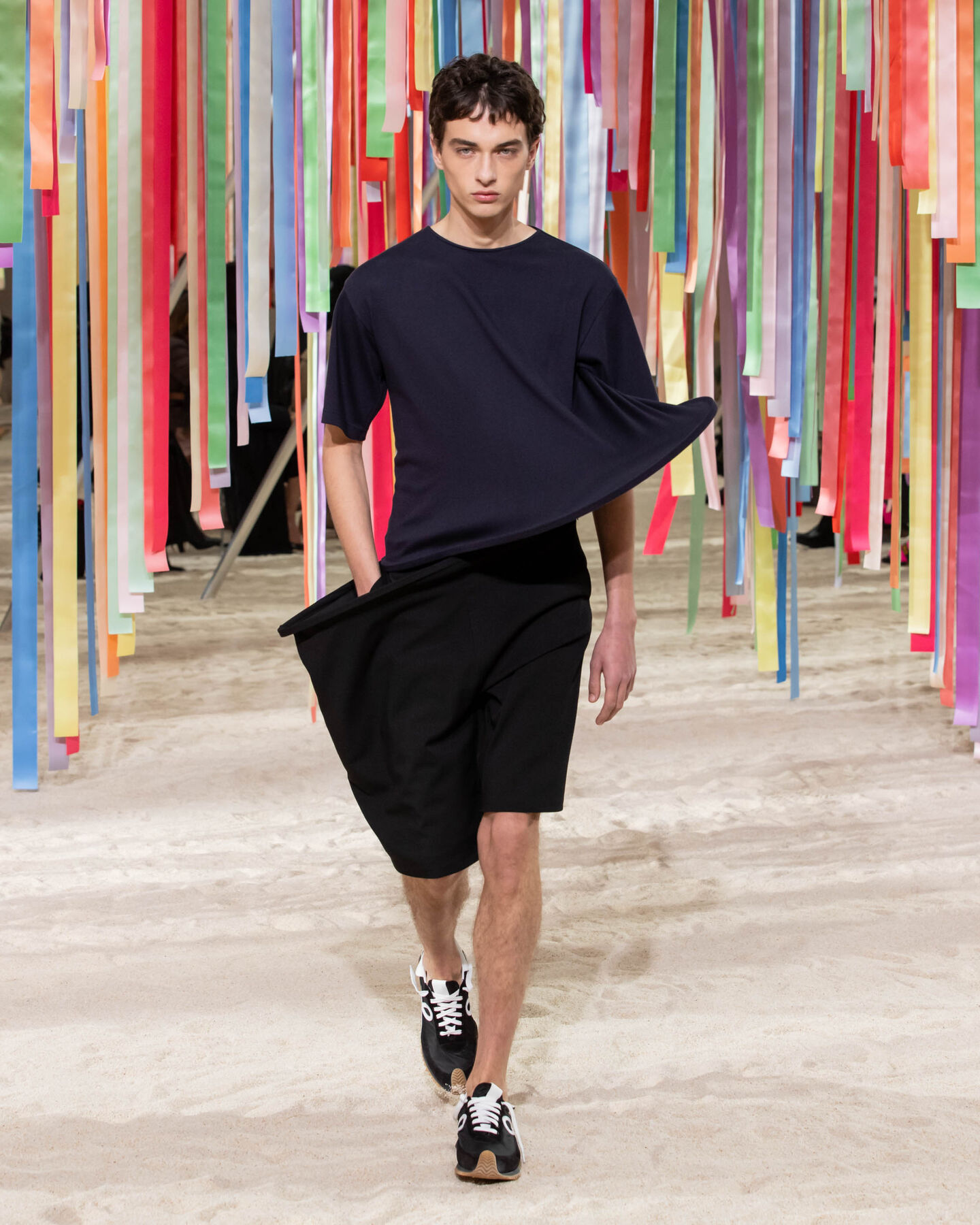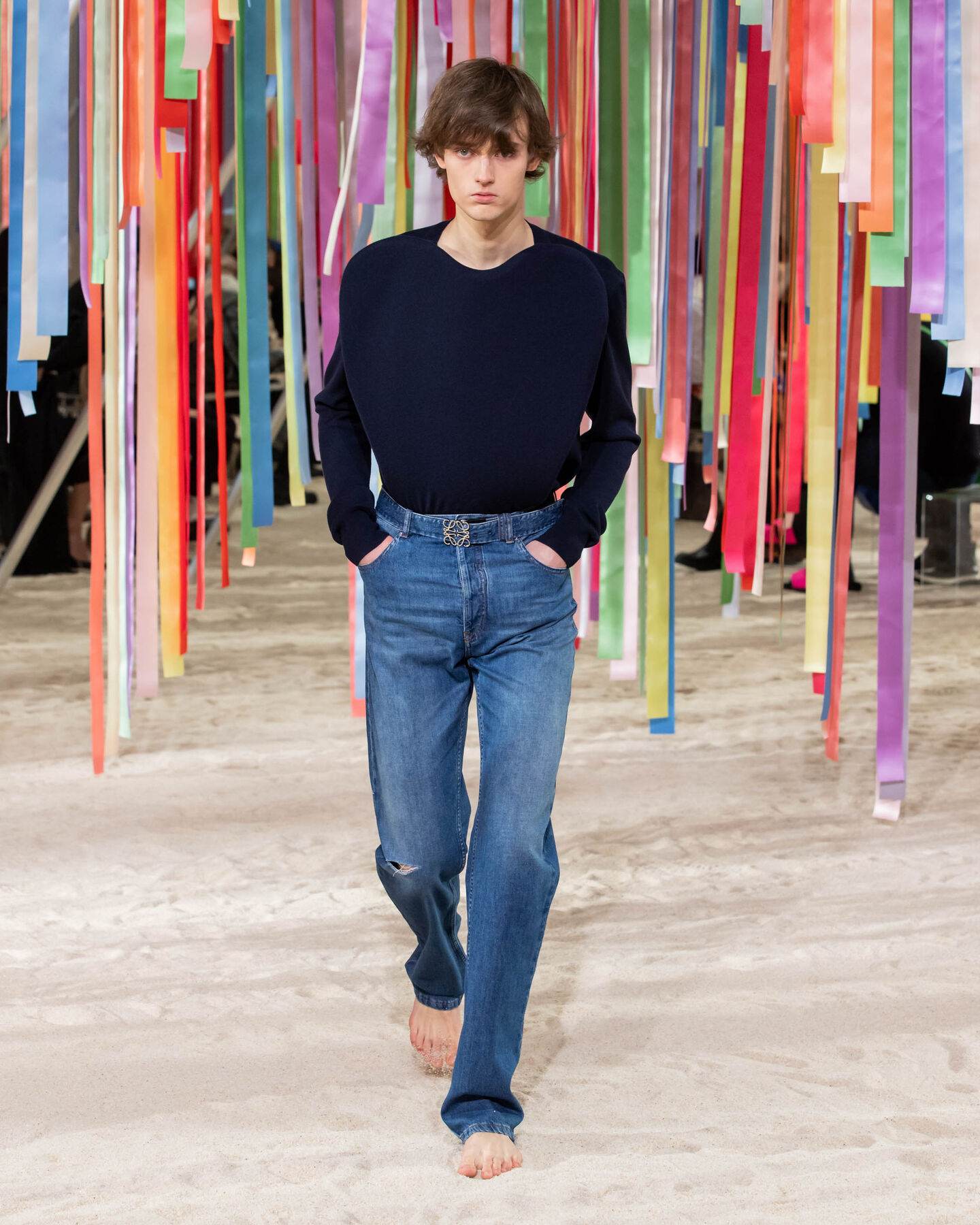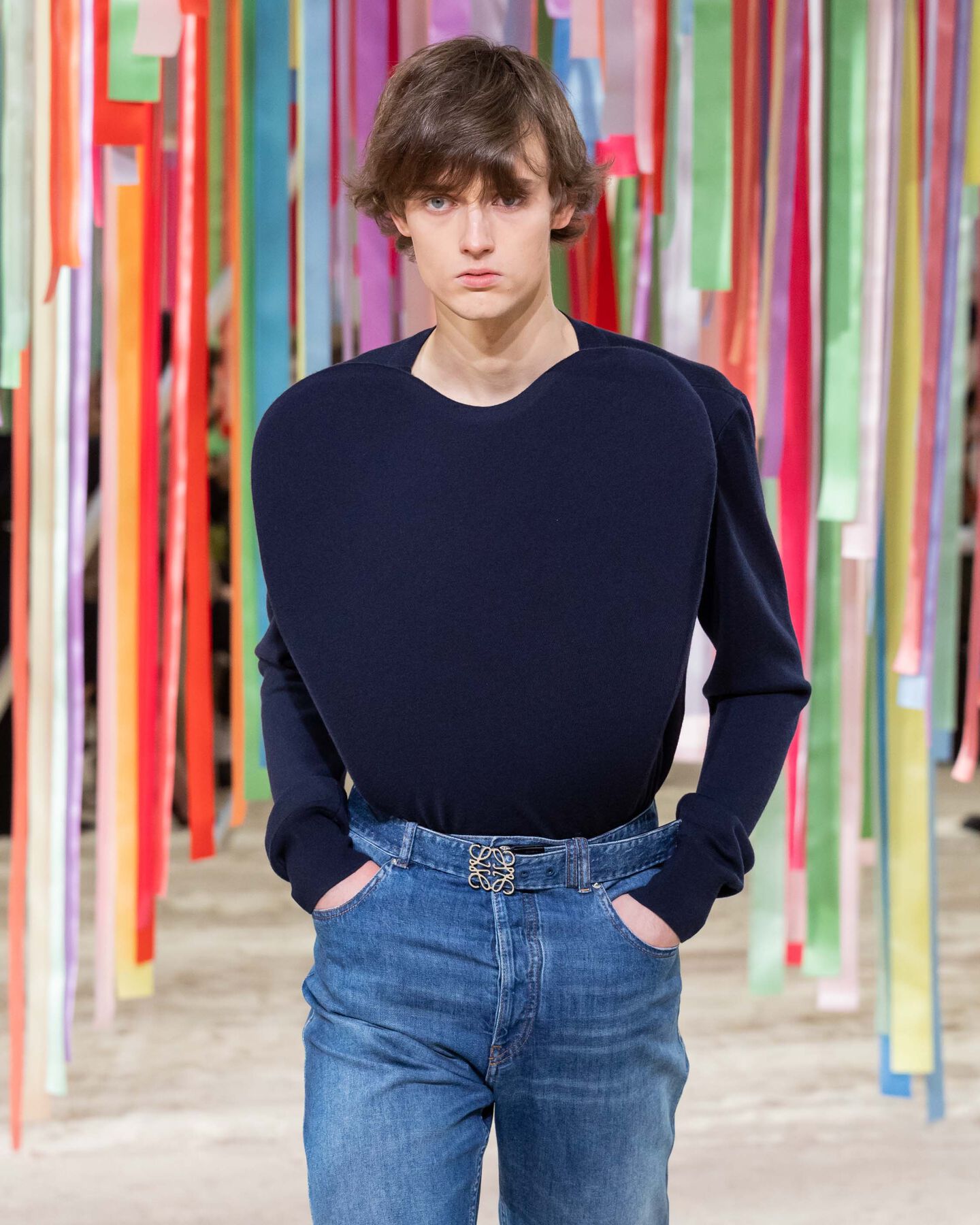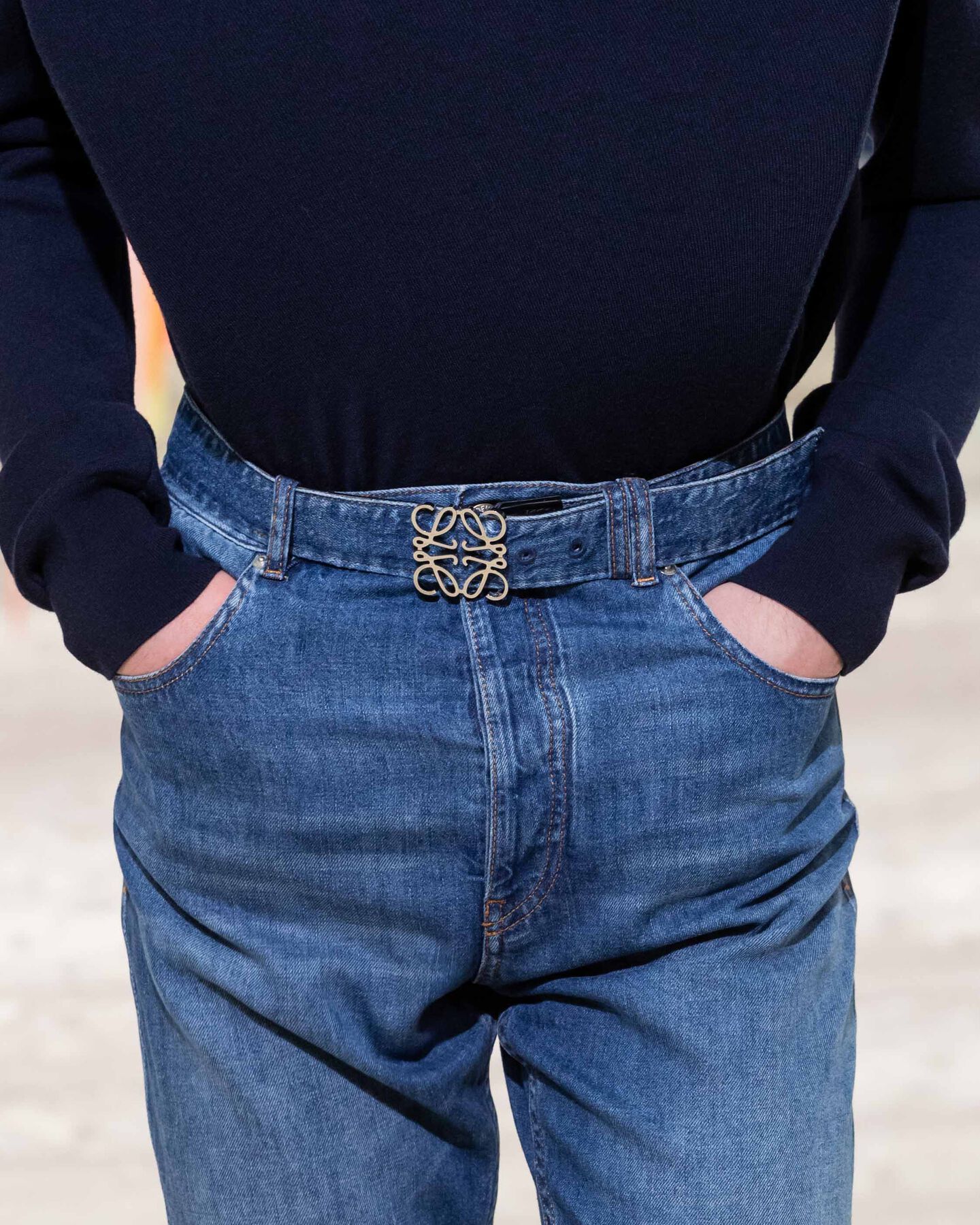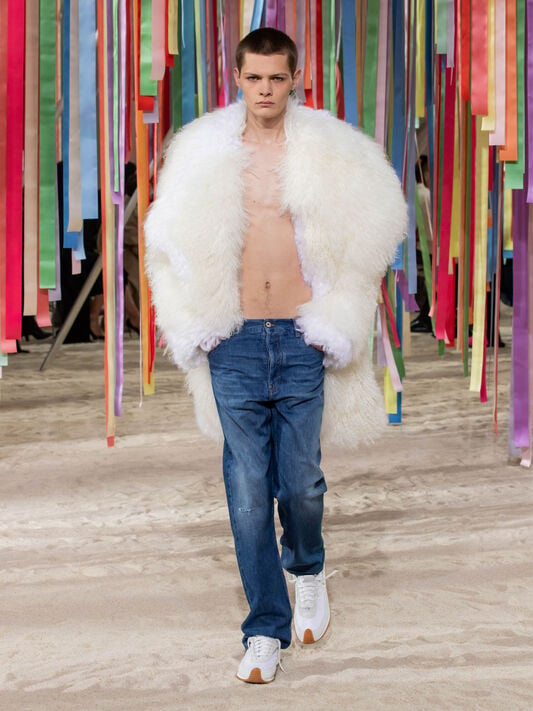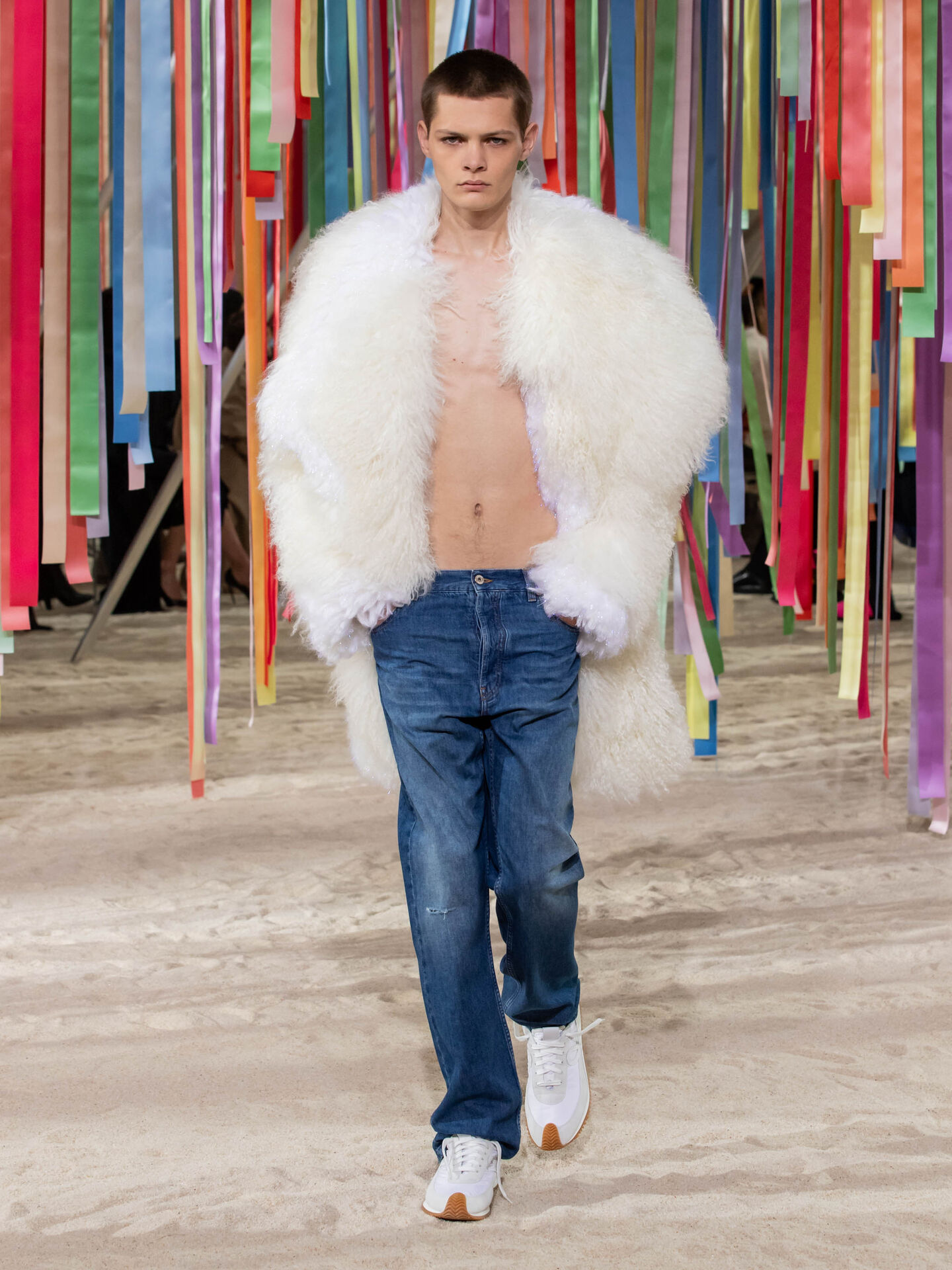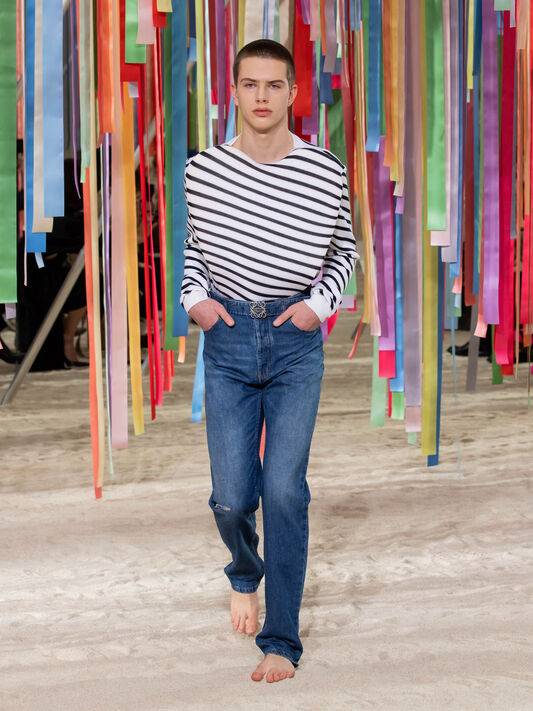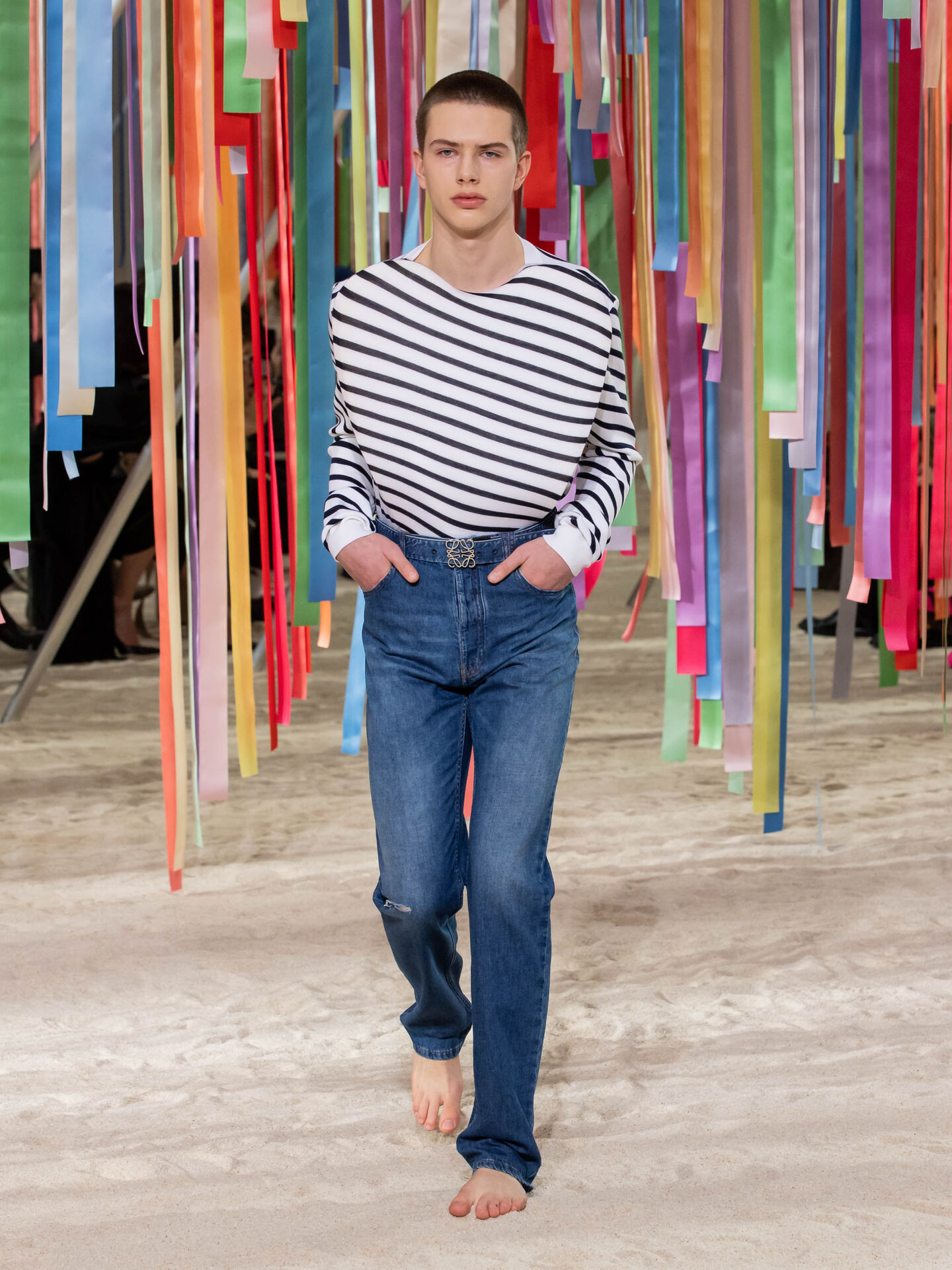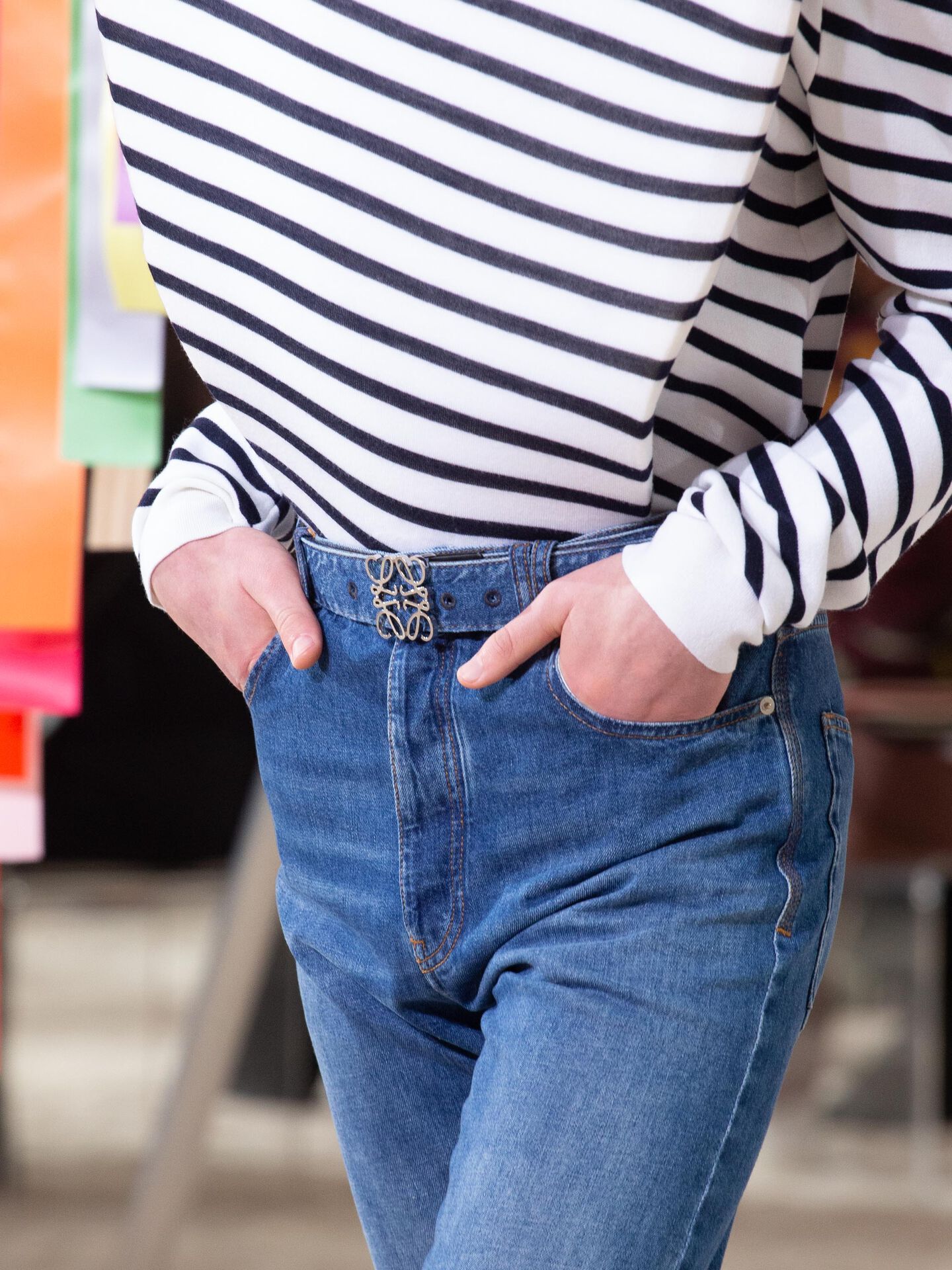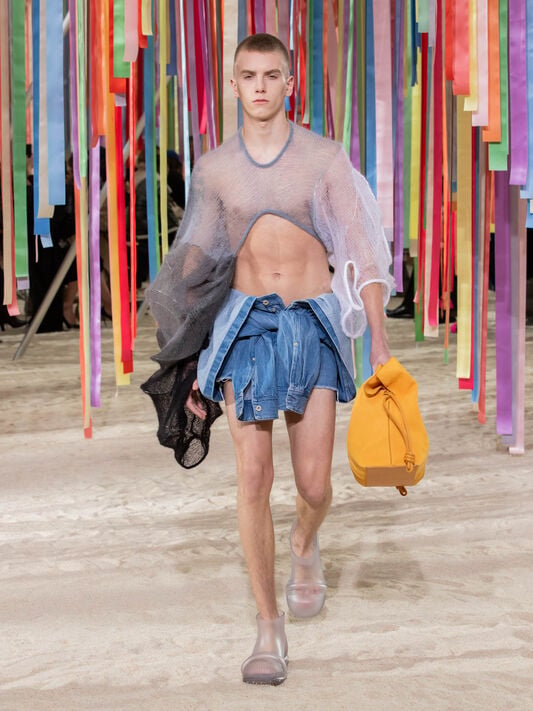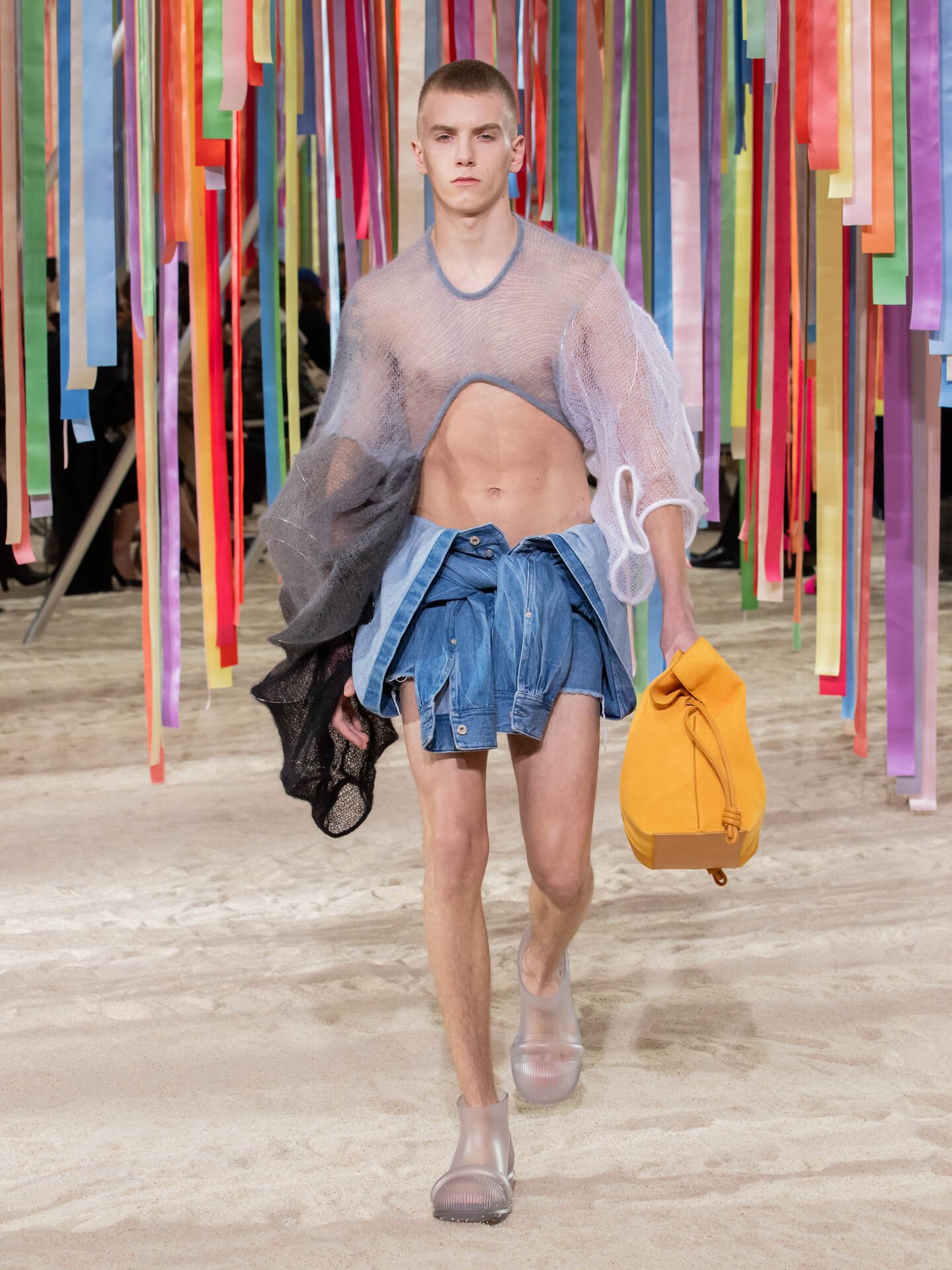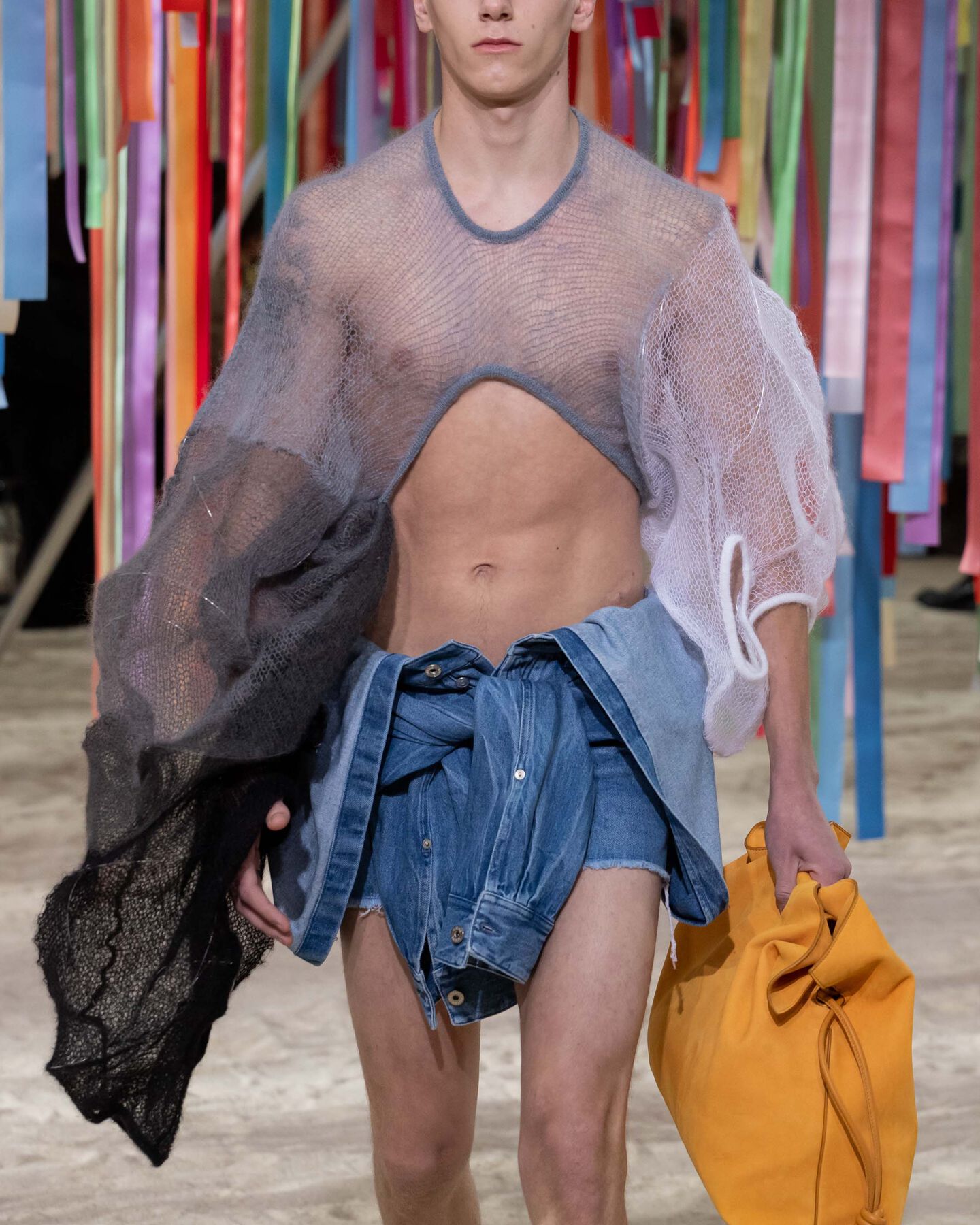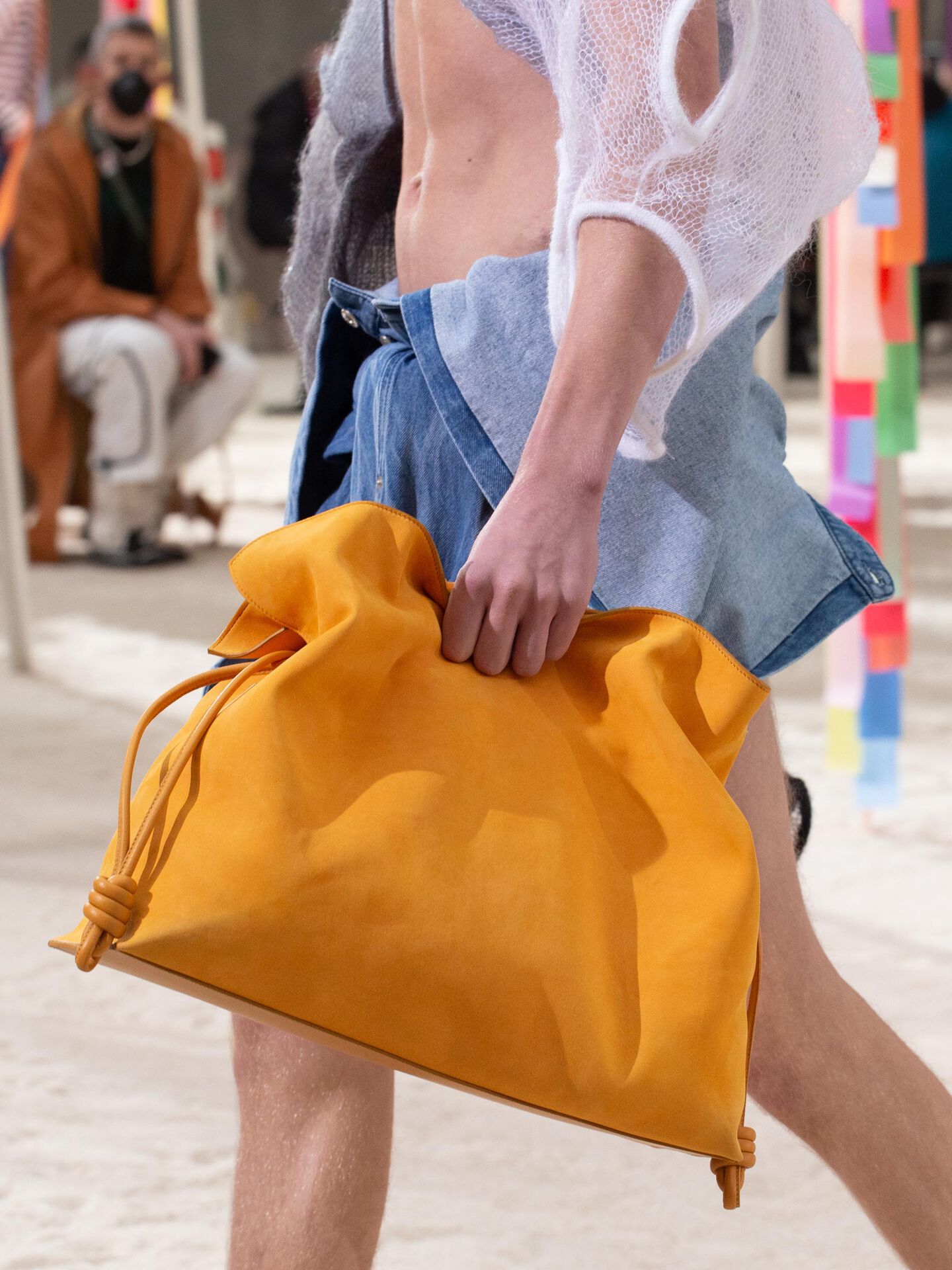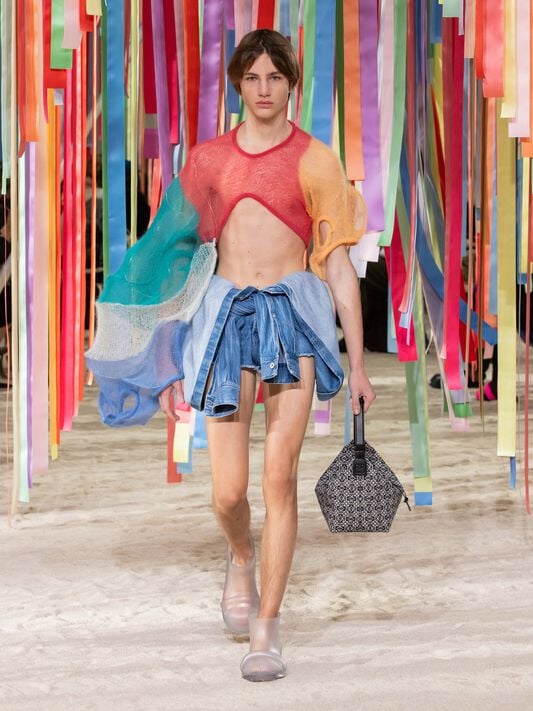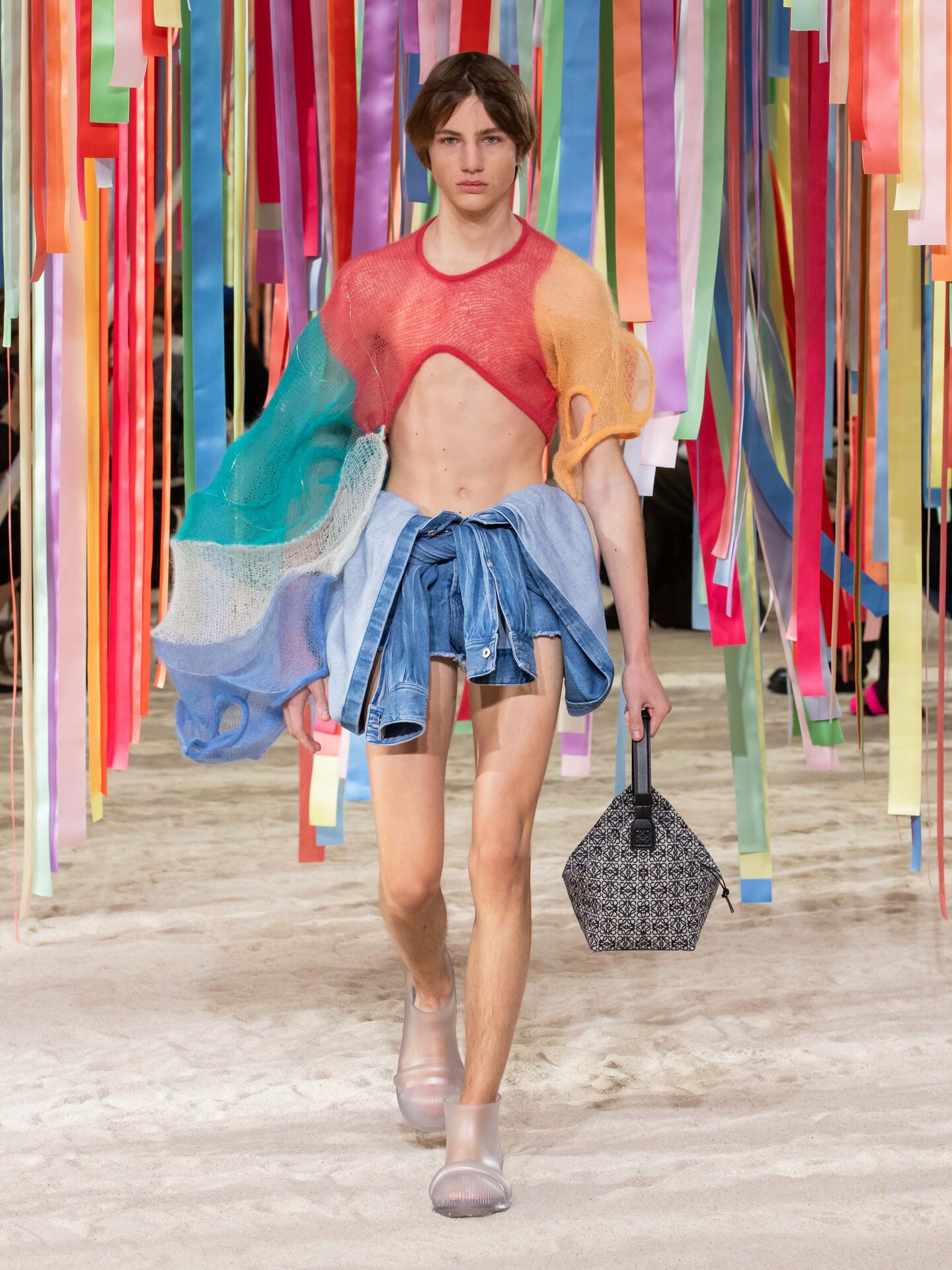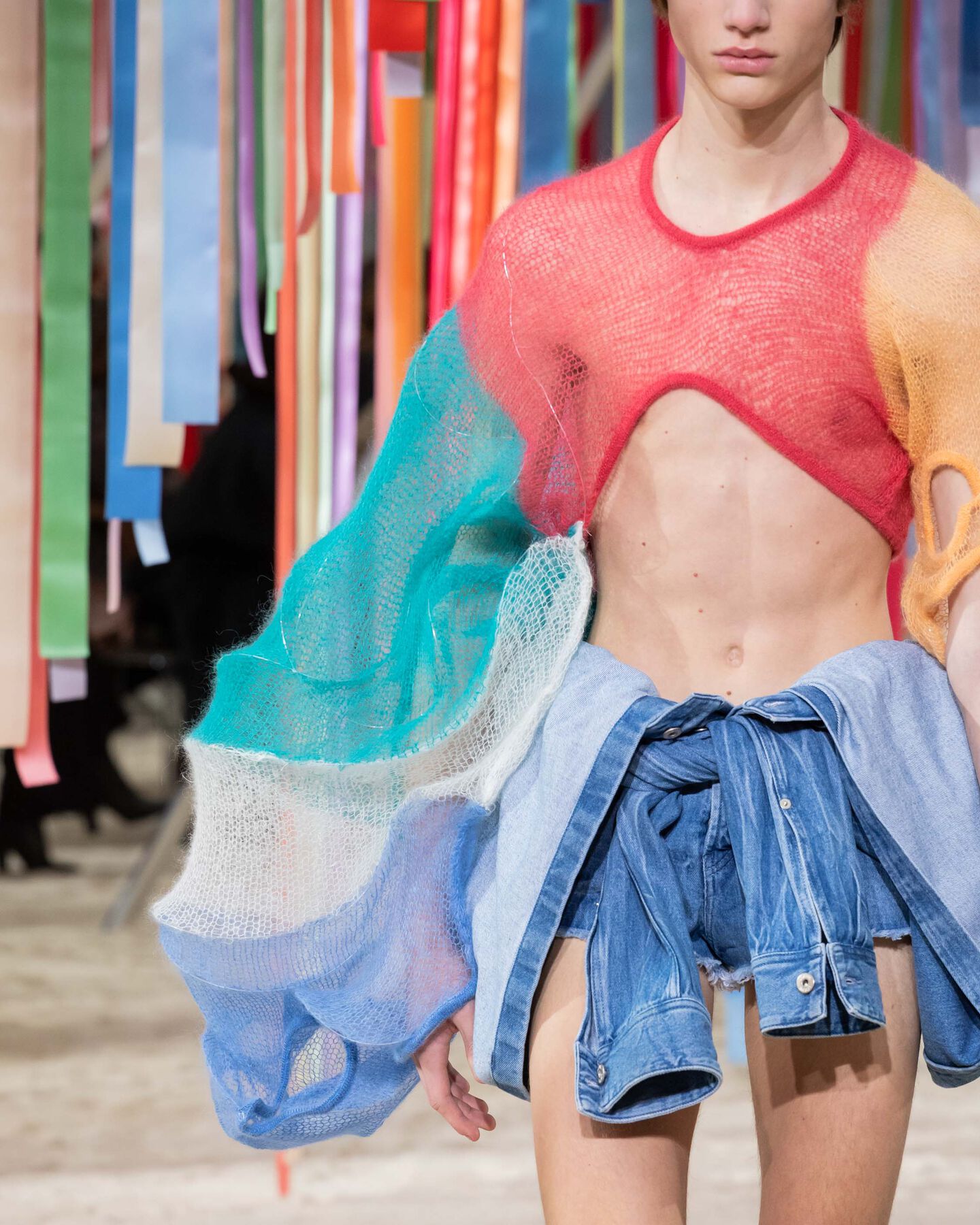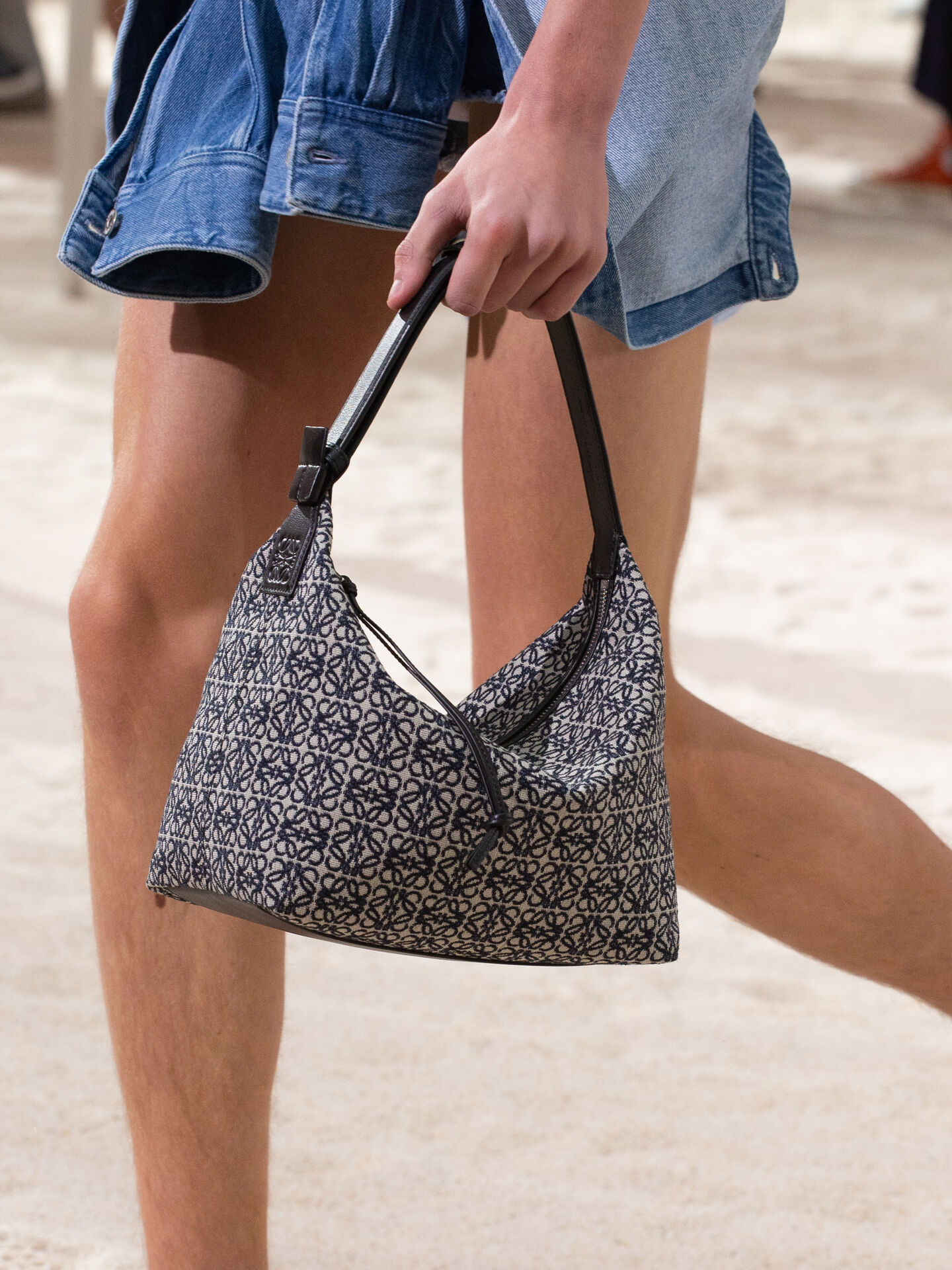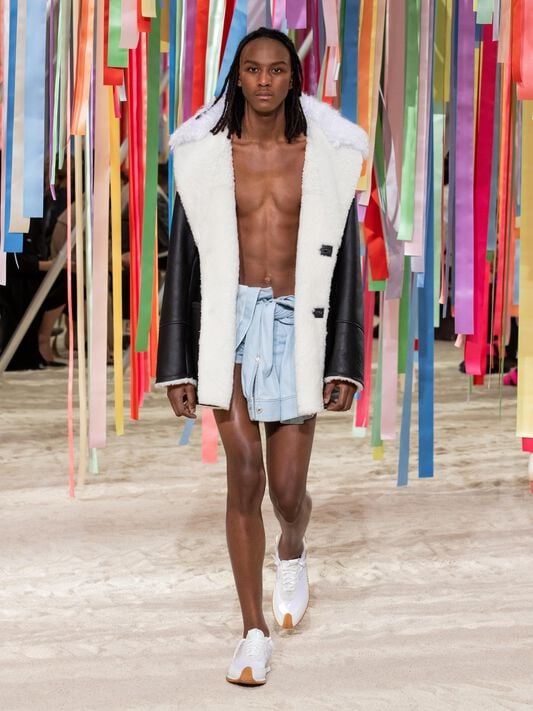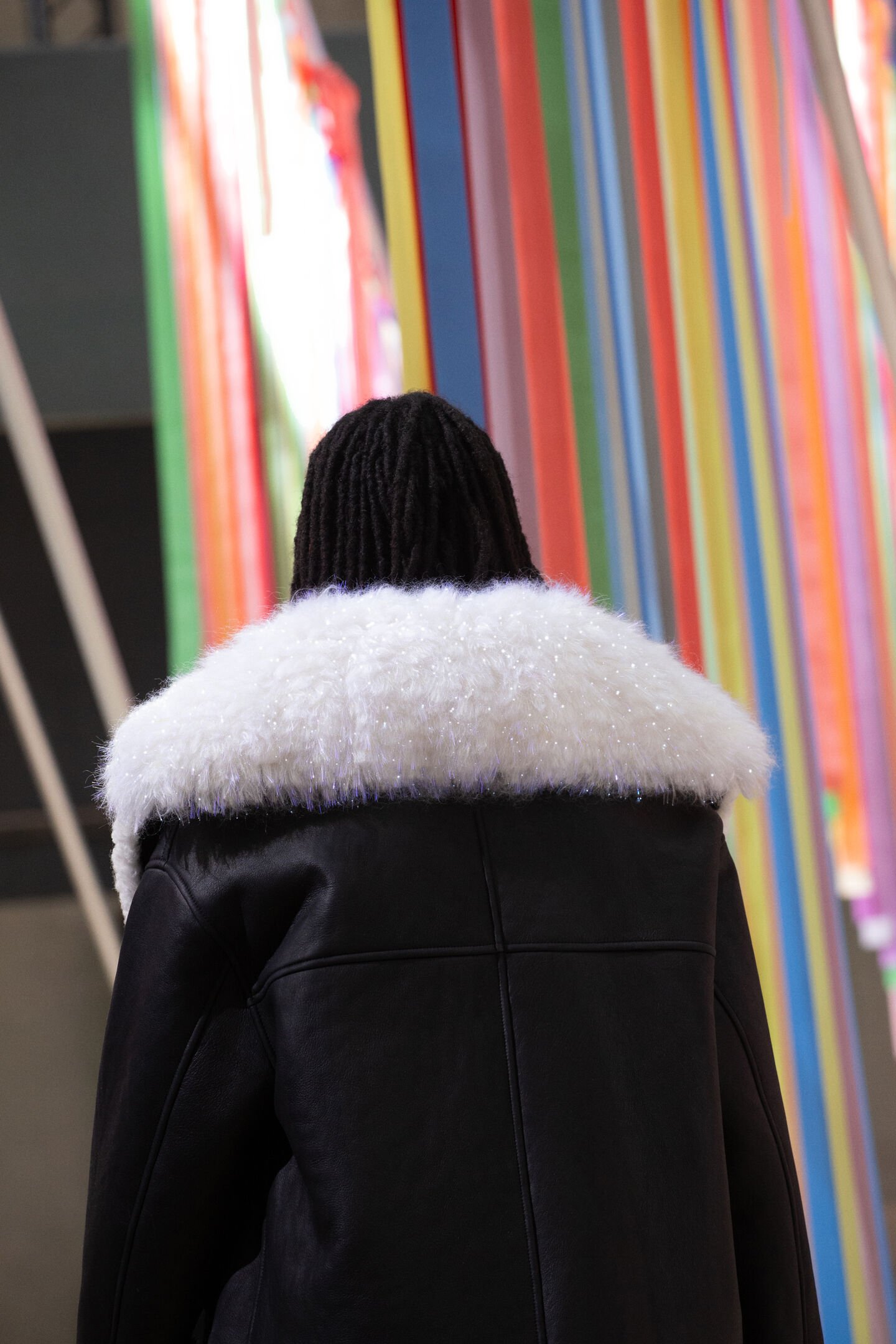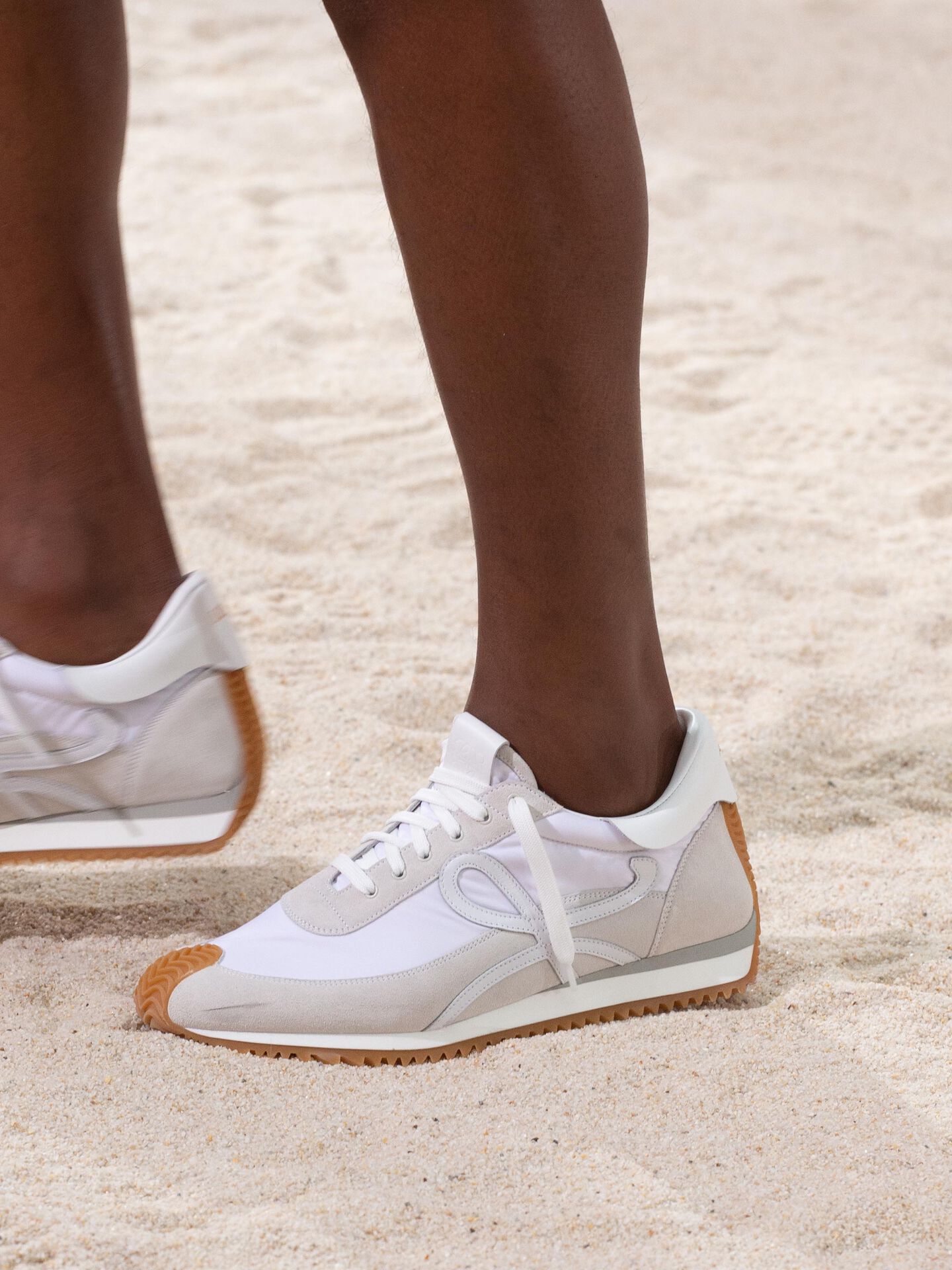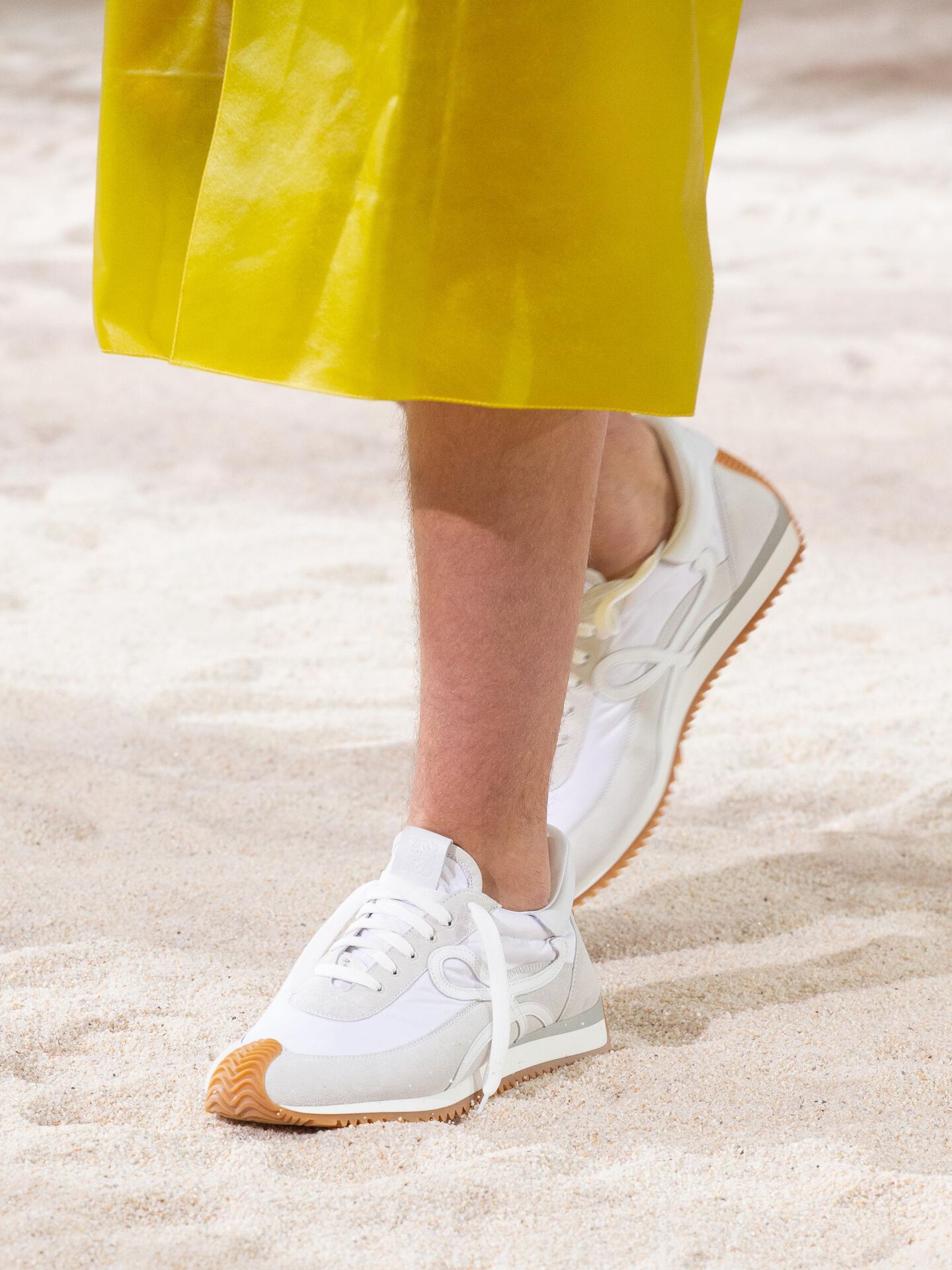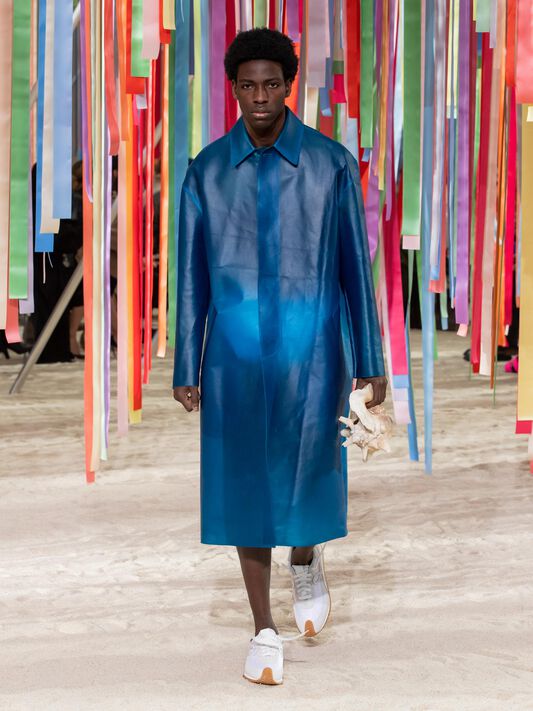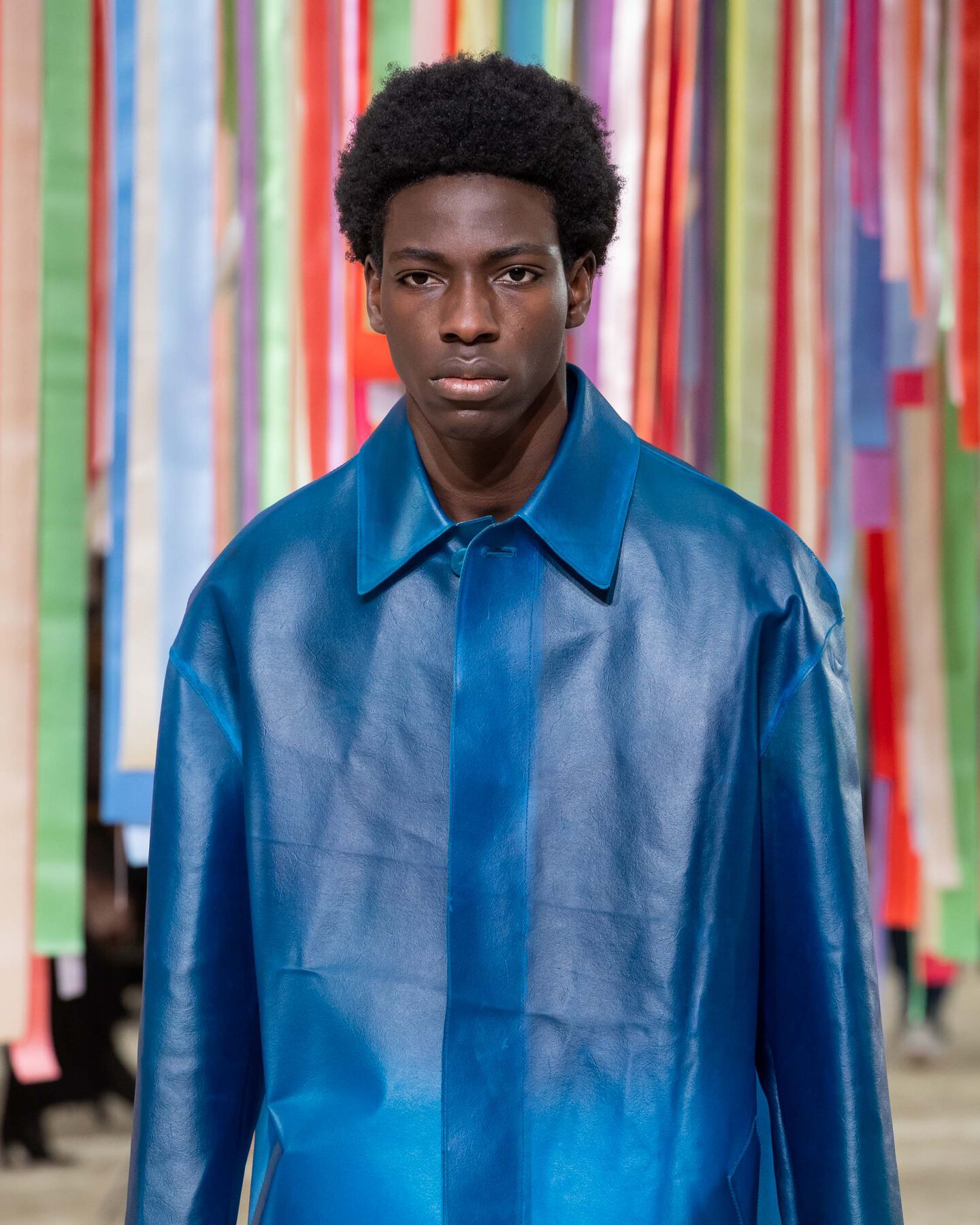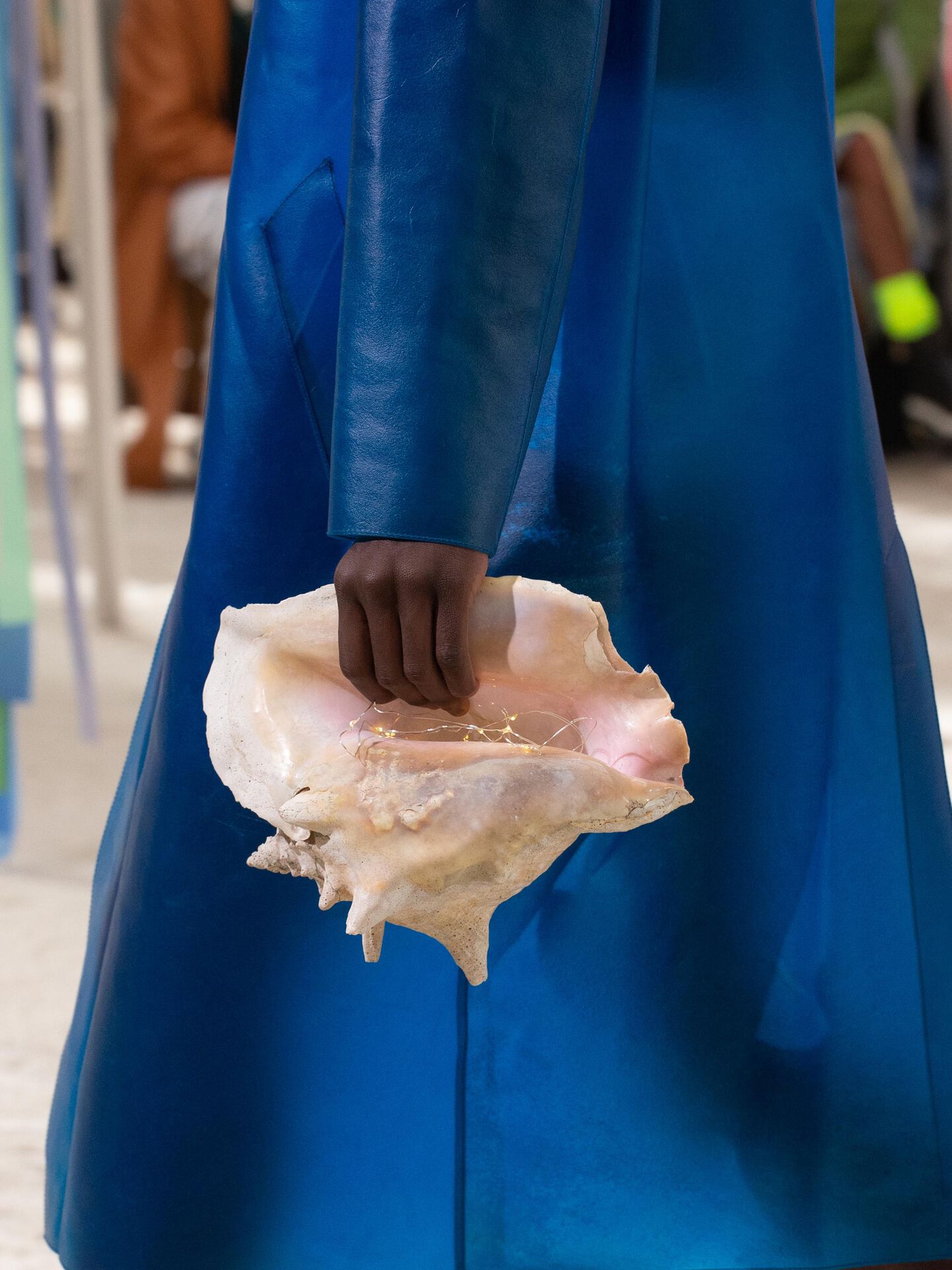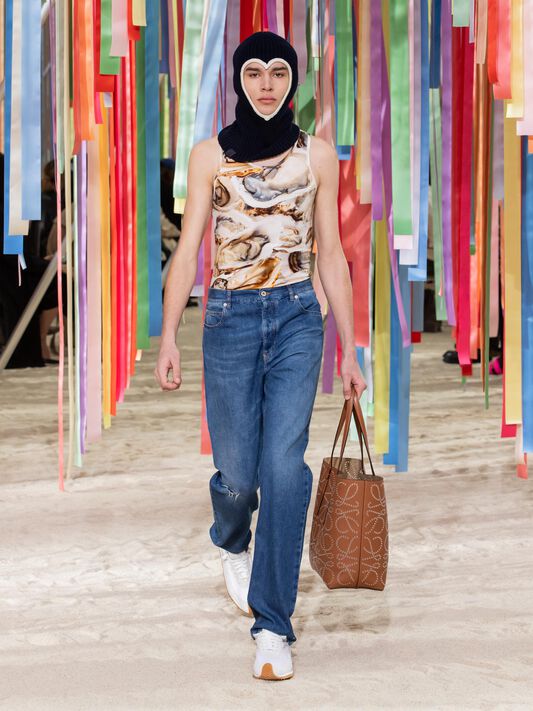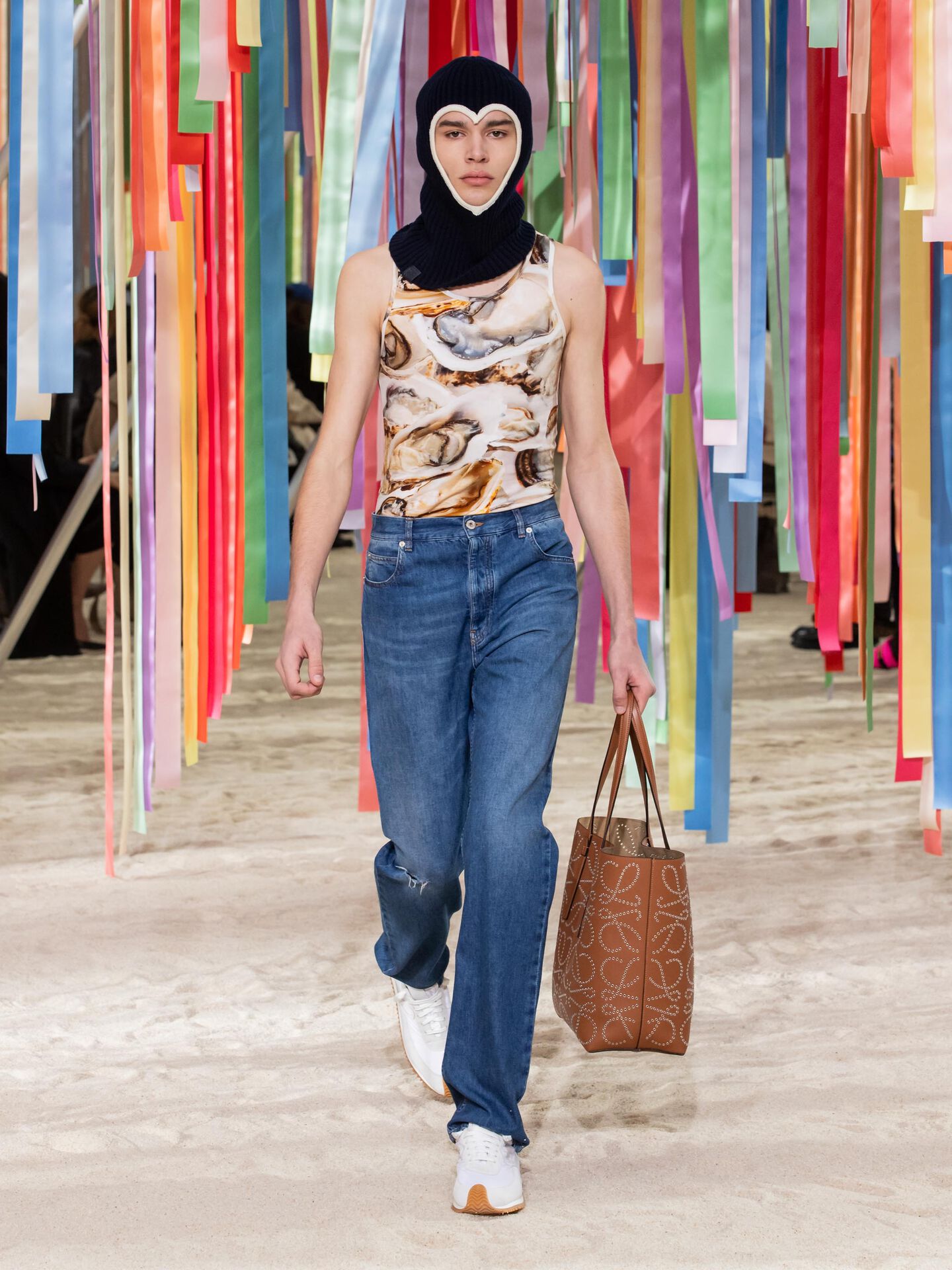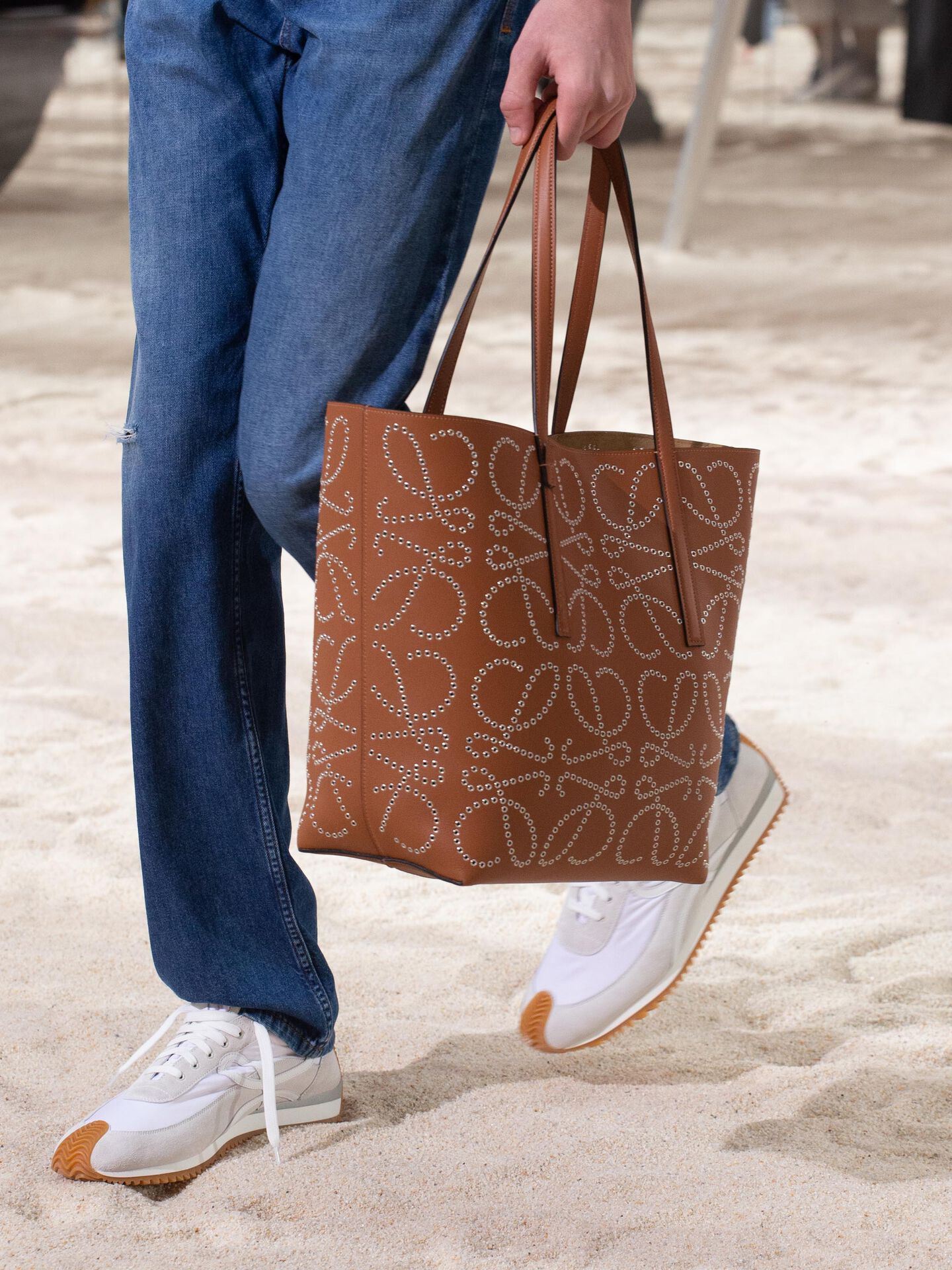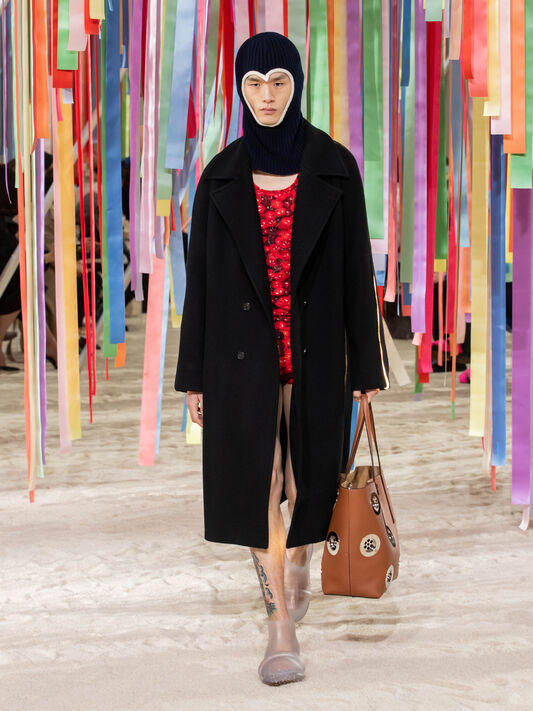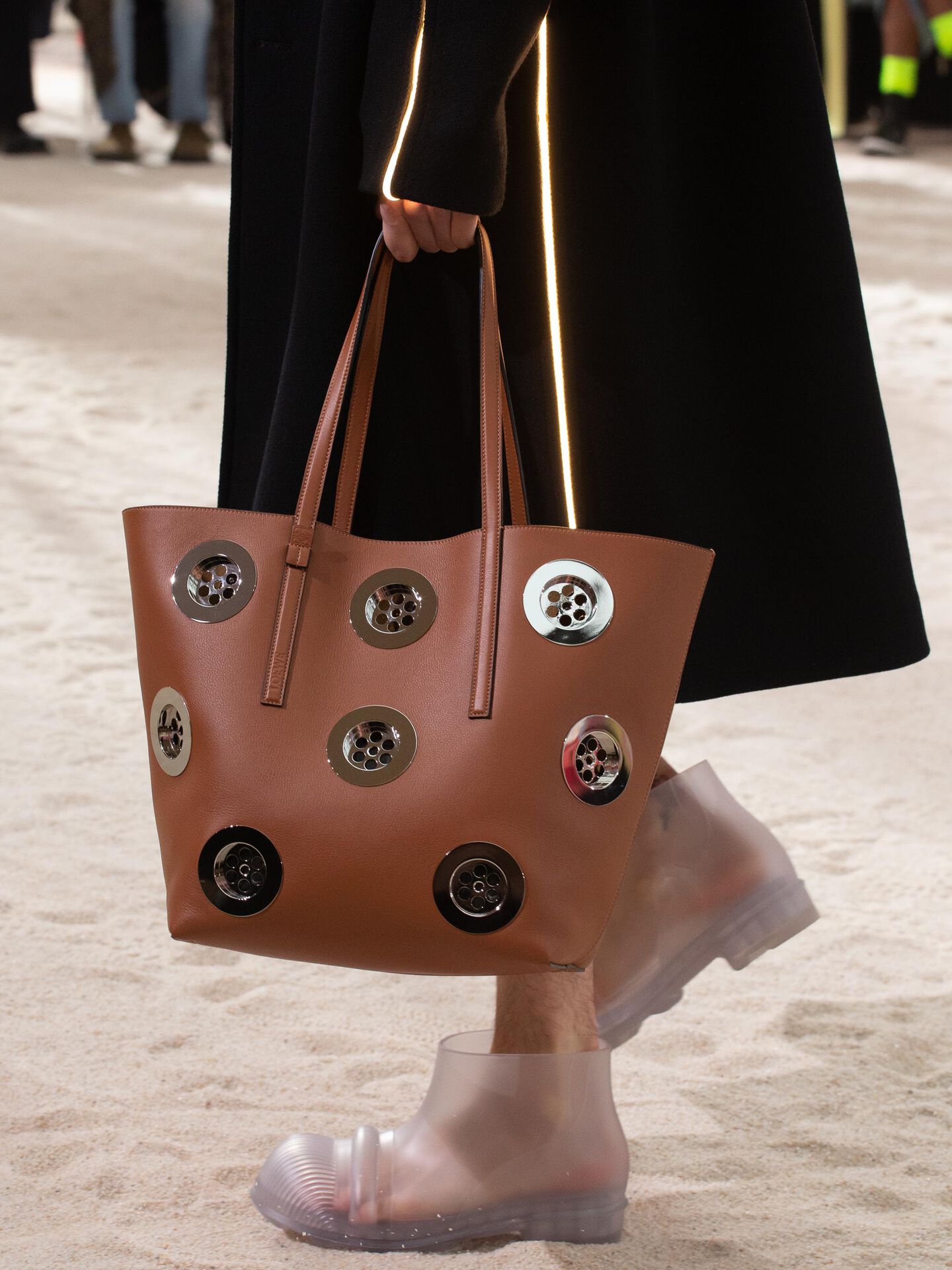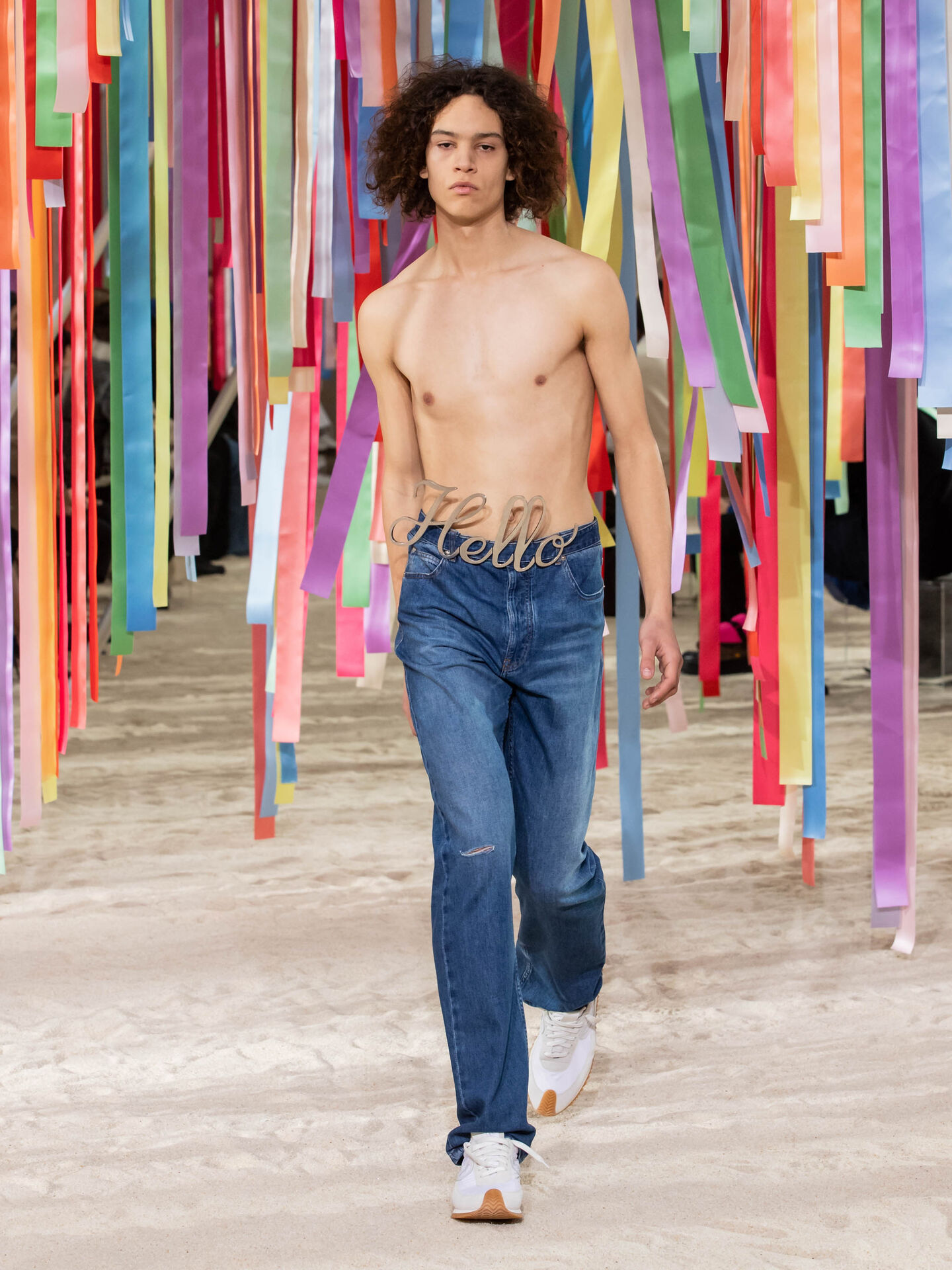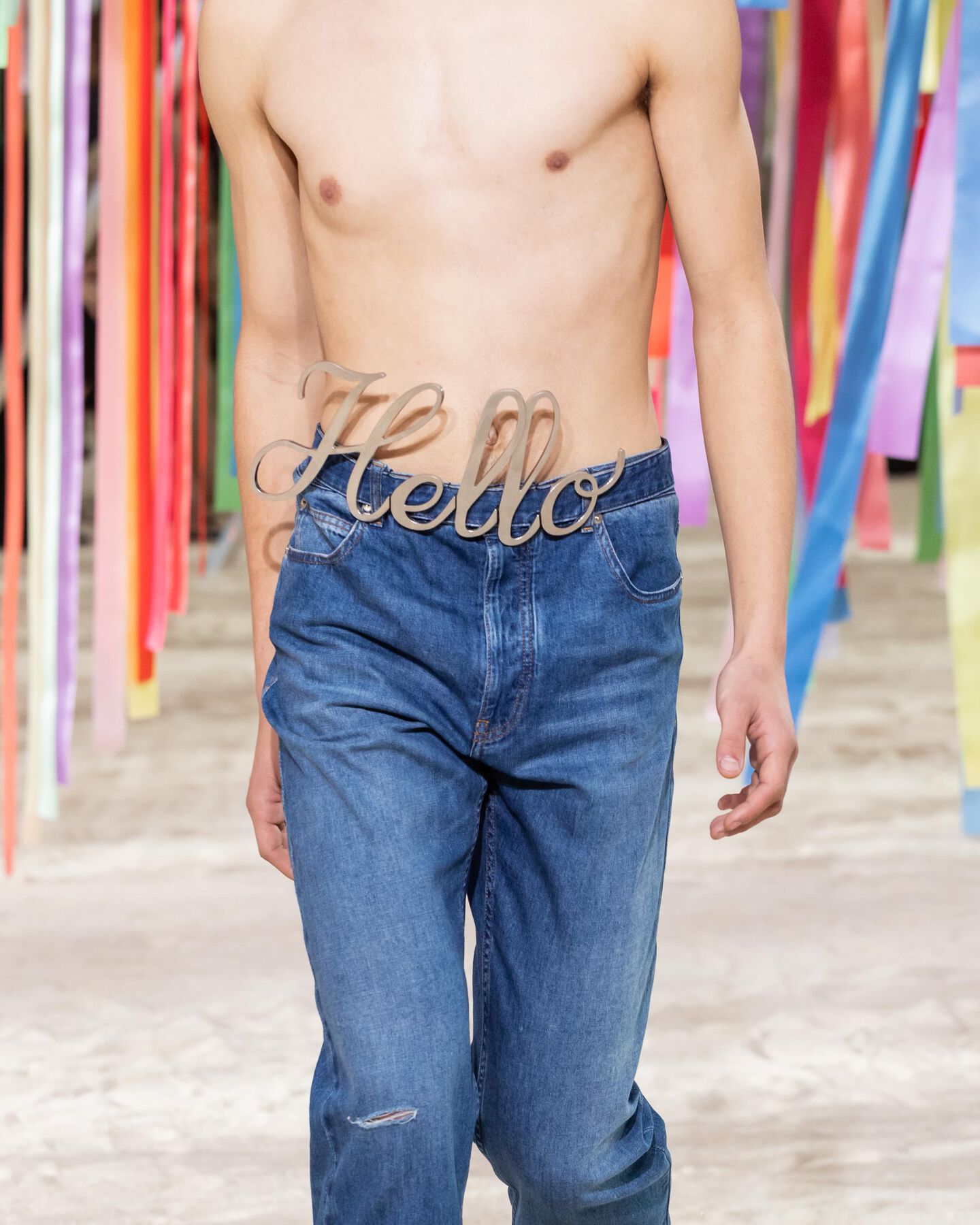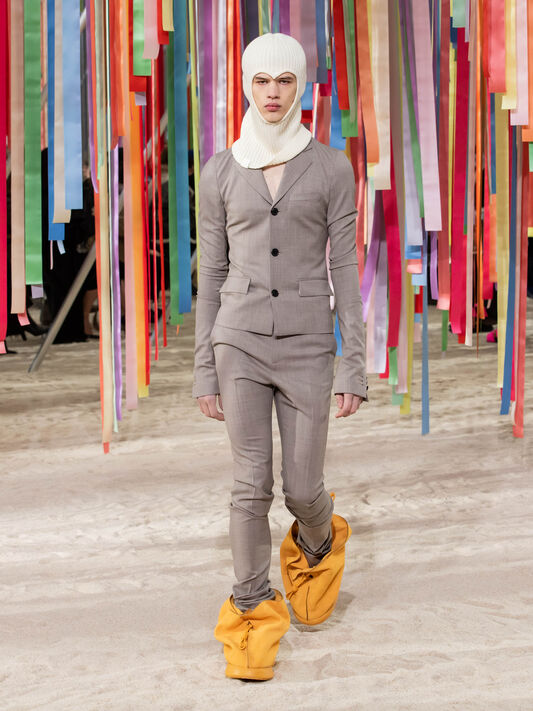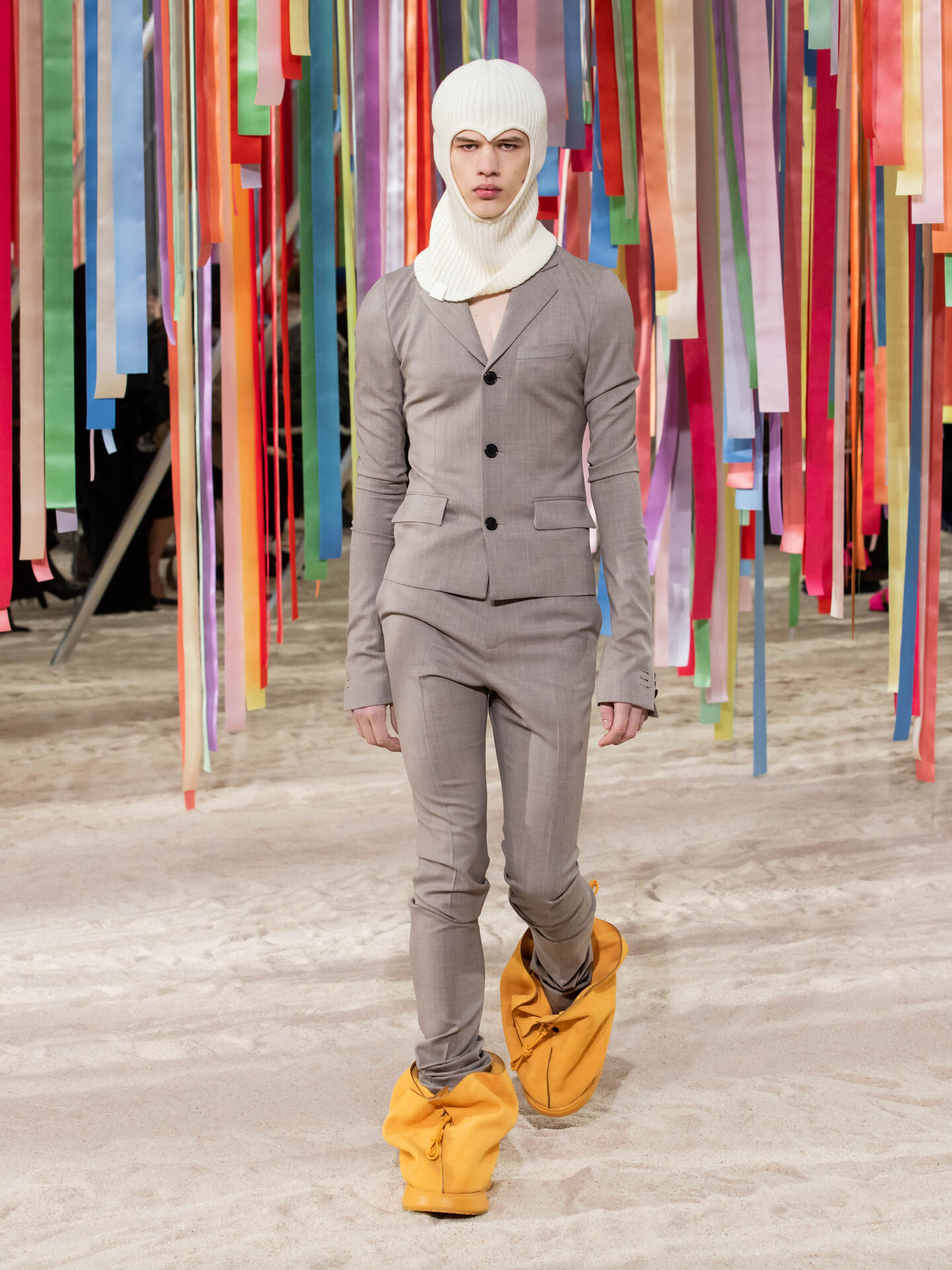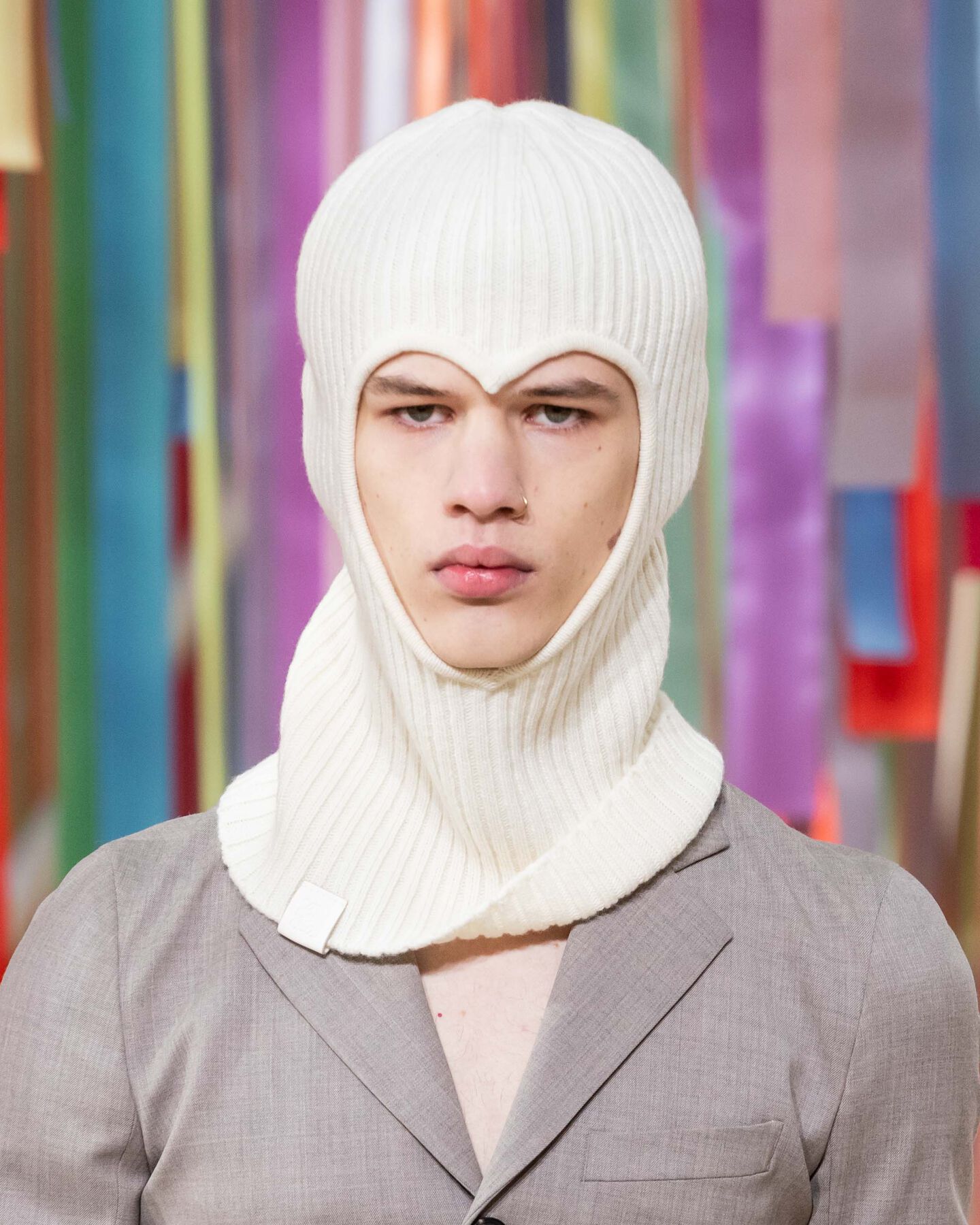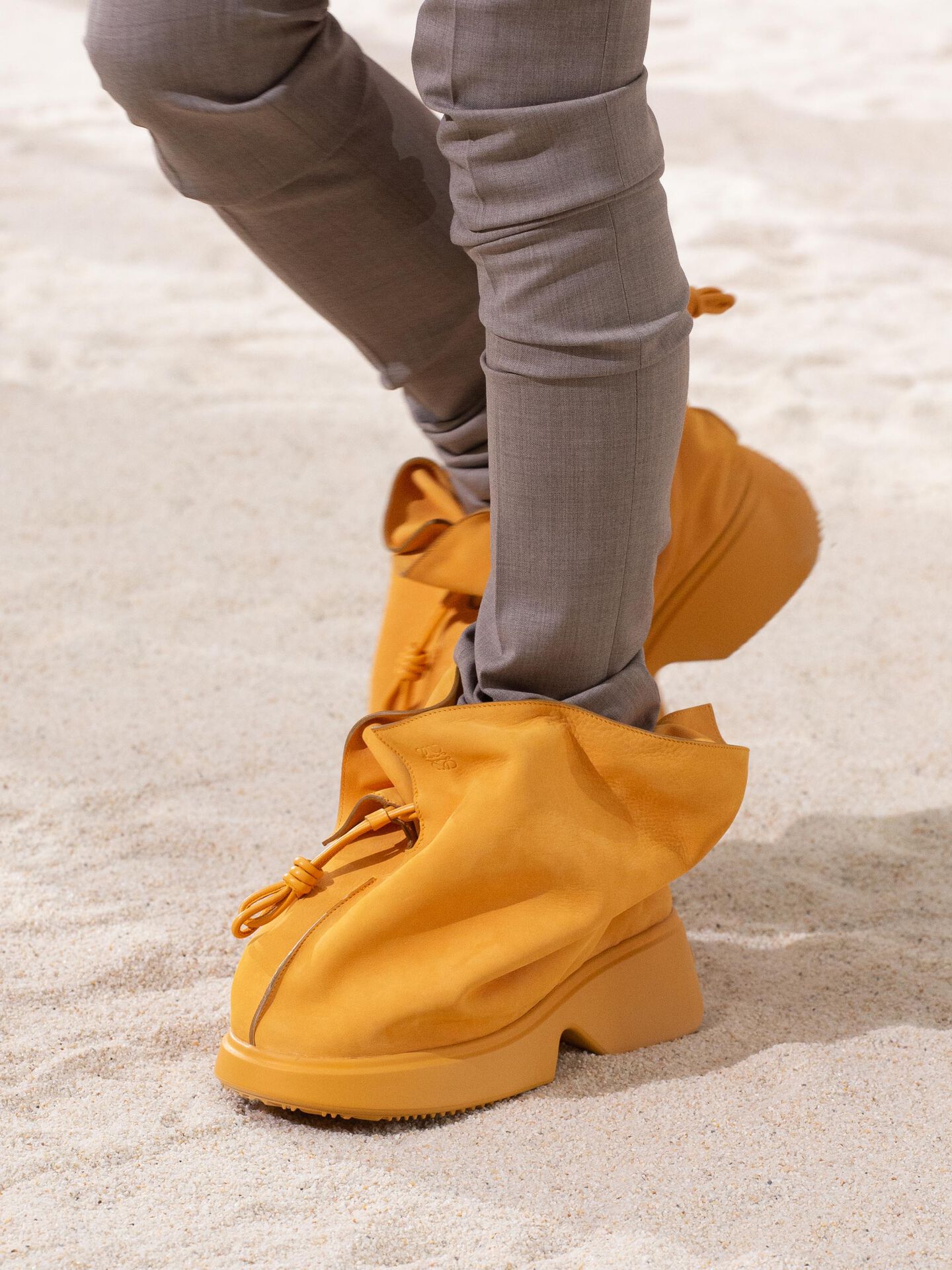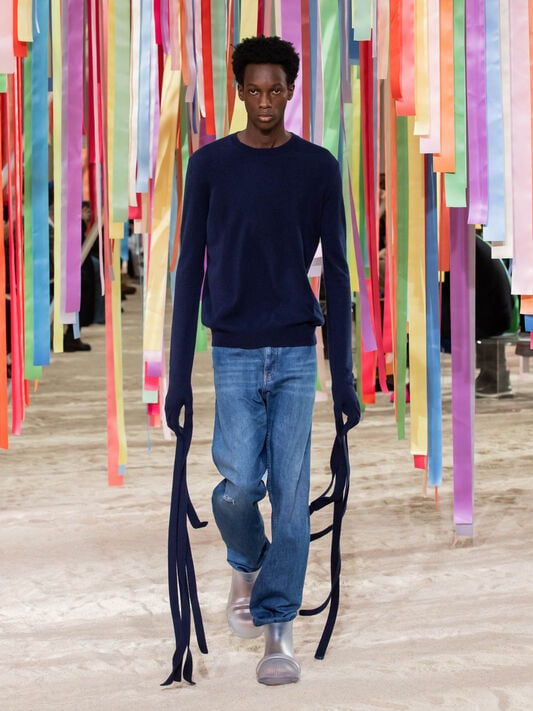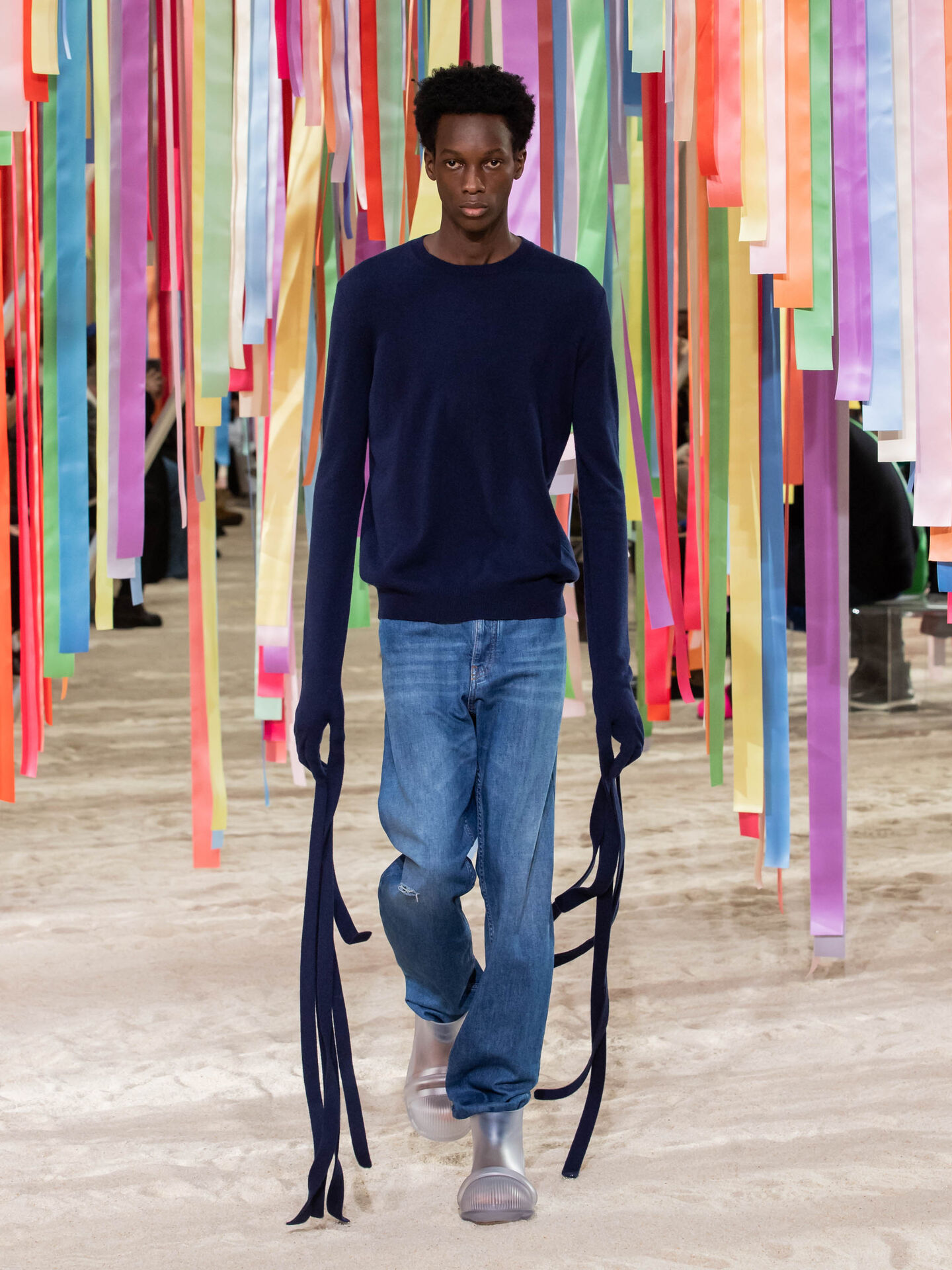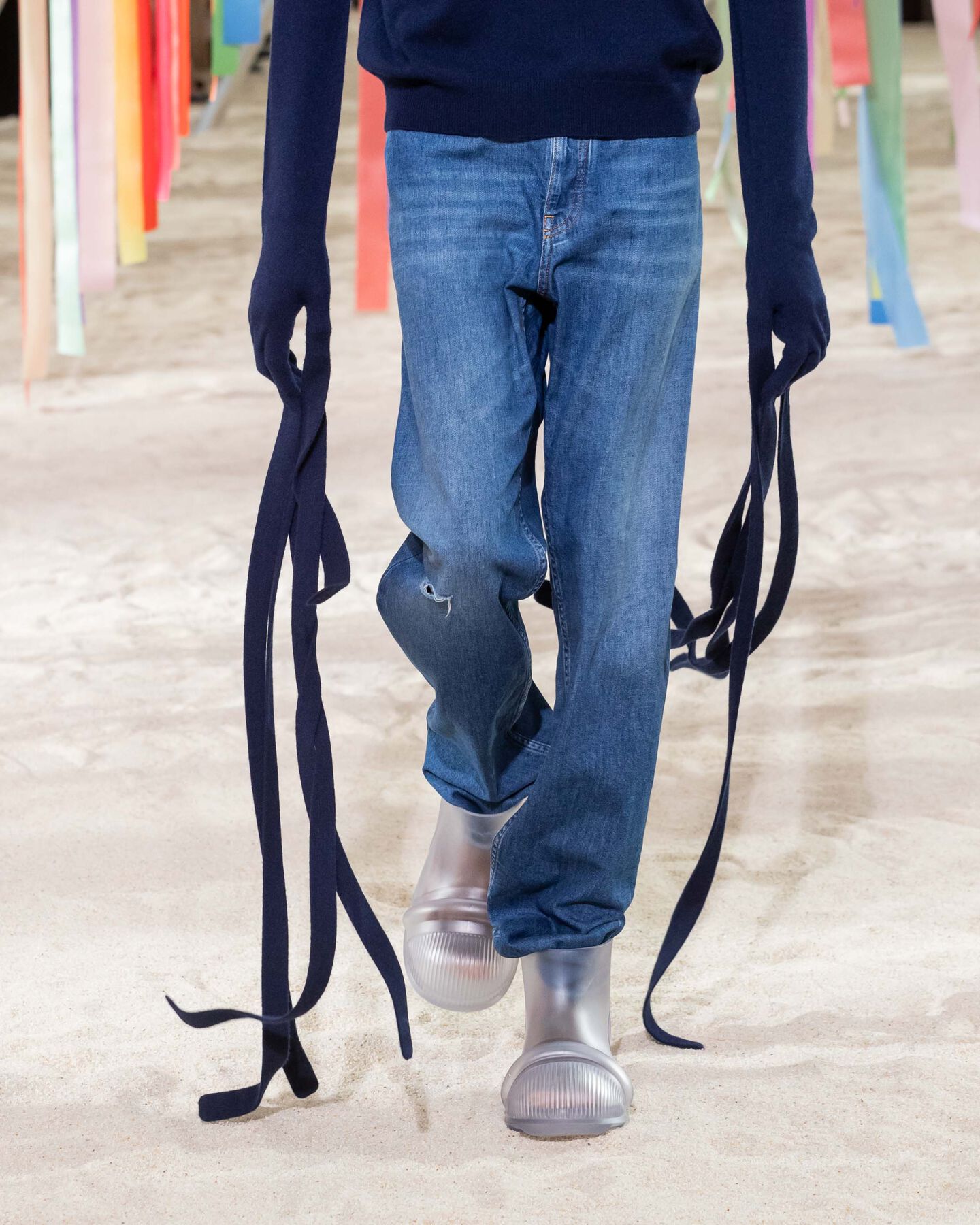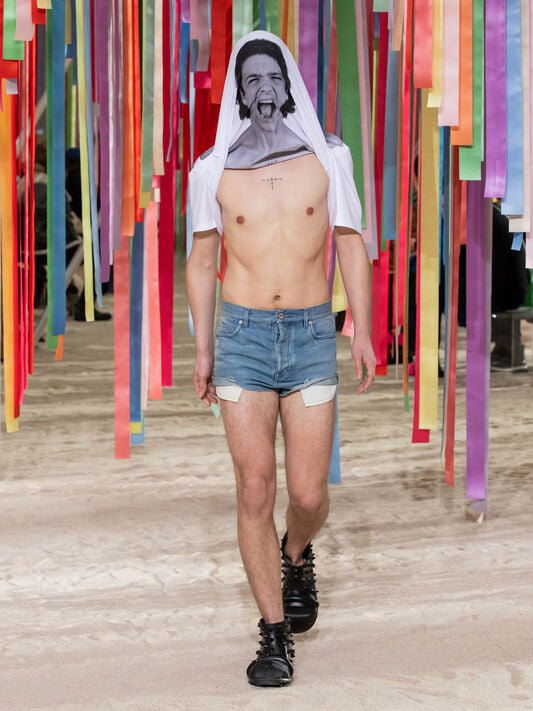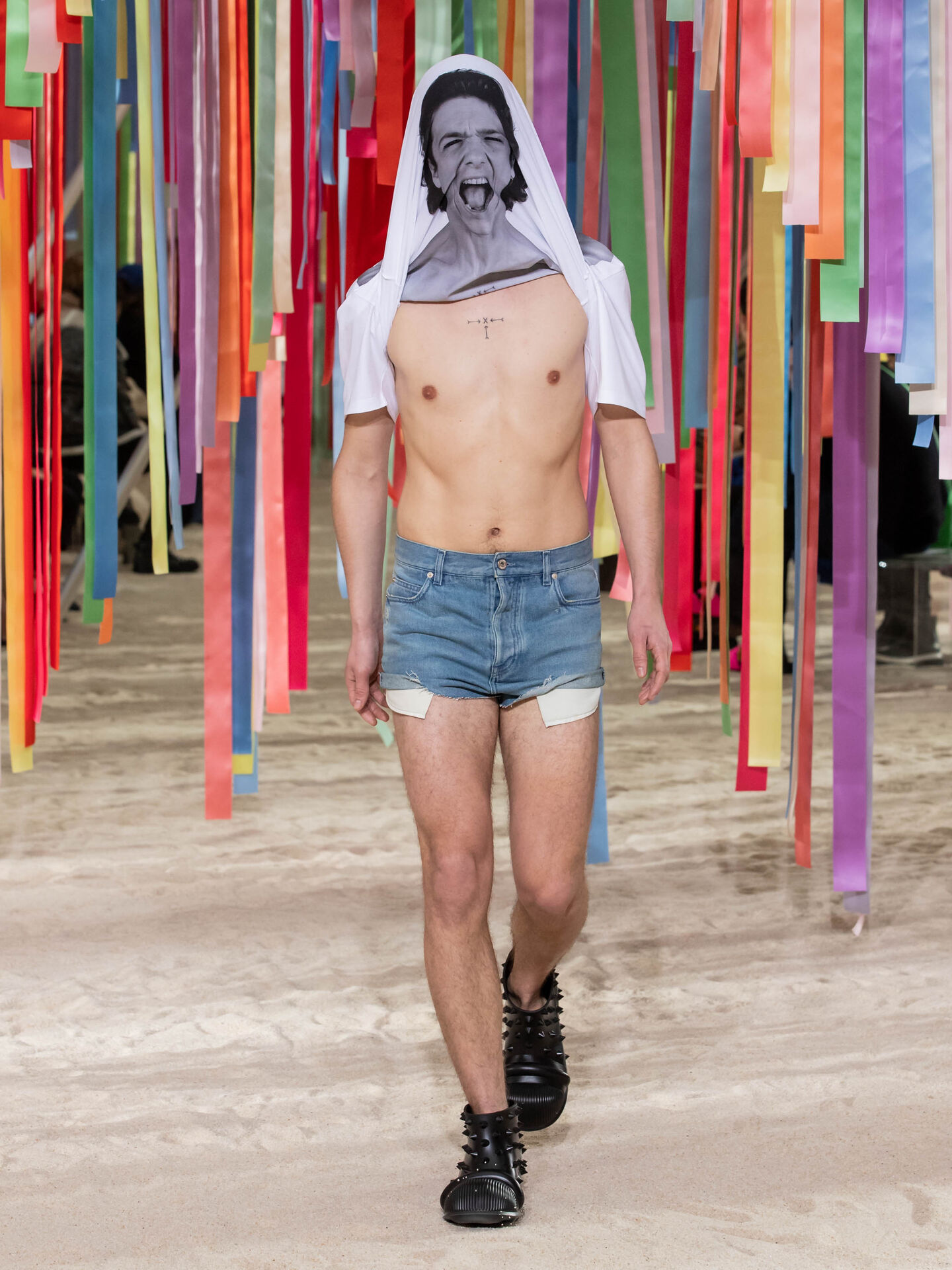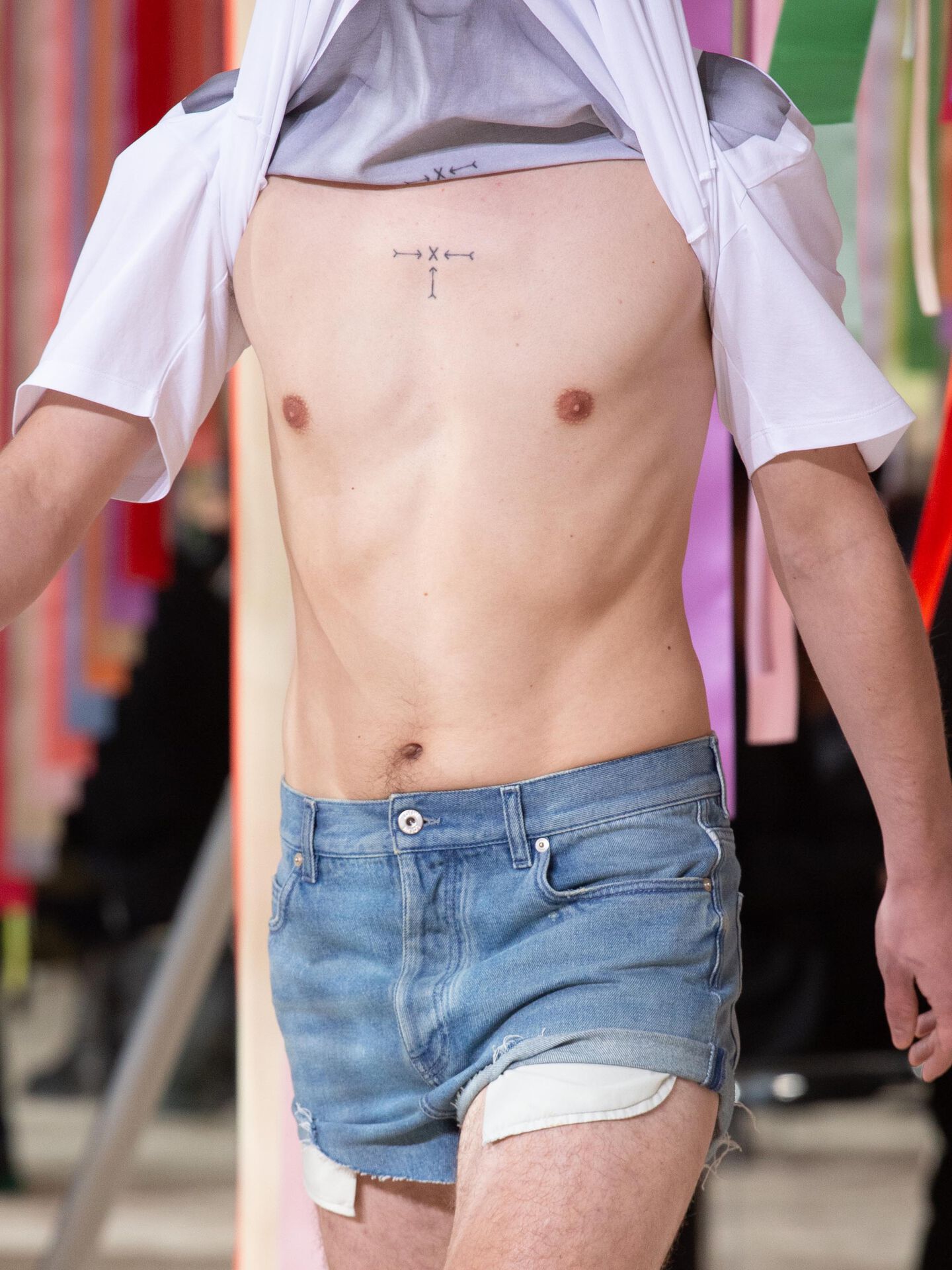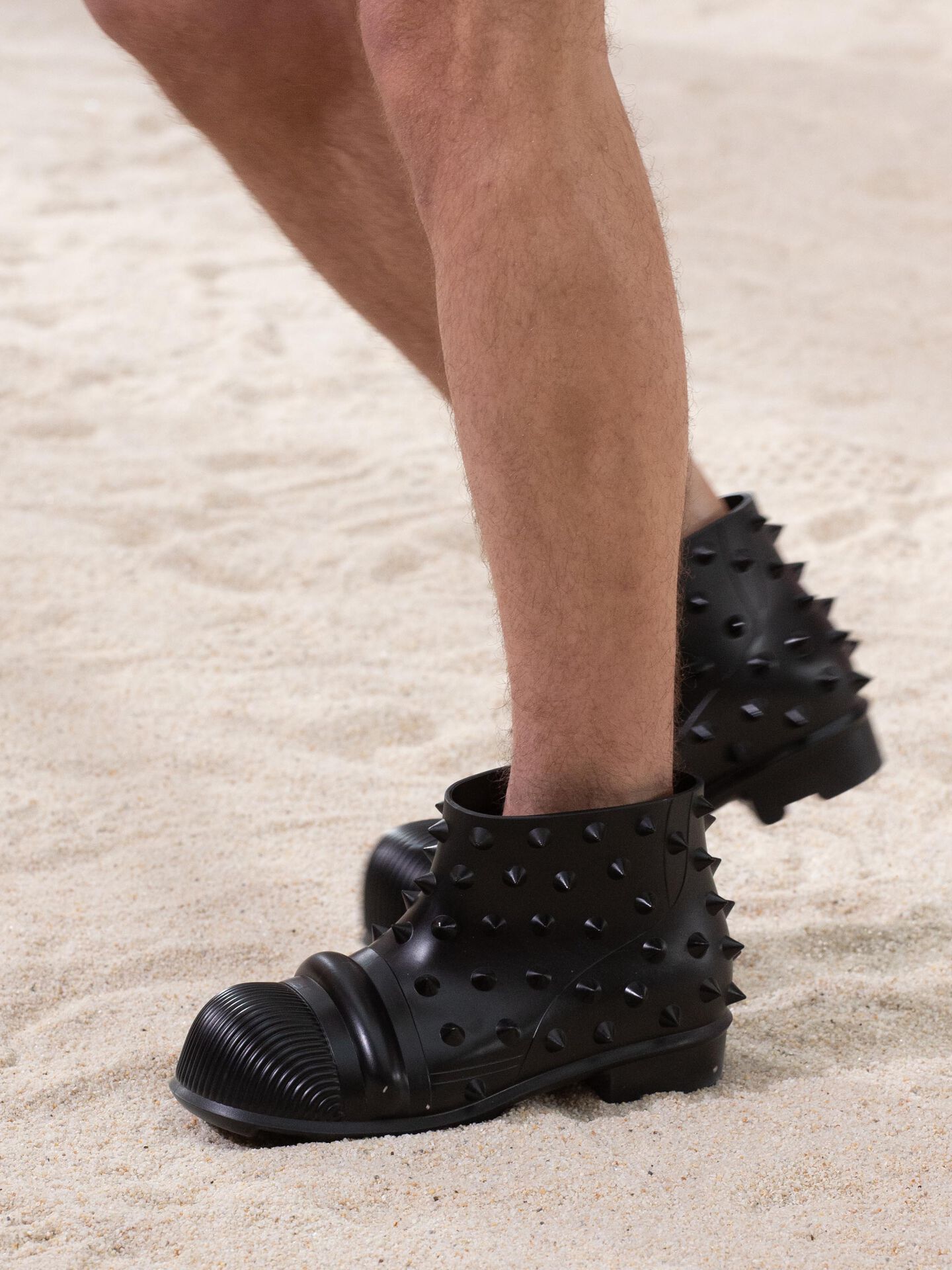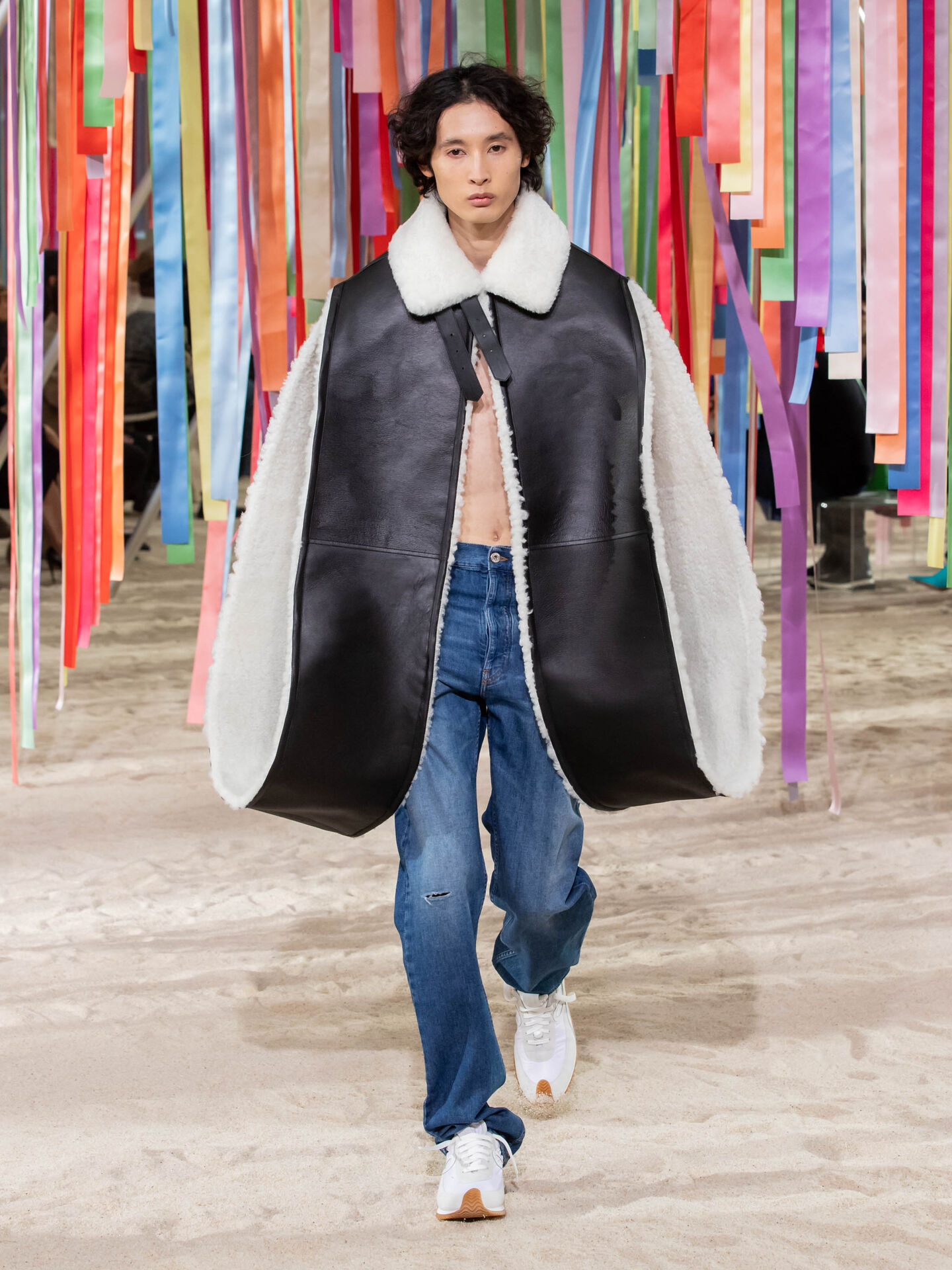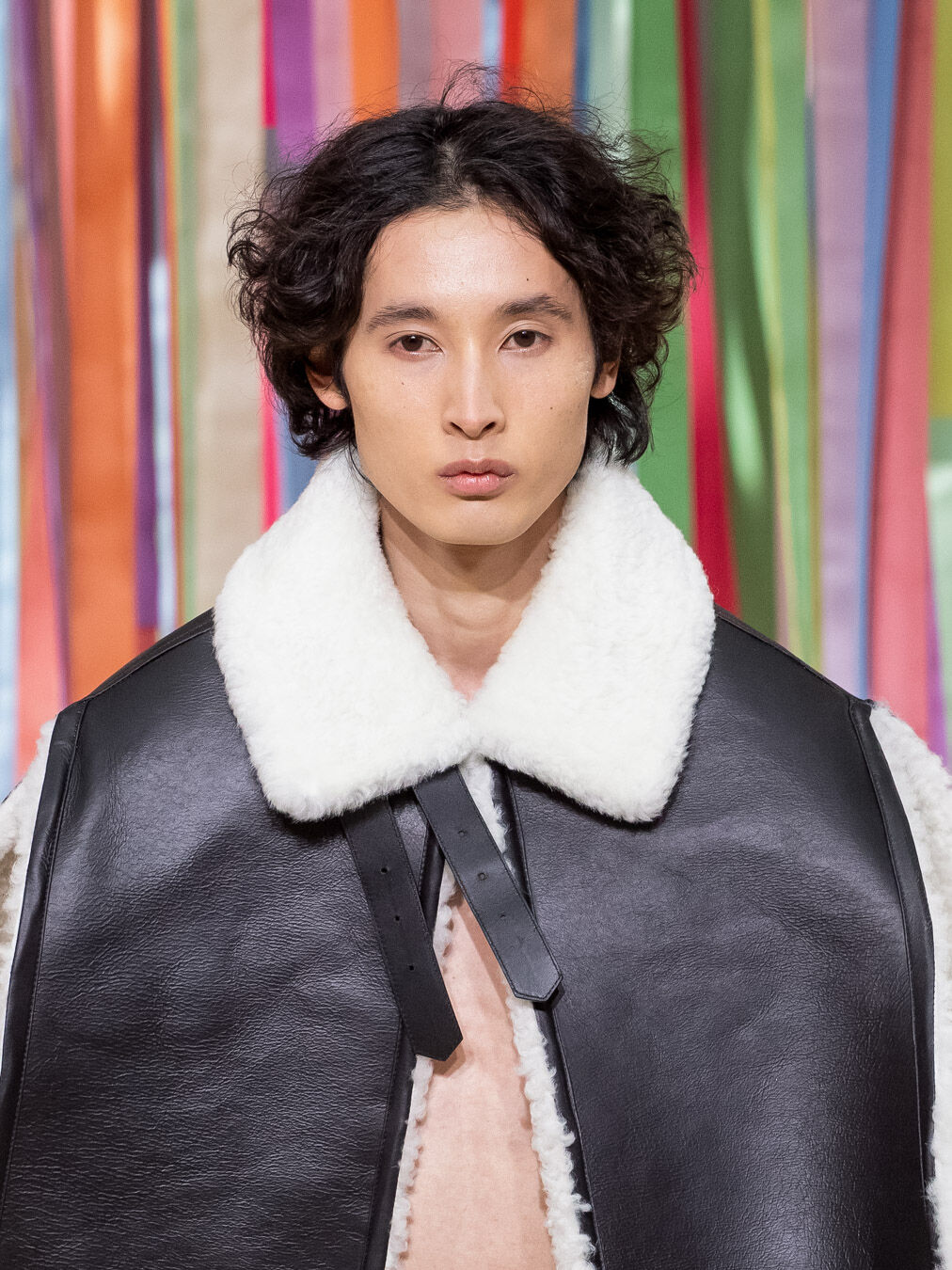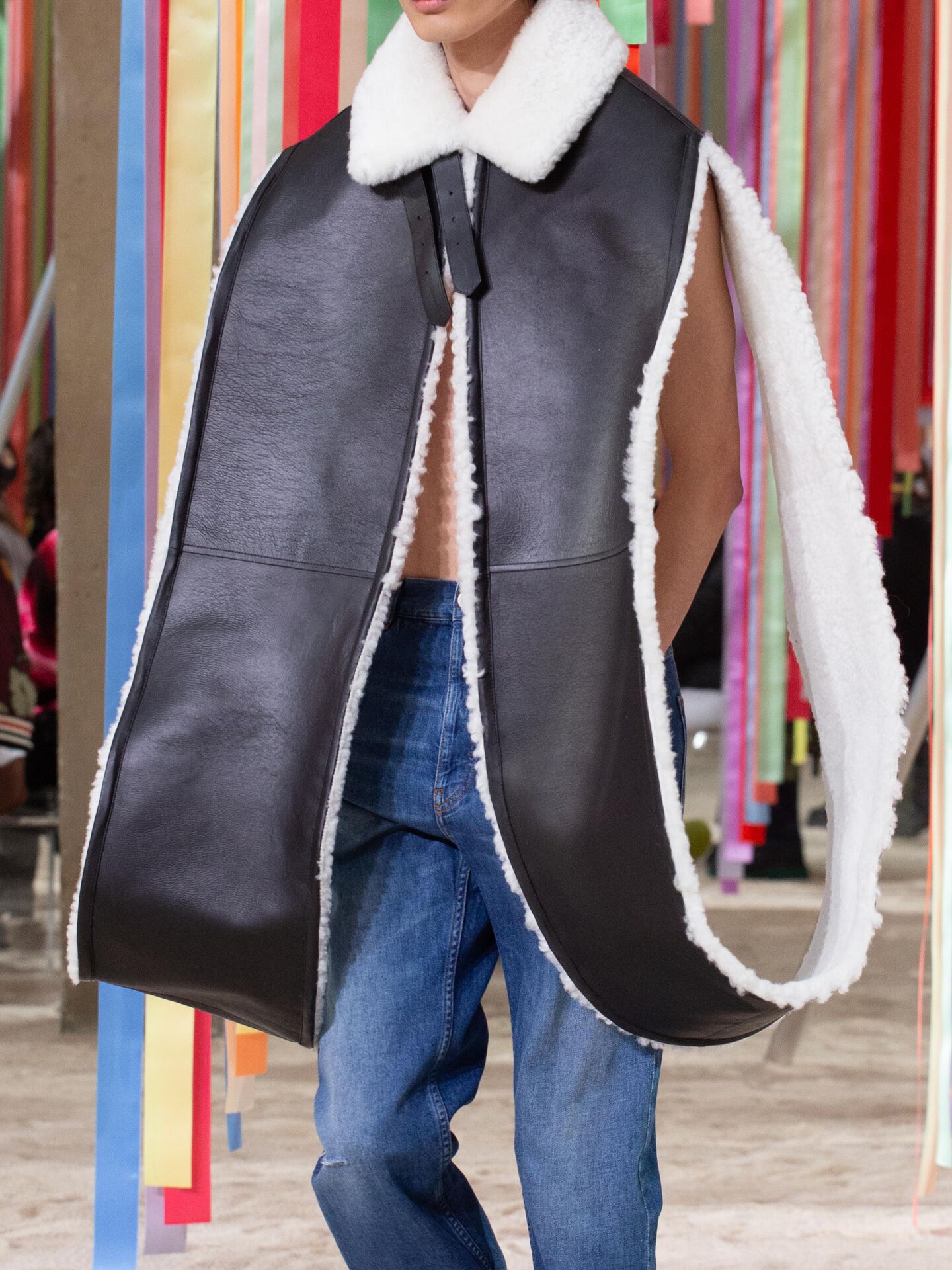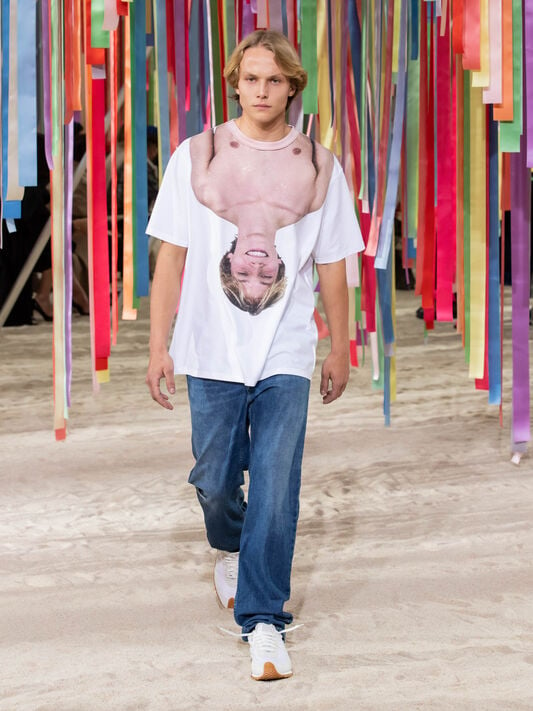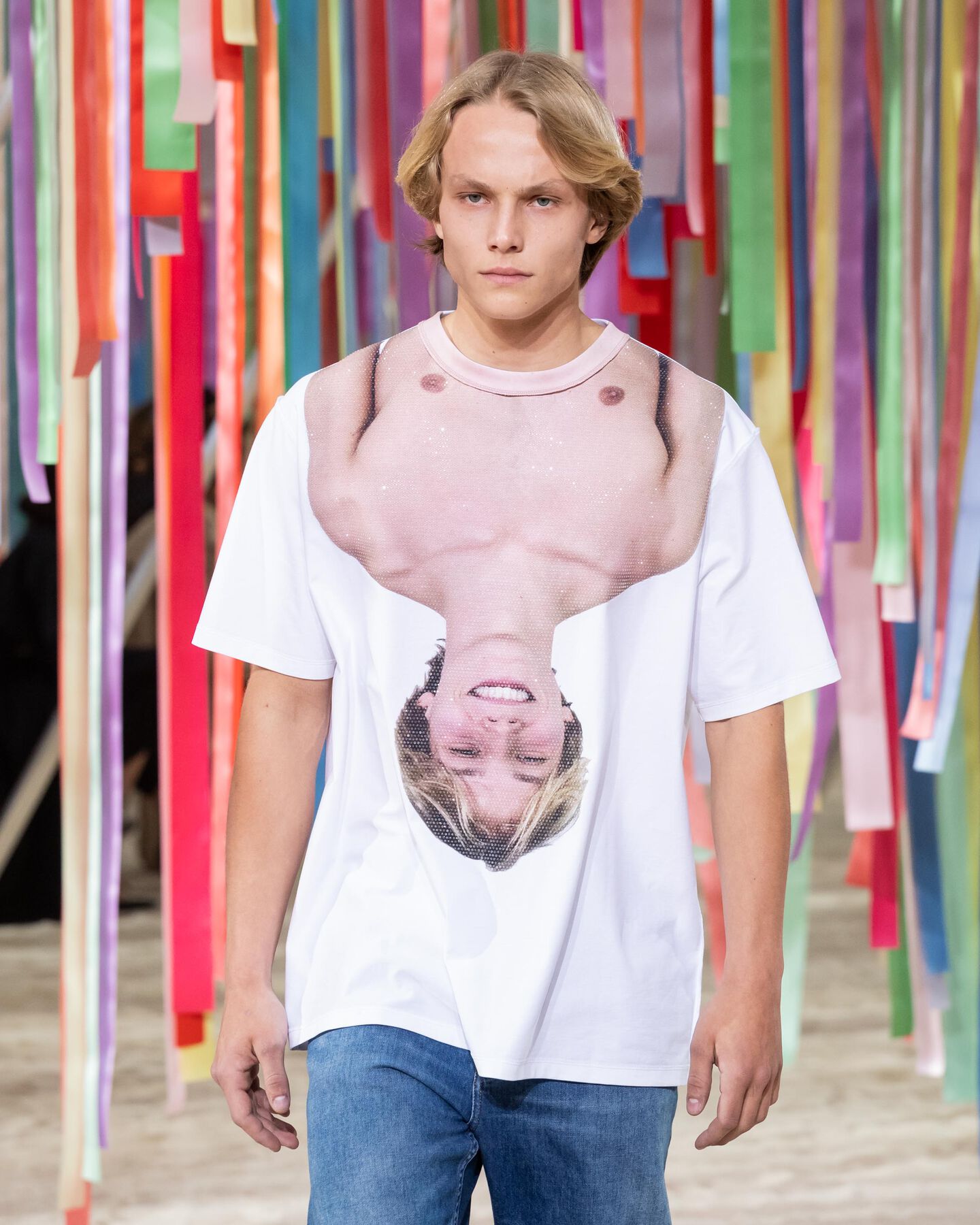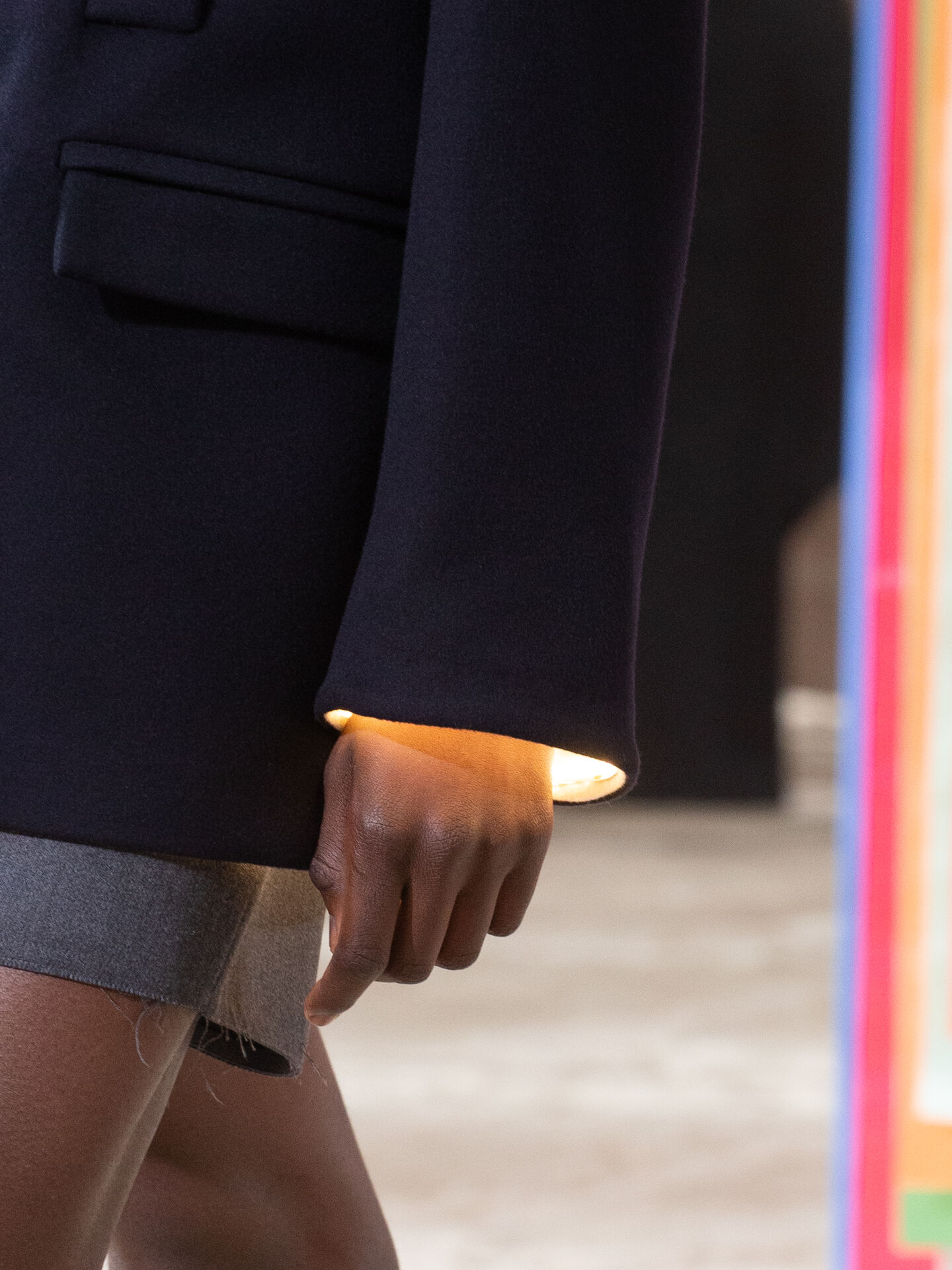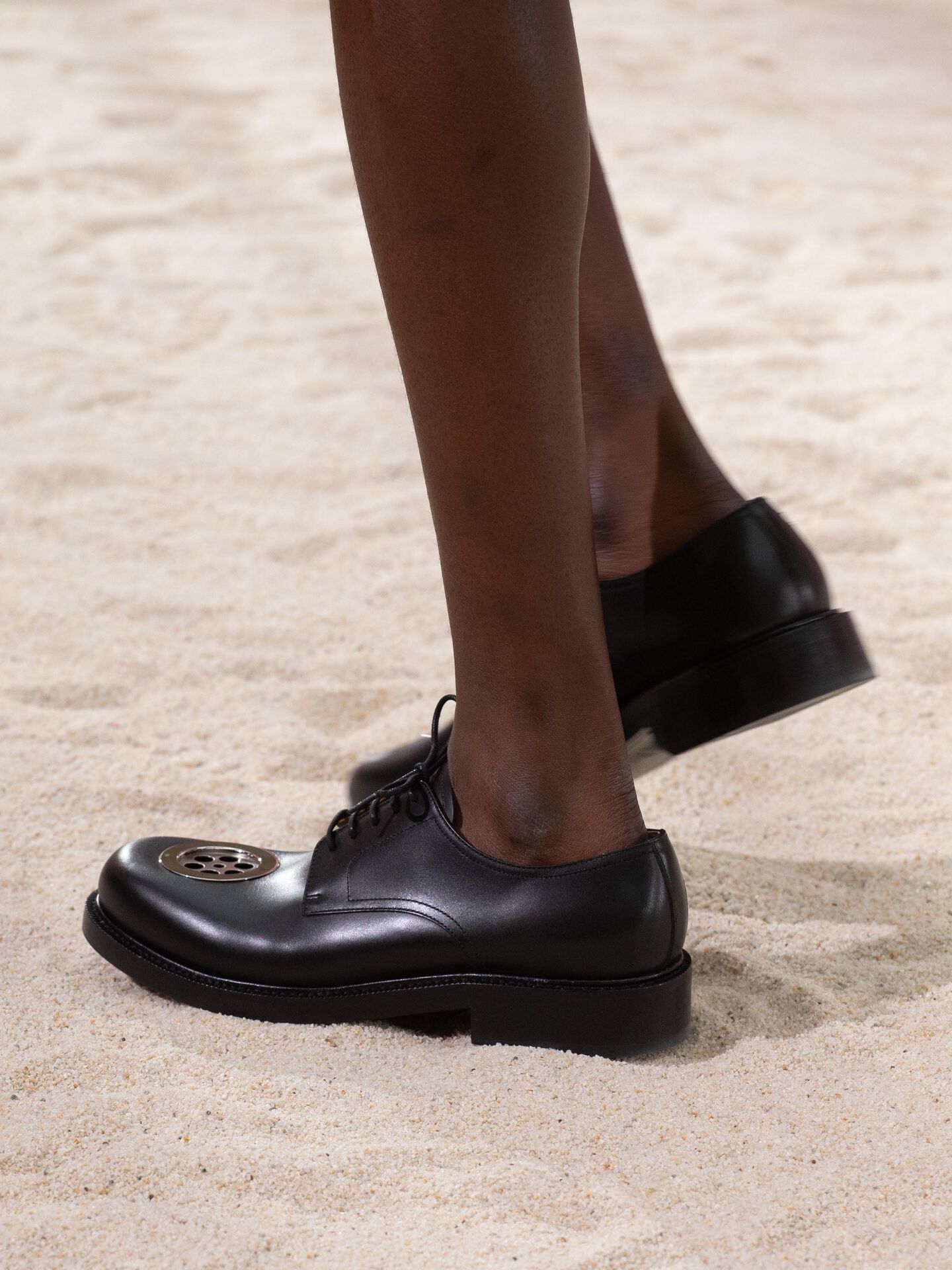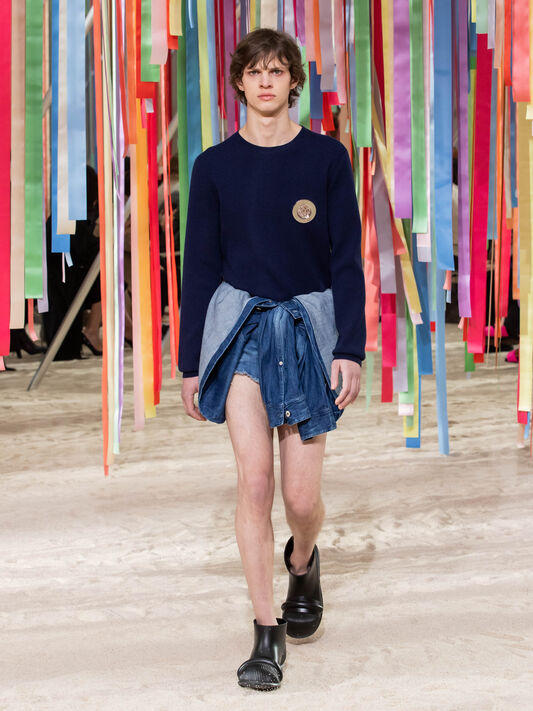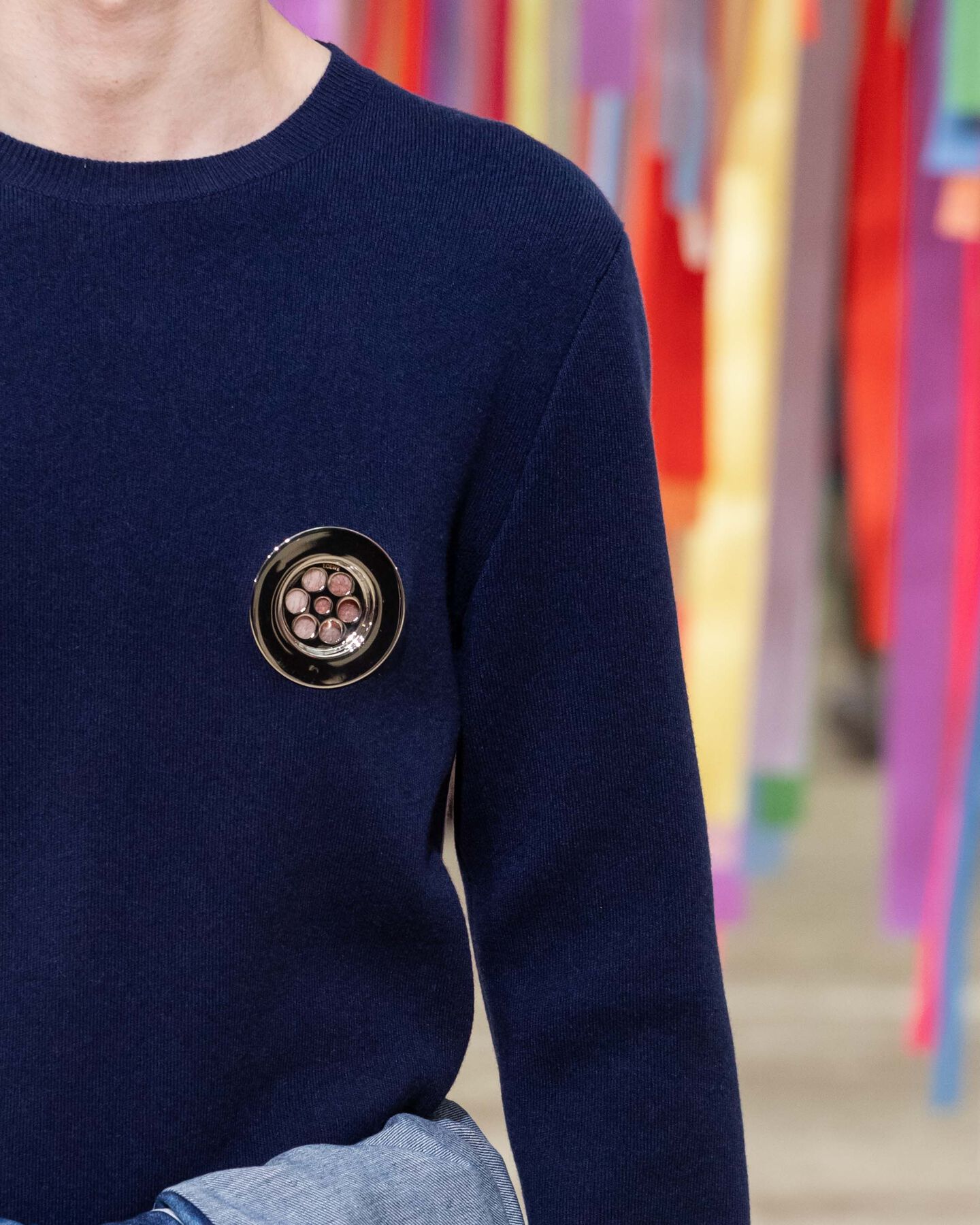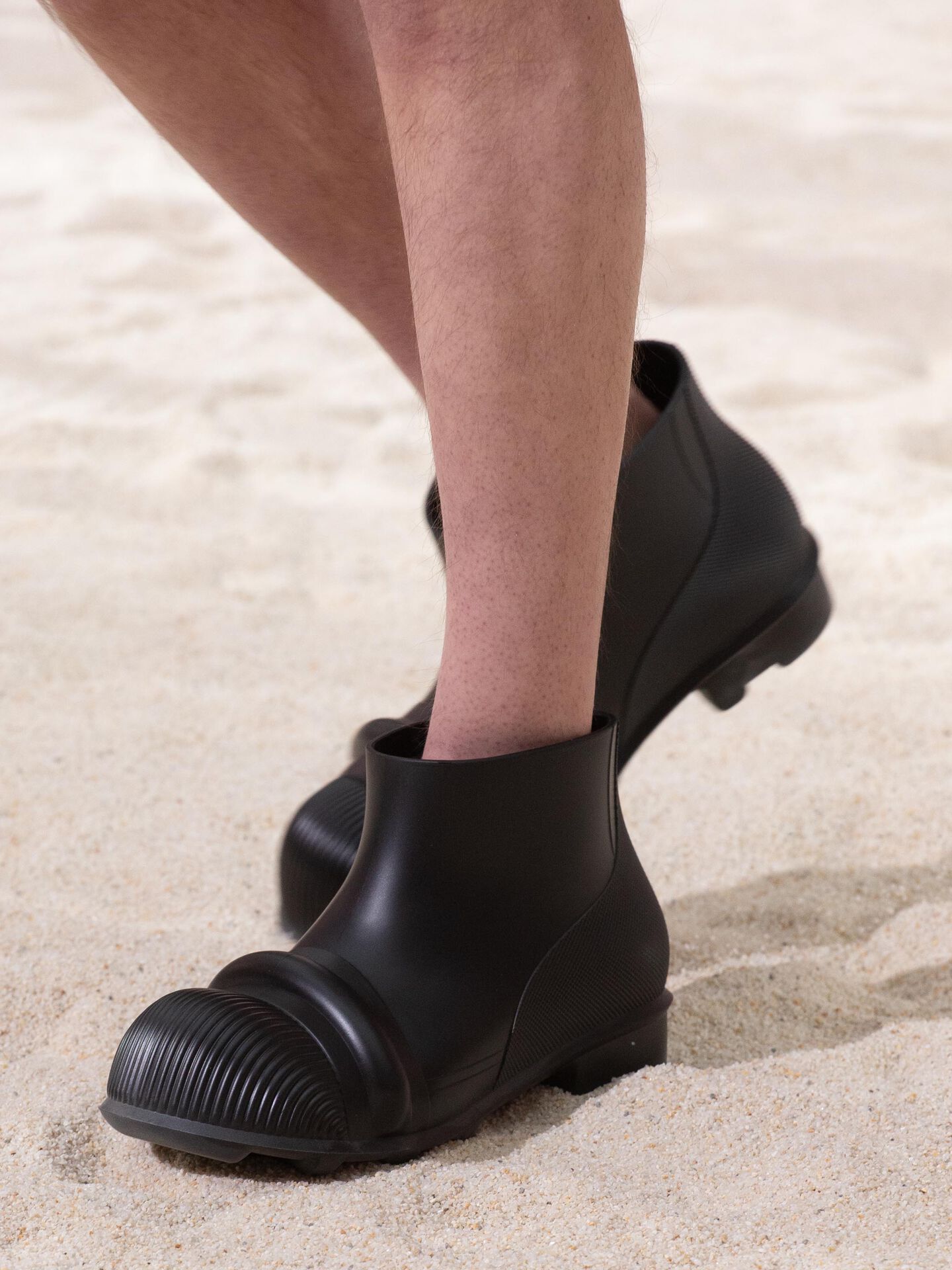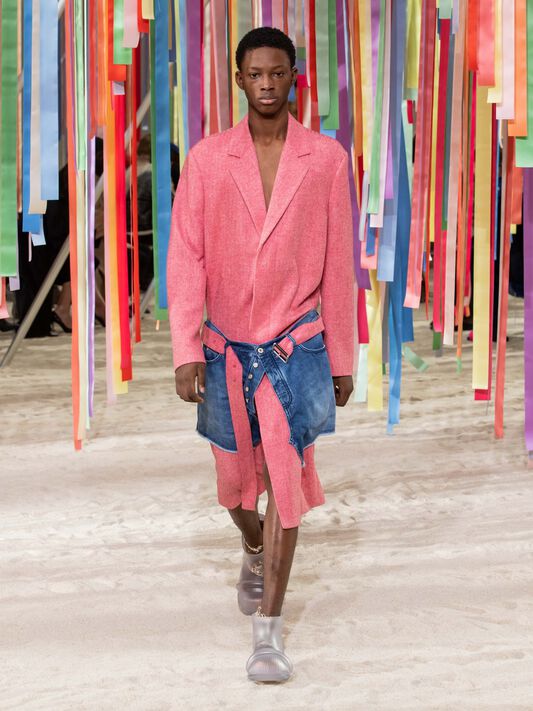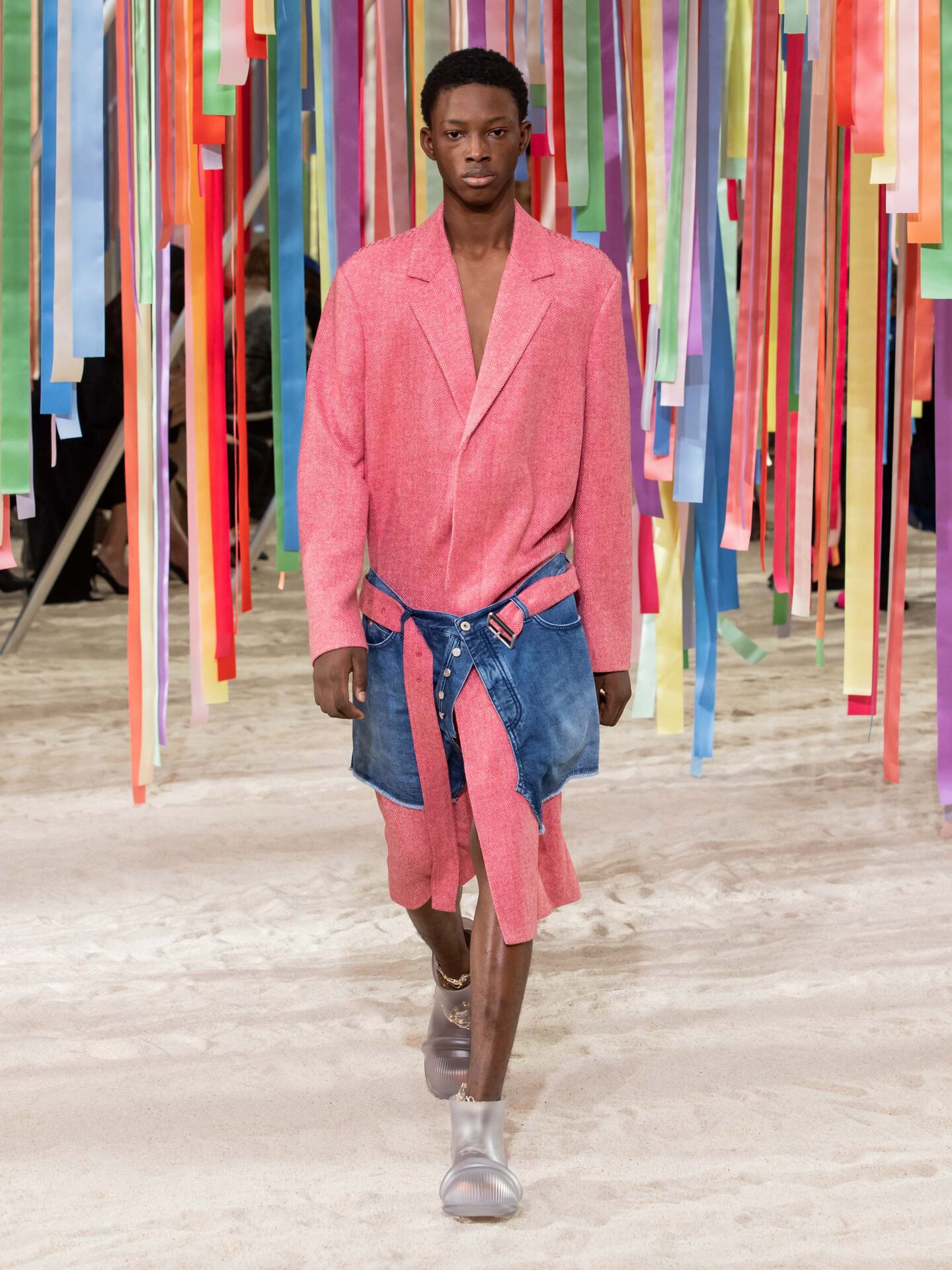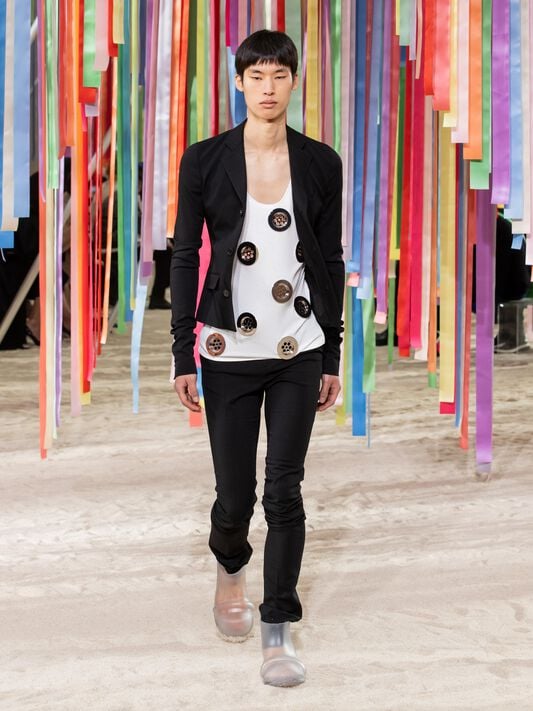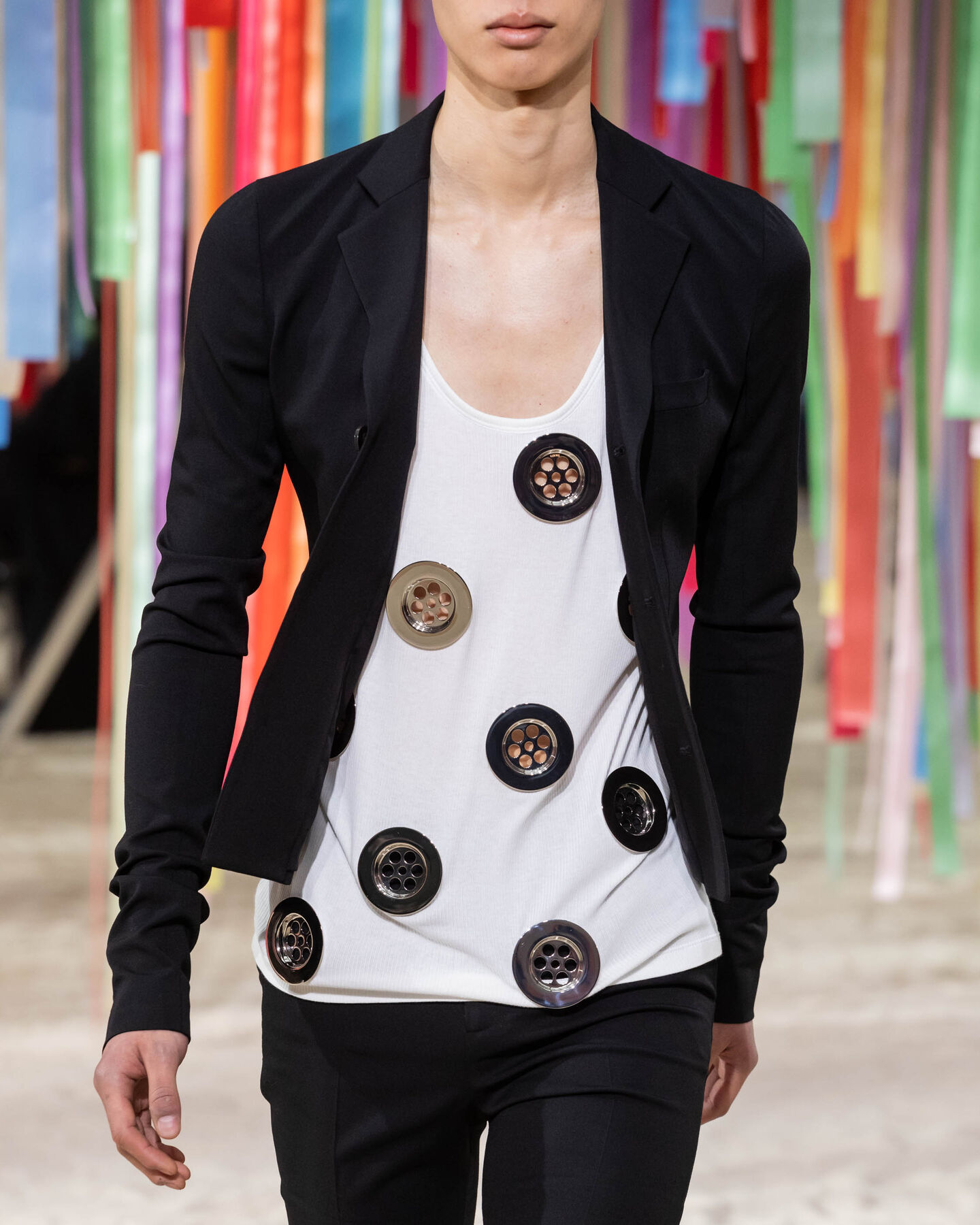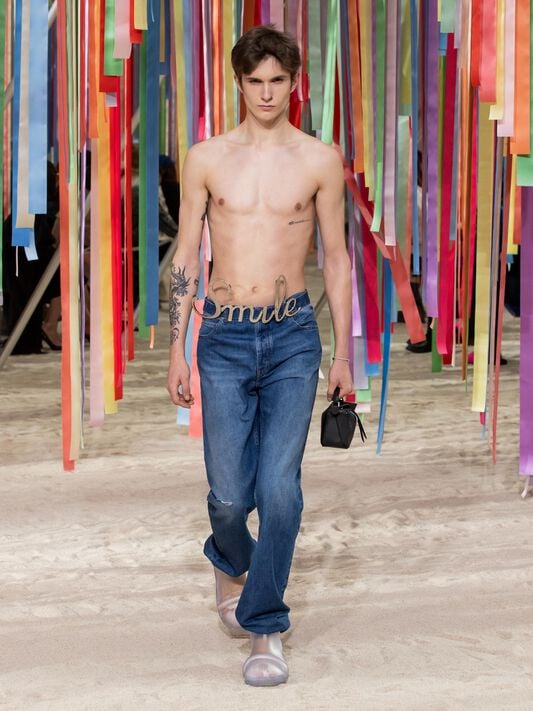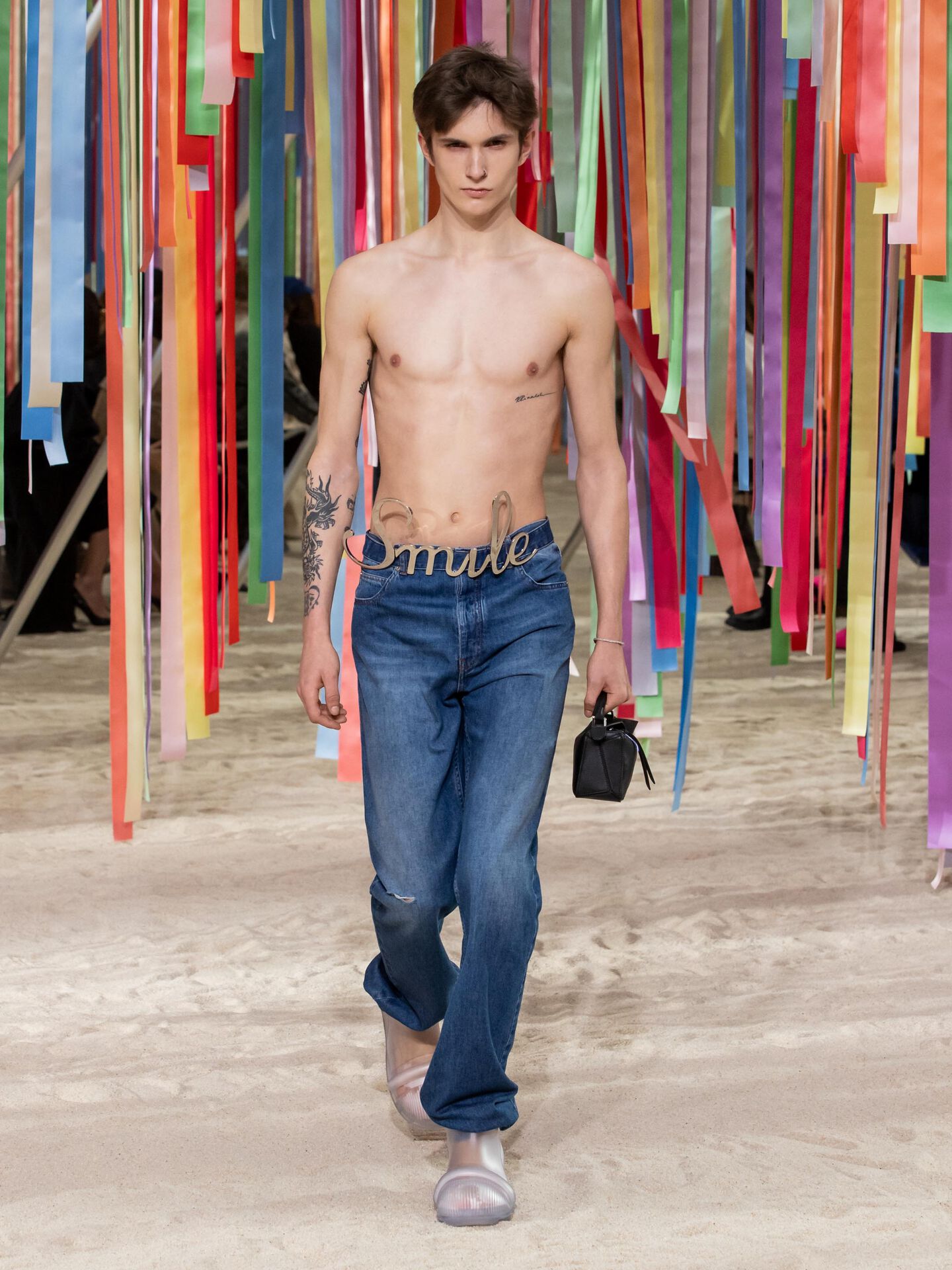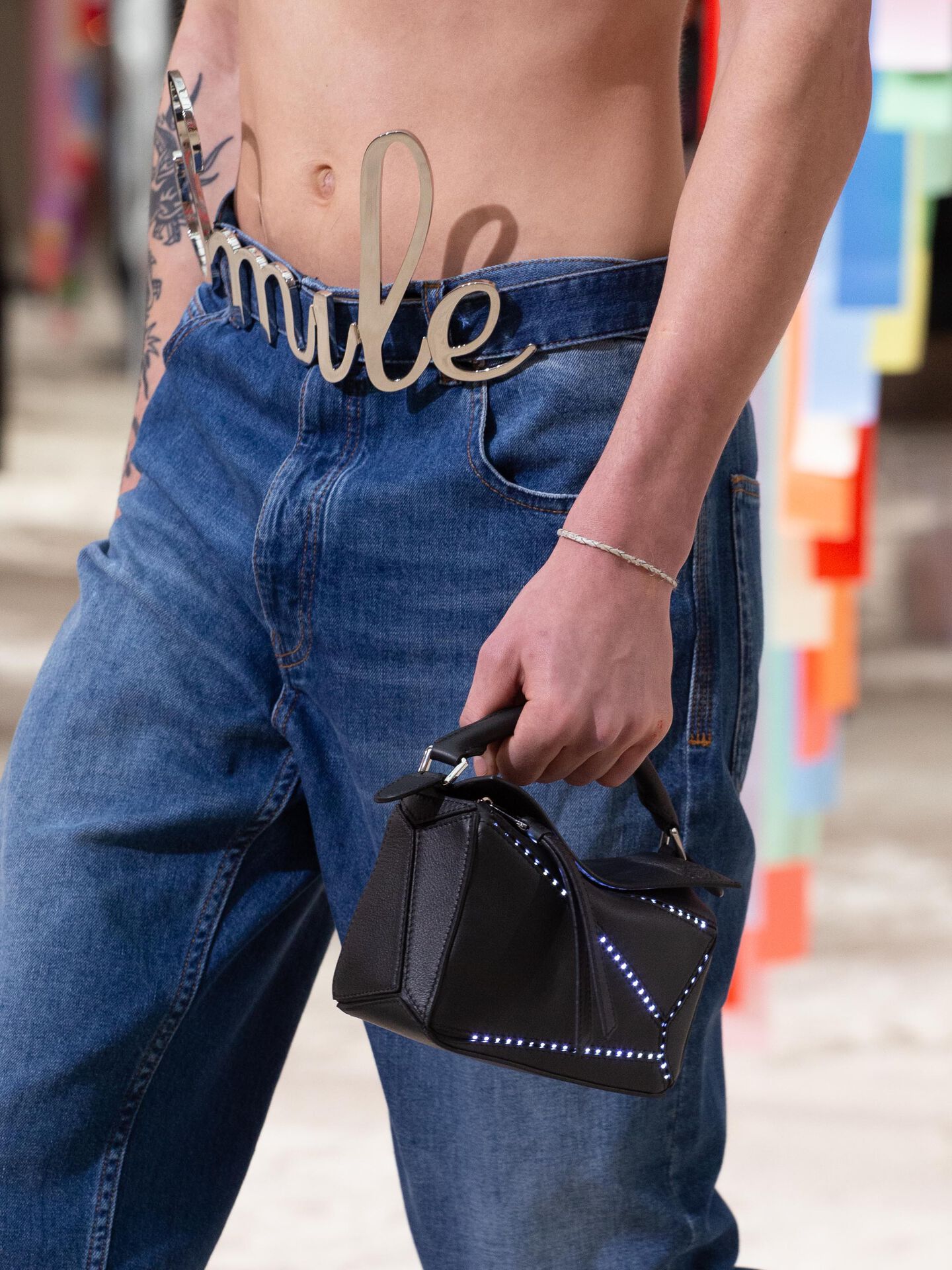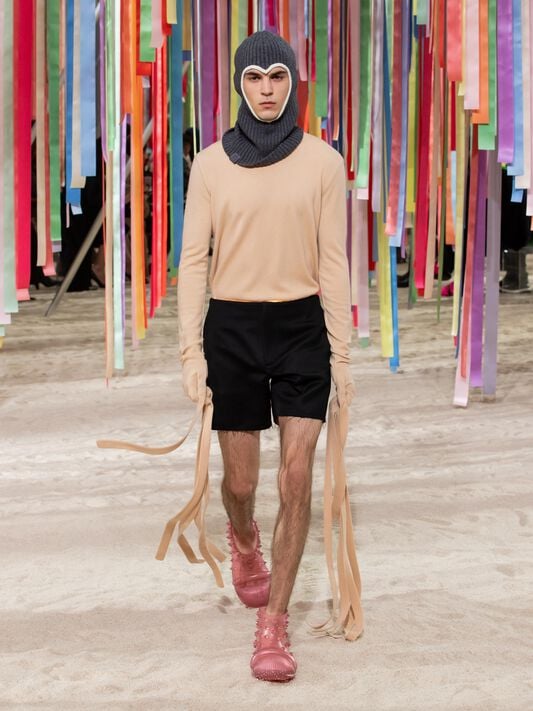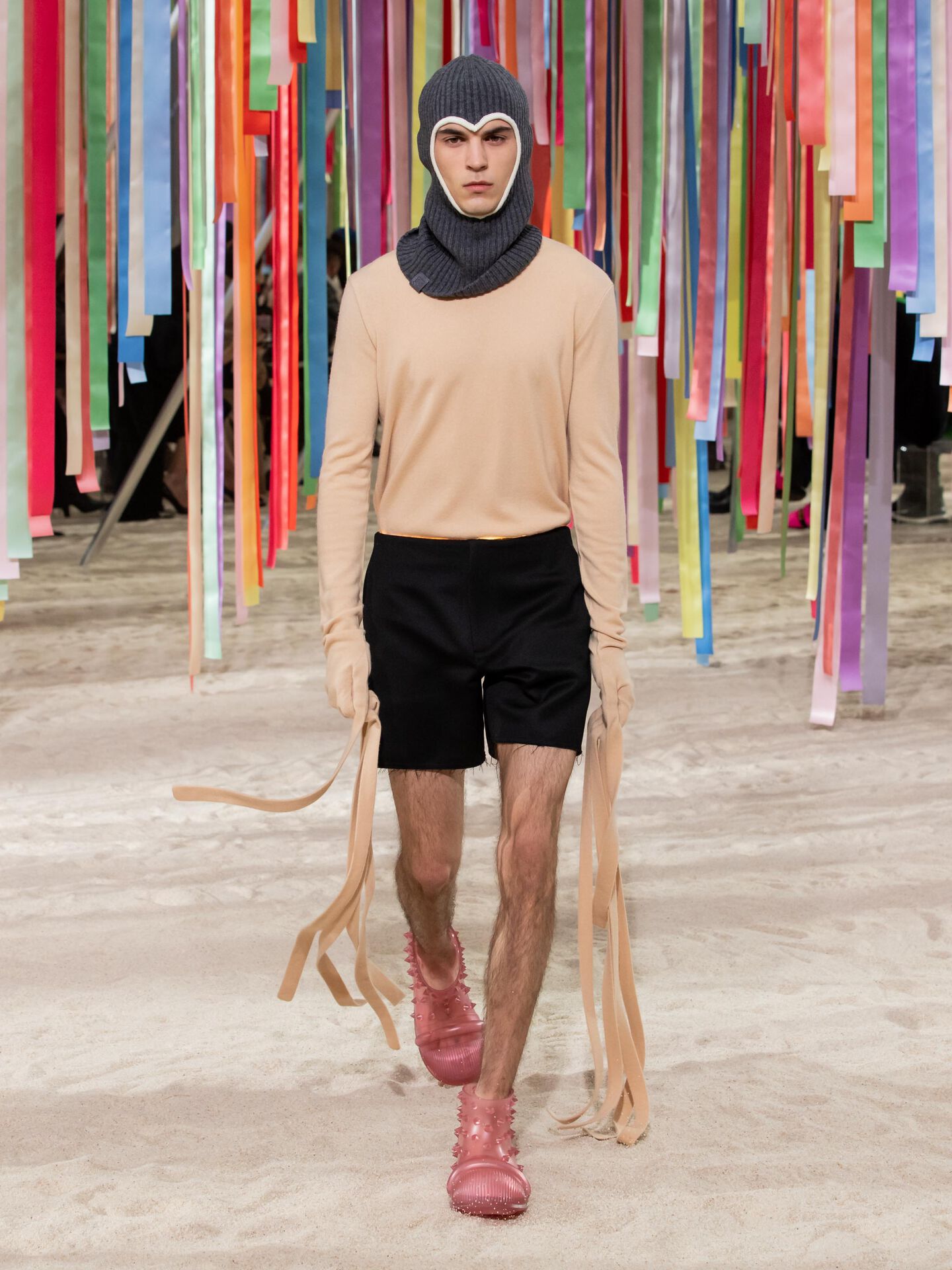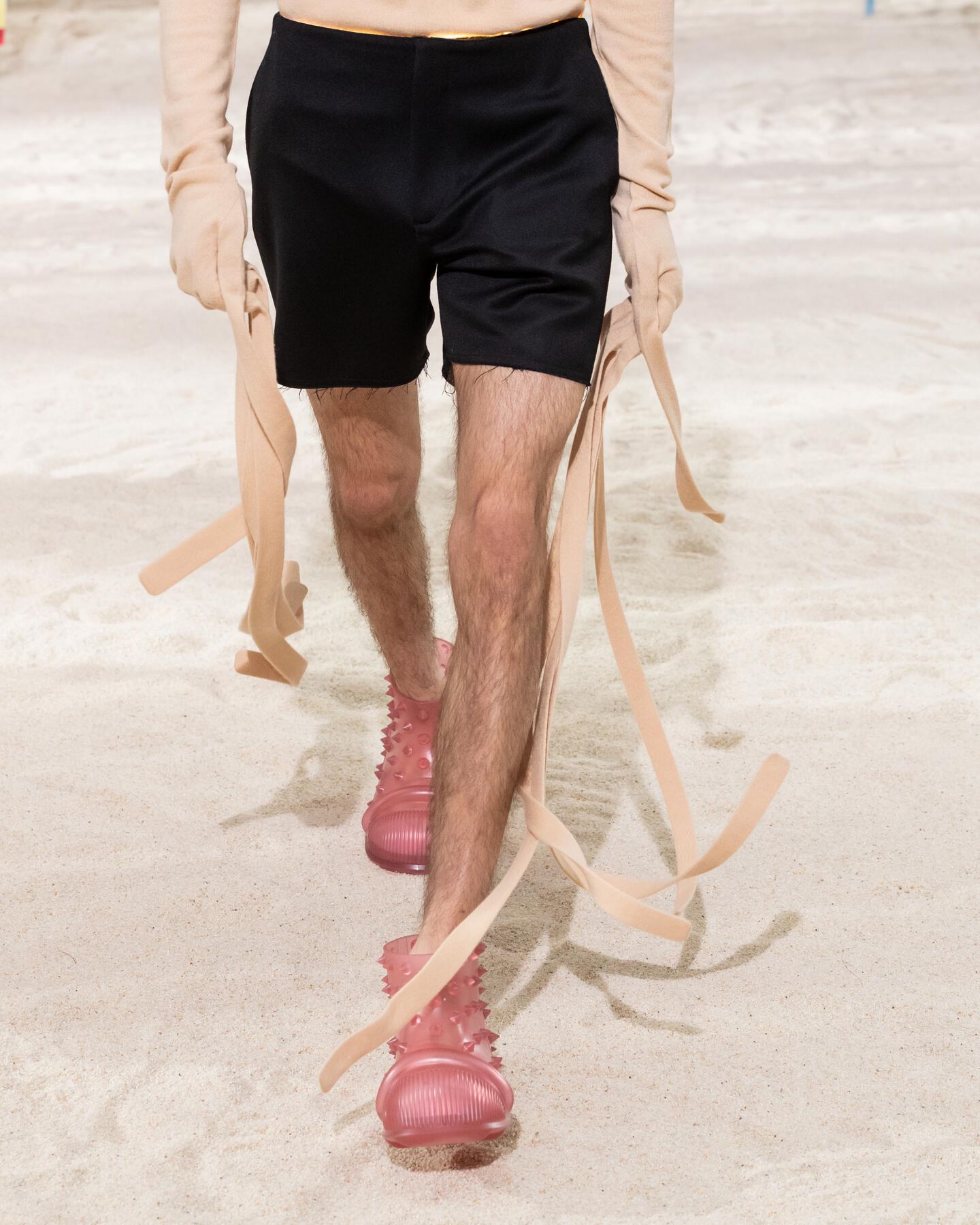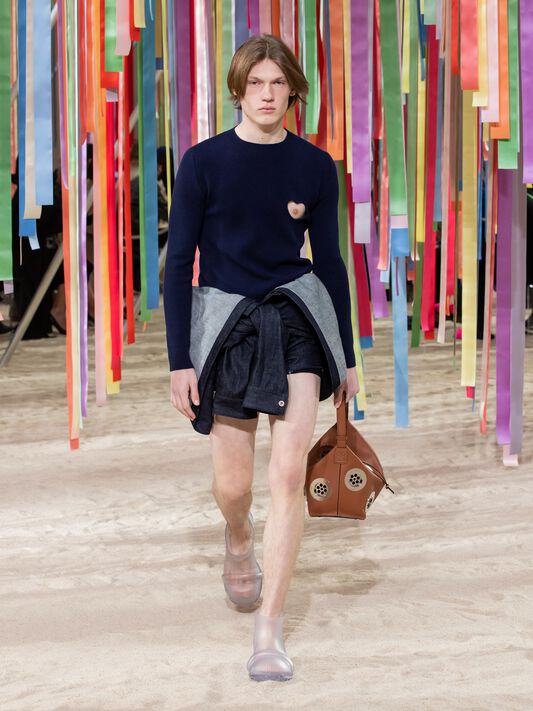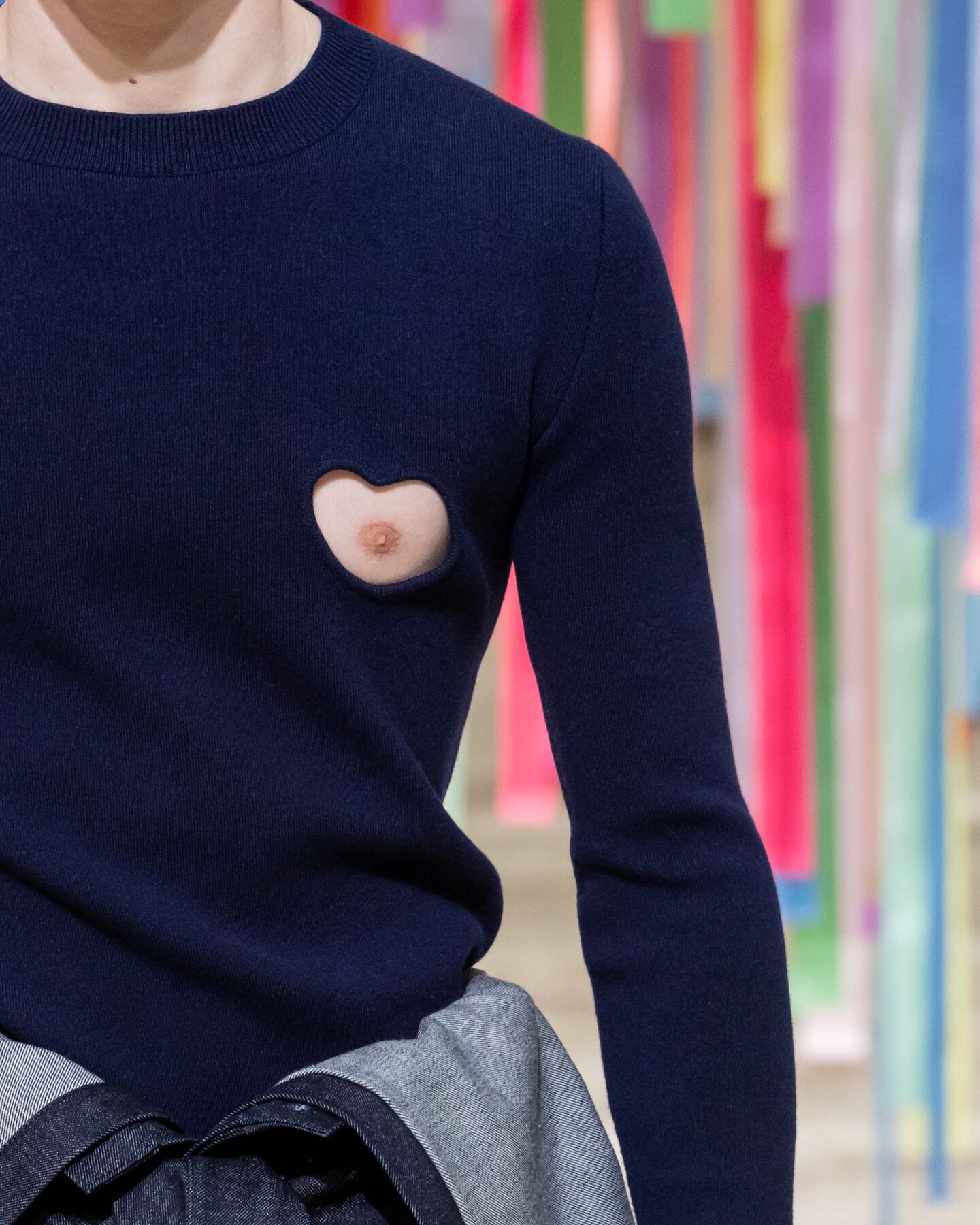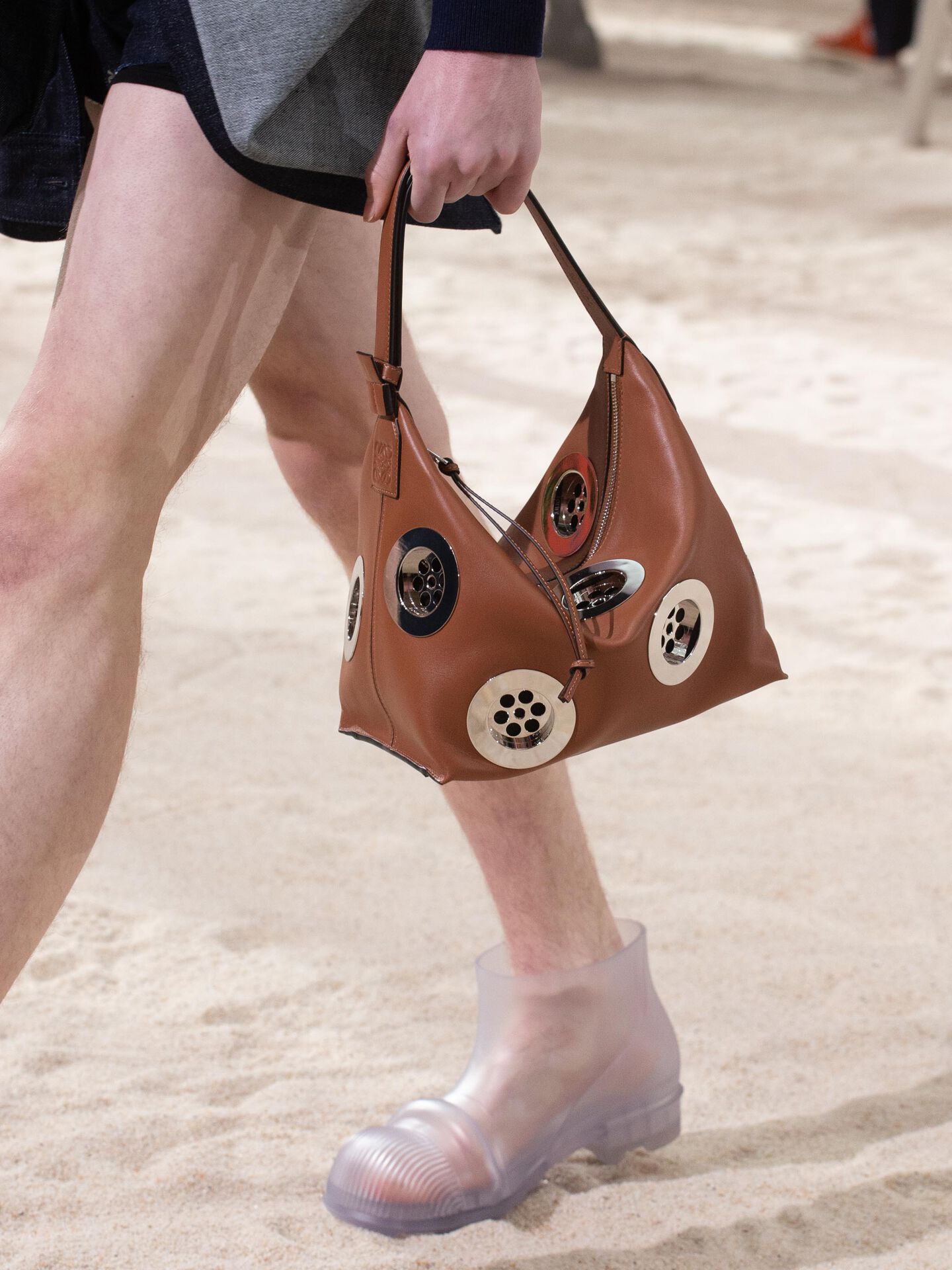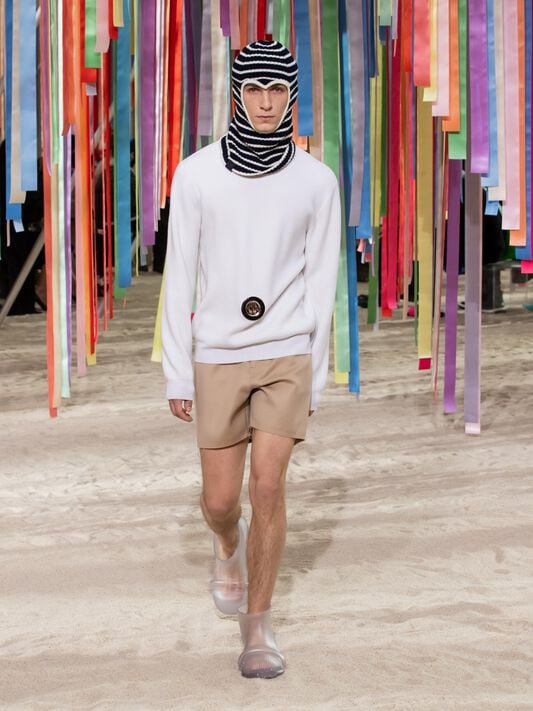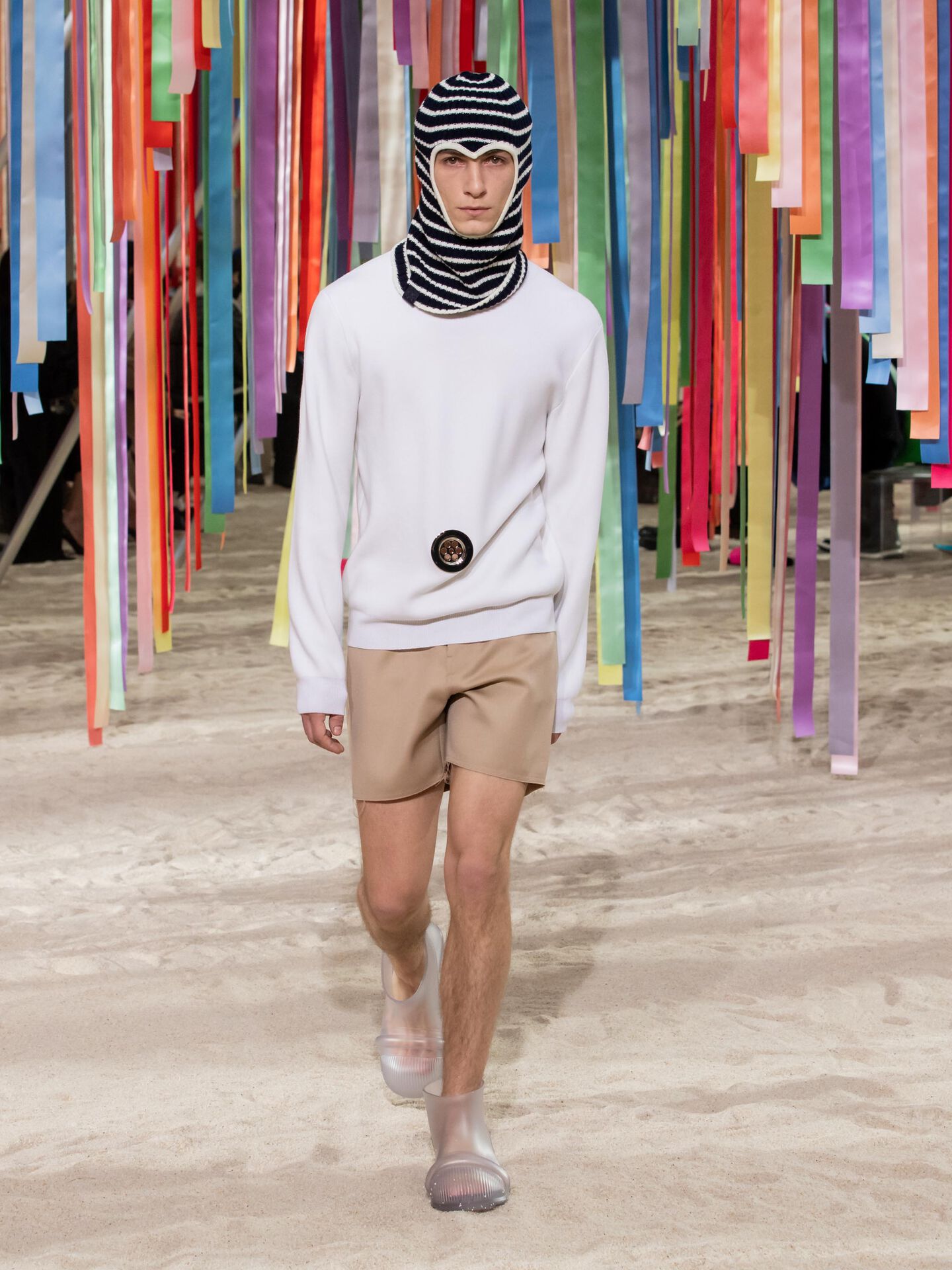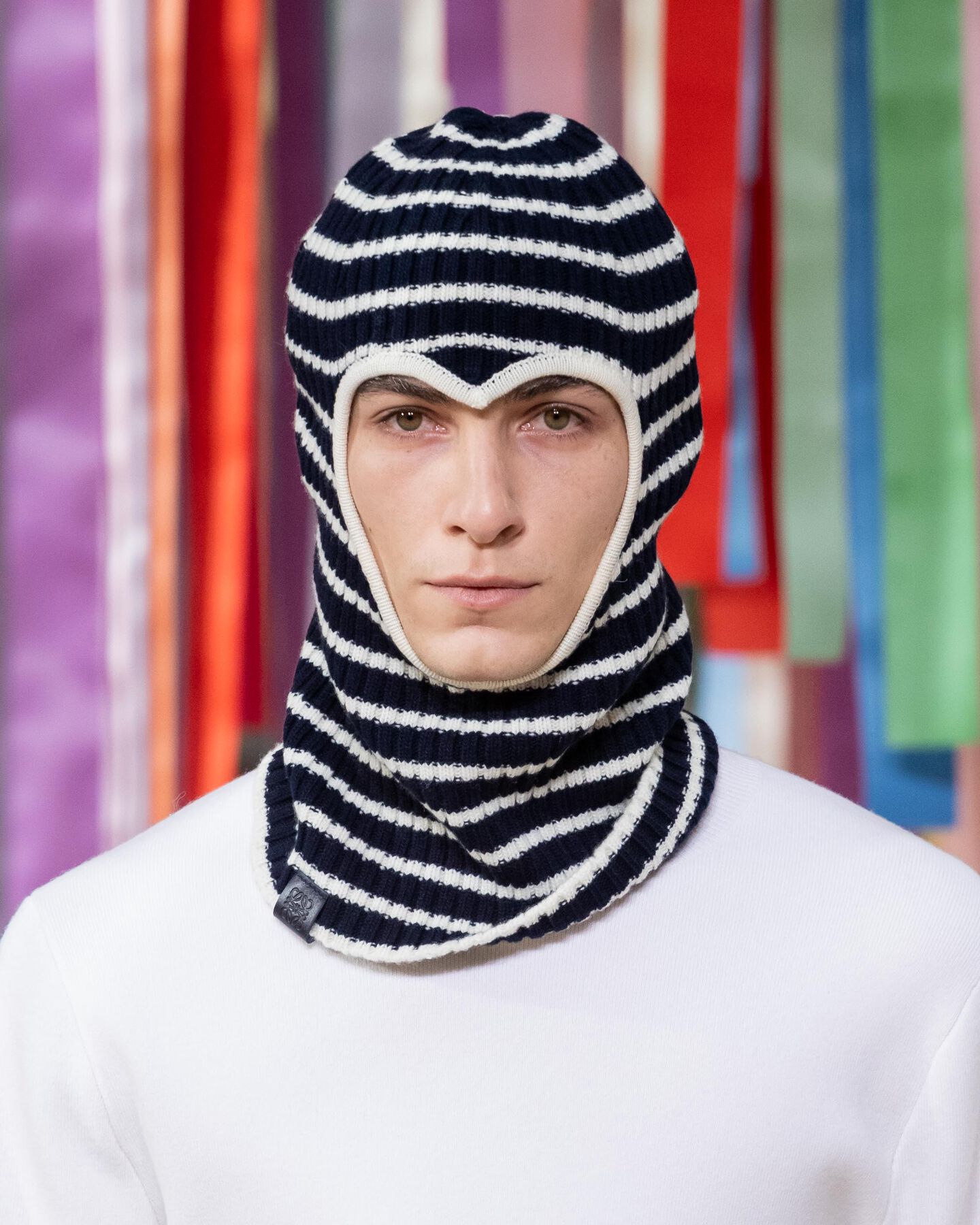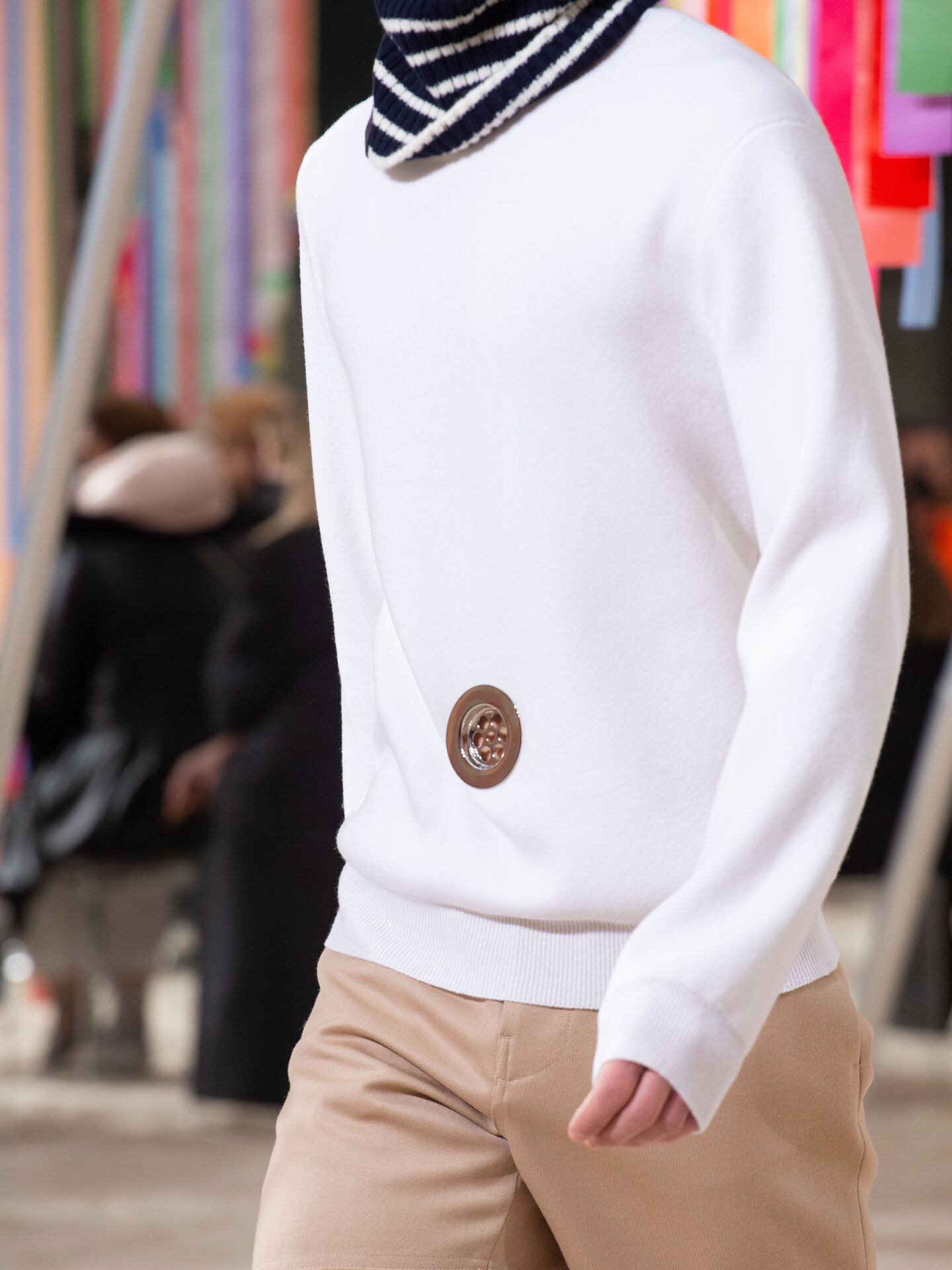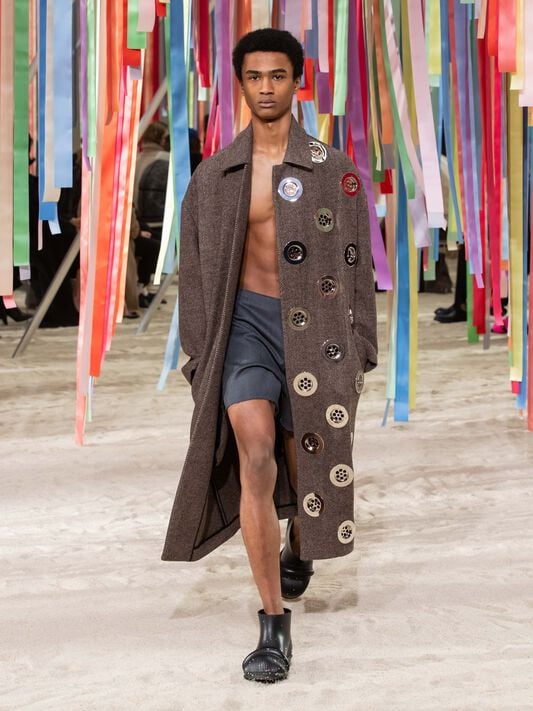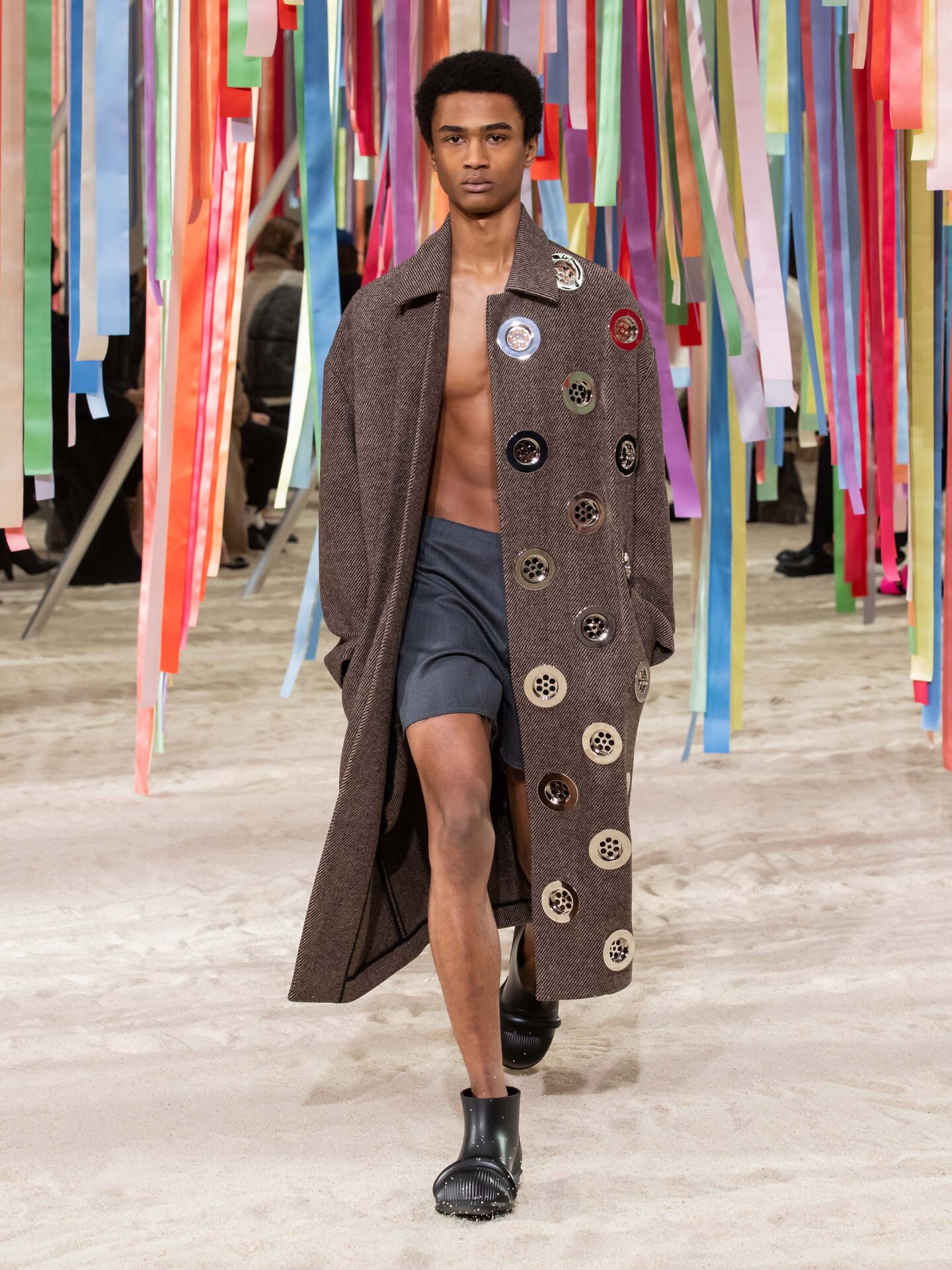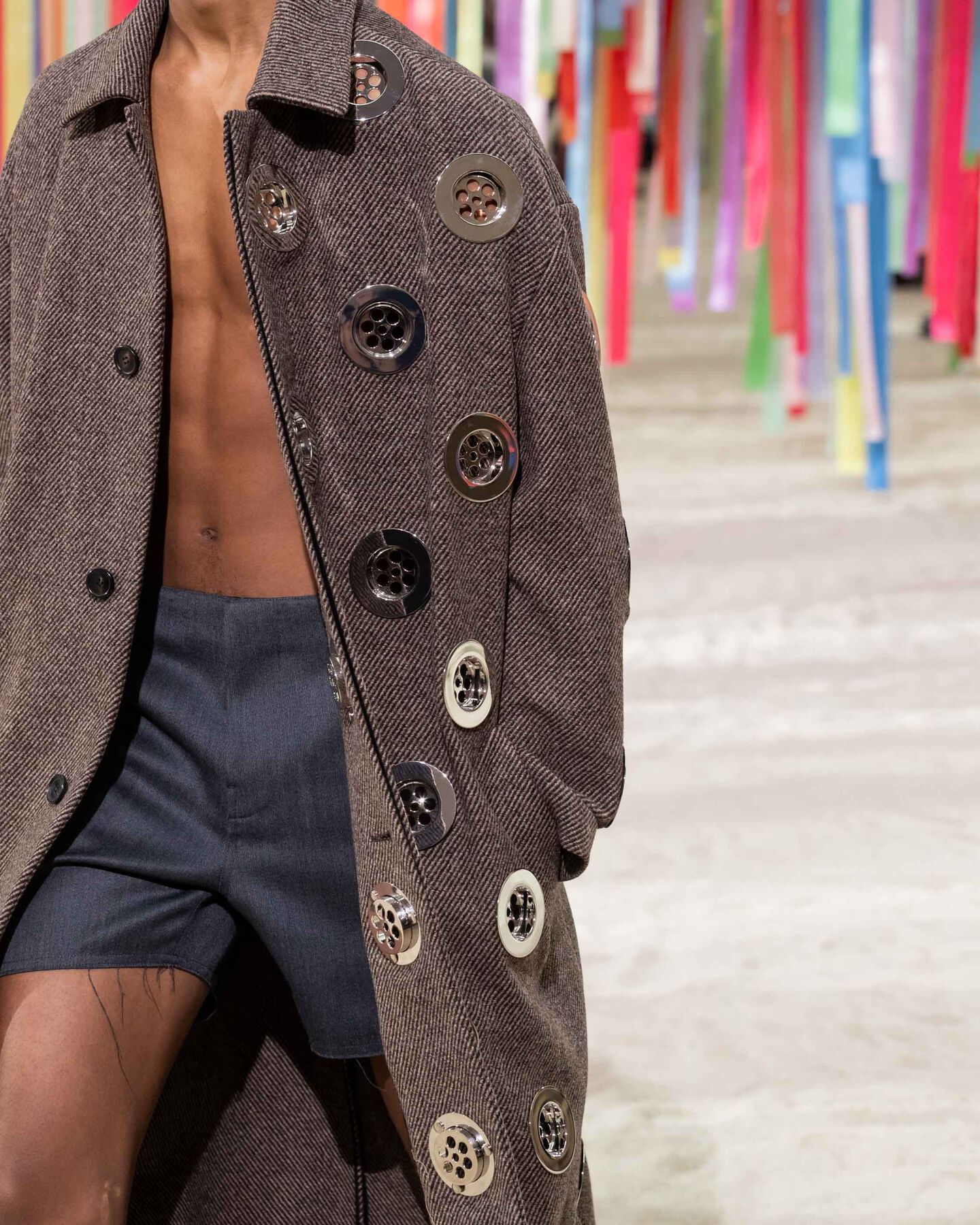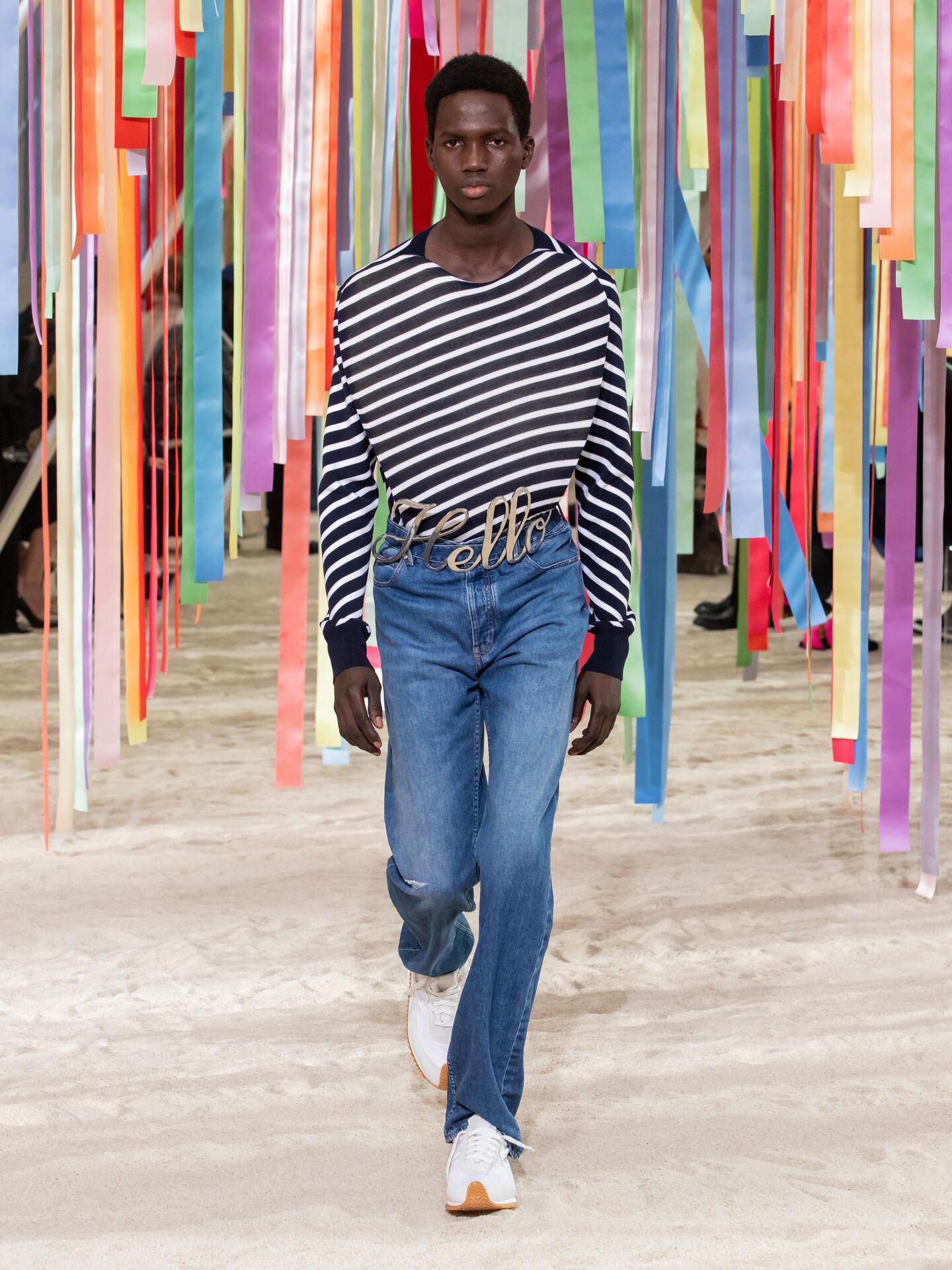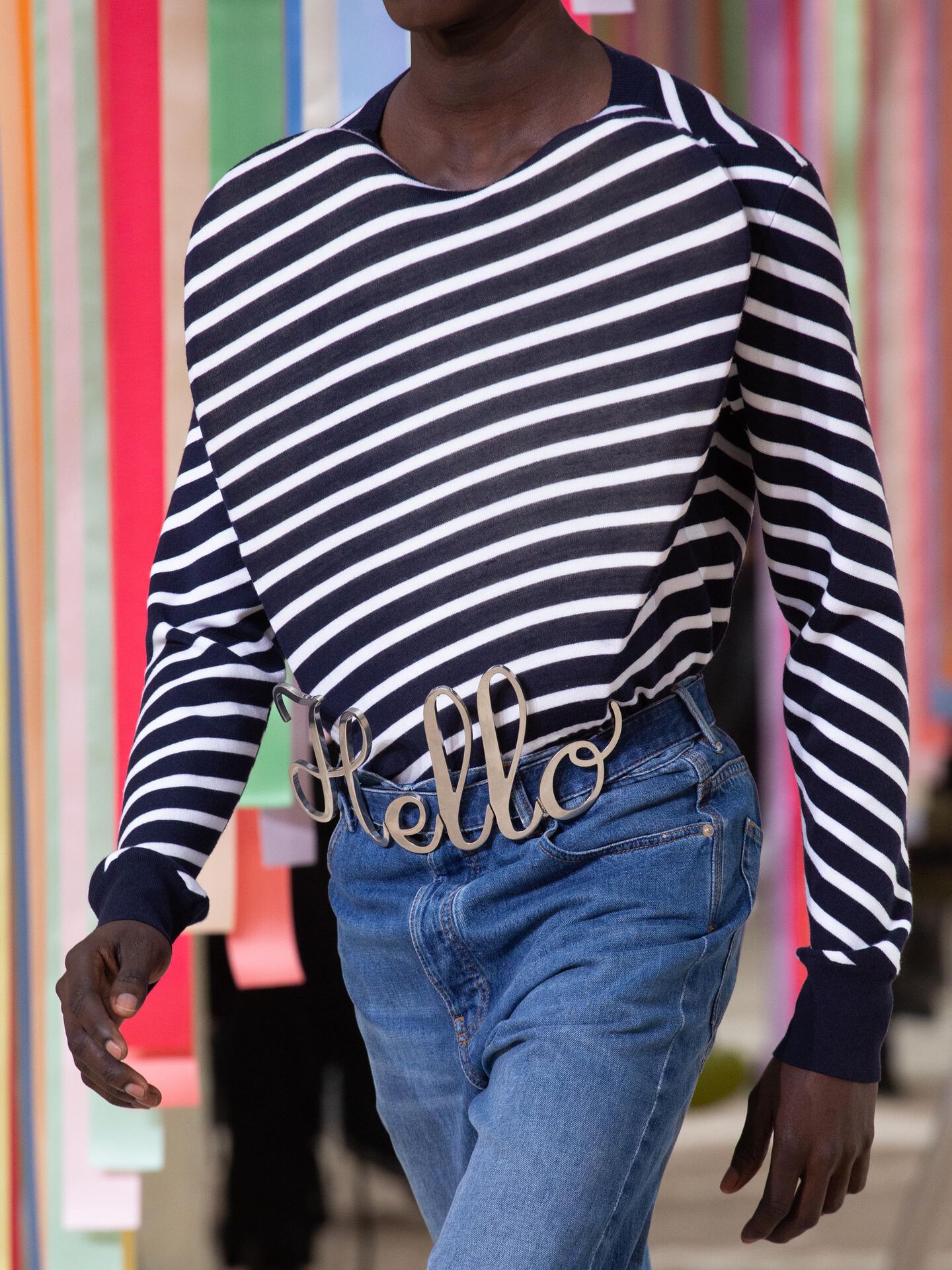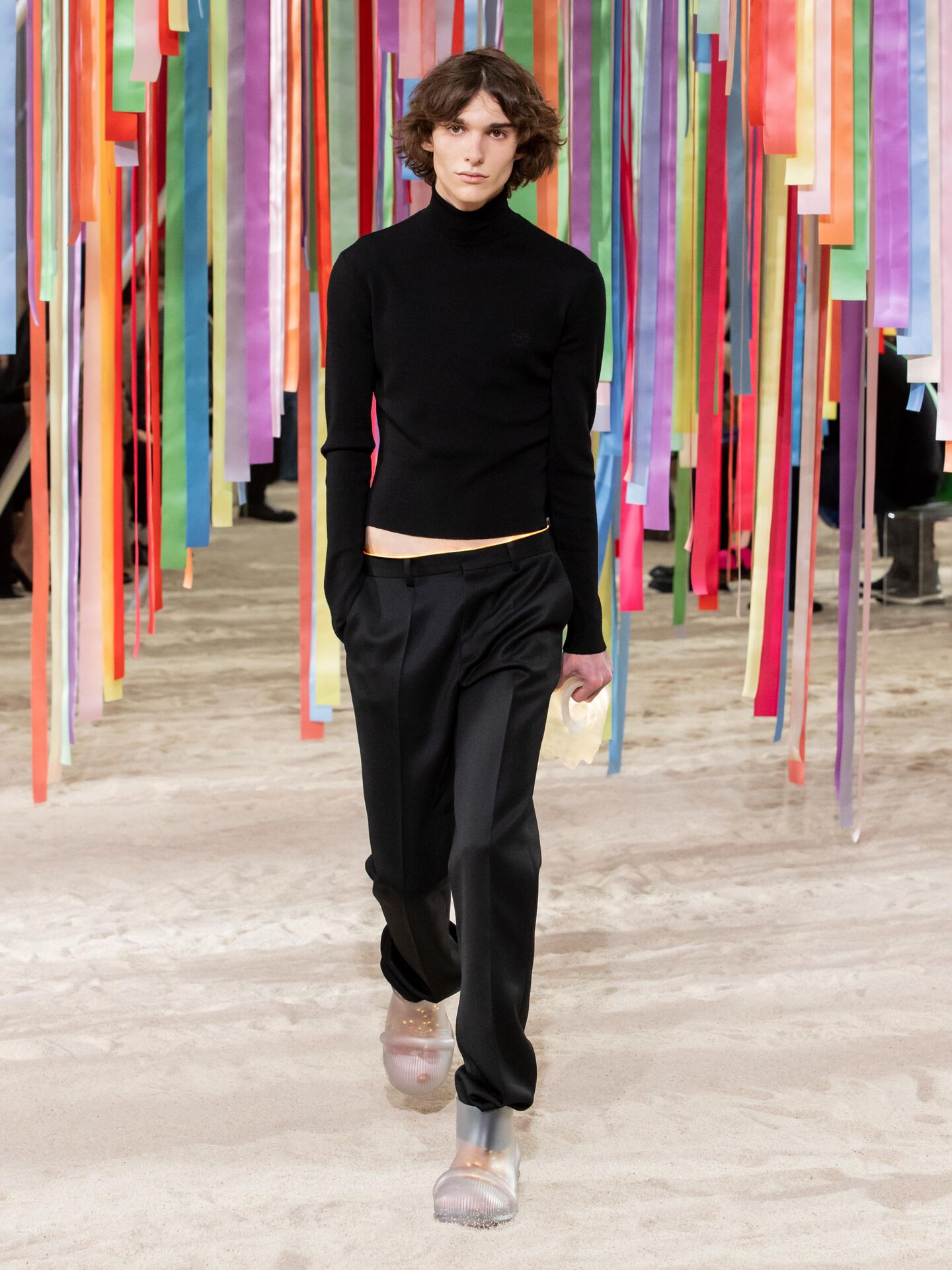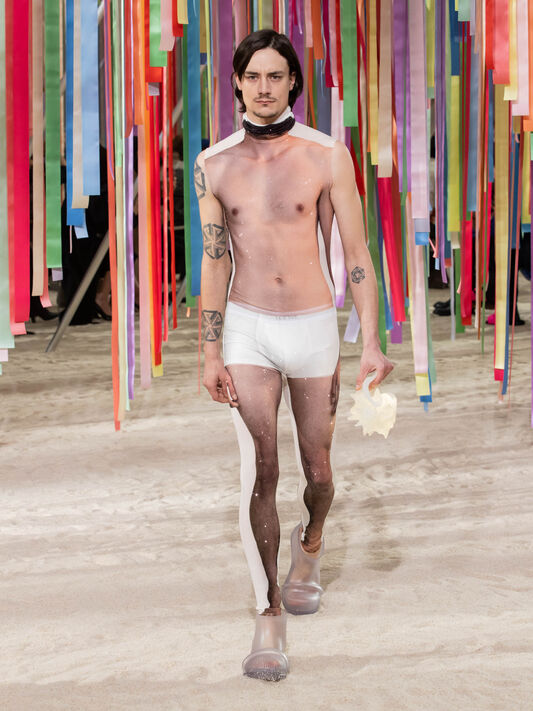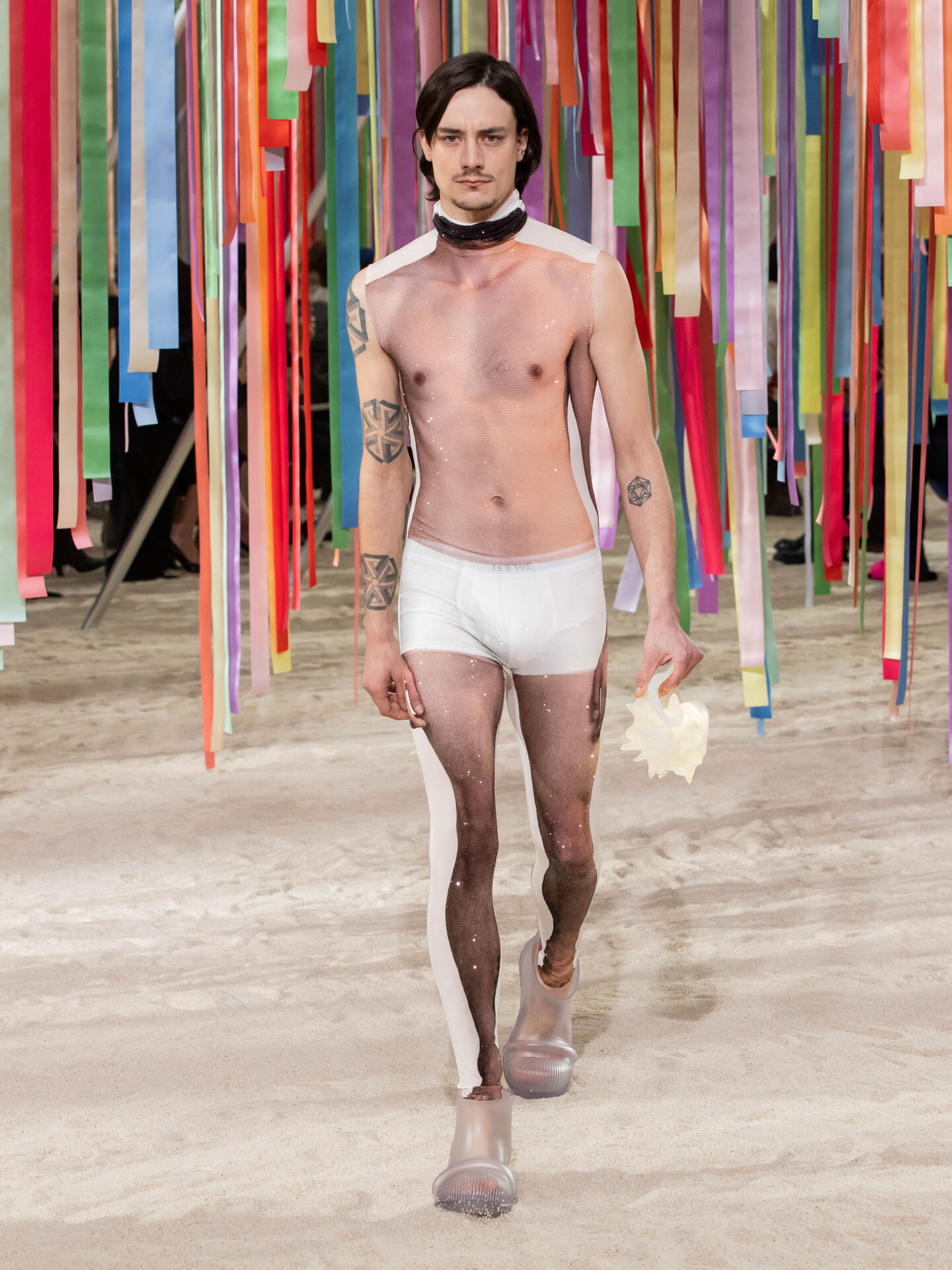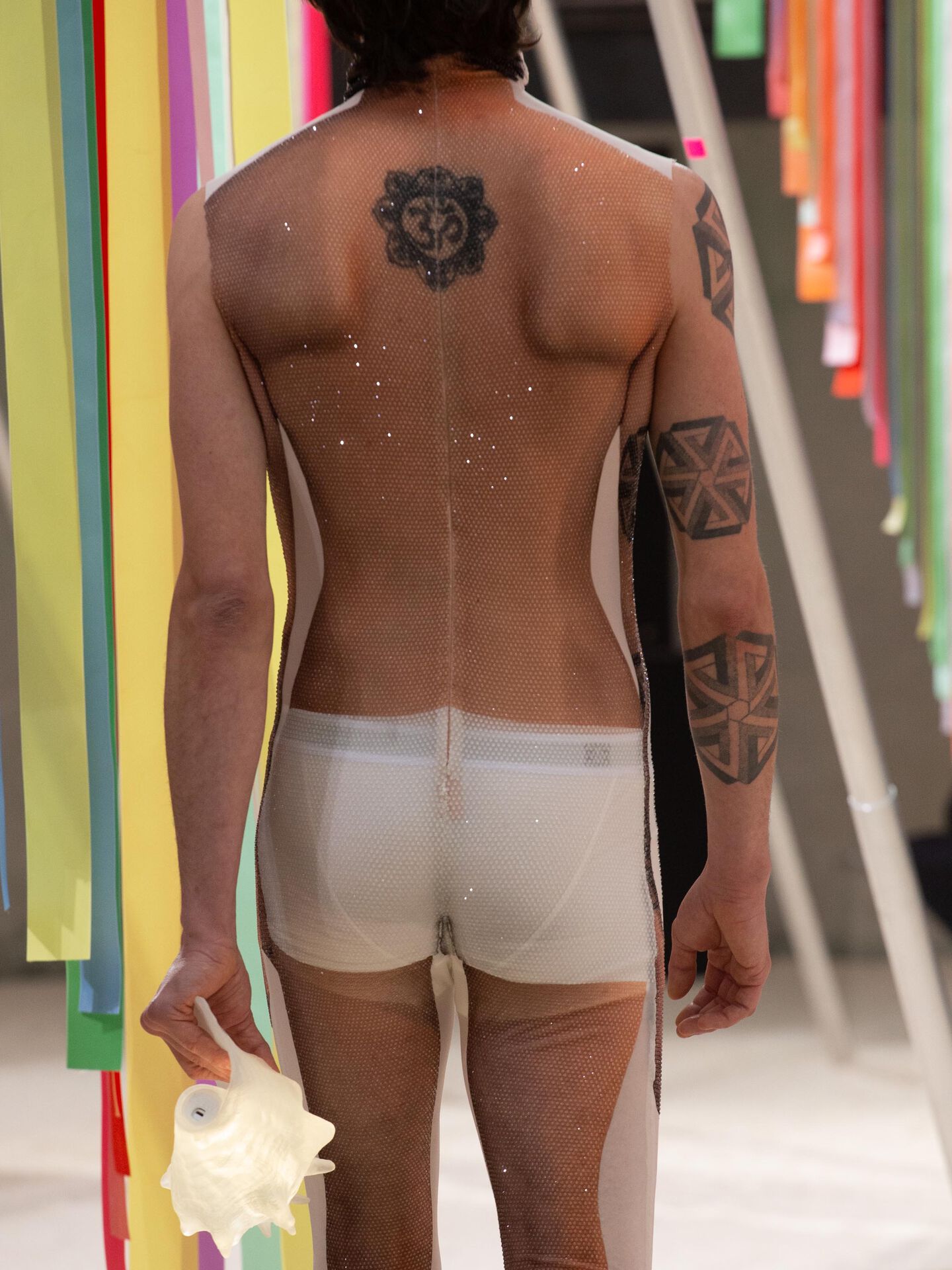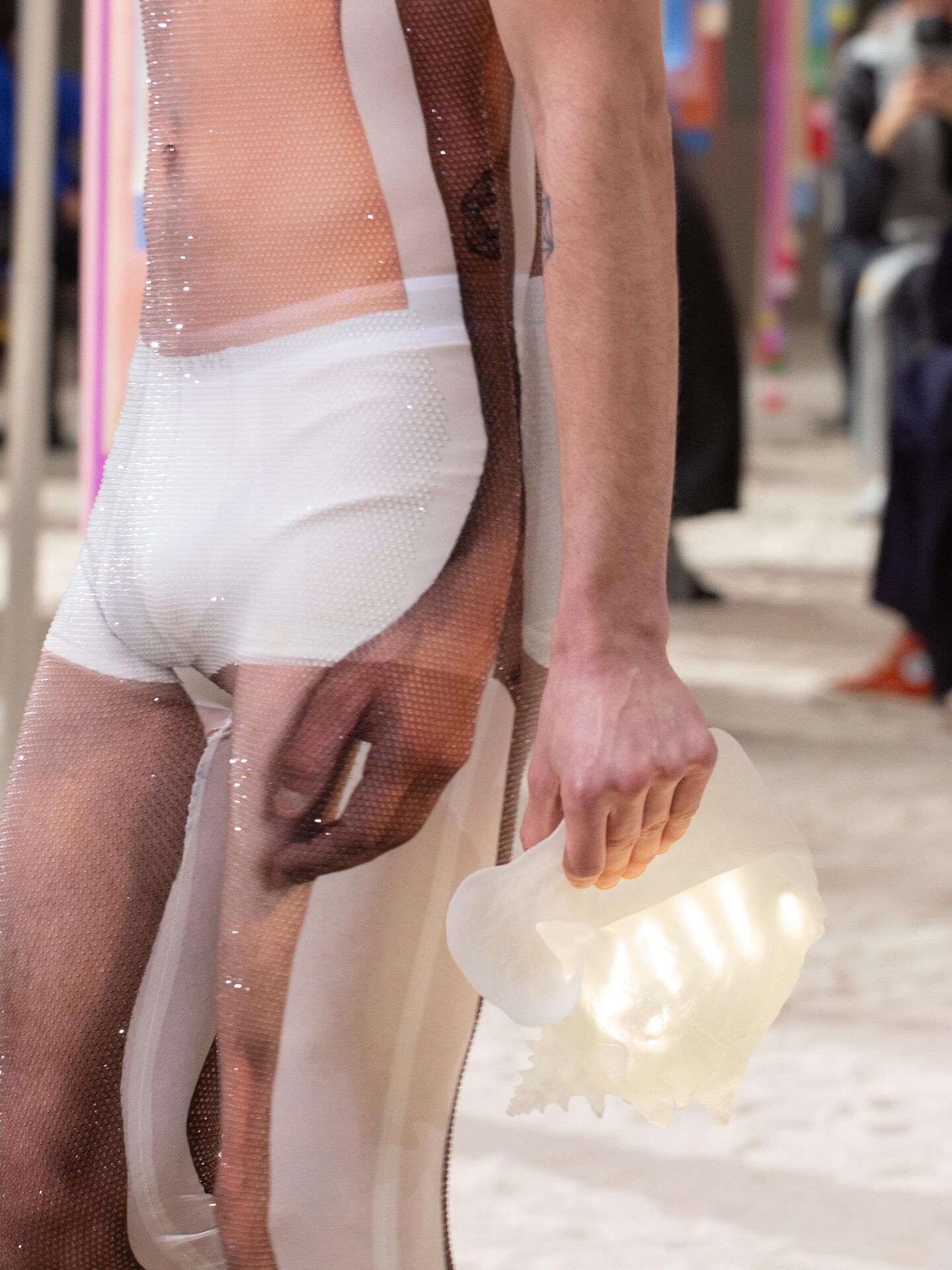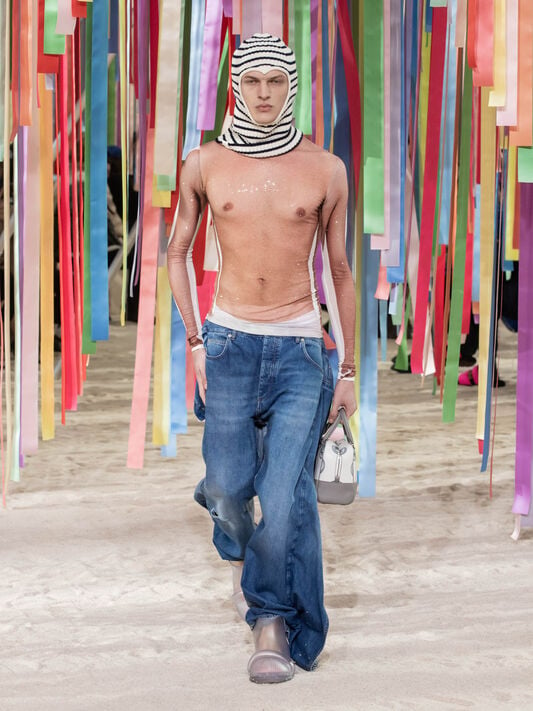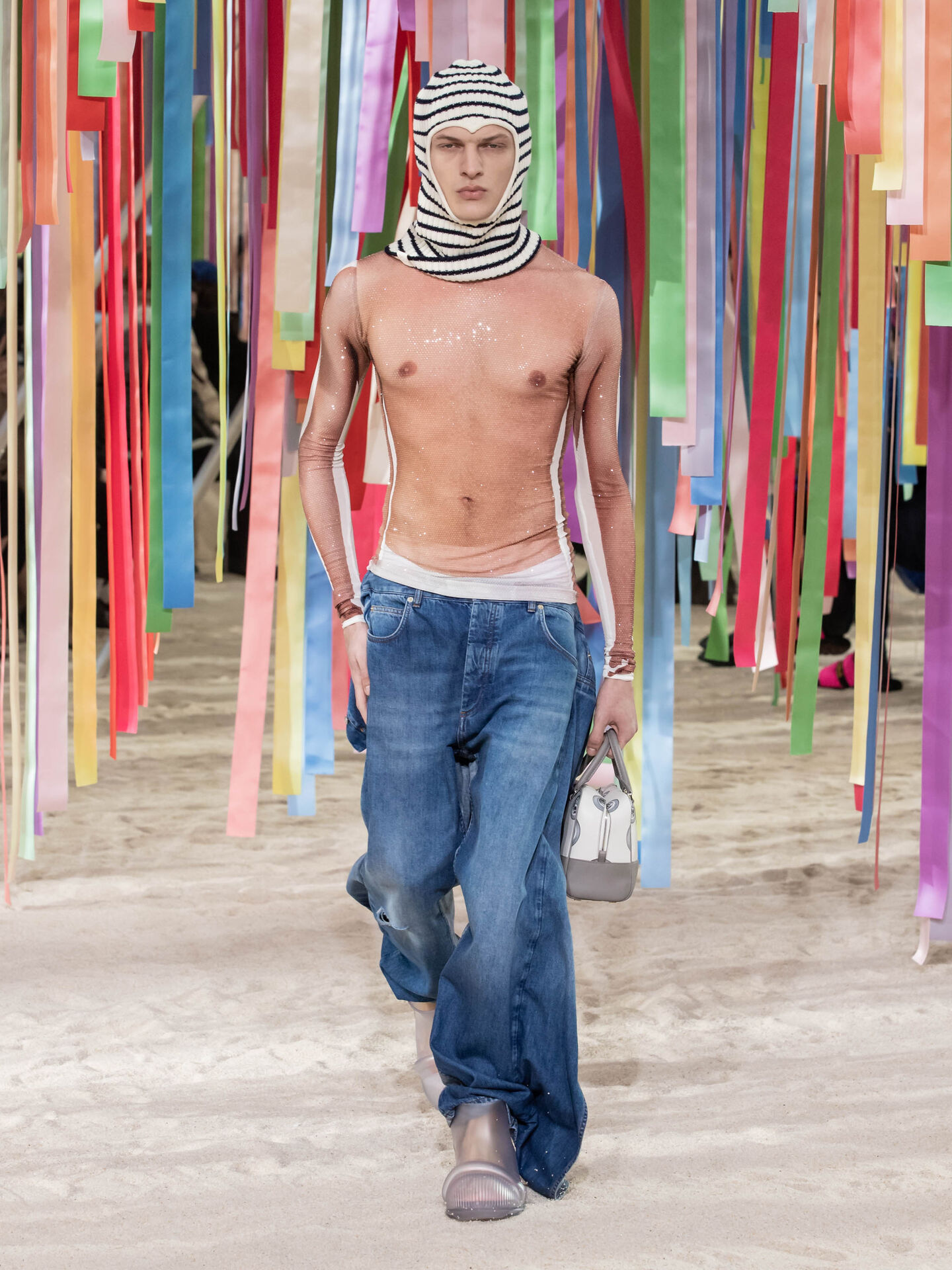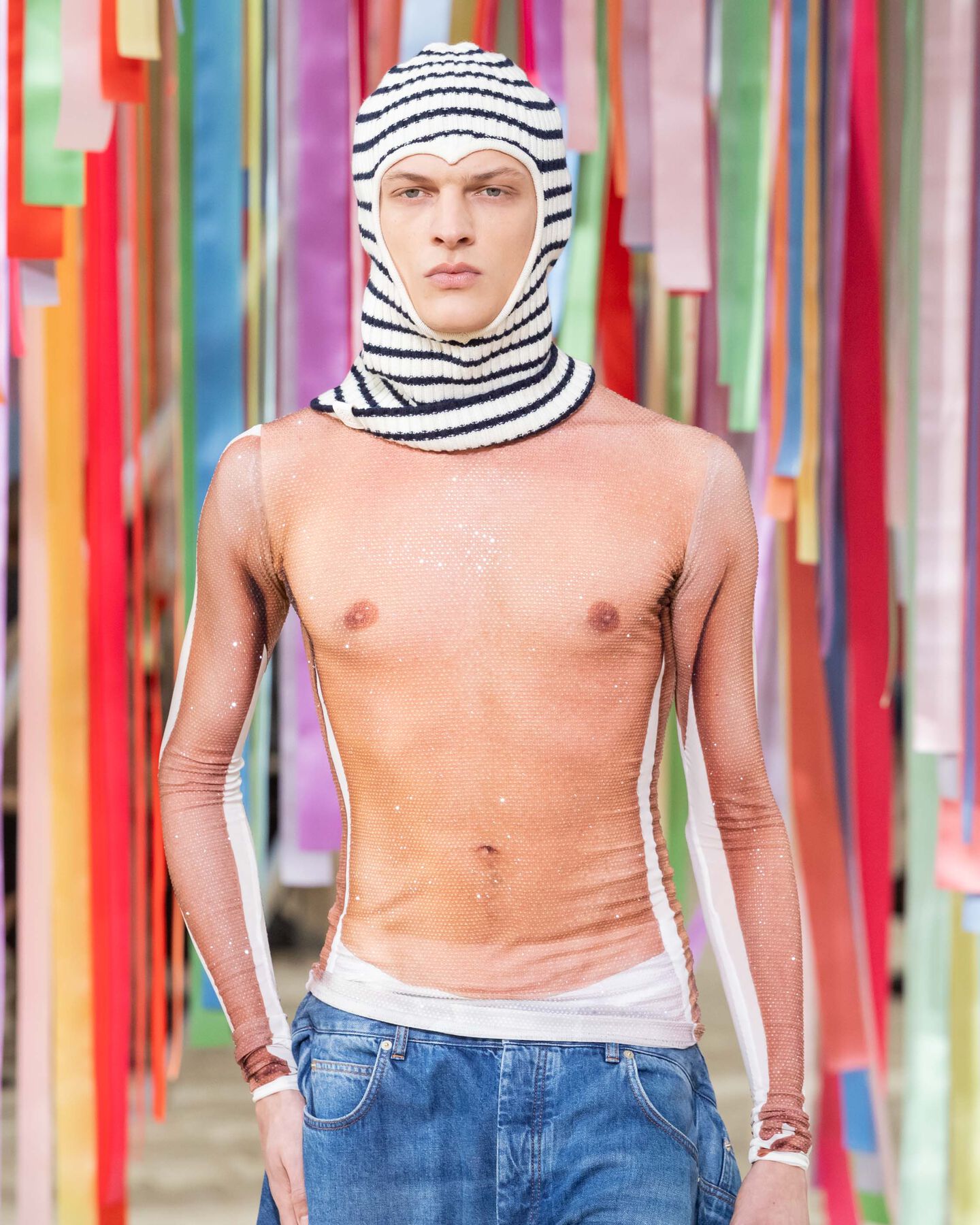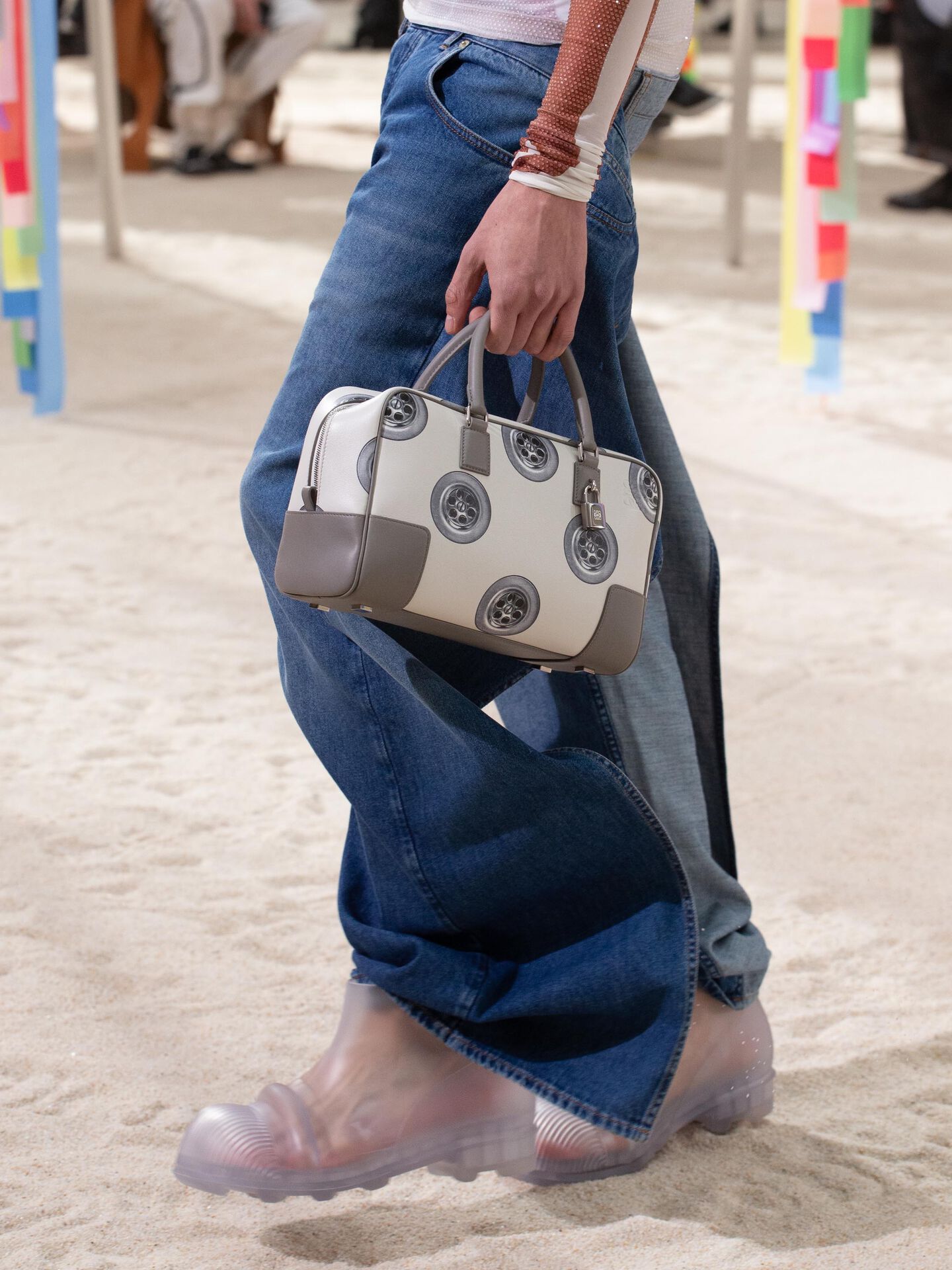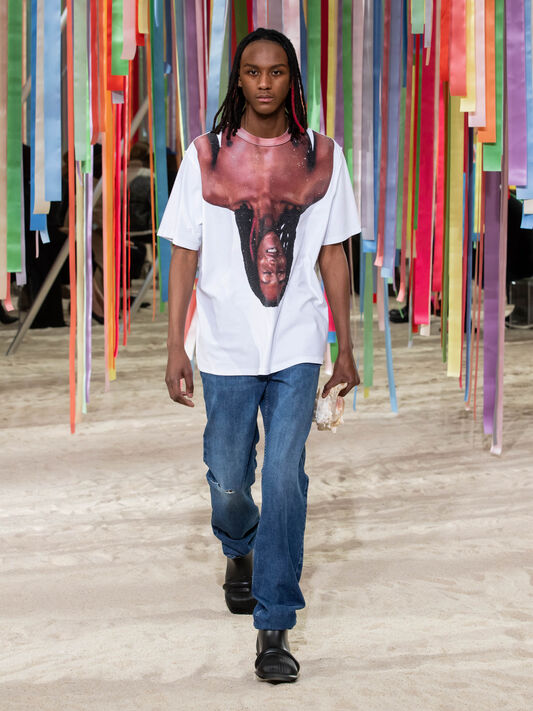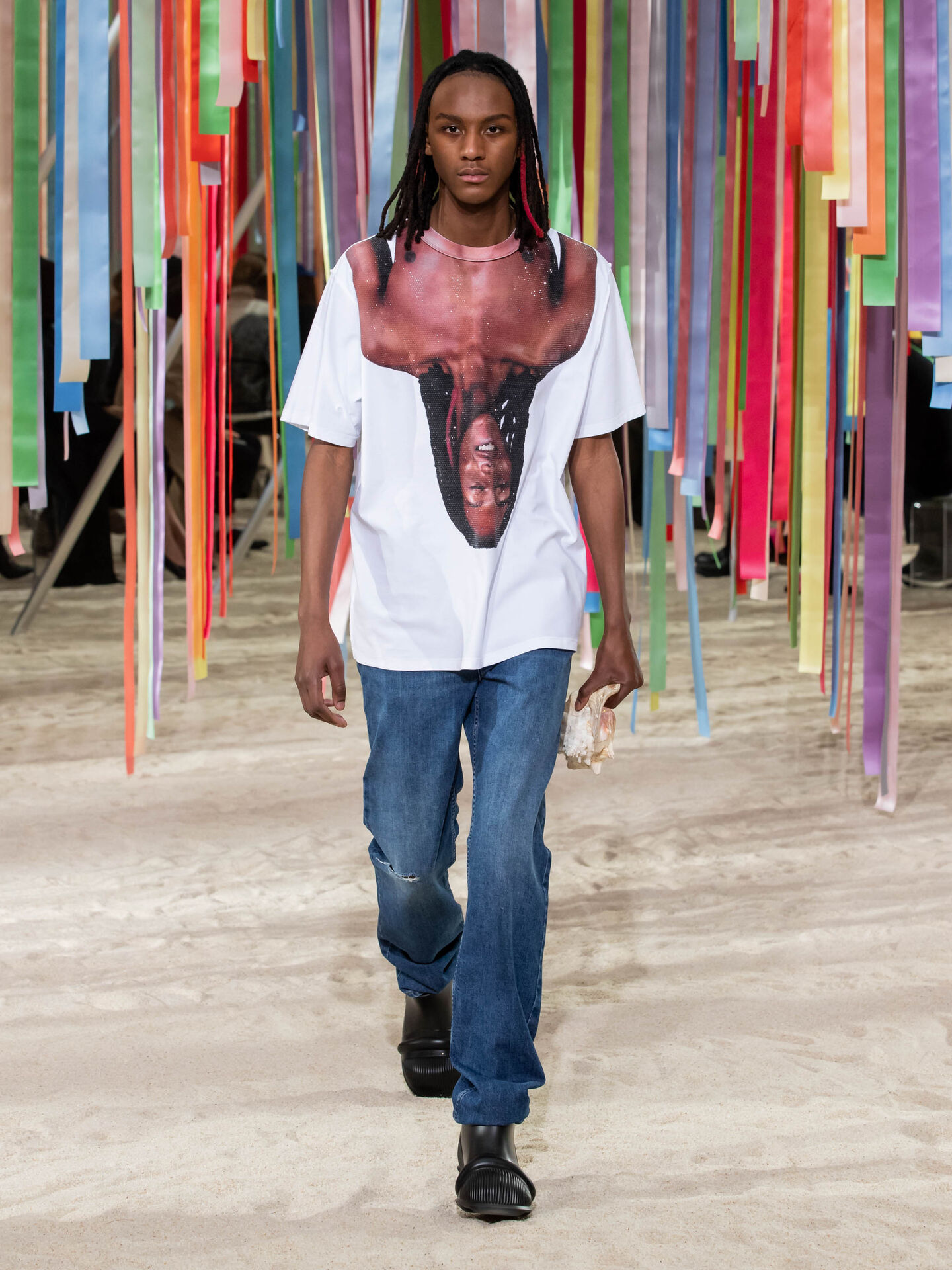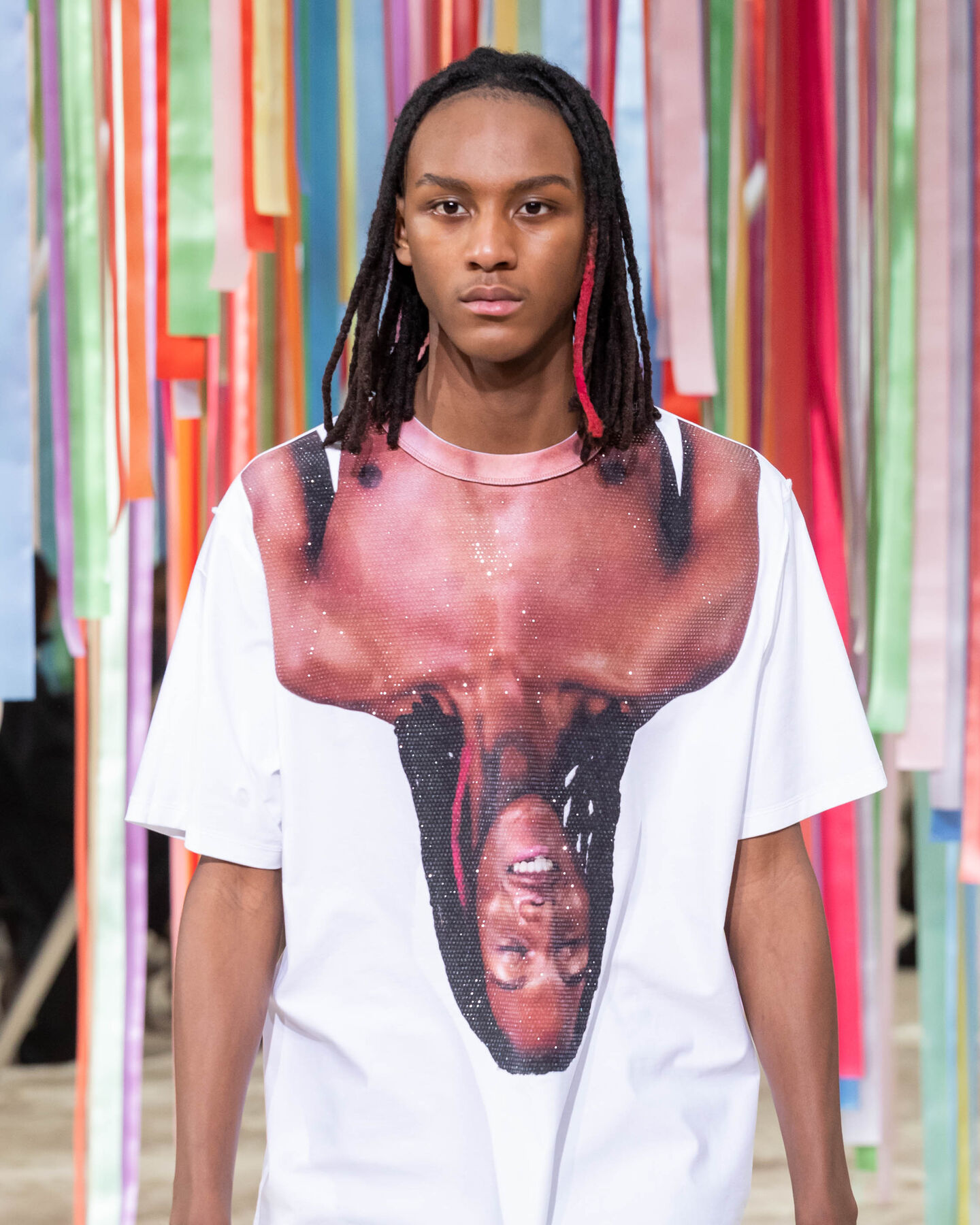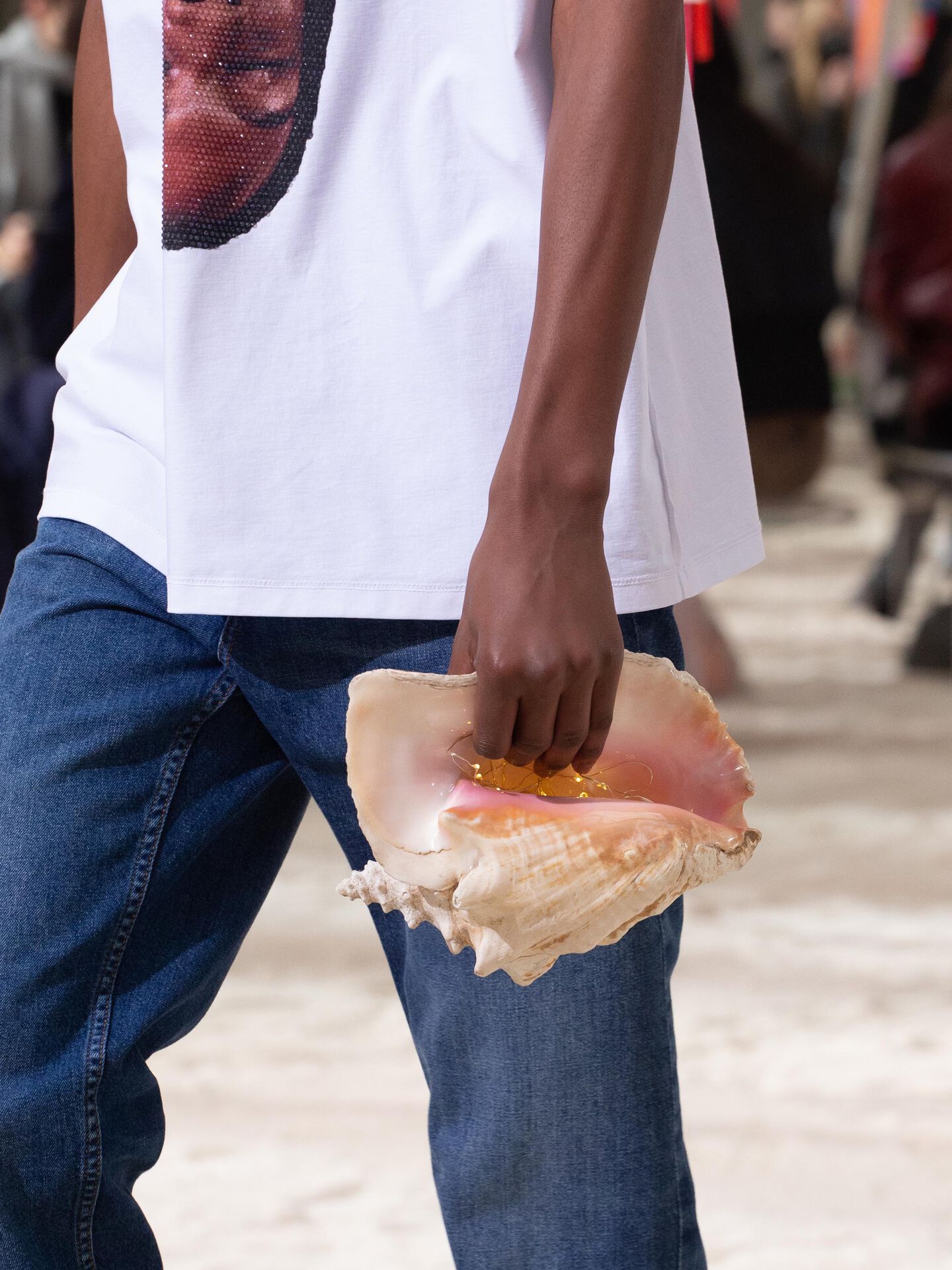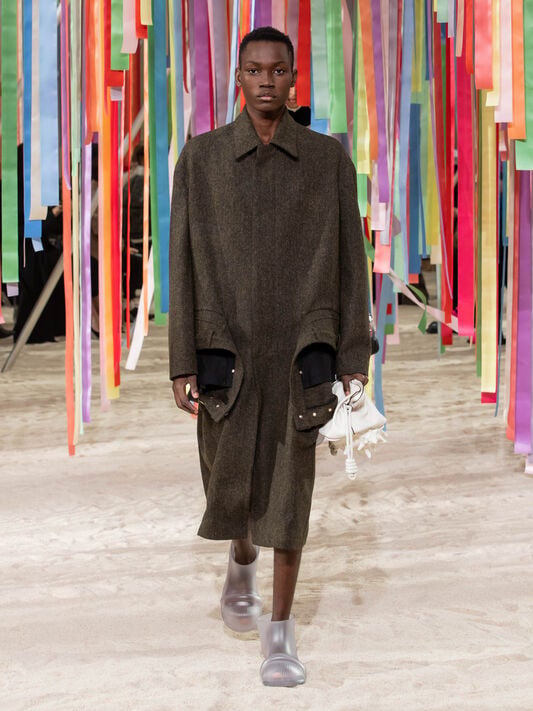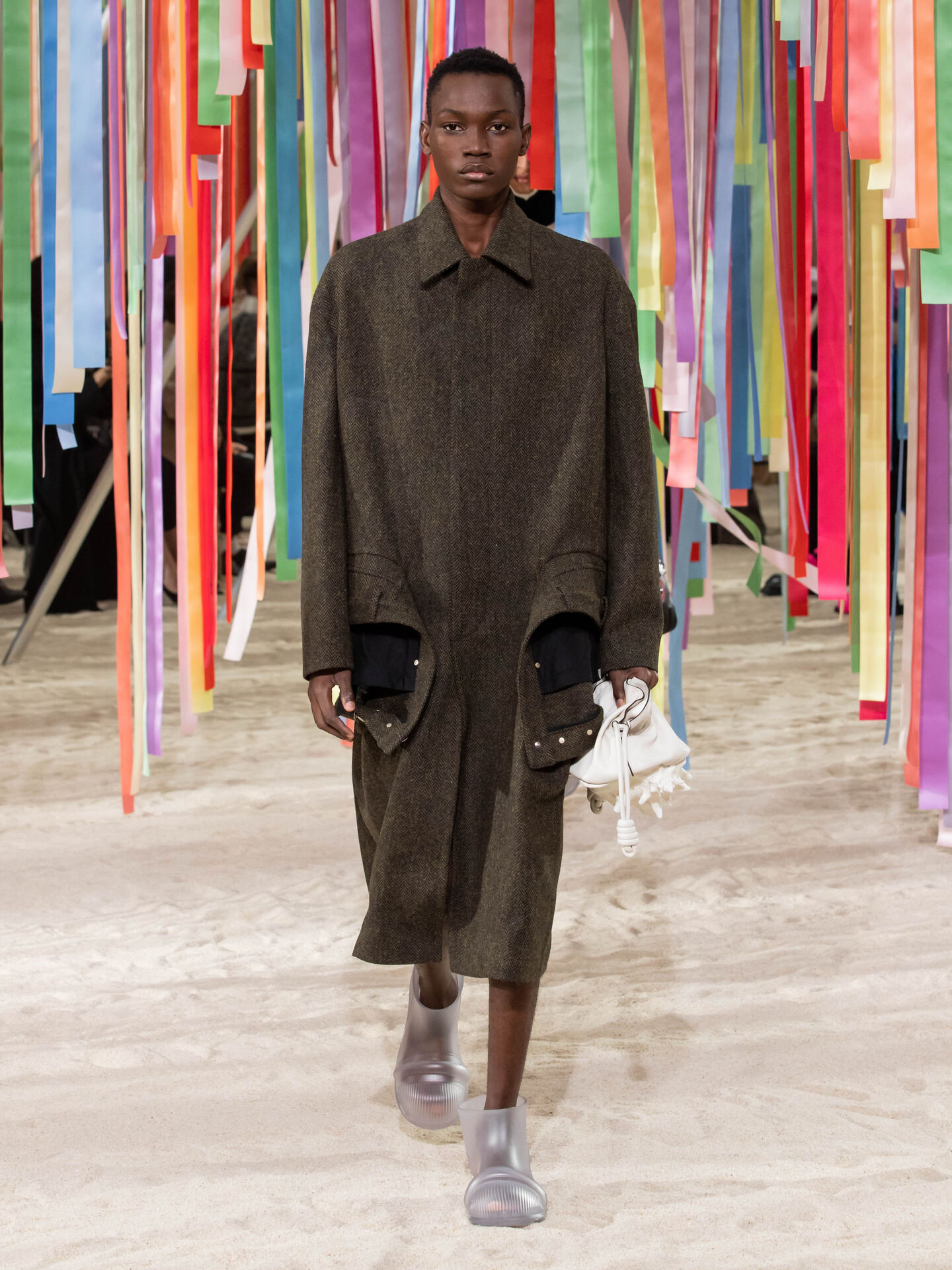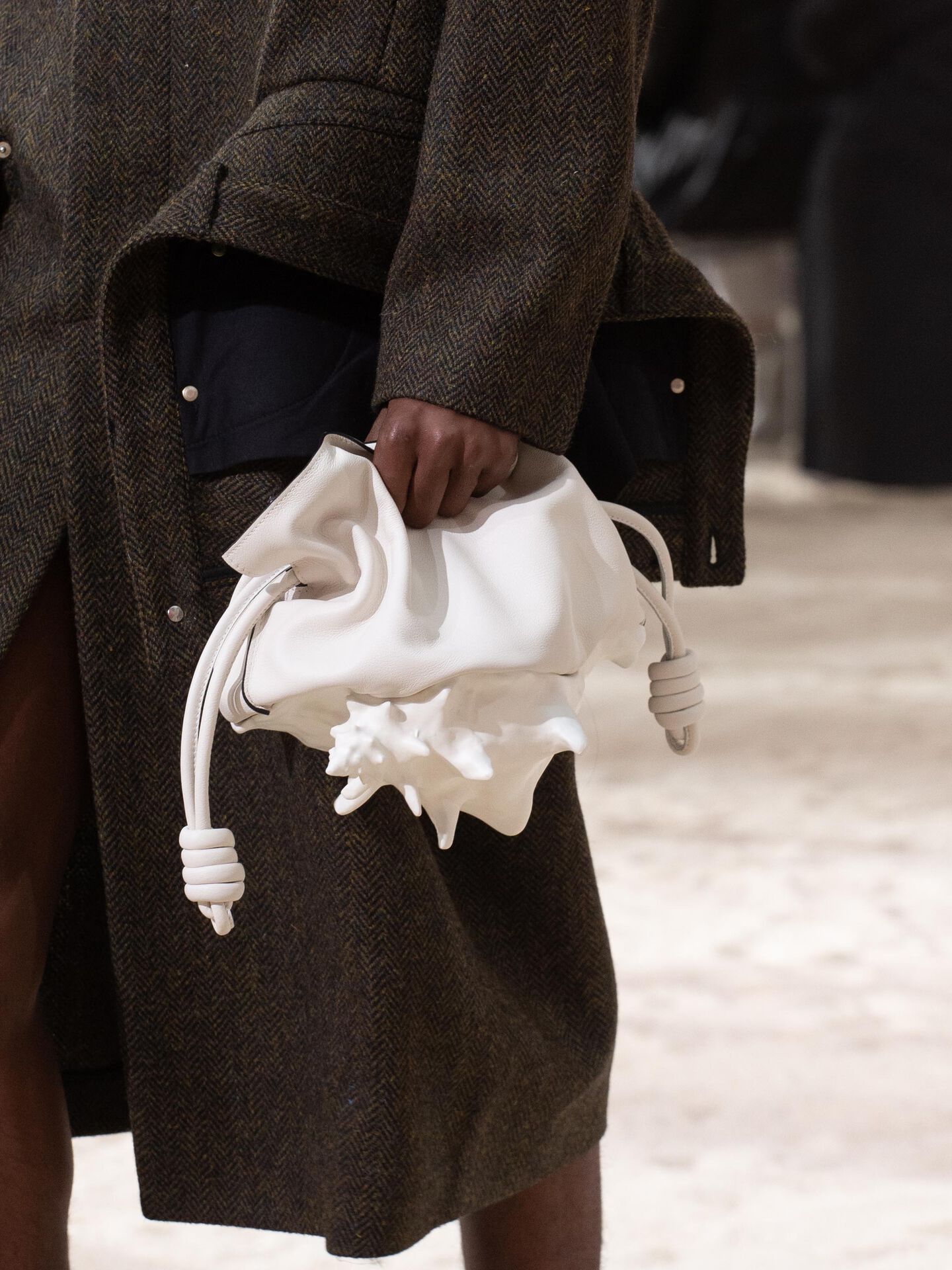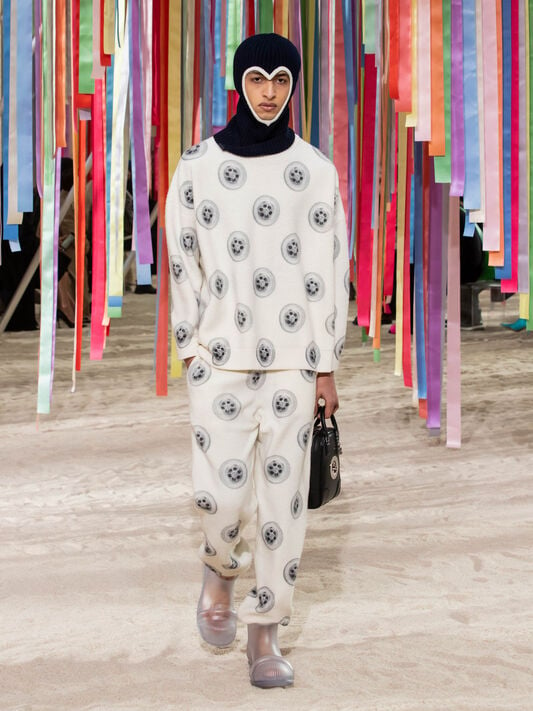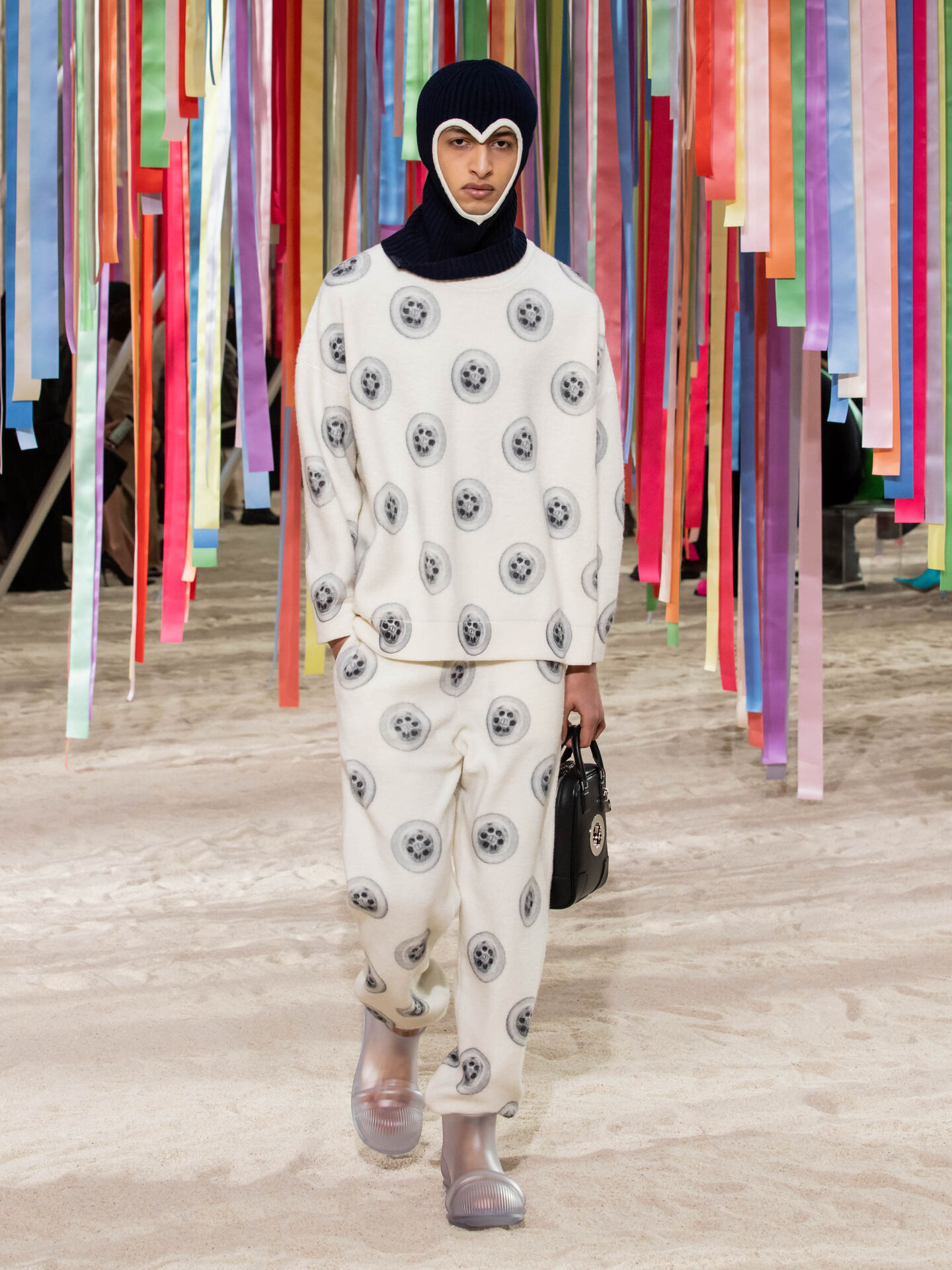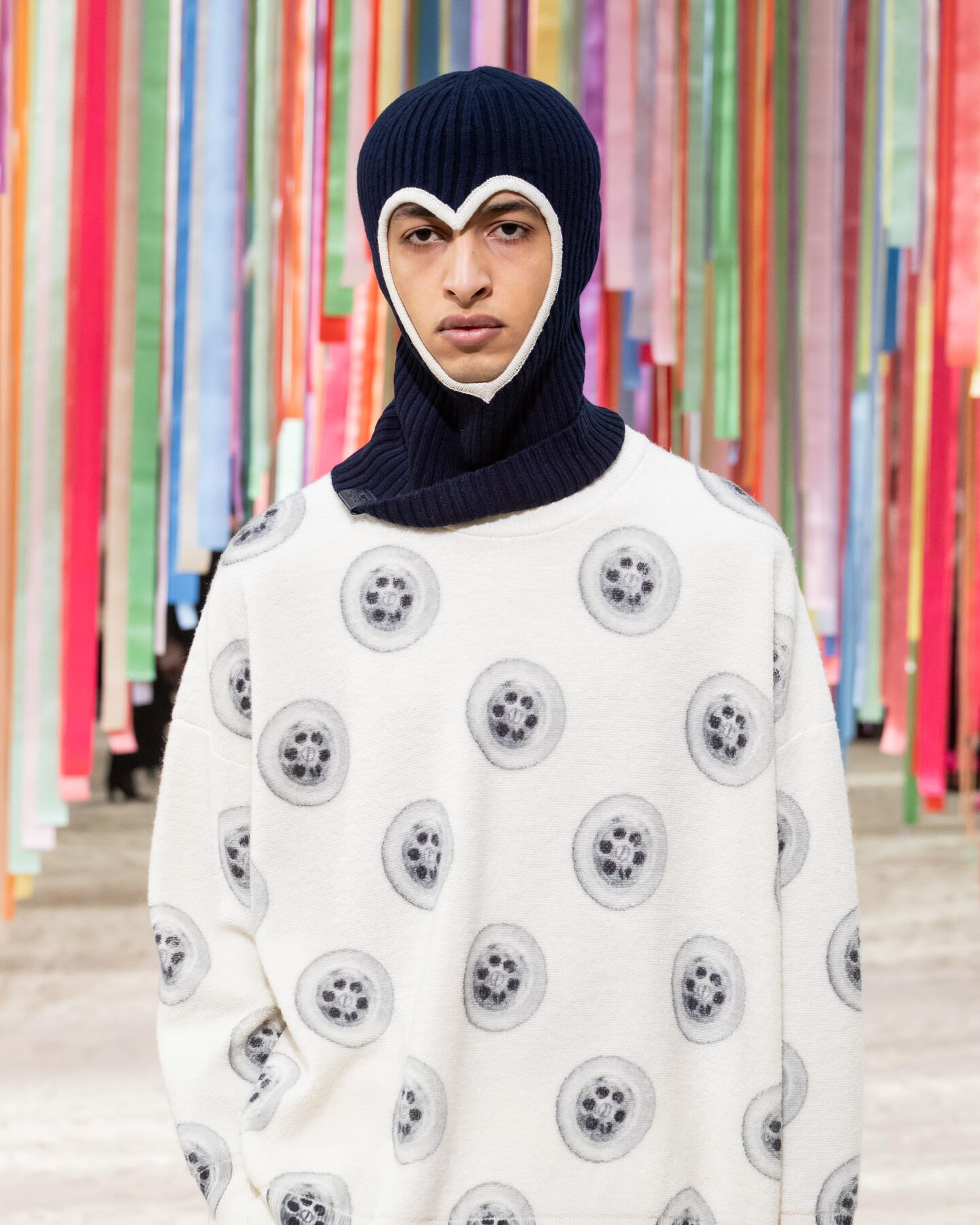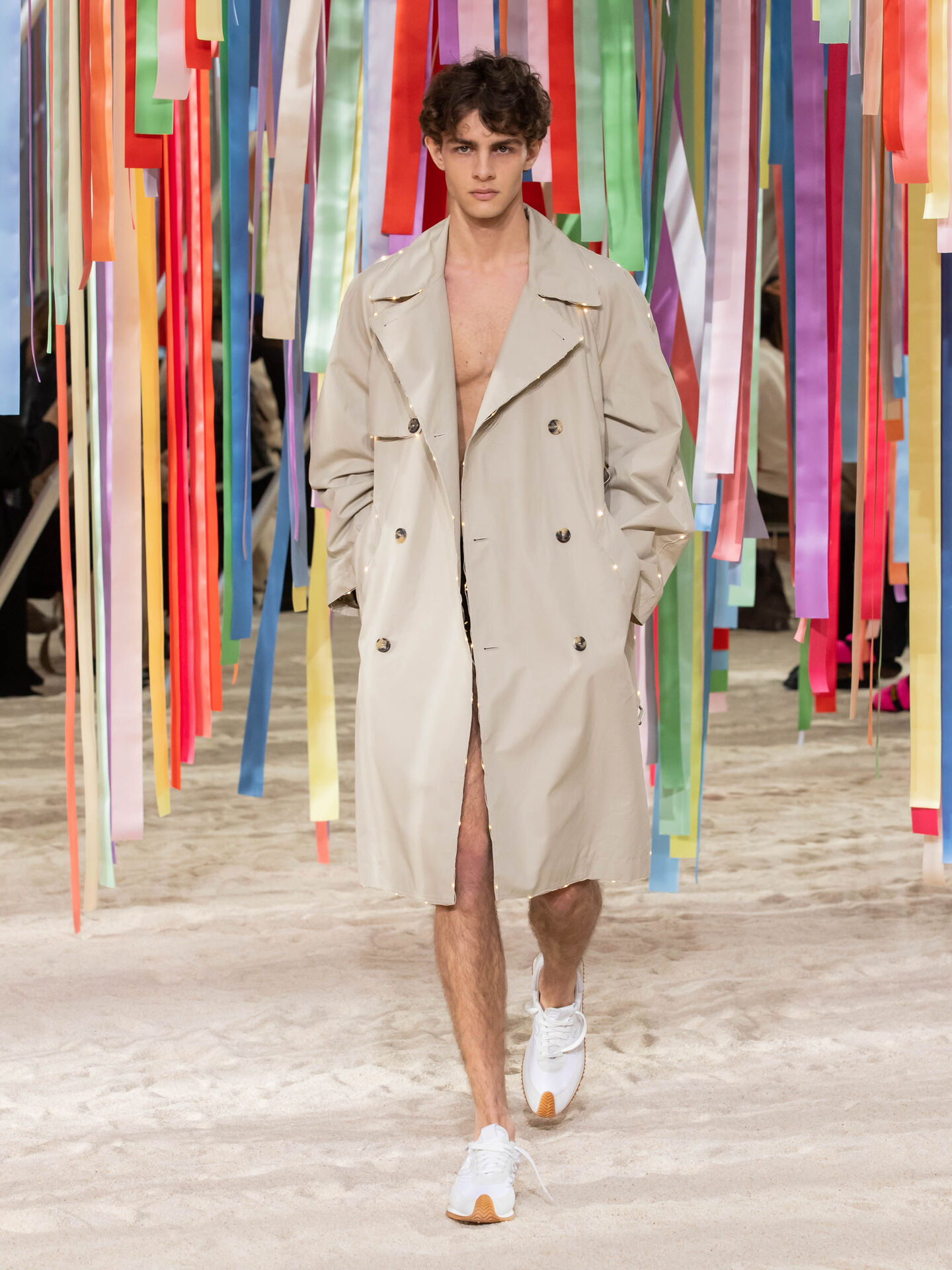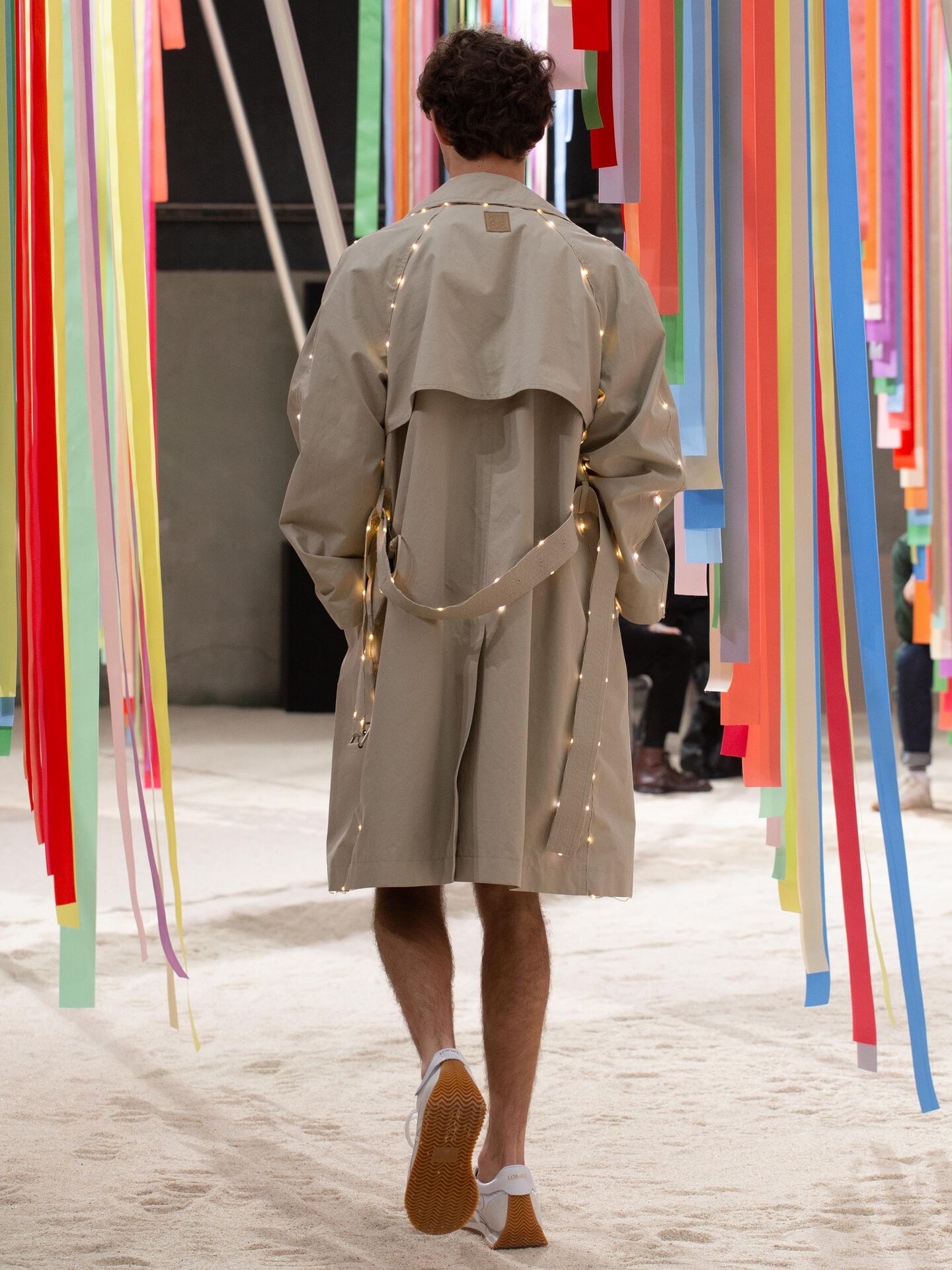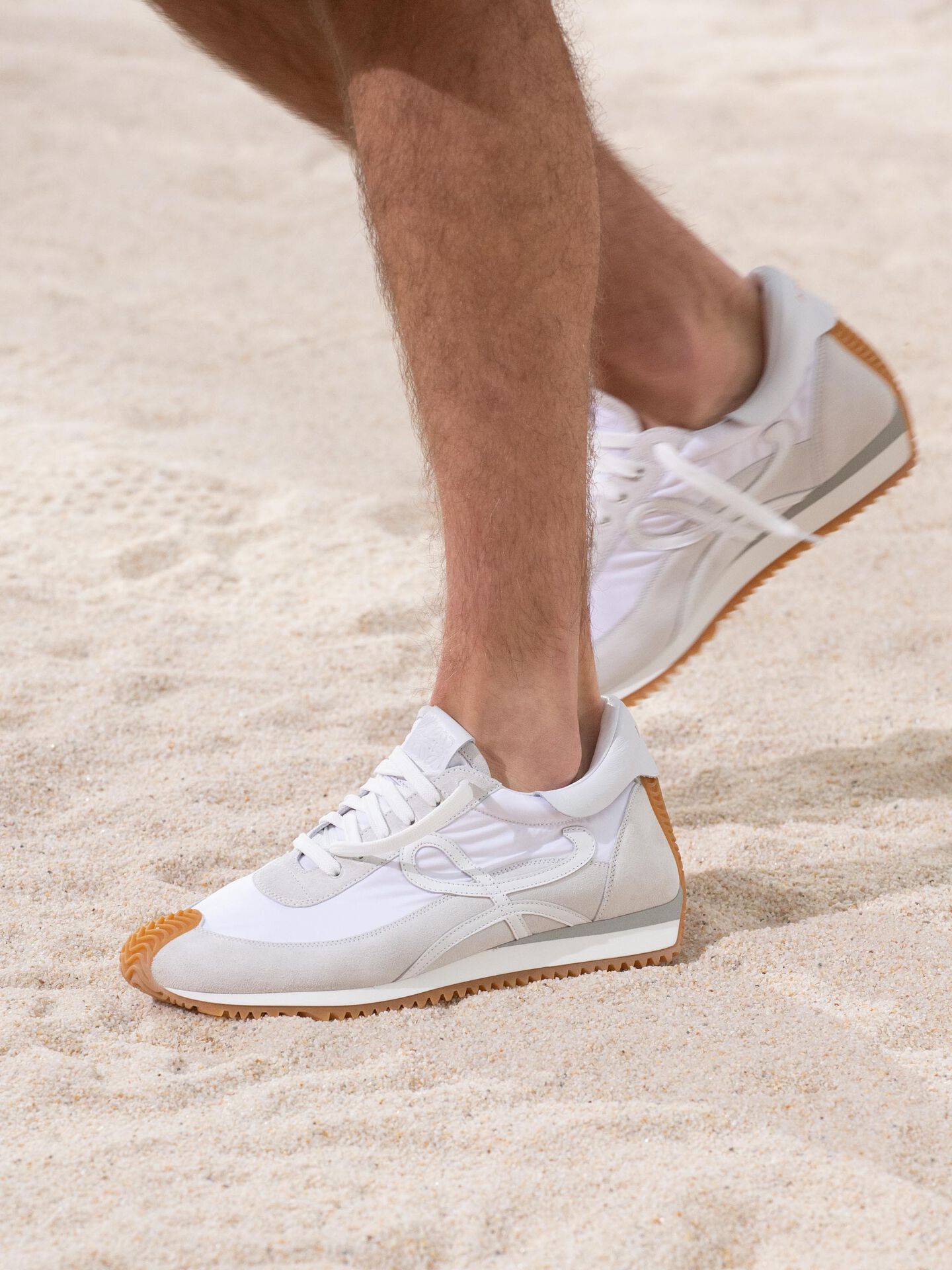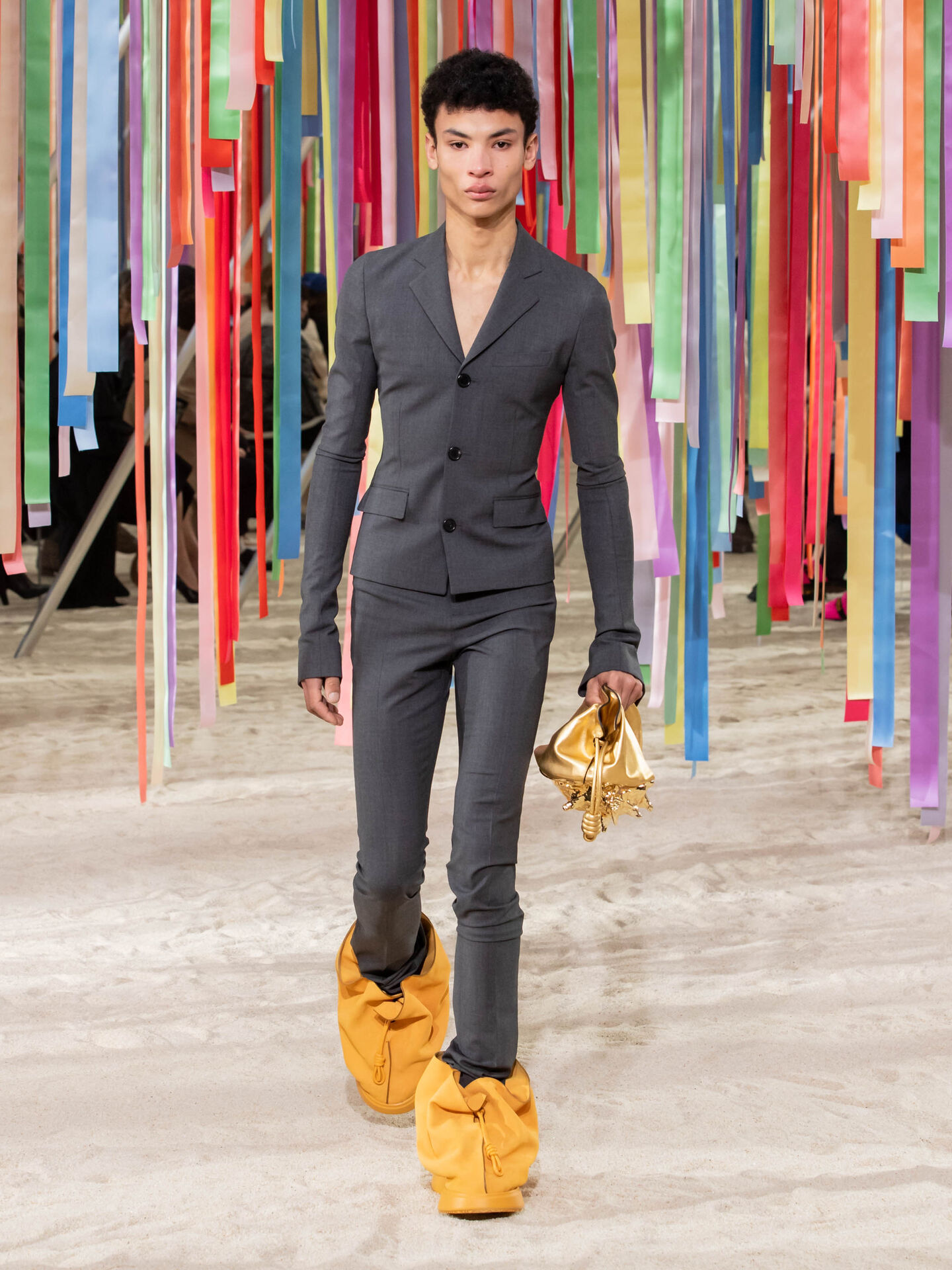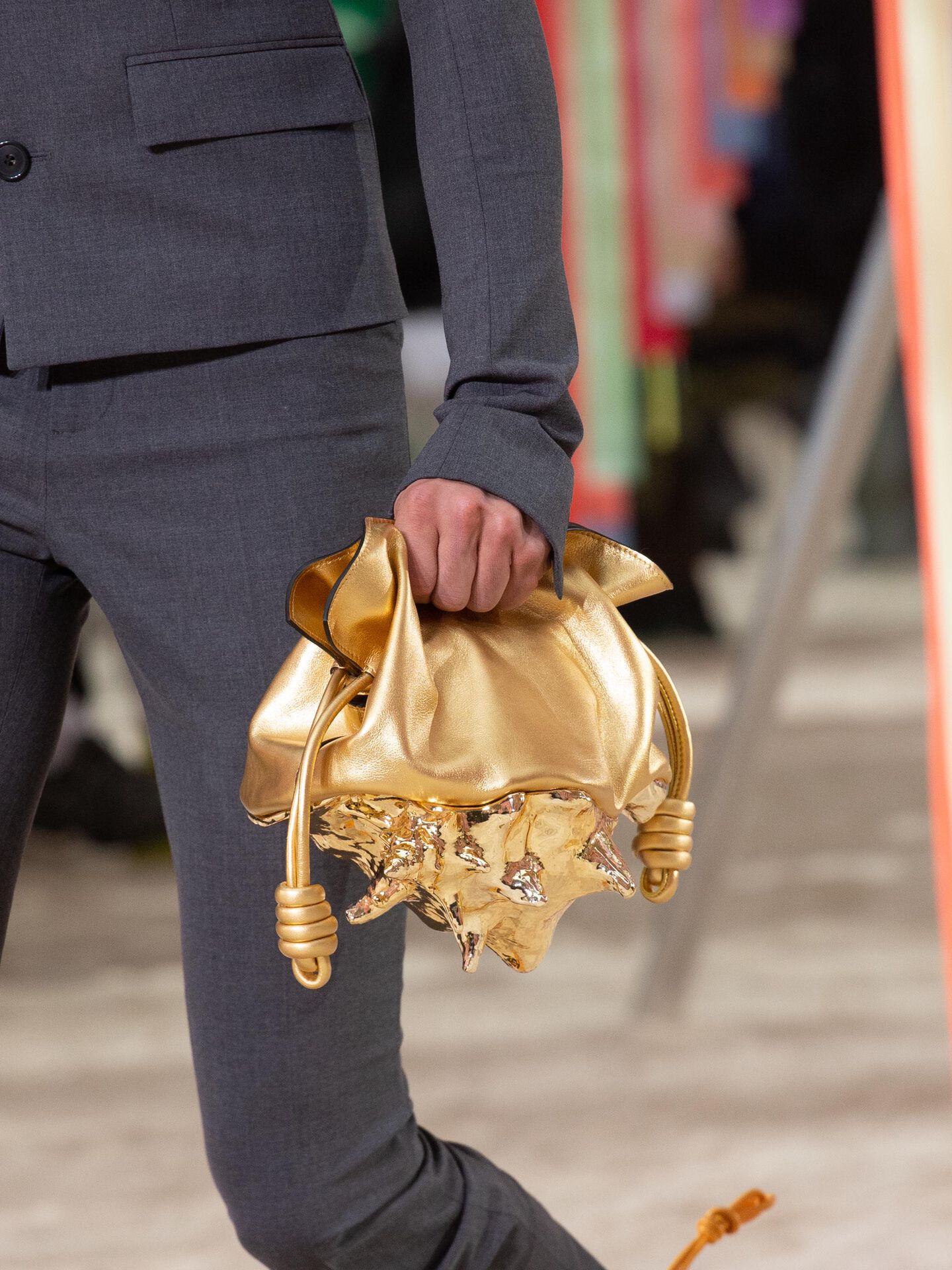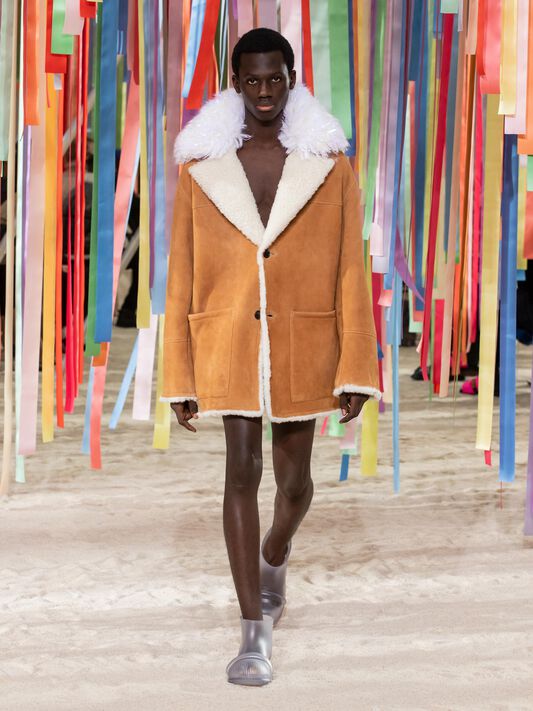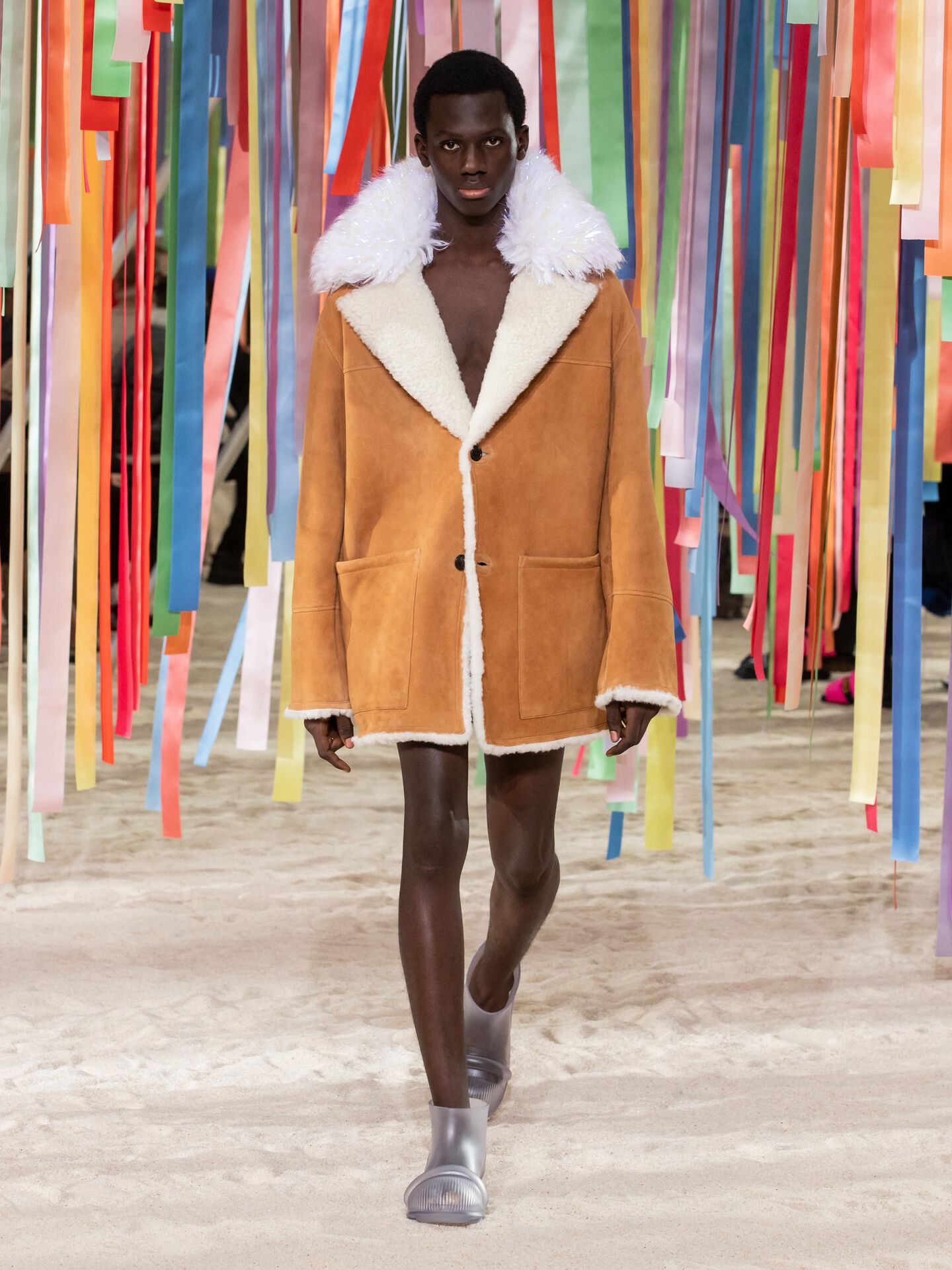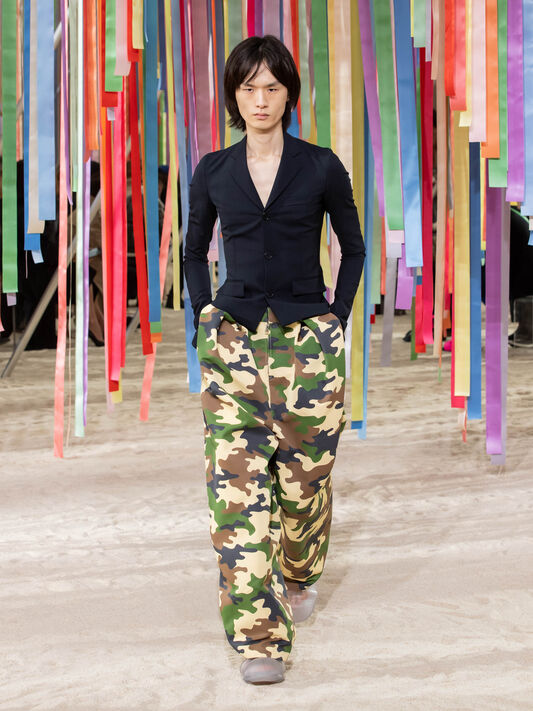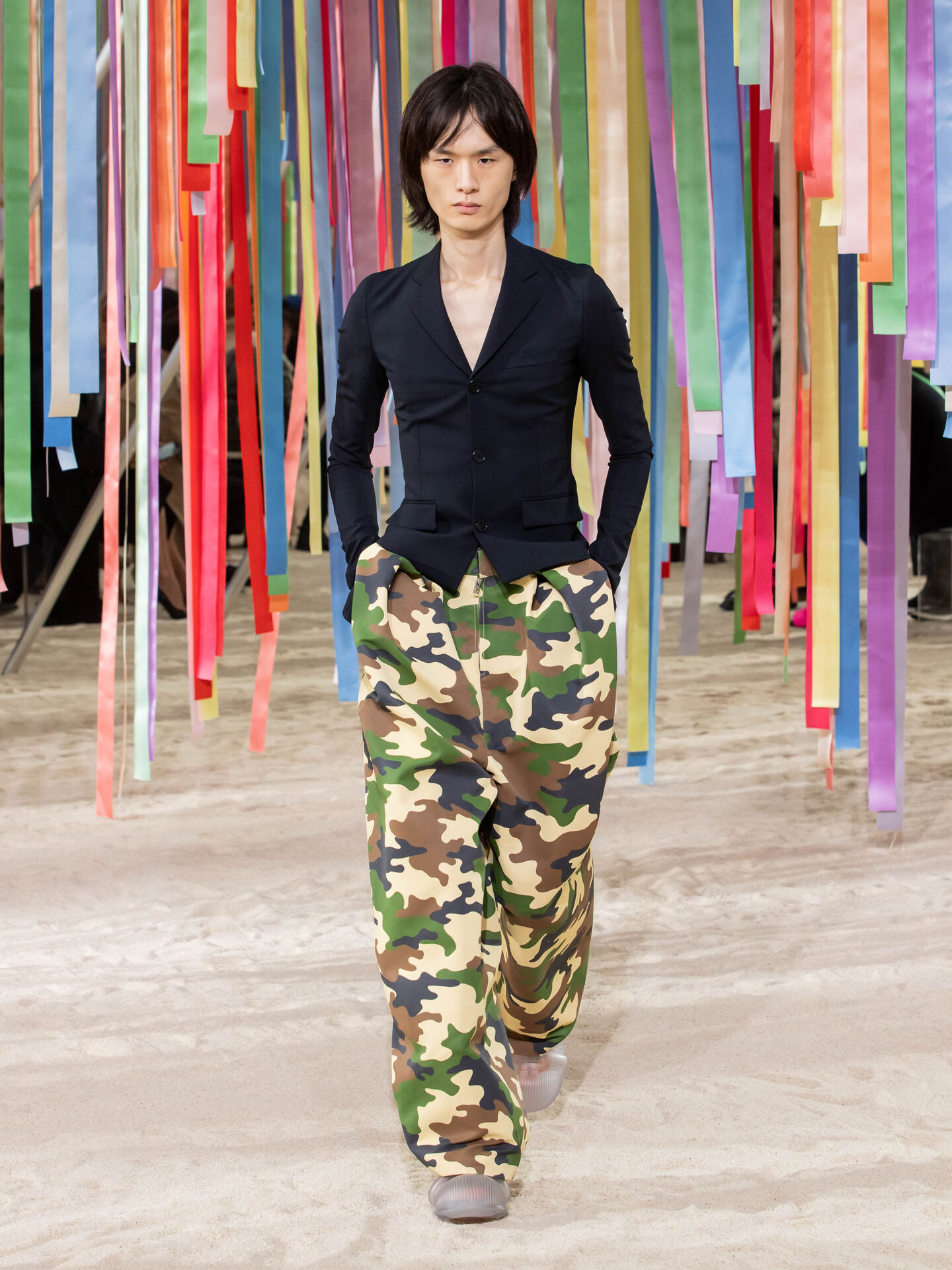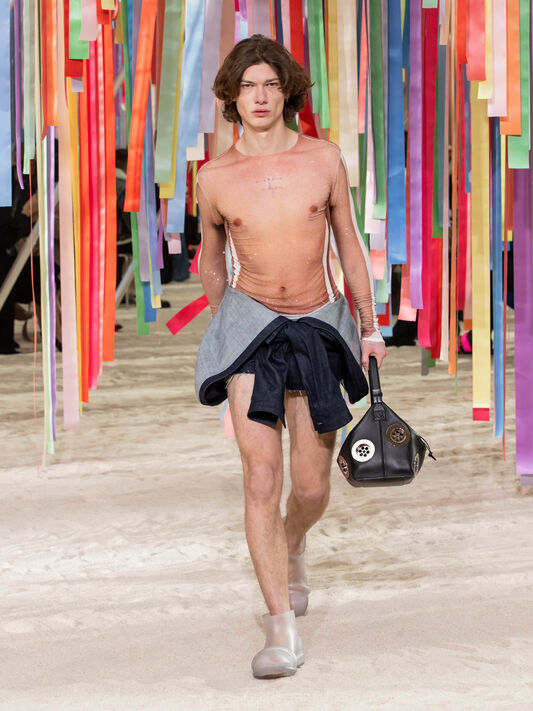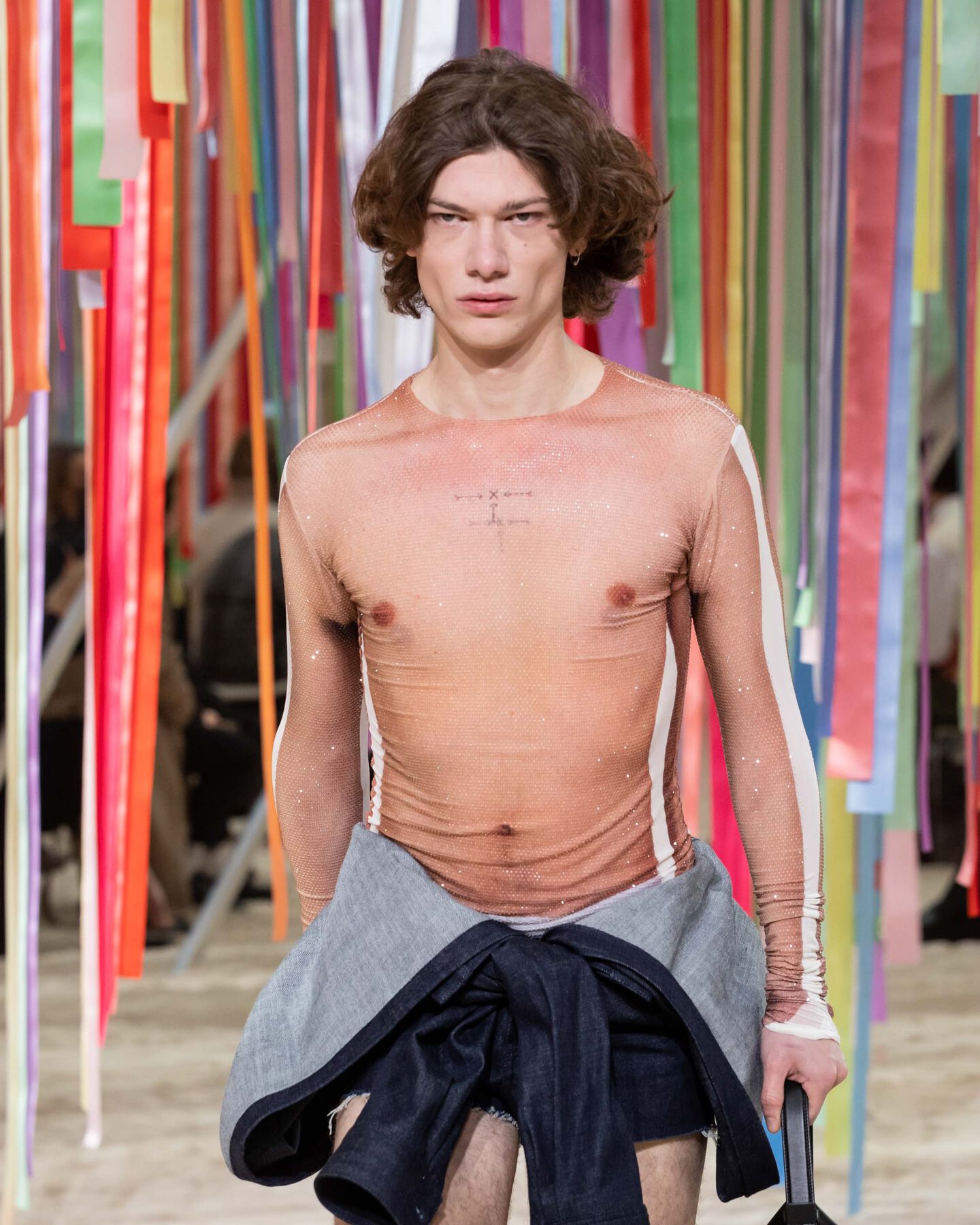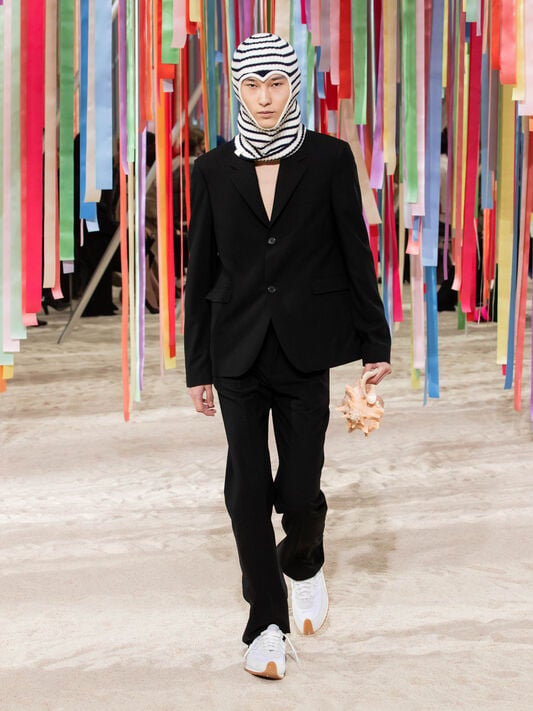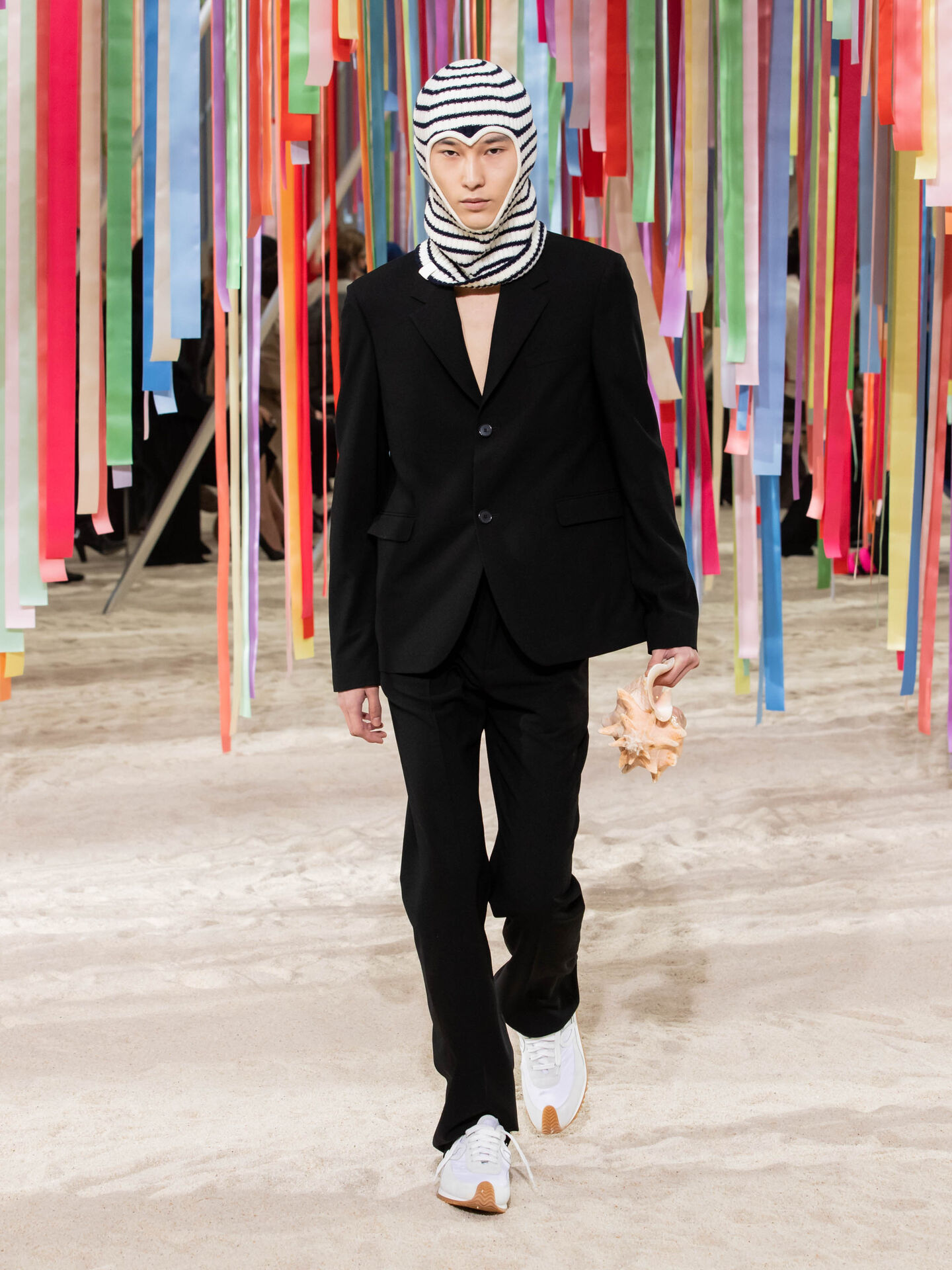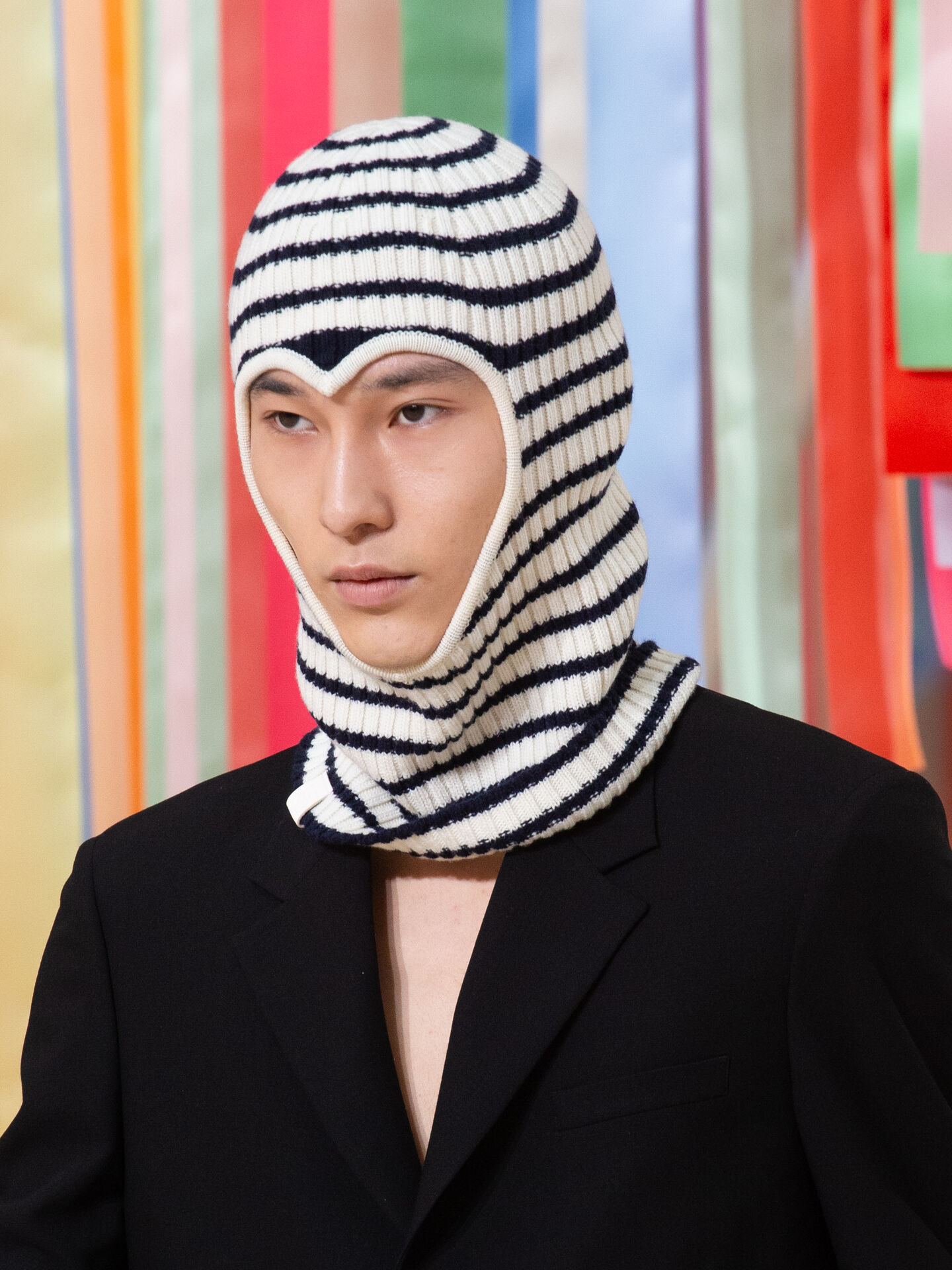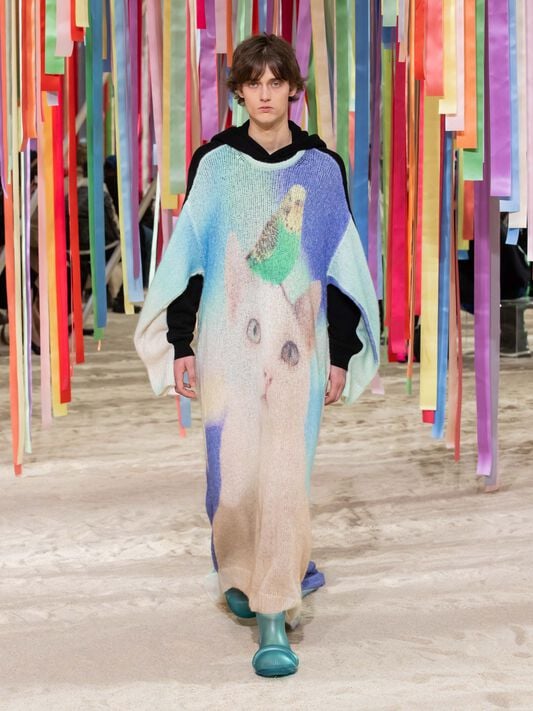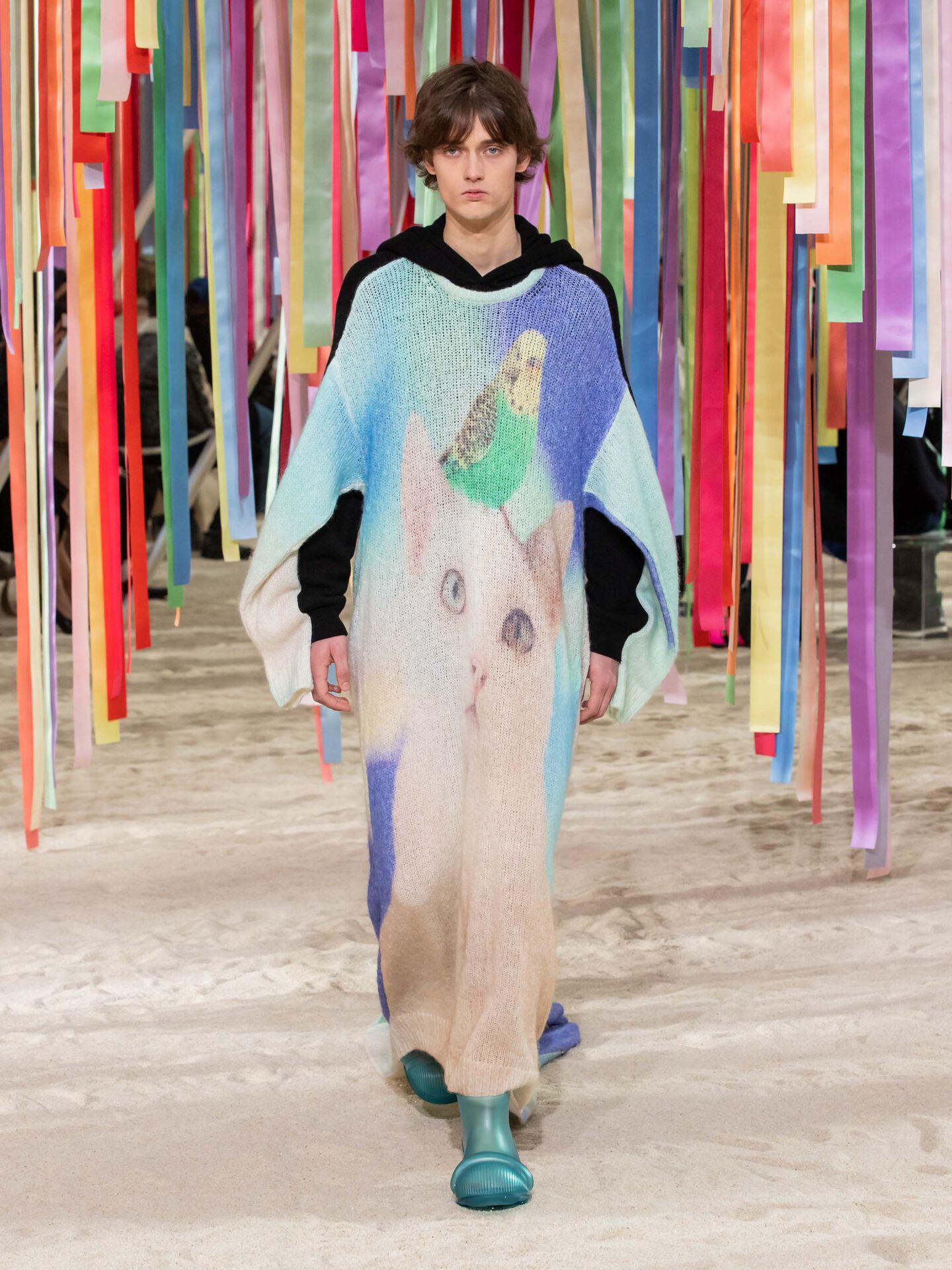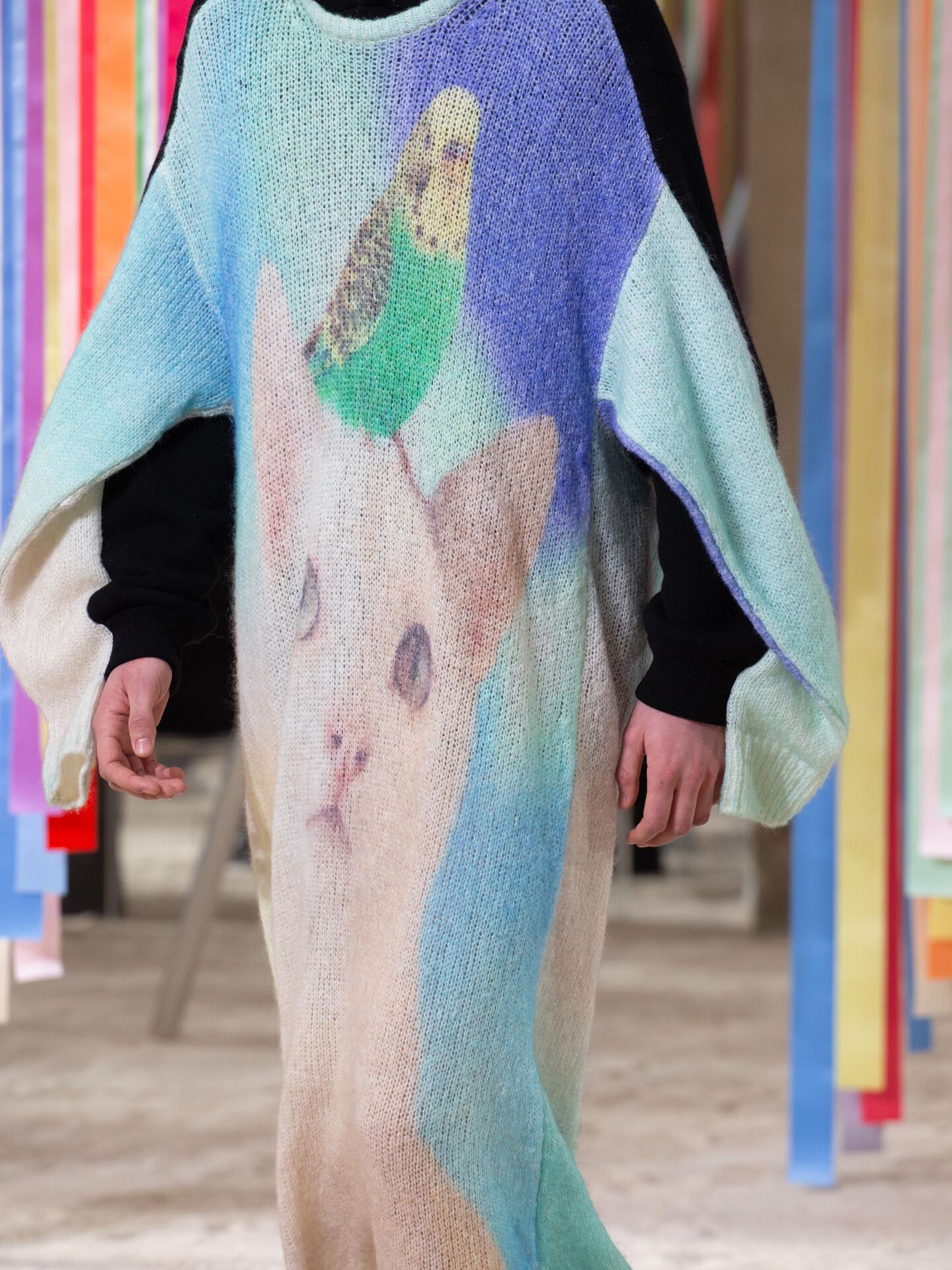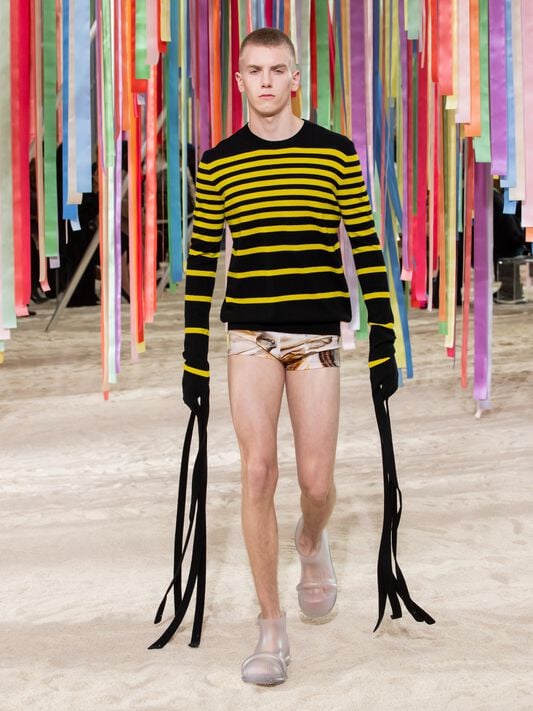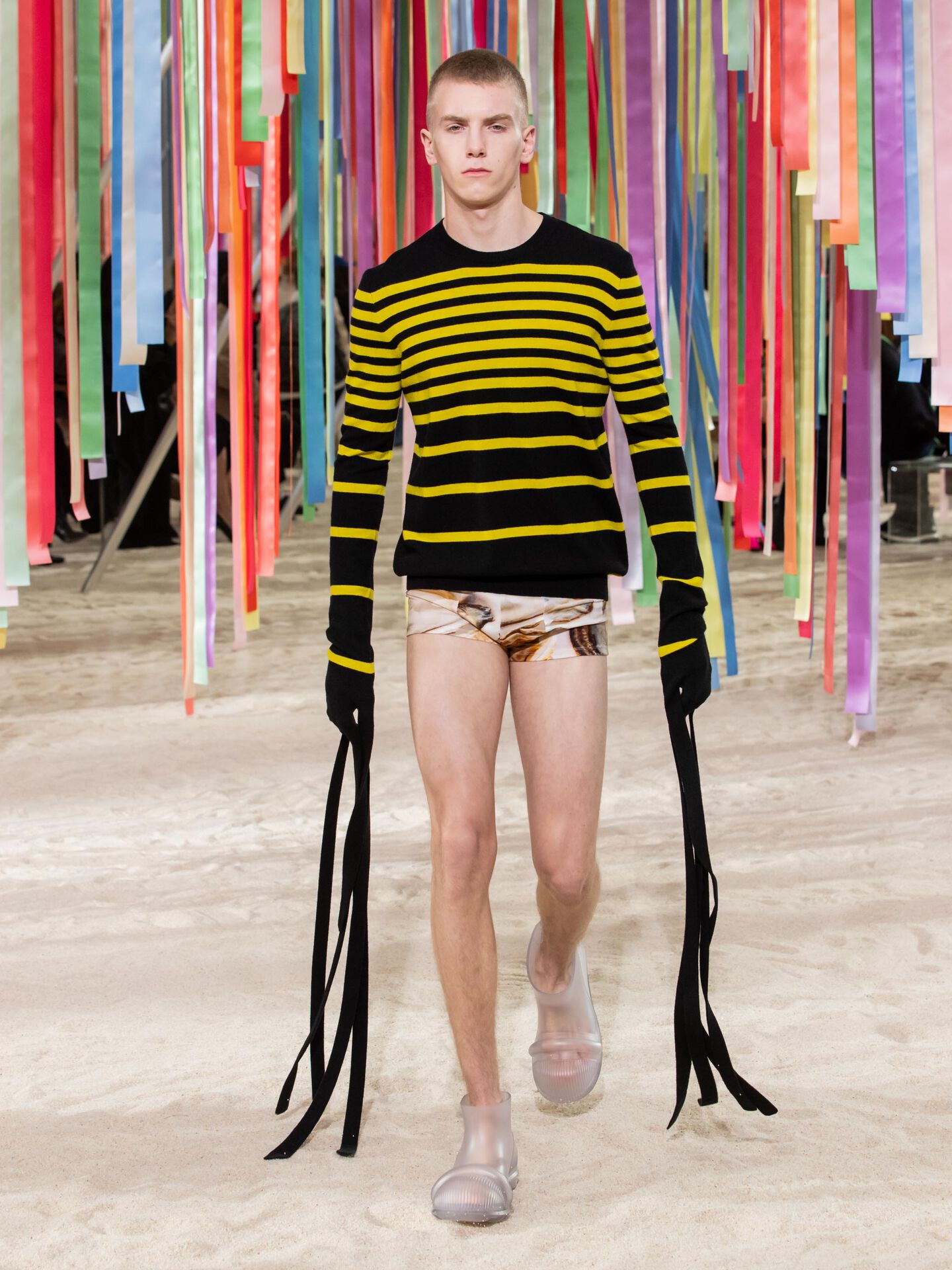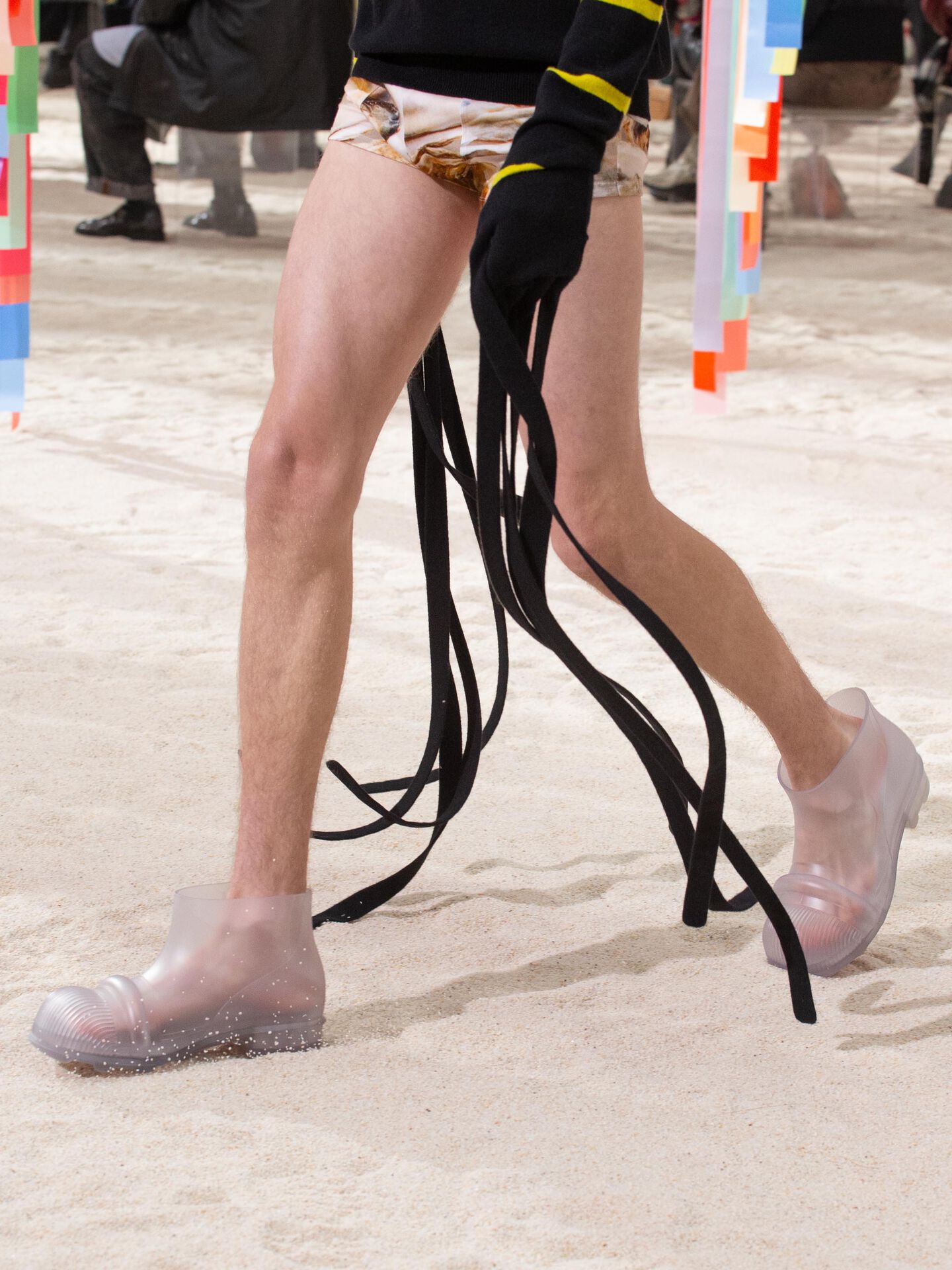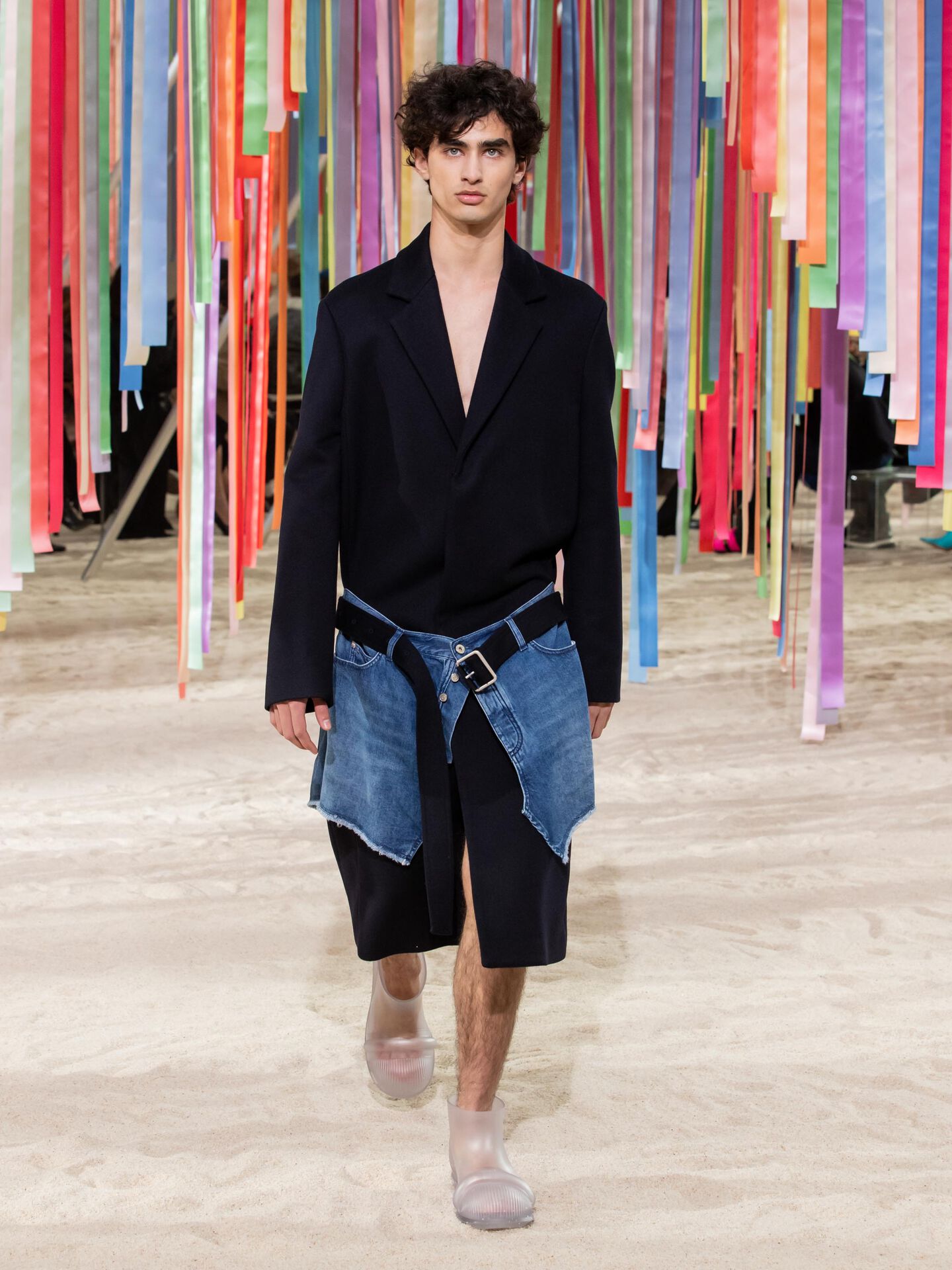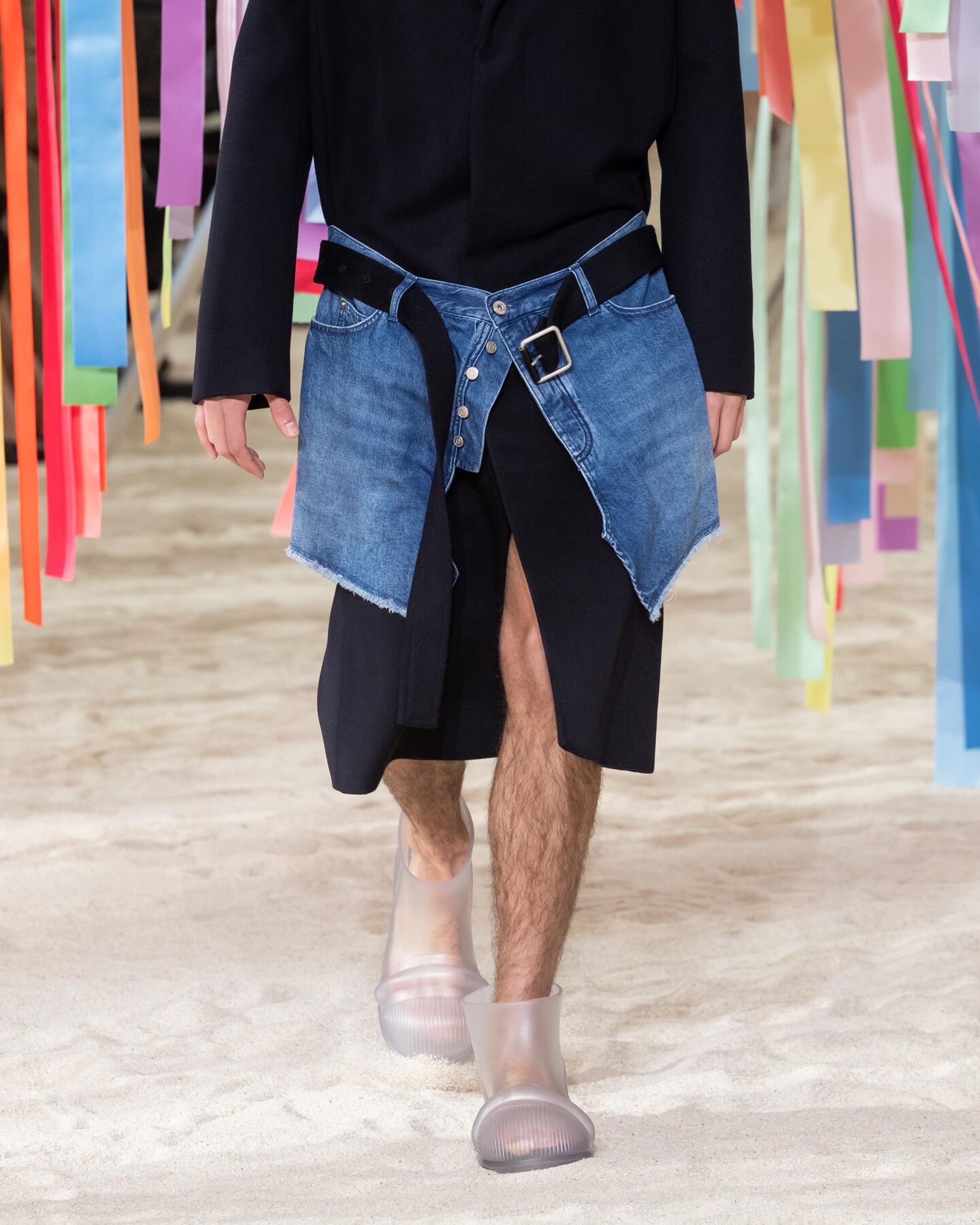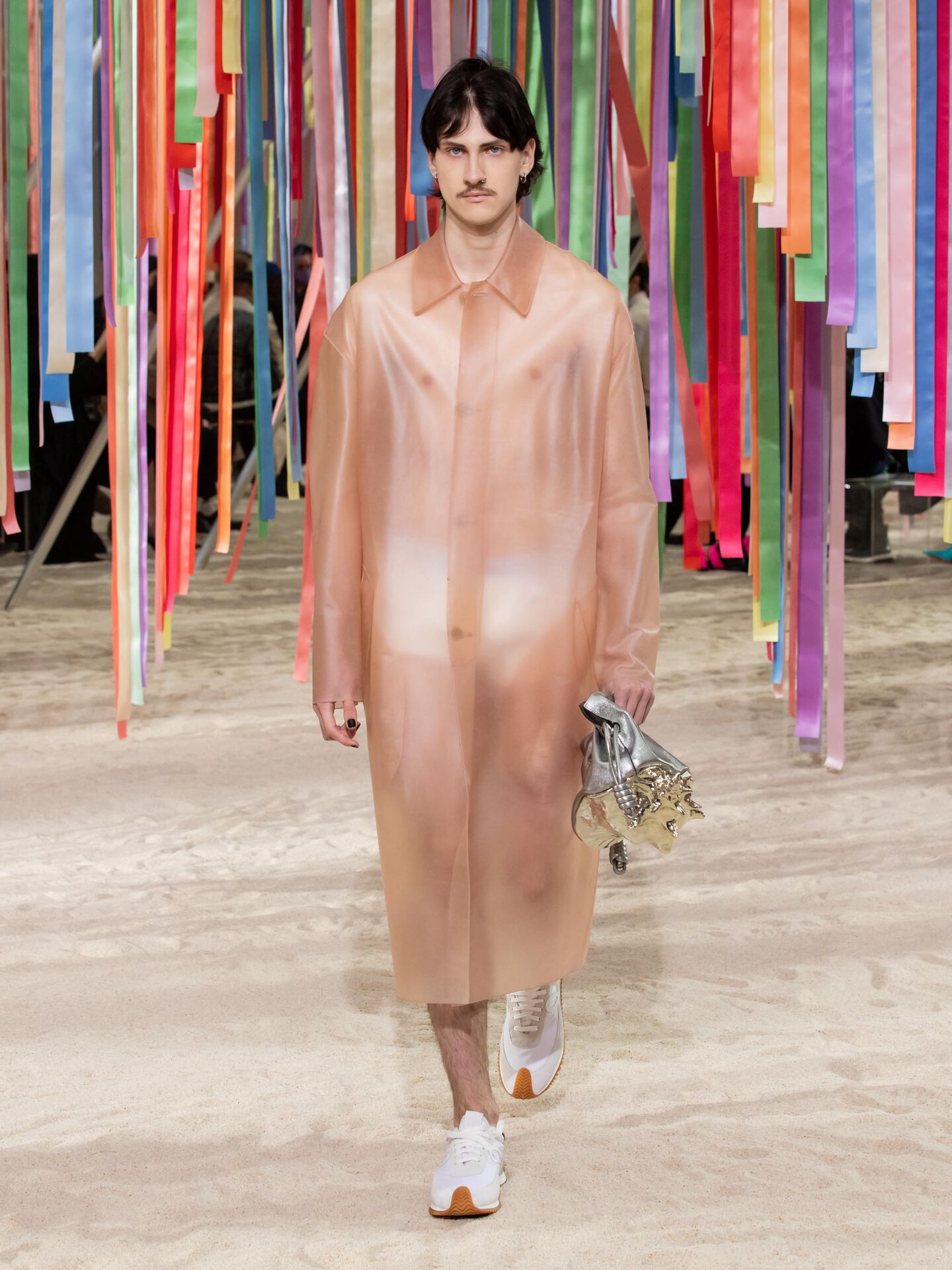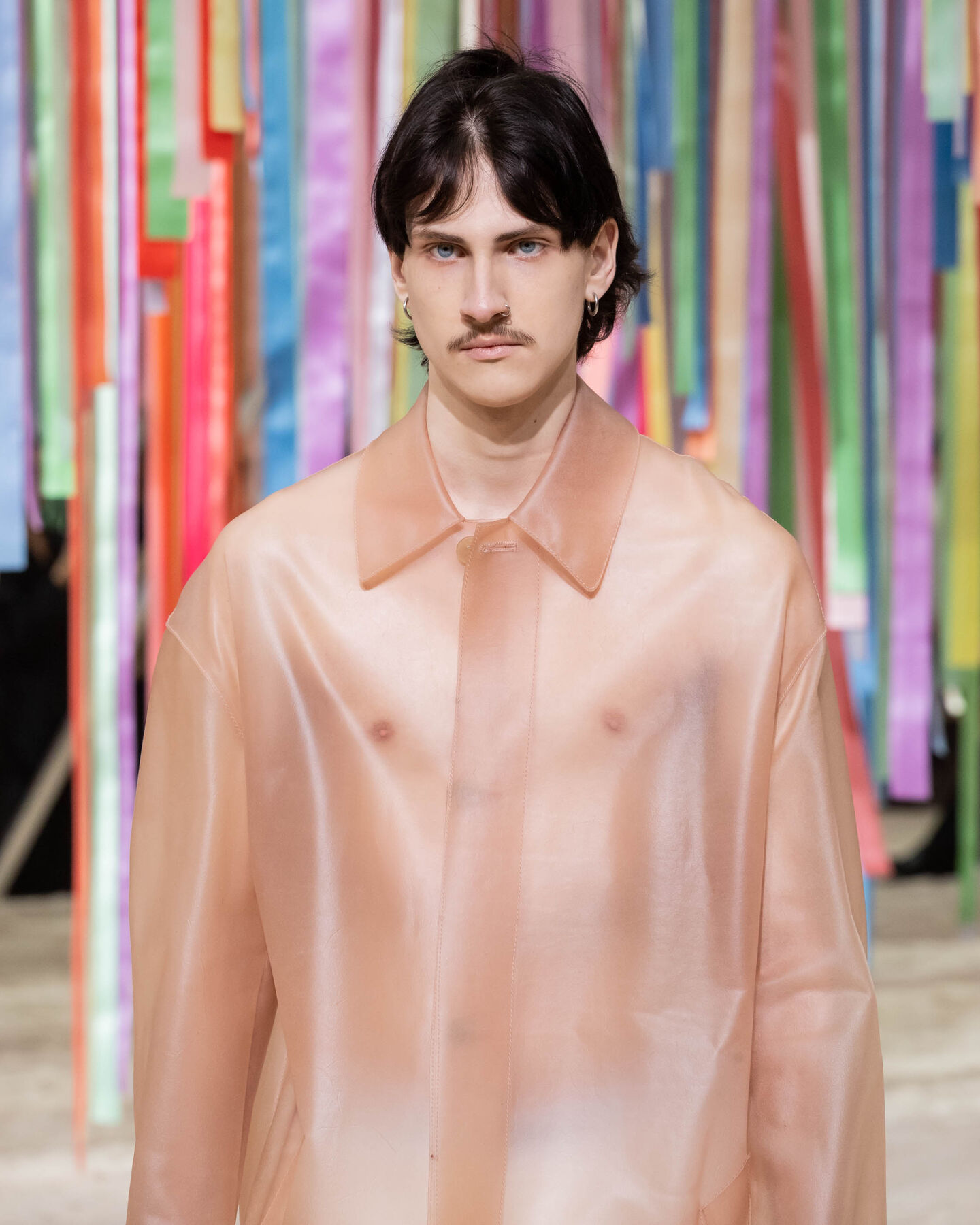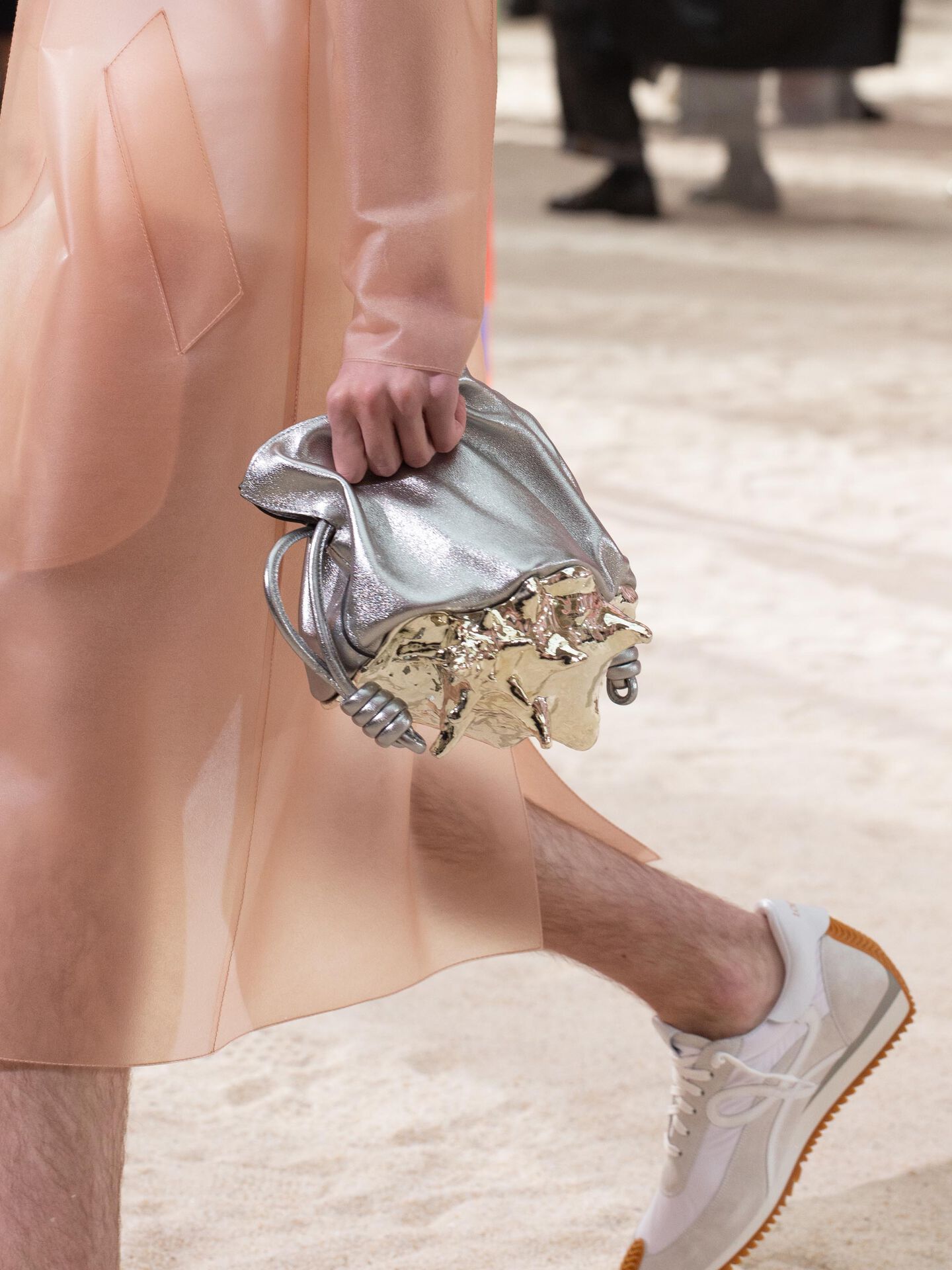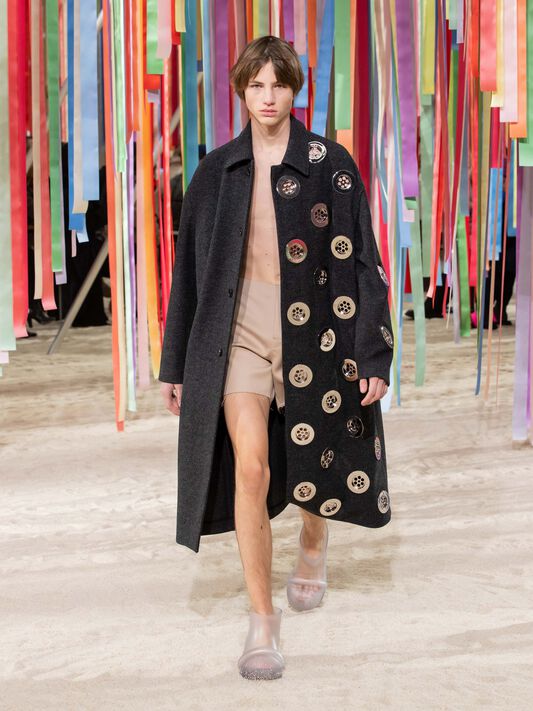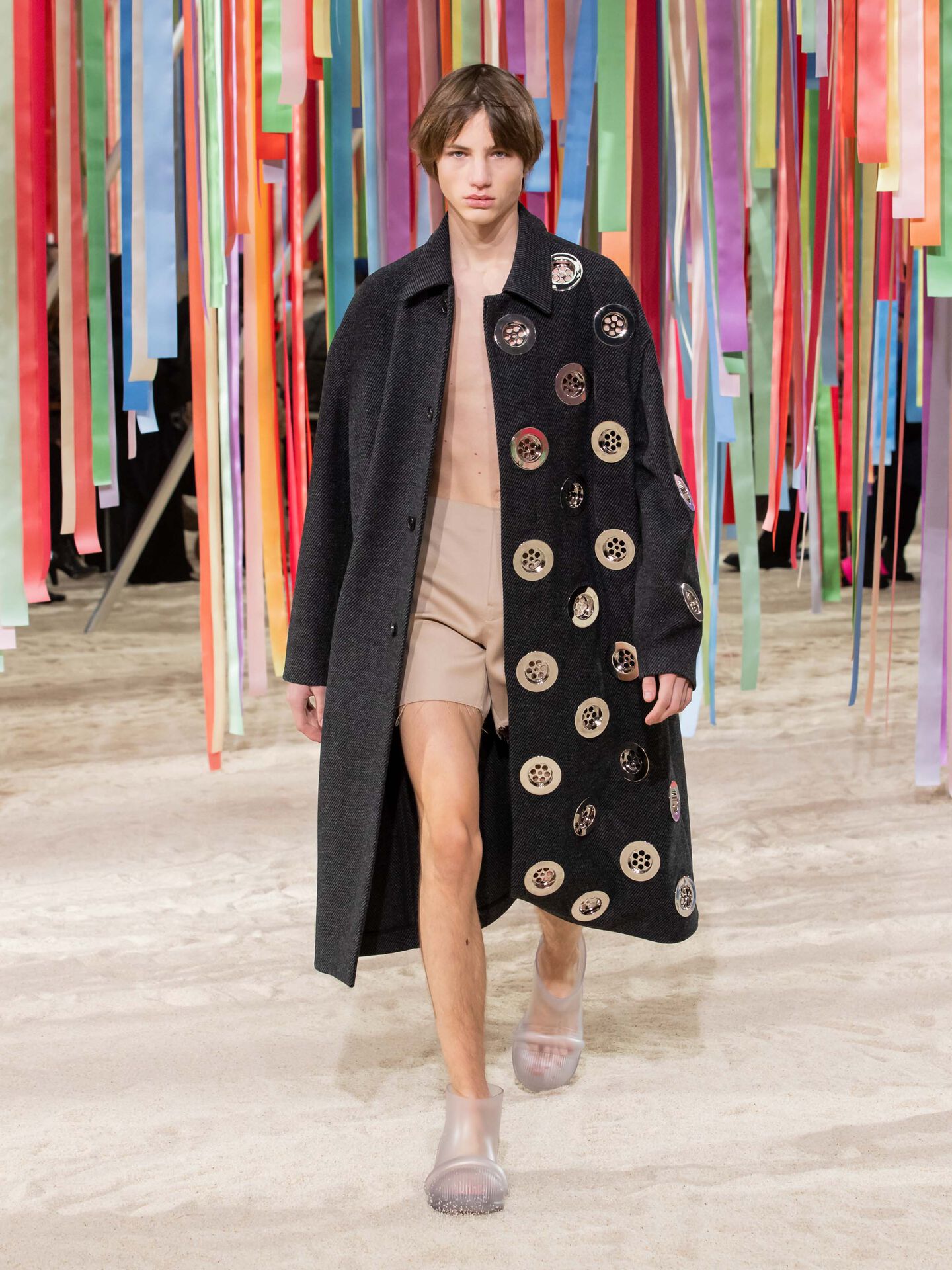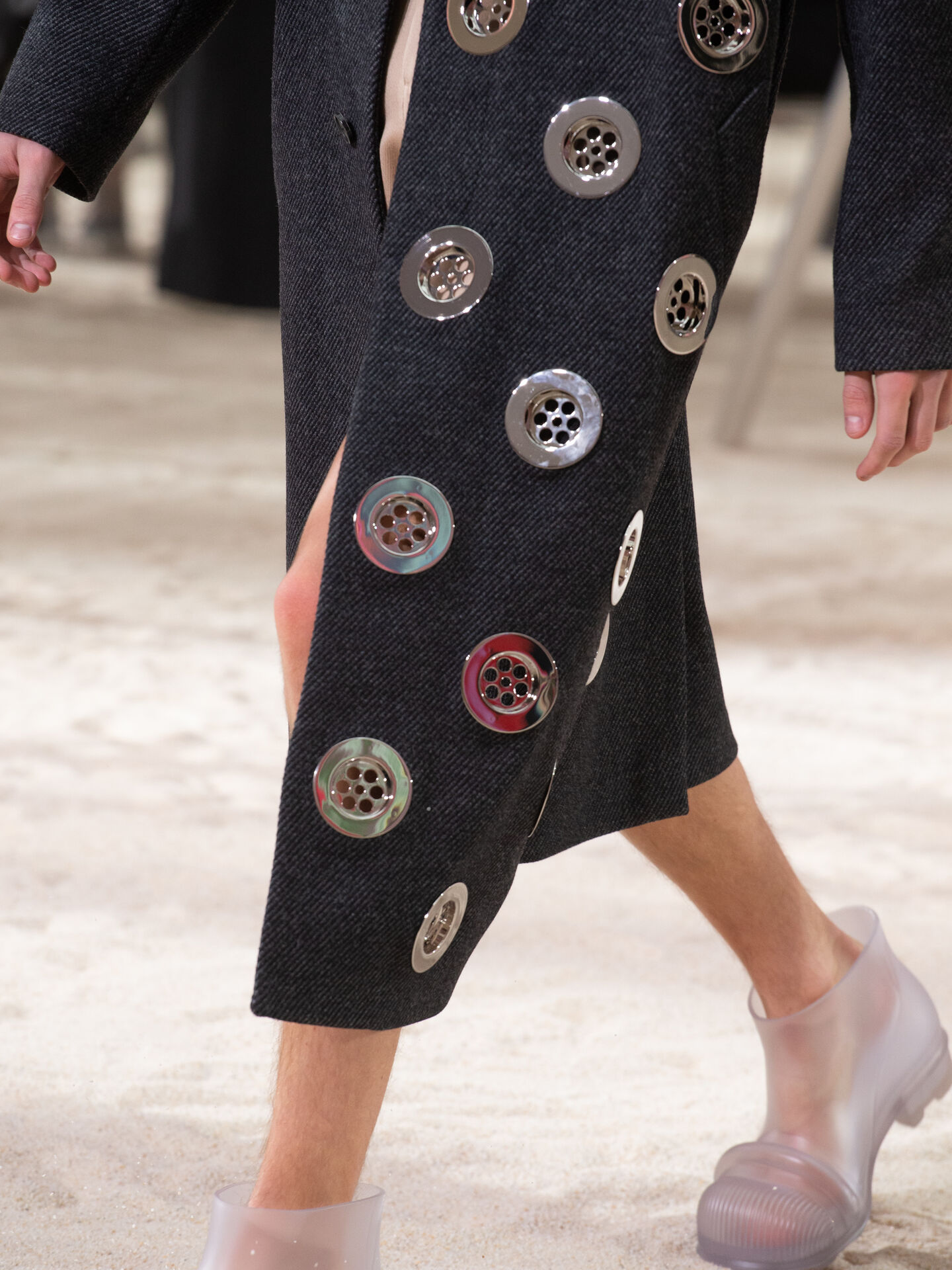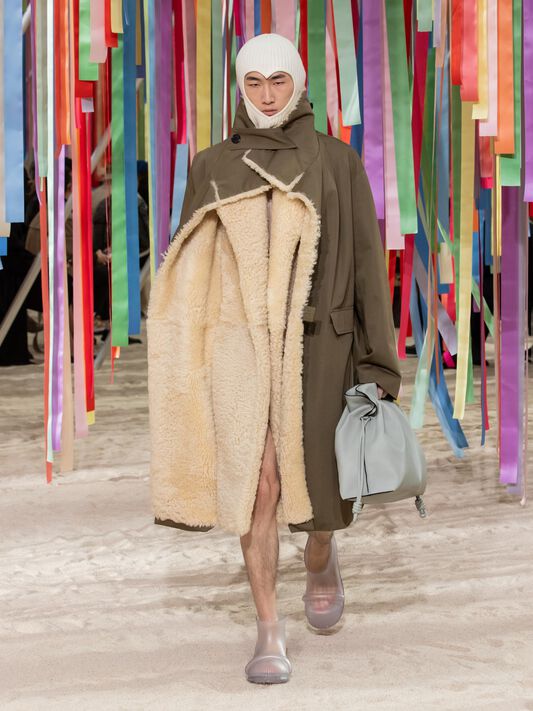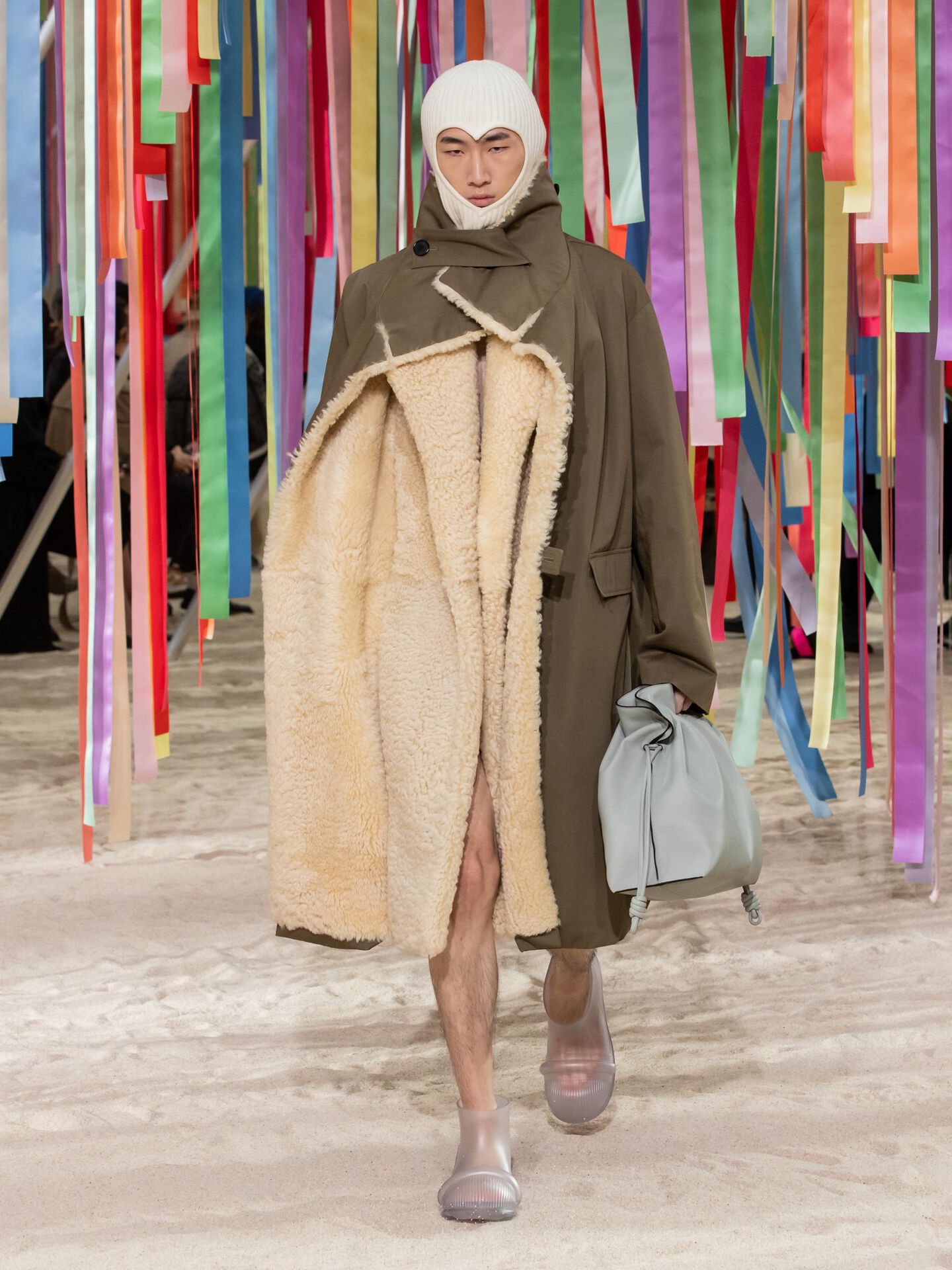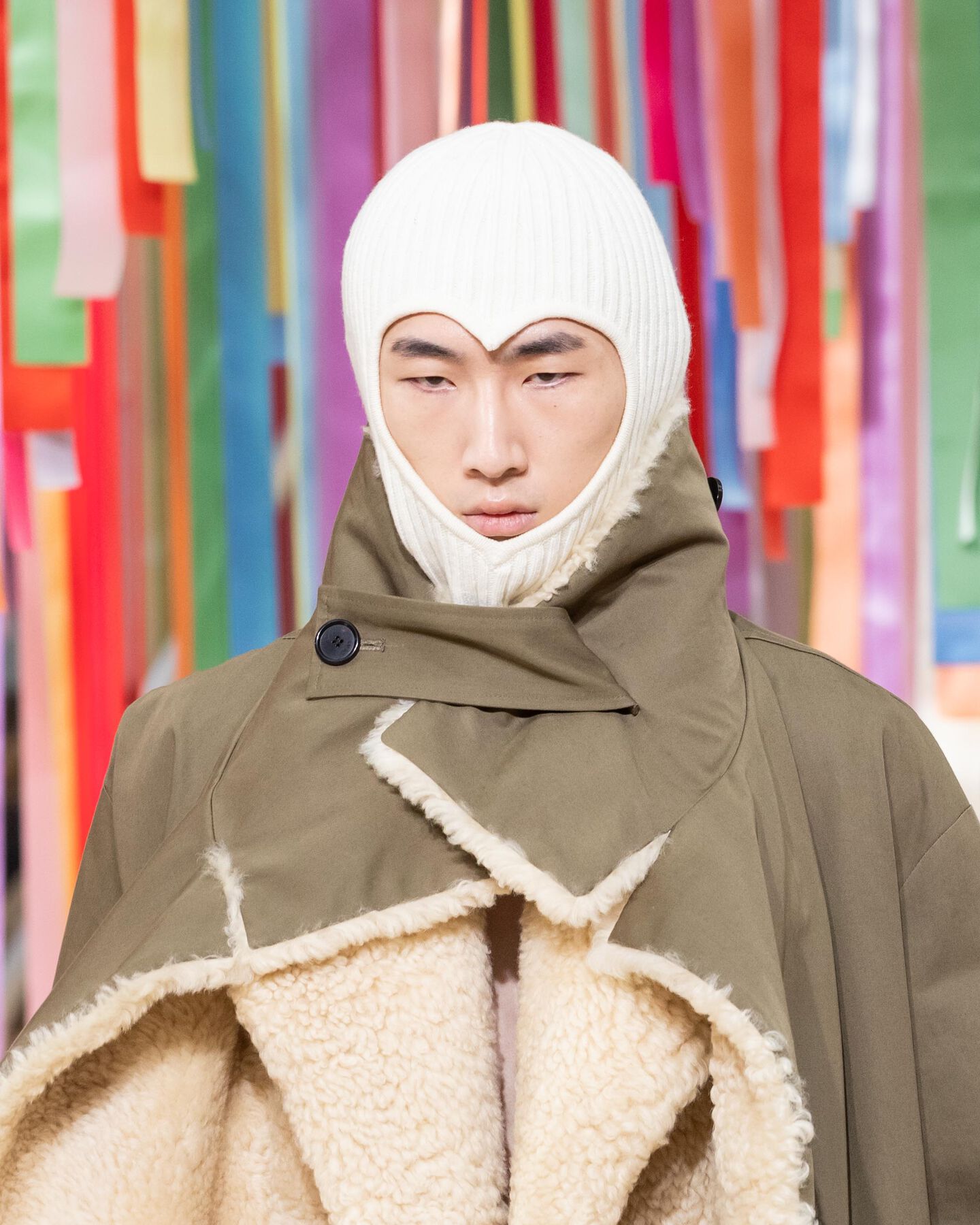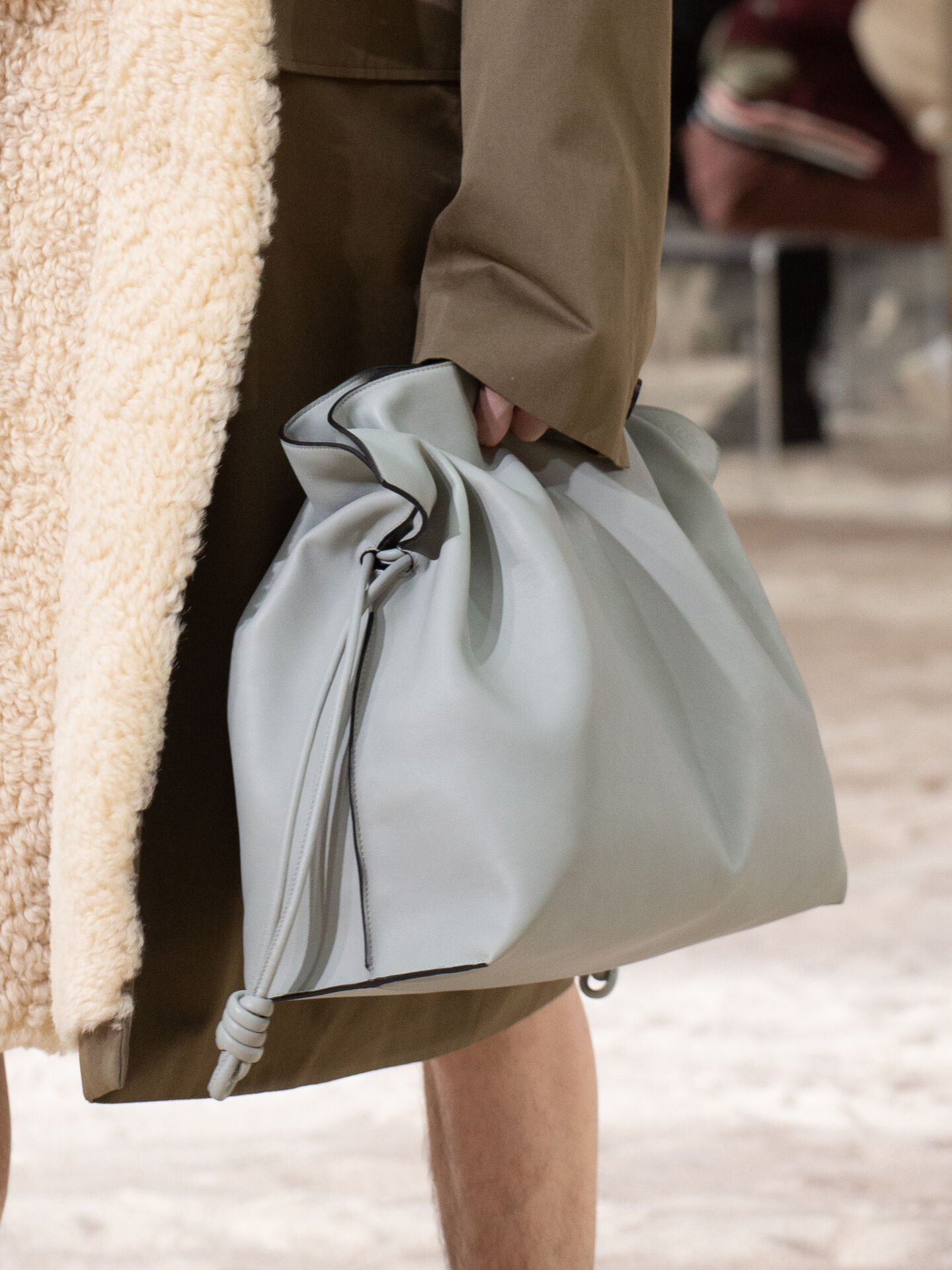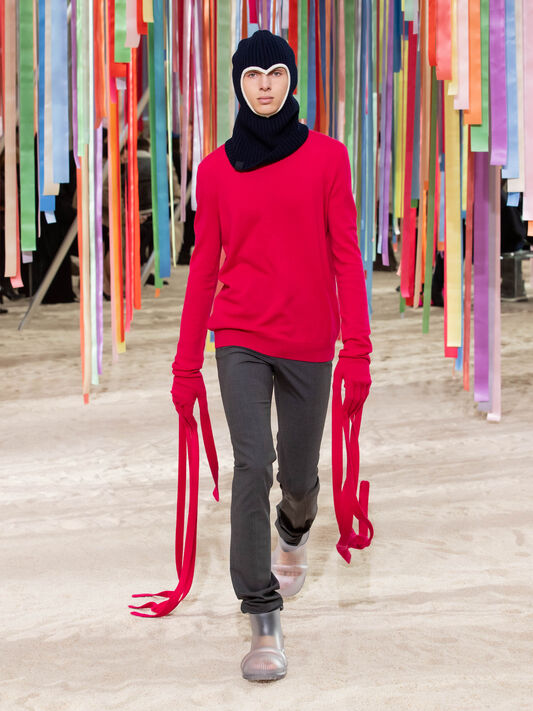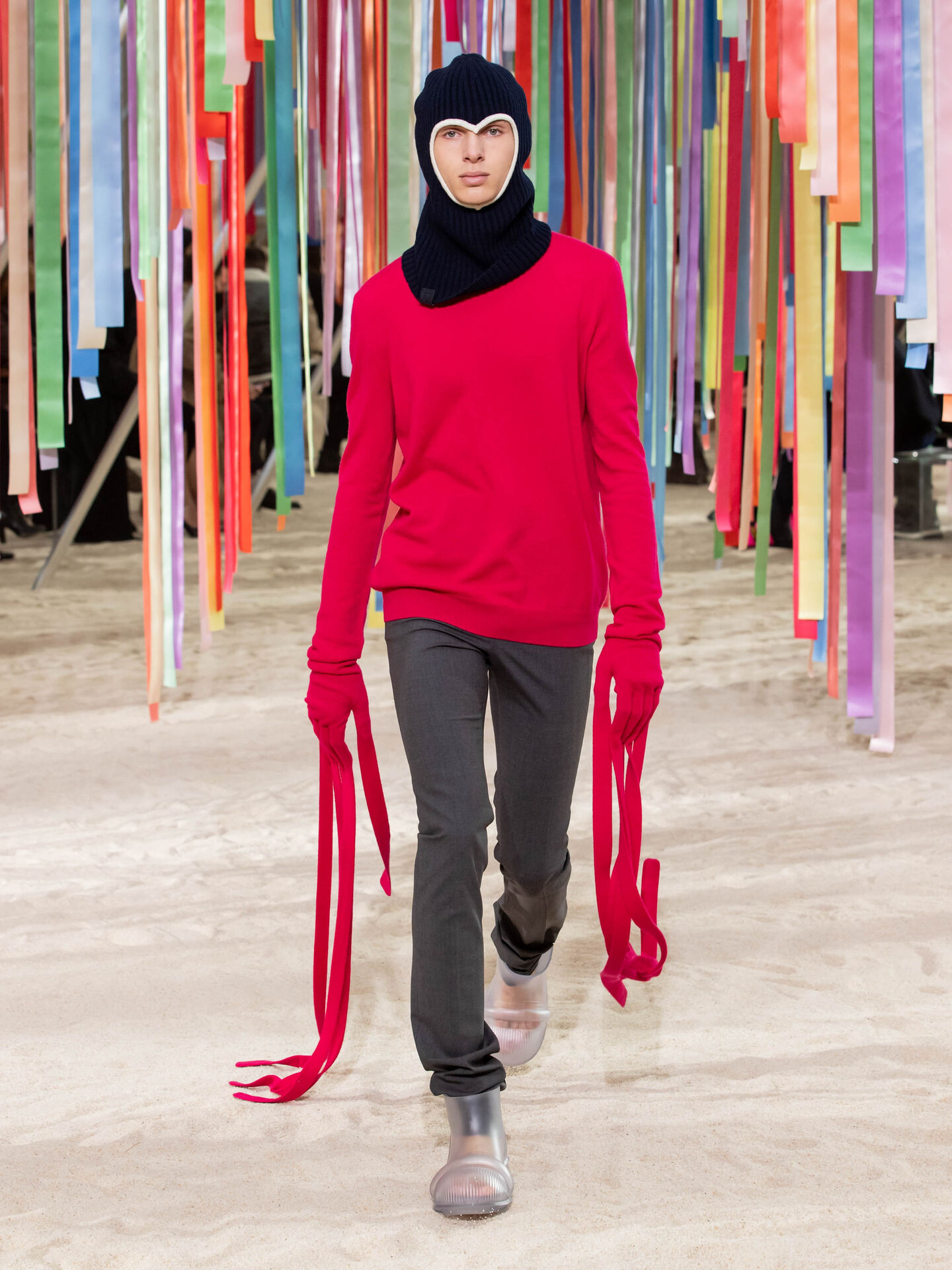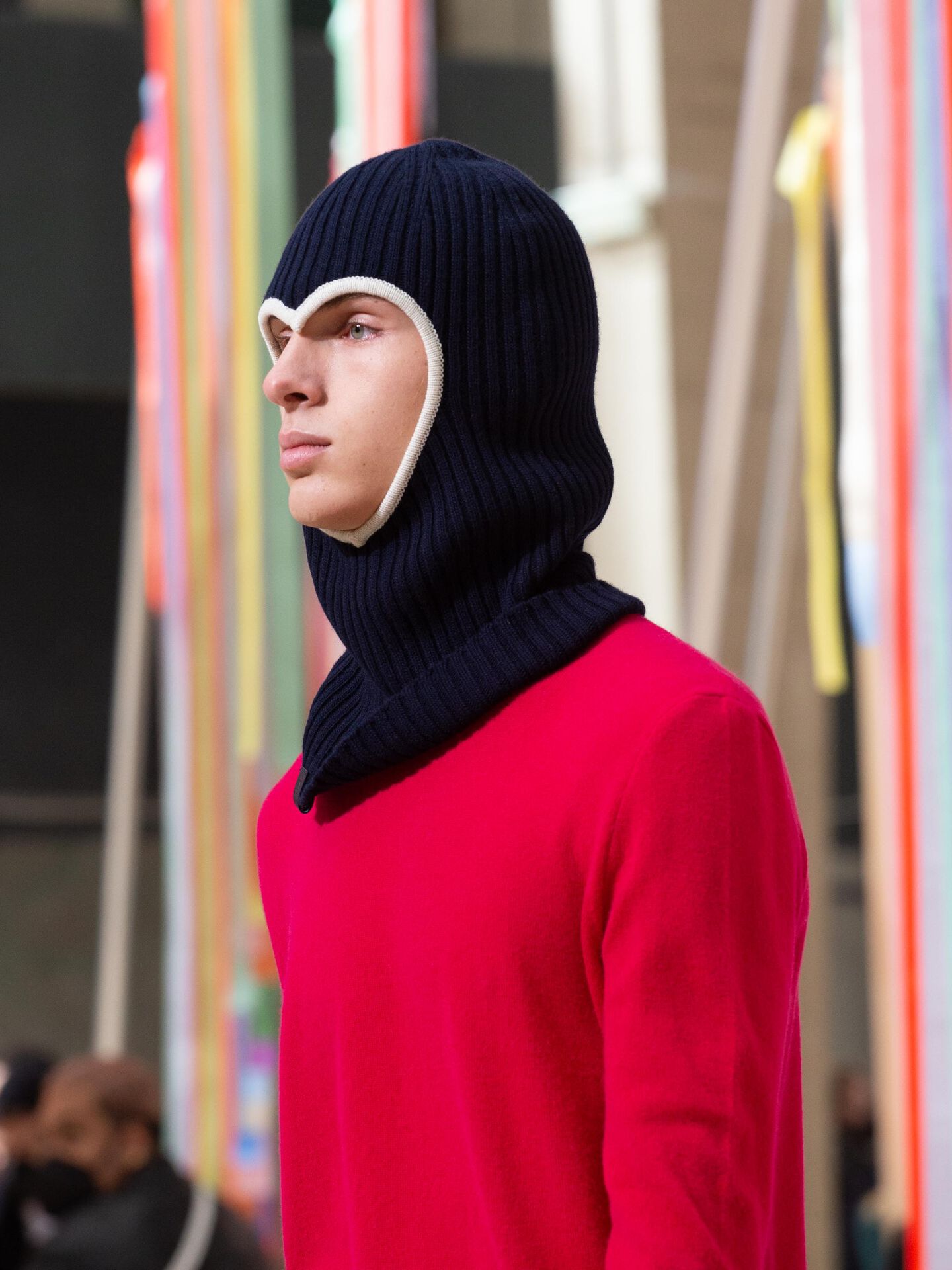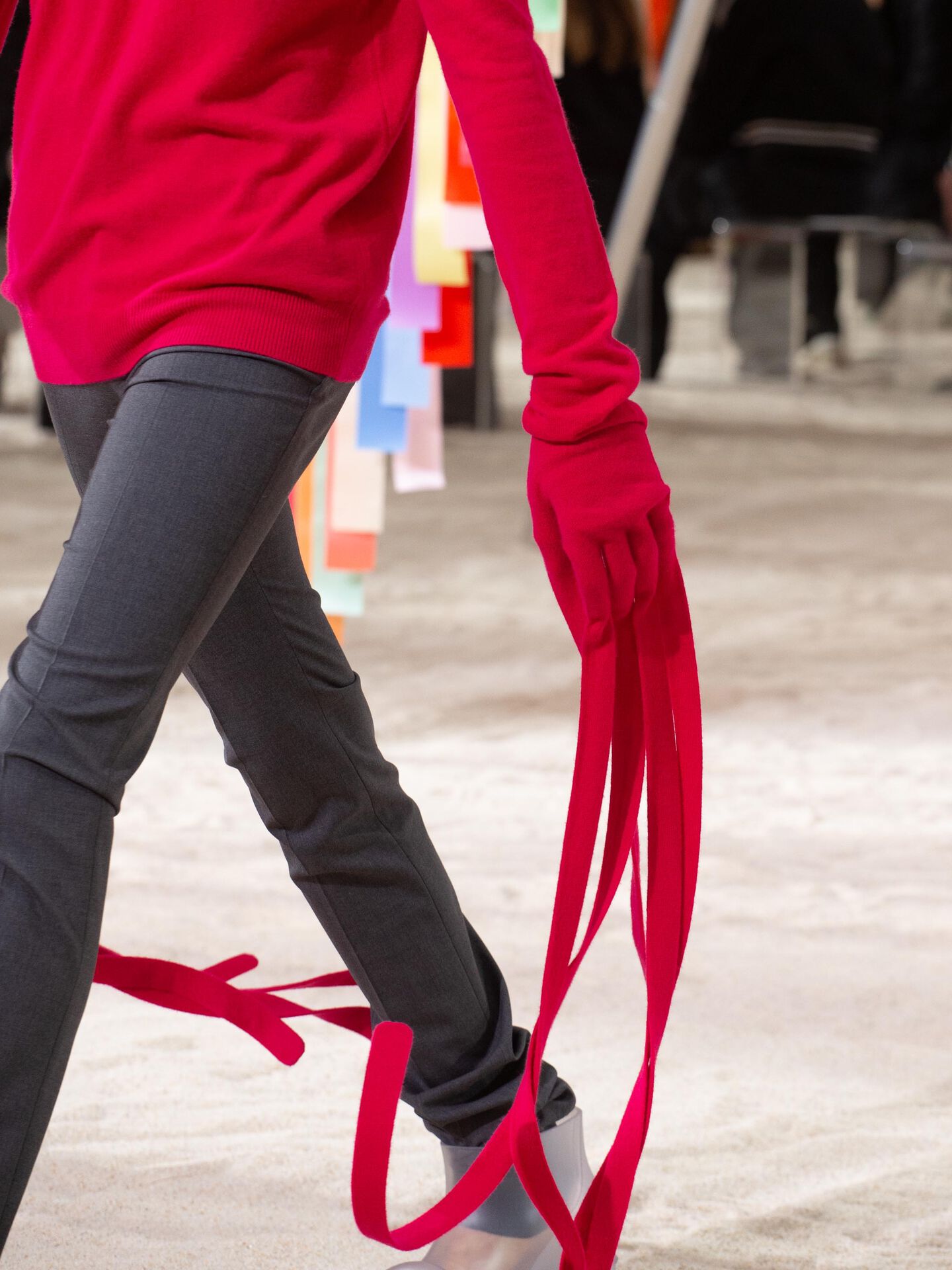 Backstage
Access all areas: an exclusive look behind the scenes of the show.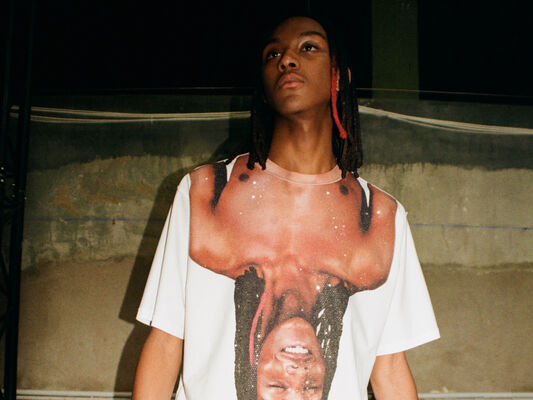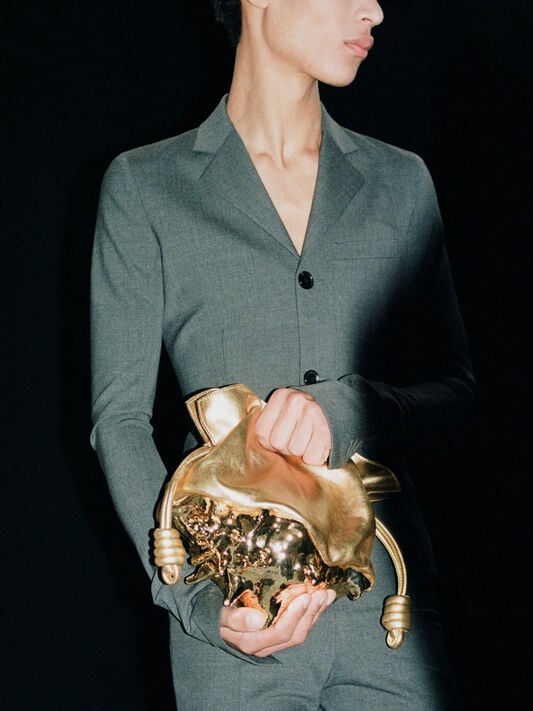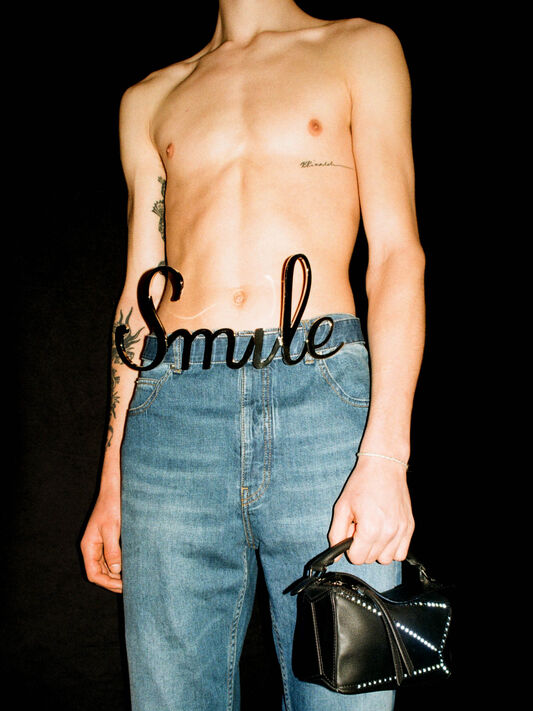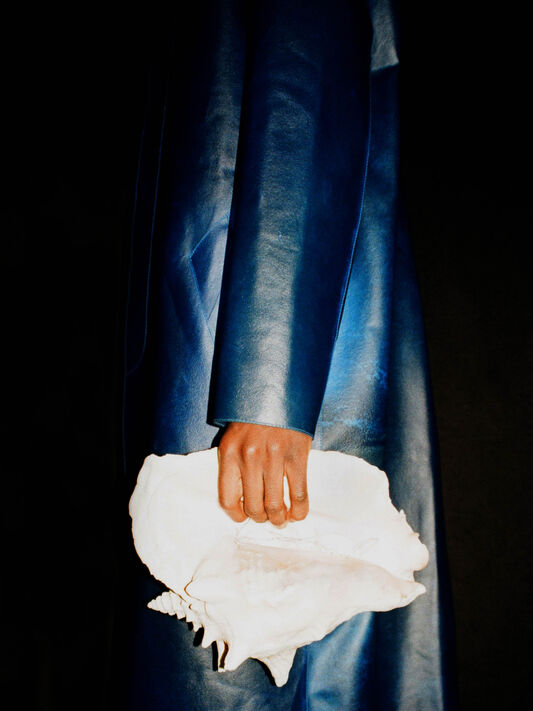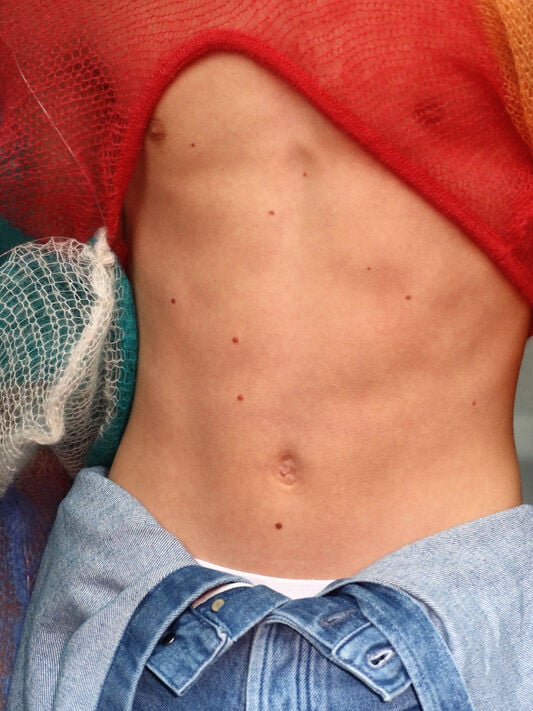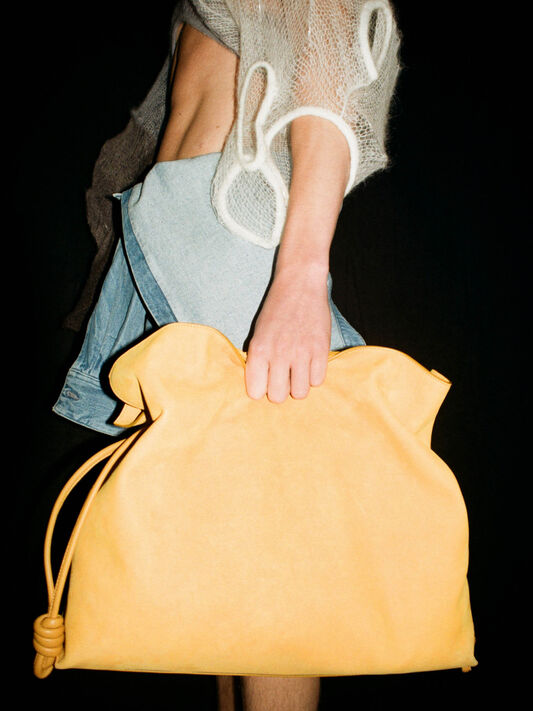 FW22 in detail
With the body as a point of both arrival and departure, nothing is as it seems as archetypes of men`s dressing are put under a twisted light and another kind of reality is drawn through themes of exposure, illumination, movement and projection.
Subscribe and be the first to know when the collection is available.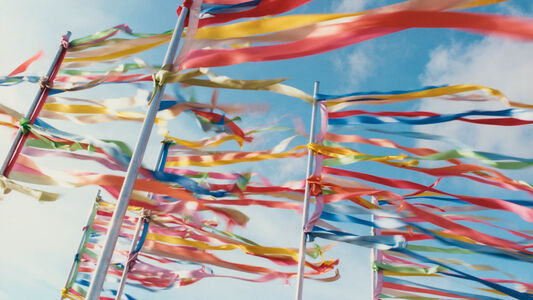 Raising the flags
Find out more about the show's labyrinthine flag installation and its creators, Joe McShae and Edgar Mosa.
The showspace
Staged at Tennis Club de Paris, the showspace presents a site specific installation of colourful ribbon flags on a landscape of sand by artists Joe McShea & Edgar Mosa.