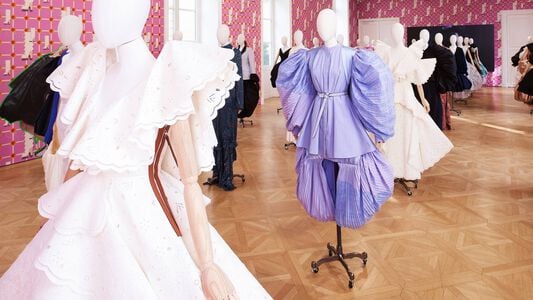 Show-on-the-Wall
We present the SS21 women's collection as a Show-on-the-Wall – a set of different elements to be individually assembled by the recipient in lifesize on a wall. An agenda of digital content – from walk-throughs of the collection by Jonathan Anderson to art films and documentaries – will be streaming through the show day on Friday 2 October on Instagram and YouTube.
The contents of the Show-on-the-Wa
Posters featuring the looks and accessories arrive in an oversized artist's portfolio, one of its faces screenprinted with a previously Steven Meisel image from Vogue Italia 1999.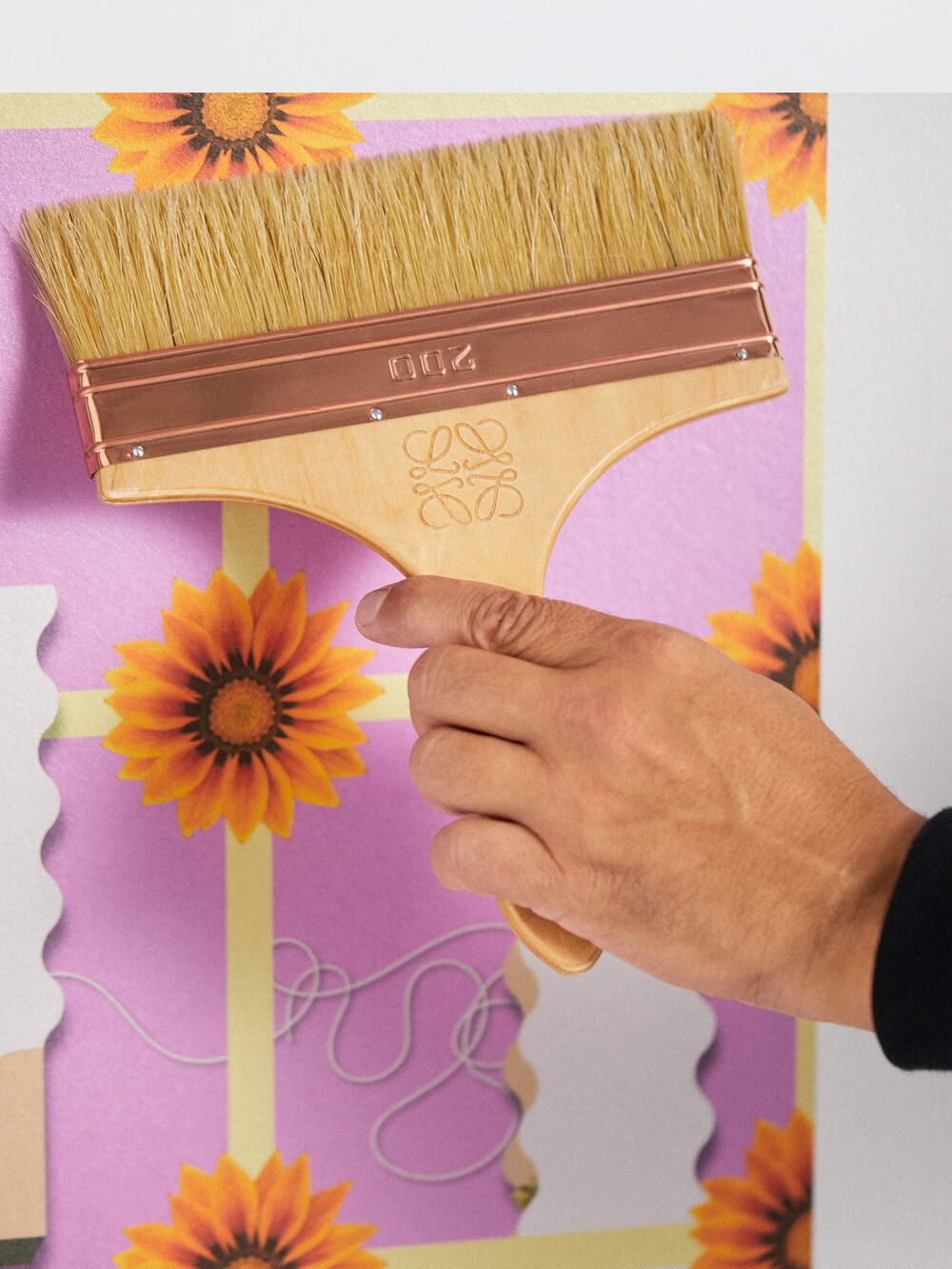 Wallpaper
Accompanied with a canvas tool bag containing a roll of wallpaper designed by artist Anthea Hamilton, a roll of wallpaper borders depicting all the looks from the collection, wallpaper glue, a brush, scissors and gloves, all carrying the LOEWE logo.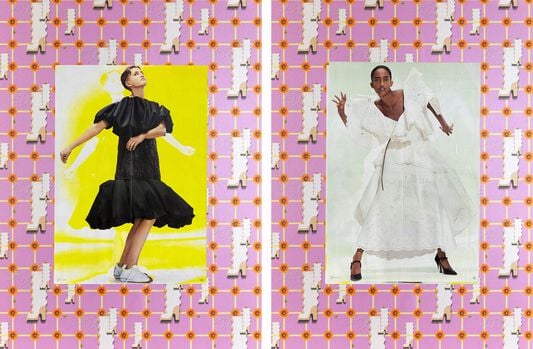 Sixteen life-size posters depict expressive characters, each wearing a look from the collection, and one still life arrangement of accessories.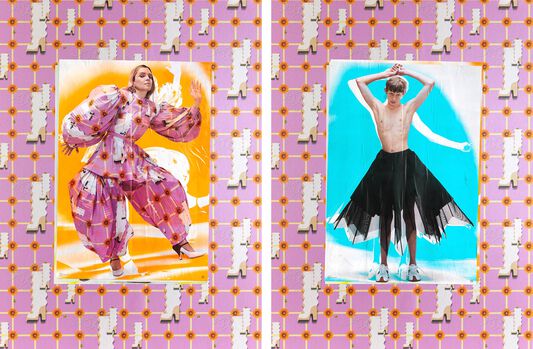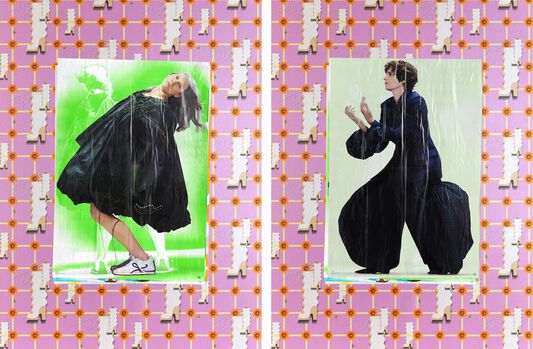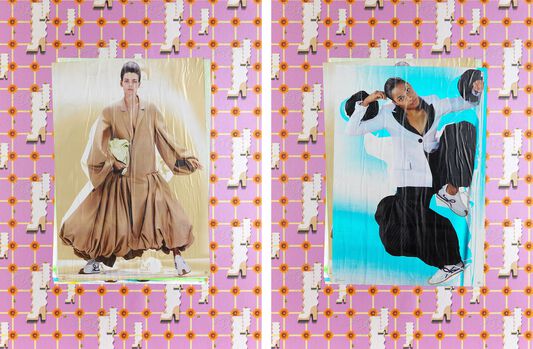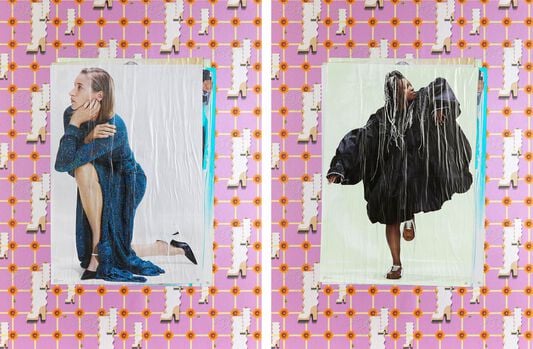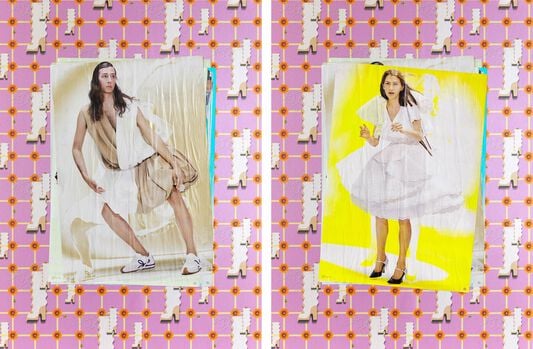 The collection
A sculptural extremization of fashion, magnified in all its theatricality, the SS21 women's collection is described by Jonathan Anderson as a story of dramatic silhouettes exploring the craft of pattern making.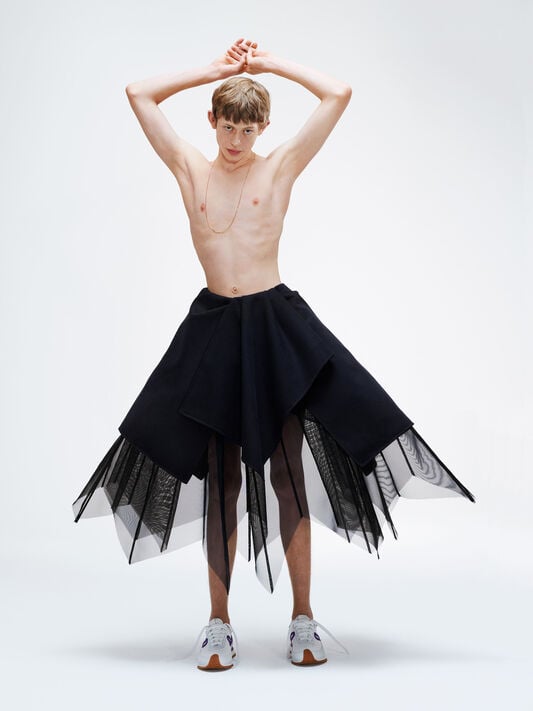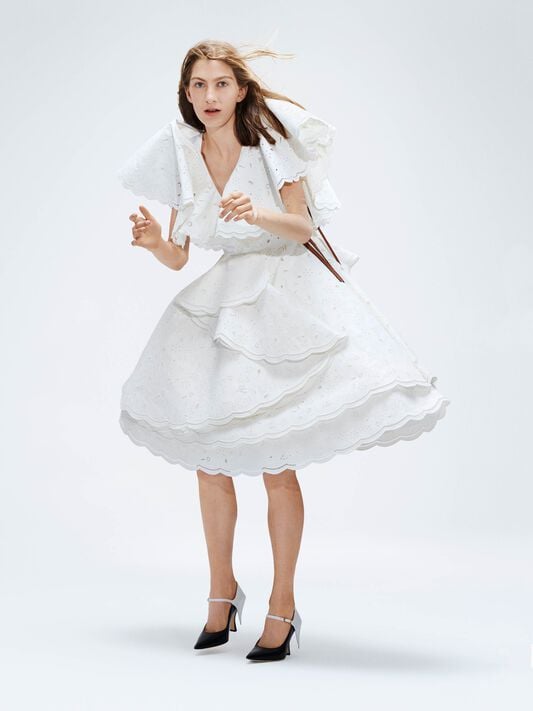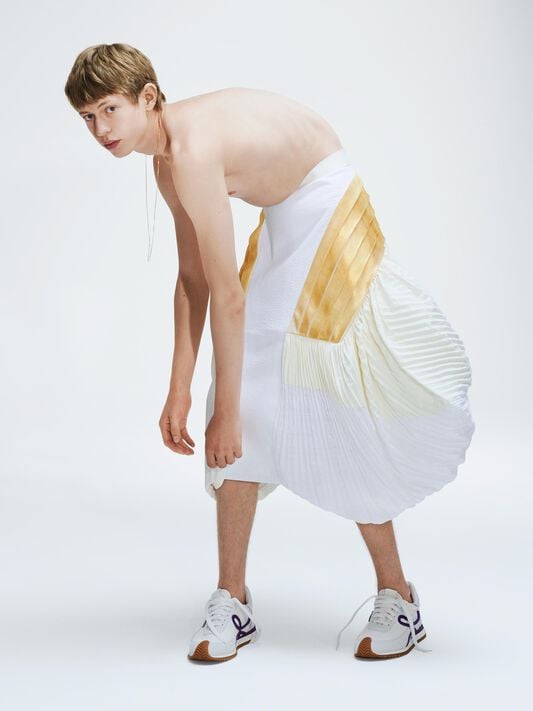 Look 1-3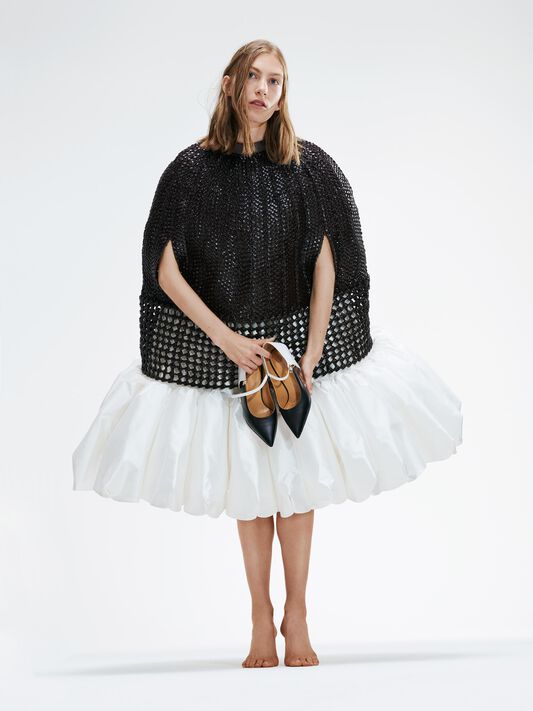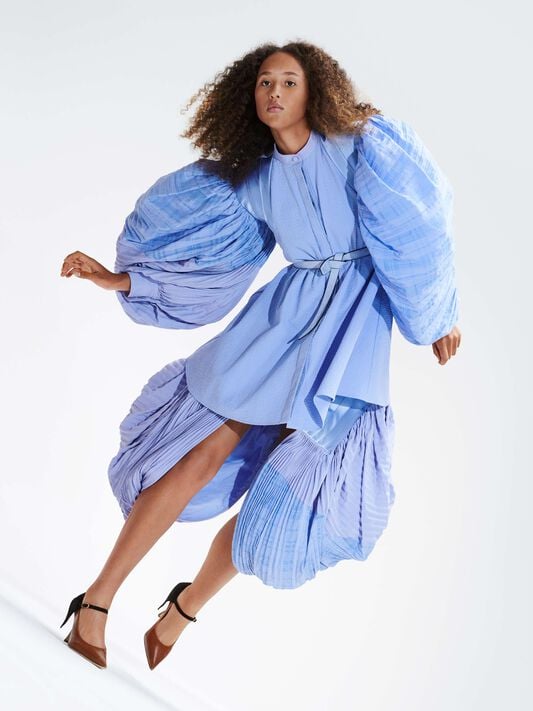 Look 4-6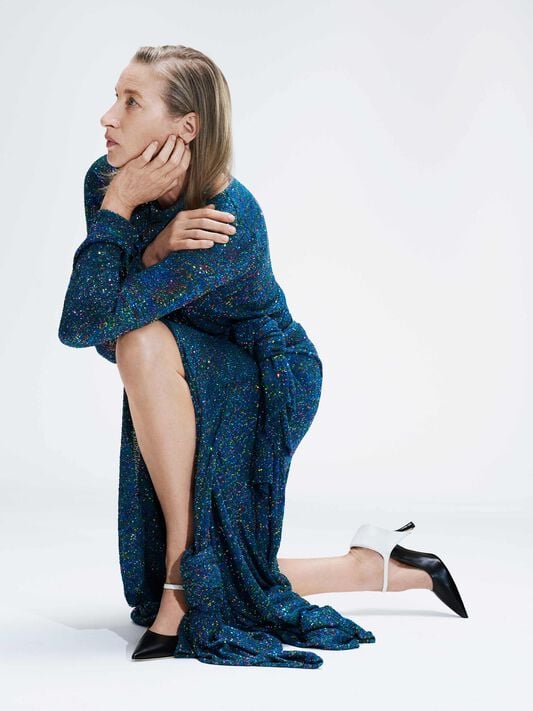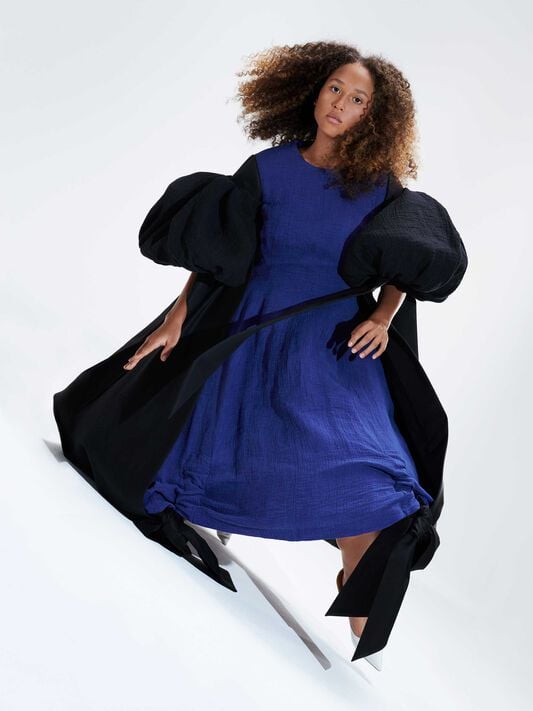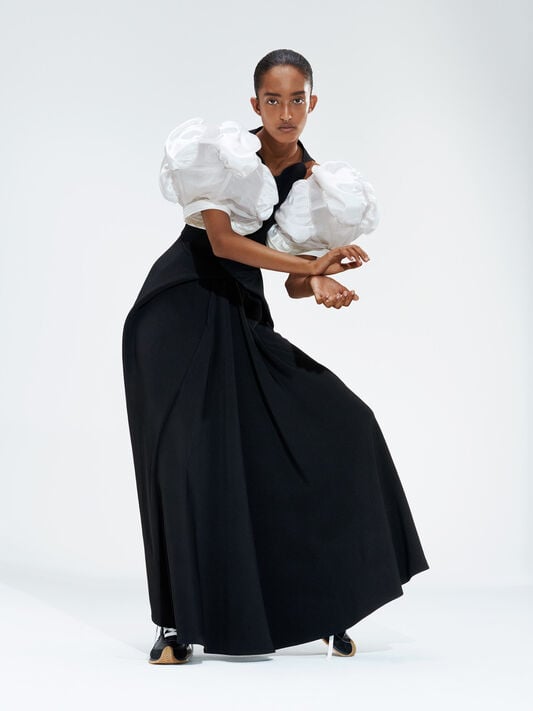 Look 7-9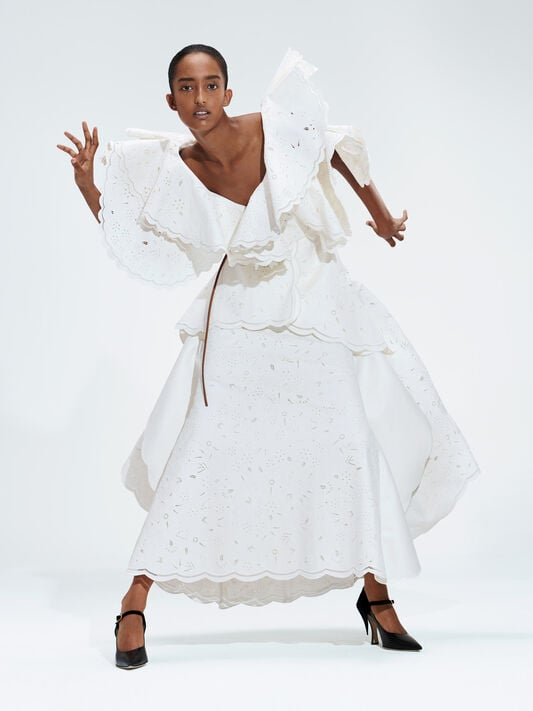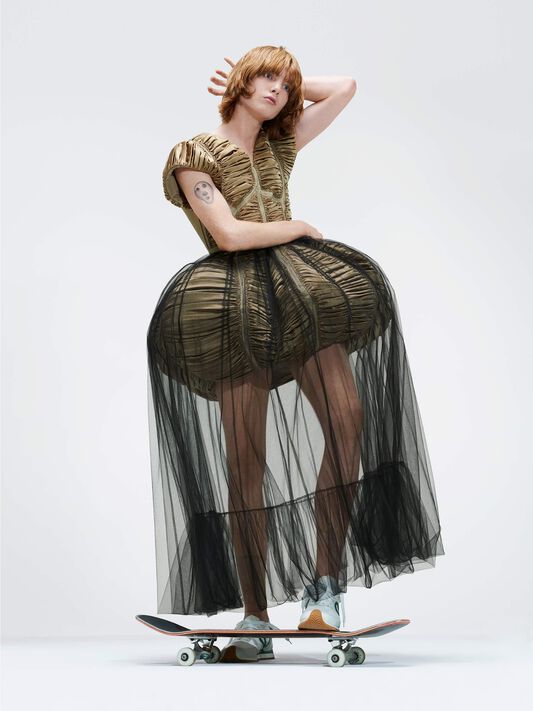 Look 10-12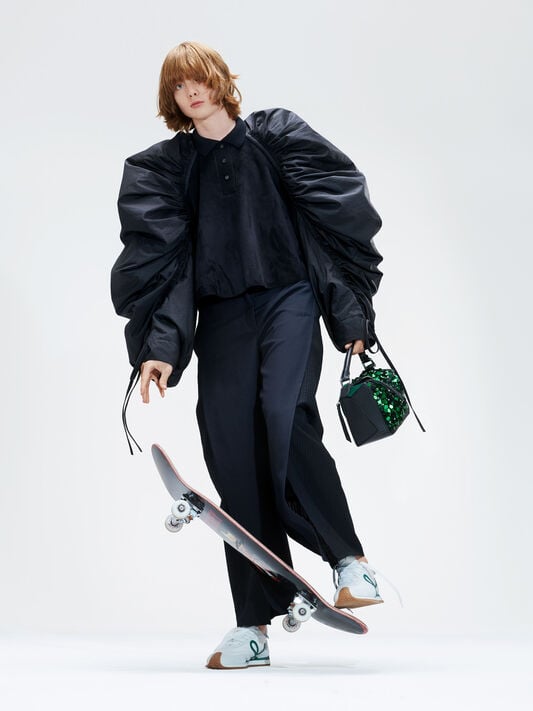 Look 13-15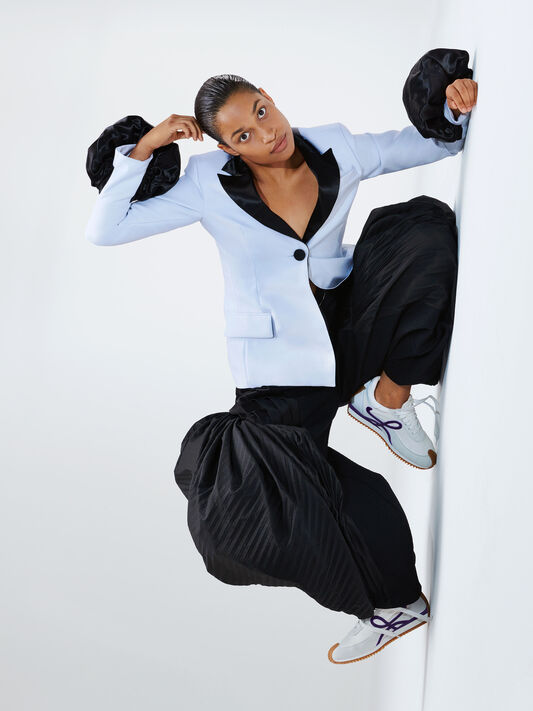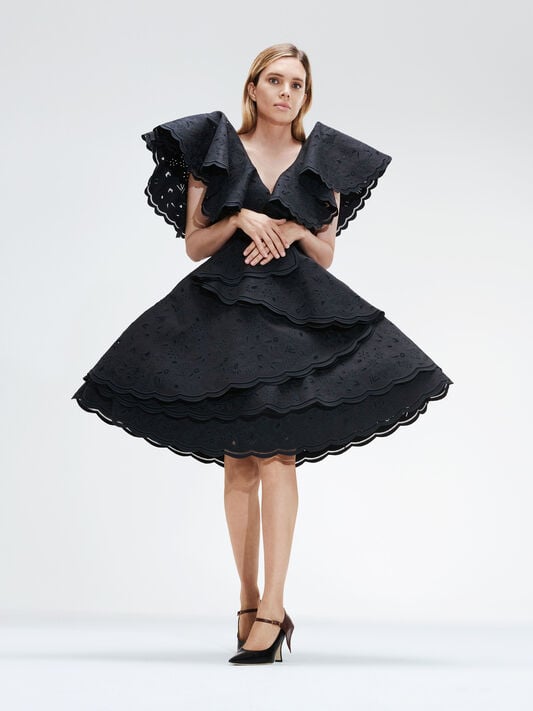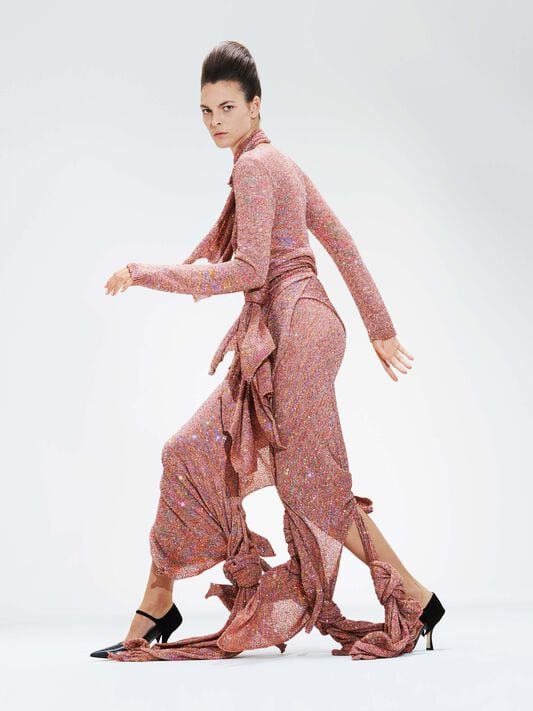 Look 16-18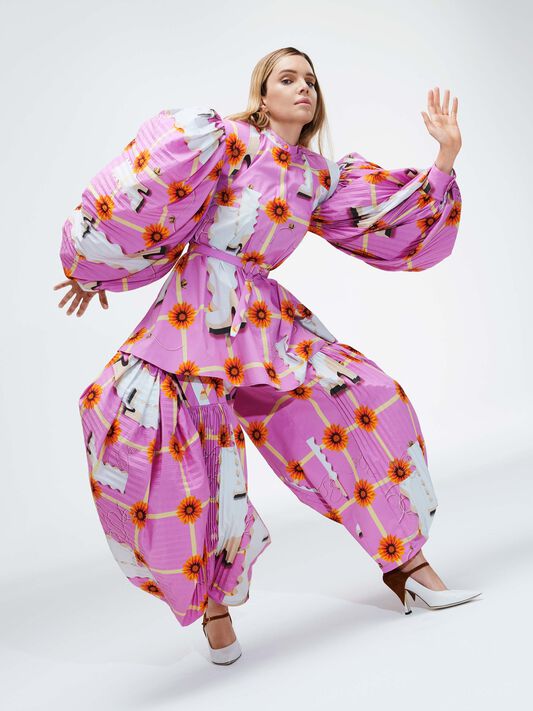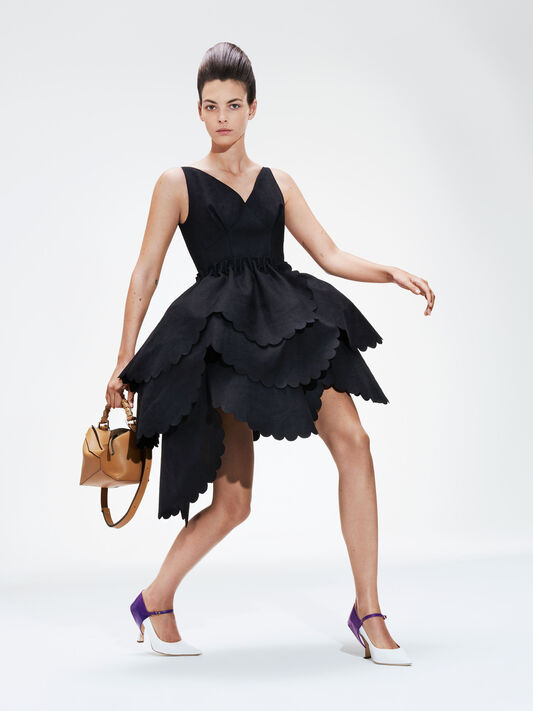 Look 19-21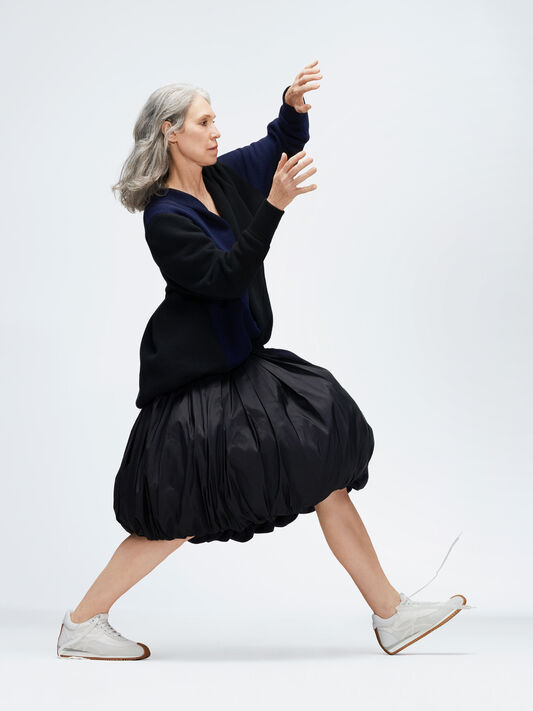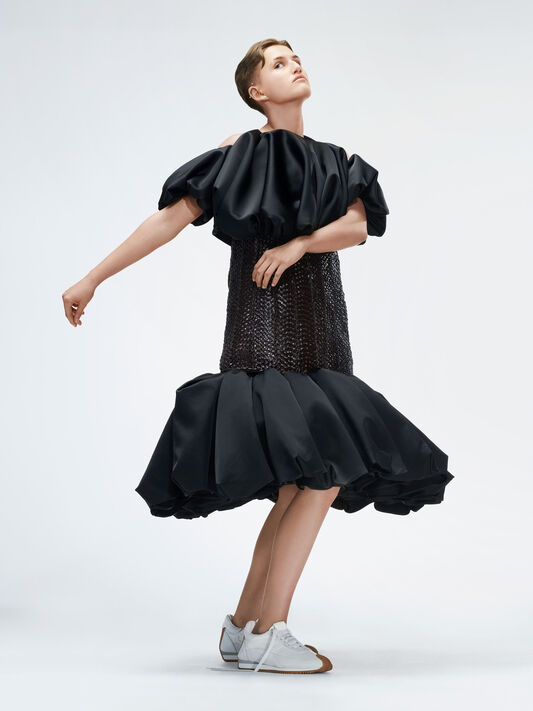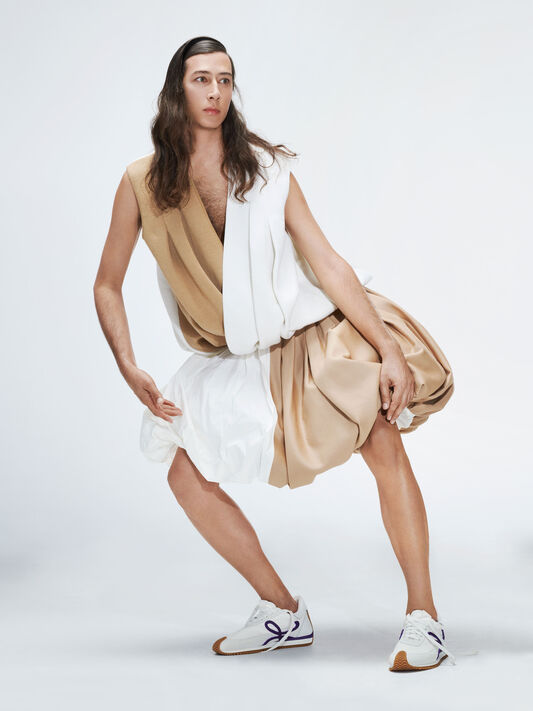 Look 22-24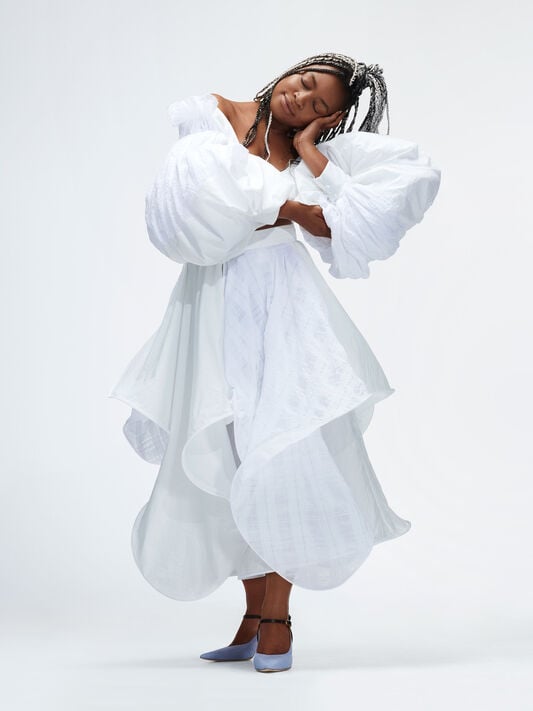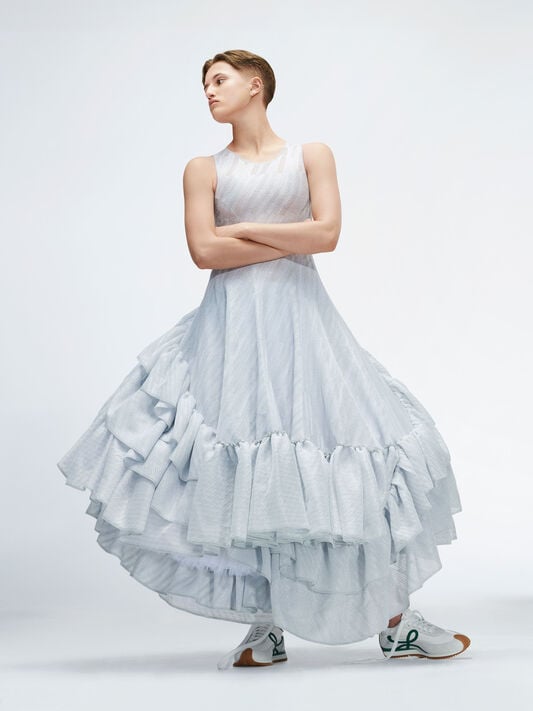 Look 25-27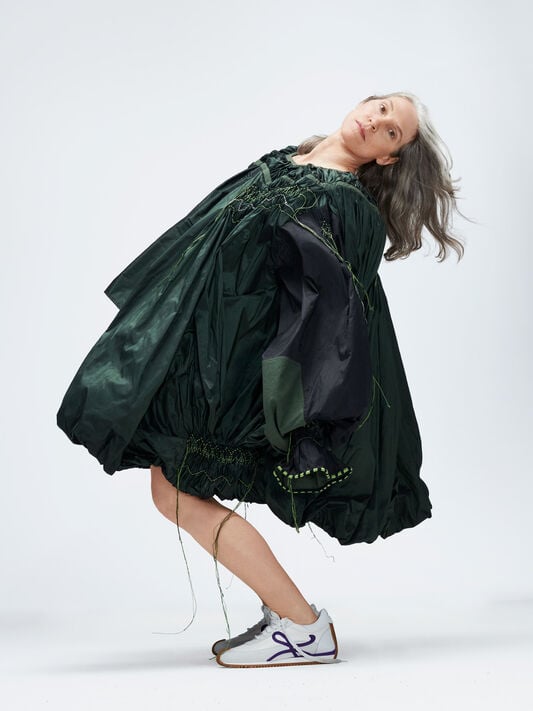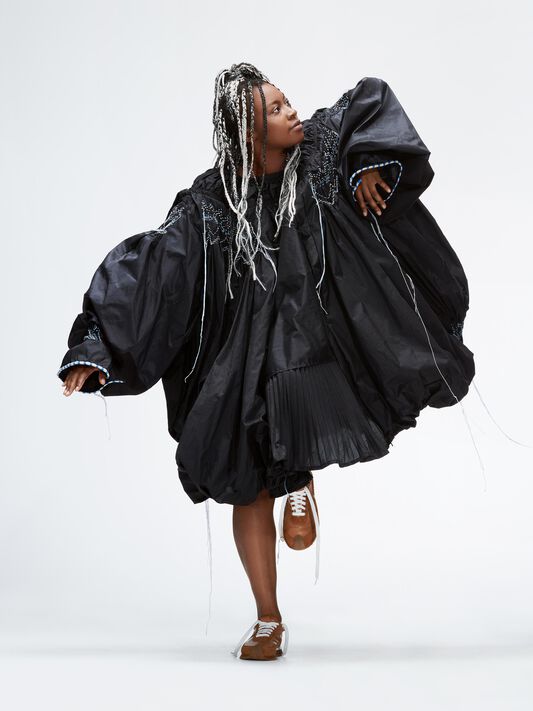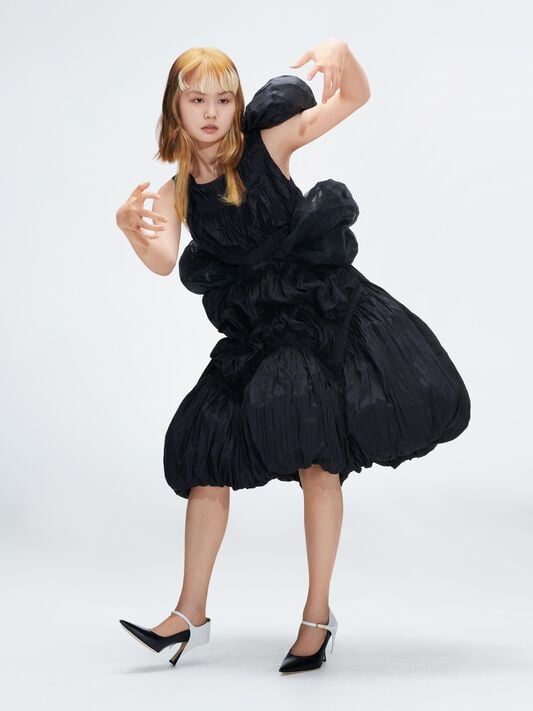 Look 28-30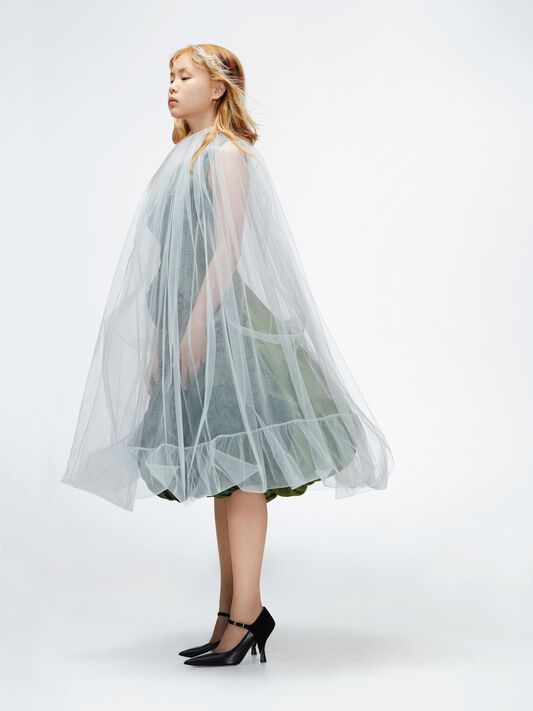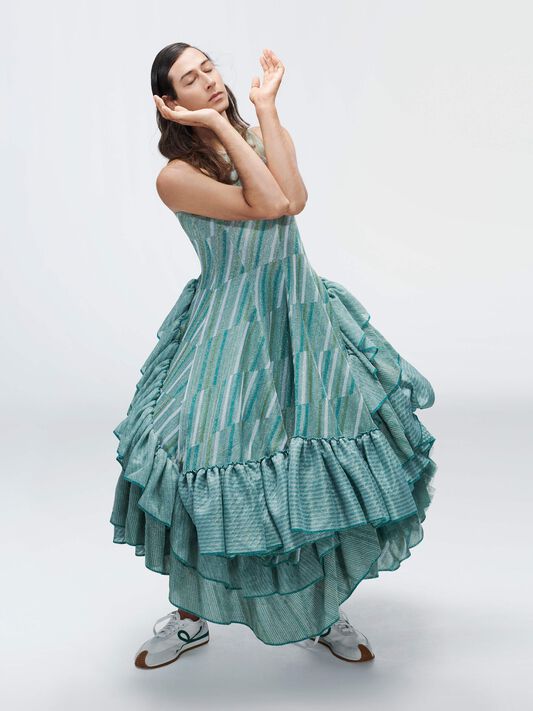 Look 31-33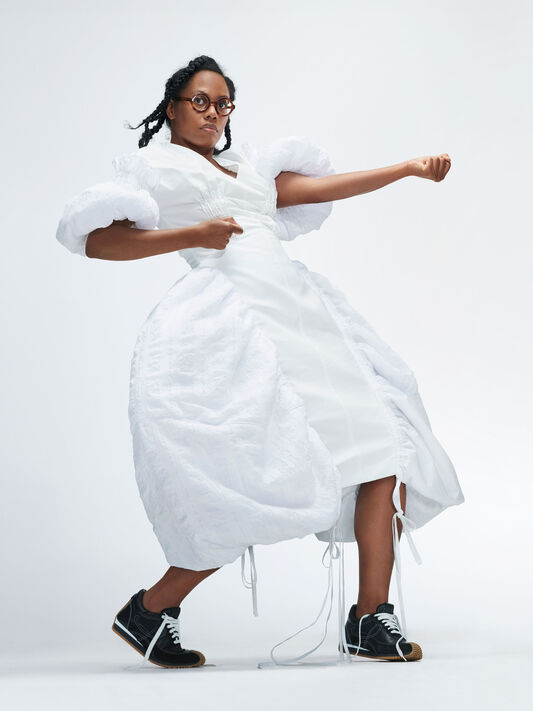 Look 34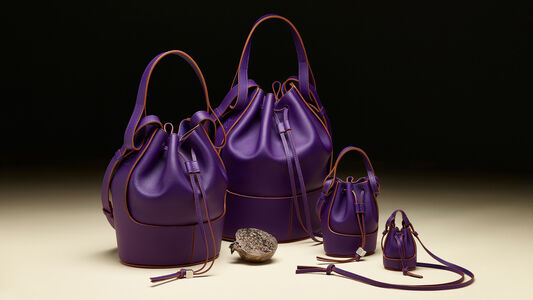 The accessories
New shapes including Square basket and Shell bag join icons Flamenco, Balloon and Hammock mini, recalibrated in fresh colours and fabrics, with shoes in coordinating two-tone combinations. Nature-inspired jewellery is crafted in collaboration with Alice-Andrea Ewing from Pomarius.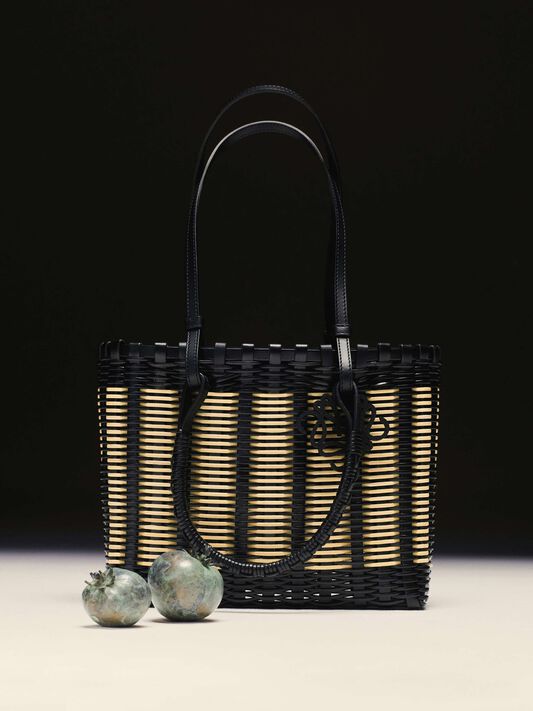 Square basket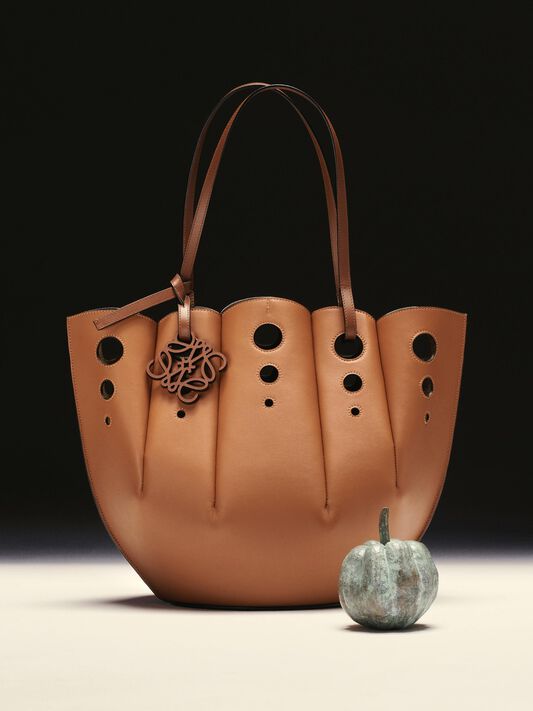 Shell bag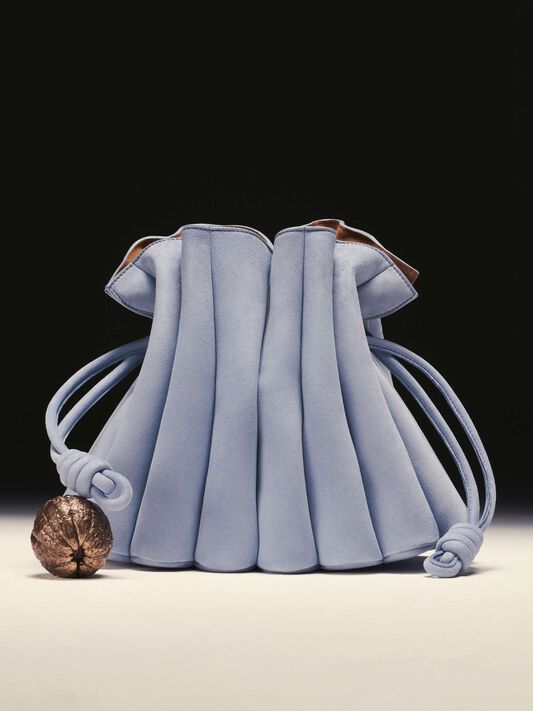 Flamenco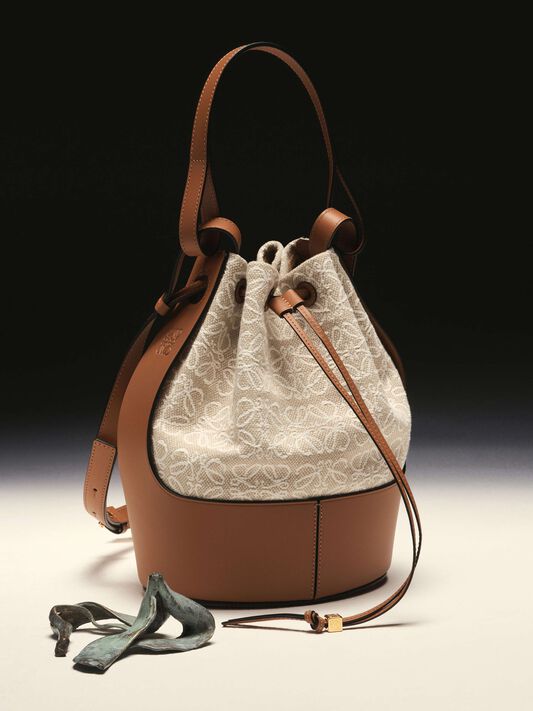 Balloon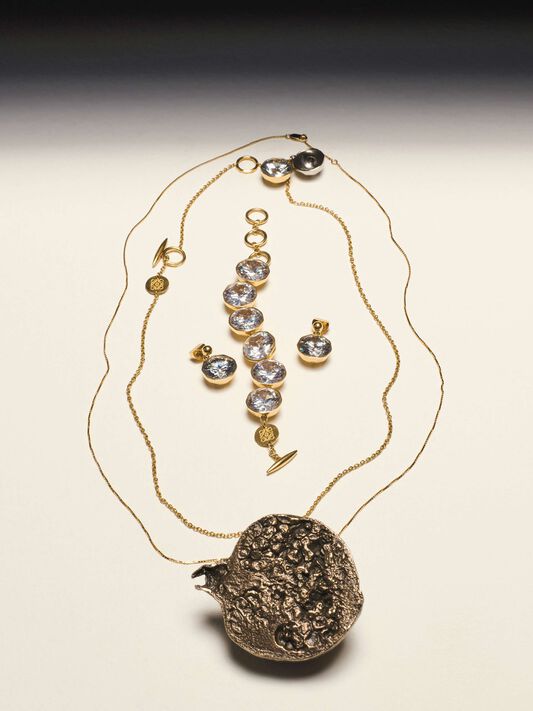 Jewellery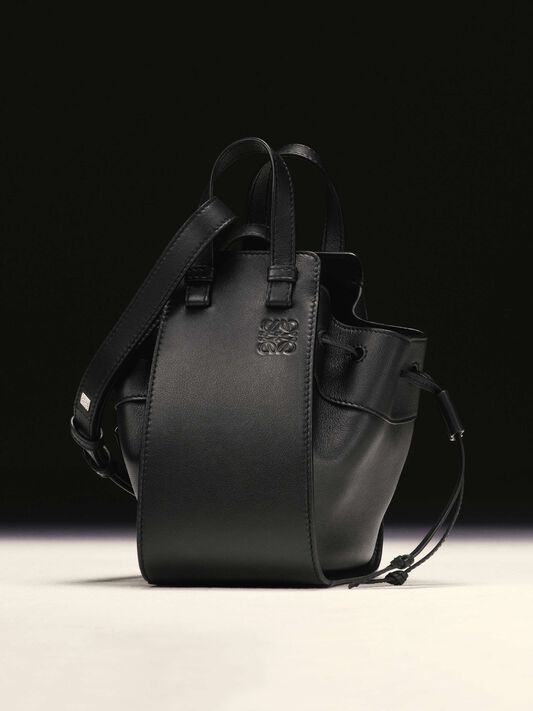 Hammock mini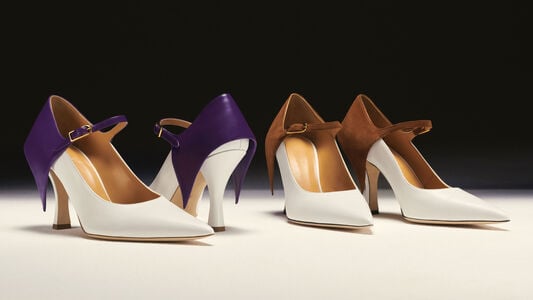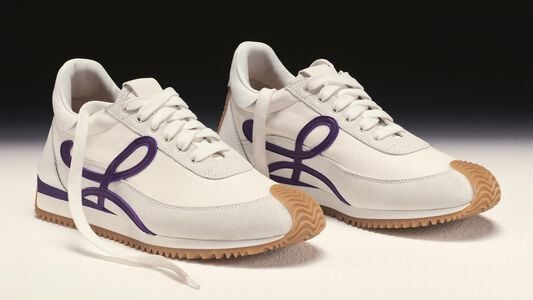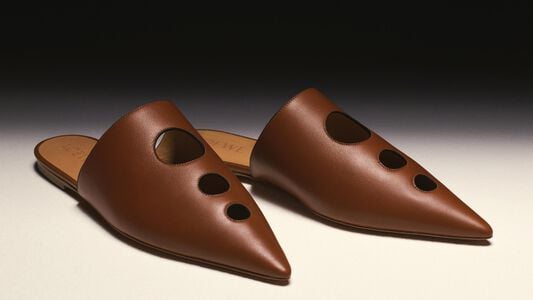 The details
Spiralling flaps. Balloon sleeves, balloon skirts. Crinolines. Neckerchief hems. Hoops. Giant knots. Roundness that gets bigger and bigger. A sense of elongation. Immaculate tailoring counterbalances feats of showmanship.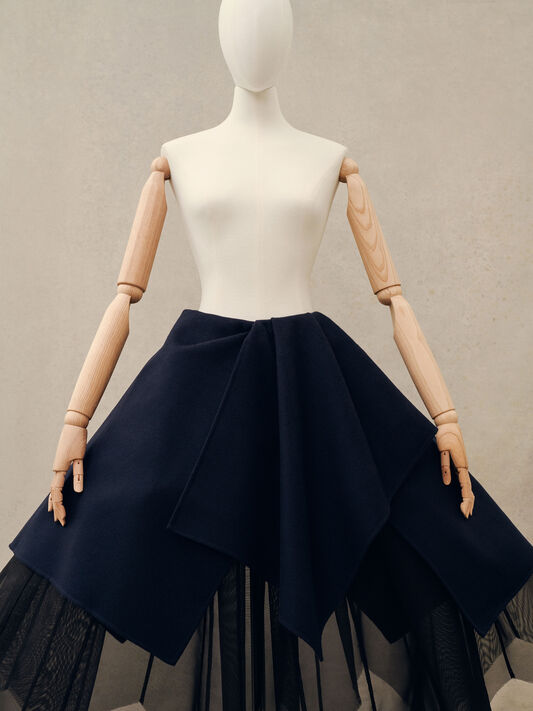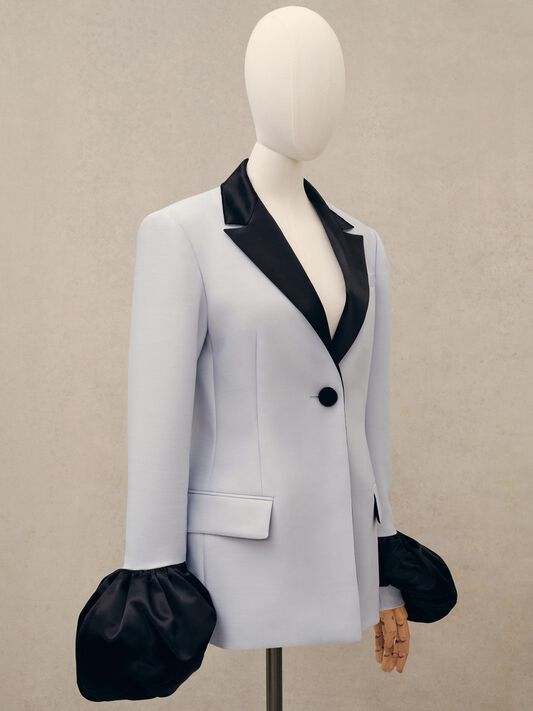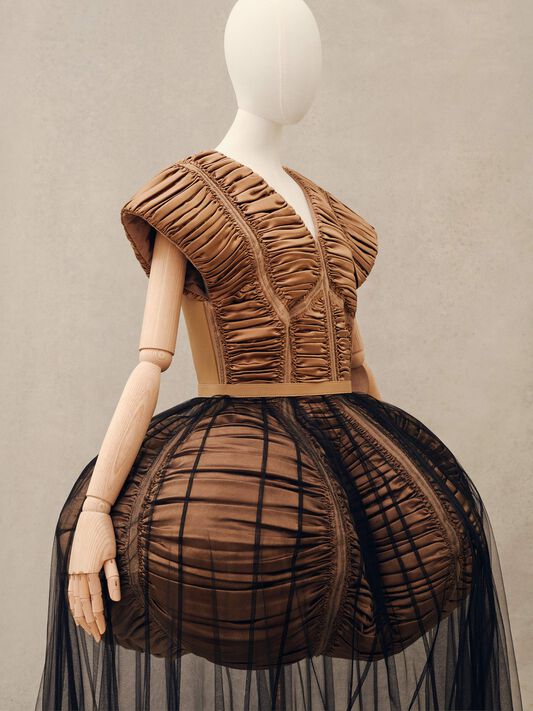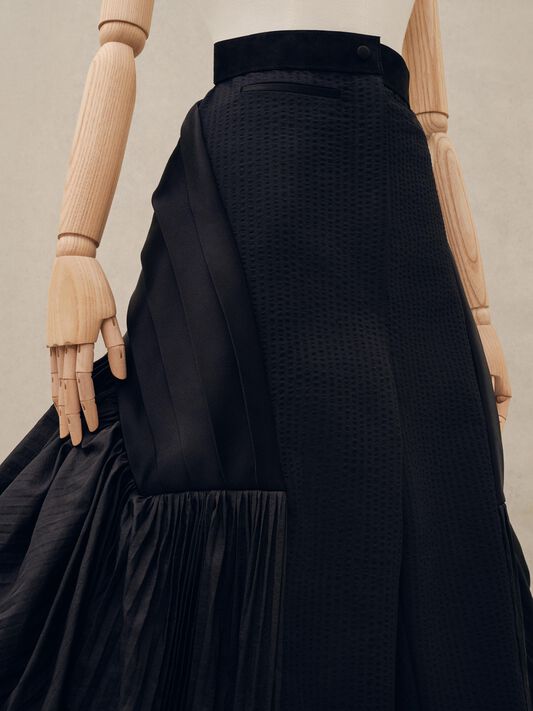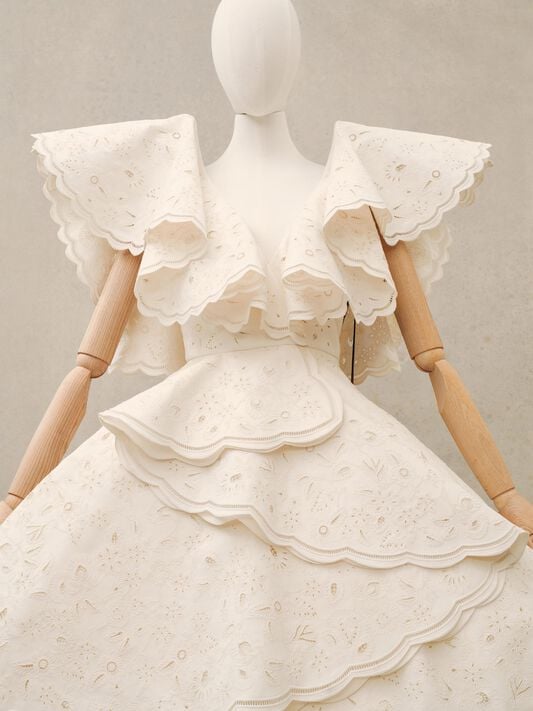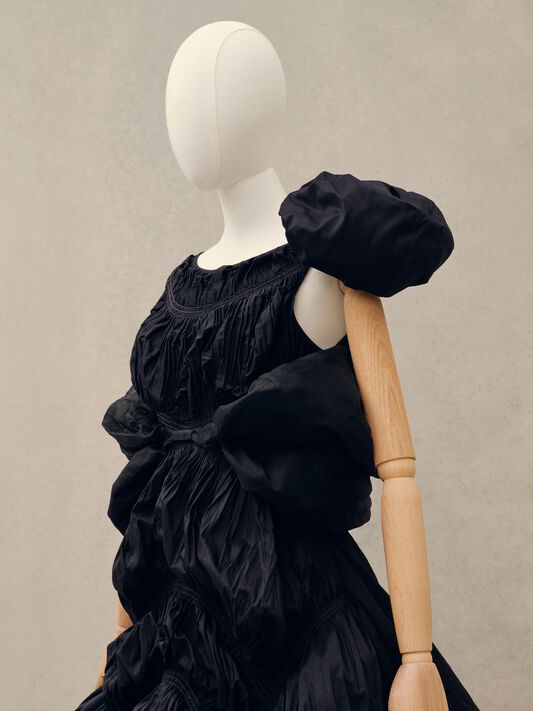 The documentary
Artist and Director Ayo Akingbade directed 'Akimbo Stylee', a film on Anthea Hamilton, the British artist who created the art piece for the Show-on-the-Wall. Featuring art historian and commentator Dr James Fox.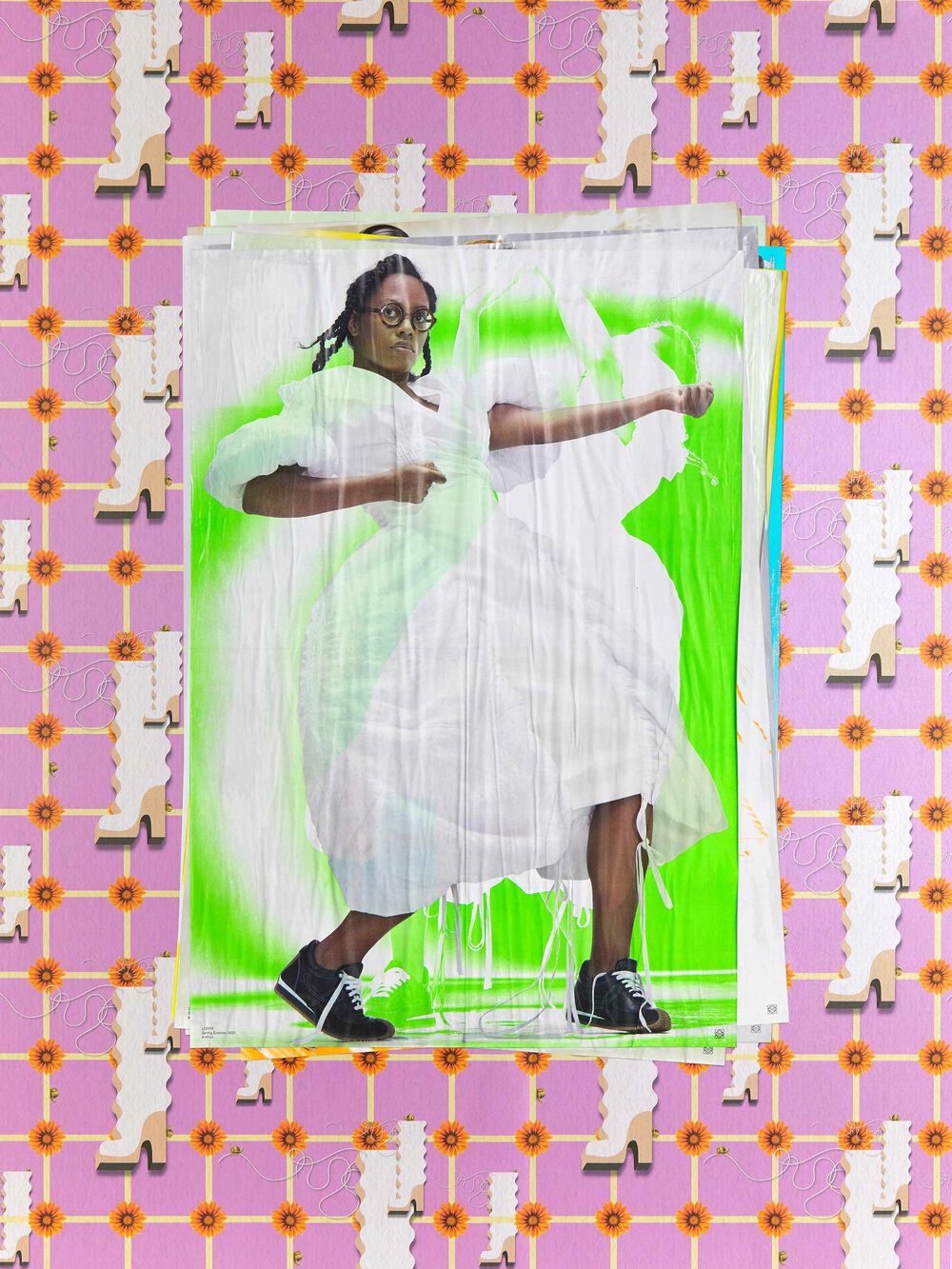 The artist: Anthea Hamilton
Long term collaborator artist Anthea Hamilton makes striking, witty work that spans a rich variety of media from sculpture to film and performance.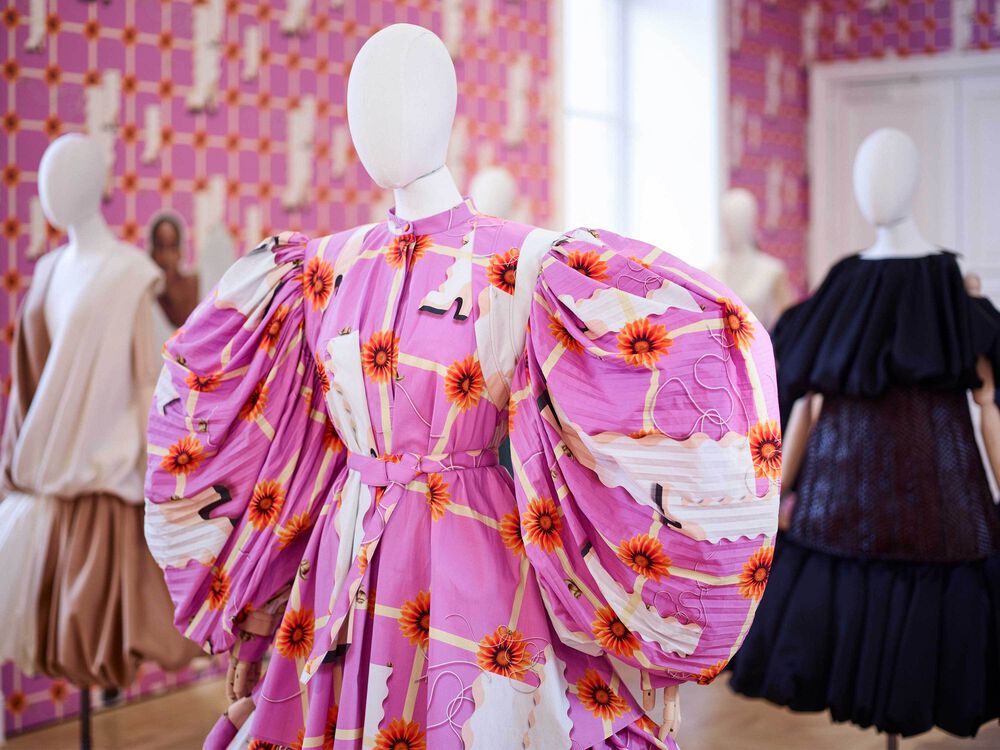 The collaboration
'Sr Jeanne Wavy Boots w. Gazanias and Snails' (2020) is a wallpaper by artist Anthea Hamilton created for the LOEWE SS21 Show-on-the-Wall, which serves as the pivotal art piece of the show.