Chance Encounters V
For Art Basel Miami Beach 2019, the LOEWE FOUNDATION presents the fifth exhibition in our Chance Encounters series, bringing together artists from various disciplines in unexpected conversations. This year British artist Hilary Lloyd presents a major site-specific textile, sound and video installation that will engage in dialogue with the monumental 18th-century Portuguese granary that's permanently installed in the Miami store. In and amongst Lloyd's installation are several large-scale ceramic sculptures by pioneering British sculptor Ewen Henderson.
'The Chance Encounters exhibitions are an opportunity to create conversations across time, between artists whose work resonates strongly with my own creative approach' says Jonathan Anderson, Creative Director of LOEWE. 'Hilary Lloyd's work is perfectly attuned to the contemporary moment and the way in which we engage with the visual world around us. It will stage a striking dialogue with Ewen Henderson's bold materially-rich work.'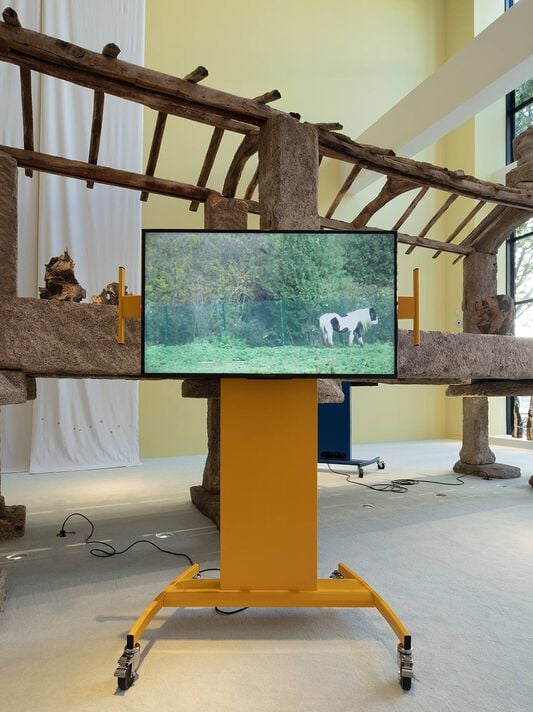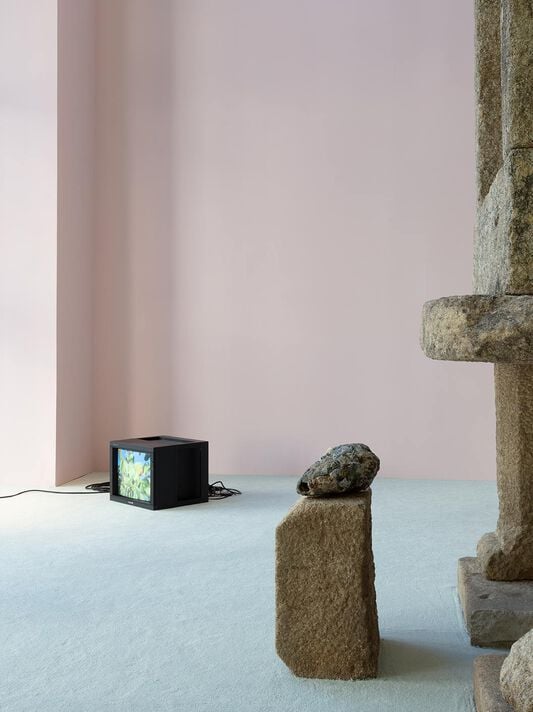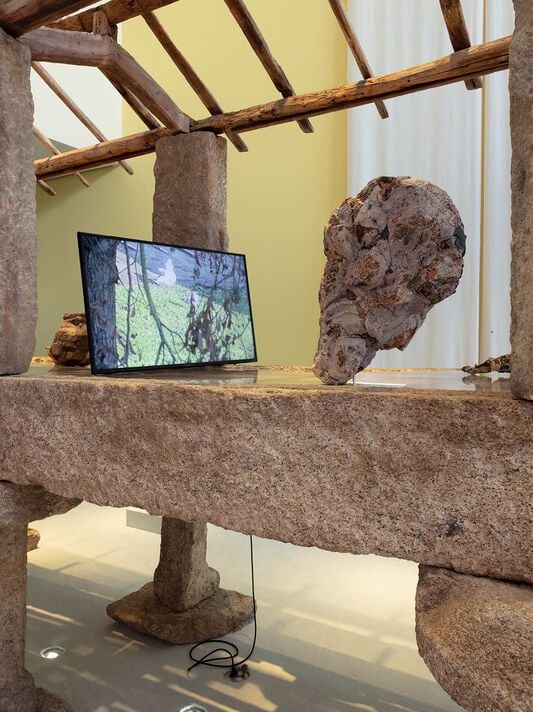 Ewen Henderson
(1934 - 2000) is one of Britain's most esteemed artists working with clay. Henderson studied under Hans Coper and Lucie Rie at the Camberwell School of Art in 1968 and was part of an illustrious generation of potters alongside Gordon Baldwin, Gillian Lowndes and Ian Godfrey, who explored a new sculptural language for ceramics. While often working with vessel forms and frequently creating vases and tea bowls, Henderson's commitment to hand-building allowed him to freely manipulate the clay, often pushing his forms towards complete abstraction. Inspired by the material nature of clay itself, Henderson was interested in exploring ideas of the elemental and geological; his use of roughly textured surfaces and layered colour often resembles the stratified nature of rock or earth. His totemic works which will be presented as part of the exhibition also evidence his interest in Neolithic and ancient art, embracing the timeless quality of clay as one of the fundamental materials used by humankind.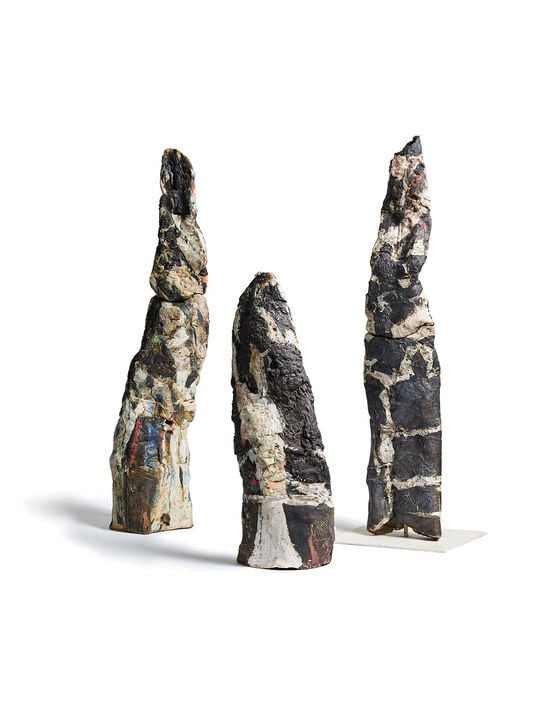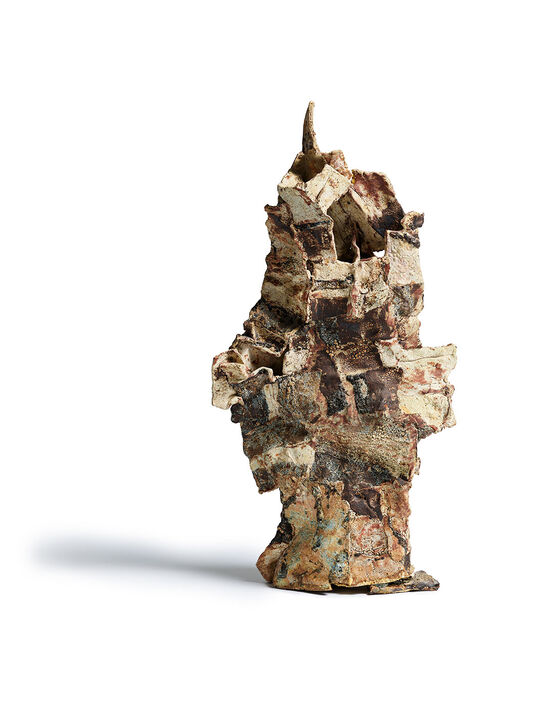 Hilary Lloyd
Lives and works in London (b. 1964, Halifax, UK). For almost 30 years Lloyd has been working with film and video within sculptural installations. The idiosyncratic way in which her films are shot — making use of repetitive movements, jump cuts and sweeps— which often verge on the abstract, conjure both her own restless gaze and the experience of increasing speed that characterises the way in which we consume images today. In recent years the technological apparatus foregrounded as part of her installations, block monitors and screens, have been accompanied by scatter-like installations incorporating curtains, frames and other set-like objects, that play with the idea of the space around the films being activated by the viewer. These installations reveal her interests in architecture, fashion, textiles and digital space.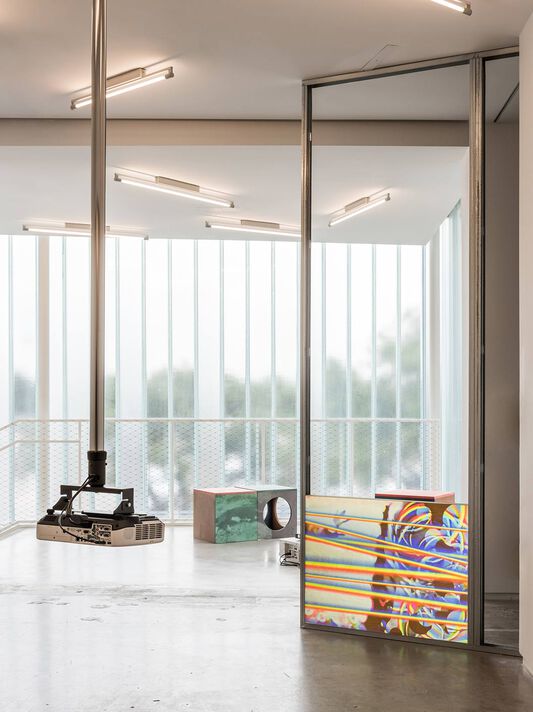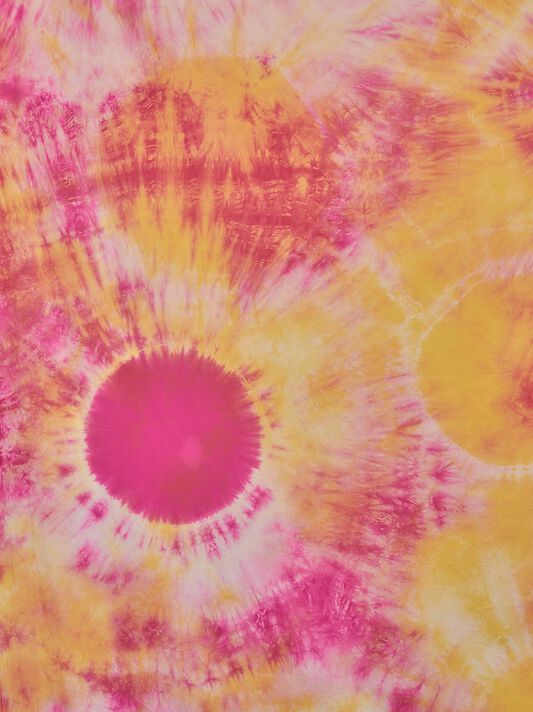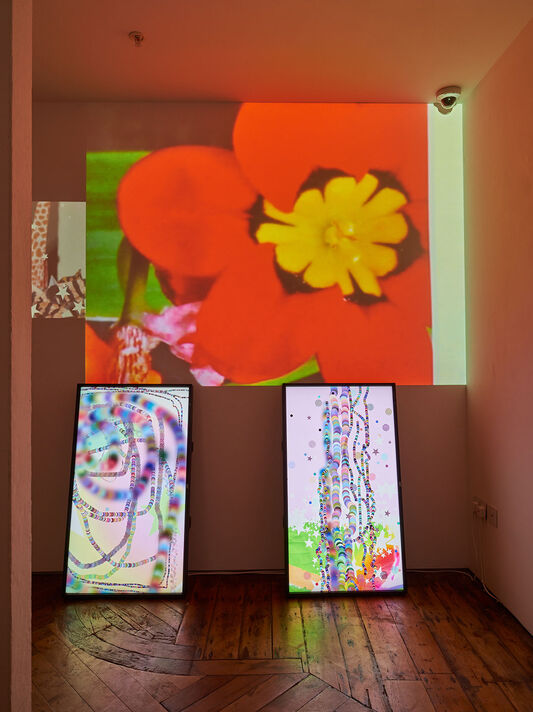 Discover art and LOEWE
Our cultural activity never stands still, whether it's an exhibition by the LOEWE FOUNDATION or an artist-inspired capsule collection.