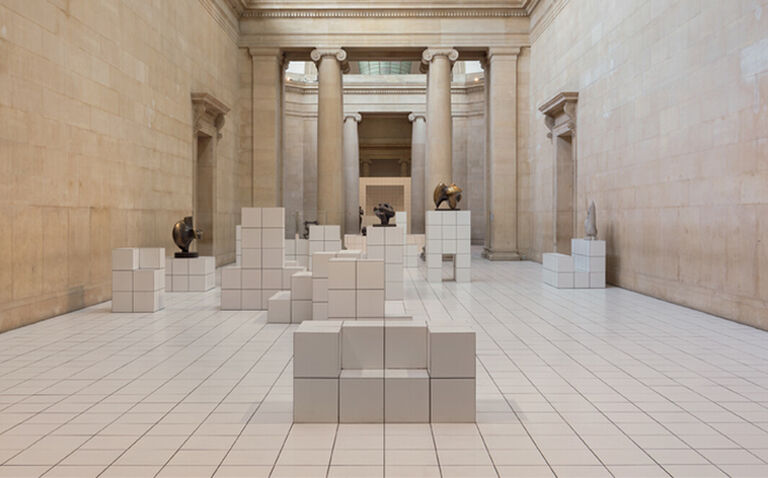 LOEWE collaborates with Anthea Hamilton on Tate Britain commission 2018: The Squash
The artist has designed seven costumes in collaboration with LOEWE to be worn by the performers. The Squash has been created for the annual Tate Britain Commission, which invites contemporary British artists to create new artwork in response to the grand space of the Duveen Galleries.
Anthea Hamilton has transformed the heart of Tate Britain into an elaborate stage for the continuous 6-month performance of a single character, dressed in a colourful squash-like costume. Over 7,000 white floor tiles have been laid to span the length of the Duveens and encase a series of large structures that serve as podiums for a number works of art from Tate's collection, chosen by Hamilton for their organic forms and colours. The tiles create an immersive new environment within the neoclassical galleries.
TATE BRITAIN COMMISSION 2018
ANTHEA HAMILTON - The Squash
22 MARCH – 7 OCTOBER
#LOEWEprojects
#thesquash