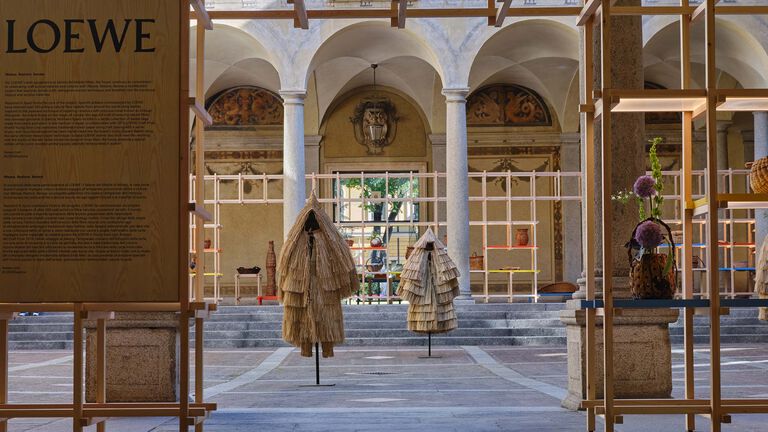 Weave, Restore, Renew
On the occasion of Salone del Mobile 2022 in Milan, LOEWE presents craft across time and cultures with Weave, Restore, Renew exploring woven craft, ancient techniques and breathing new life into found objects and surplus materials that will be located at Palazzo Isimbardi.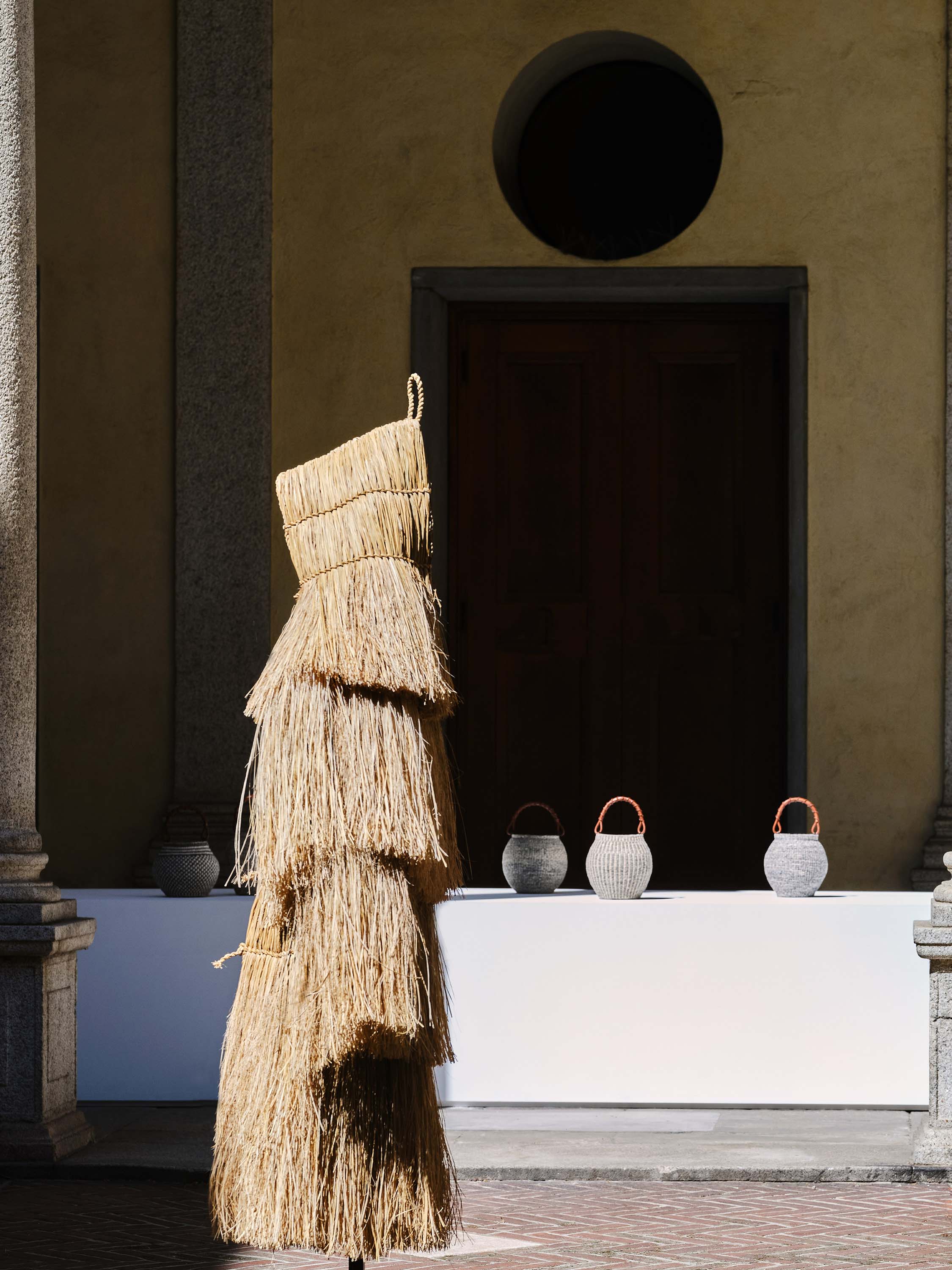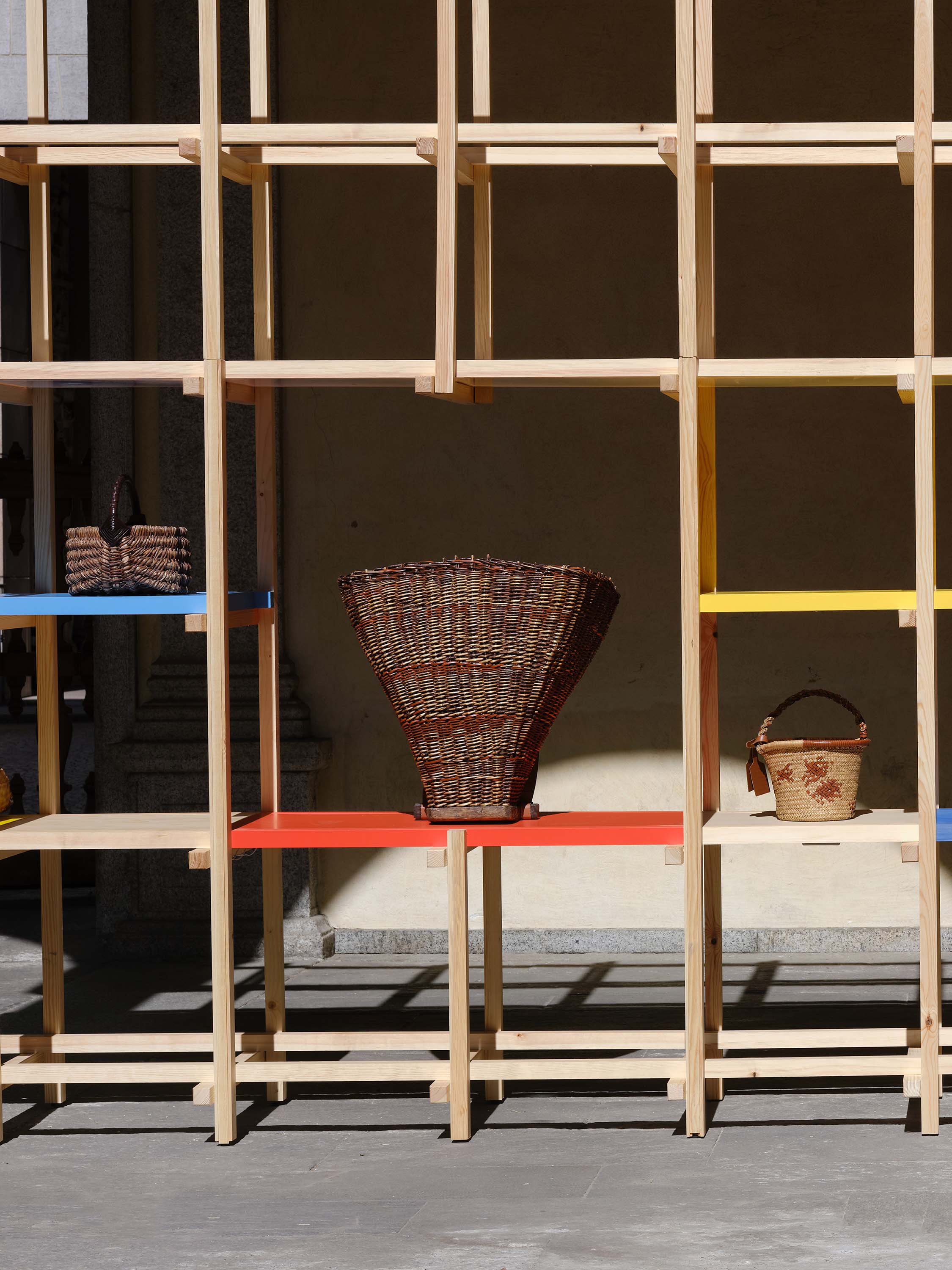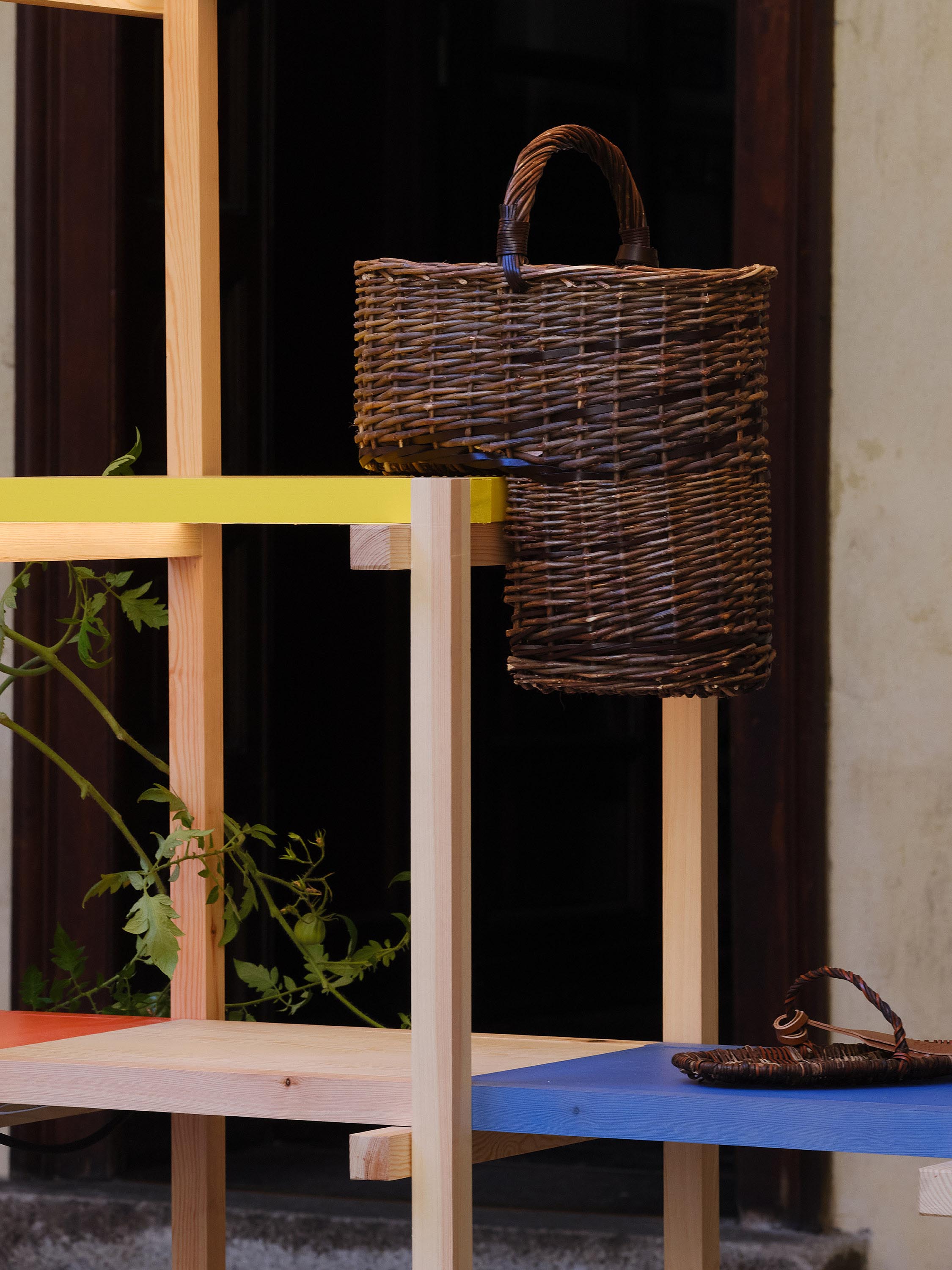 Central to the exhibition at Palazzo Isimbardi is Repaired in Spain in which antique baskets gathered around the world have been meticulously restored by Spanish artisans, inspired by the Japanese art of kintsugi.
The artisans
For the latest Salone collection, LOEWE celebrates woven craft using natural materials and traditional techniques from around the world.
Belén Martínez
Belen Martinez Abelleira is a designer and artisan working with woven materials and preserving traditional and local techniques. She lives and works in Barcelona.
Idoia Cuesta
Idoia Cuesta is a textile designer and leather artisan based Outeiro de Rei in Galicia who has crafted pieces for LOEWE's runway and RTW collections.
Santiago Basteiro
Santiago Basteiro is an artisan from Leborei, a rural area of Galicia. He approaches leatherwork from a contemporary perspective to create pieces that are closely related to sculpture.
Juan Manuel Marcilla
Juan Manuel Marcilla Marin lives and works in Lezuza in Albacete, Spain. He is an artisan working predominantly with wicker.
Alvaro Leiro
Galician artisan Álvaro Leiro is a long-time LOEWE collaborator, basket maker and weaver working in natural materials and leather and is committed to preserving ancient techniques from his region.
Young Soon Lee
Young Soon Lee is a master craftswoman specialising in jiseung, a Korean cording and weaving technique used to create an array of items including pots and baskets. She is a 2019 LOEWE Craft Prize finalist.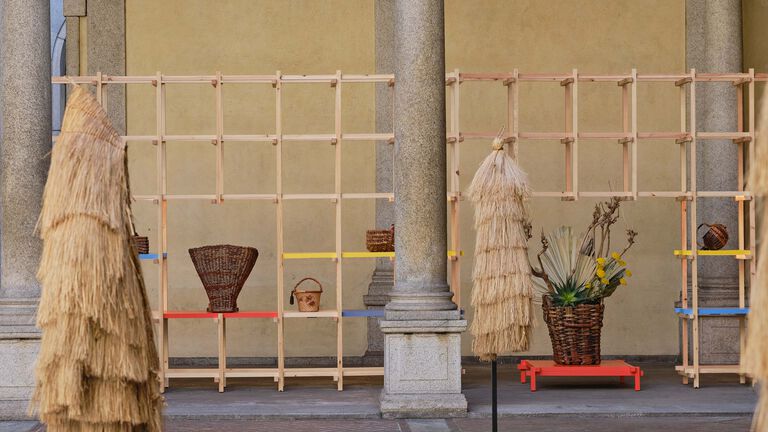 Pop ups
Explore the stories behind the Salone 2022 exhibition at LOEWE pop-ups; from the traditional baskets restored with leather by Spanish artisans to the bags and baskets reimagined by craftspeople using ancient techniques including Korean jiseung to Galician coroza.