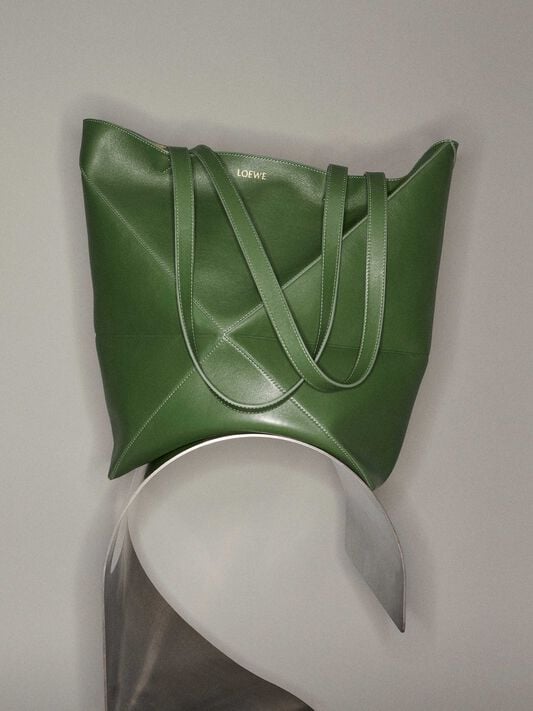 On materiality and reduction
Focused silhouettes and a reduced colour palette bring the collection's rich materials—parchment, velvet, copper, leather, satin and wool—to the fore, inspired by the work of contemporary American artist Julien Nguyen. Referencing early Renaissance painting and science fiction, Nguyen employs traditional media including oil, tempera, and gesso on bases of copper and vellum.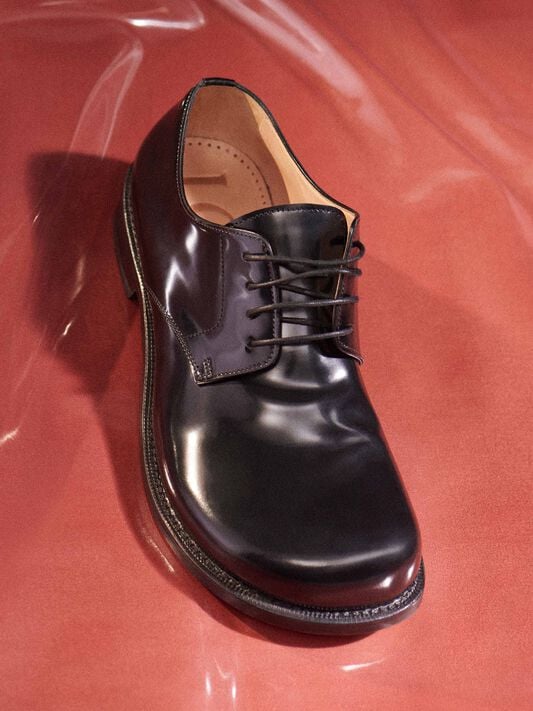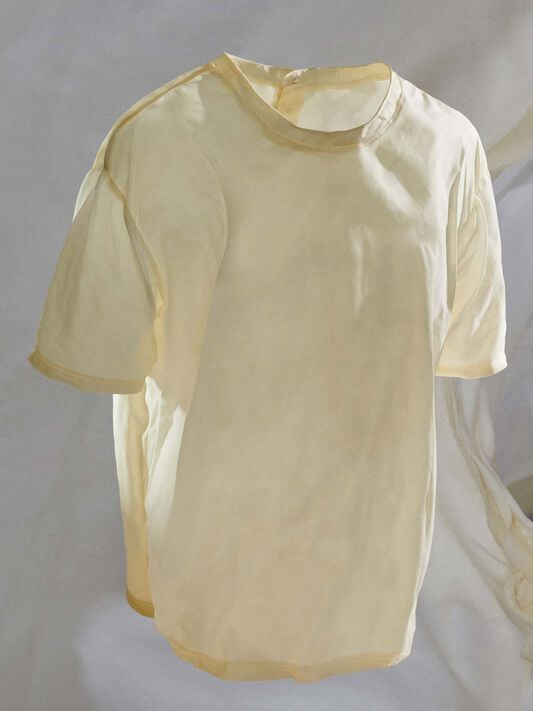 Tradition made unorthodox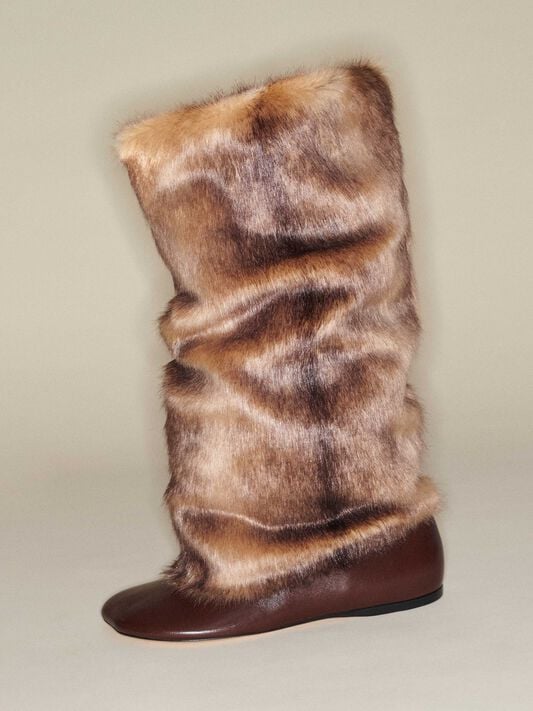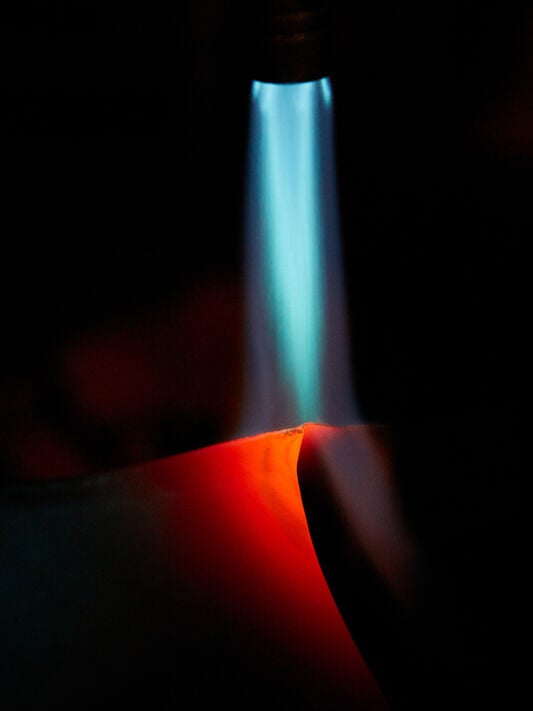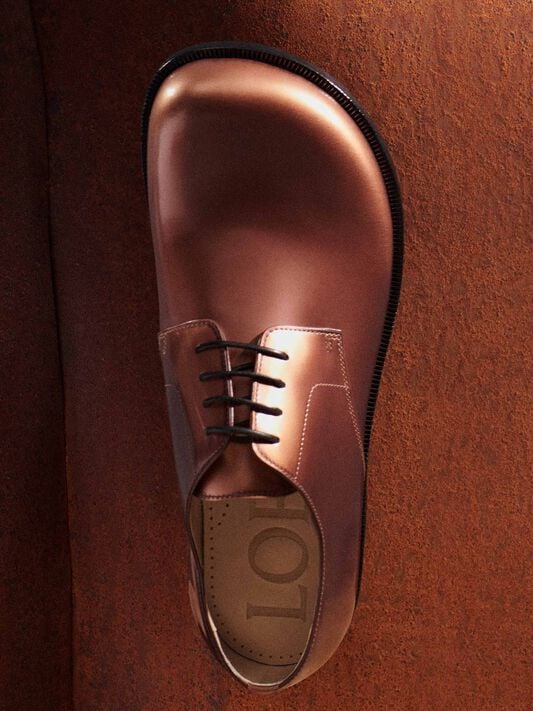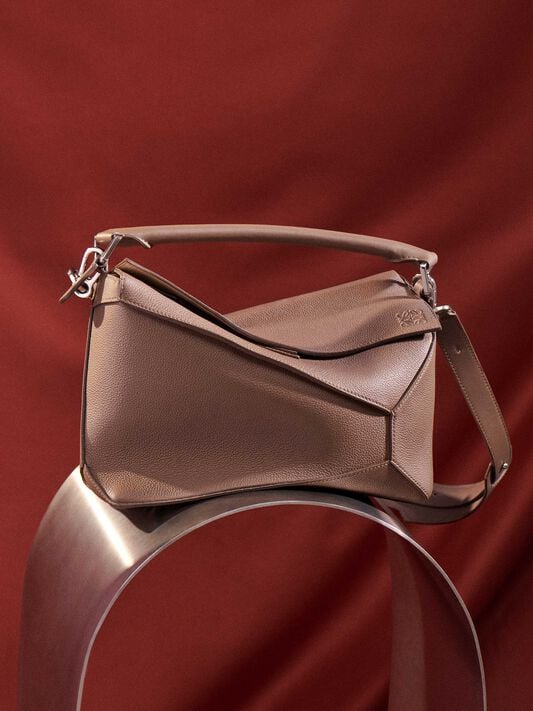 Shapes are molded, bended, frozen and tailored in a decisive statement on the wonder of craft and process. Key pieces such as the trench, the shaved shearling coat, and the slim suit, are complemented by round-toed boots and lace-ups. The Puzzle Tote introduces a supple new expression of the iconic Puzzle bag.
Crafted in collaboration with metal artist Elie Hirsch, the show's steel jacket has been sculpted and hammered by hand to achieve its undulating fabric-like shape. The lightweight shell is then surface treated to enhance areas of light and shadow, resulting in a unique patina.