Paula's Ibiza 2022 campaign
After several seasons of travelling the world, this year Paula's returns to Ibiza. Shot at Casa Broner, a modernist villa in the island's historic Sa Penya neighbourhood, the campaign captures our cast in the hedonistic throes of an endless party.
Hedonism and sensuality as ways of being in the moment
Paula's Ibiza 2022 collection
Summer party staples gleam with the sparkle of sequins. Skin peaks through short hems, lacing and cut-outs. Easy and uncomplicated dresses, loose knits, T-shirts and shorts are cut close to the body, featuring surf prints and cactus motifs.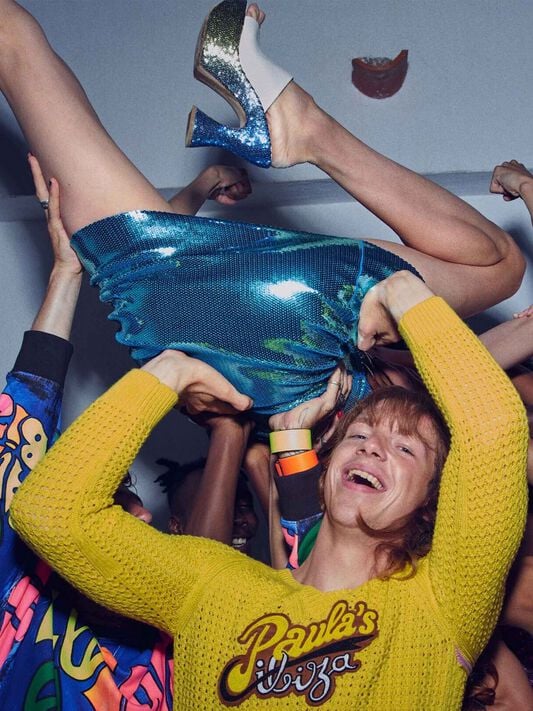 Bags and accessories
Natural fibre baskets and leather bags in degradé colours recall psychedelic Ibizan sunsets. Statement sunglasses, printed pouches and beach-ready hats, towels and water bottles add a playful vibrancy.