POESÍA eres tú
The LOEWE Foundation and its International PoetryPrize marked their 30th anniversary in 2017. For the last three decades, the LOEWE Foundation has collated the best poetry in Spanish, which was commemorated with 'POESIA eres tu', a documentary produced by the Foundation that will be released on National Poetry Day.
The film casts an all-encompassing gaze at a genre in constant evolution, to which the LOEWE FOUNDATION has paid tribute since 1988.
Orlando Mondragón
(Guerrero, Mexico, 1993) is a surgeon from the Universidad Autónoma Metropolitana Unidad Xochimilco. Winner of the IV Alejandro Aura Young Poetry Prize for Epicedio al padre (2017), his first book. He has received grants form various literary creation programmes, including the Interfaz ISSSTE-Cultura in 2017, the Program to Stimulate the Creation and Artistic Development of the state of Guerrero (PECDAG) in 2018, and the Foundation for Mexican Letters in 2019. Currently, he studies the specialty in psychiatry.
In 2021 he won the XXXIV LOEWE FOUNDATION International Poetry Prize with his book Notebooks of human pathology.
Sign up to receive information about the LOEWE Foundation Poetry Prize
Be the first to know about Poetry Prize news & updates.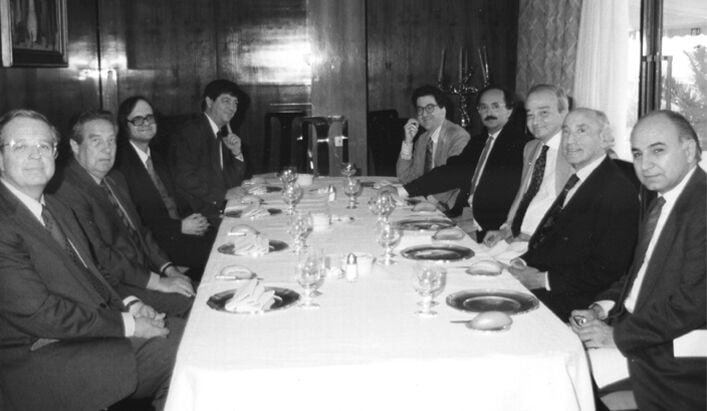 History of the LOEWE Poetry Prize
An accolade awarded on a yearly basis, the LOEWE FOUNDATION International Poetry Prize was established in 1988 by the foundation's president at the time, Enrique Loewe, together with the poet Luis Antonio de Villena and the editor Jesús Visor.
In the thirty-four years since it was first established, the judges have recognised some of the most outstanding poets in the Spanish-speaking world.