Studio Voltaire winners
In 2021 the LOEWE FOUNDATION and Studio Voltaire launched a new award that celebrates talent, individuality and original thinking within contemporary art practice. The programme aims to amplify artistic voices across class, race, gender, sexuality and disability. Awardees receive rent-free studio space, curatorial support, mentoring and bursaries.
As we head into the second year, we commissioned awardee Josiah Moktar to photograph portraits of their peers and their studios.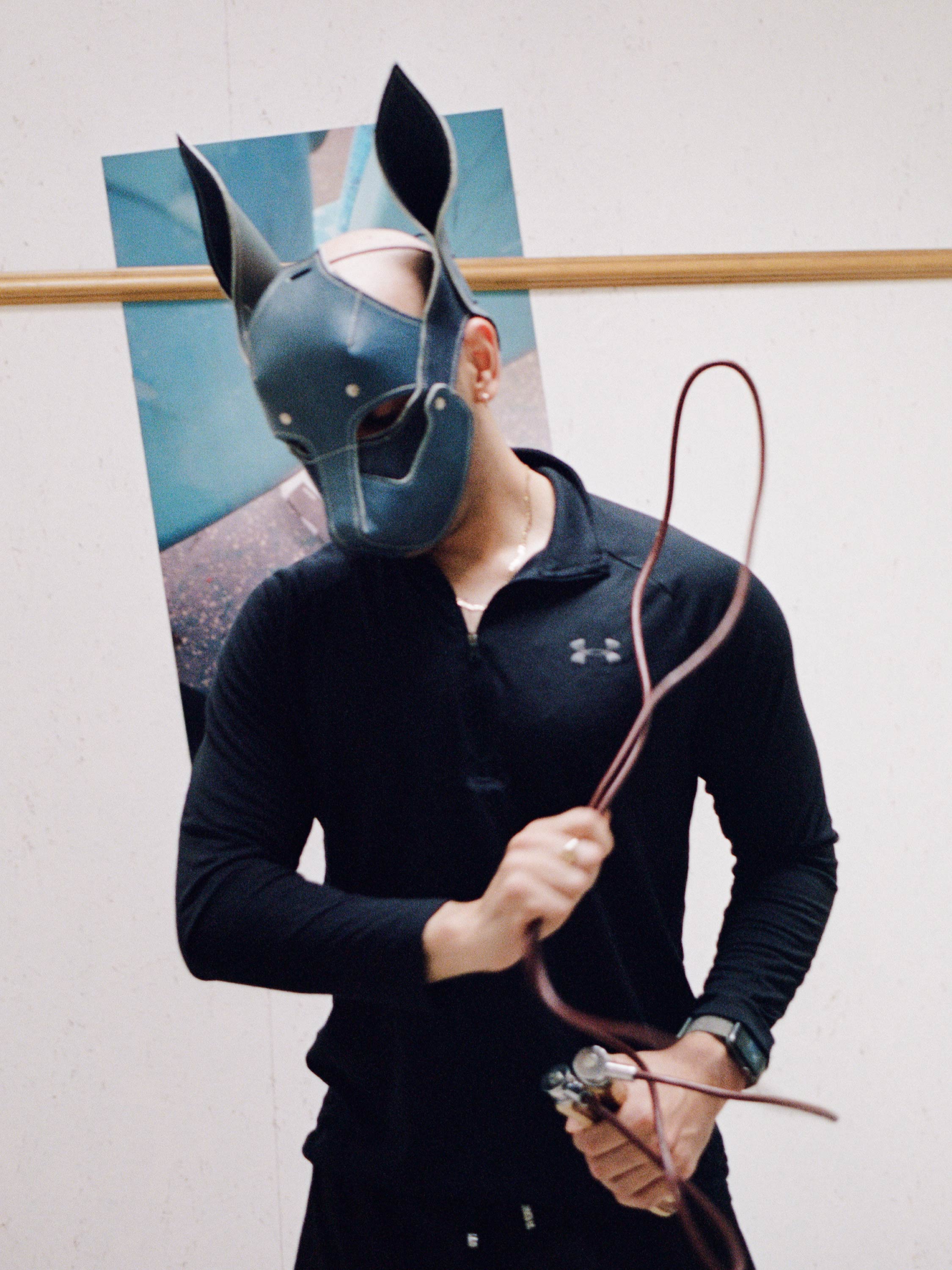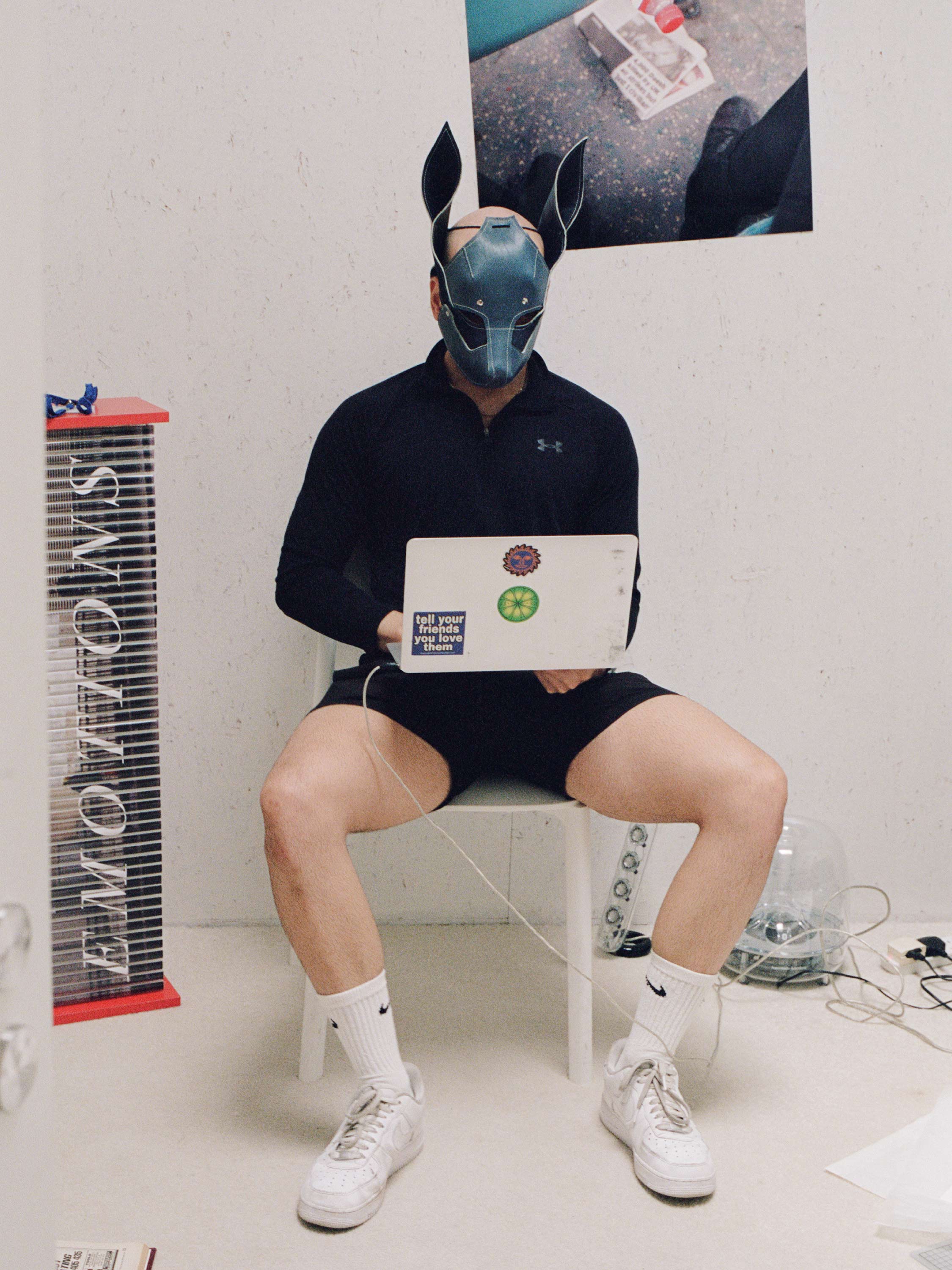 Adam Farah
Adam Farah's eclectic practice spans video, installation, photography, performance and compositions. Farah recently had their first solo presentation at Camden Art Centre, and worked on the curatorial committee for the 2022 Brent Biennial with curator Eliel Jones.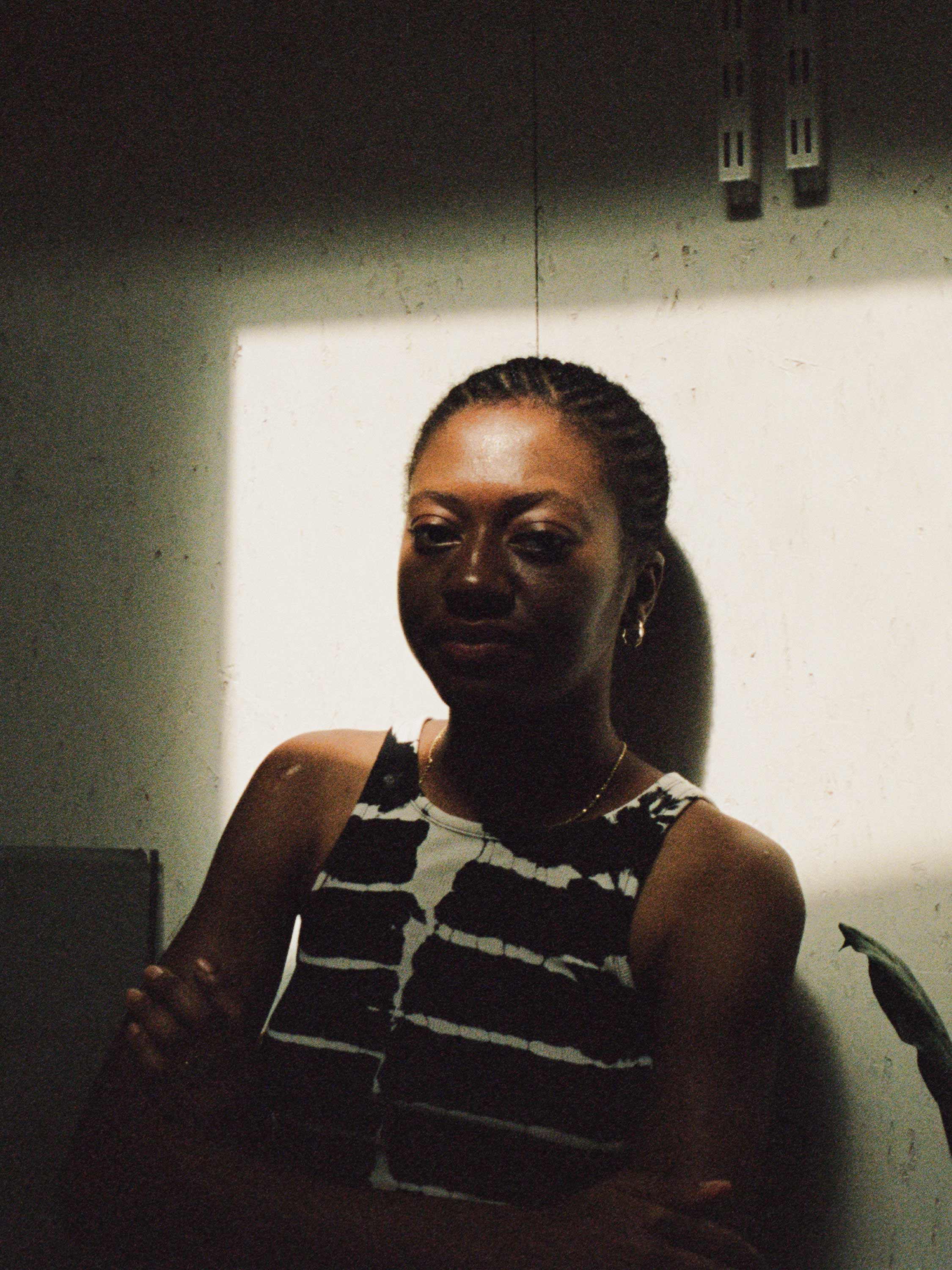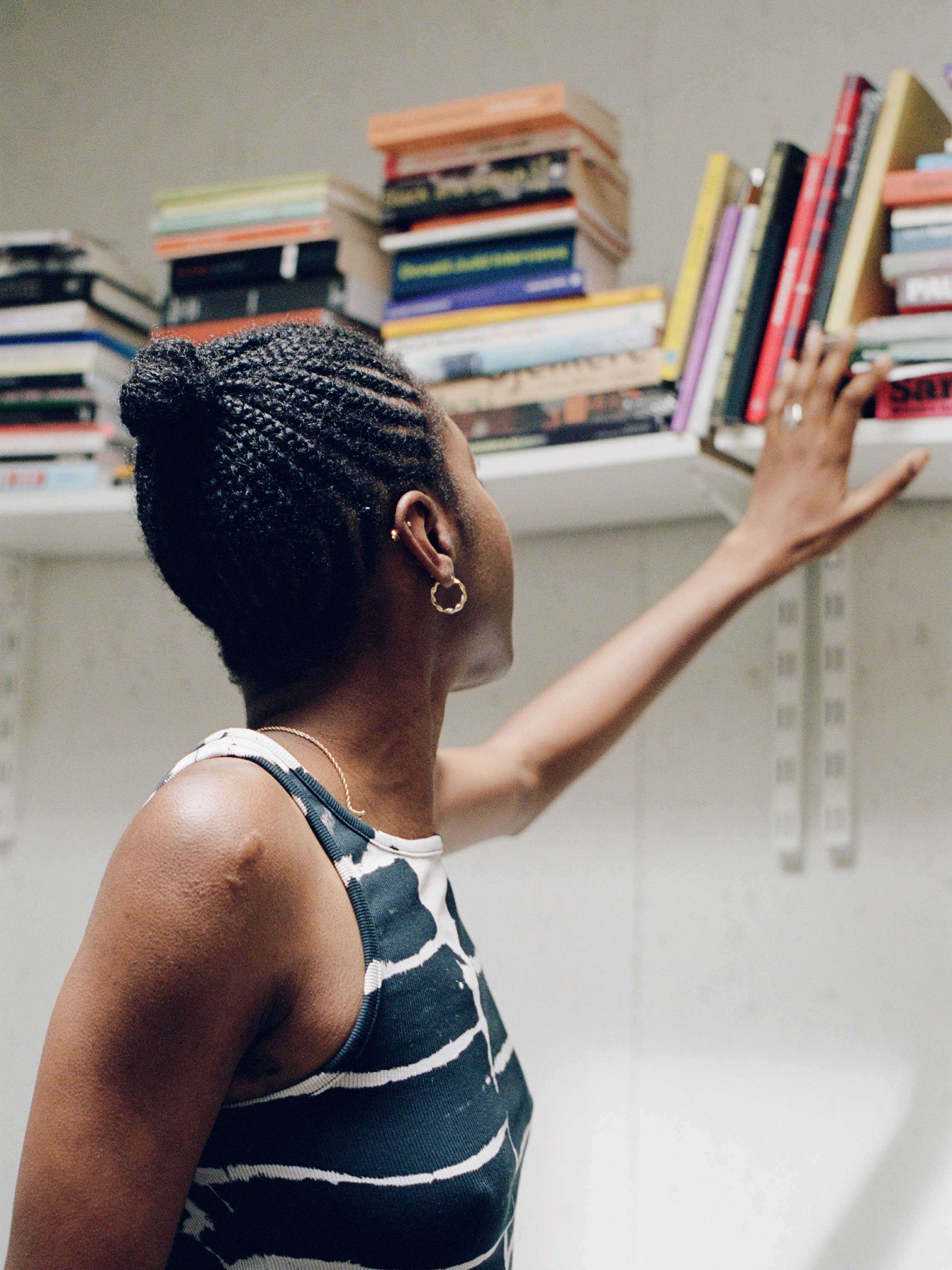 Ayo Akingbade
Photographer and filmmaker Ayo Akingbade's work includes Jitterbug which premiered at the Cannes Film Festival Directors' Fortnight earlier this year. Her third narrative short film Keep Looking - shot on location in Nigeria - will be presented in her first major institutional solo exhibition at Chisenhale Gallery this winter.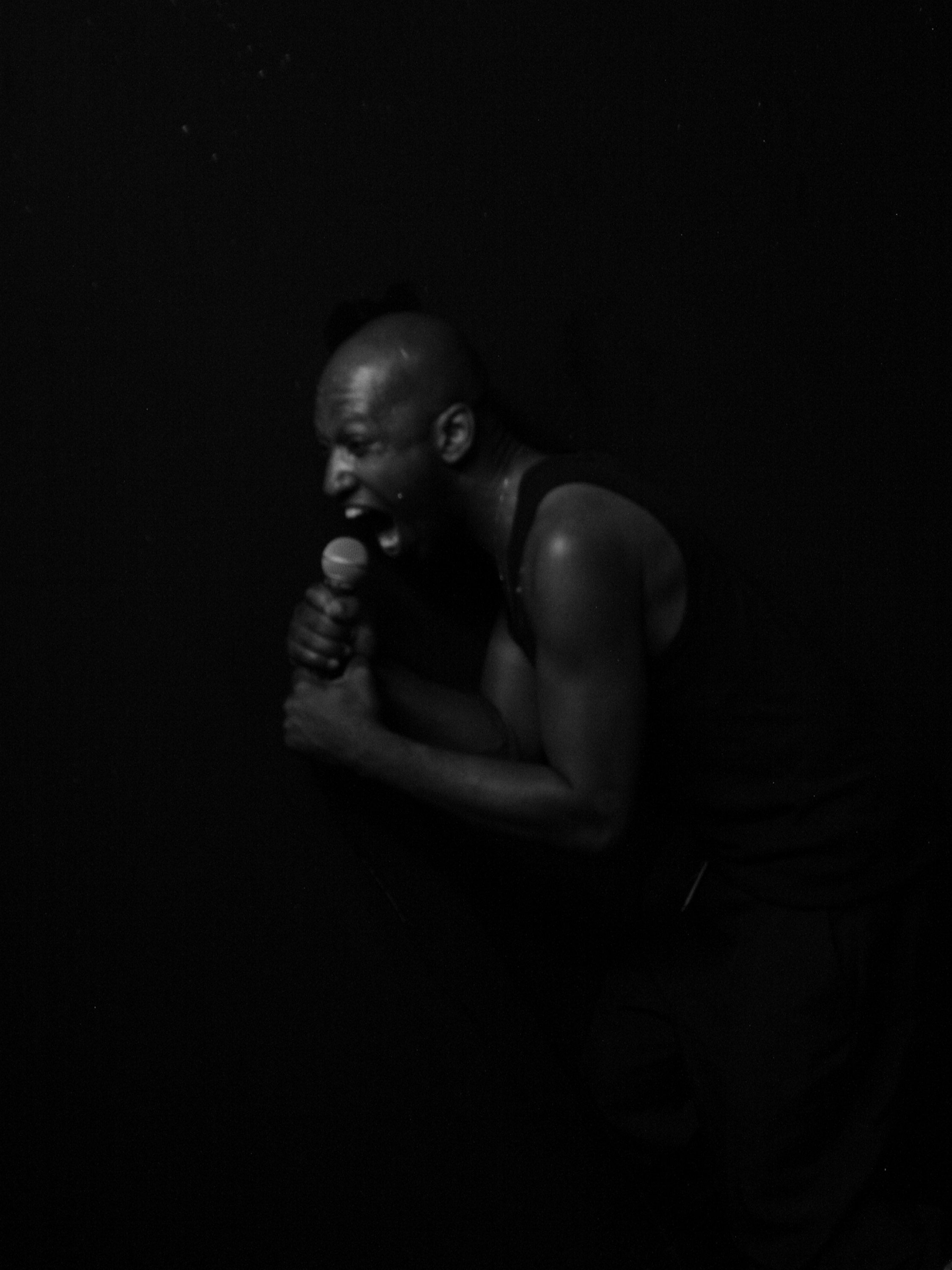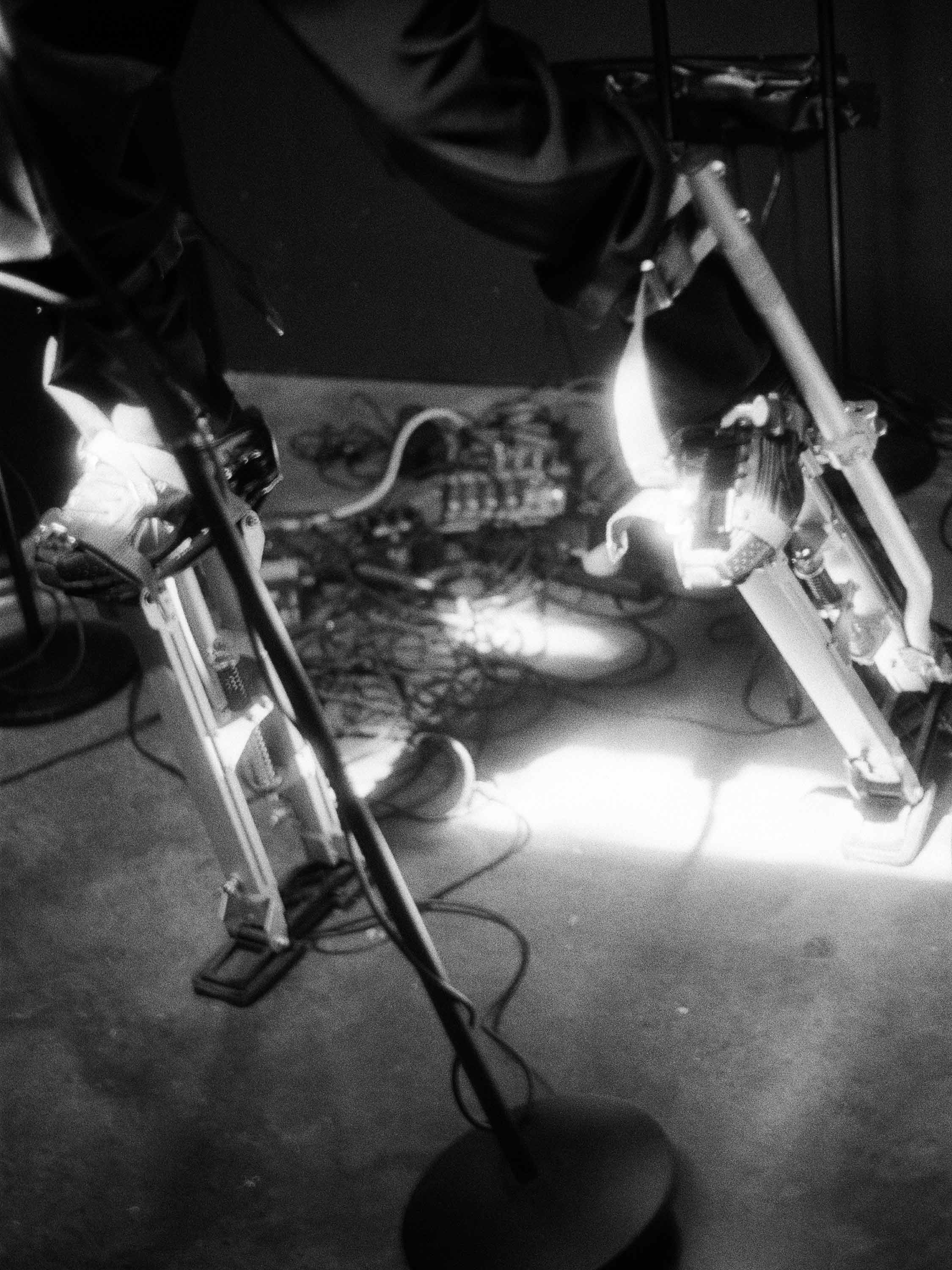 Curtly Thomas
Curtly Thomas' experiments in sound have recently taken him on a European tour of 'noise gigs' in which the audience become part of the performance. He describes his blacked out studio space as "a site of creationism, a womb, an experimental club, a dark room." This autumn he will have his first gallery exhibition at Moarain House.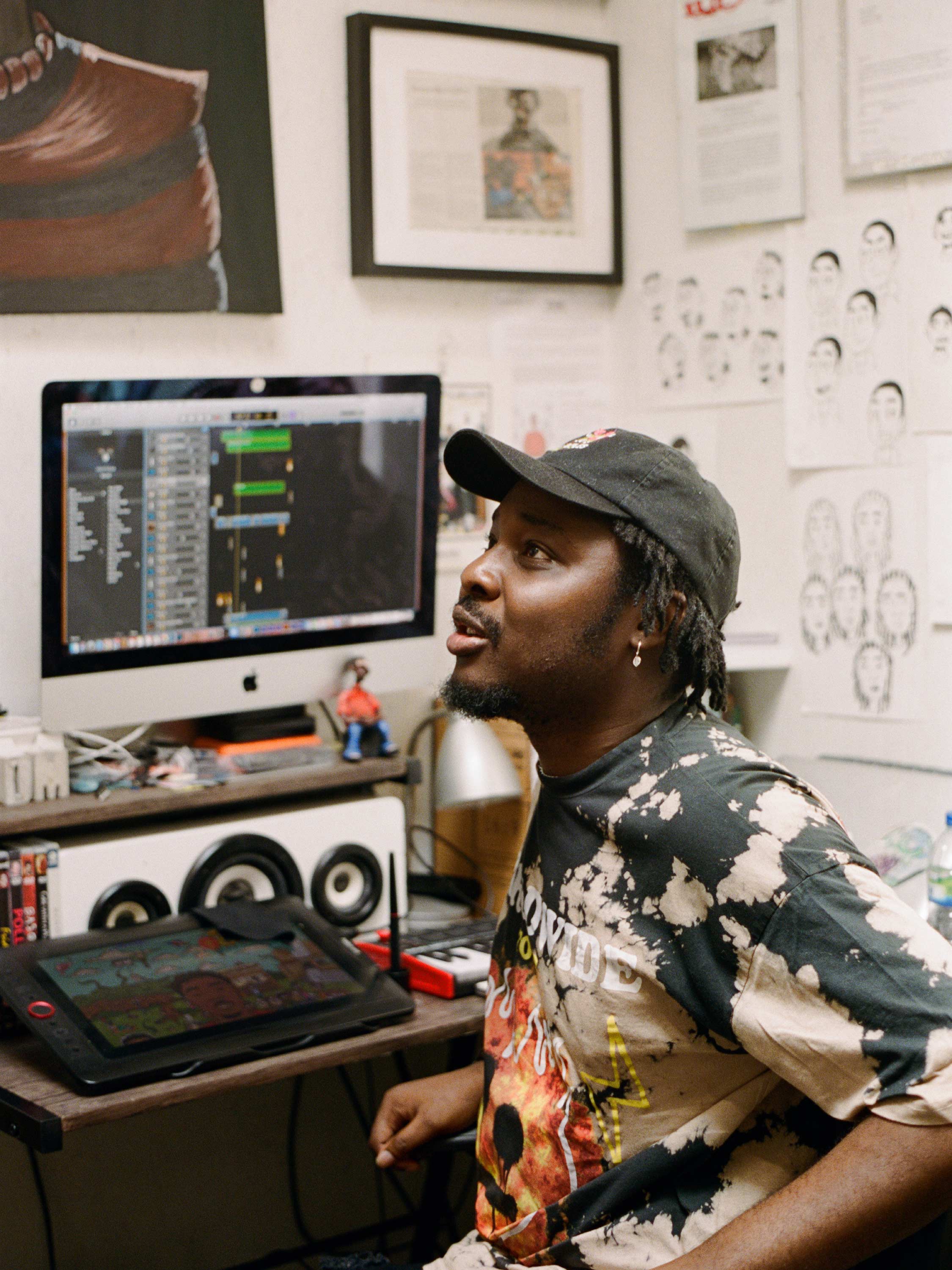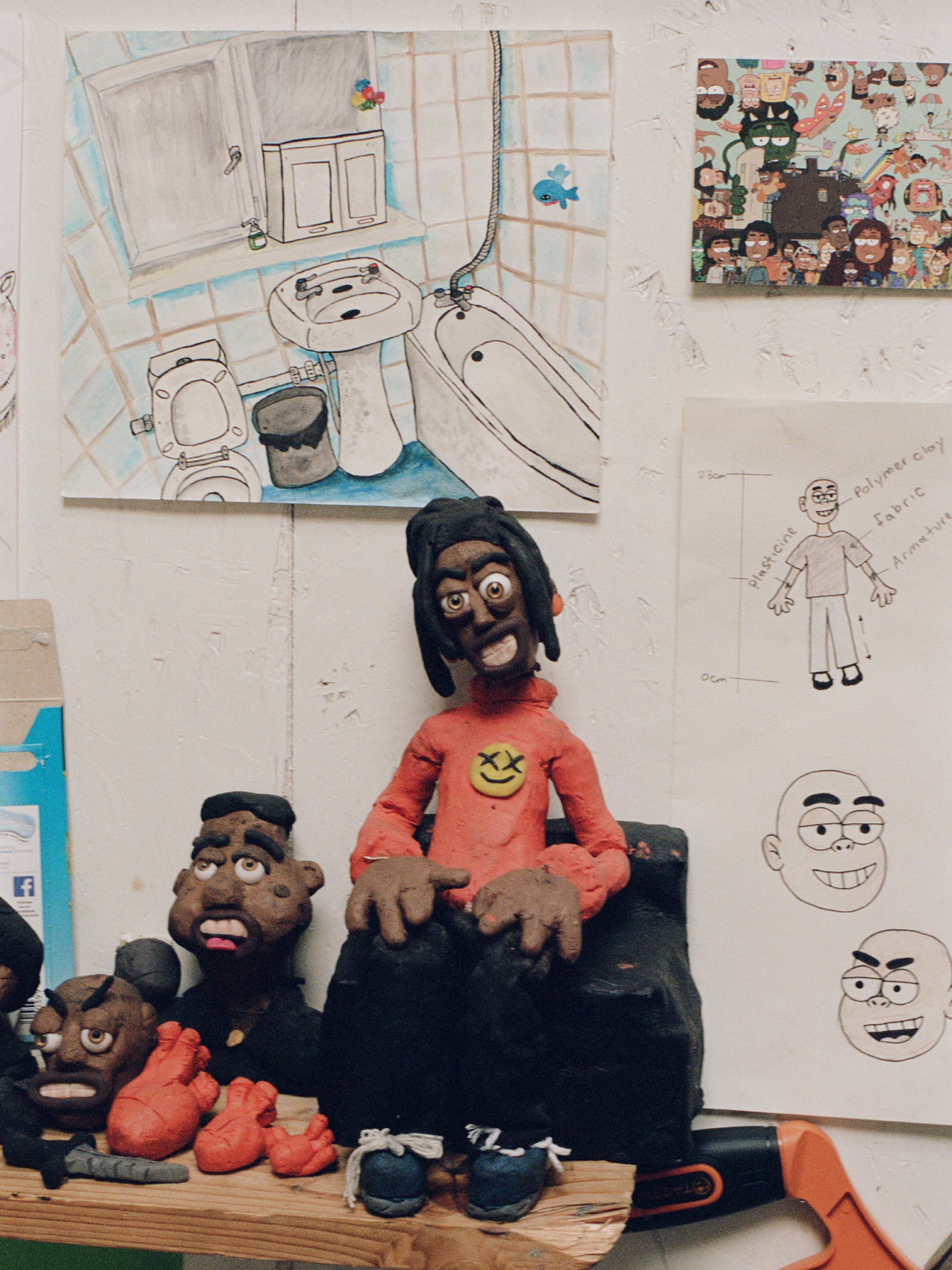 Djofray Makumbu
Djofray Makumbu's practice includes moving image, animation, painting and performance. He describes the award as transformational to his practice, "I've been able to experiment with new mediums and collaborate with other artists and I have been working on national and international commissions."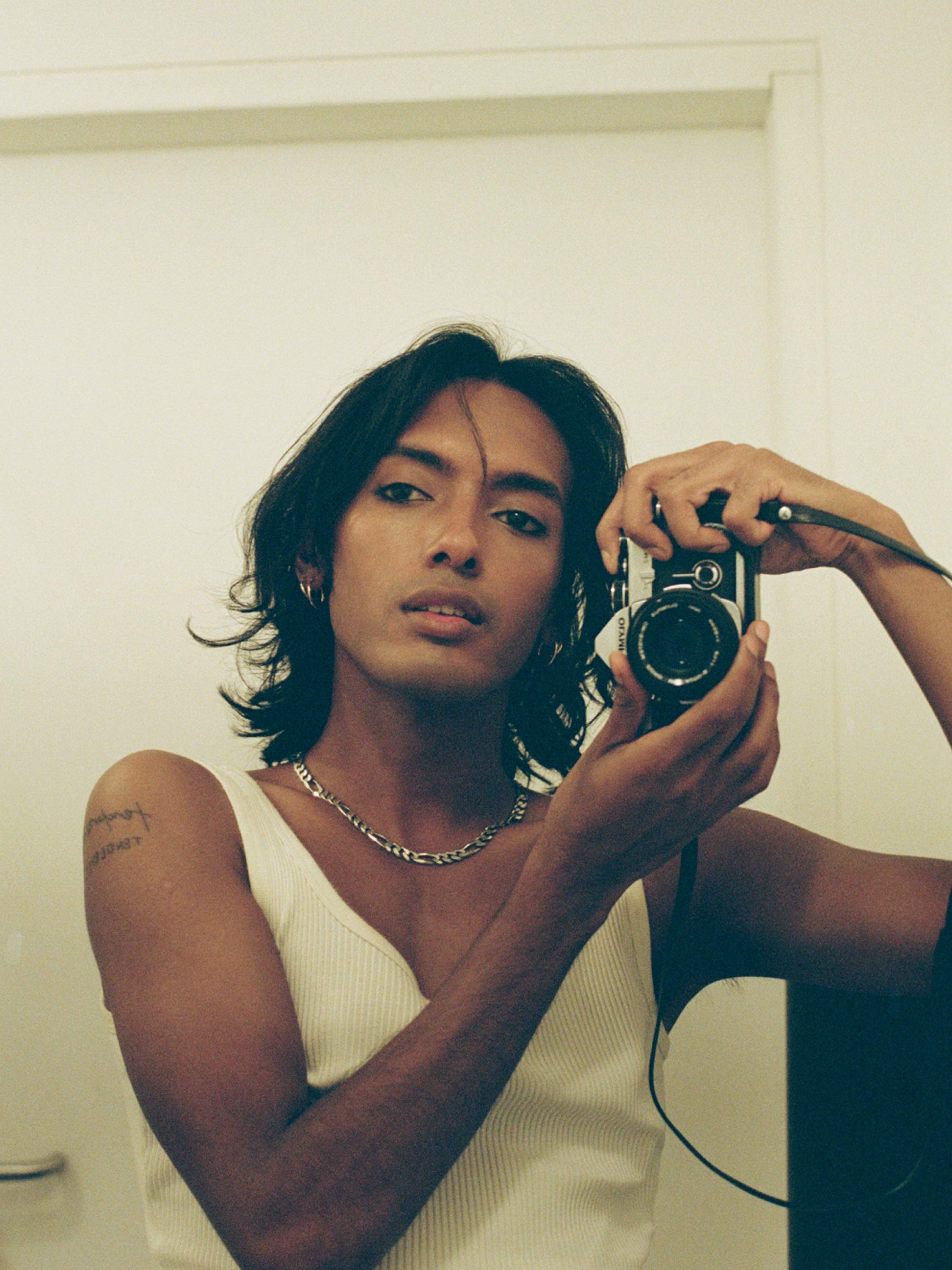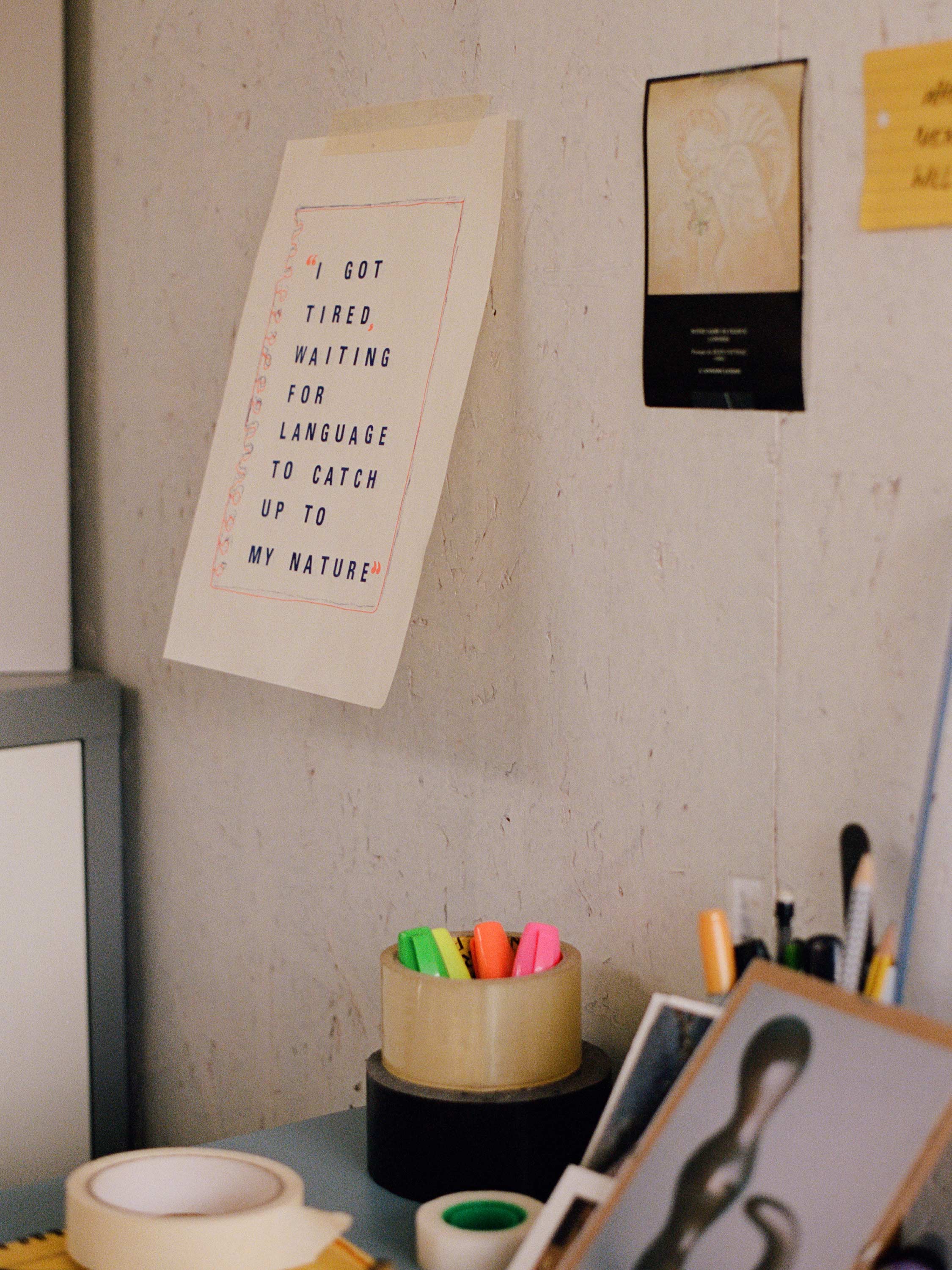 Josiah Moktar
"The studio has given me a space to think clearly without interruption," says photographer Josiah Moktar who has also used the time to develop darkroom skills, experiment in new mediums and receive mentorship. Recently, two of their photographs were featured in Pilot Press' new title Responses to Love's Work (1995) by Gillian Rose.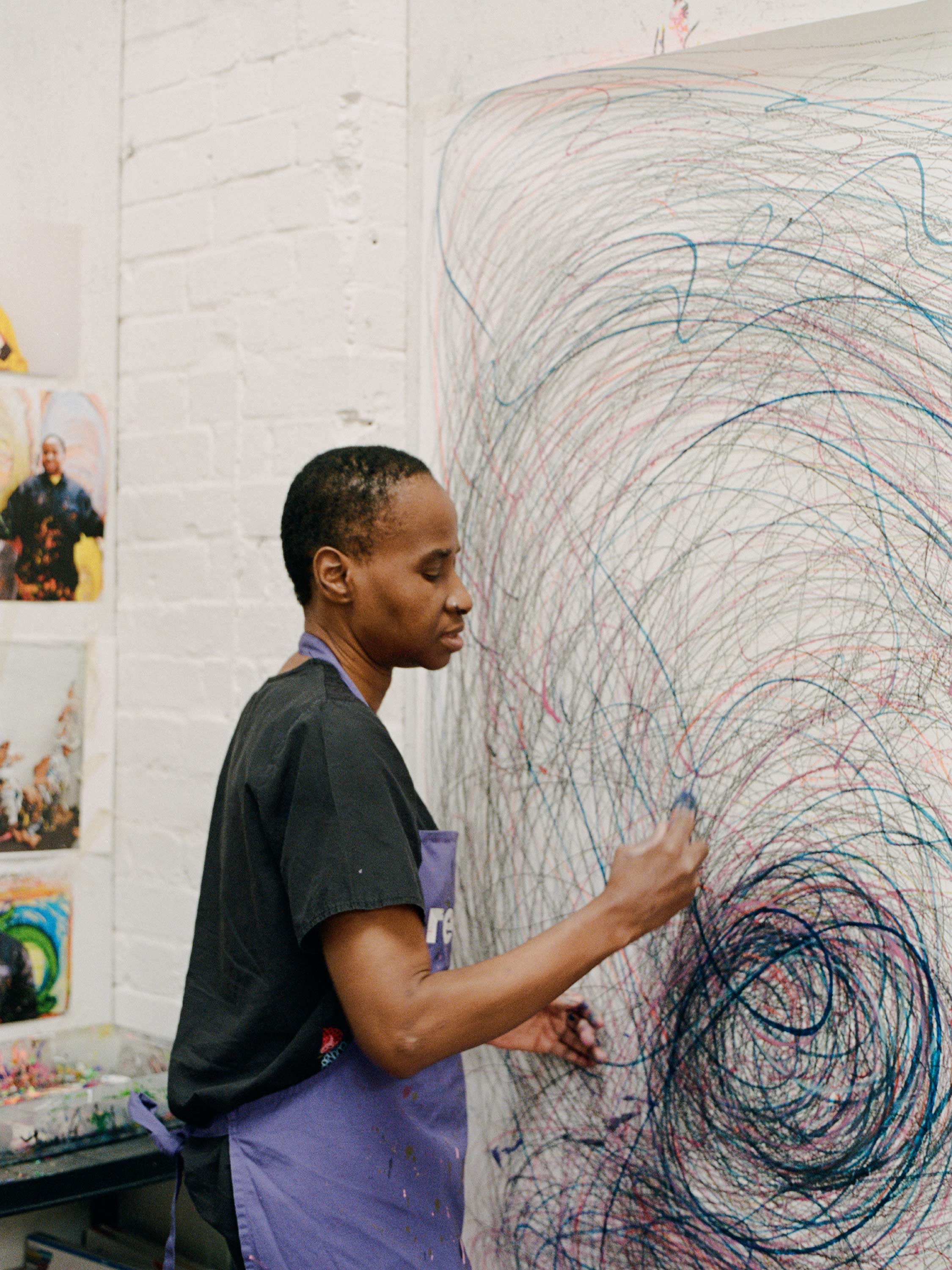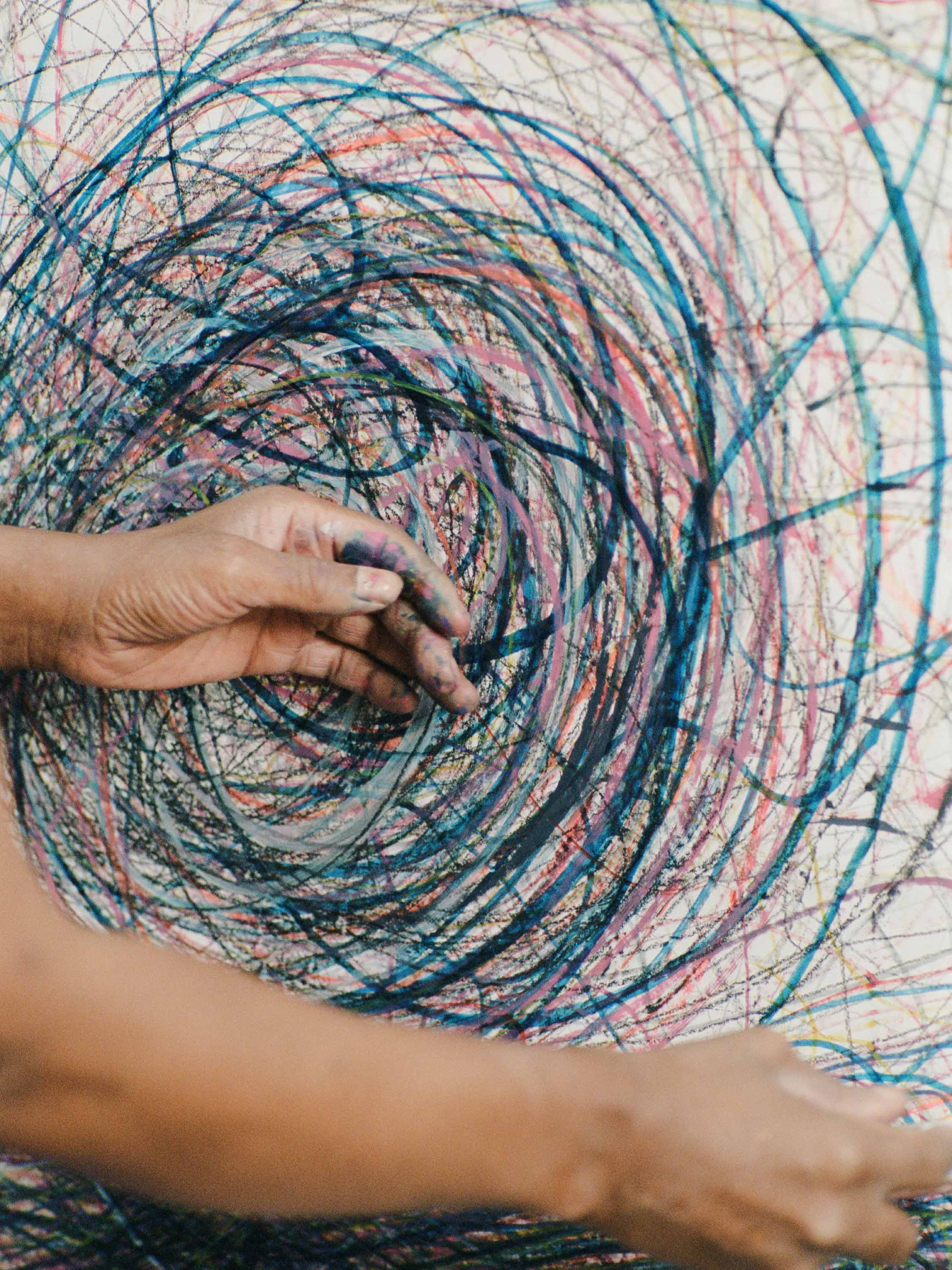 Nnena Kalu
Nnena Kalu was invited by Yinka Shonibare CBE to create new work for the Royal Academy Summer Exhibition, for which she produced five large scale sculptures and was subsequently featured in a BBC documentary. She also featured in a group exhibition at Carl Freedman gallery in Margate, which resulted in her work being acquired by various national and international collections.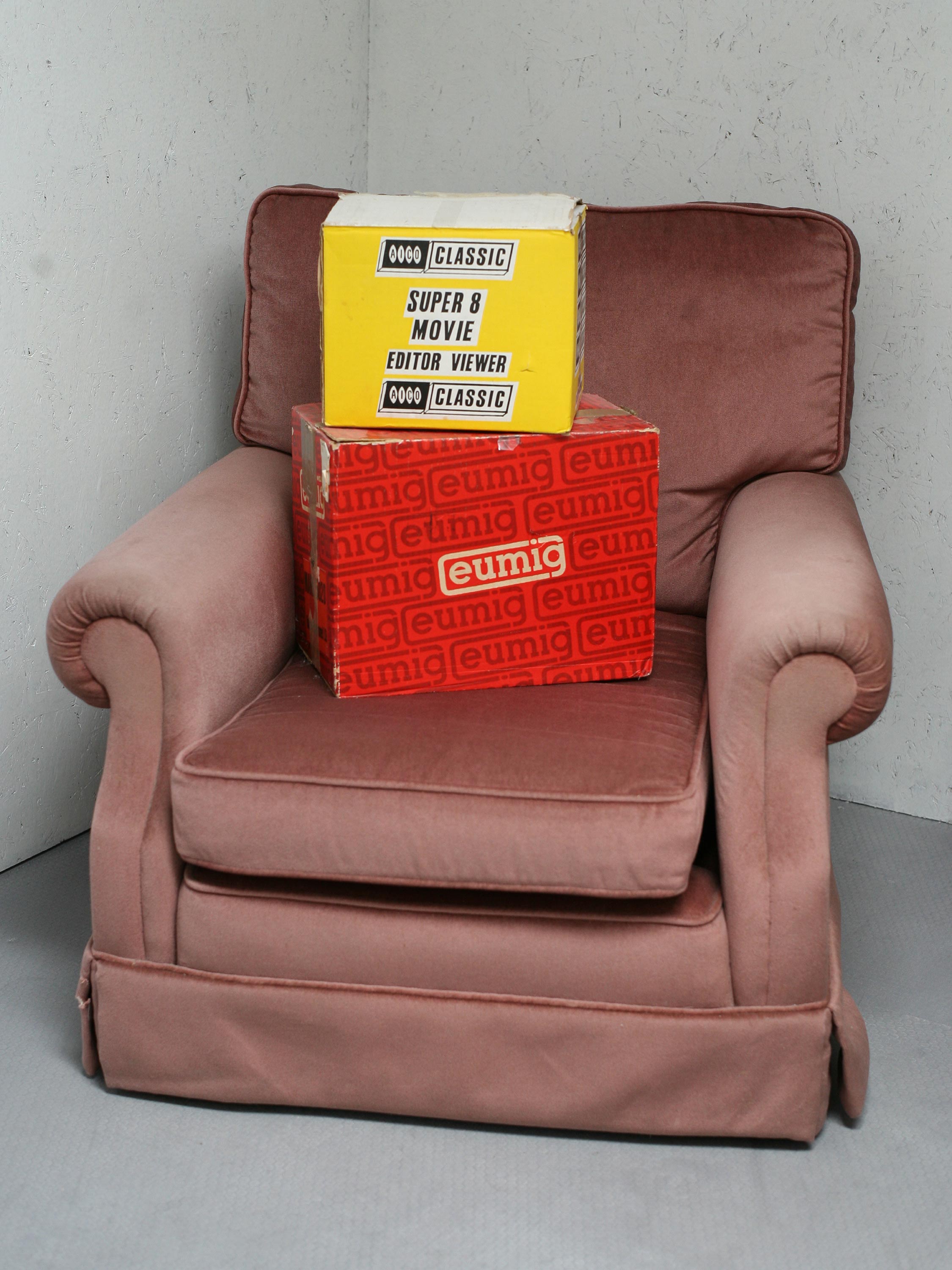 Ufuoma Essi
Ufuoma Essi's practice is rooted in moving image and sound. Last year her film From Where We Land was exhibited at the culmination of her postgraduate residency at South London Gallery. In October this year, she will present her new film, Is My Living in Vain, in a major solo exhibition at Gasworks.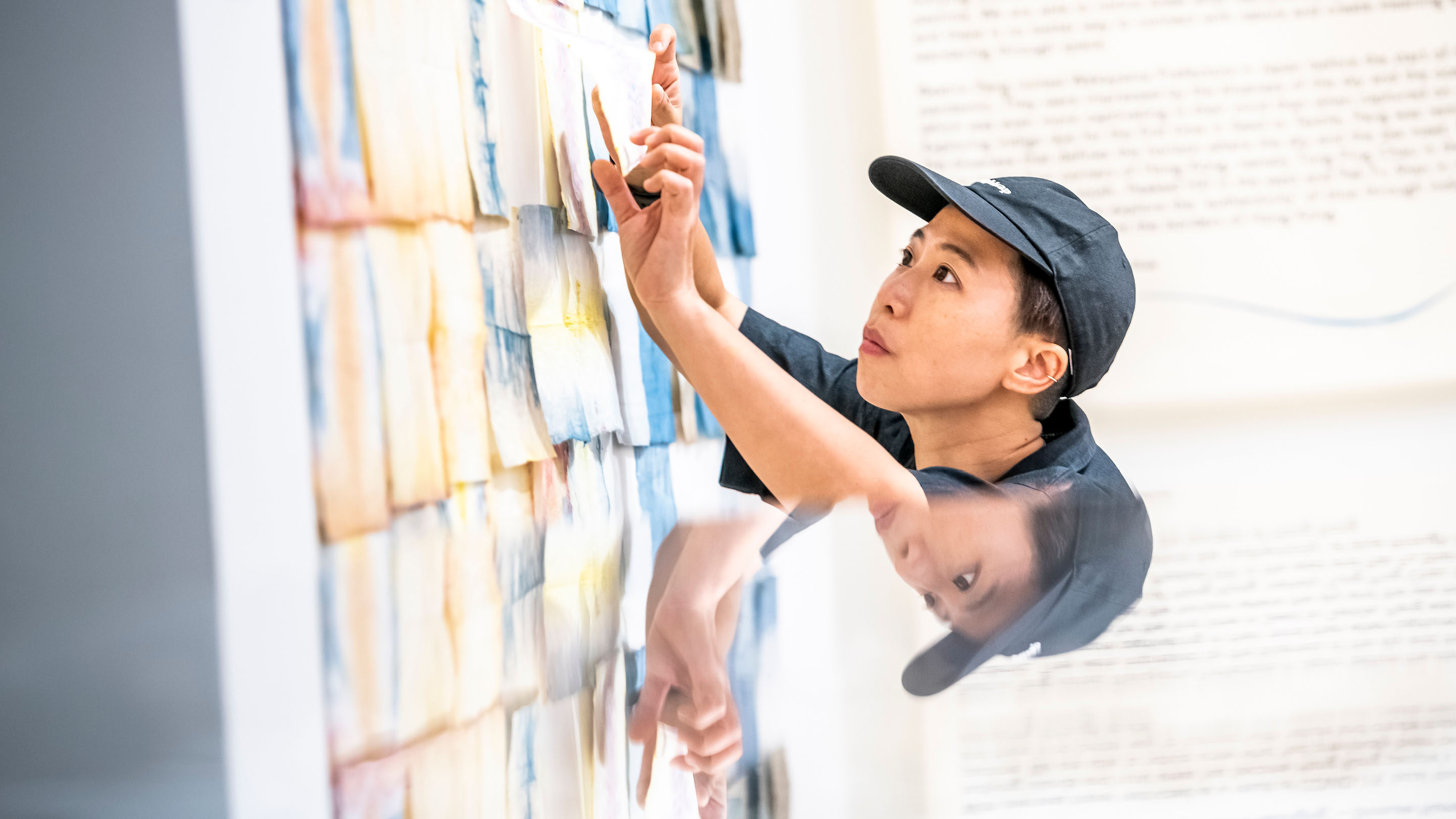 Beatrix Pang
In 2022 cultural producer and publisher Beatrix Pang was awarded the inaugural LOEWE FOUNDATION / Studio Voltaire international residency which provides a bursary to cover living costs, rent-free studio space, mentoring and access to a bespoke professional development programme.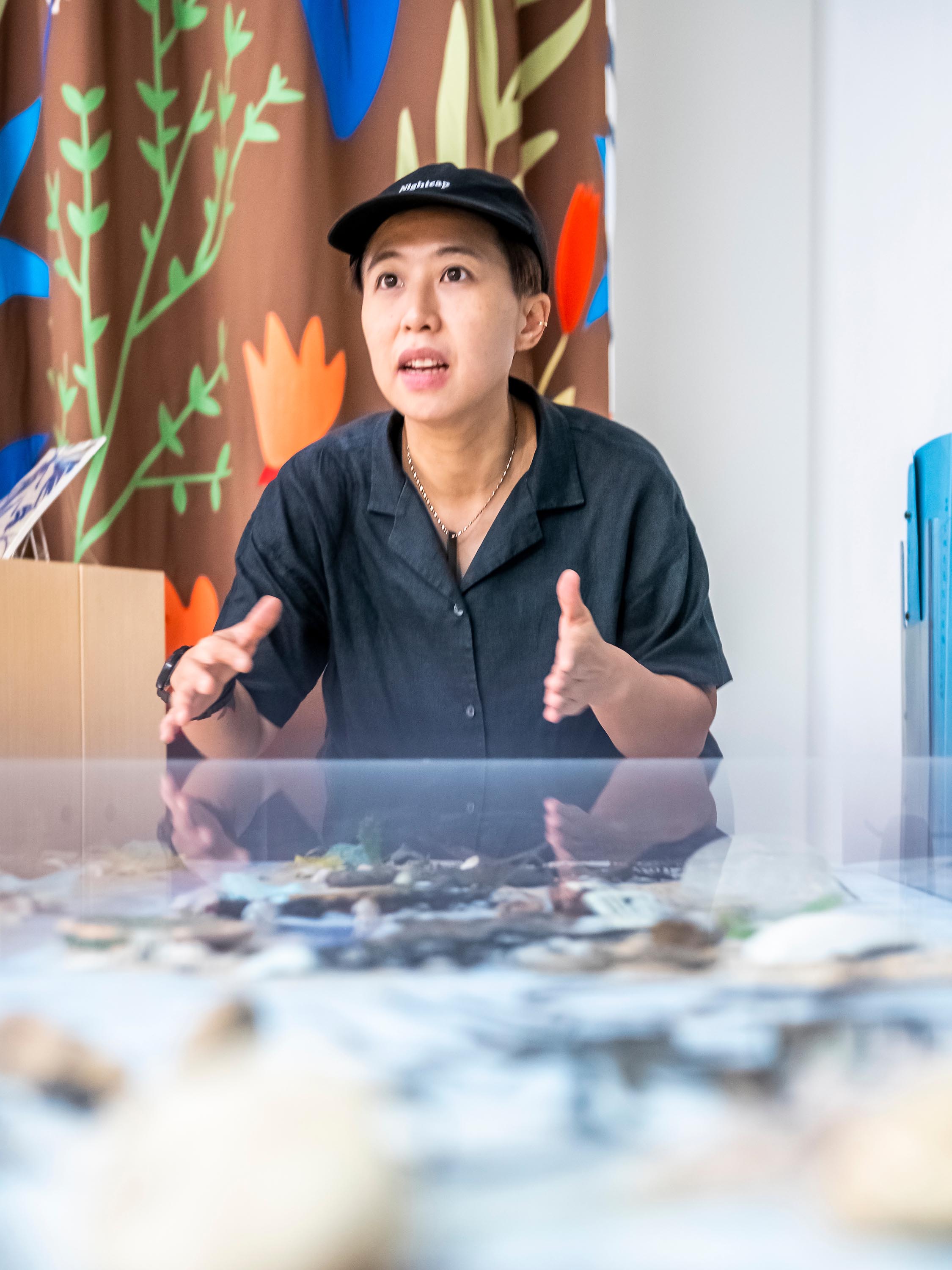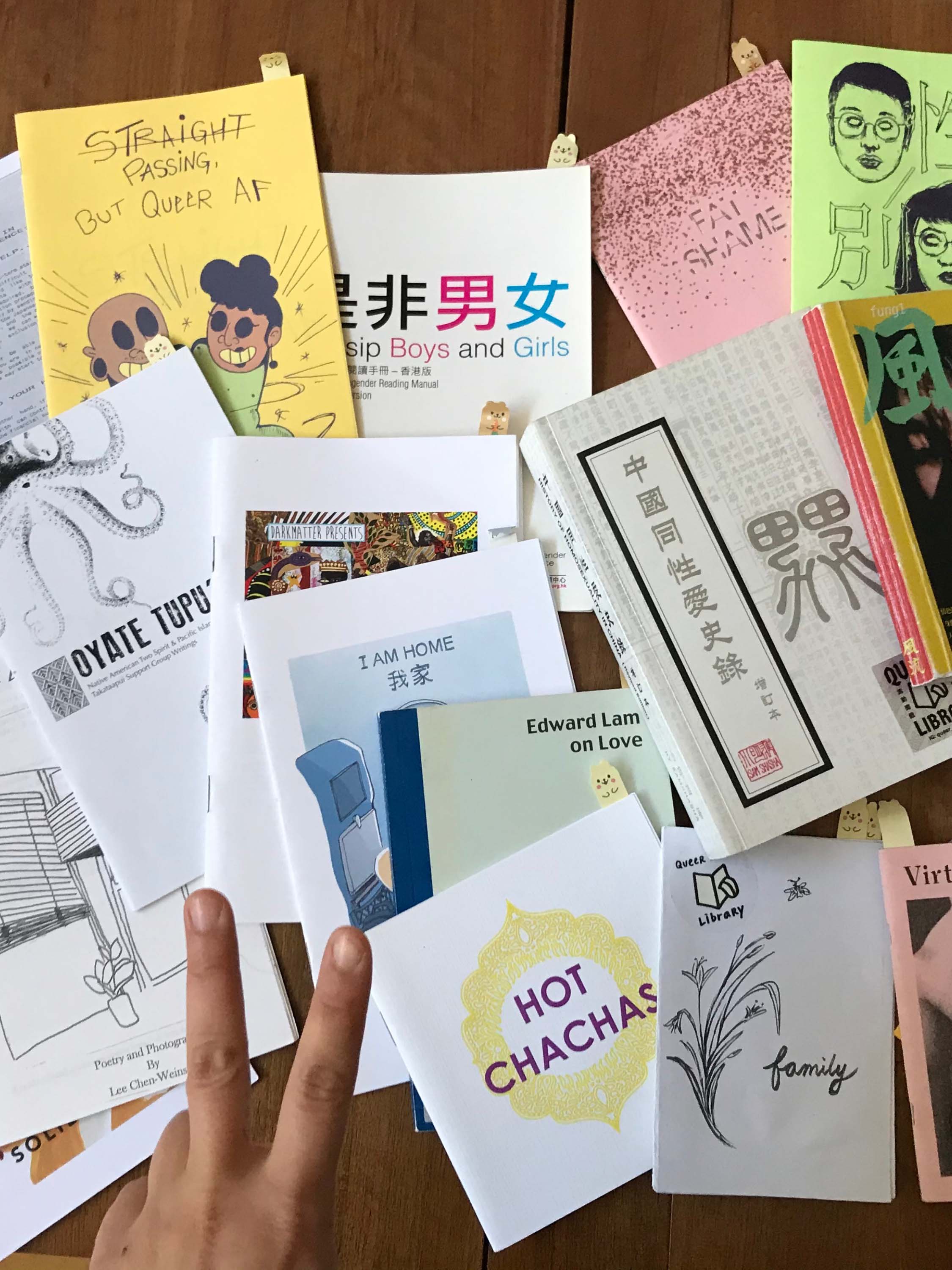 Pang founded Small Tune Press in 2011, which publishes and produces artists' books and zines. Pang also founded the independent publishers' collective ZINE COOP to promote zine culture in Hong Kong and Queer Reads Library, a mobile library creating space for queer inclusivity and visibility in Hong Kong and the Asian Diaspora. This will be Pang's first artist's residency in Europe. They will be based at Studio Voltaire for 12-months from January 2023.