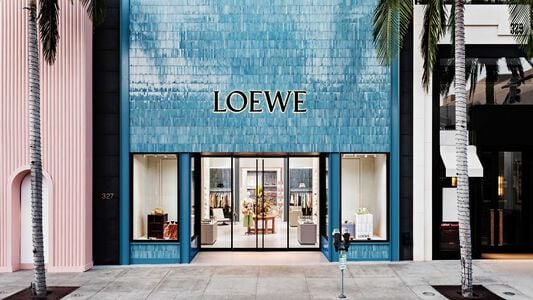 LOEWE Rodeo Drive
We're pleased to announce the opening of LOEWE's flagship Los Angeles store in Beverly Hills. LOEWE Rodeo Drive will carry the full range of men's and women's ready-to-wear, bags and accessories across more than 3000 sq ft.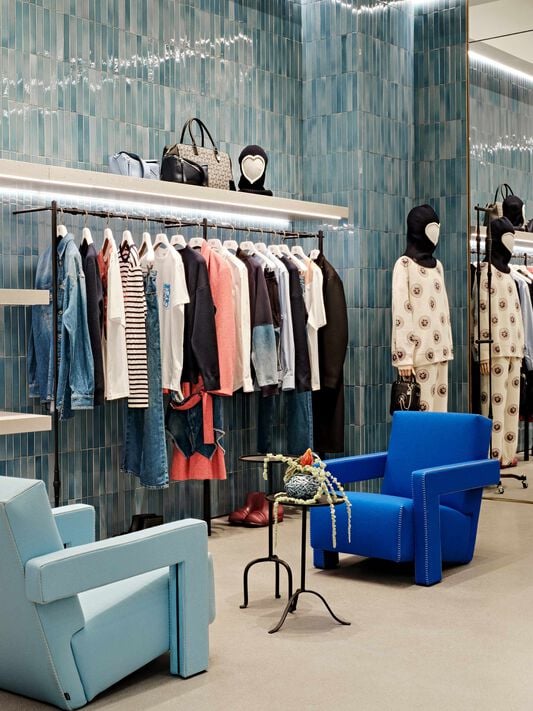 Interior design
The store's façade featuring handcrafted turquoise tiles continues inside with tiled walls and shelves echoing the CASA LOEWE design concept. Utrecht armchairs by Gerrit Thomas Rietveld and furniture by Axel Vervoordt are contrasted with vibrant carpets by John Allen.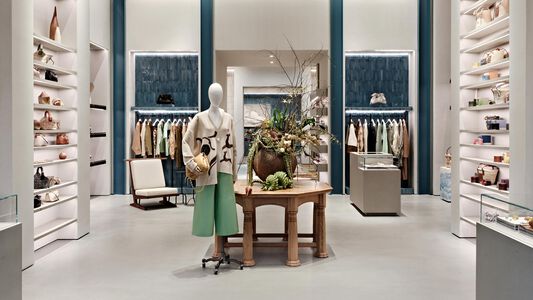 Art collection
As always art is central to the LOEWE store concept. Here, two works by Iranian-born artist Nairy Baghramian take centre stage–Mooring (2016), an aluminium sculpture, and a fibre-based print, Portrait (The Concept-Artist's Smoking Head, Stand-In) (2016).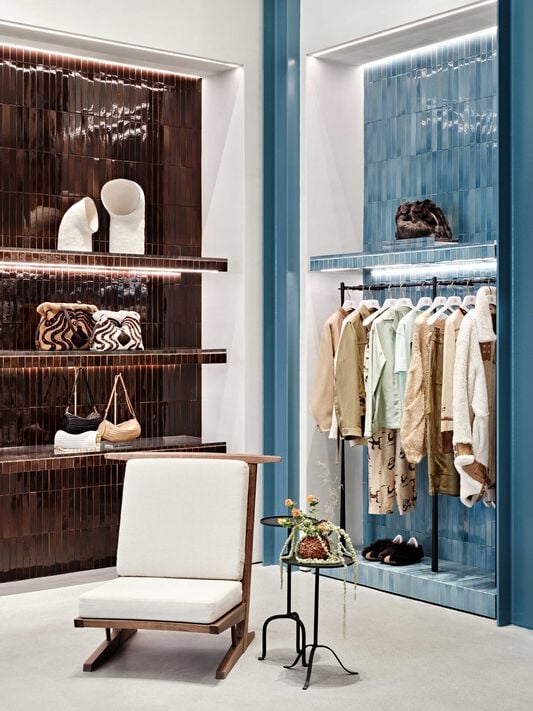 Also on display are figurative works by Paul Pfeiffer and works in clay by Tomonari Hashimoto, Peter Voulkos and Joanna Constantinidis.