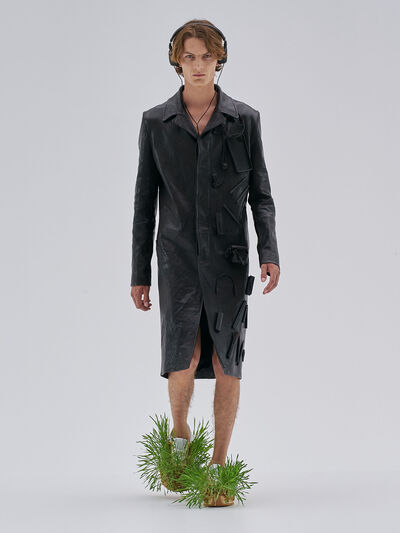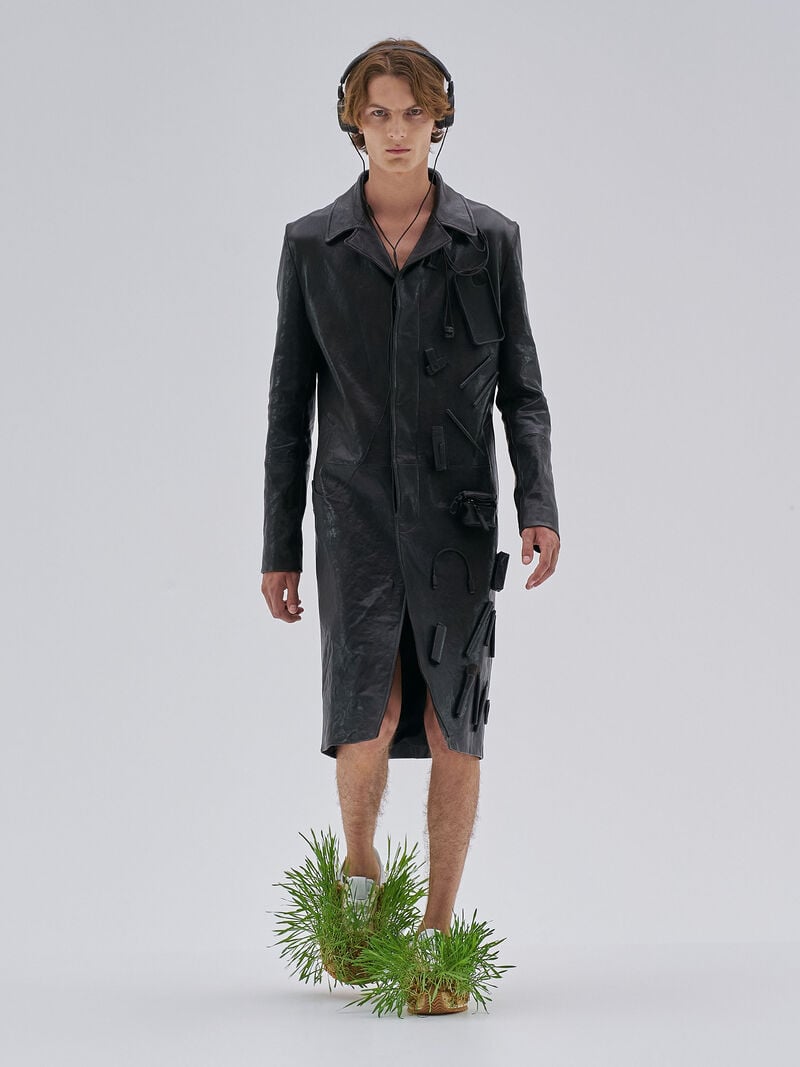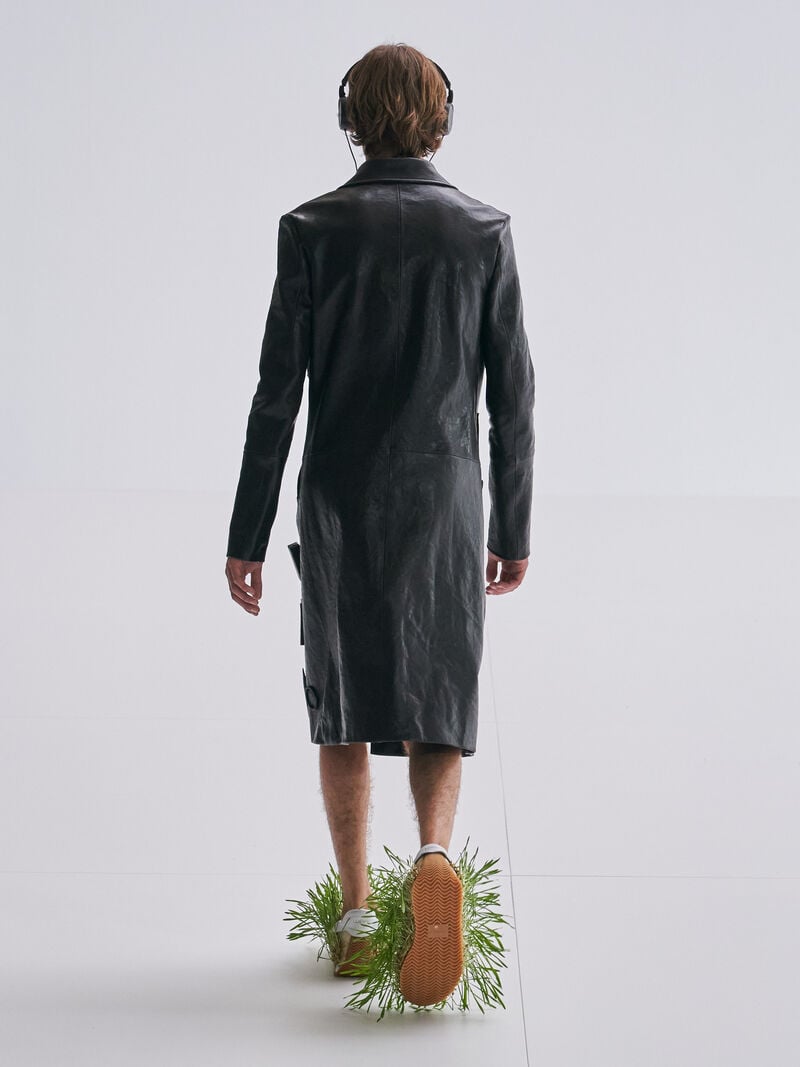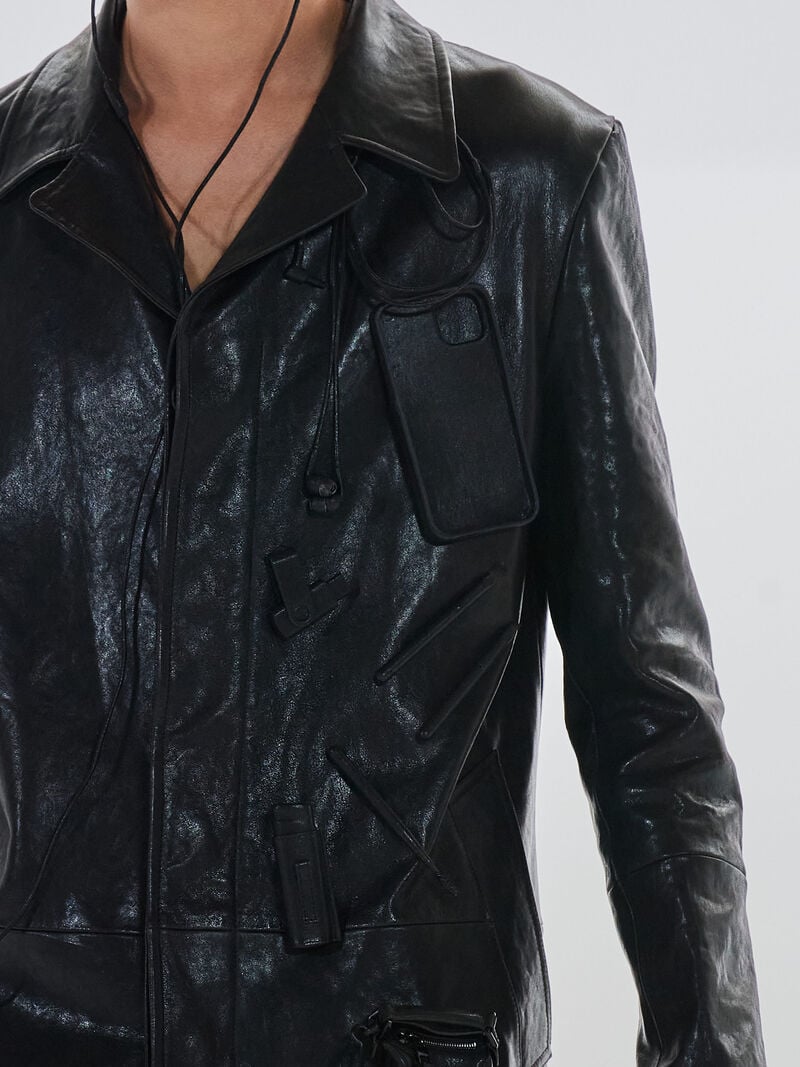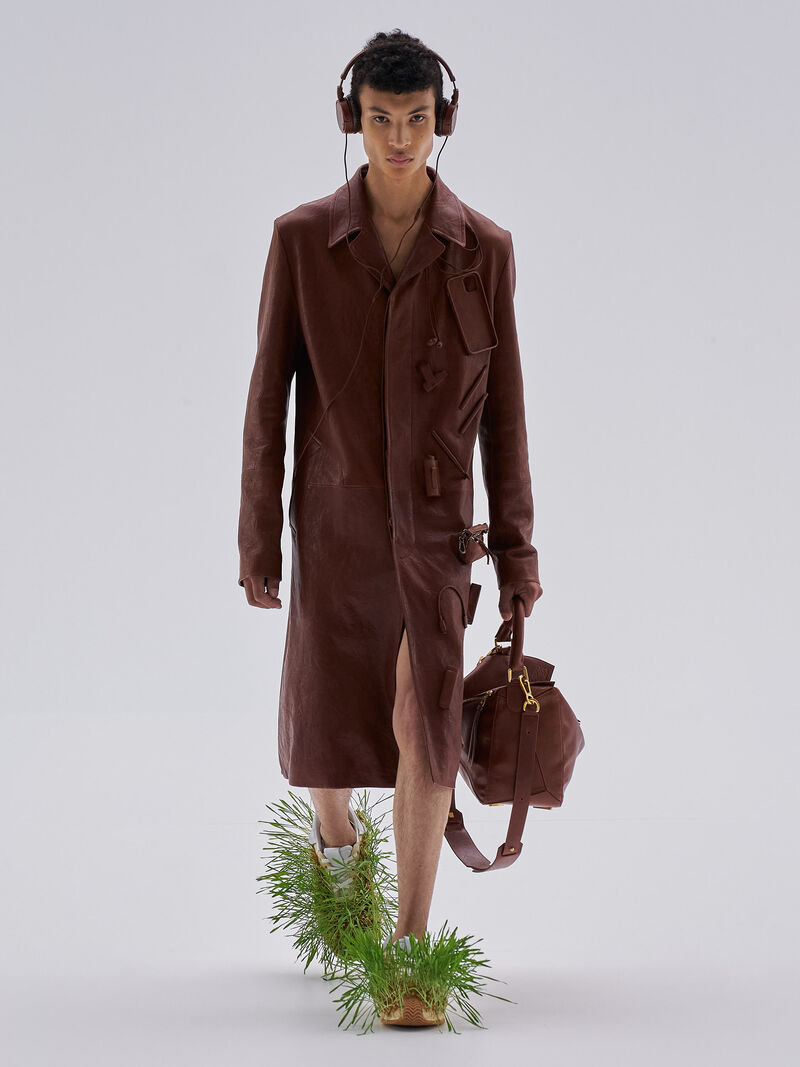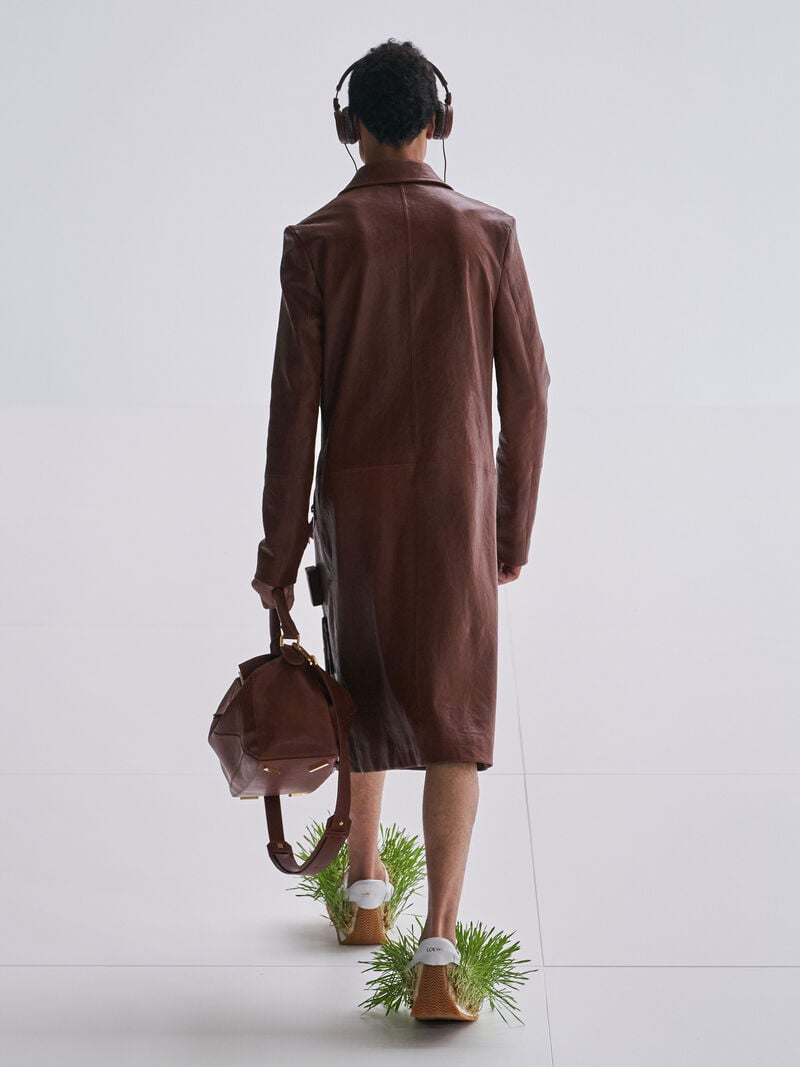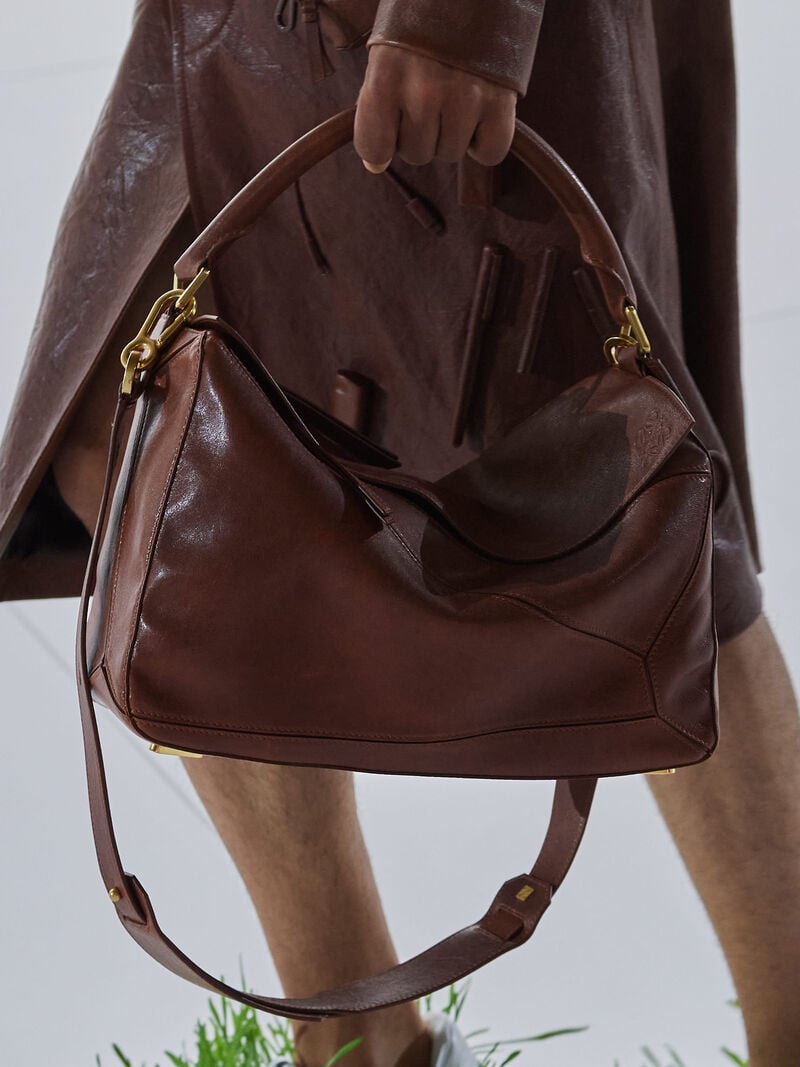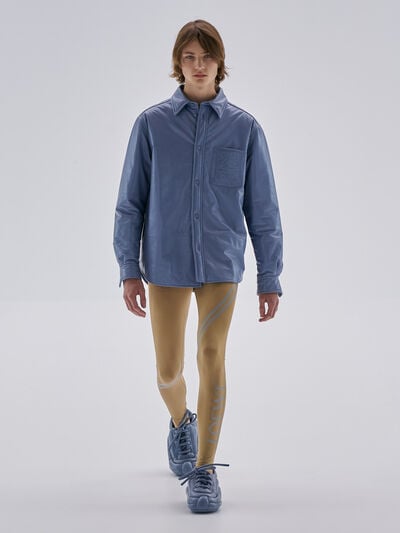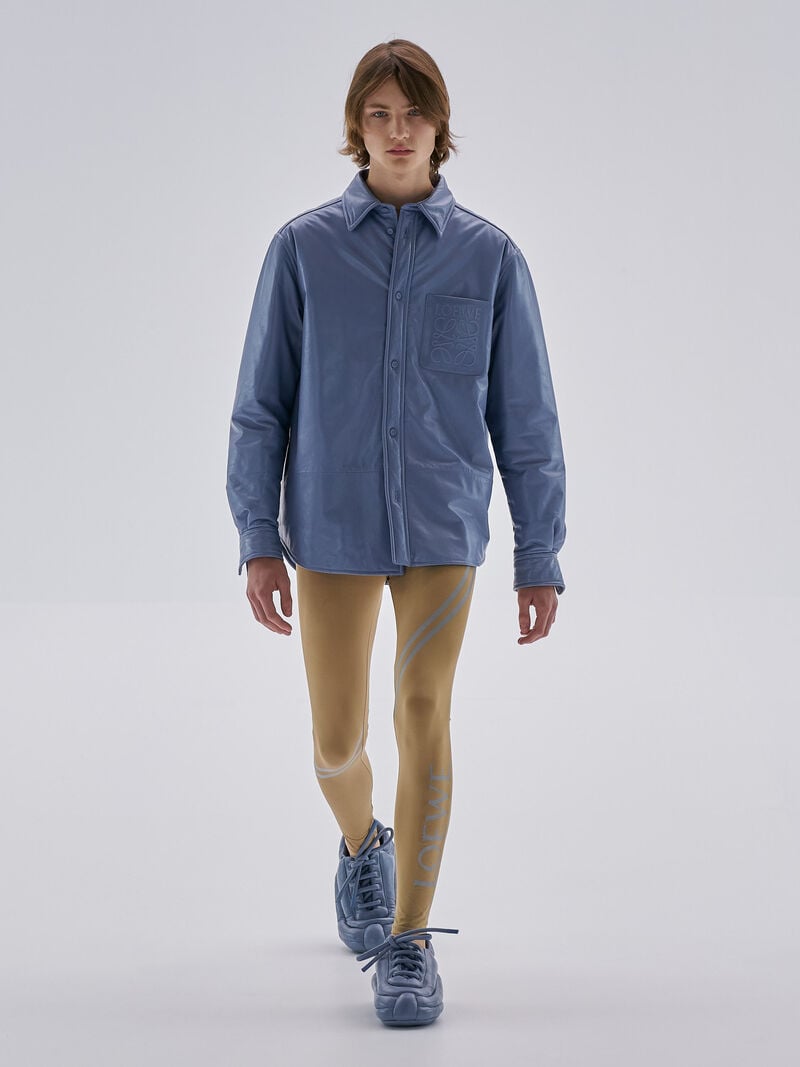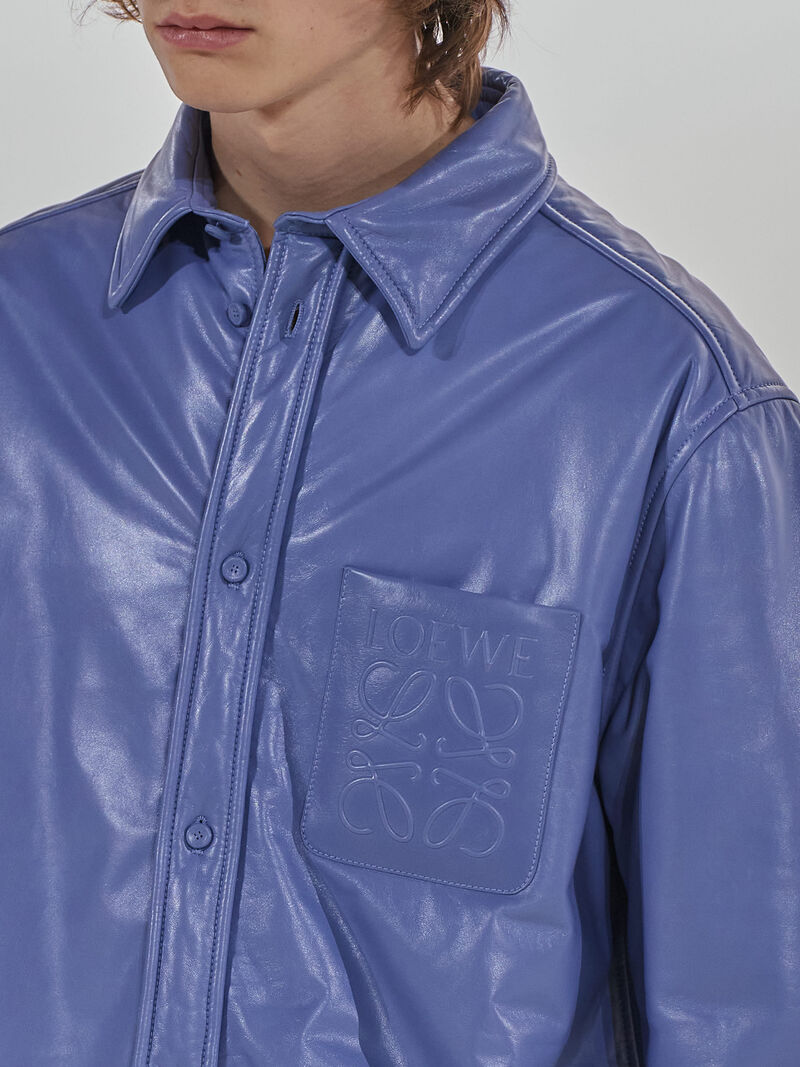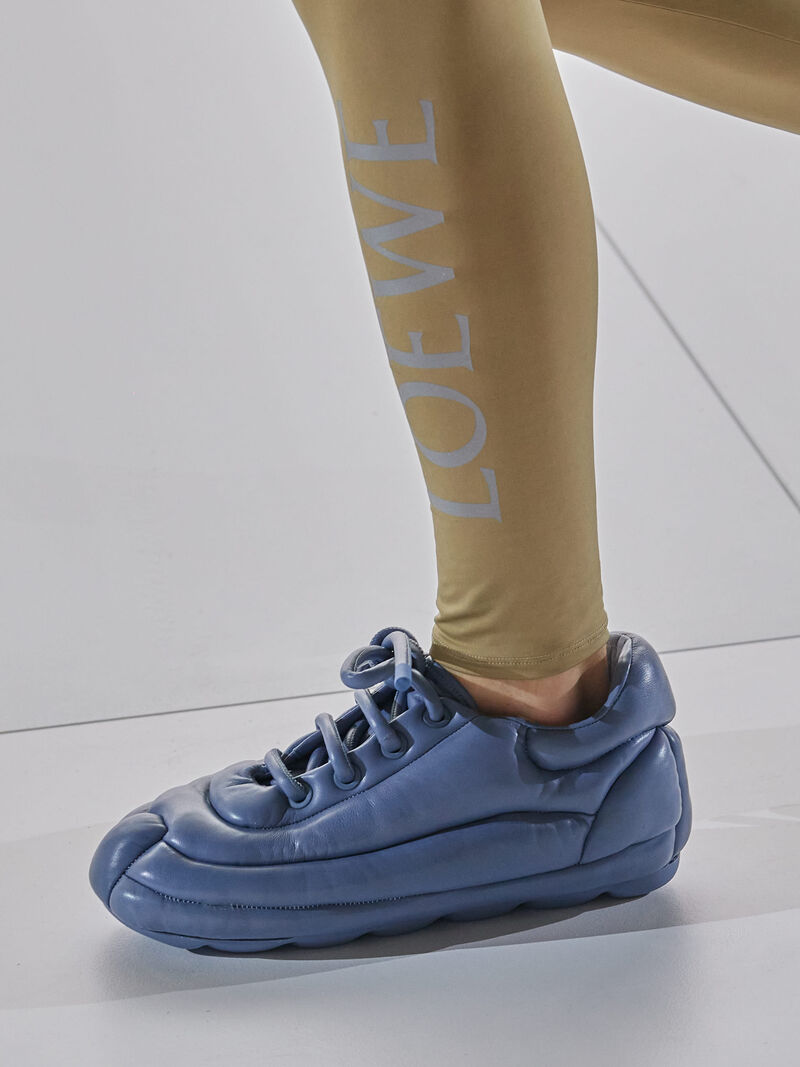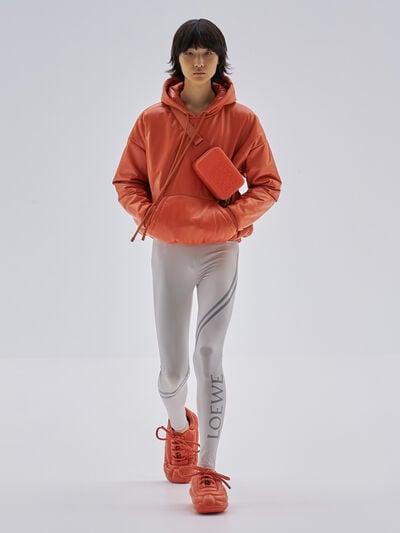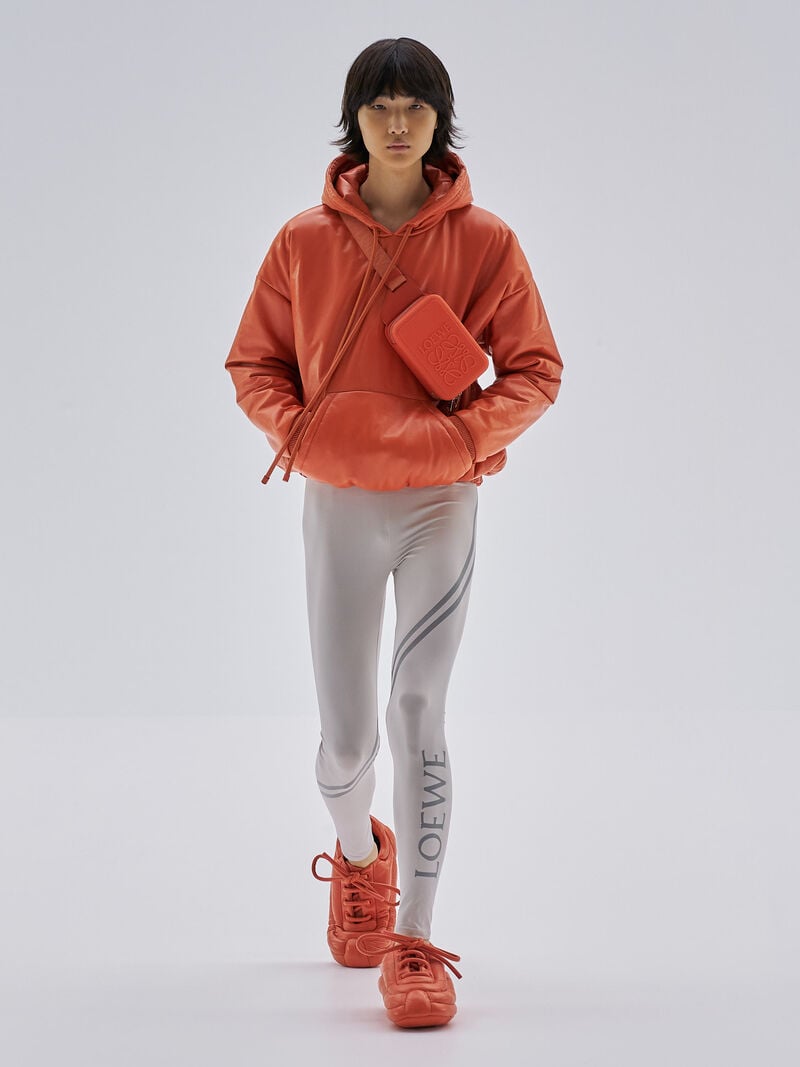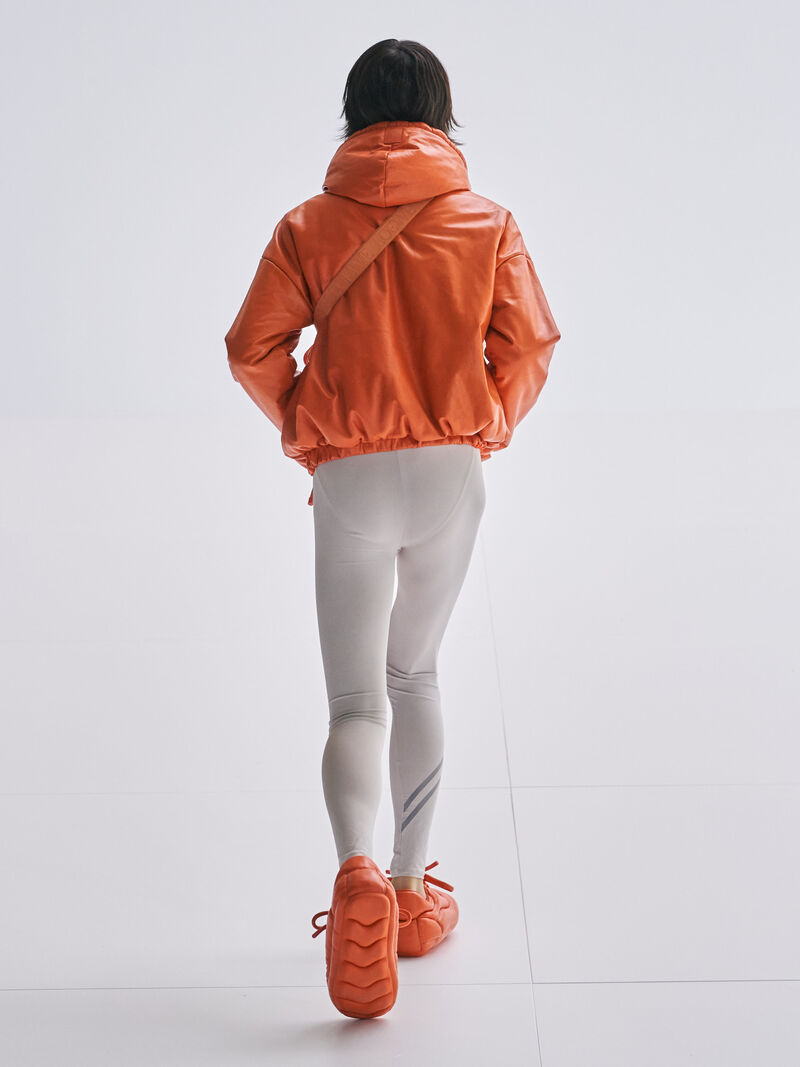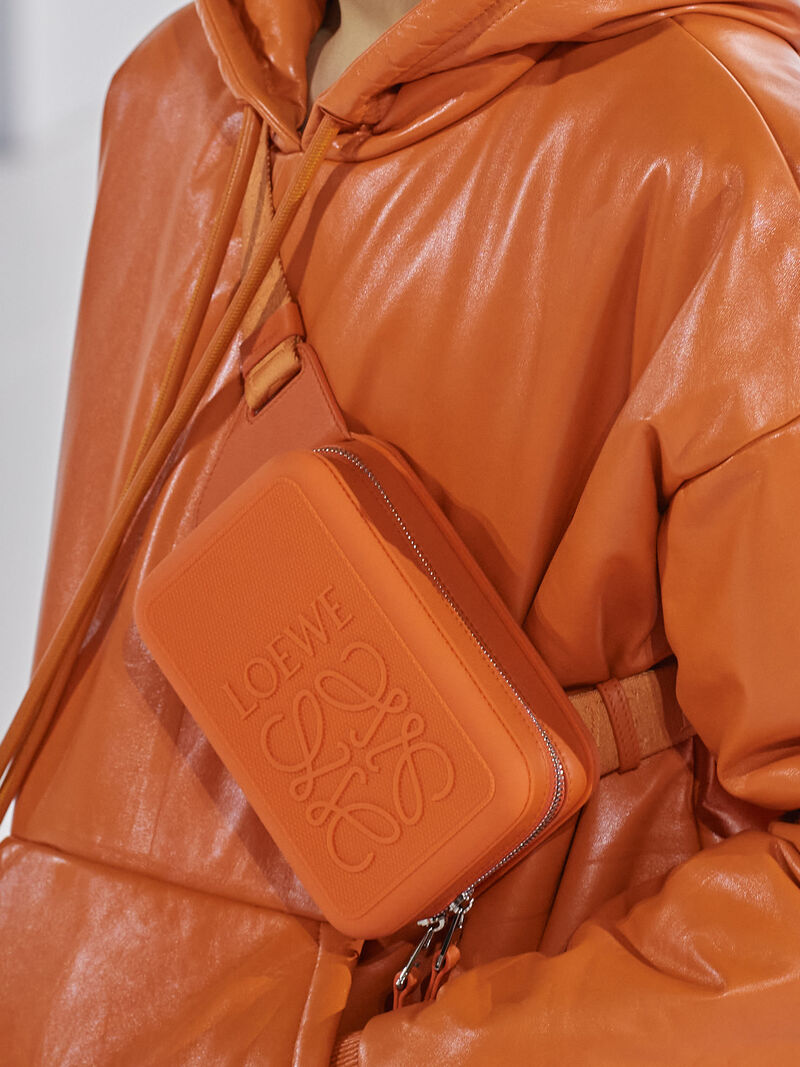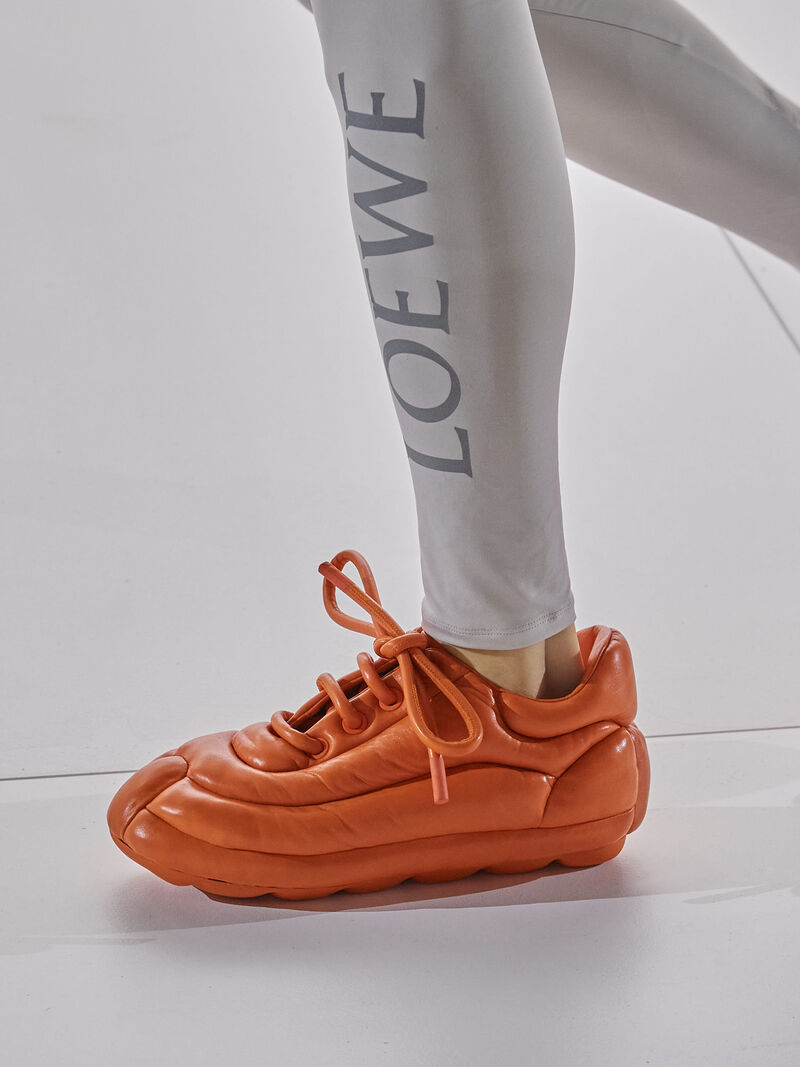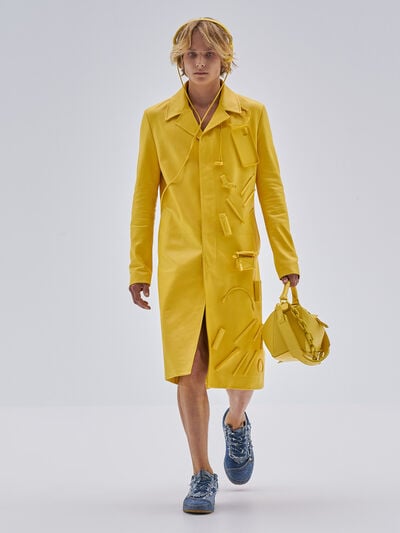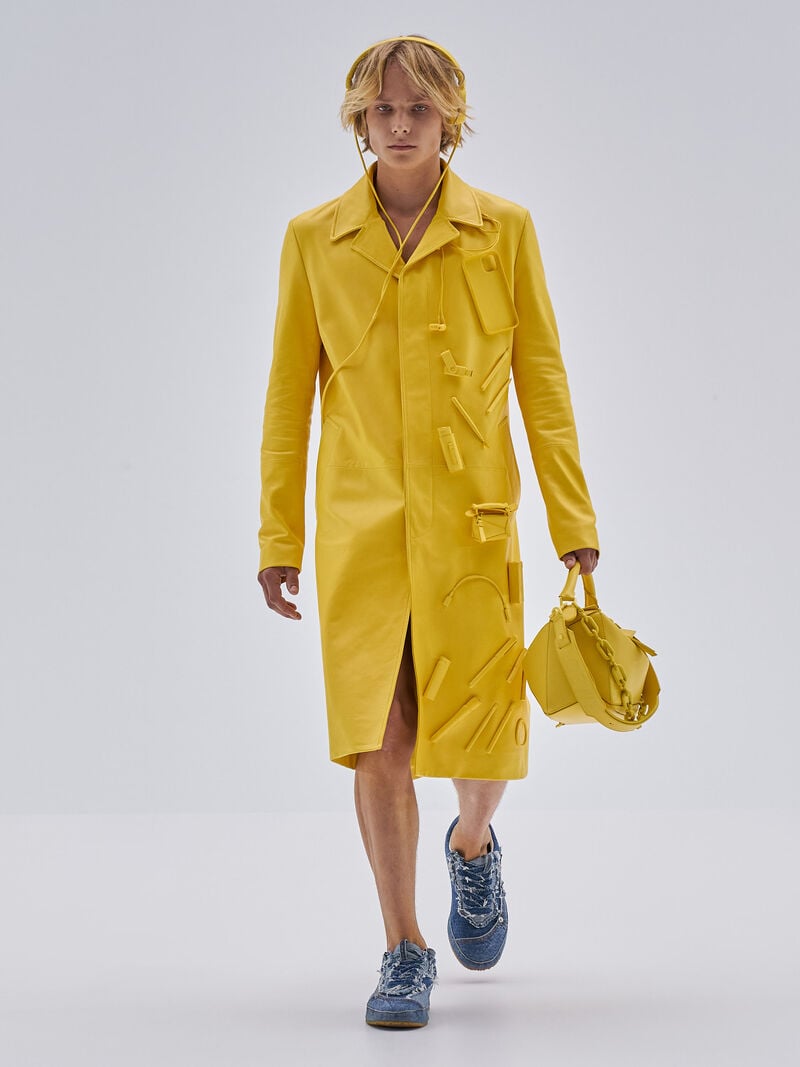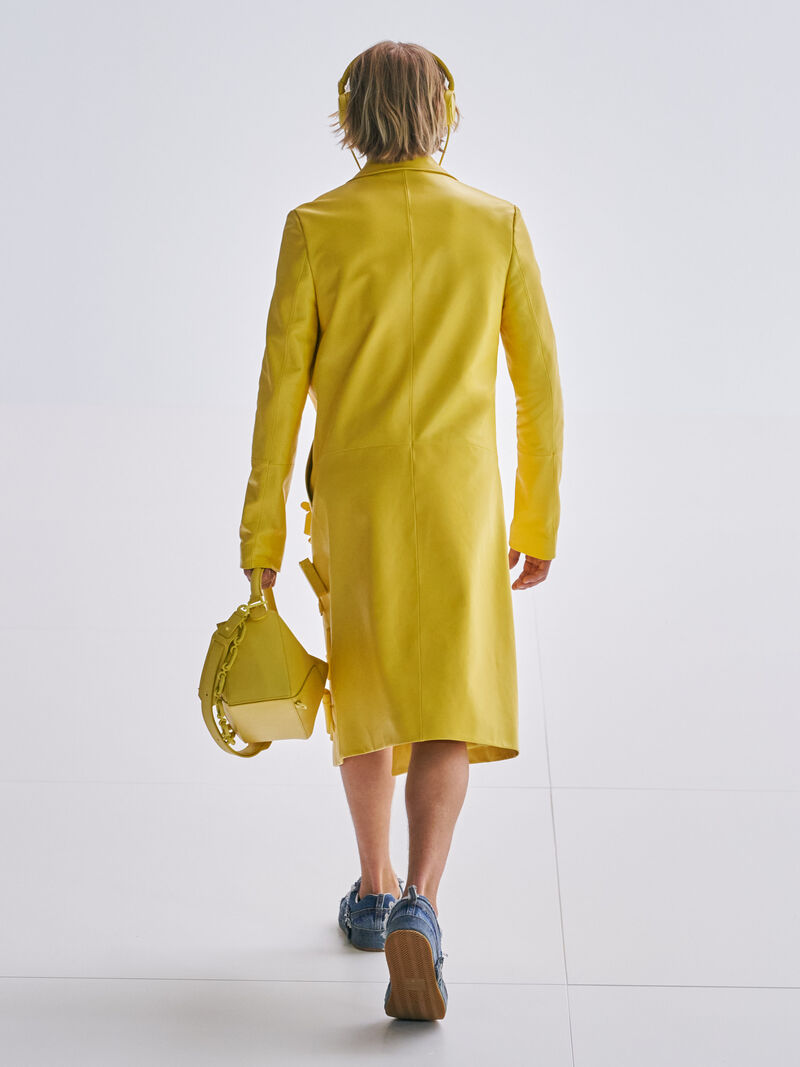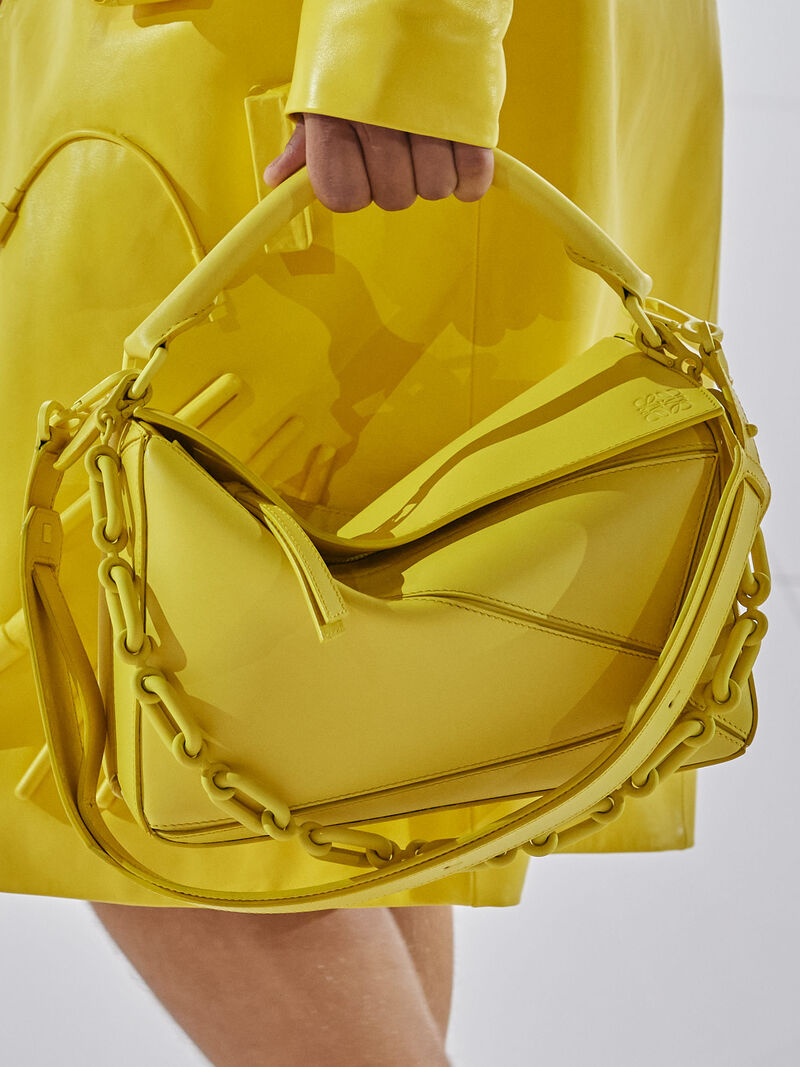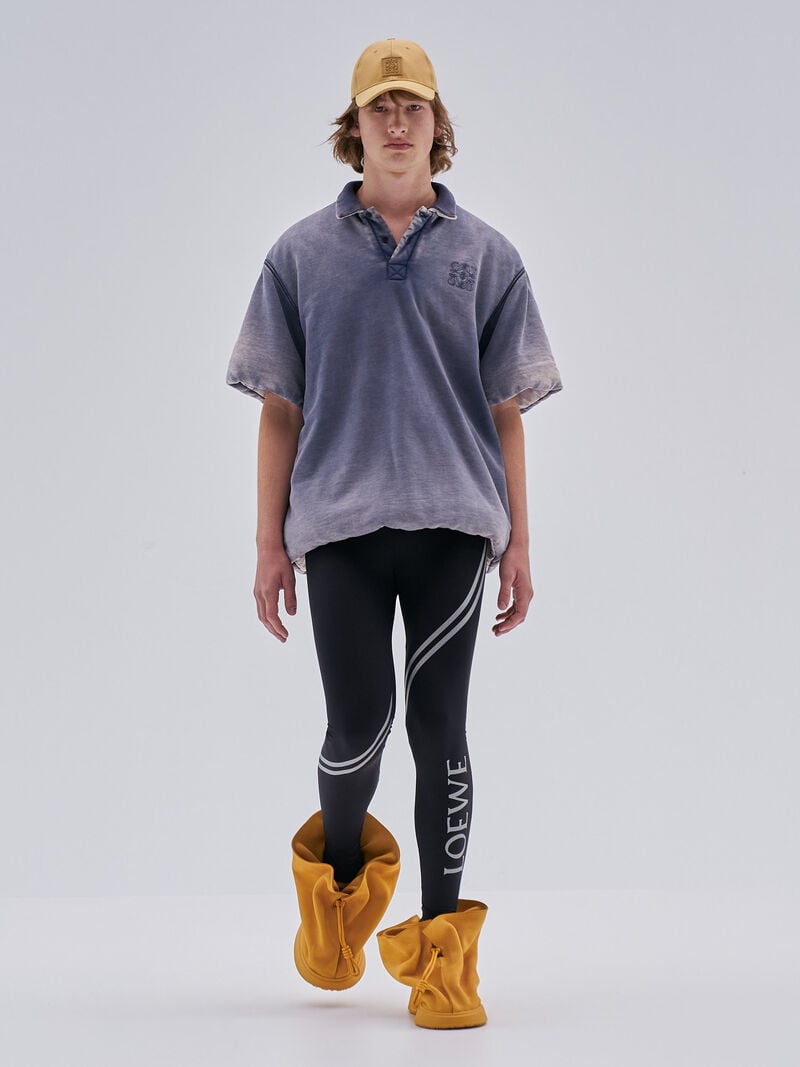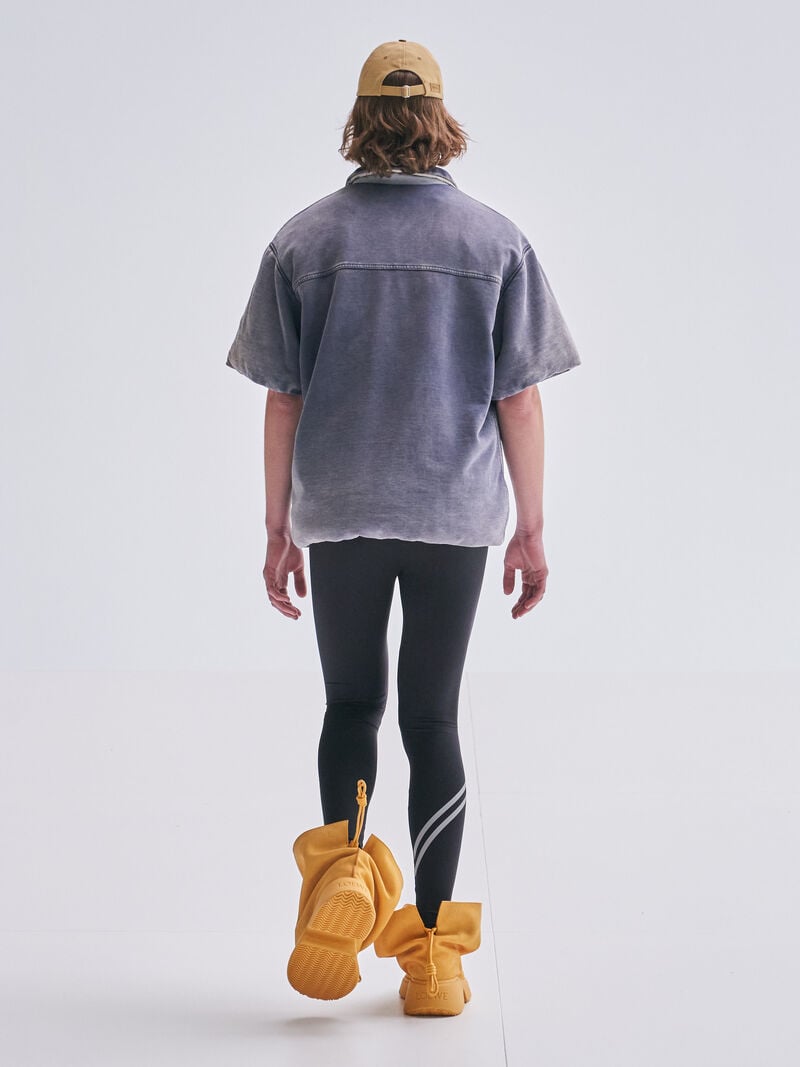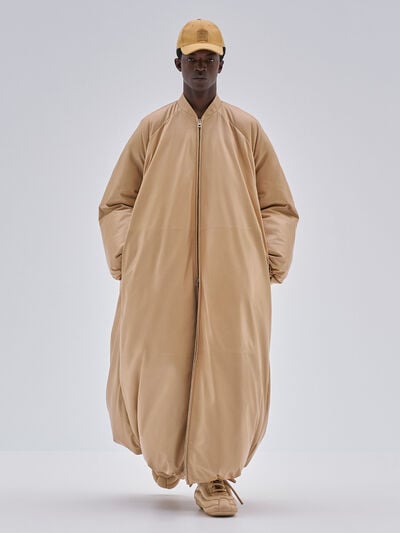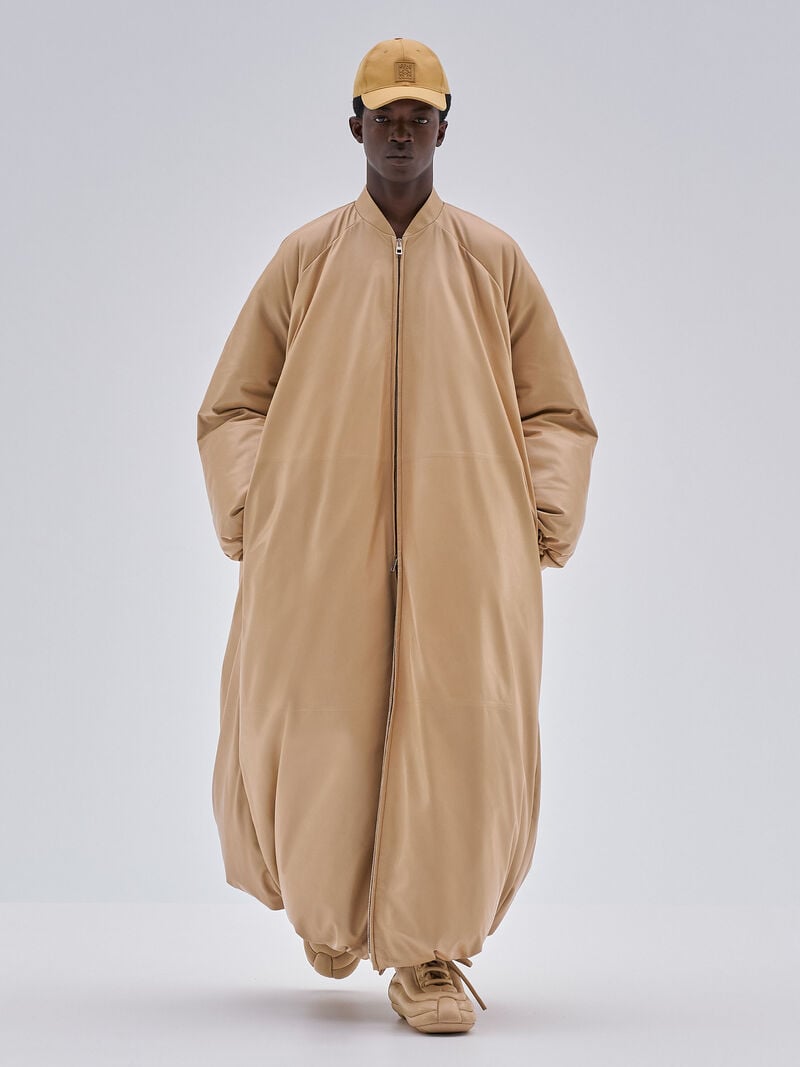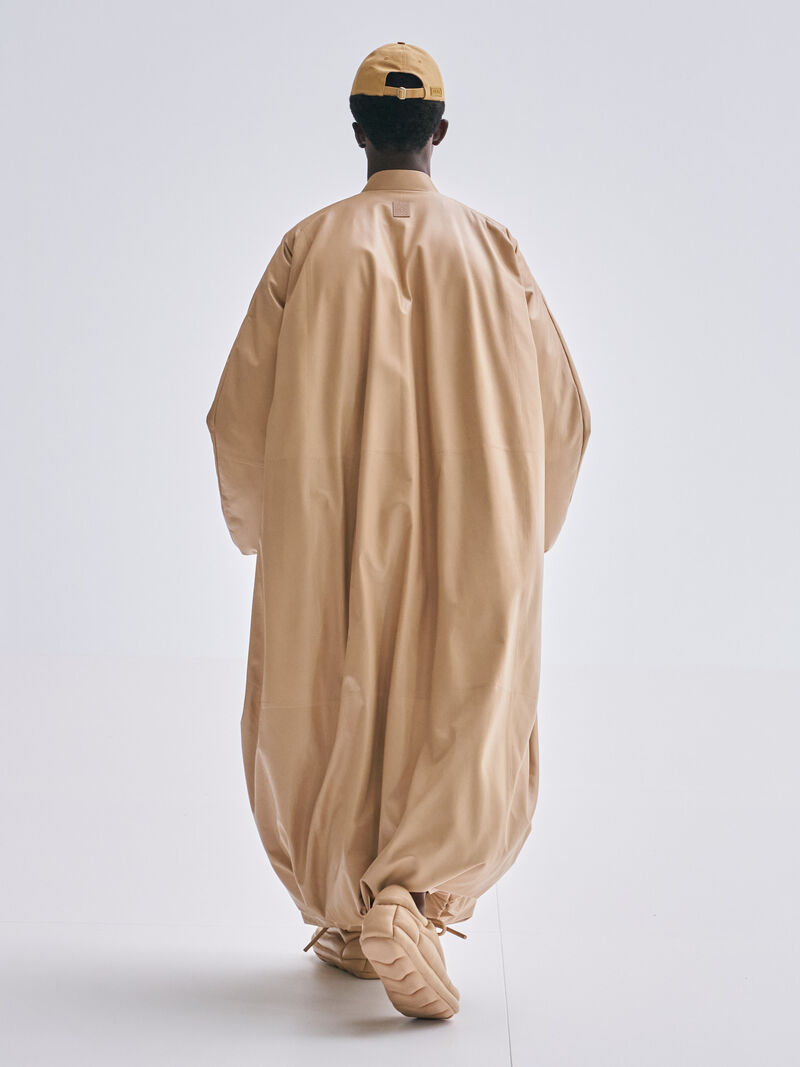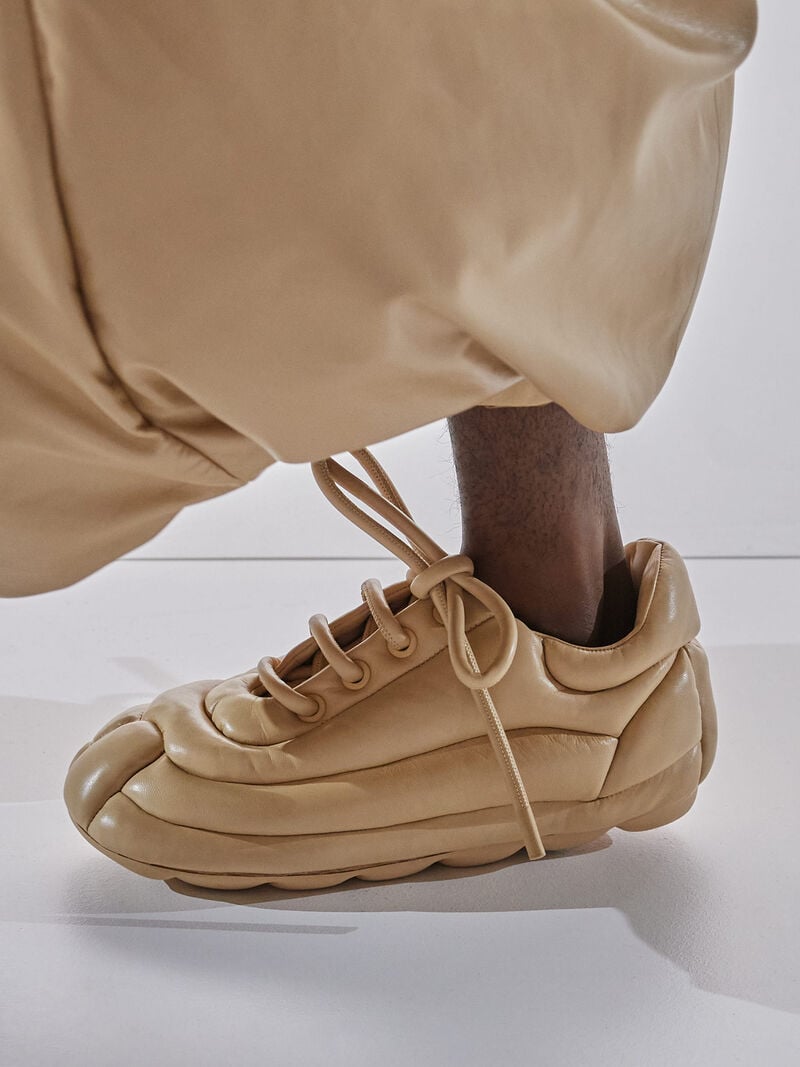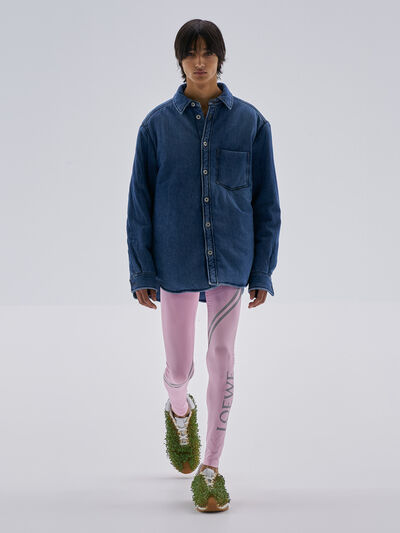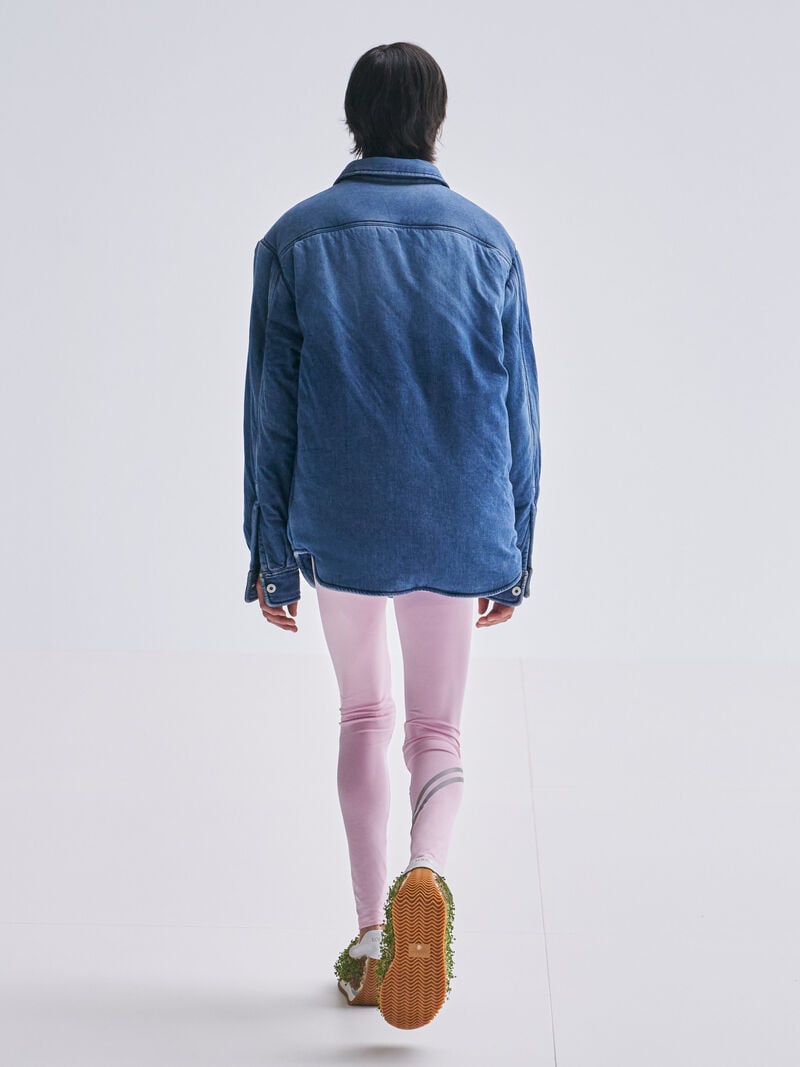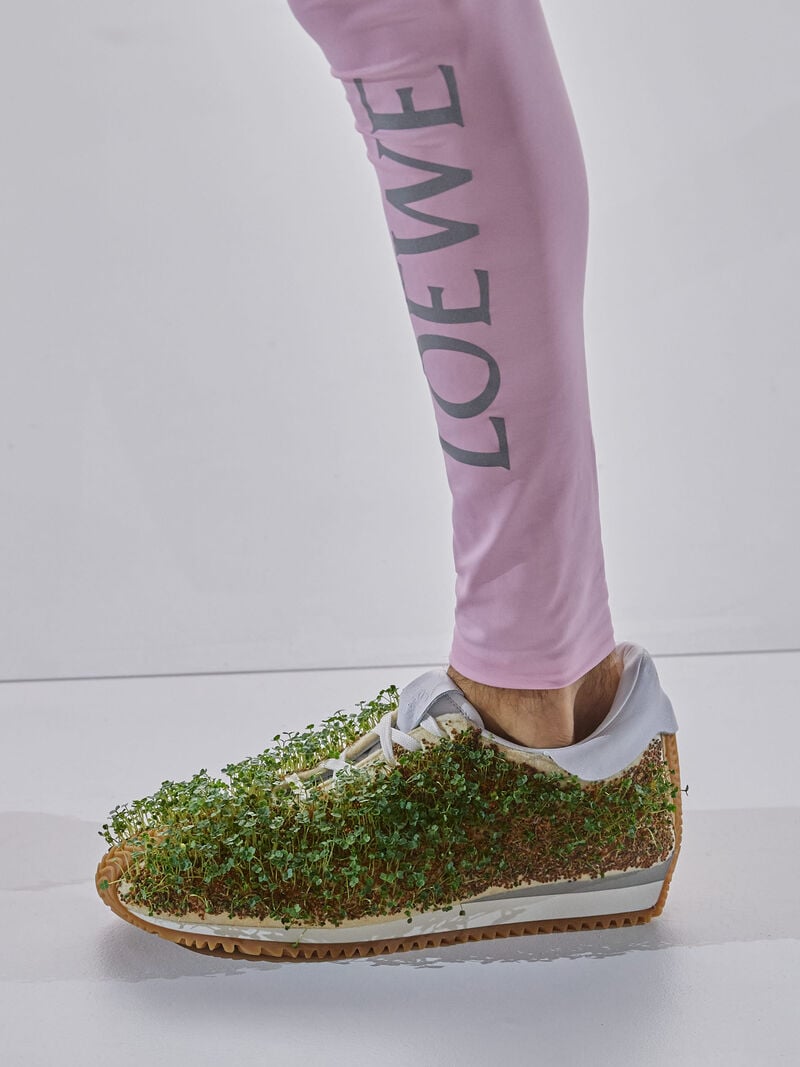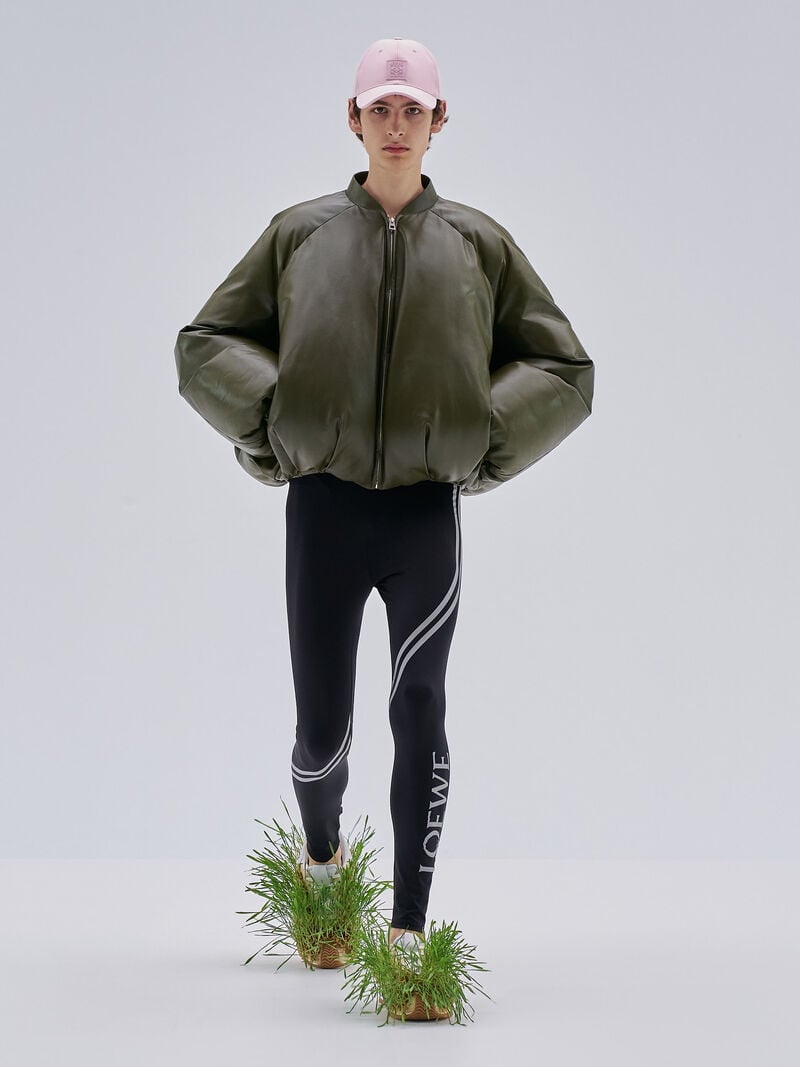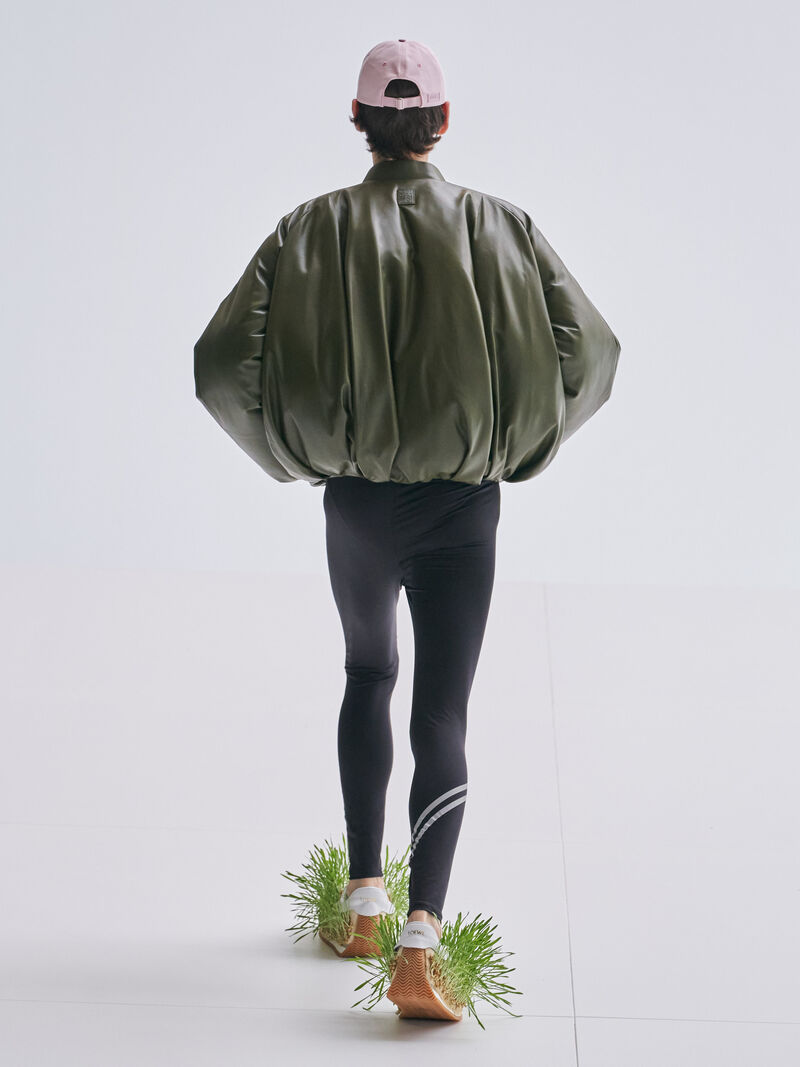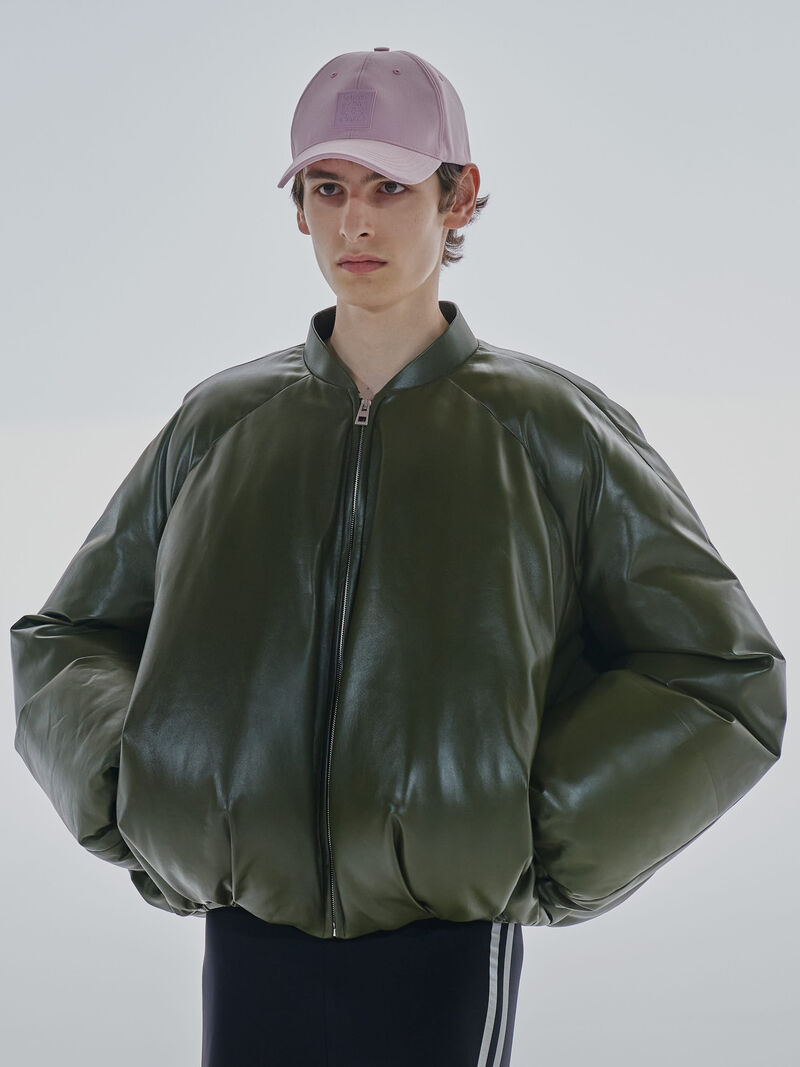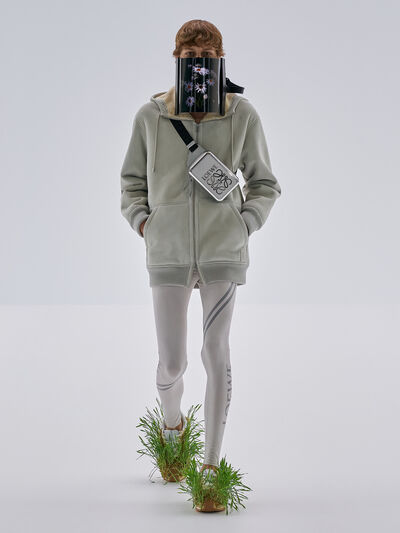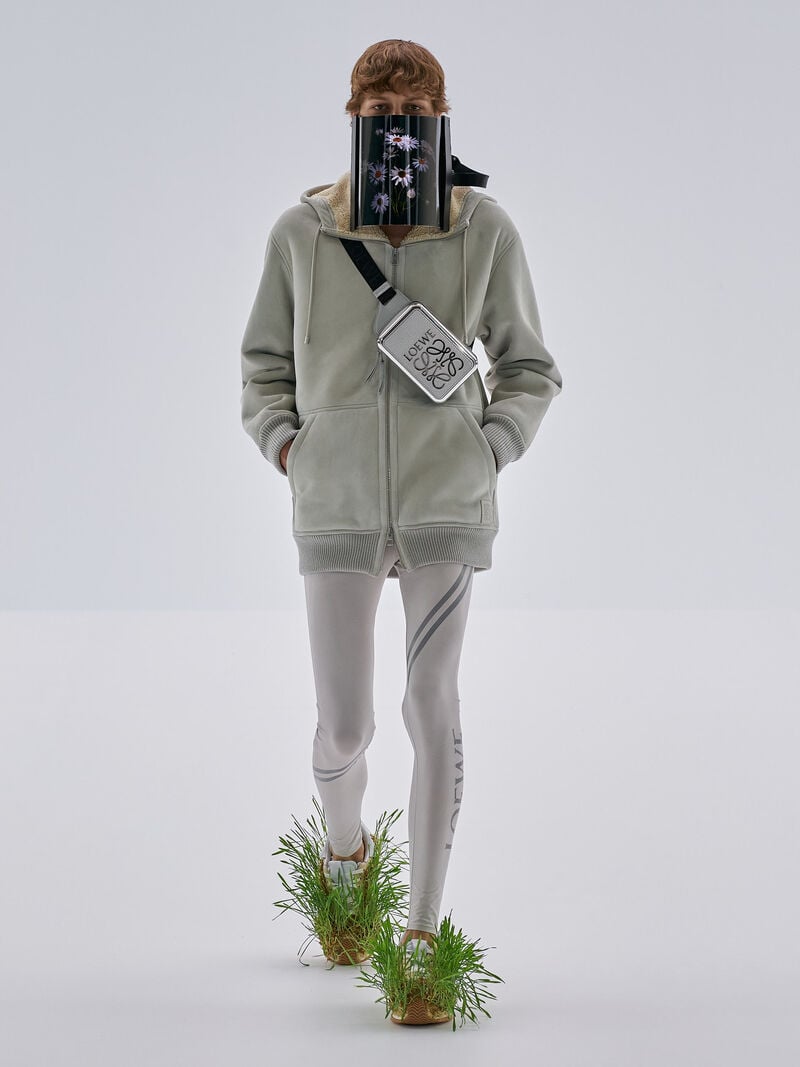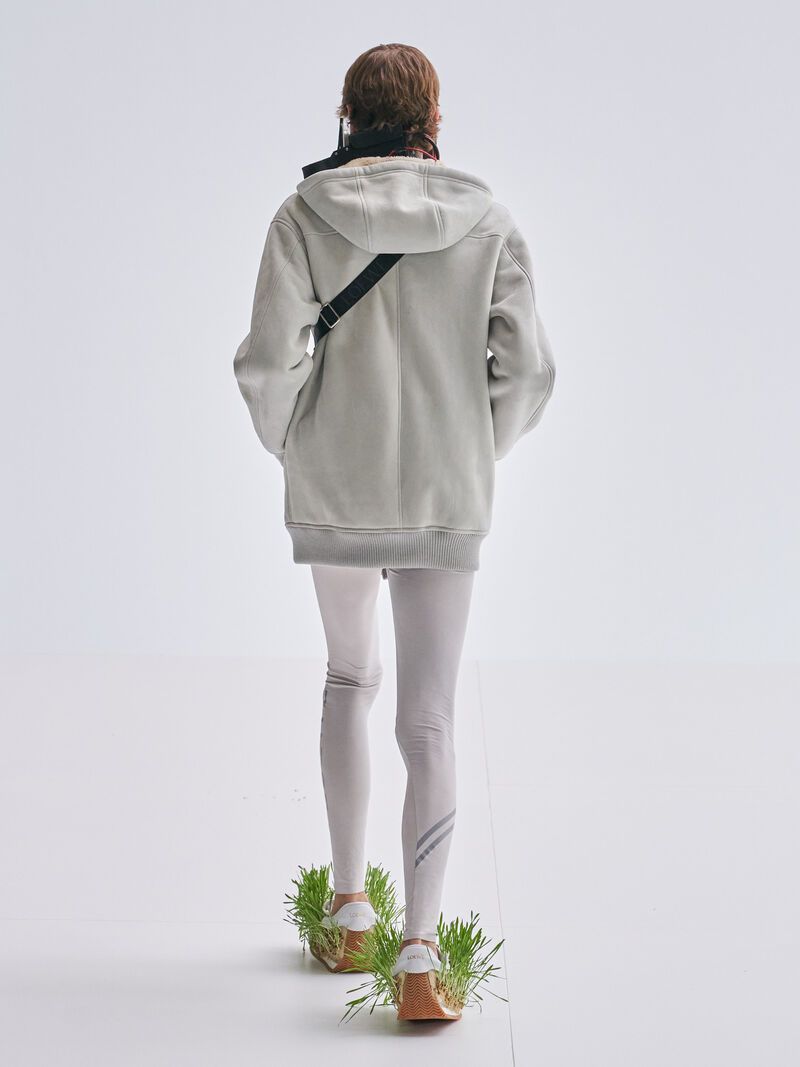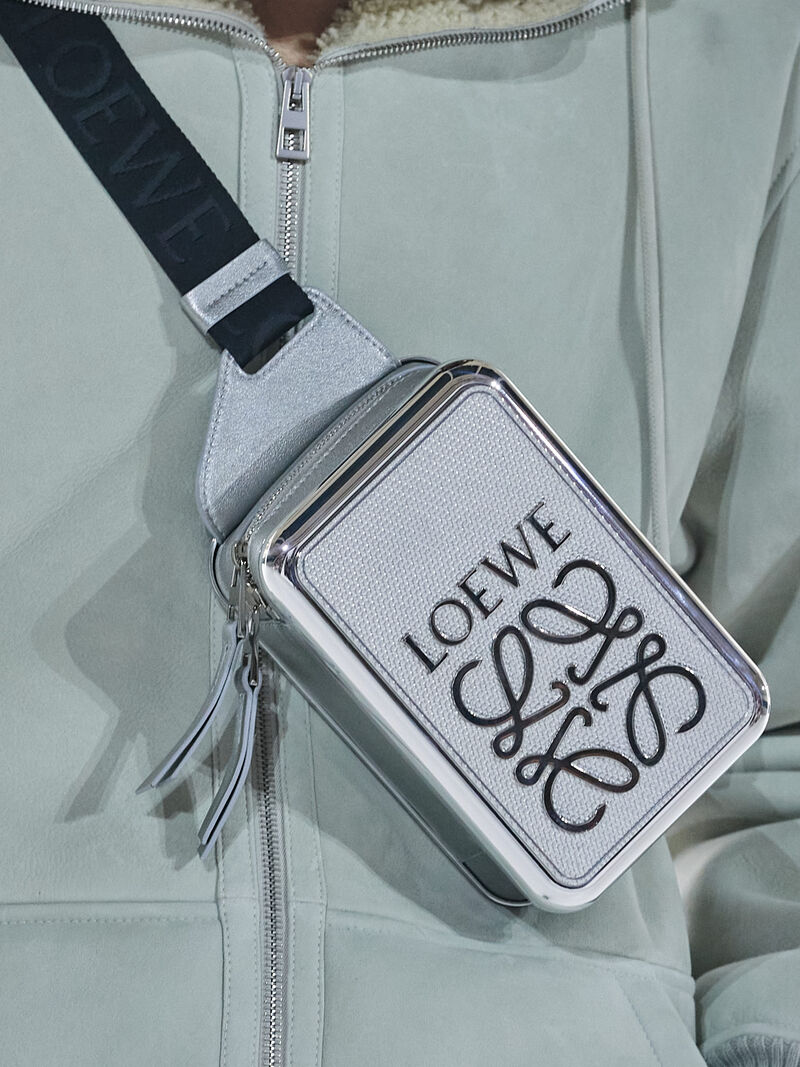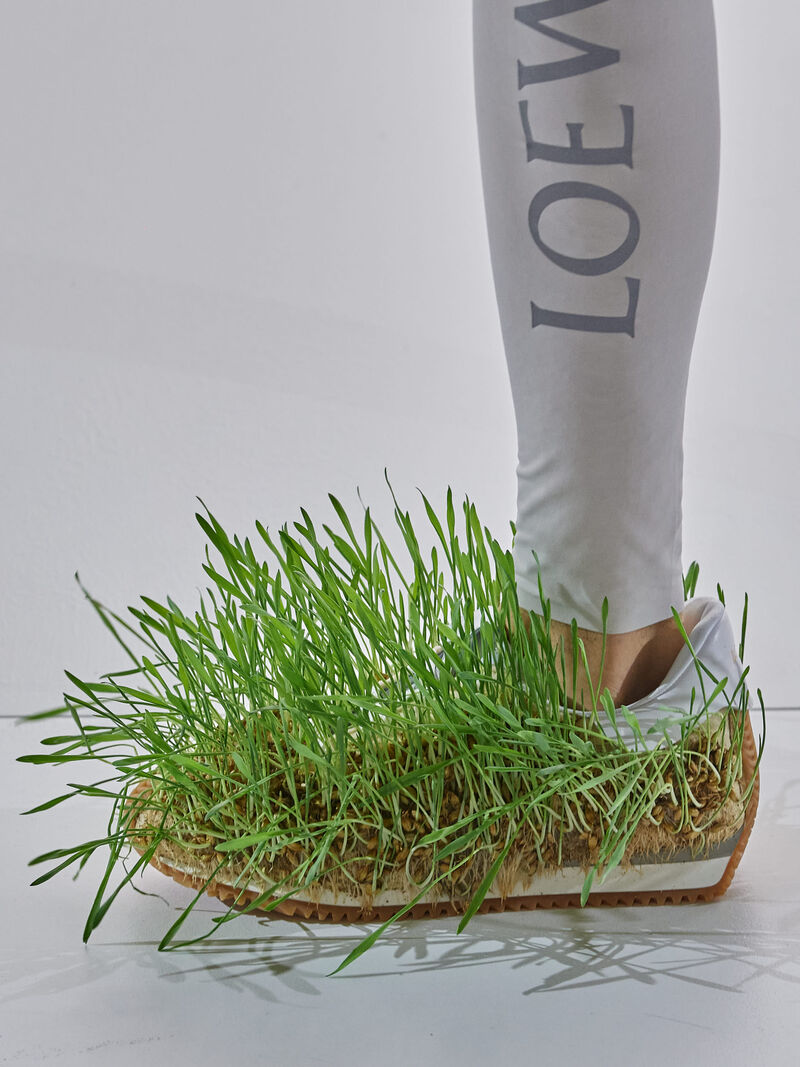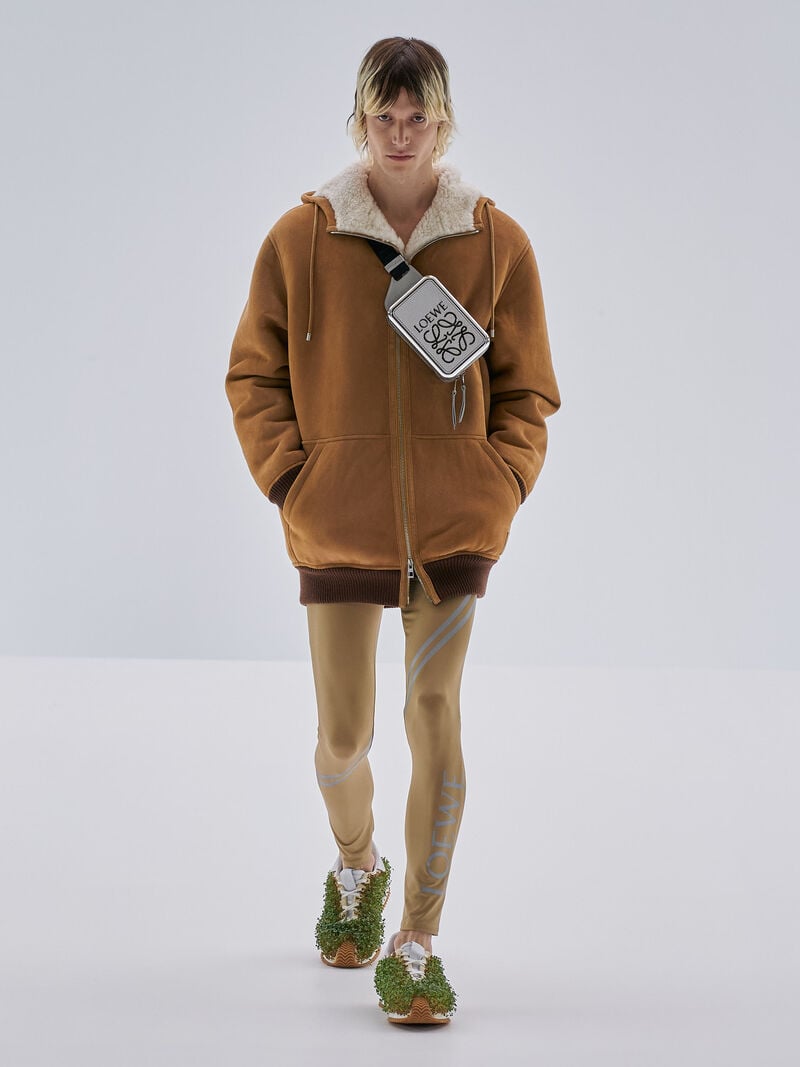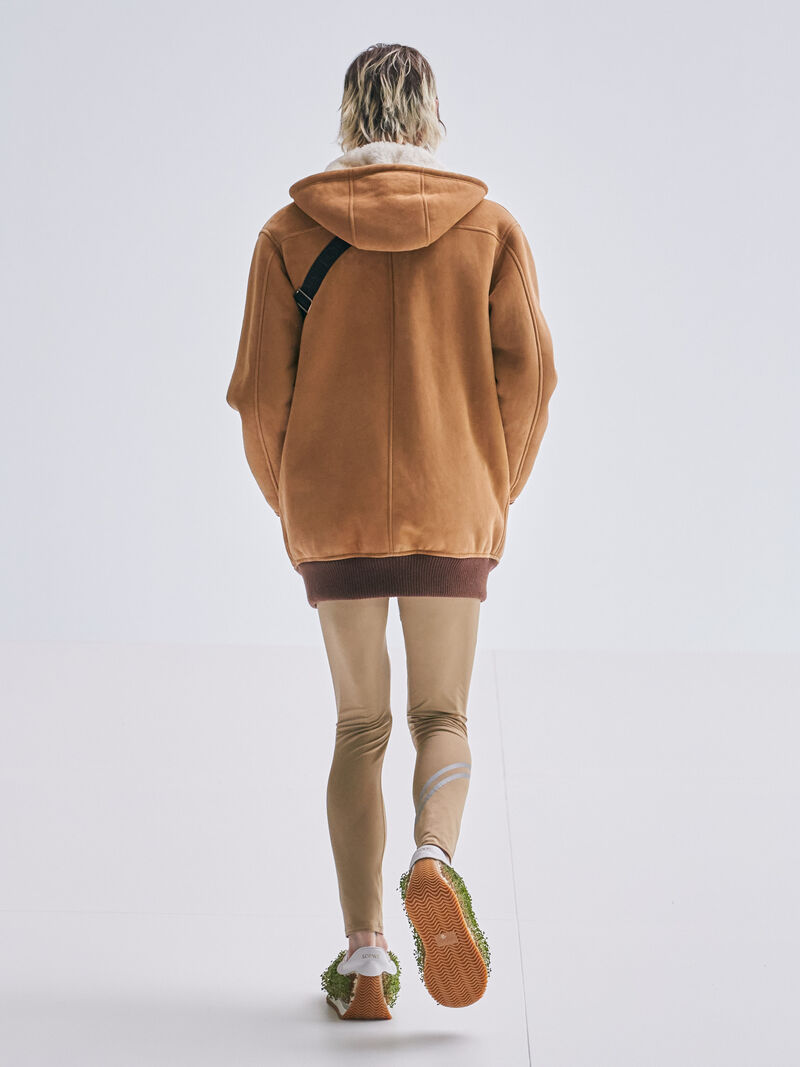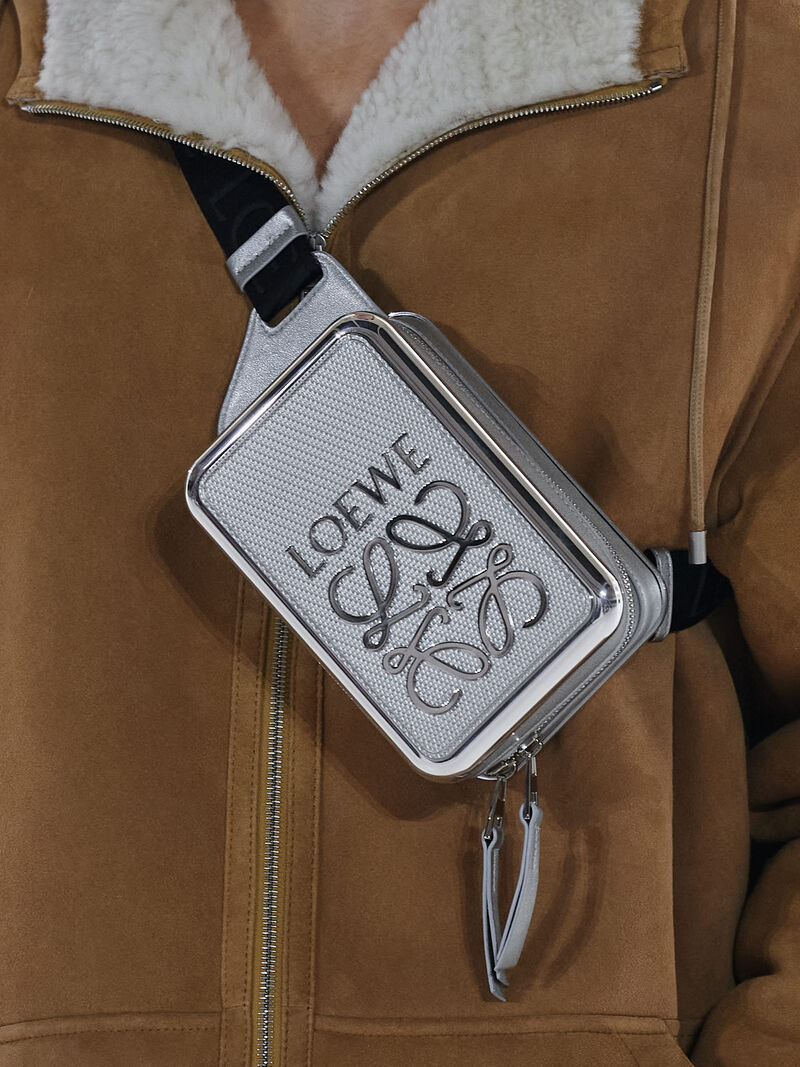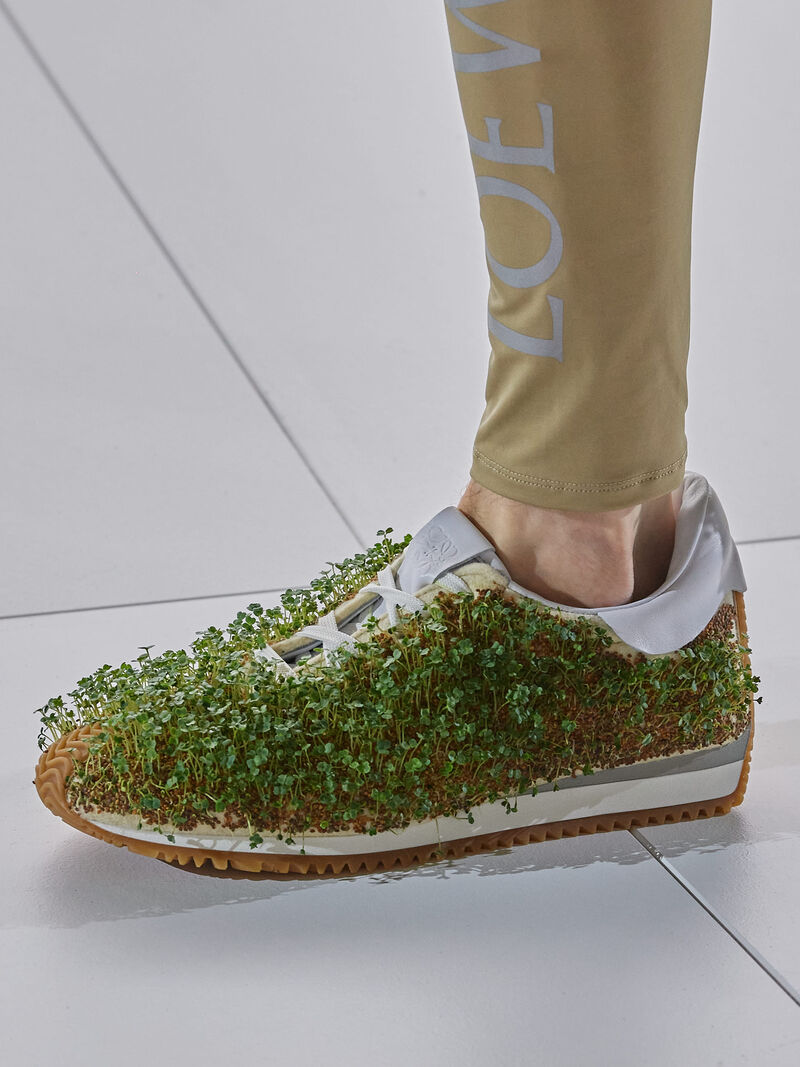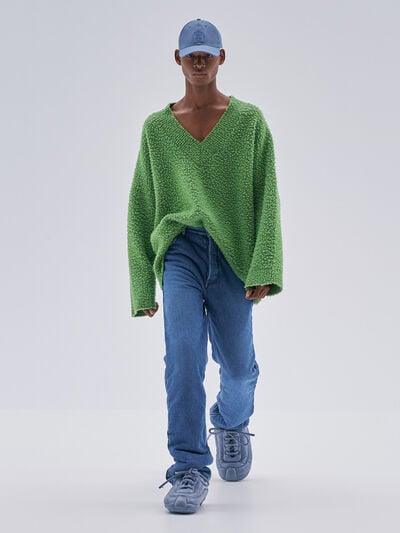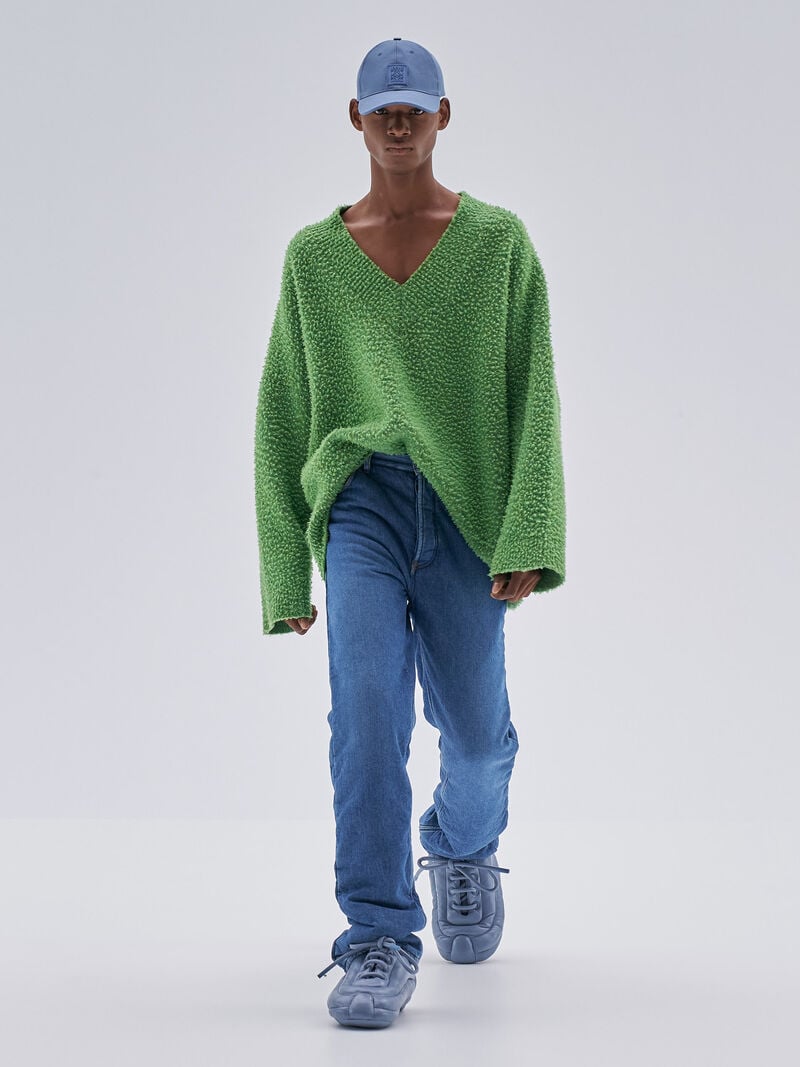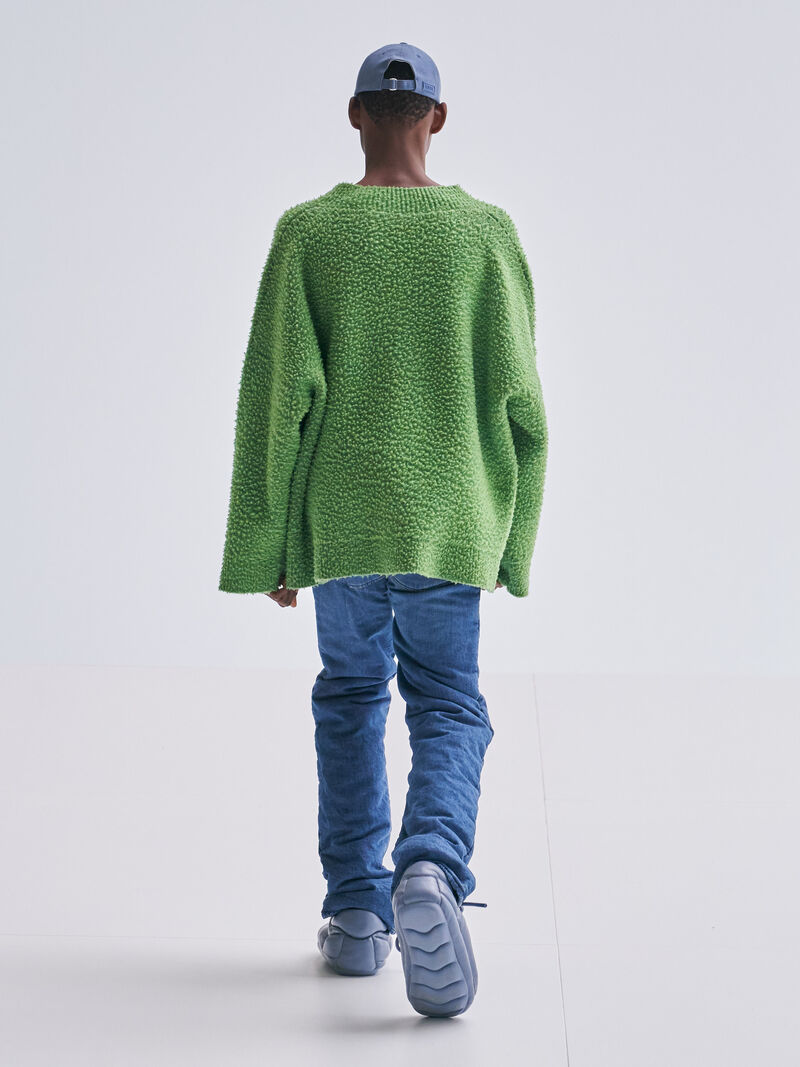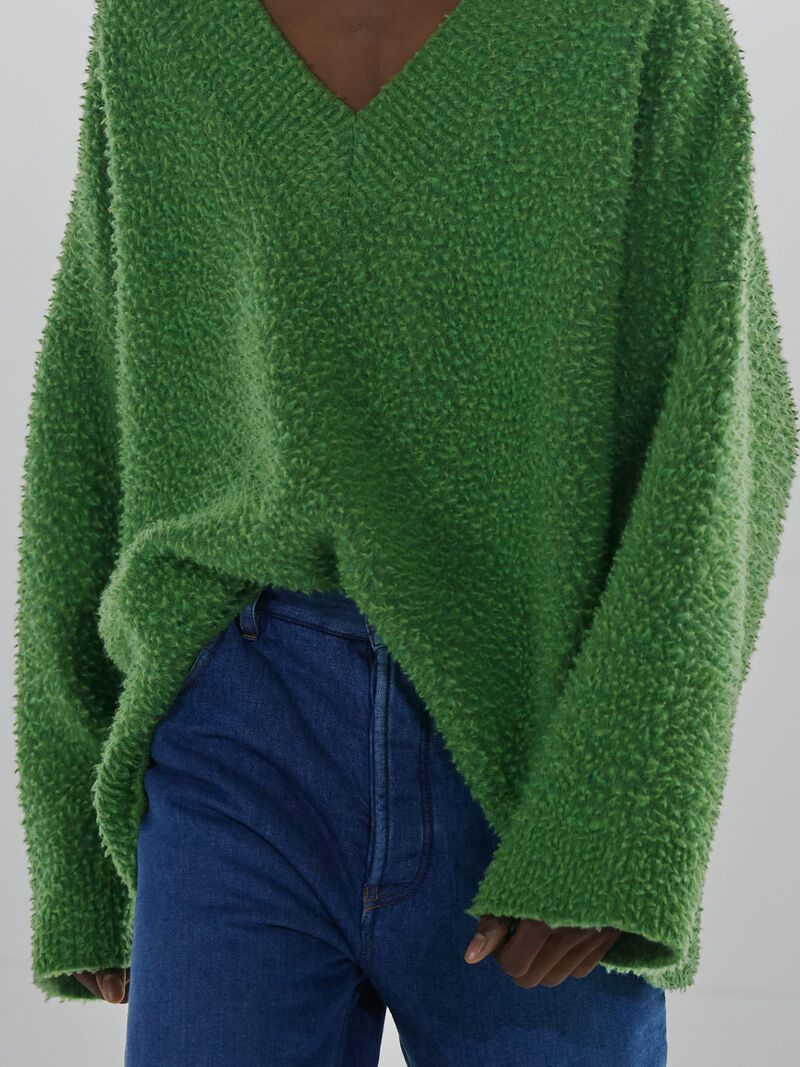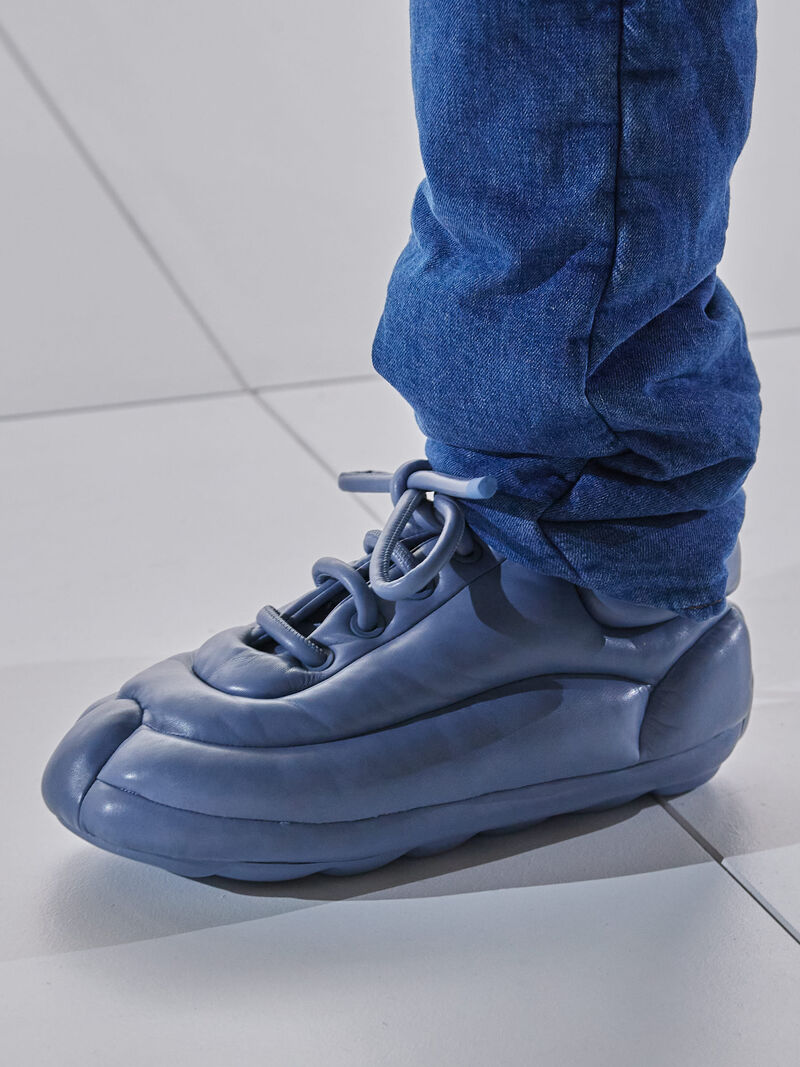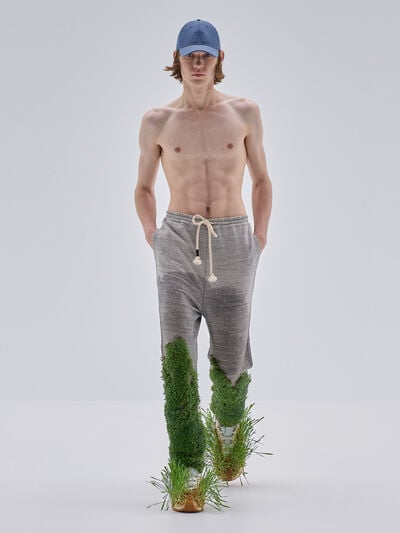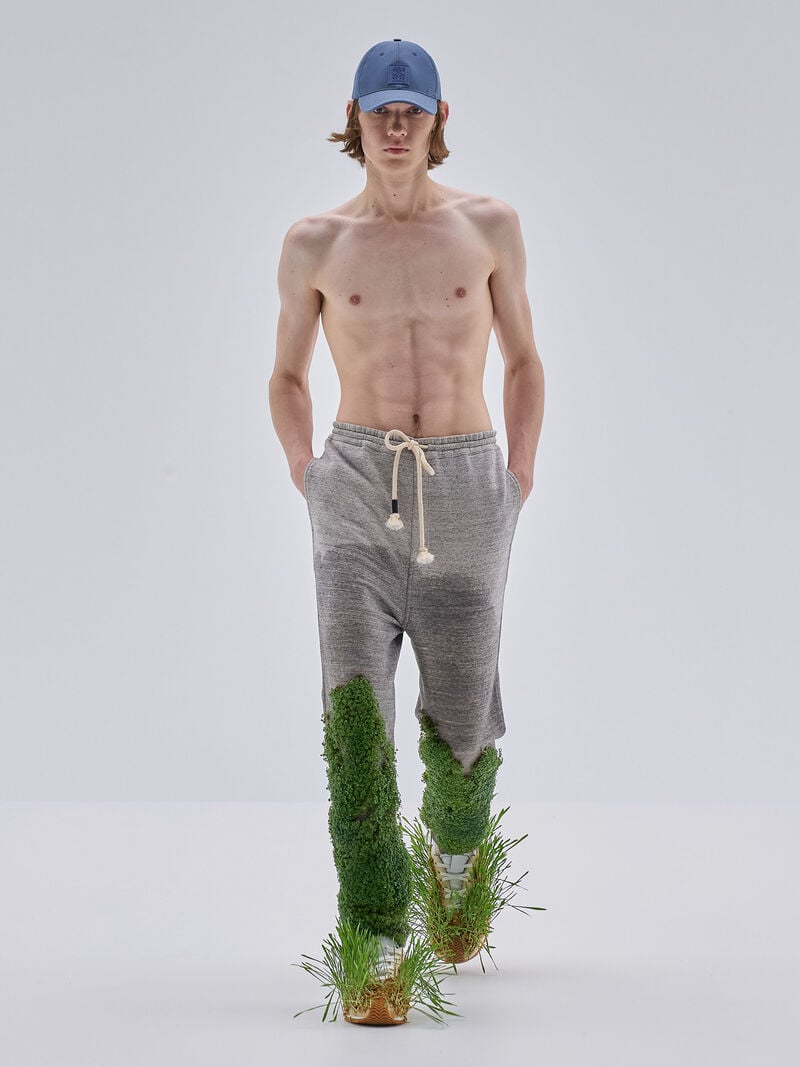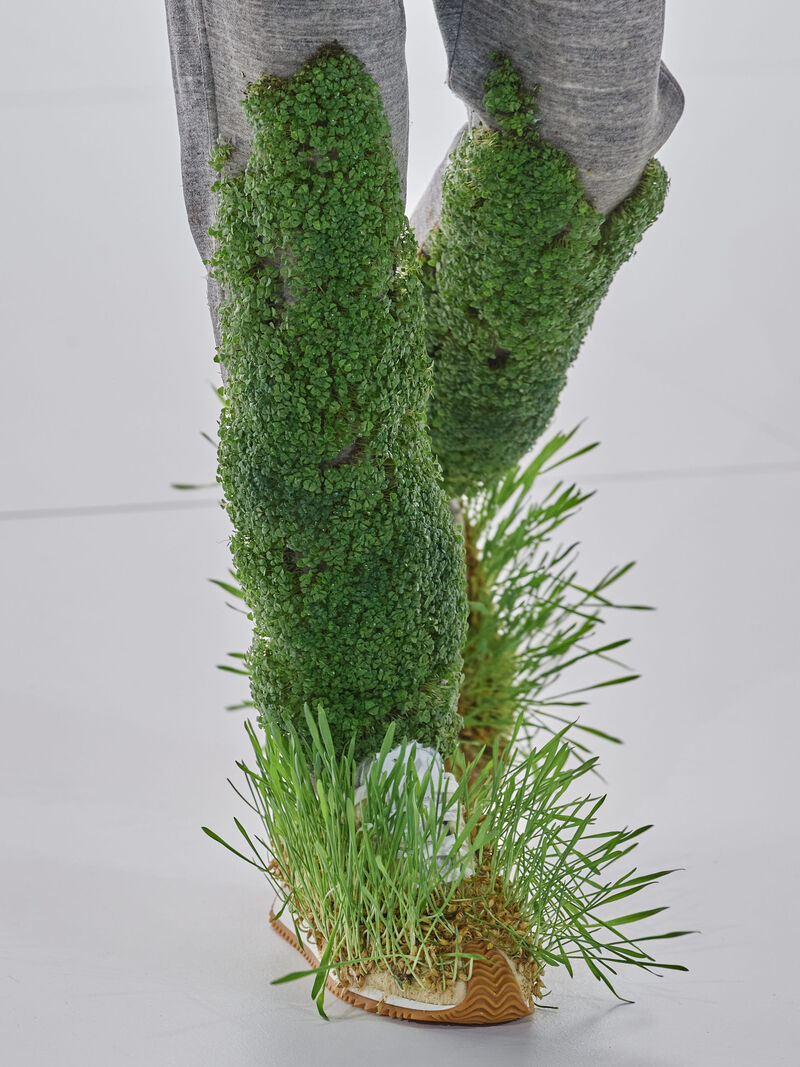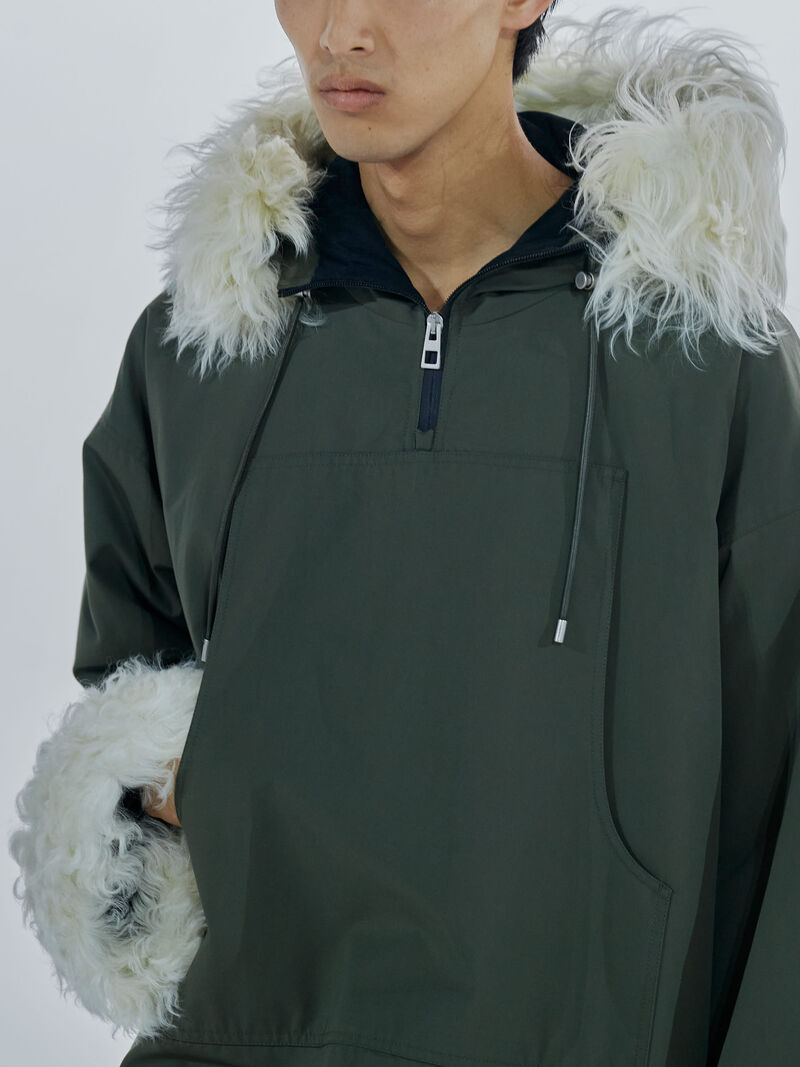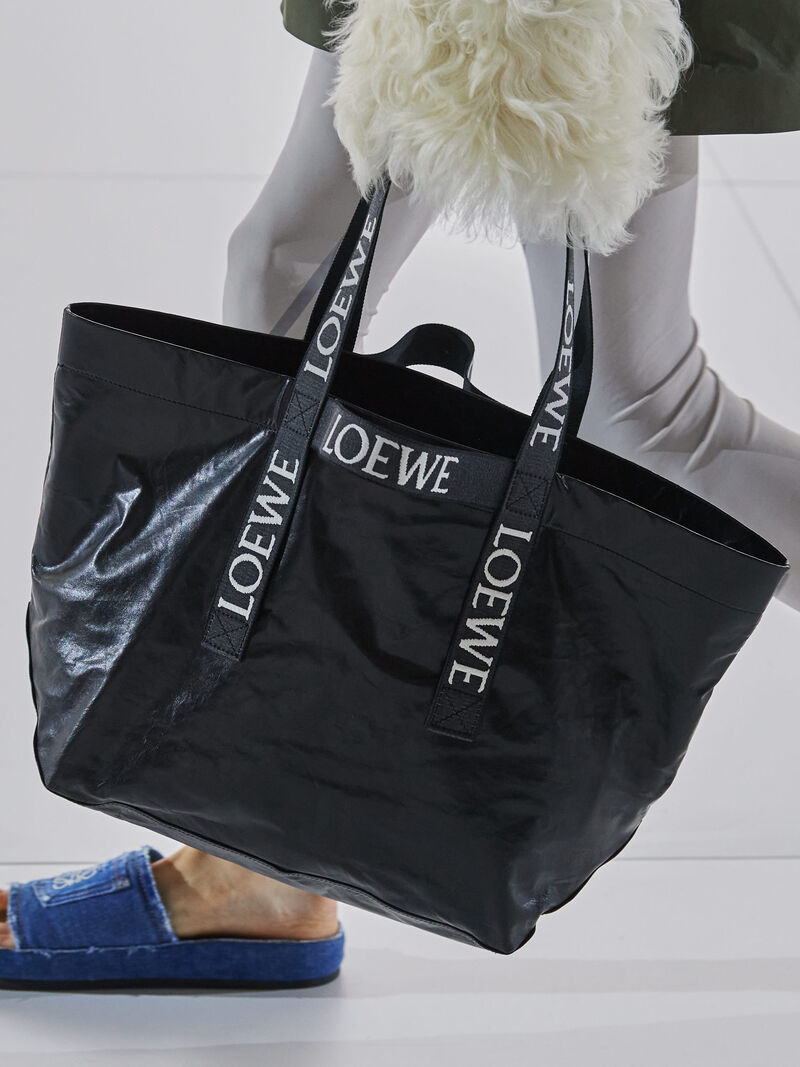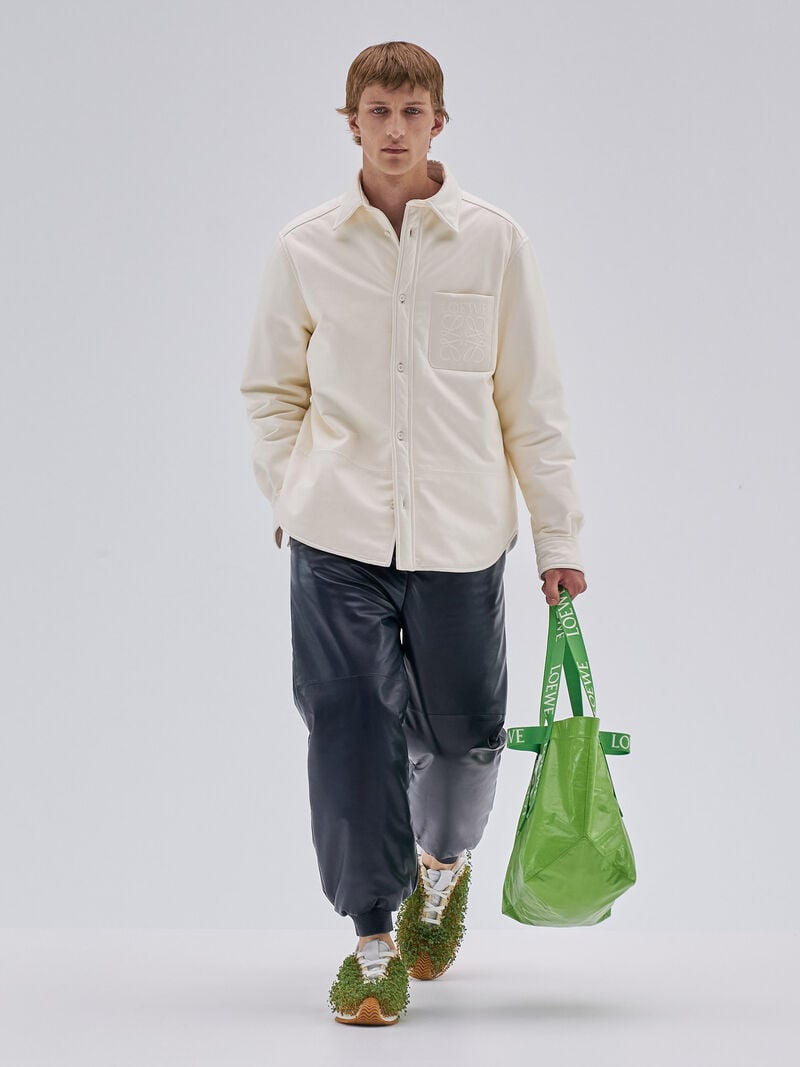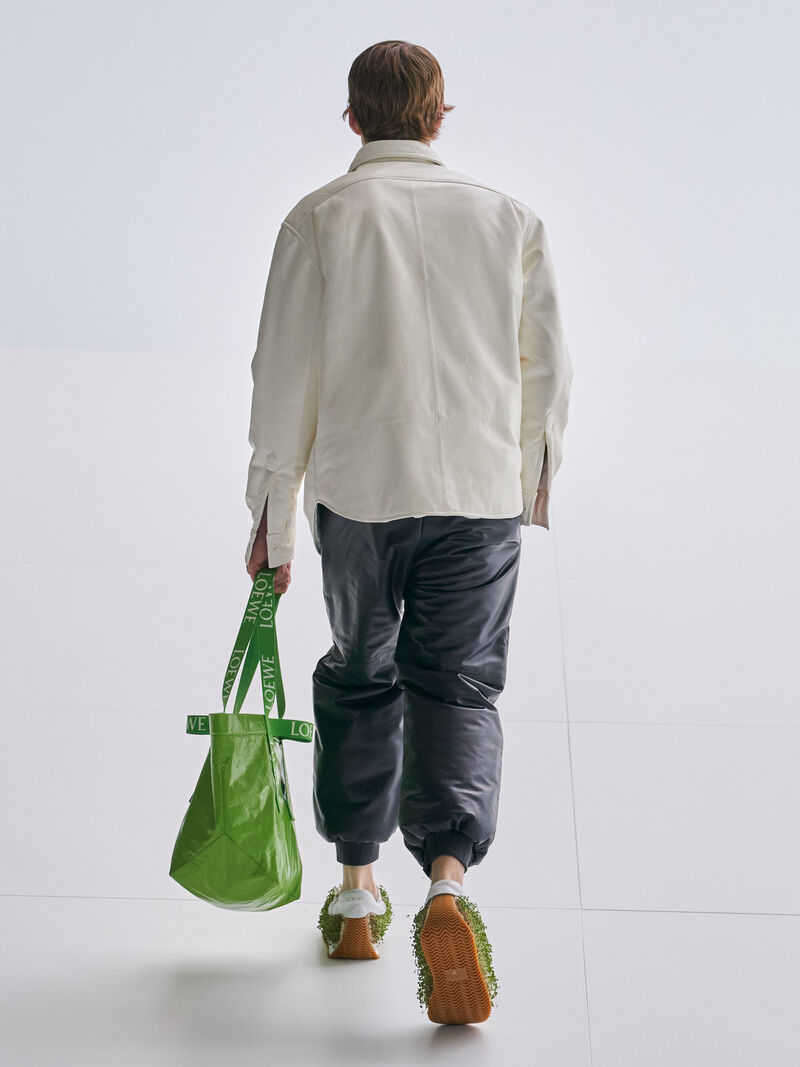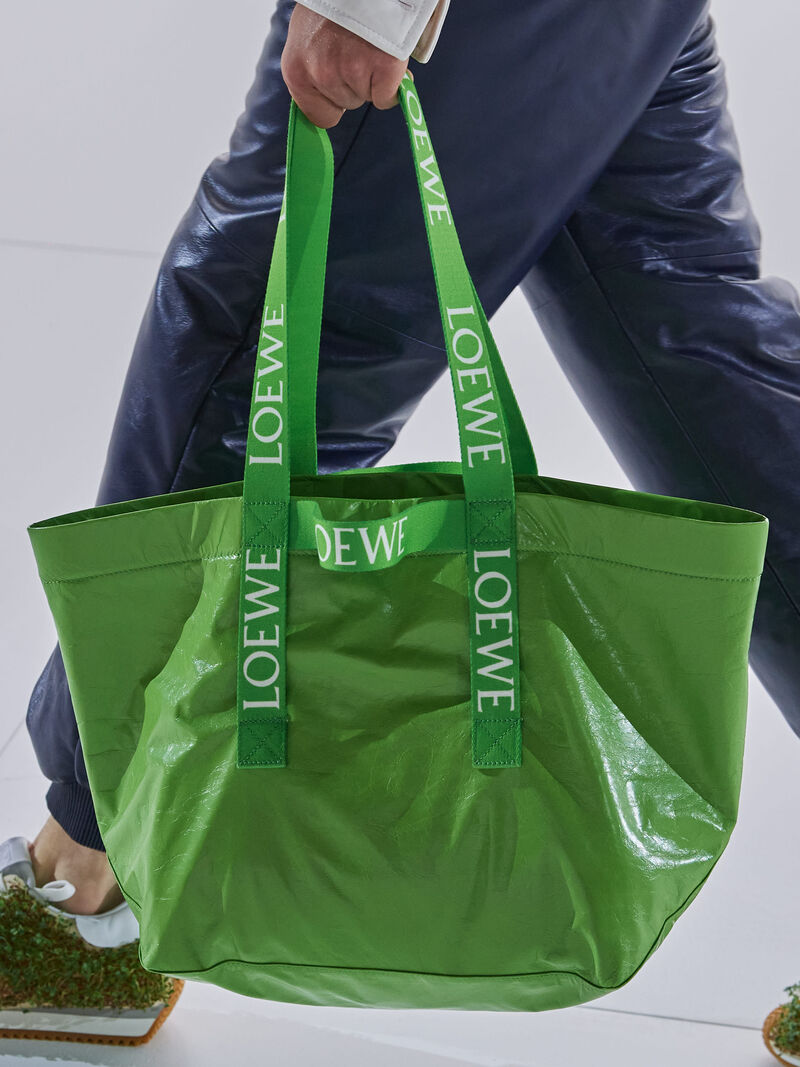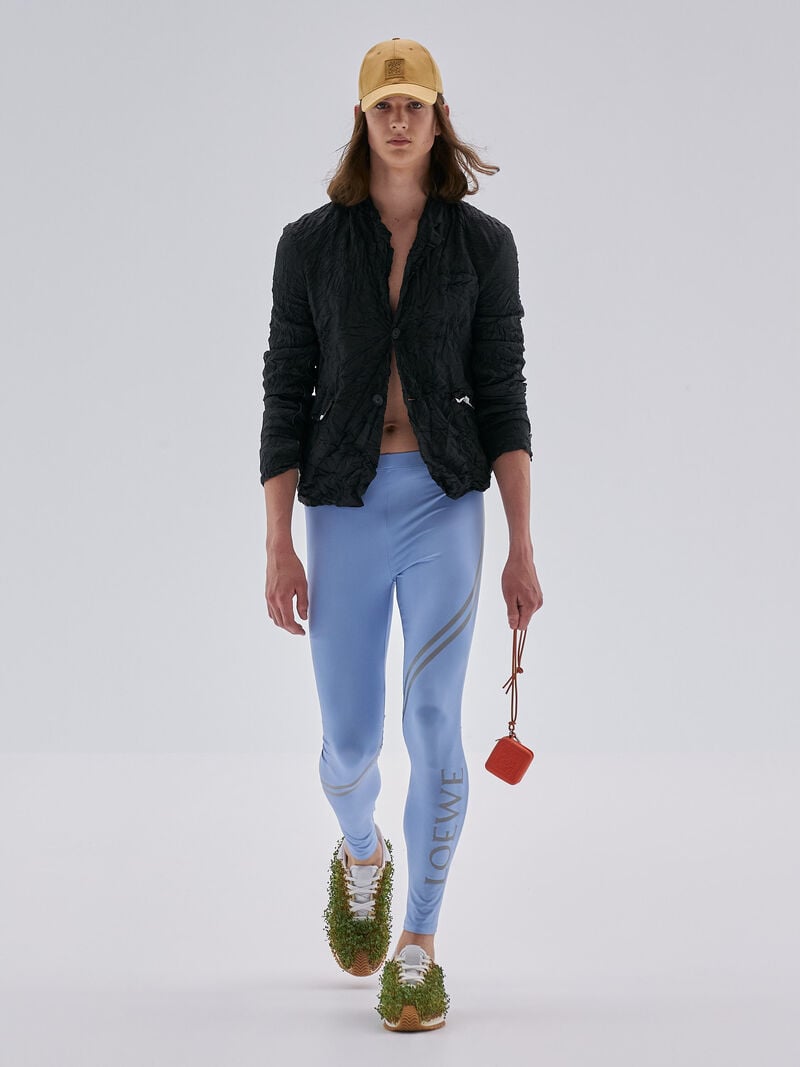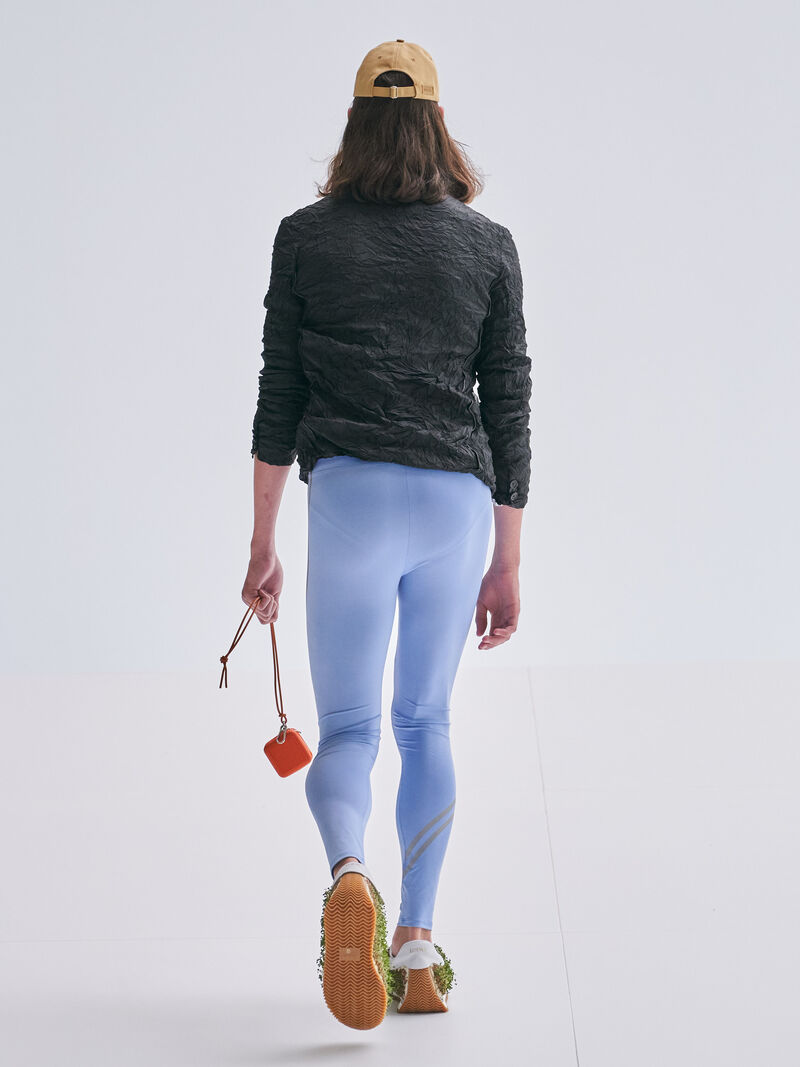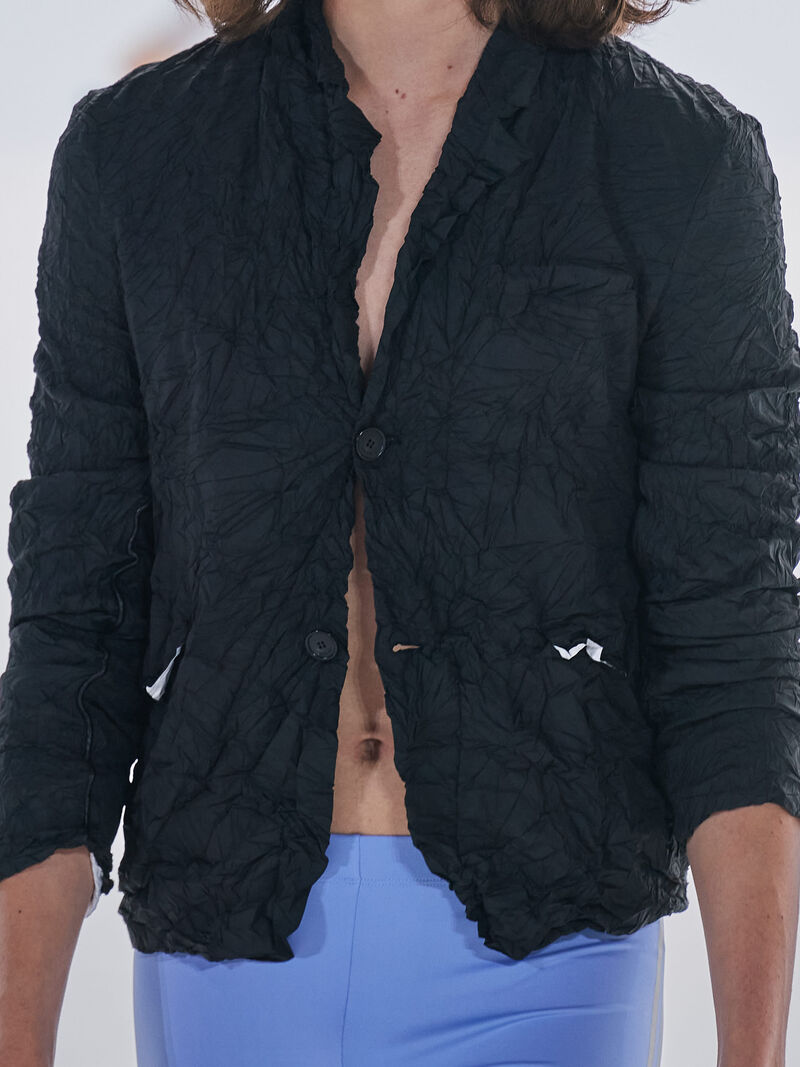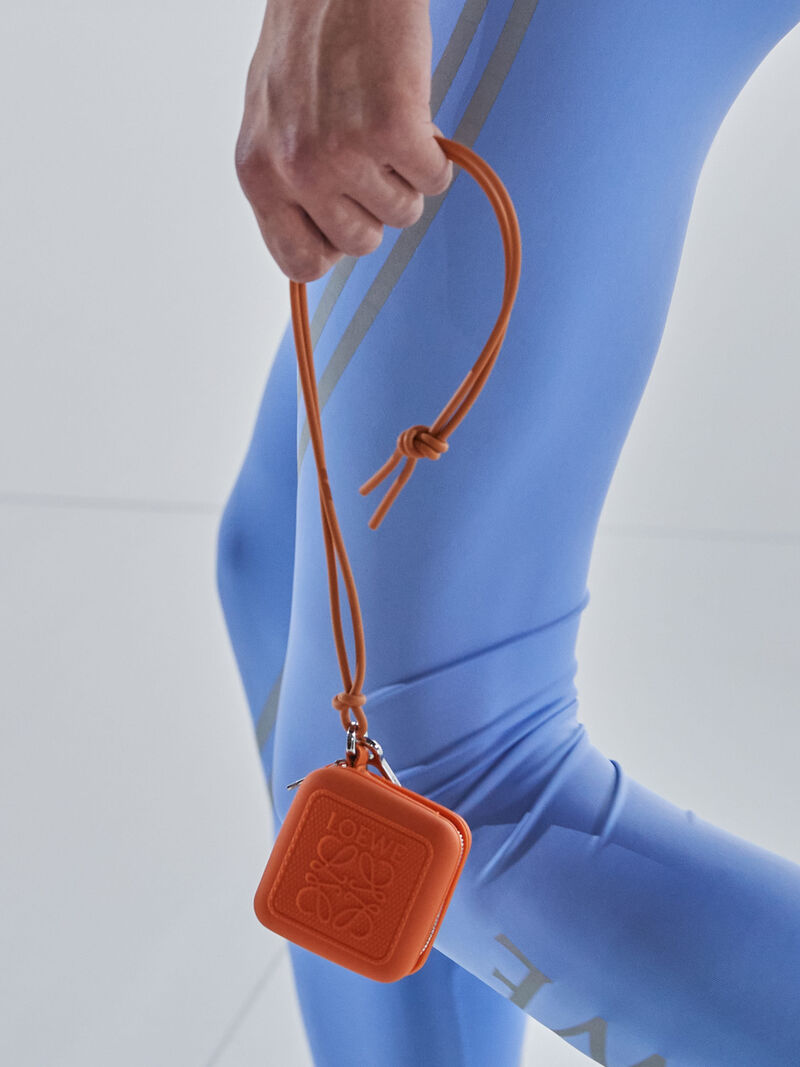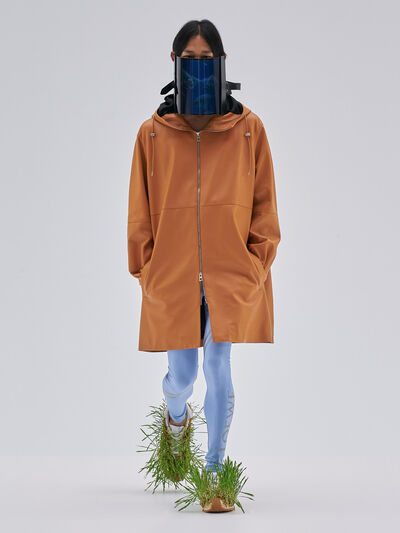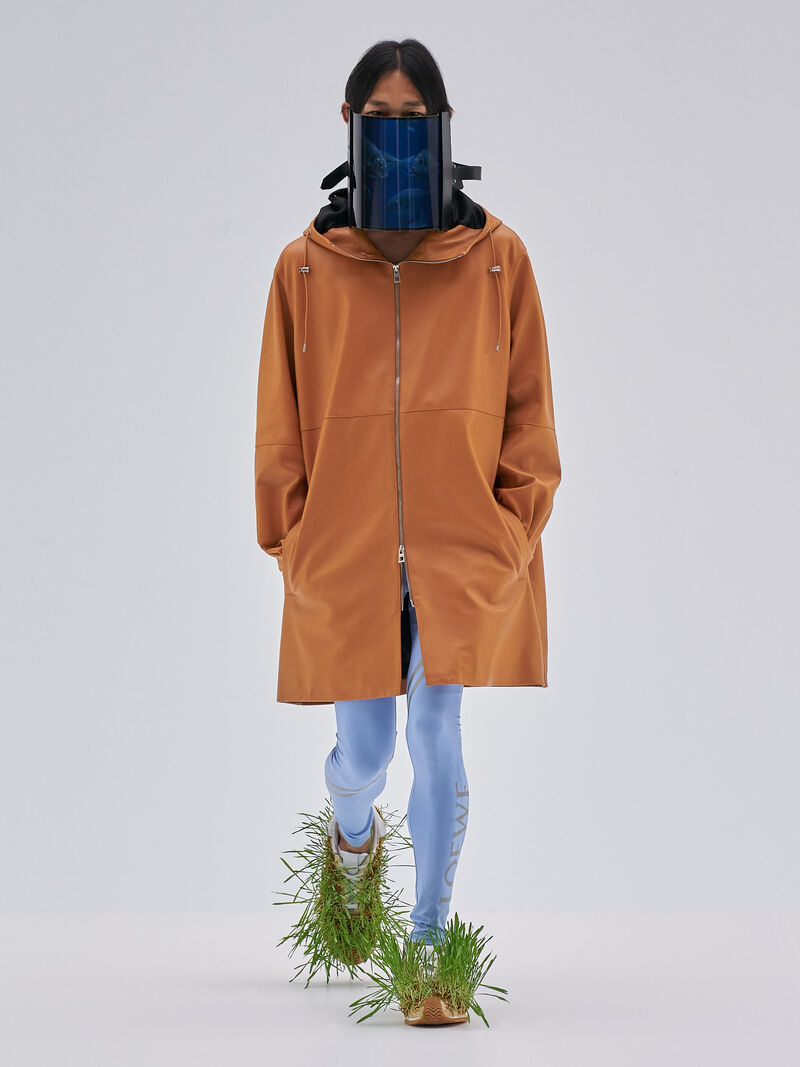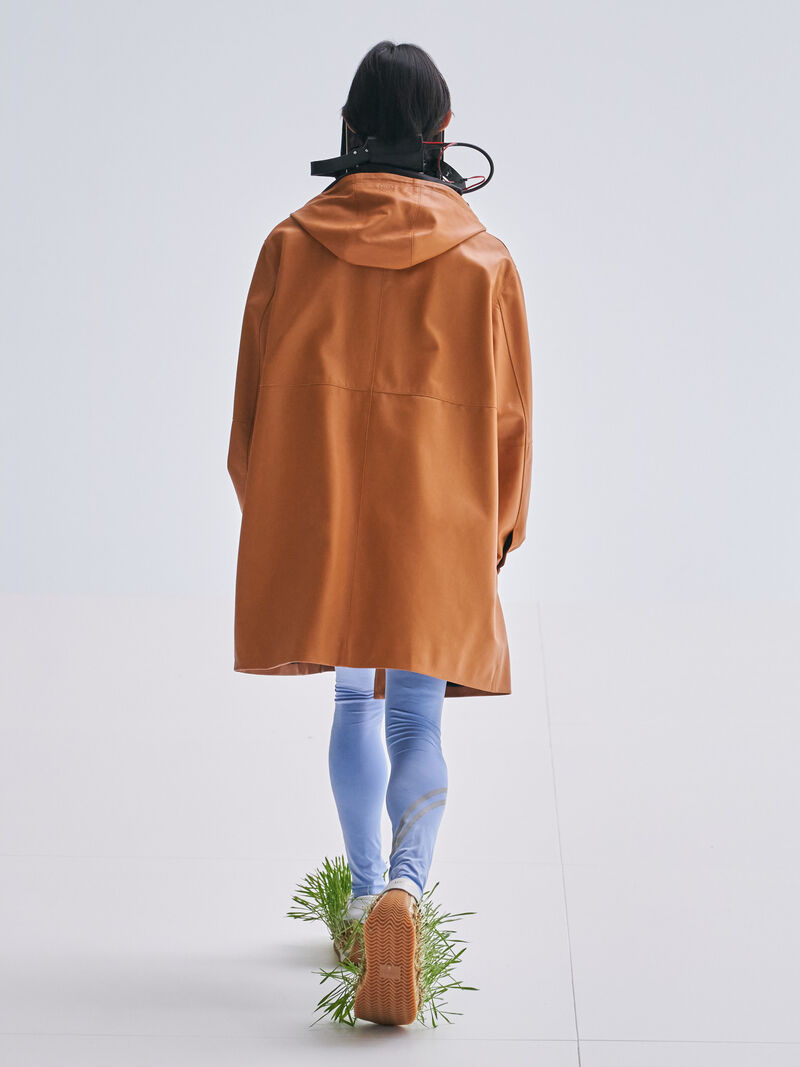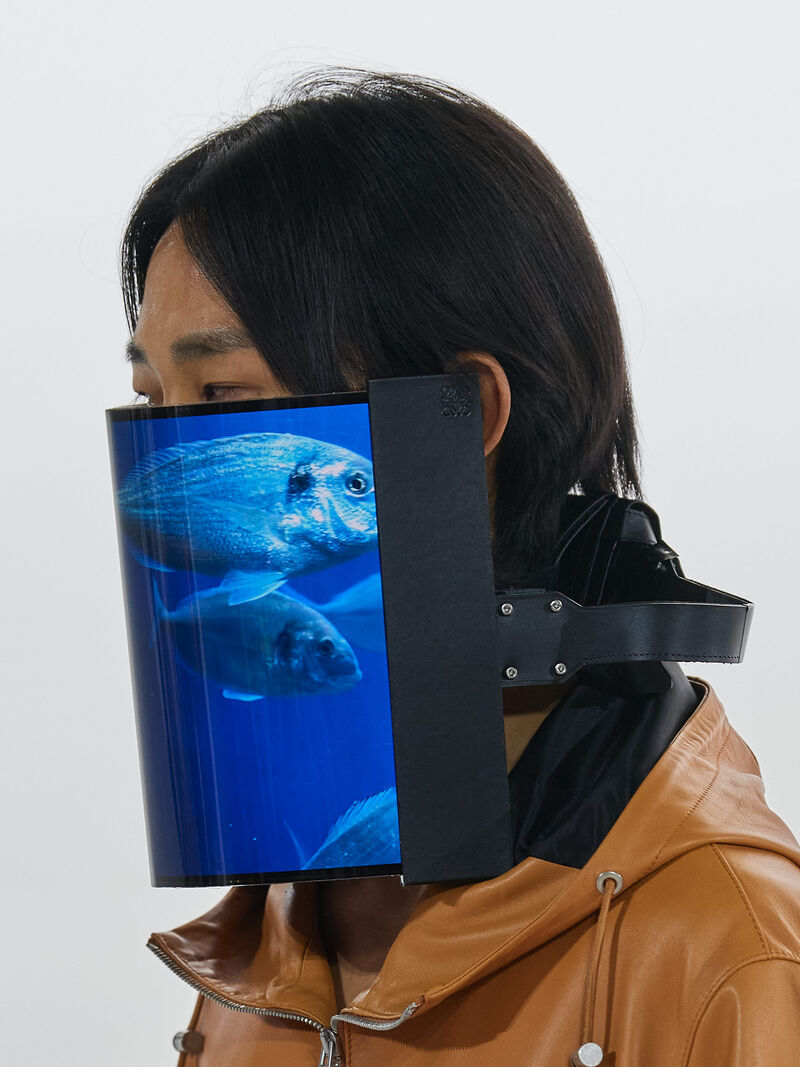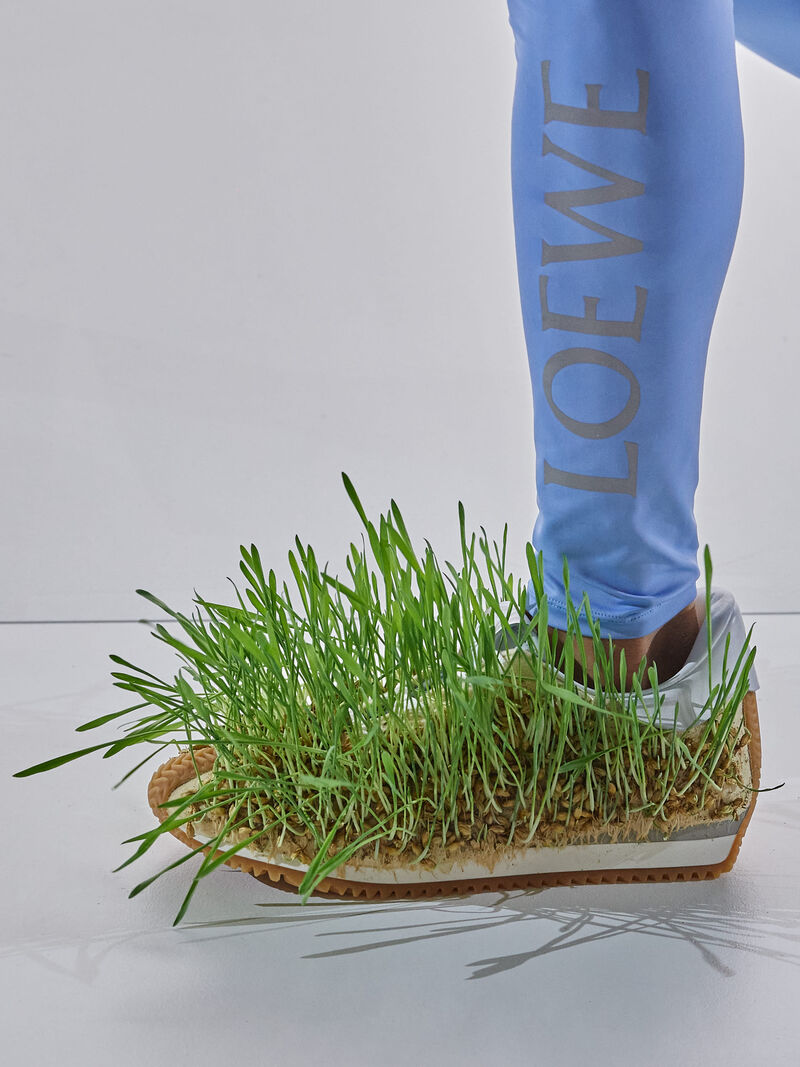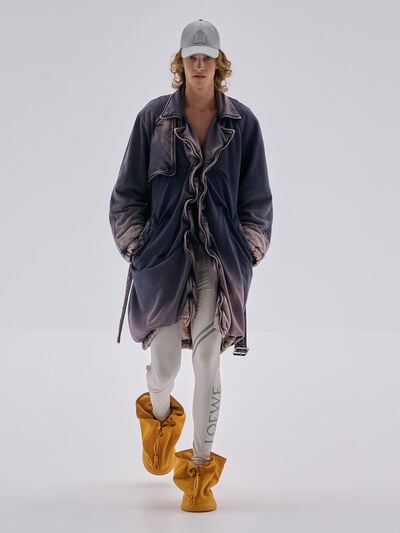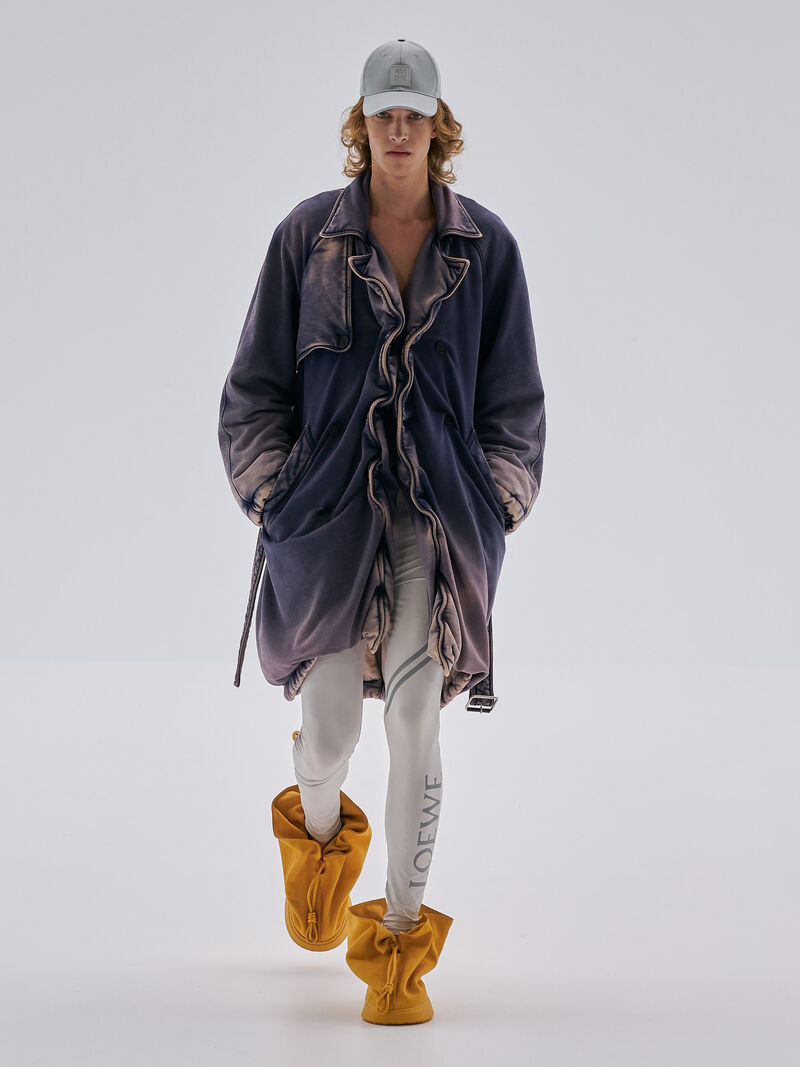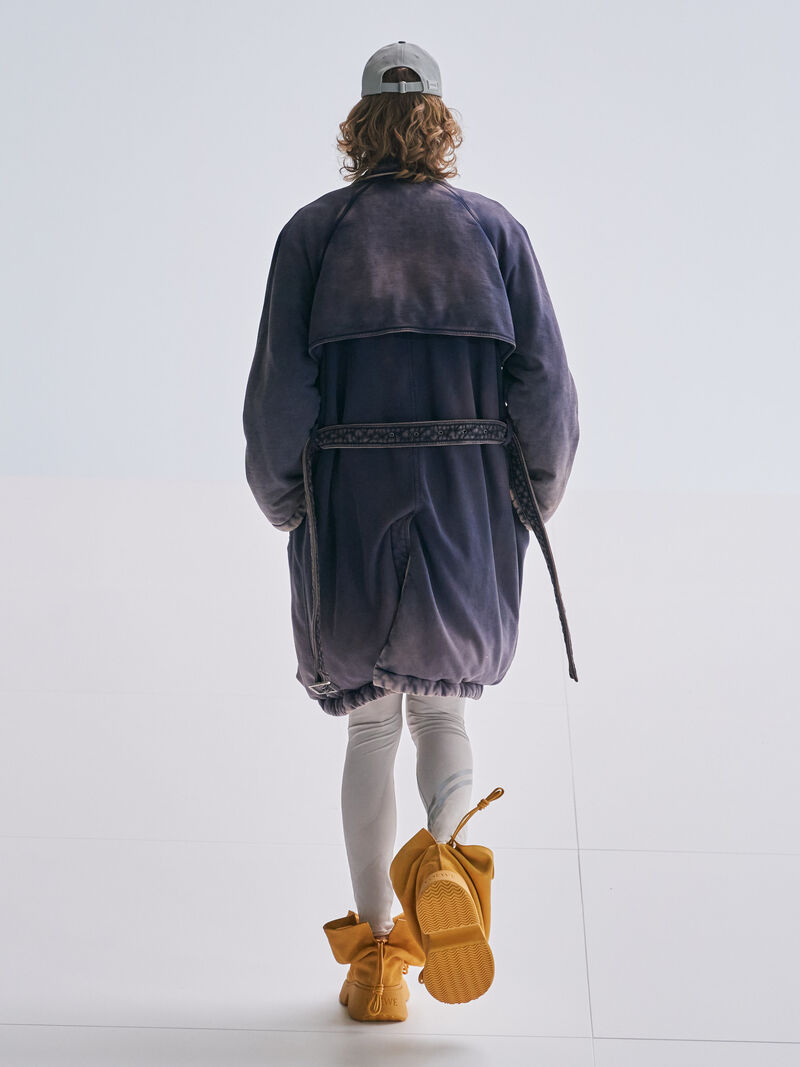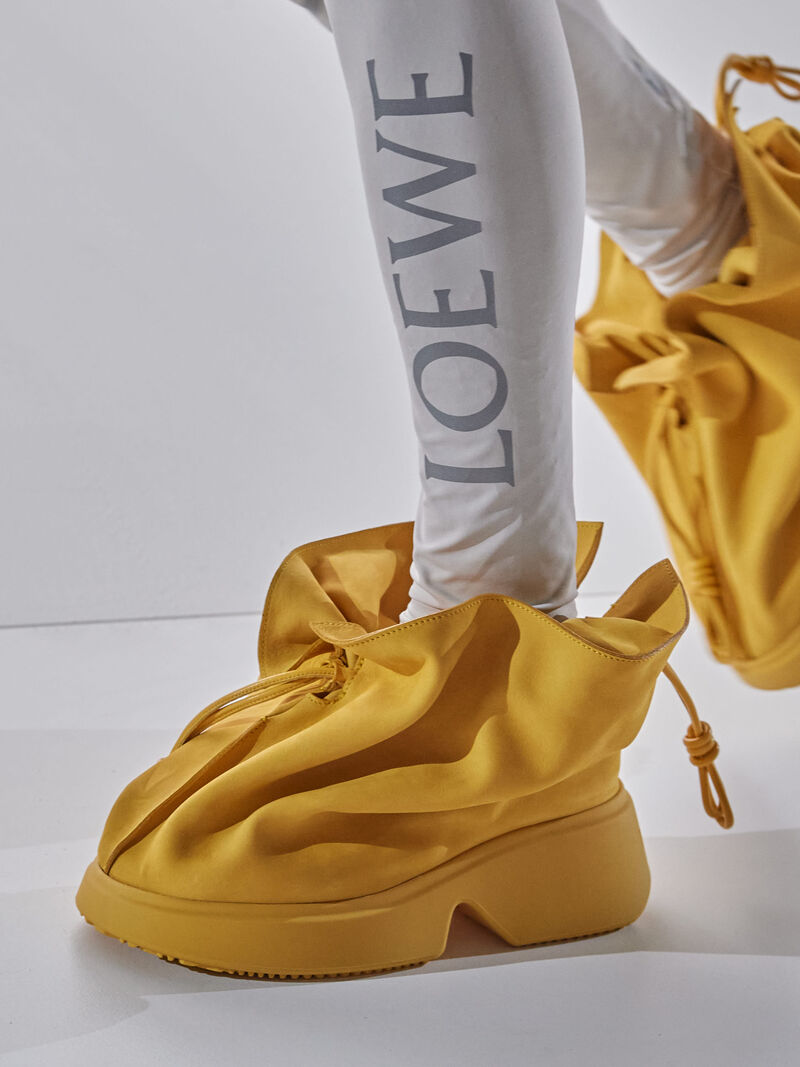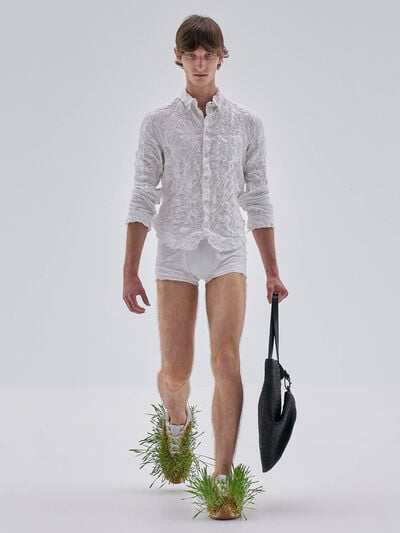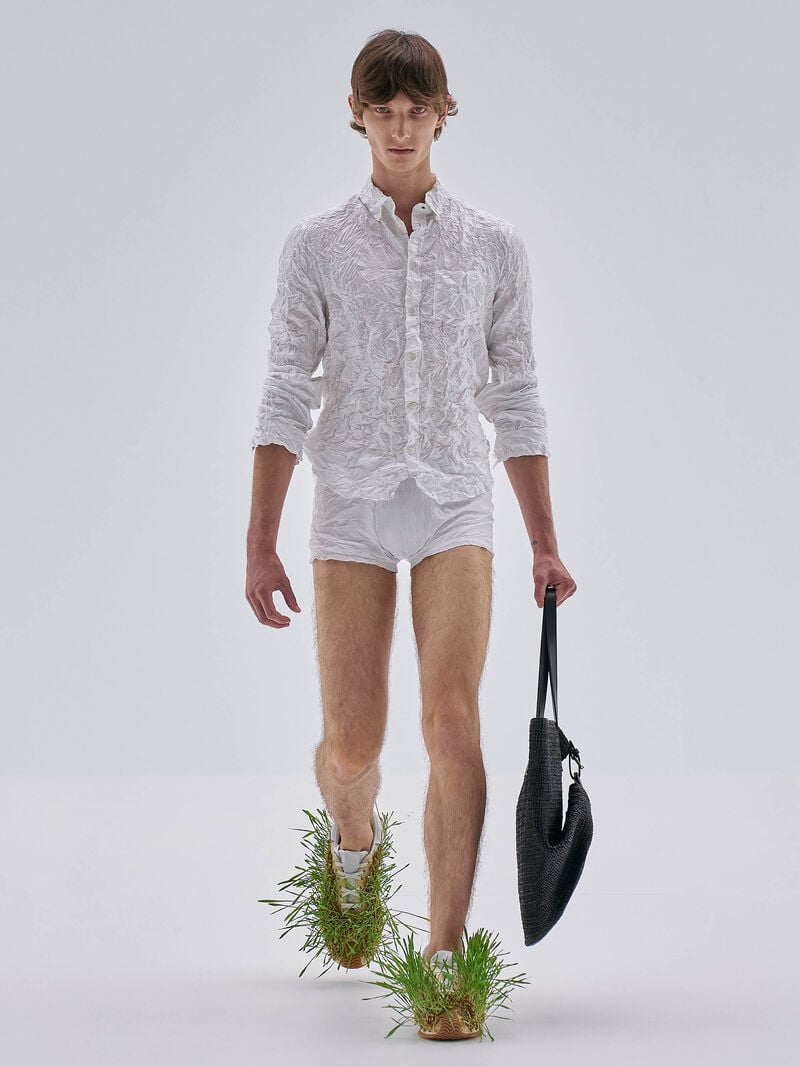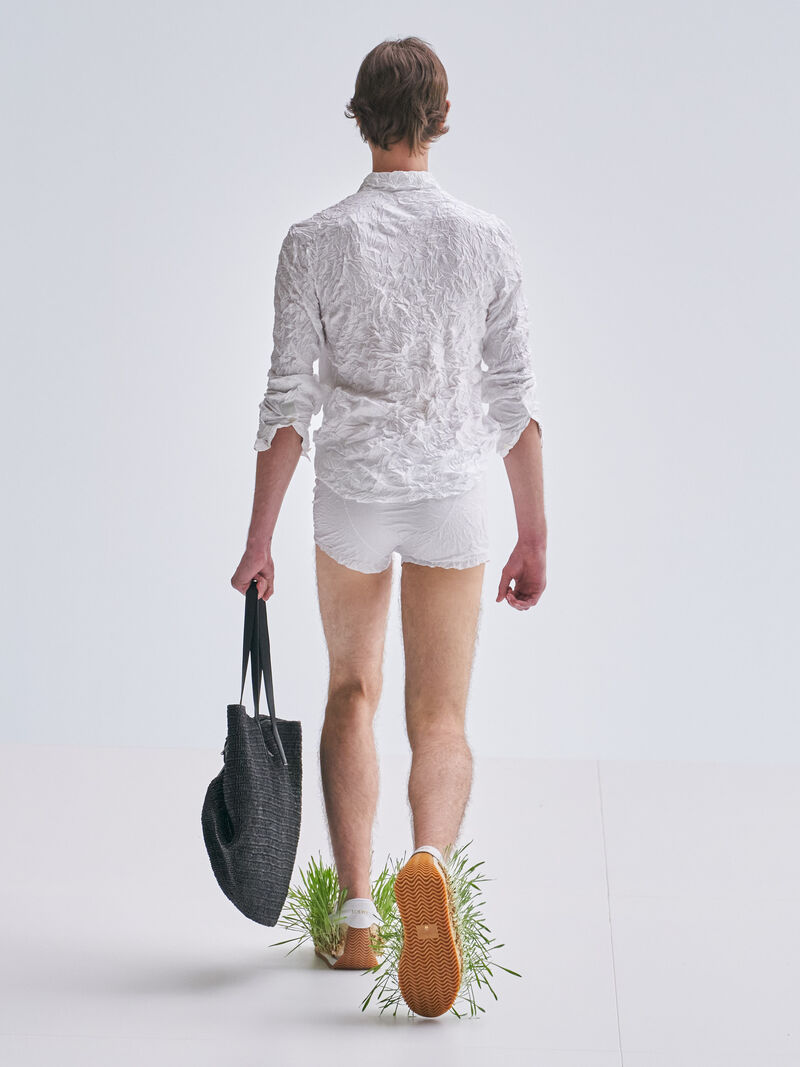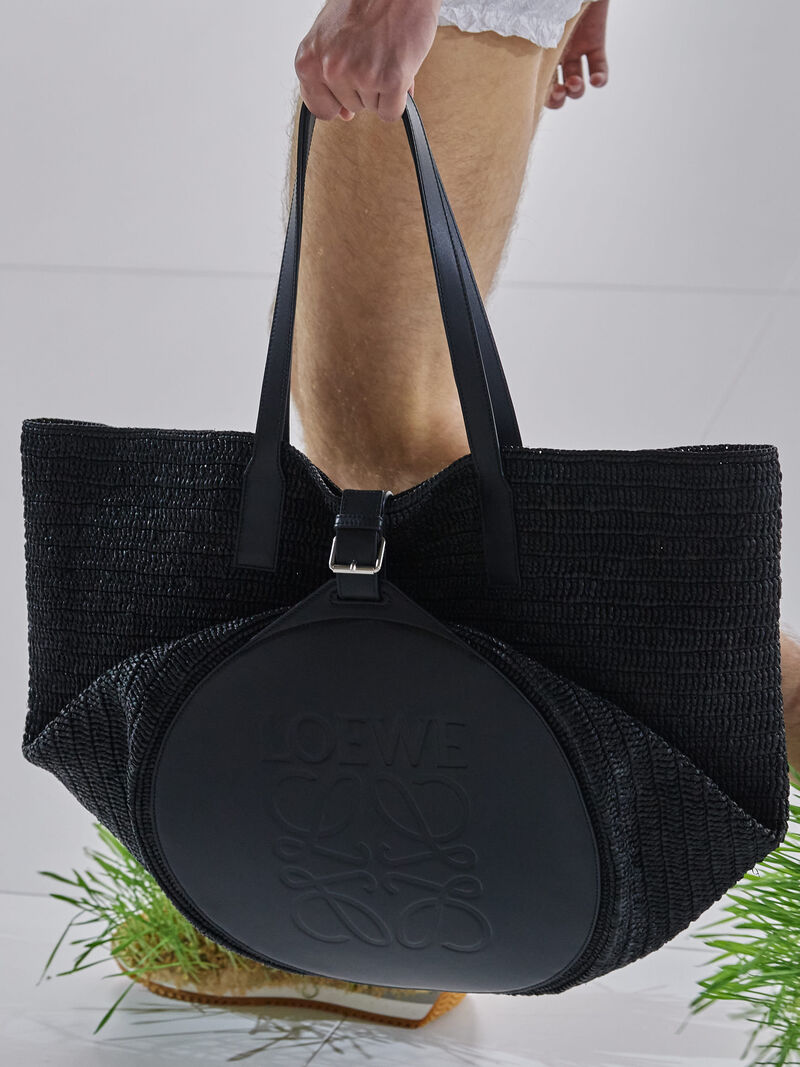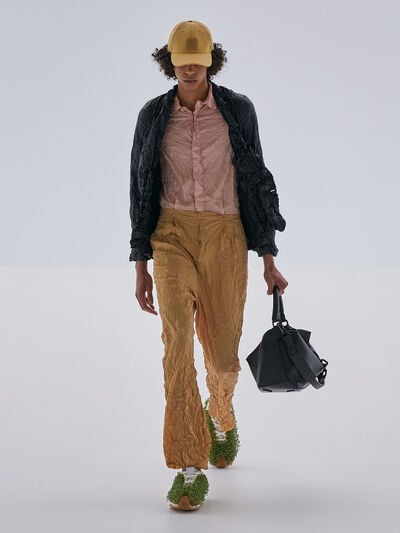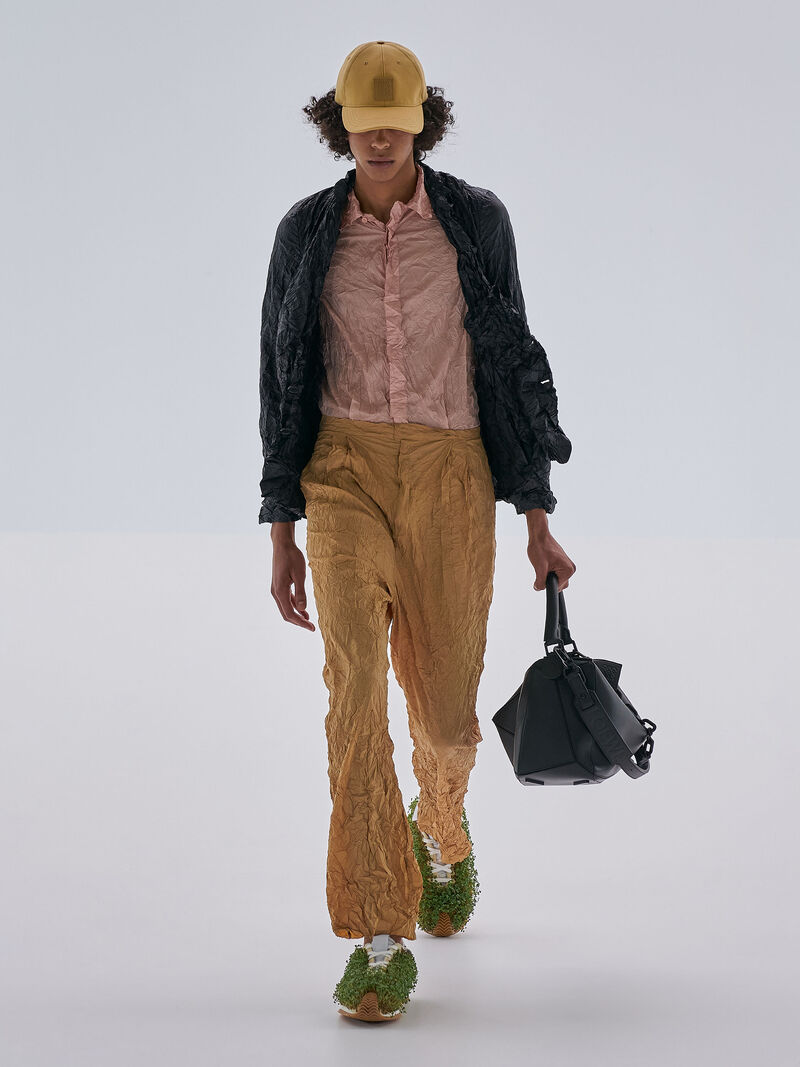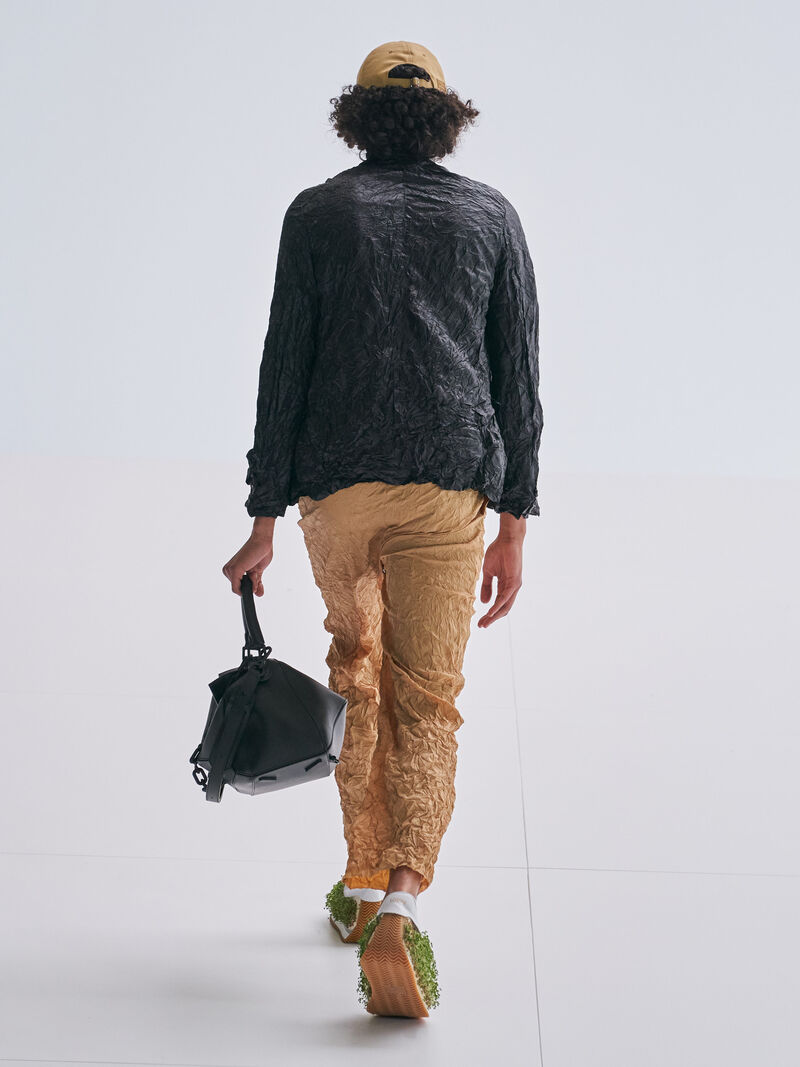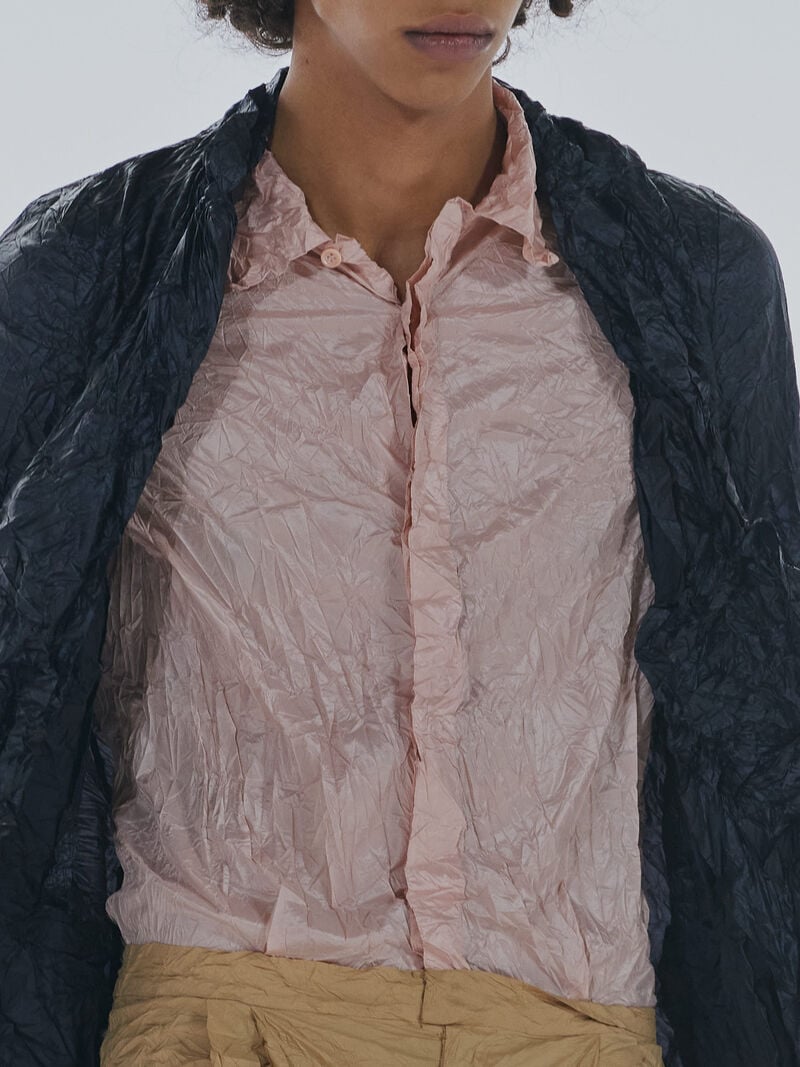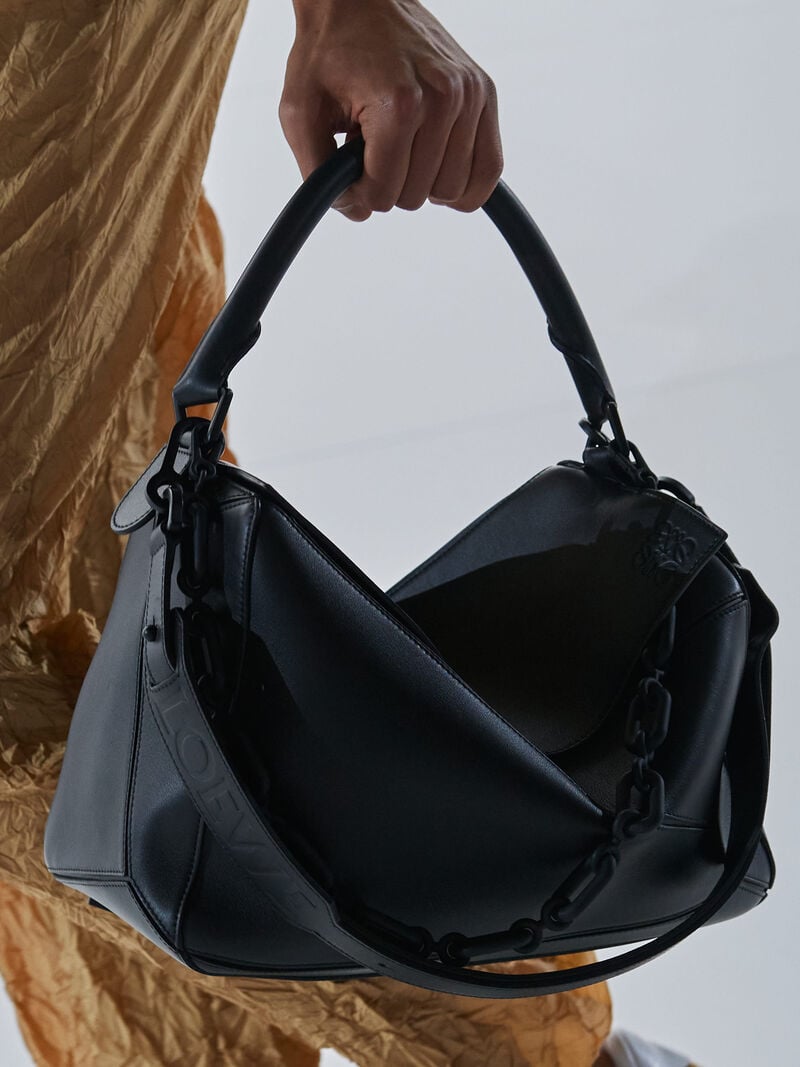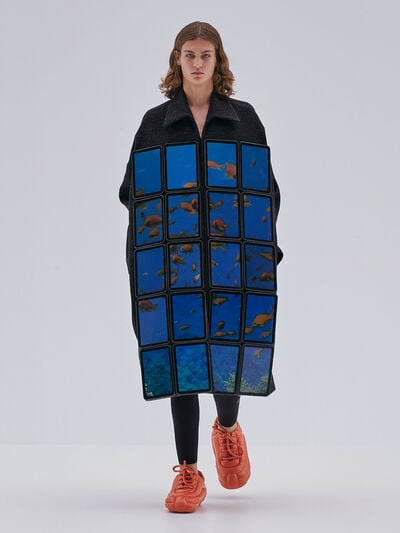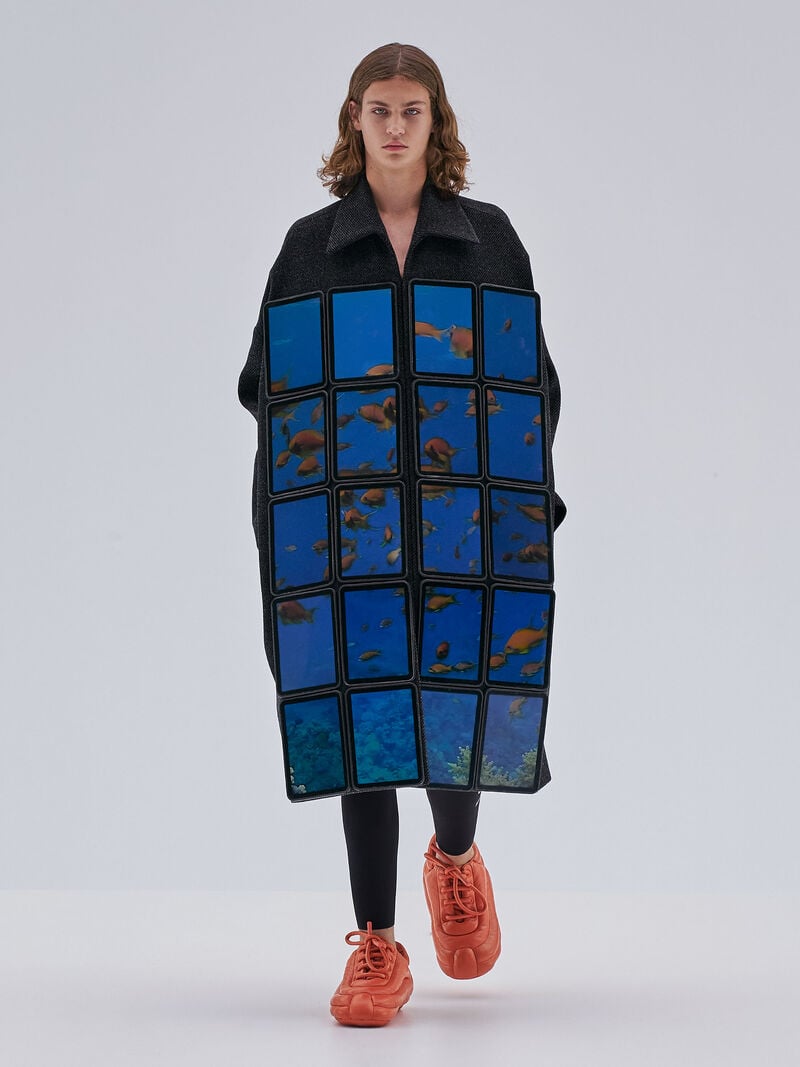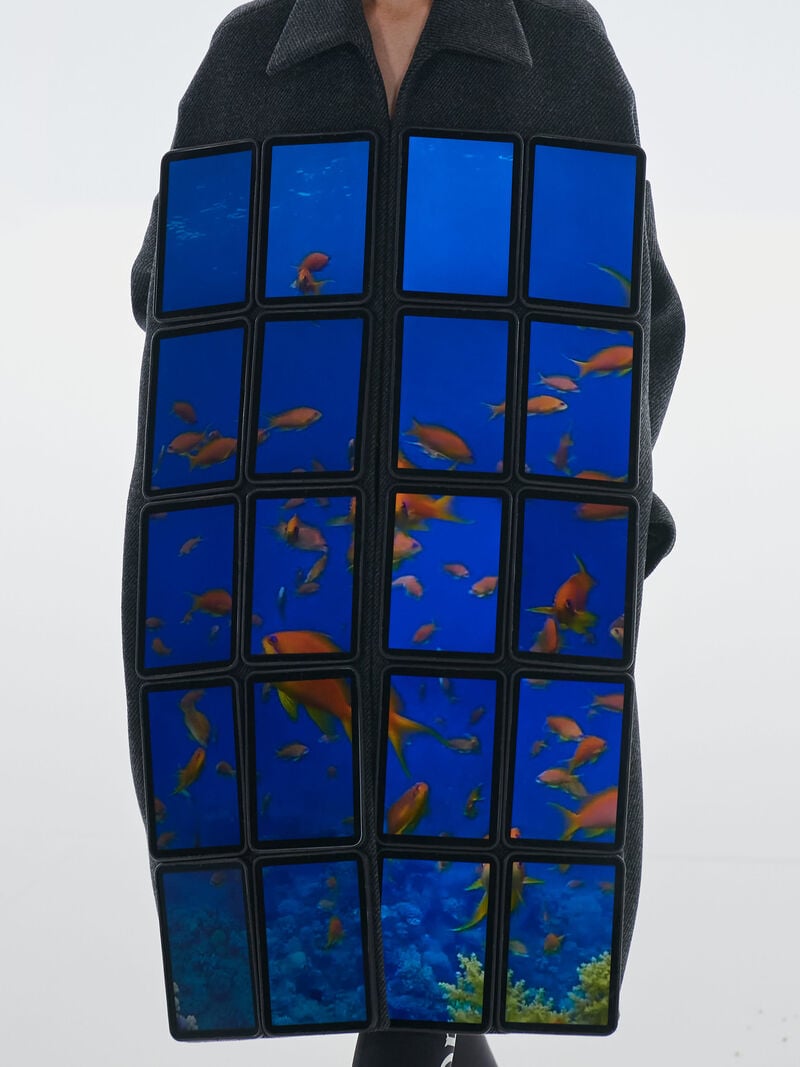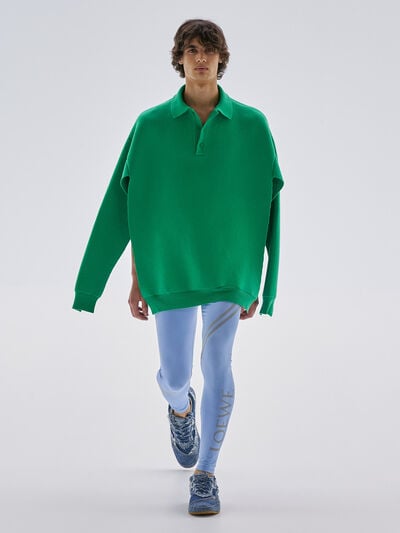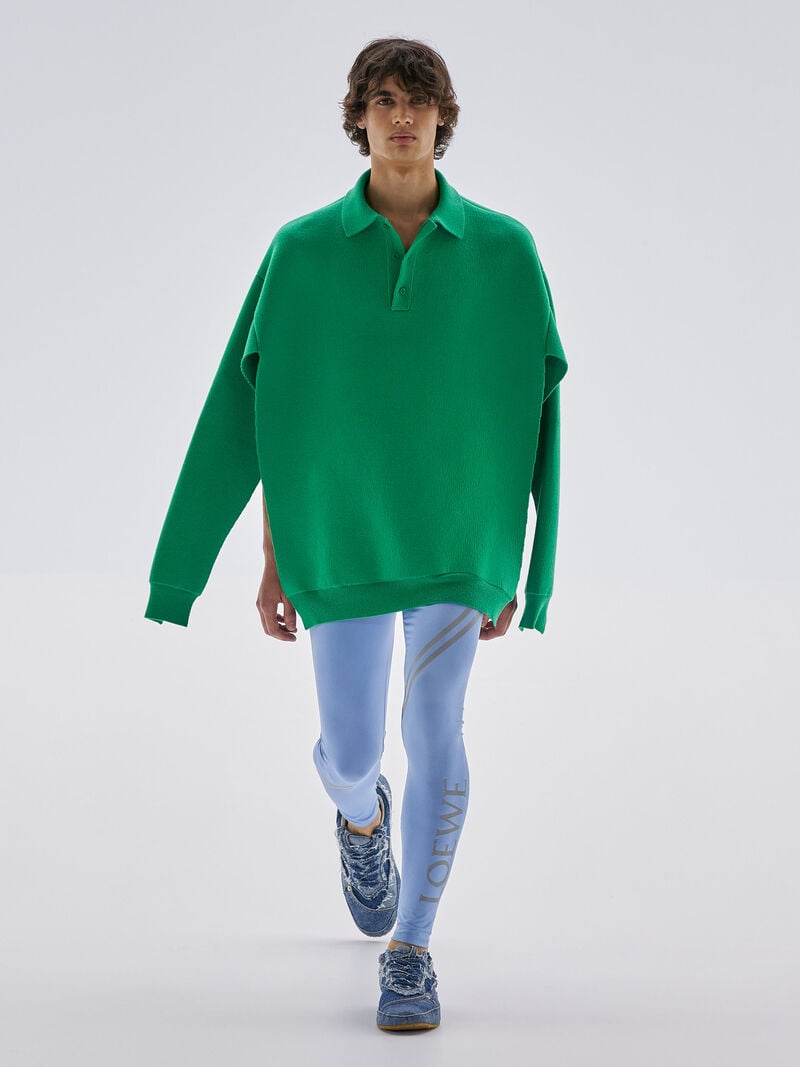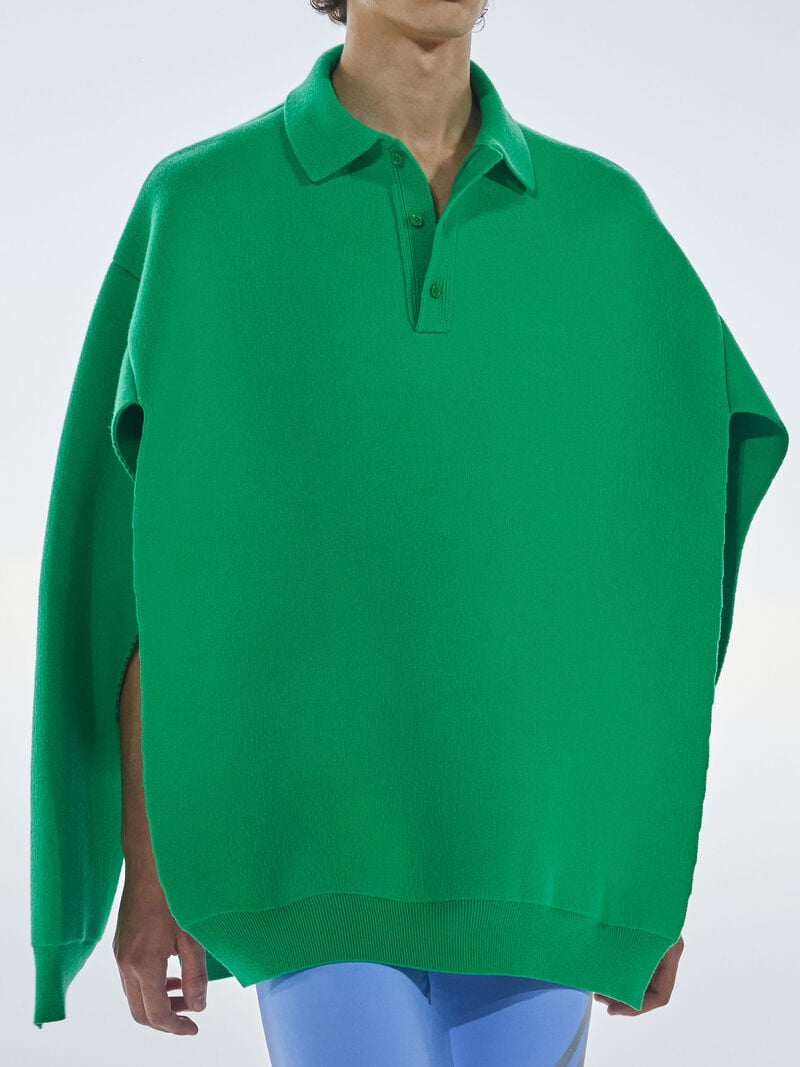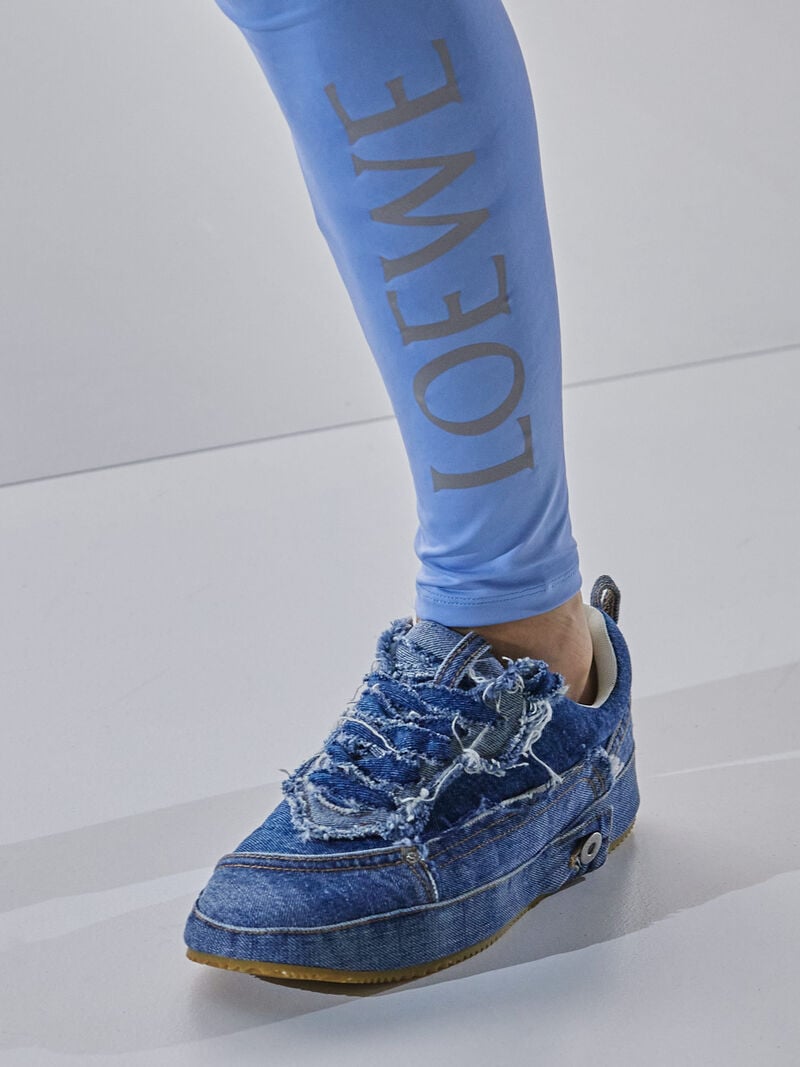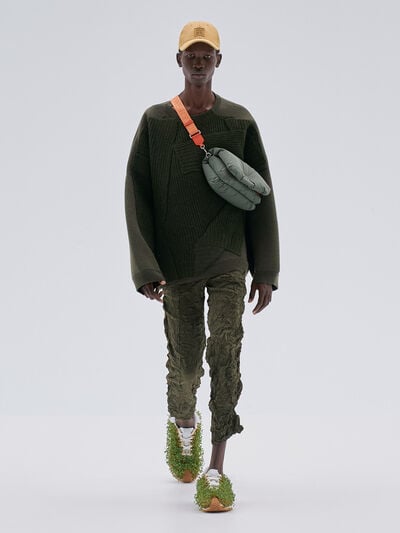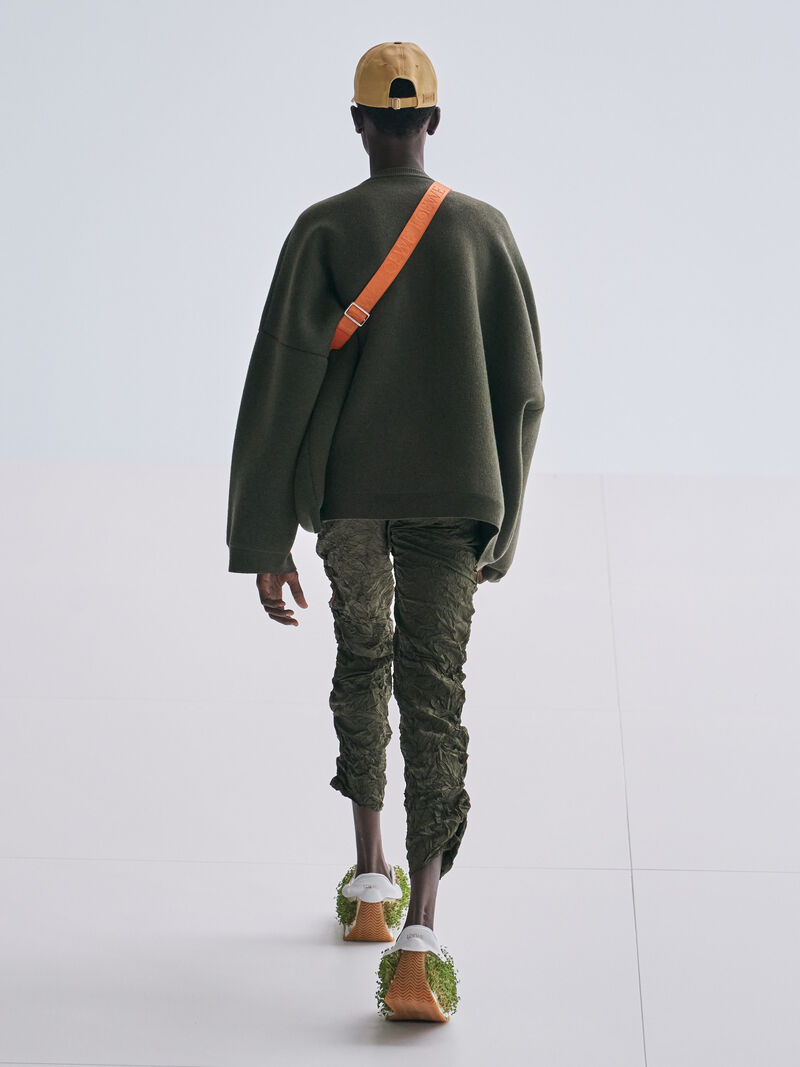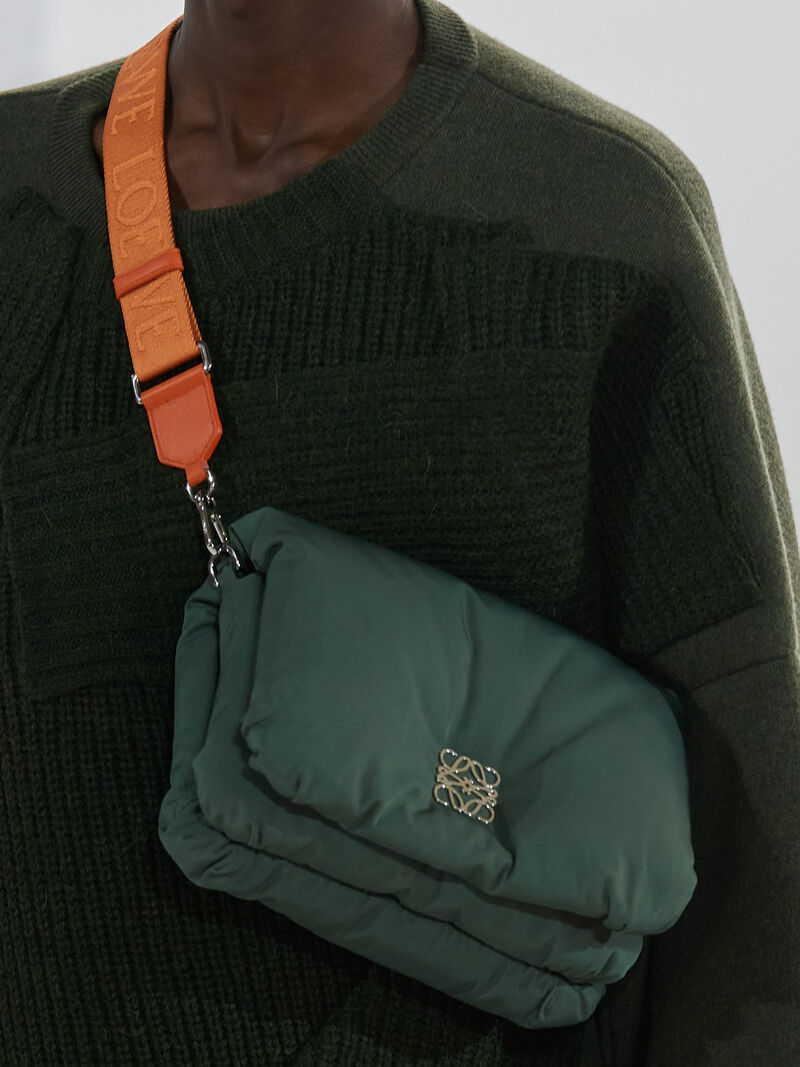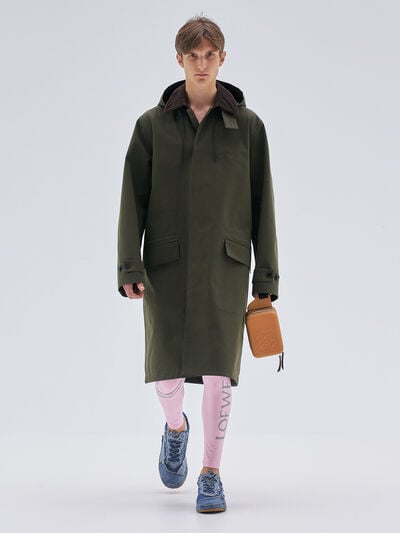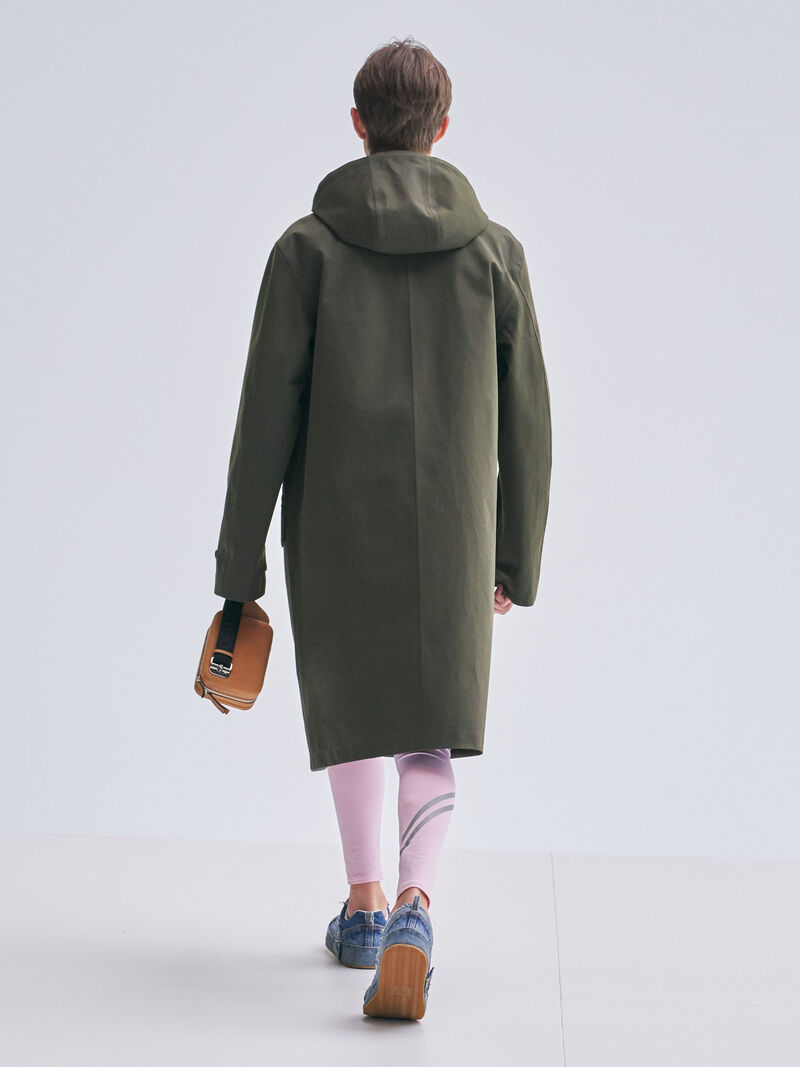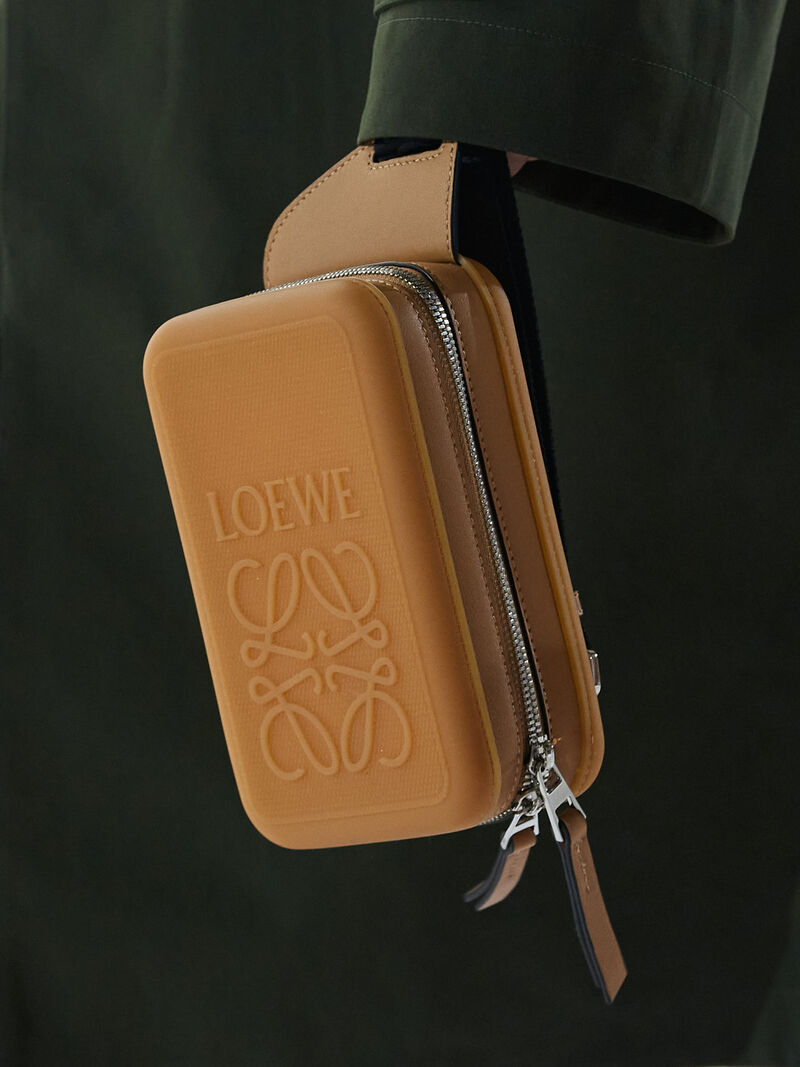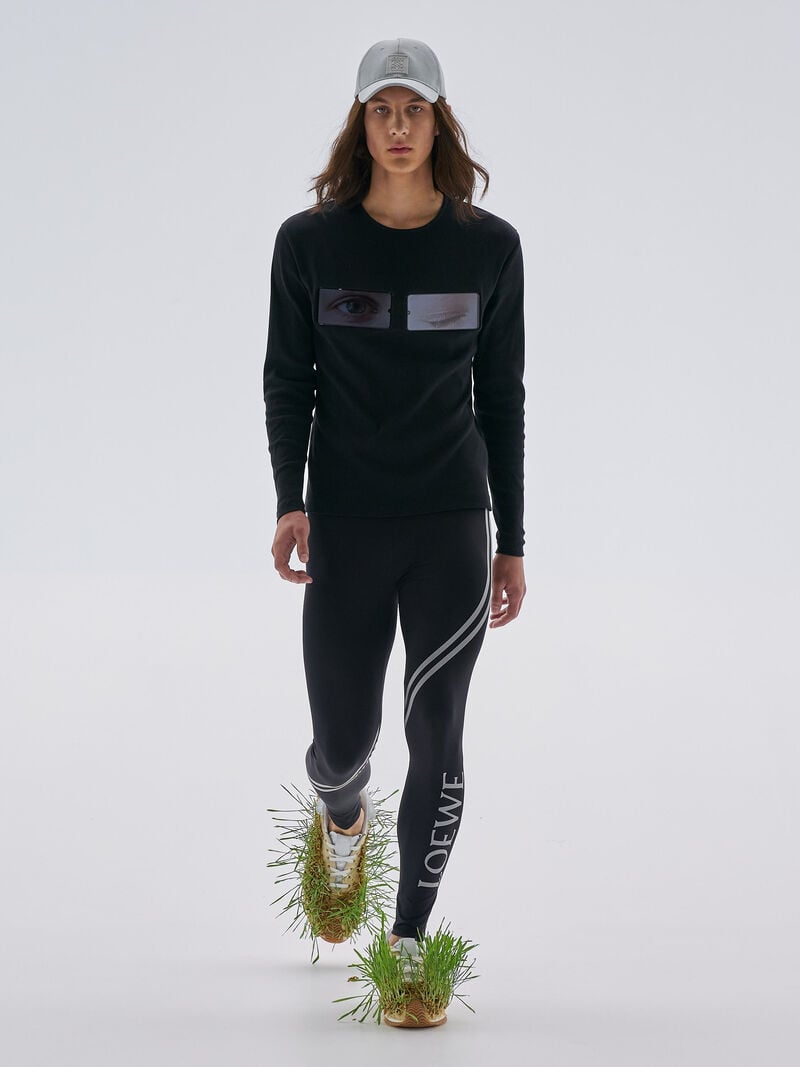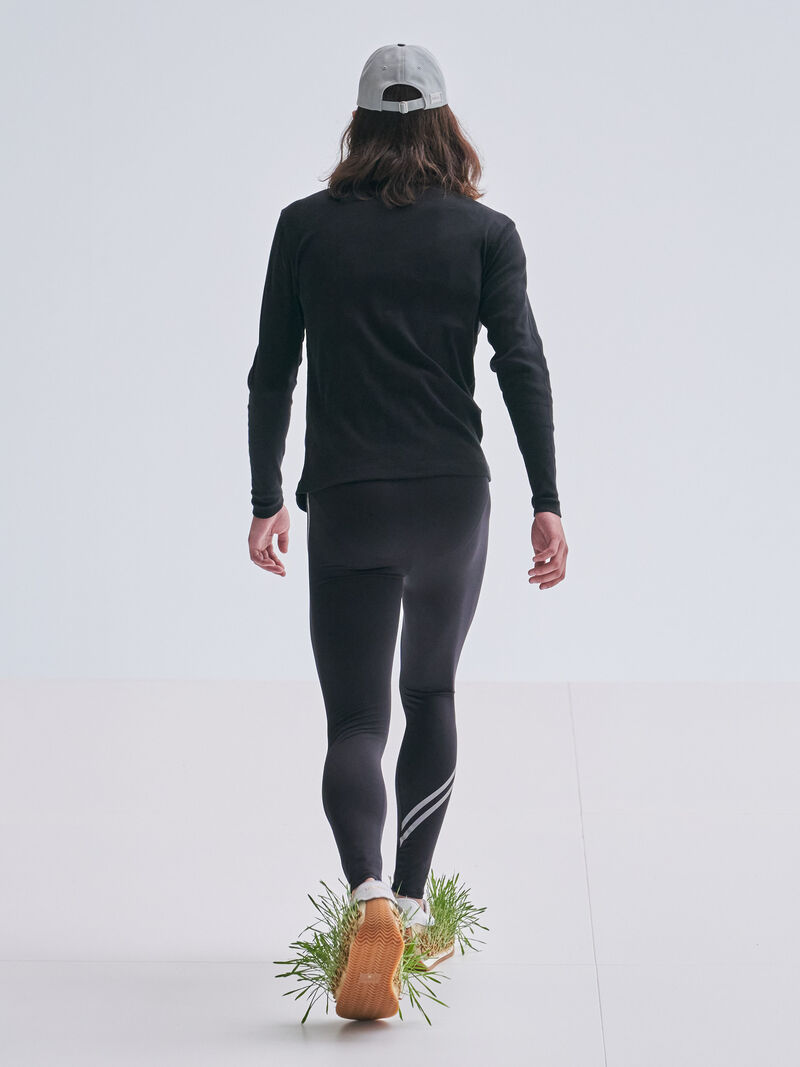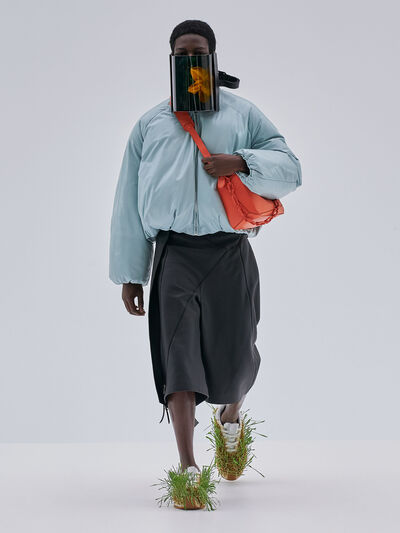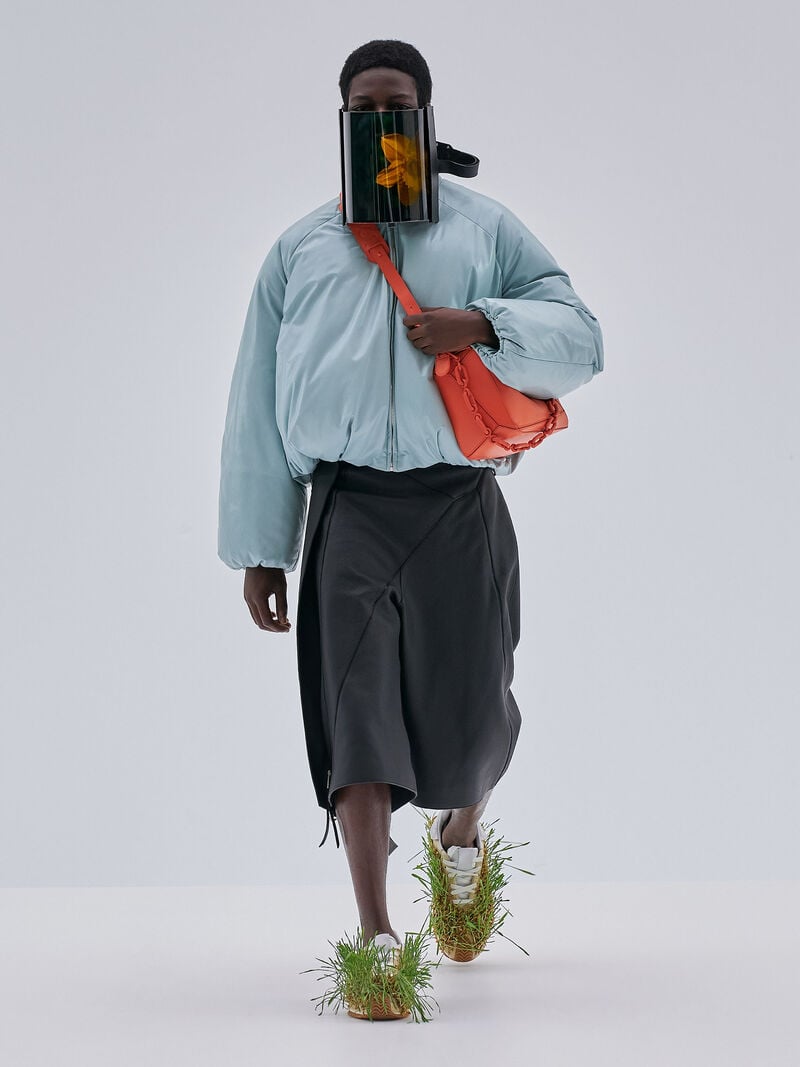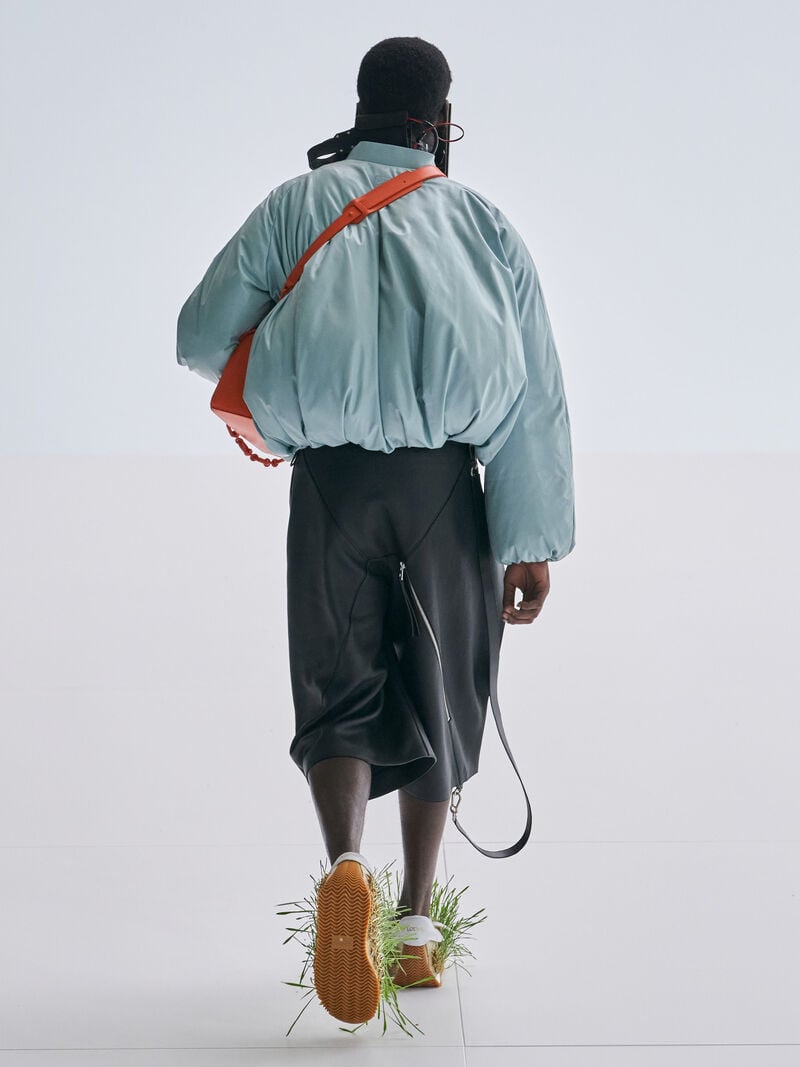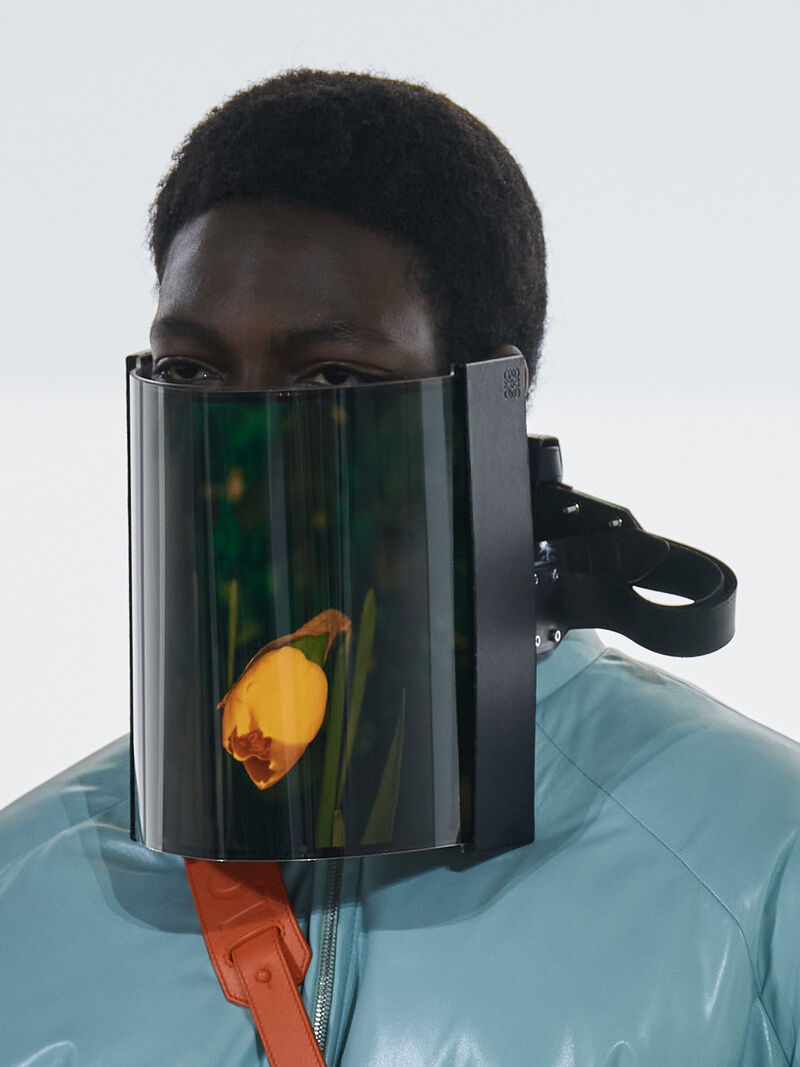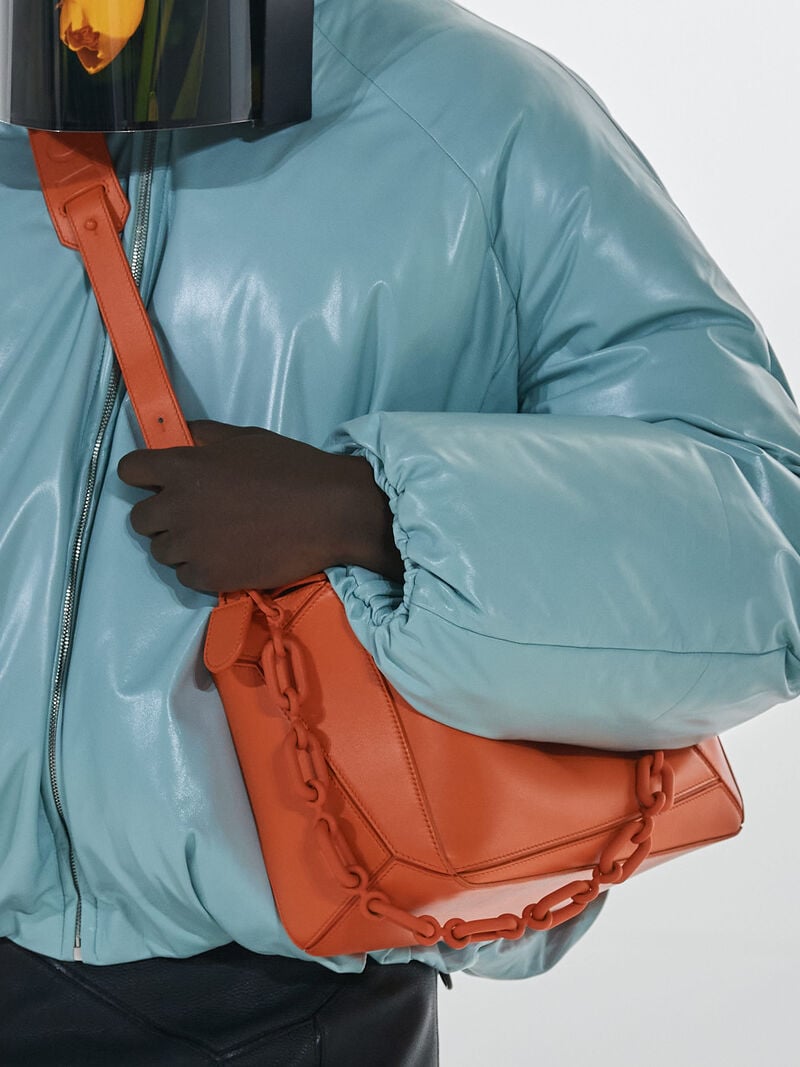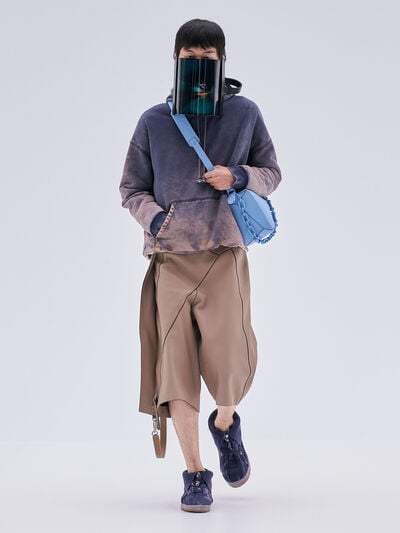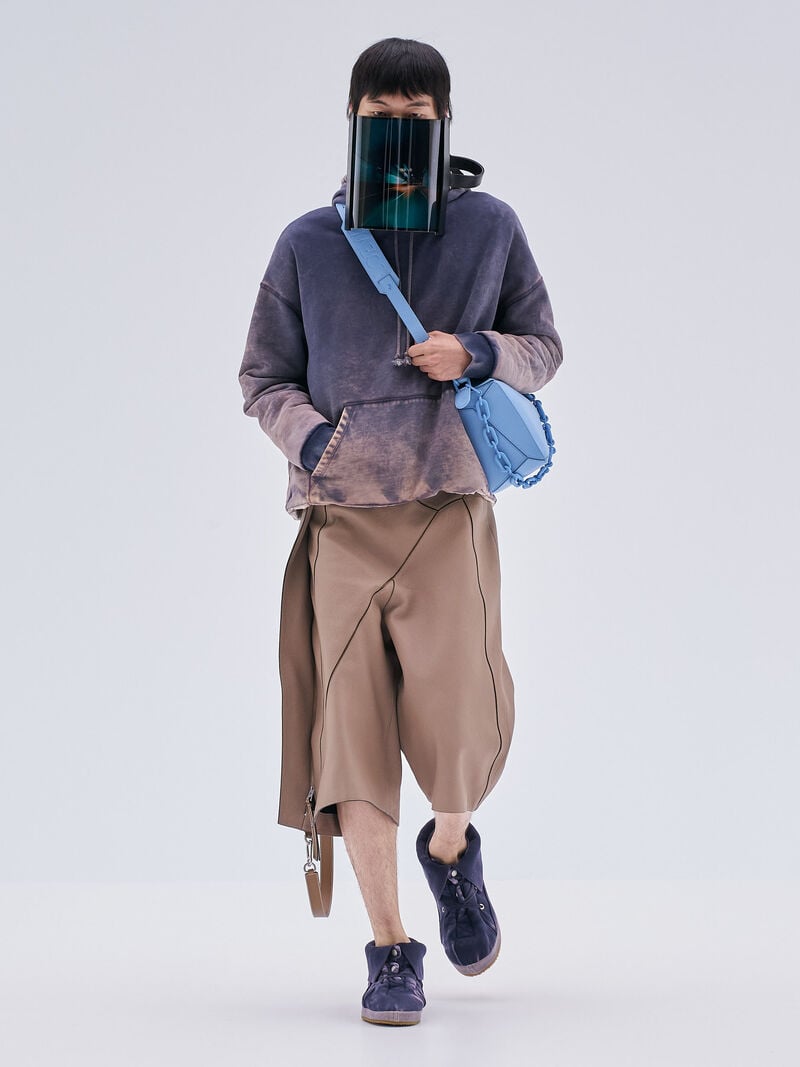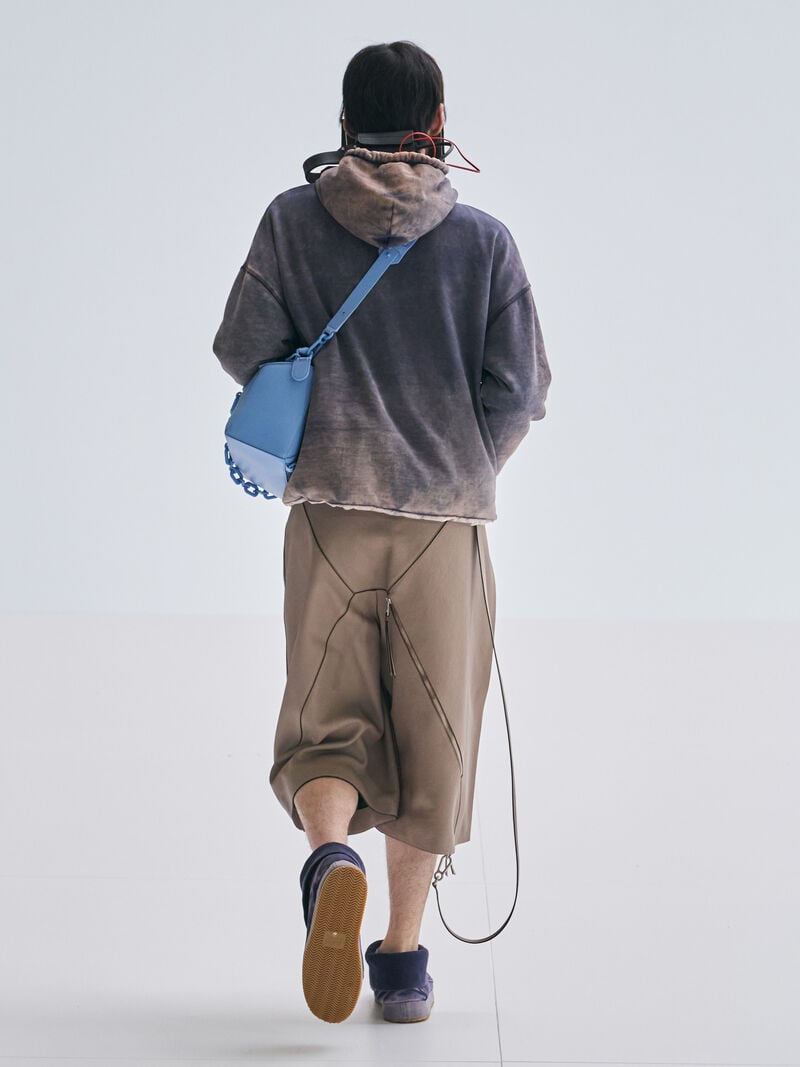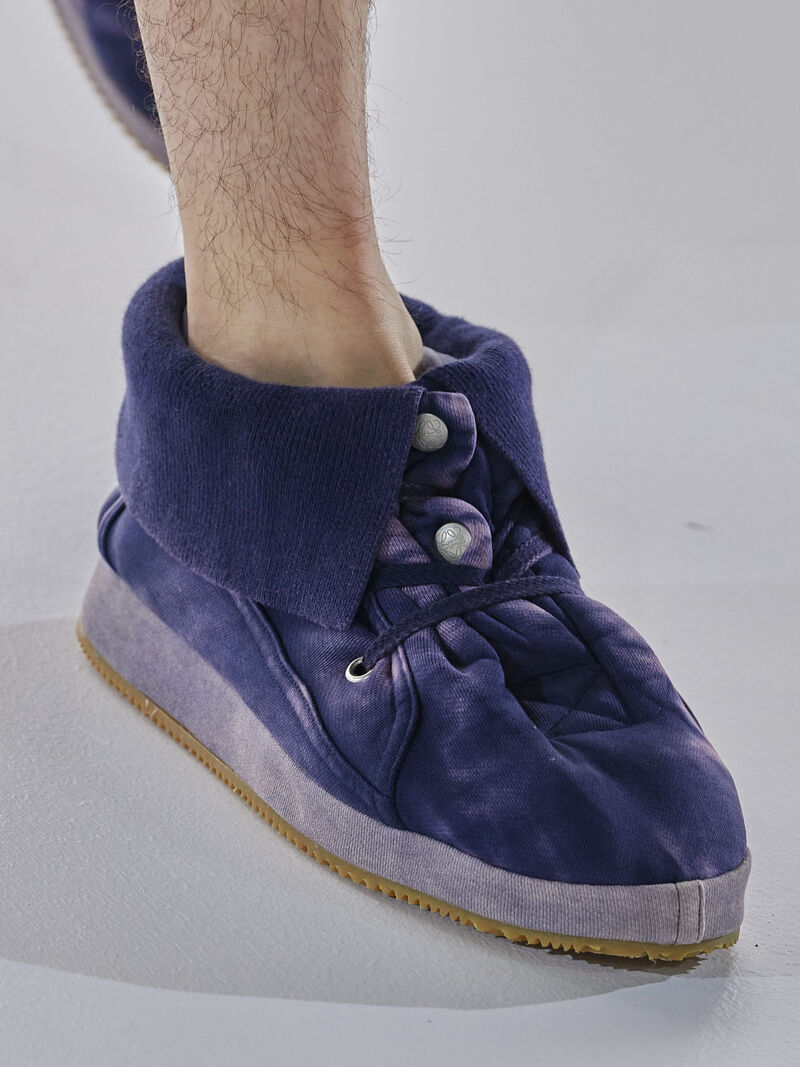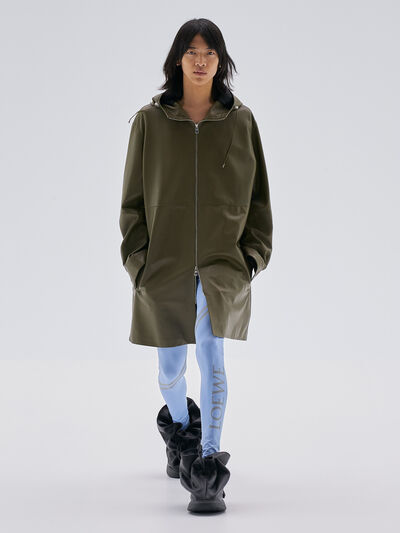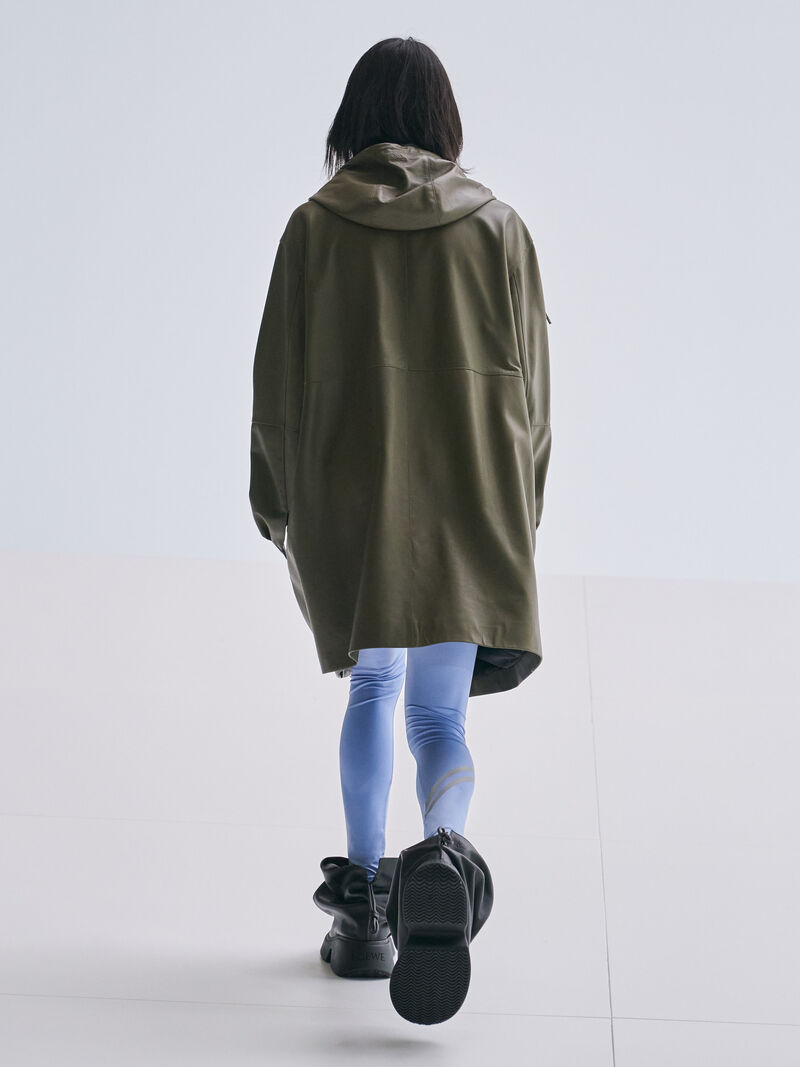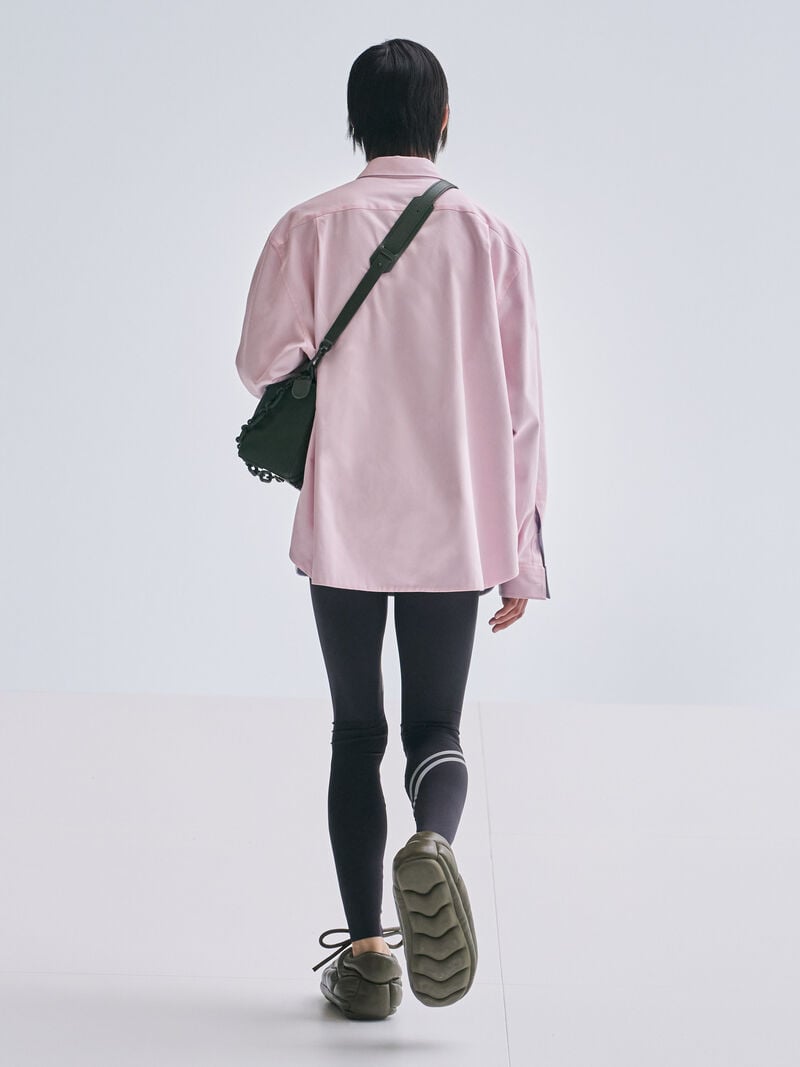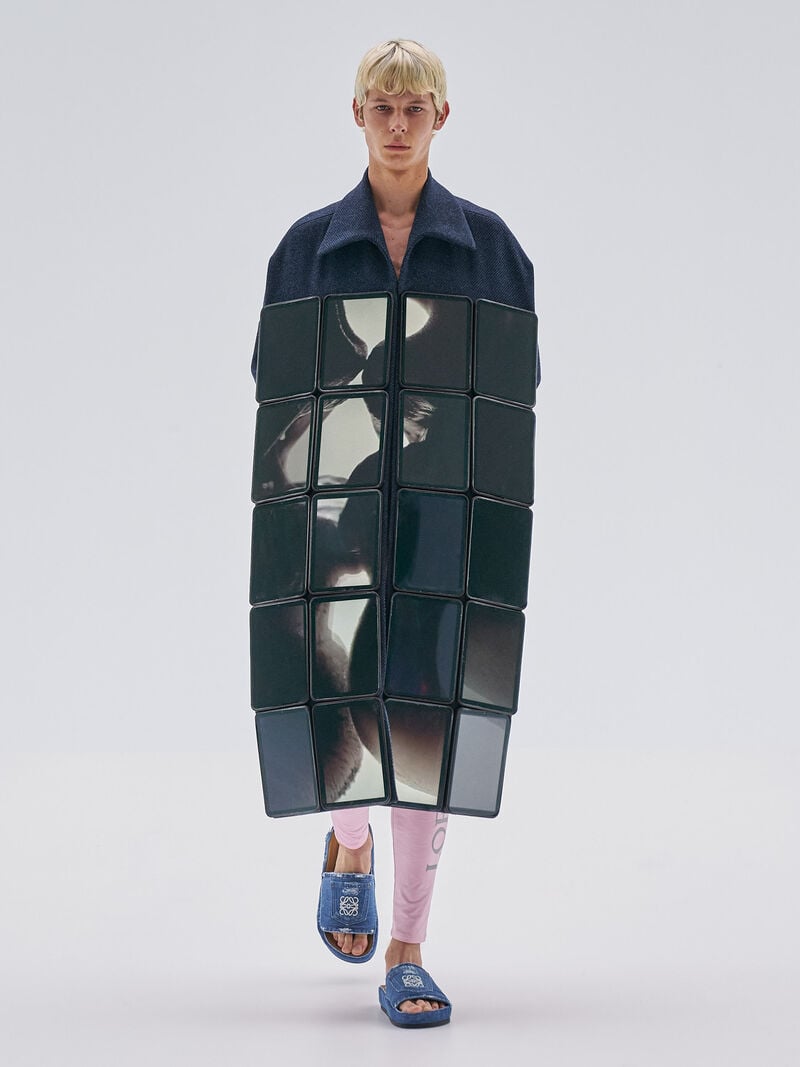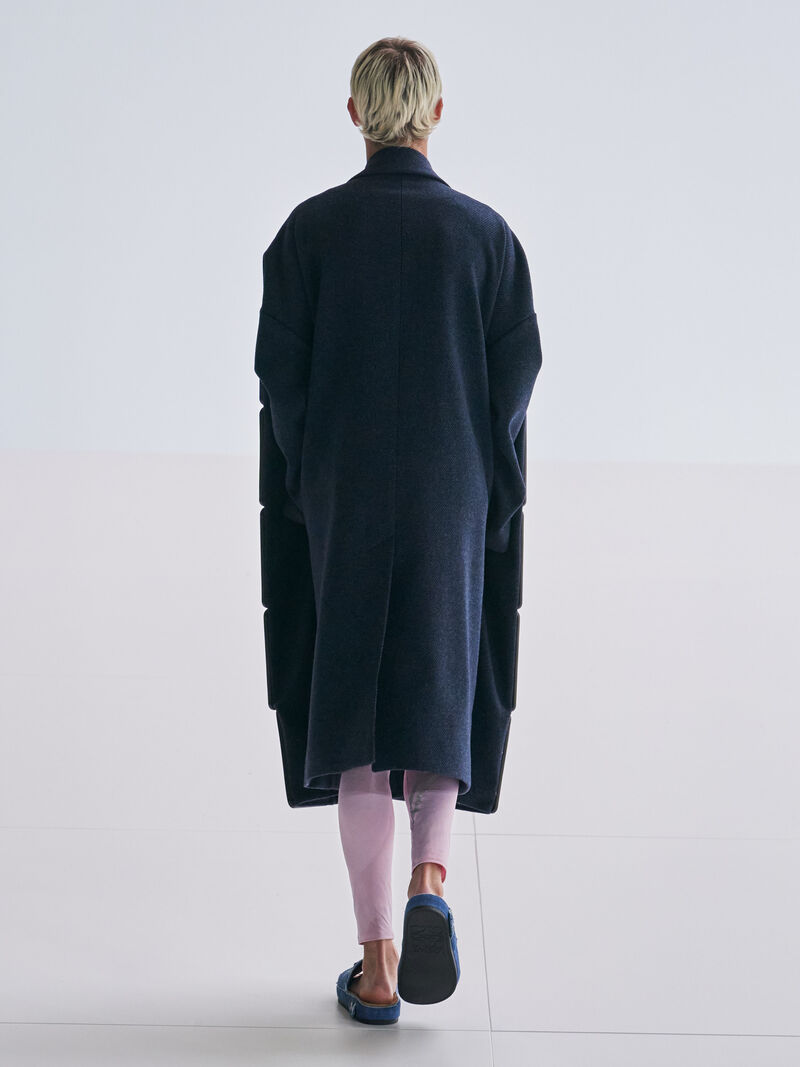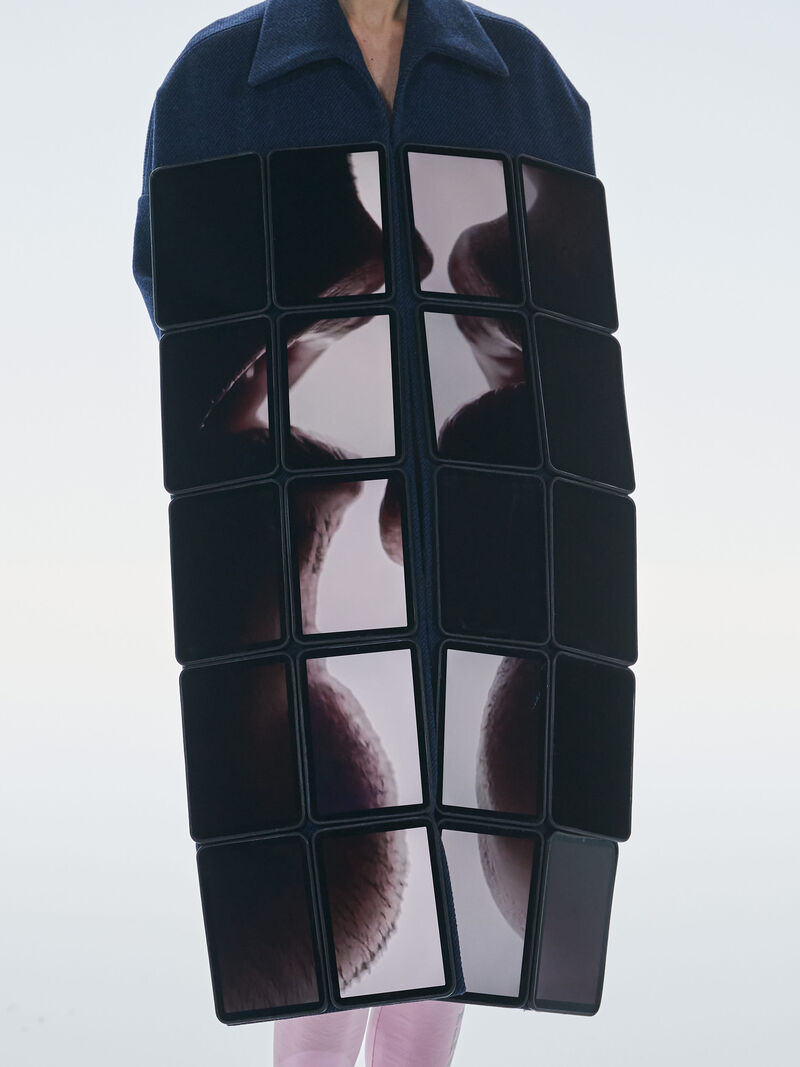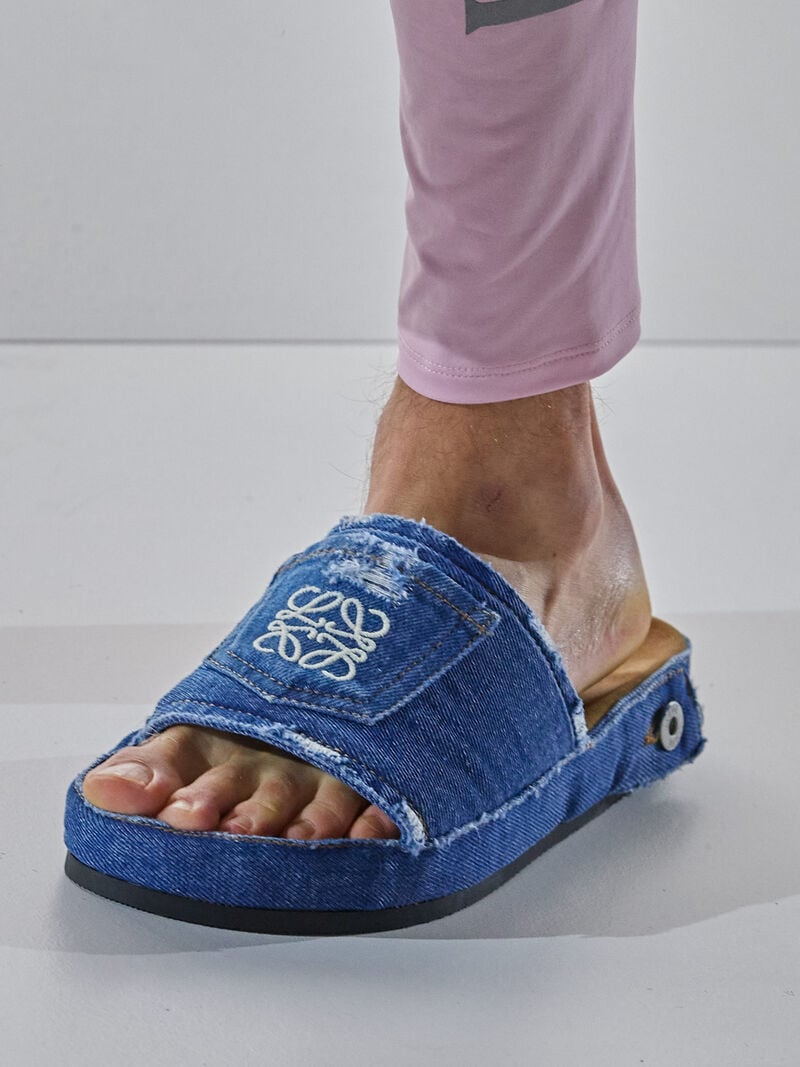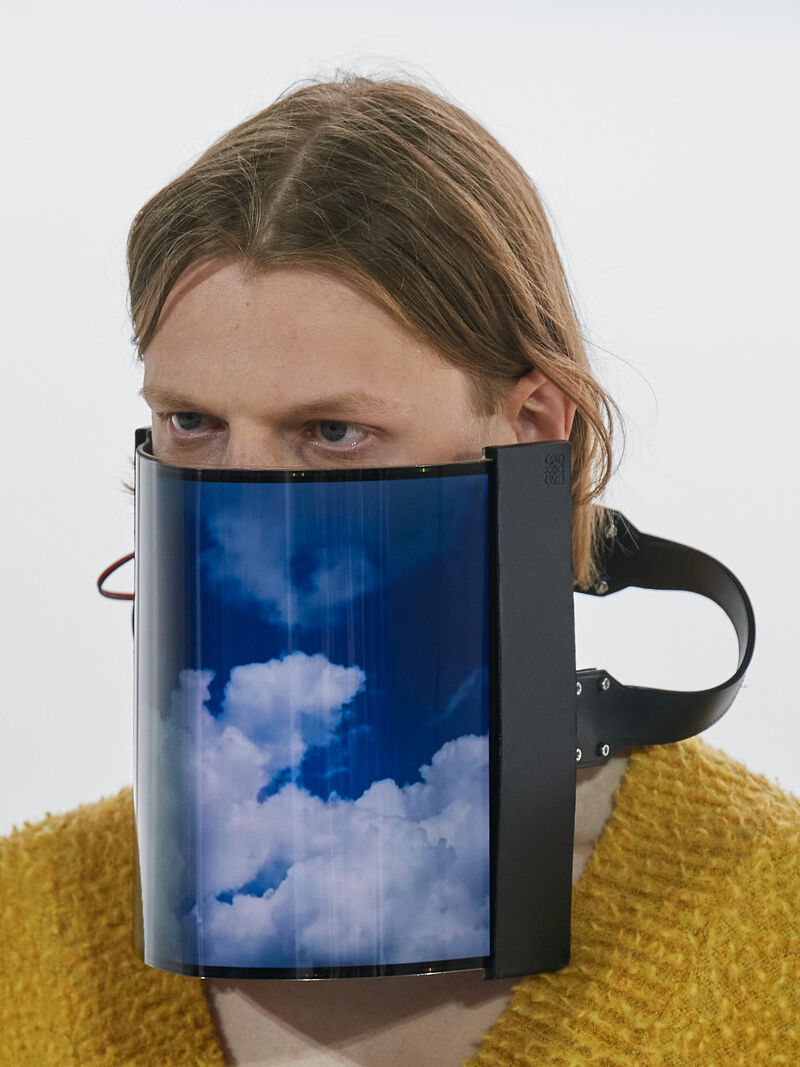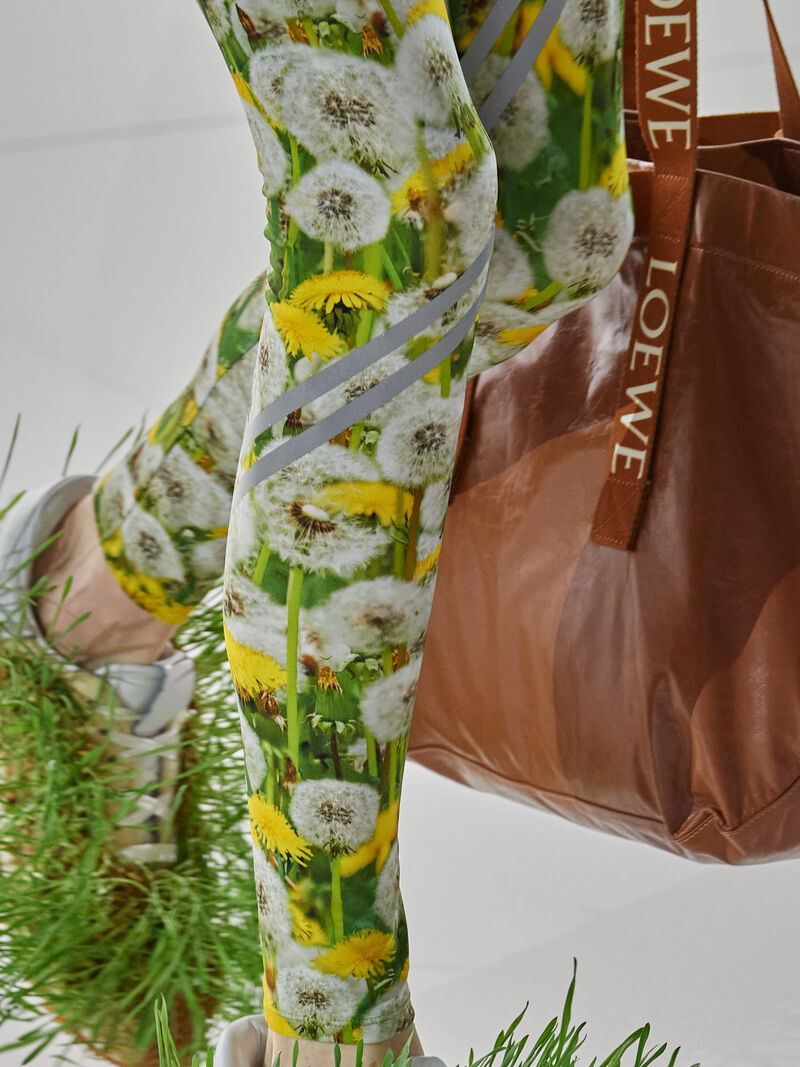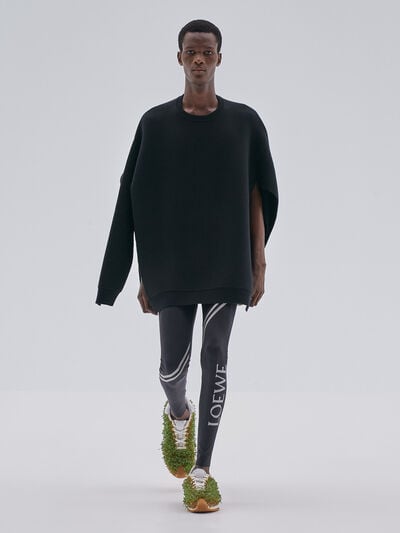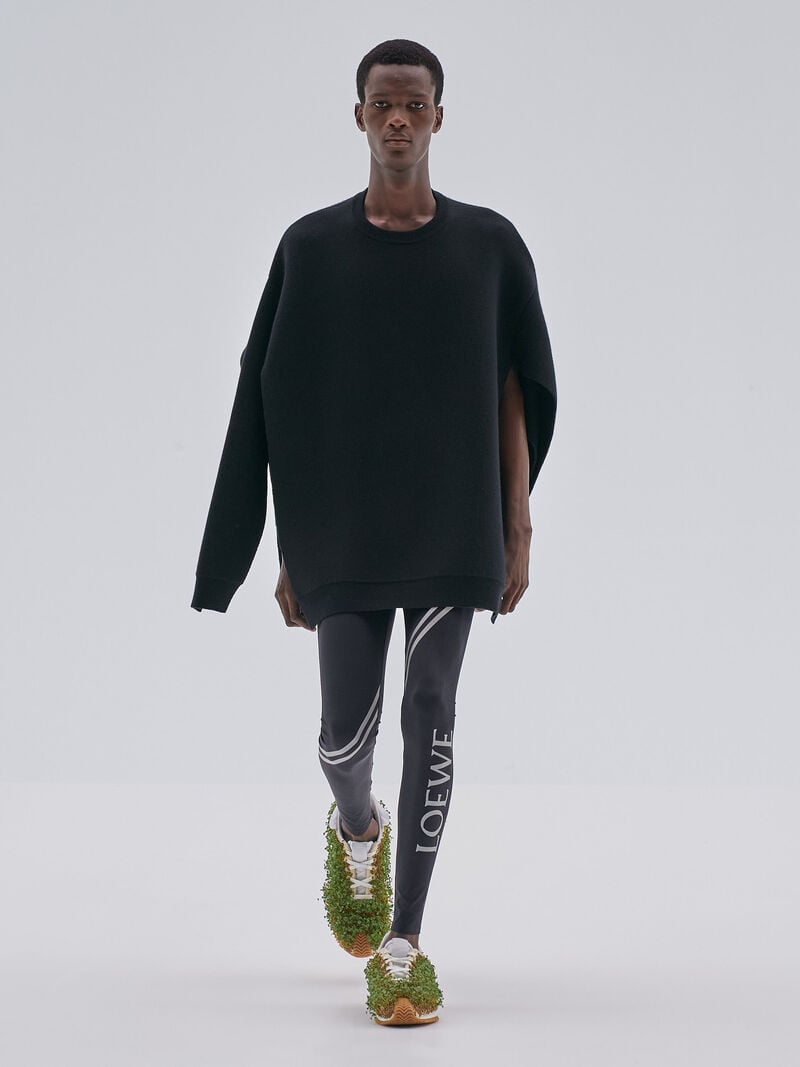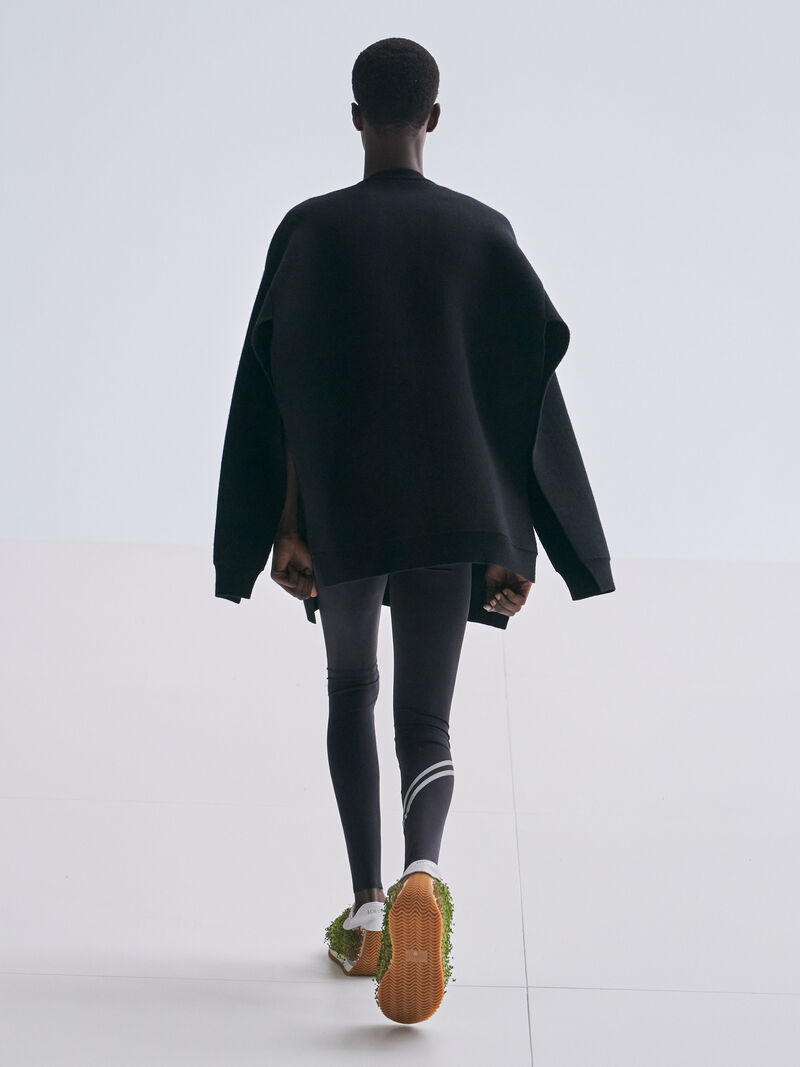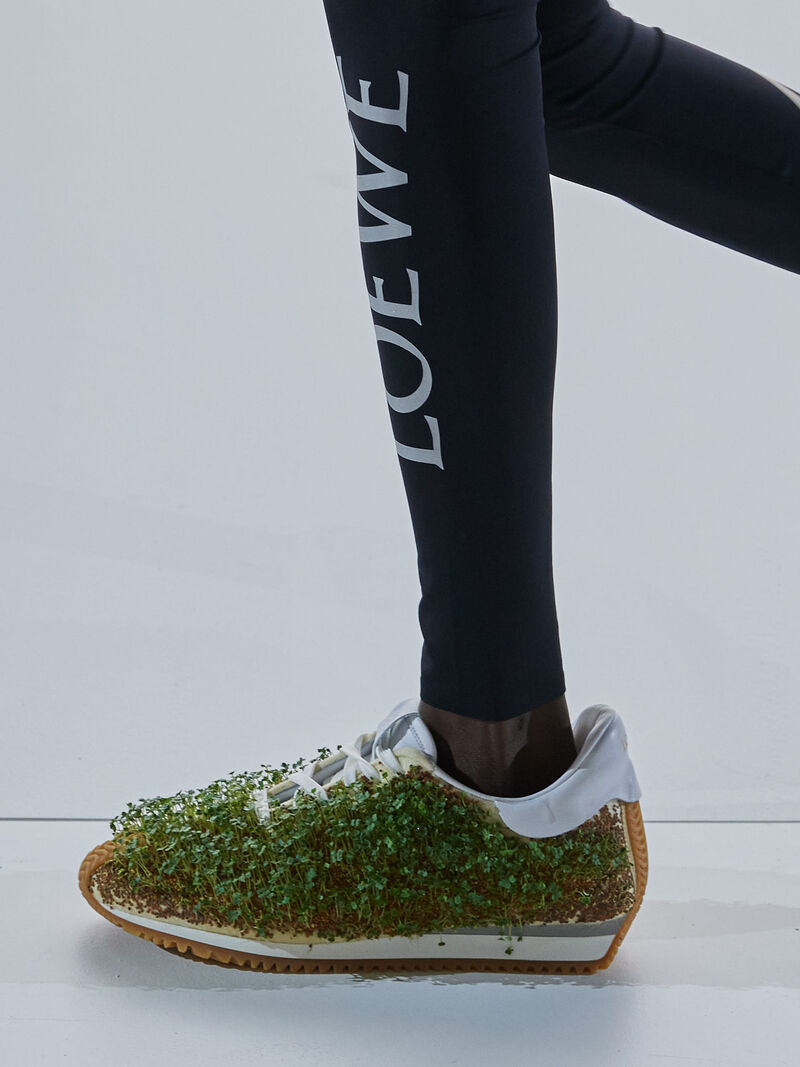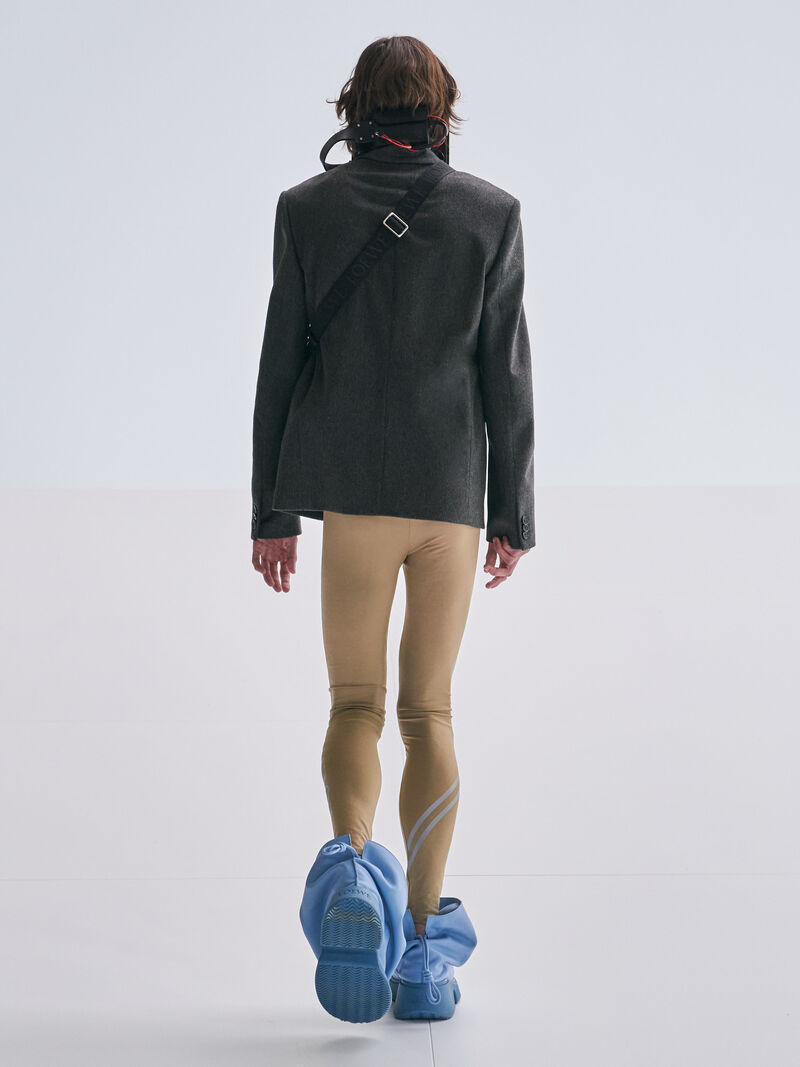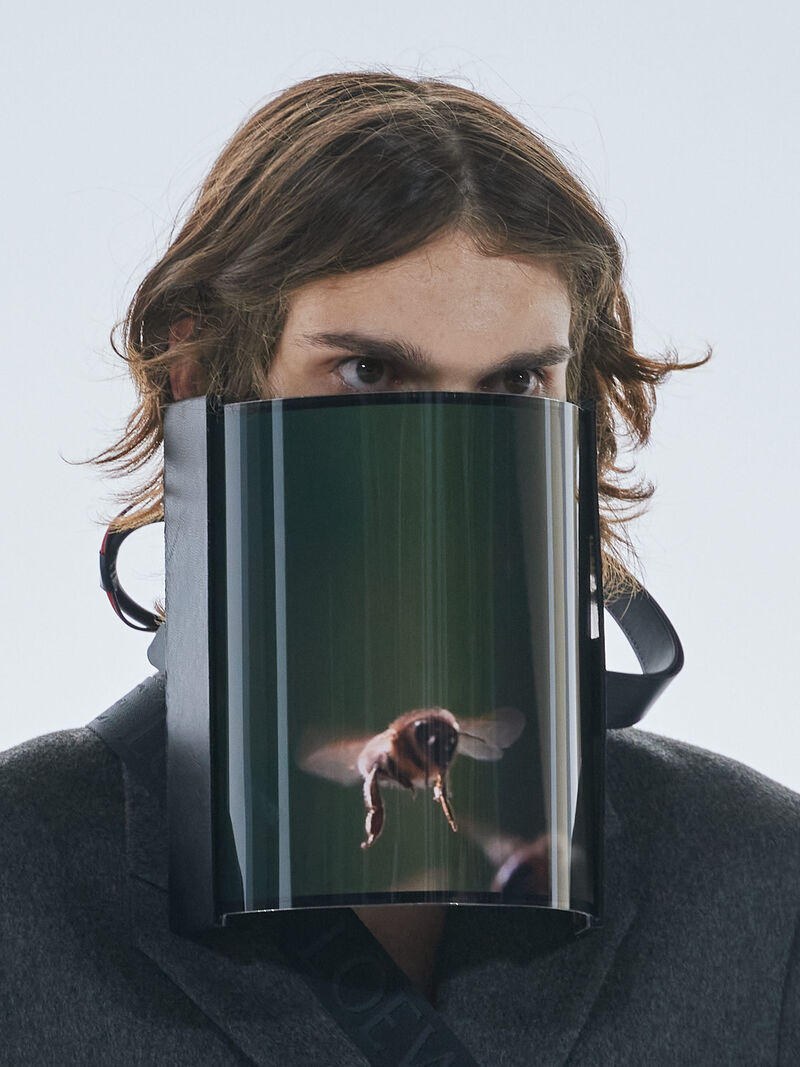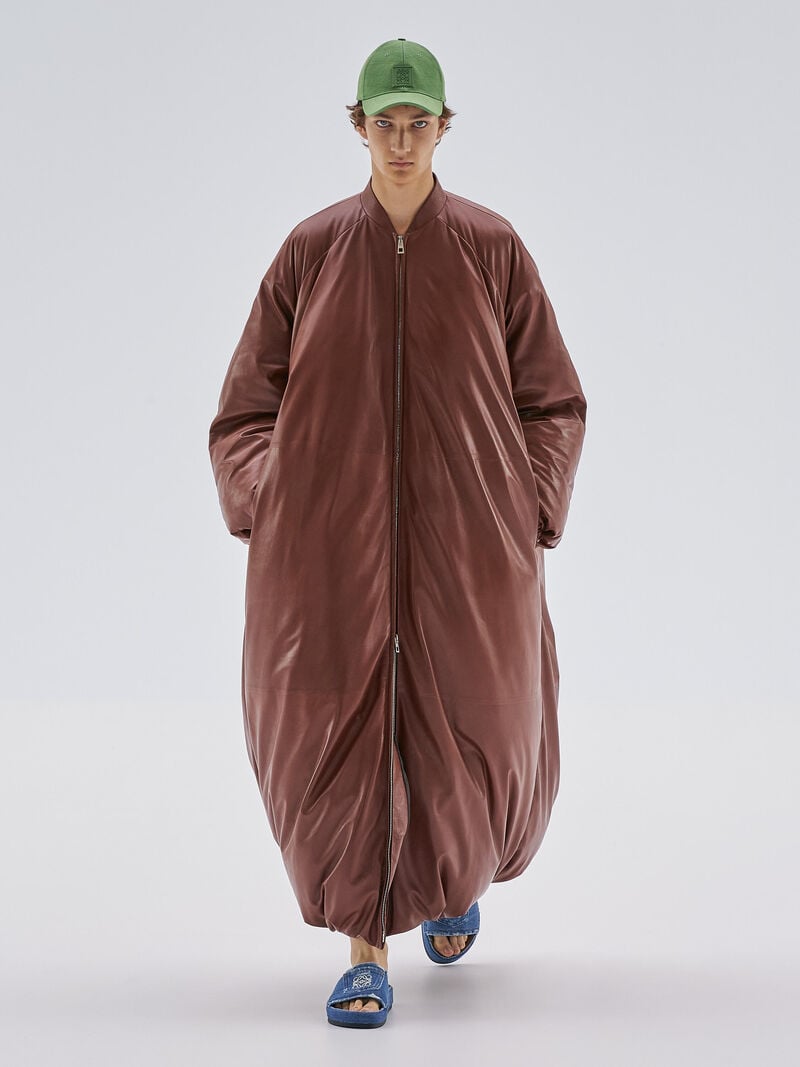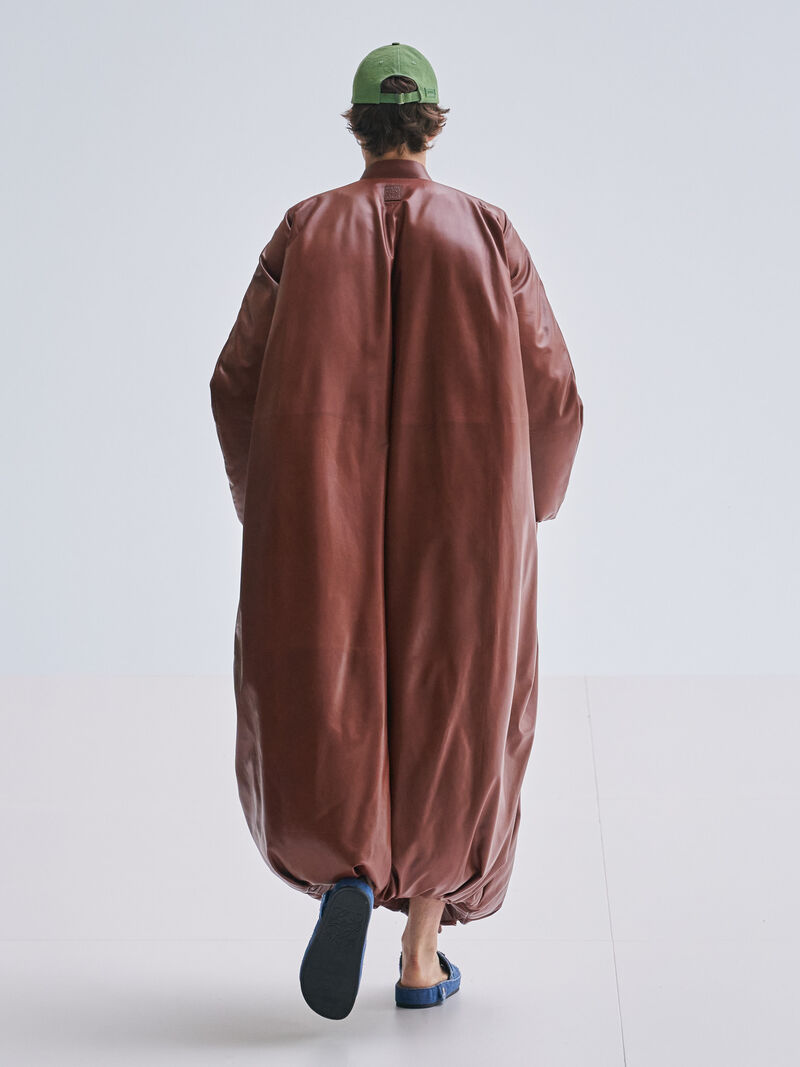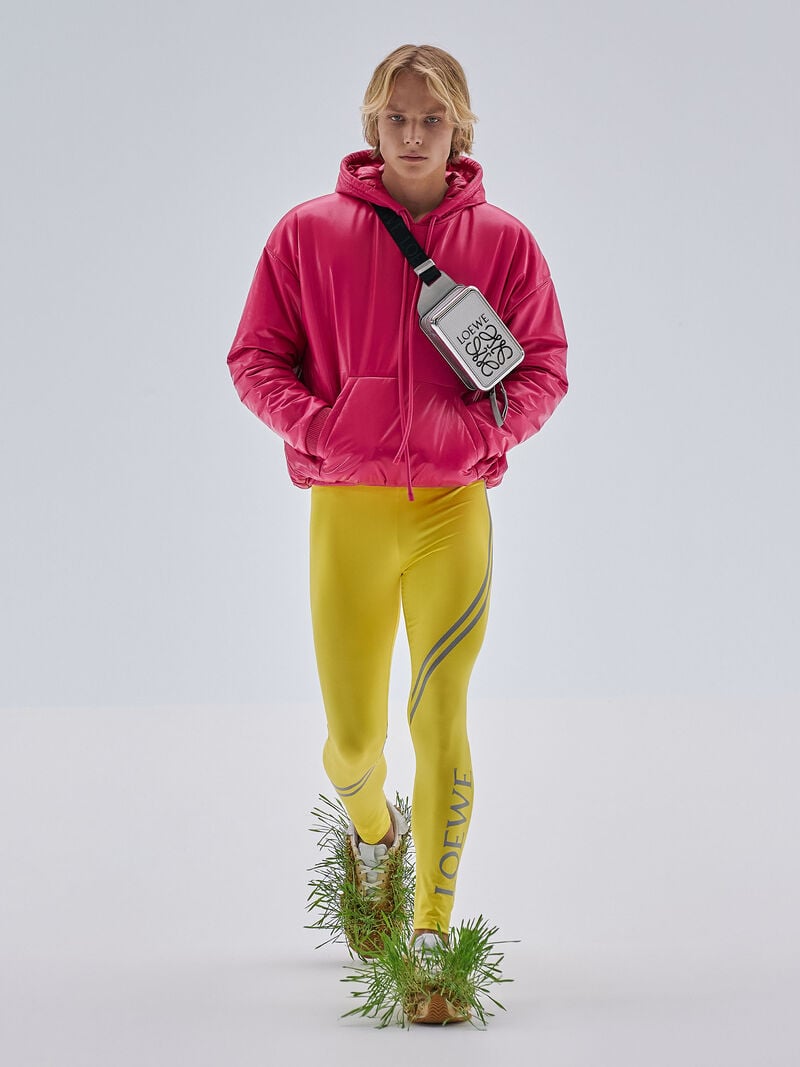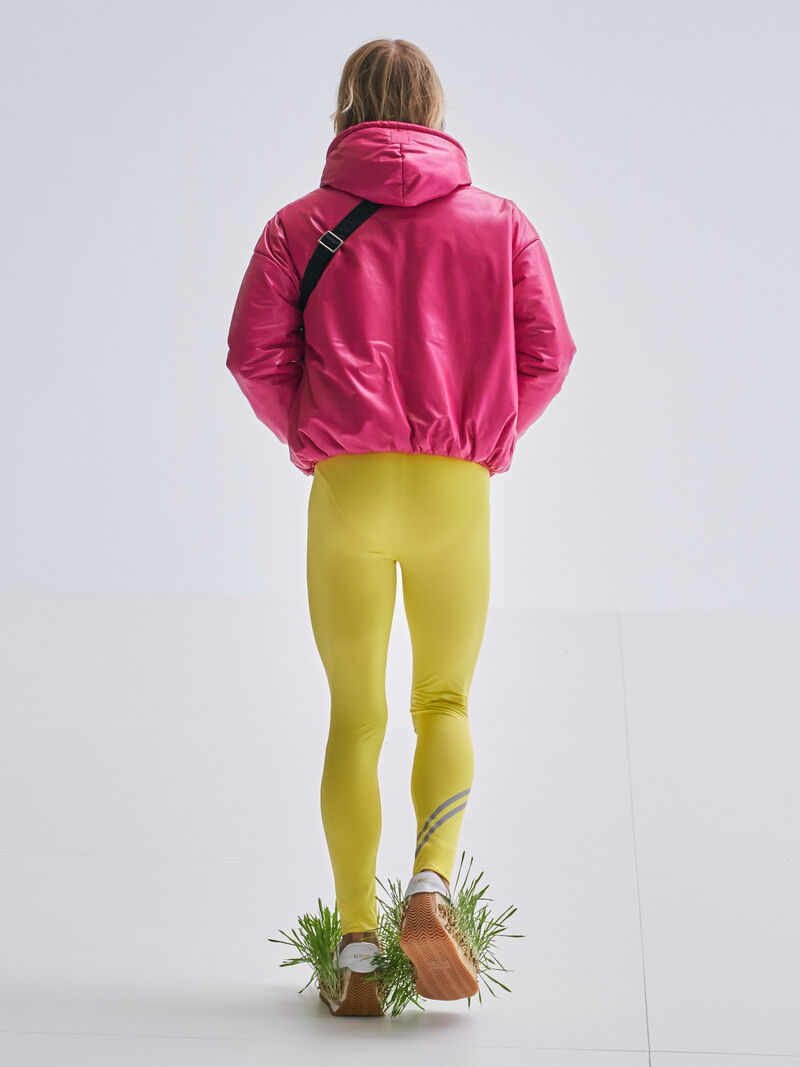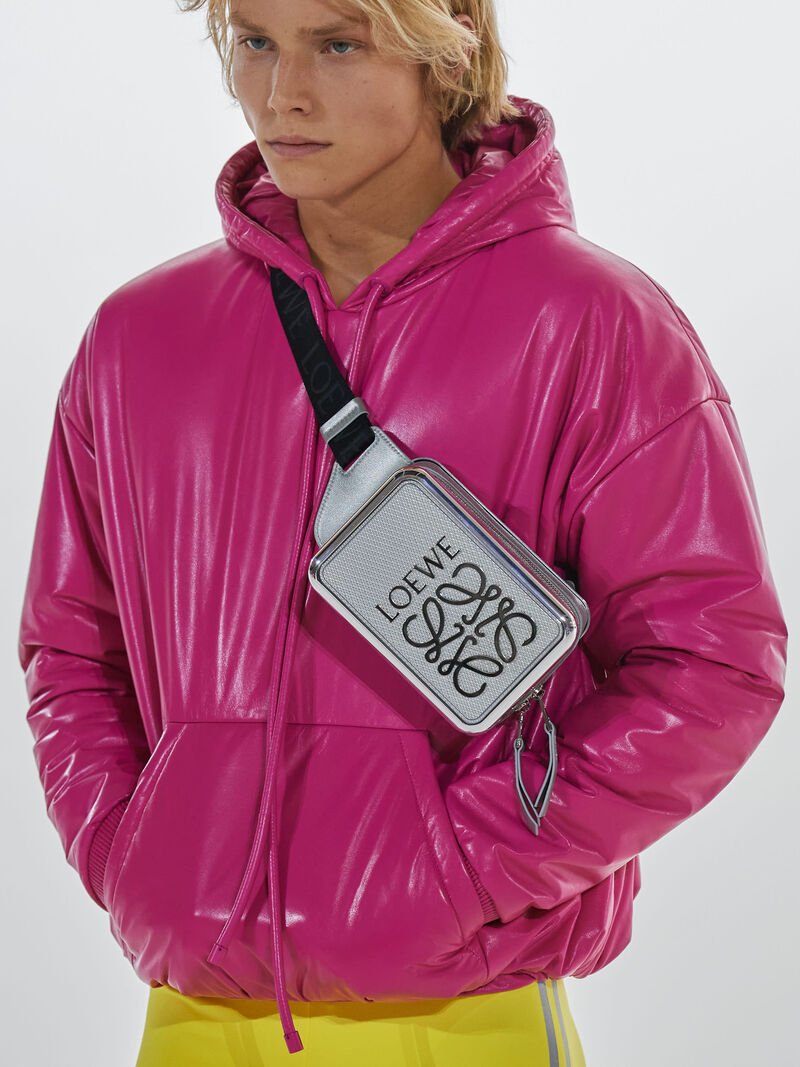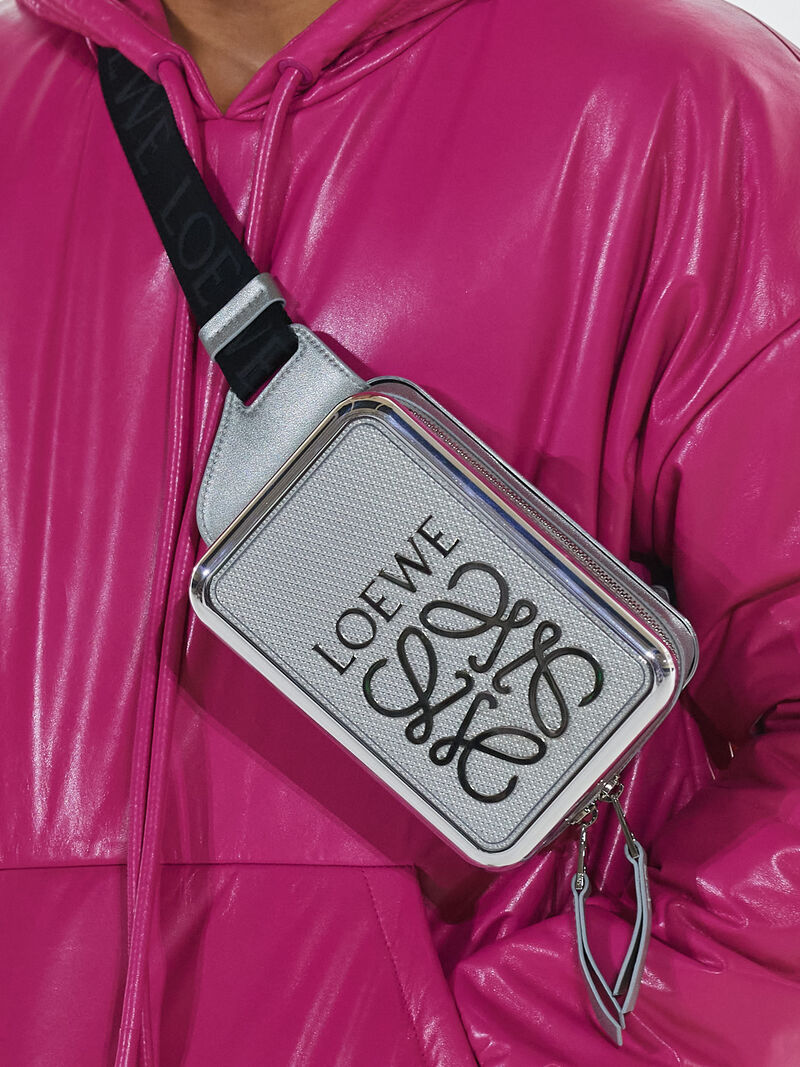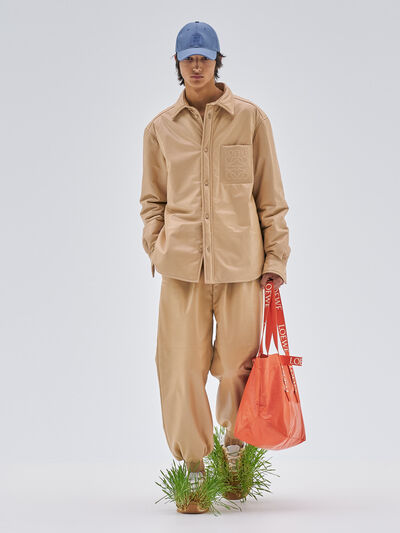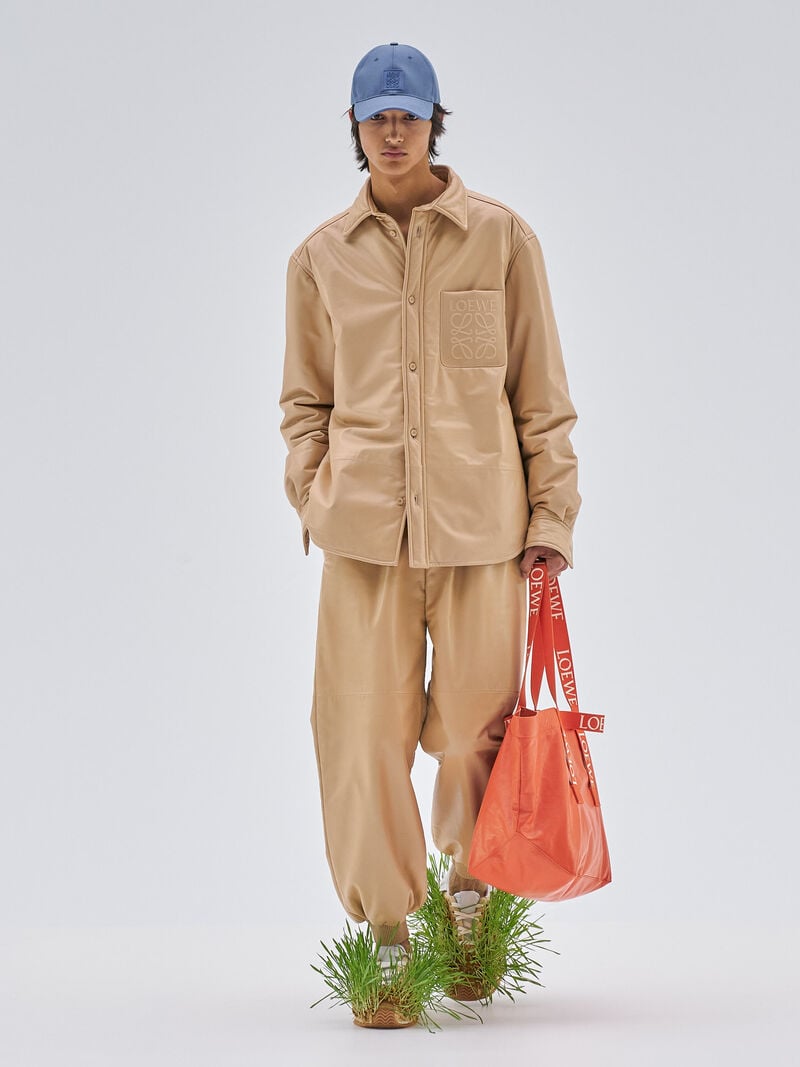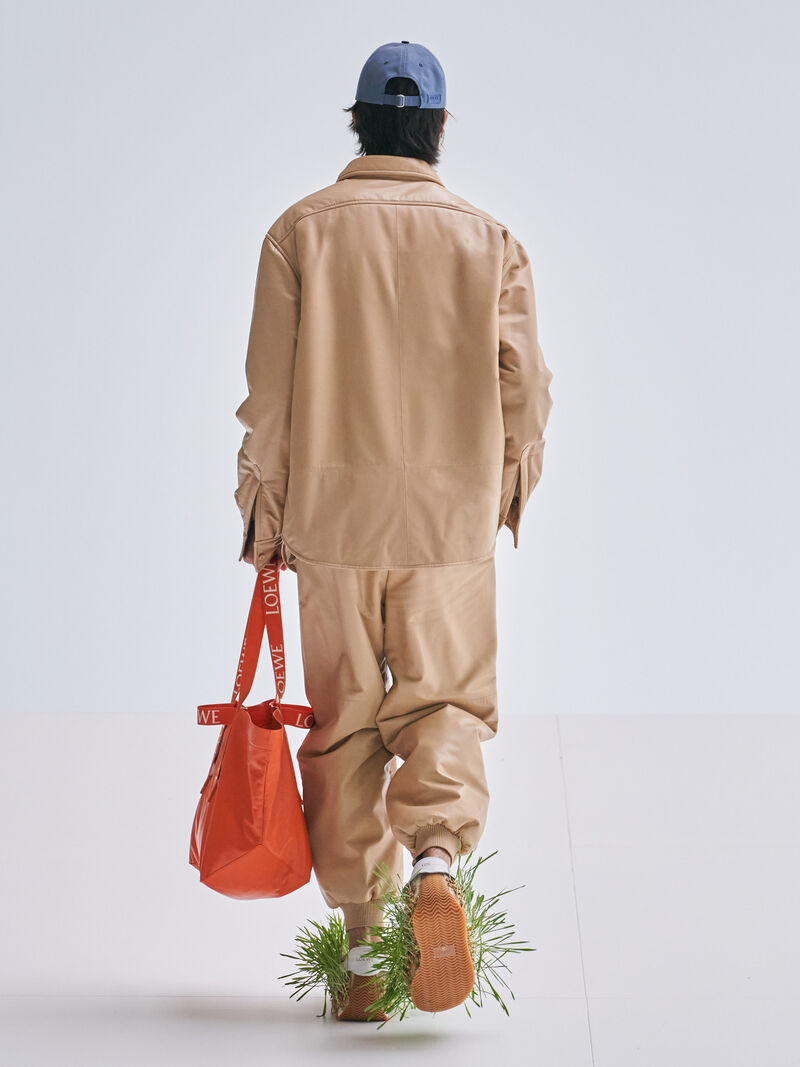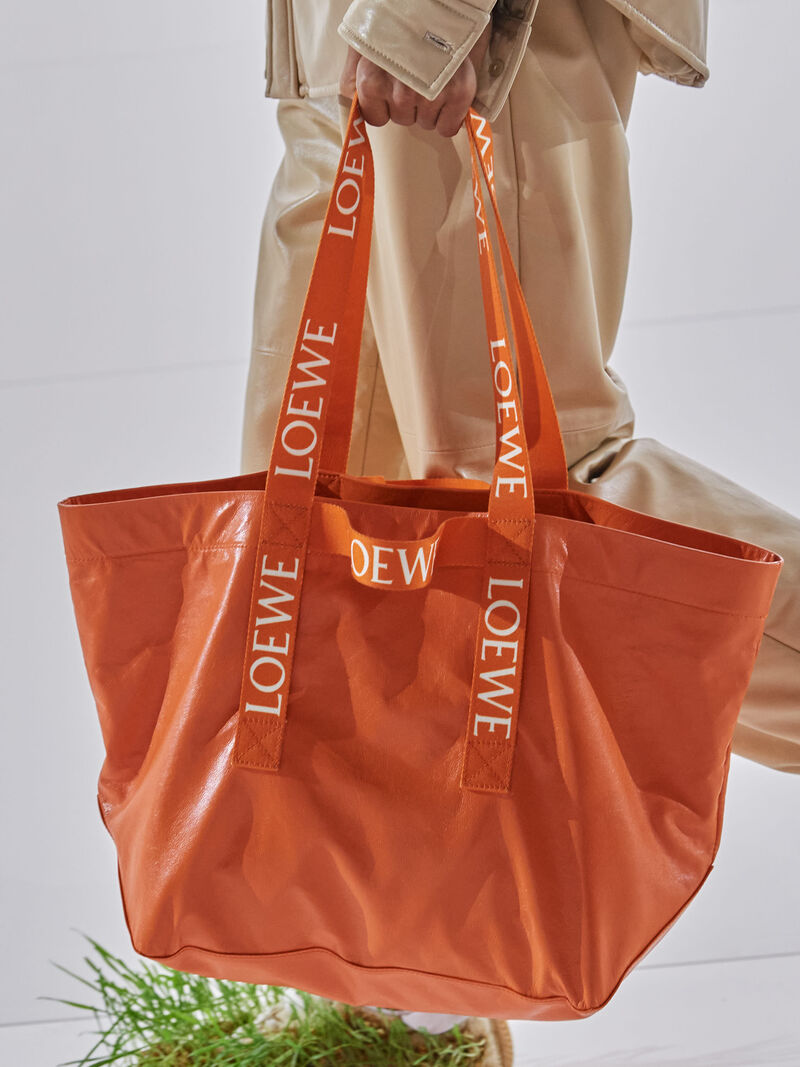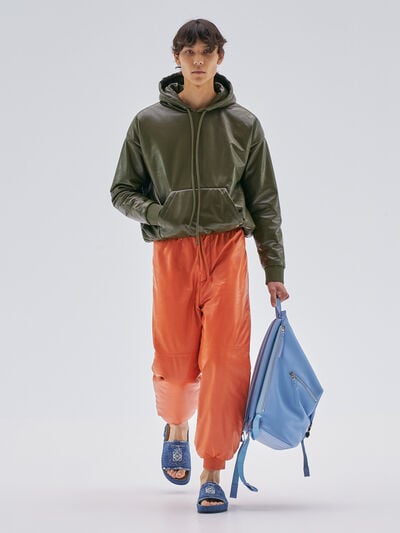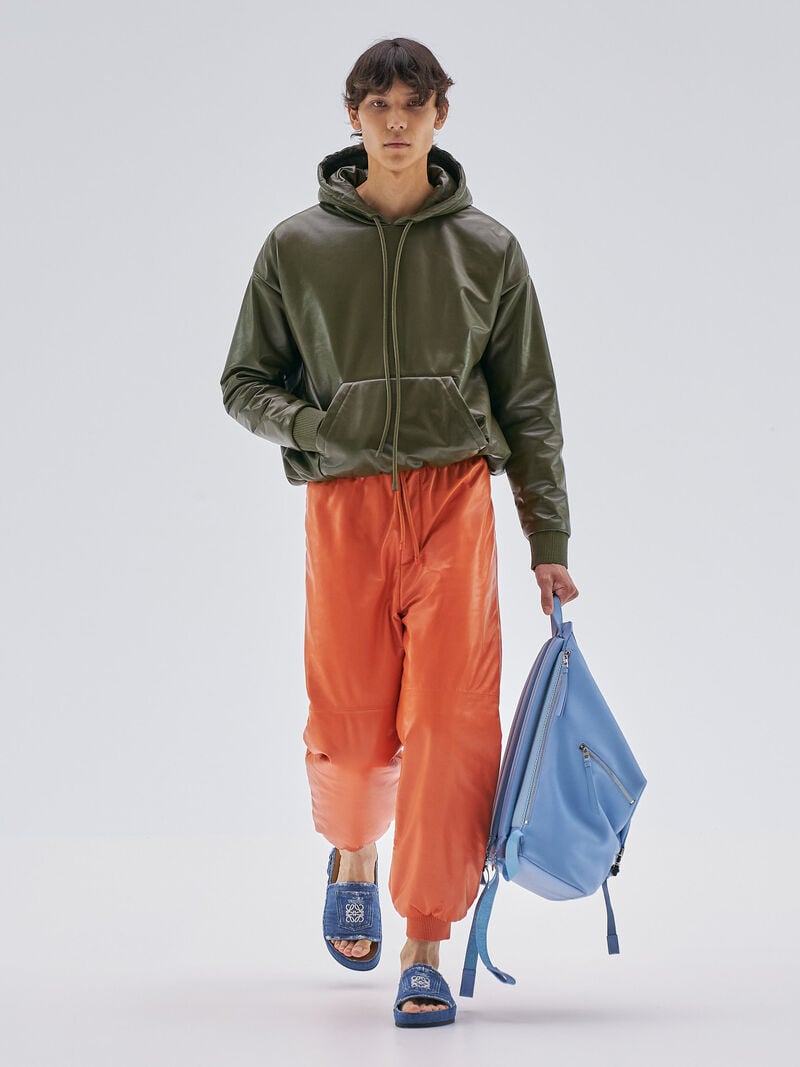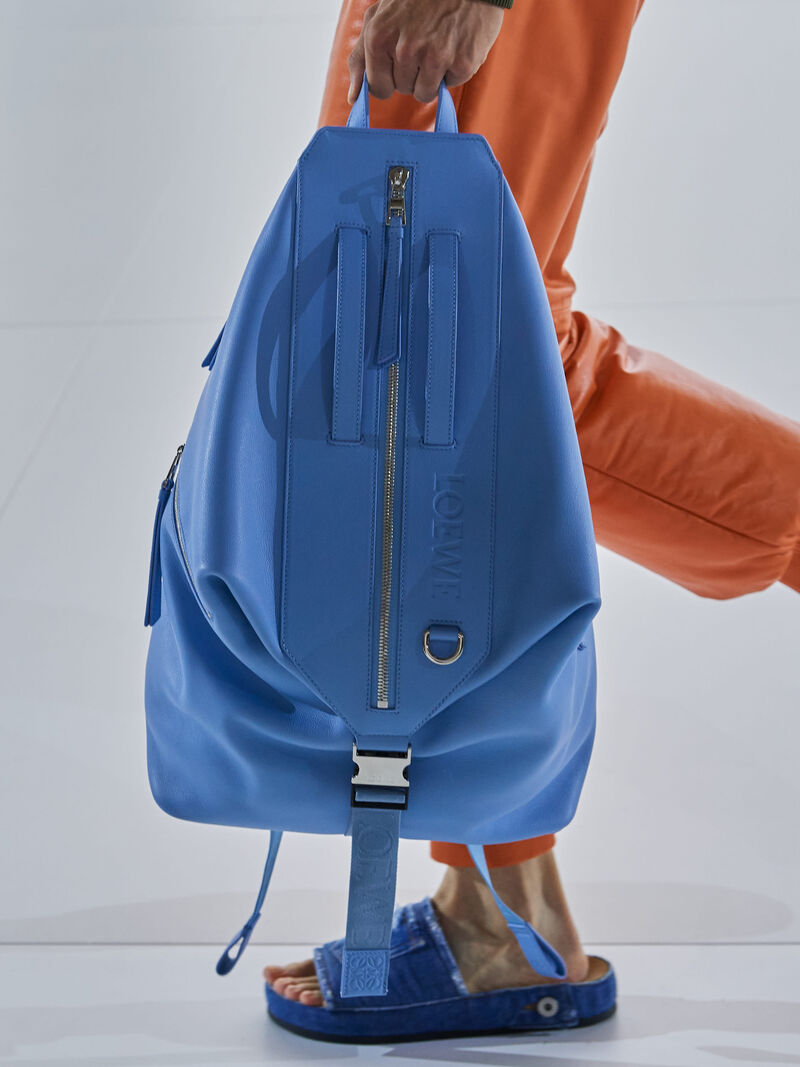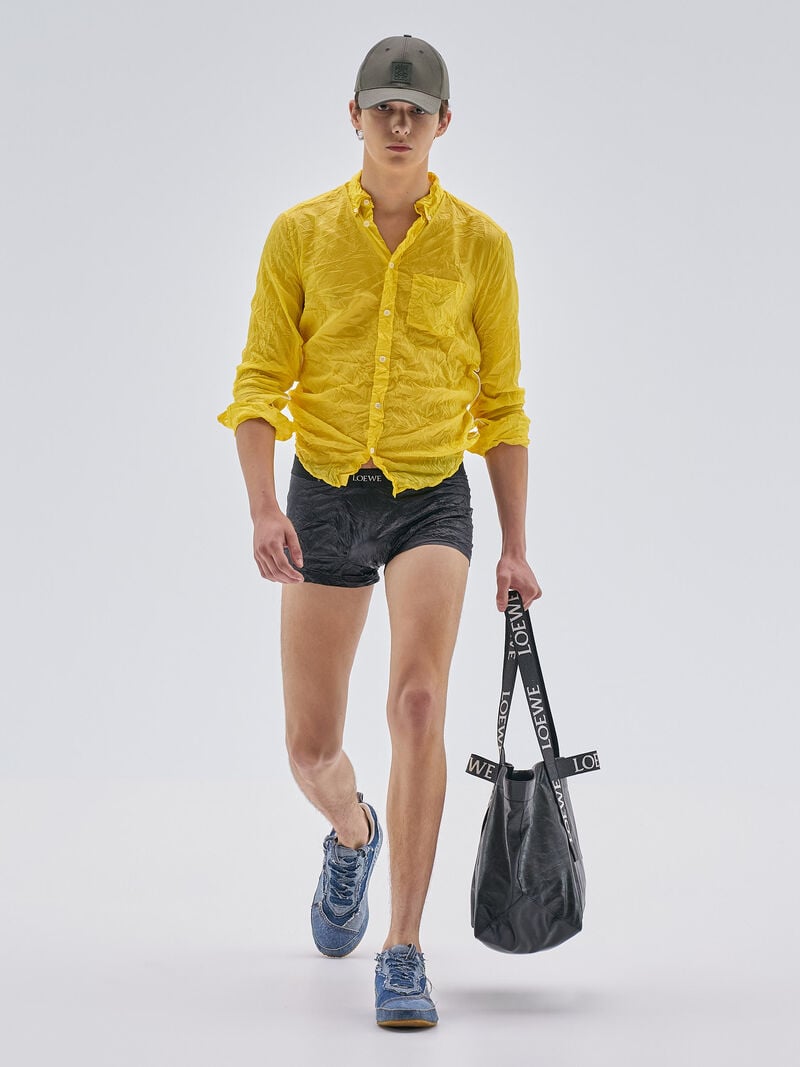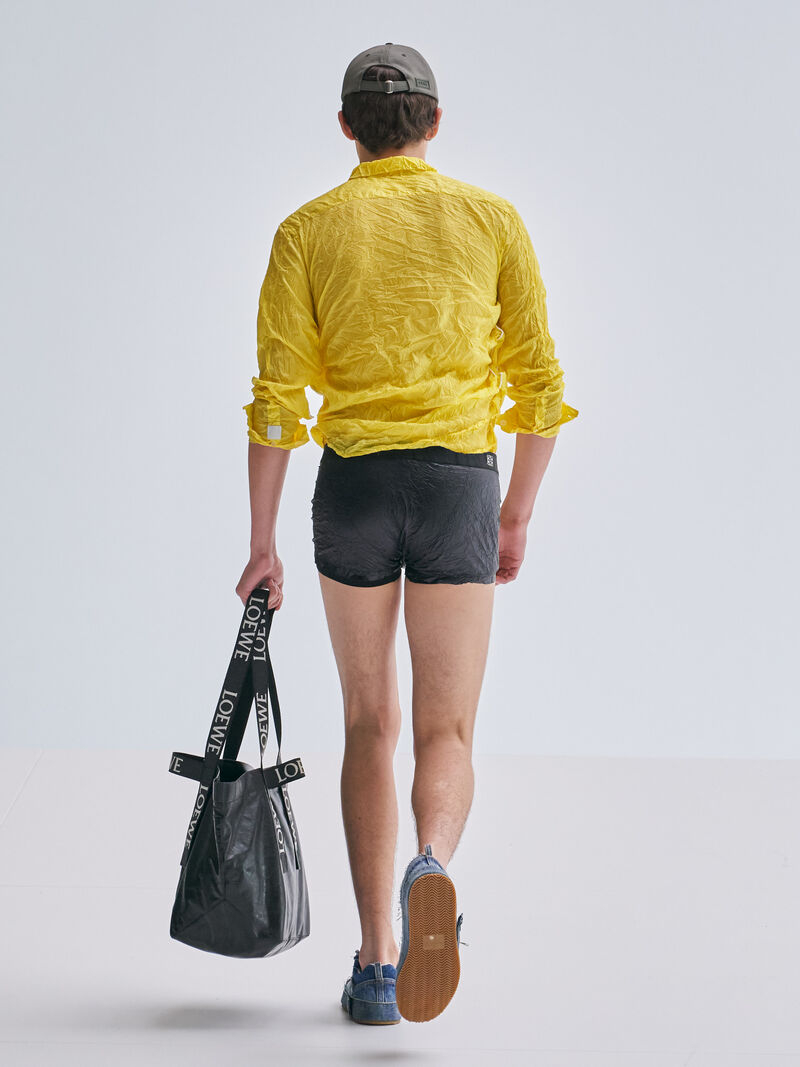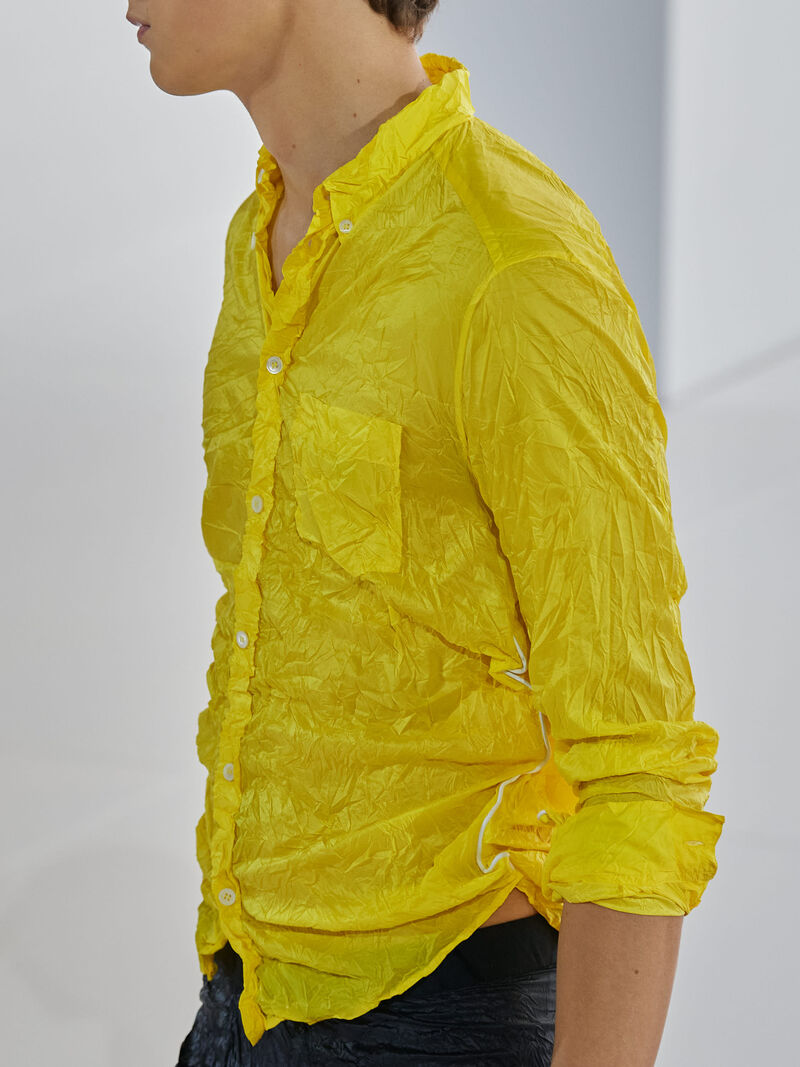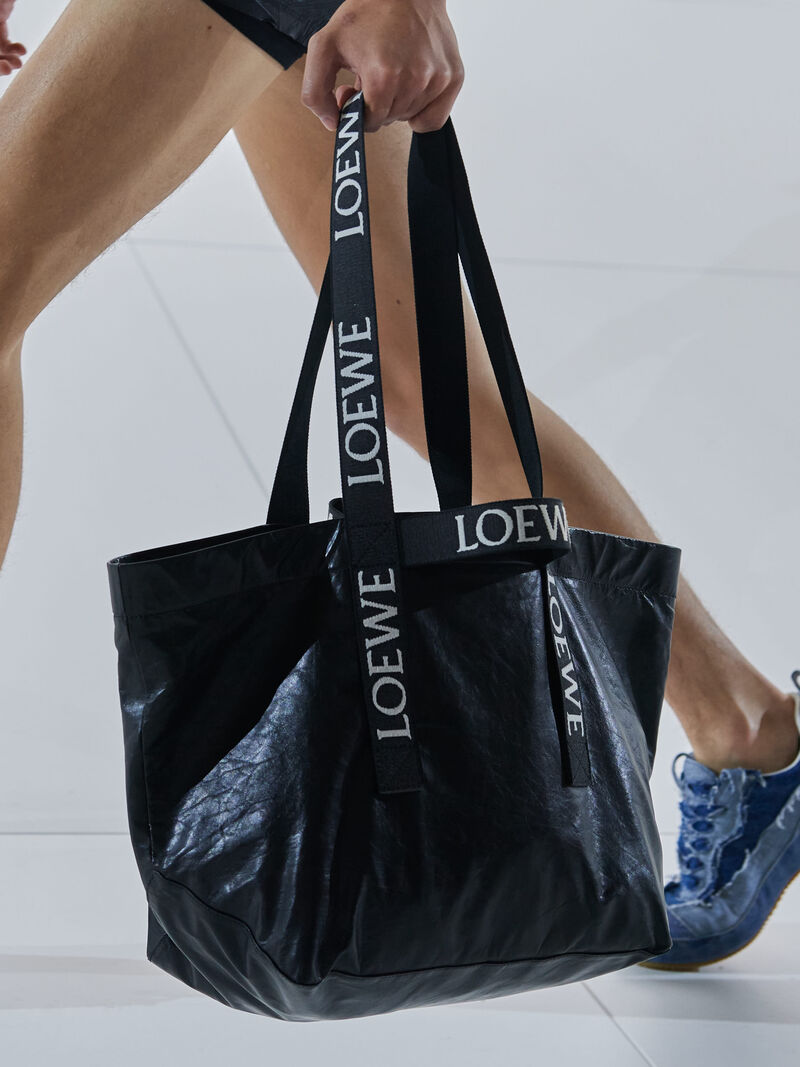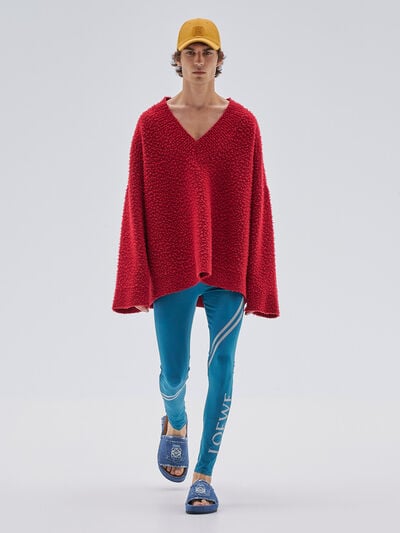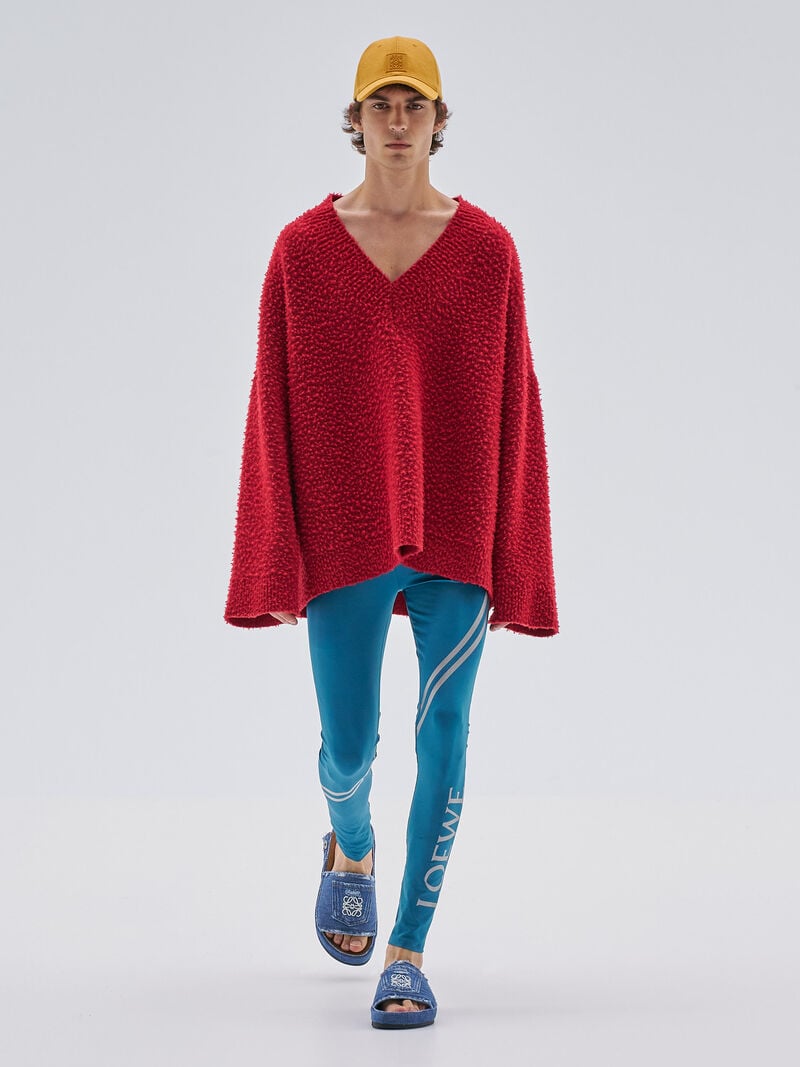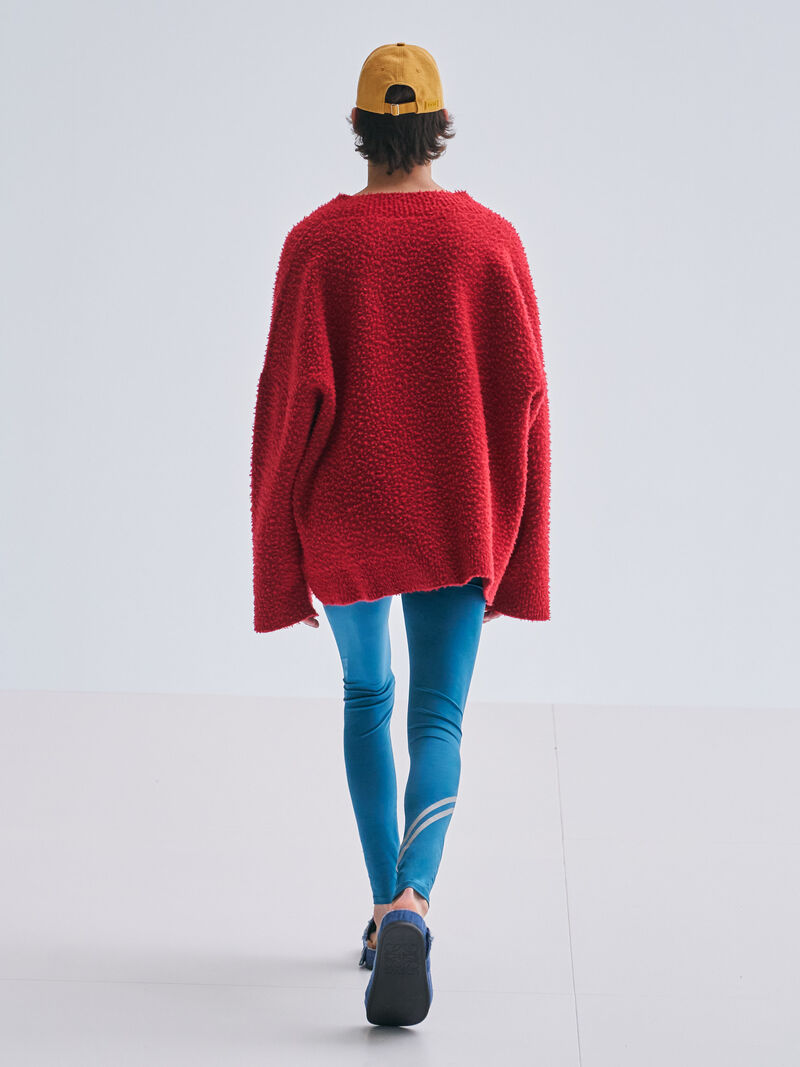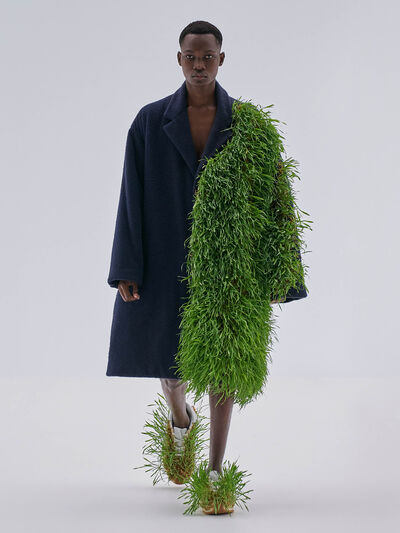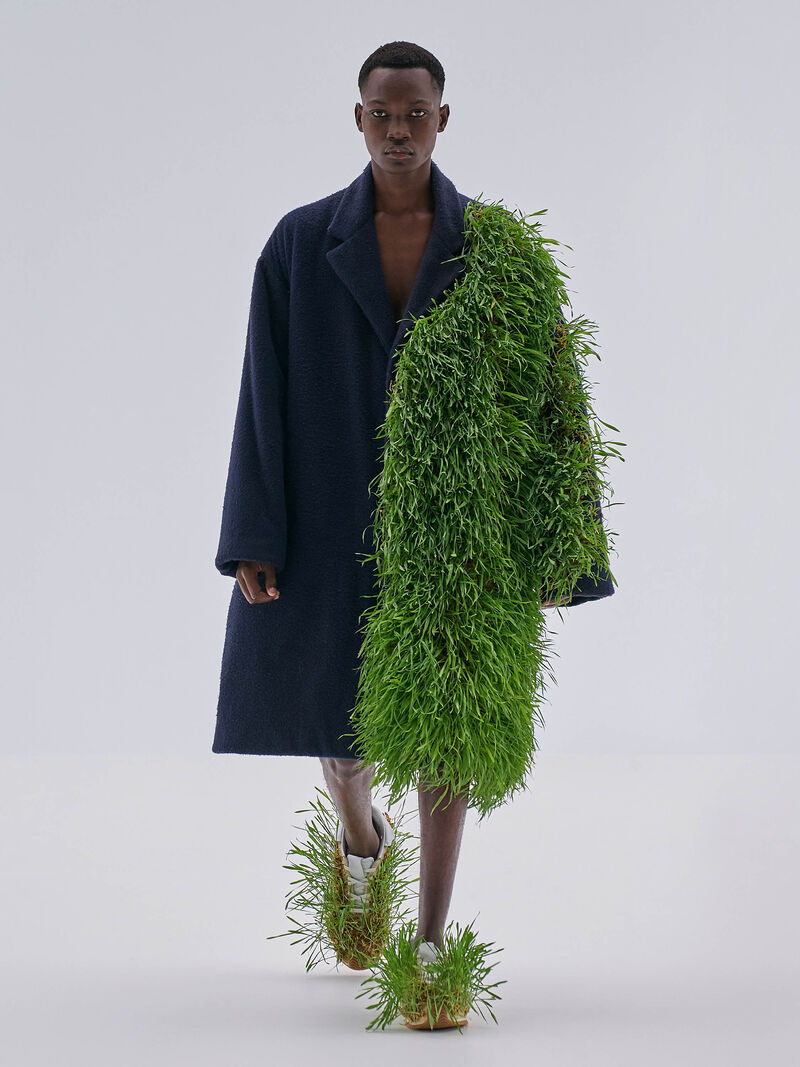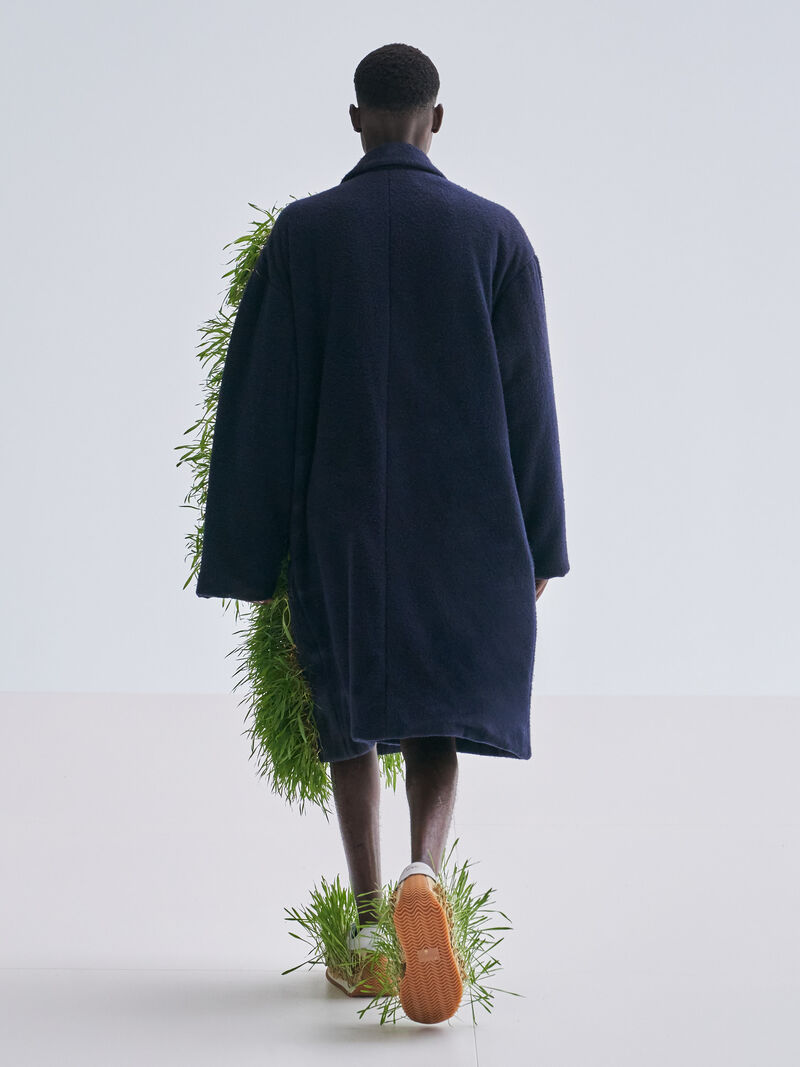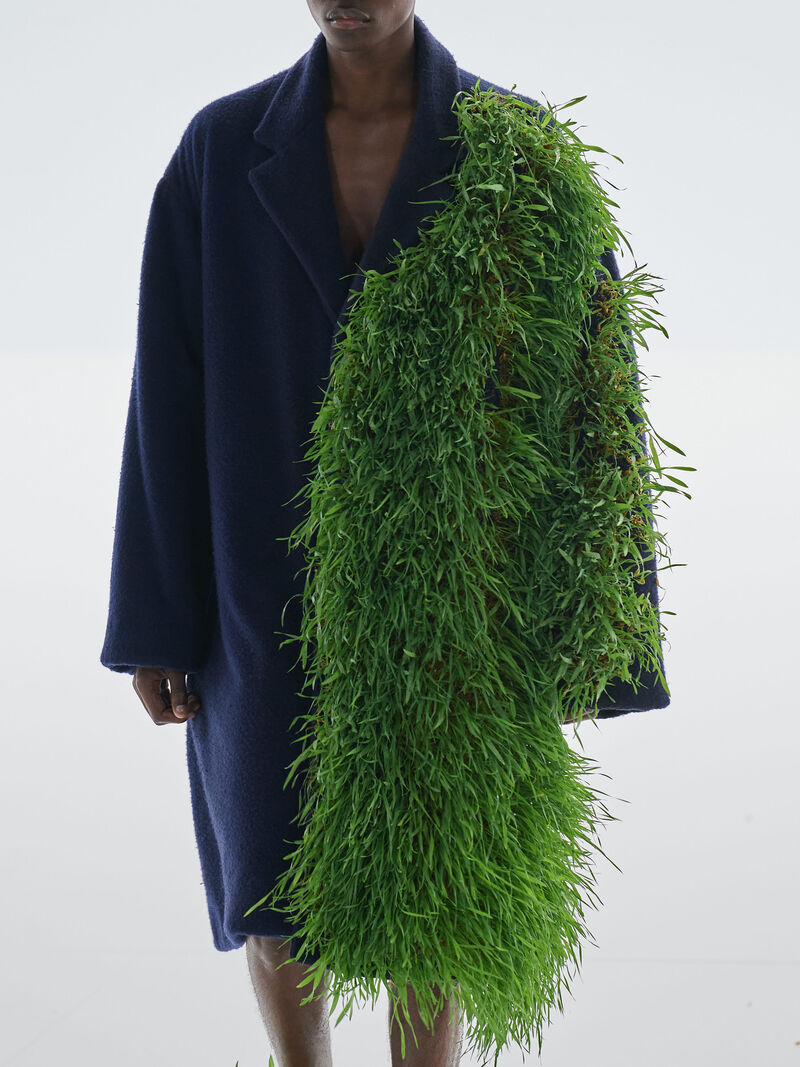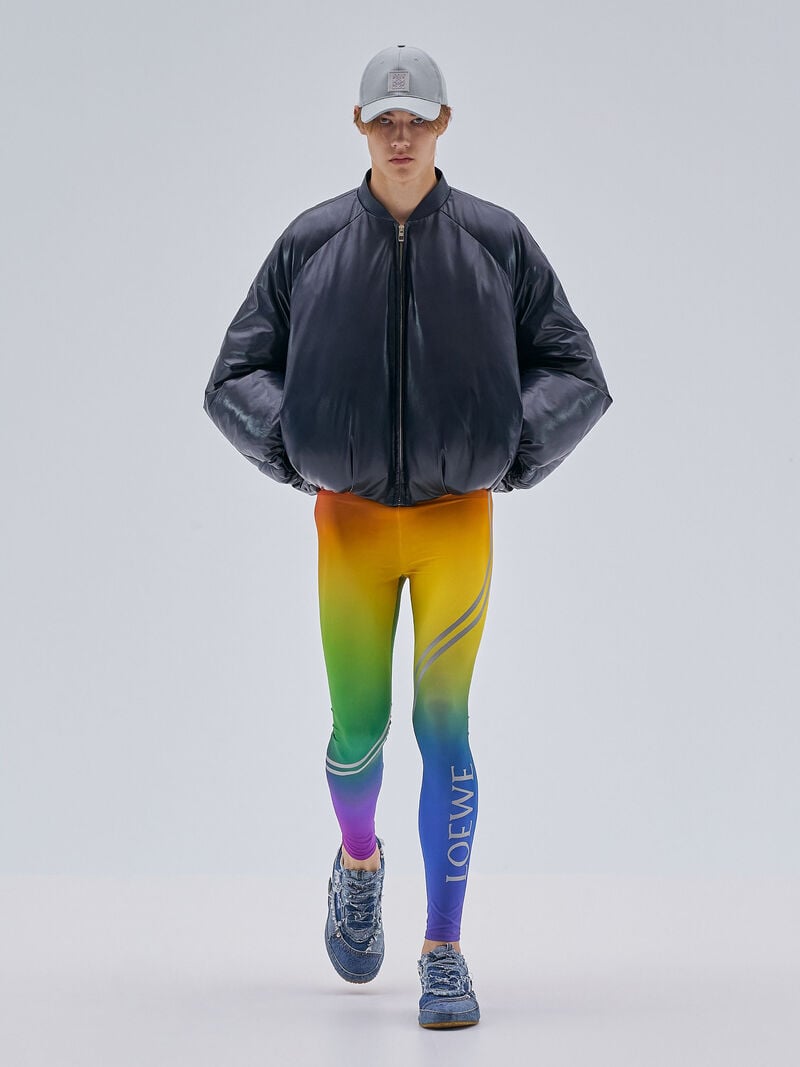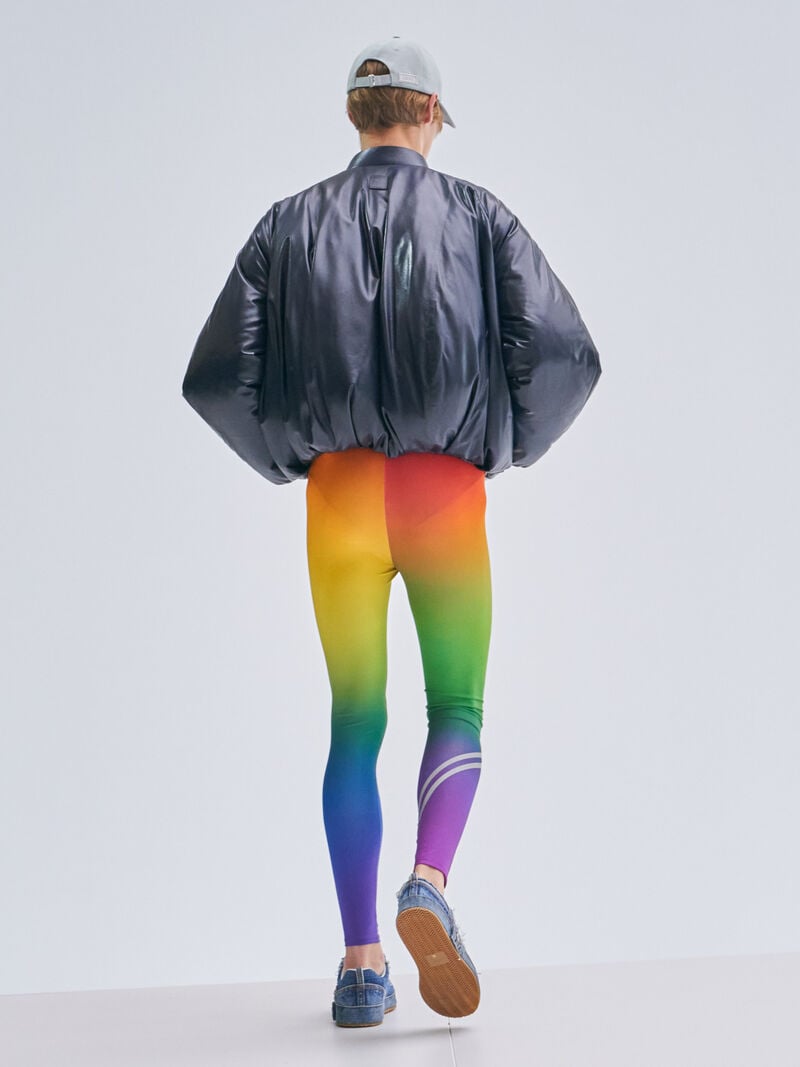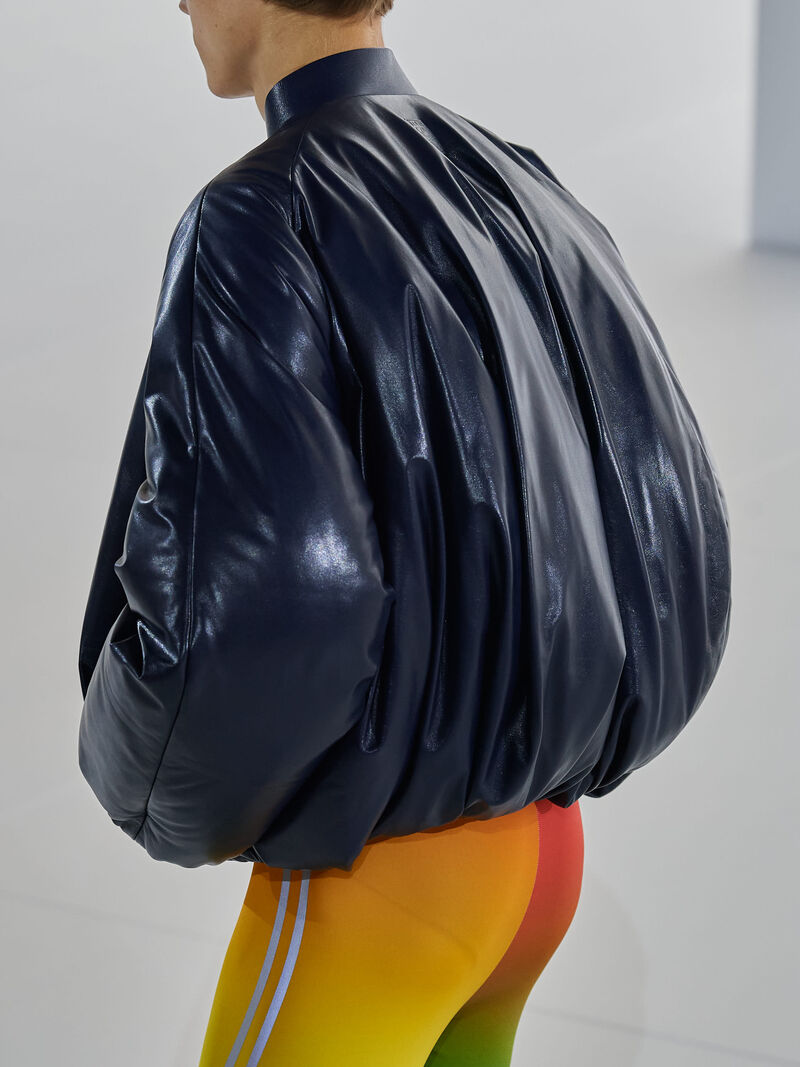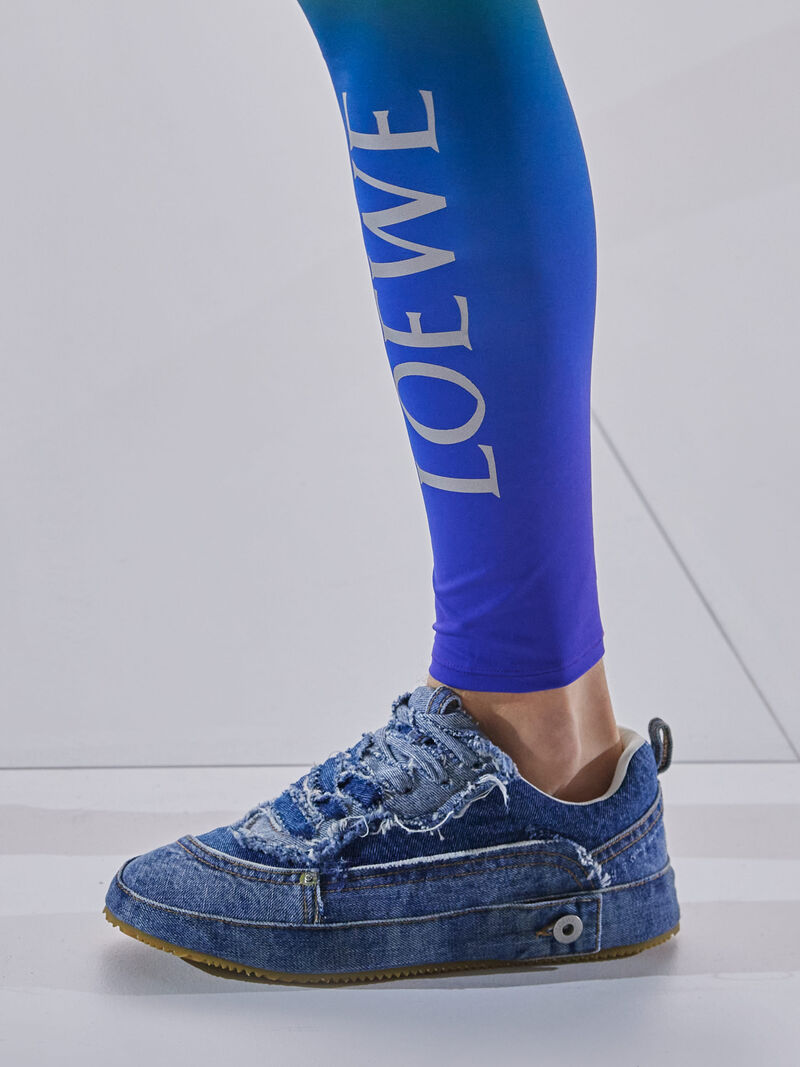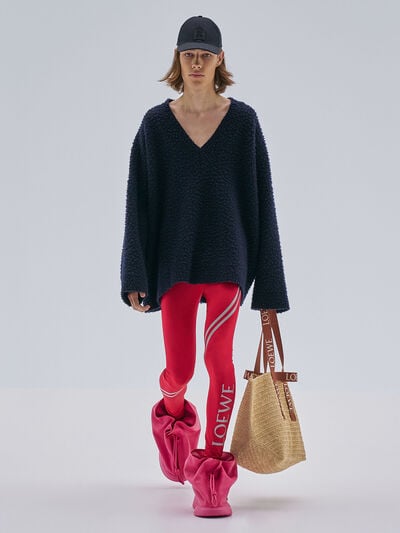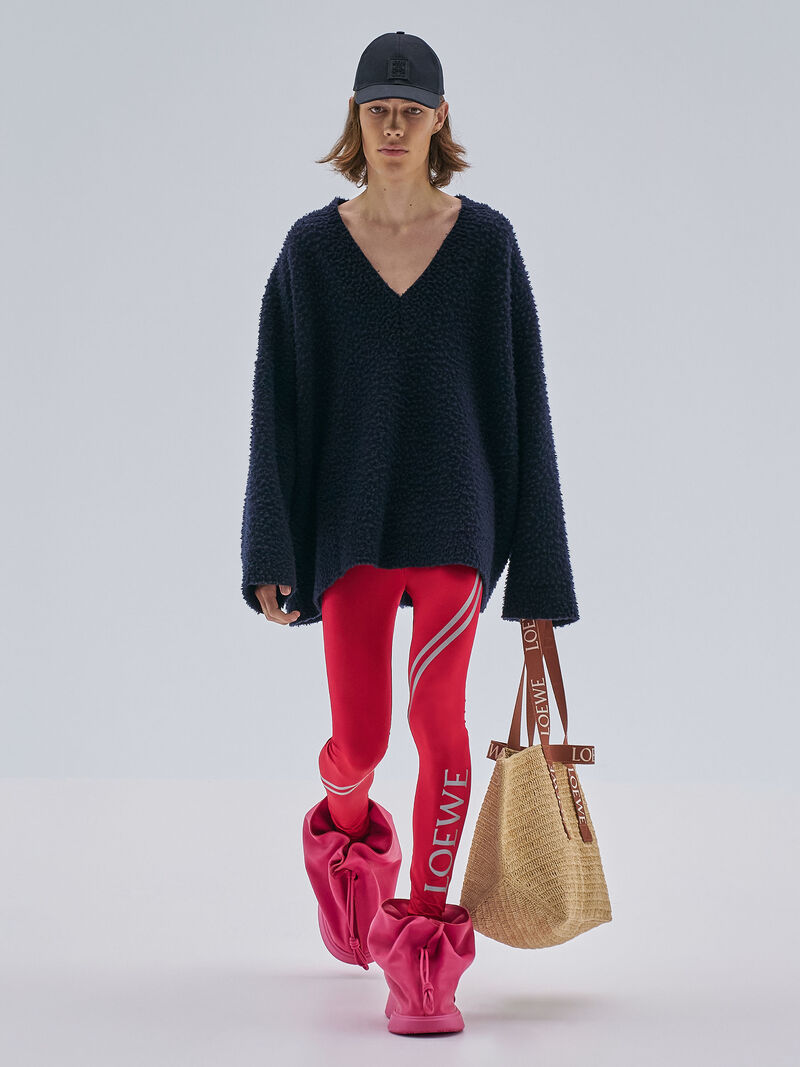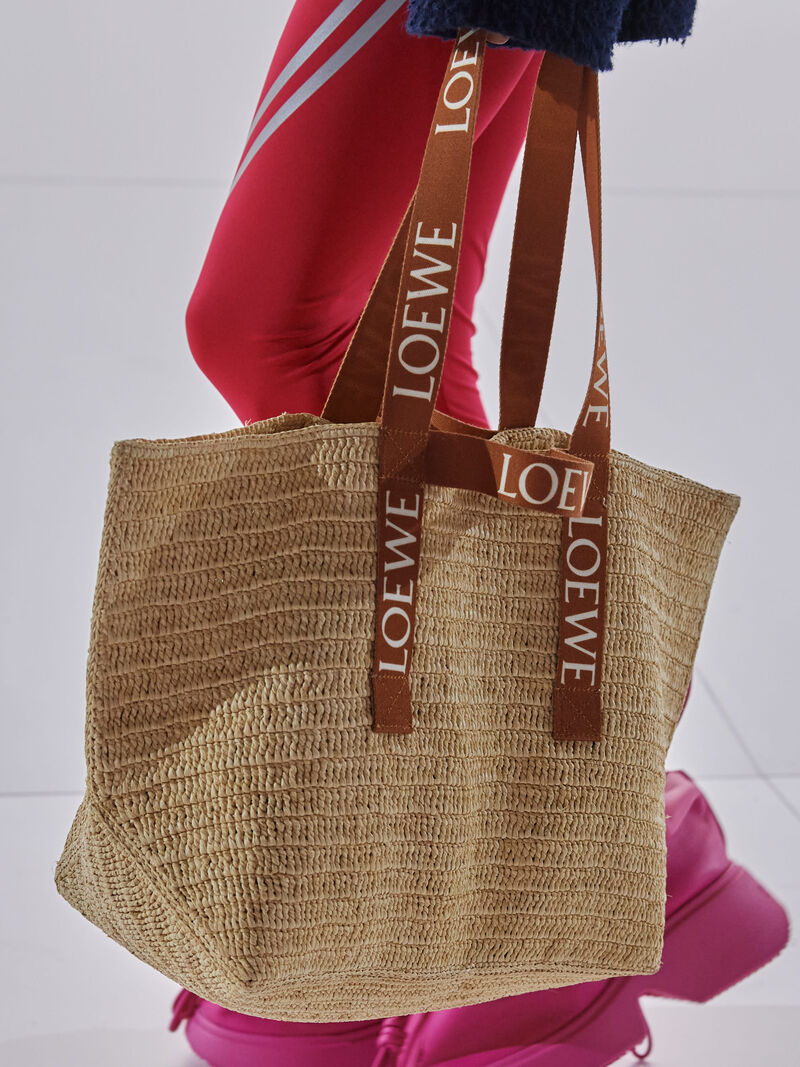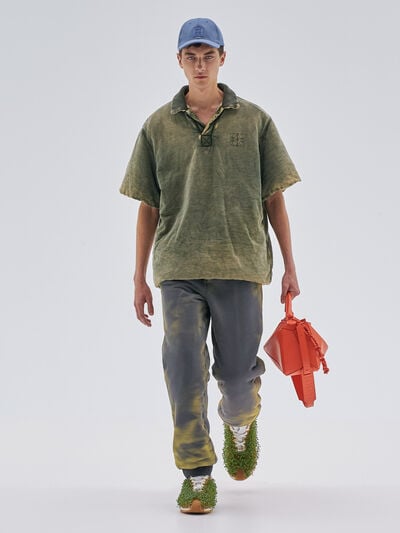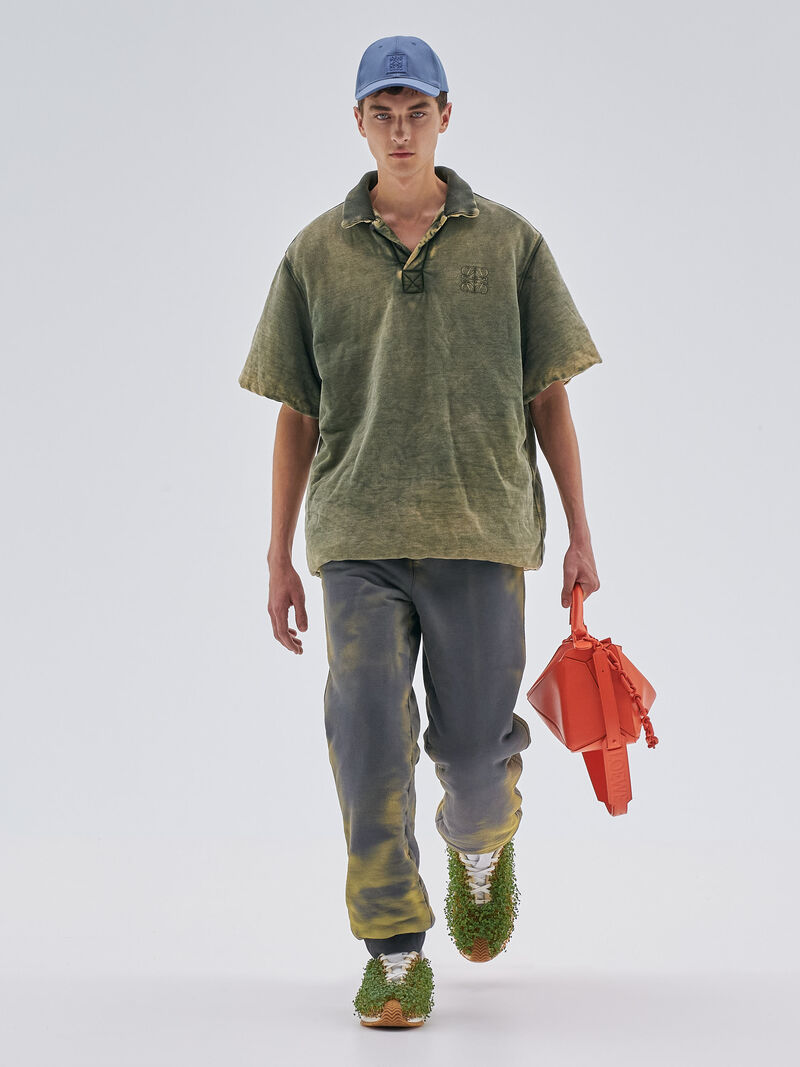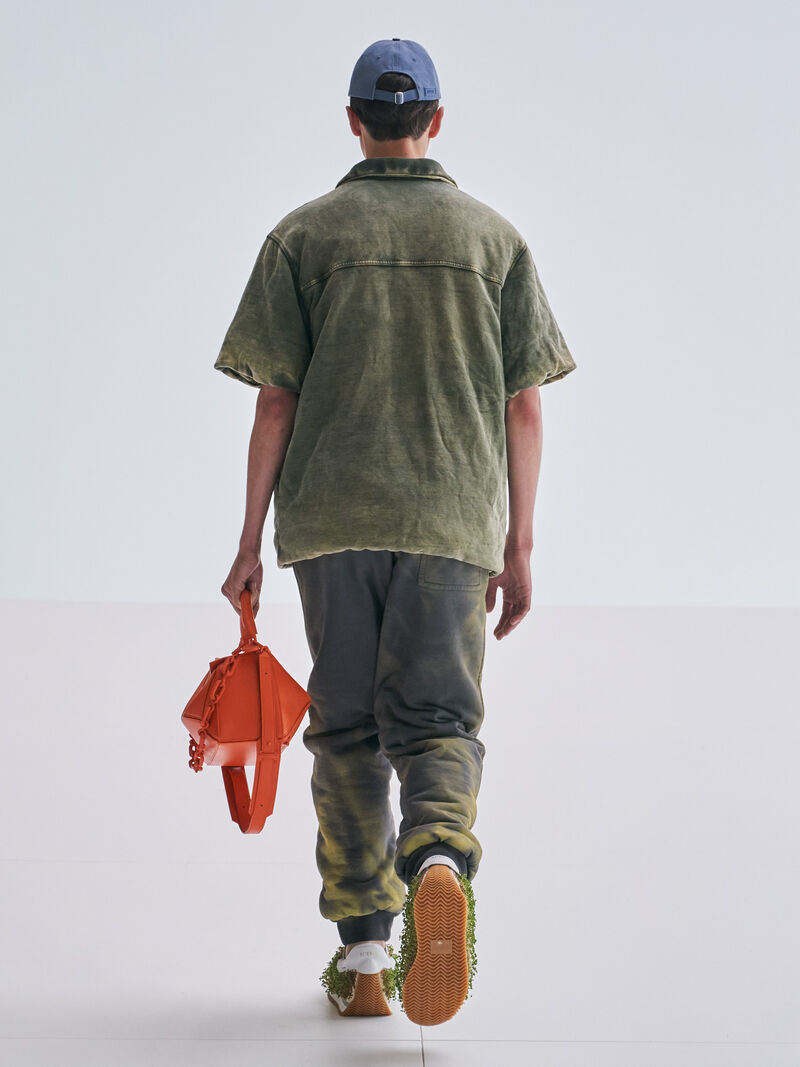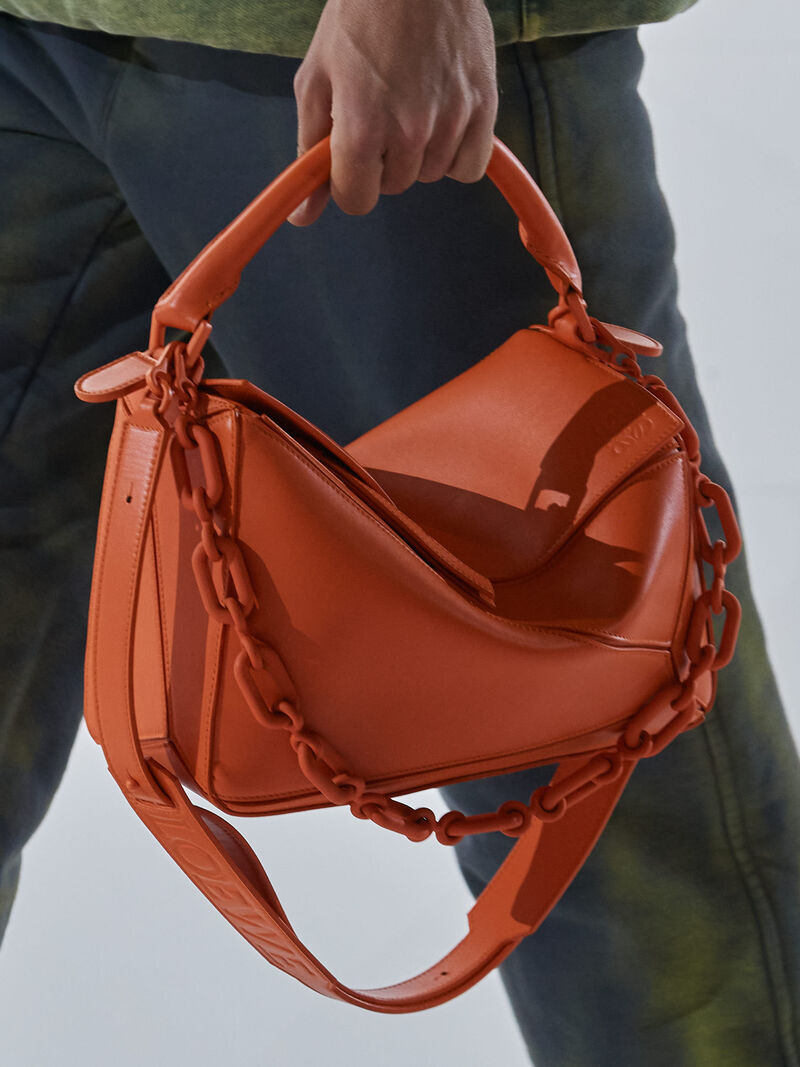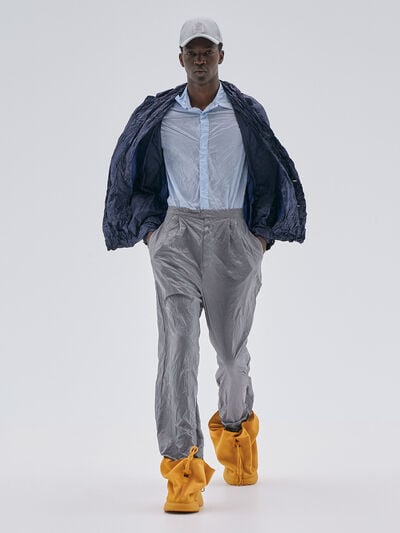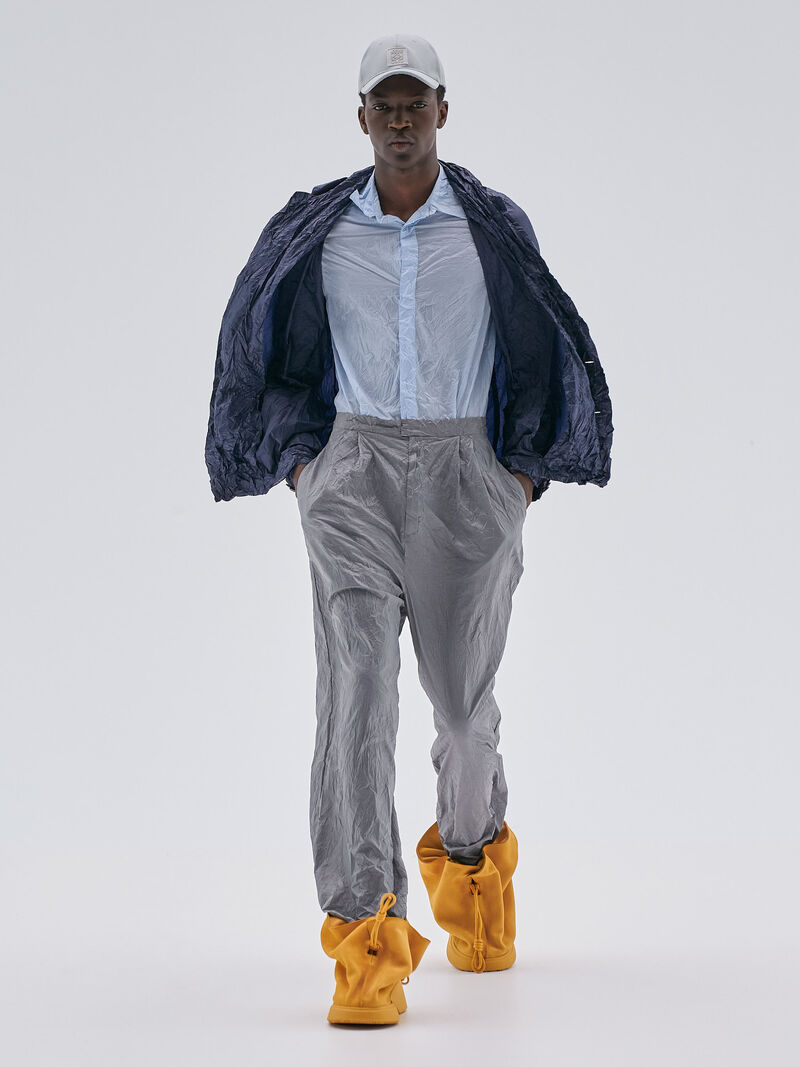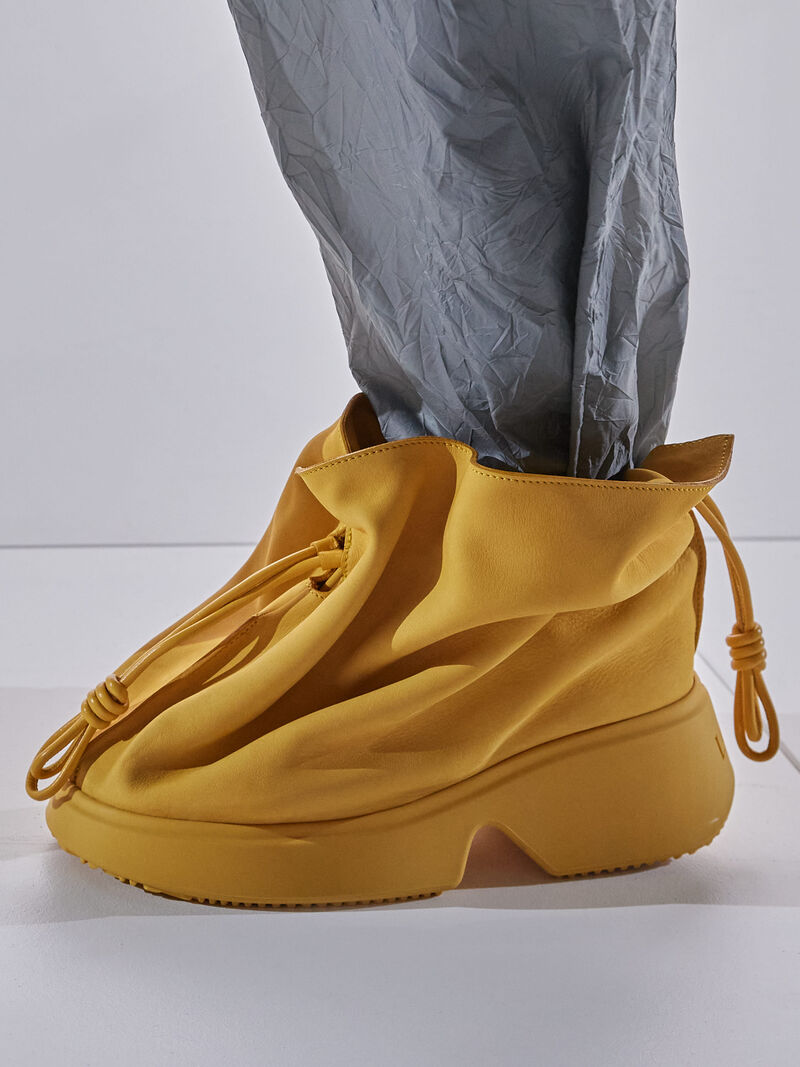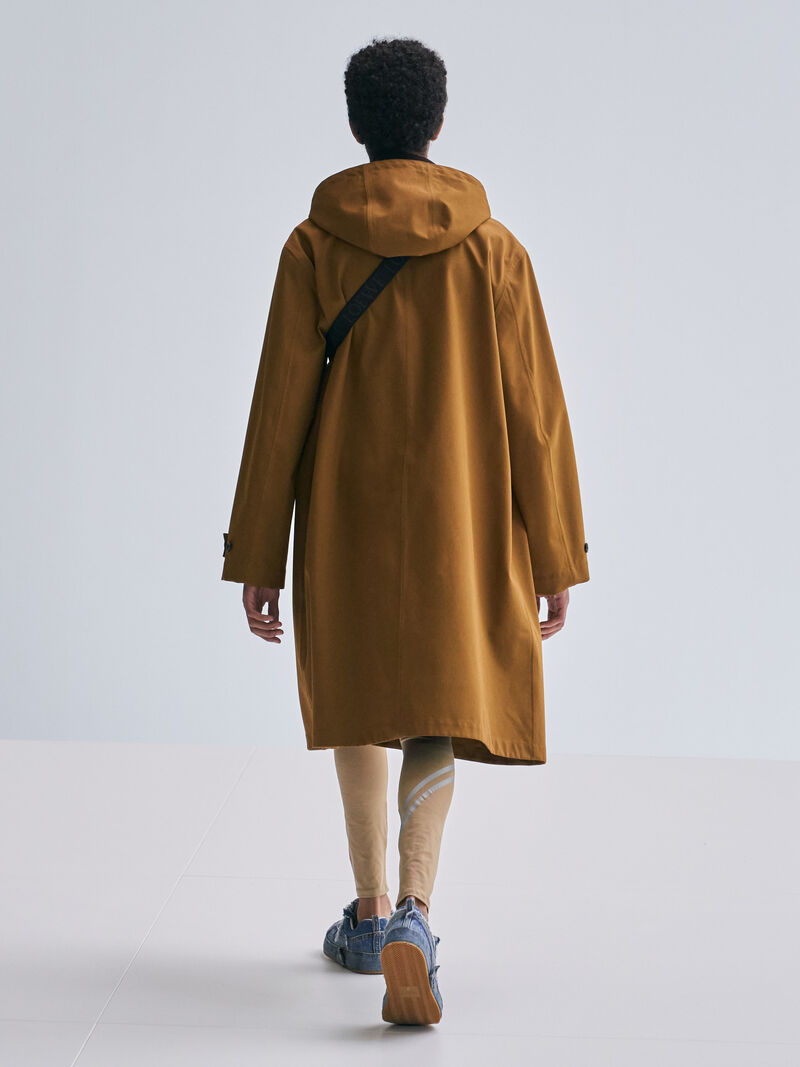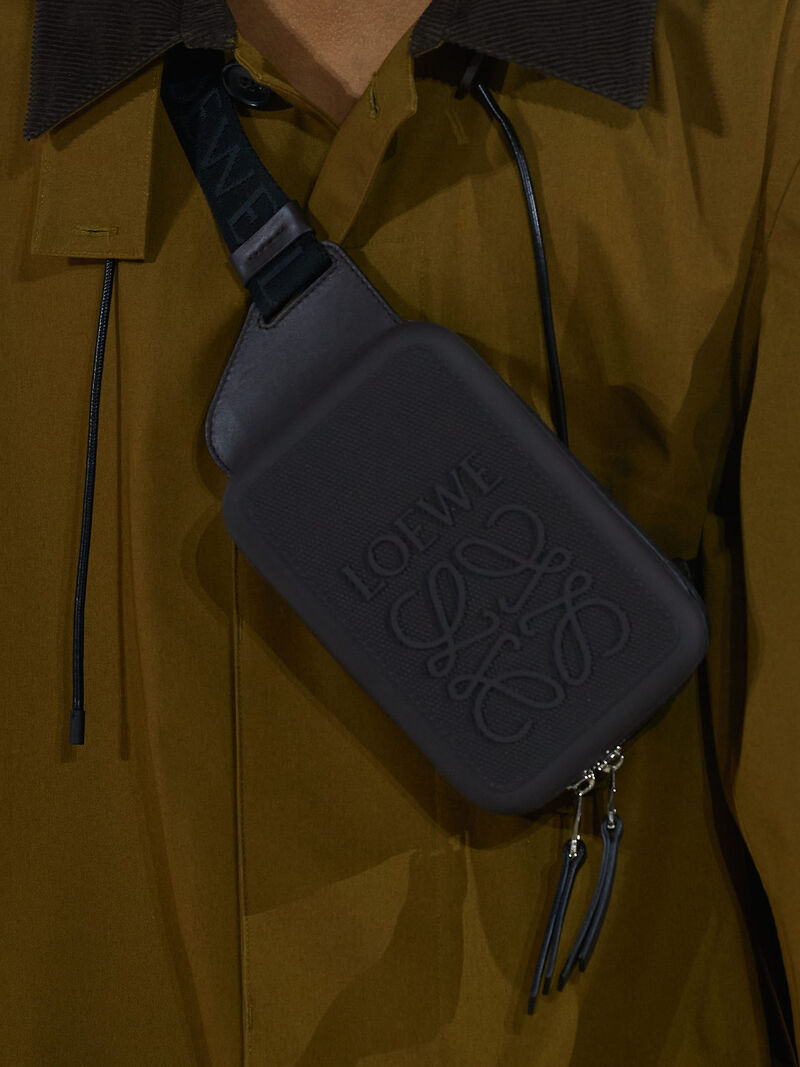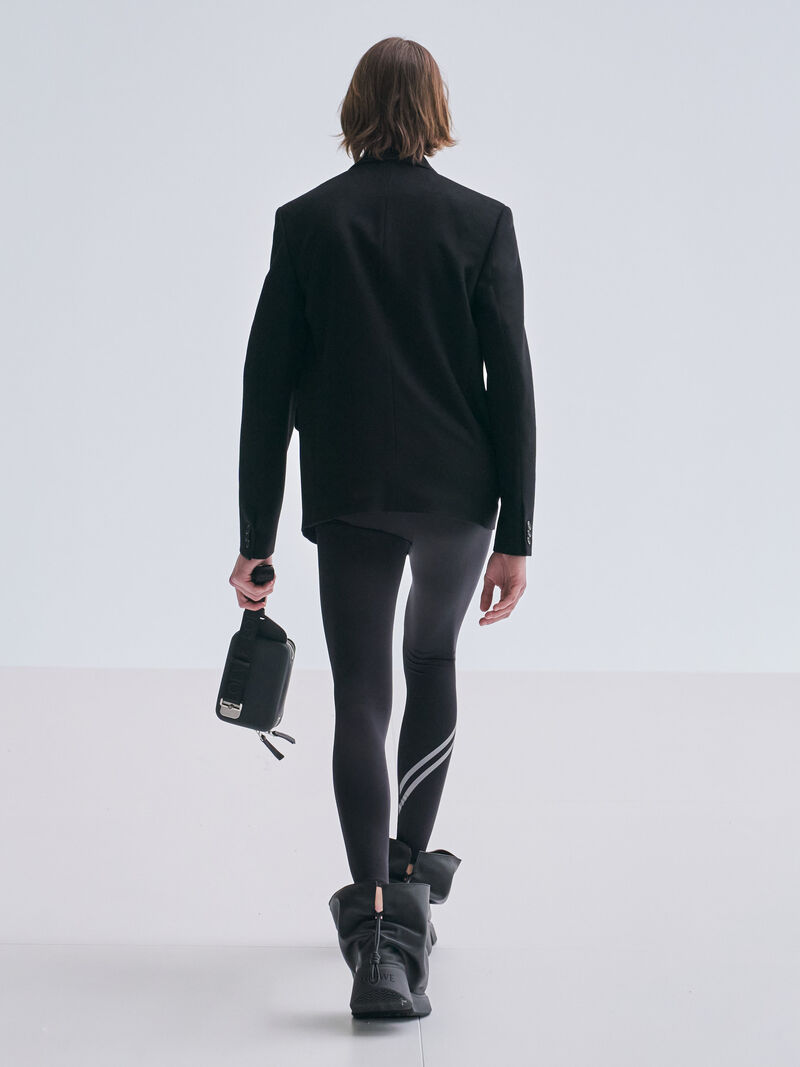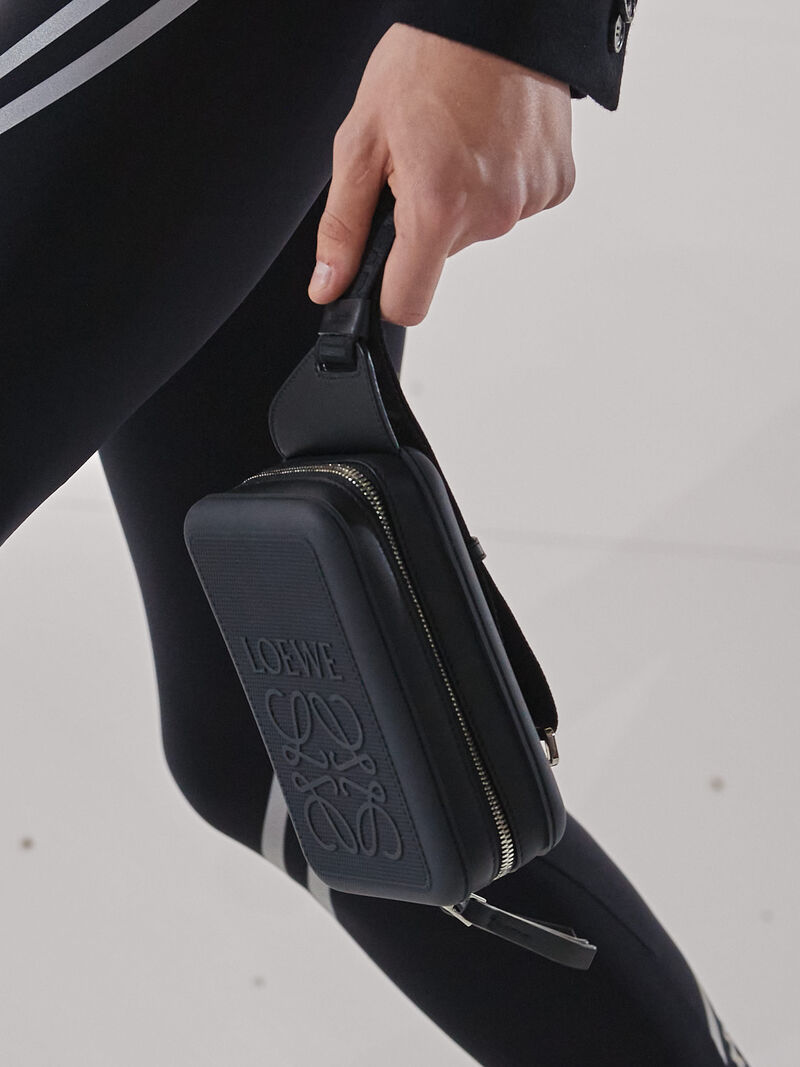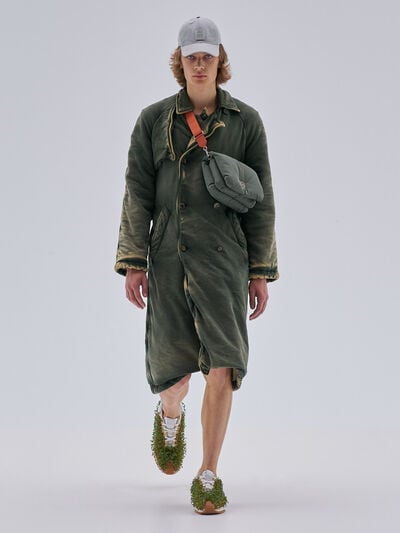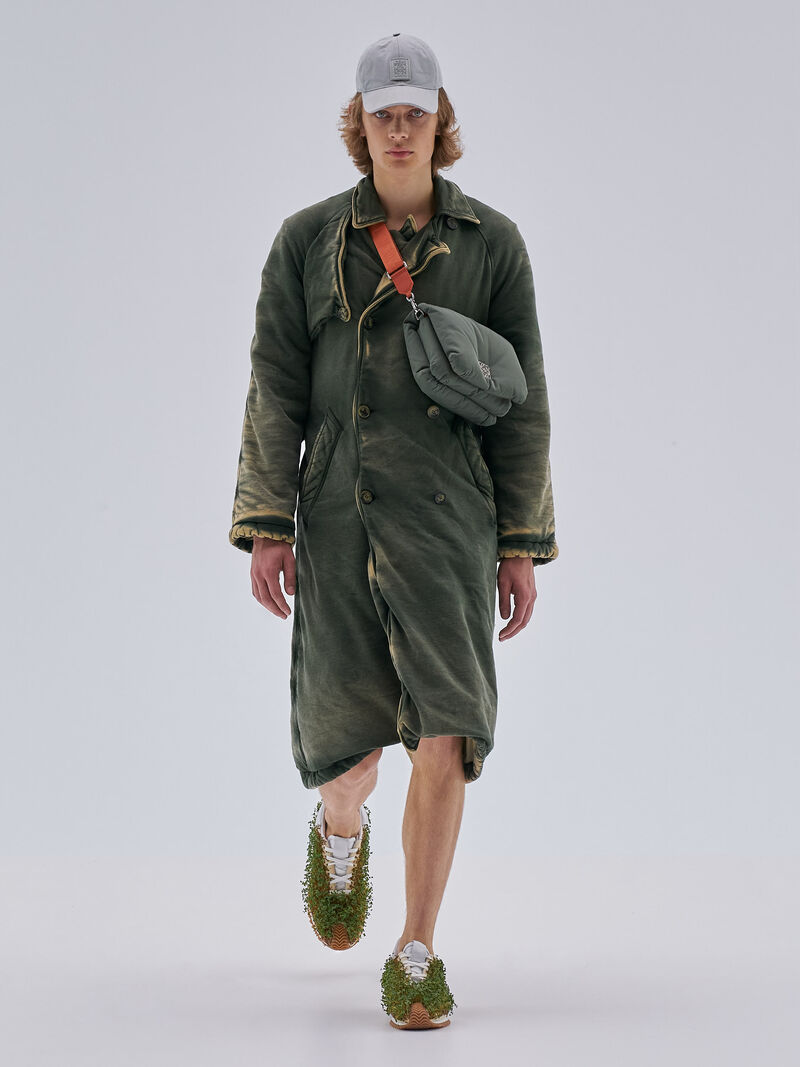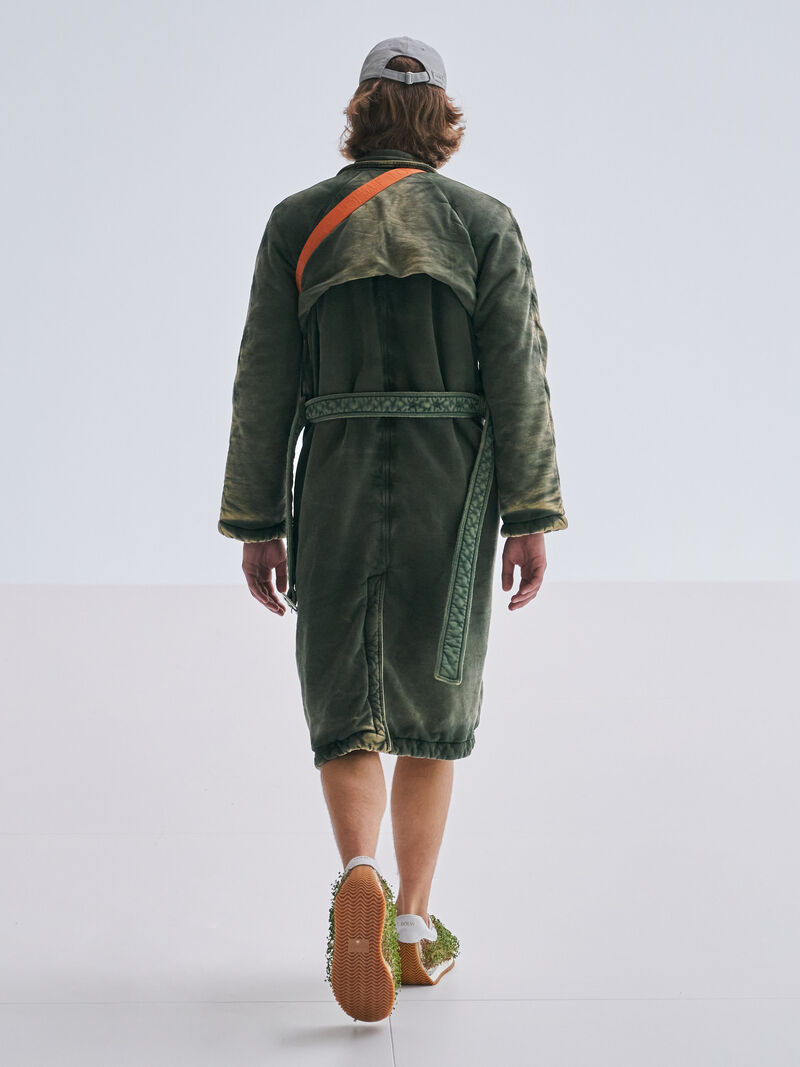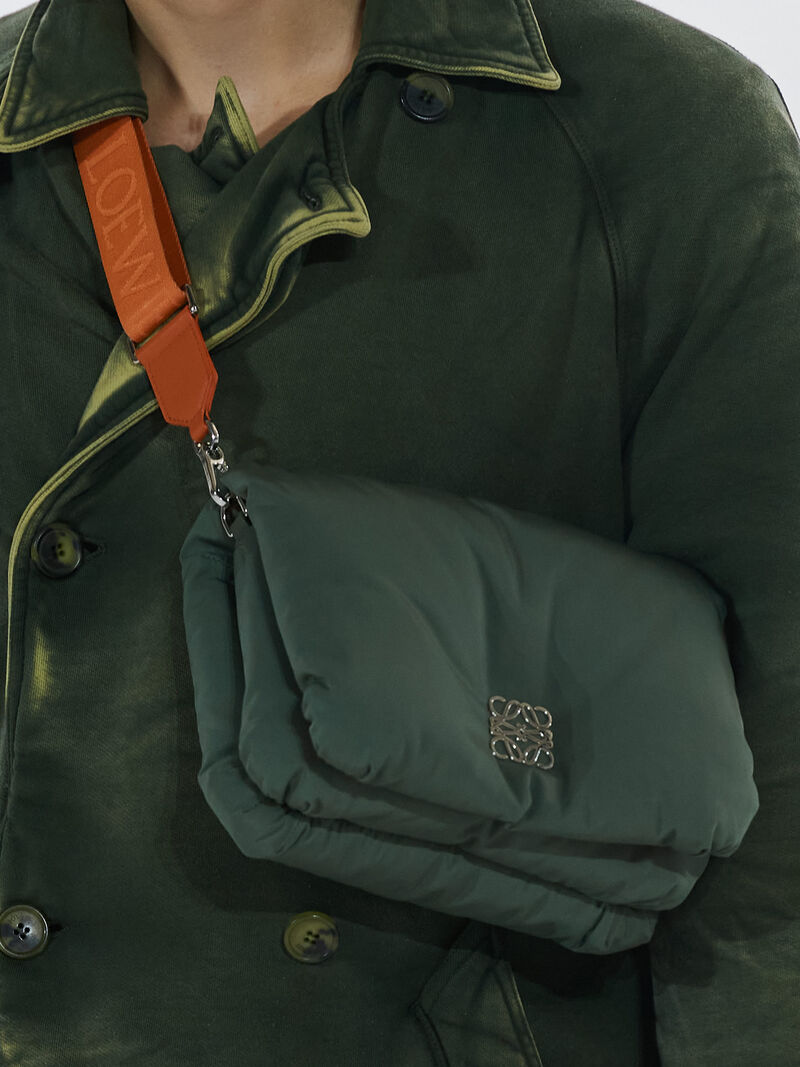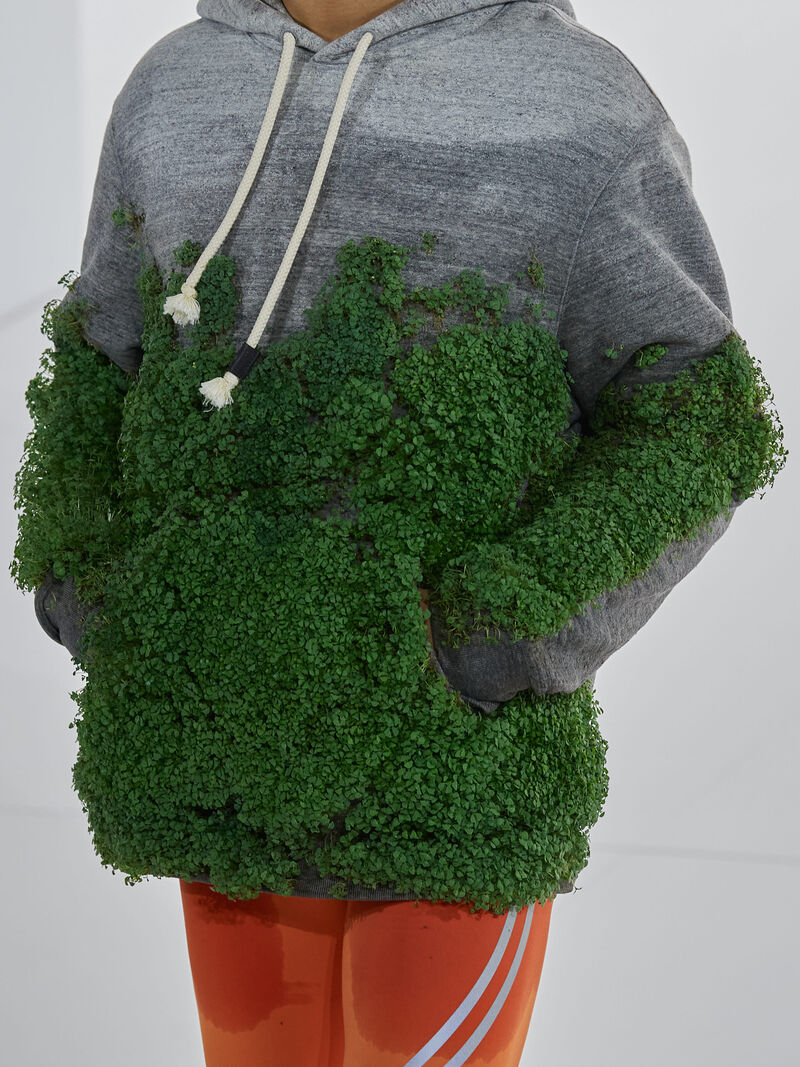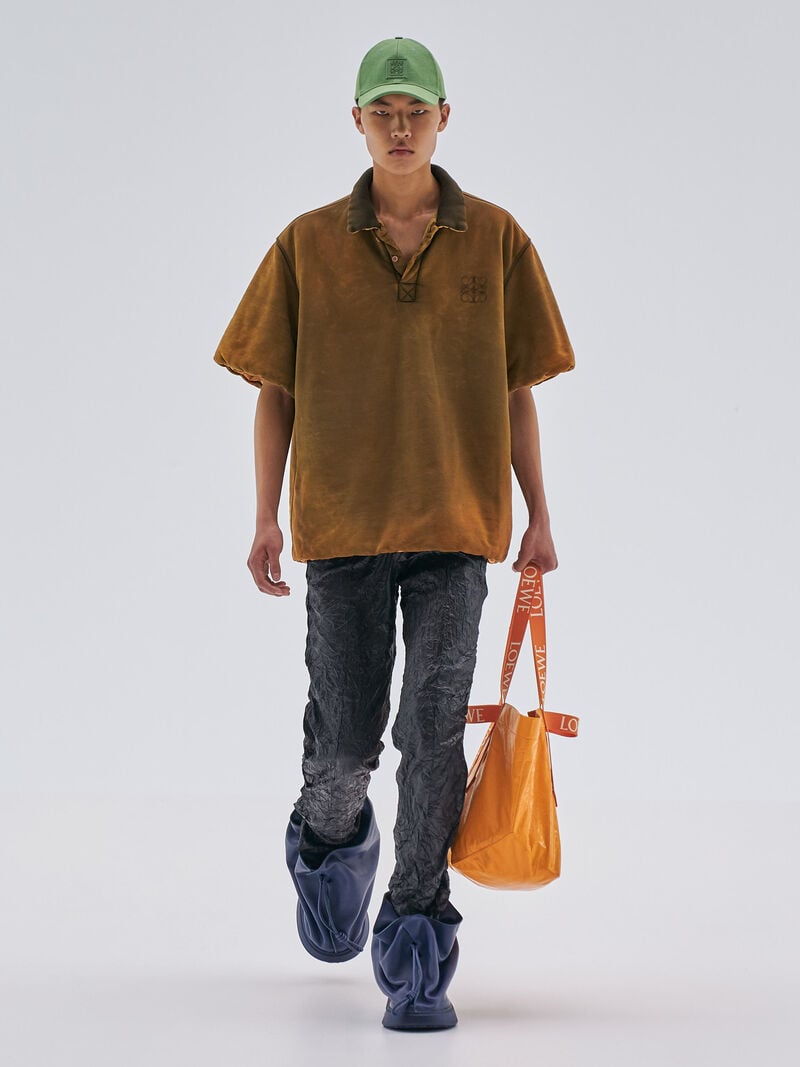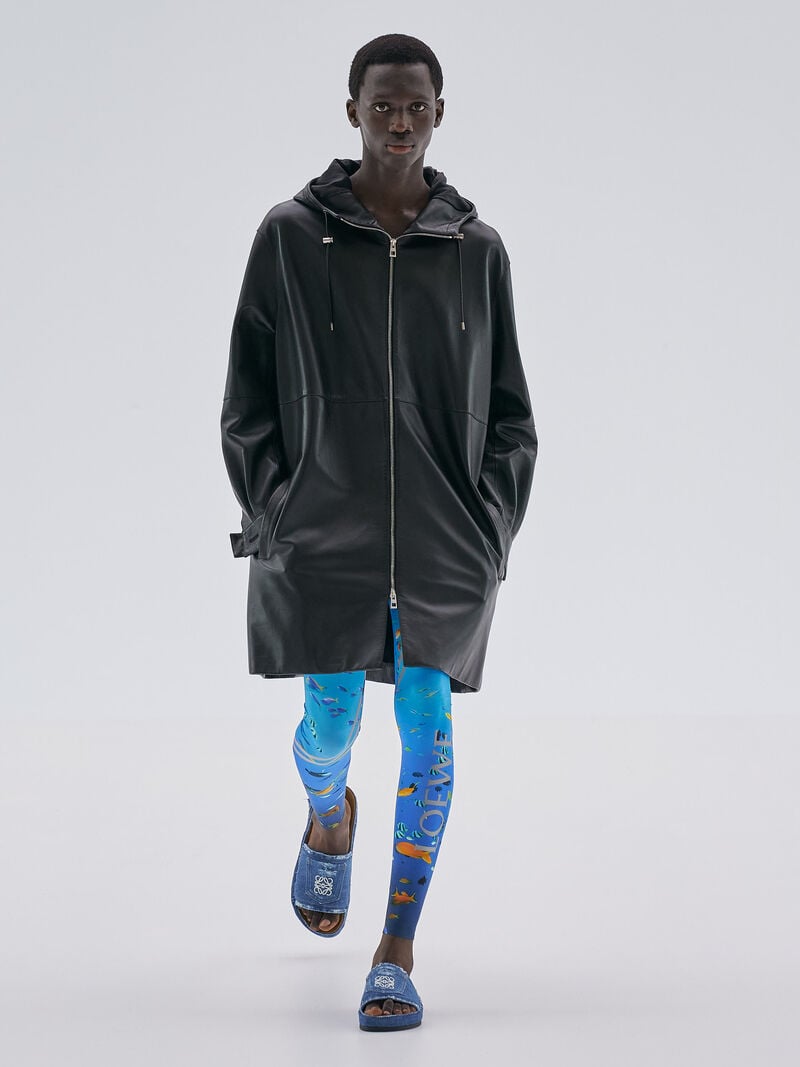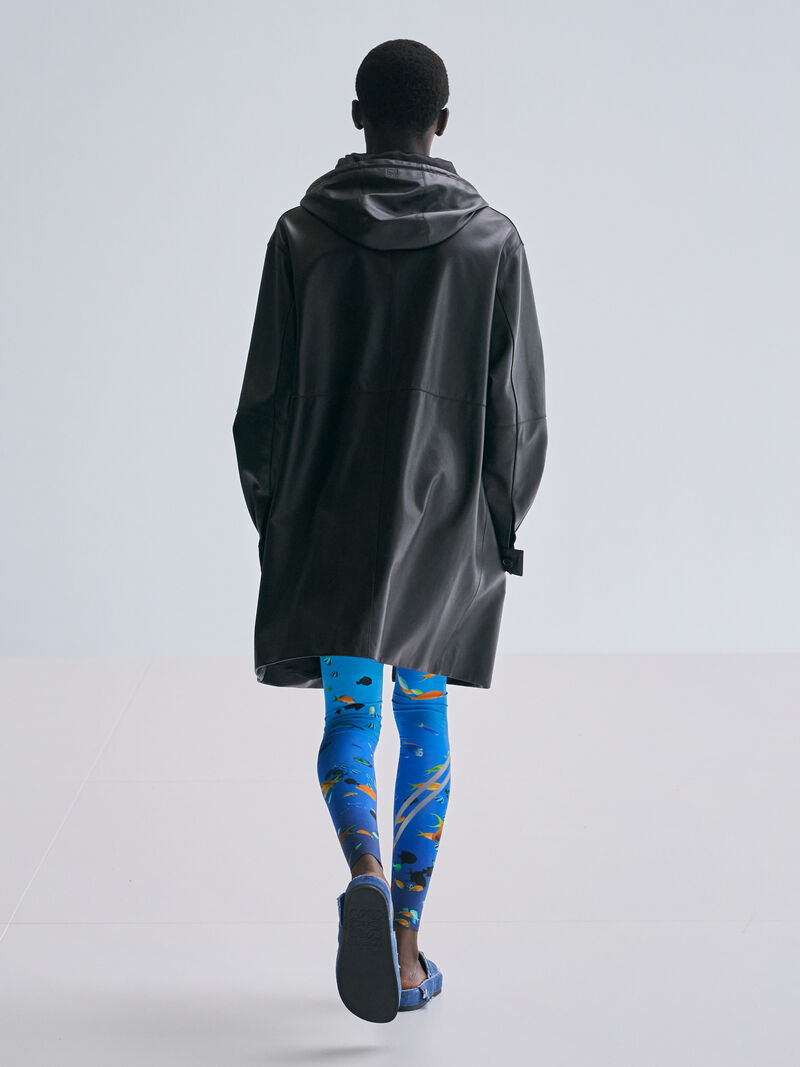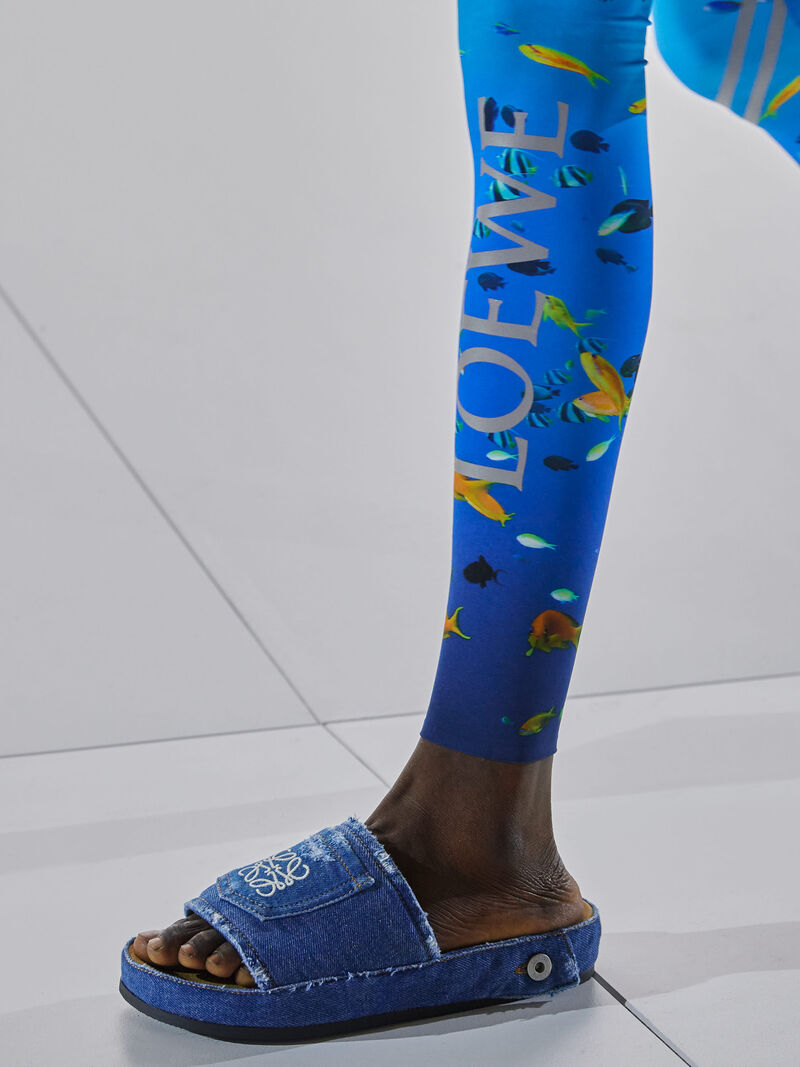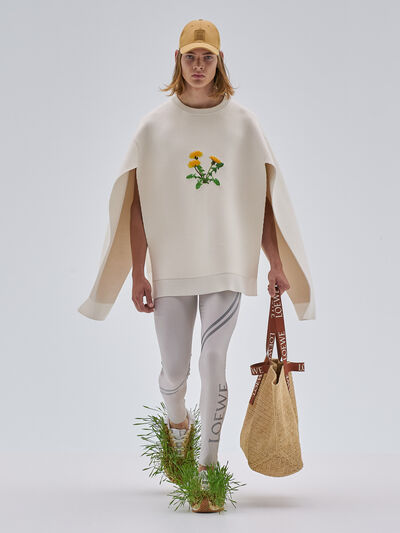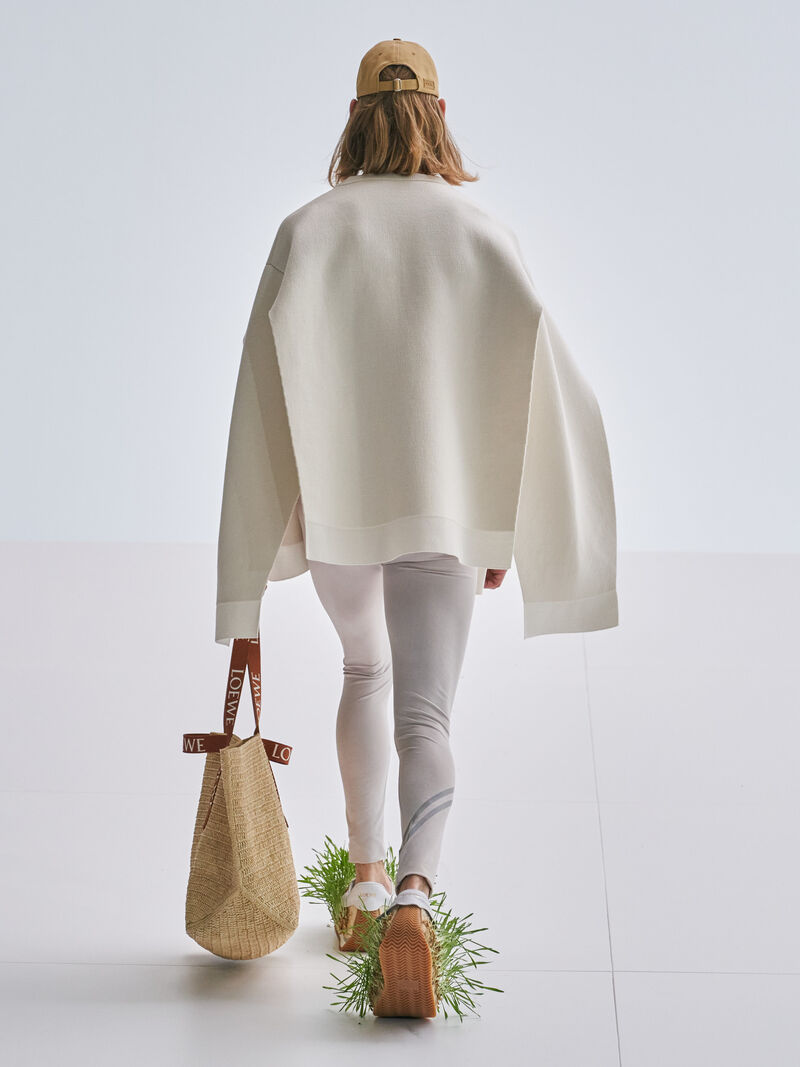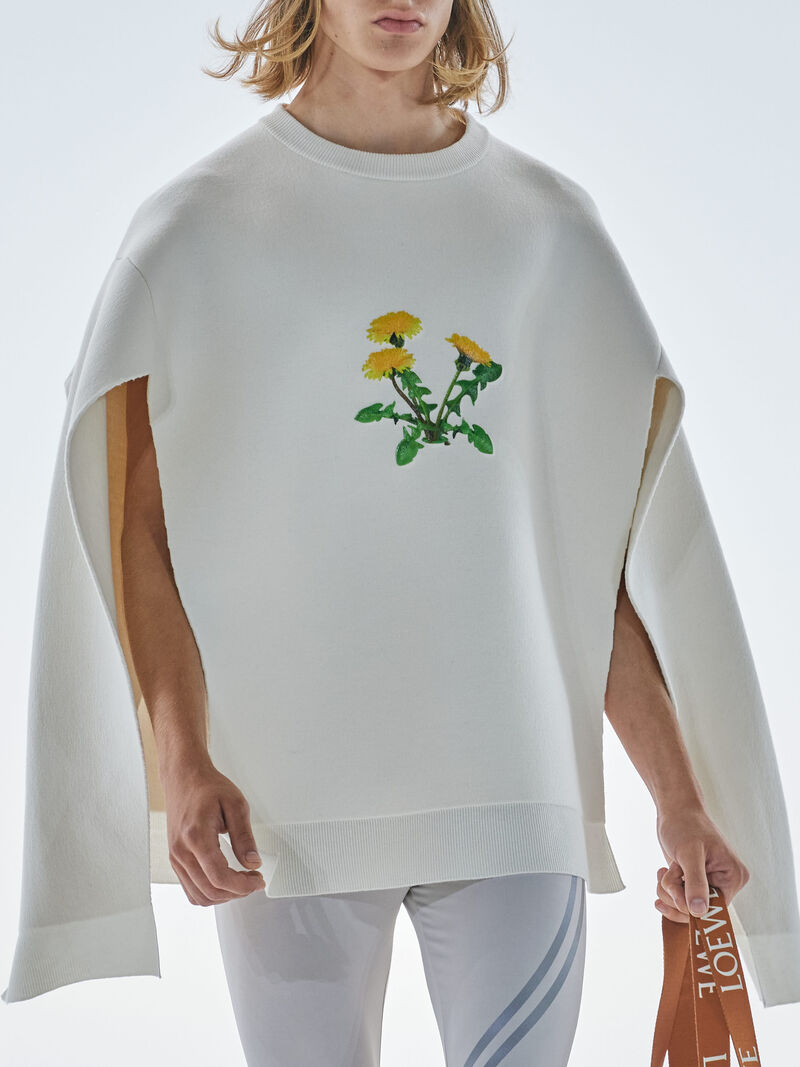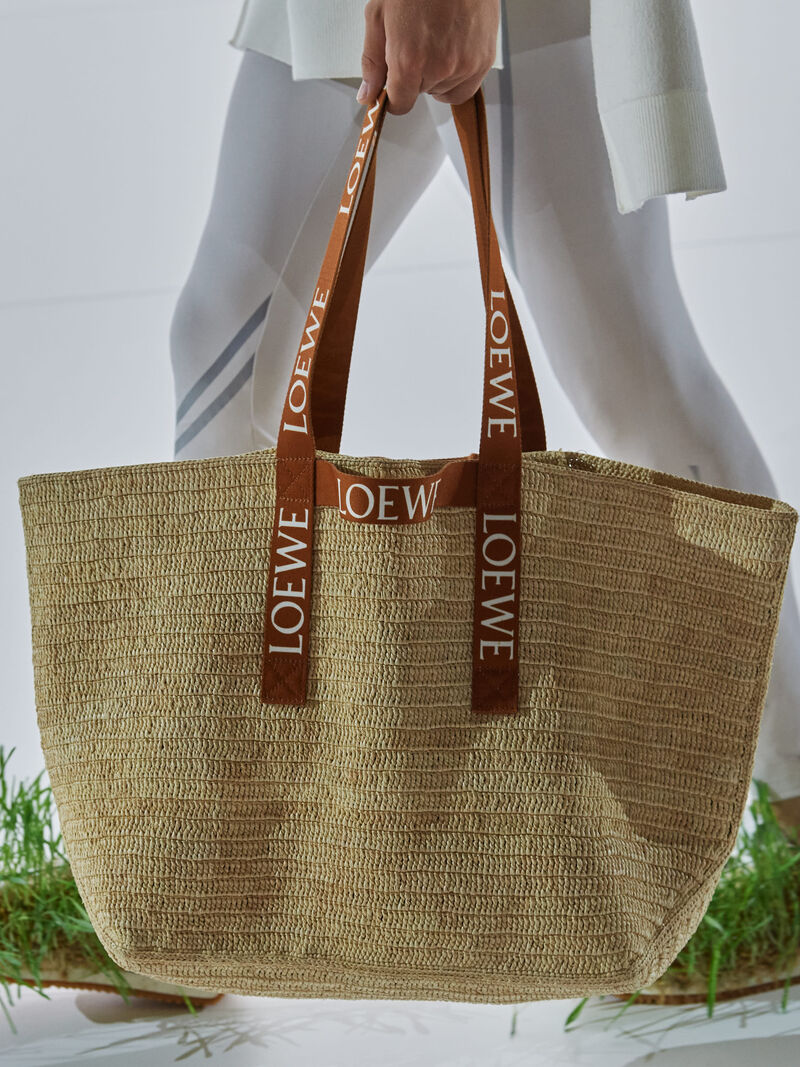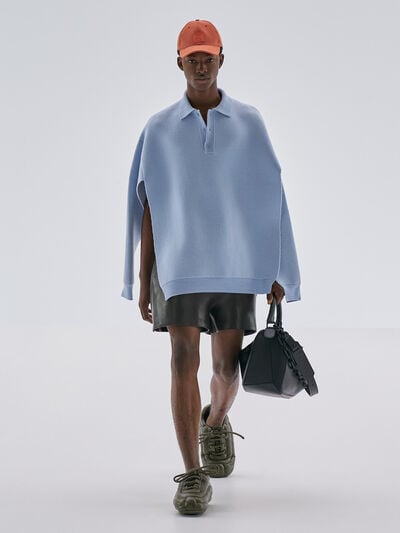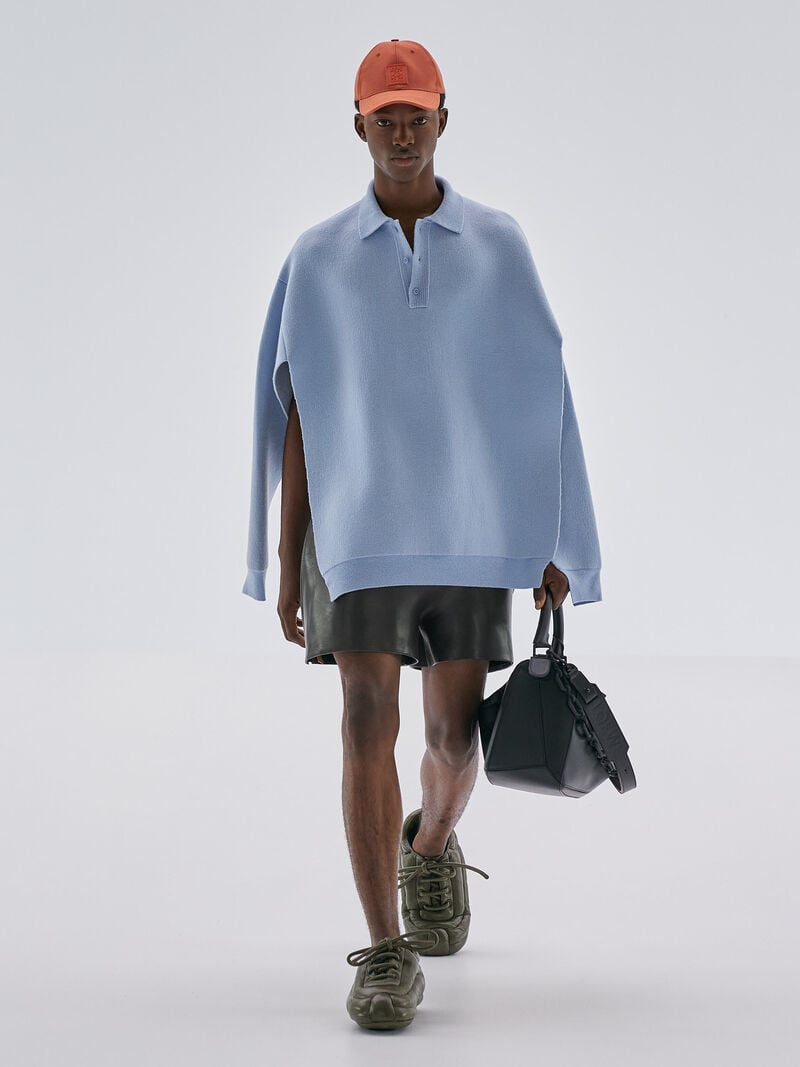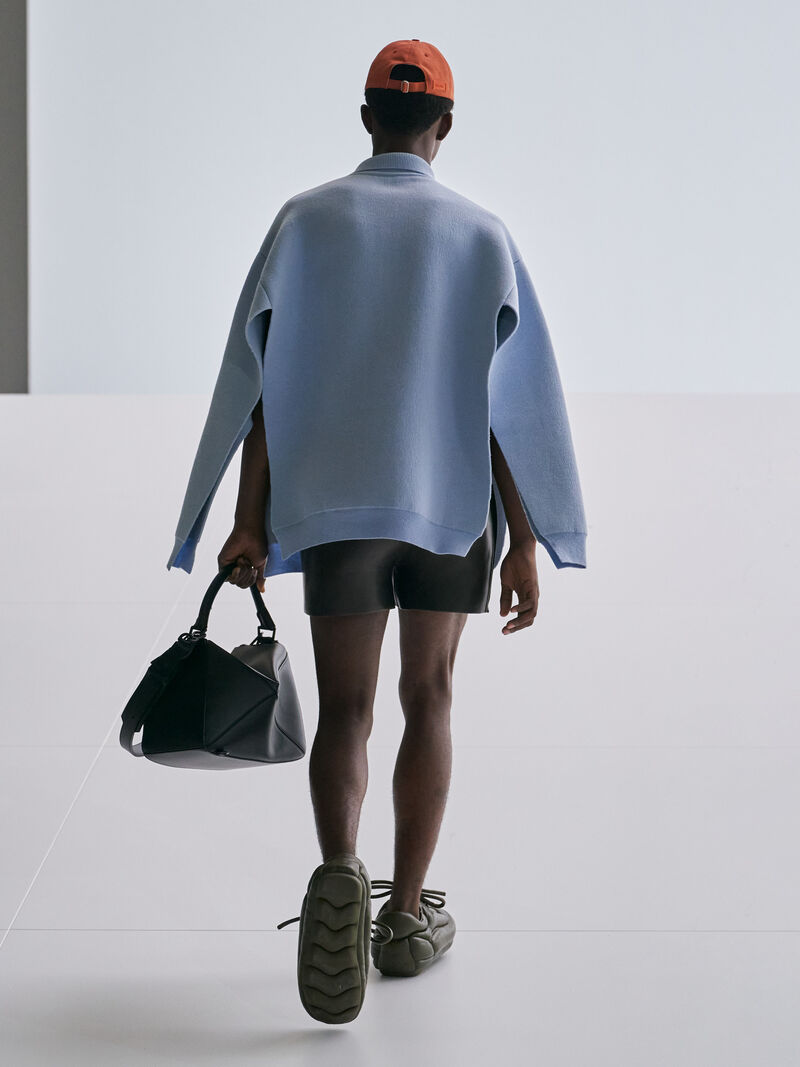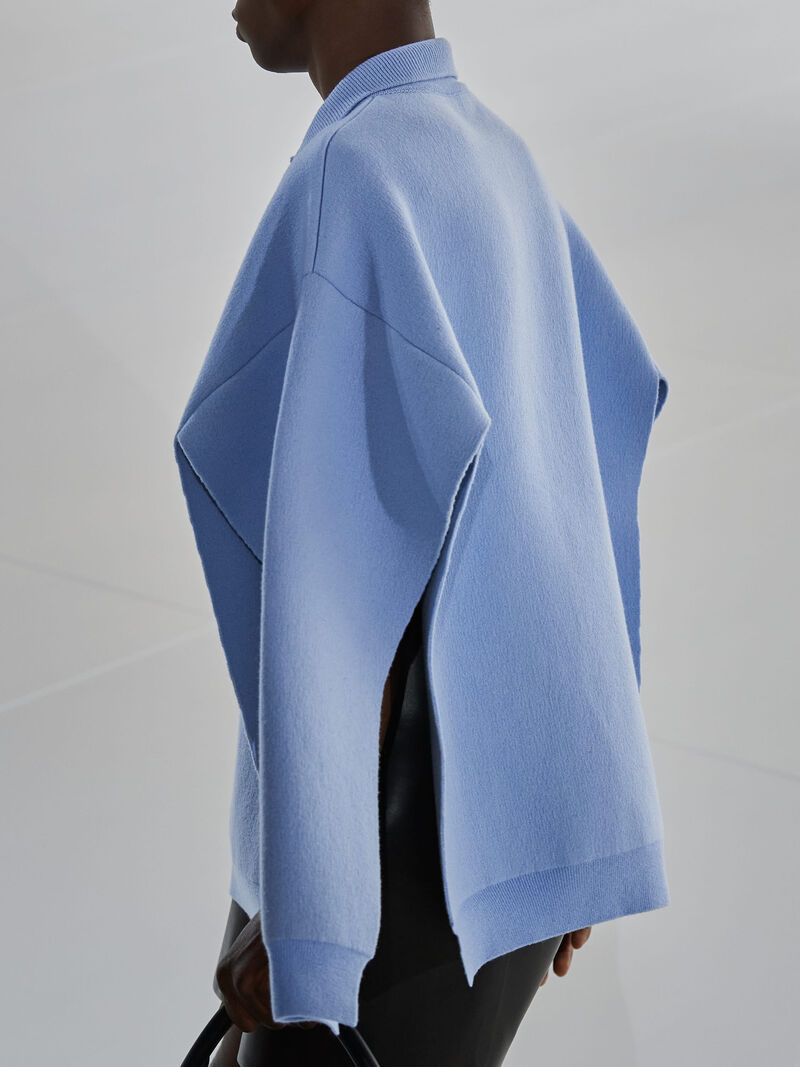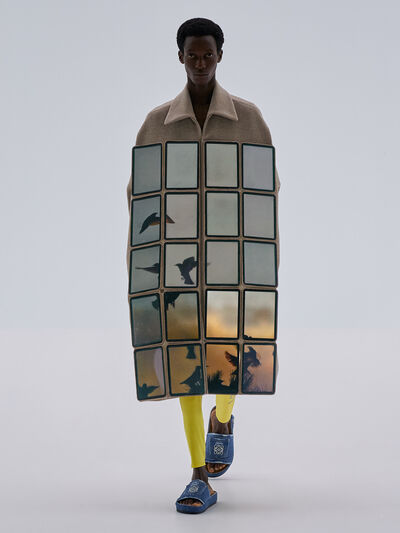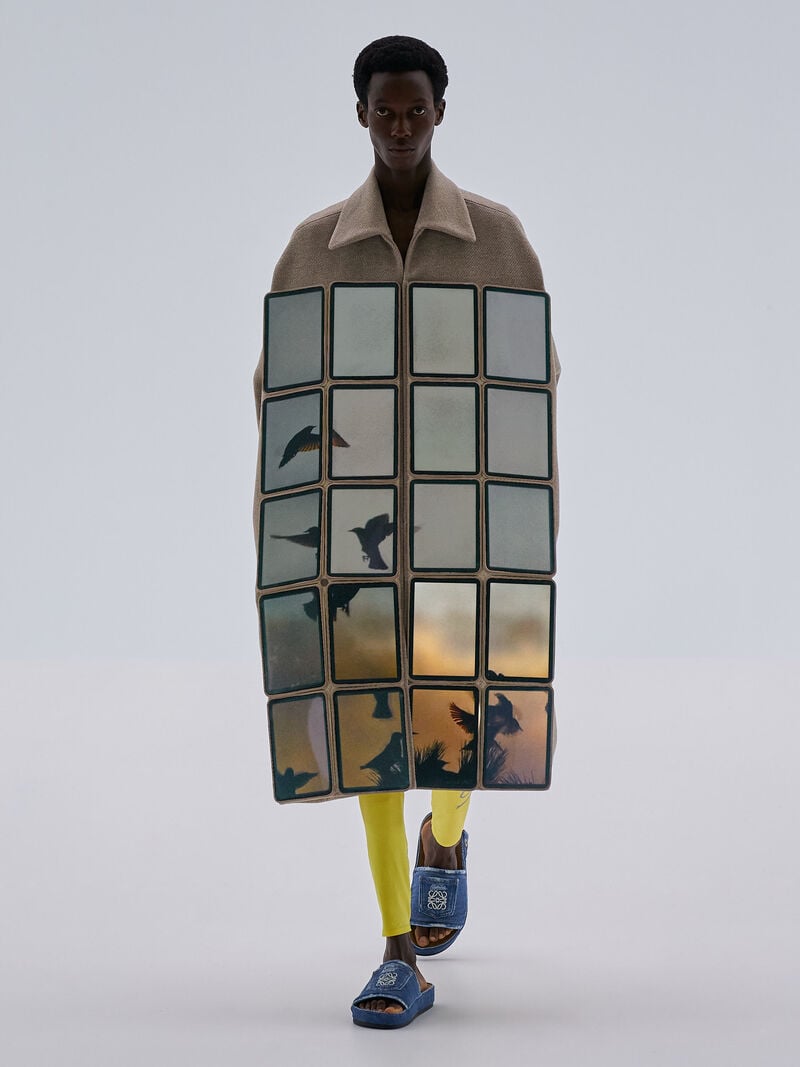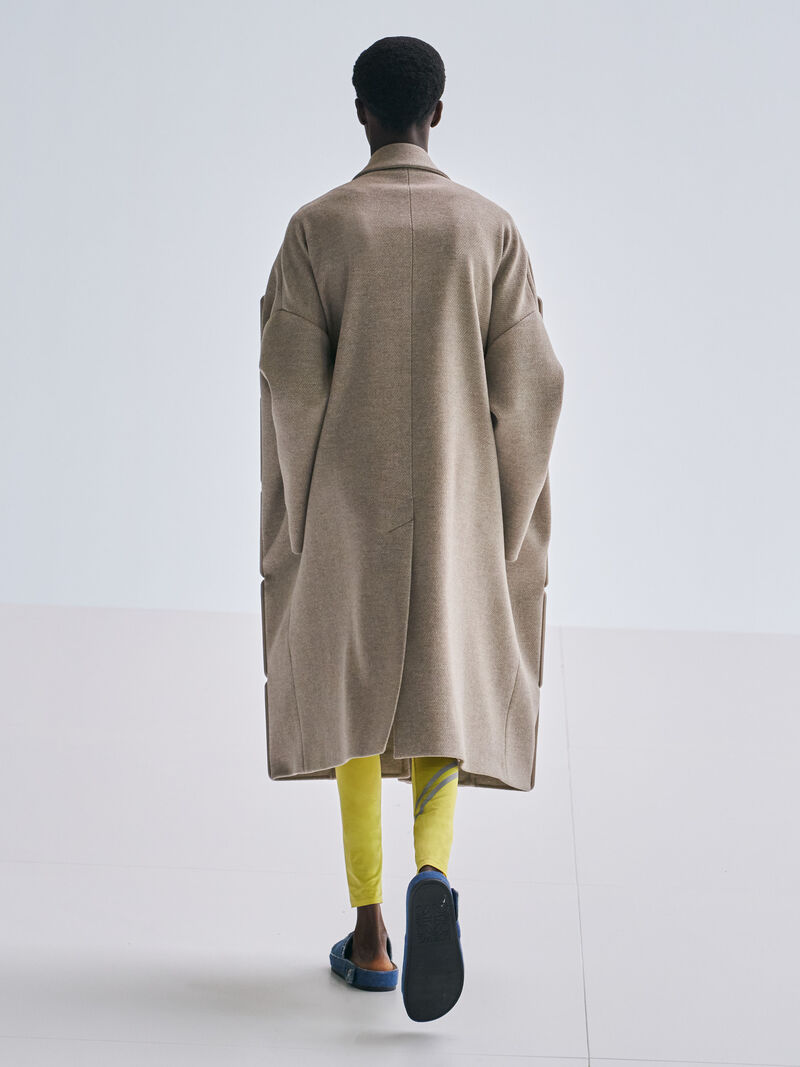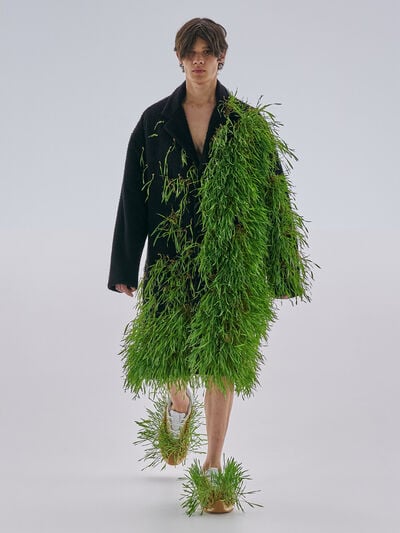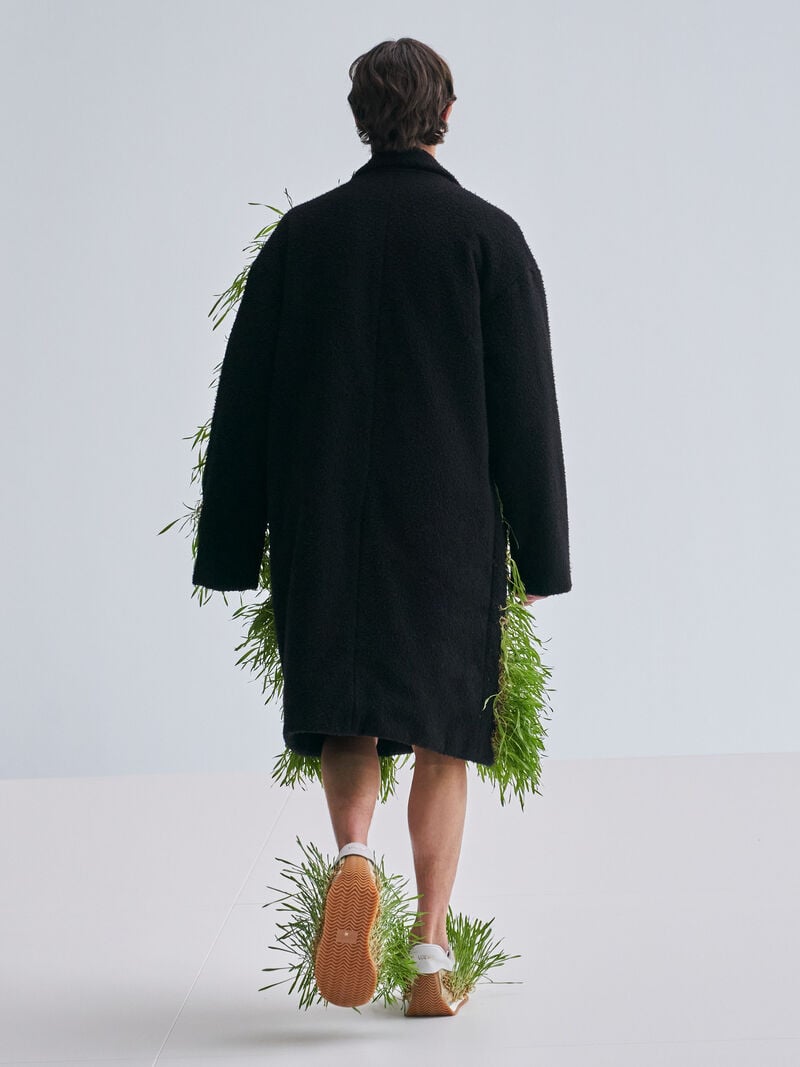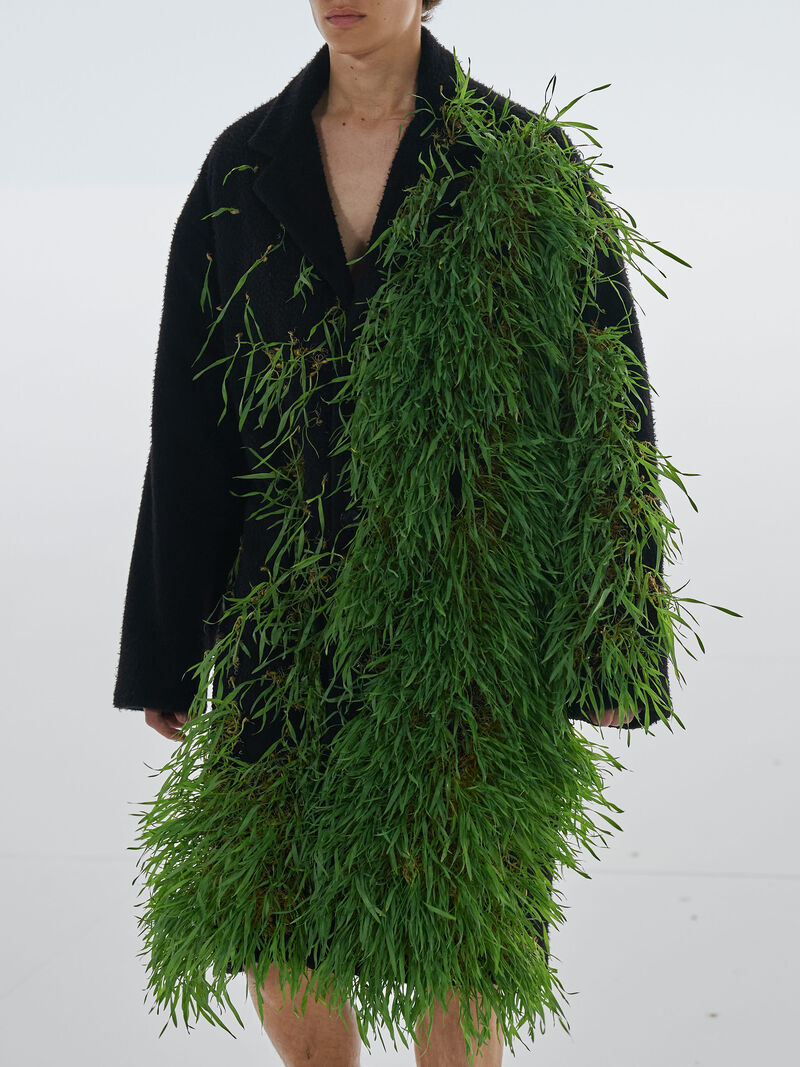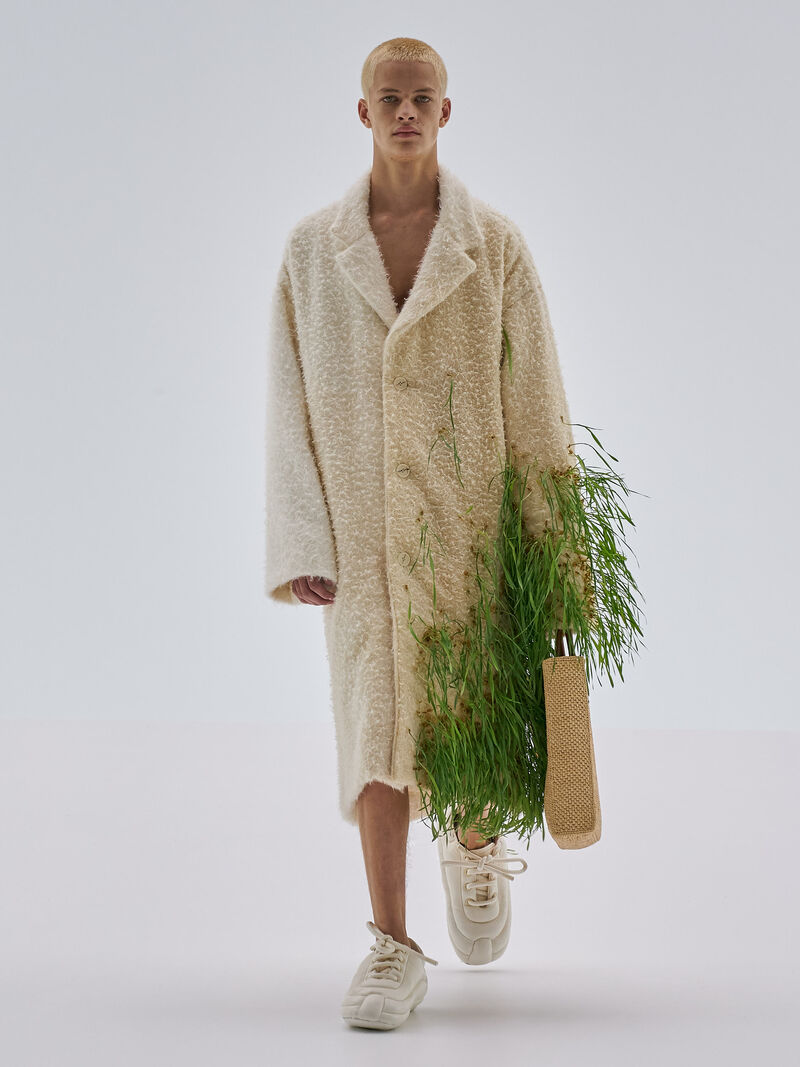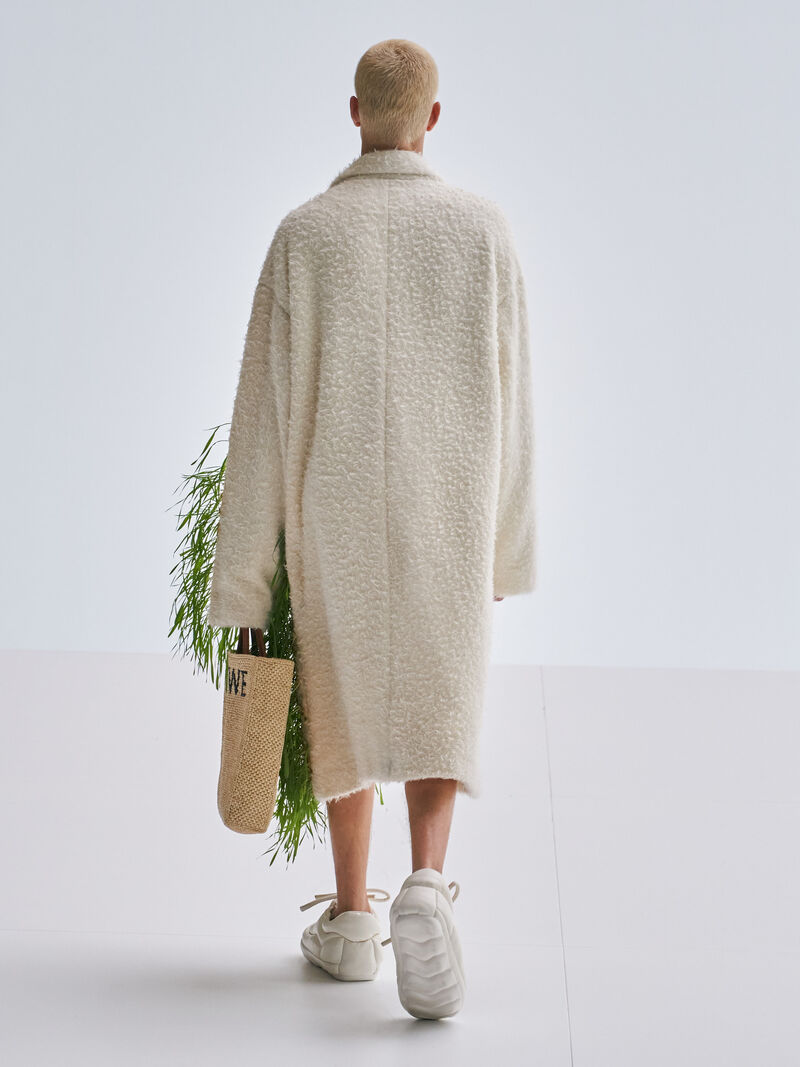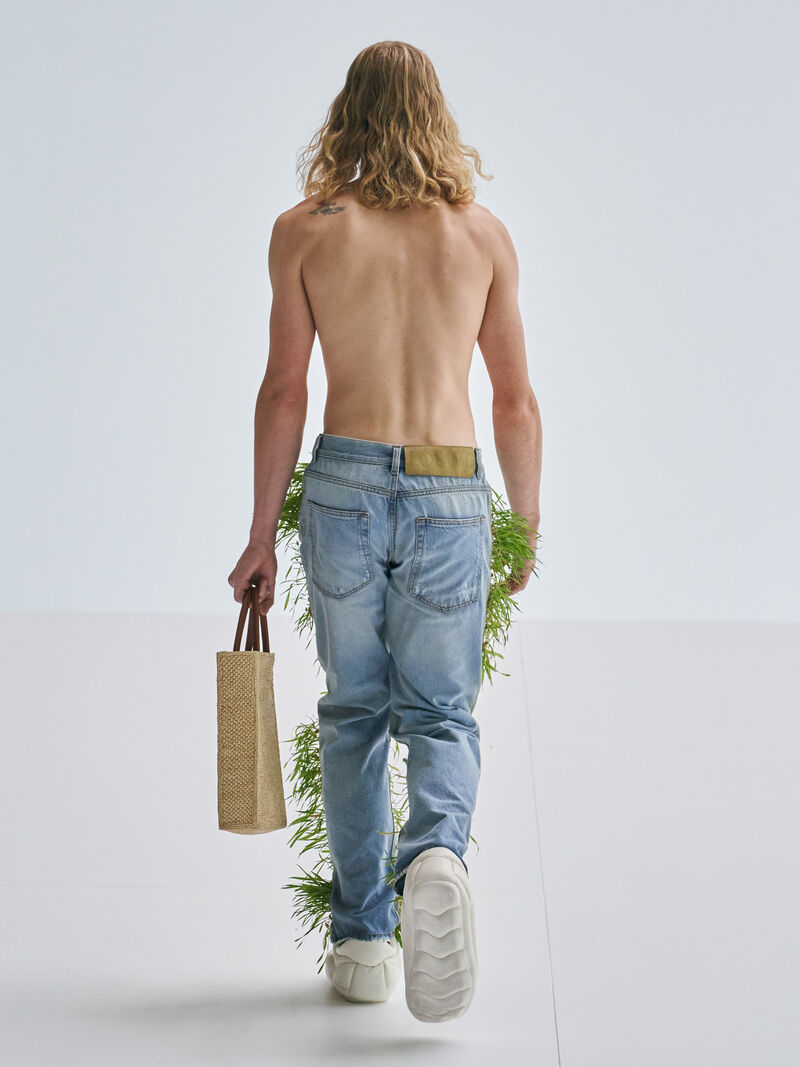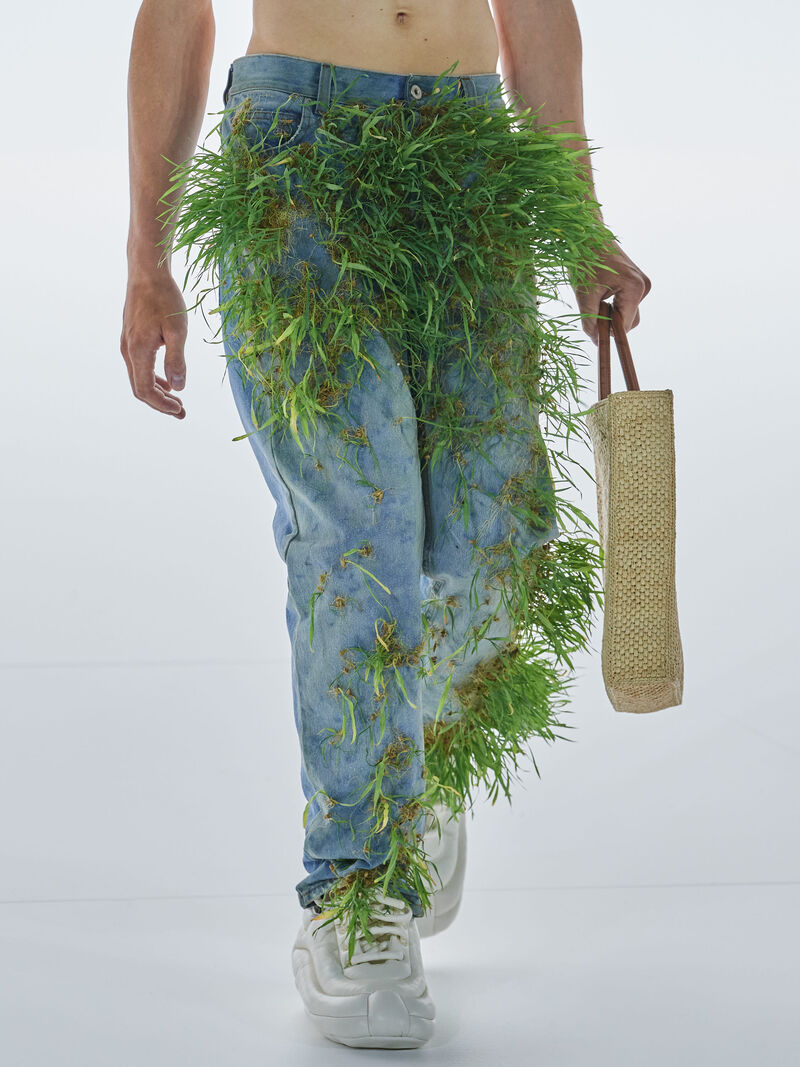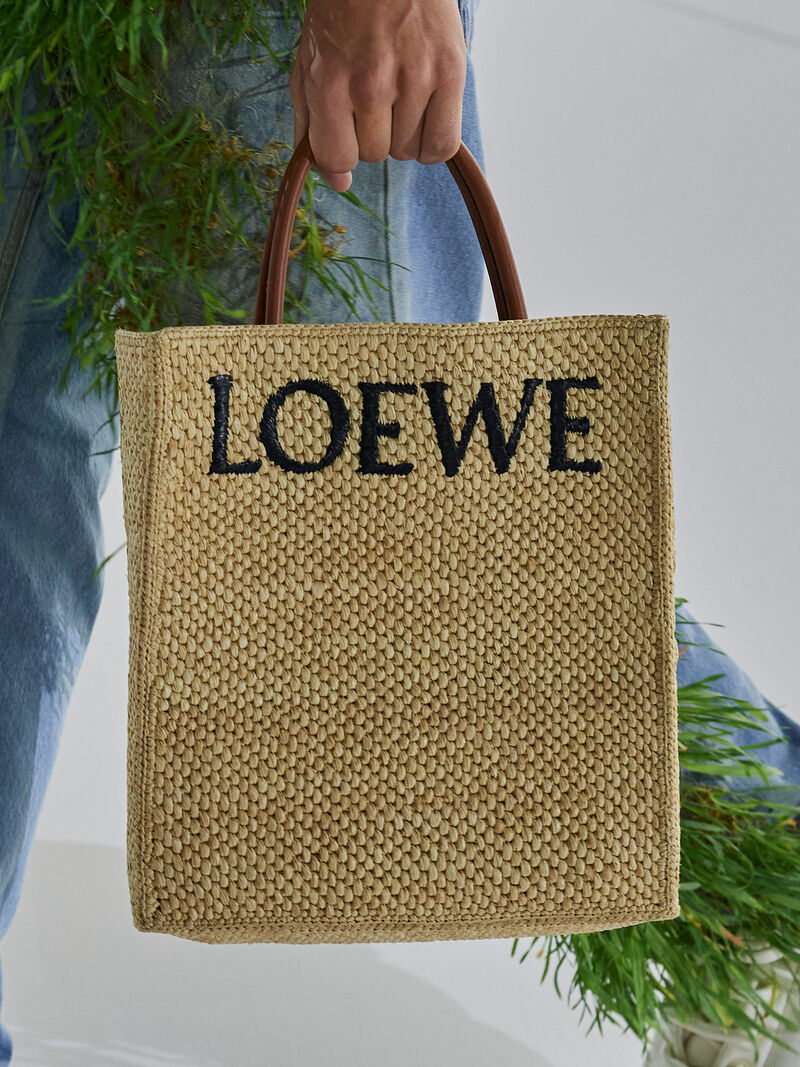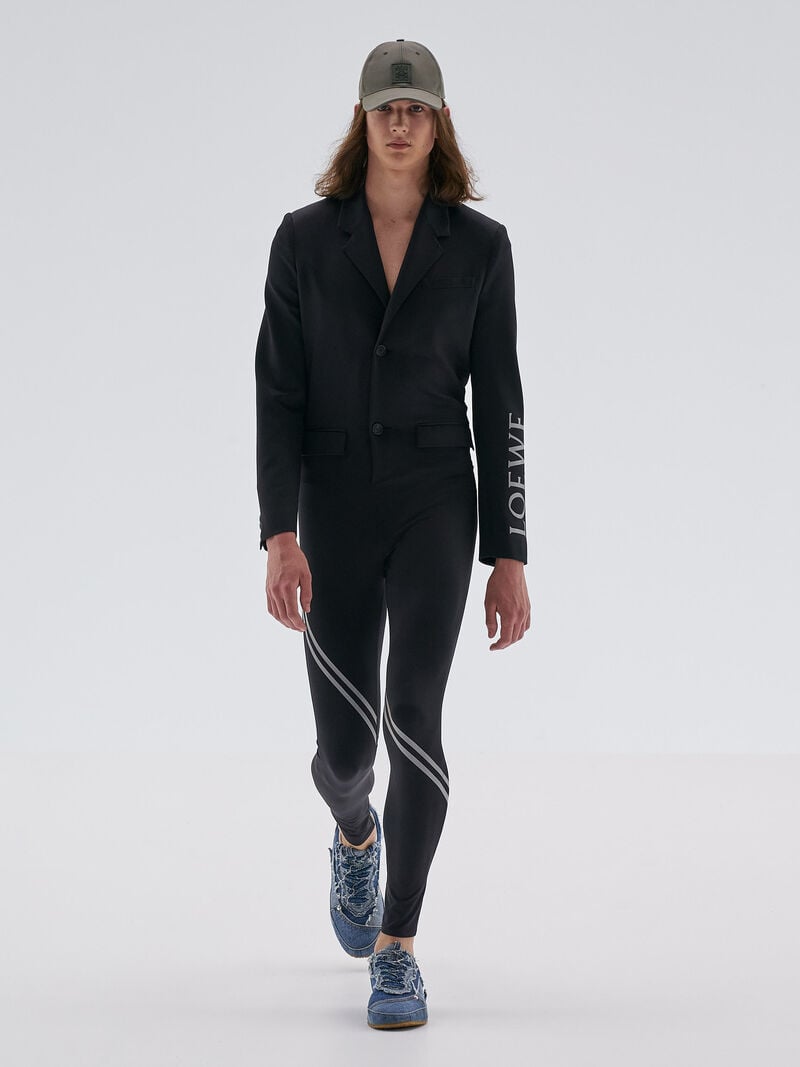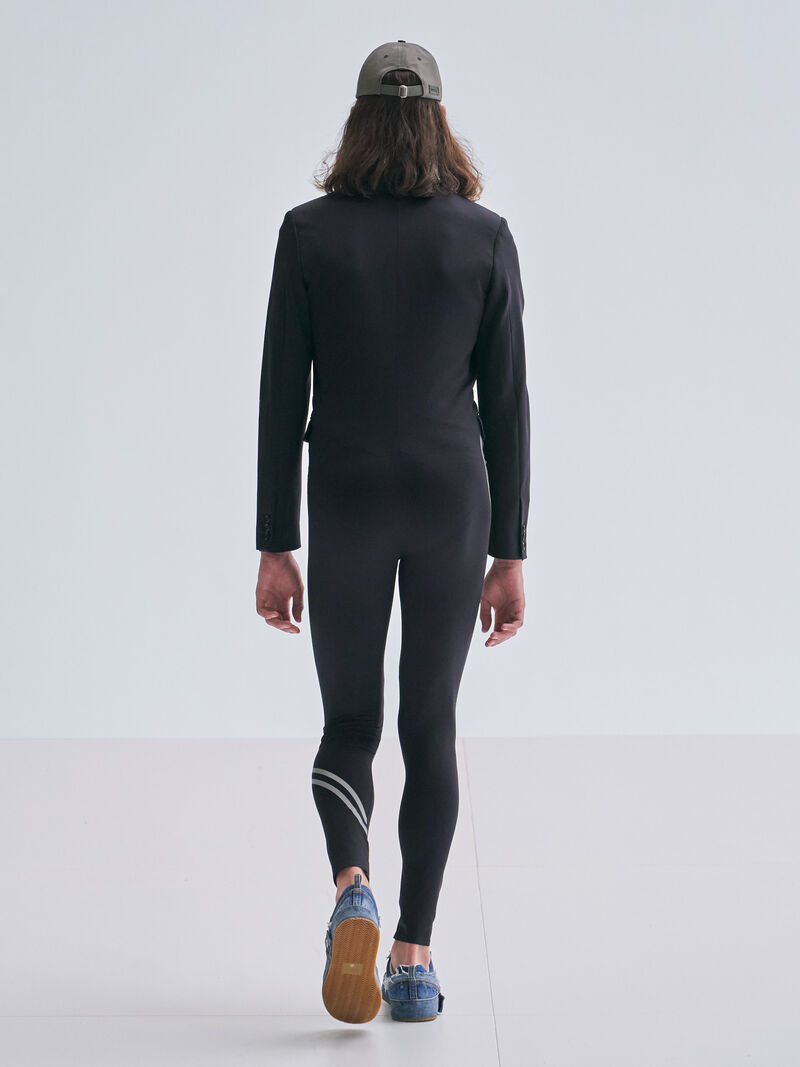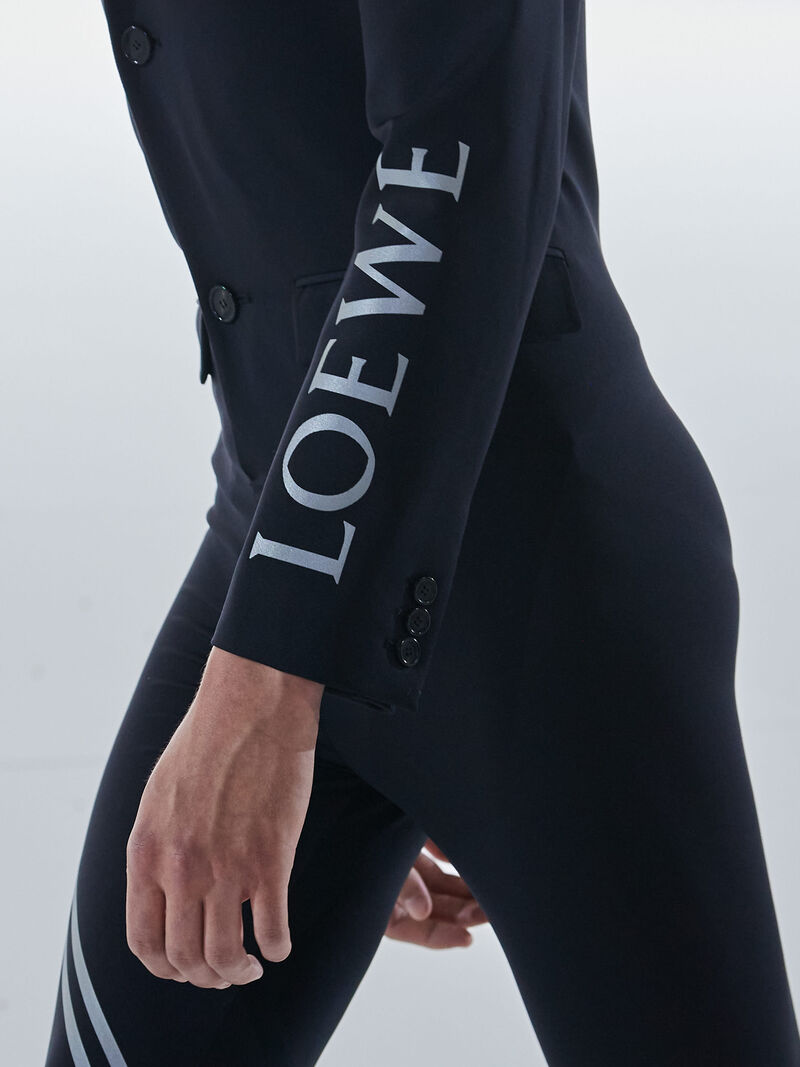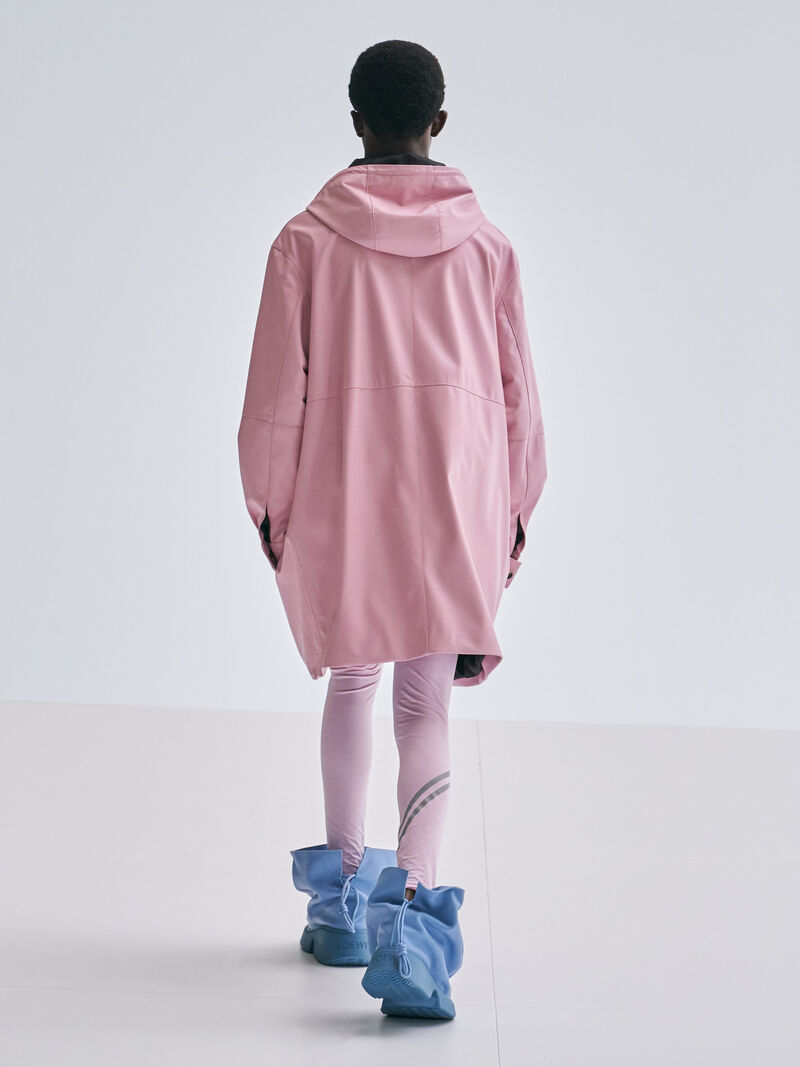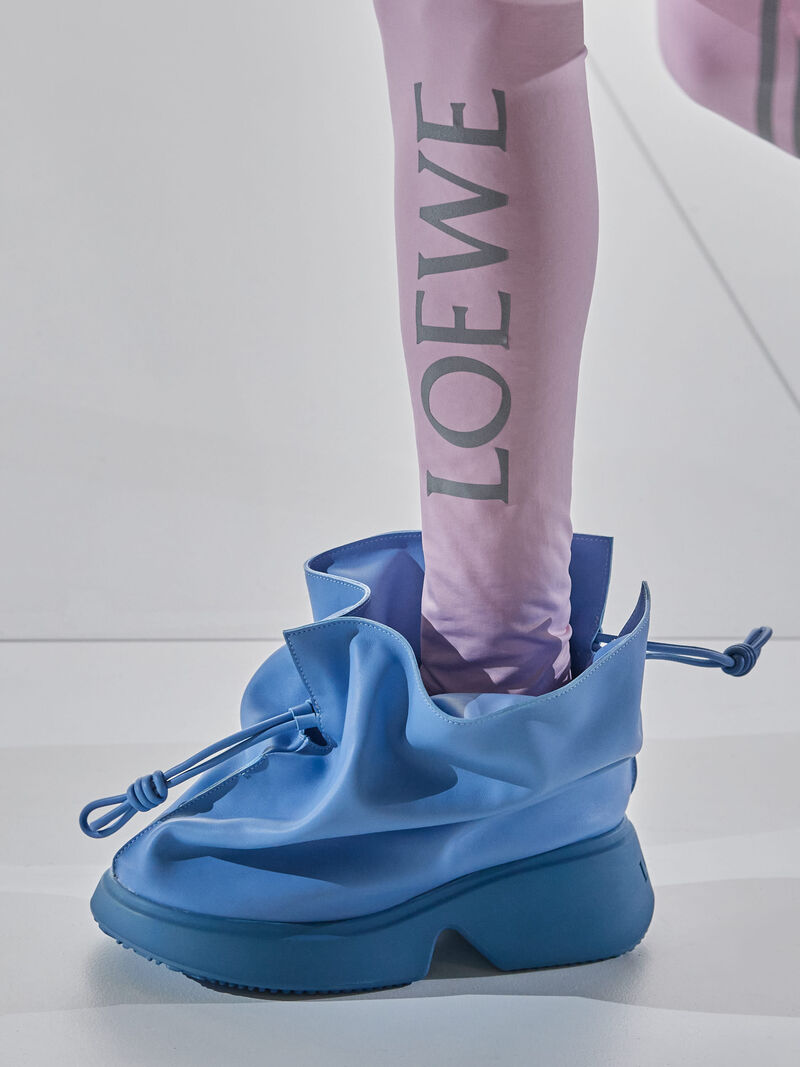 SS23 in detail
Shapes are reduced to standard archetypes and then inflated, shrunken and sliced. Staples including the bomber, the hoodie, the sweatshirt, the polo and the parka are perfected and worn out. Key pieces are clustered with tech and overgrown with plant-life, a process developed in collaboration with designer Paula Ulargui Escalona.
Subscribe now and be the first to know when the collection is available.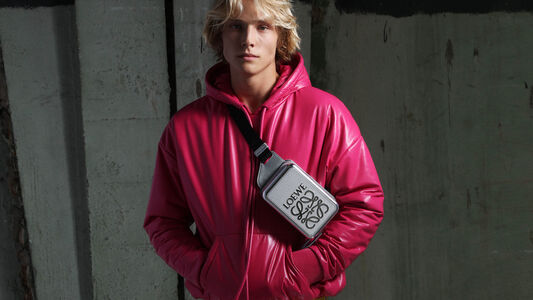 Backstage
An exclusive glimpse behind the scenes, capturing the mood and the moments beyond the runway.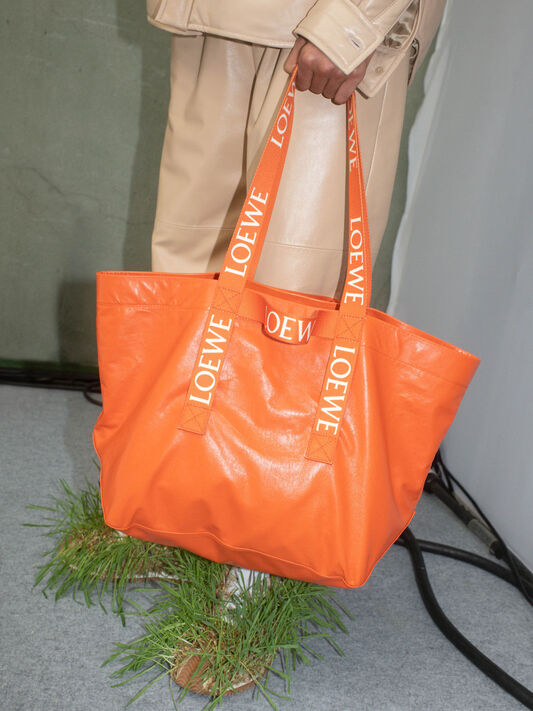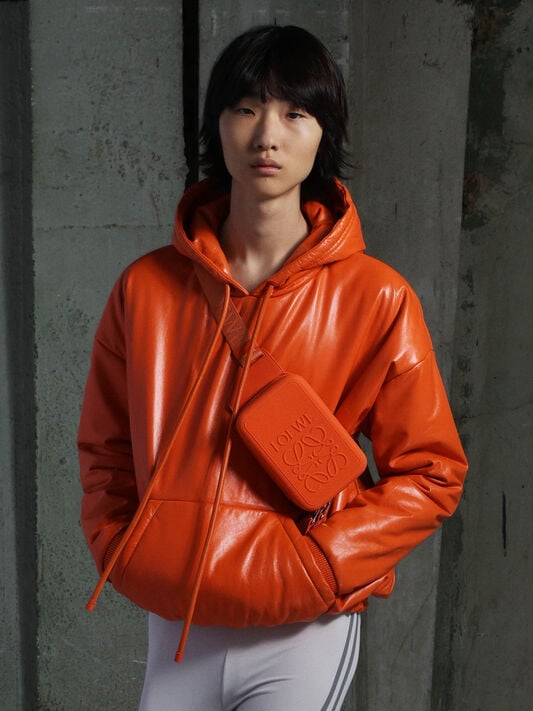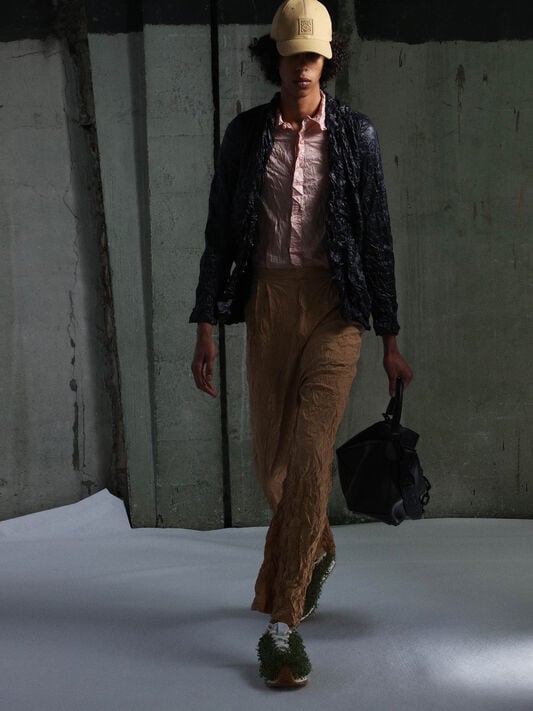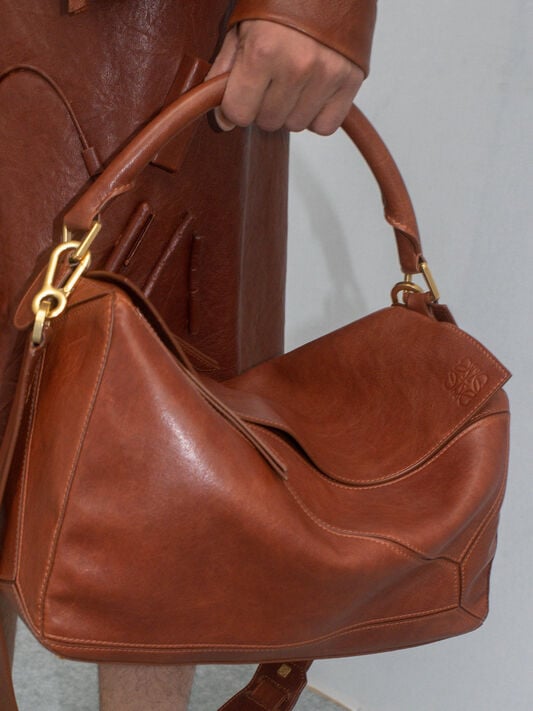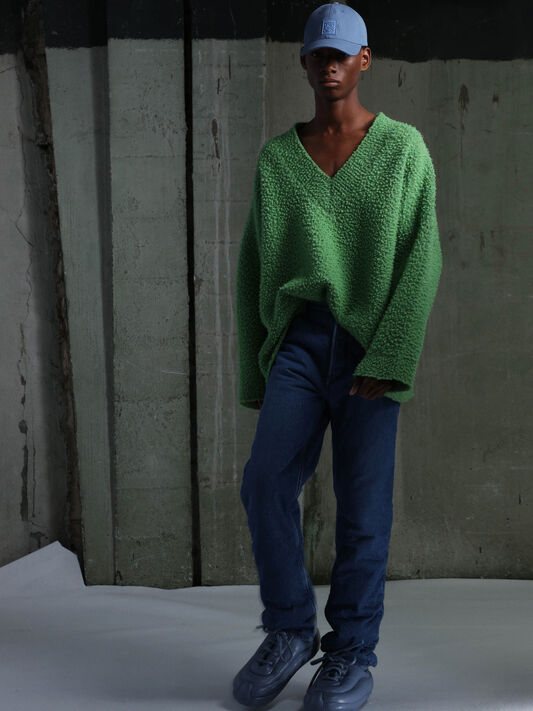 Showspace
Grass growing, birds flying, fish swimming, water dripping and humans kissing on screens. The real and the digitally reproduced are blended together within a glaringly white, mind-expanding environment.