SS24 women's show
Reducing fashion to the silhouette, focusing on the outline. The SS24 women's runway show continues our collaboration with artist Lynda Benglis, who has created an installation of monumental bronze sculptures and a series of jewellery pieces.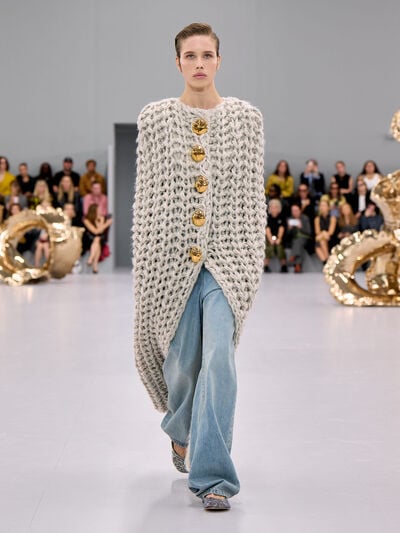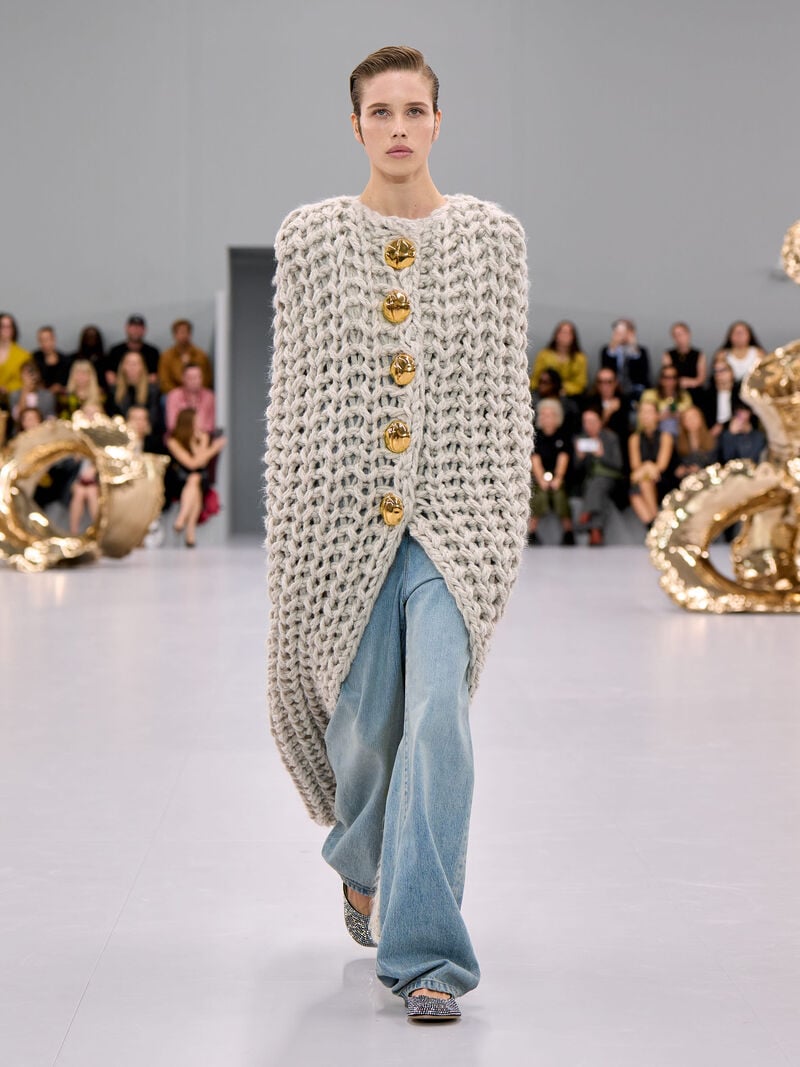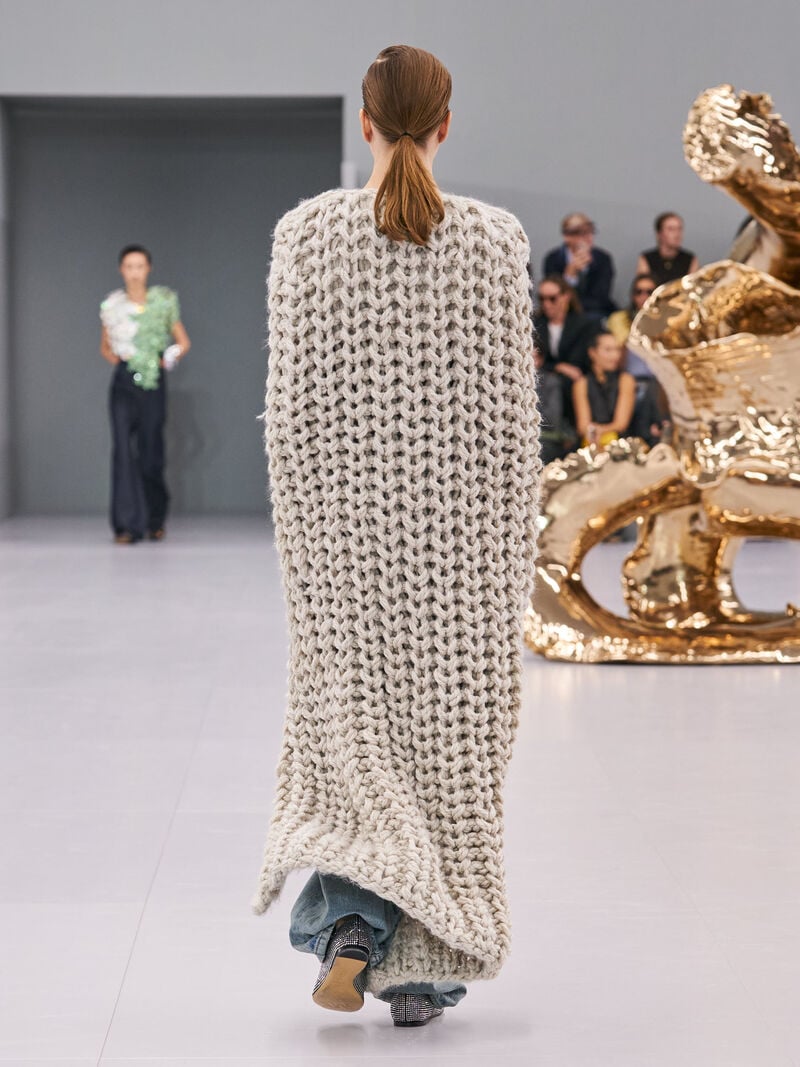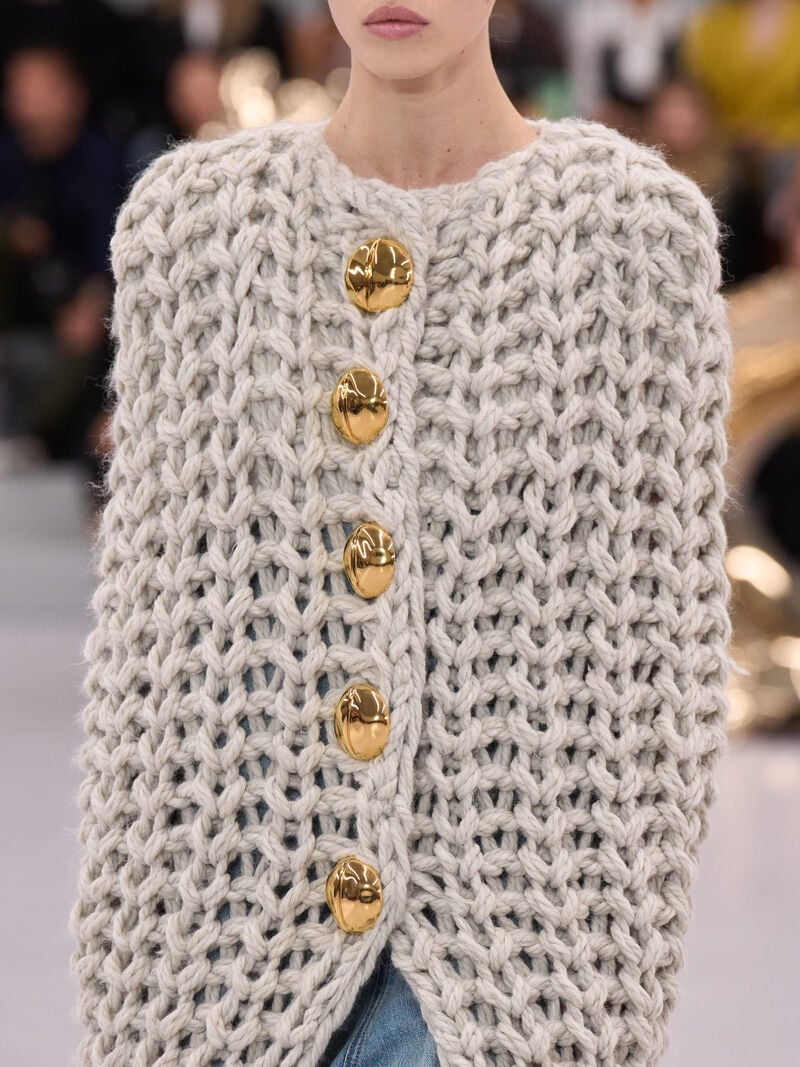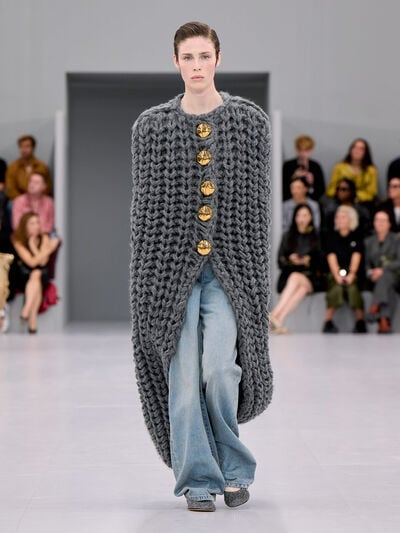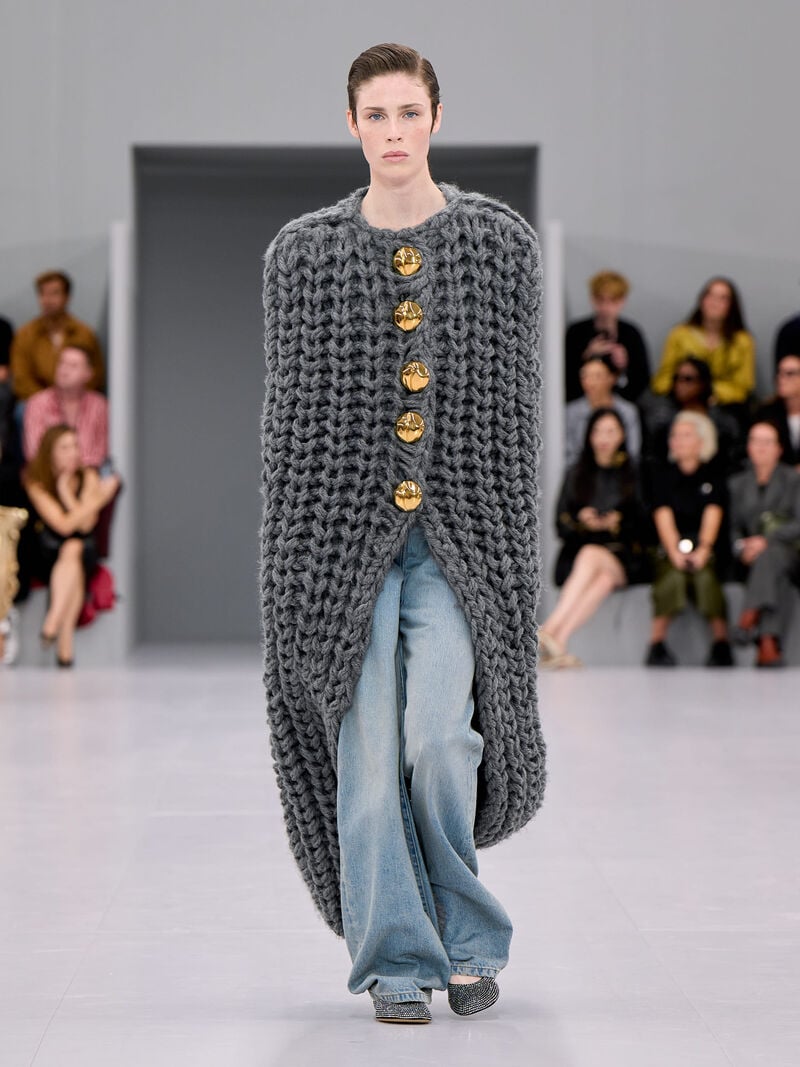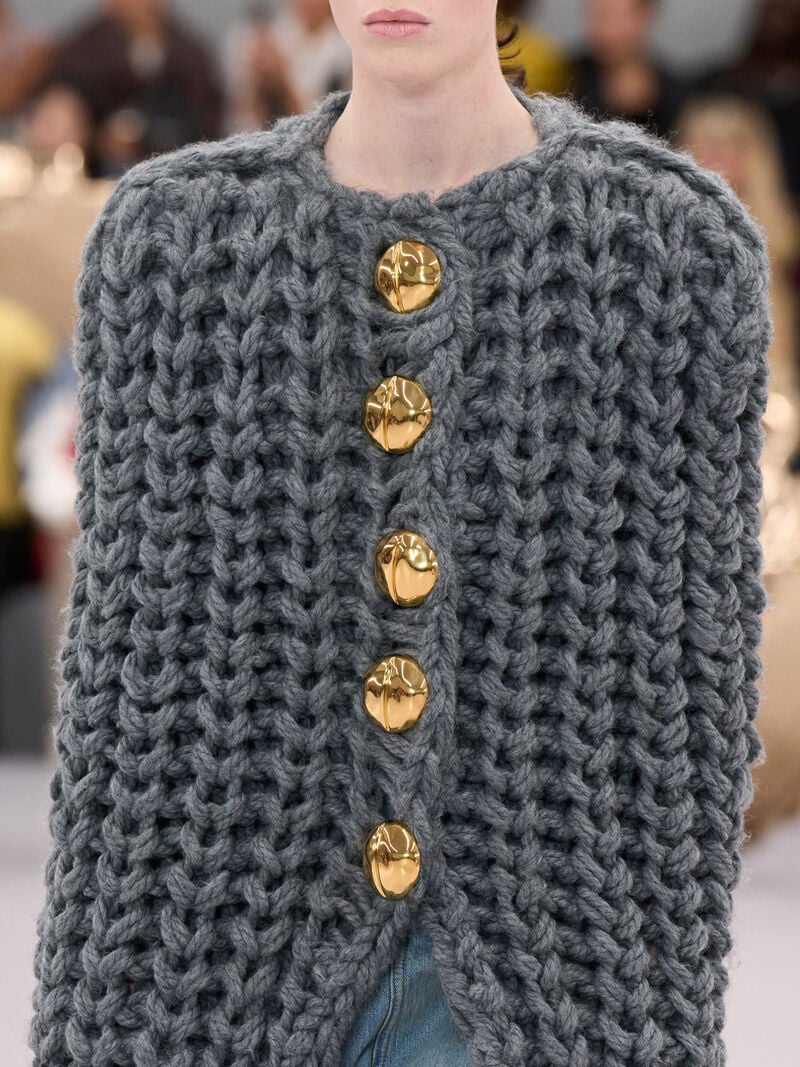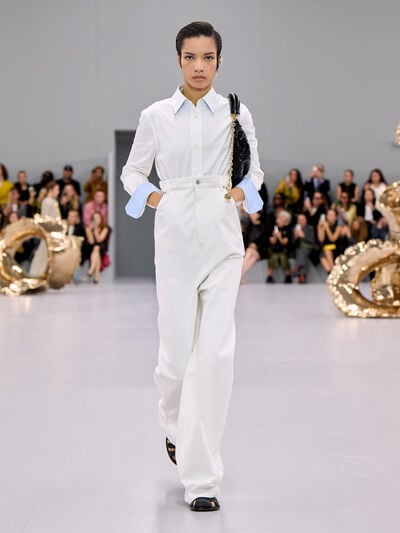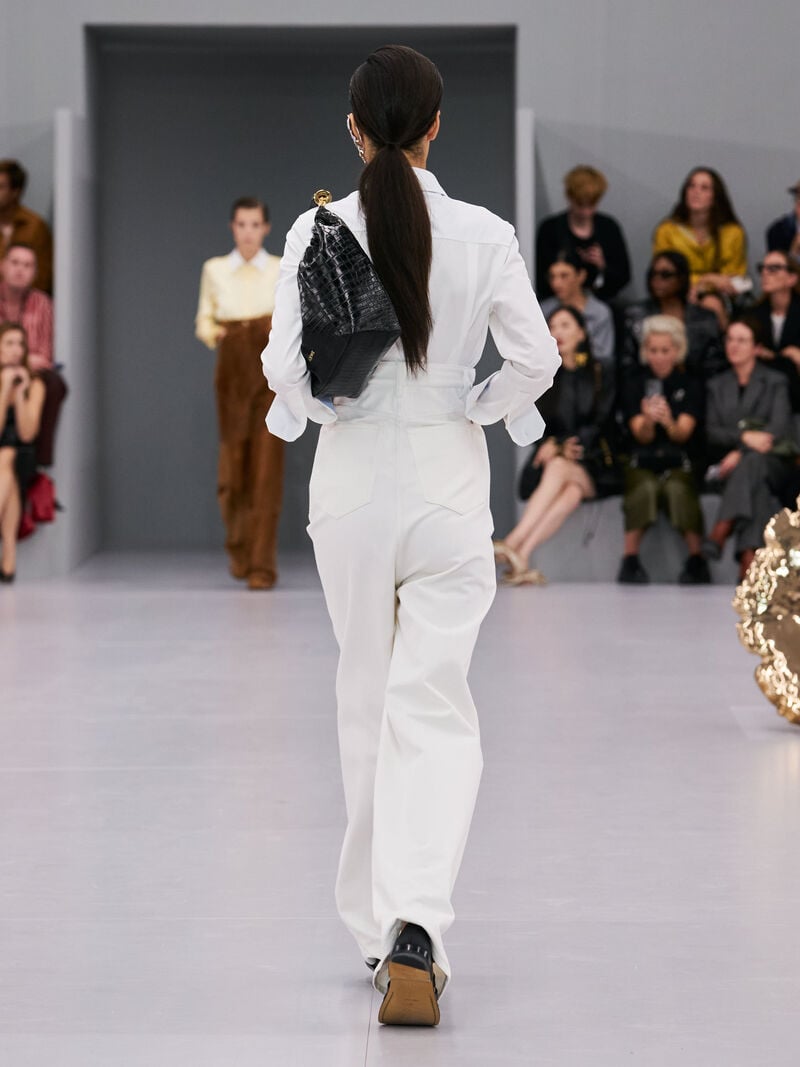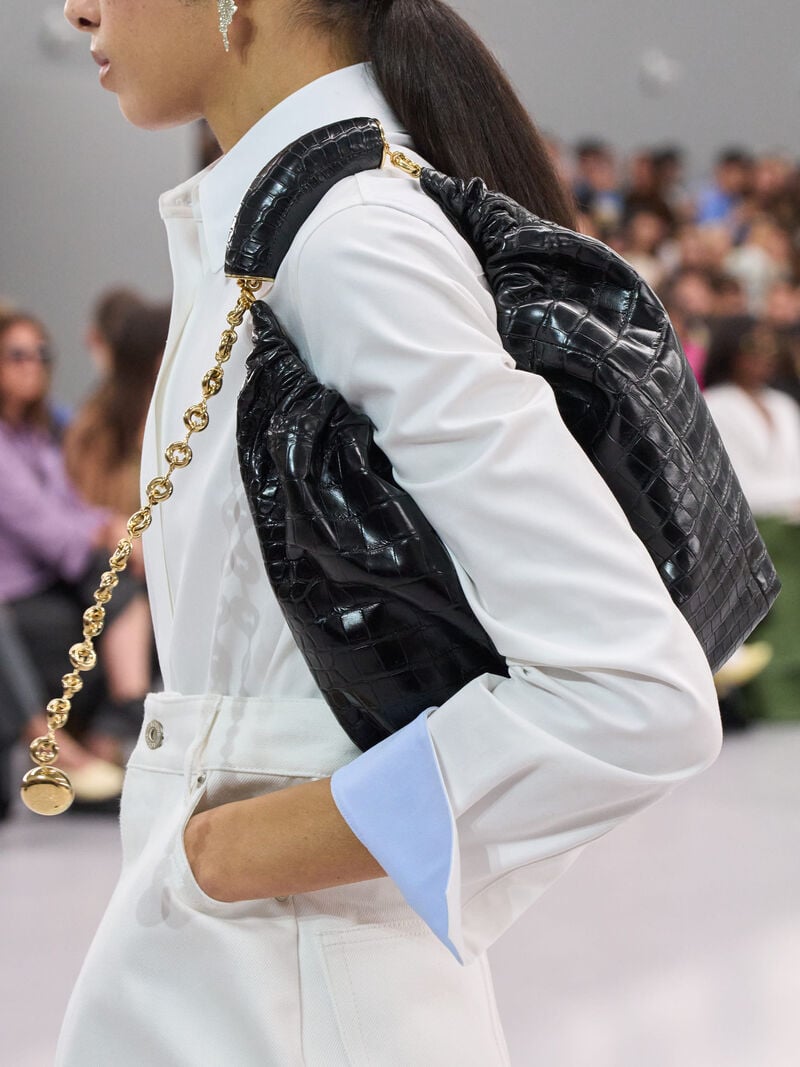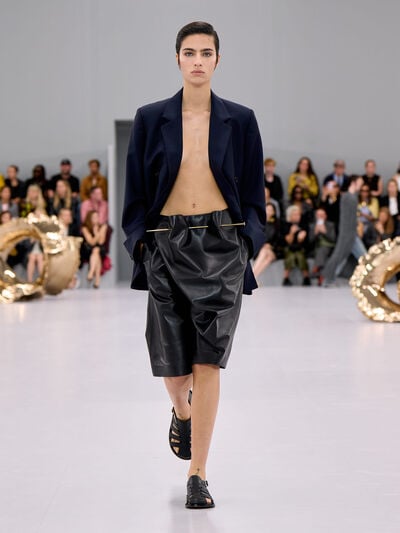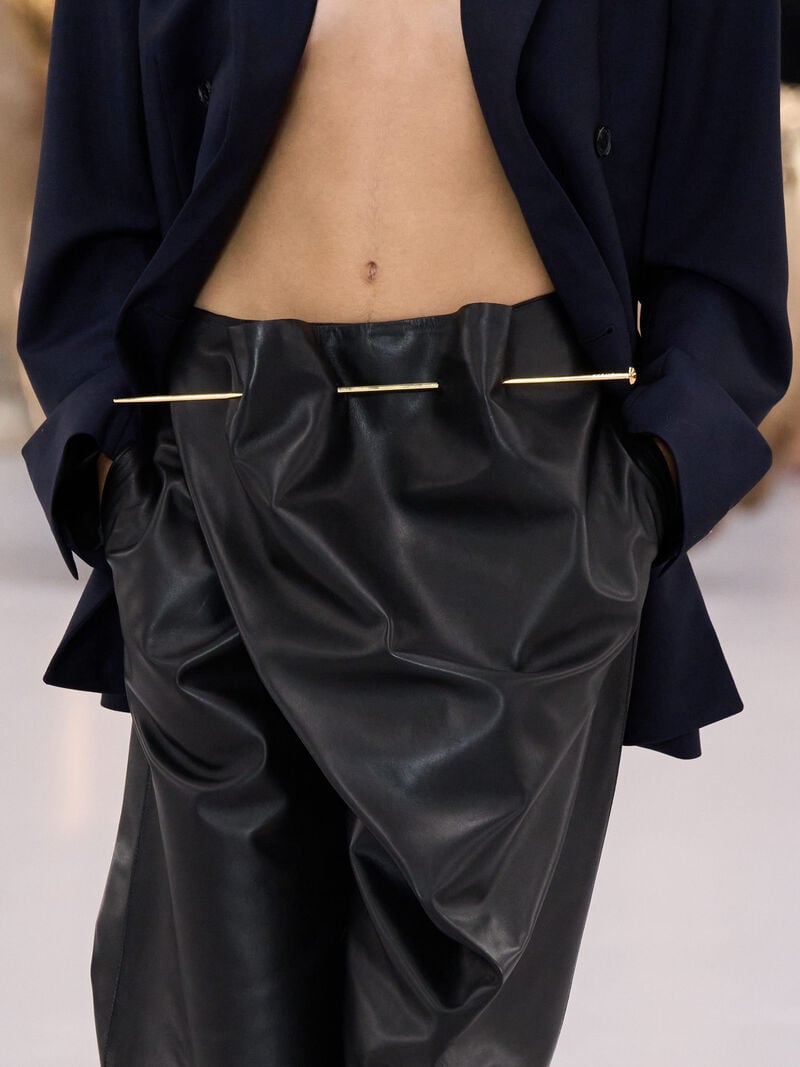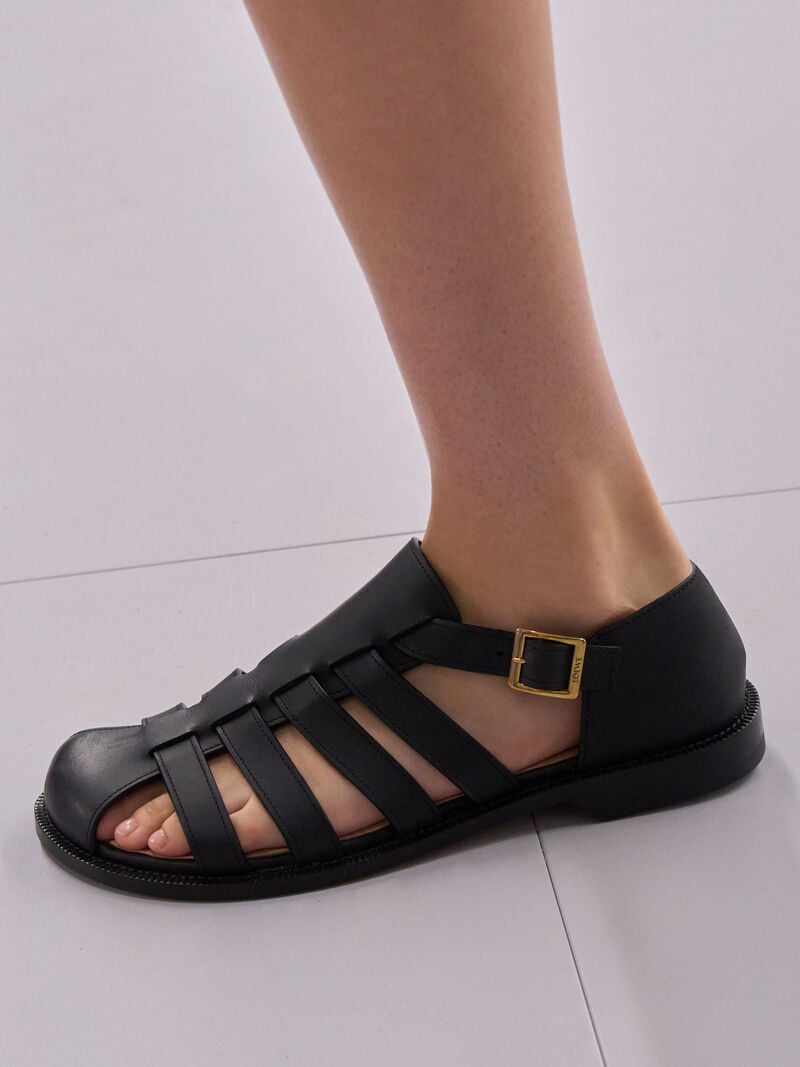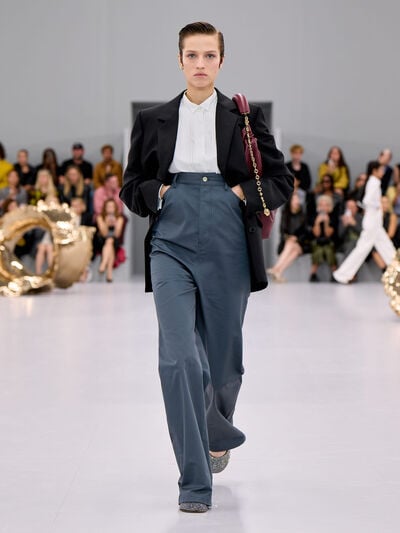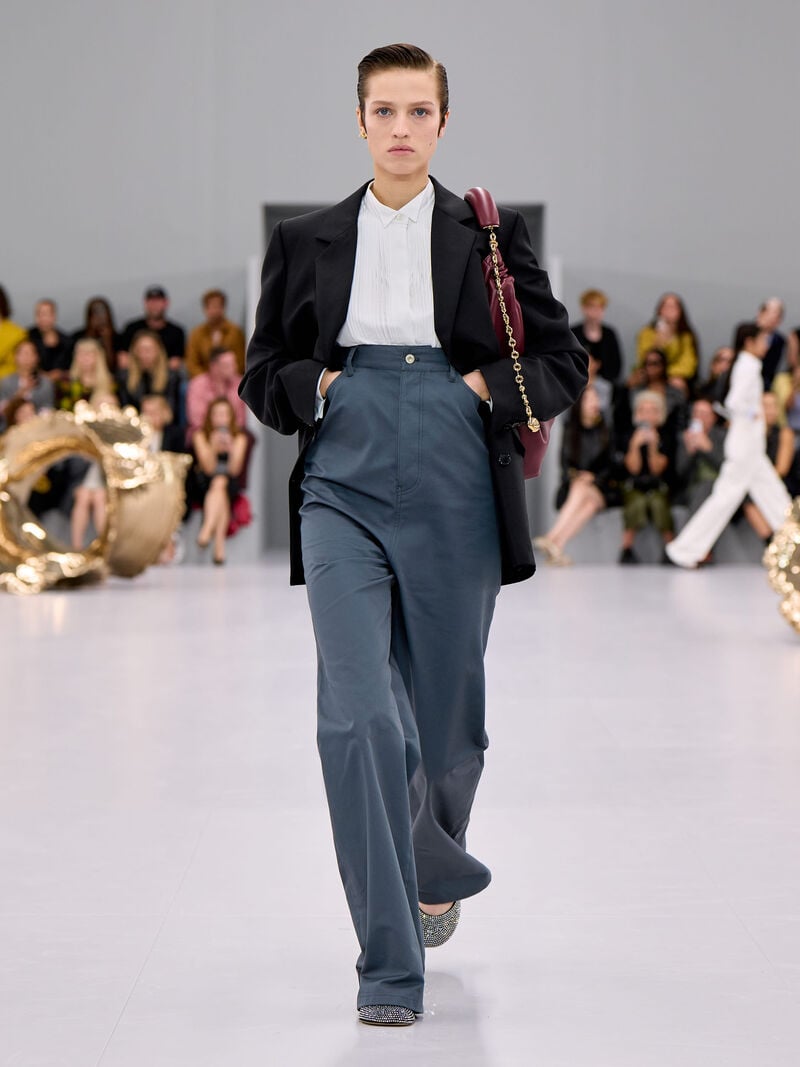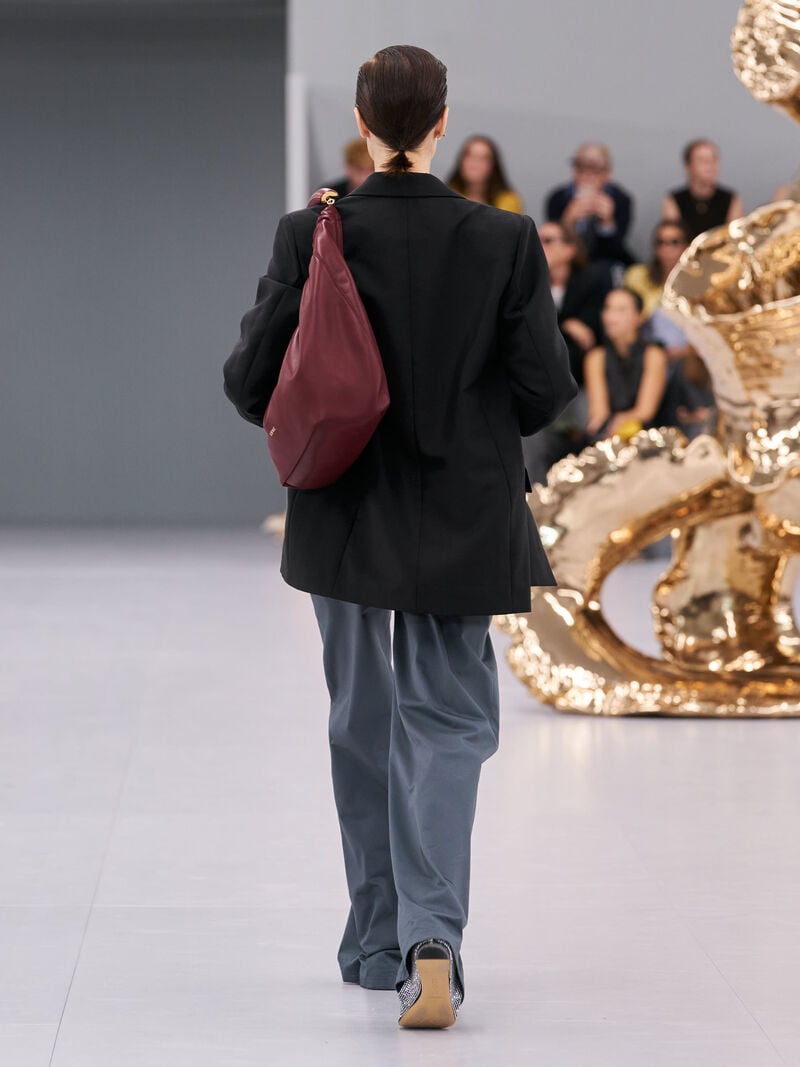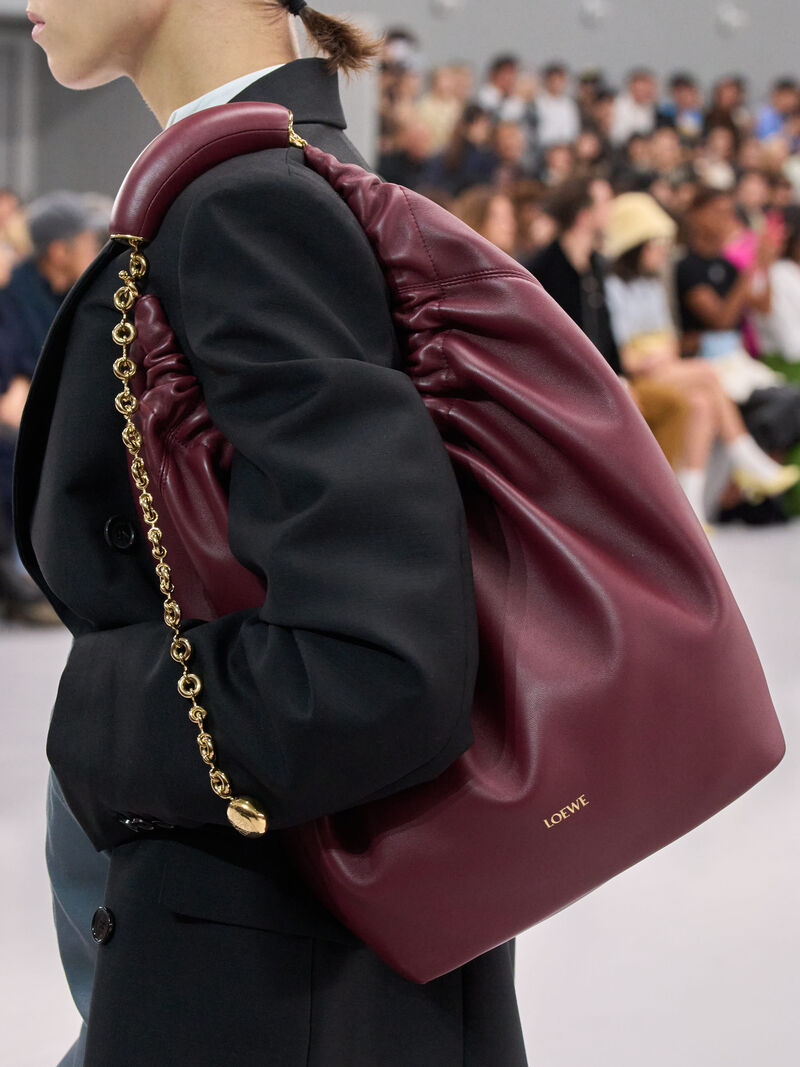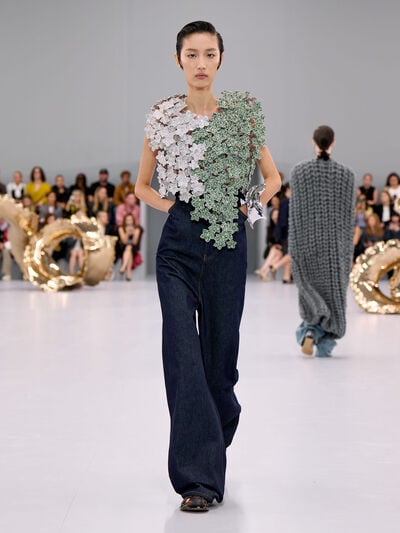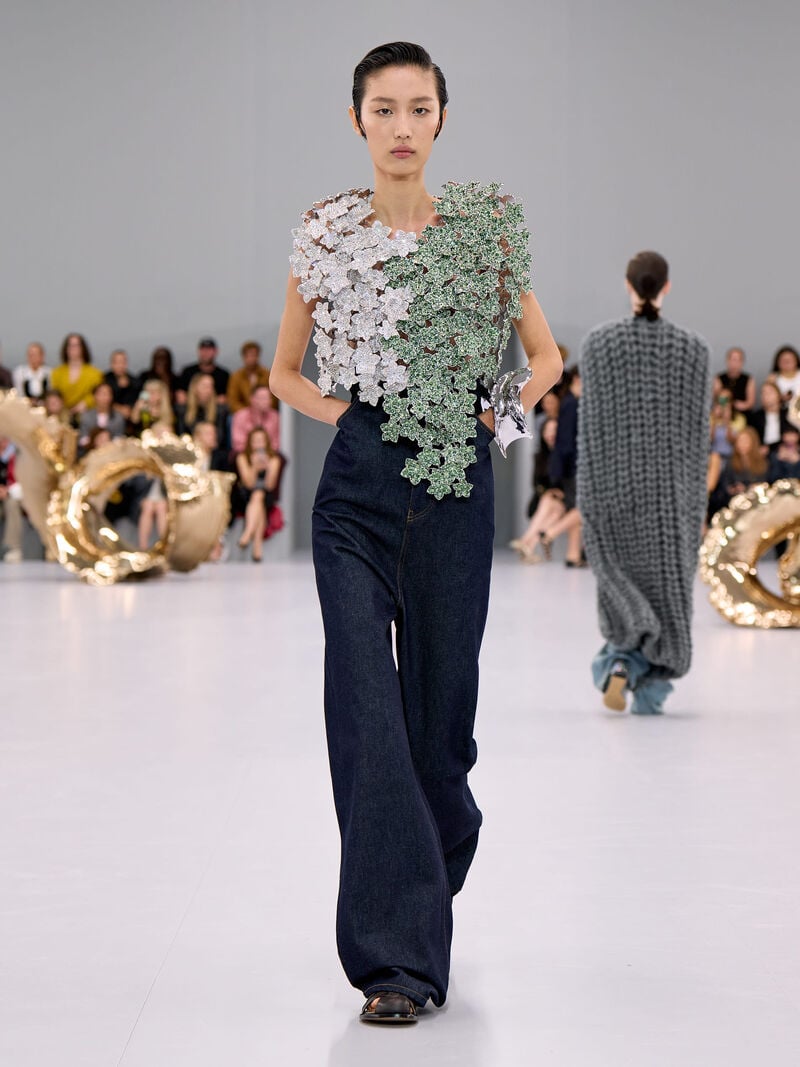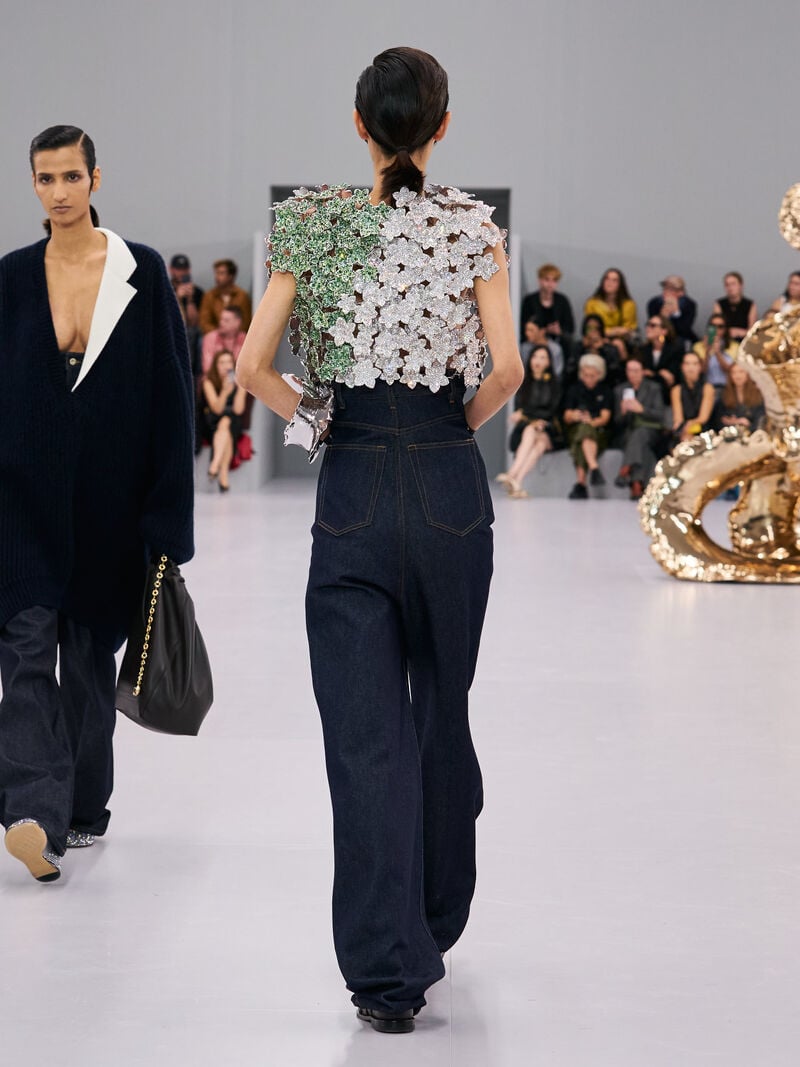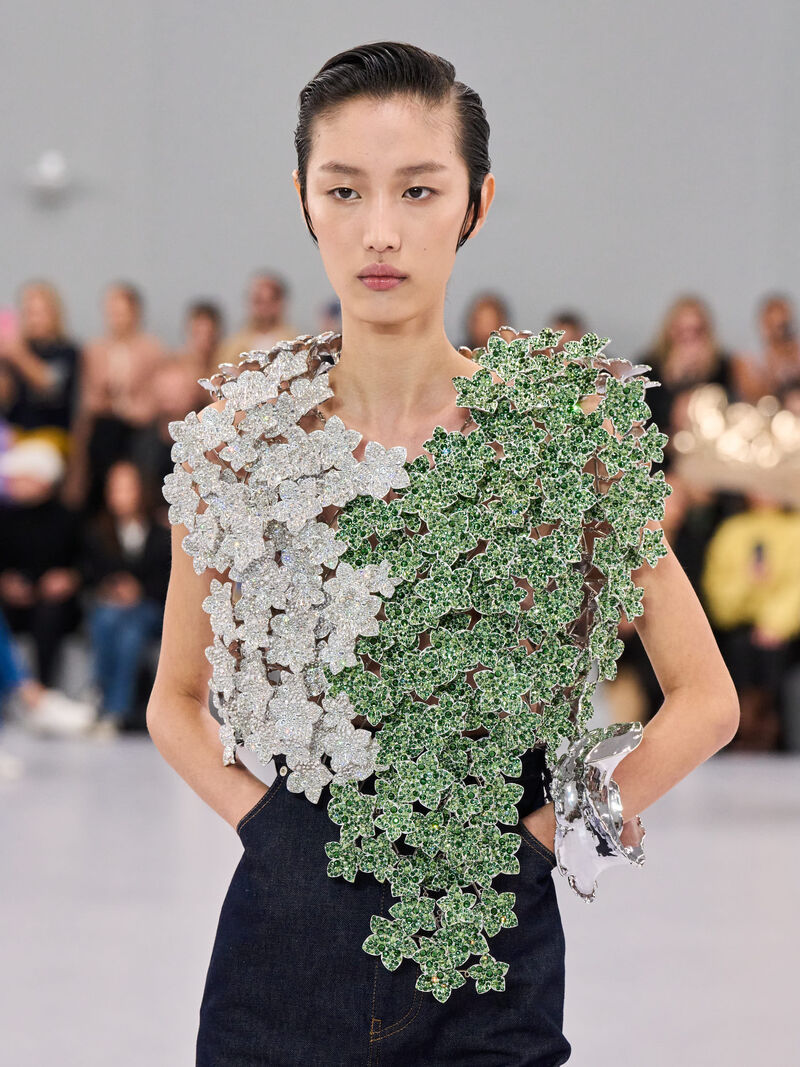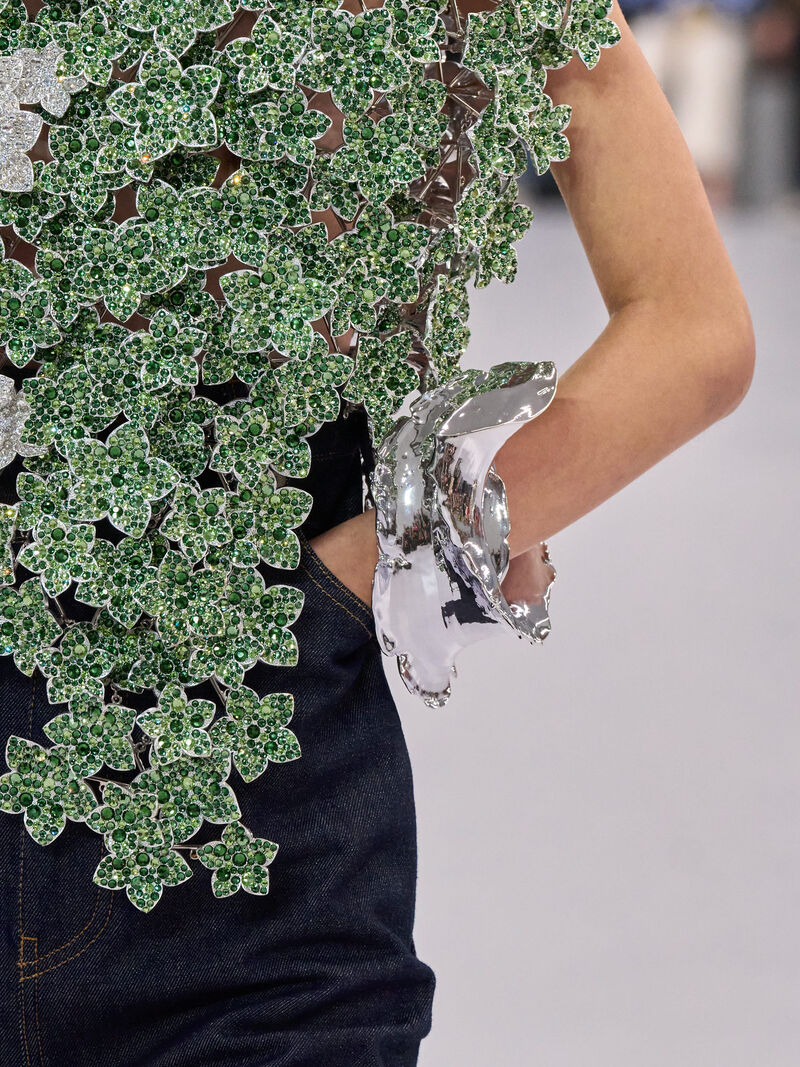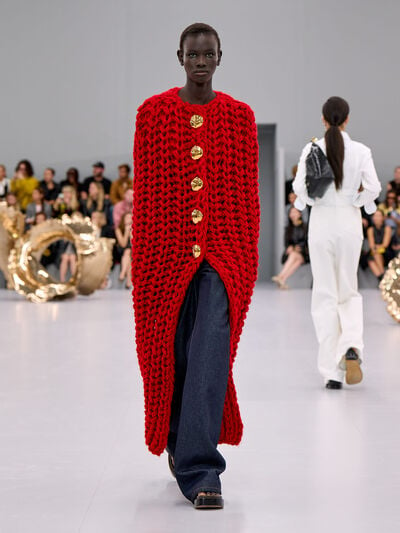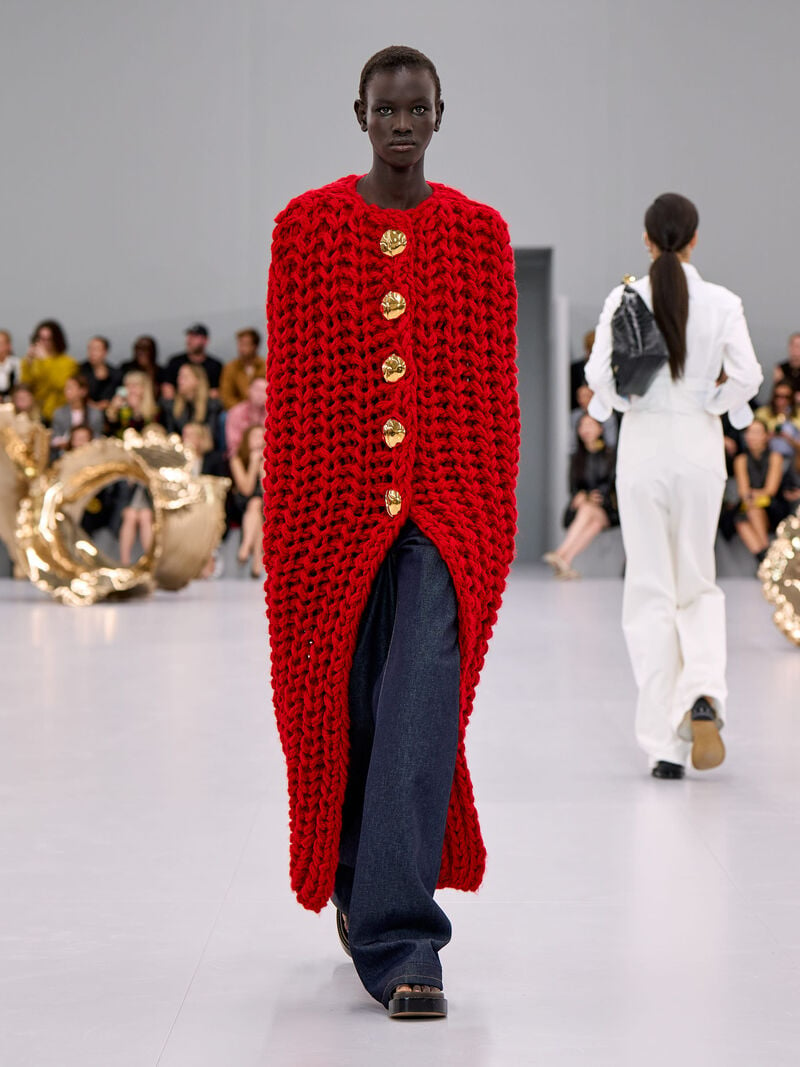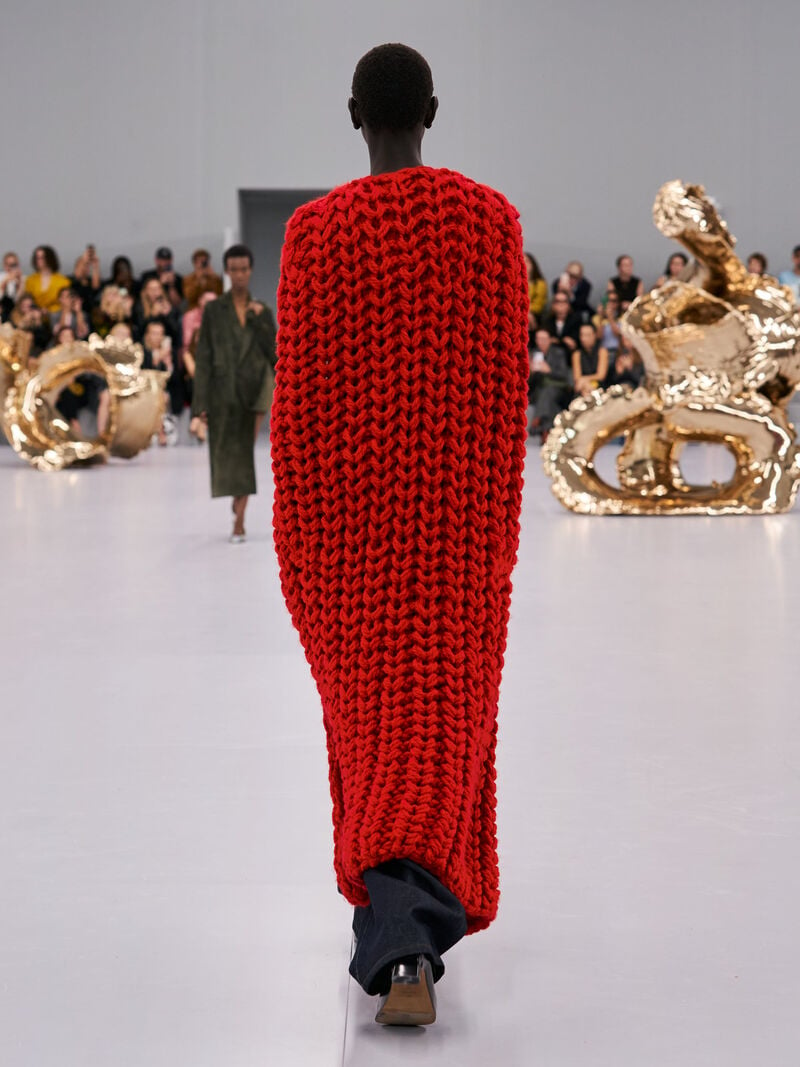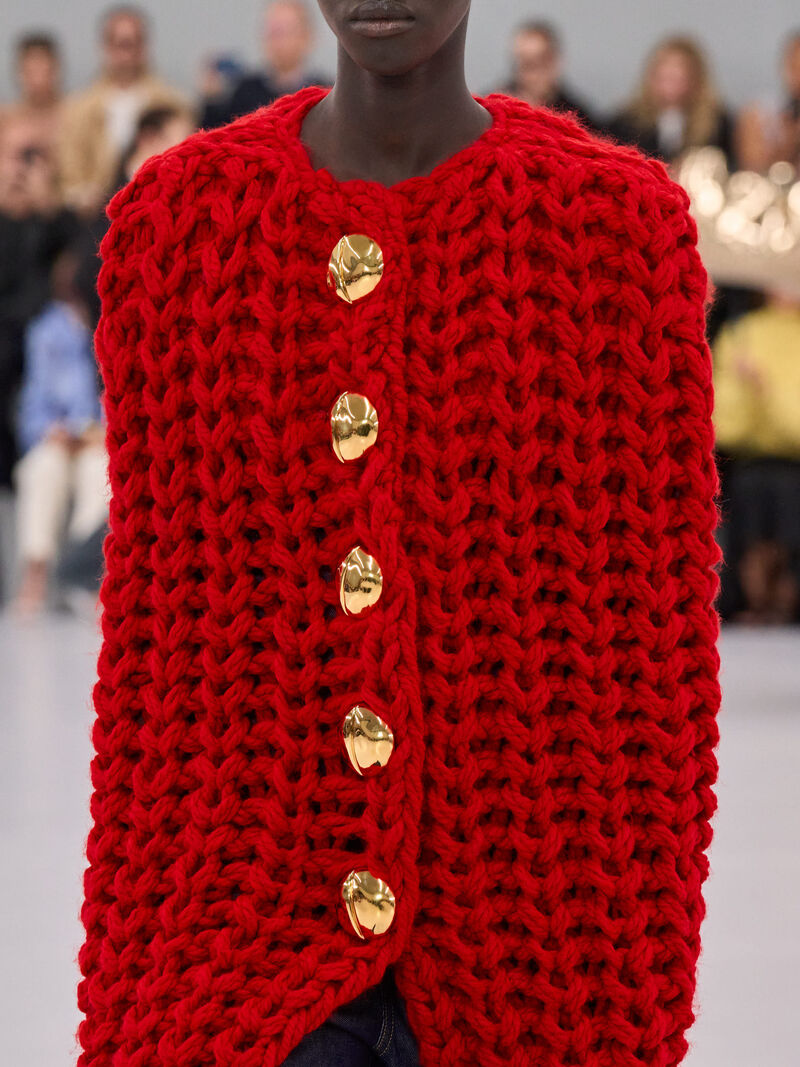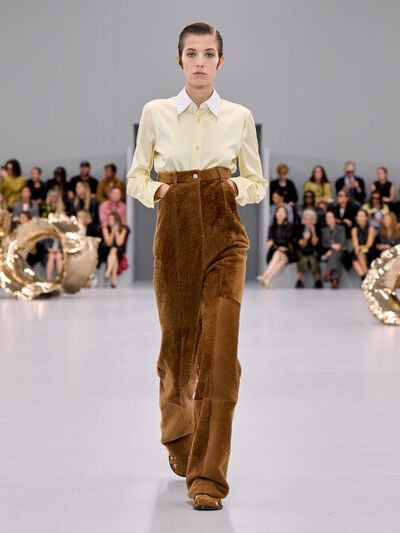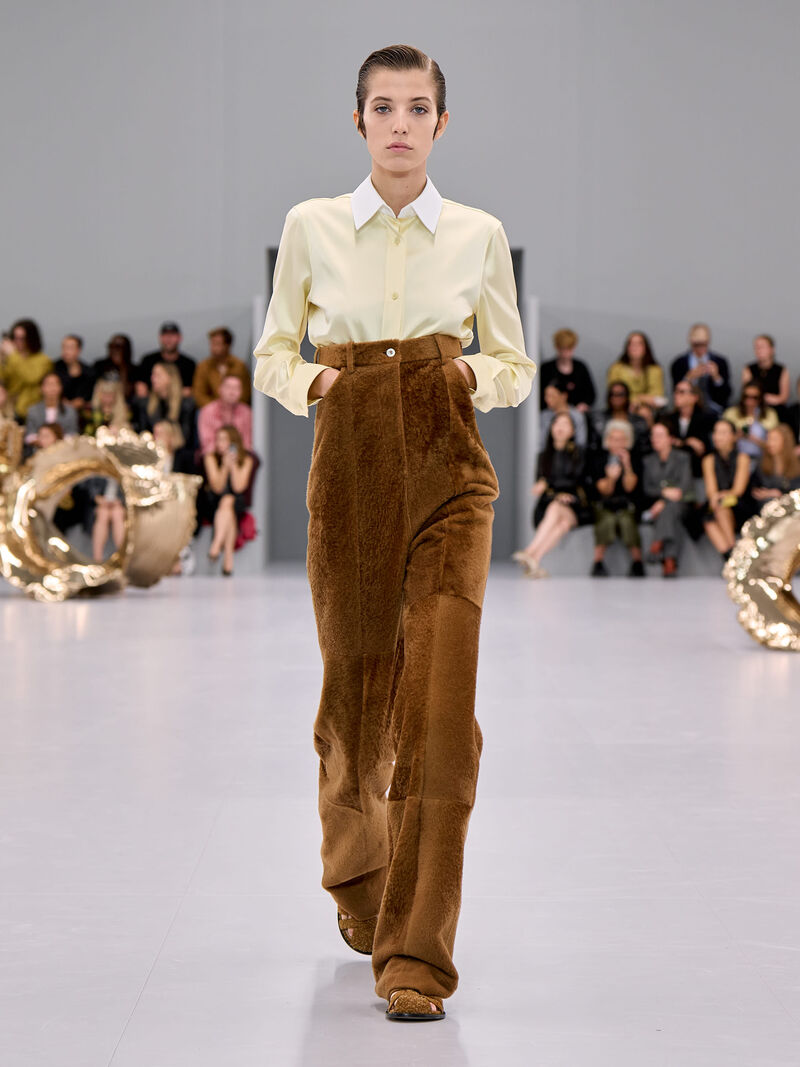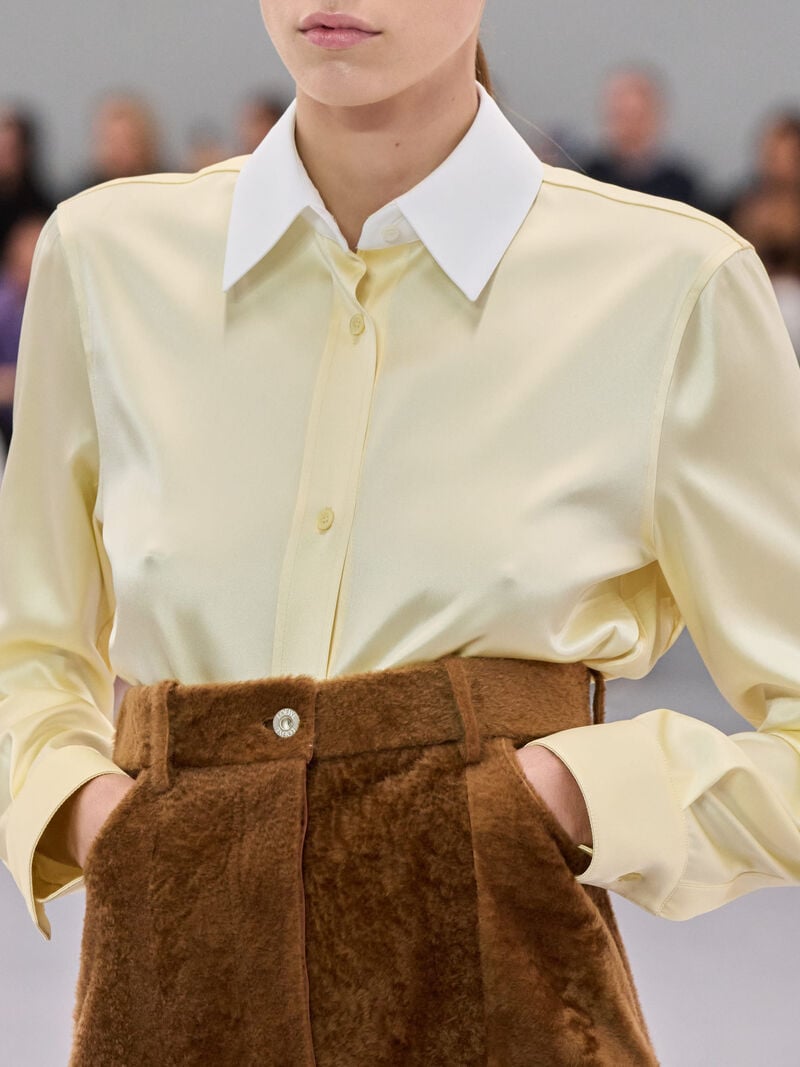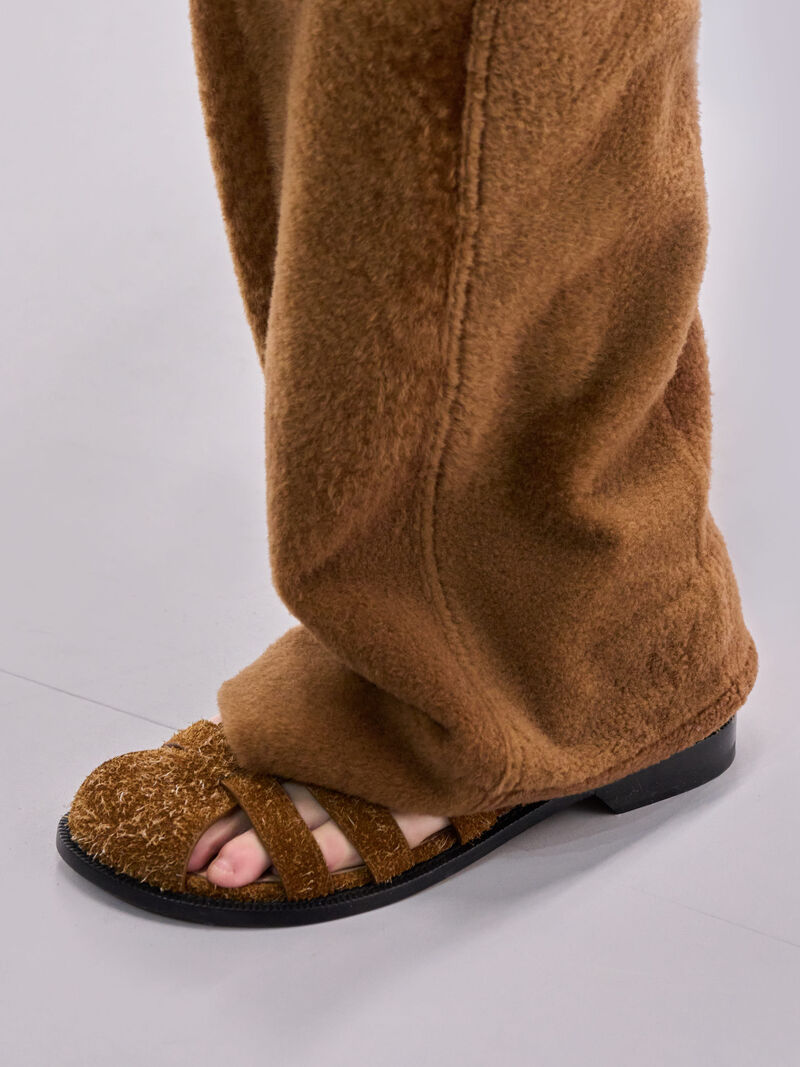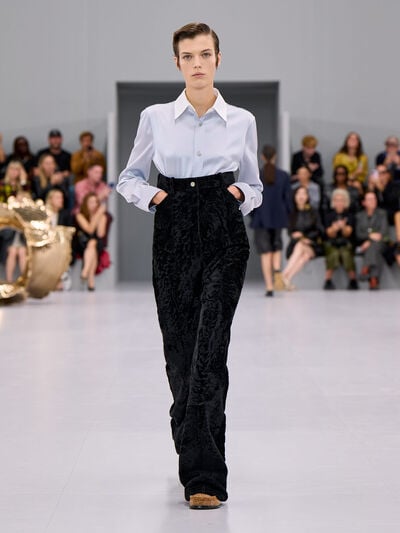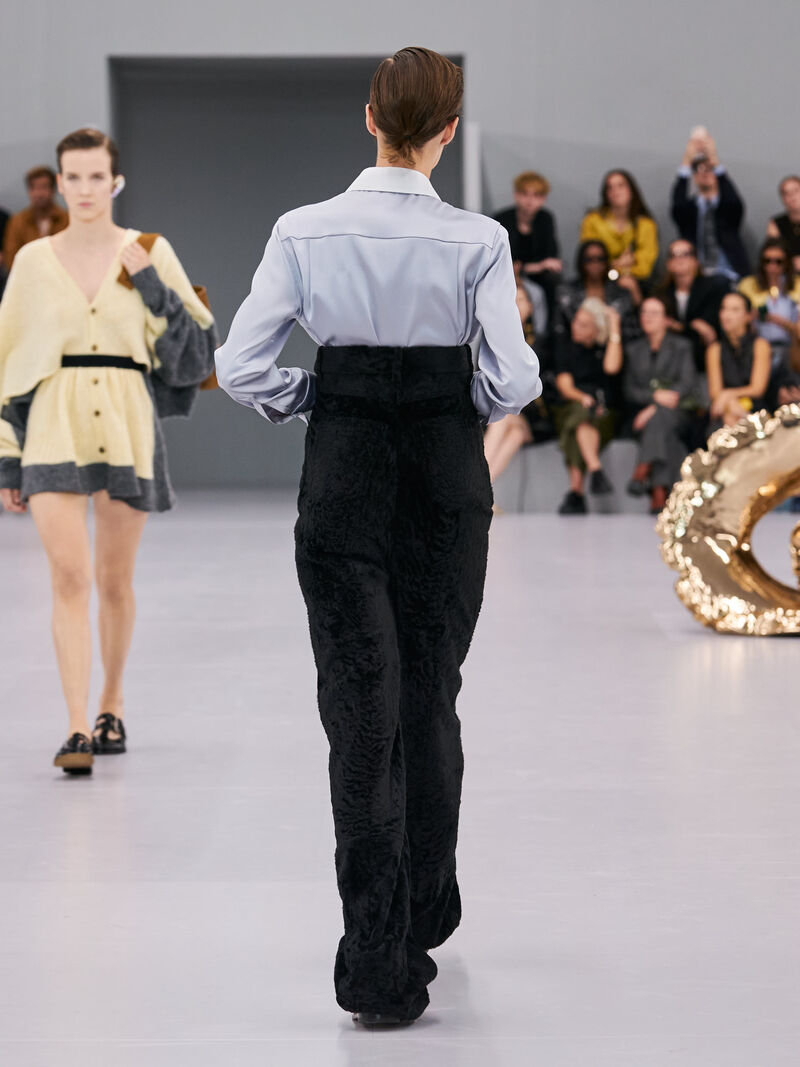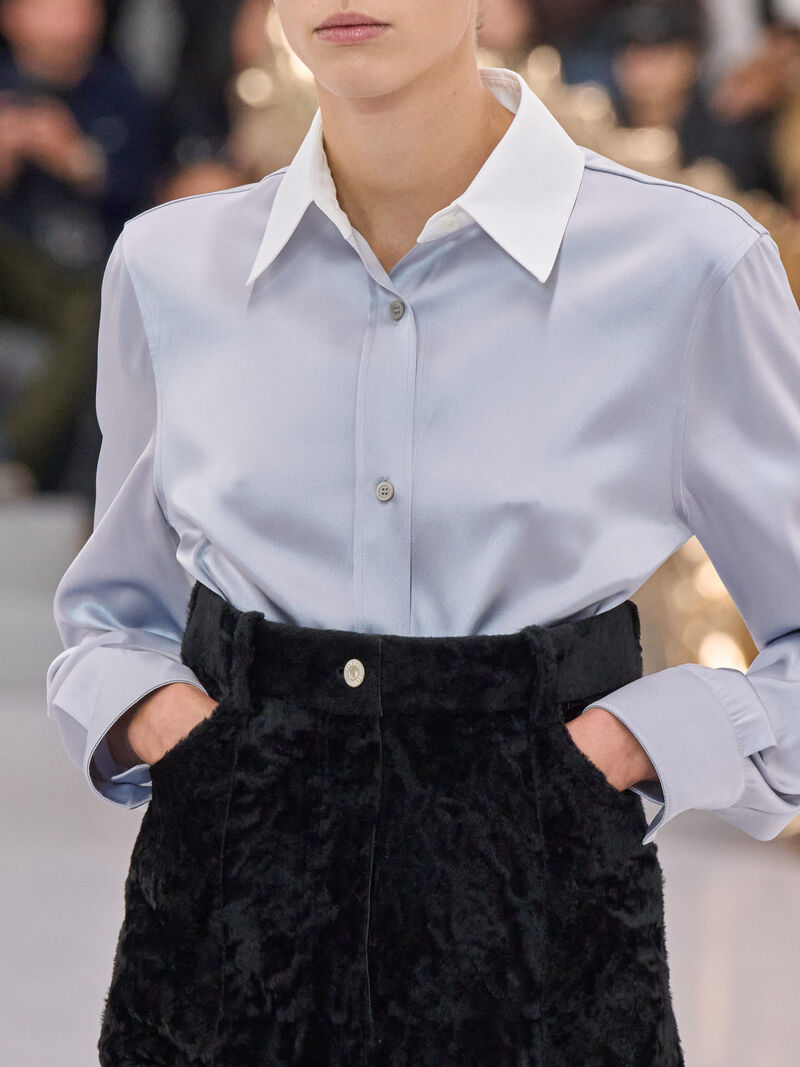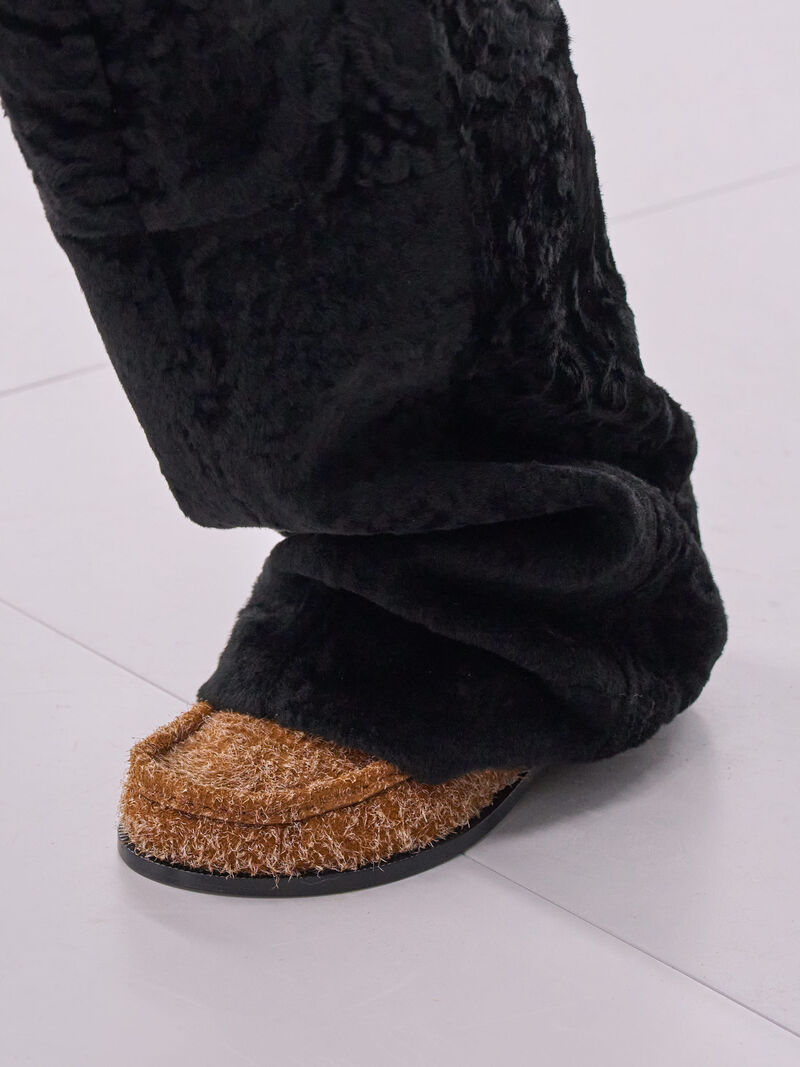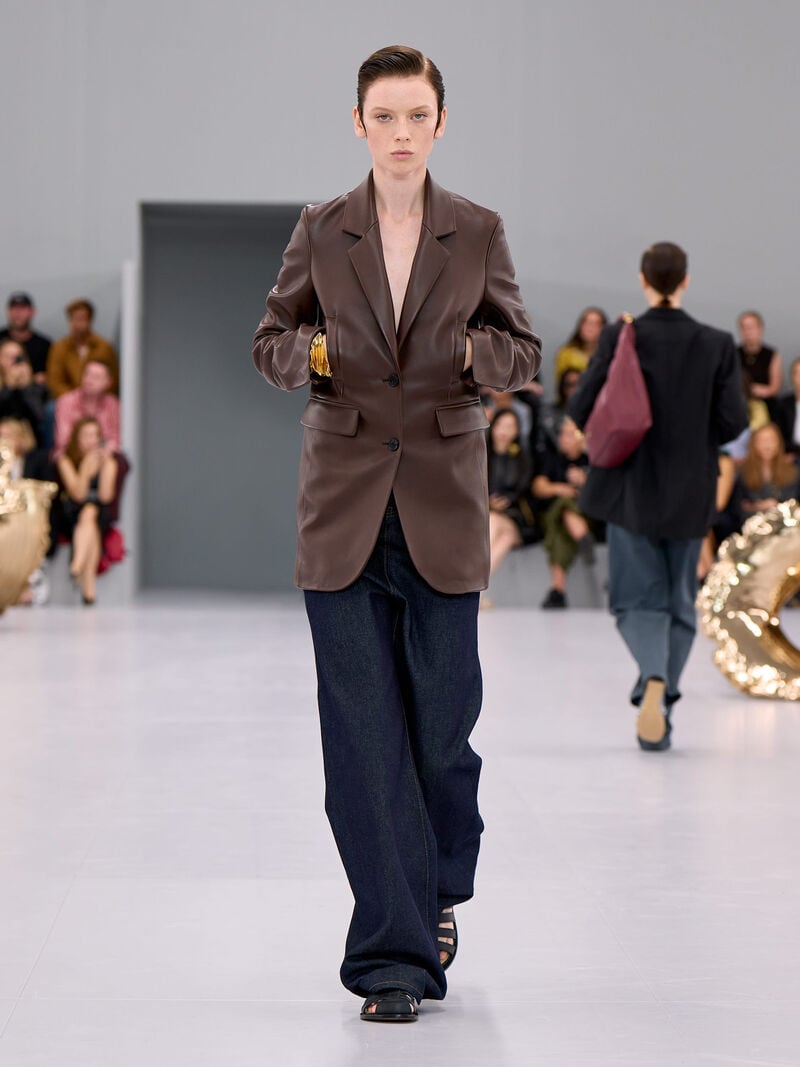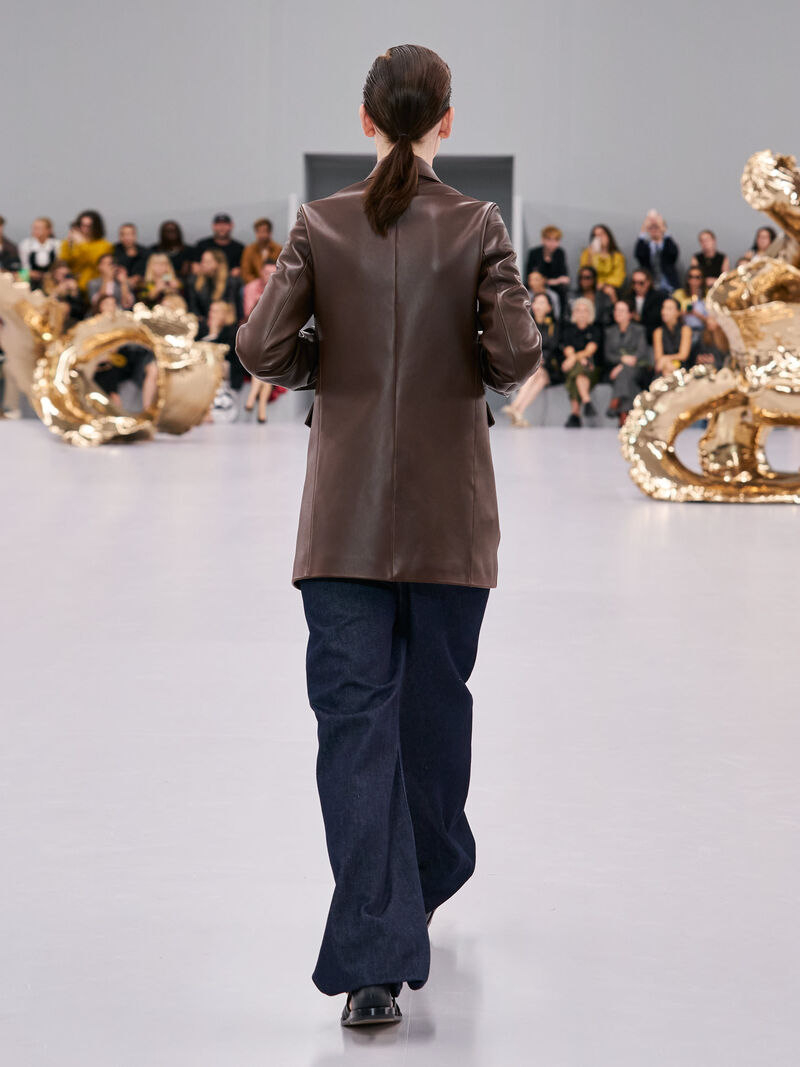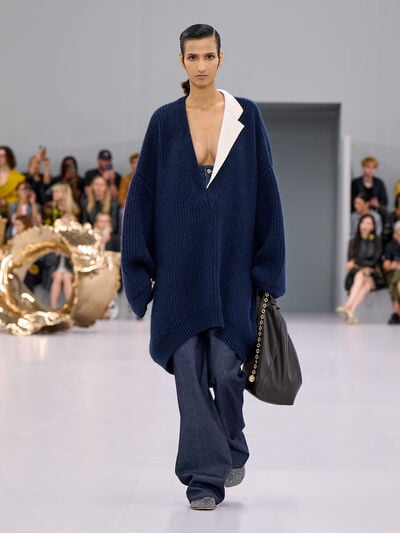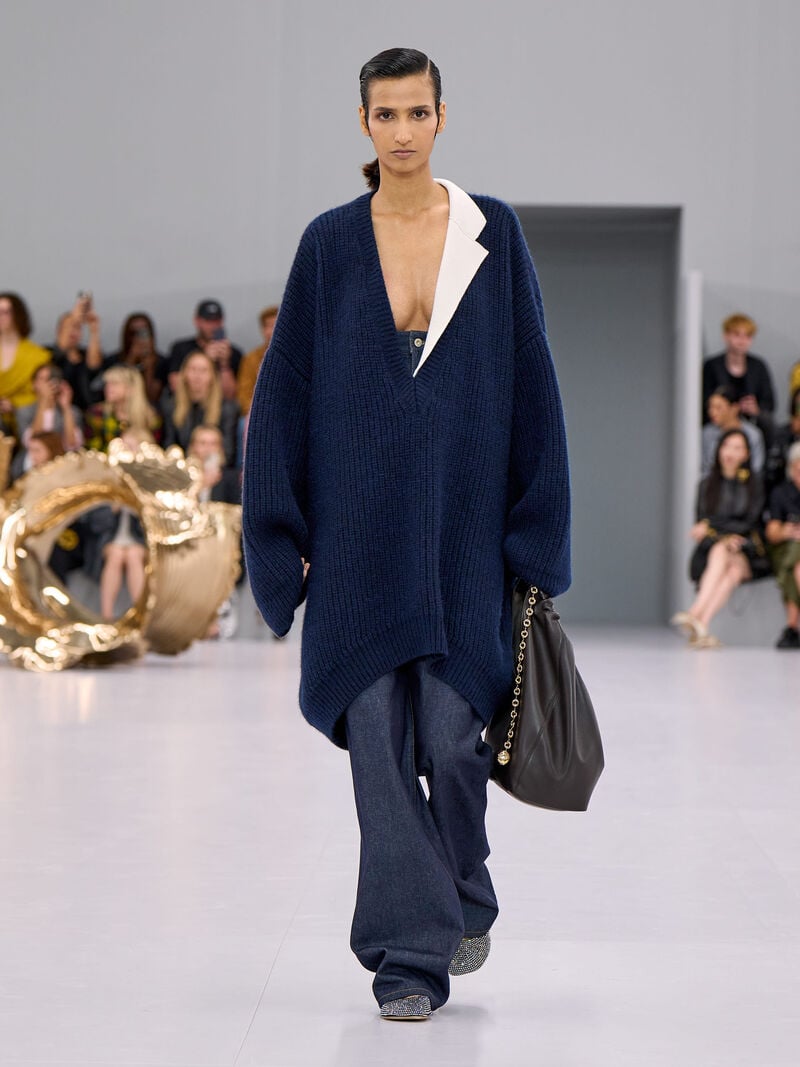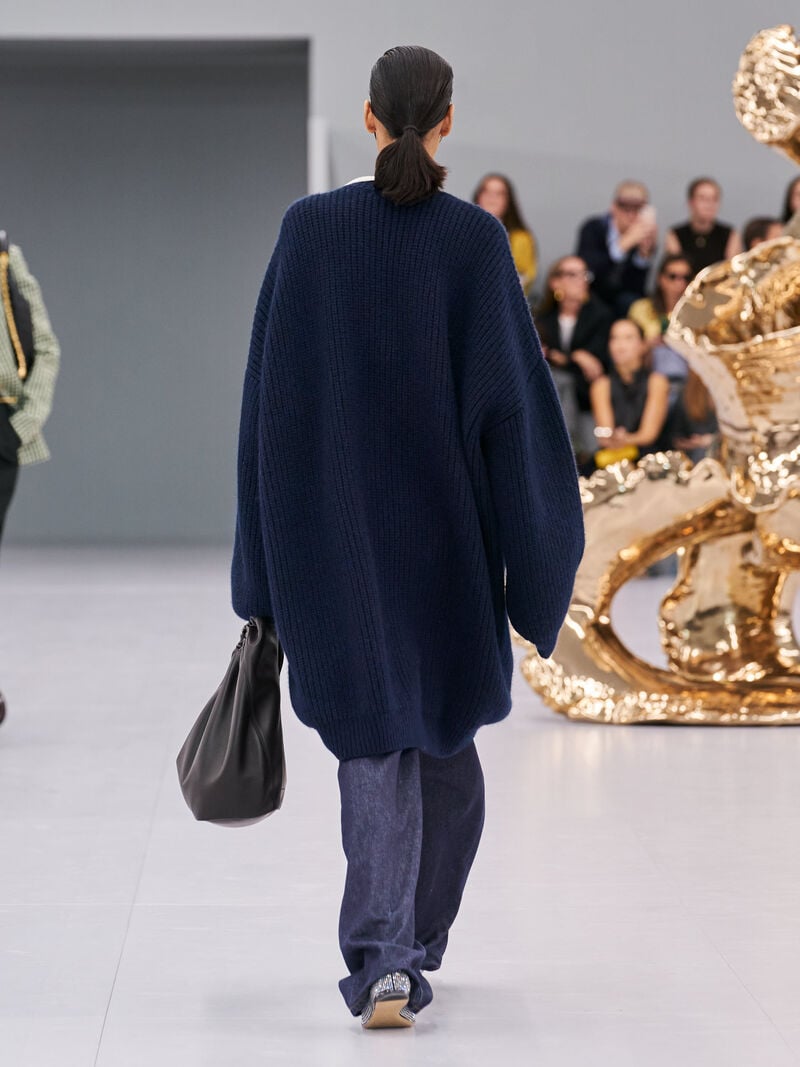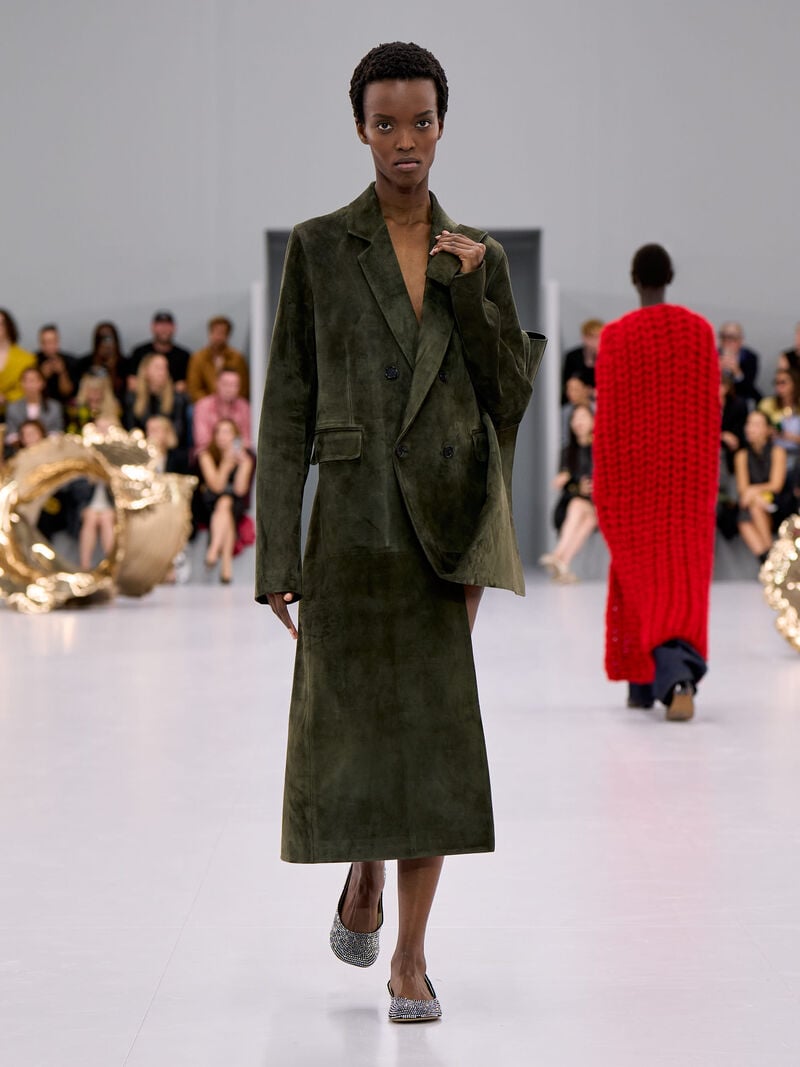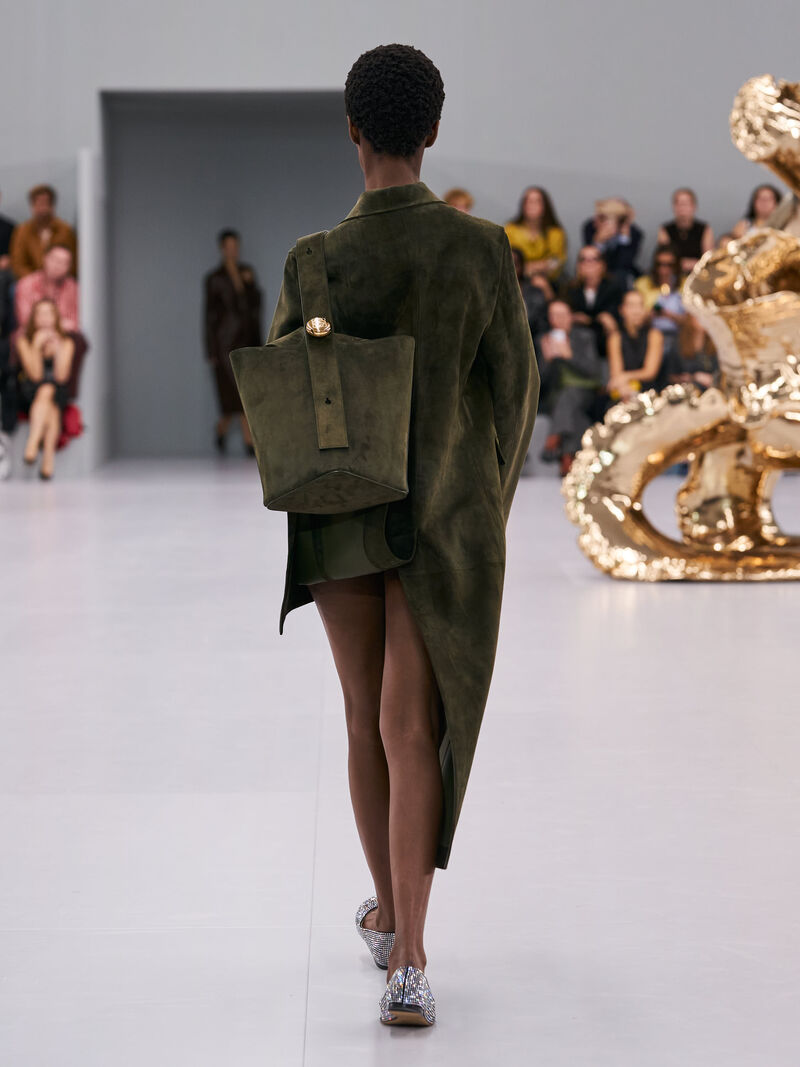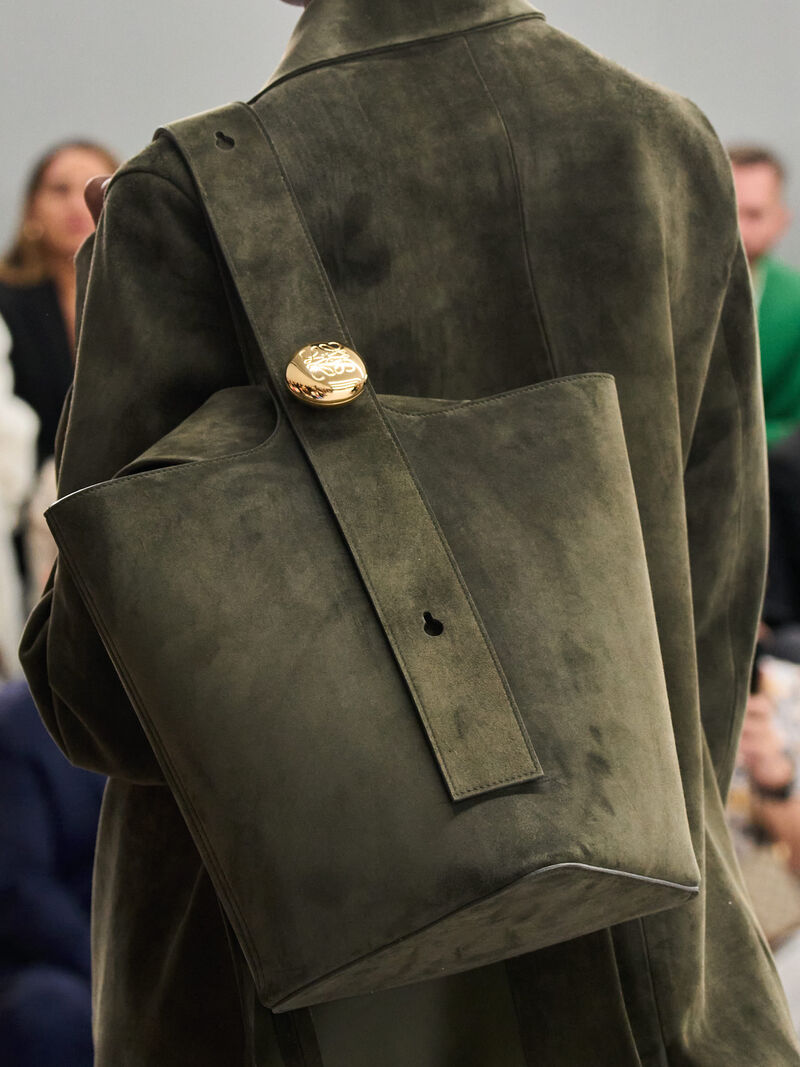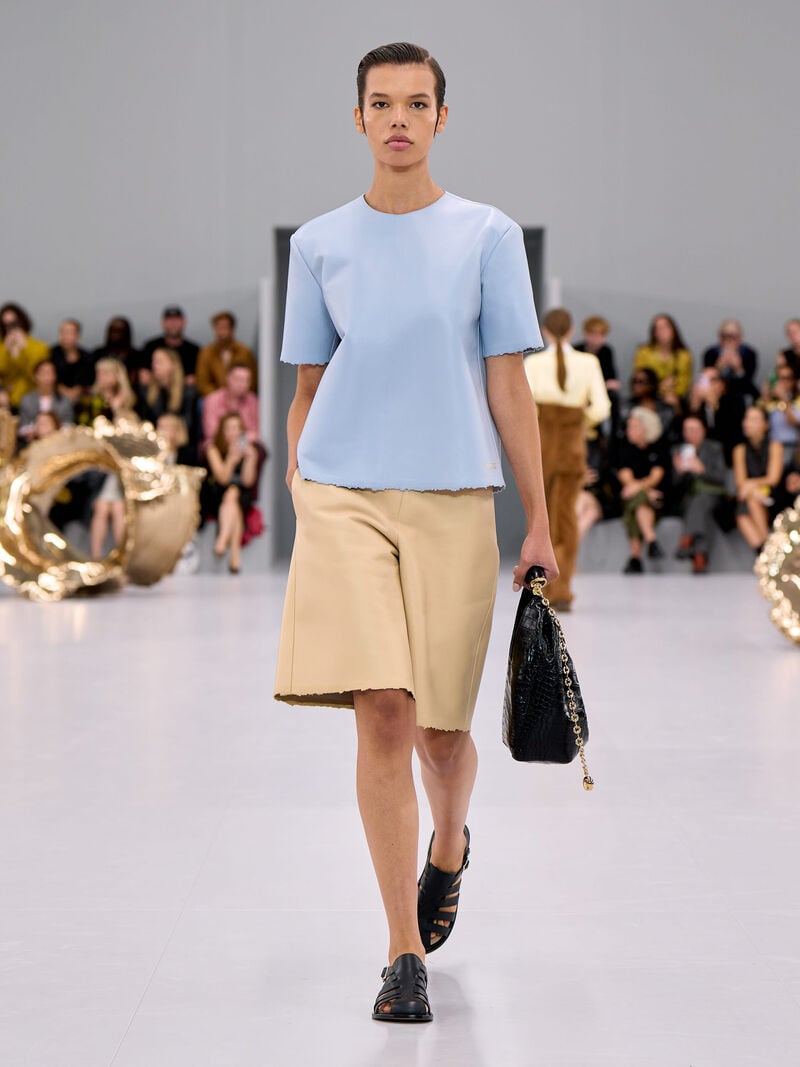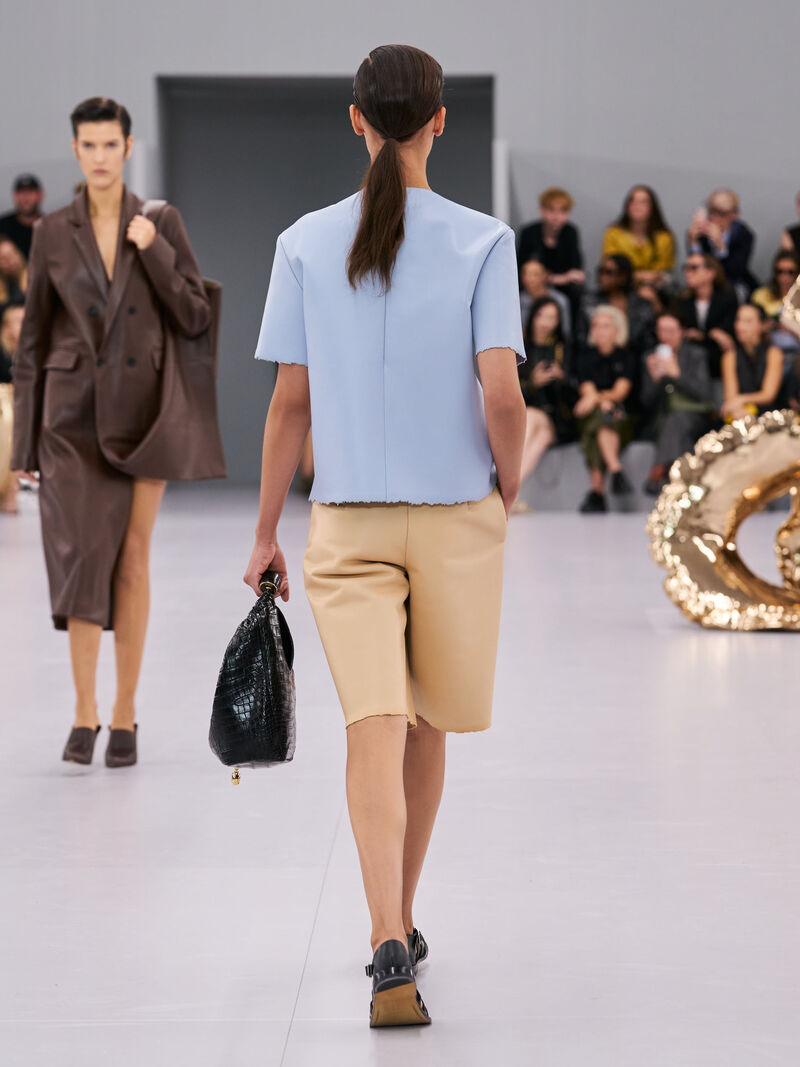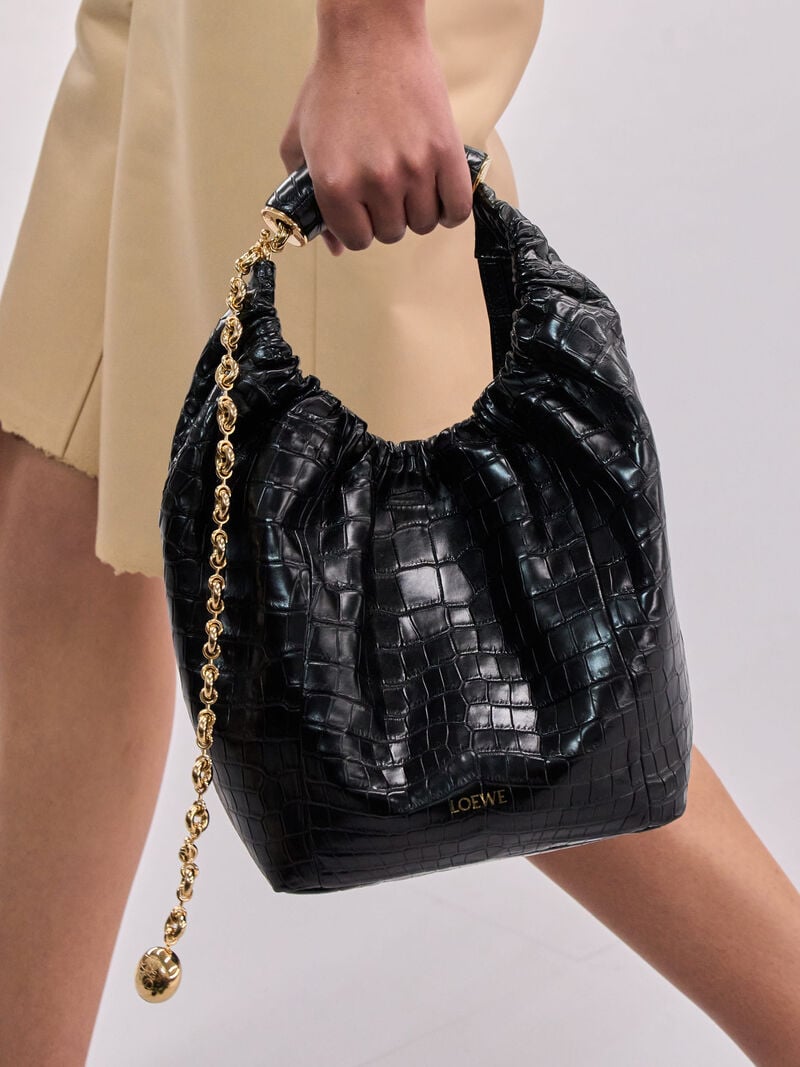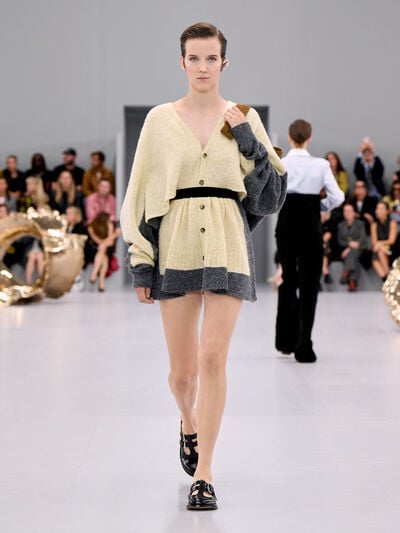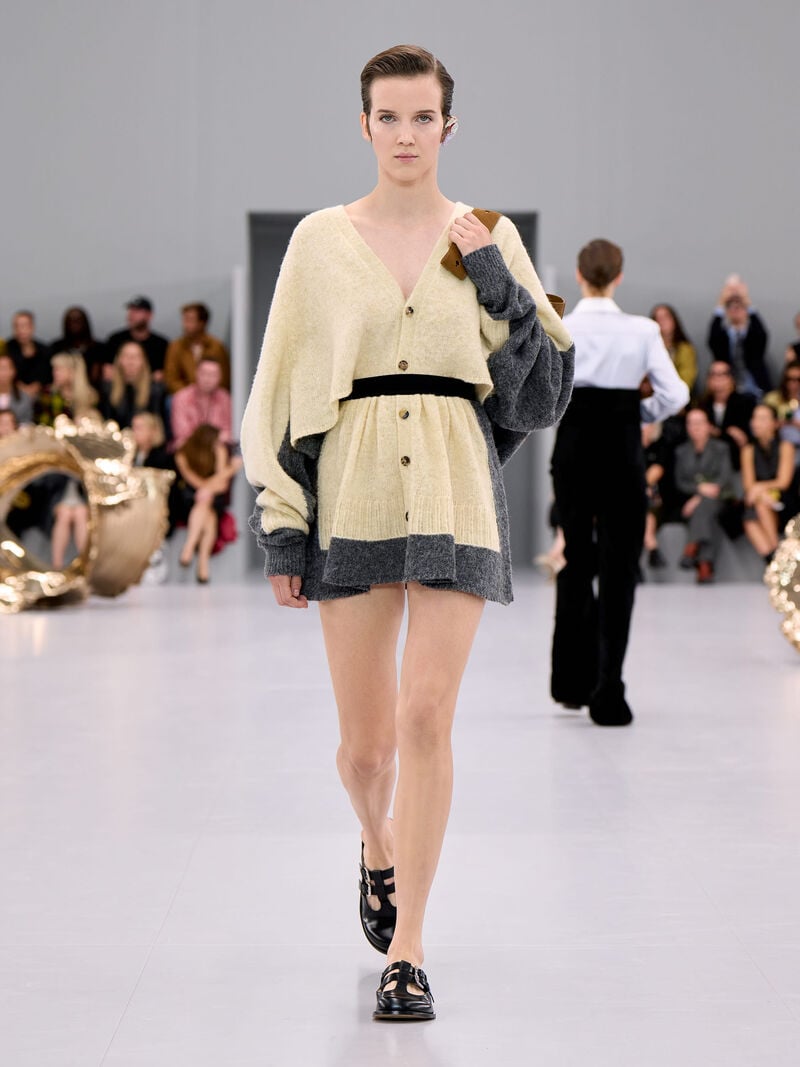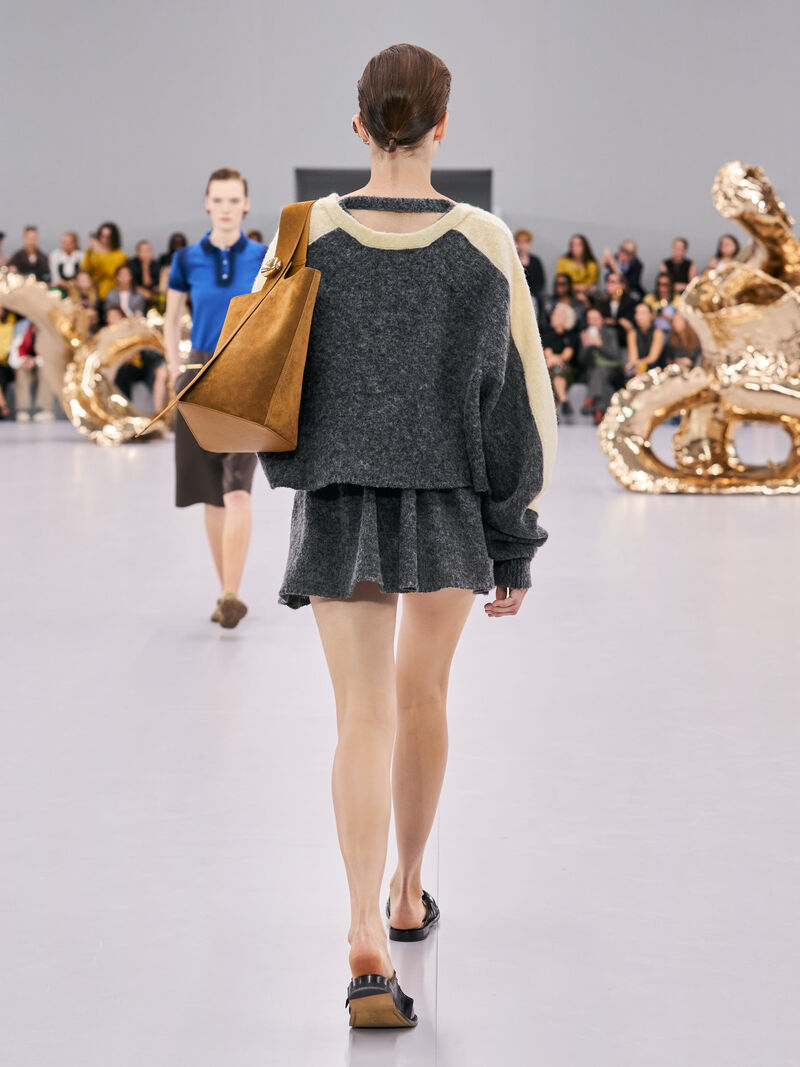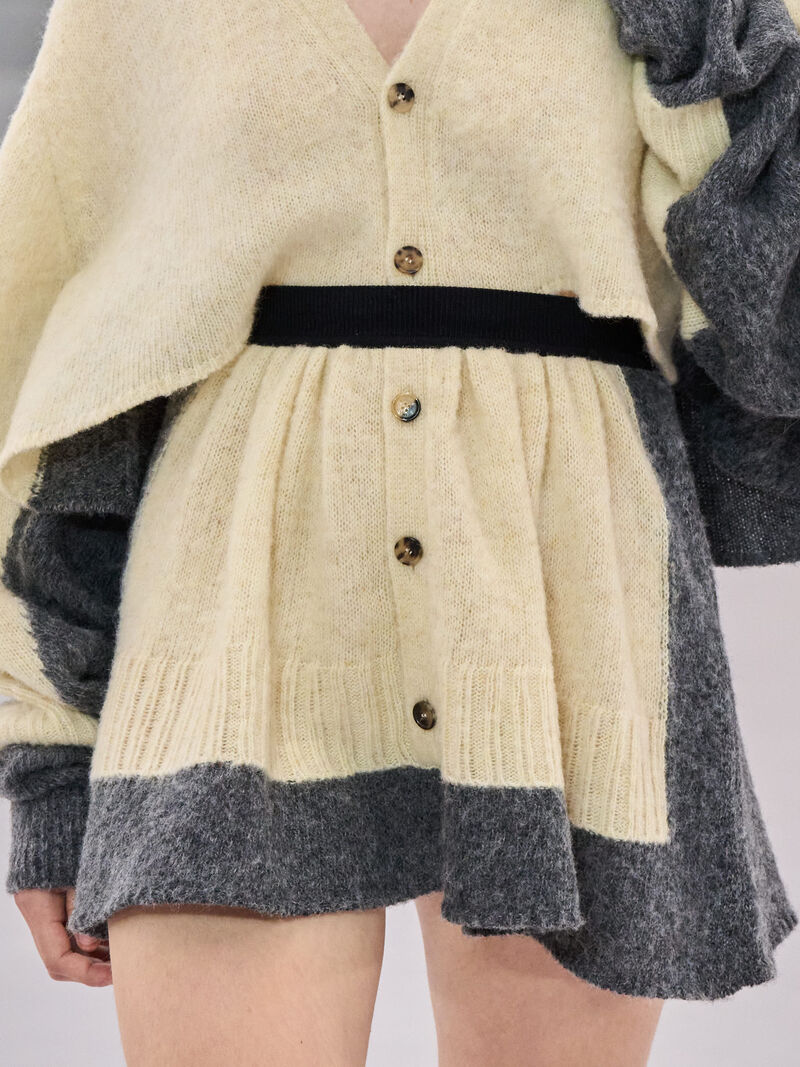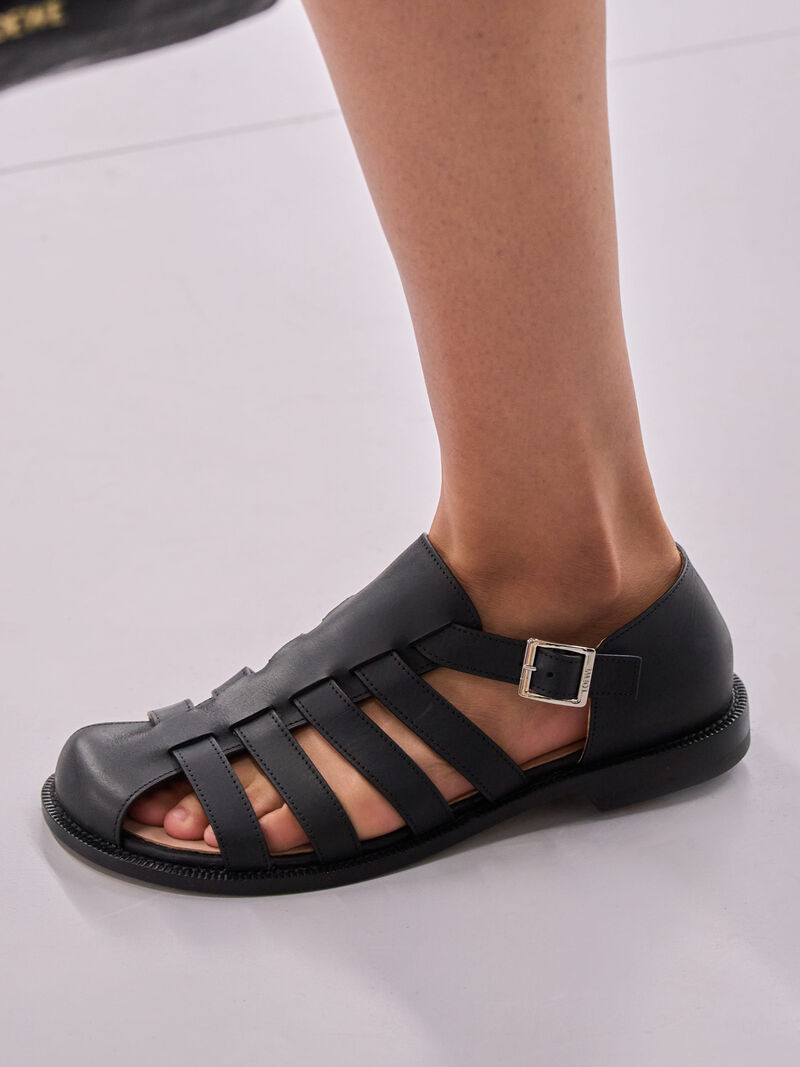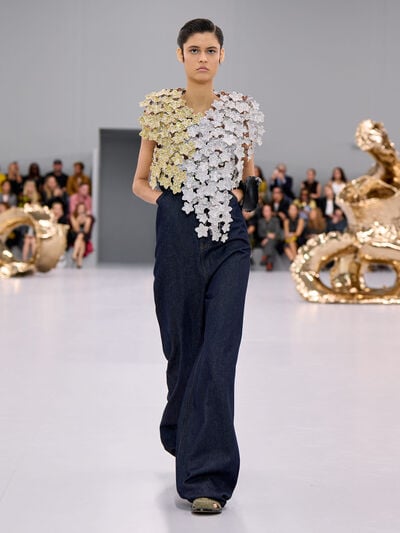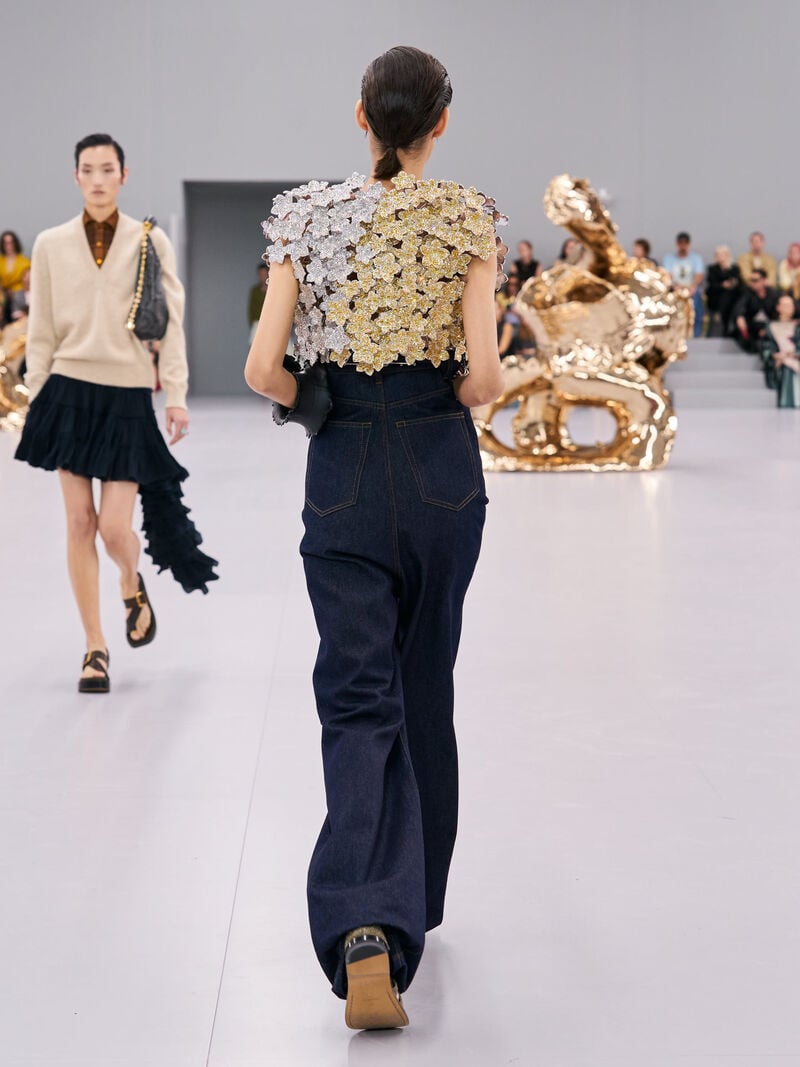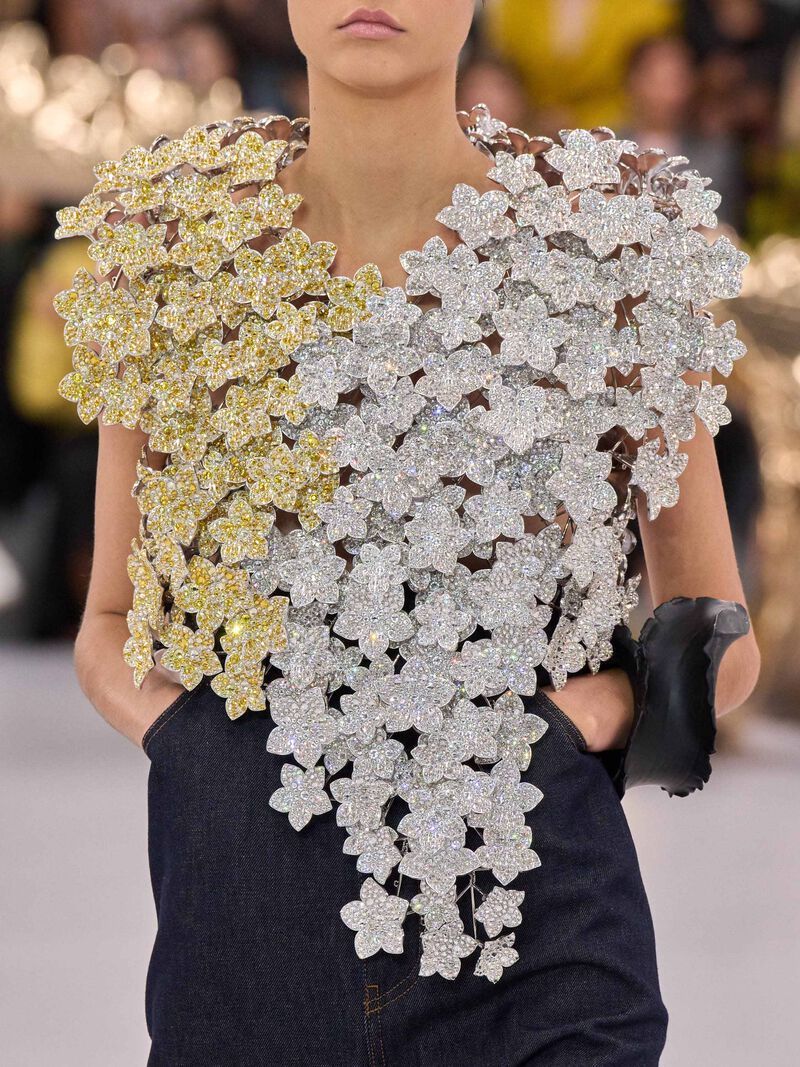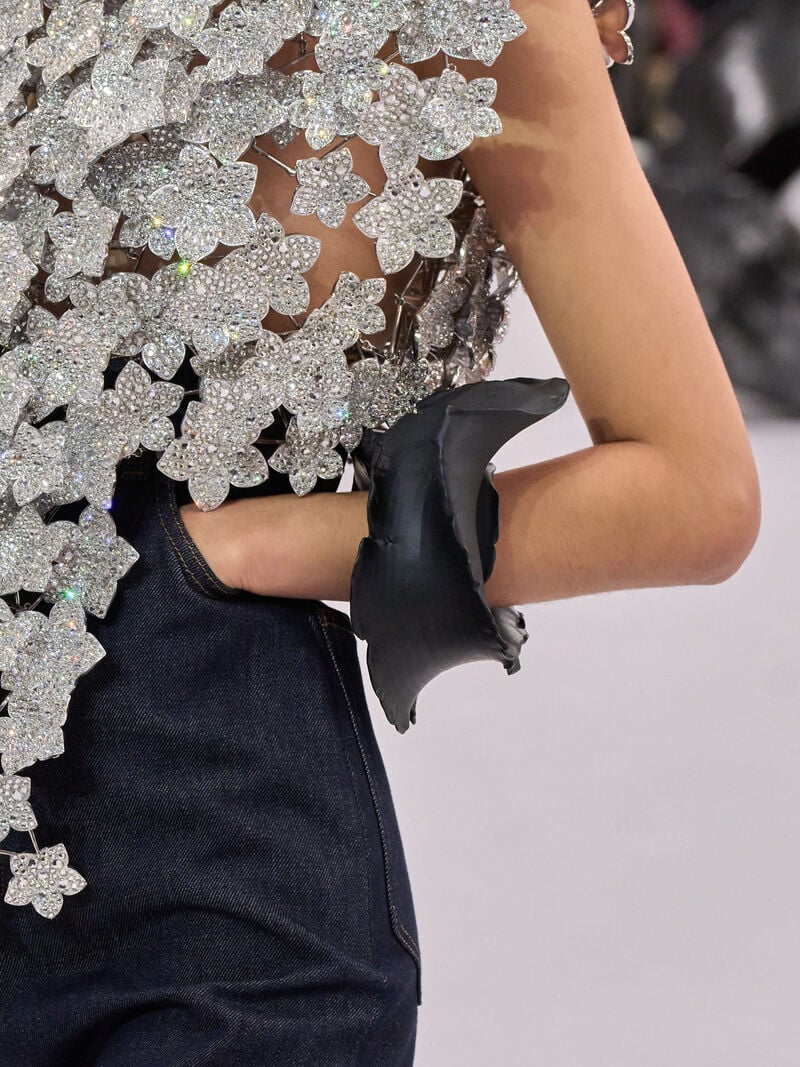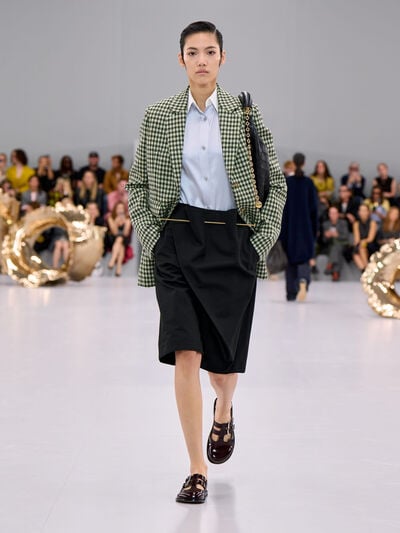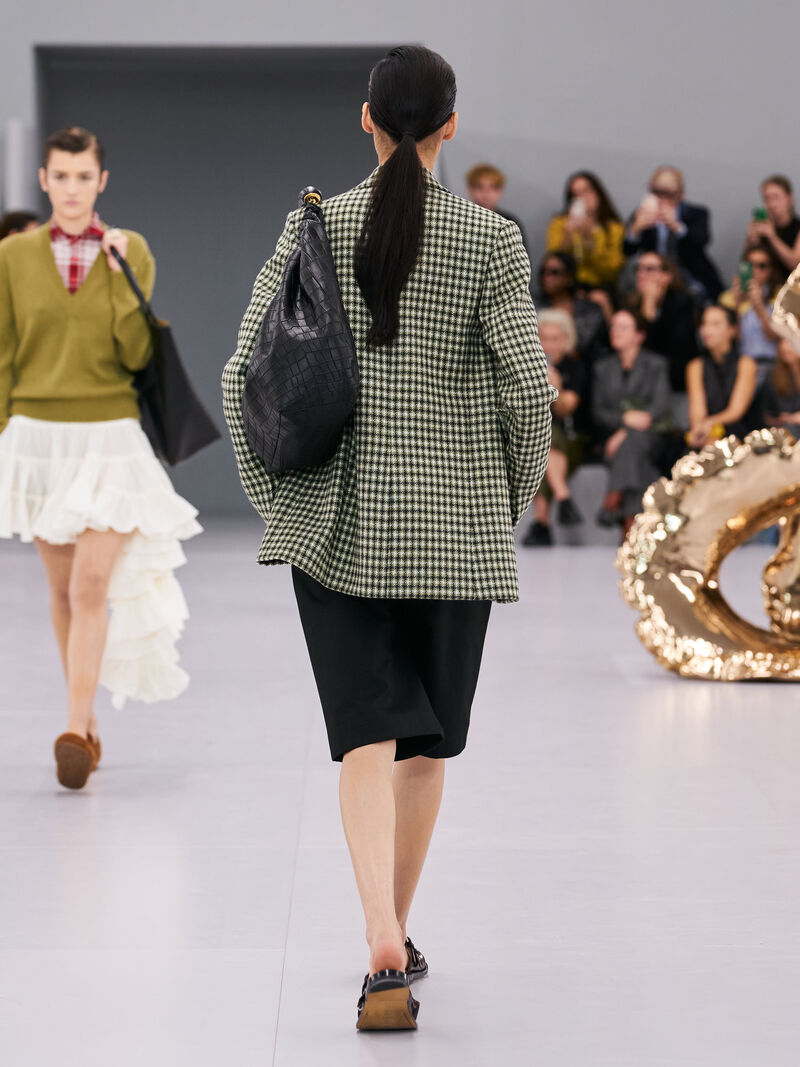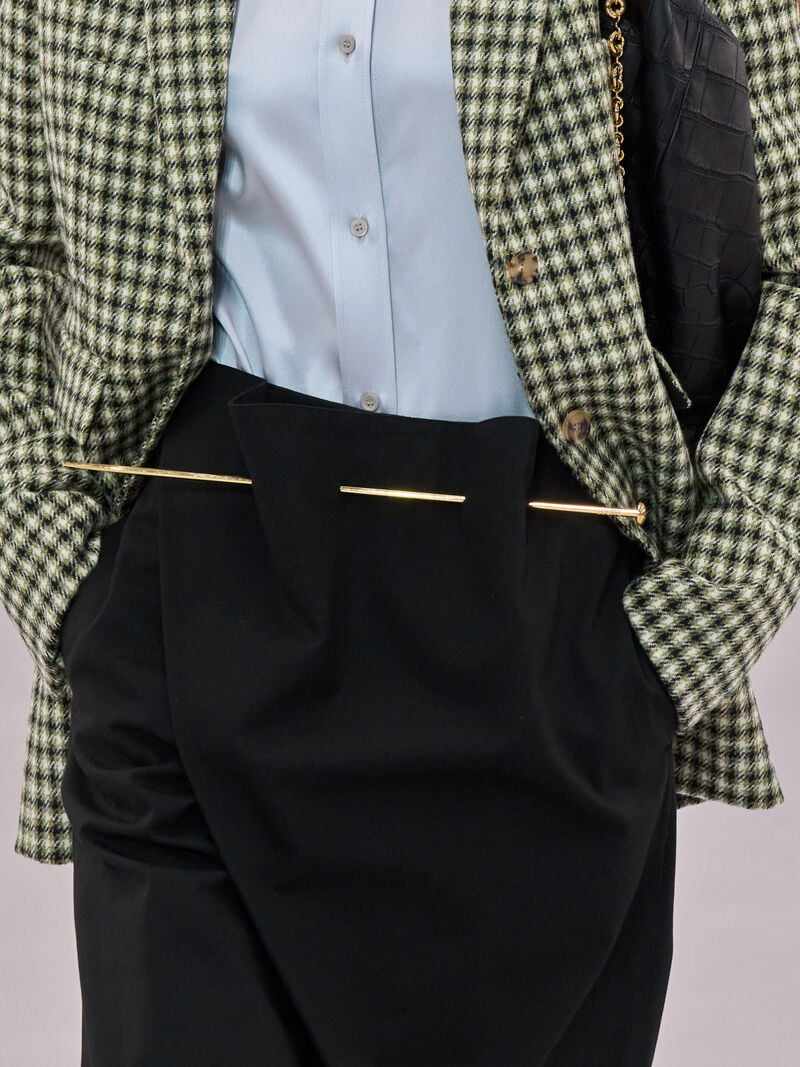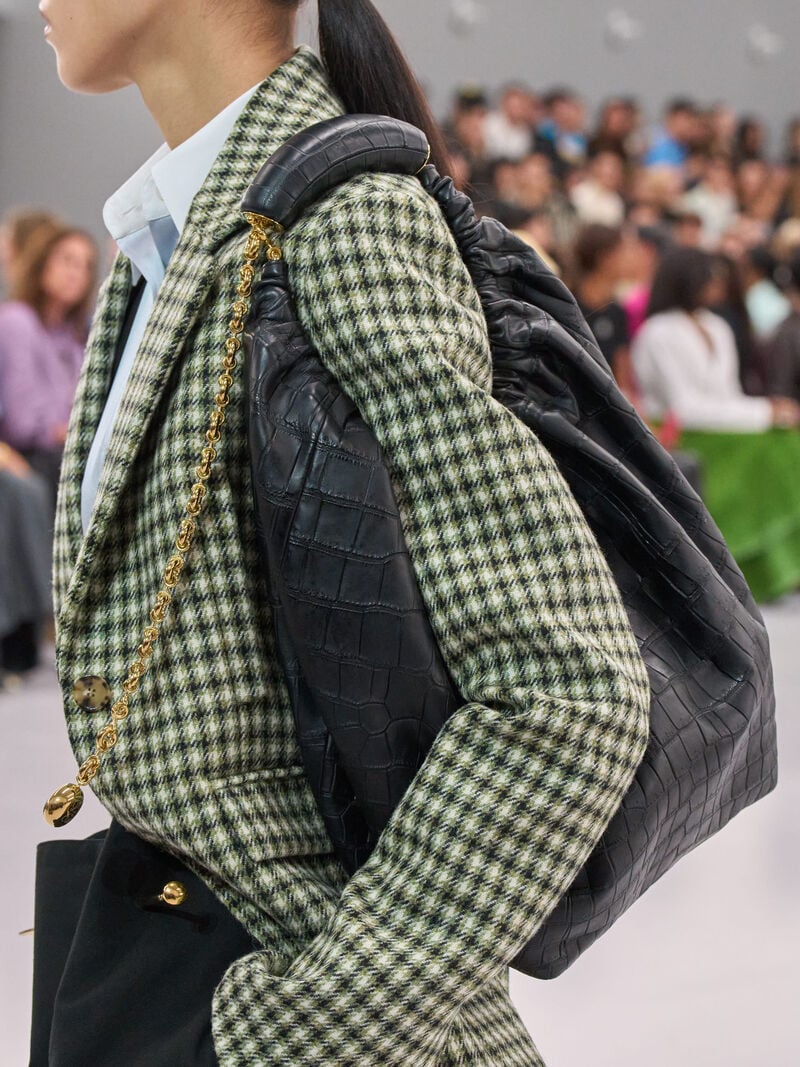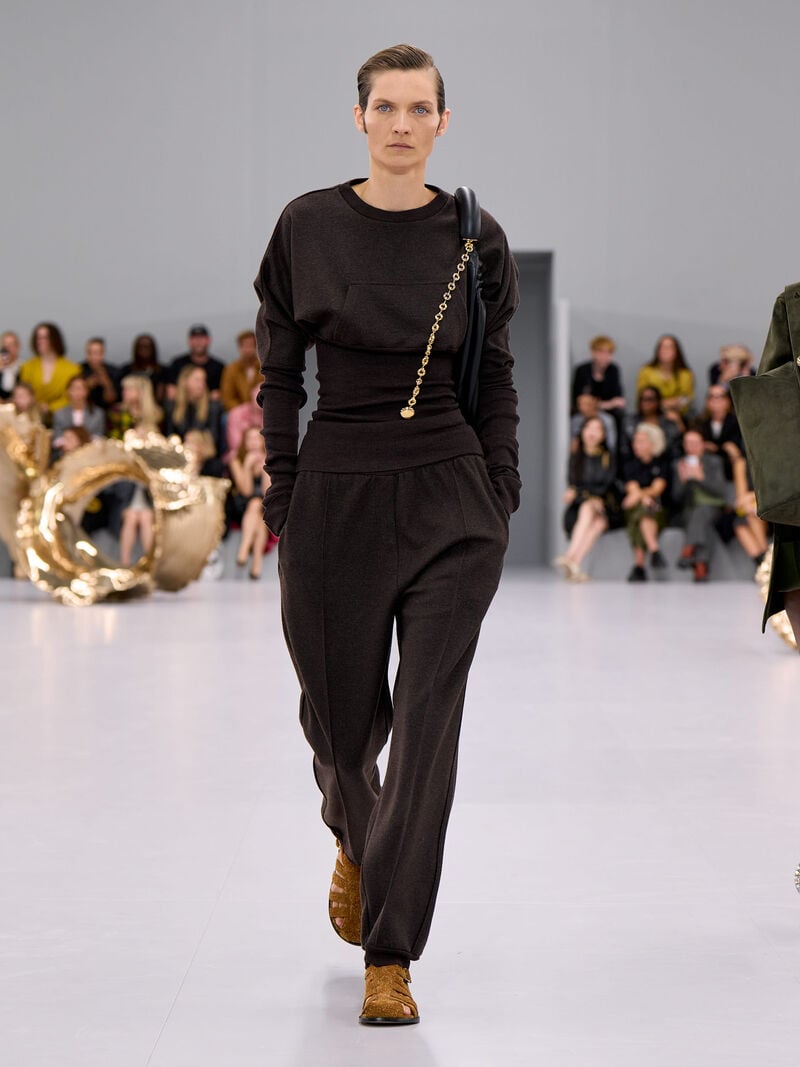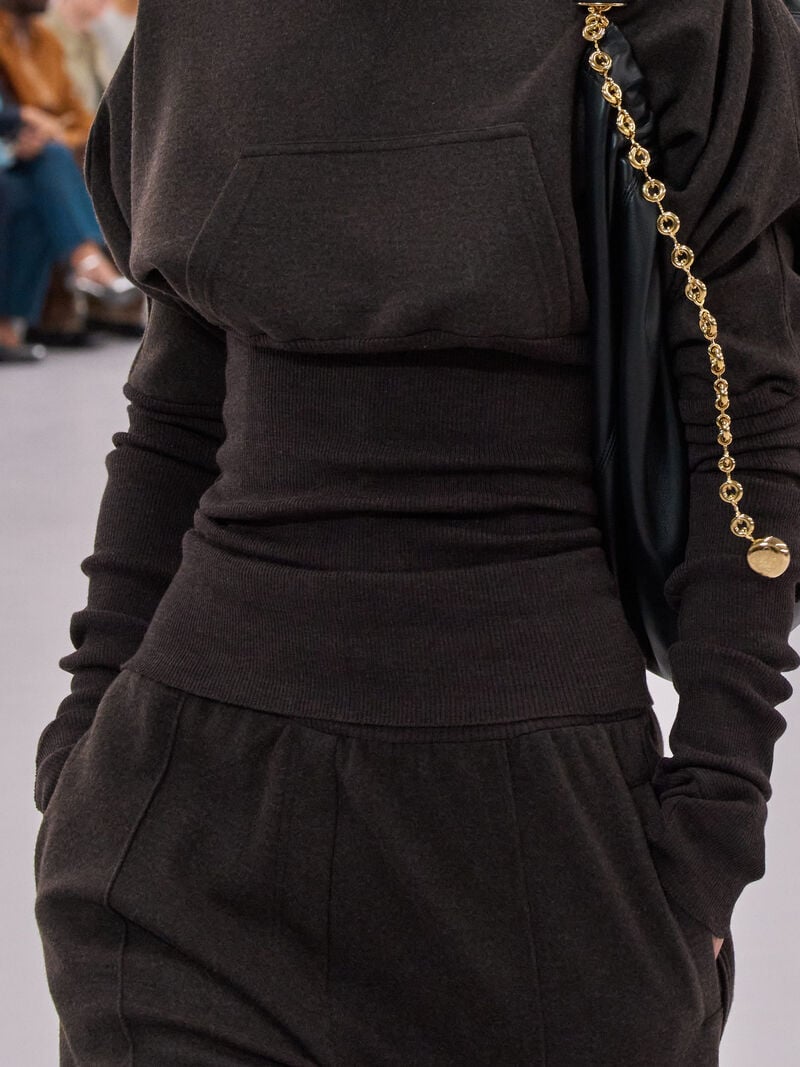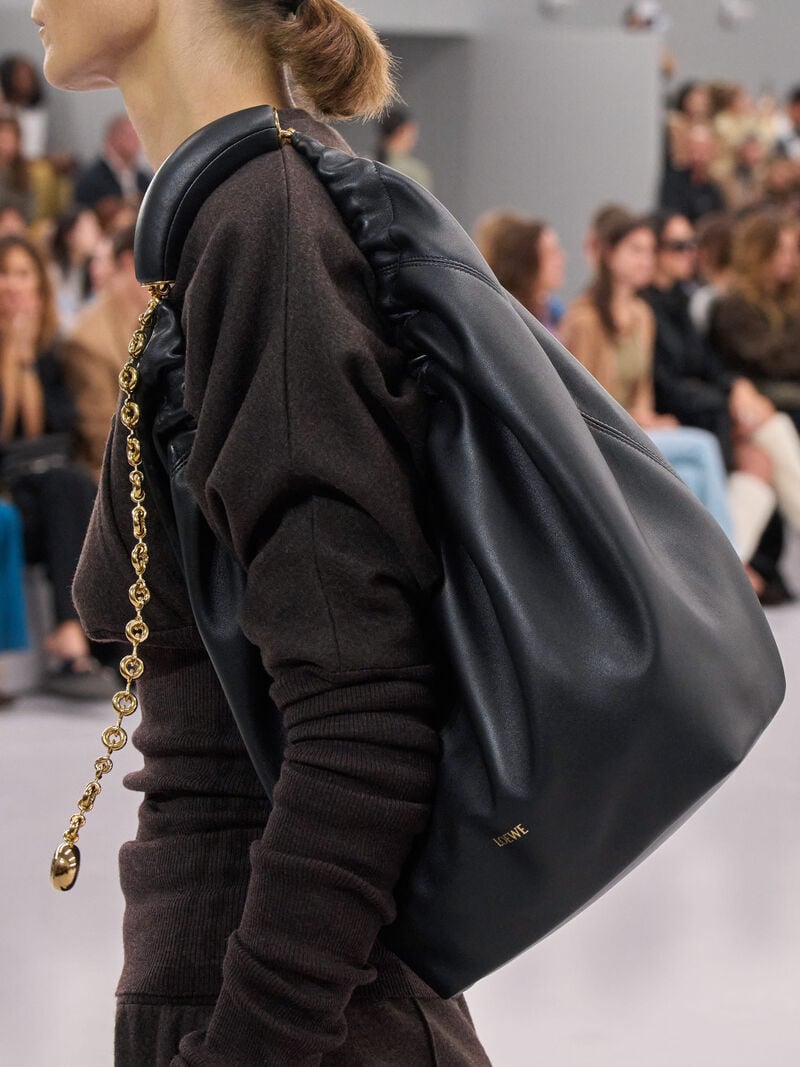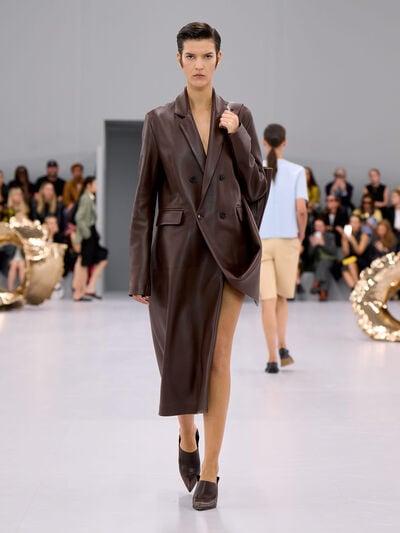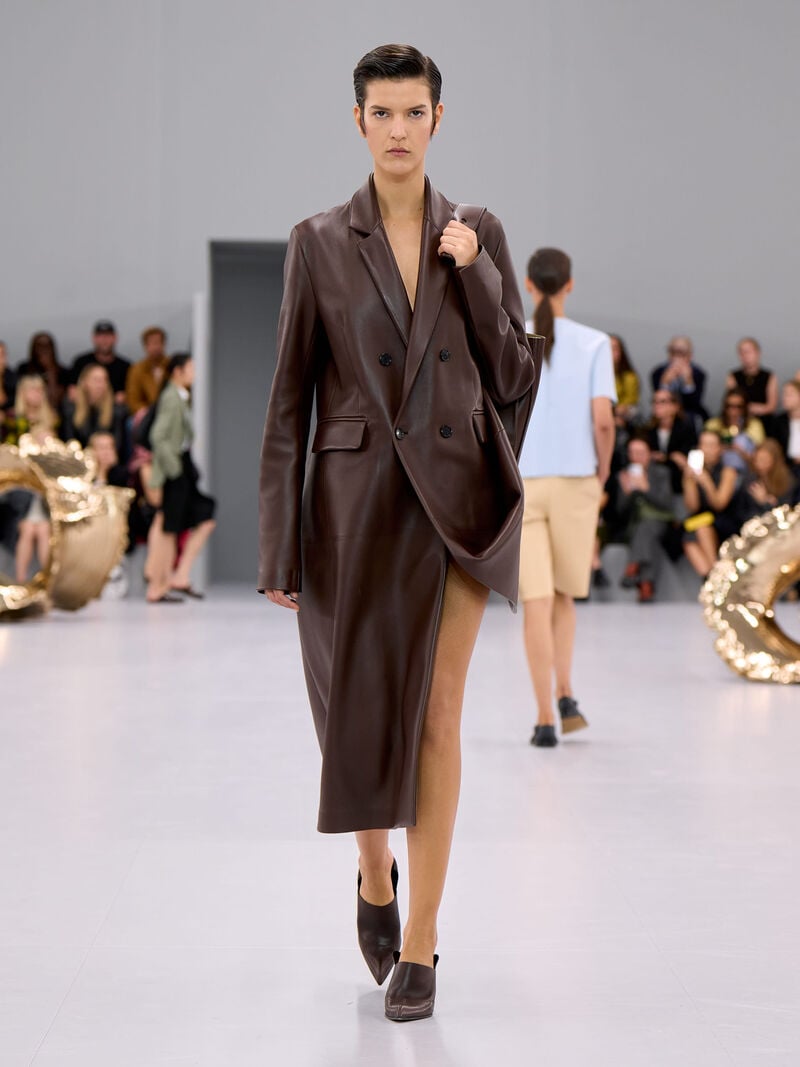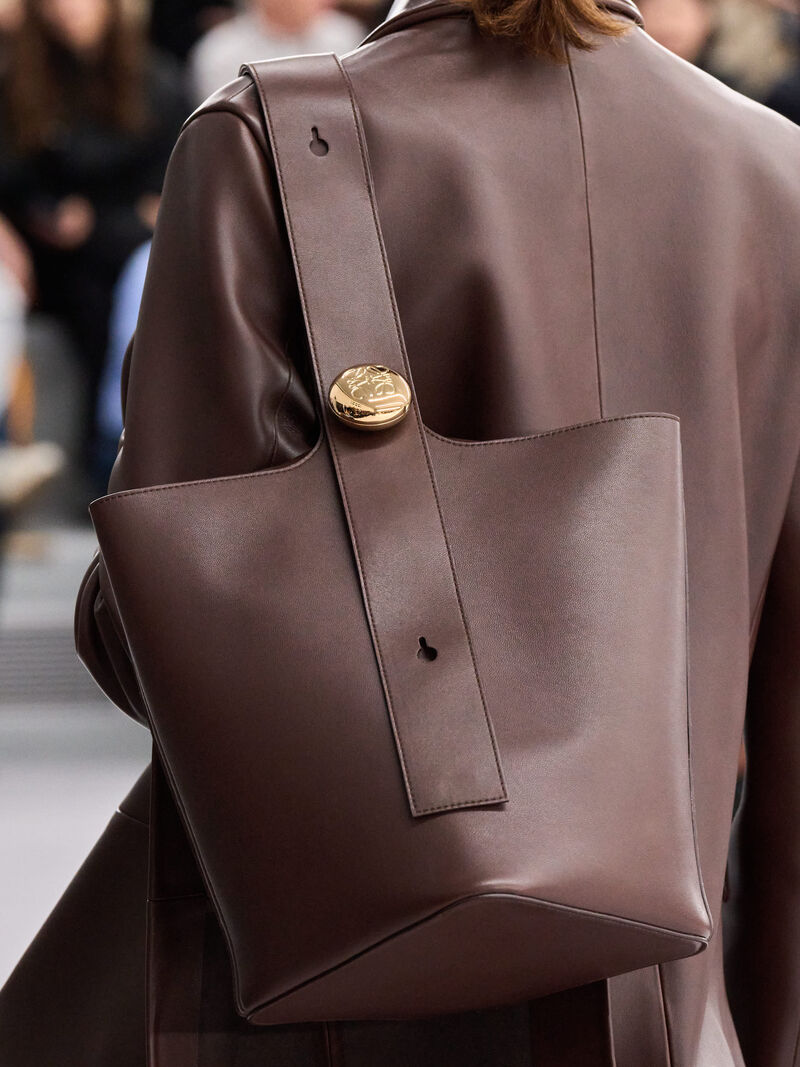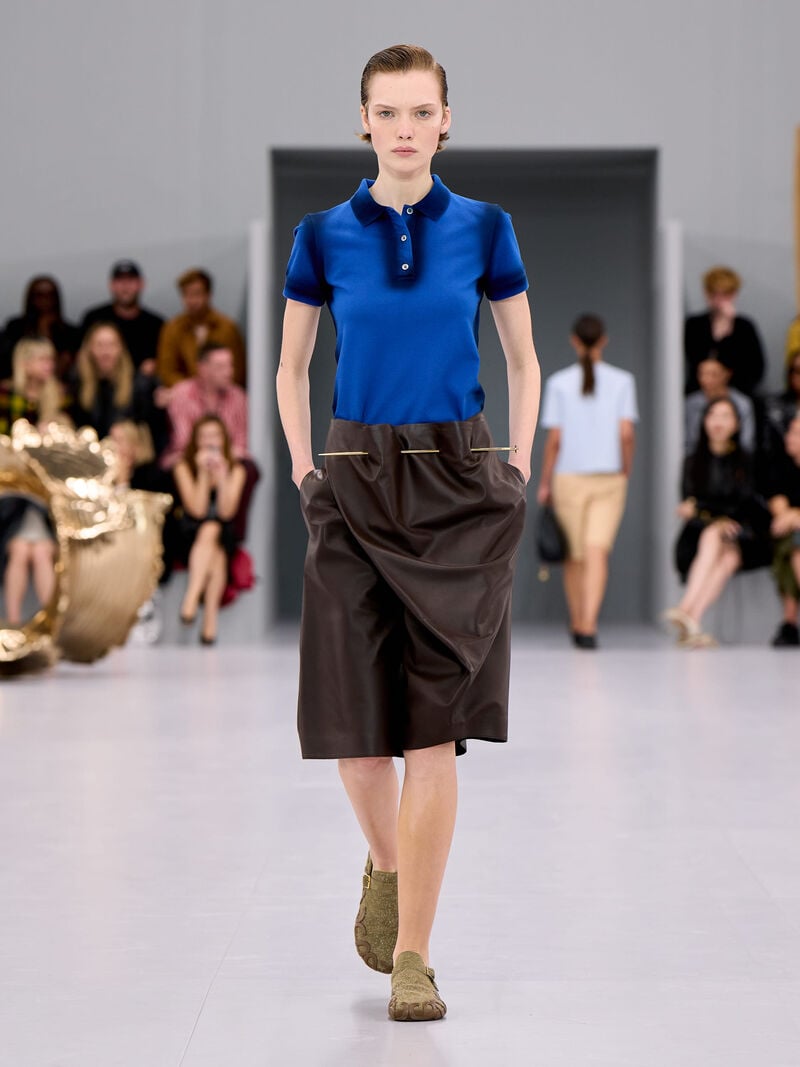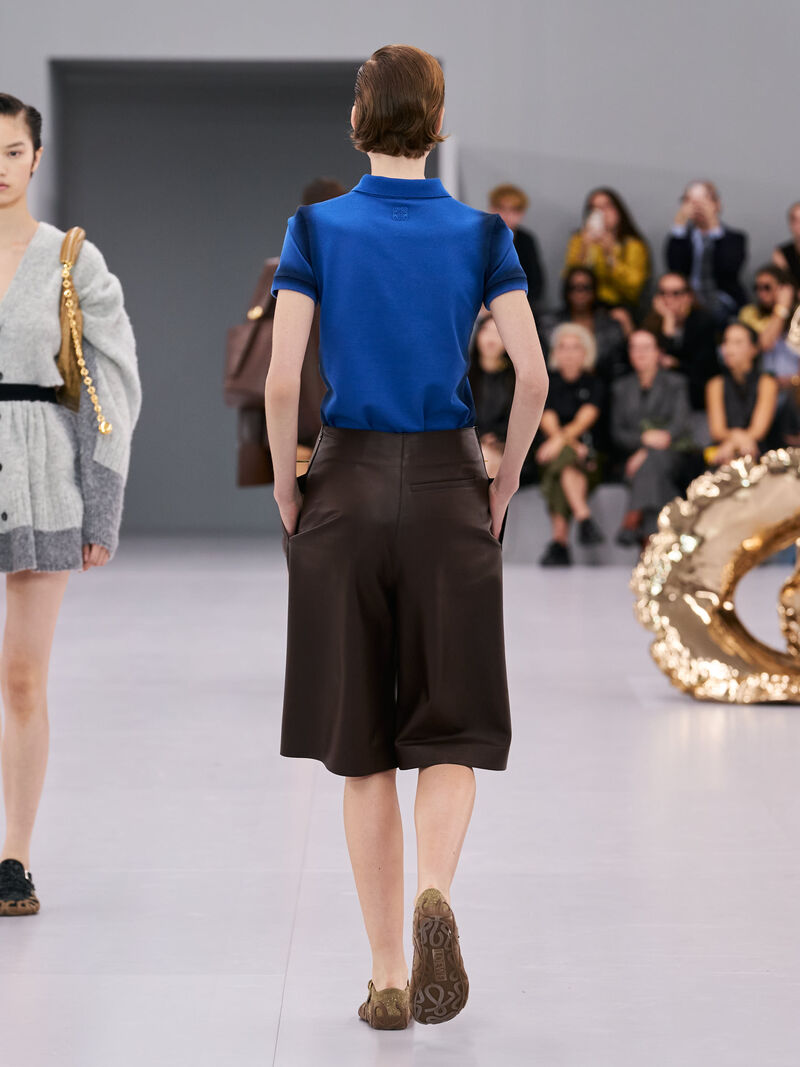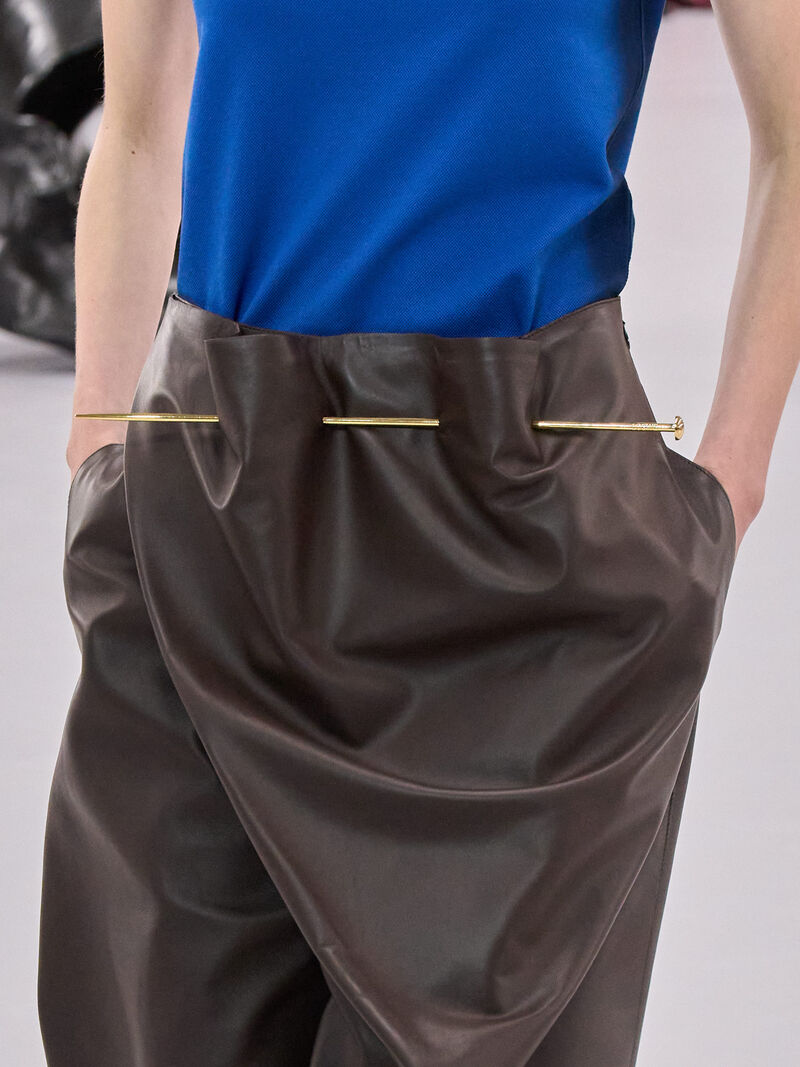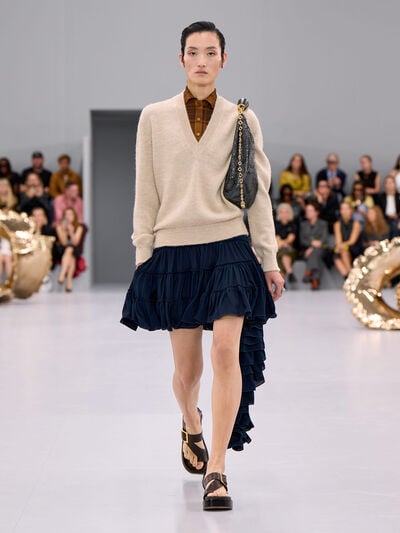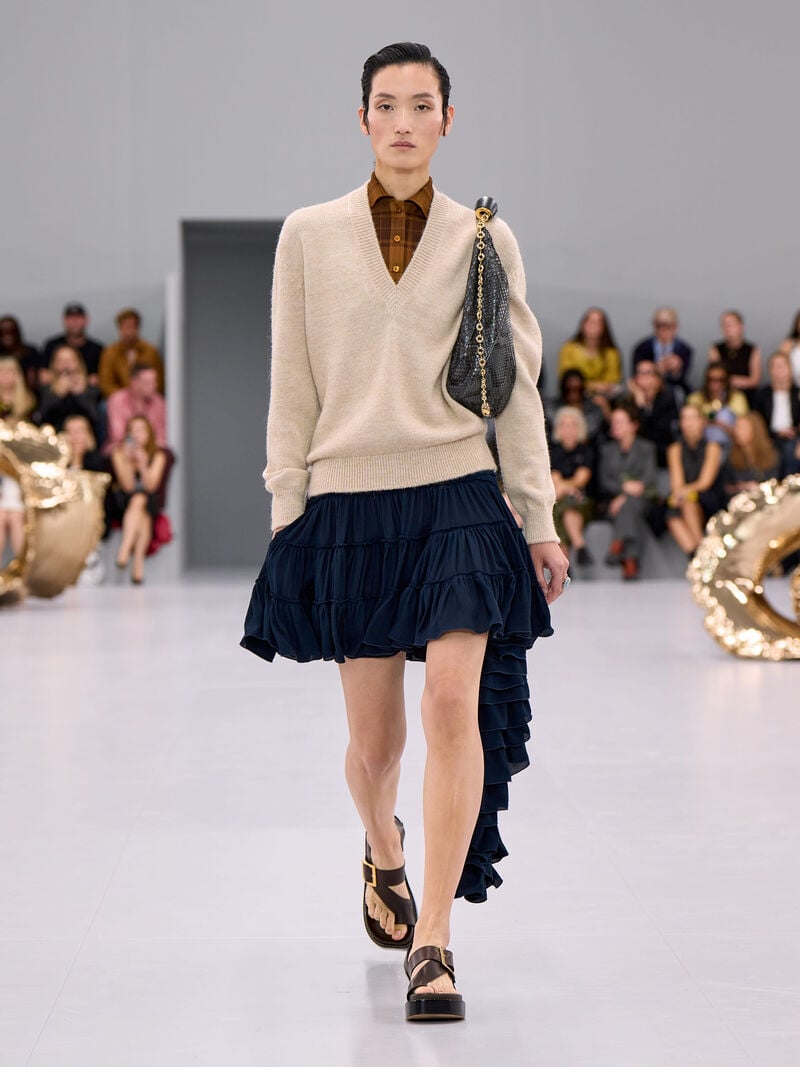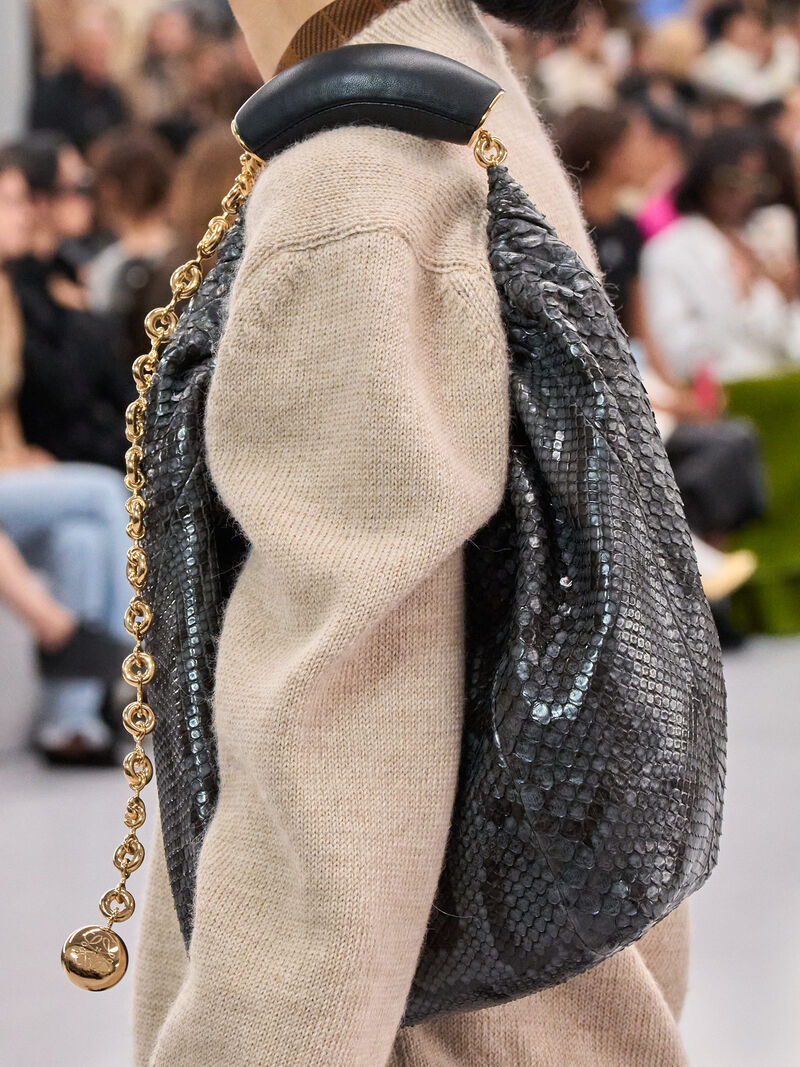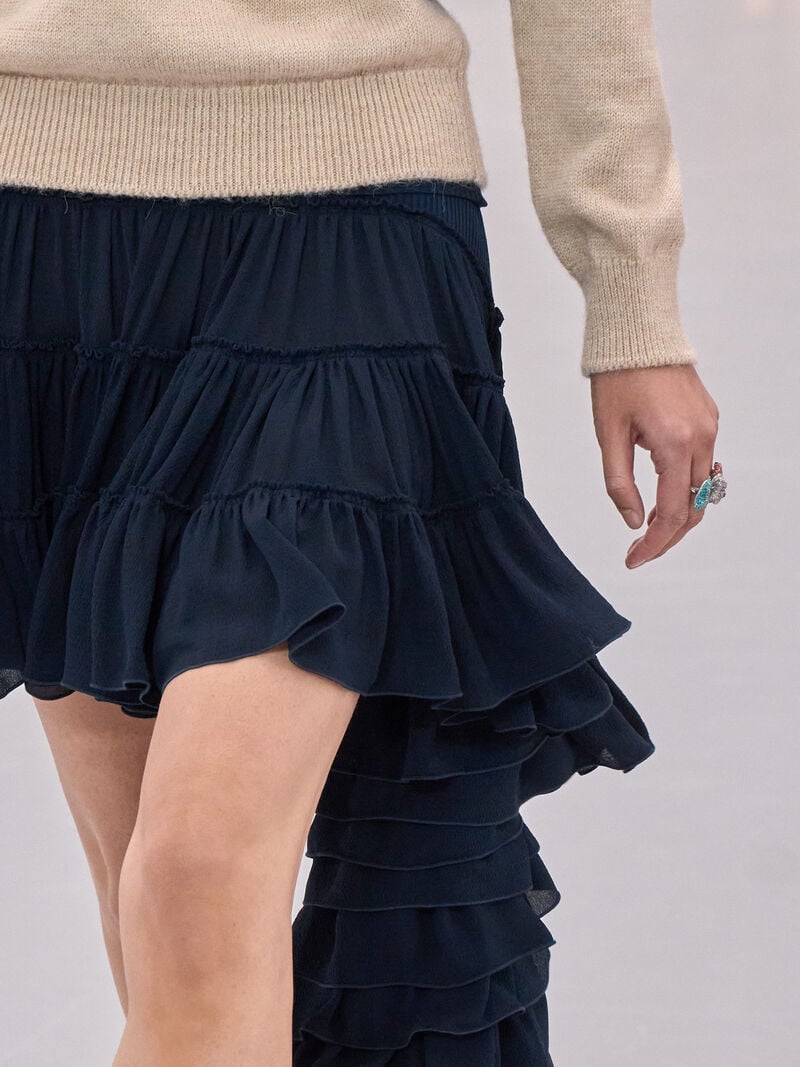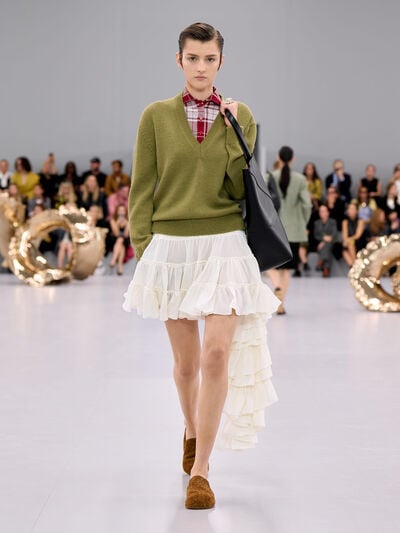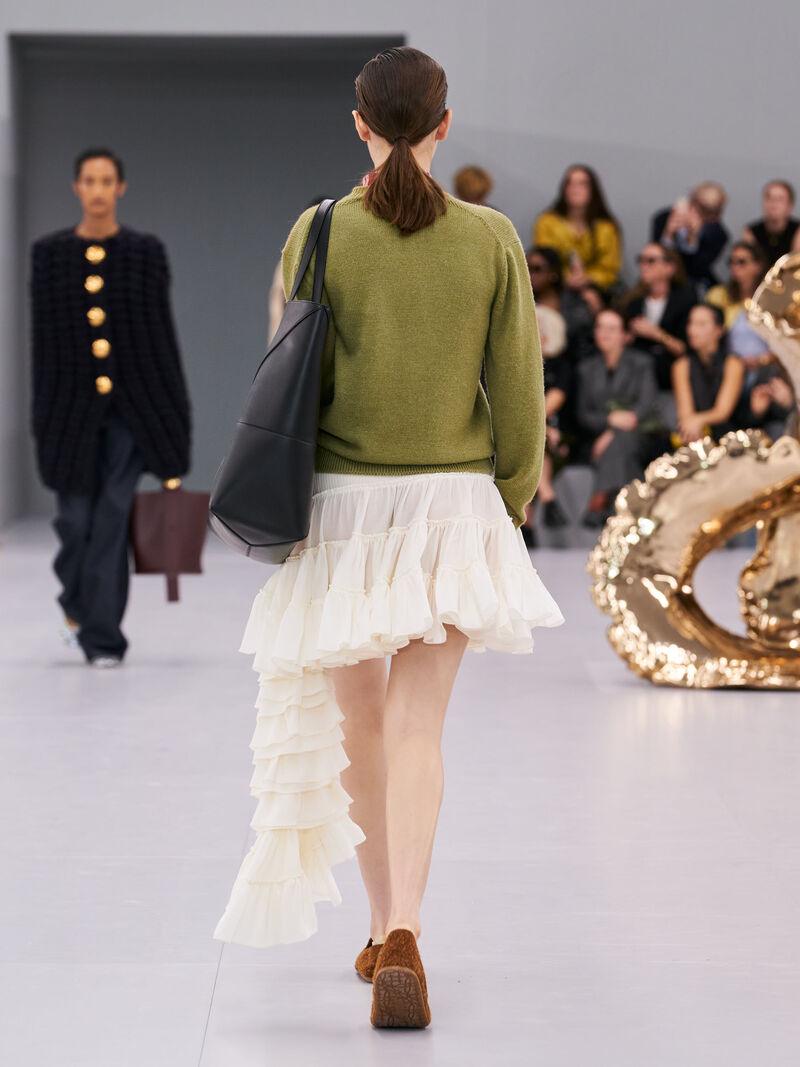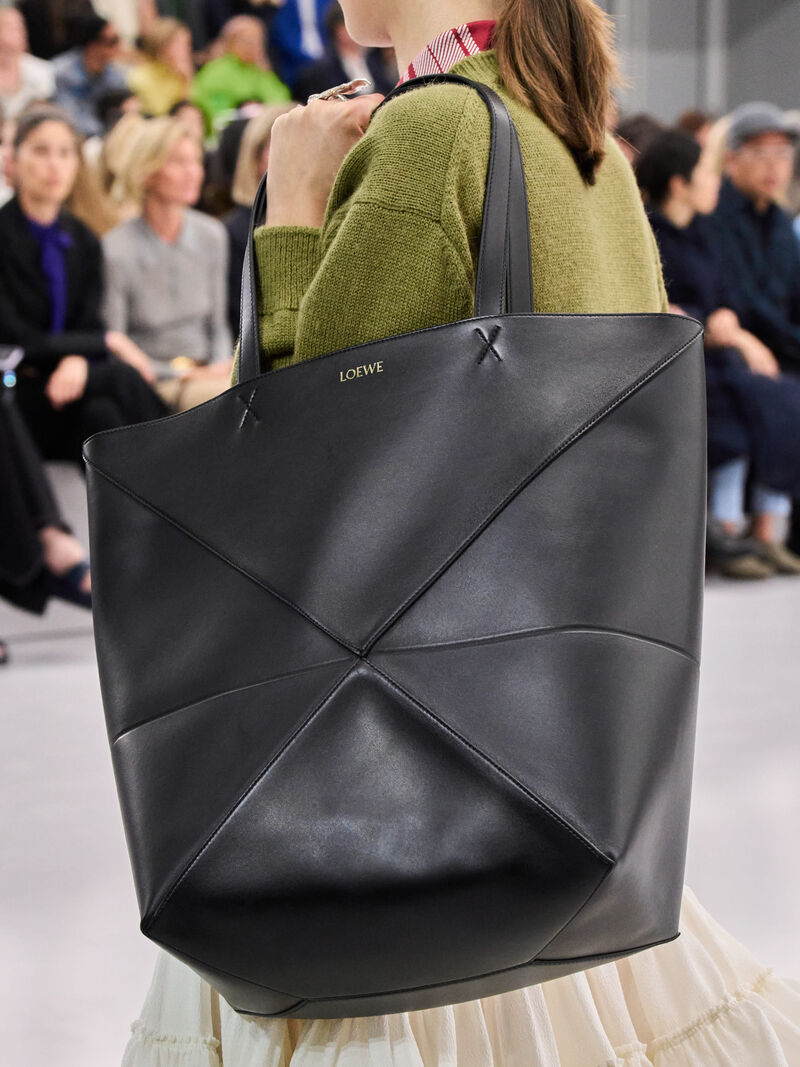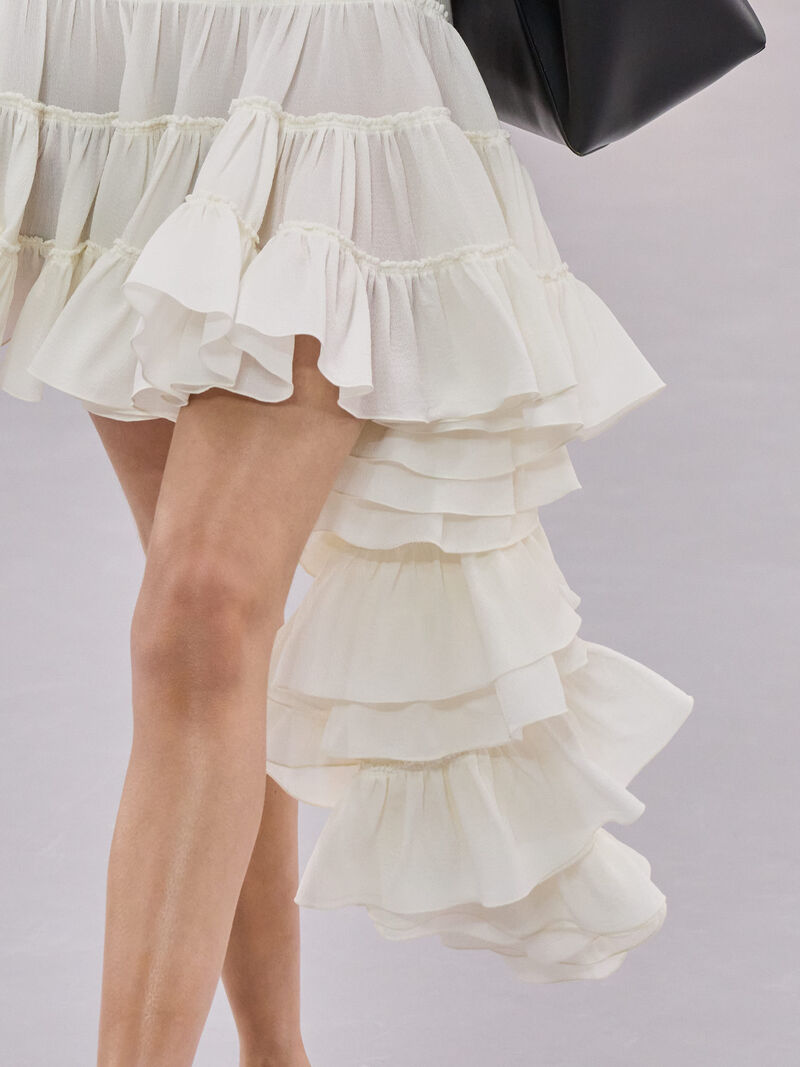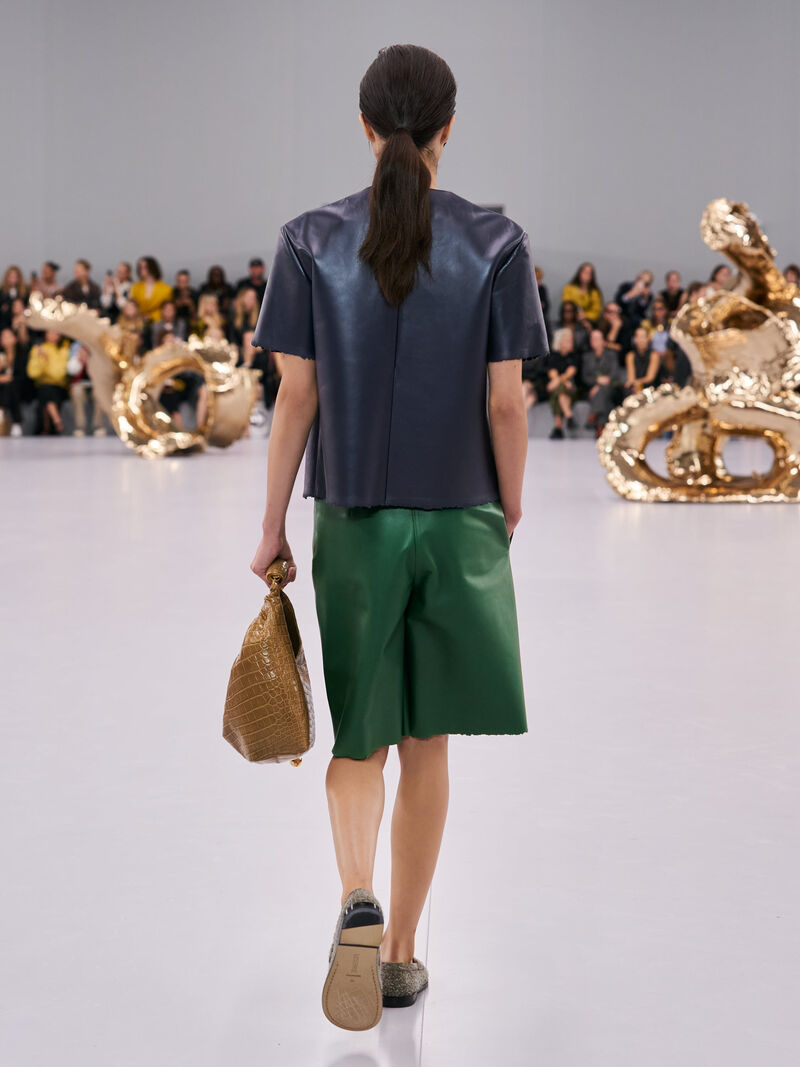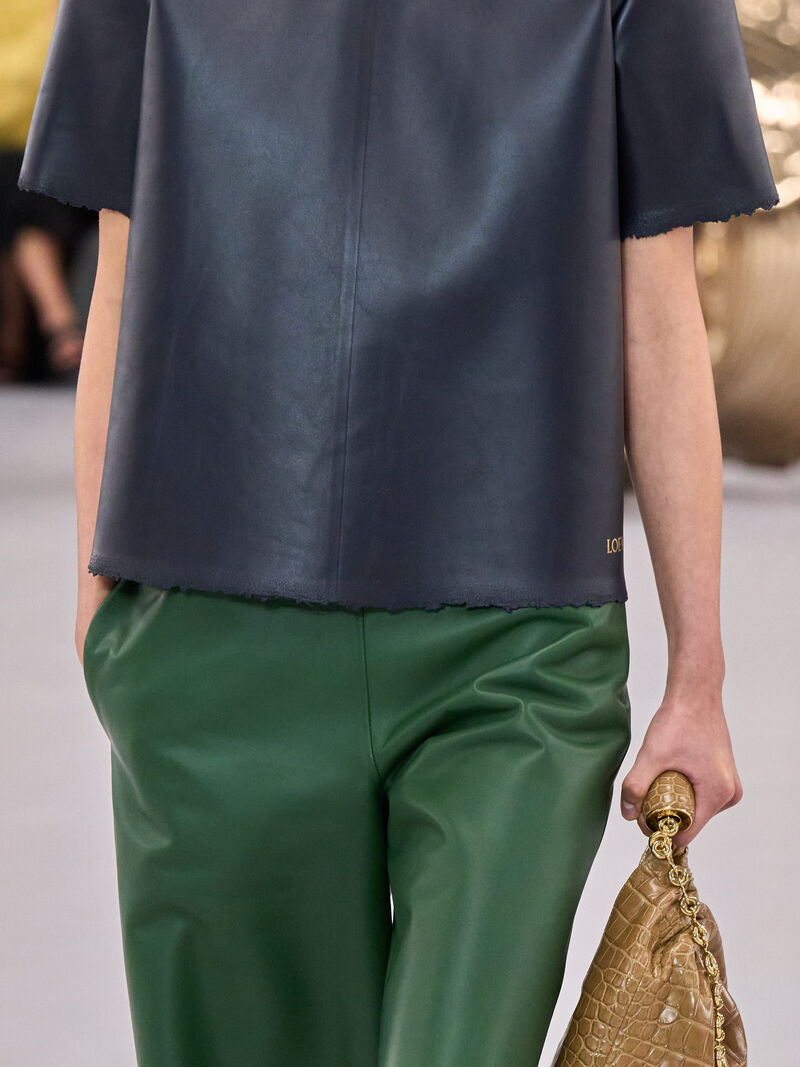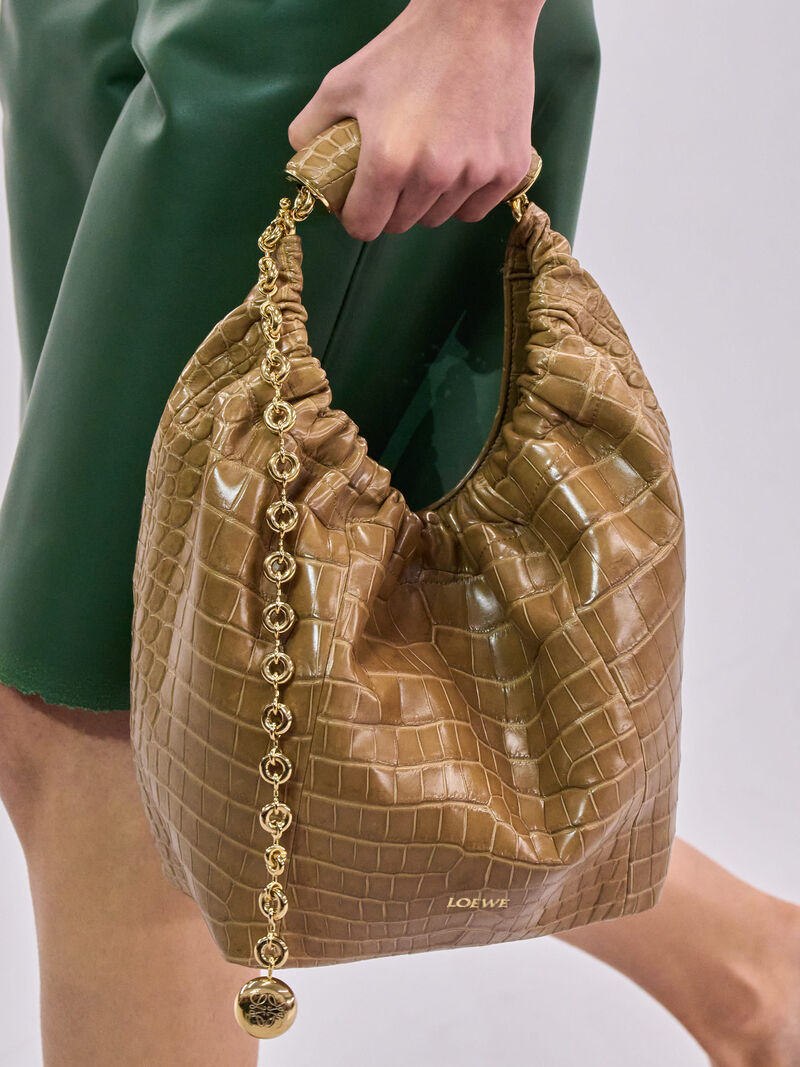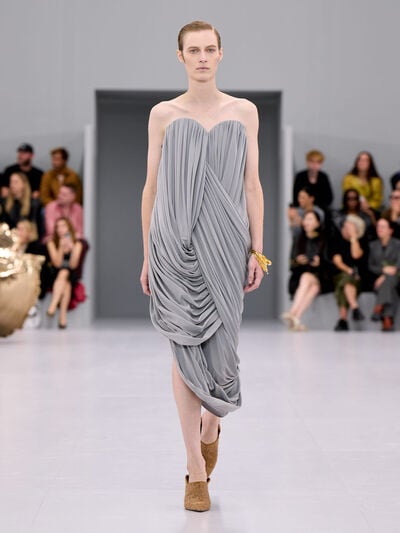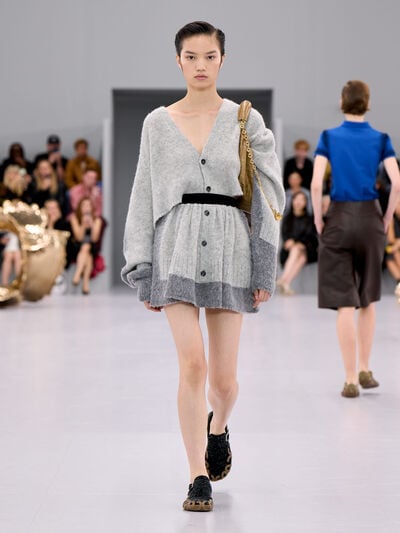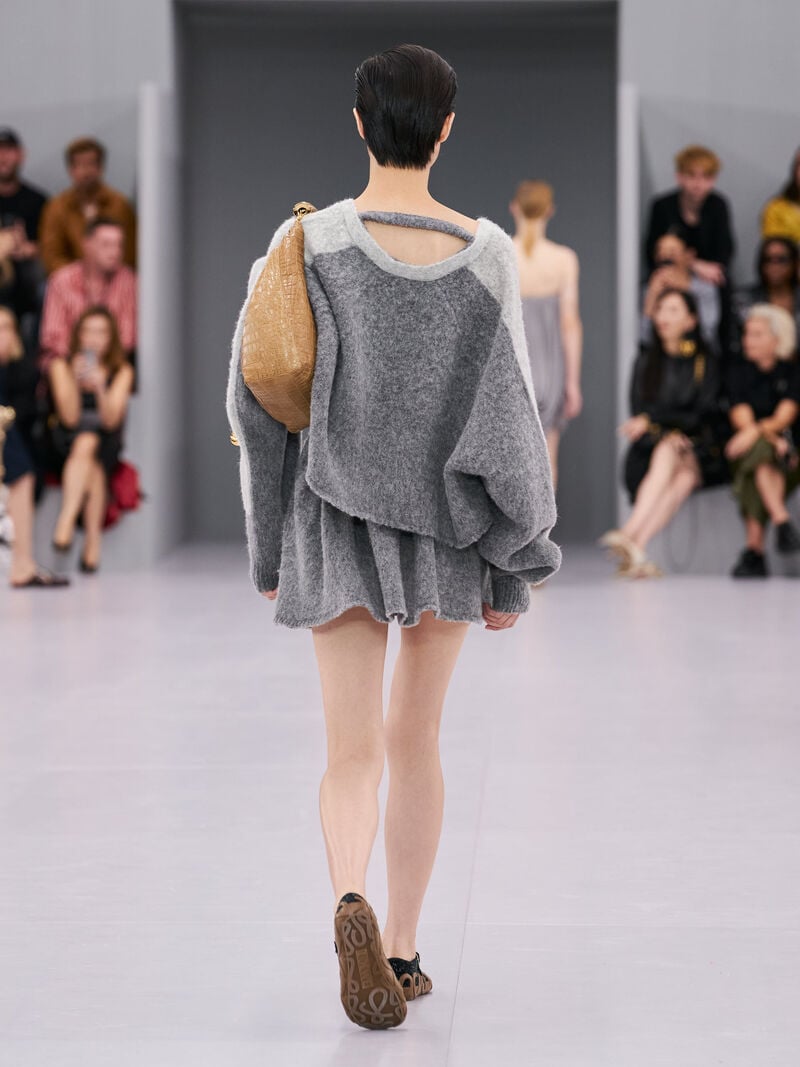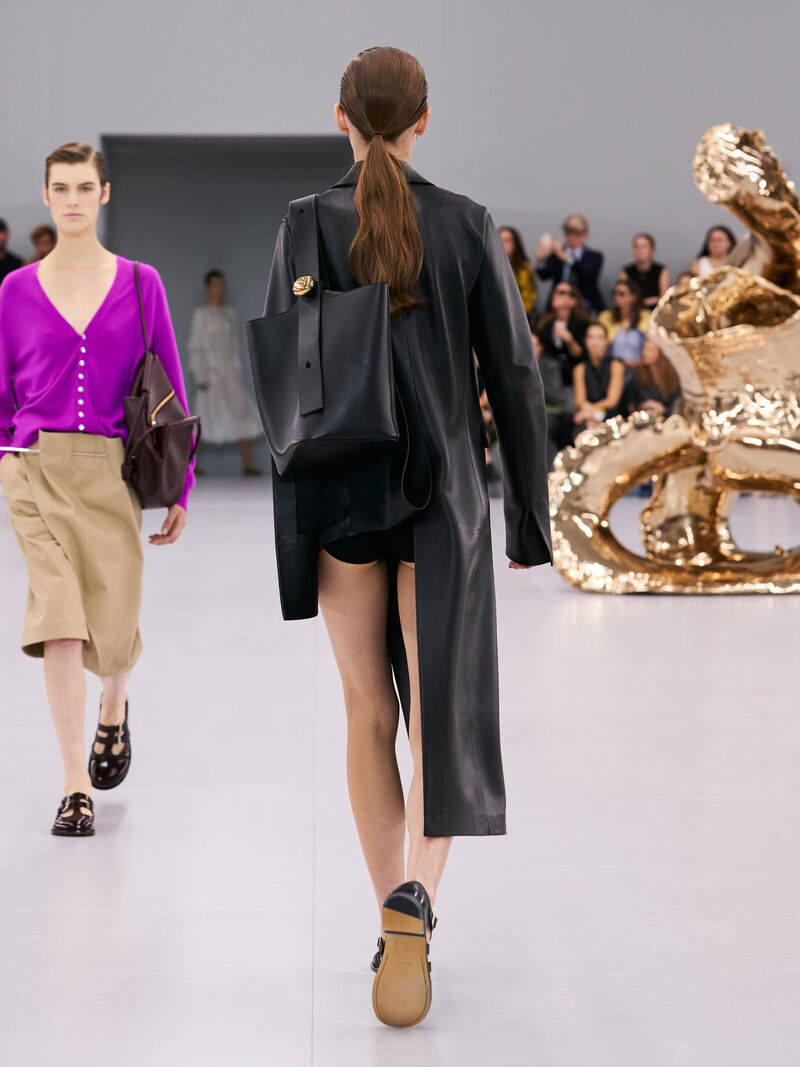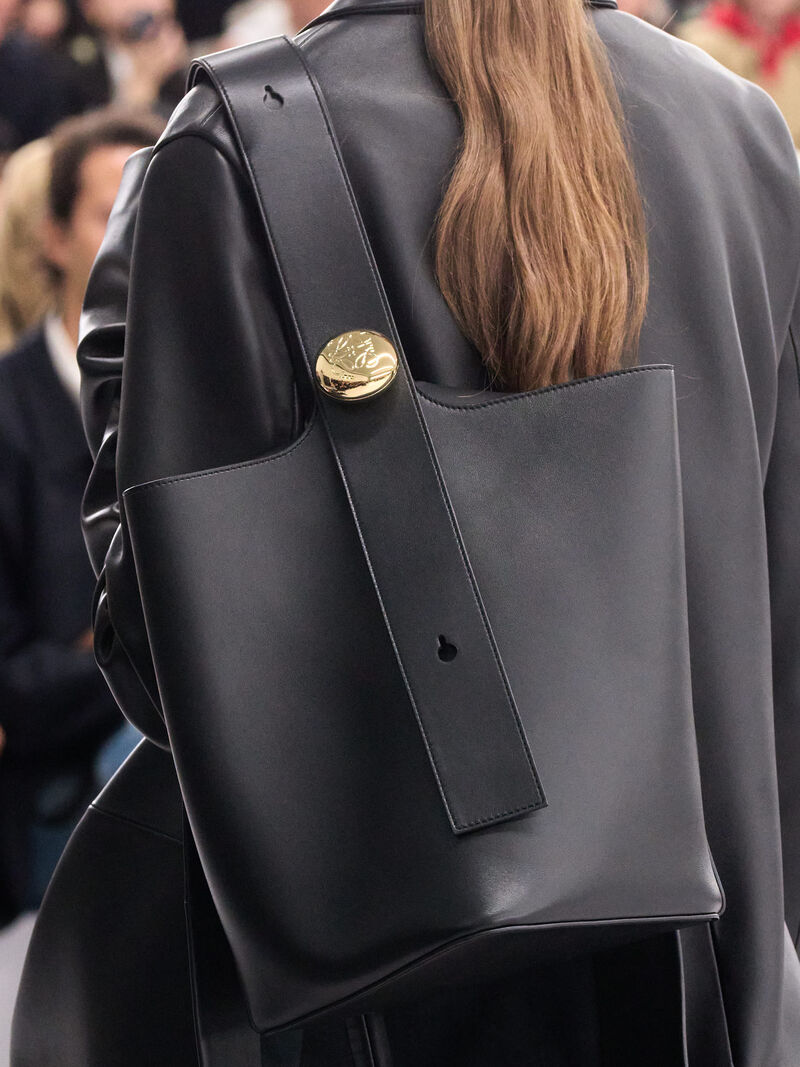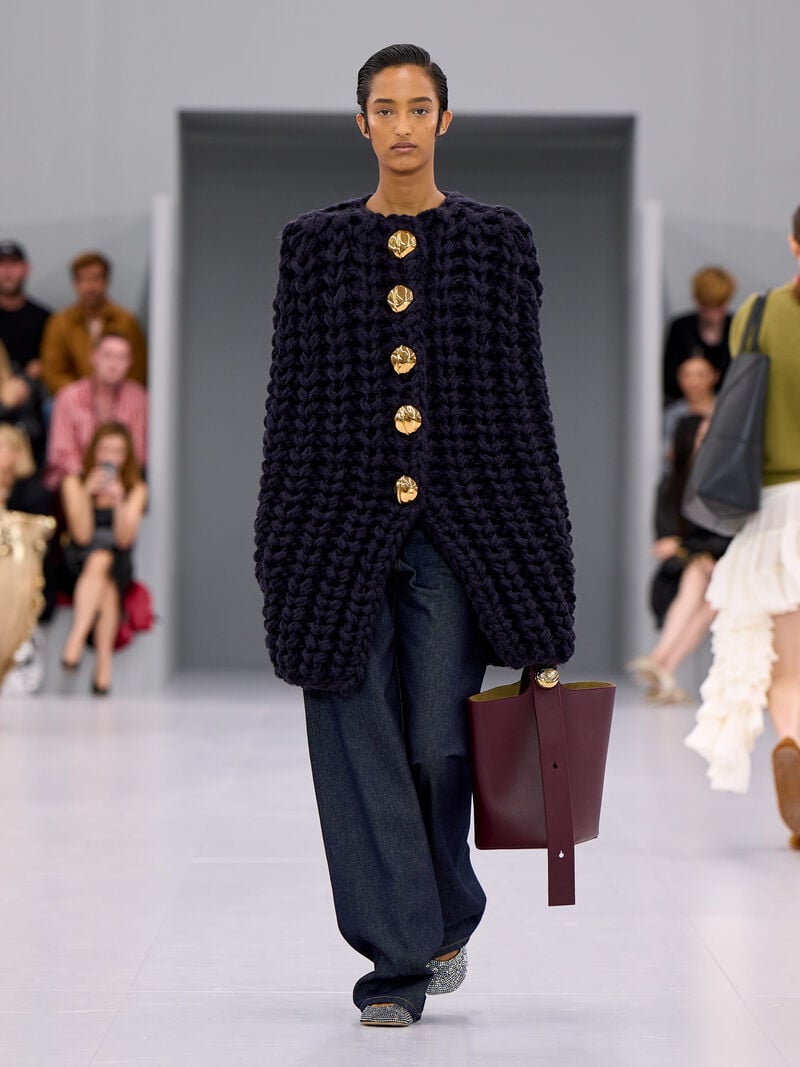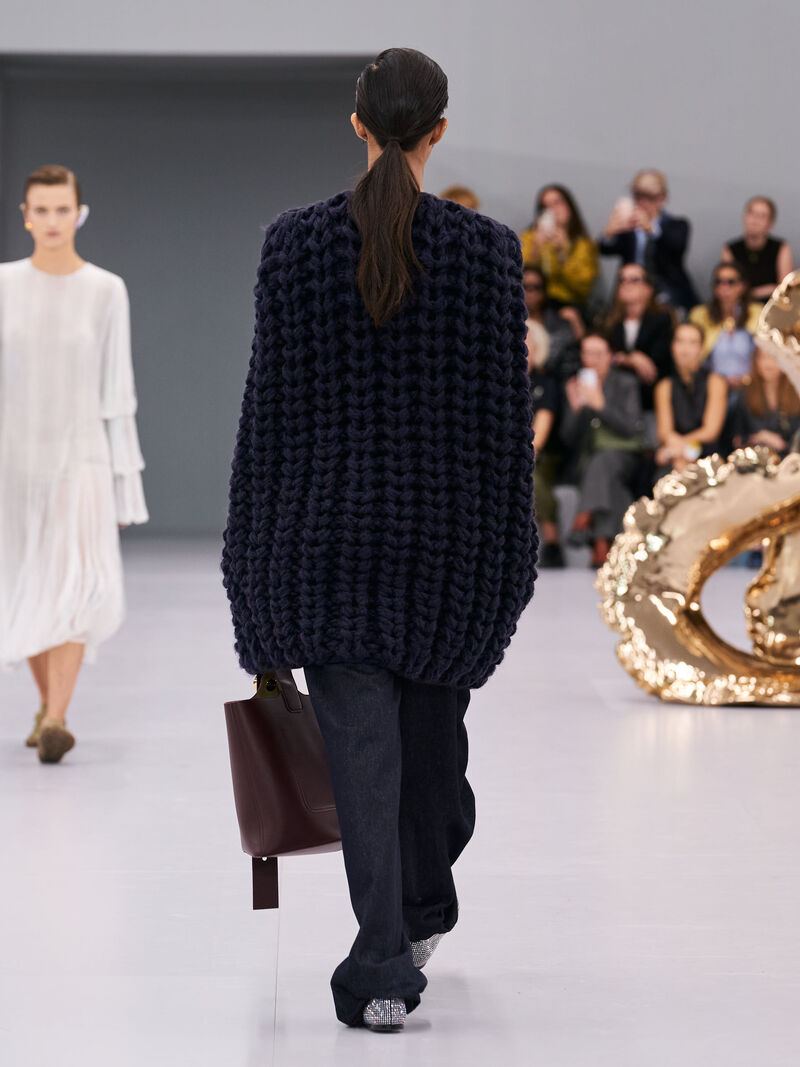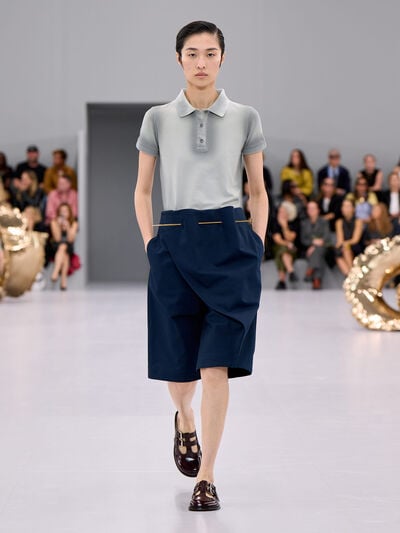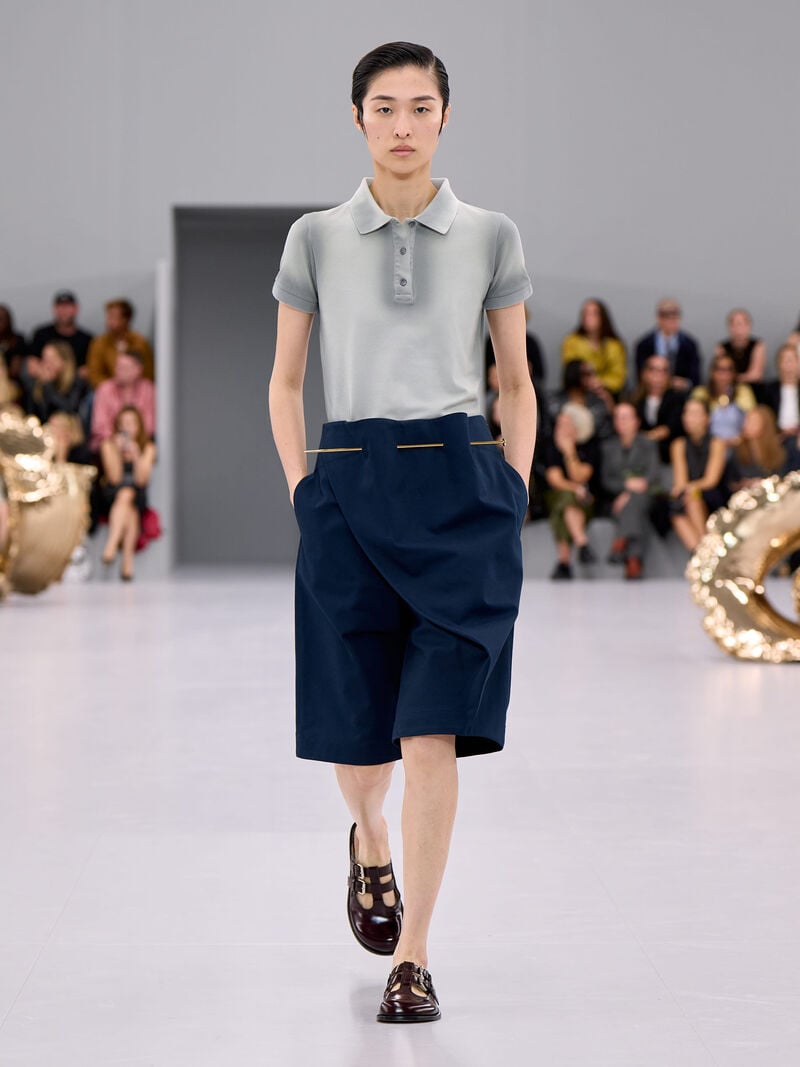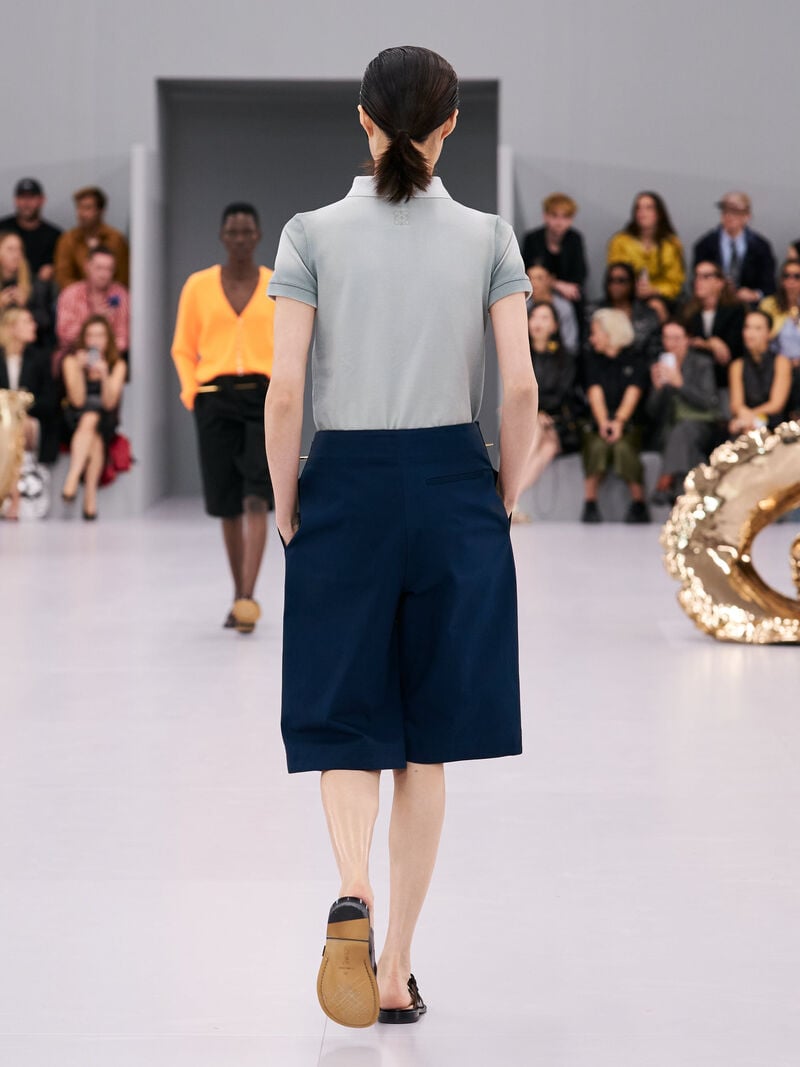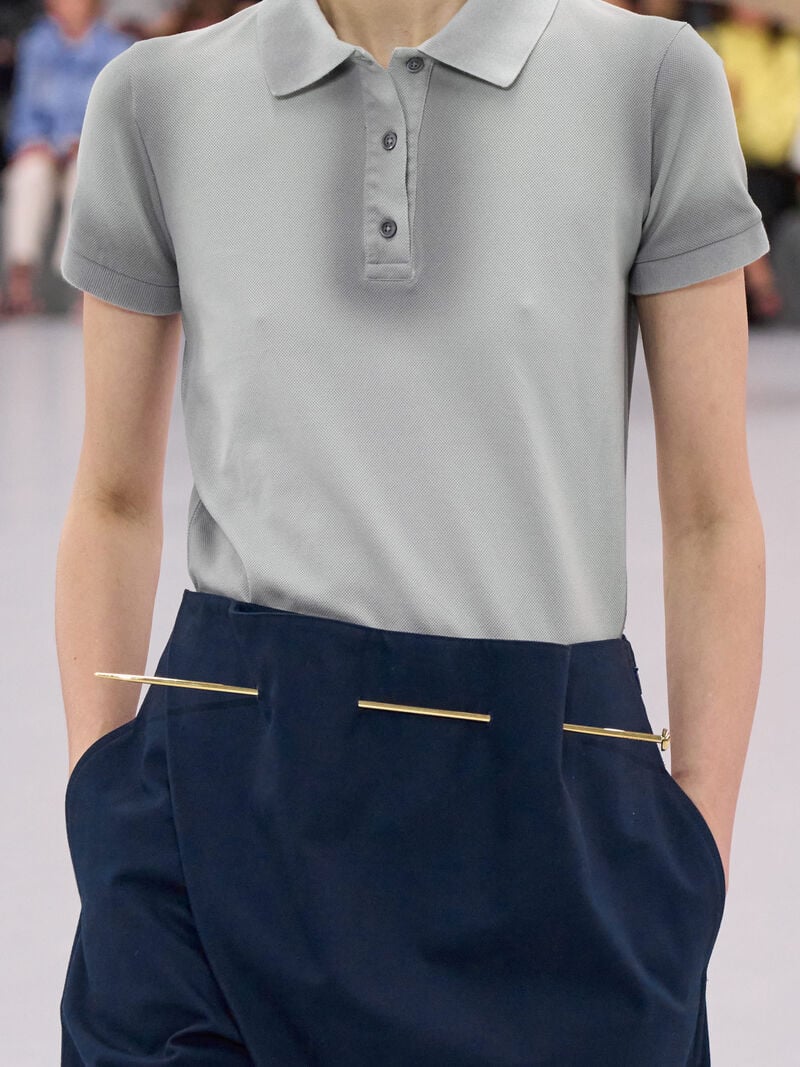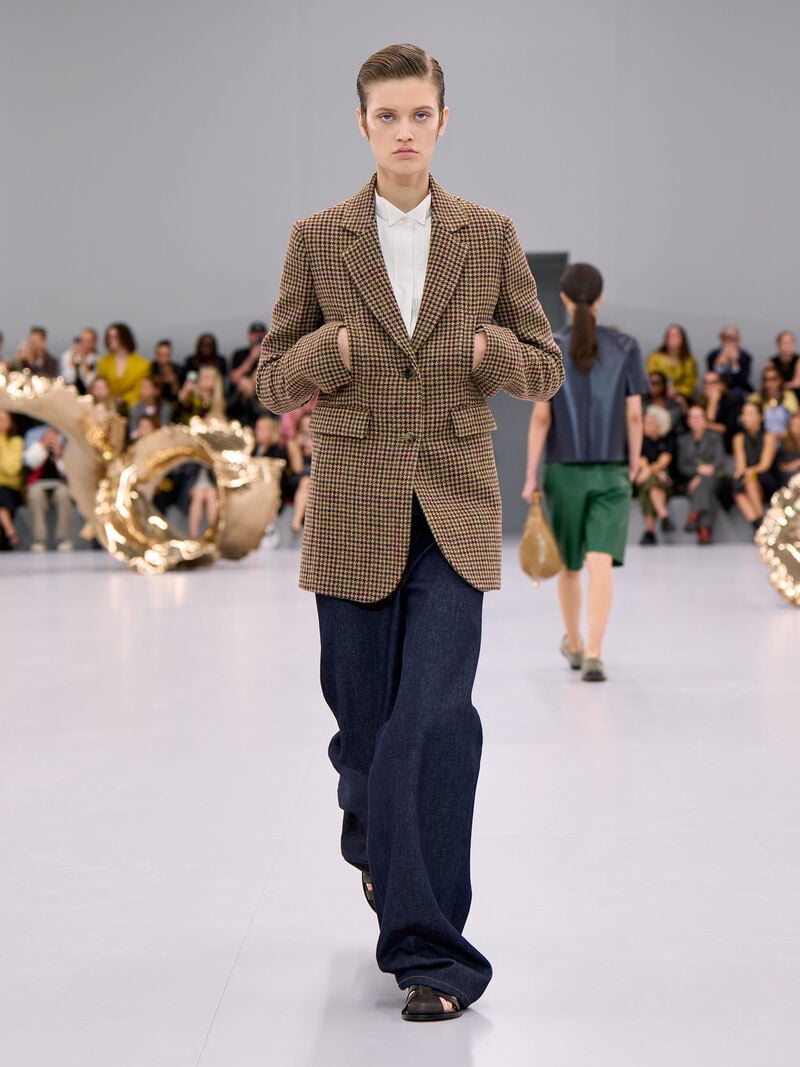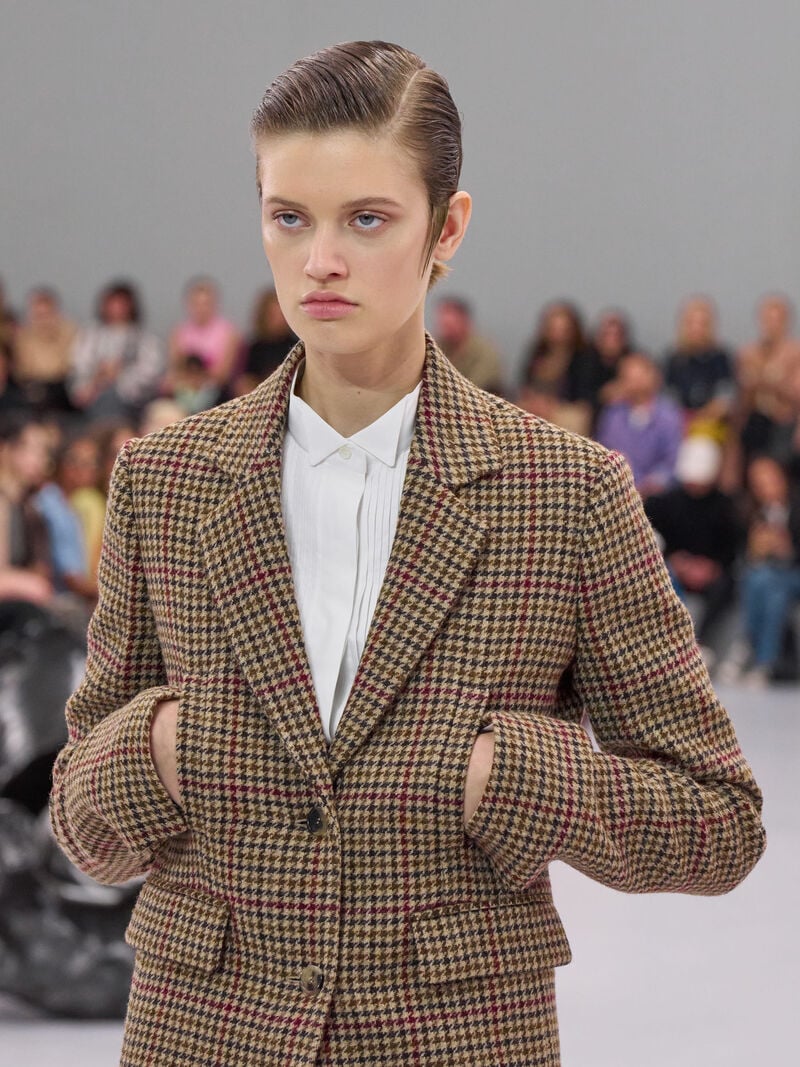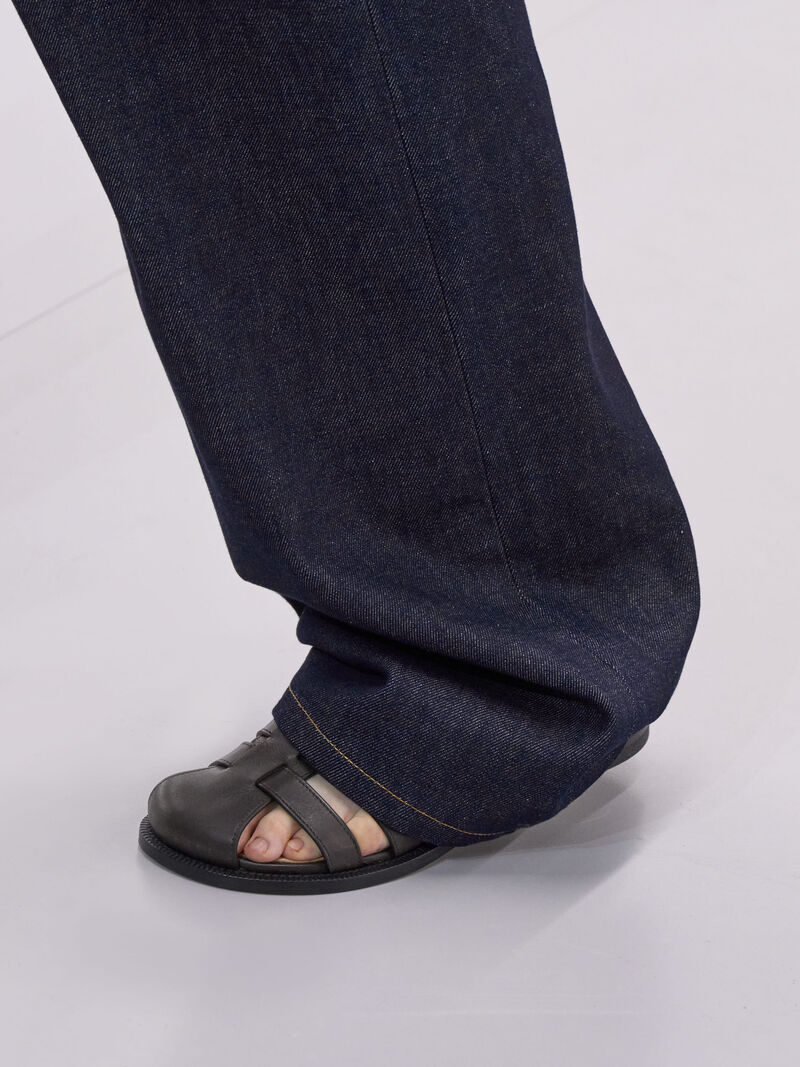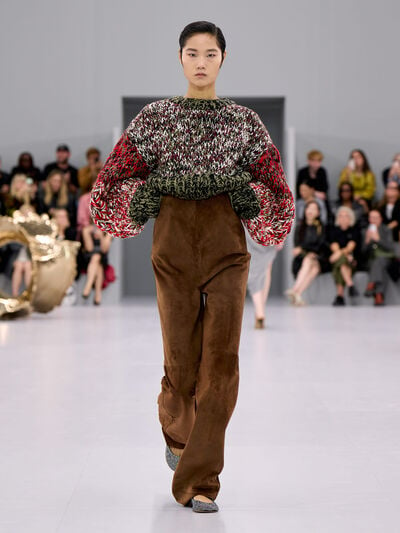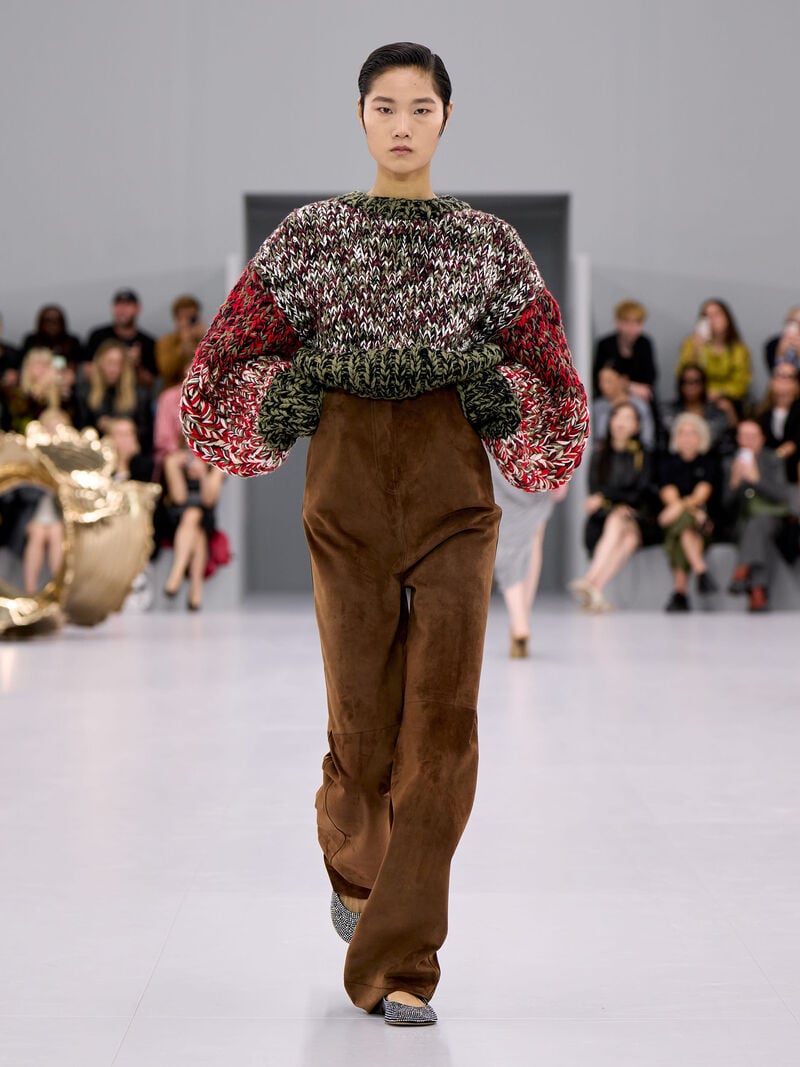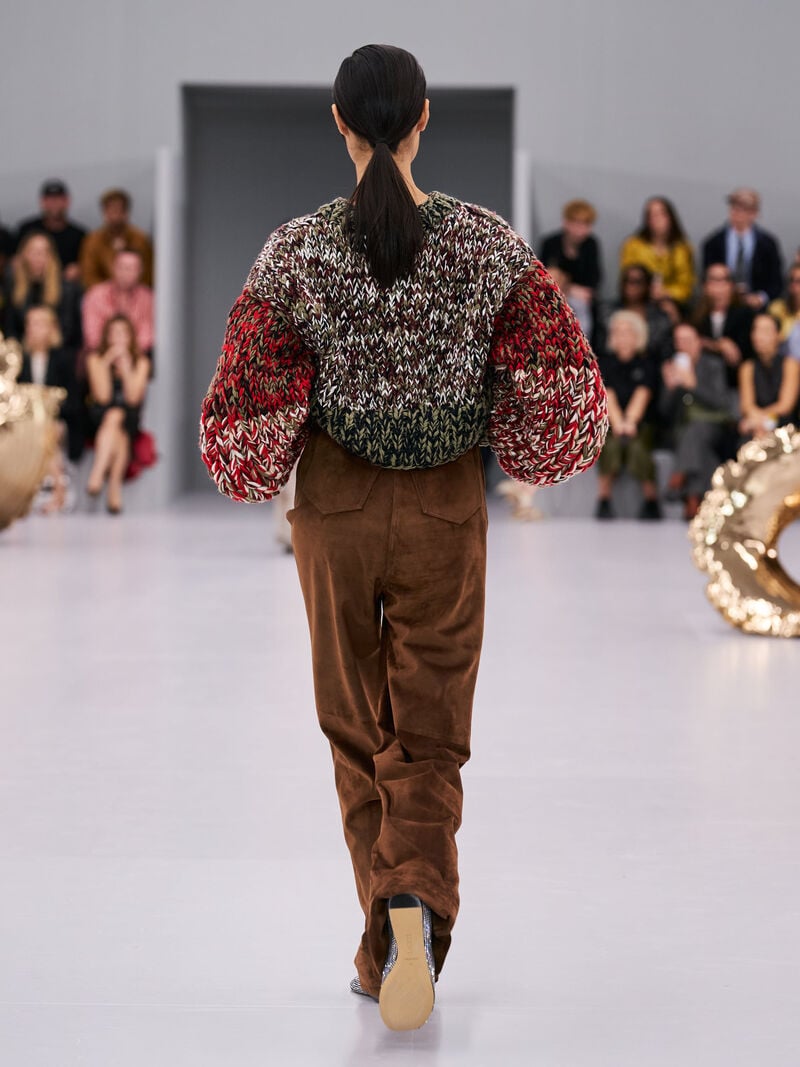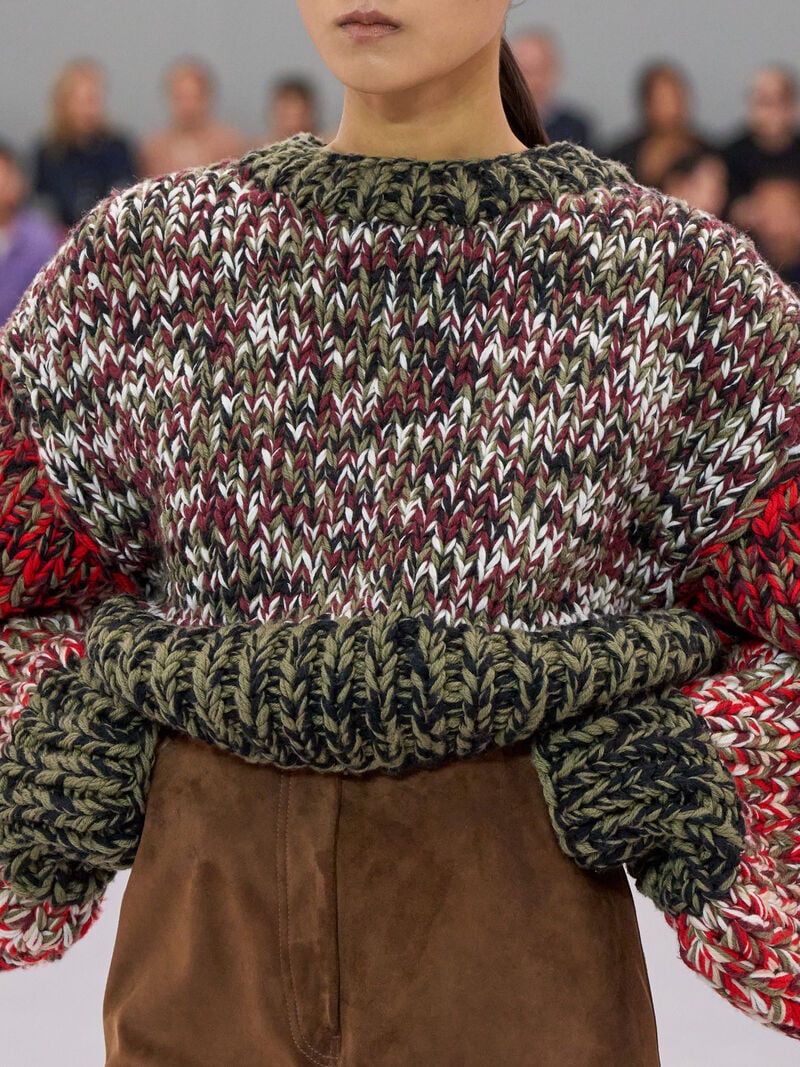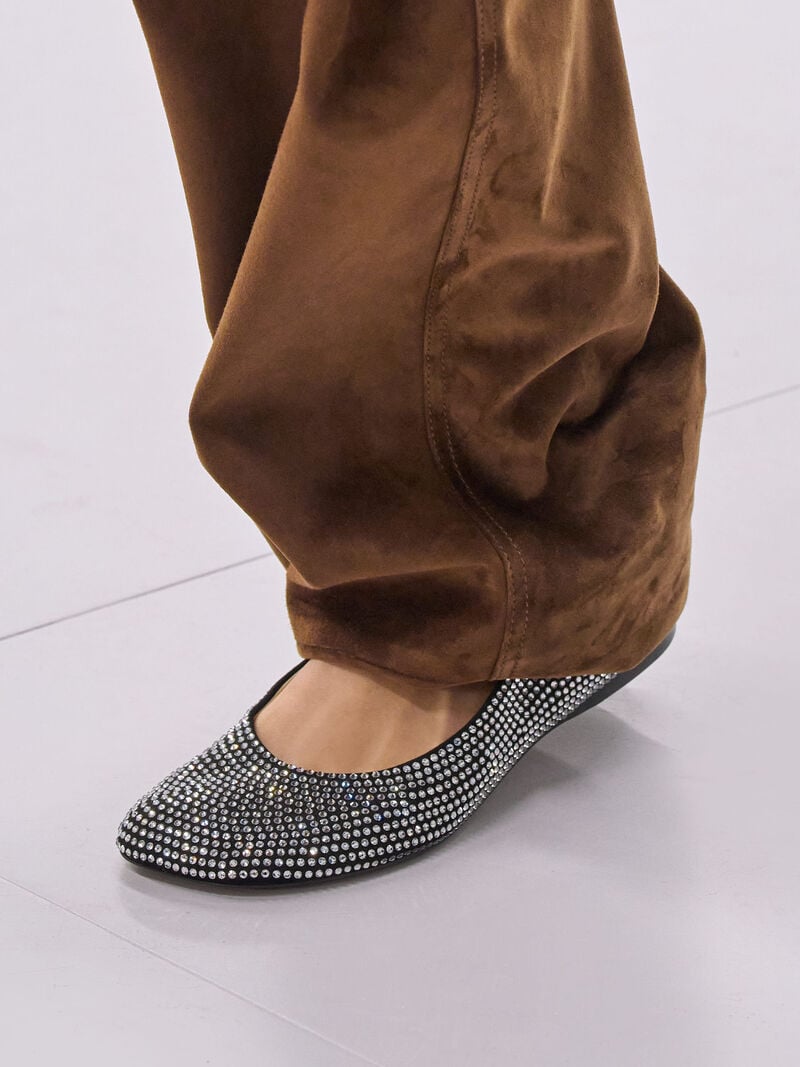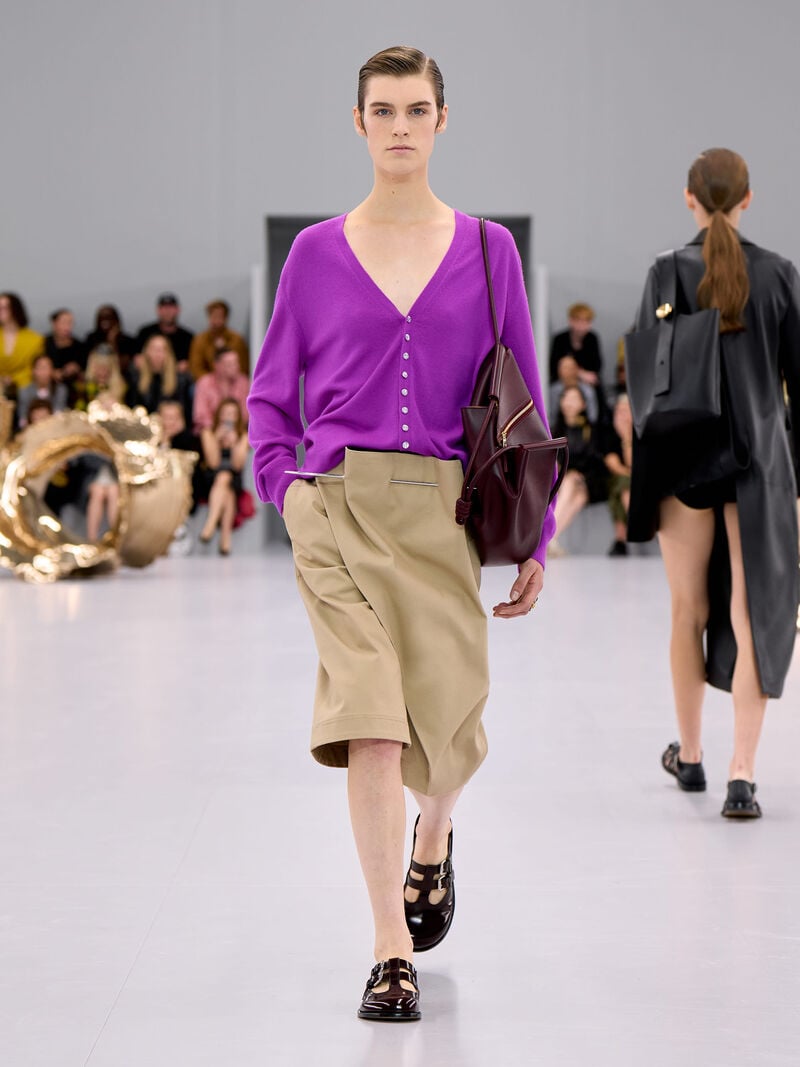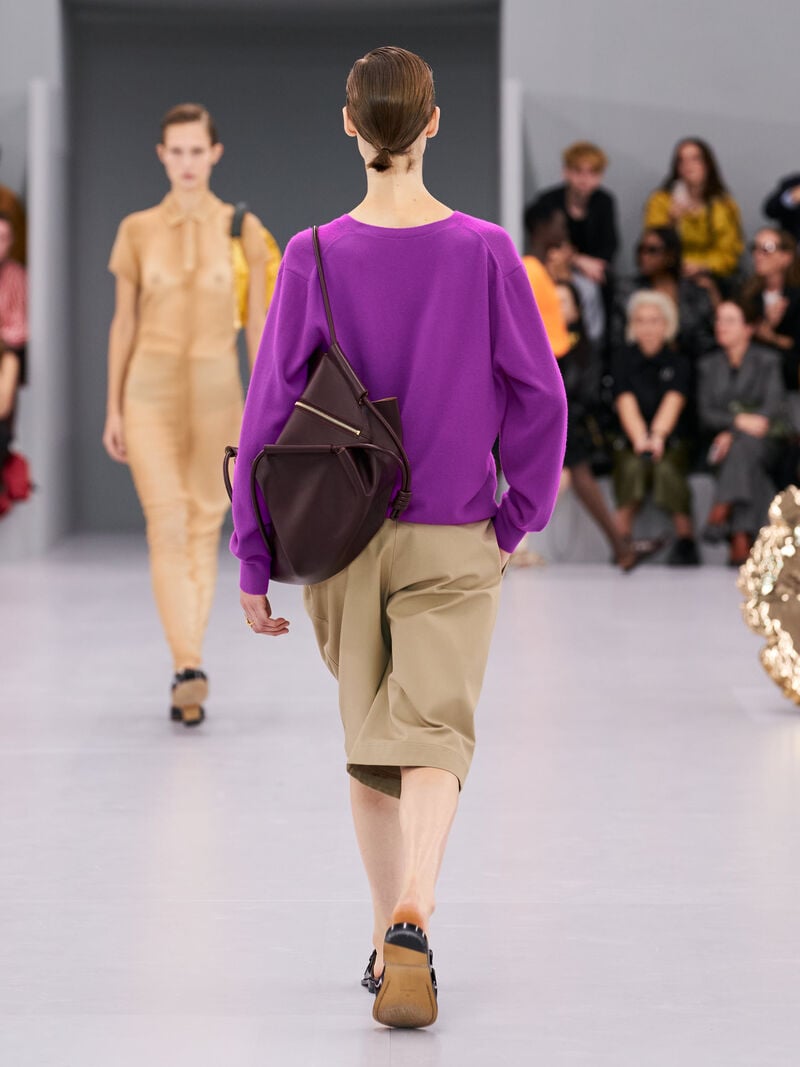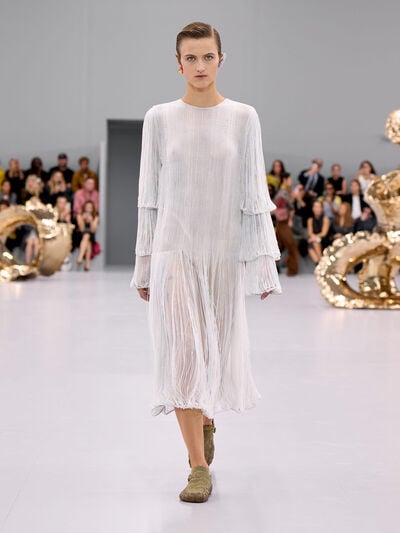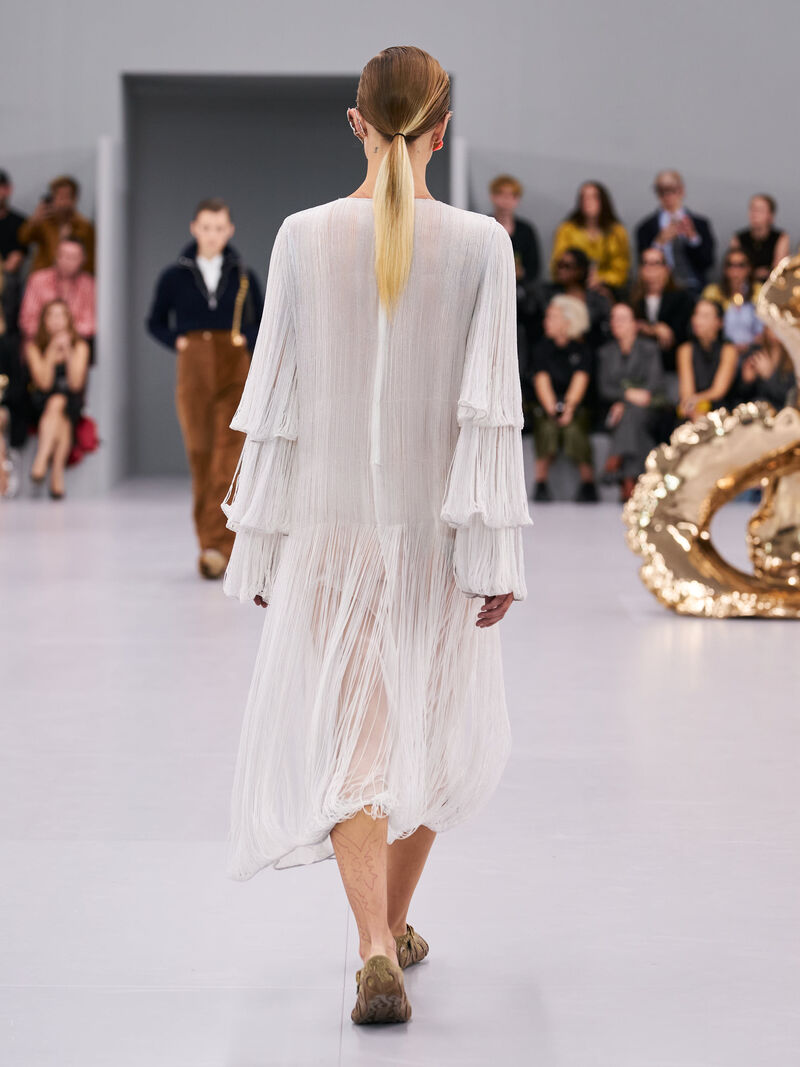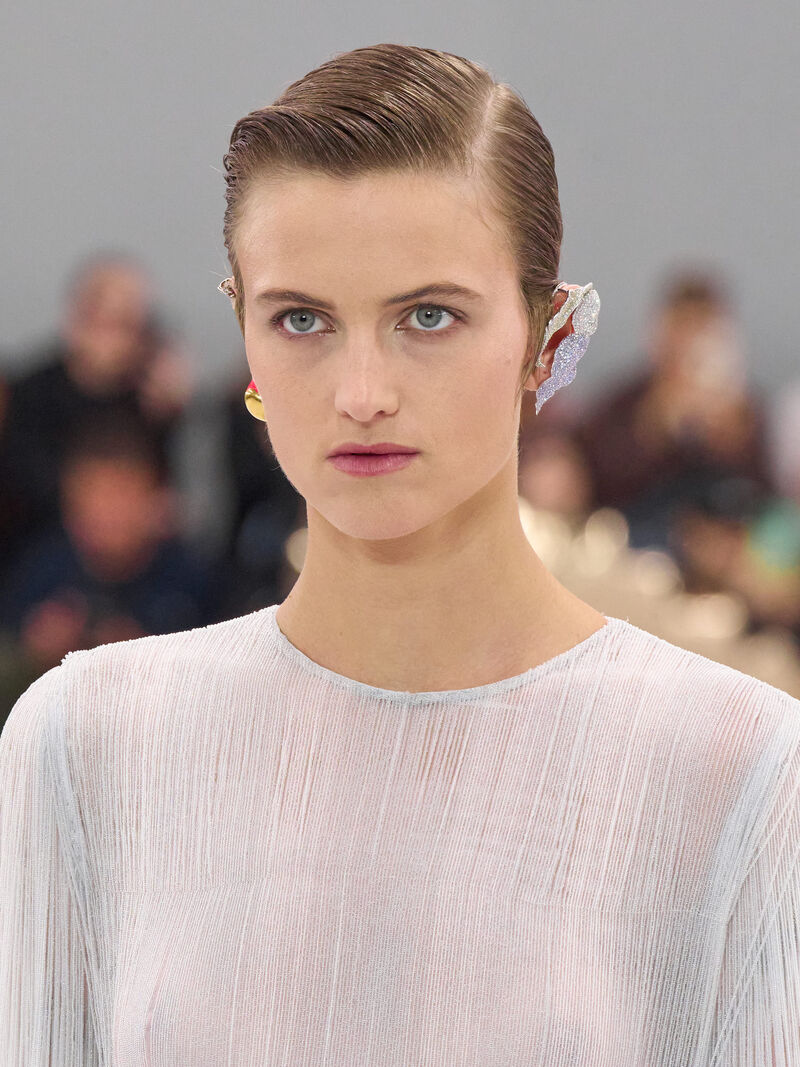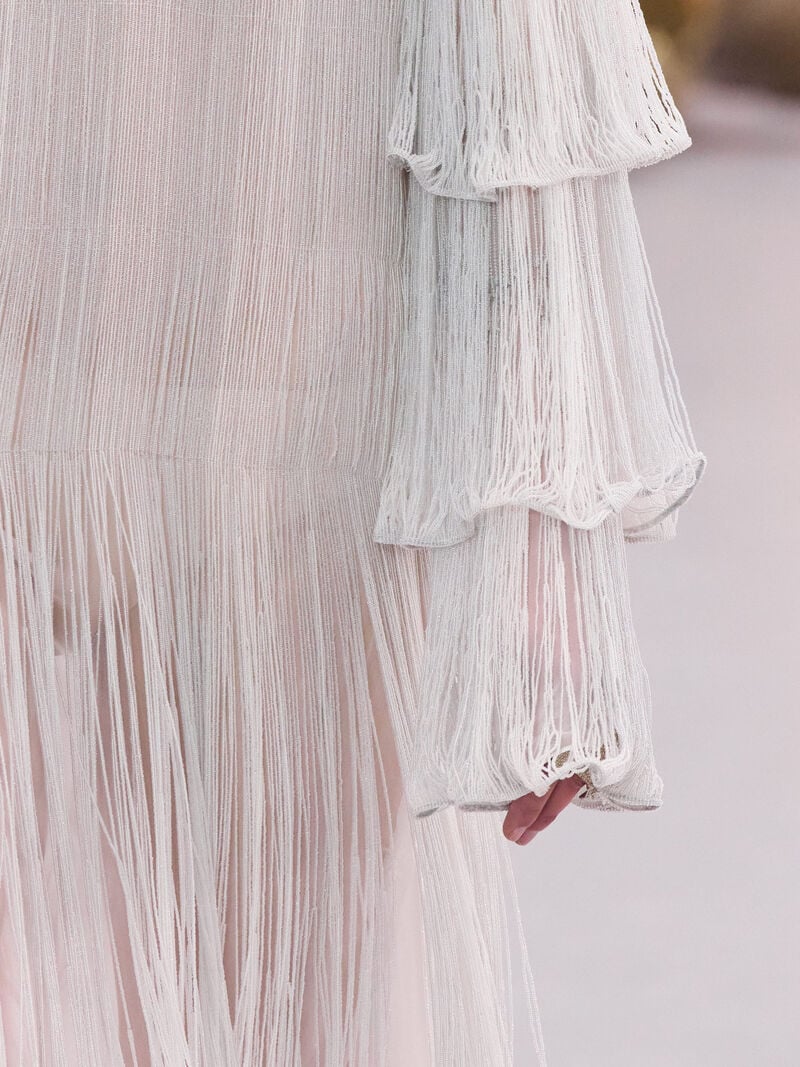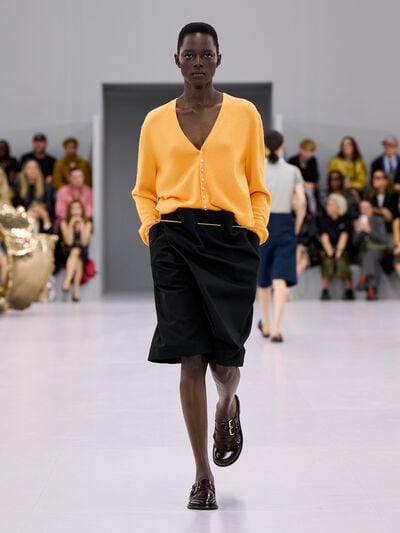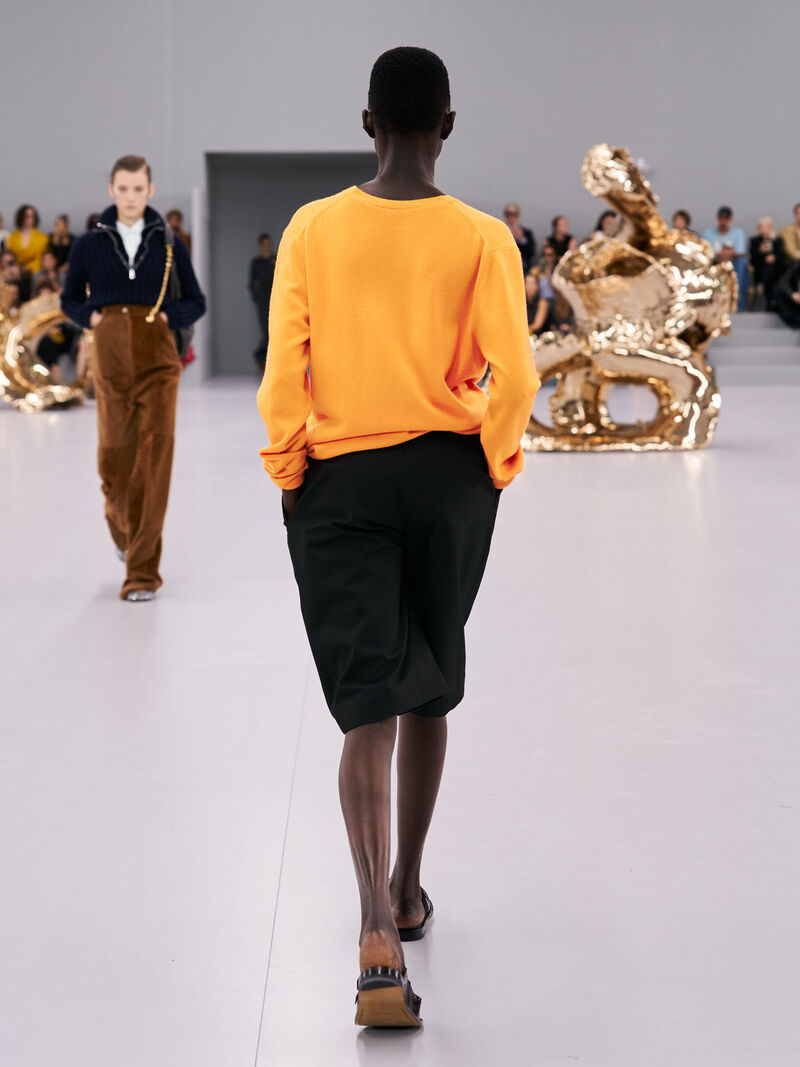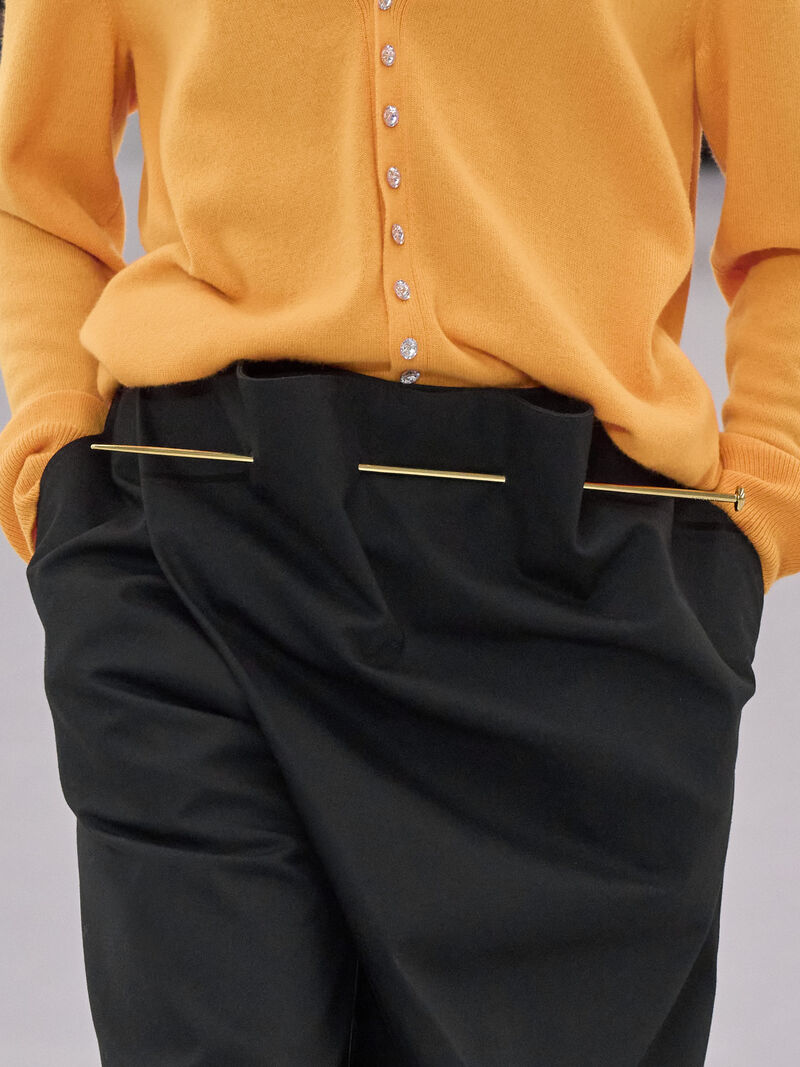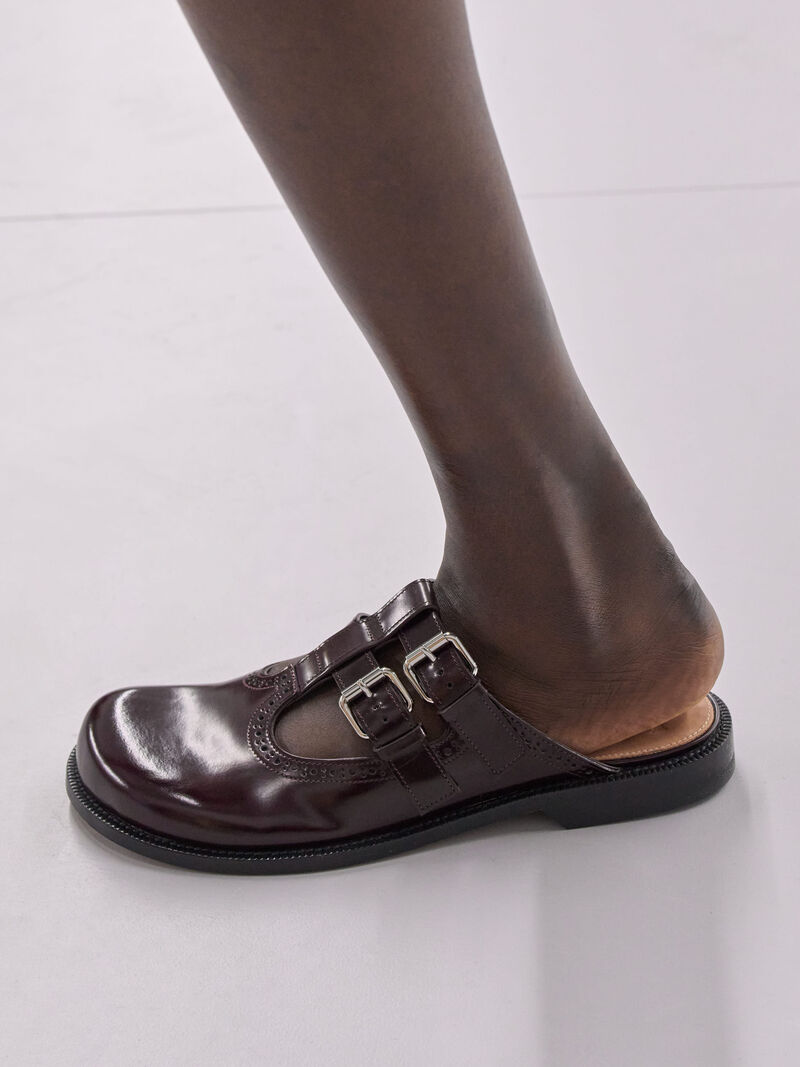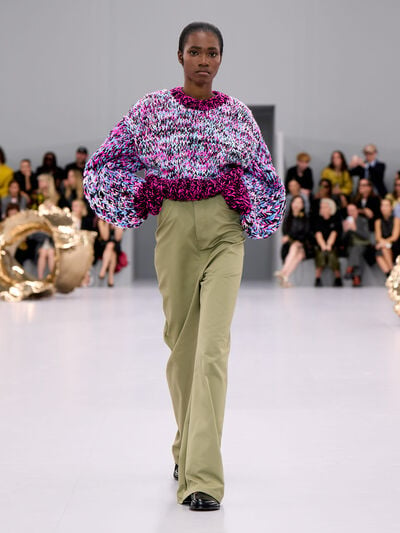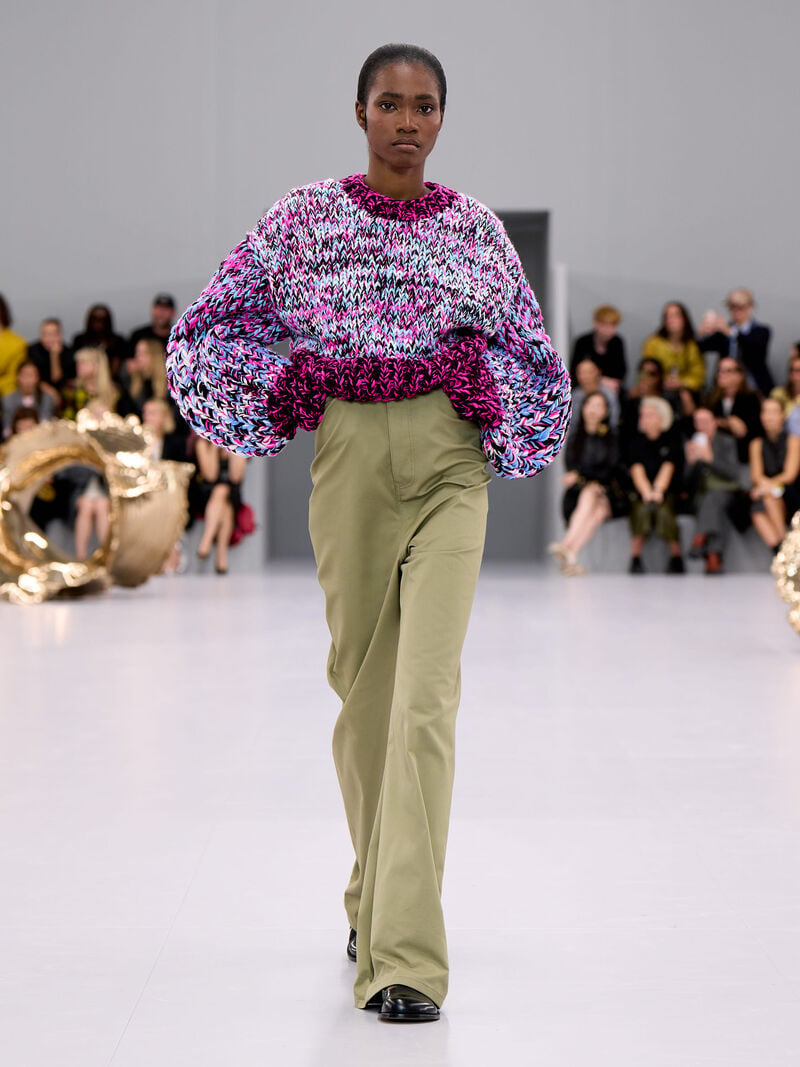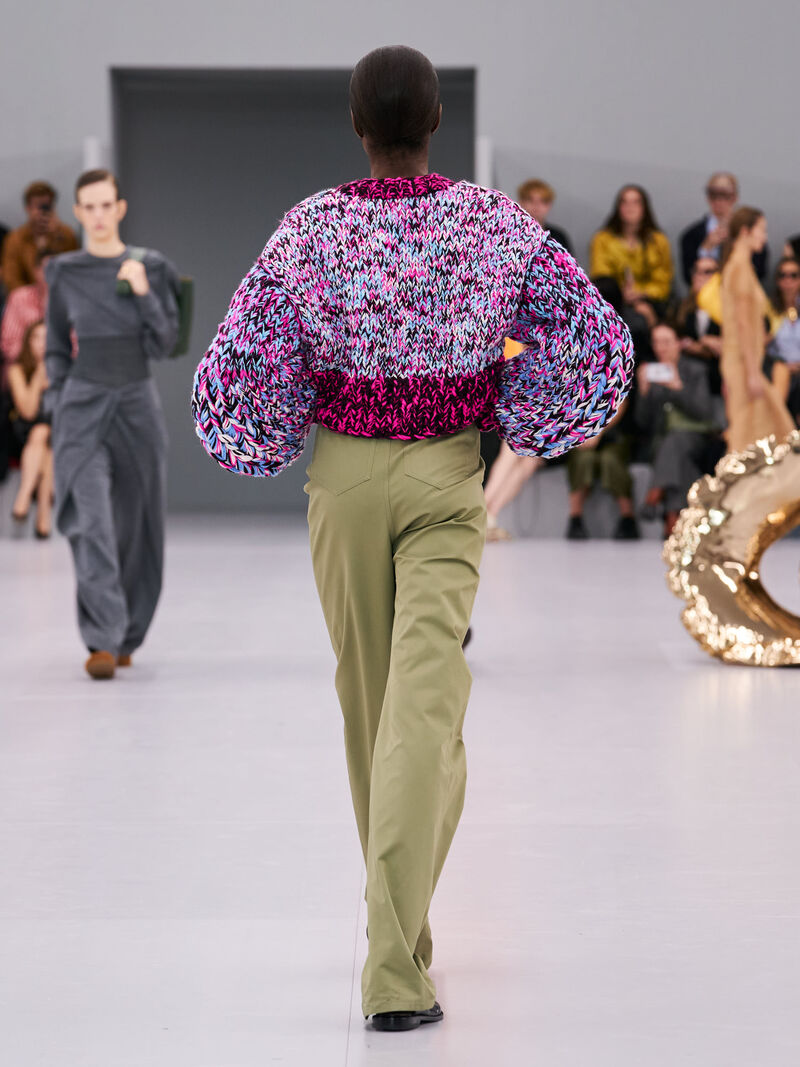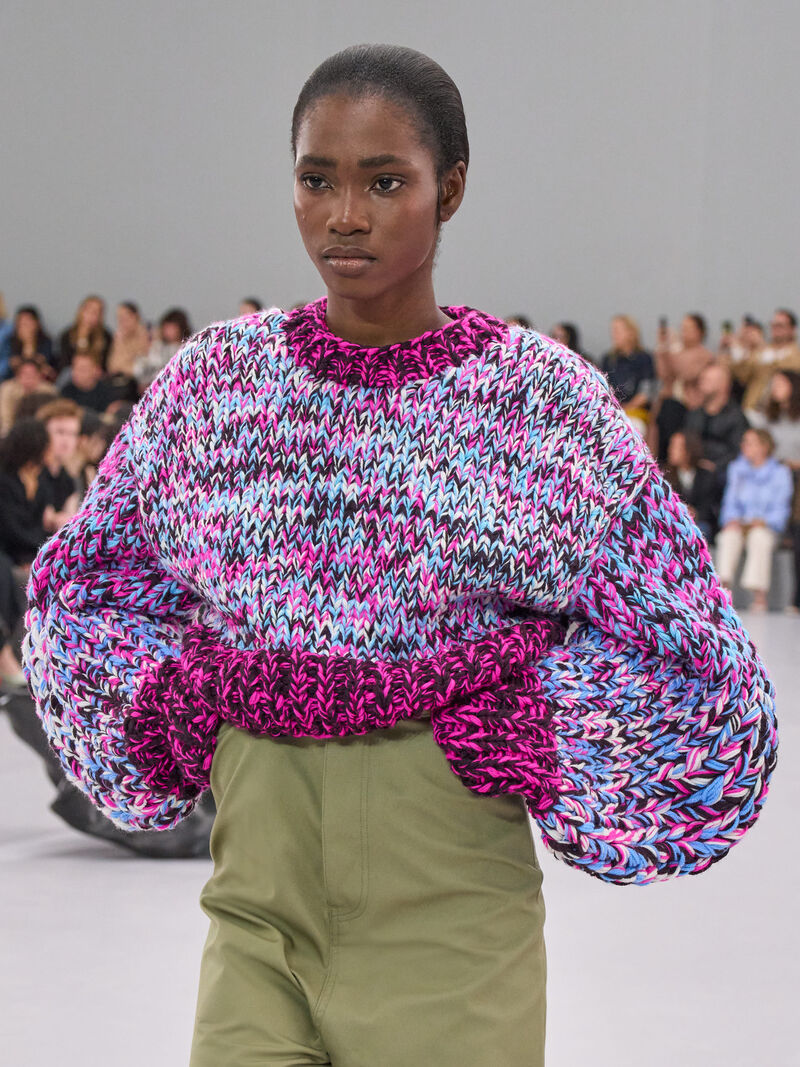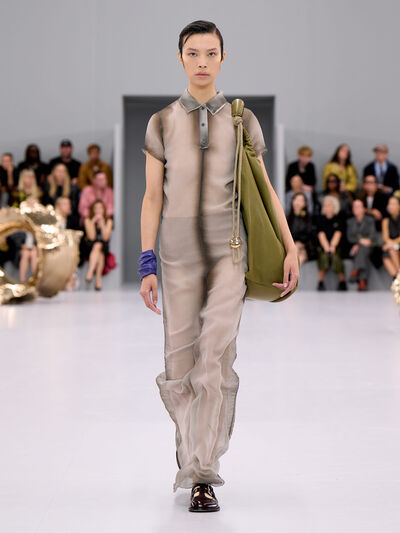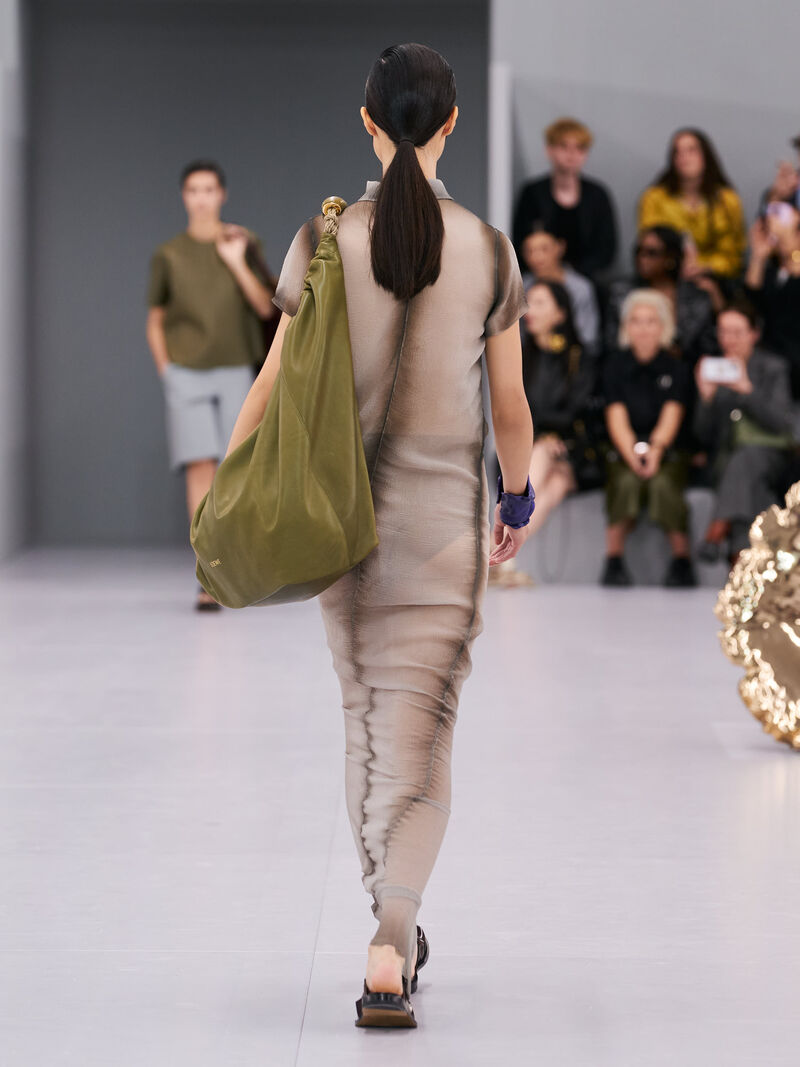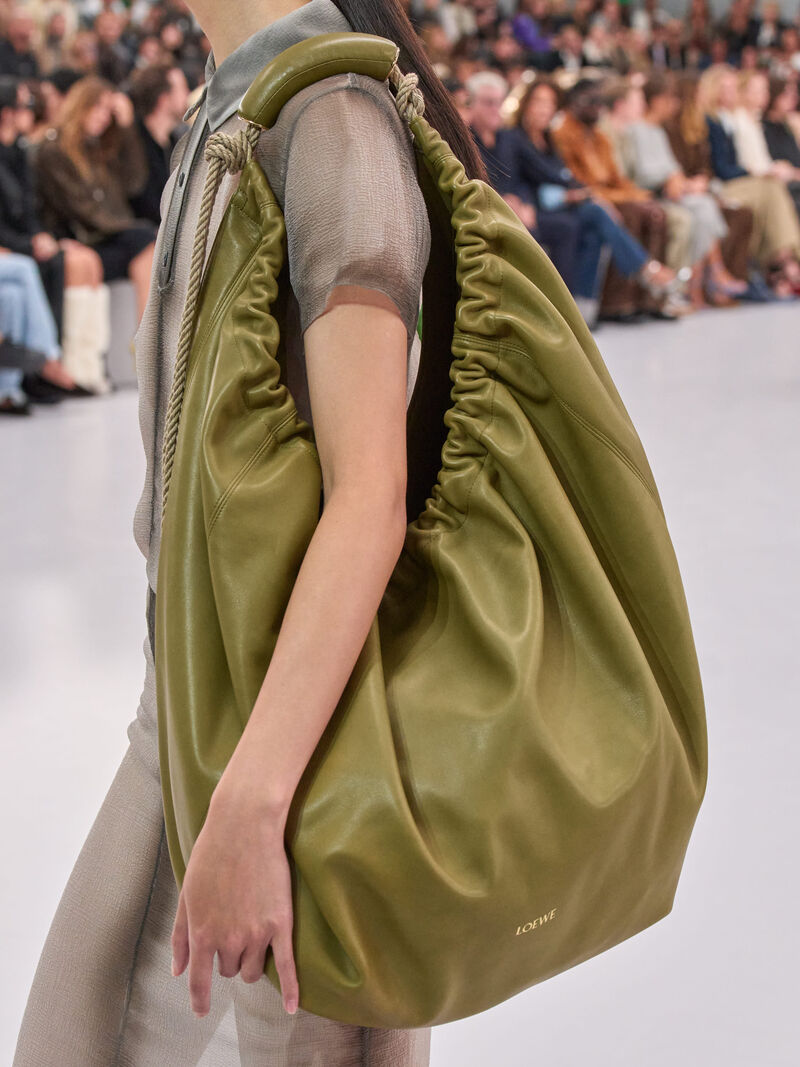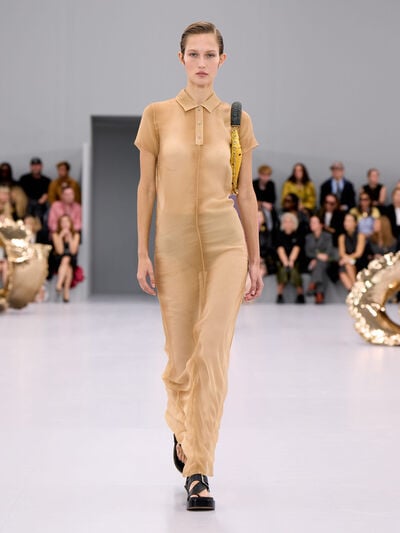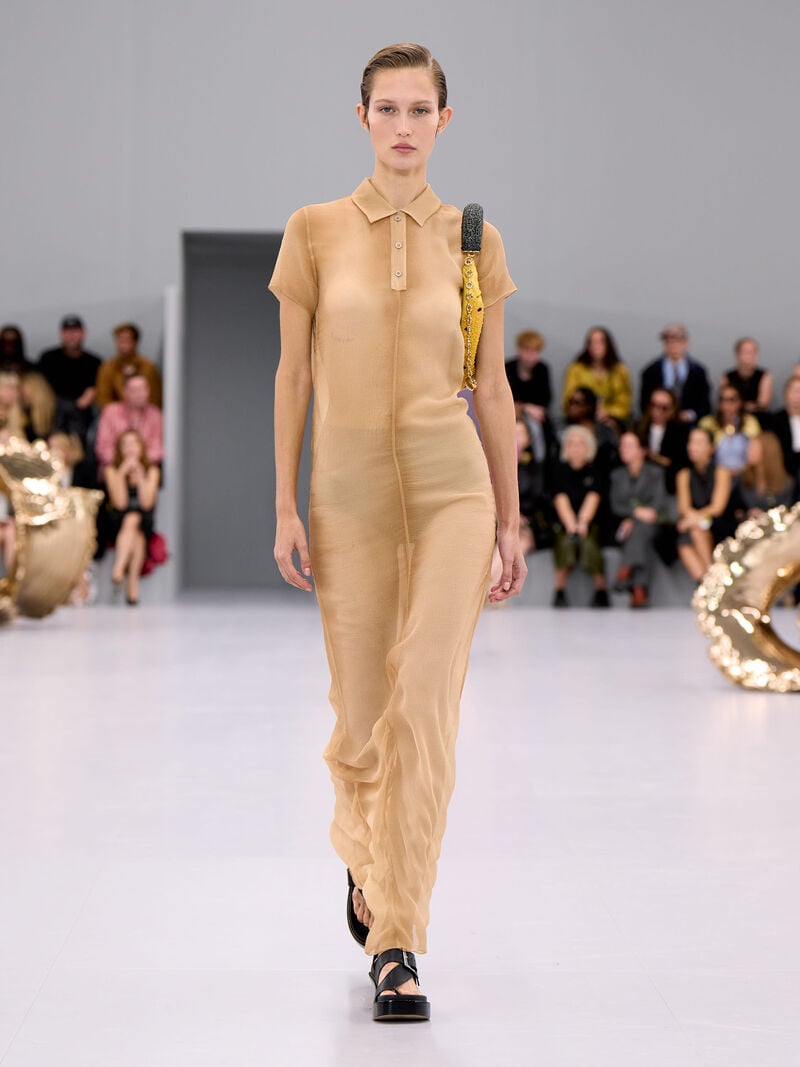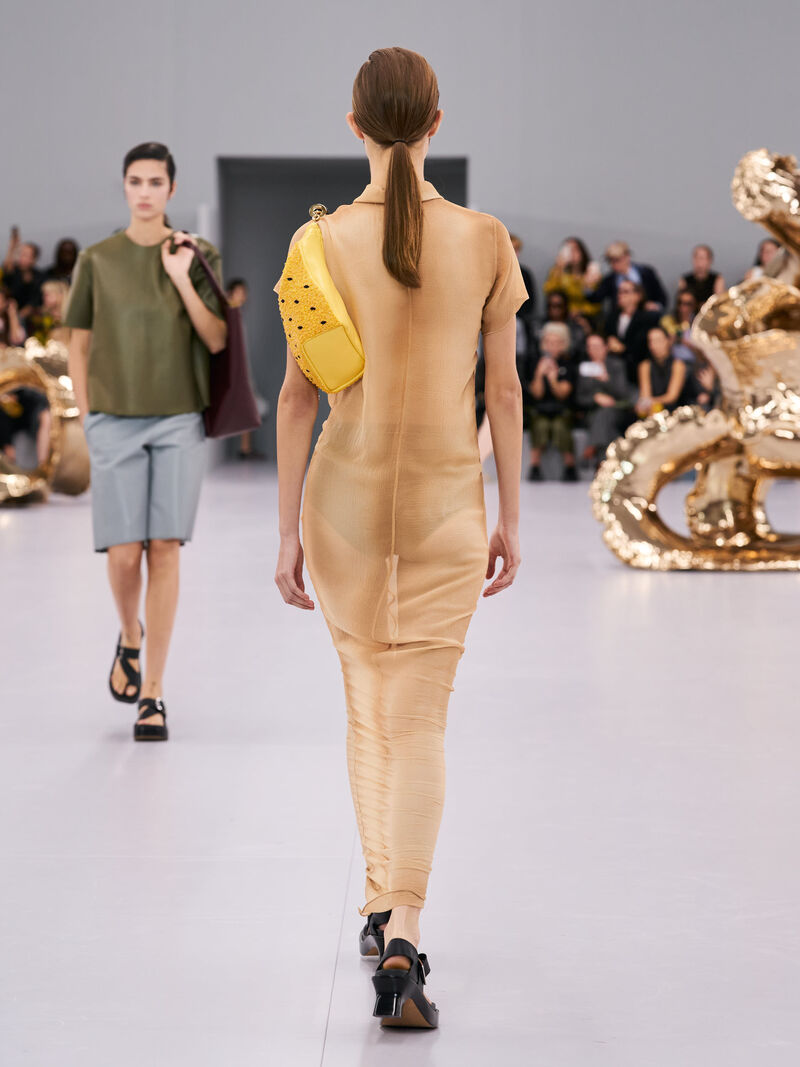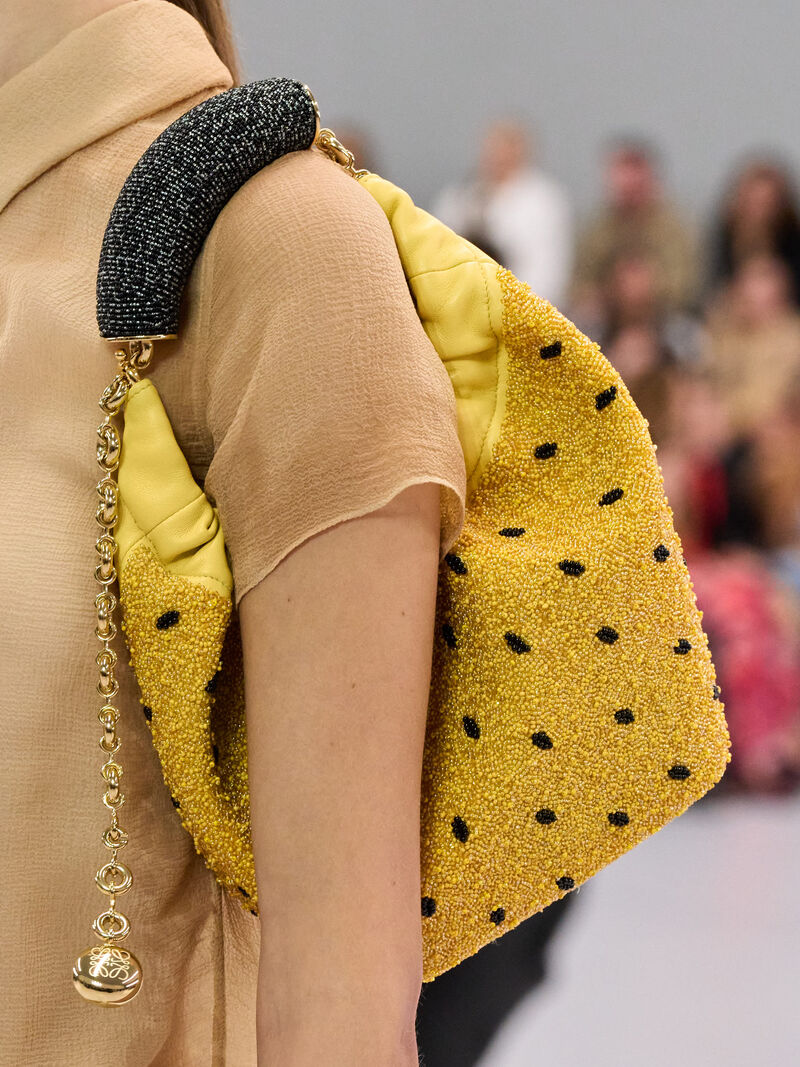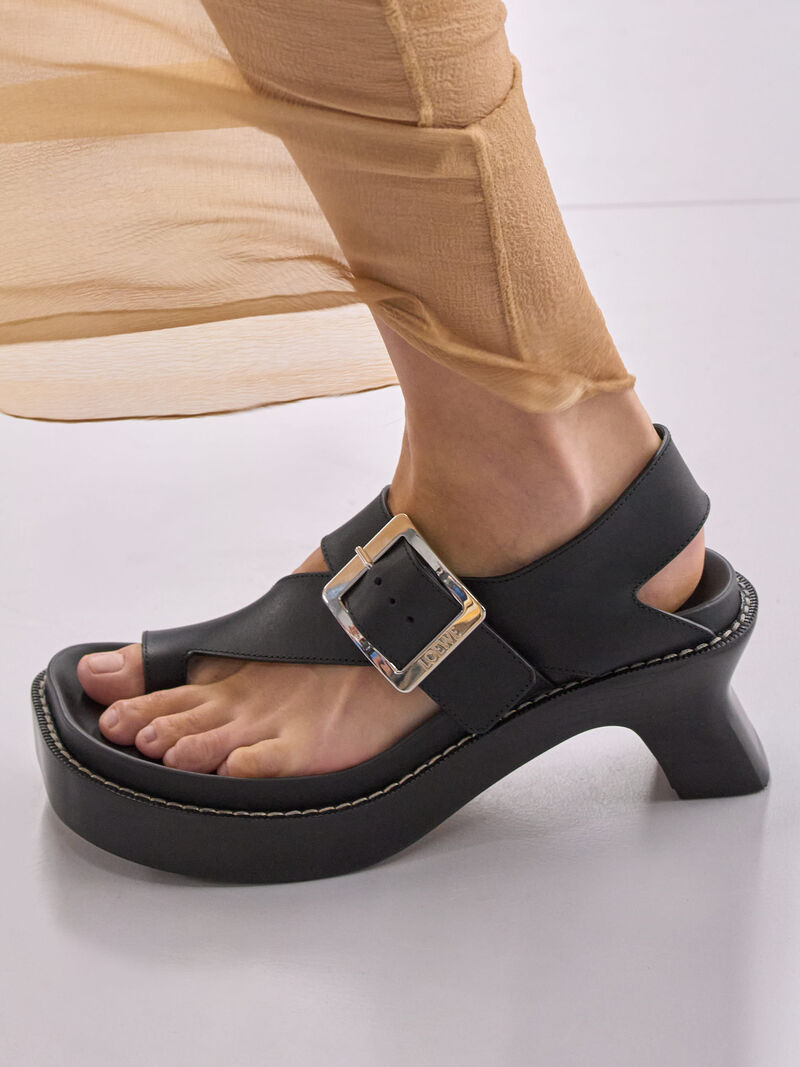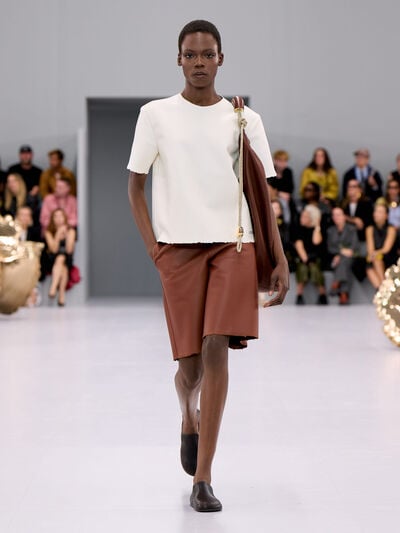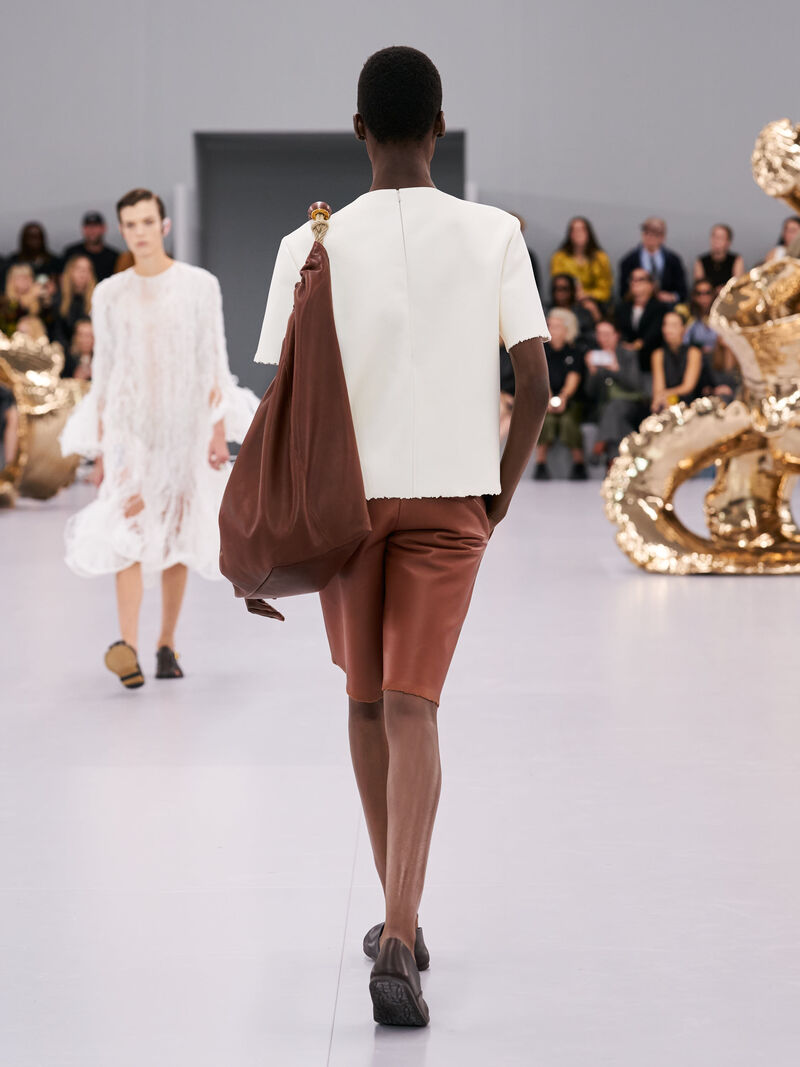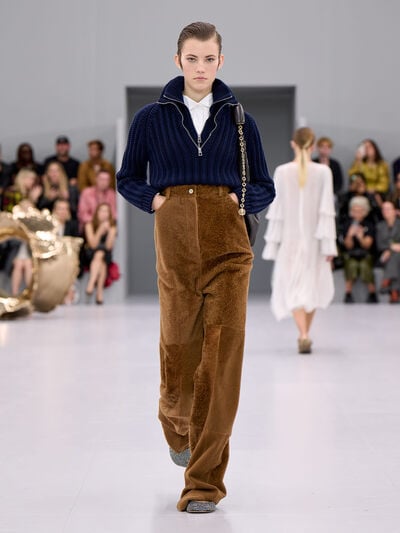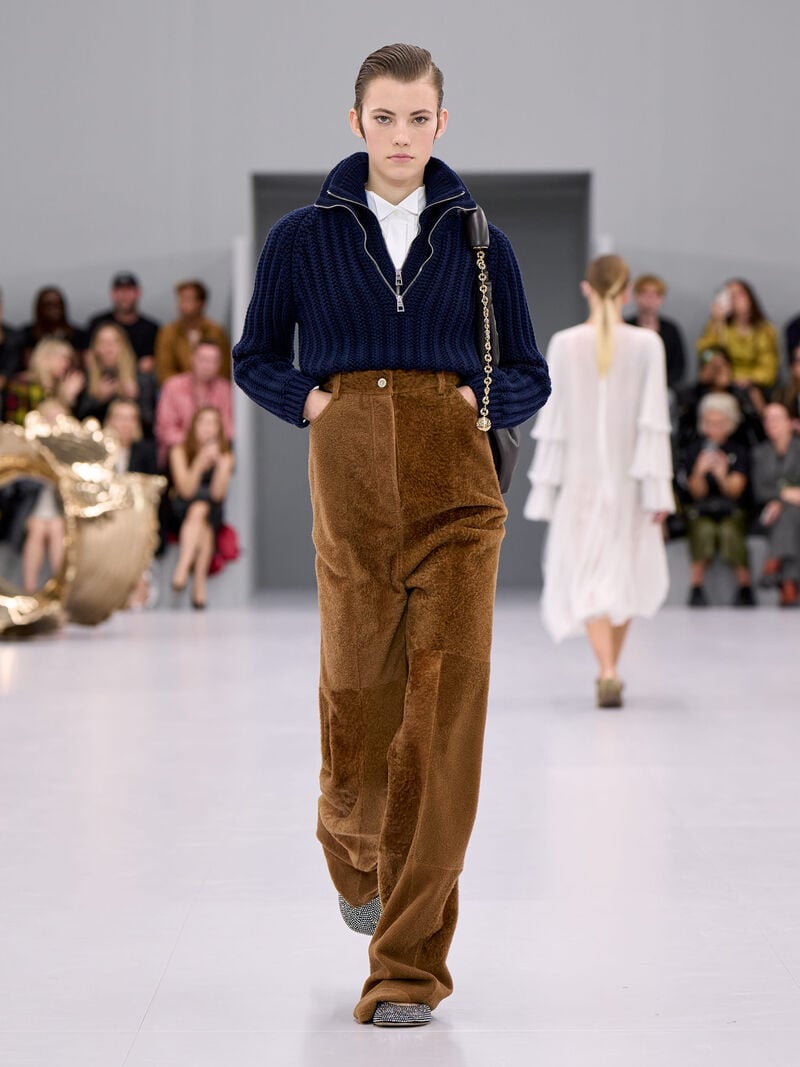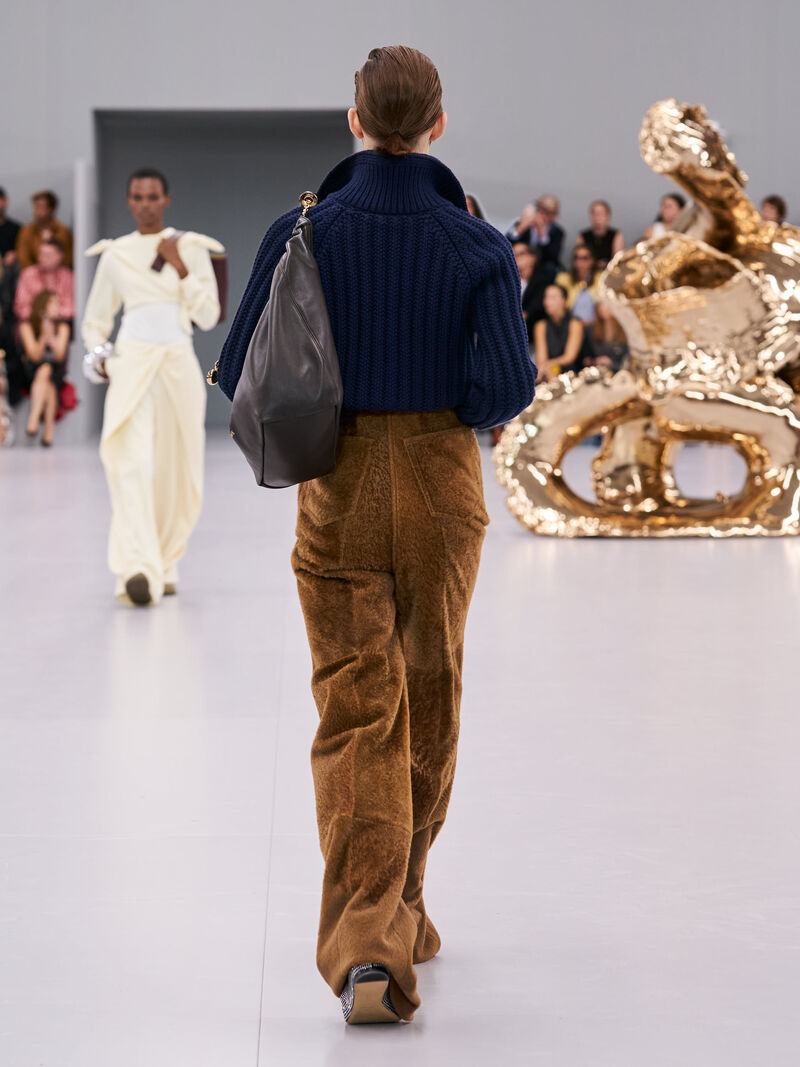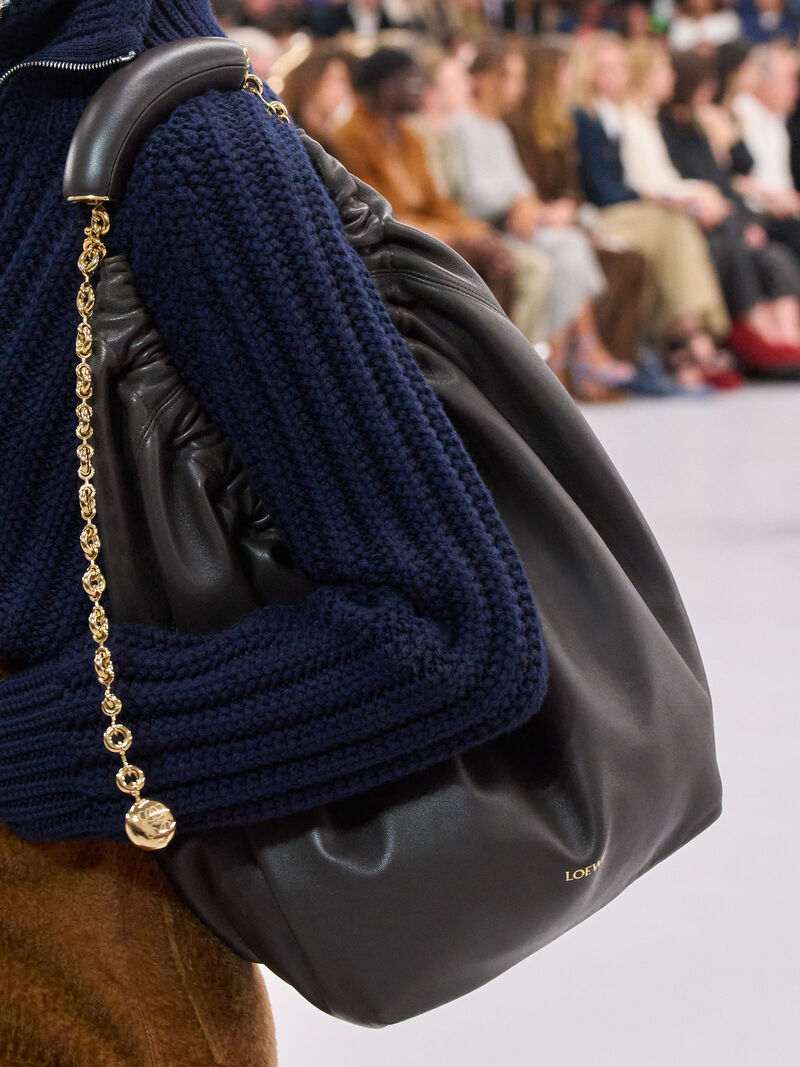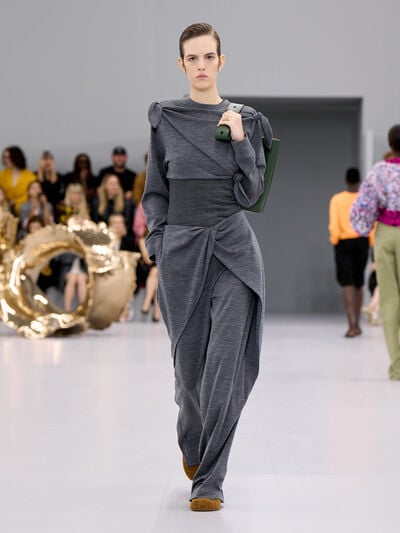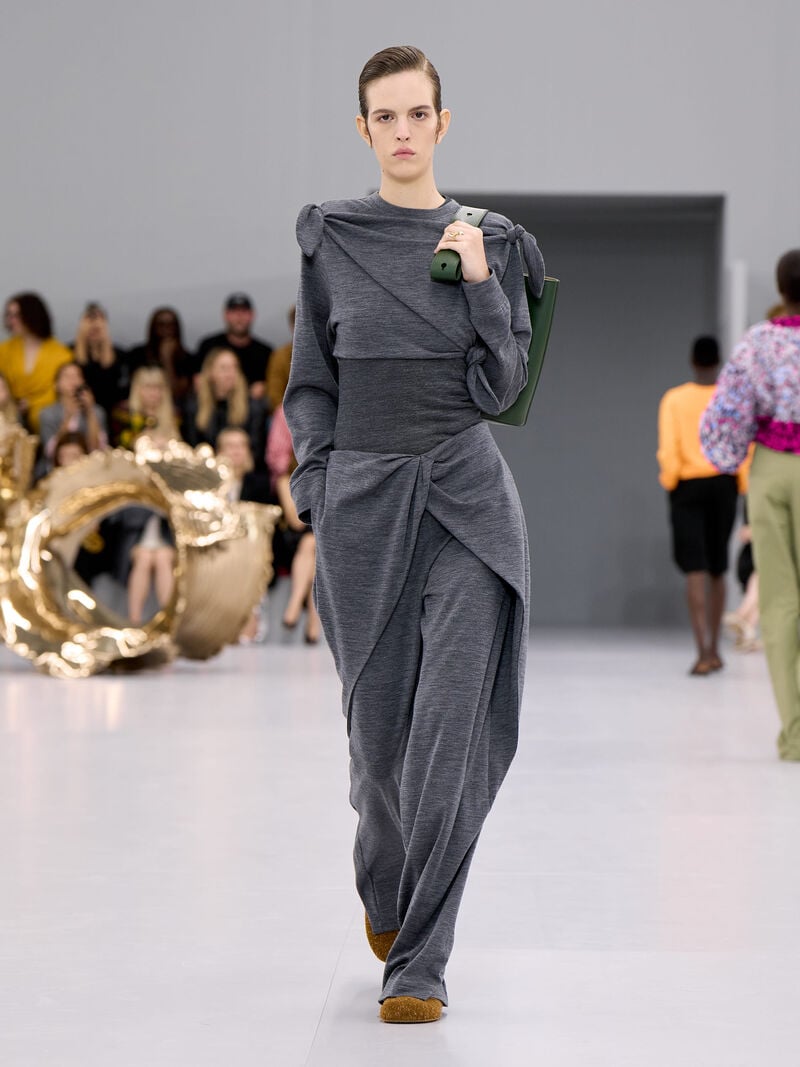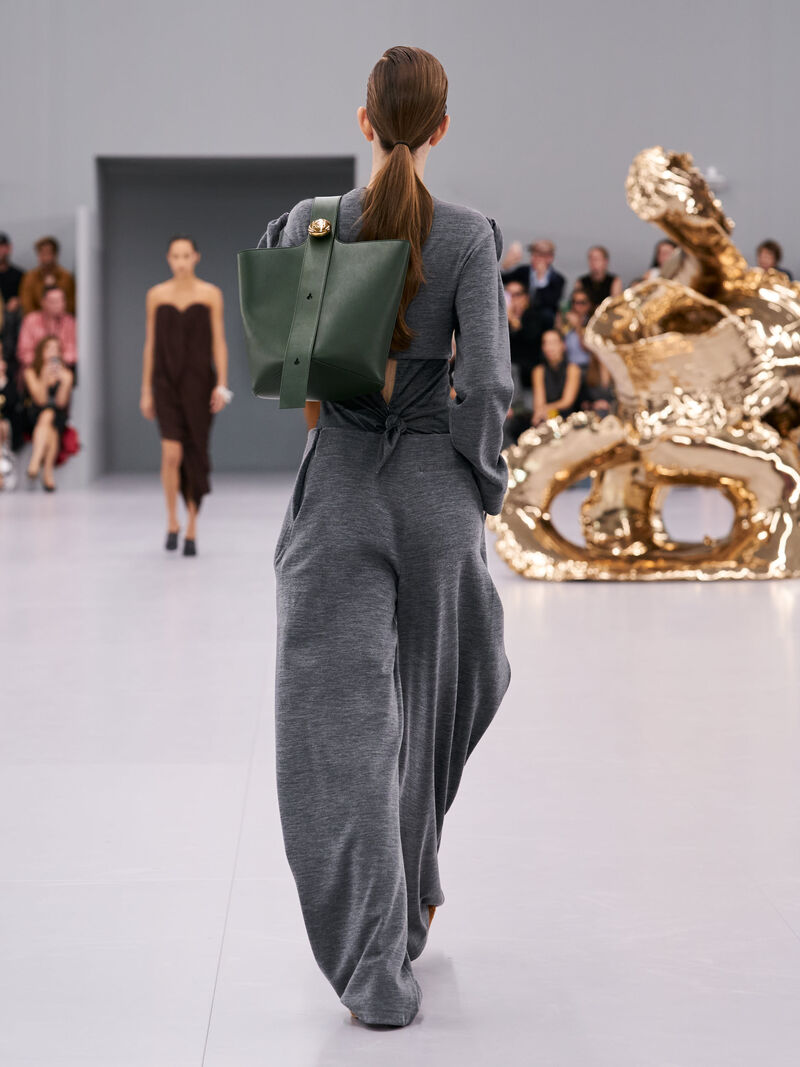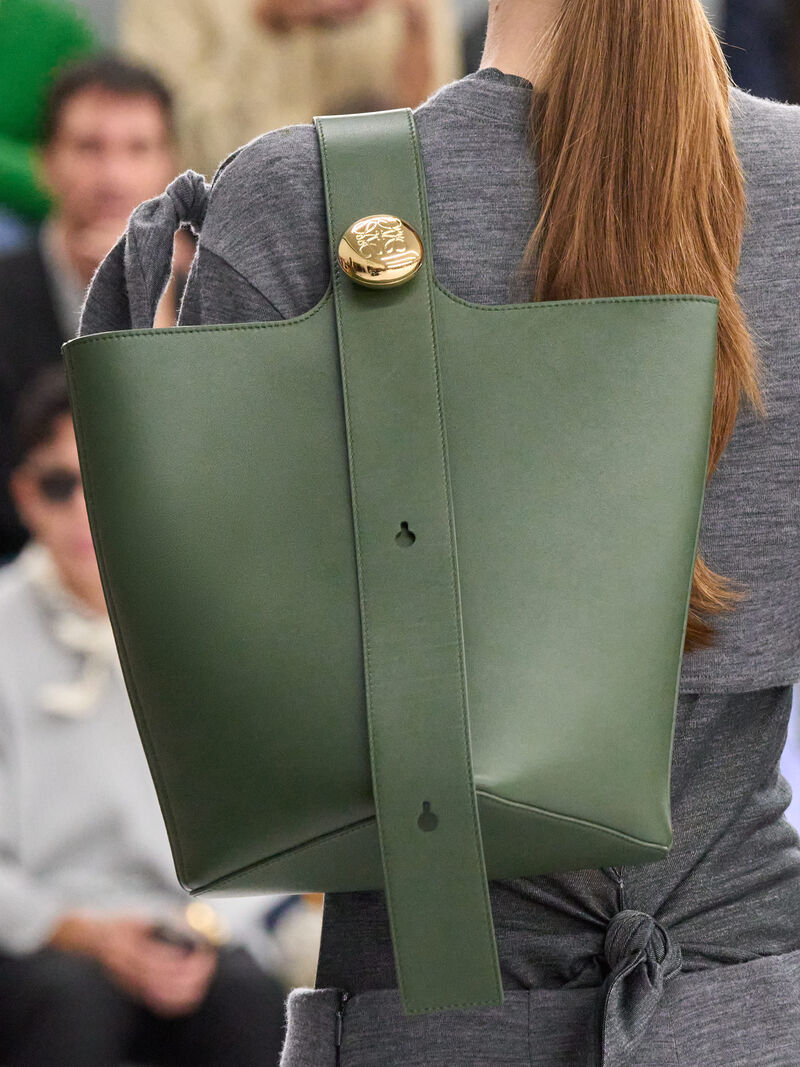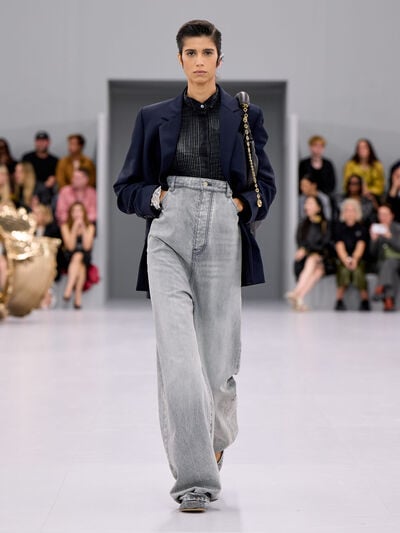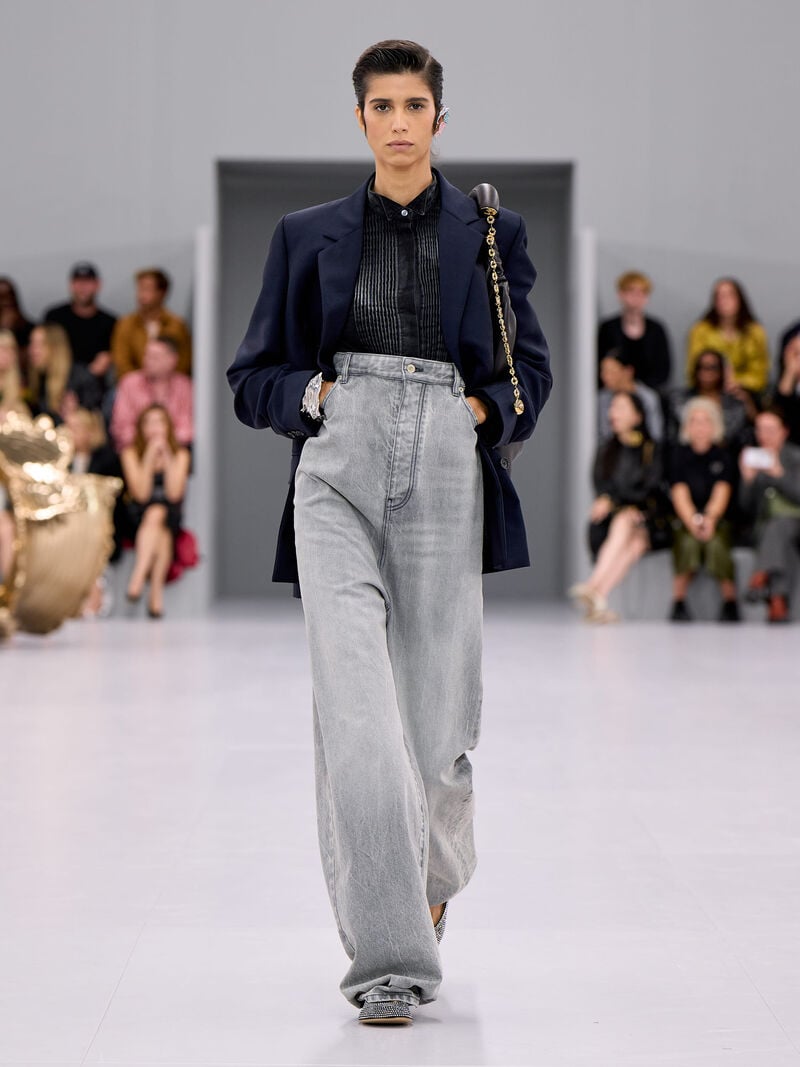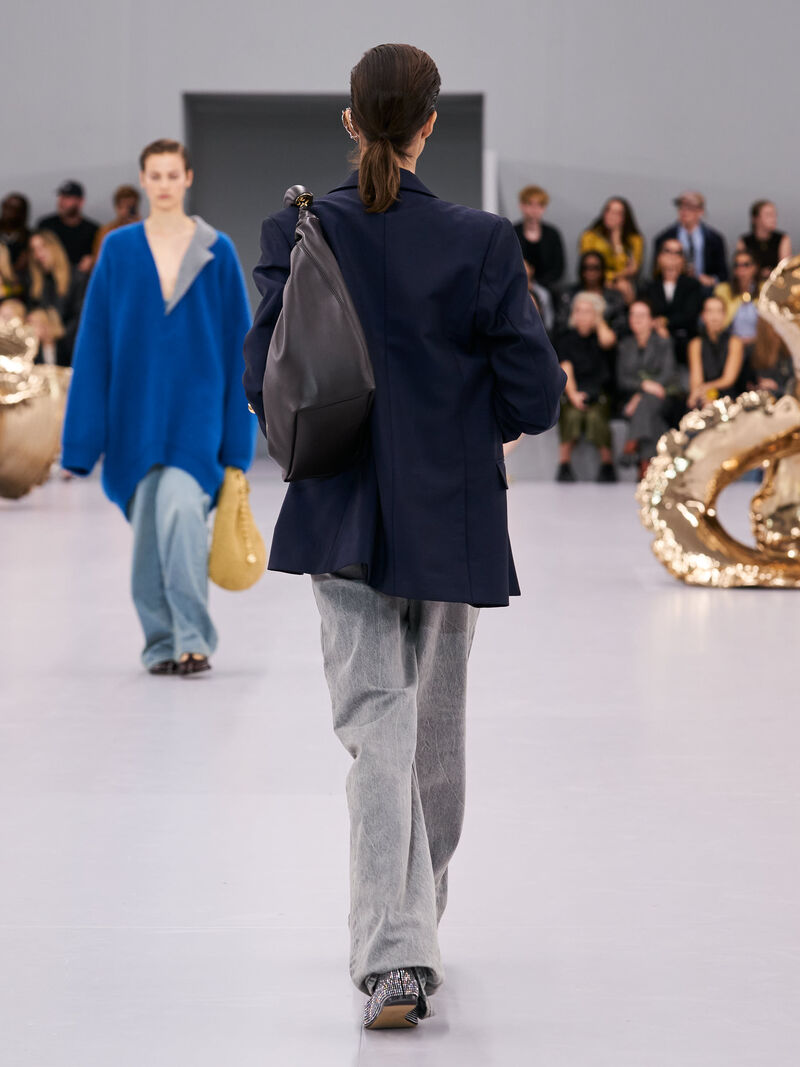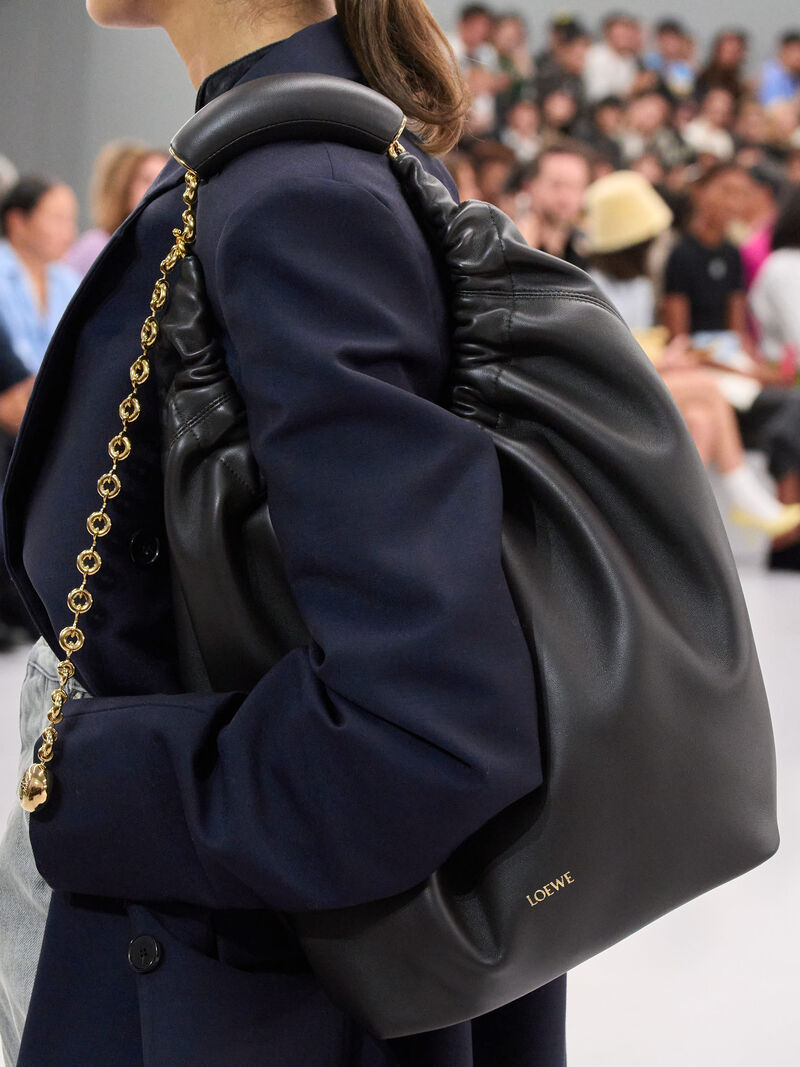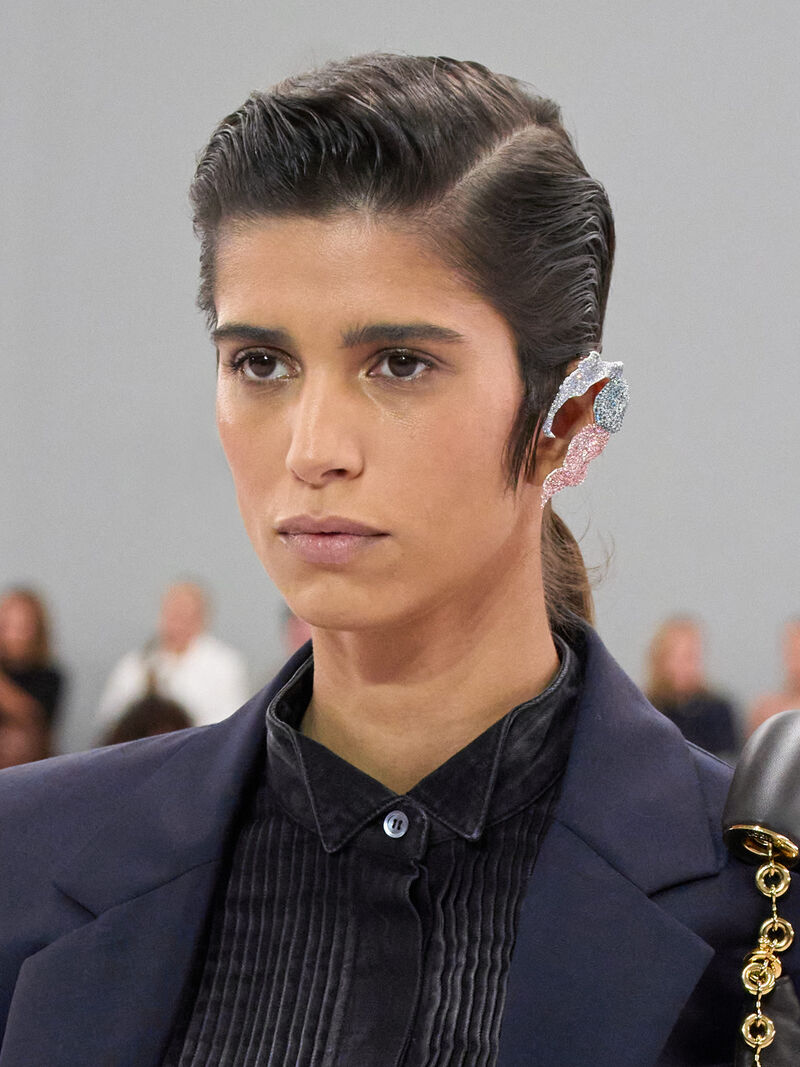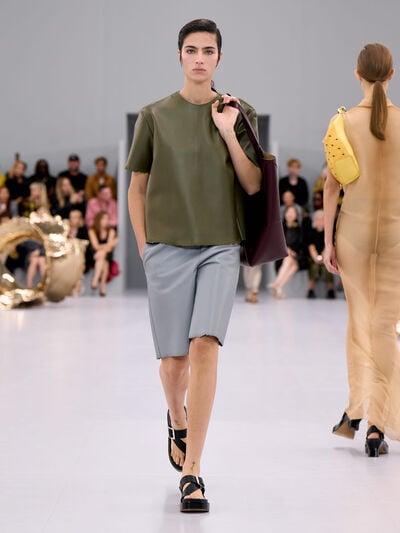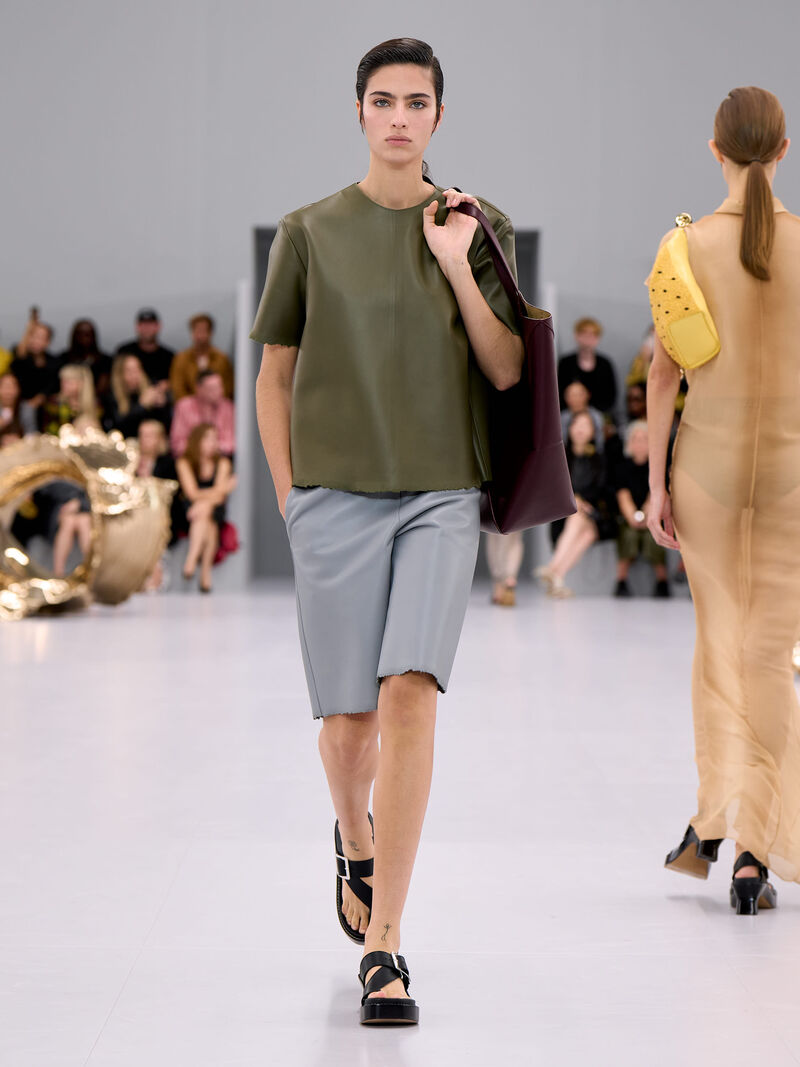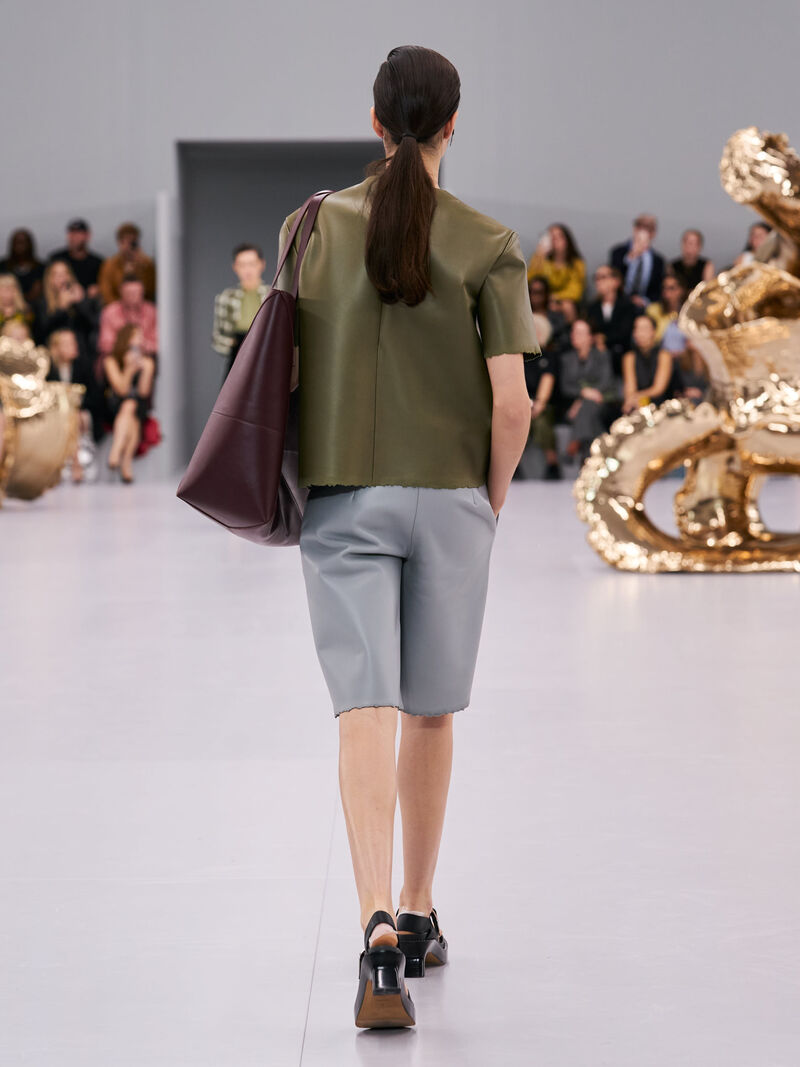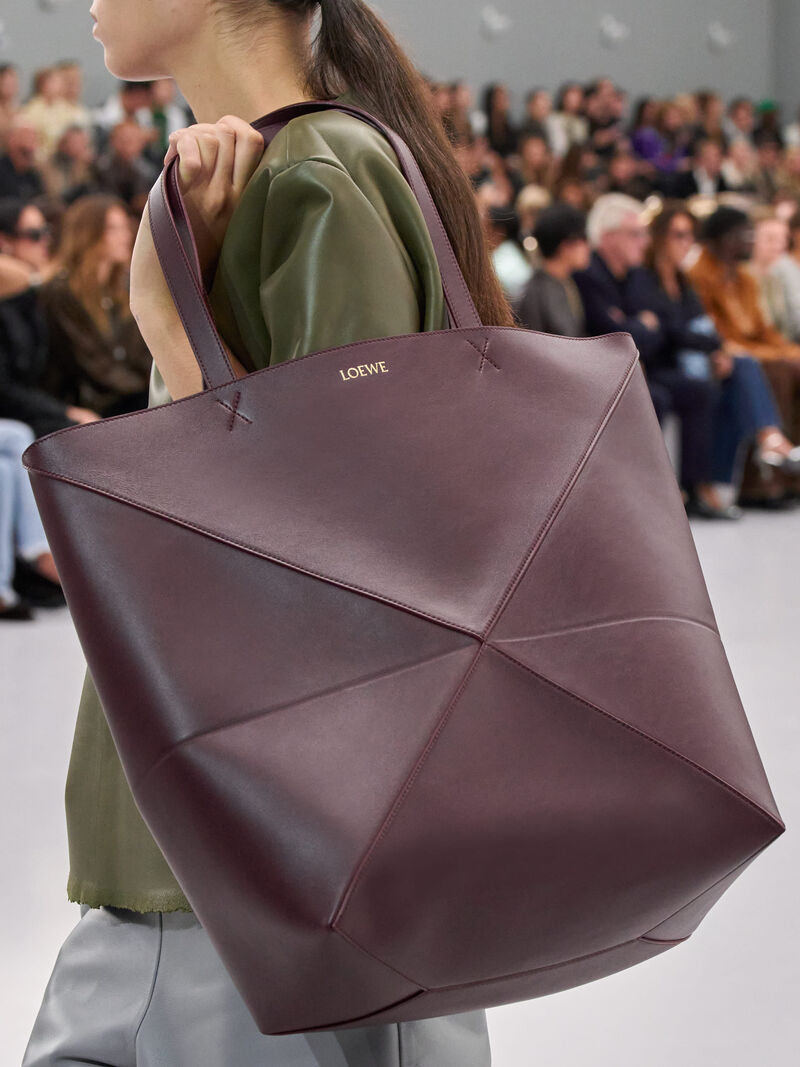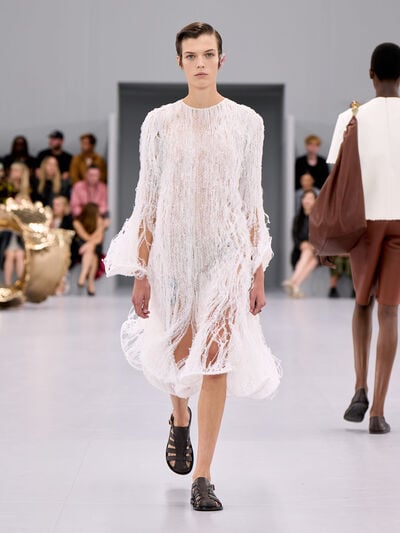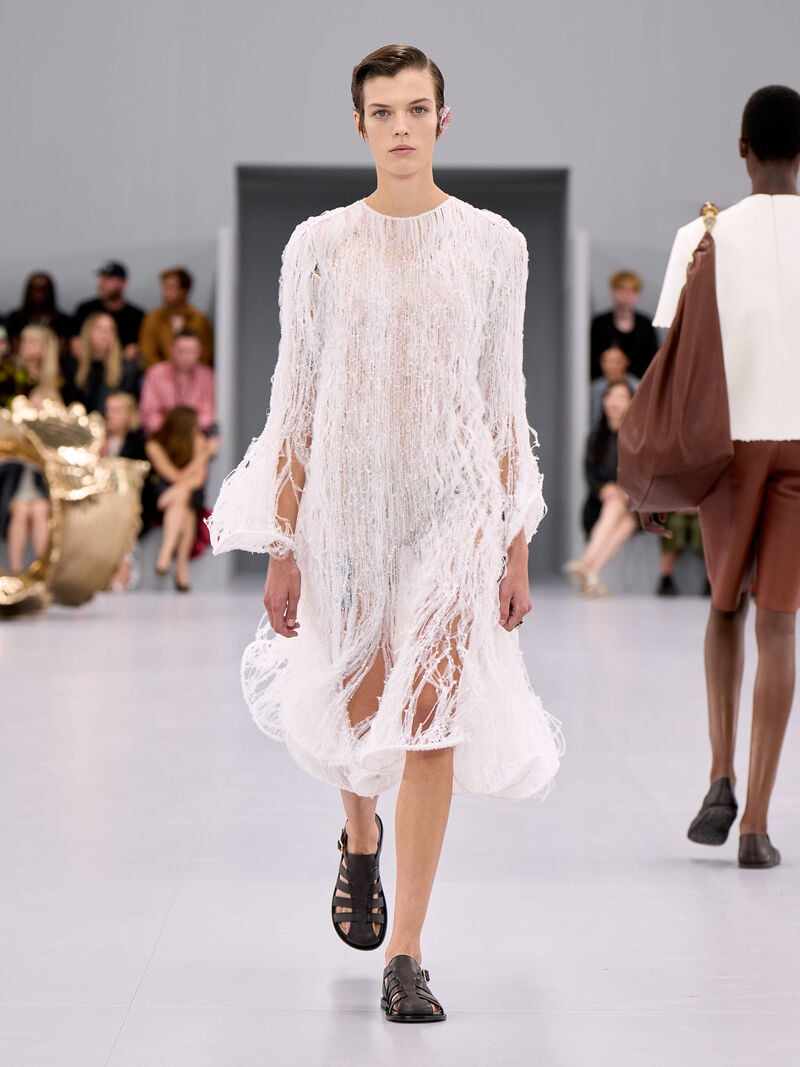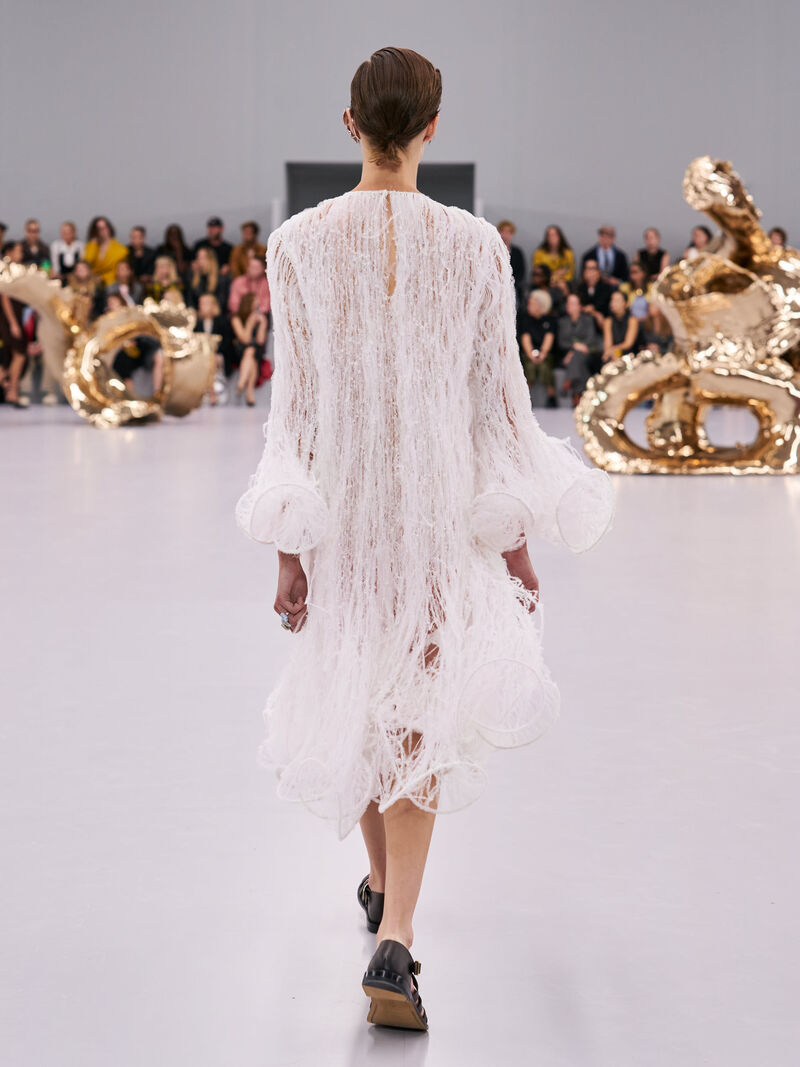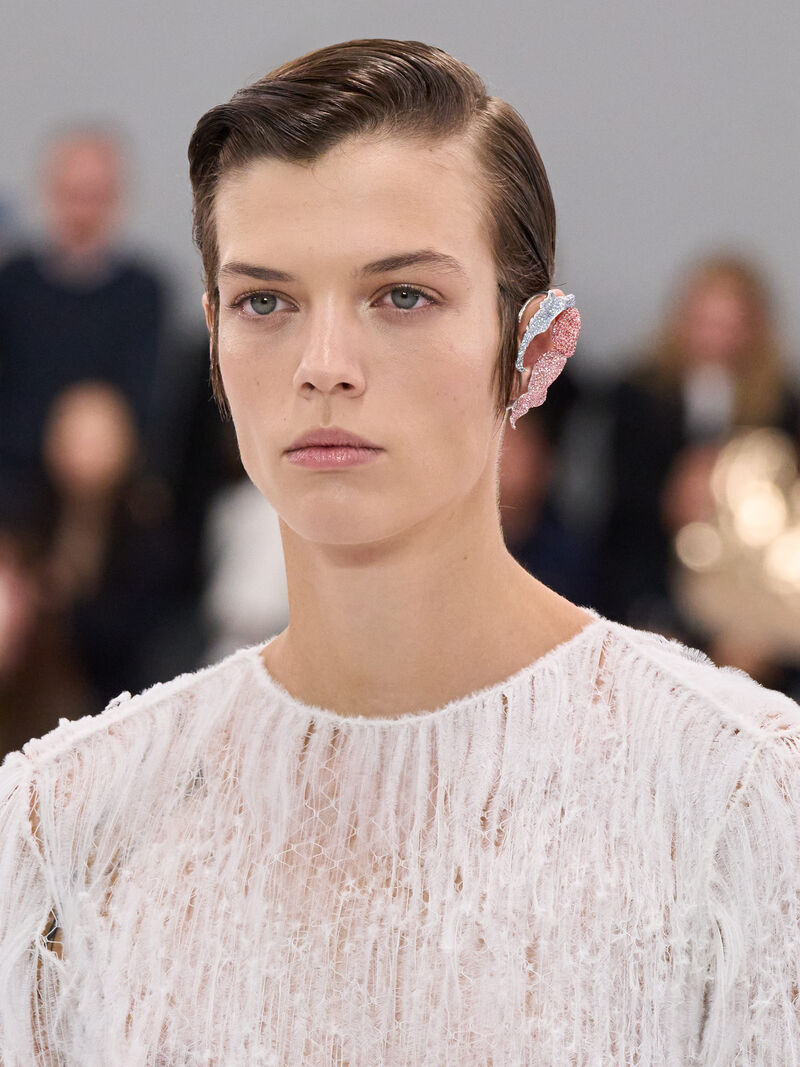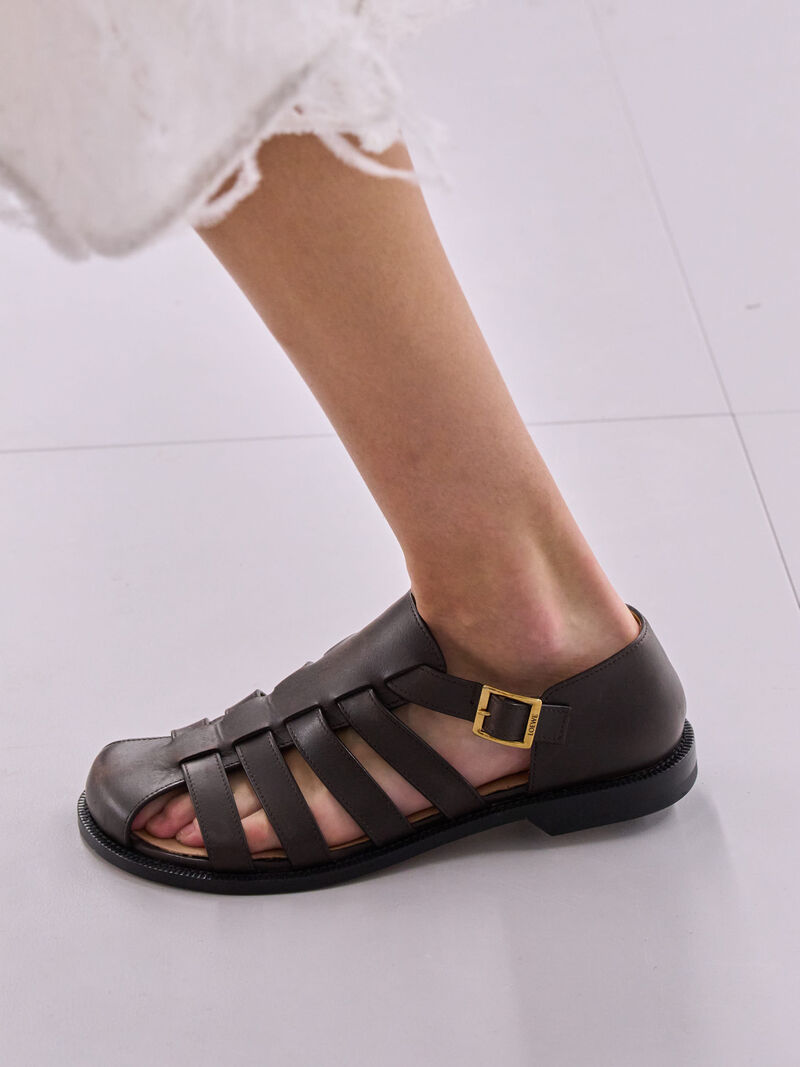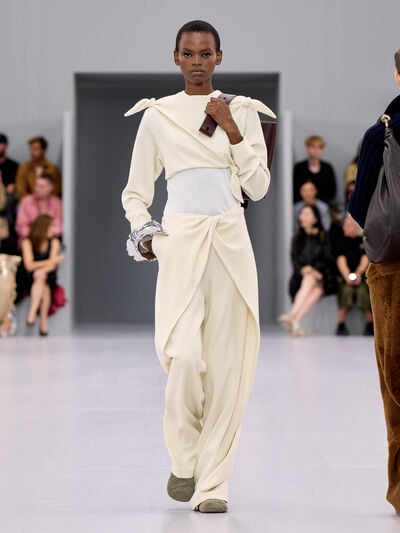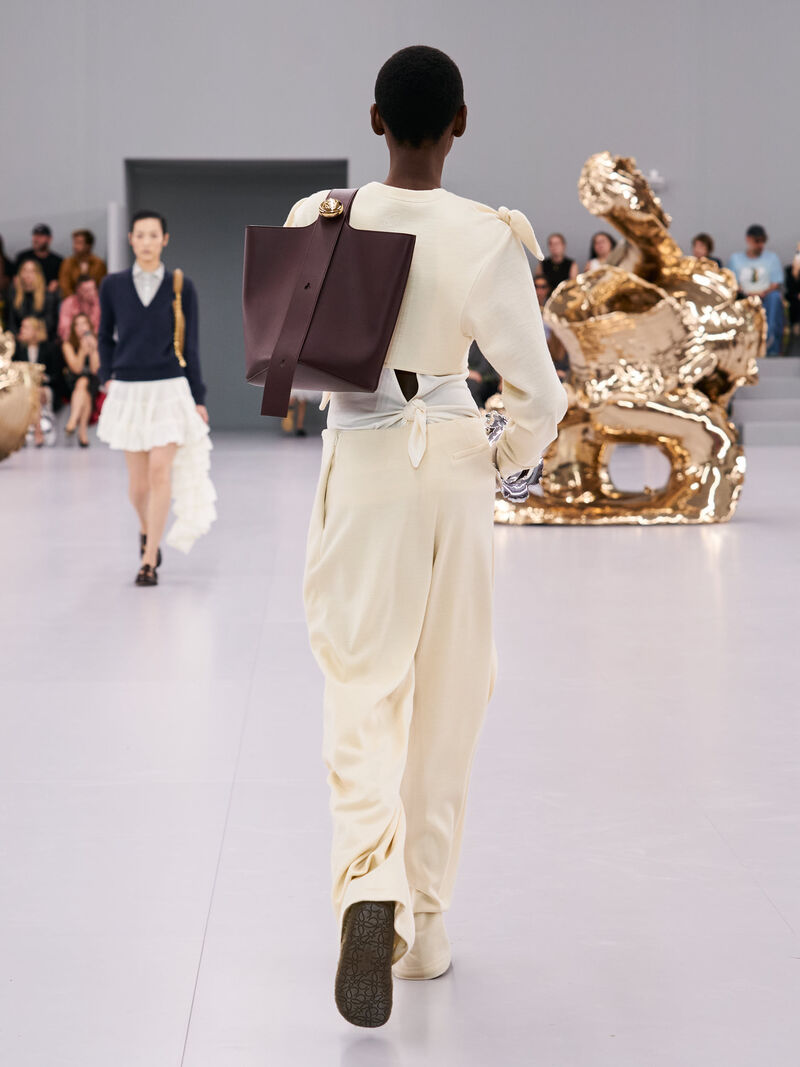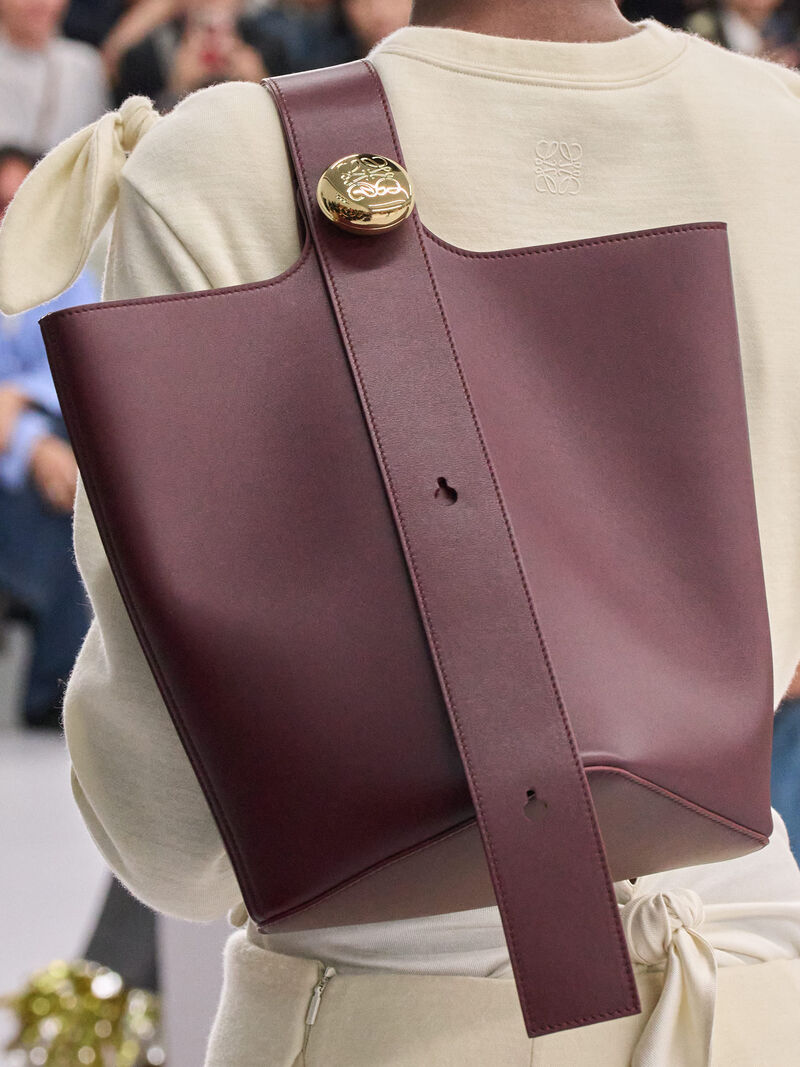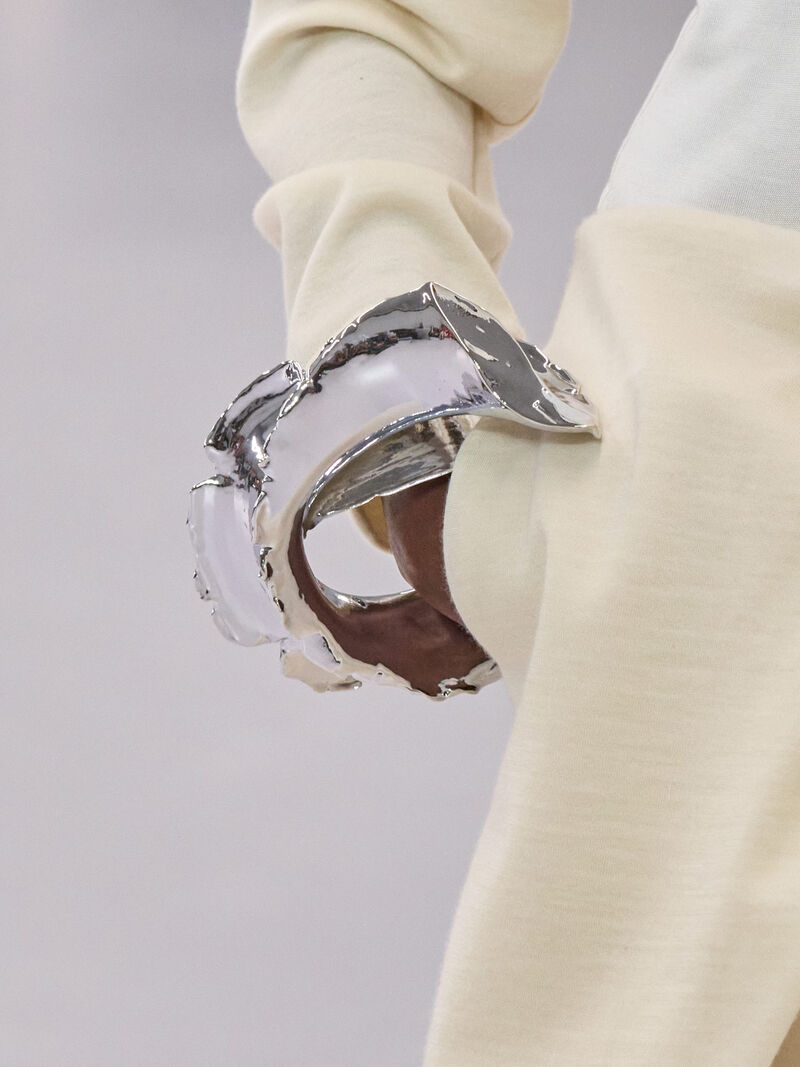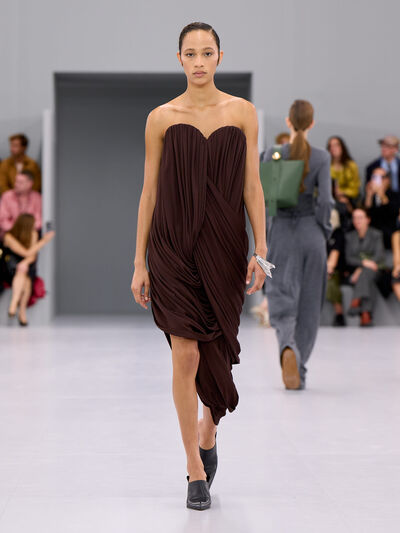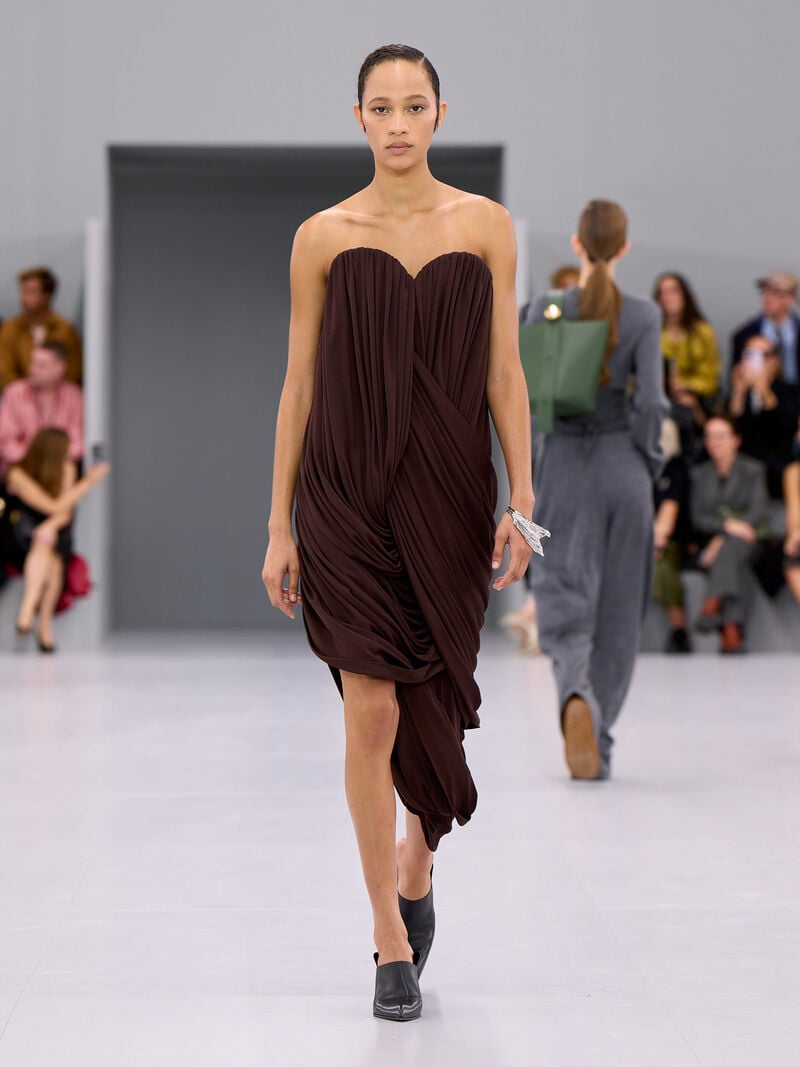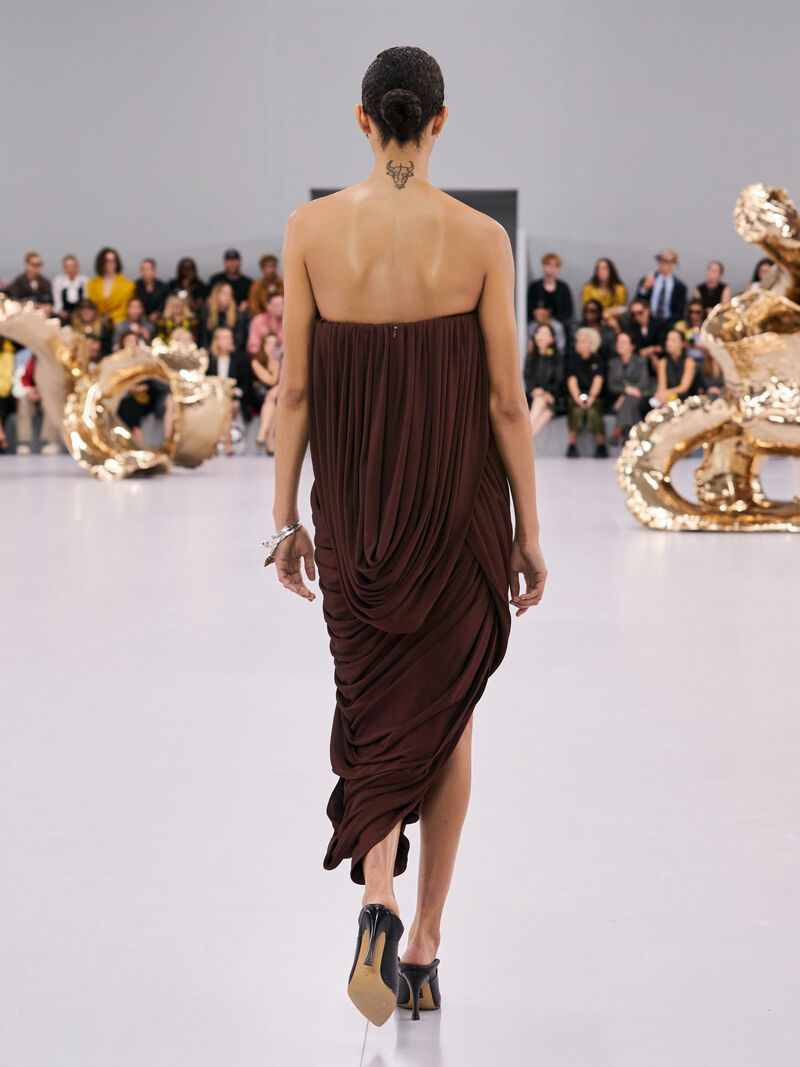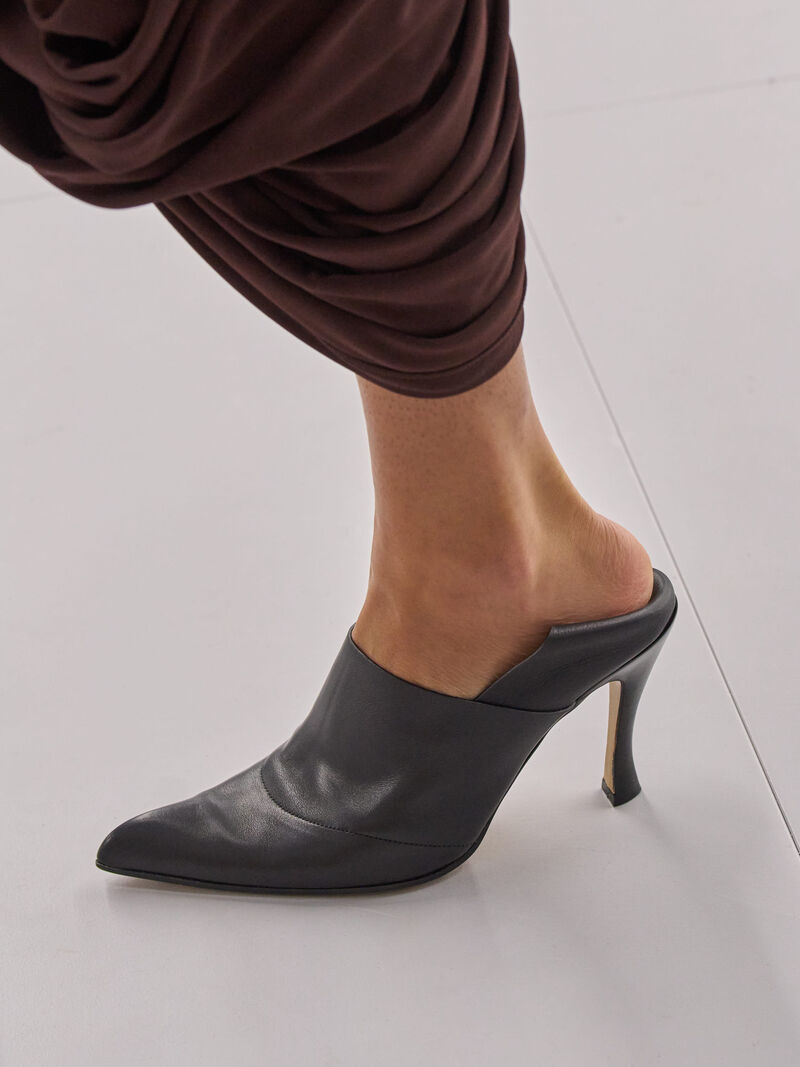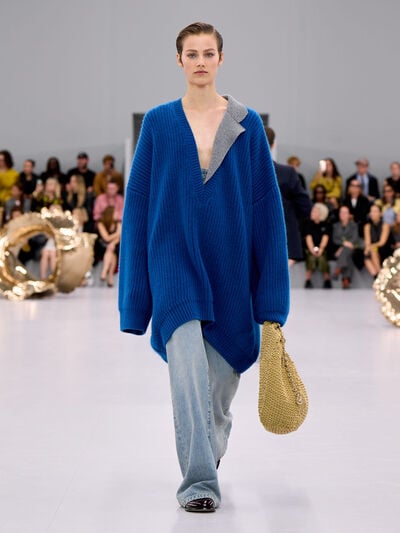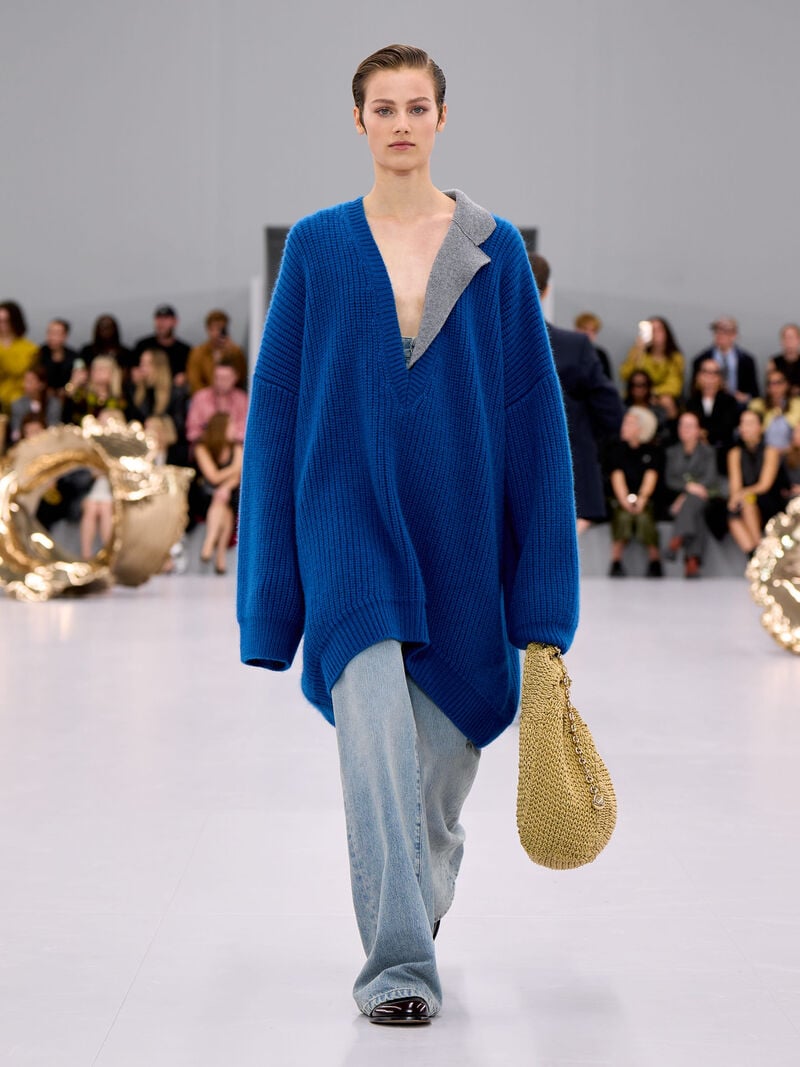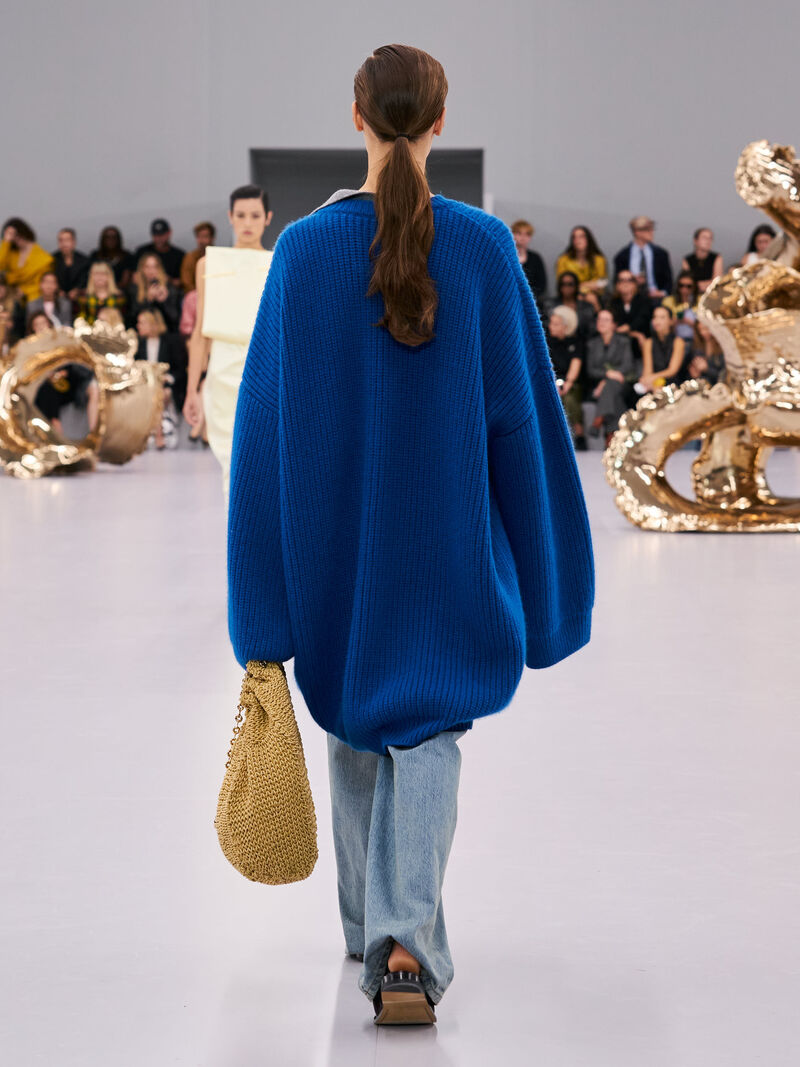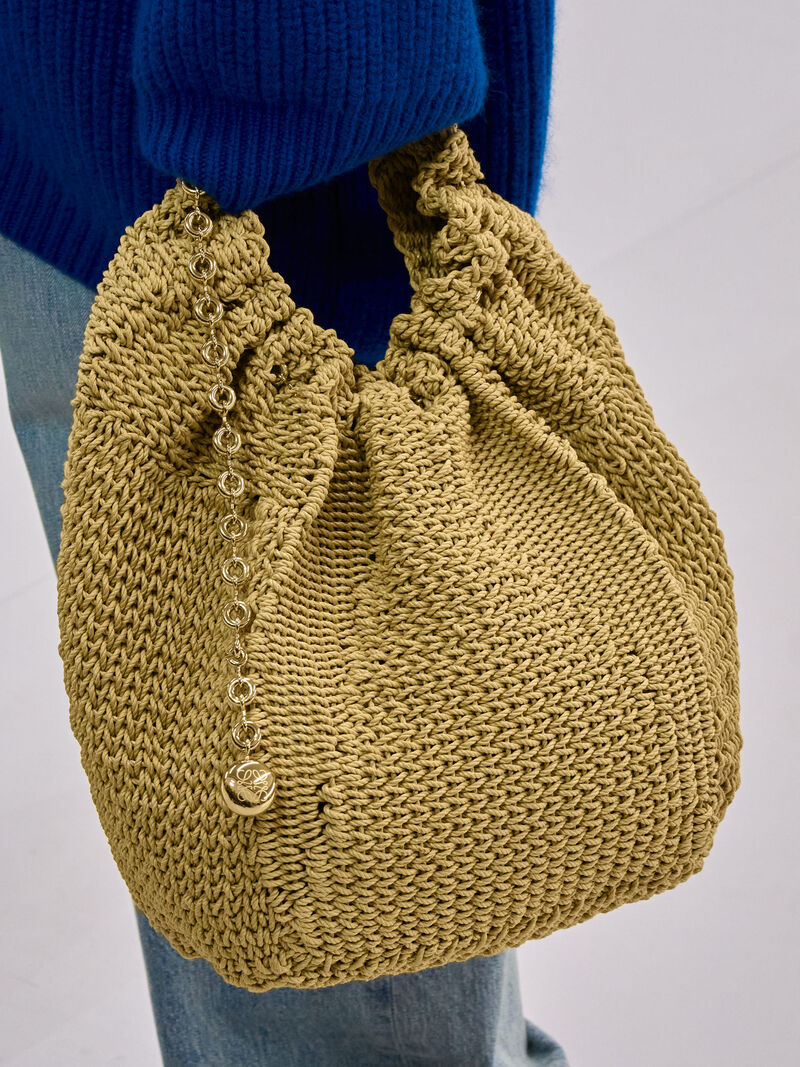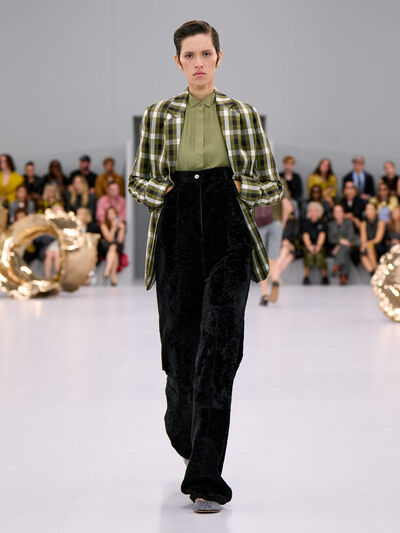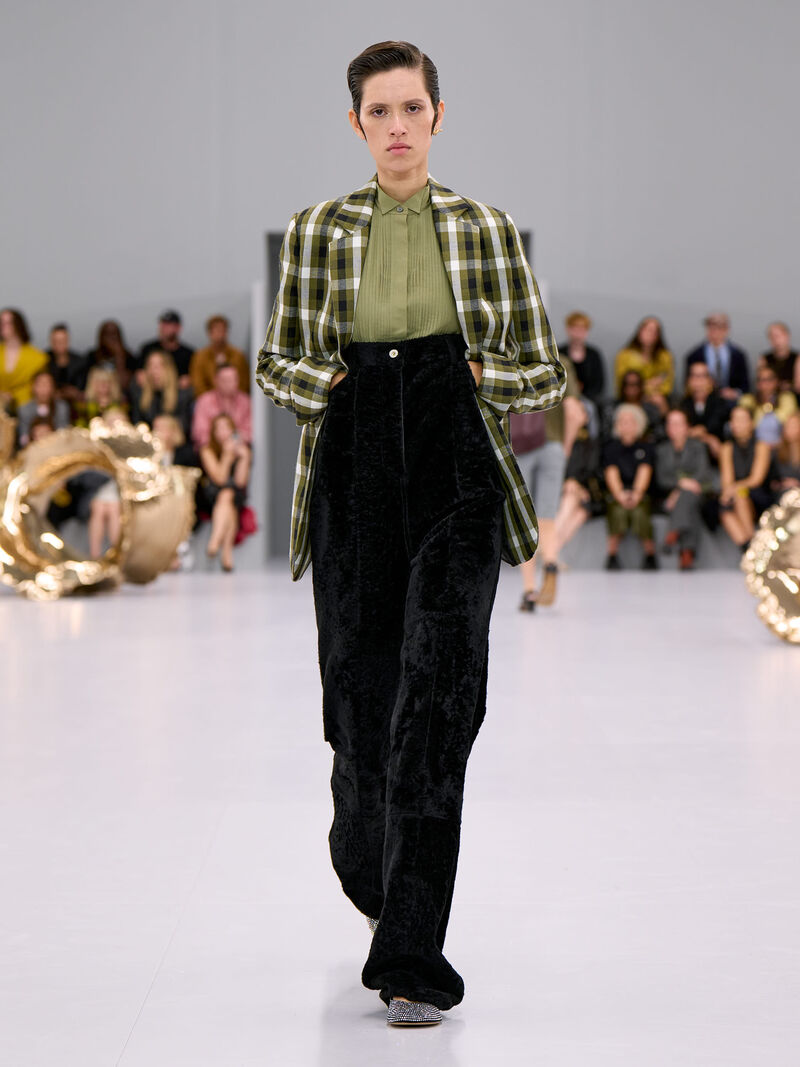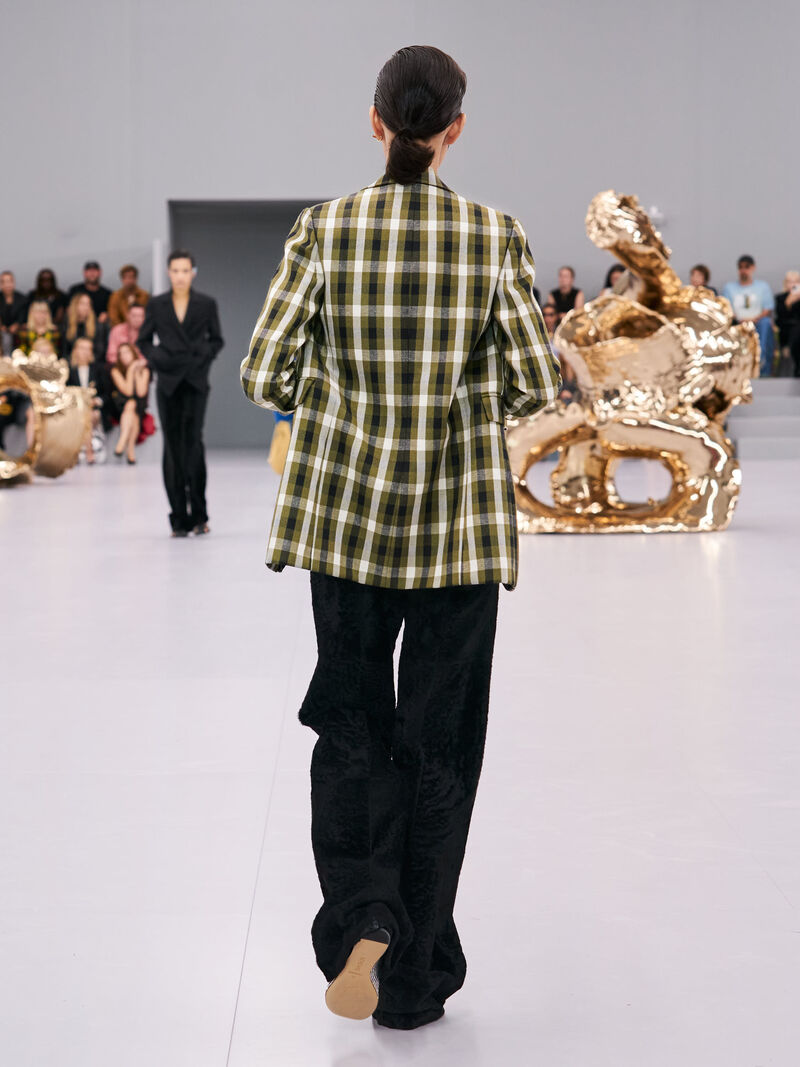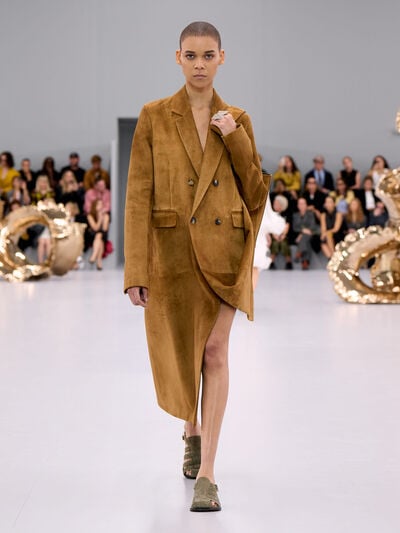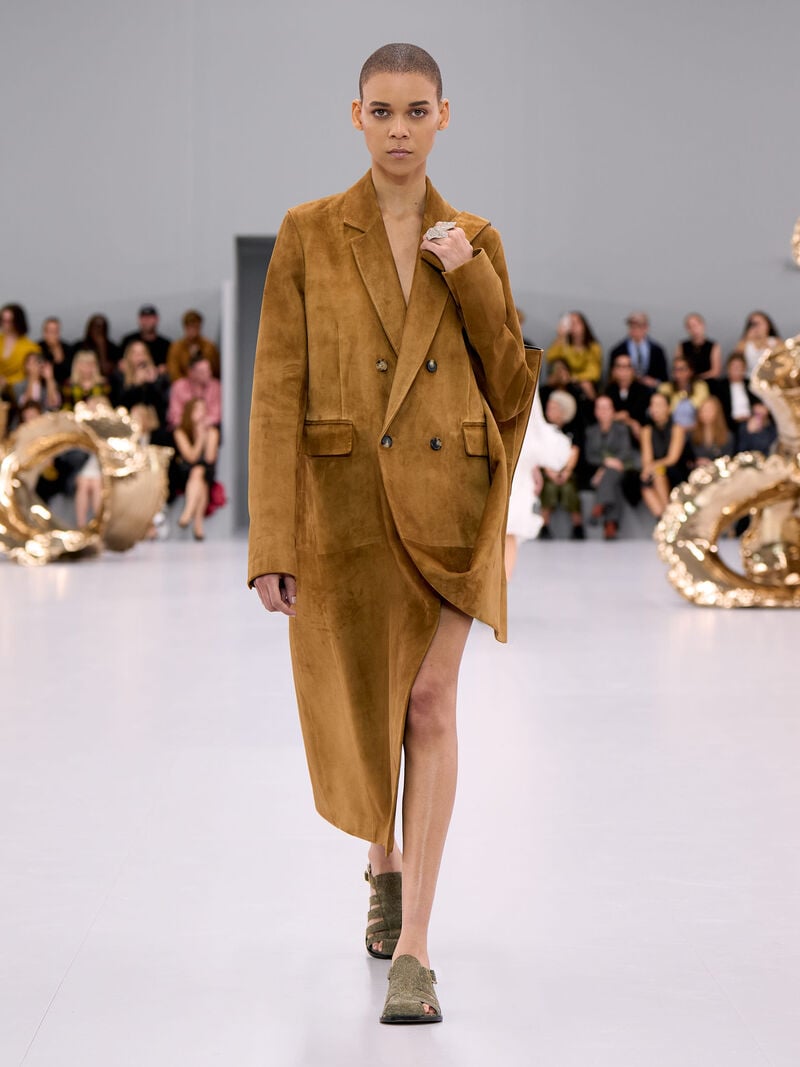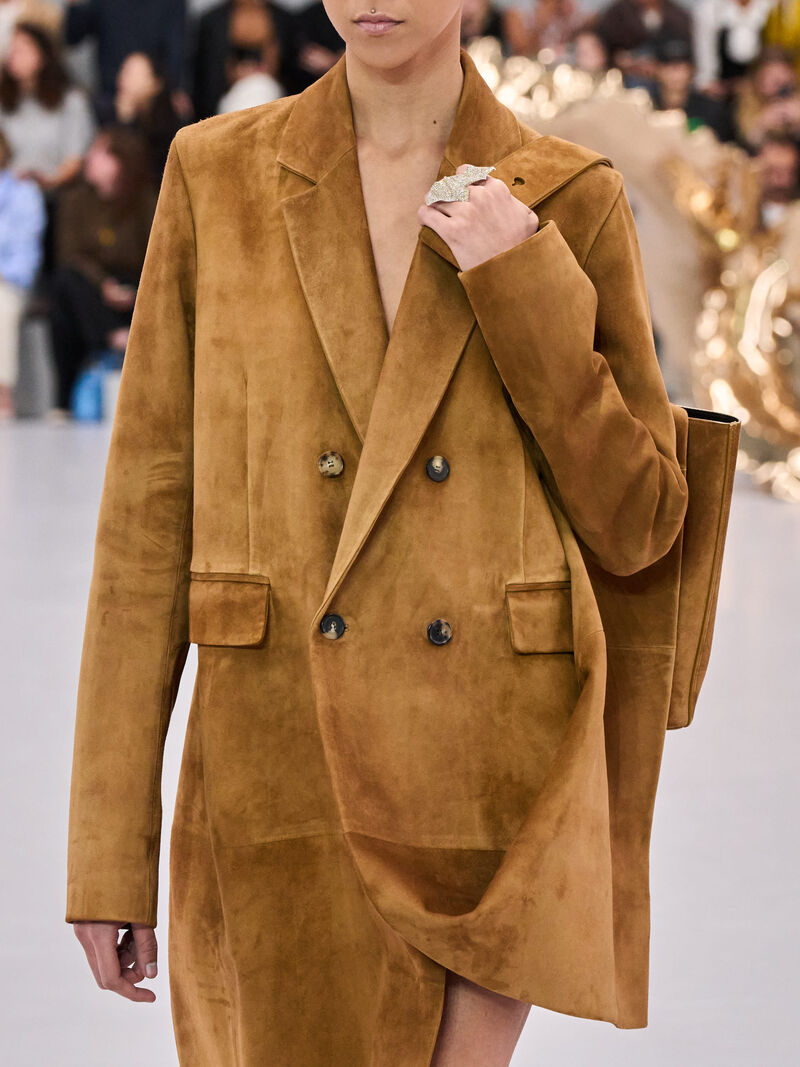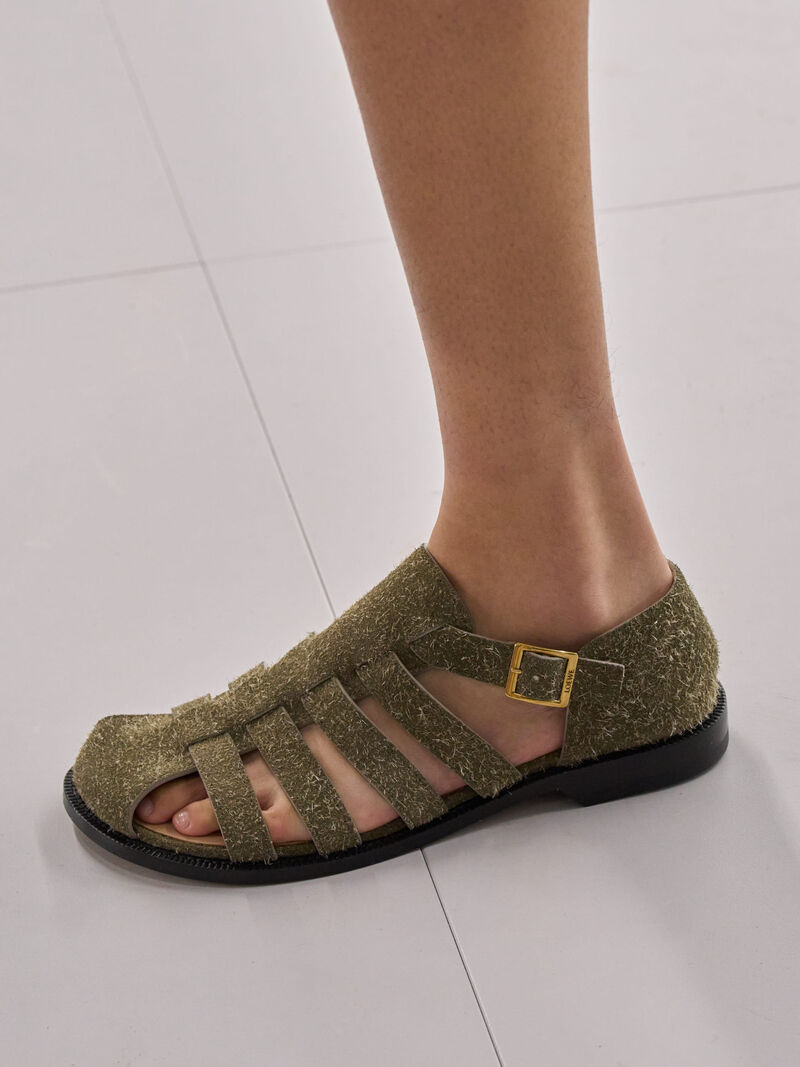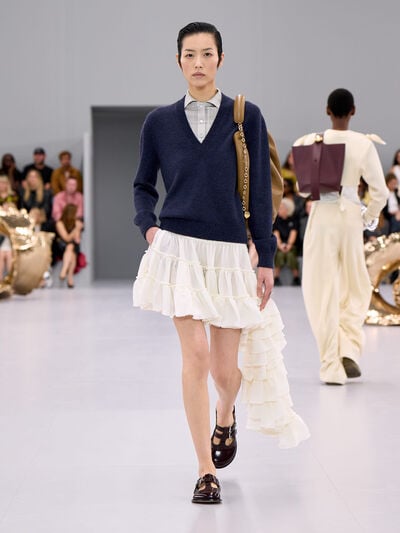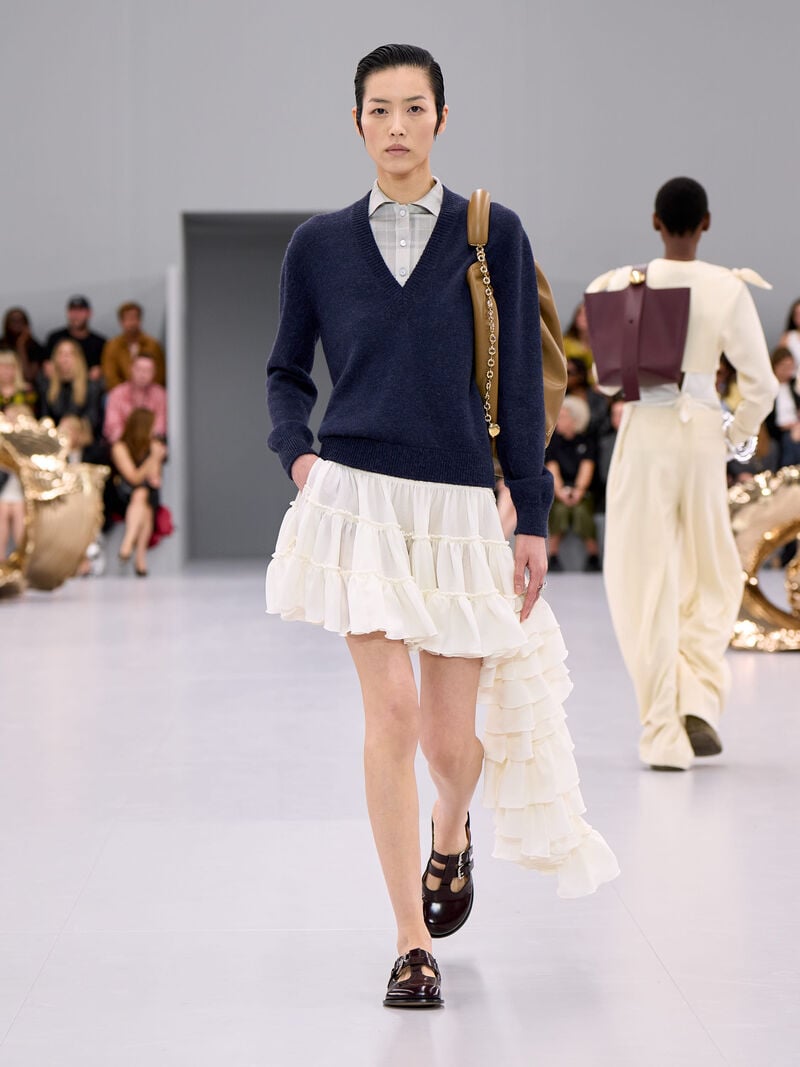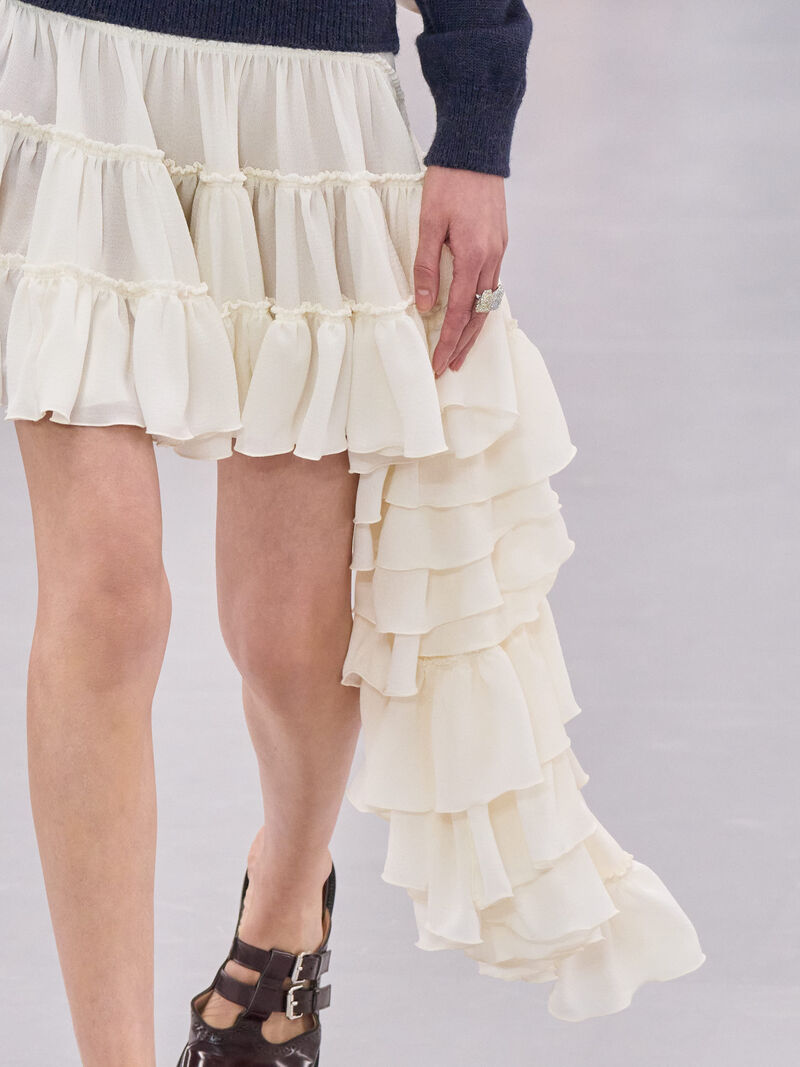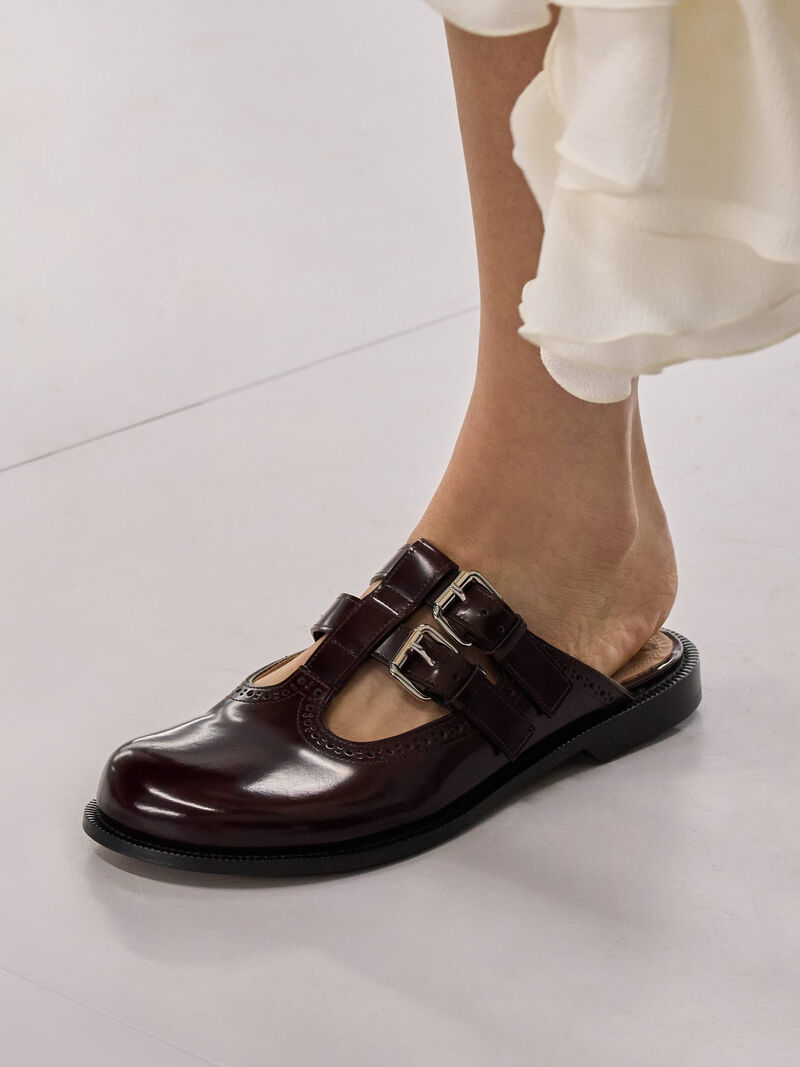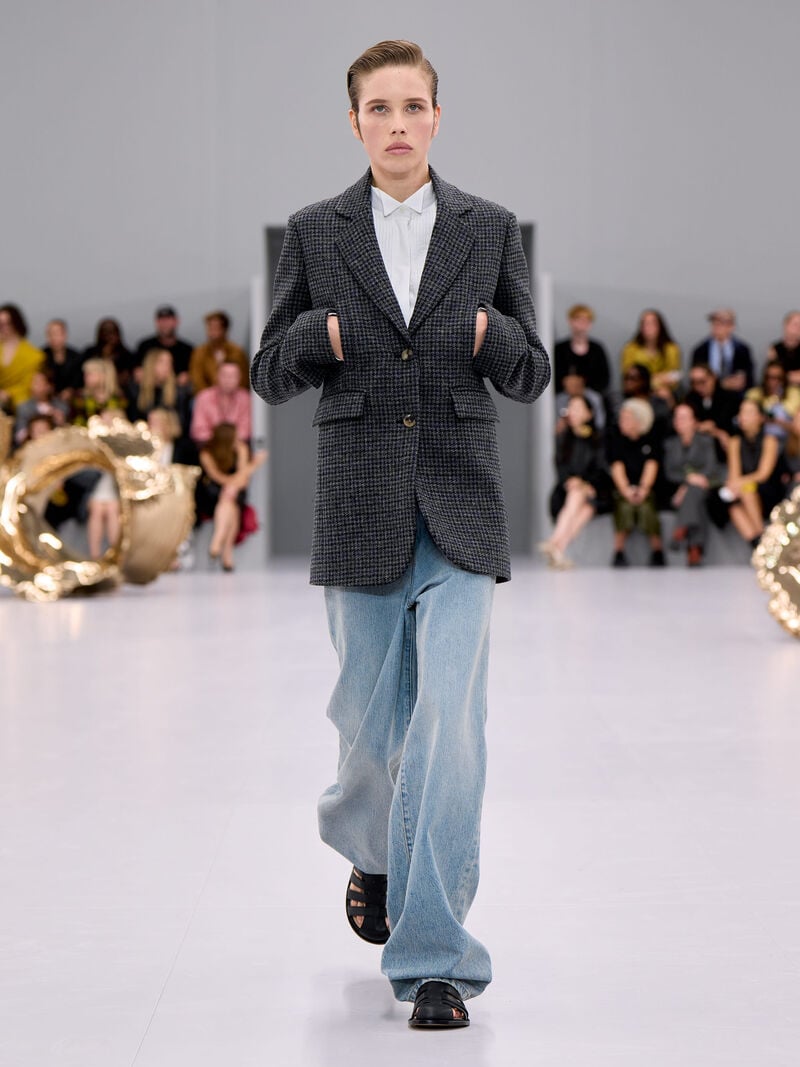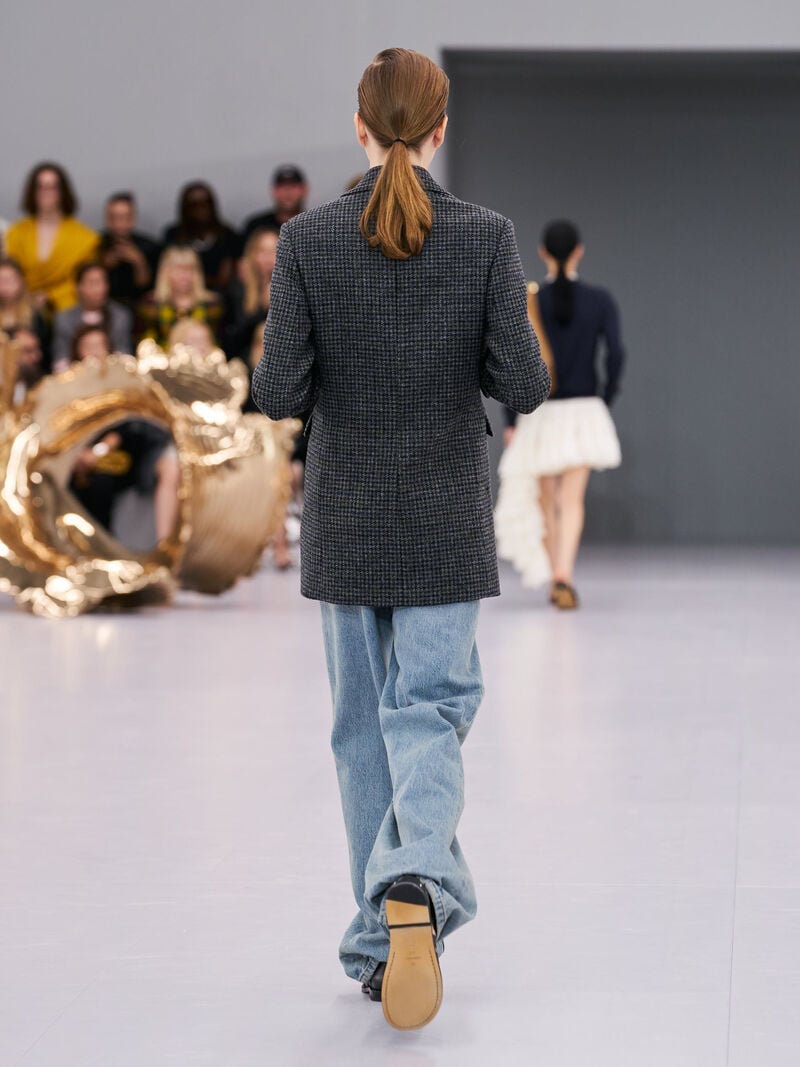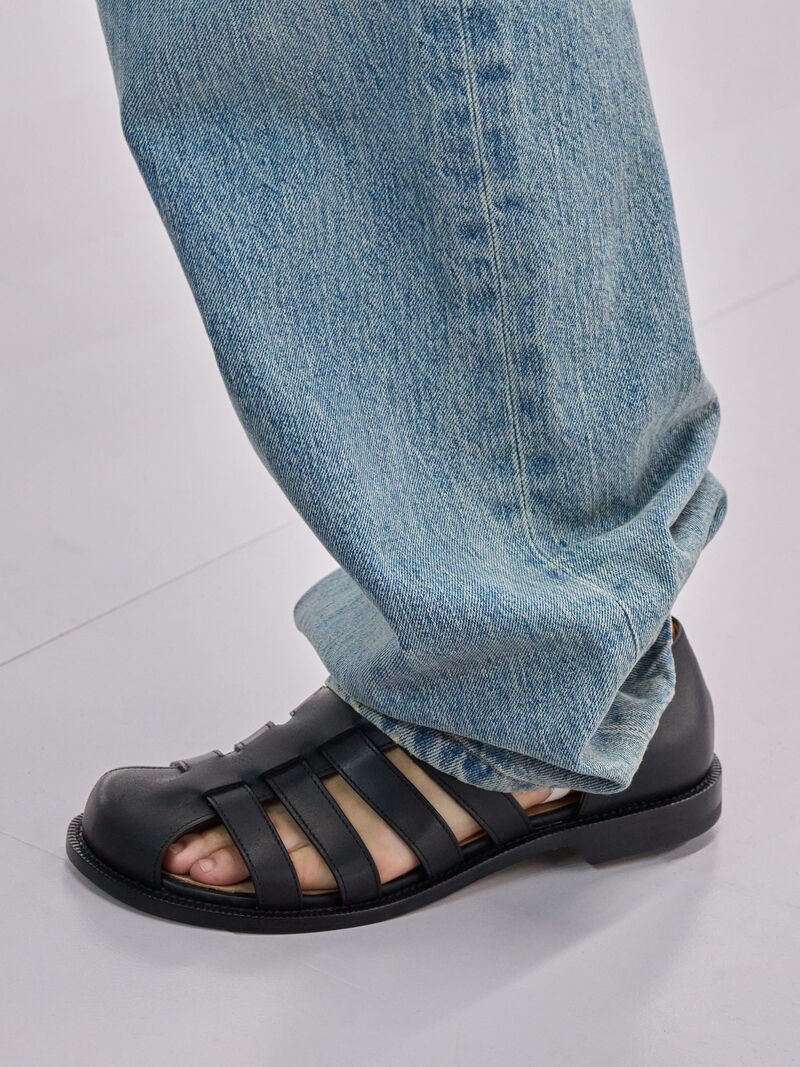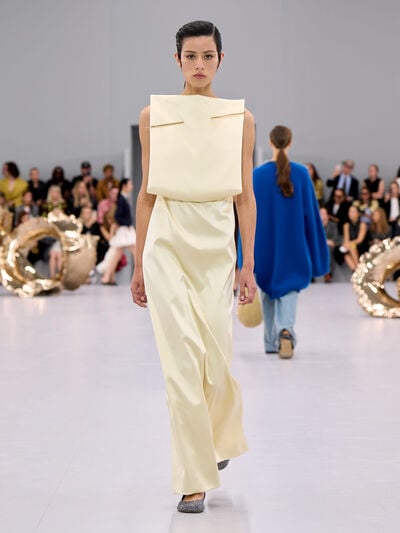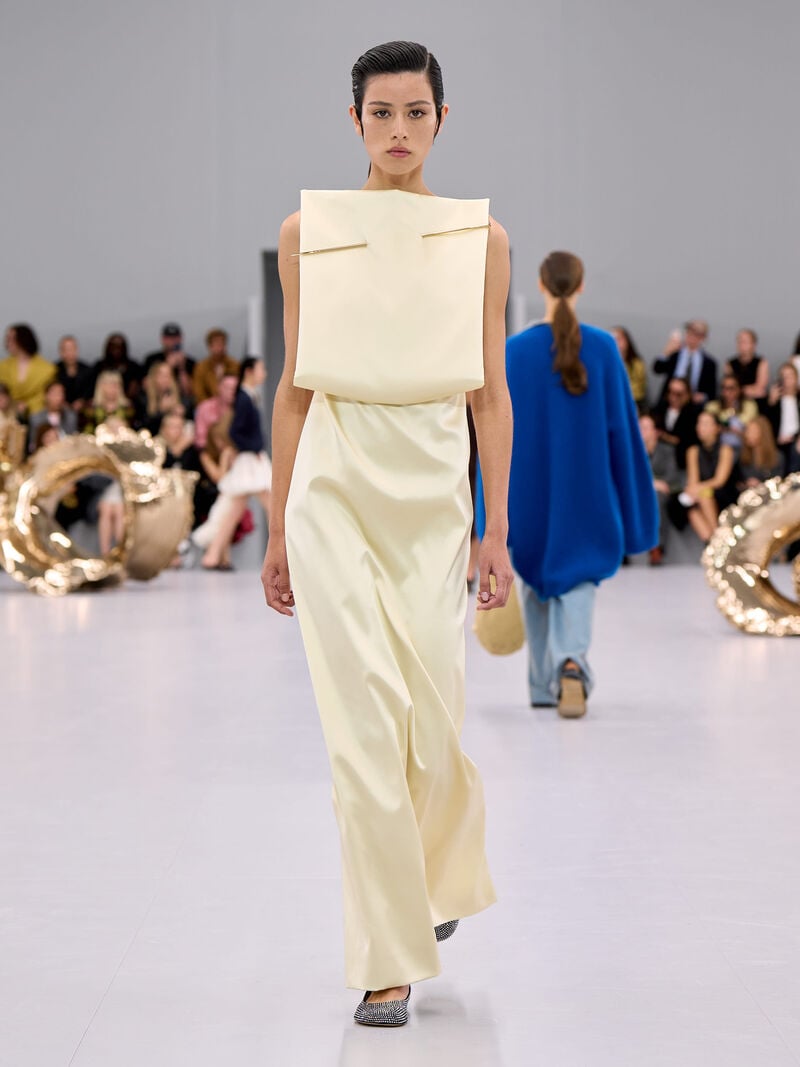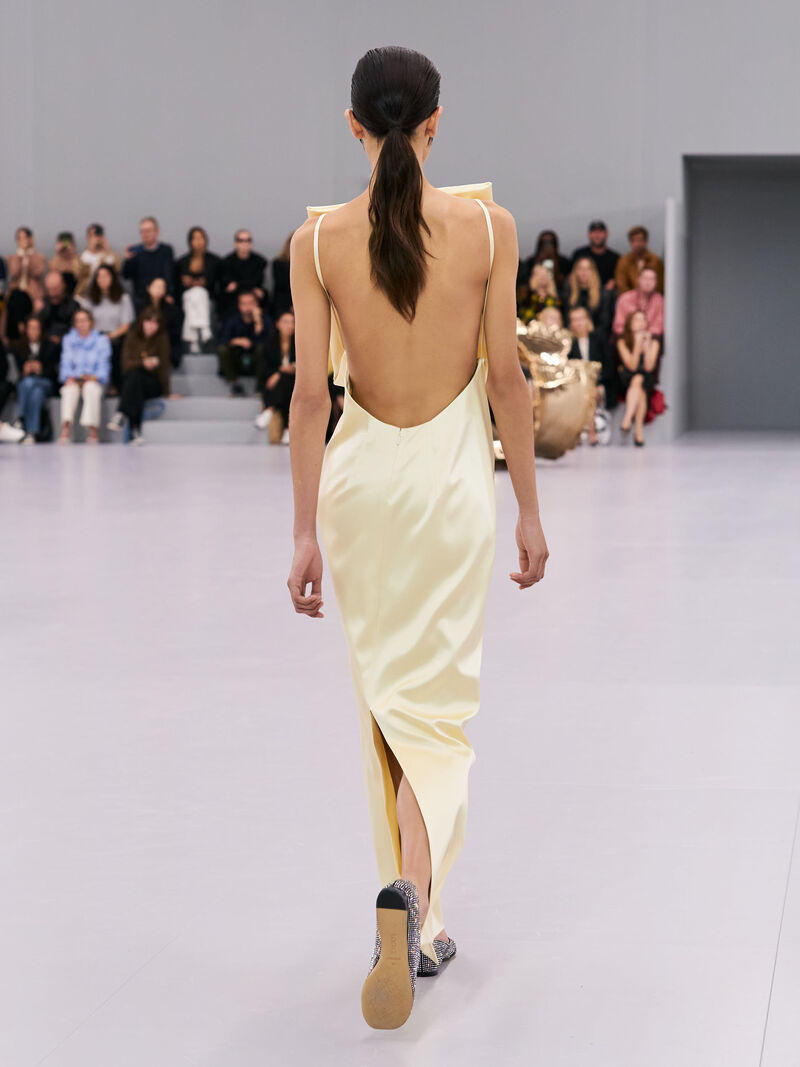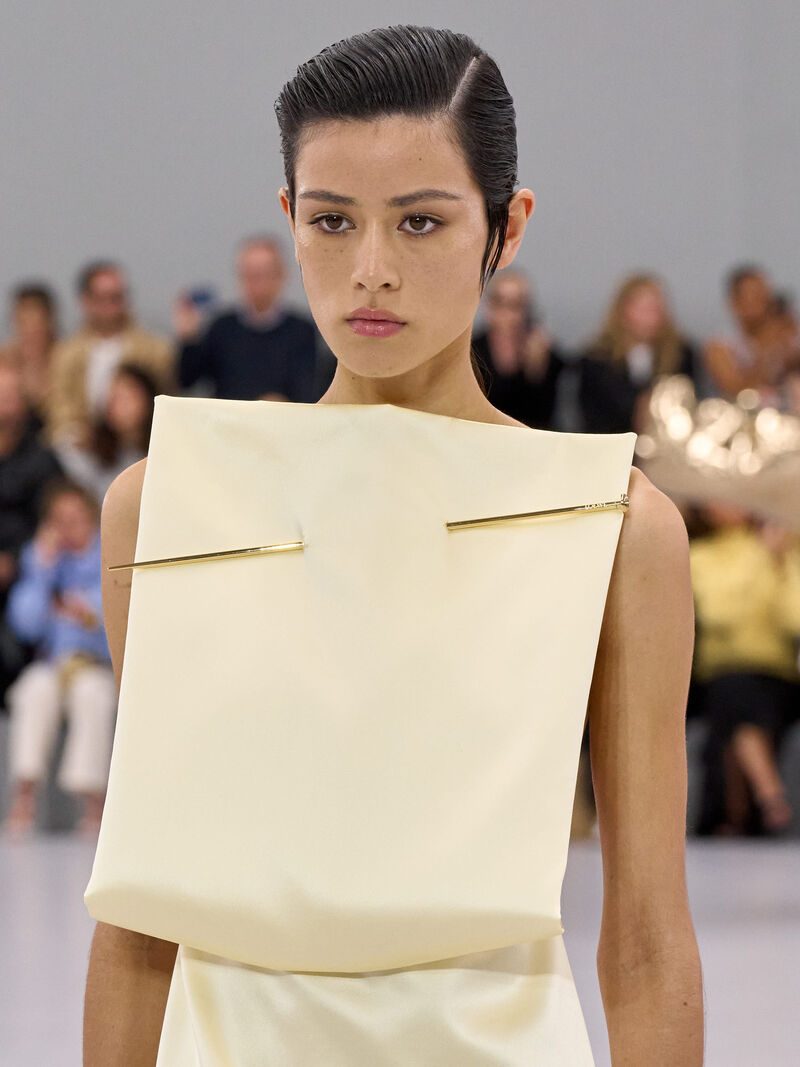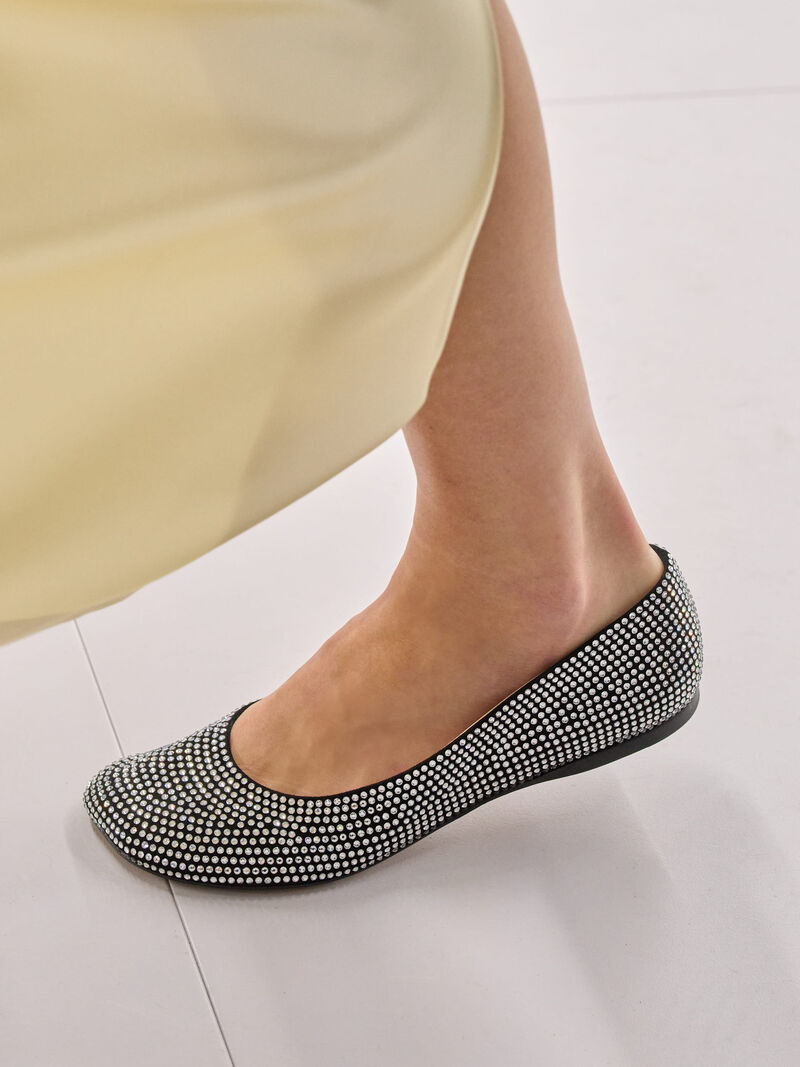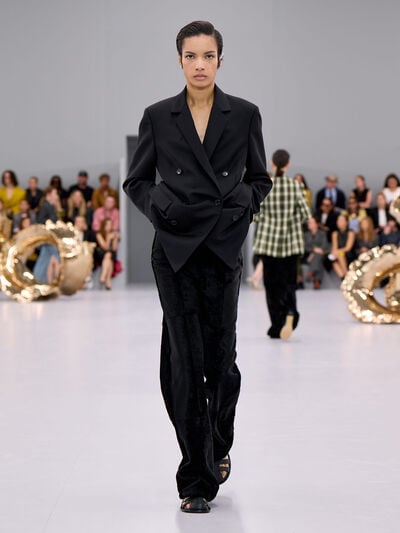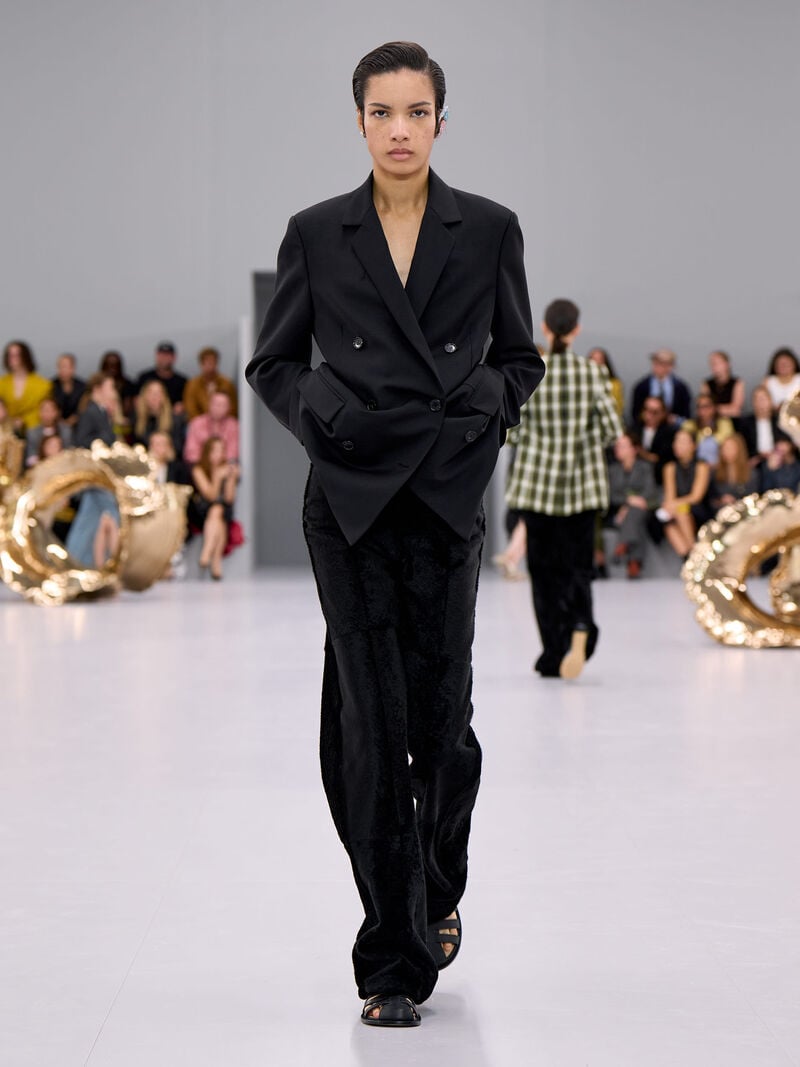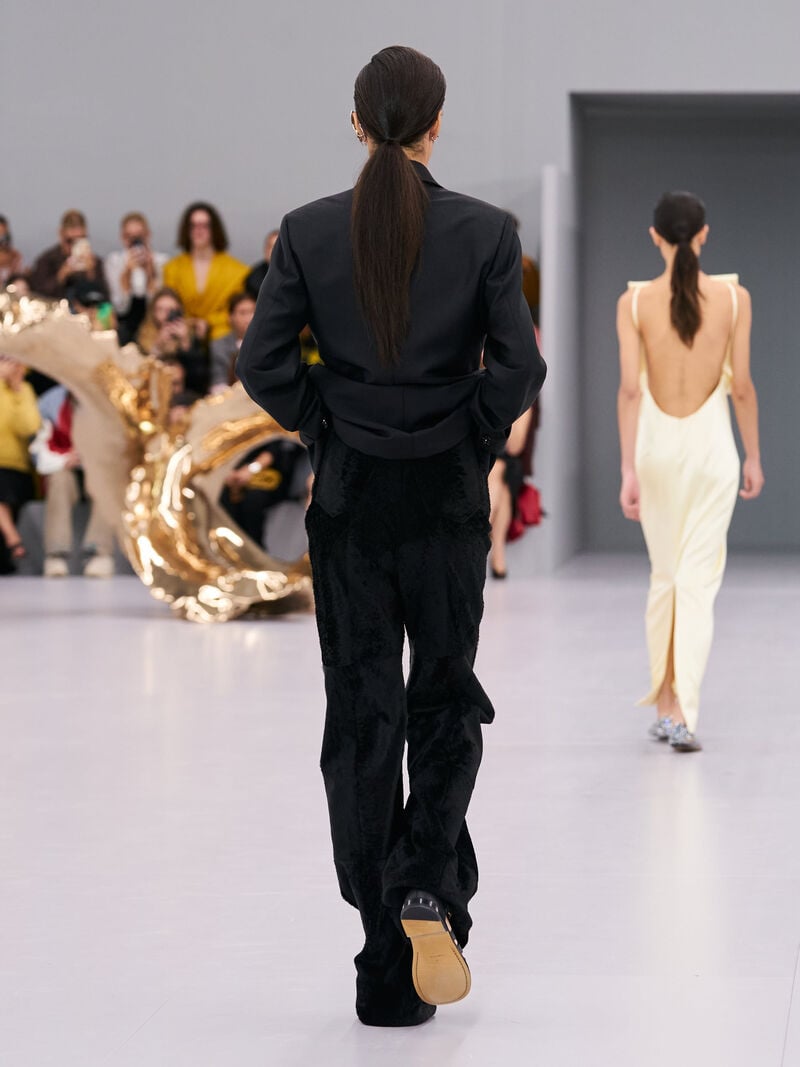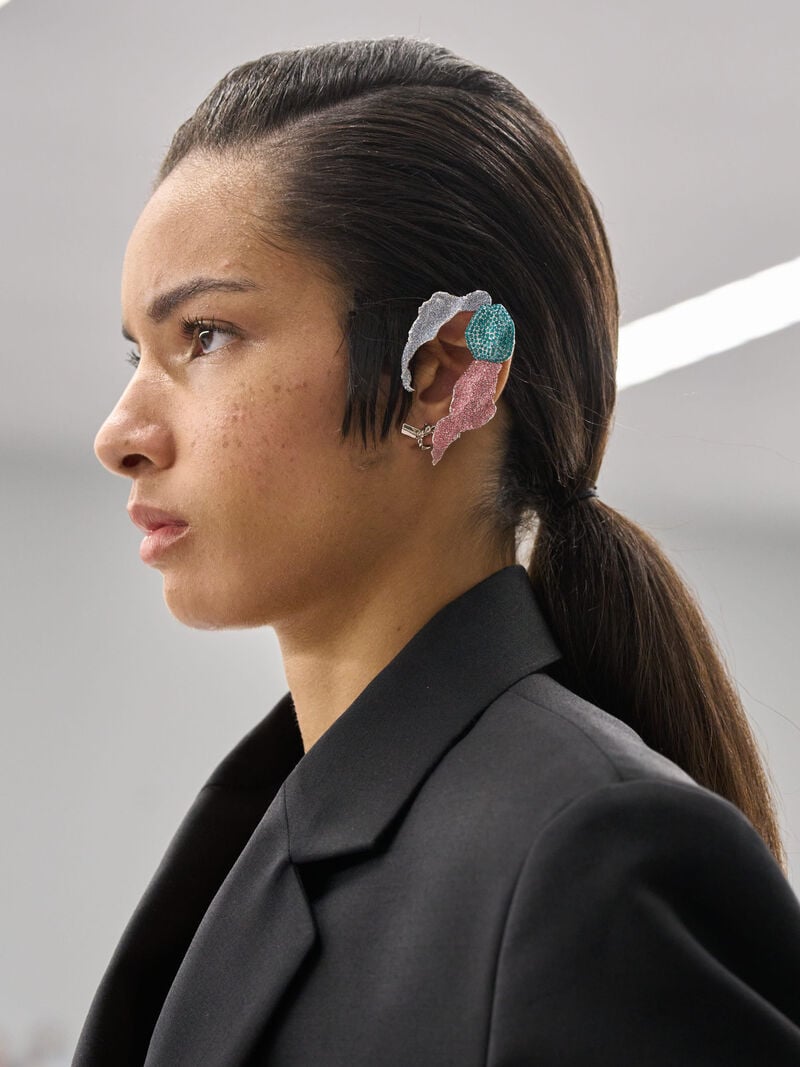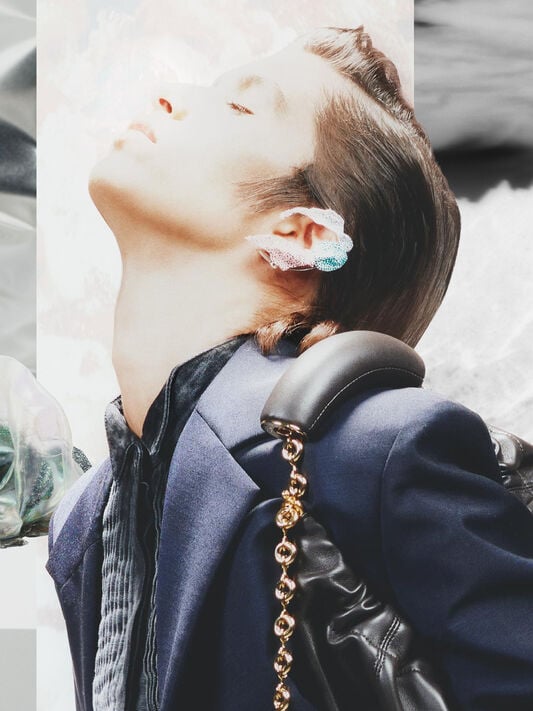 A focus on the collection's key design elements, fabrics, and craft techniques
Details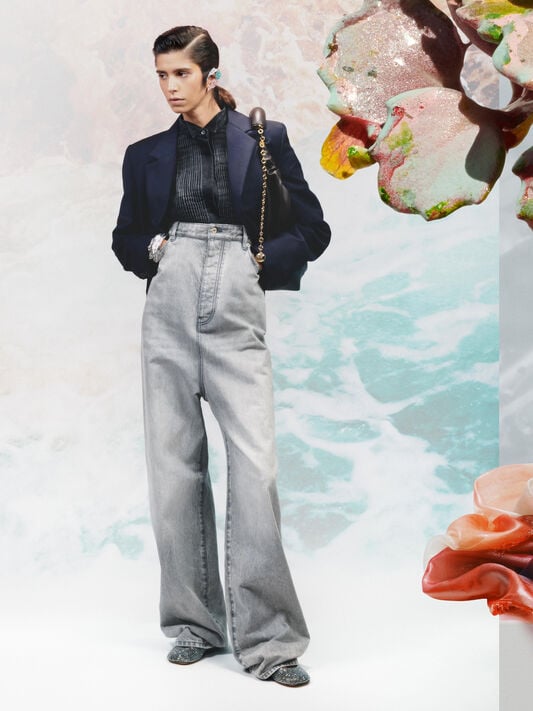 Jewellery by Lynda Benglis
Transformative rings, cuffs, brooches, earrings, and pendants have been created in collaboration with Lynda Benglis as wearable sculptures that reflect the shifting world around them.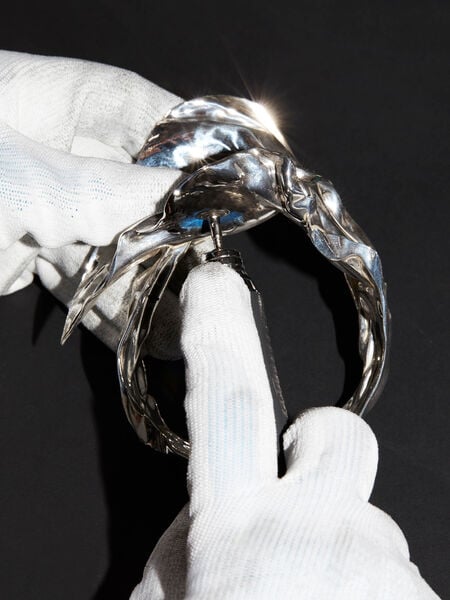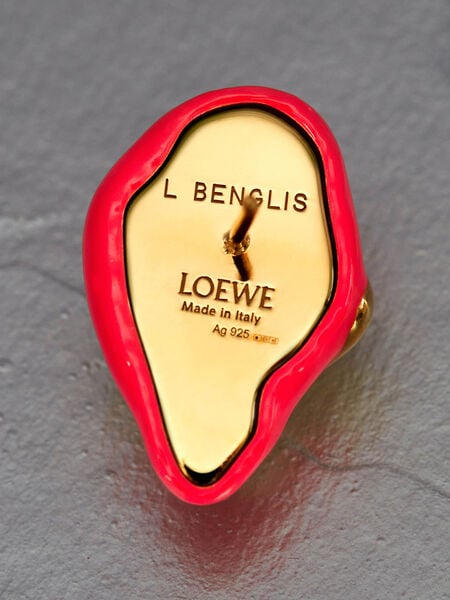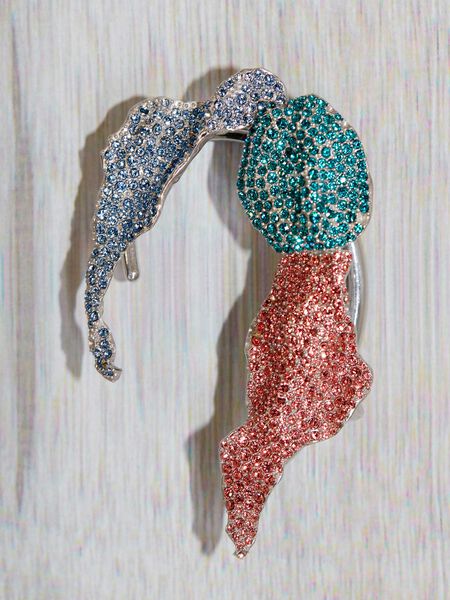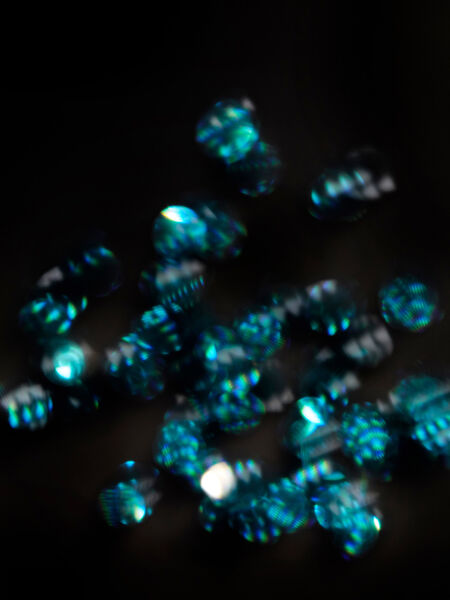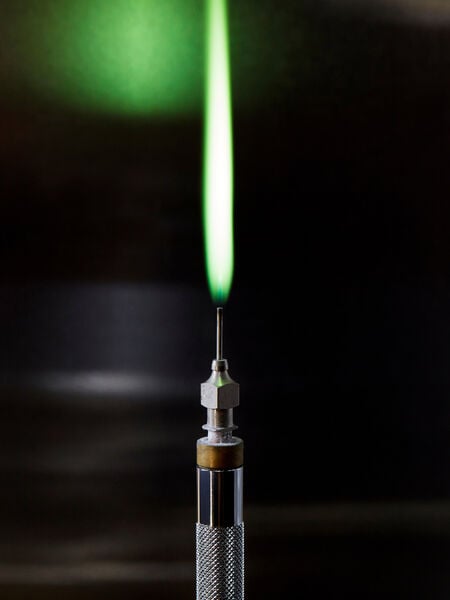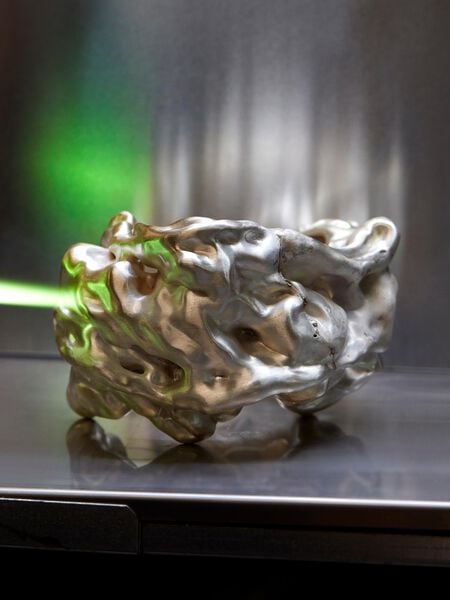 Sculpted gestures
The jewellery pieces are knotted, pleated, poured, and extruded, made from materials including gold, sterling silver, crystal, aluminium, and enamel.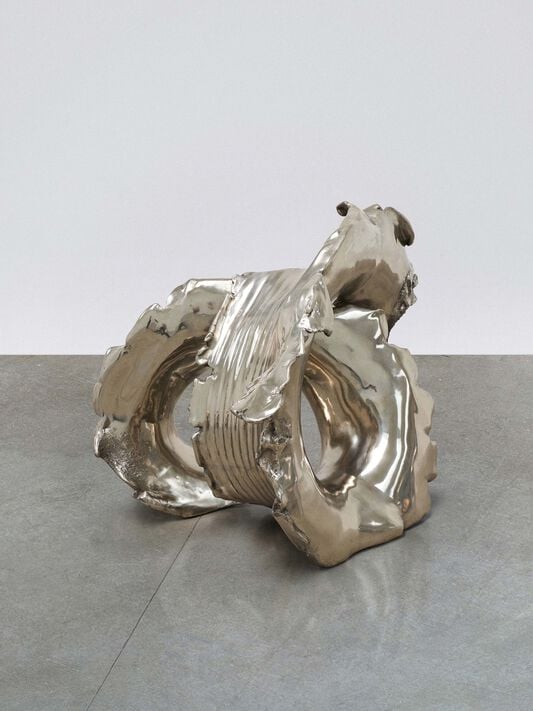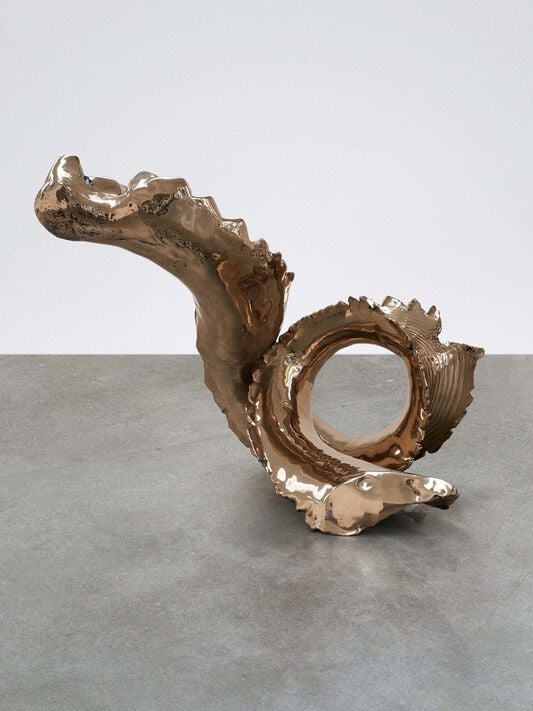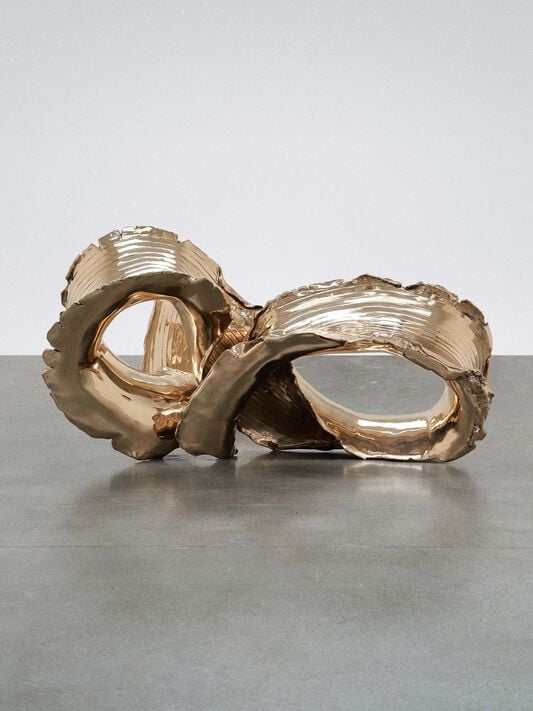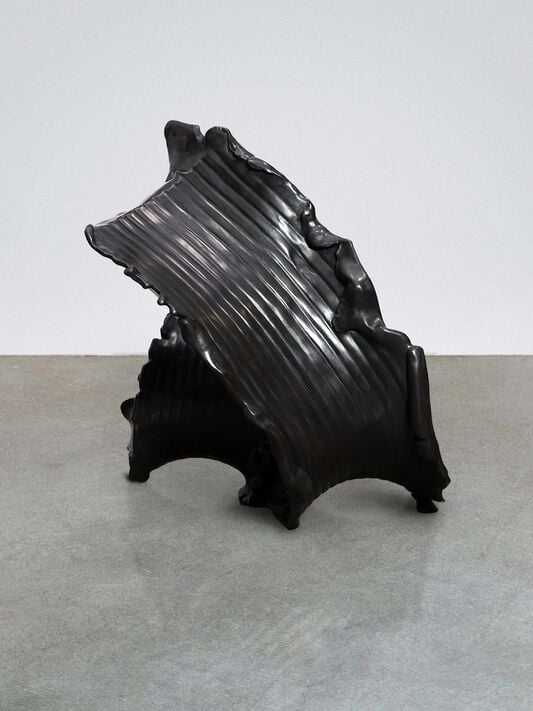 A shifting landscape
Six large-scale bronze sculptures by Lynda Benglis were selected for the showspace, each enlarged and cast from a series of clay works titled Elephant Necklace, made by twisting extruded lengths of soft clay into dynamic forms.
Jewellery in collaboration with Lynda Benglis
Artworks by Lynda Benglis
Elephant: First Foot Forward, 2018
Power Tower, 2019
Striking Cobra, 2020
Yellow Tail, 2020
Zero Cobra, 2020
Black Widow, 2021
© 2023 Lynda Benglis/Licensed by VAGA at Artists Rights Society (ARS), NY.
Courtesy of the Artist, Pace Gallery, New York, and Thomas Dane Gallery, London.