The Surplus Project
A step forwards in our journey towards becoming more sustainable, The Surplus Project presents a new way to re-think and re-use the high-quality surplus materials of previous collections.
Repurposed resources
Thin strips cut from the excess of two of our most iconic leathers – smooth and soft-grained calfskin.
Artisanal transformation
Handcrafted in our Spanish ateliers, the thin strips are braided as one piece in a lattice formation.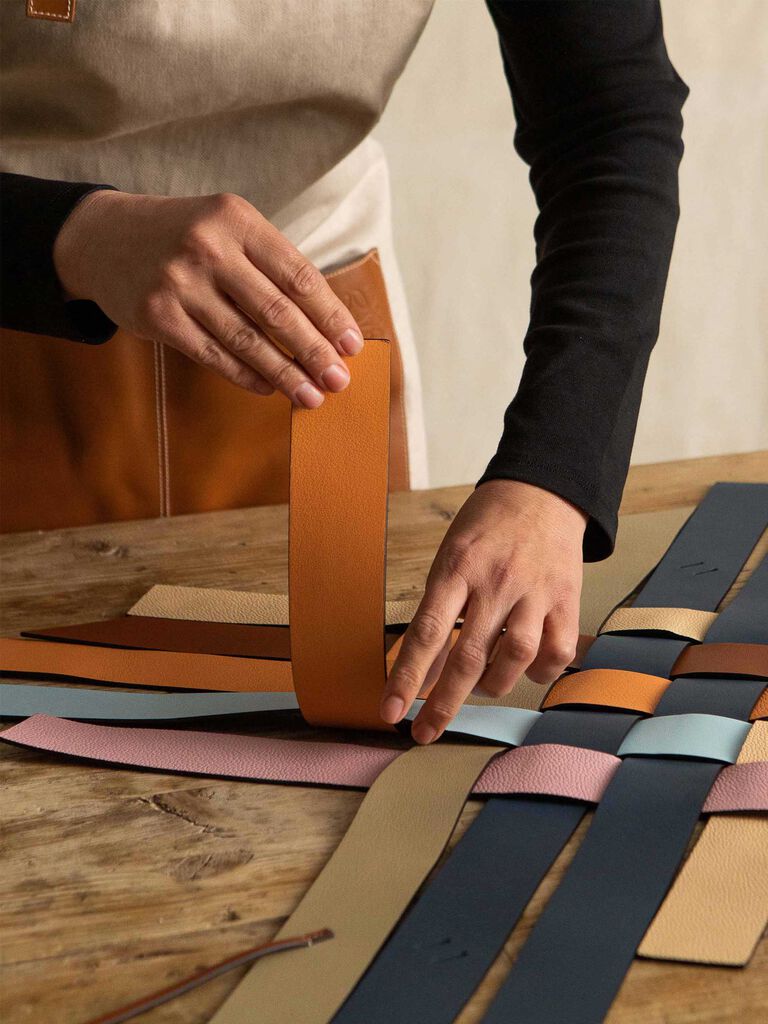 Weaving technique
A simple, traditional basket weaving technique is used to create the bag's shape and structure.
Stitched by hand
Secured and stitched together by hand, calfskin handles are added.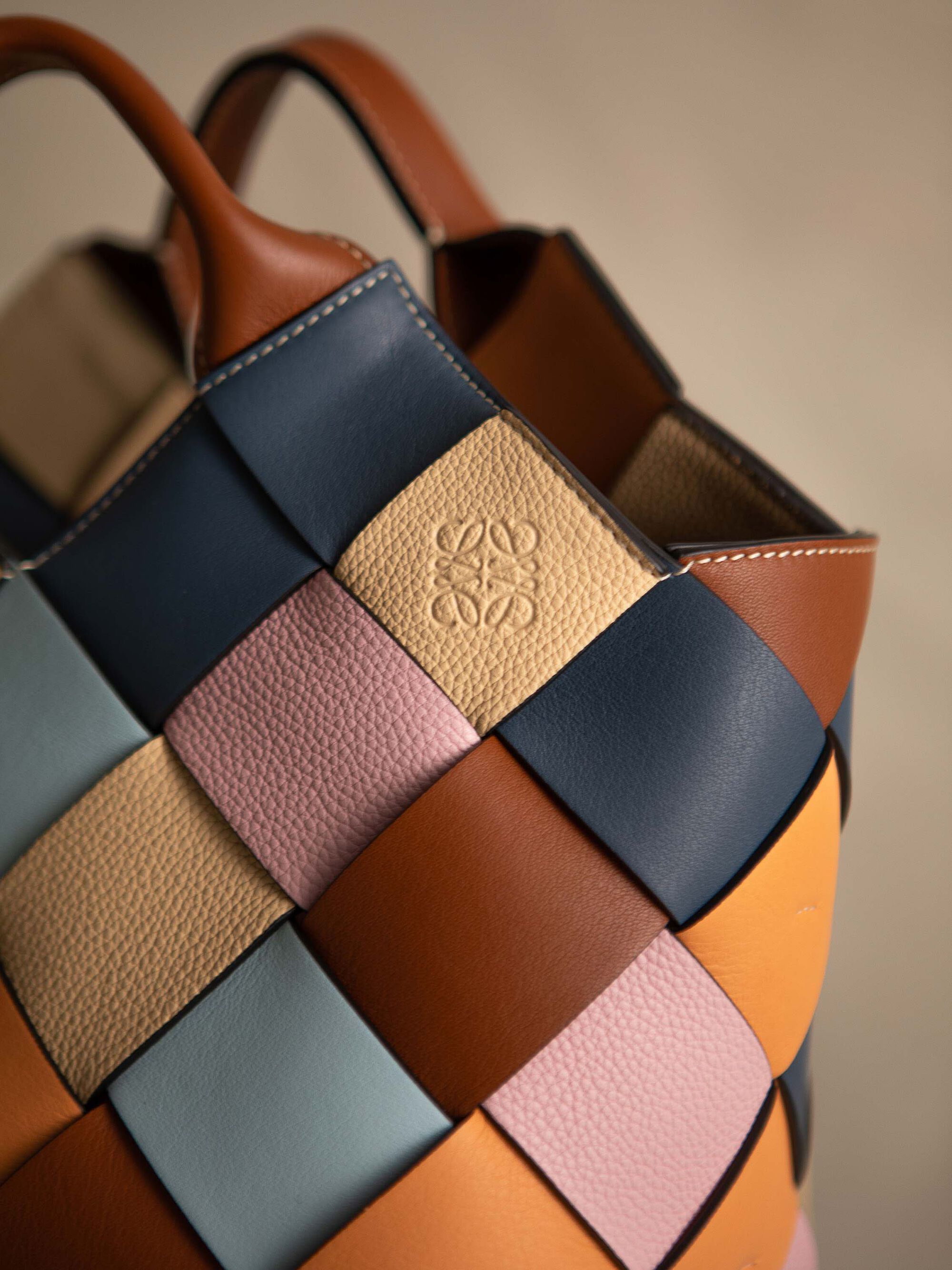 Basket design
A mosaic of colour and texture defines the Woven Basket bag, finished with the LOEWE Anagram embossed.