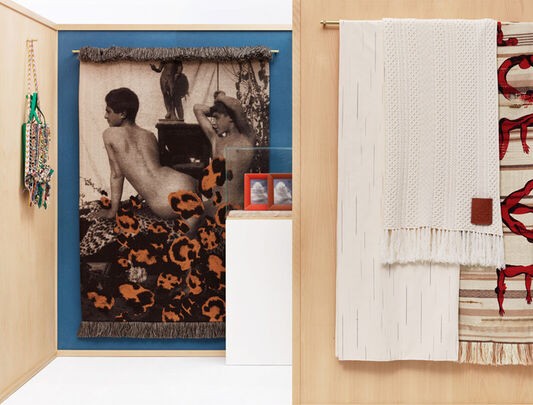 LOEWE blankets: 2018 LOEWE Salone Project is a global celebration of textile craft
On the occasion of the Salone Del Mobile LOEWE presents a comprehensive collection of blankets, tapestries and tote bags in LOEWE's Milan boutique.
Creative director Jonathan Anderson conceived the project as a broad, in-depth exploration of the variety and wealth of manual textile production methods that exist today around the globe. He and his team travelled to remote corners in Europe, Asia, Africa and South America, to find artisans all over the world with whom to collaborate exploring various types of artisanal textile production methods, focusing in particular on workshops that bridged tradition and modern savoir-faire.
Both the tapestry and blanket styles will be available on order.
Contact us if you are interested.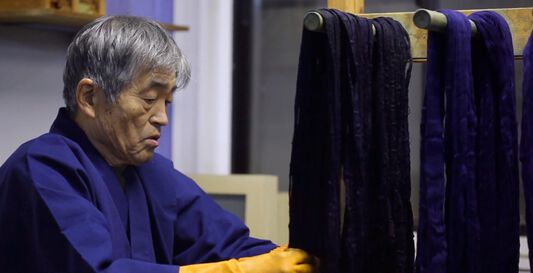 This landmark project that took over a year to develop showcases the best craftsmanship in the world. LOEWE joined forces with over a 100 ateliers on 4 continents - knitters, dyers, embroiderers and other artisans that excel at their craft, all selected for their unique contribution to keeping age-old one-of-a-kind skills alive.
The eclectic selection applies both age-old tradition such as the Japanese 'boro' technique, African patchwork from Togo and Senegal, Indian ribbon embroidery, and new experimental craft transformed as contemporary décor with blankets adorned with safety pin appliqué, needle punch leopard spots, Spanish shearling intarsia, and black and white portrait photography printed on feathers.
The profits of the full project will be donated to charities promoting women education in minority communities and traditional craft around the world.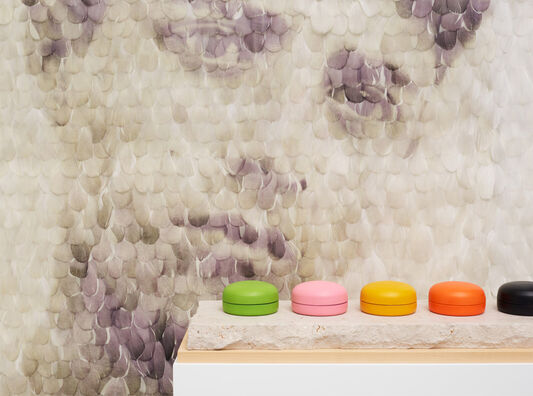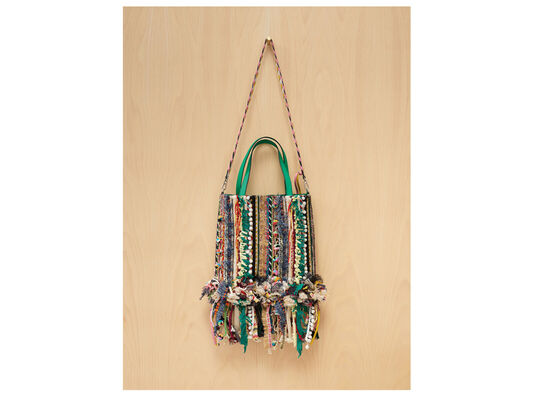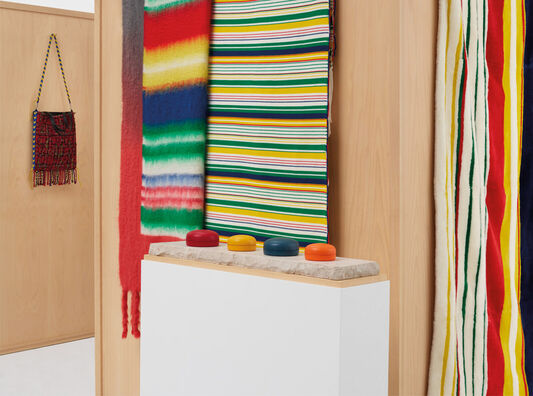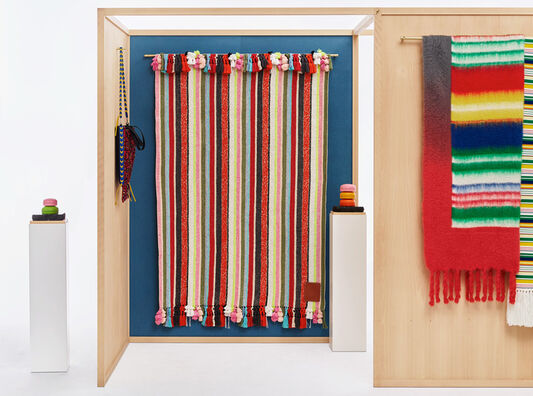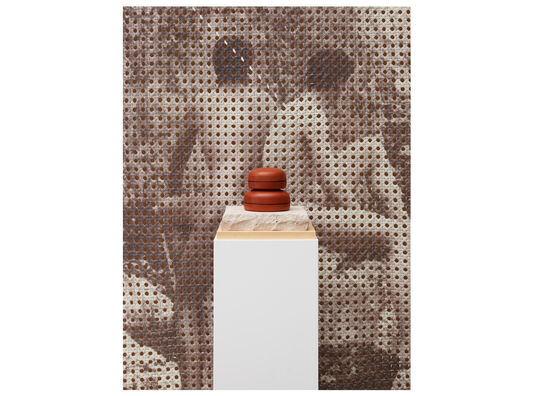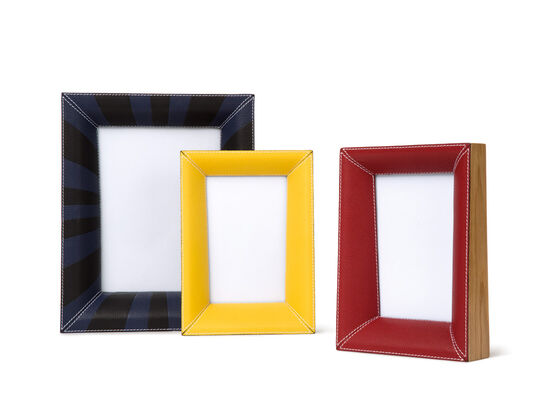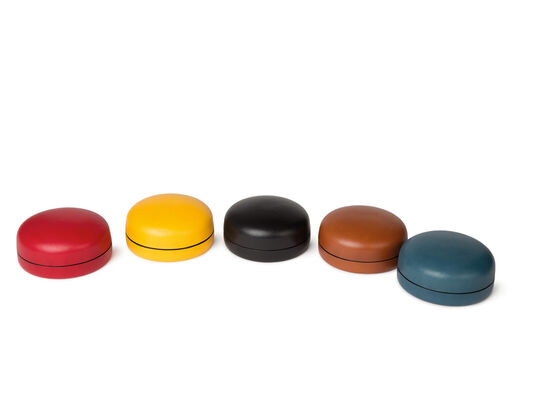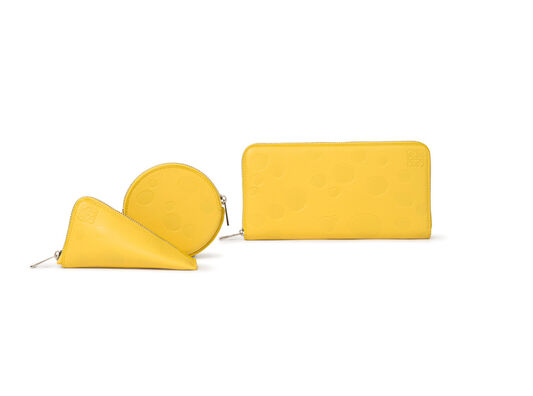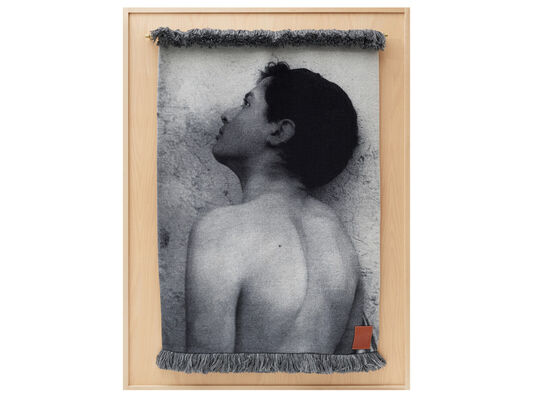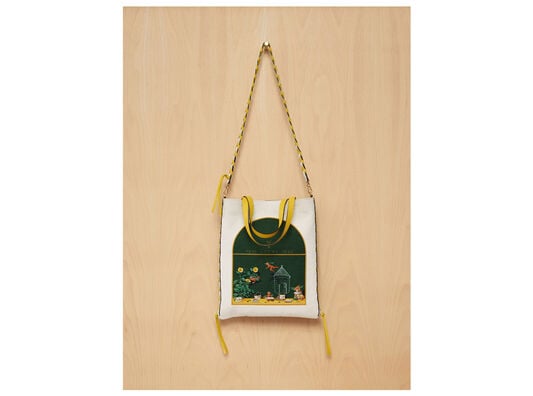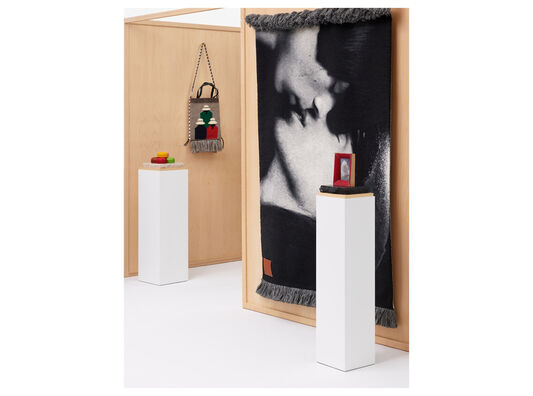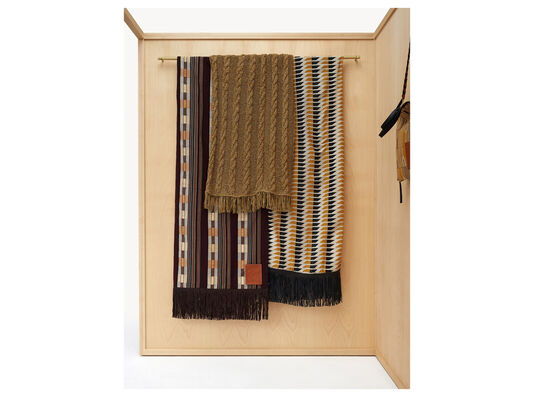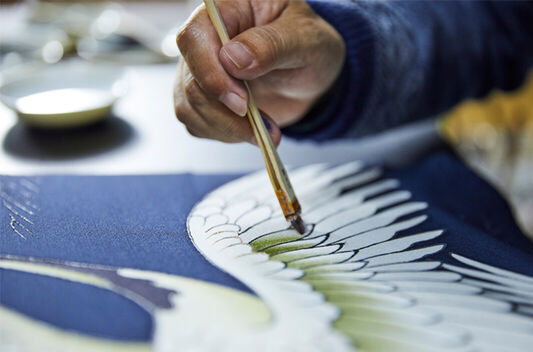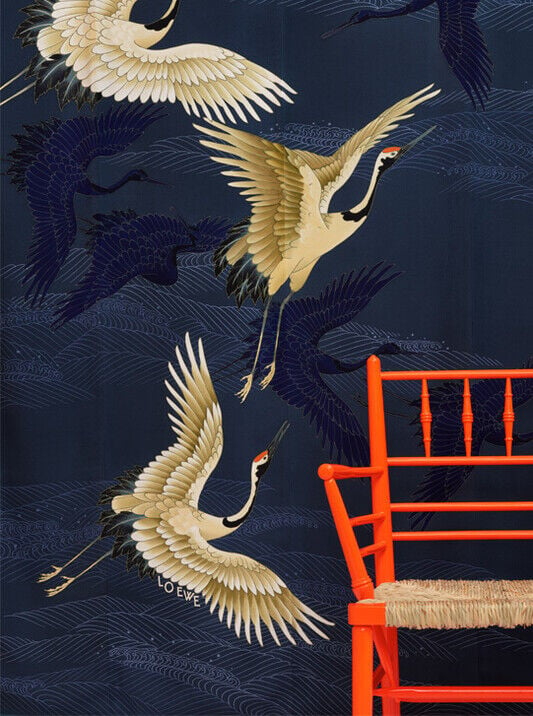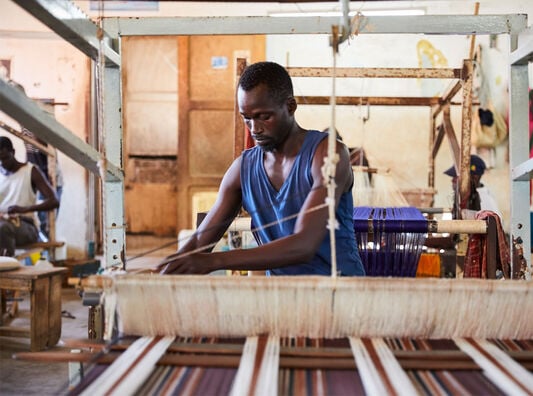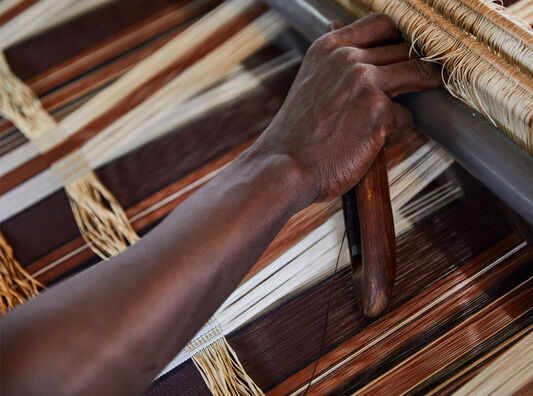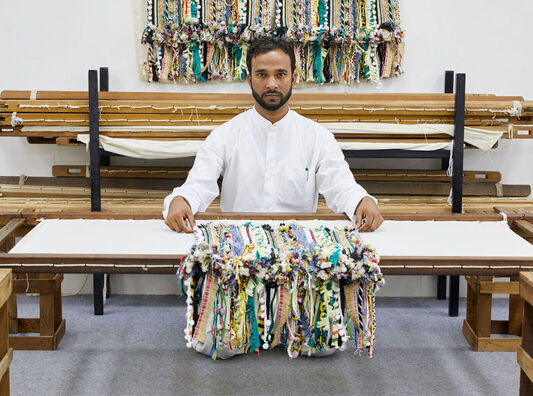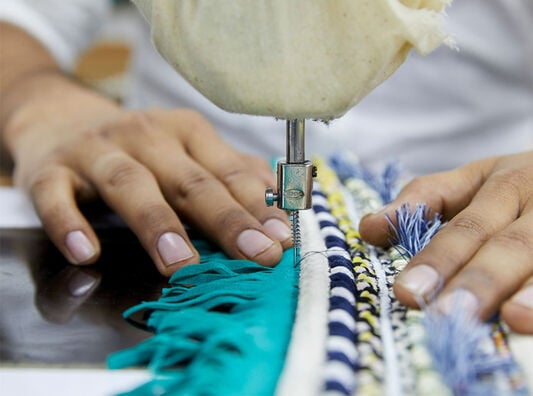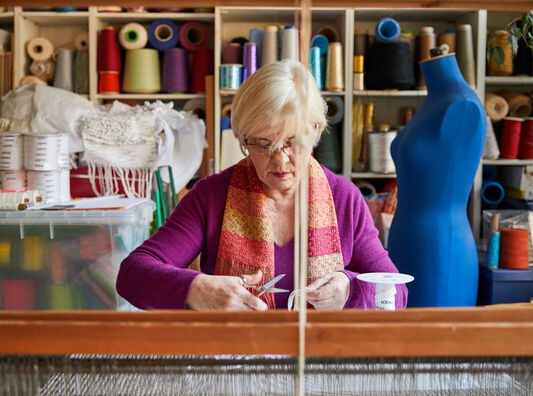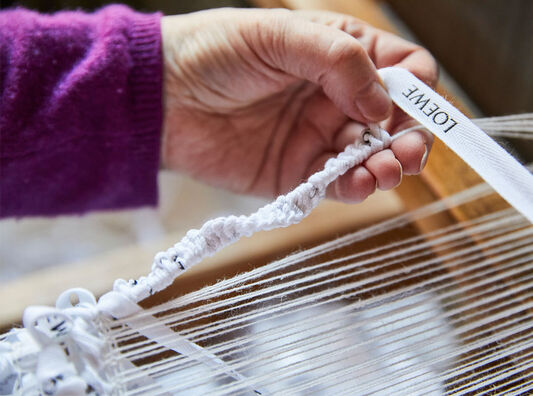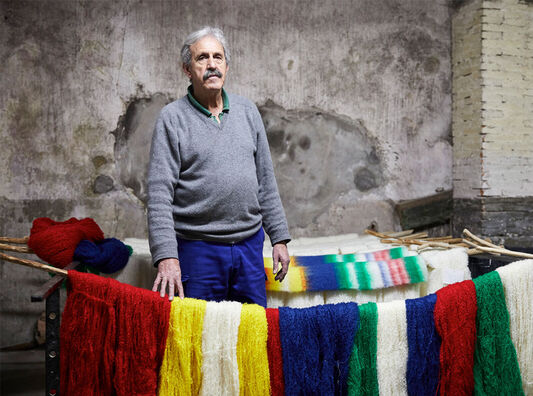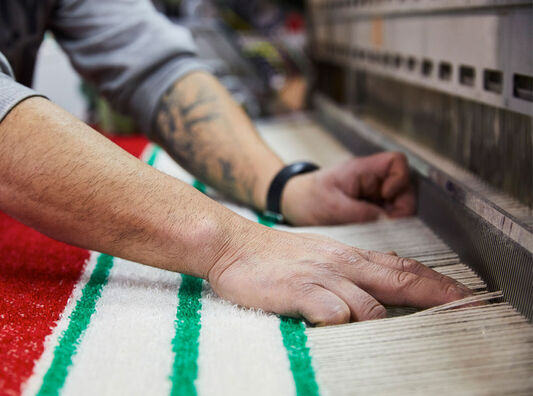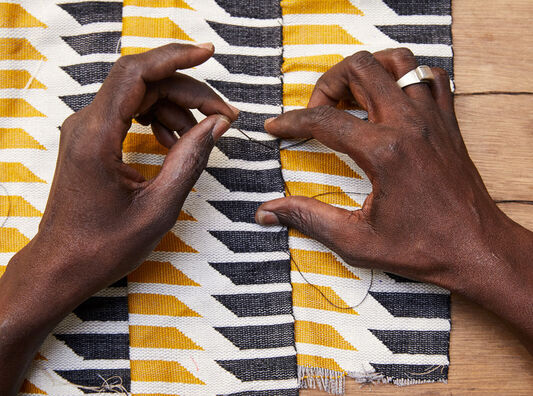 With this initiative LOEWE reaffirms its commitment to respect, preserve and celebrate craft, as well as to the transfer of knowledge through the LOEWE FOUNDATION and the annual LOEWE International Craft Prize.
Click here to discover the 30 shortlisted artists for the last edition of the LOEWE Craft Prize.
The selected finalists —who range in age from 27 to 76— are a multigenerational snapshot of the utmost excellence in craft today.
Discover art and LOEWE
Our cultural activity never stands still, whether it's an exhibition by the LOEWE FOUNDATION or an artist-inspired capsule collection.