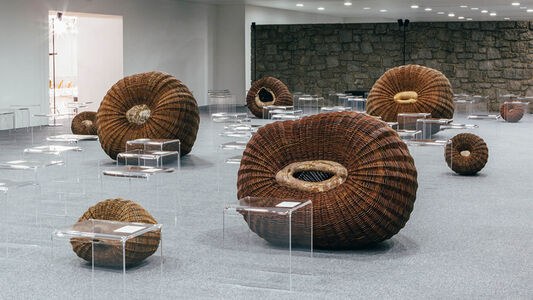 Our commitment to art
Art is a boundless source of inspiration for LOEWE and we are committed to supporting the artists and creators that inform our collections.
Jonathan Anderson's vision
Our creative director Jonathan Anderson has envisioned and shaped a bold new chapter for LOEWE, translating a prismatic and eclectic range of art influences into the medium of fashion.
Artist collaborations
Artistic inspirations are at the heart of every collection, reviving our collaborative spirit as a house founded by a collective of artisan craftspeople.
LOEWE x Spirited Away
Our second collaboration with Japanese animation house Studio Ghibli presented a capsule collection featuring the iconic characters and lyrical backdrops of their 2001 epic Spirited Away, crafted using signature LOEWE techniques including jacquard, embroidery and leather intarsia.
Arts & Crafts holiday collection
The 2021 holiday collection celebrated the whimsical, nature-inspired themes of the British Arts and Crafts movement. Ready-to-wear, bags and accessories featured a range of archive print designs, playfully clashing 19th century botanical motifs with a contemporary neon palette.
Joe Brainard, FW21
American artist Joe Brainard (1942 – 1994) produced a varied and vibrant body of work defined by its spontaneous creativity and playful collaged aesthetic: an oeuvre celebrated in our 200-page 'A Show in a Book' presentation of the FW21 men's collection and women's precollection.
Studio Ghibli, SS21
Iconic Japanese animation studio, Studio Ghibli, share LOEWE's total commitment to craft. An SS21 capsule collection transported the magical protagonists of their film masterpiece 'My Neighbor Totoro' onto a range of clothing, leather bags and accessories.
Ken Price, SS21
LA-based artist Ken Price (1935 – 2012) defied categorisation with his esoteric style and eclectic influences encompassing Mexican folk art, surf culture and geology. His bright, bold motifs were incorporated across the ready-to-wear and accessories of the SS21 precollection.
Anthea Hamilton, SS21
Anthea Hamilton is a British artist known for her surreal intellectualism and playful, large-scale installations. Collaborating on SS21's 'Show-on-the-Wall', Hamilton created a bold floral wallpaper design that also featured as a print on key ready-to-wear pieces in the collection.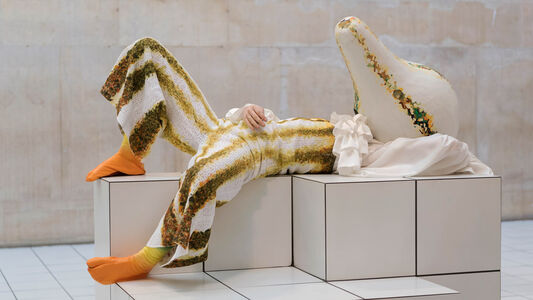 Cultural events
LOEWE supports contemporary art, craft and culture with a continually renewed programme of events and exhibitions – online, in stores and in tandem with major fairs including Salone del Mobile, Frieze and Art Basel Miami.
Divine, PhotoEspaña 2021
Our most recent exhibition is a photographic retrospective of the extraordinary life and work of performance artist Divine at PhotoEspaña 2021.
Collaborations archive
Explore the archive of artist collaborations and exhibitions staged alongside to our collections.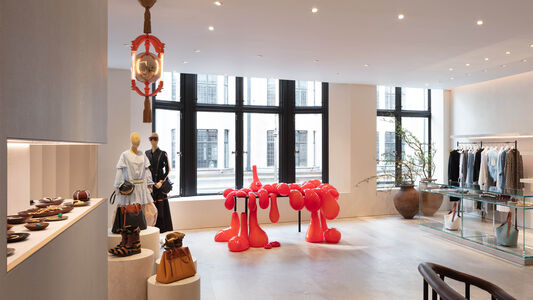 Art in our stores
Curated by Jonathan Anderson and the LOEWE FOUNDATION, stores across the globe are installed with an exciting and eclectic collection of art, craft and design objects.
Our CASAS
See inside our CASA LOEWE flagship stores, curated by Jonathan Anderson to evoke the intimate atmosphere of an art collector's home.
Andrea Büttner, Diver 2017
Anthea Hamilton Vulcano Table, 2014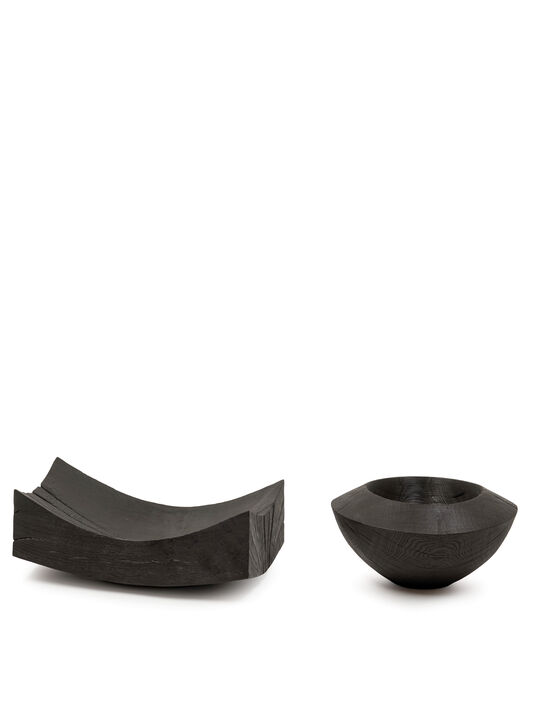 Jim Partridge and Liz Walmsley, Square Vessel 2015, Sphere with sloping rim, 2017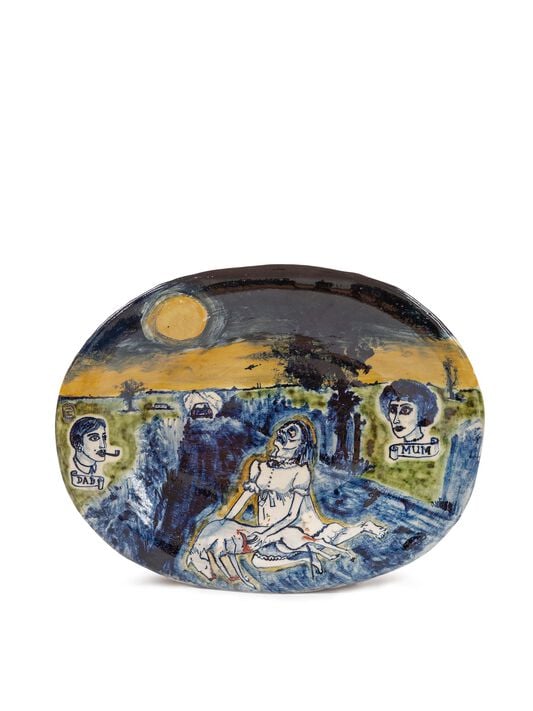 Grayson Perry Mum and Dad, 1987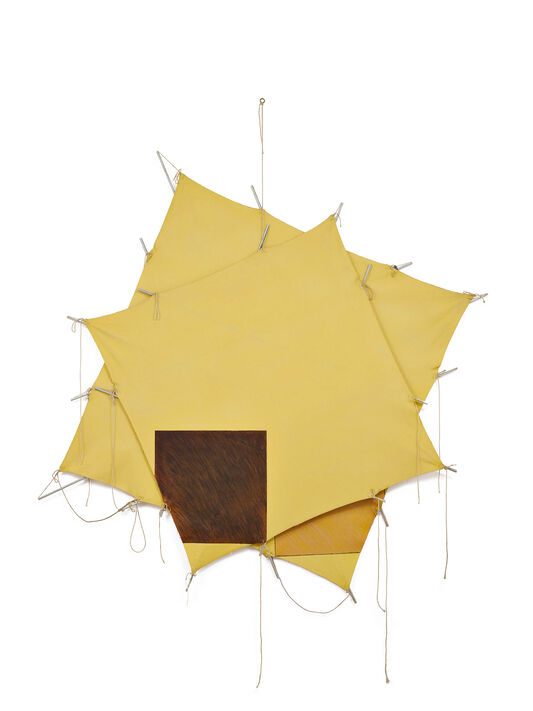 Richard Smith Both Halves (A) 1977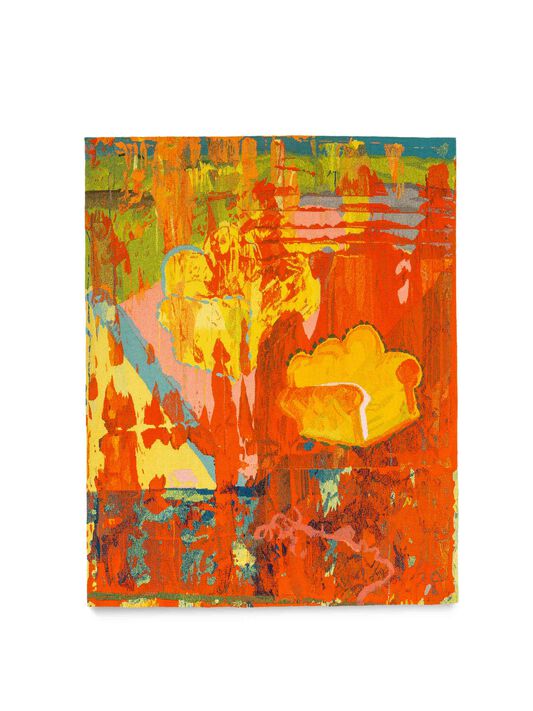 Walter Price Fell into the Sun 1, 2020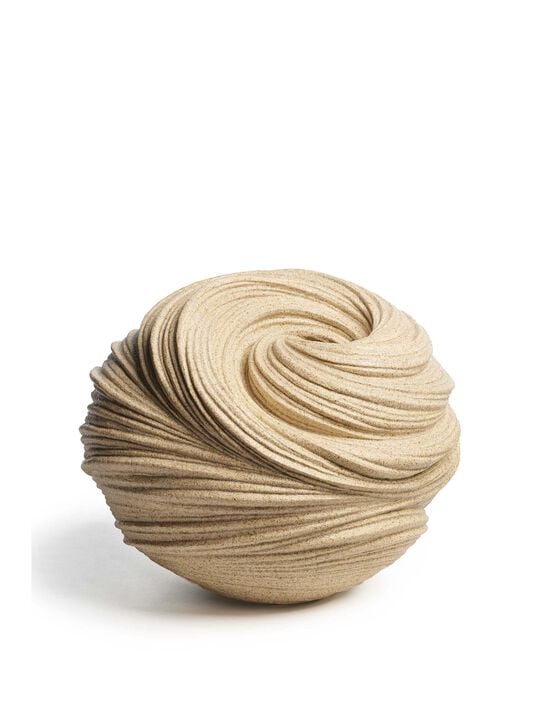 Takayuki Sakiyama Chōtō: Listening to the Waves, 2019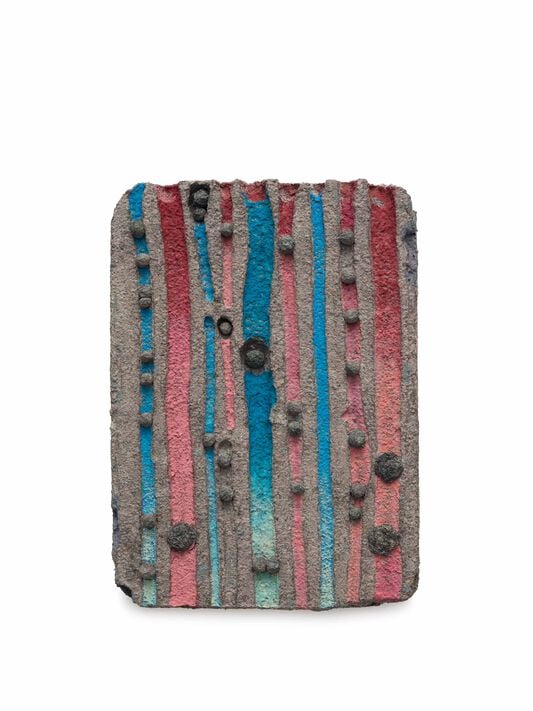 Erika Verzutti Forest, 2019
Discover art and LOEWE
Our cultural activity never stands still, whether it's an exhibition by the LOEWE FOUNDATION or an artist-inspired capsule collection.